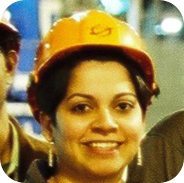 Lately I've been very busy with work and family and have had no or little time for online networking. My visits to openBC and LinkedIn have been few and far between in the last month. It has also left me wondering why we network online.
It's been great for business because I have had the opportunity to work with clients from Germany, Spain, Switzerland, Netherlands and USA – but does online networking have only one purpose? Another advantage I have gained [which is a huge advantage for an online business] is that people who are internet savvy now are aware about me and my business – they know that there is a certain "Naina Redhu" who runs a design studio in India. In fact, I'm popularly known as the "25 year-old hardhat wearing designer"
My next question(s) is(are):
Is the time that I spend networking online justified in accordance with the returns?
If I invest 4 hours each day into networking will it be more fruitful as compared to spending 4 hours a week?
How do I maximize the potential of my time spent networking online so that it is efficient and effective?
Would be nice to hear how some of you network and invest time in your online networking activities.