The client requirement was for a website that could be identified with the following keywords:
minimalist
clean
spacious
intuitive
easy
The client already has the backend database and programming in order and needs design for website layout and aesthetics. It is an online classifieds service.
The following is the first line drawing for the website homepage [ clicking will open a larger version in a new window ]: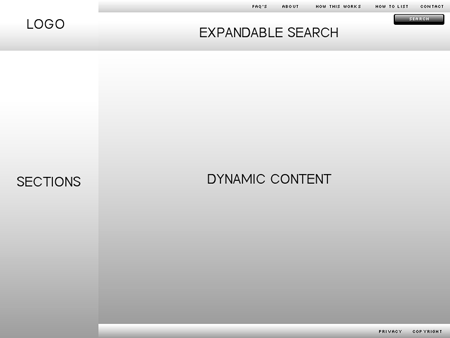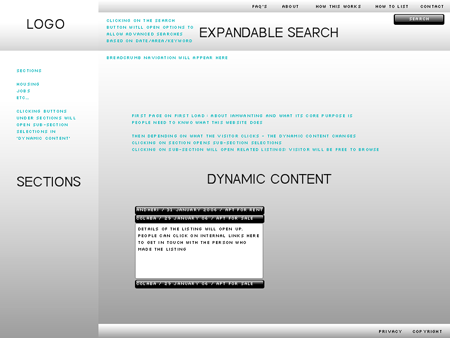 Please feel free to leave feeback in the comments or send me an e-mail.