This particular client company is shifting it's offering focus from only pre-press to include premedia and design. In the same regard, they are currently designing the Corporate overview brochure.
Murzban F. Shroff is in-charge of the copy, I'm in-charge of the design and Dhananjay Balodi is in-charge of the whole project. We also ask Khurshed Poonawala for creative inputs.
This is the first "final" draft of the brochure.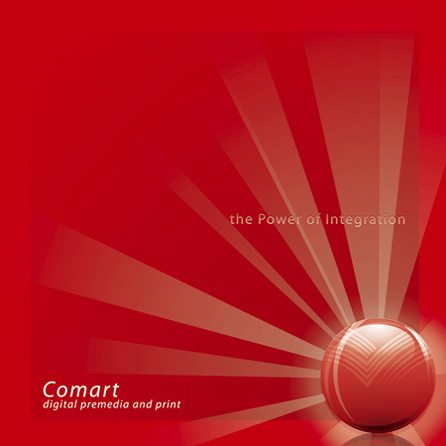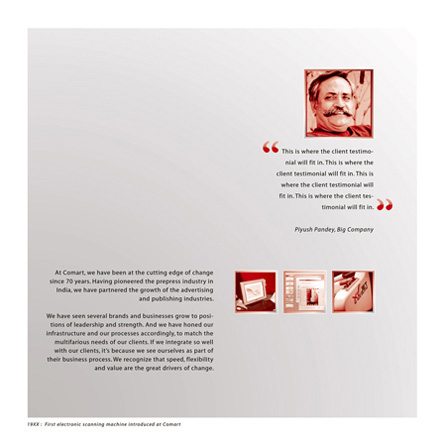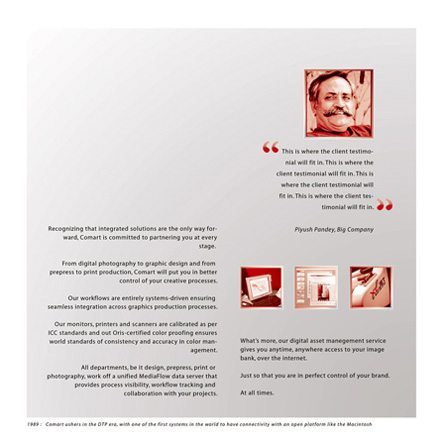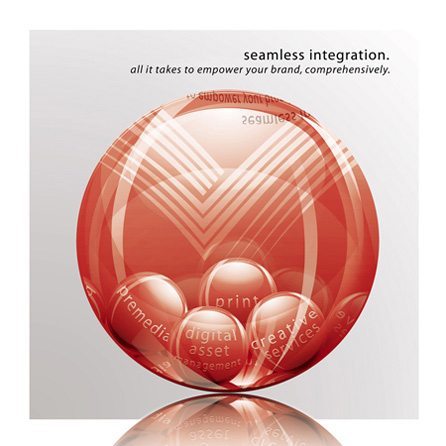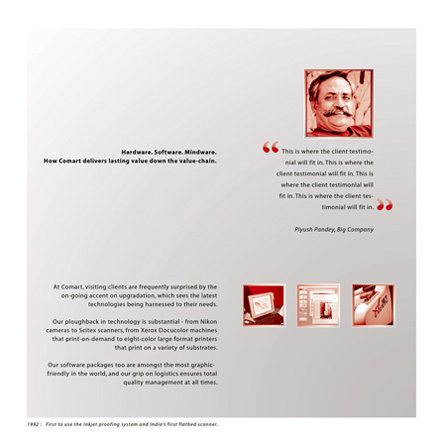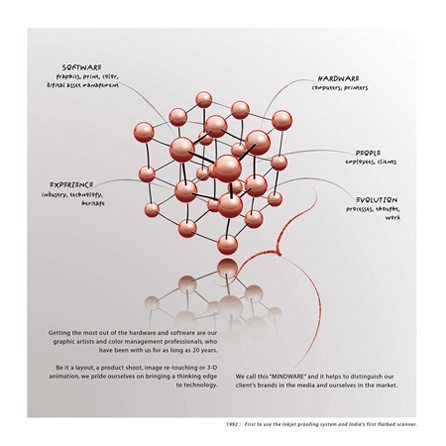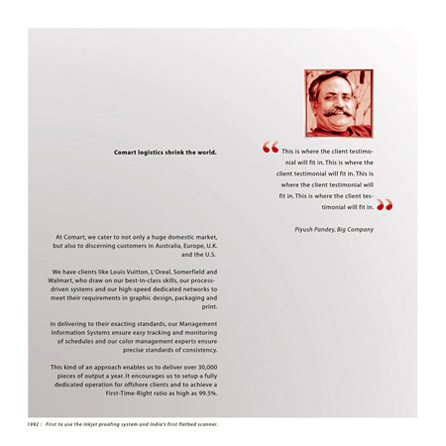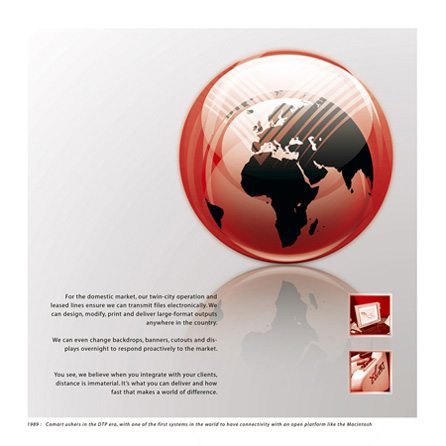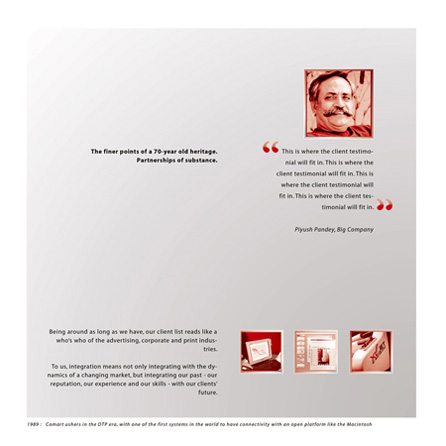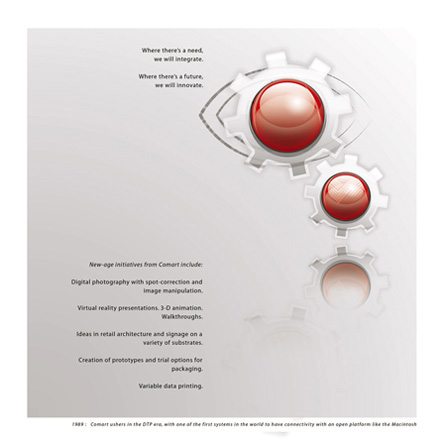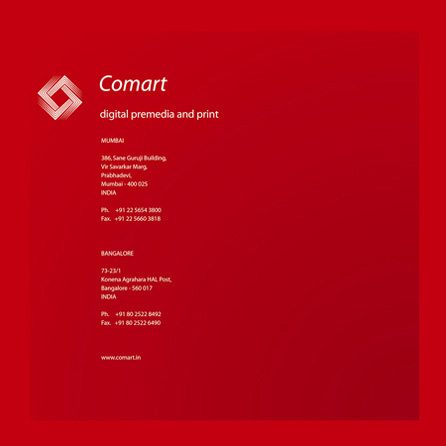 The above are linked images – clicking on them will open larger versions of each page. [ All graphics designed by me – with a lot of help from Murzban, DJ and Khurshed! ] I'll also keep you posted about the "final" final version!
This post has been edited to make it more politically correct.