I was recently asked by a prospective client "How do you differentiate yourself from the designers who charge x amount of money – how do you justify charging 5x amount of money?"
It's the first time someone's actually asked that question out loud, which a fantastic thing, I hope to work with this particular client. It's not that I haven't thought of the answer earlier – I have – and quite a few times – but haven't managed to come up with a convincing answer.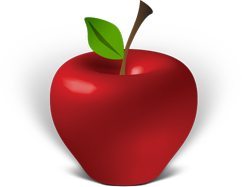 I strongly believe that a strong portfolio is the biggest convincer – an additional factor being price. The client should be thinking in terms of "This is the kind of work I will get at this value." If the client is thinking like that, it's easier for a good designer to convert a prospective client into a client and maybe even a repeat client.
In the Indian market, clients do not attach any value to graphic design. [ Product design yes, industrial design yes, advertising yes. But graphic design – a huge no. ] This maybe because a large number of designers portray themselves as the creators of pretty things. Which isn't a bad thing at all when coupled with function.
Another perception is "How difficult is it to design a logo or a colorful cover for my brochure or that one-page flyer? Should be very simple – so when my 14 year-old niece can do it for me, why should I pay so much to this person who calls herself a designer?"
I am not saying that all clients are like this – but quite a few of them are and convincing them otherwise is an uphill task, if not impossible.
I recently met with the printer who was supposed to be printing my business cards – he asked me what I did for a living and when I told him I was a graphic designer, he exclaimed that he did some designing himself too. I asked him what all he did and the list included logos, stationery, single-page ads and one-page flyers. His charges – free. His reasoning – the client gives him a quantity to print so the least he can do is design for free. He isn't printing my cards anymore.
All clients I've worked with, came to aside because they saw the portfolio, corresponded with me and liked what they saw. What more convincing can I do? If you don't like my work, why come to me in the first place? Whereas if the needing convincing is just to aid the negotiation process, it will just go faster if both parties know that the only deciding point is money.
That said, some of the reasons I think I can charge >x is because I love my work and am not doing it only for the money [ there are many engineers who did not complete their engineering because they heard that web design is easy and pays a lot of money – so they are now designer ], I have studied business management so I have a good idea about how a business works – I know how to do the research and determine what kind of style will suit your company, design for me is not sustenance – it is a passion, and I know the value of my work.
No one is perfect – one is always learning. In the initial design days I used to feel quite incompetent because I do not have an education in design. But over time I have realised that I have more than an education – I've grown up all over India [ quite literally because my father is in the army ] and have seen cultures that many of us don't get to see in their entire lifetime. I know I have the eye and that's priceless.
Determining what to charge for a particular project is based on factors like:
who is the client, what is the business, how much research will be involved,
how much is the client willing and able to pay,
what are the industry standards,
how much effort is it going to take to implement this project,
how difficult is it going to be to work with this client, [ although that's an irrelevant point because if the client is difficult to work with even before the work has started, I don't usually take on the project ]
how good is my work in comparison to others in the industry and
what value does the client attach to the project.
If the client sees the value of working with a particular business or service provider, no matter how much a competing business tries to convince the client, there really is no point.
The above is not meant to be a generalization – each situation, project and client is different and usually it is best to answer direct questions and try to pick up that phone instead of sending an e-mail – especially for local clients.