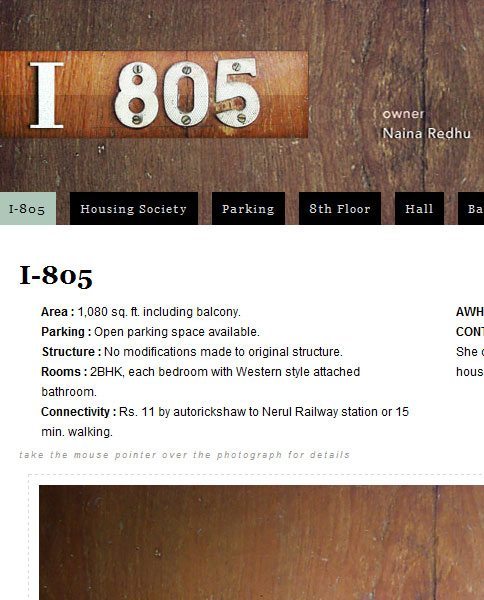 I am moving from Bombay to Gurgaon [ from the state of Maharashtra to the state of Haryana in North India ]. Just completed the website dedicated to the apartment in question.
Briefly, it is 1,080 sq. ft. in area with two bedrooms, two bathrooms, one kitchen, one living plus dining room and one balcony. For photographs of the apartment and the housing society, please visit the I-805 website.
For finding out the price, please get in touch!