I've been using Twitter actively for the last couple of weeks and am figuring out how to put it to 'use'. Have made some good connections – so the people-angle on Twitter is more or less covered. My main hassle is that I don't want to end up writing about things that people don't want to read. And I don't know what they expect from me – I can talk about design, I can sketch, I can share the progress of my various design engagements and I can write about 'relationships' and other personal everyday stuff.
Maybe I could pick up a word every week or every three/four days – from the various Twitter conversations and use that as a starting point for a sketch / photograph / research into history etc. [ As a graphic designer I tend to research a variety of subjects as and when required depending on the client's creative brief – for example, I am currently researching on the KamaSutra and Hindu Mythology. ]
I picked up "Profiterole" today. [ From @deepakg ]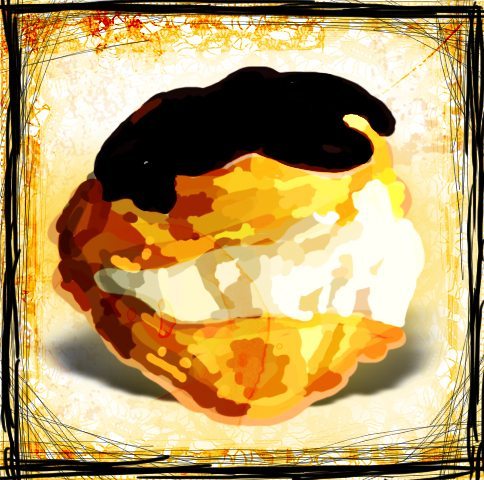 Definition : Profiterole : A small hollow pastry that is typically filled with cream and covered with chocolate. [ I remember I've eaten something similar at a friends sisters wedding at the Le Meridien in Pune. Only difference was that the profiteroles were swan-shaped. Another variety I've eaten are the "Eclairs" at Marzorin on MG Road, Pune ].
Profiterole on Wikipedia.
Profiterole recipes on Cooks.com.