I also got the Wallpaper printed as a laptop skin for my Dell Studio 15. Some photographs of the laptop with the skin on it.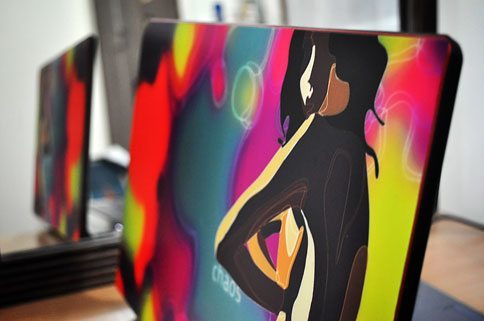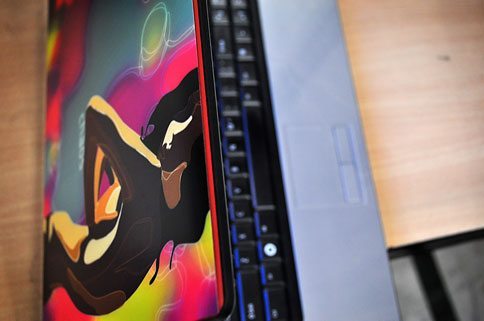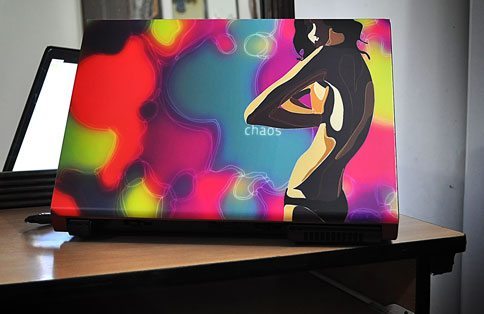 This, below, is the wallpaper I'd designed.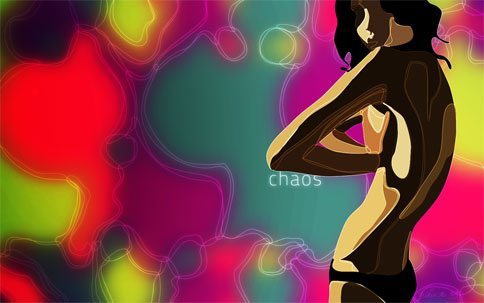 Clicking on the image will take you to the 1440 x 900 sized wallpaper, which you can download and use.
This is the original image on which the vector of the girl is based.
And this is what it looks like on my Dell.