We met at a mall. The ubiquitous meeting-space for everyone. With Diwali in the air : lights, candles, diyas, sweets, the much-abhorred fireworks, the smog, the mall rats and the city of New Delhi. We described eachothers clothes, so we could recognize eachother. Her magenta patiala salwar and black kurta, my blue and white striped shirt with jeans.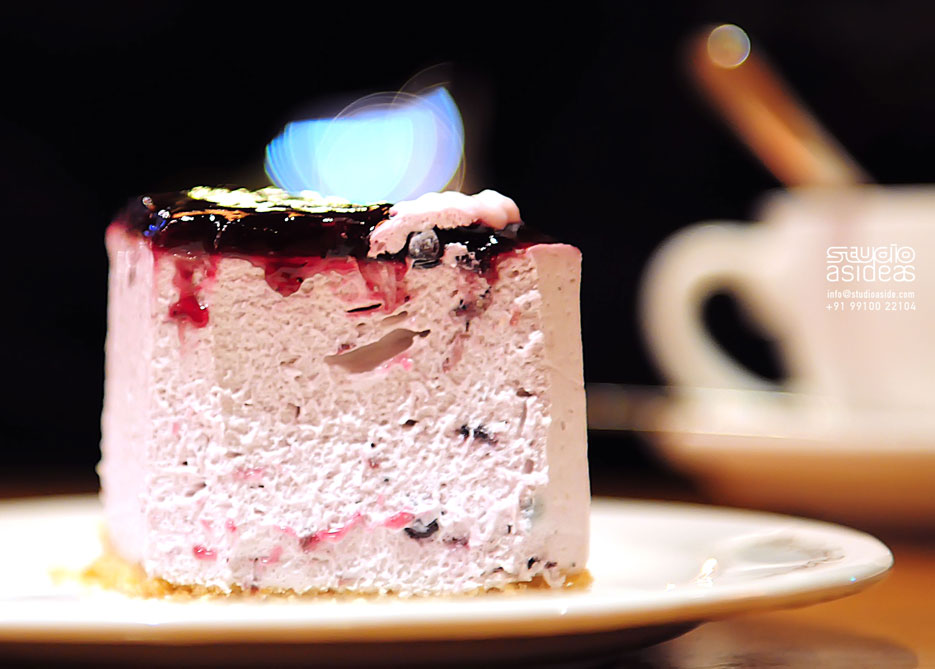 Luscious Blueberry Mousse from the food selection at Coffee Bean & Tea Leaf. I've always loved this cafe – the expansive space, the variety of coffee and tea, friendly staff and quick access to the front of the mall, which has trees, grass, water, fountains and hundreds of steps where one can sit. I was already hugging a European Berries Ice-tea when she came.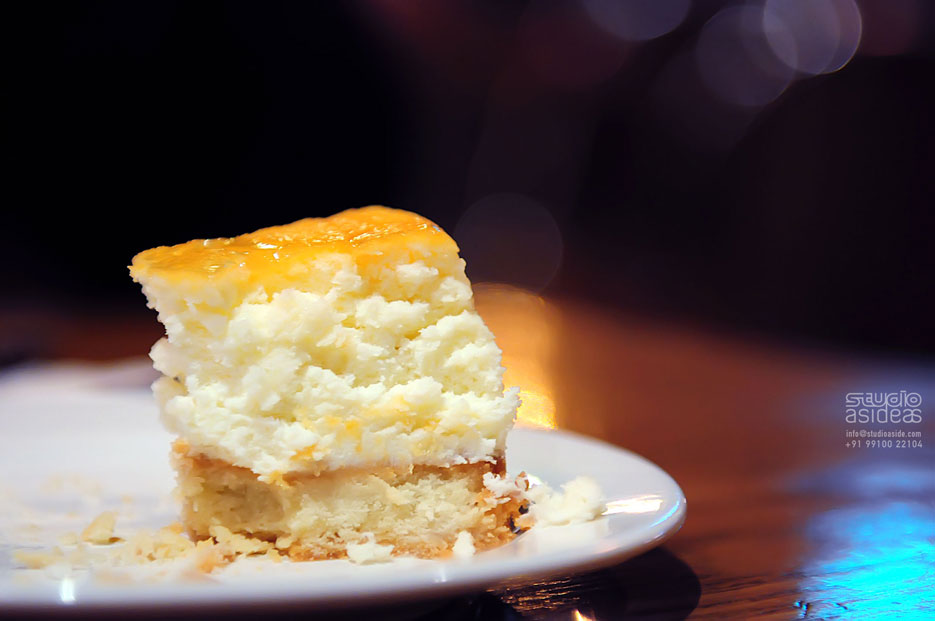 It wasn't hard to pick the Philadelphia Cheesecake – it's everyone's favorite and unsurprisingly, hers too. The chocolate cappuccino she ordered looked lovely too – but the conversation was appallingly engaging and before I could think of using my camera, most of the stuff was gone.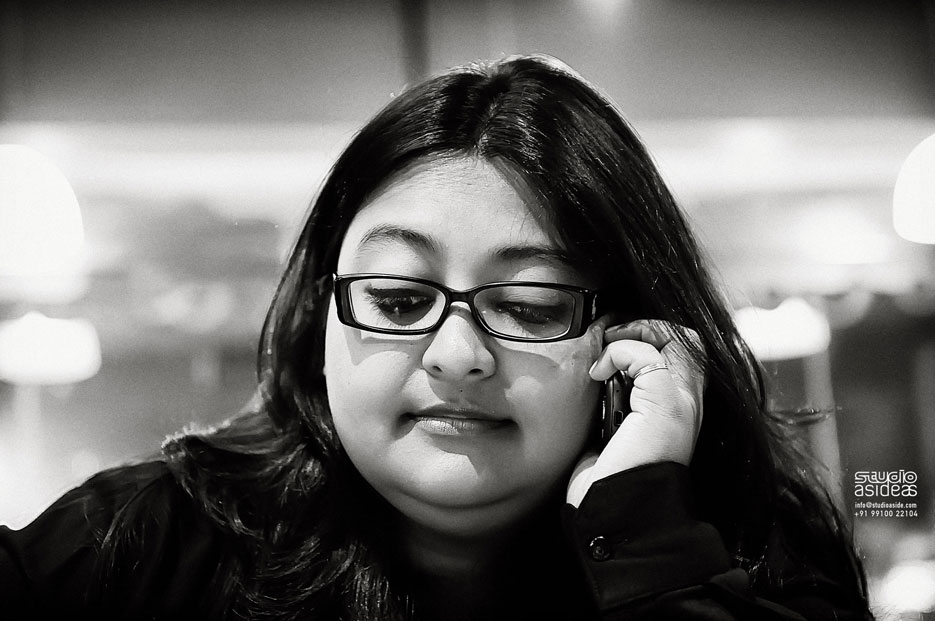 We sat there, across the table from eachother and chatted about photography, her HR job, my branding work and how good gear isn't a fool-proof way of getting good photographs. We also bitched about the people who look at our images and say, "Wow! Lovely picture! What camera?" We talked about our parents, turning 30 and influential people in the photography space in India.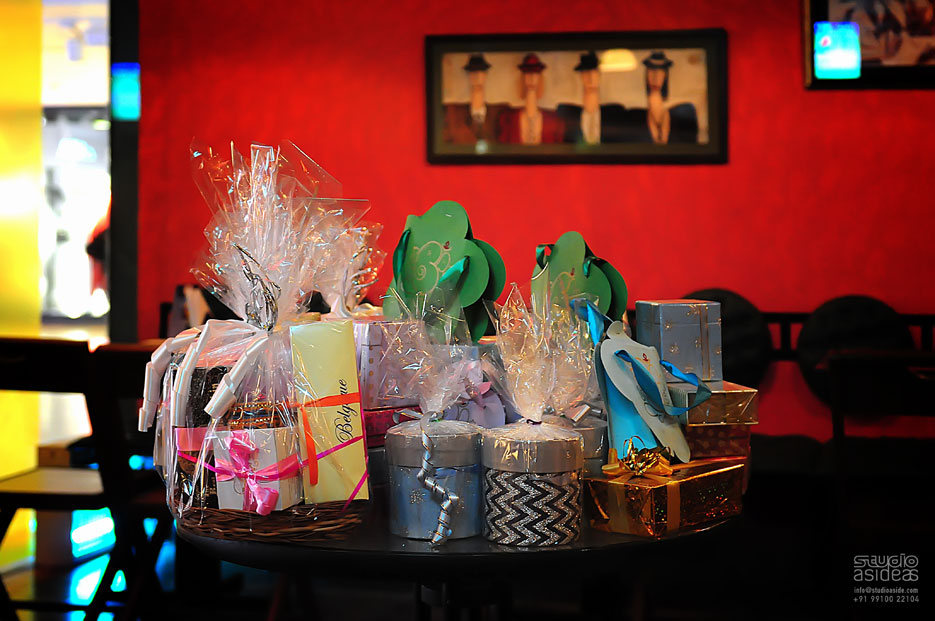 Since it was past 10:30 p.m. we decided to look for some food and drinks and walked in to Cocoa. With lovely drinks – Jacob's Creek and a Chilean spicy red wine and some lovely food – Vodka Flamed Chicken and Chicken Wings – we were so engrossed in the conversation still that there was no time for the camera. She wasn't carrying hers and was missing it. This table in front of us did make us think about our gifting habits – I have none.
It was a lovely evening spent with a lovely person. The company, the conversation and the drive to Qutub Minar! I was on the road, in my car, at 1 a.m. after six months – six months since I've been out this late! Paromita is a photographer and you can see some of her work on her Flickr stream. She is @suddentwilight on Twitter.