Updates from Naina.co on Facebook | Twitter | Instagram | Pinterest
( Email us on [email protected] for hiring & commissioning enquiries for a wedding in your family! )
Shikhar is Gaurav's brother ( from the Gaurav & Manasvi story ). Shikhar and Ritika had gotten married formally earlier when they were moving out of India to London but they got together again to complete the tradition wedding rites. It was a simple Gurudwara wedding in Gurgaon, attended by very close friends and family.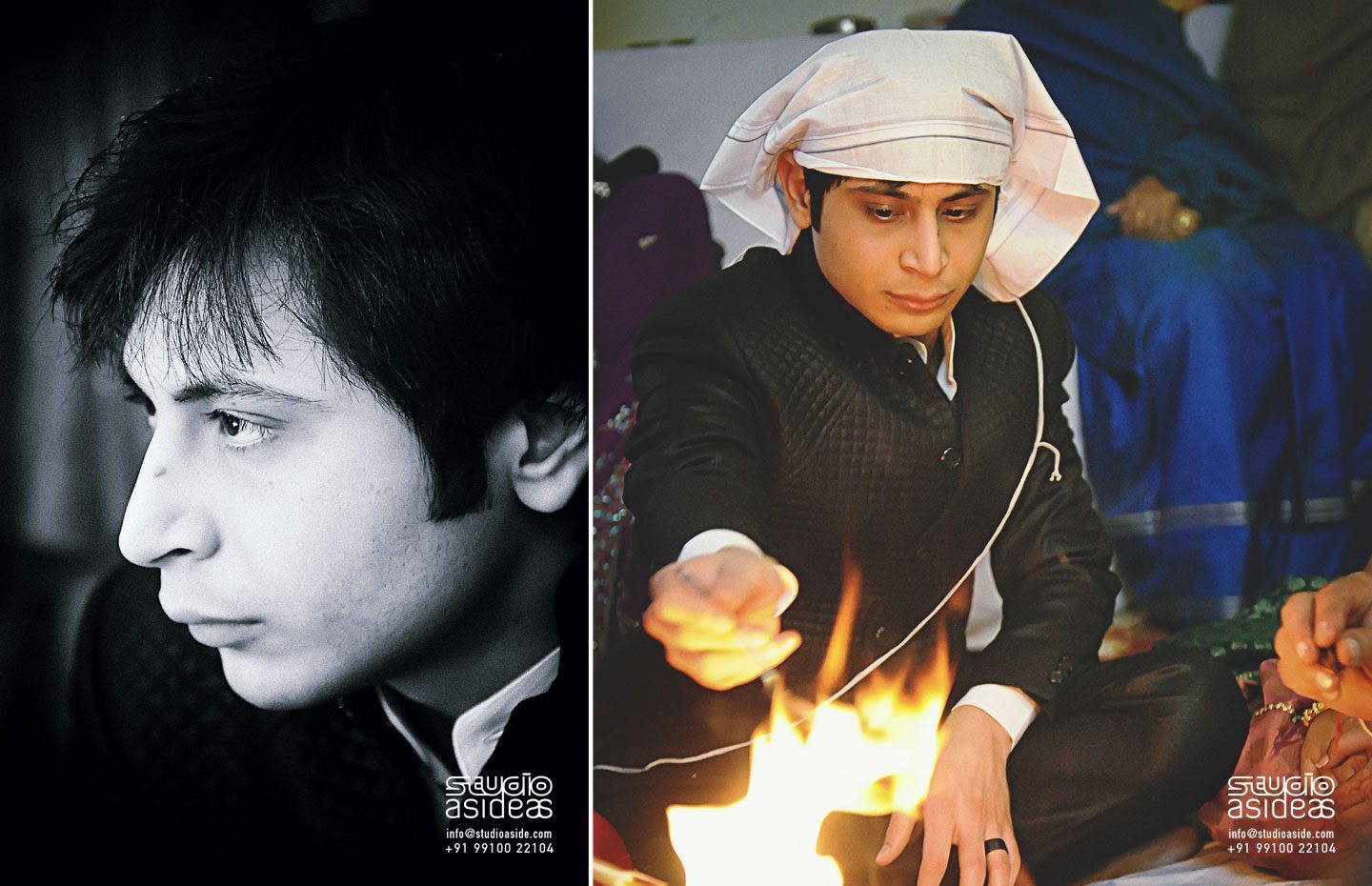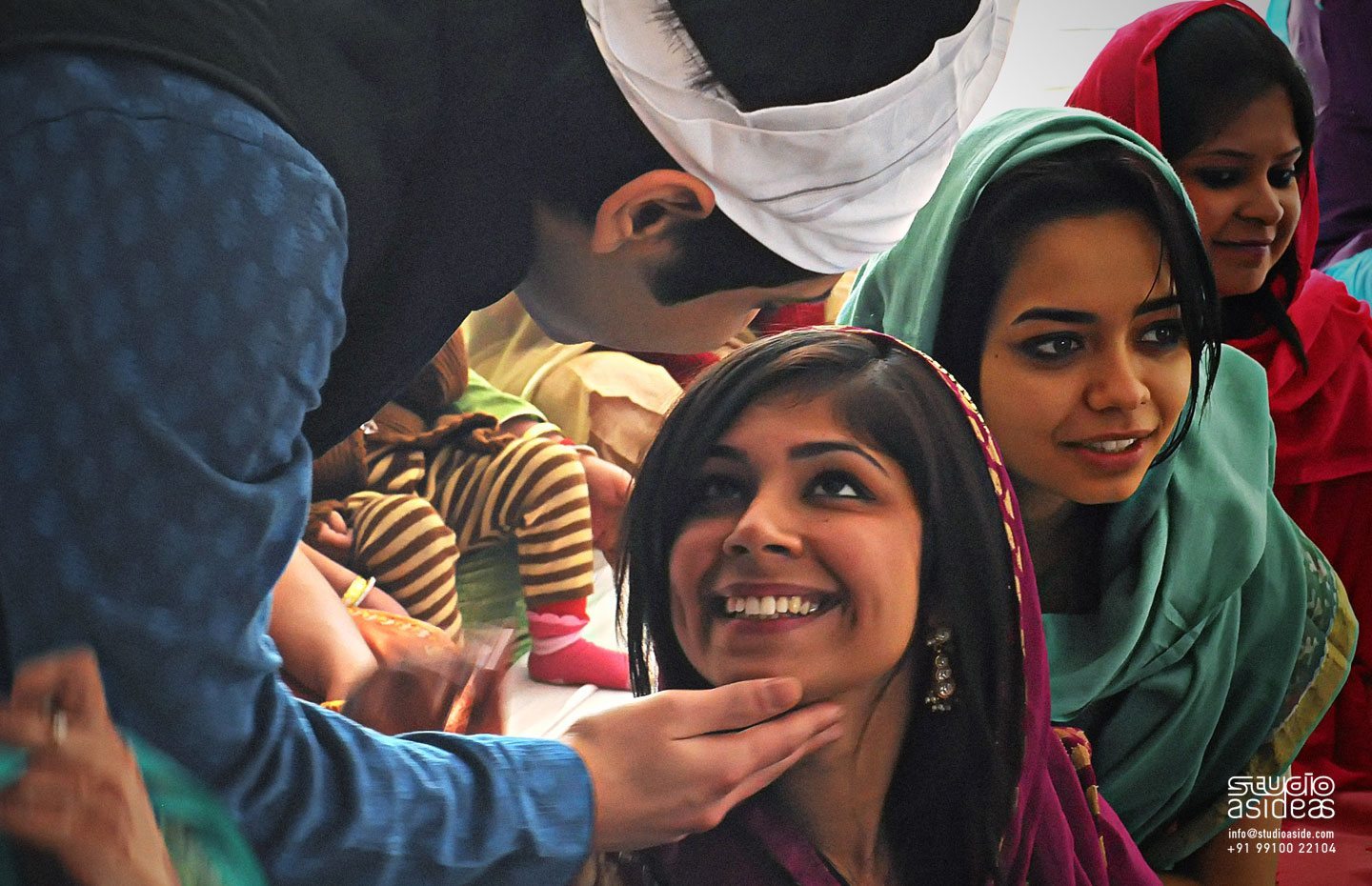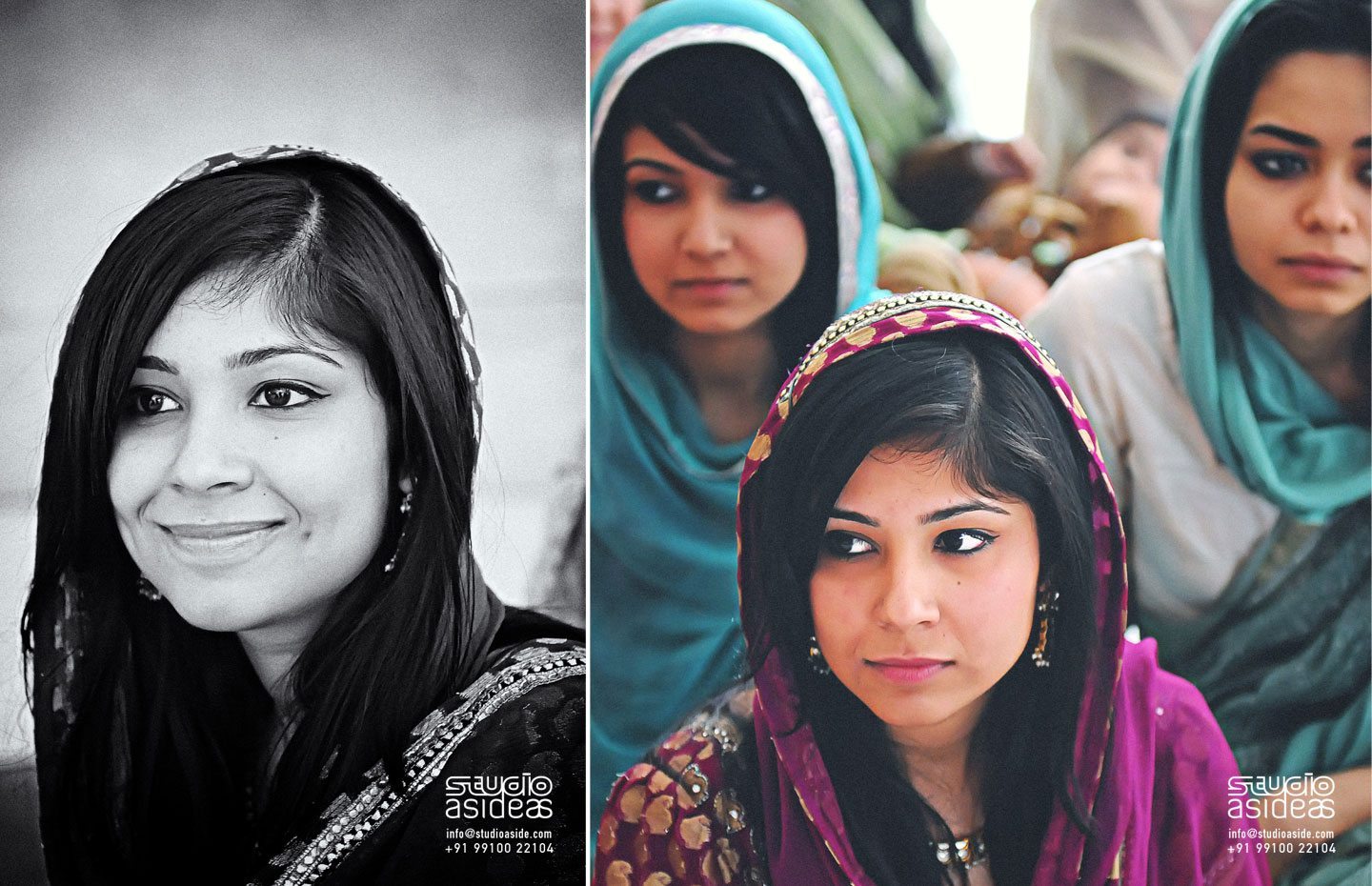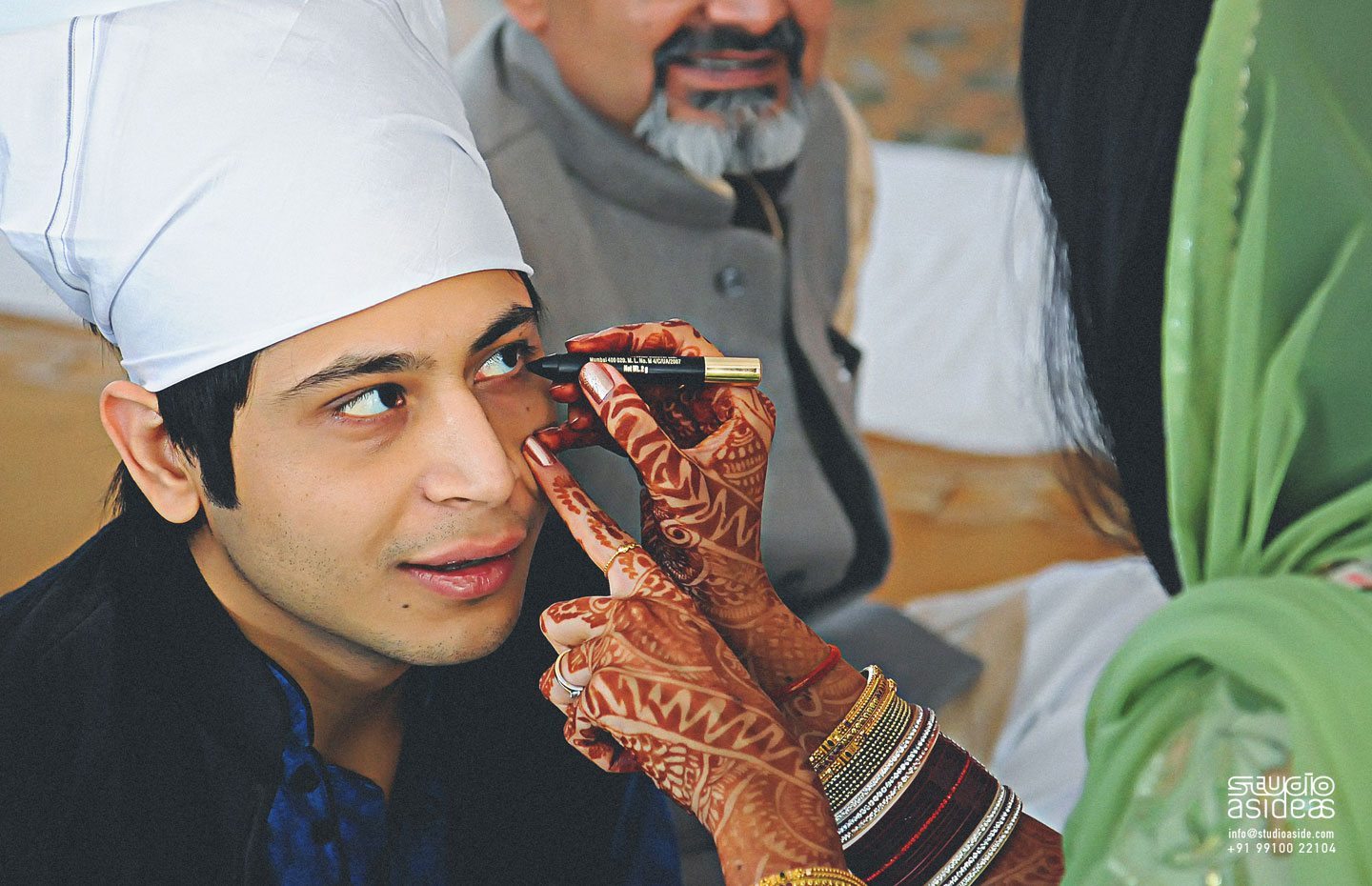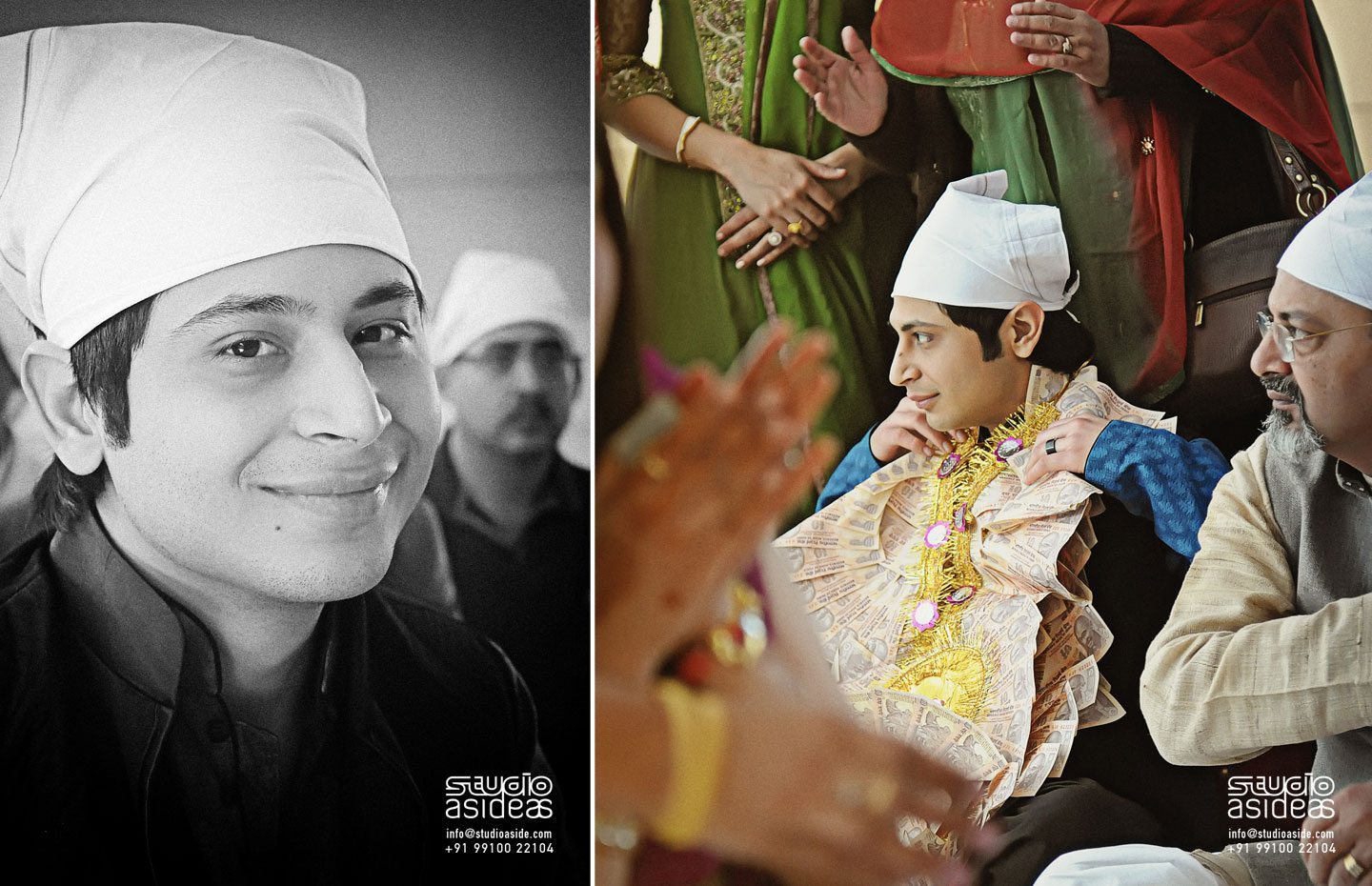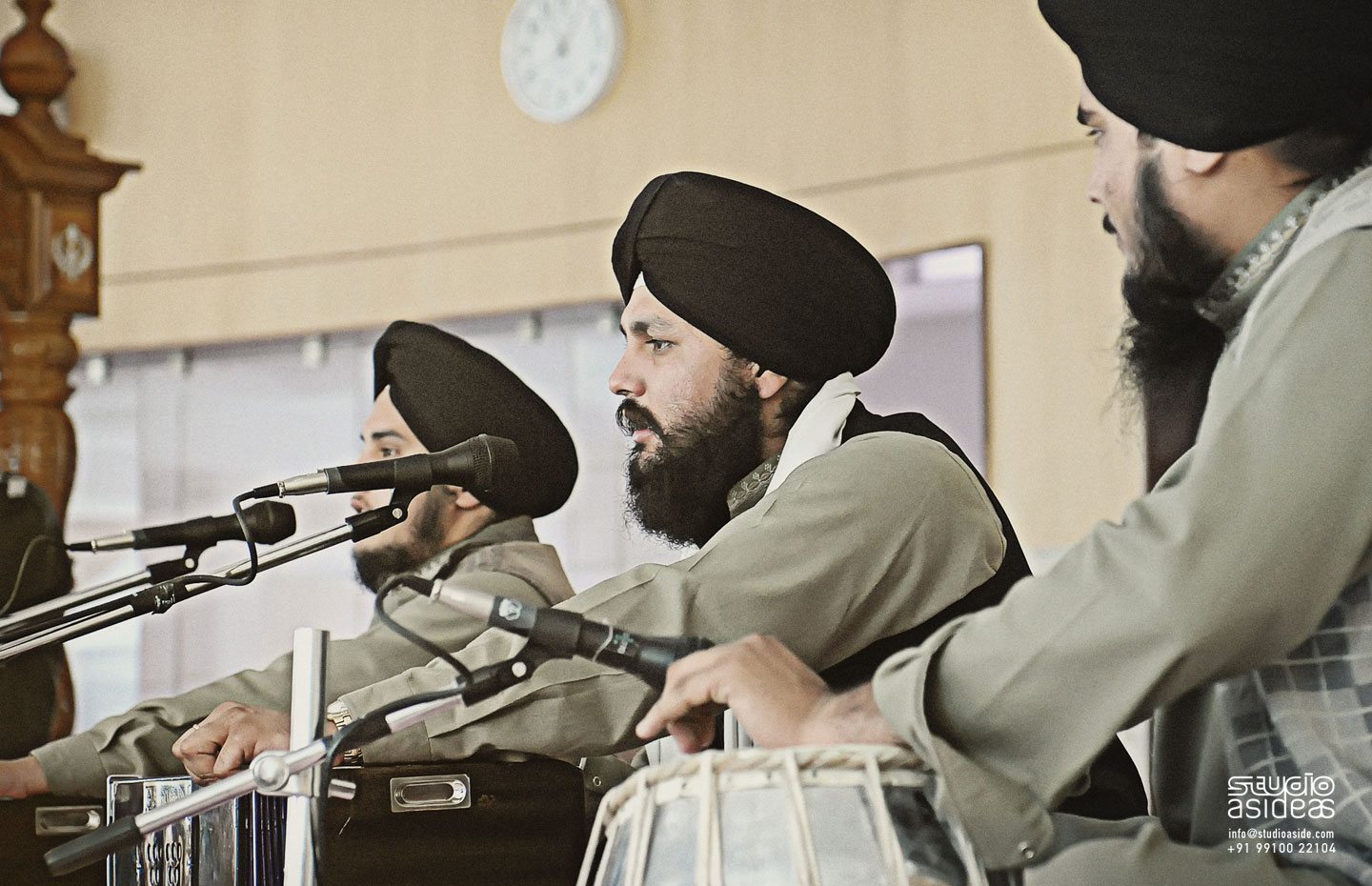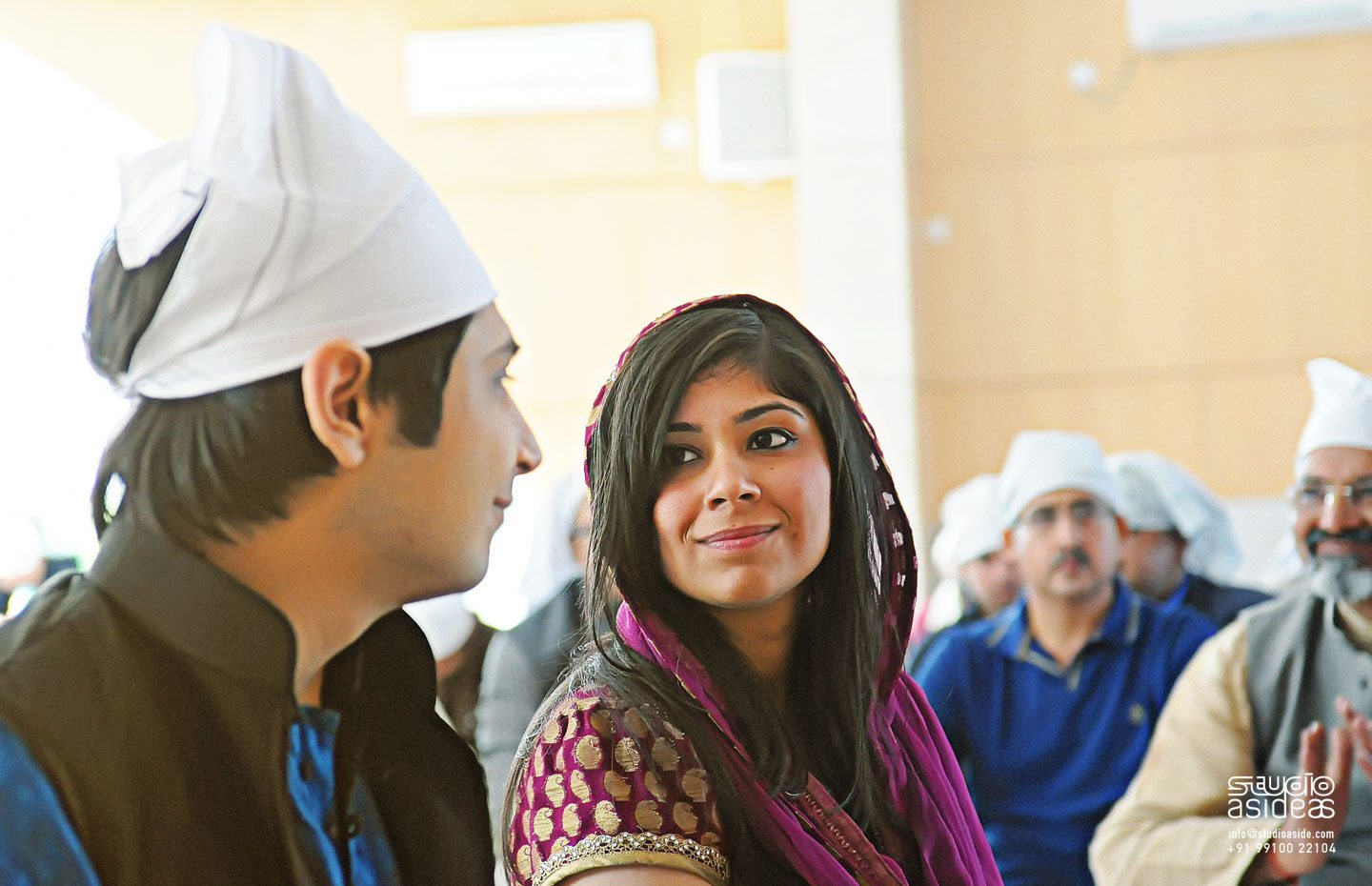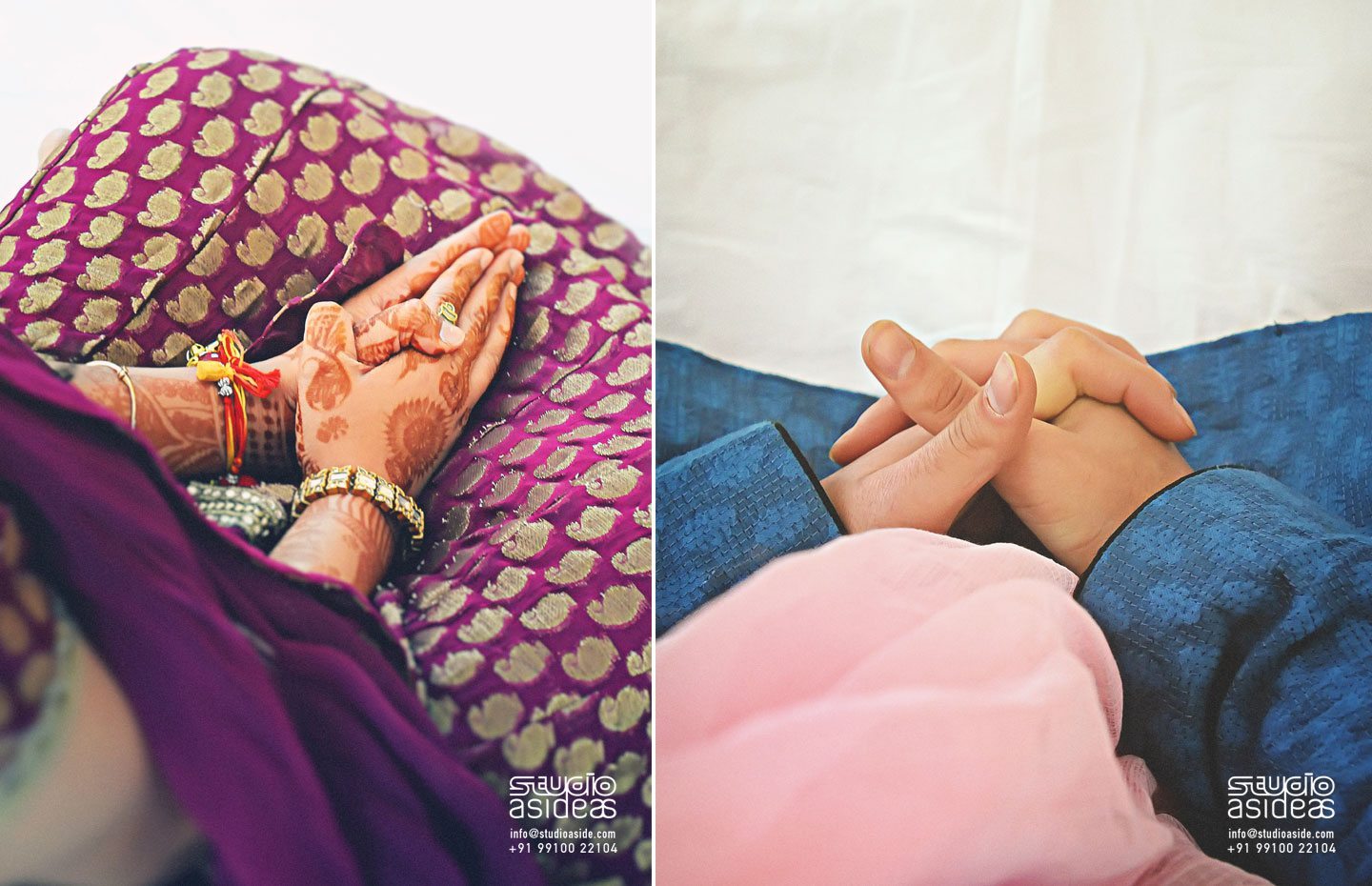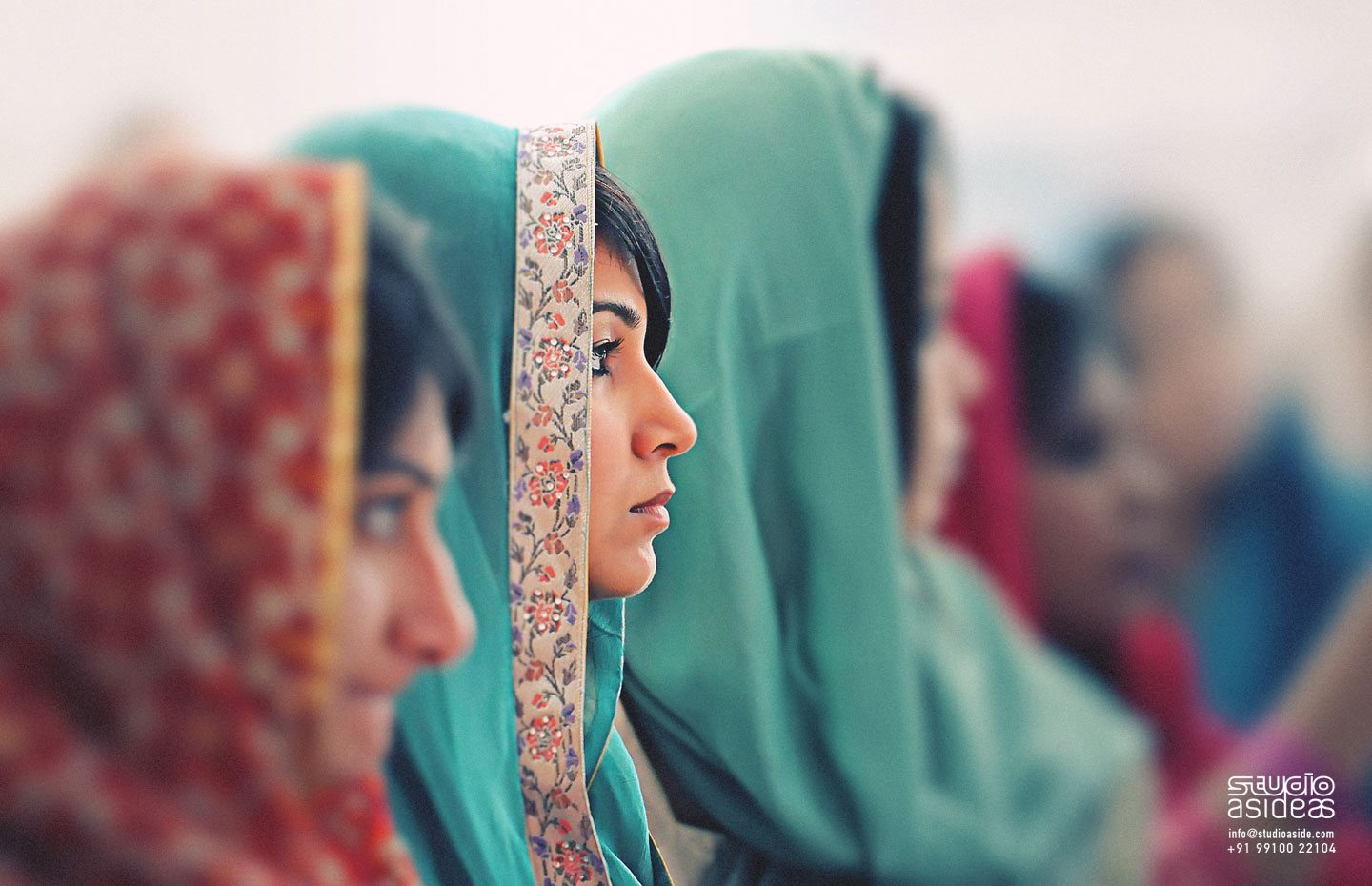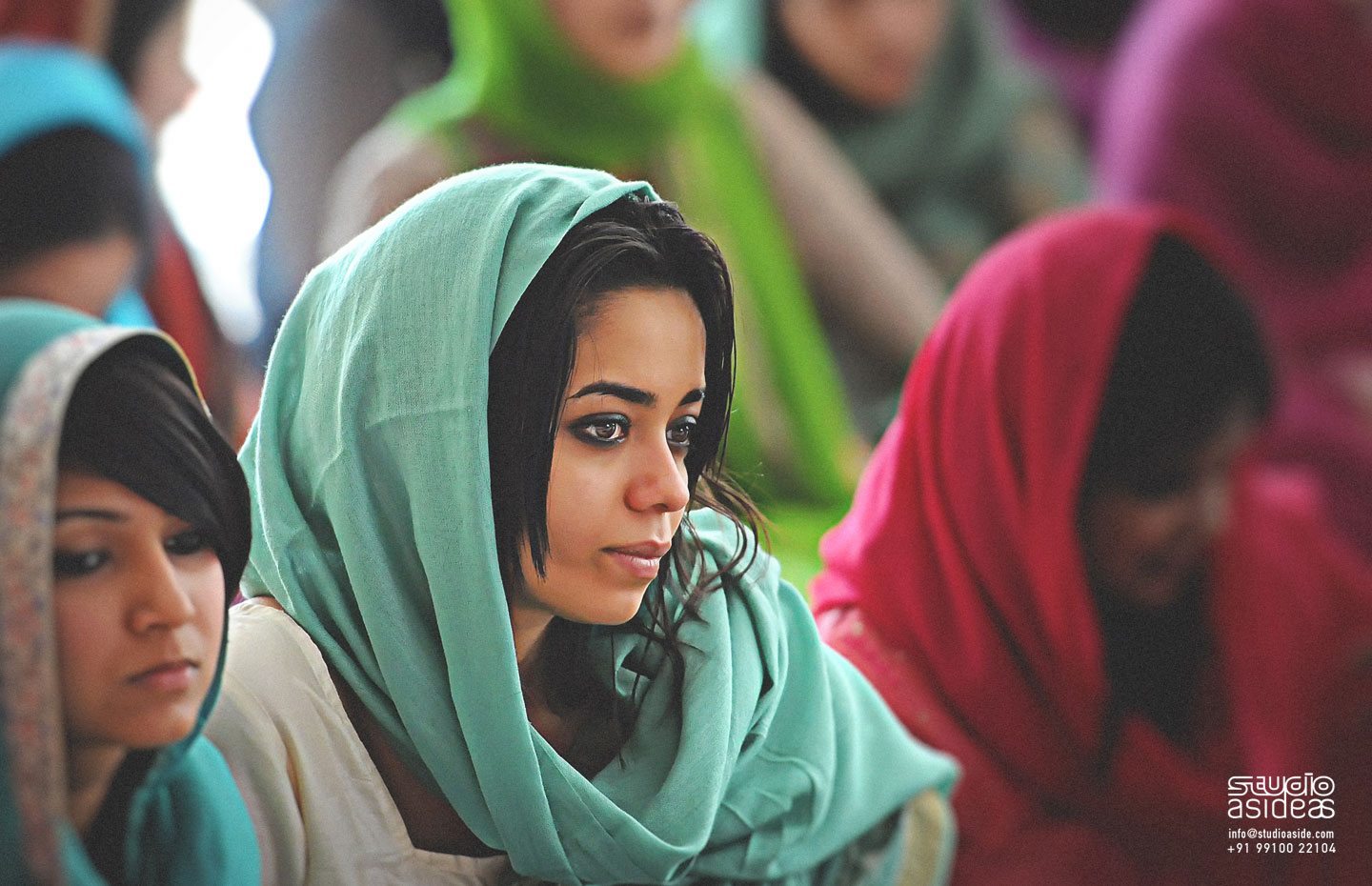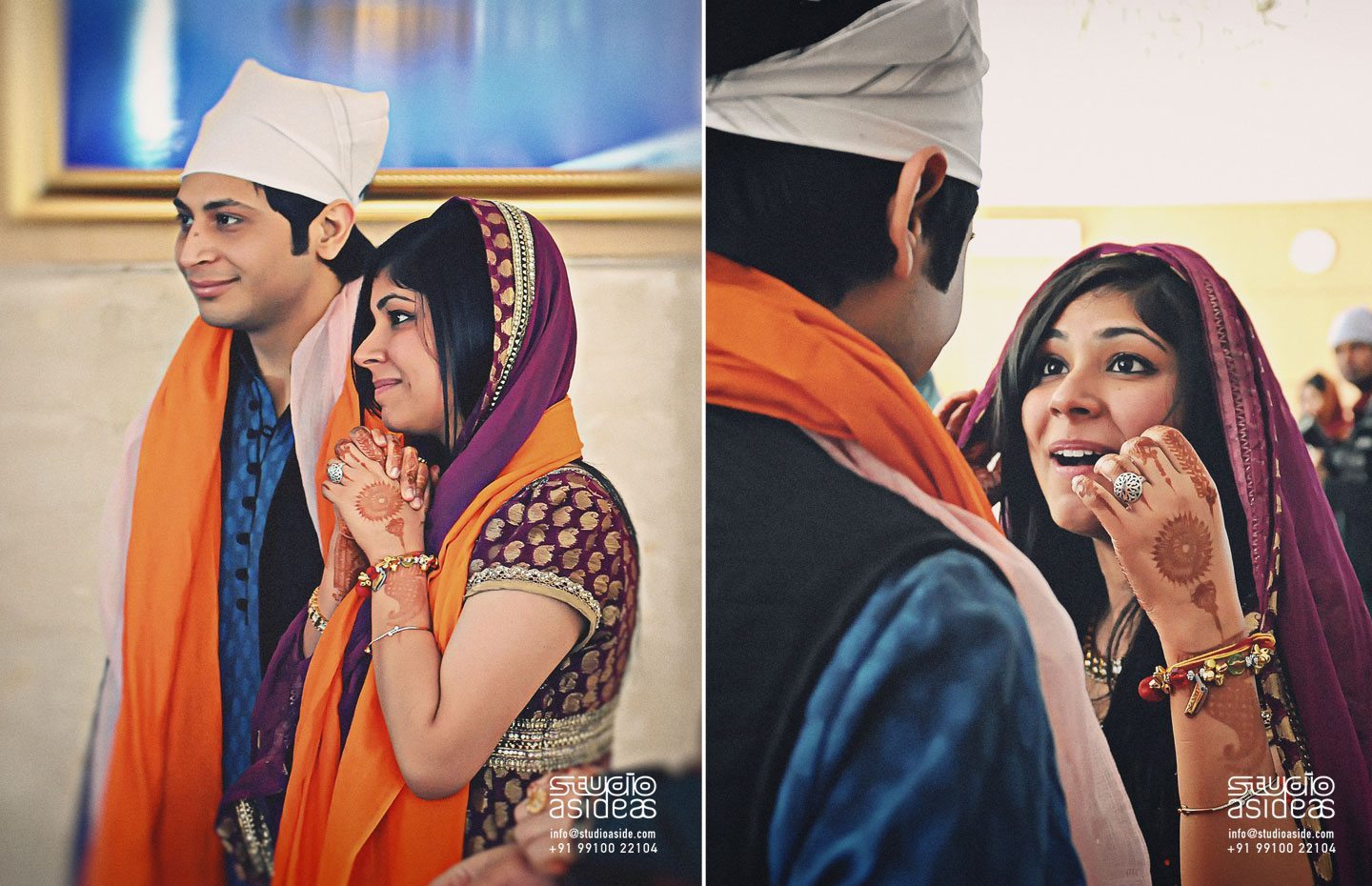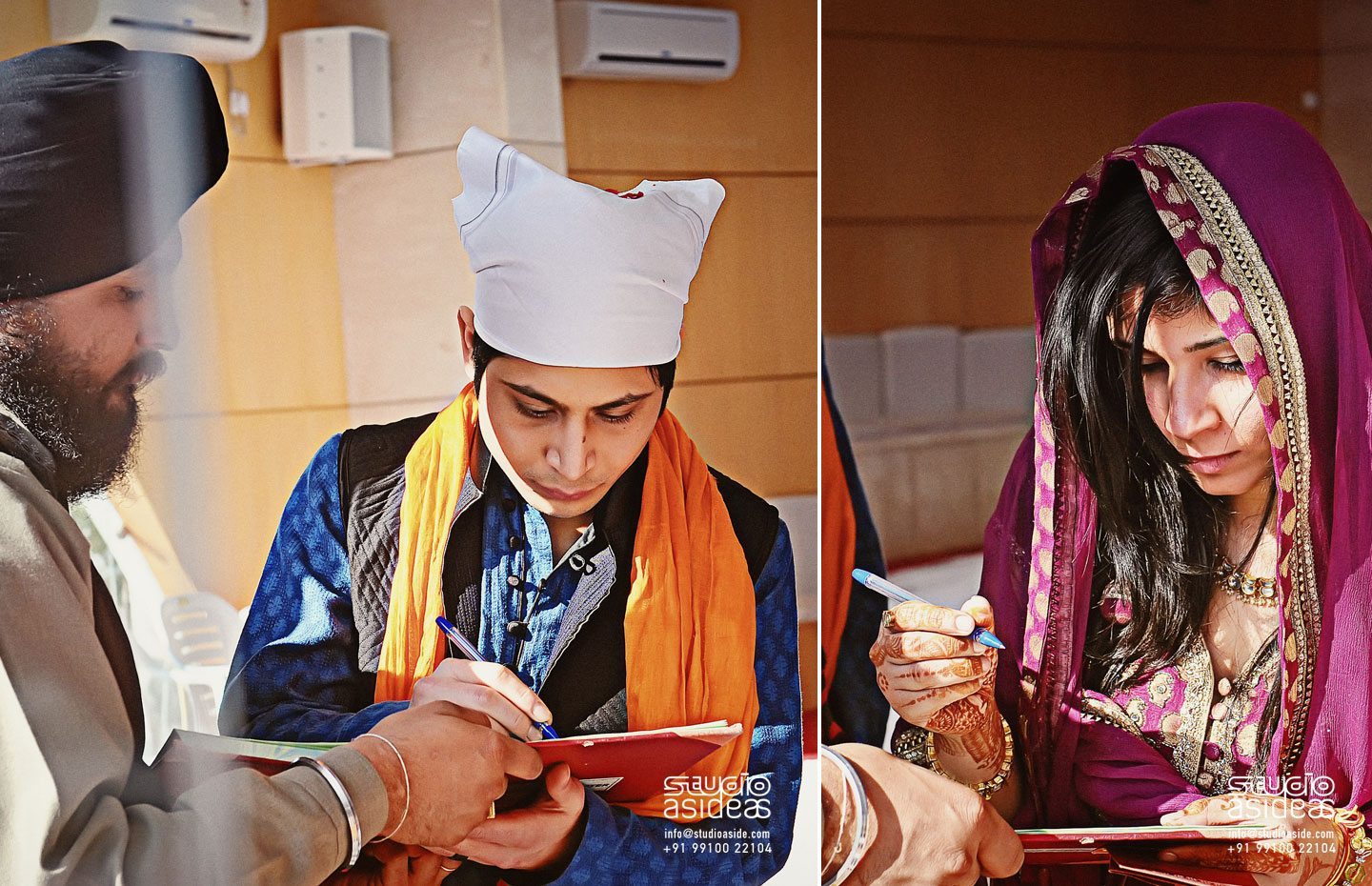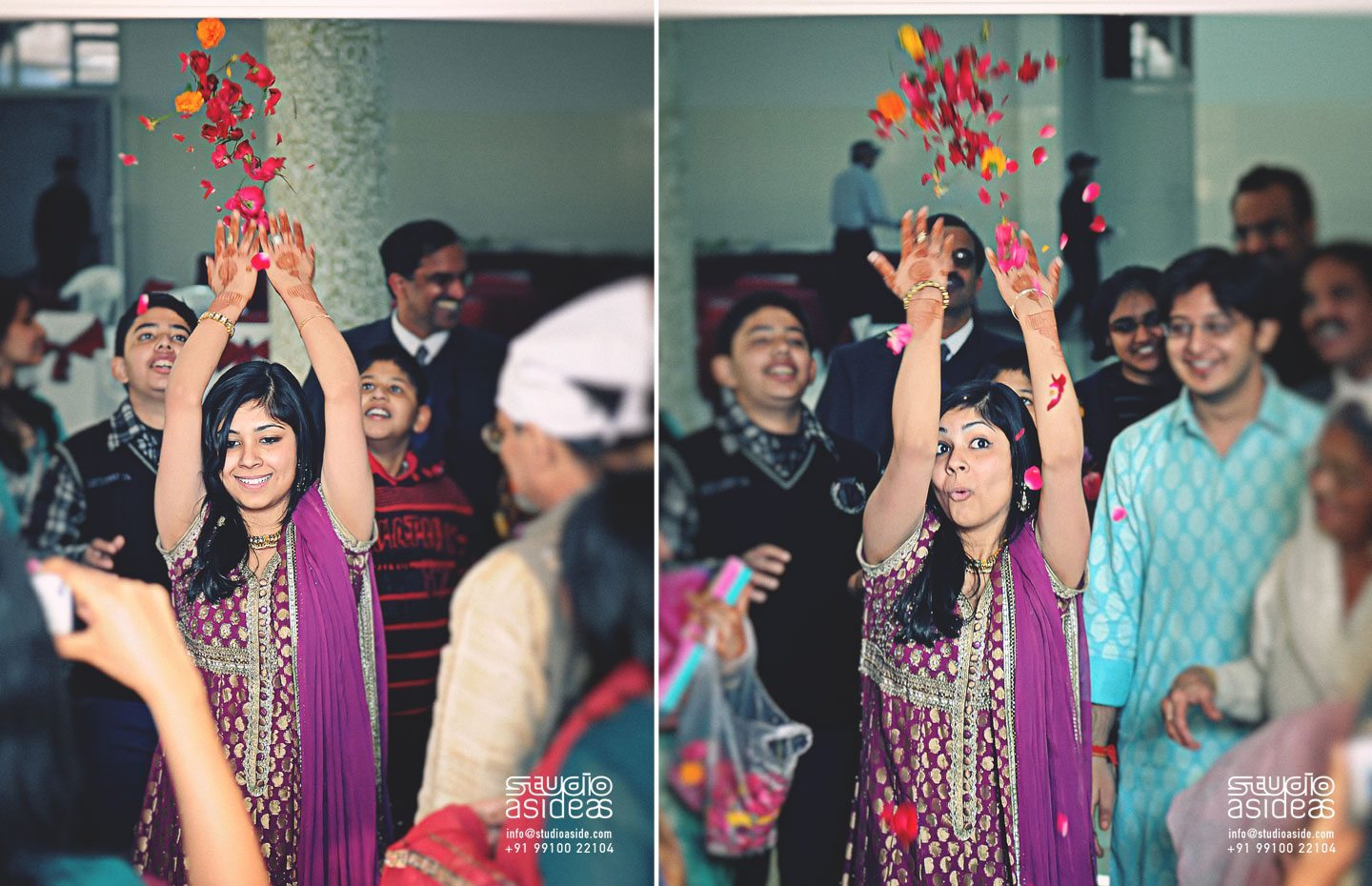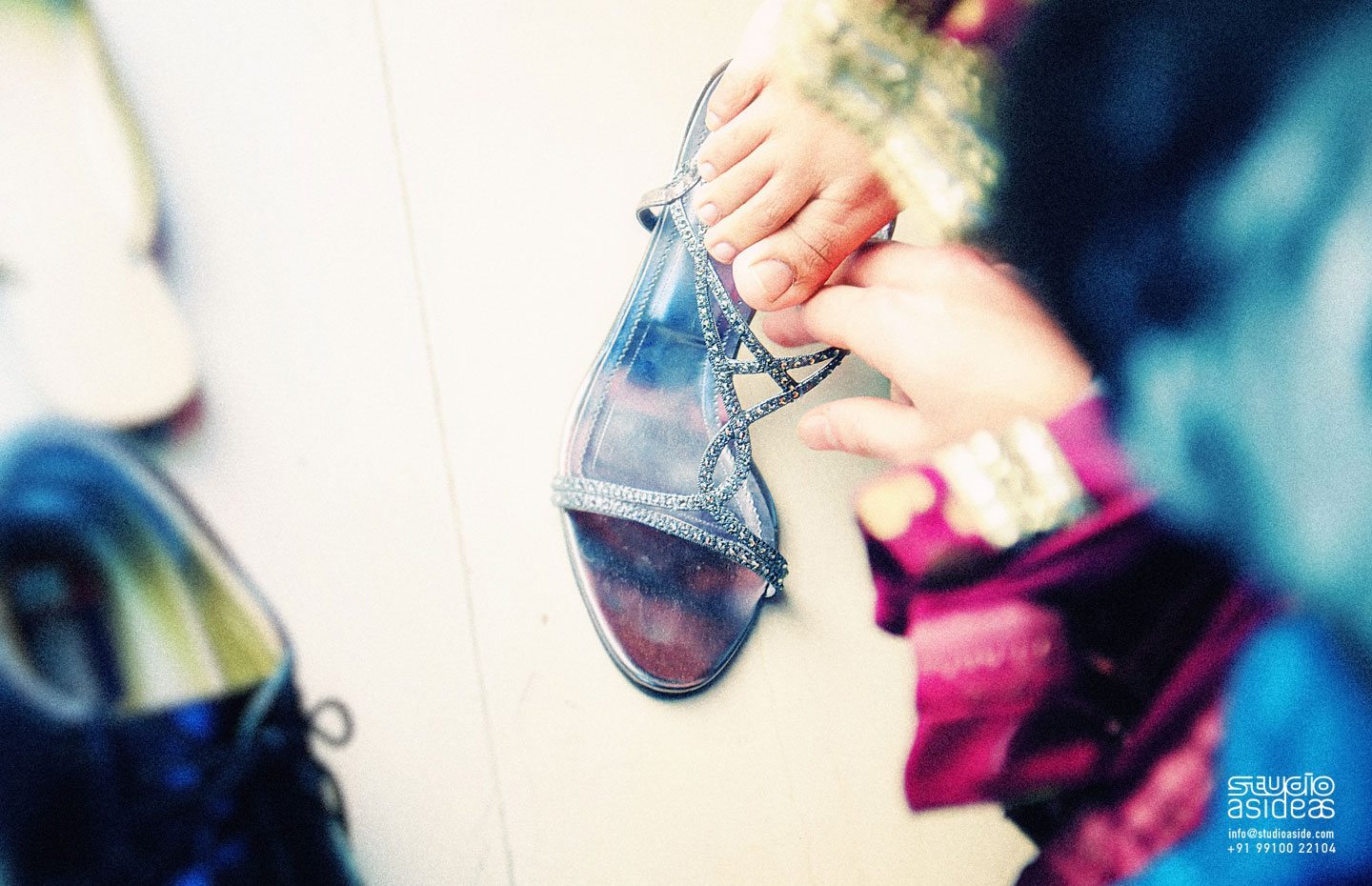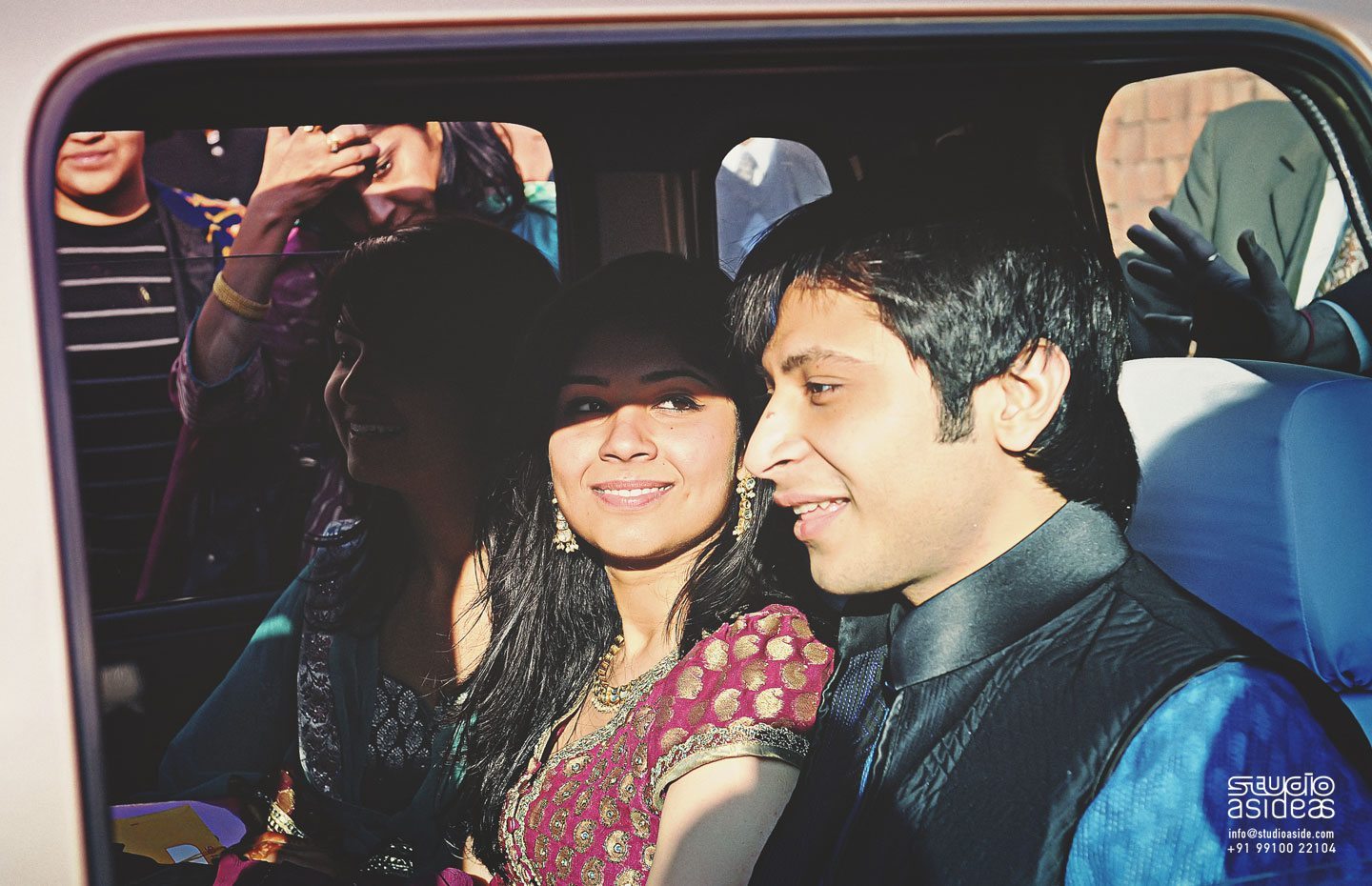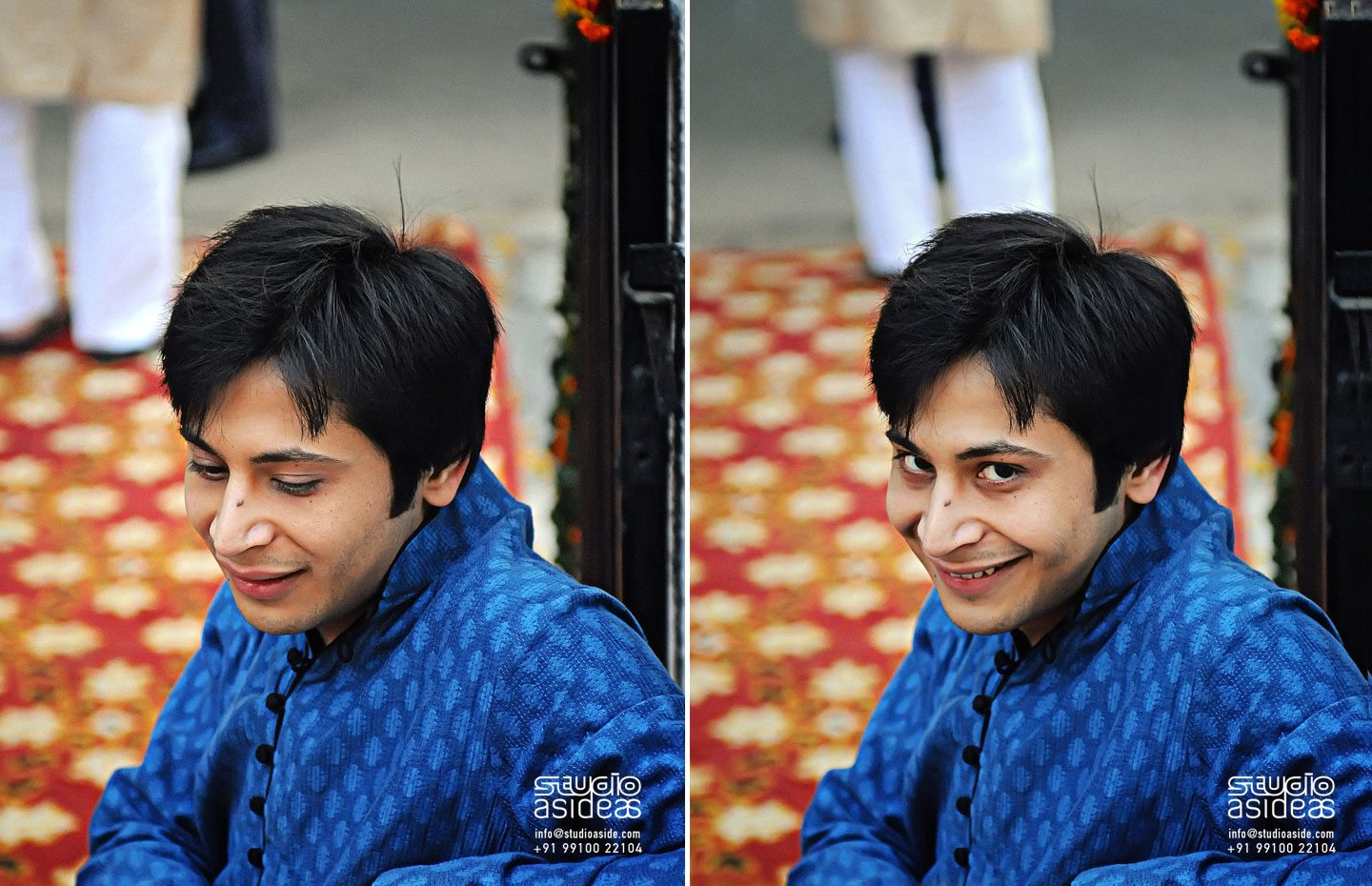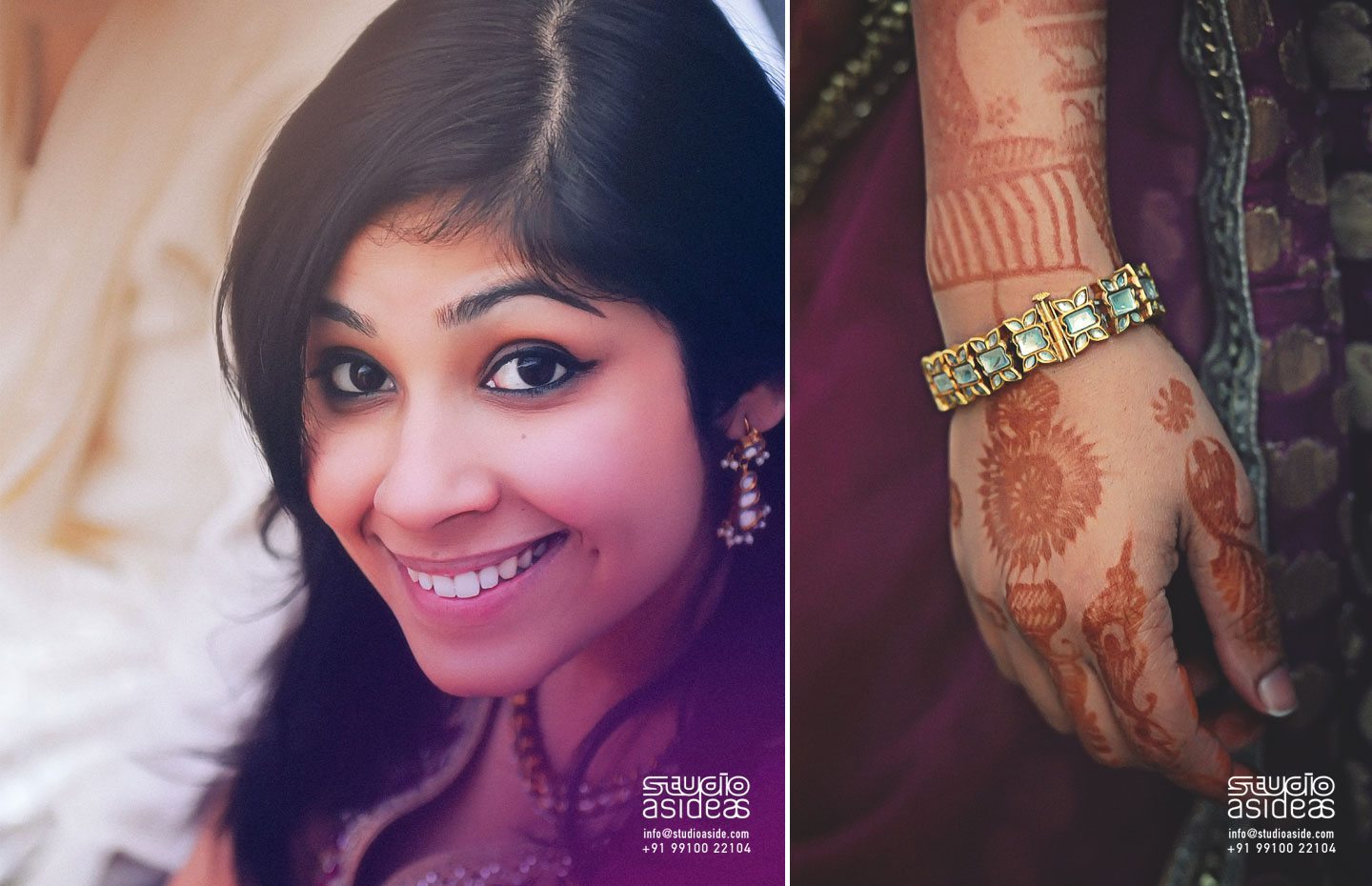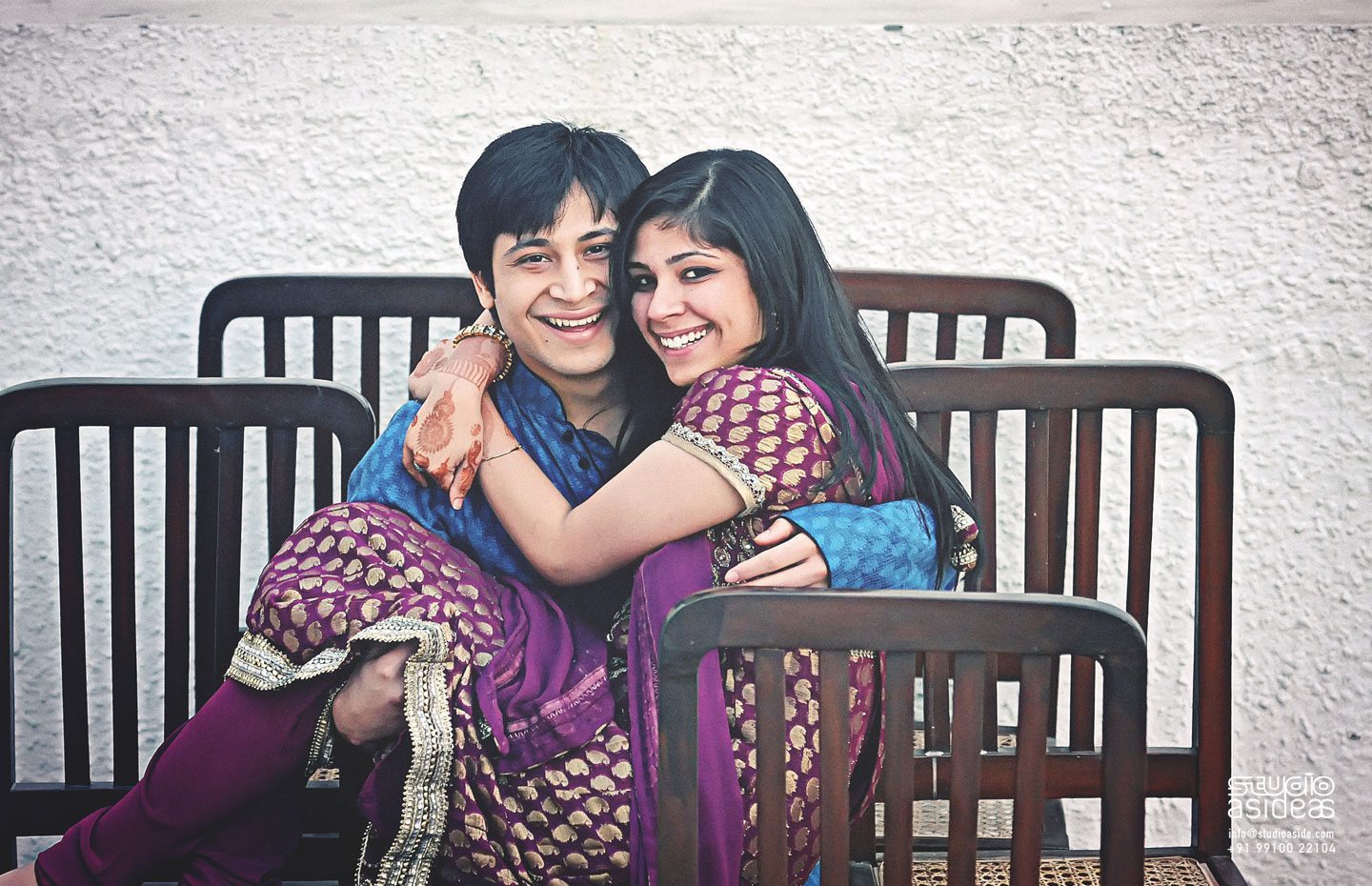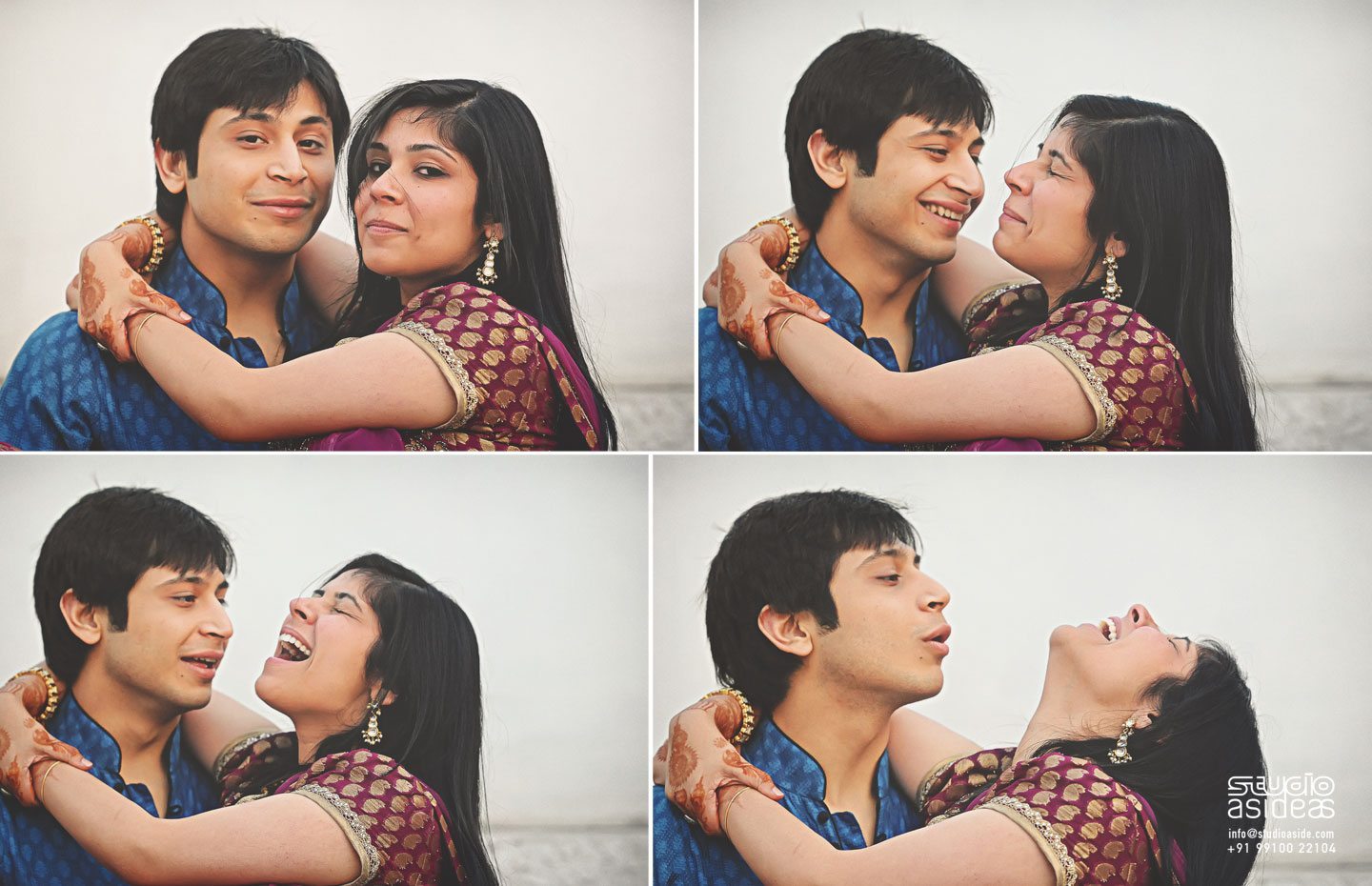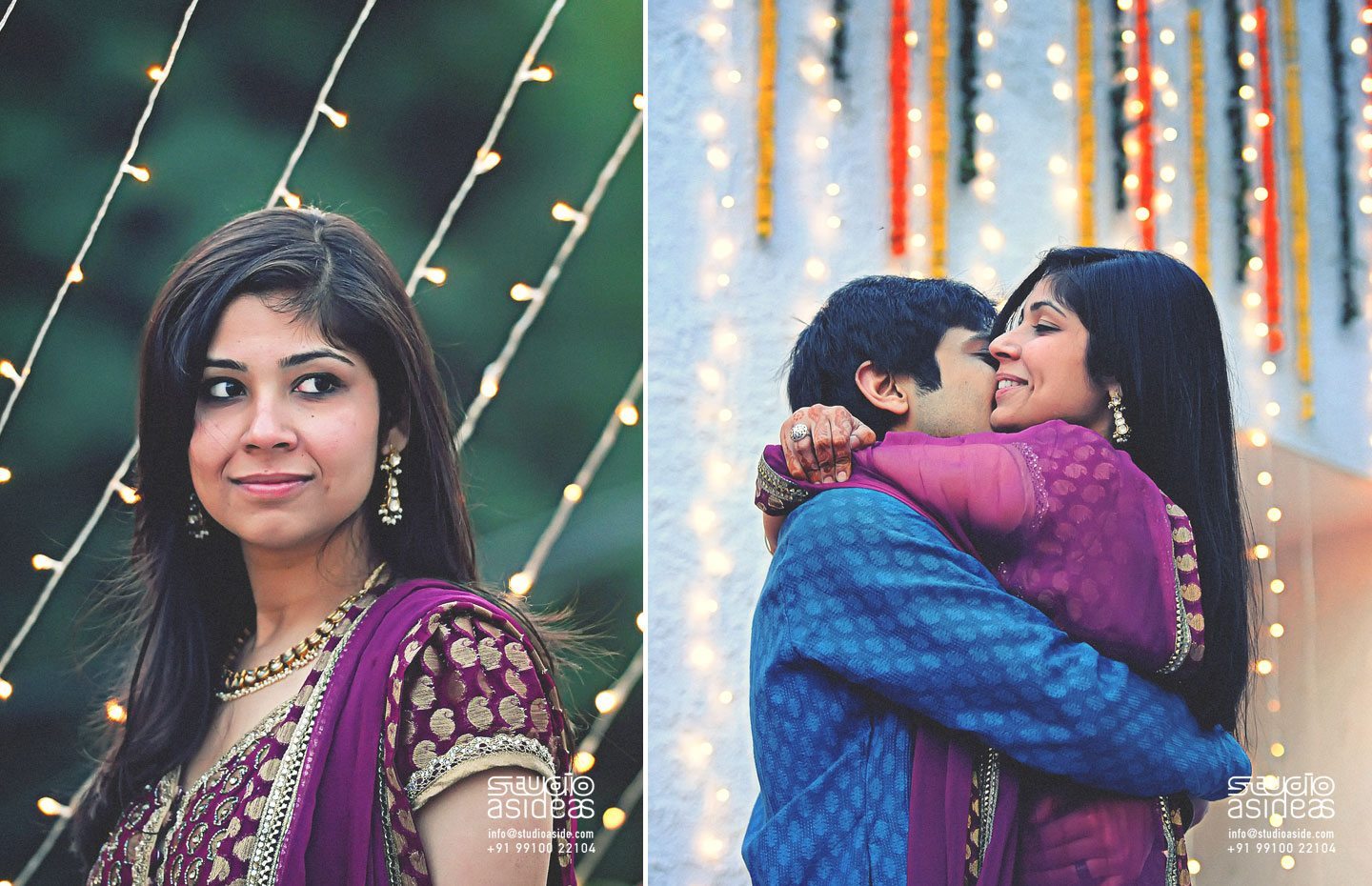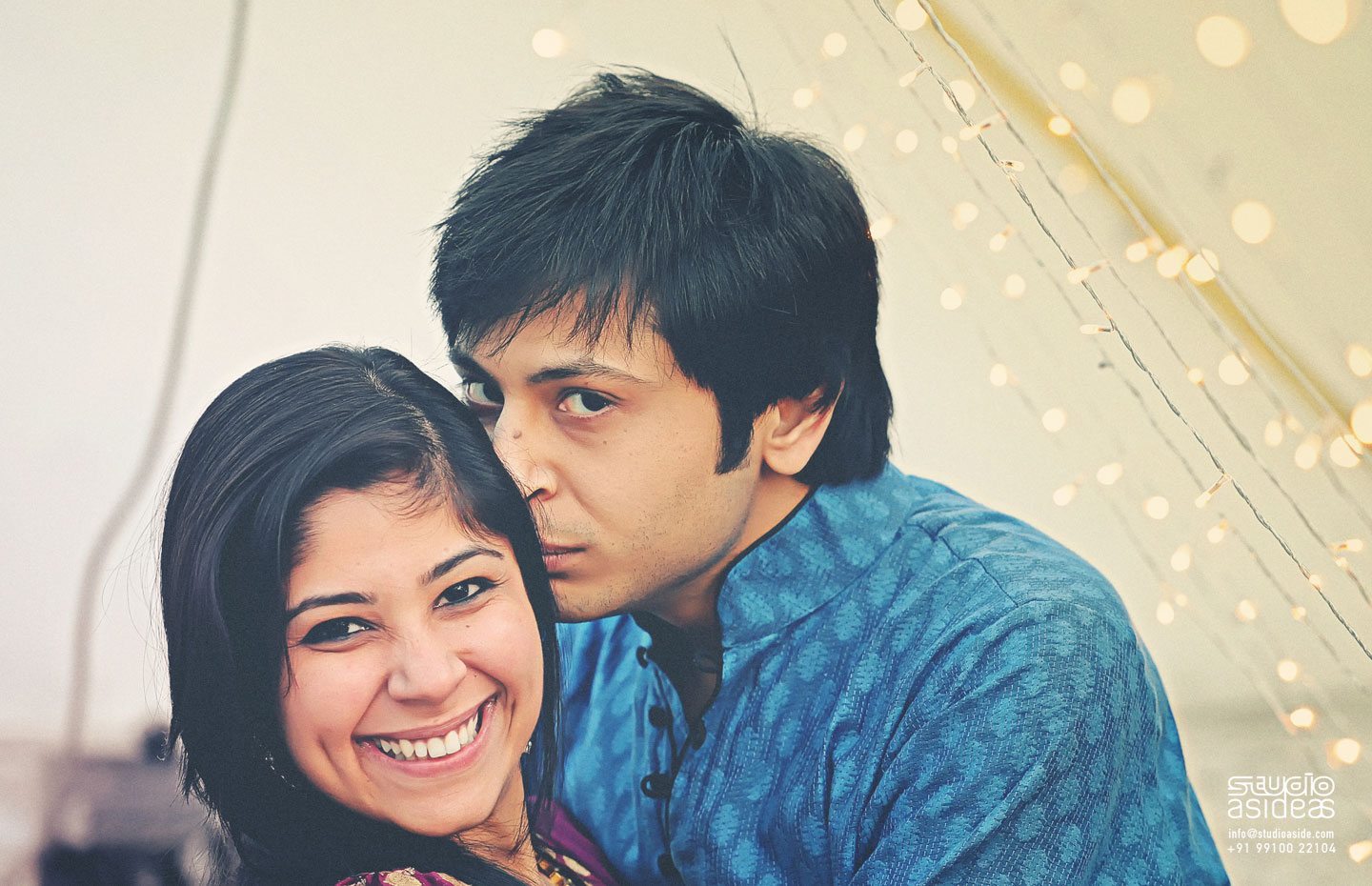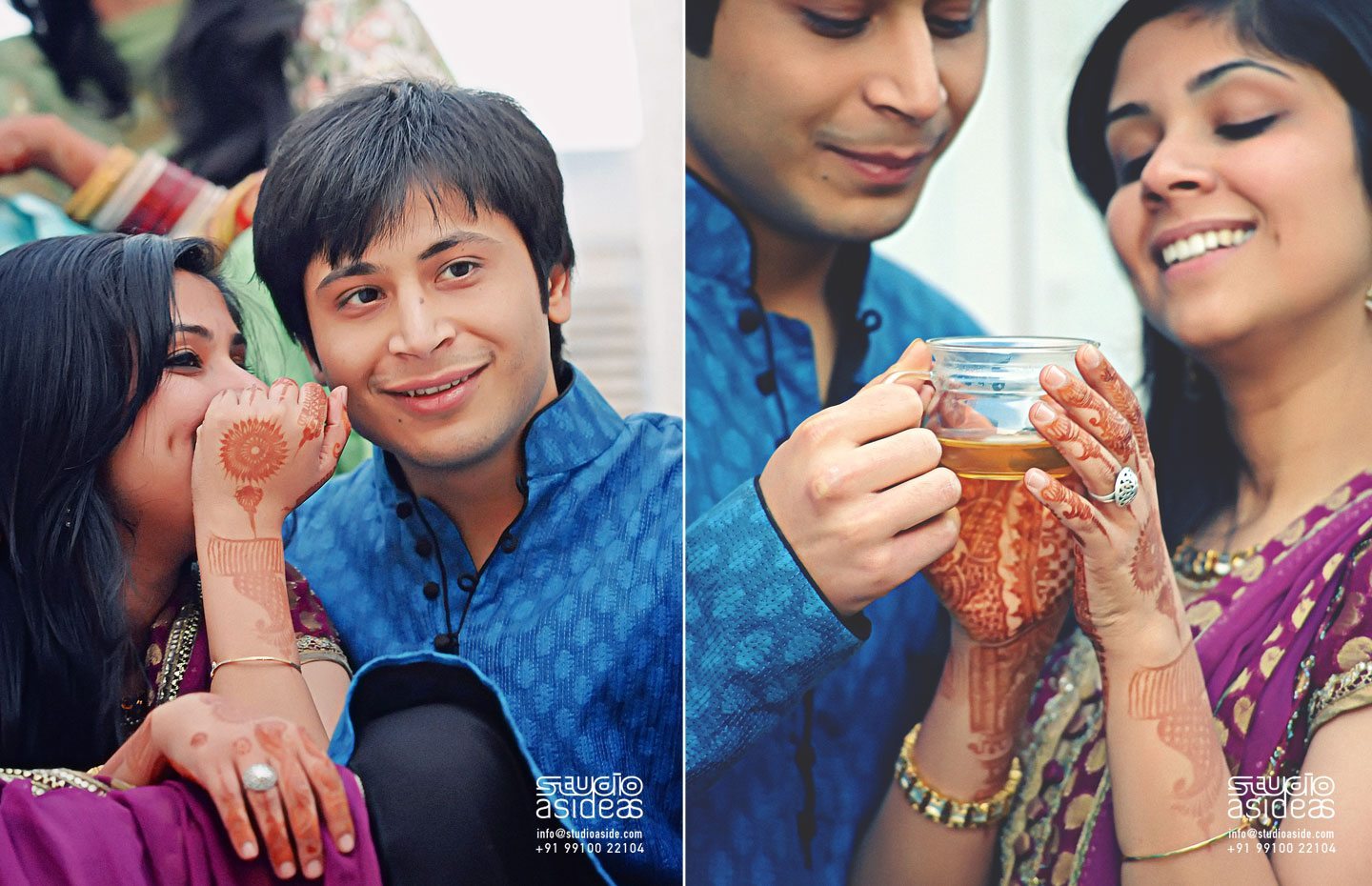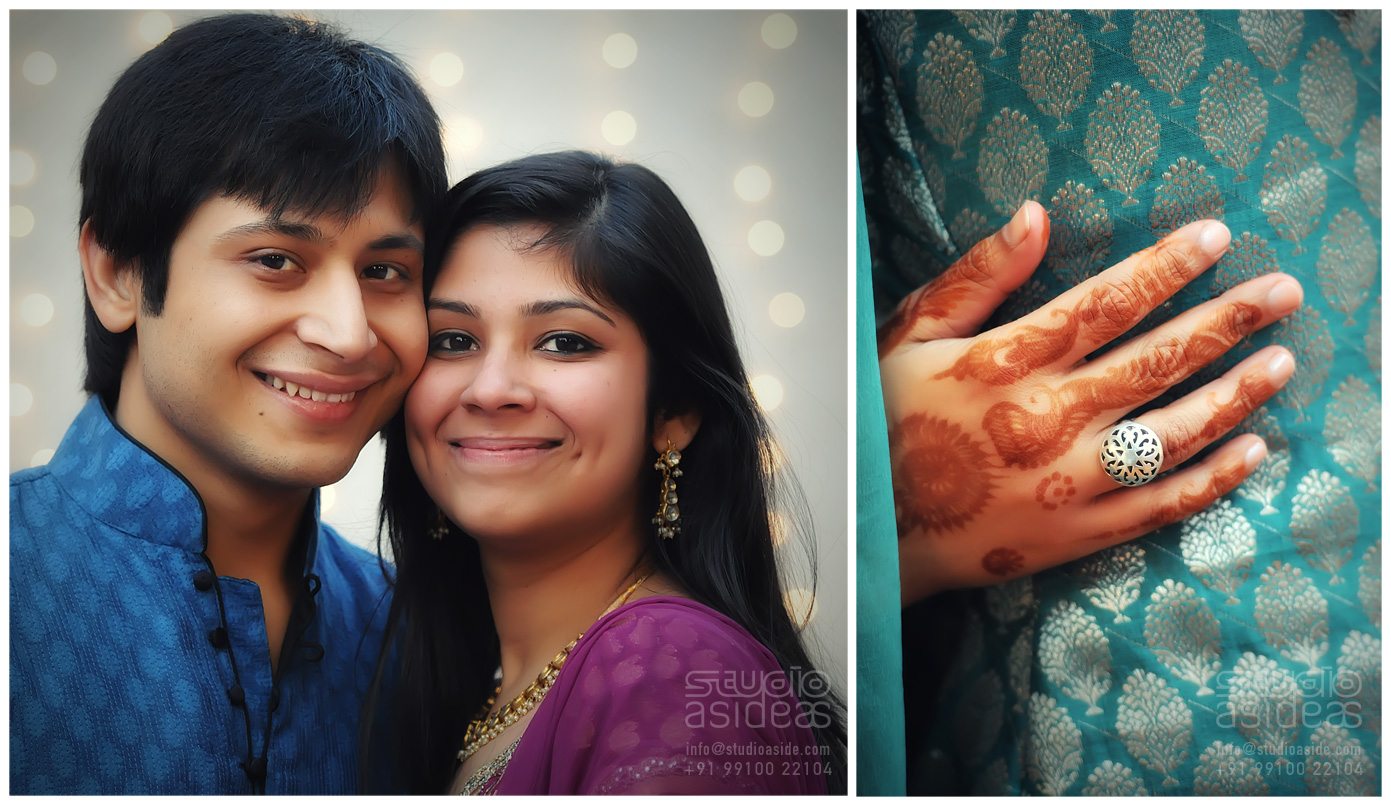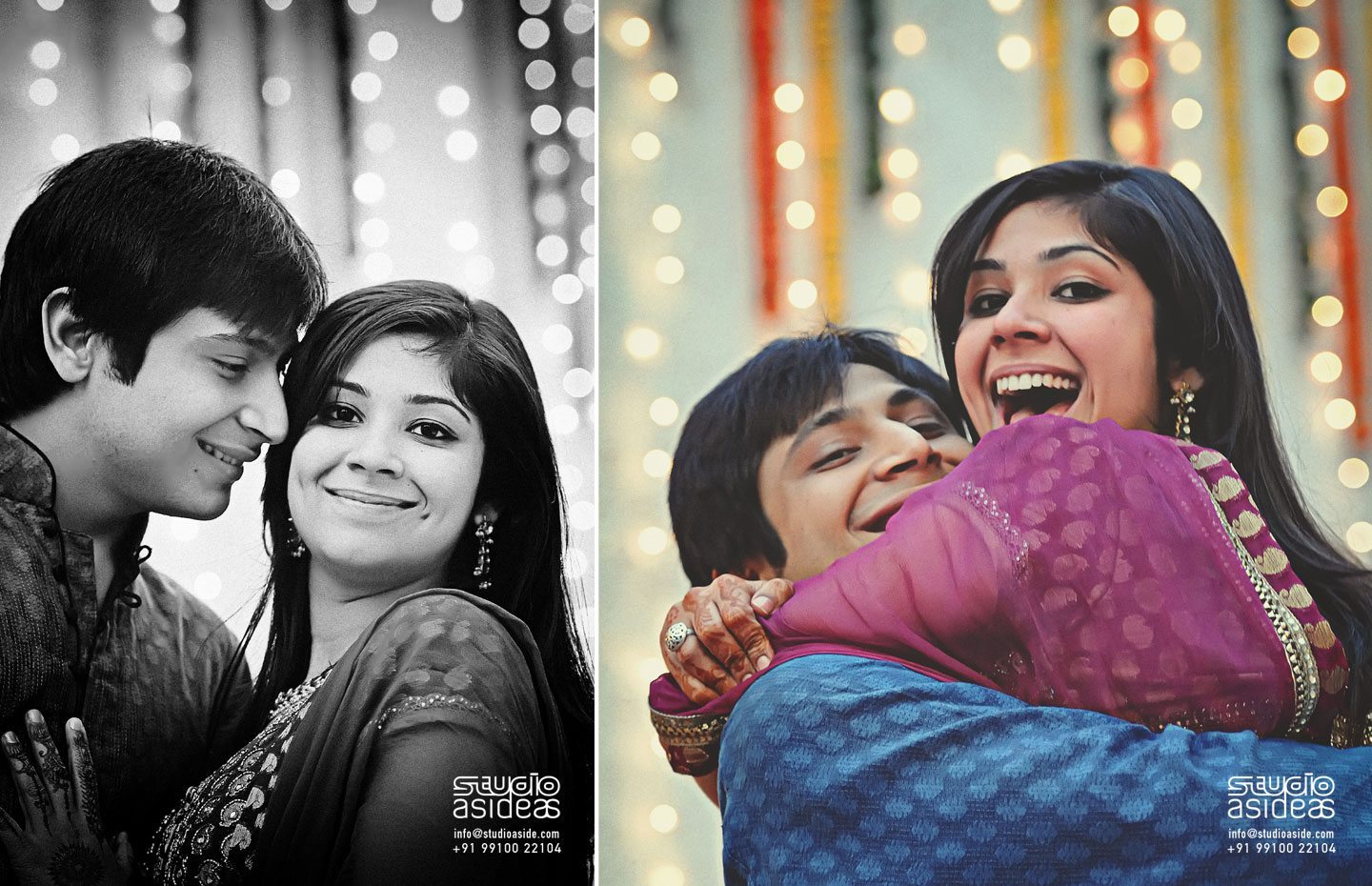 Shikhar at the thread ceremony along with this brother Gaurav.
Shikhar checking on Ritika before the Gurudwara ceremony.
Ritika with her friends waiting for the Gurudwara wedding ceremony to commence.
Shikhar's sister-in-law, Manasvi, applying kajal to protect him from evil spirits.
Shikhar garlanded with a chain of currency notes – a typical and common ceremony at many Indian weddings.
Kirtan being sung by the priests at the Gurudwara.
The love between these two was palpable. Ritika smiling at Shikar when they were seated together before the start of the ceremony.
Ritika and Shikhar praying in front of the shrine and a bunch of dry-fruits tied together in the dupatta around the bride and the groom.
Hands folded in the laps of the bride and groom.
Gorgeous faces in the crowd always make interesting subjects. Especially when they are willing subjects.
Ritika's best friend watching over the ceremony.
Shikhar and Ritika exchanging conversation right after the saat pheras around the shrine in the Gurudwara.
The bride and groom signing the marriage register at the venue.
Ritika having fun with flowers at her bidaaii. When a bride is leaving for the groom's home, she is supposed to throw rice and / or flowers or other material behind and over her head as she leaves.
Shikhar helping Ritika into her shoes just before they leave from the Gurudwara.
Shikhar and Ritika, along with friends, leaving in the car for the groom's home.
Shikhar playing the imp after the wedding ceremony at his home.
Ritika after the wedding ceremony and a selection of some of her lovely antique jewelry.
Some posed images of the couple after the wedding ceremony at the groom's home. They were great sport!
Found some chairs on the terrace of the groom's home.
The couple having some fun on the terrace.
Ritika looks positively striking with that look and Shikhar doles out some loving.
I don't know if it's just me but will you LOOK at the love!
The couple sharing some chai and posing with it too.
More details of the bride's wedding ring.
Family on the terrace.
I still cannot get enough of these people! Buckets full of love and warmth – didn't feel like shooting for strangers and one of my best clients of 2010. Gorgeous brides make all the difference as well. Hope you're doing great in London Shikhar and Ritika!
Updates from Naina.co on Facebook | Twitter | Instagram | Pinterest
( Email us on [email protected] for hiring & commissioning enquiries for a wedding in your family! )