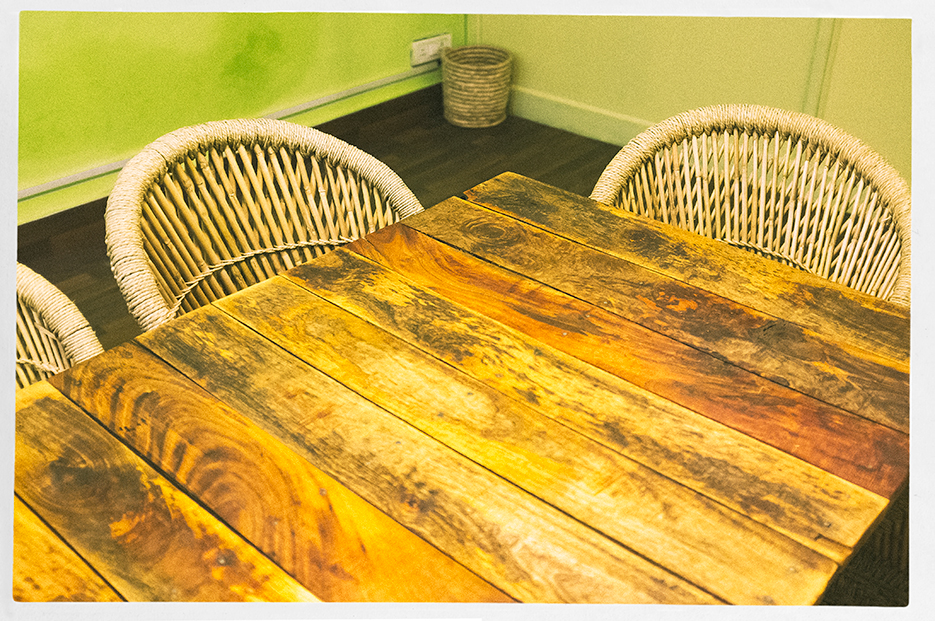 After a decade of being in touch with him, I finally had the opportunity of meeting with Arun Verma. And at his design studio to boot – what a lovely and simple space! Arun's studio is situated in Sector 6, Noida and he has about 20 fab designers working for his clients.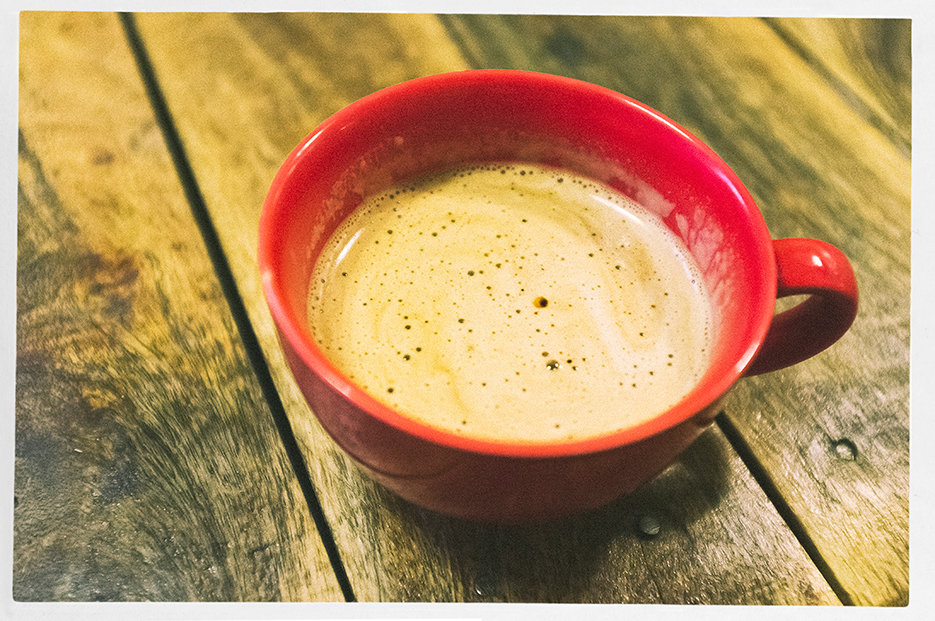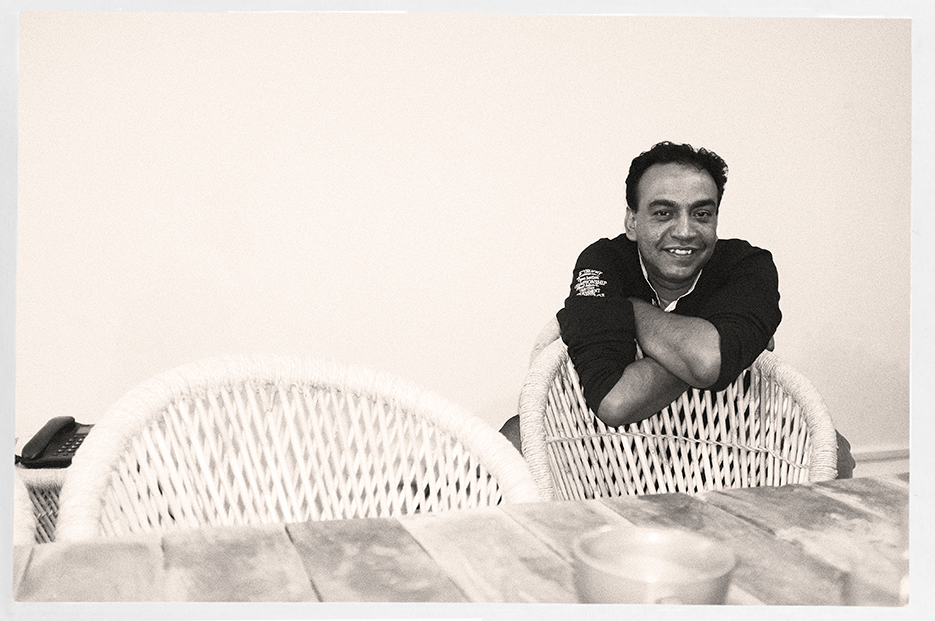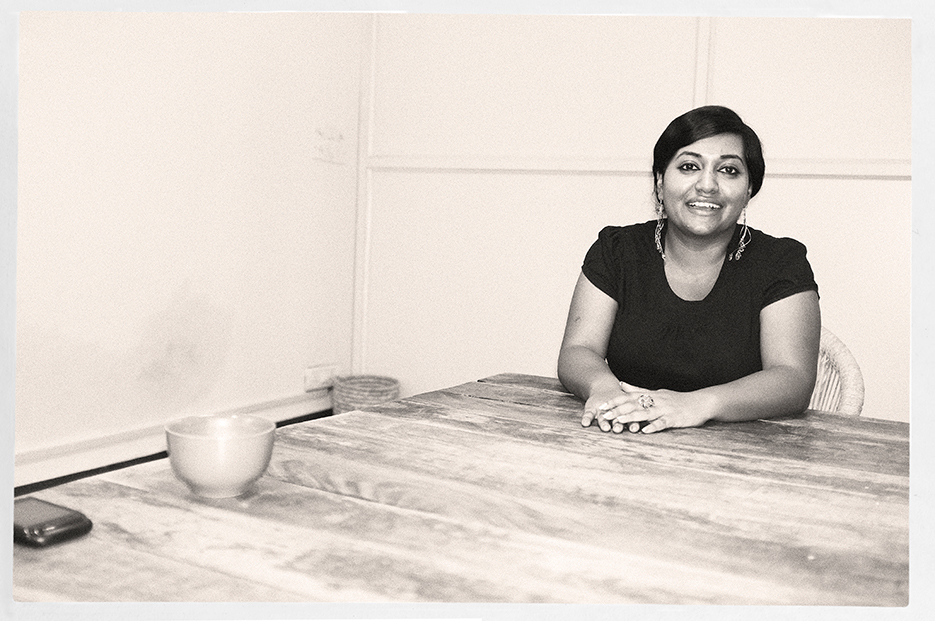 Thank you Arun and Jisha for the excellent coffee, the dosa, the company and the conversation. Definitely looking forward to seeing more of you. [ Jisha is the Creative Group Head at the Arun Verma Design Studio. ]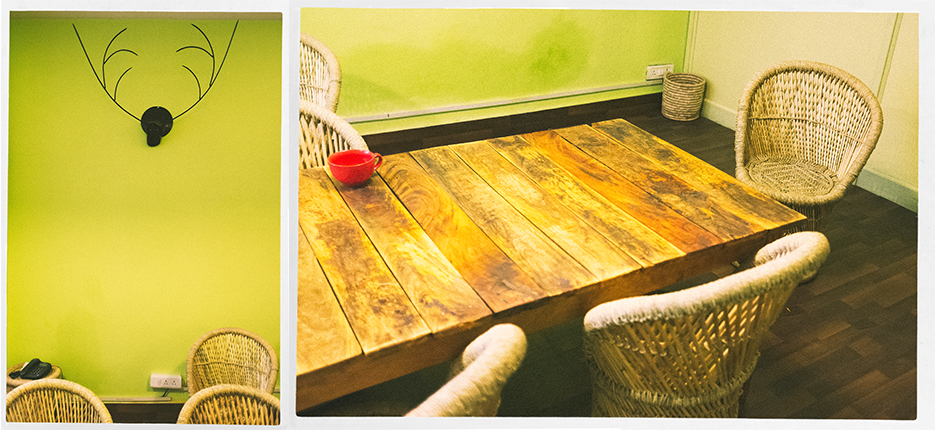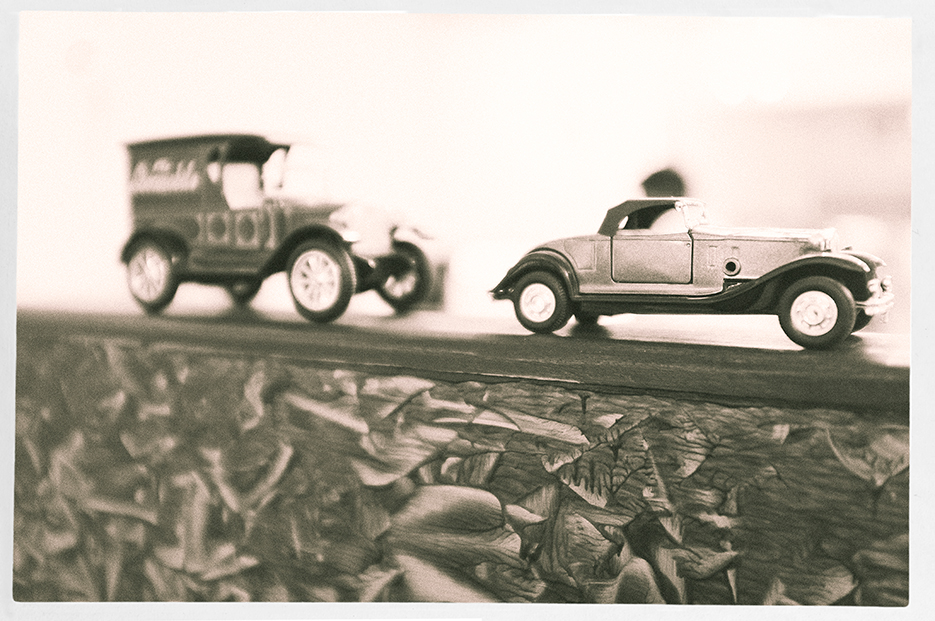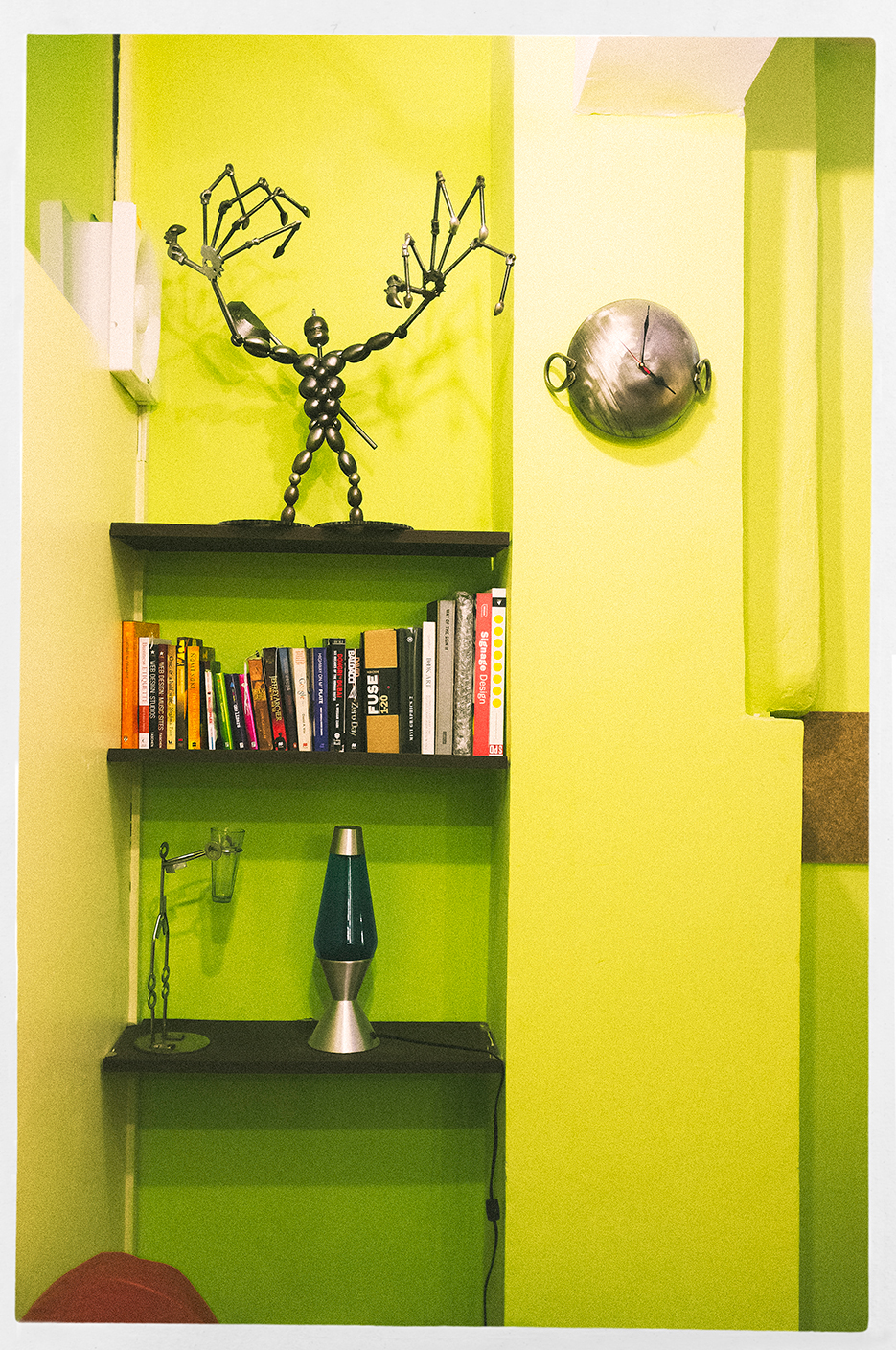 90% of what you see in the office has been created by Arun – the sculptures and the furniture and the light fixtures are all Arun's handiwork. Multi-talent at it's best. Now to wrangle Arun to design some furniture for me *grin*.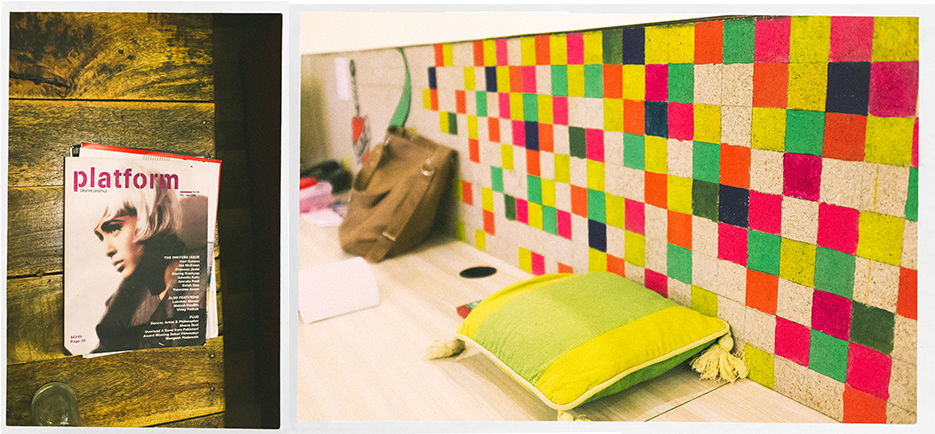 I loved how the designer have all personalized their desk spaces with colorful motifs and creations. The couch area with the television adds to the colorful look. Loved every inch of the space.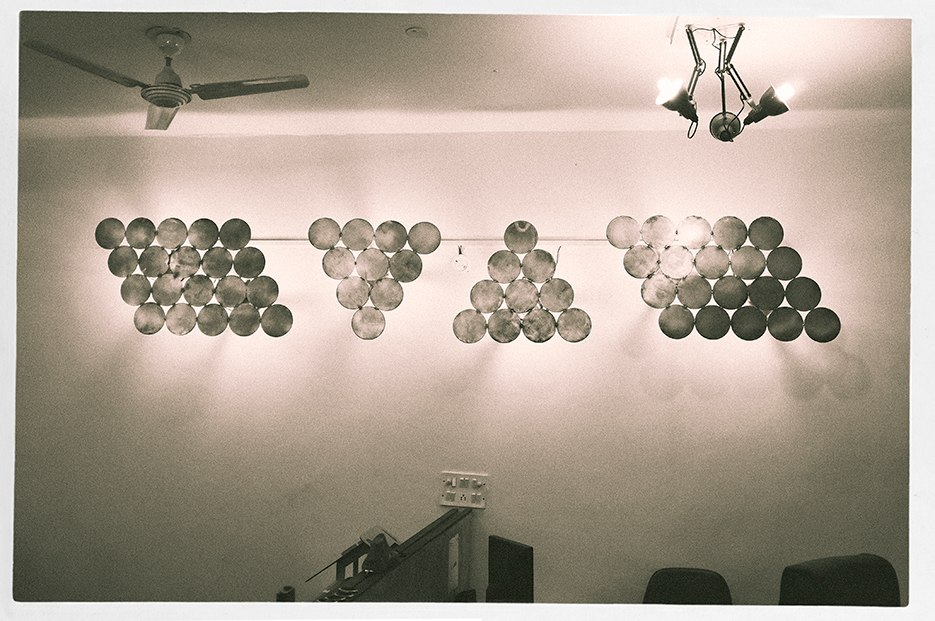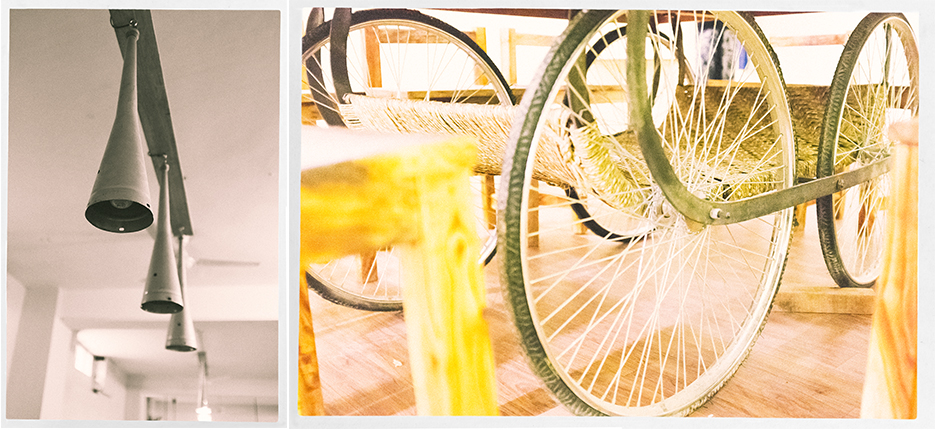 Above left : the lights above the lunch table. Above right : the lunch table on wheels!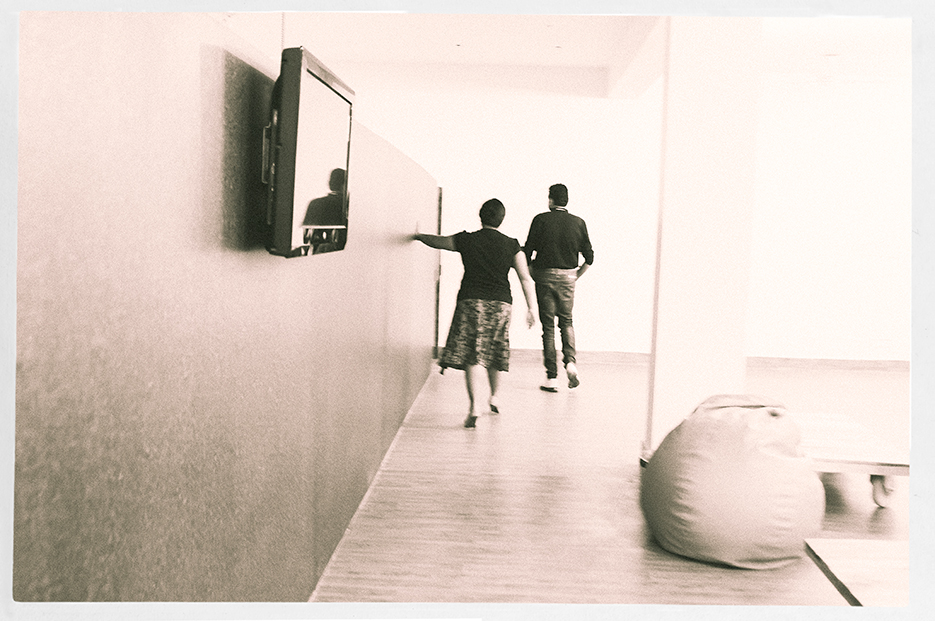 Above : Jisha and Arun showing me around, leading me to the library section.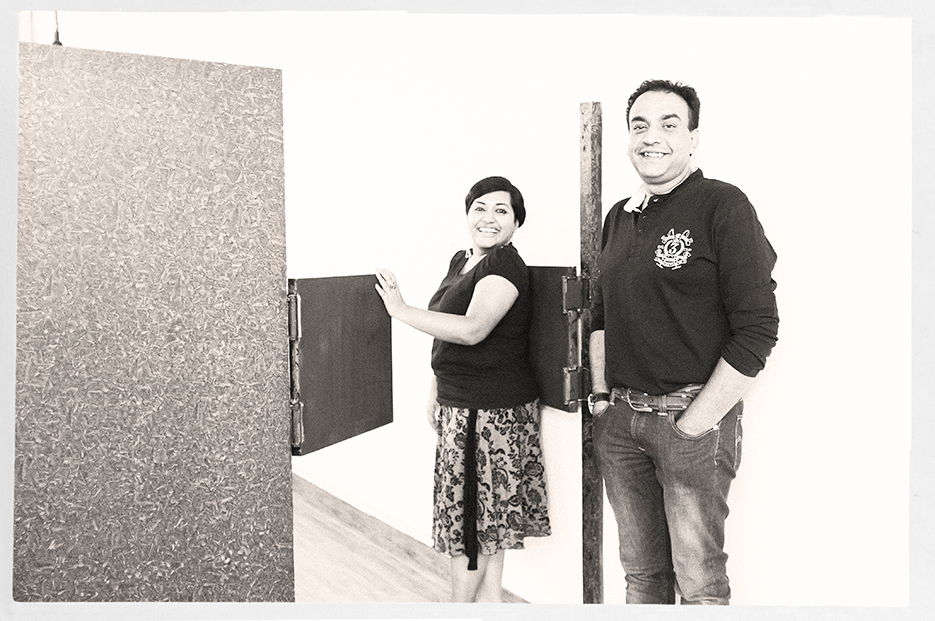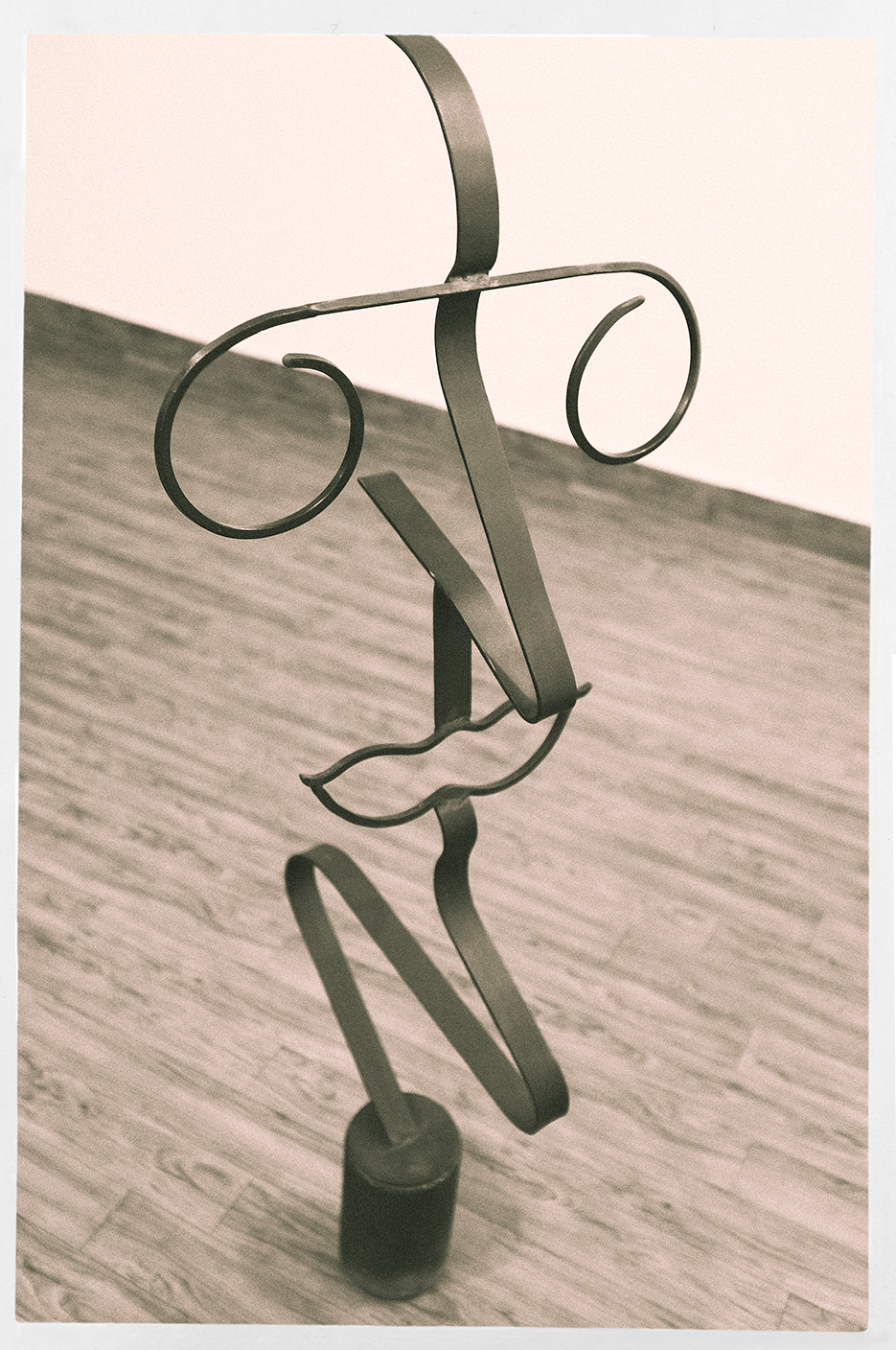 Above : The "Yes Man". Sculpture created by Arun.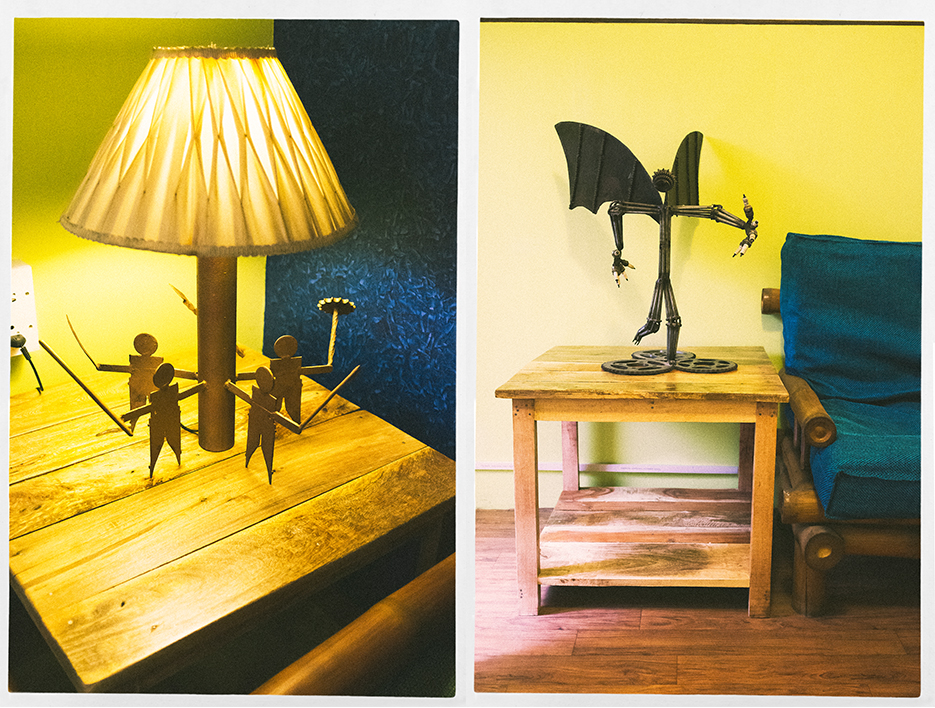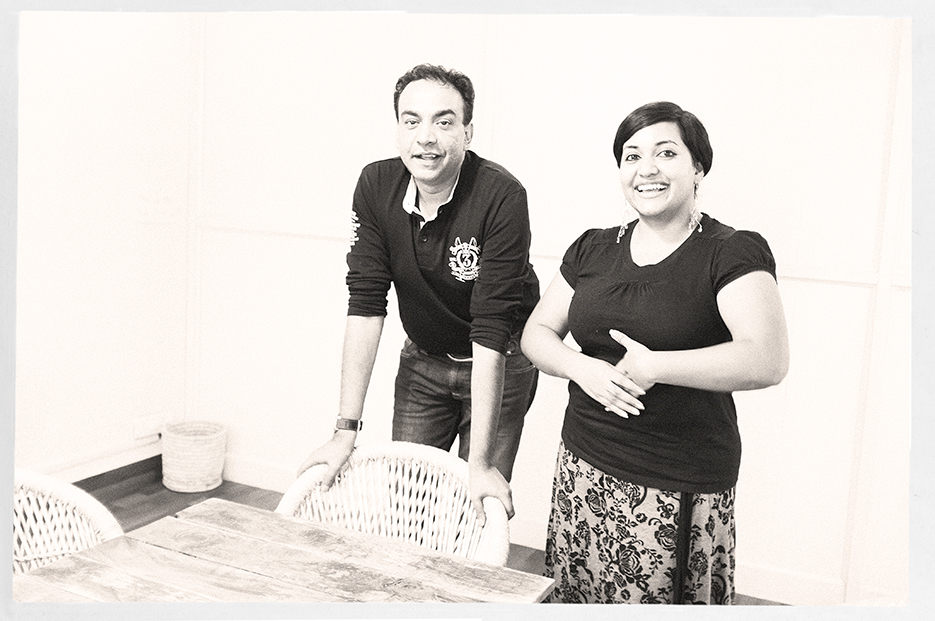 Swapping stories about design engagements and client stories never gets old. The first time Arun and I got in touch was when he was looking for some icons to be designed and I was into the whole 3D look during my early graphic design days [ When I am not photographing, I am designing brands. See asiderbands.com ]. Since then, both Arun and I have come a LONG way. Arun has been doing some great work and you can find out more about him and the Arun Verma Design Studio on their website and their Facebook page. You can also follow Arun on Twitter @arunverma