Photographs from other functions : Nikah | Gurudwaara Wedding | Haldi, Mehendi, Engagement | Decor & Setup | Bride Getting Ready | Wedding Trousseau & Jewellery
Updates from Naina.co on Facebook | Twitter | Instagram | Pinterest
( Email us on [email protected] for hiring & commissioning enquiries for a wedding in your family! )
Photo story of the evening of the engagement followed by the mehendi ceremony for Jeevan & Saify.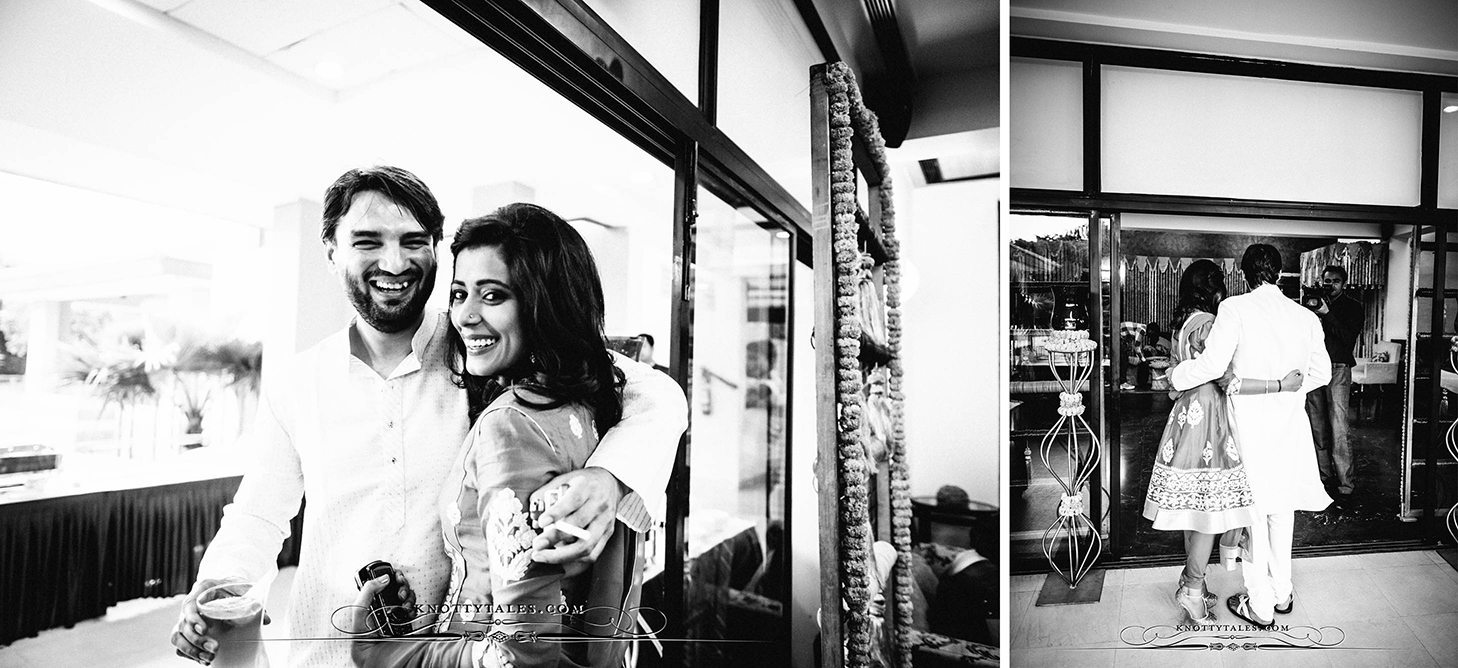 Above, the couple meet before the start of the ceremonies. Below, the groom relaxes with Jeevan's father and uncle in the lawns and Jeevan joins them.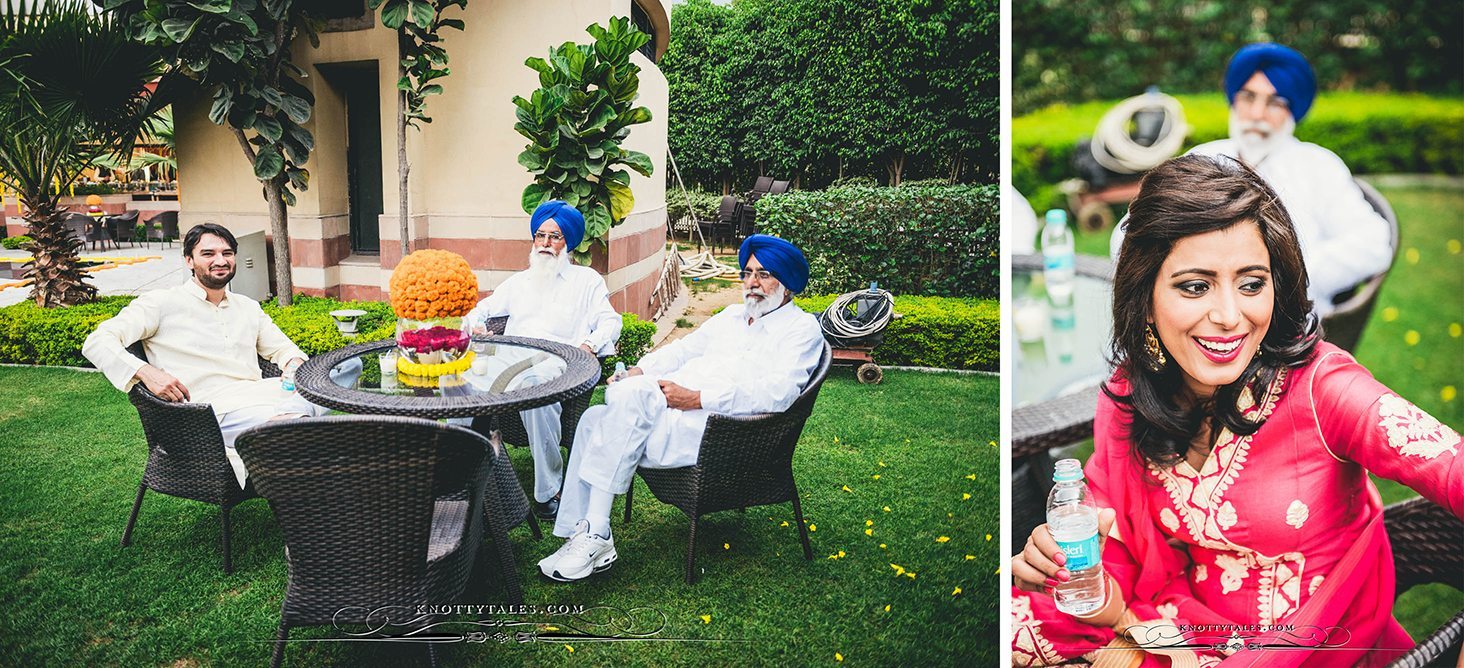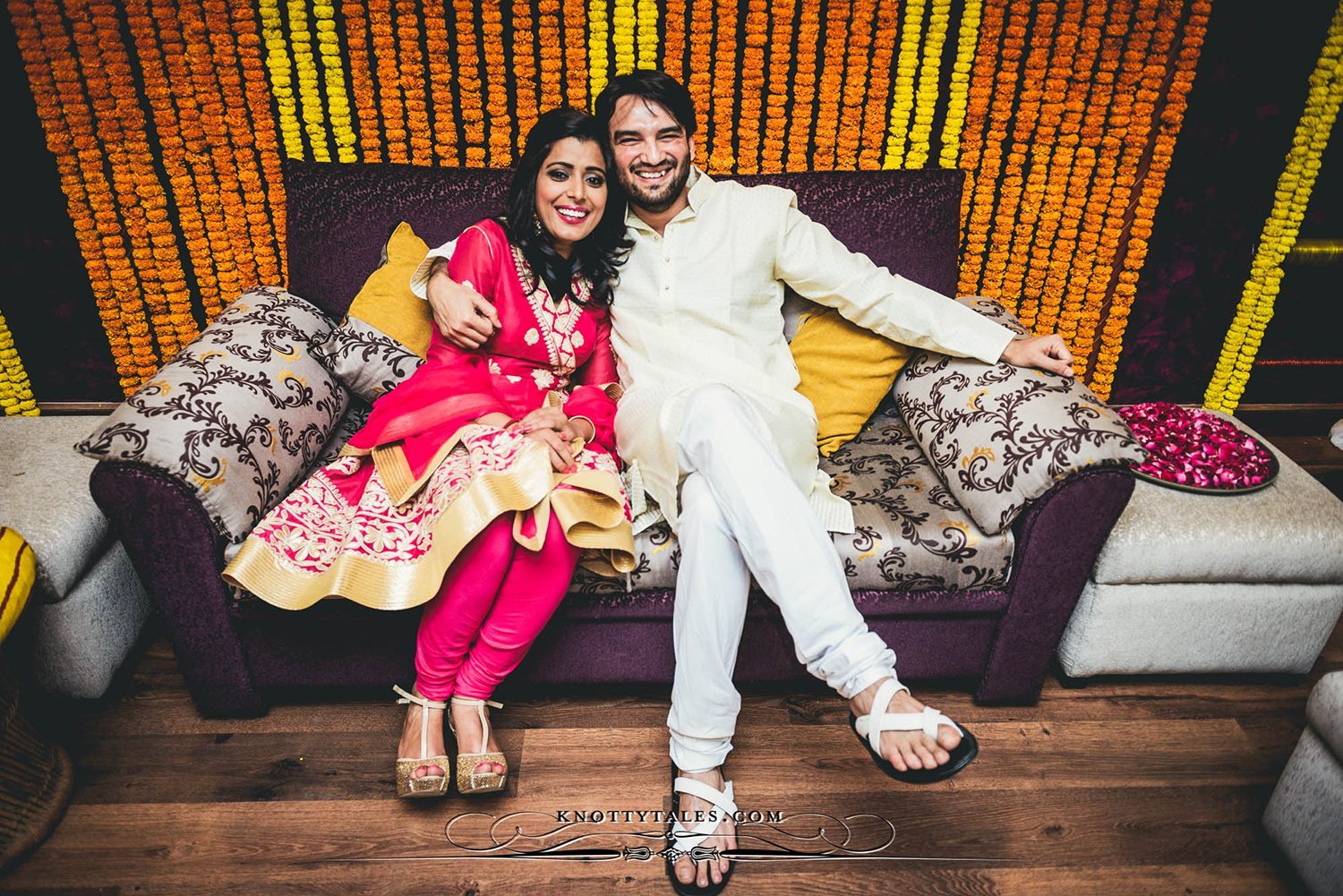 The couple is seated together before the start of the Haldi ceremony.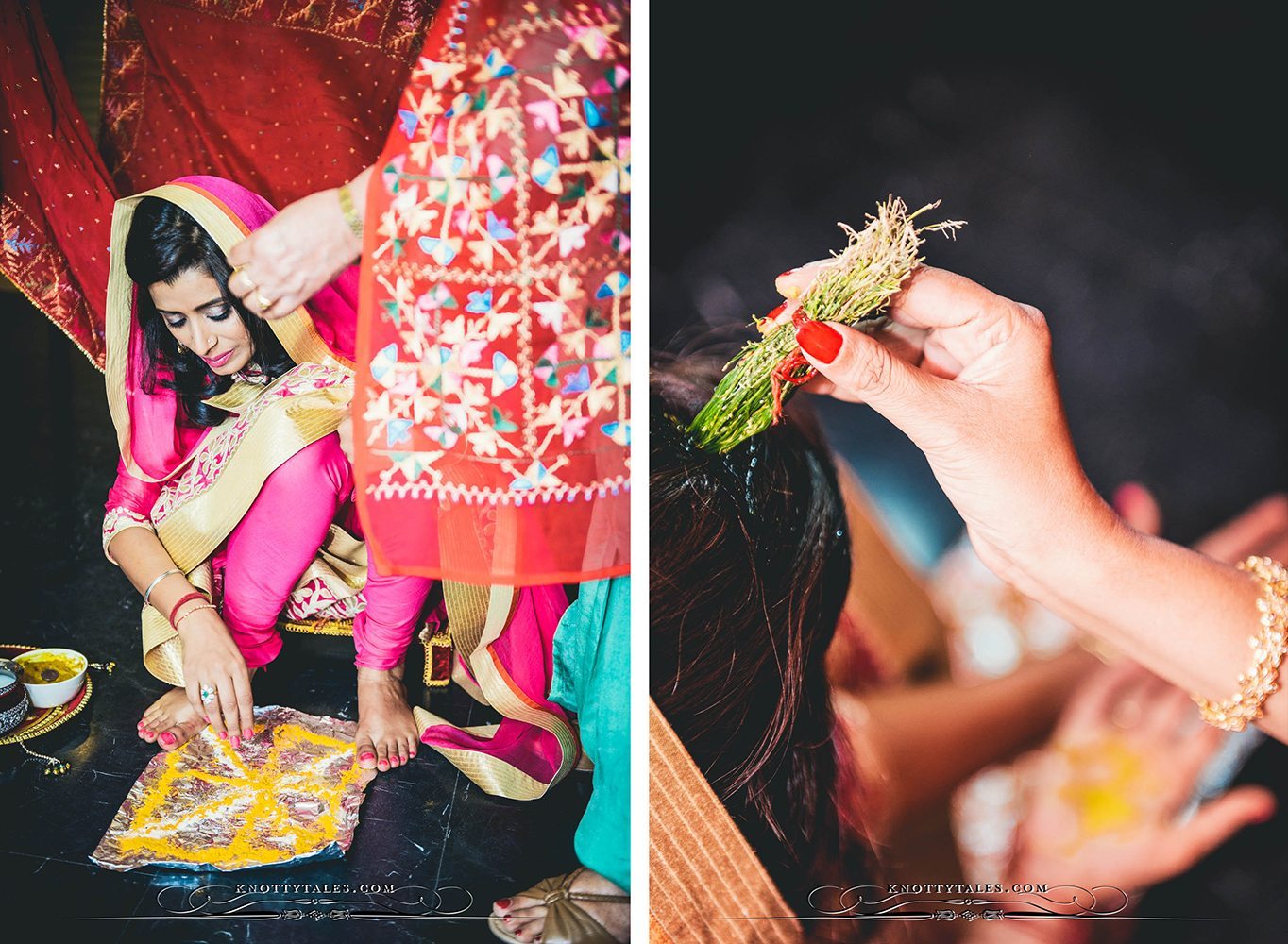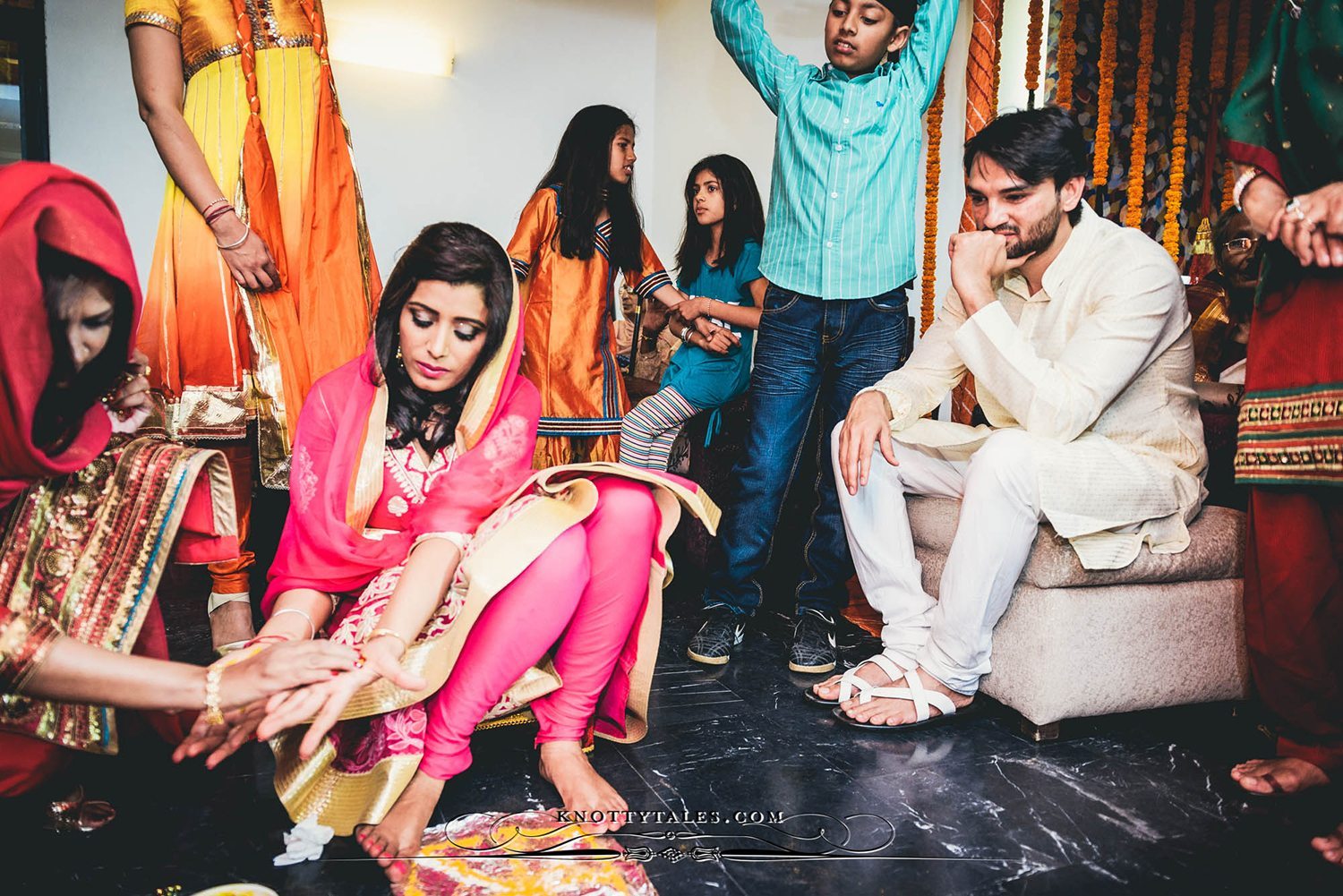 Above, Saify looks on as family and friends engage in applying oil and haldi / turmeric to Jeevan as a good-luck gesture.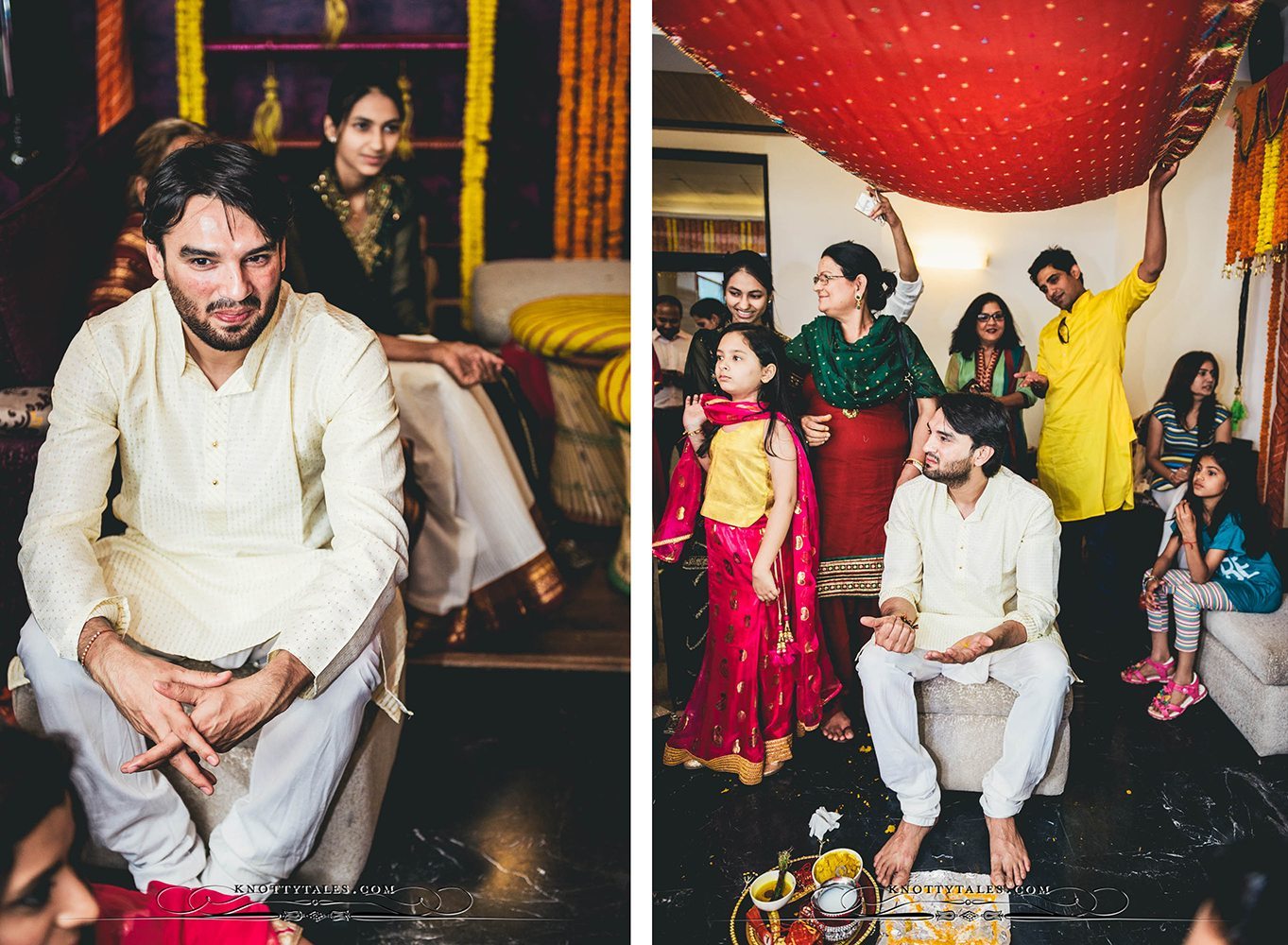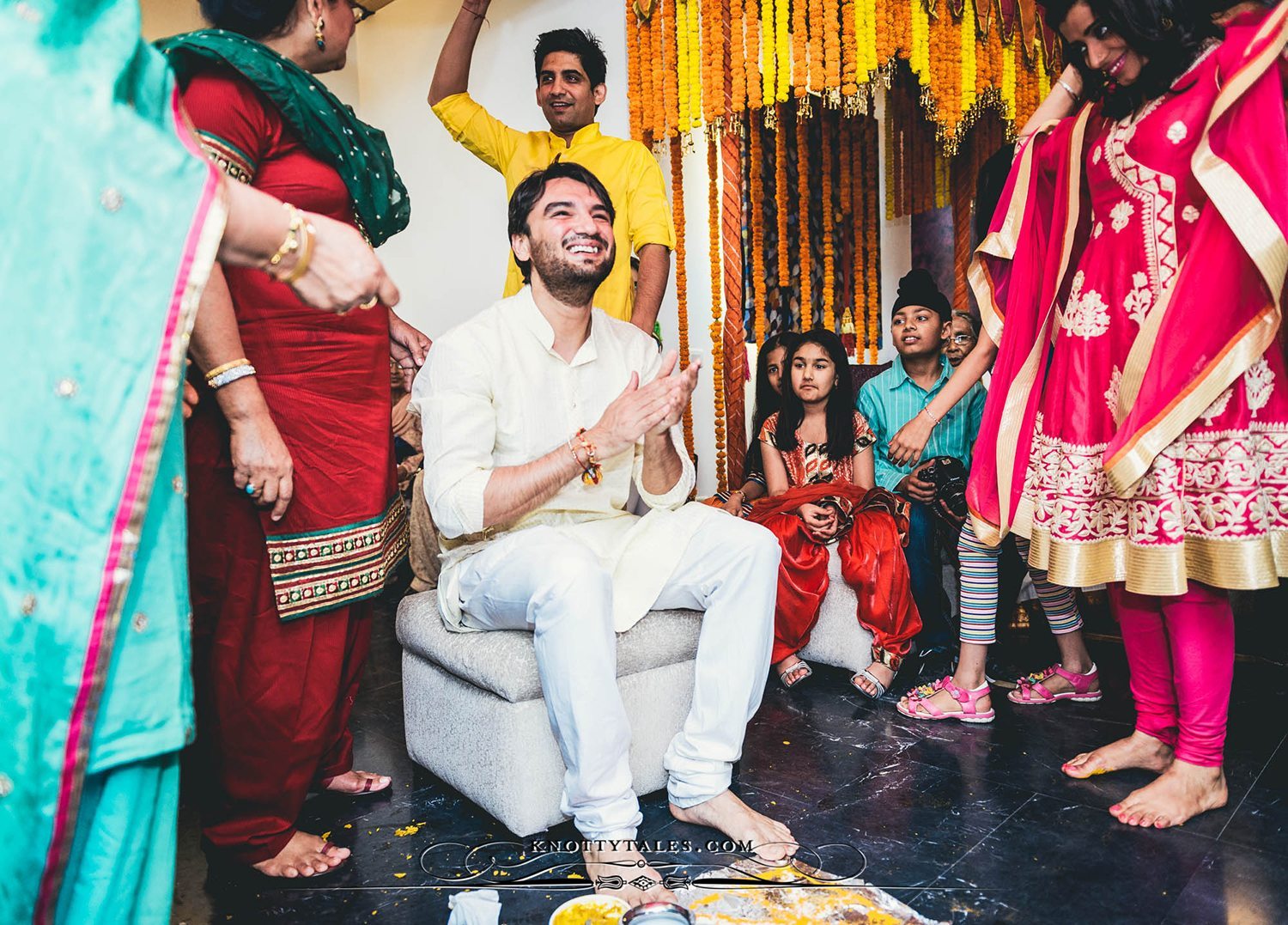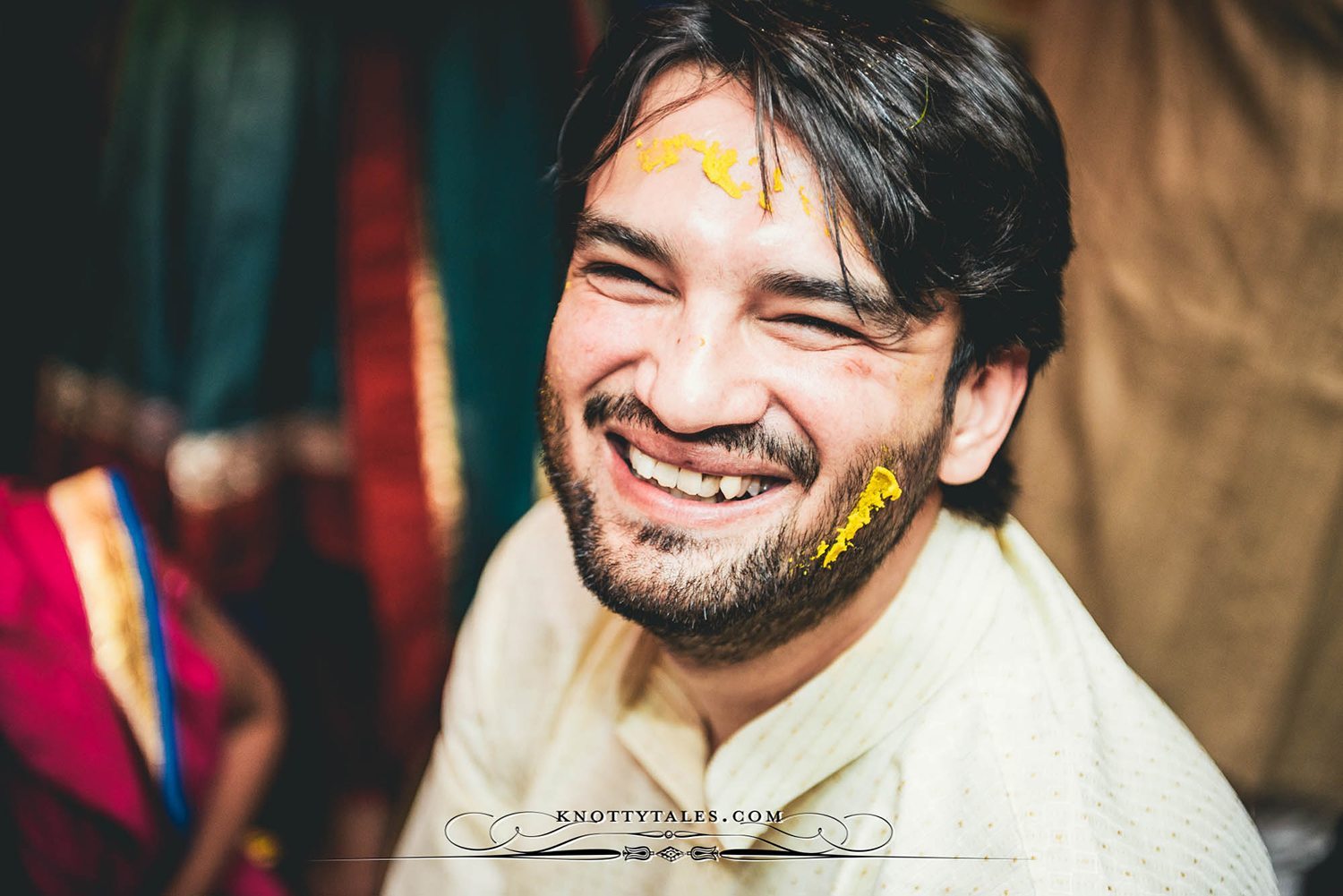 Above, Saify, after his turn at the haldi ceremony. And below once the couple is seated and offered gifts before the engagement ceremony.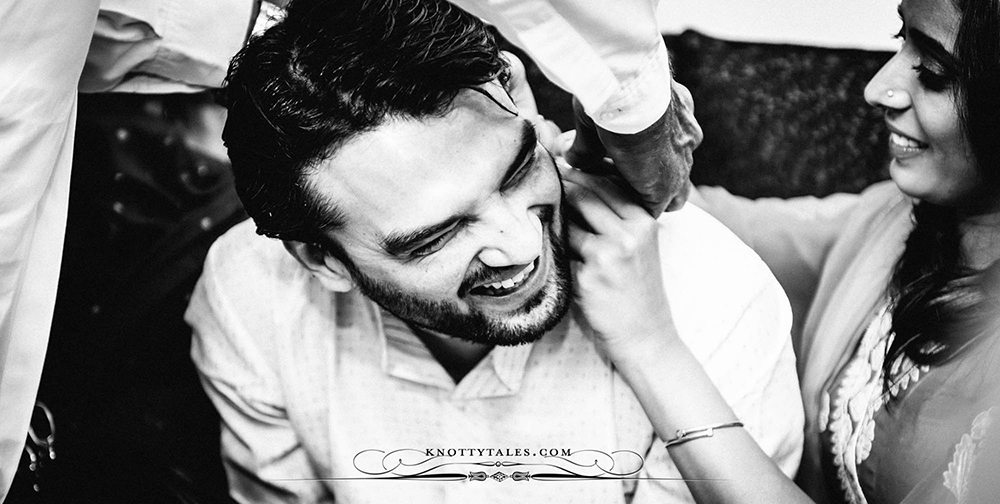 And it's time to exchange rings!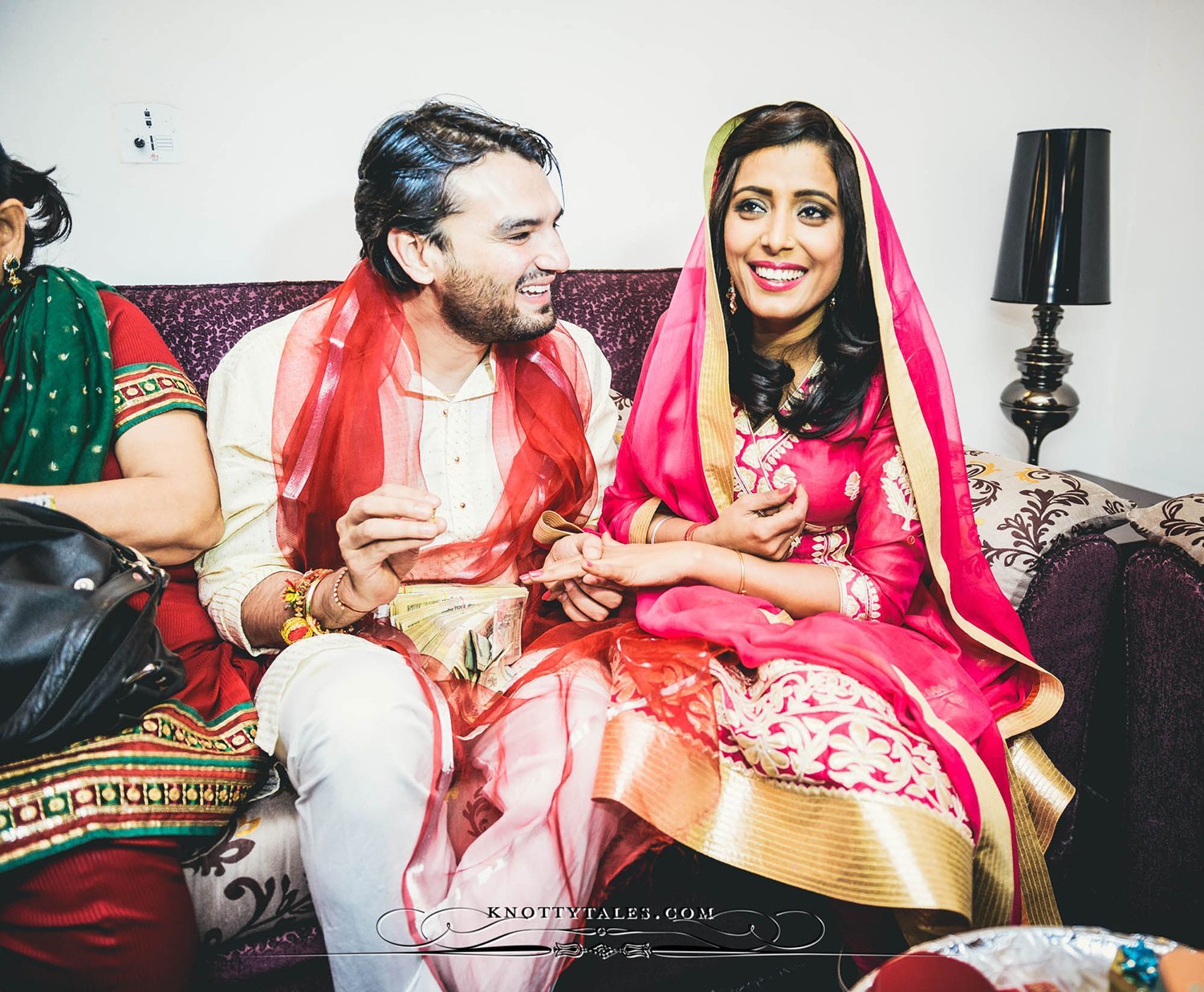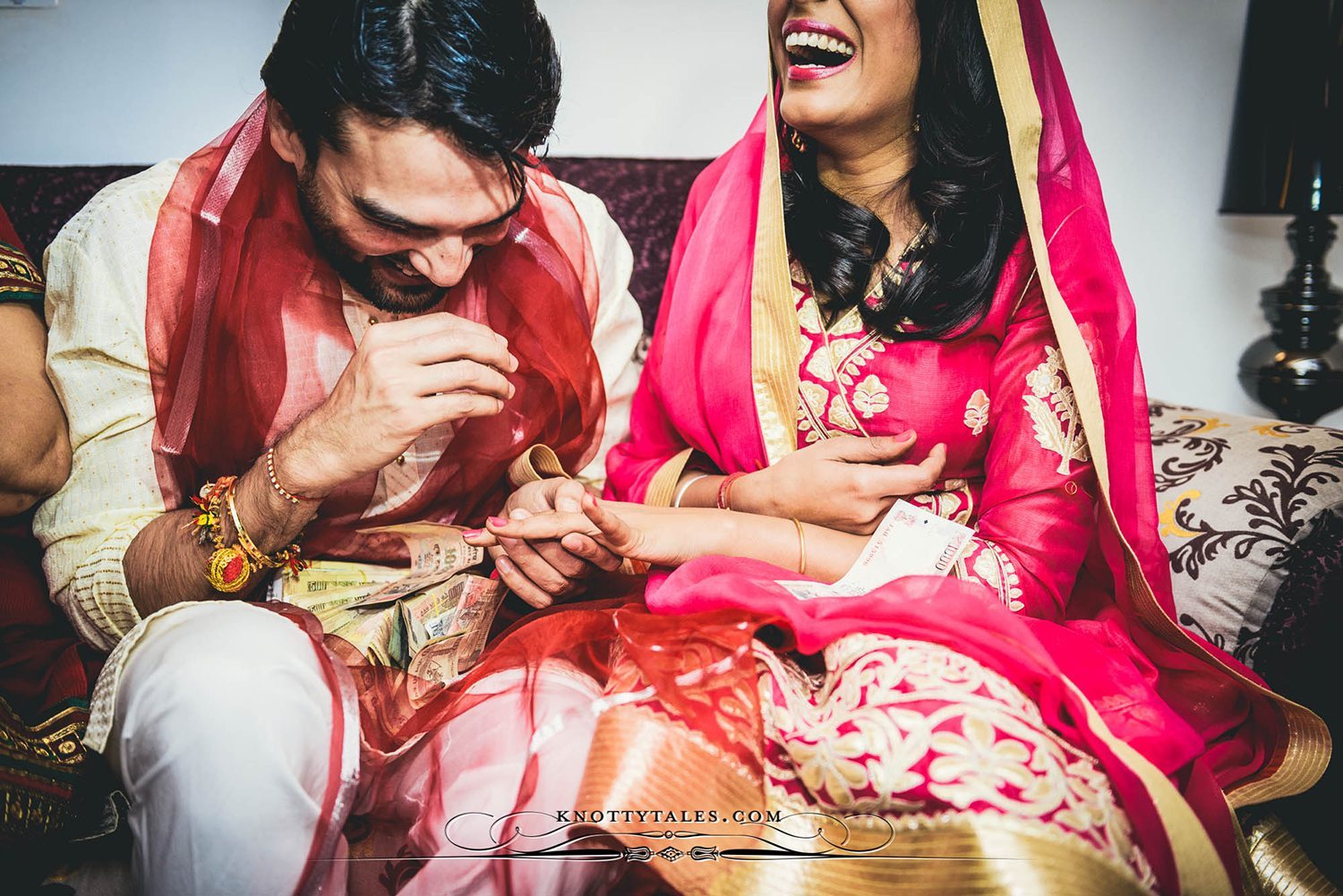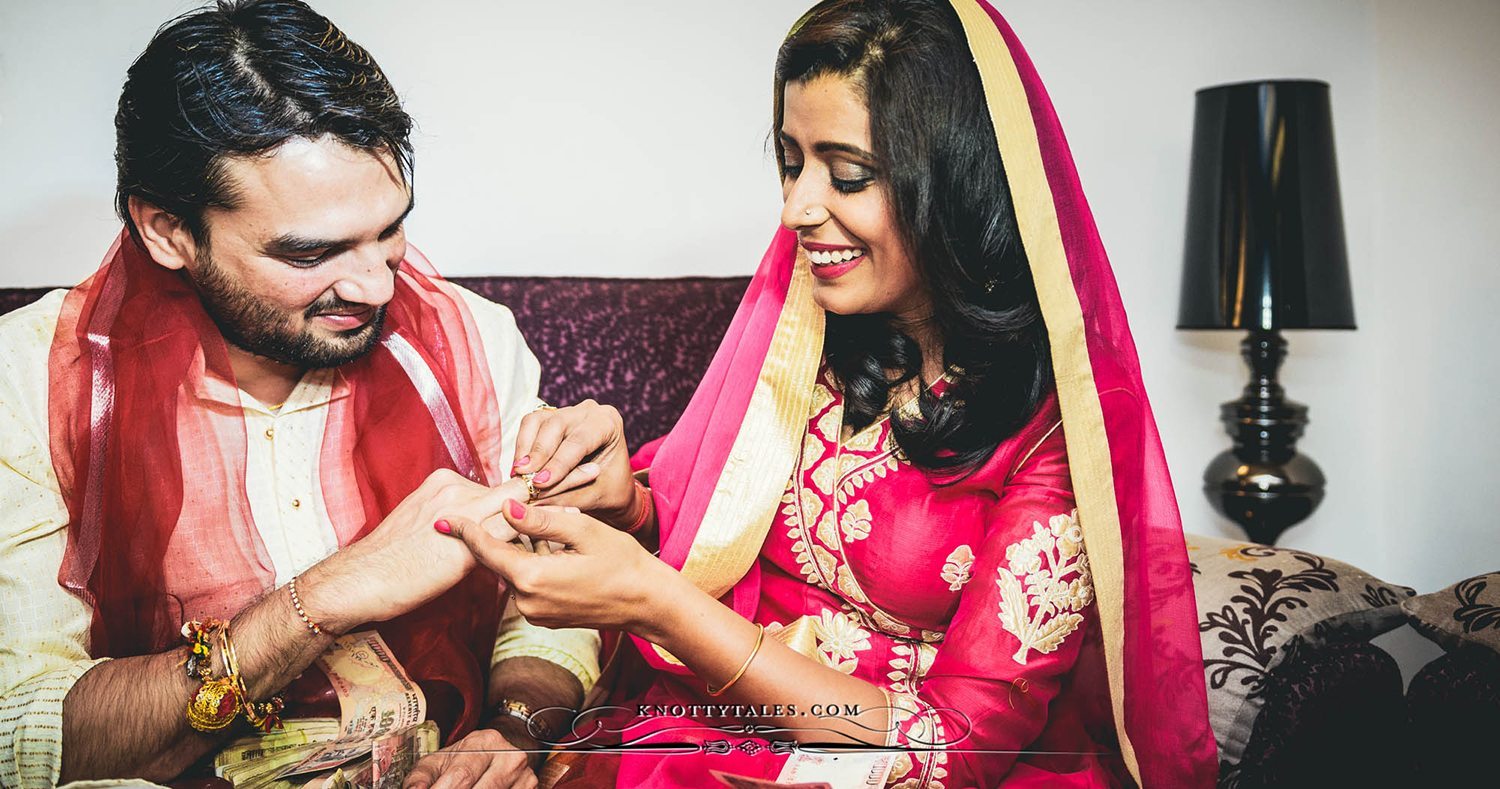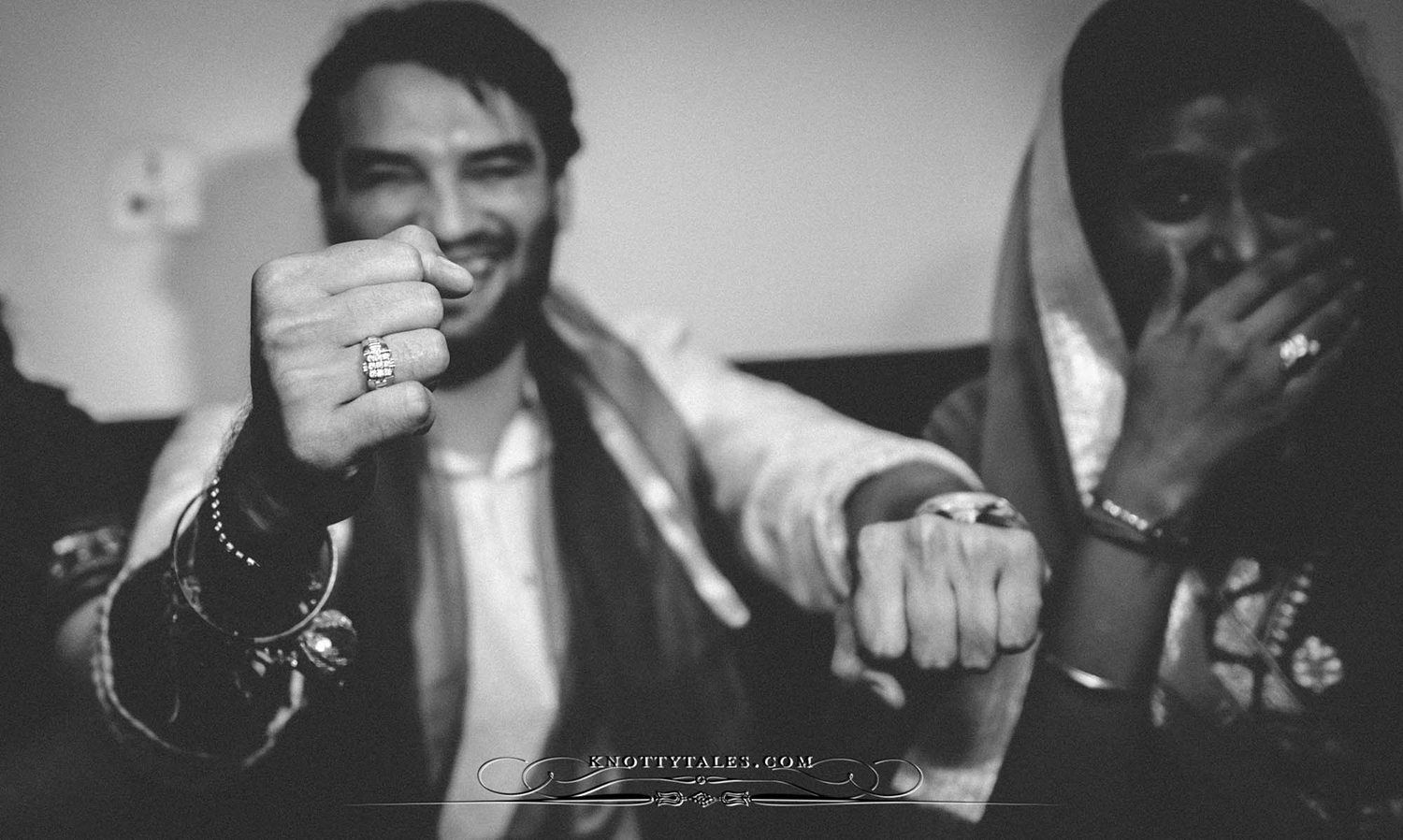 Now that's a happy couple! Grateful that they enjoyed their wedding as much as the guests. I had a good time capturing the stories told by each smile and twinle-in-the-eye. And the contemplative looks and faraway-gazes [ below ].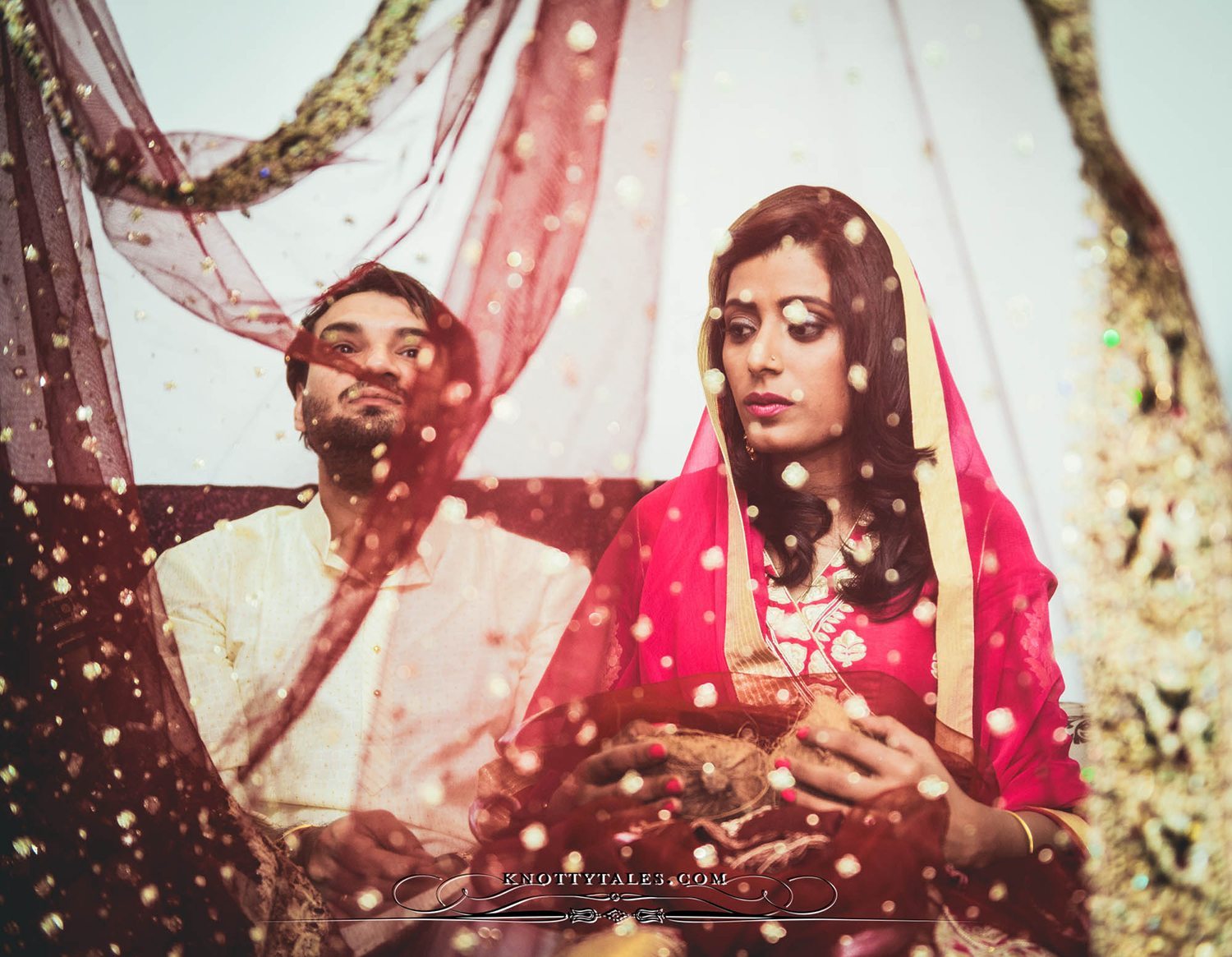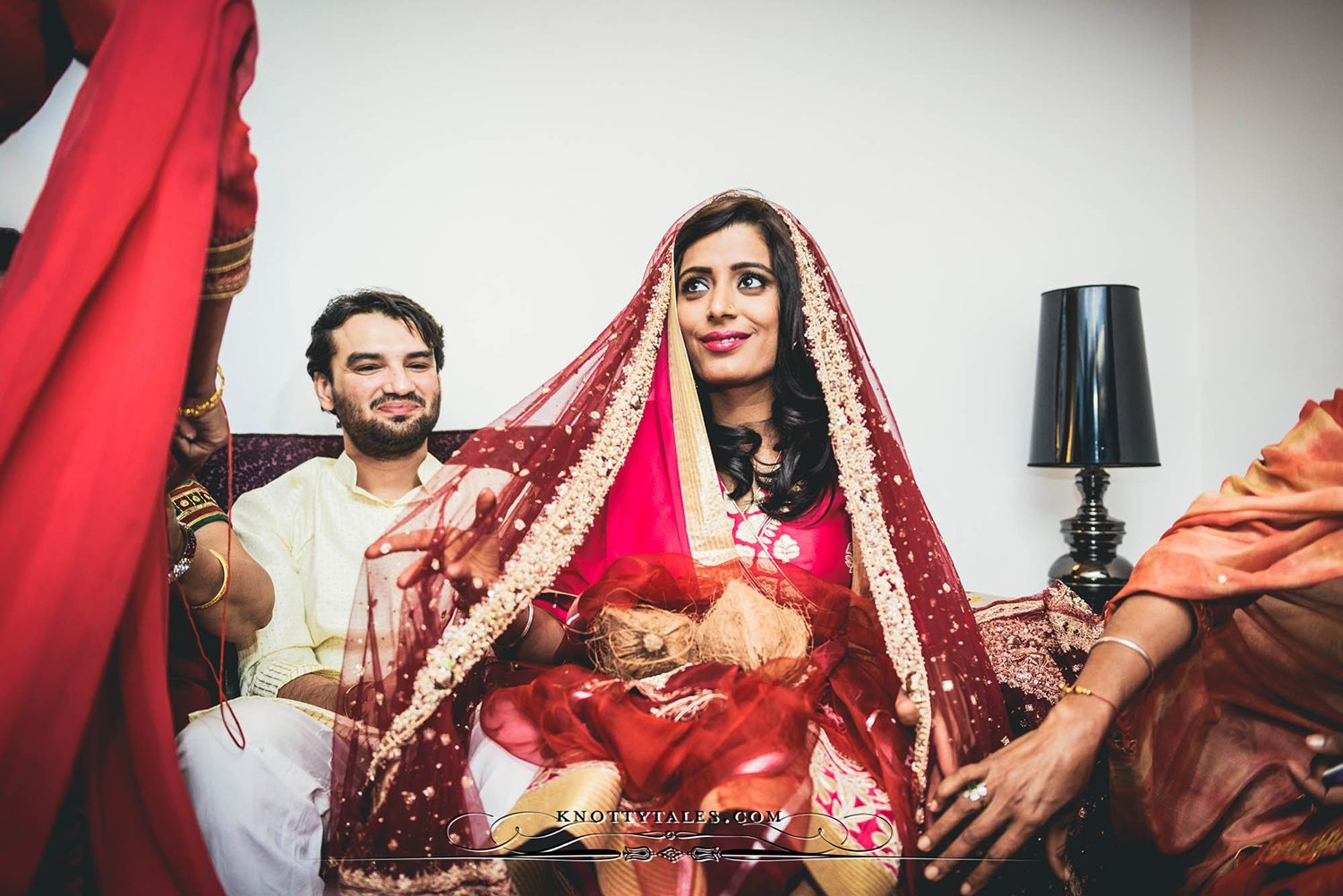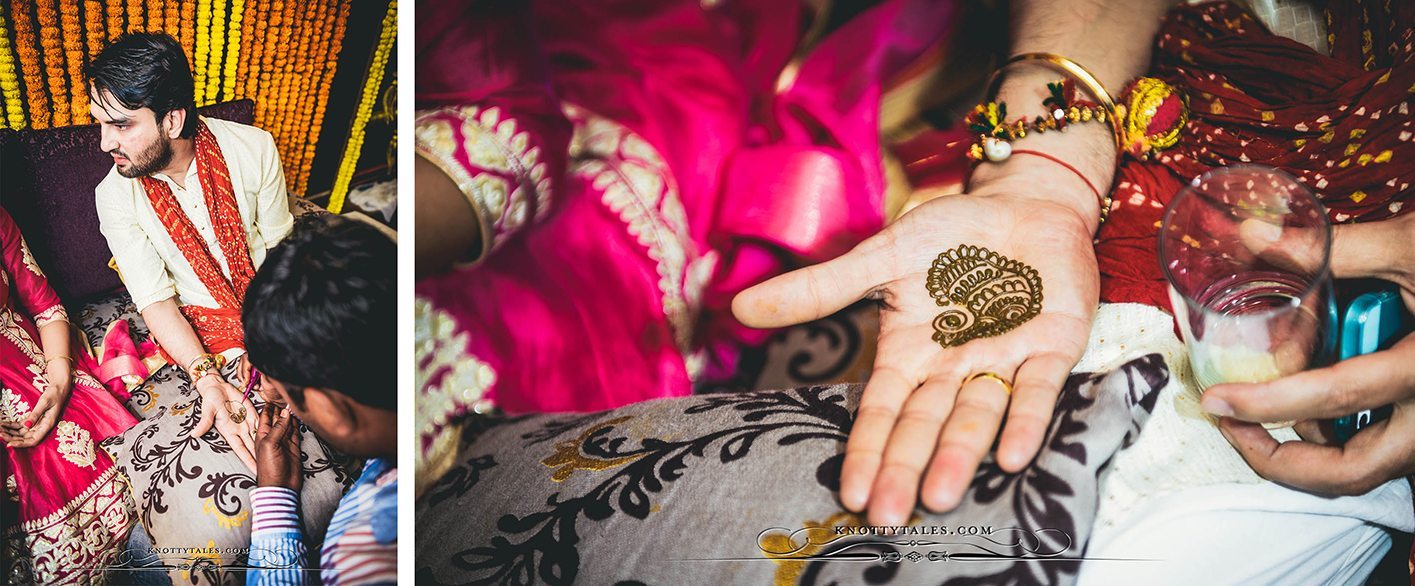 Above, the groom has a little mehendi applied to his palm while he nurses a drink – before it's time for the bride's arms and legs to be covered in beautiful, intricate designs.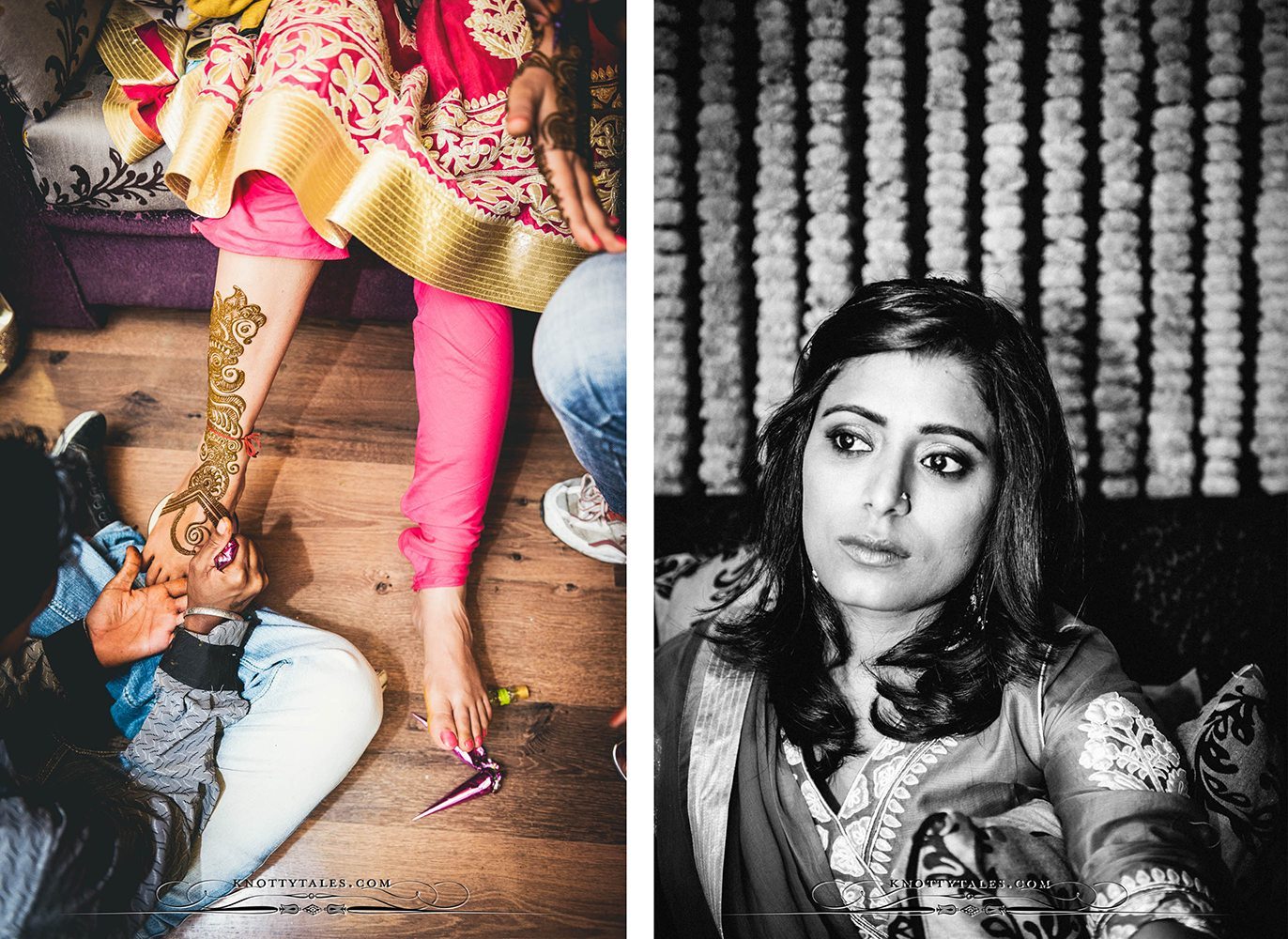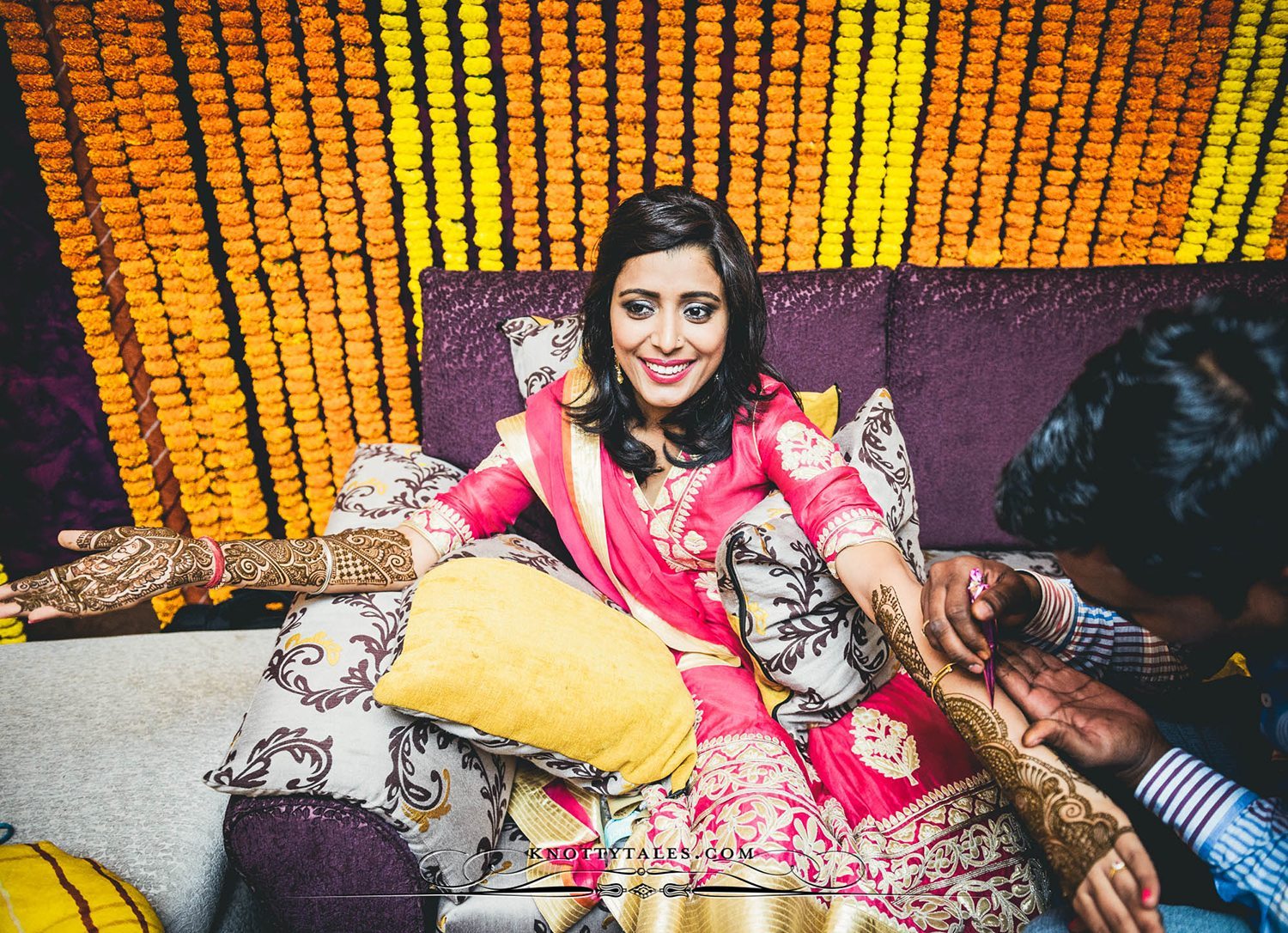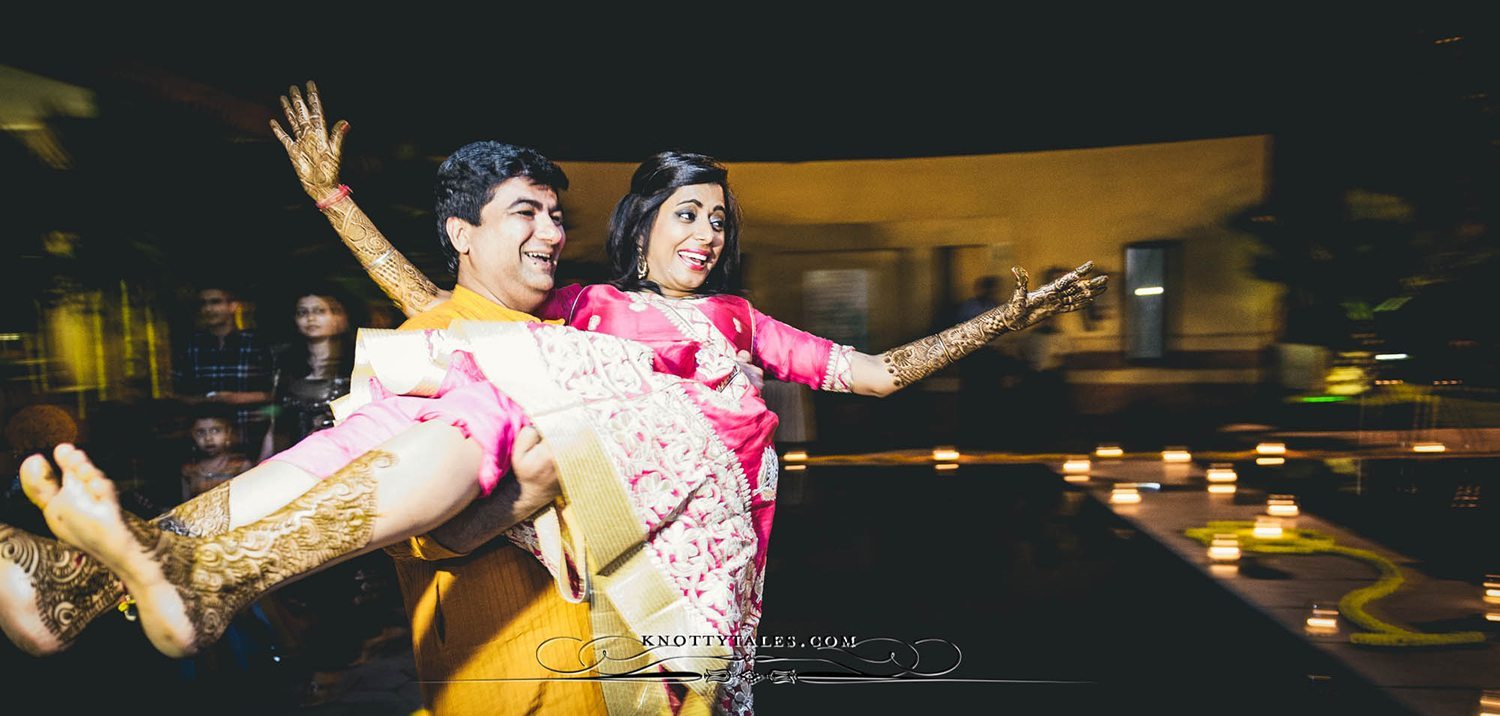 Above, Jeevan's oldest [ pardon me Bobby bhai! ] brother-in-law, picks her up and carries her to the lawns where the rest of the family and friends have gathered. Only after Jeevan's mehendi has dried a bit will she be allowed to walk – so as to prevent the detailed artwork from getting spoiled.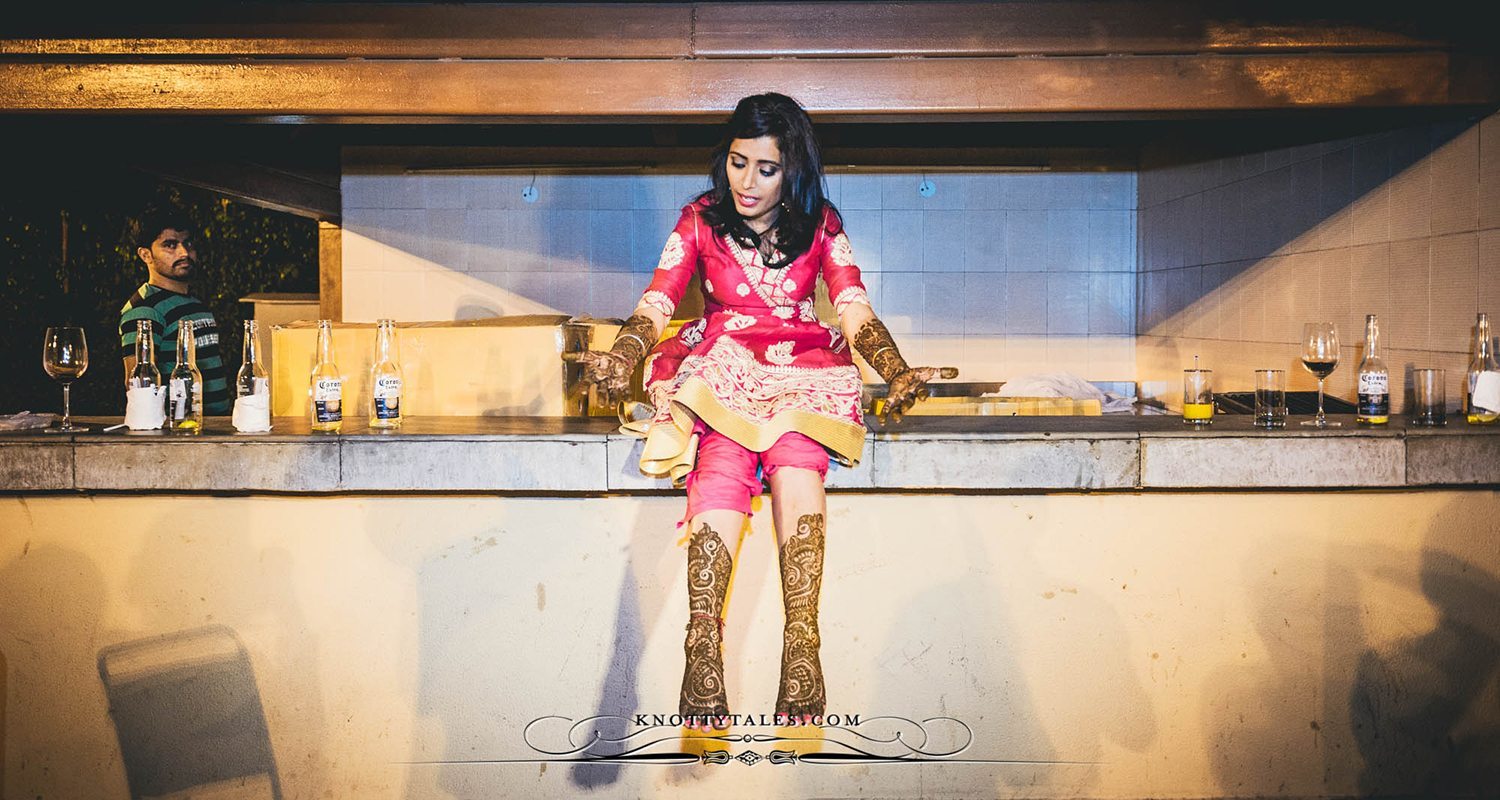 And what a perch! The bar is always the best.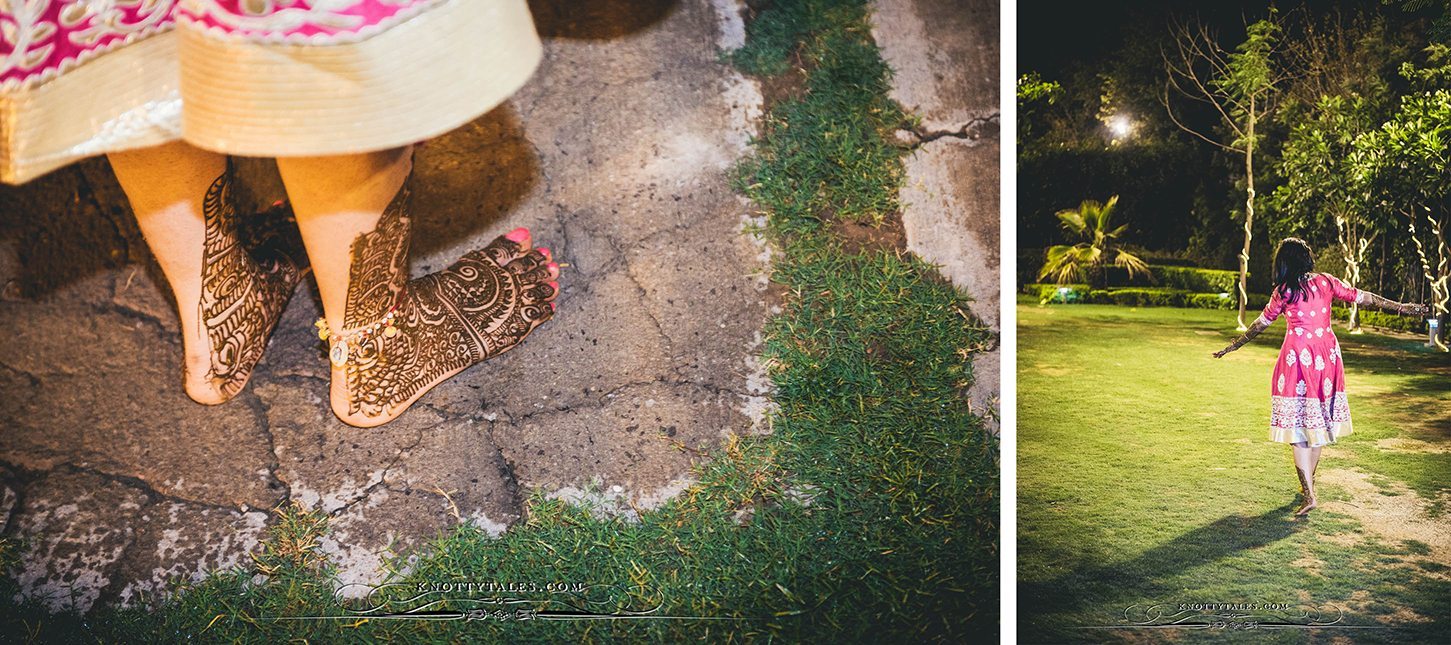 Finally Jeevan can prance around – thankful for the green grass. She's mobbed by the photographers, spends time with her newly-minted fiance and hangs out with friends.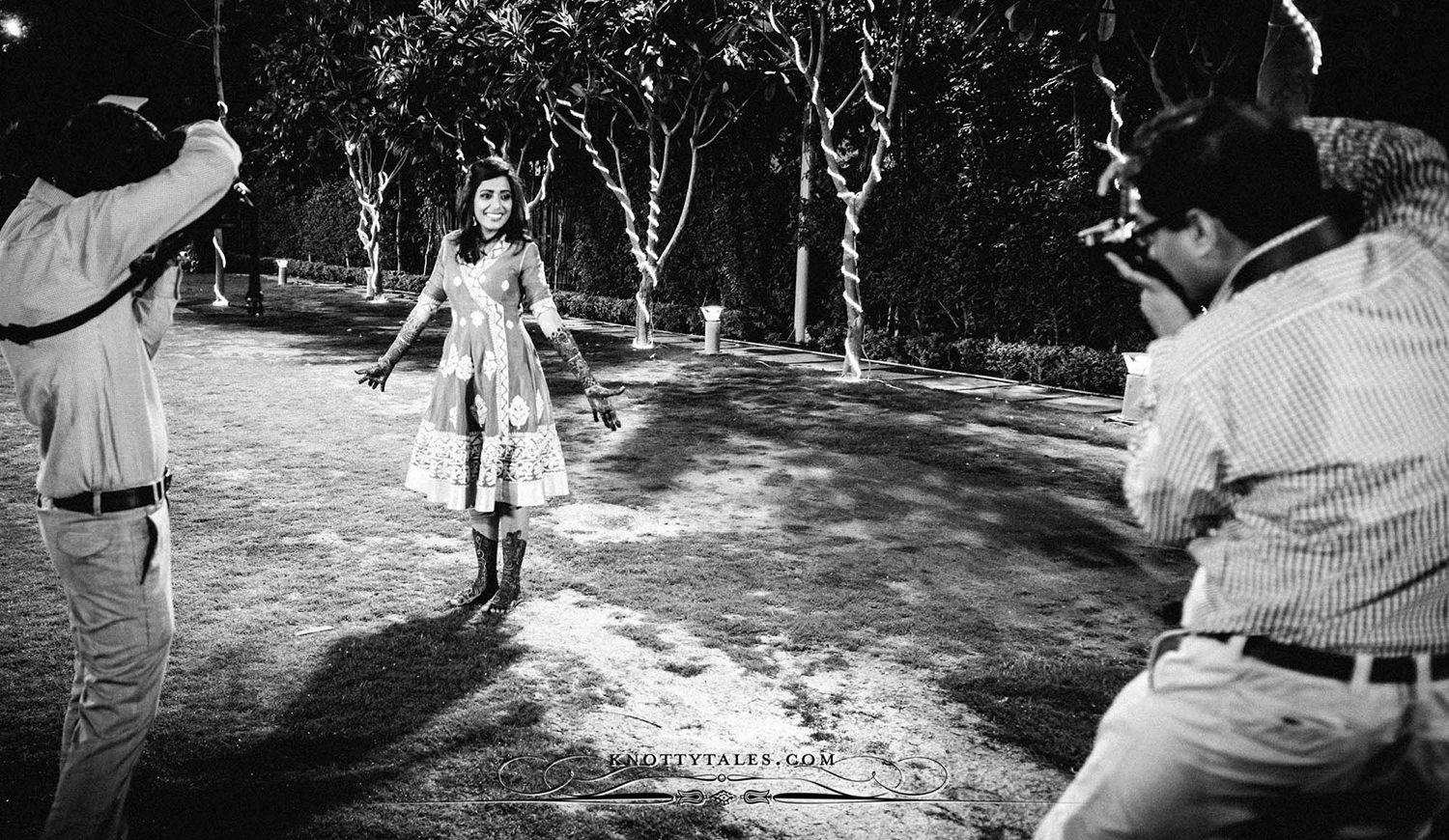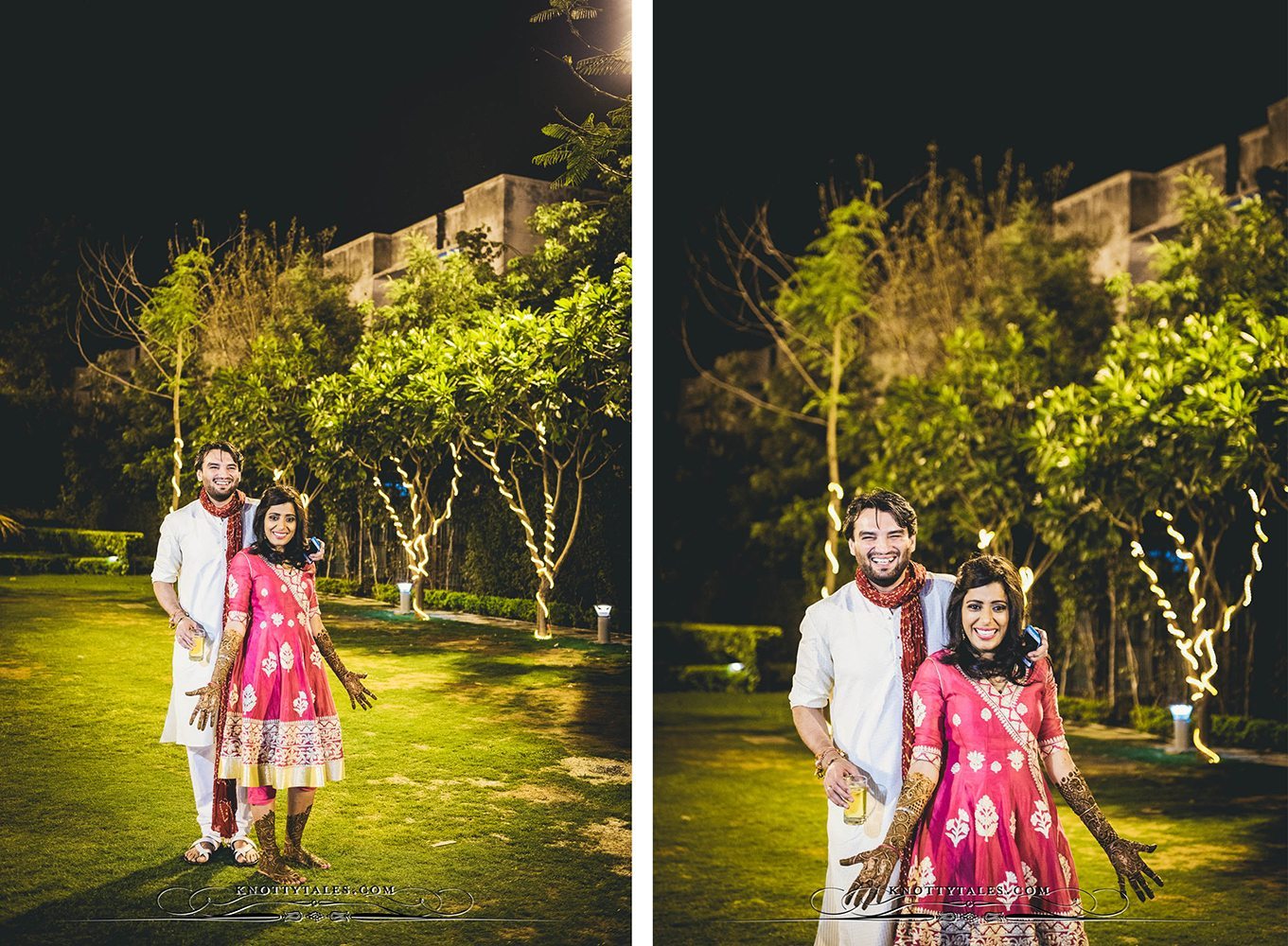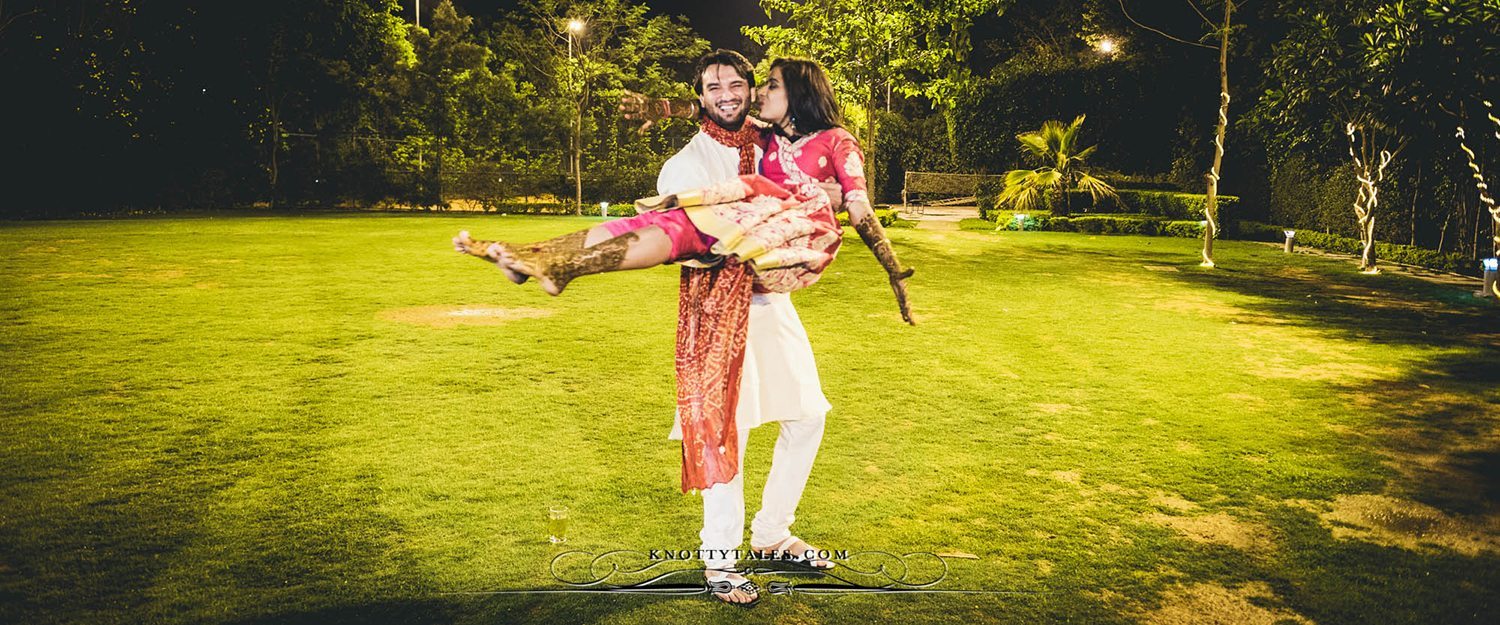 A lovely conclusion to a very beautiful day.
Photographs from other functions : Nikah | Gurudwaara Wedding | Haldi, Mehendi, Engagement | Decor & Setup | Bride Getting Ready | Wedding Trousseau & Jewellery
Updates from Naina.co on Facebook | Twitter | Instagram | Pinterest
( Email us on [email protected] for hiring & commissioning enquiries for a wedding in your family! )