Photographs from other functions : Nikah | Gurudwaara Wedding | Haldi, Mehendi, Engagement | Decor & Setup | Bride Getting Ready | Wedding Trousseau & Jewellery
Updates from Naina.co on Facebook | Twitter | Instagram | Pinterest
( Email us on [email protected] for hiring & commissioning enquiries for a wedding in your family! )
The venue for Jeevan & Saify's wedding celebrations was The Woods, Gurgaon. I was unaware of its existence and considering how beautiful the space is, it was a lovely discovery.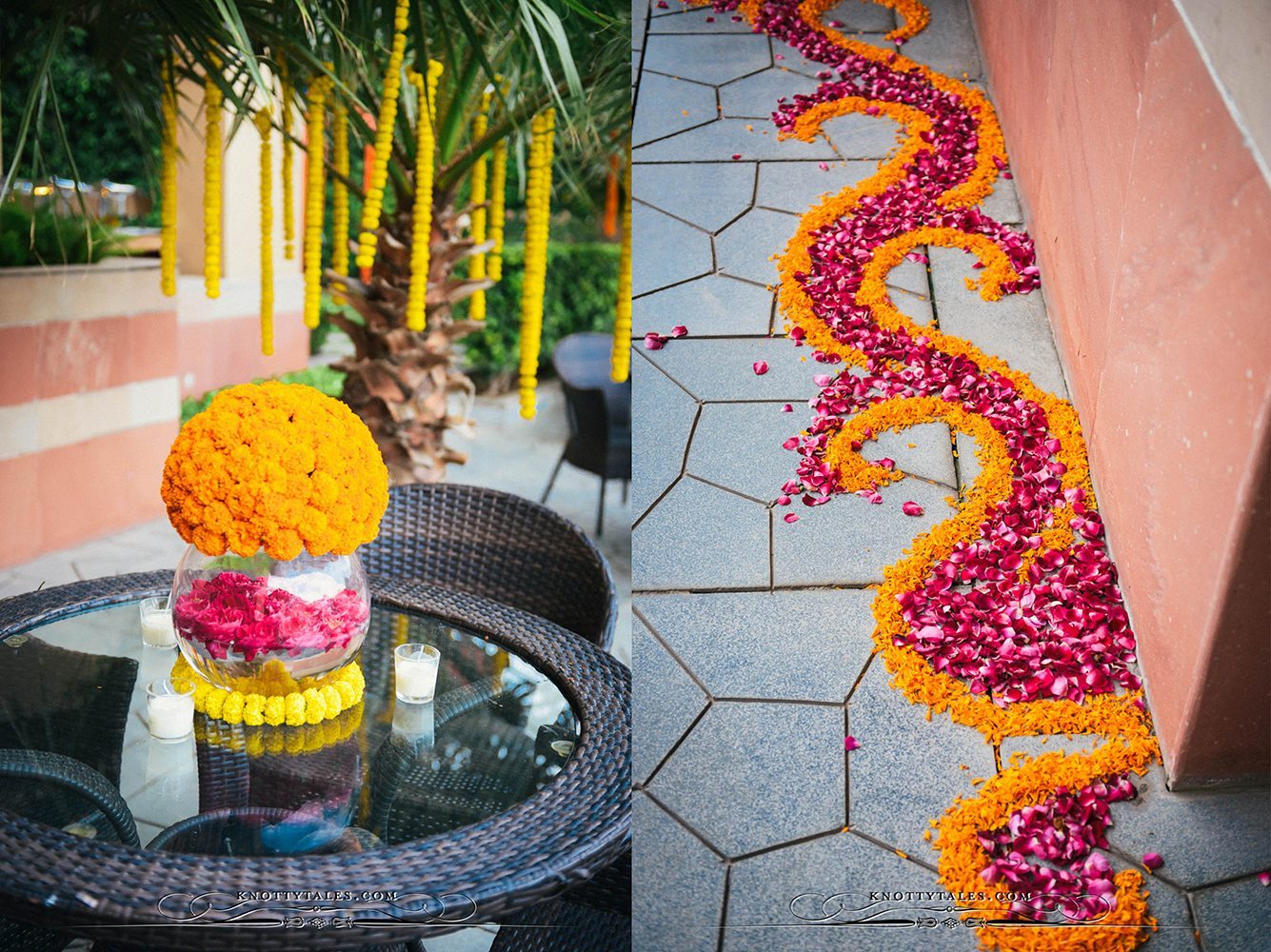 Flower decorations by the pool. [ As always, do feel free to click on the images to move through larger versions for the entire album. ]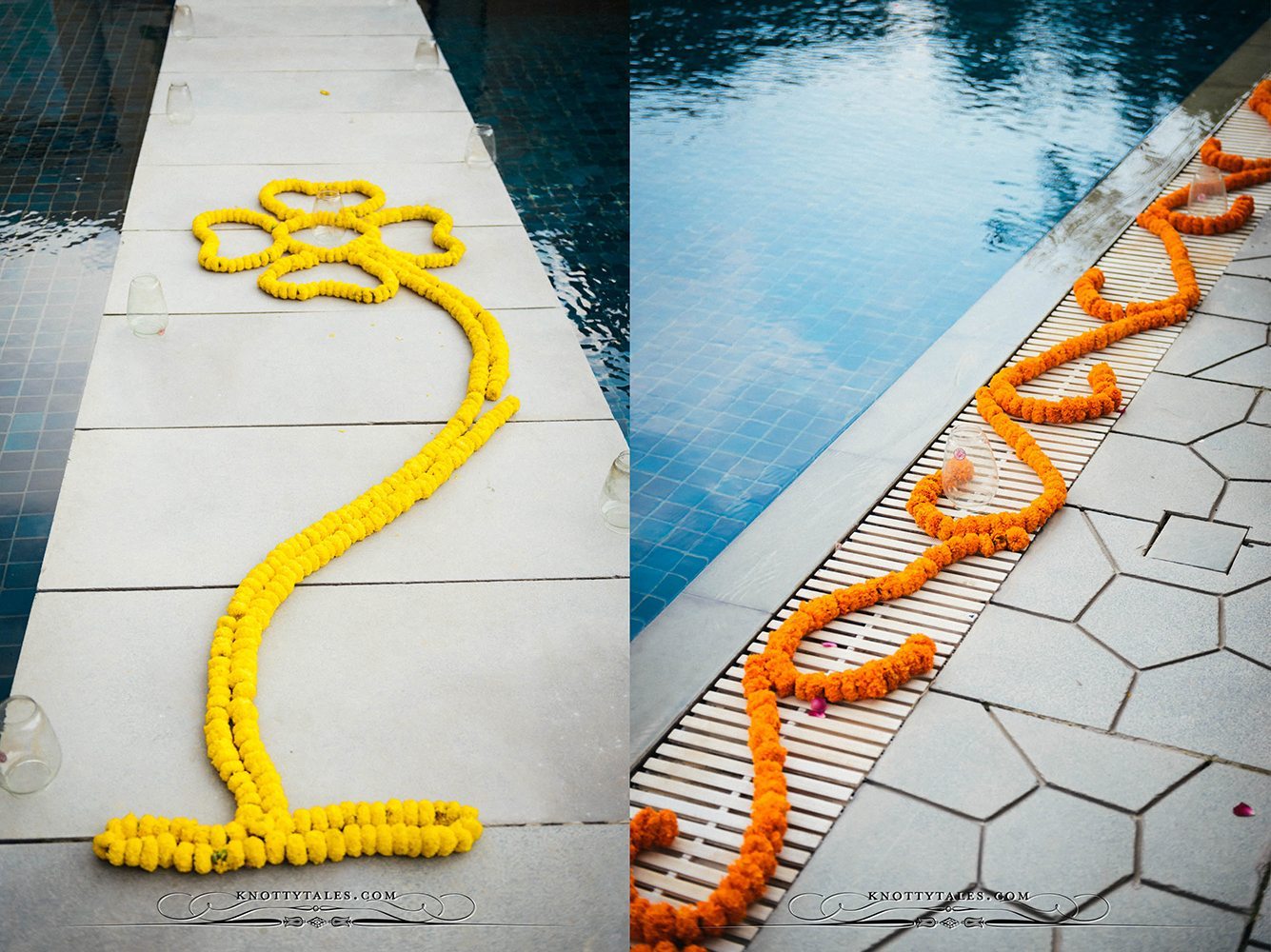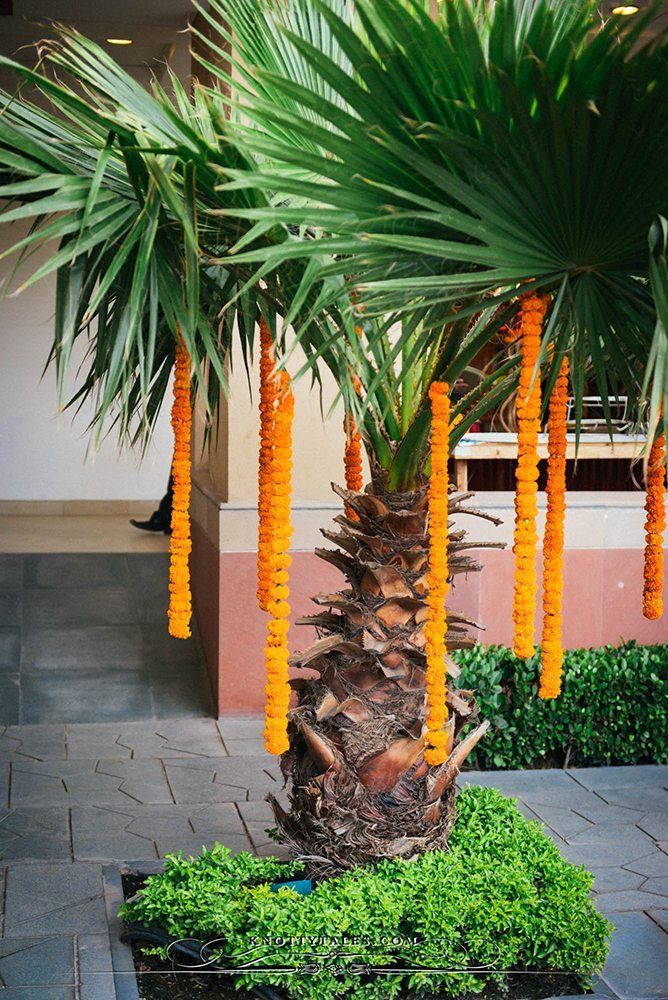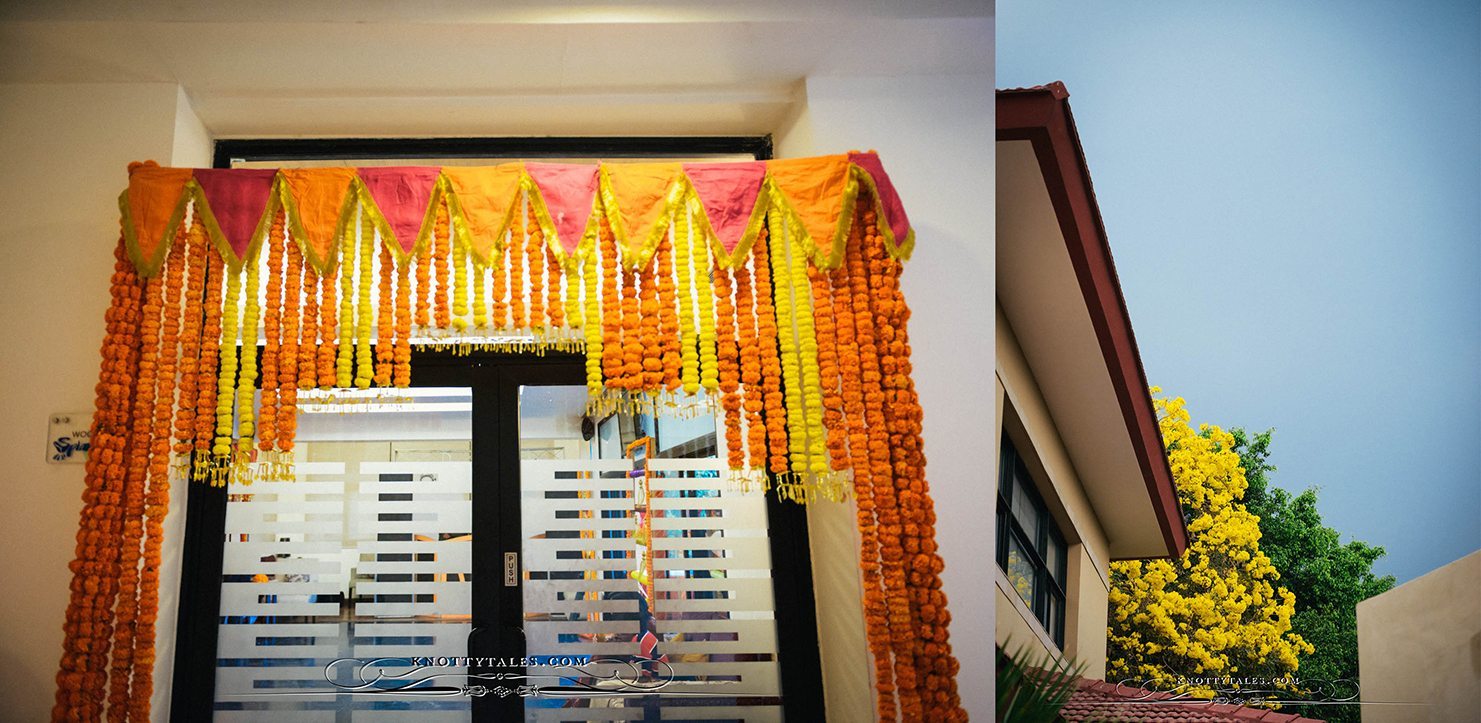 The gorgeous weather soon delivered some rain – thankfully much before the guests started to arrive and settle on the lawns.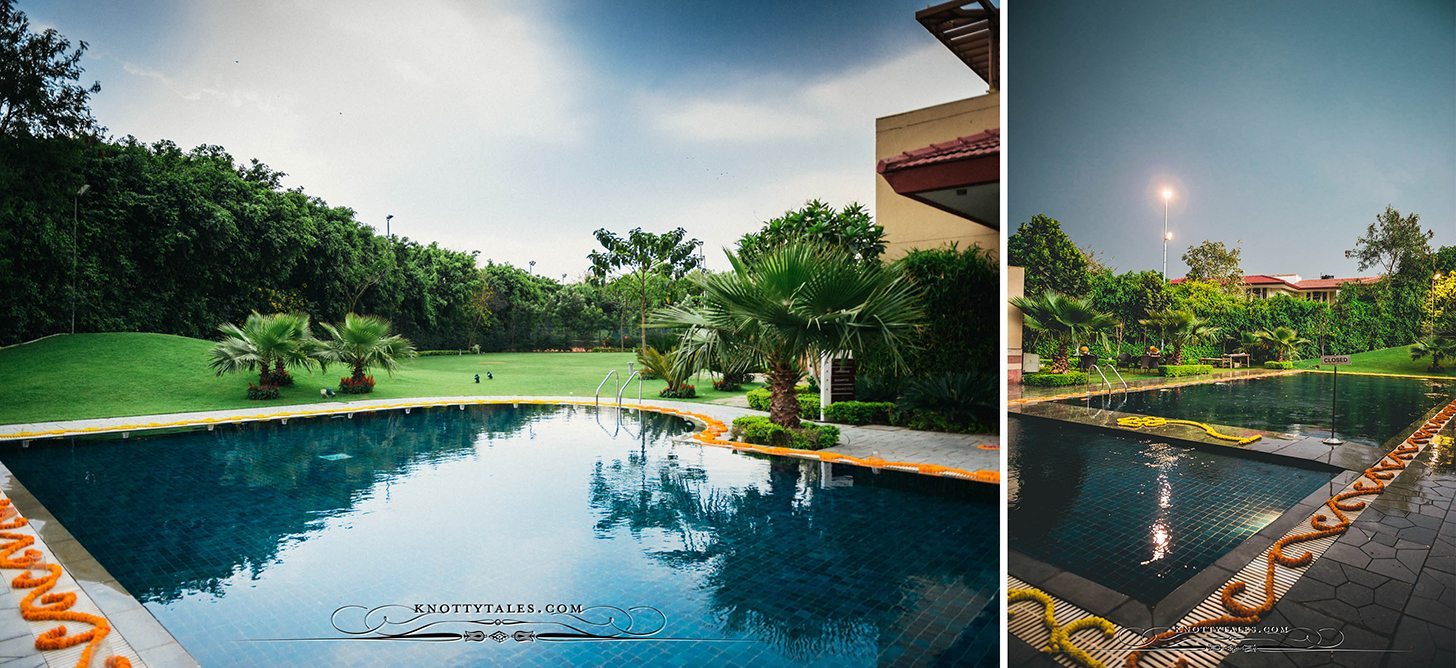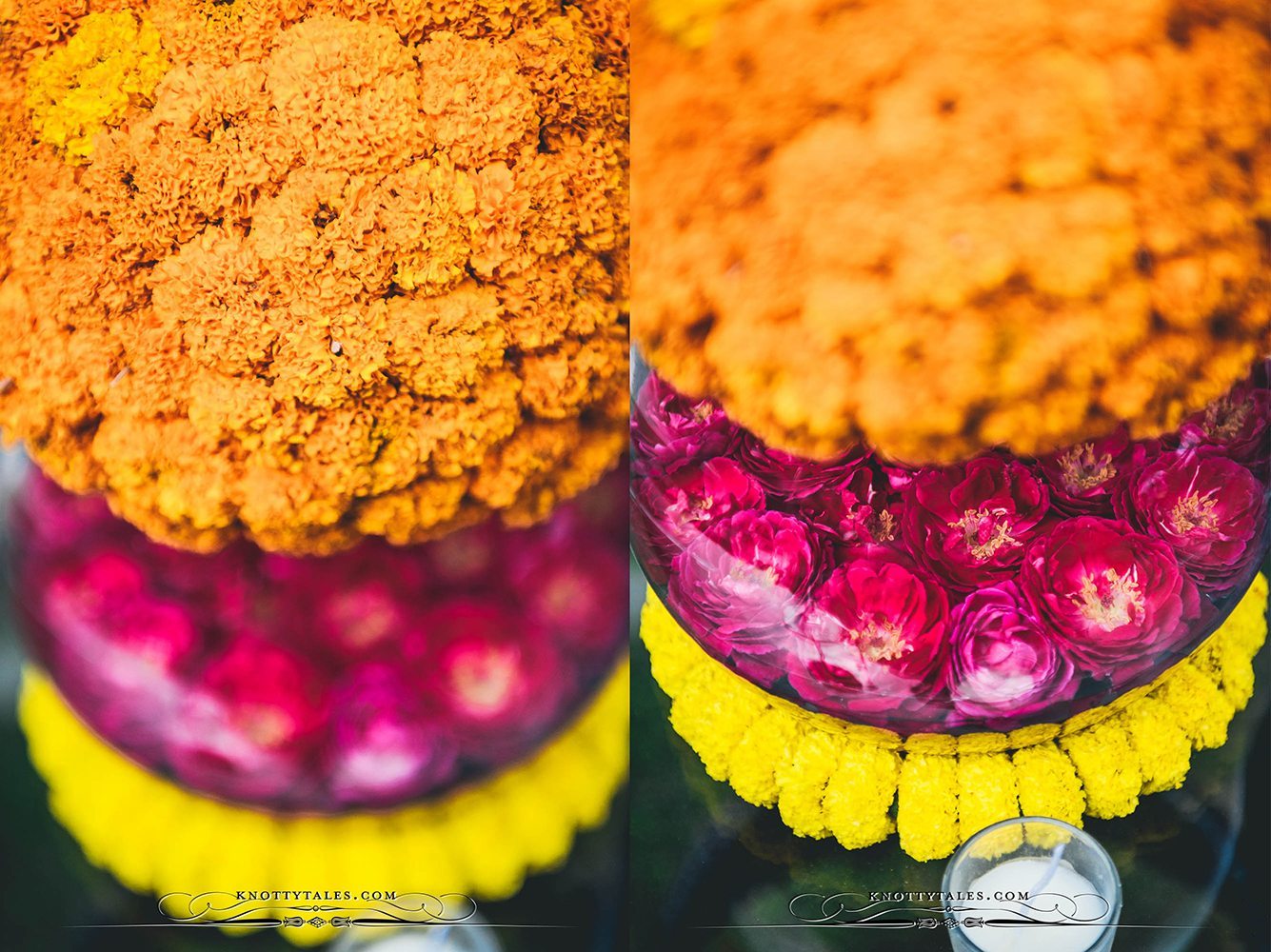 These glass bowls above with flowers in and around them were my favorite.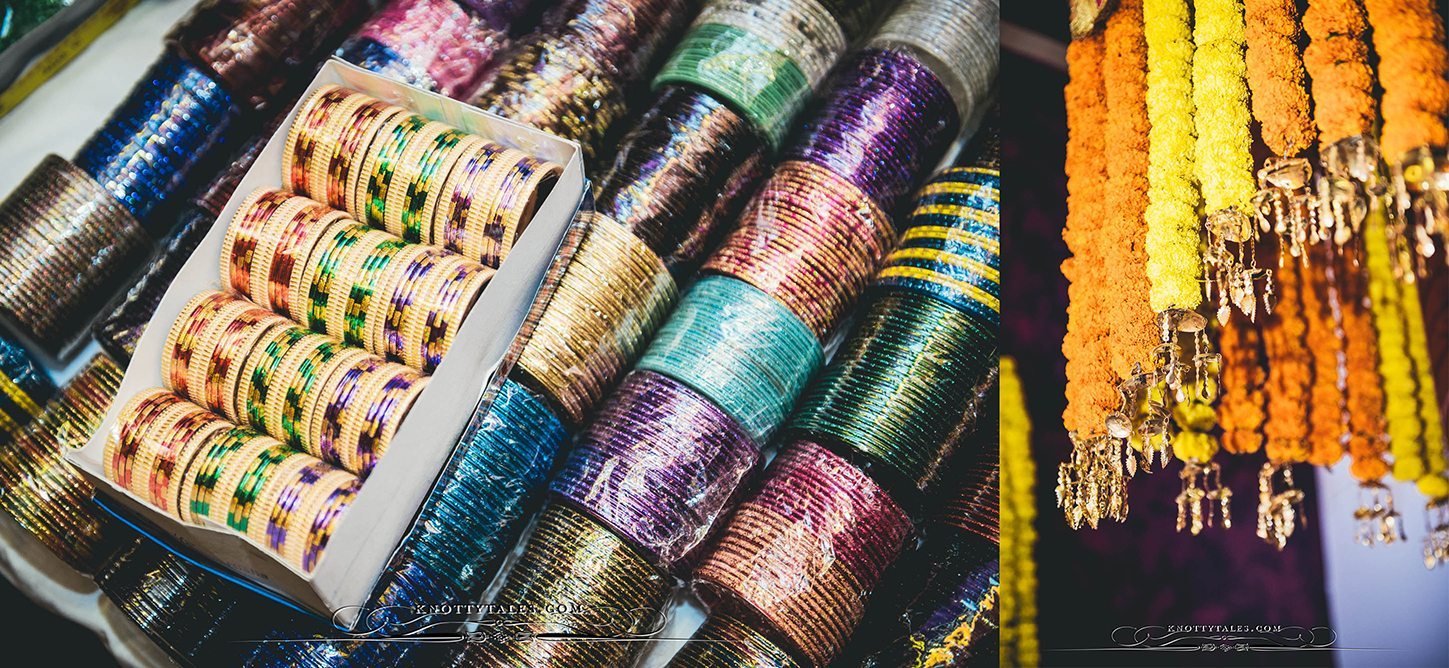 There were beautiful glass bangles for all the ladies and I picked a gorgeous orange speckled with gold for myself. I wore them while I photographed too – it was nice to be part of the celebrations in more ways than just photographing them. By the end of the evening, all my equipment had a generous sprinkling of gold dust. All worth it.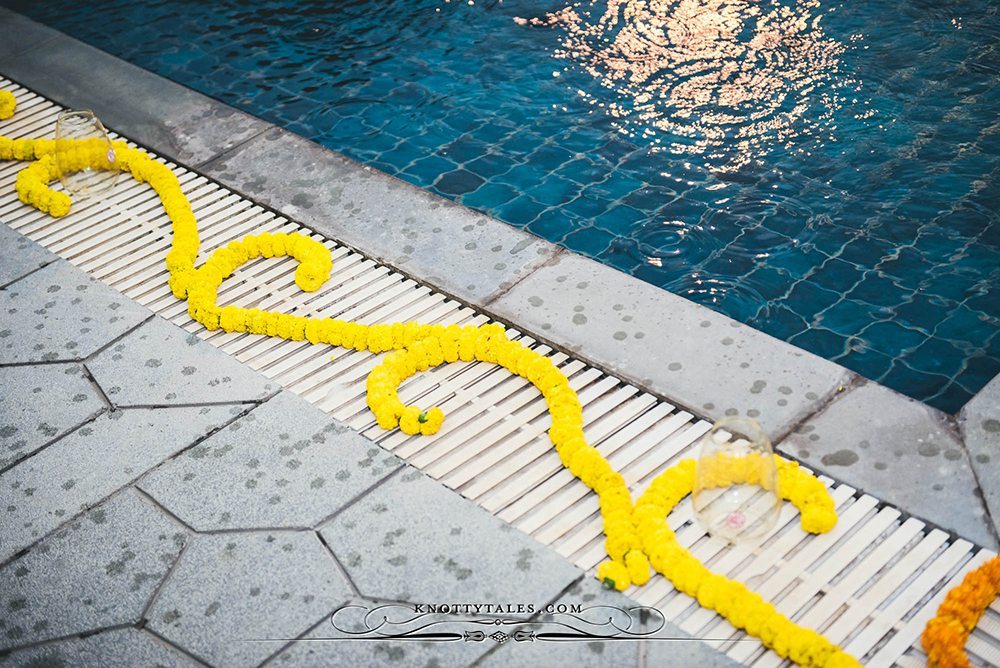 Raindrops! The flowers, the pool and the lights when it was still gray outside above. And below, when it was dark.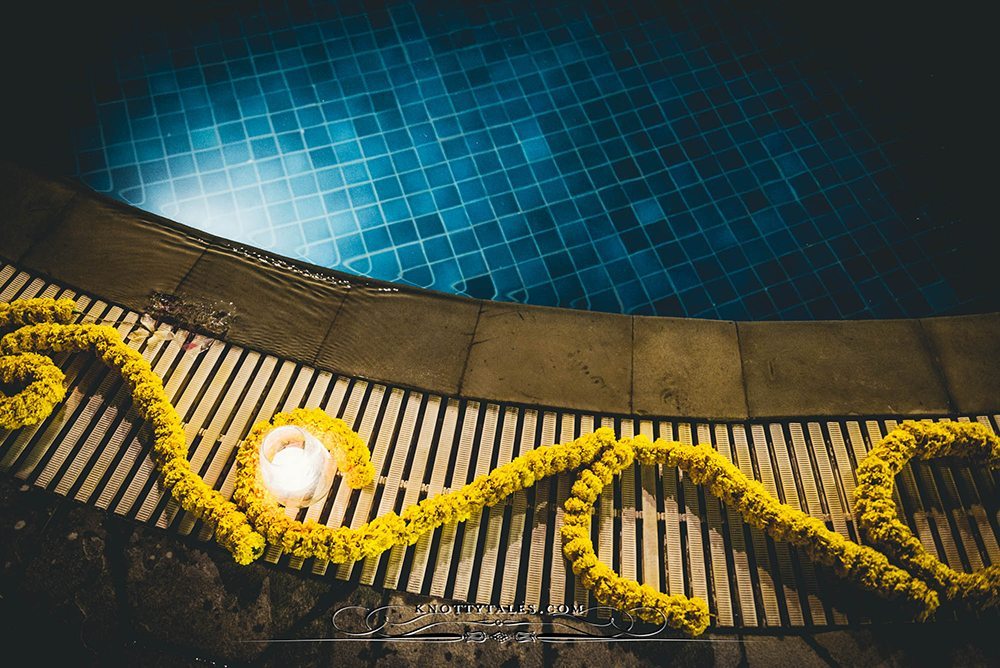 The bar had moved under cover as more rain showers were expected. Thankfully, there was a ceiling but no walls as guests enjoyed the beautiful weather alongwith their drinks.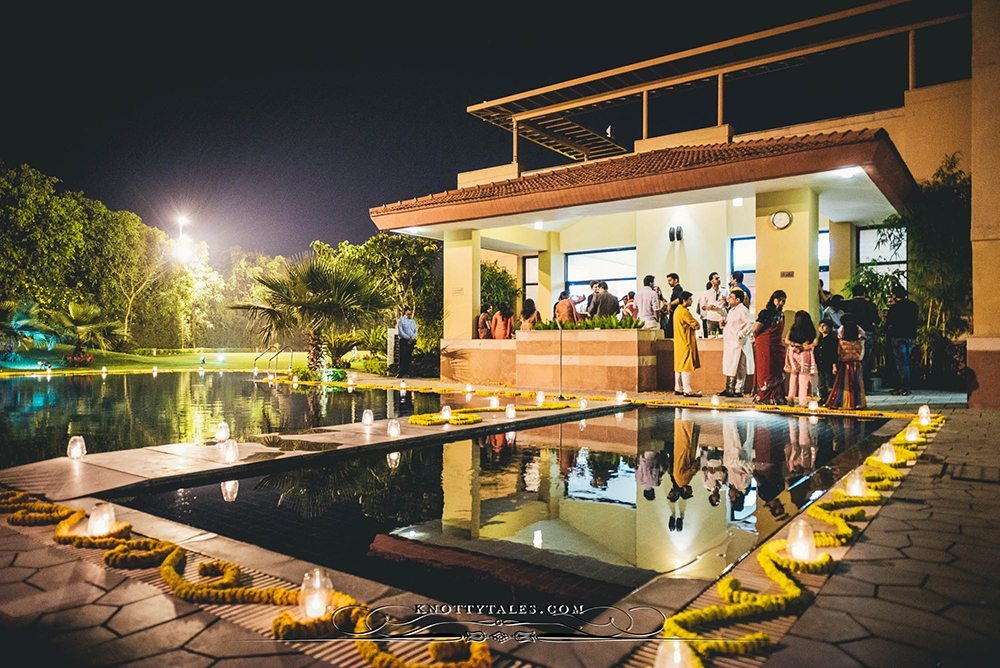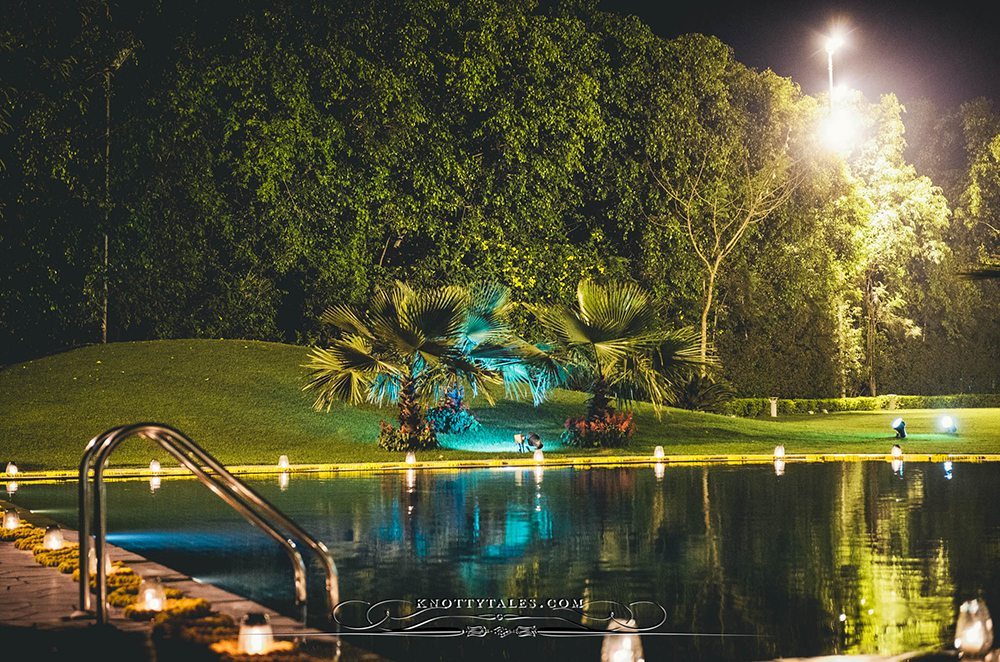 The lights came on and transformed the space by changing the ambience.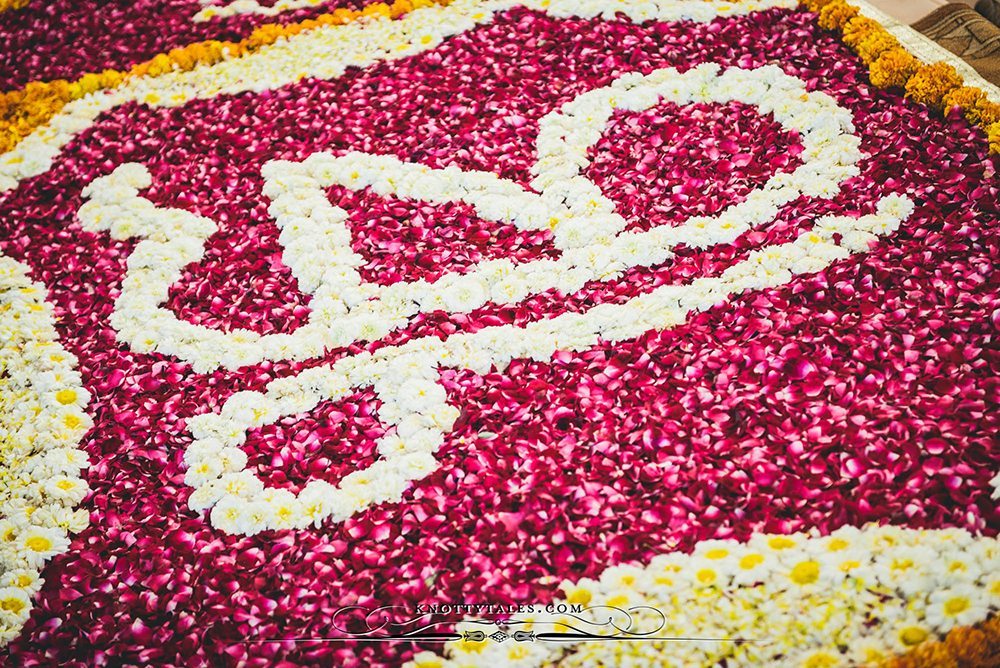 This is from the second day of celebrations at the Gurudwaara, flowers at the venue.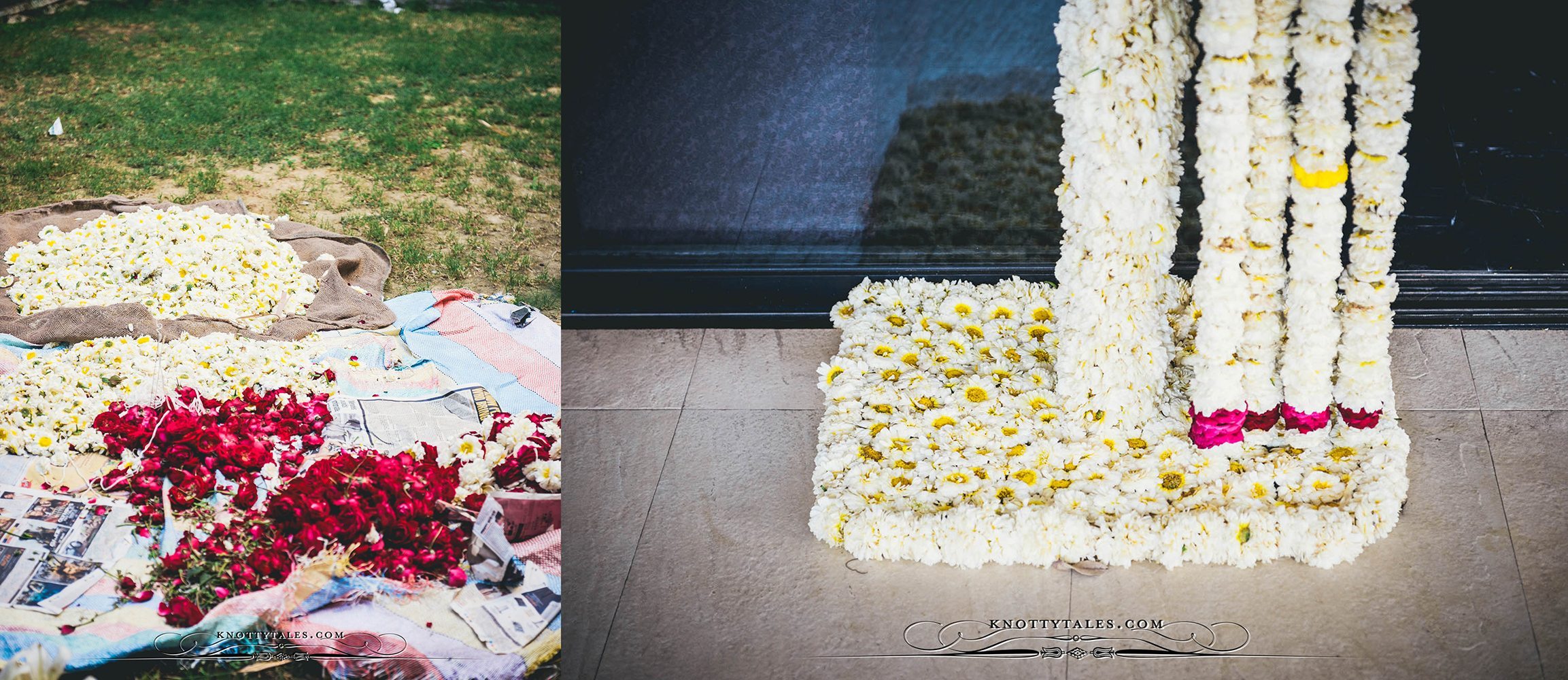 Once we were back to The Woods after the Gurudwaara wedding, there was a different set of flowers at the venue. The theme was more subtle than the previous day's.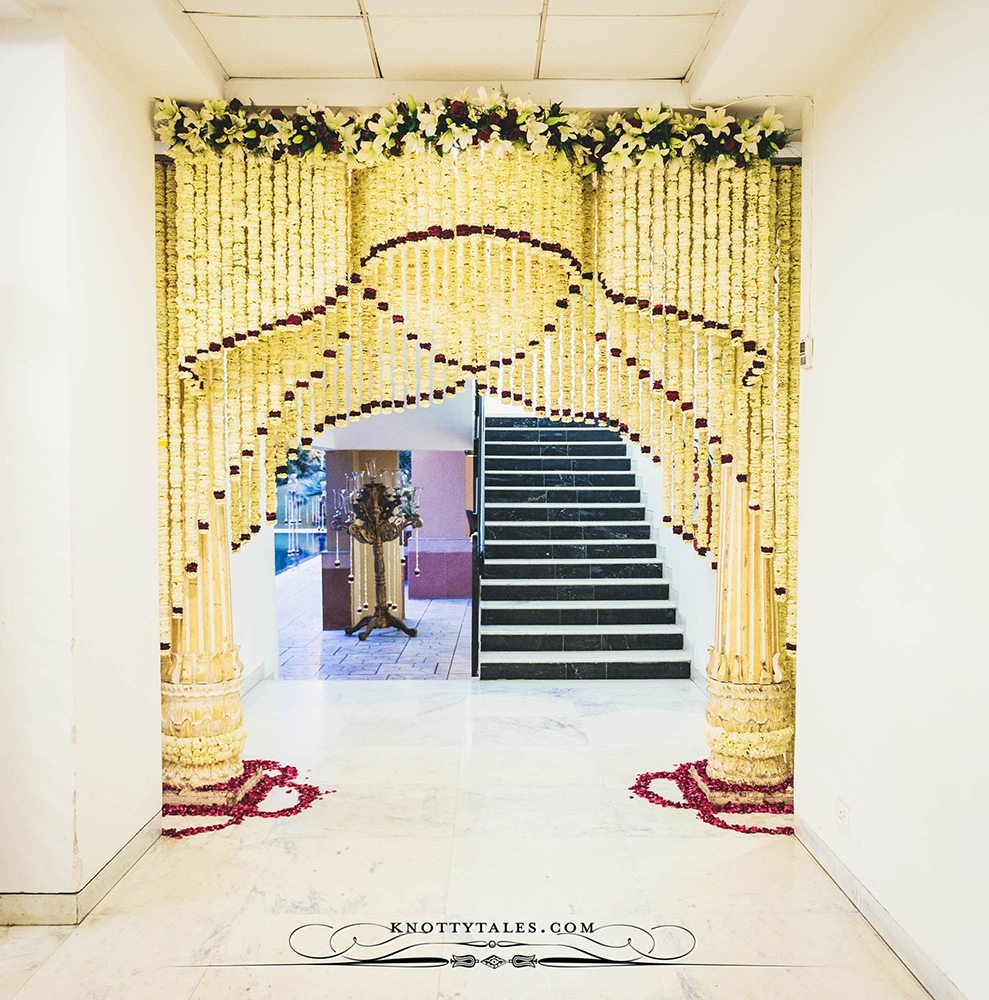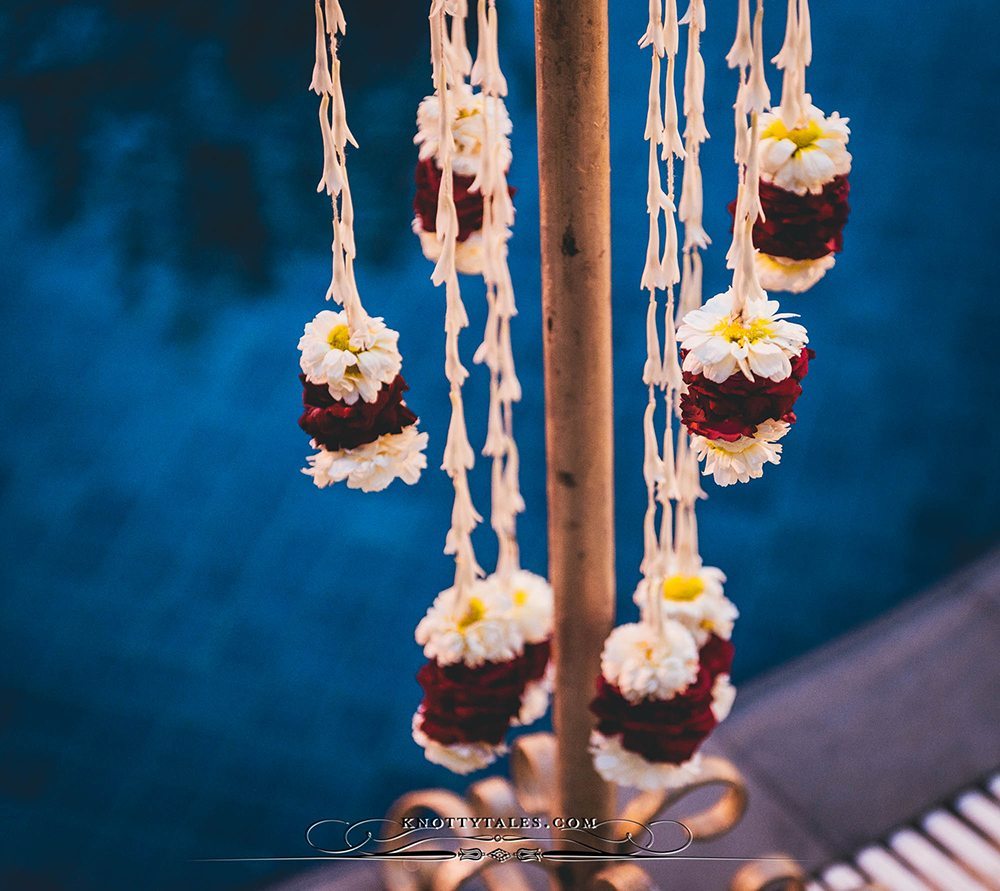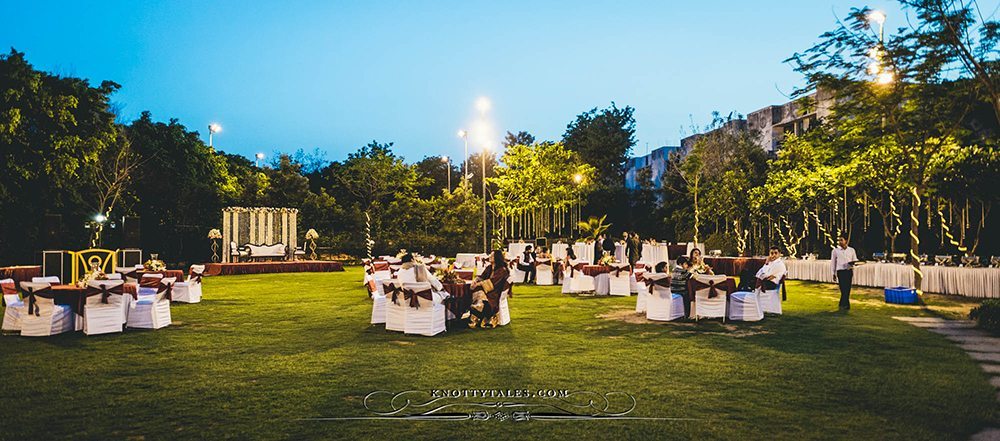 The setup in the lawns was larger as more guests were expected for the reception after the Nikaah.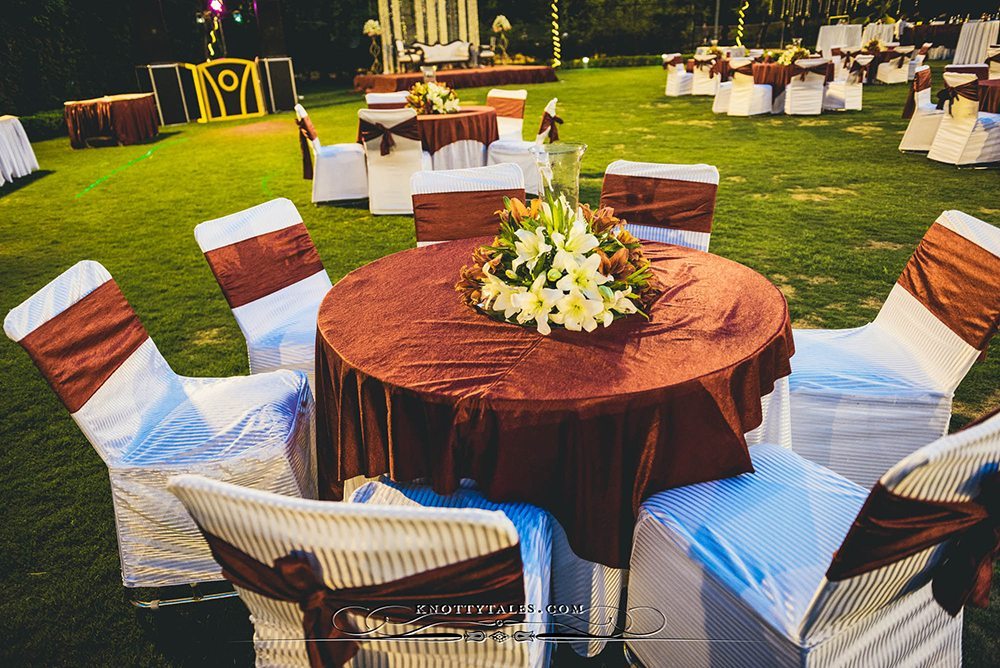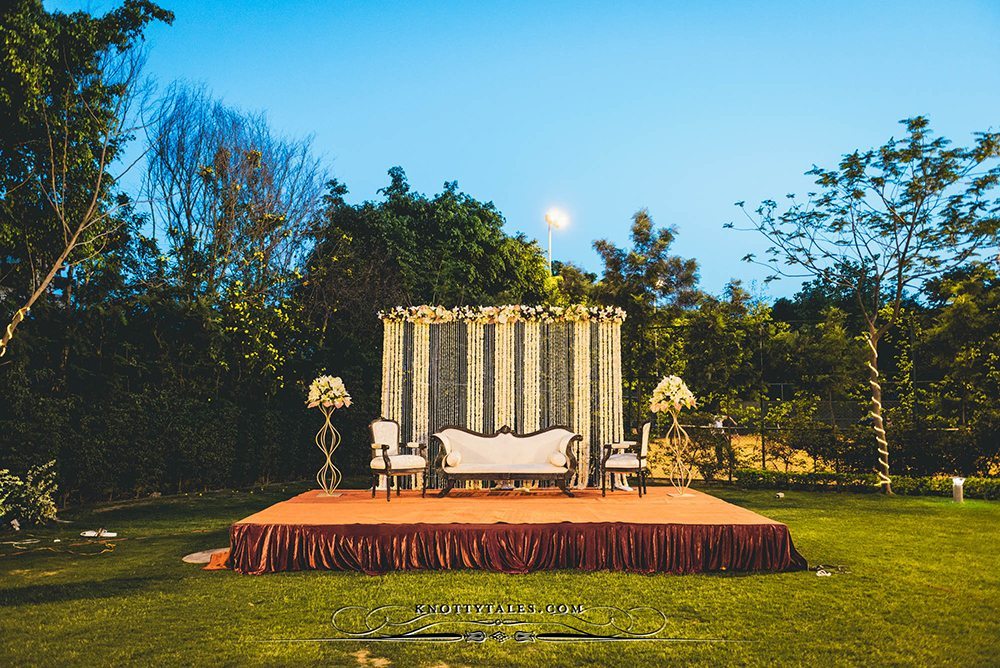 The couple barely sat on the "throne", which is how I like it! It was lovely to see them walking around, meeting their friends and family.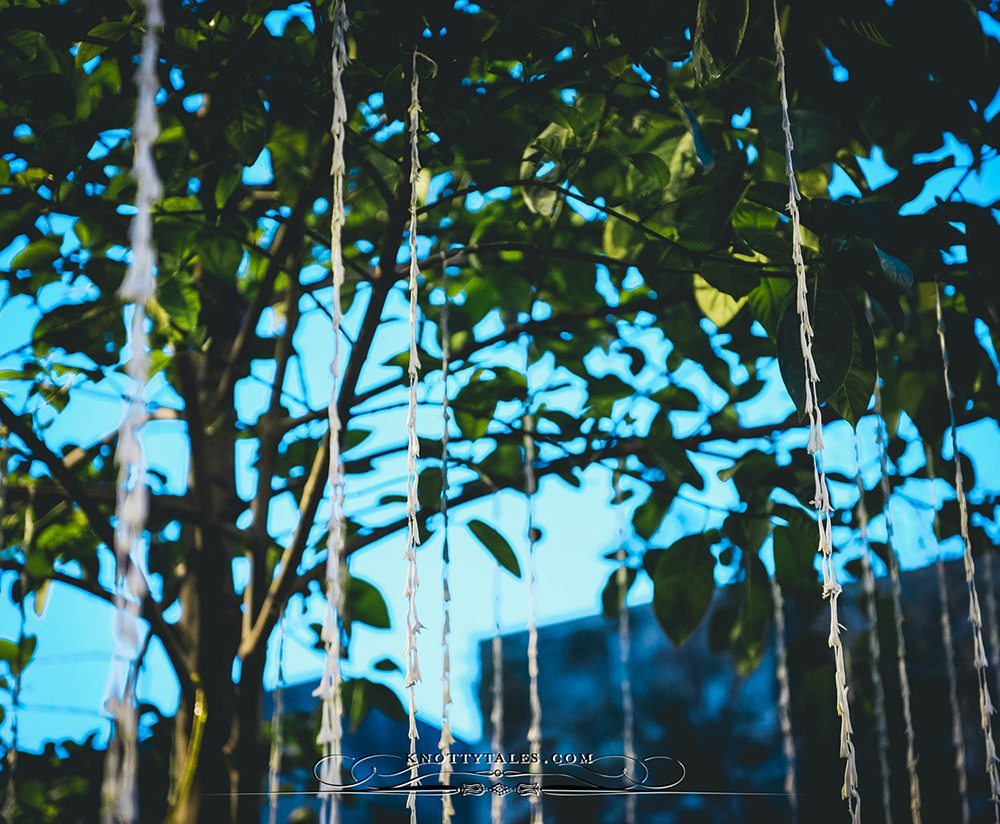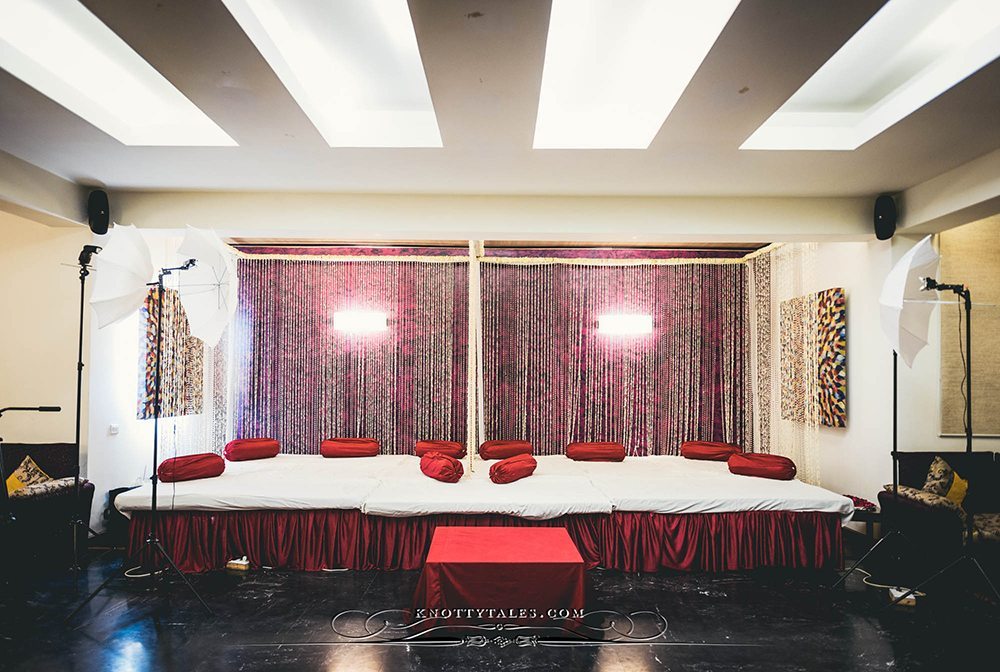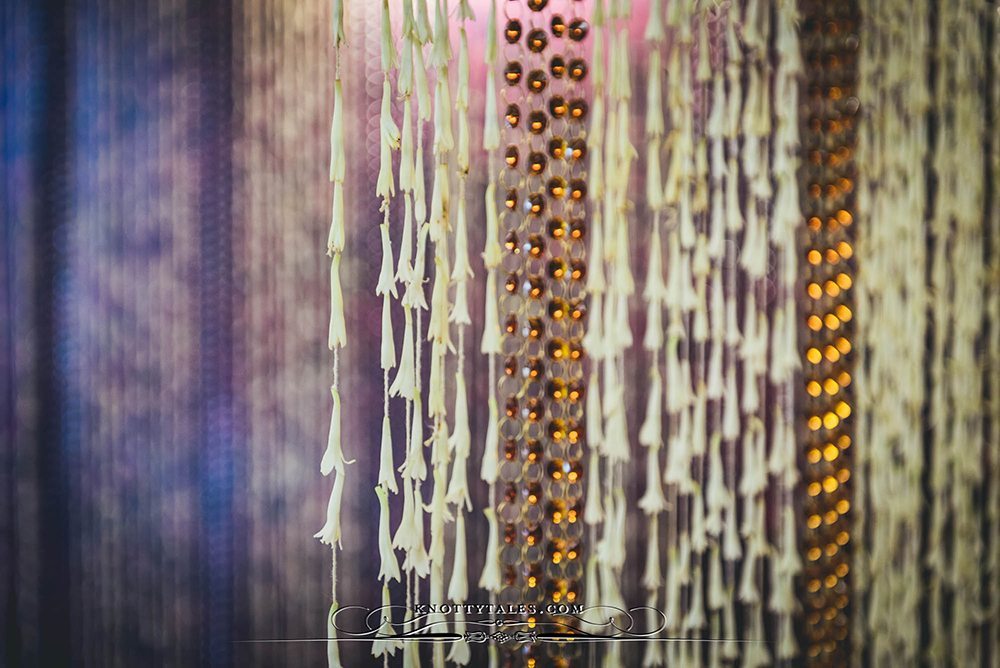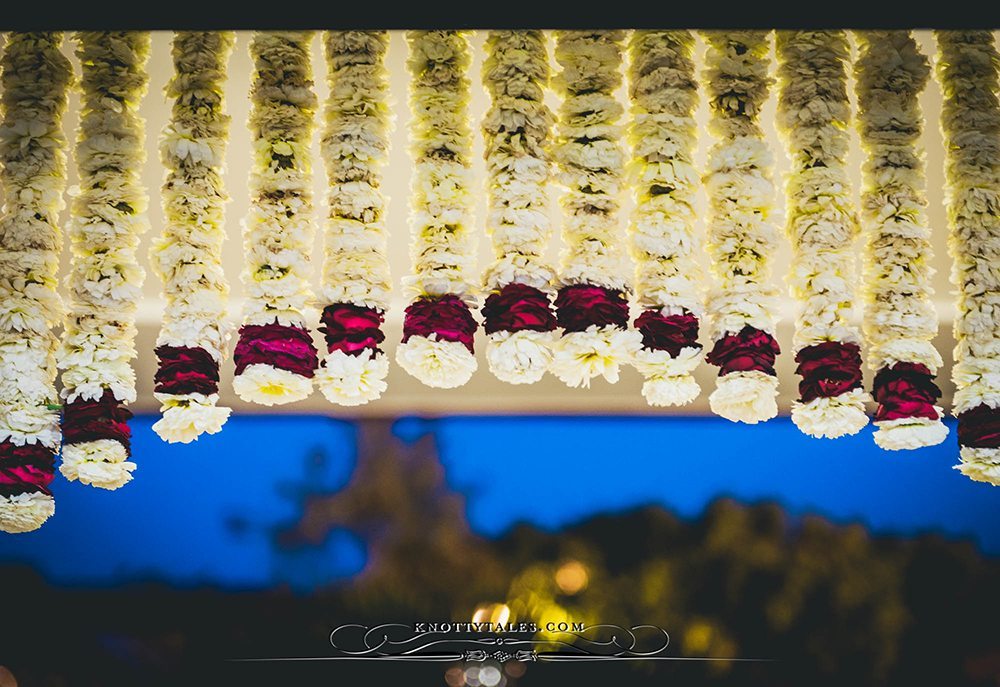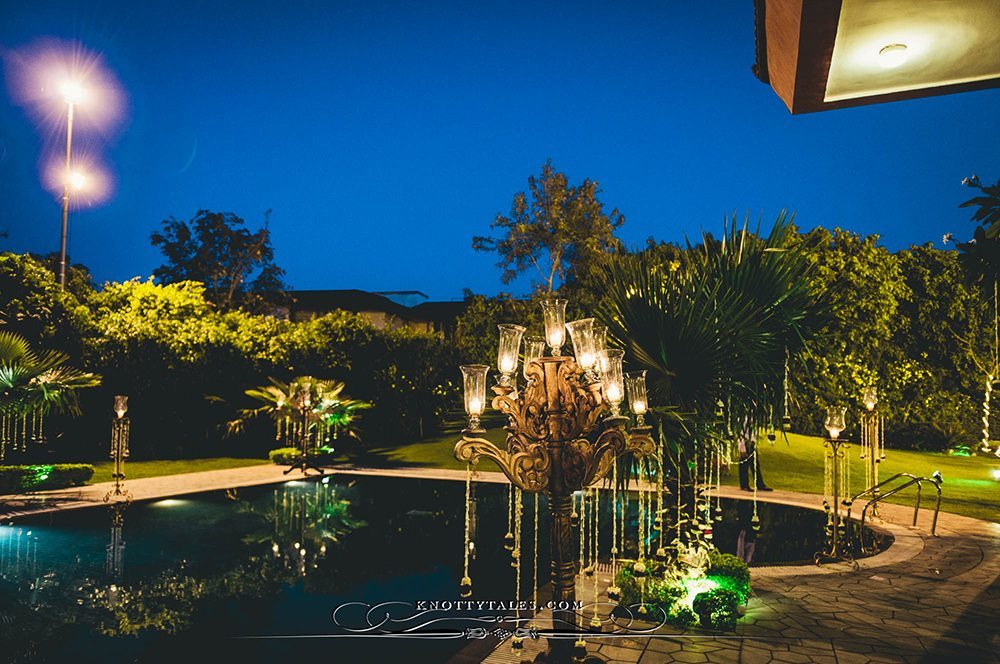 Photographs from other functions : Nikah | Gurudwaara Wedding | Haldi, Mehendi, Engagement | Decor & Setup | Bride Getting Ready | Wedding Trousseau & Jewellery
Updates from Naina.co on Facebook | Twitter | Instagram | Pinterest
( Email us on [email protected] for hiring & commissioning enquiries for a wedding in your family! )