On the same day as the fittings, rehearsals took place in the evening at the residence of the Canadian Ambassador to India. In the midst of all the madness, the girls from Preferred Professionals : Aparna & Anisha, were handling all the threads of the delicate web that they had strung to make all of this work. To an outsider, it would seem almost like magic how everything just magically falls into place at such productions! As it did to me prior to ever having taken a peek backstage.
But now I know and my world has forever changed. So much respect and admiration for these women and their crew. Juggling all kinds of workers, clients, egos, logistics – it still is and always qill be quite mind-boggling to me.
Without further ado, here are the photographs from the rehearsals and setup.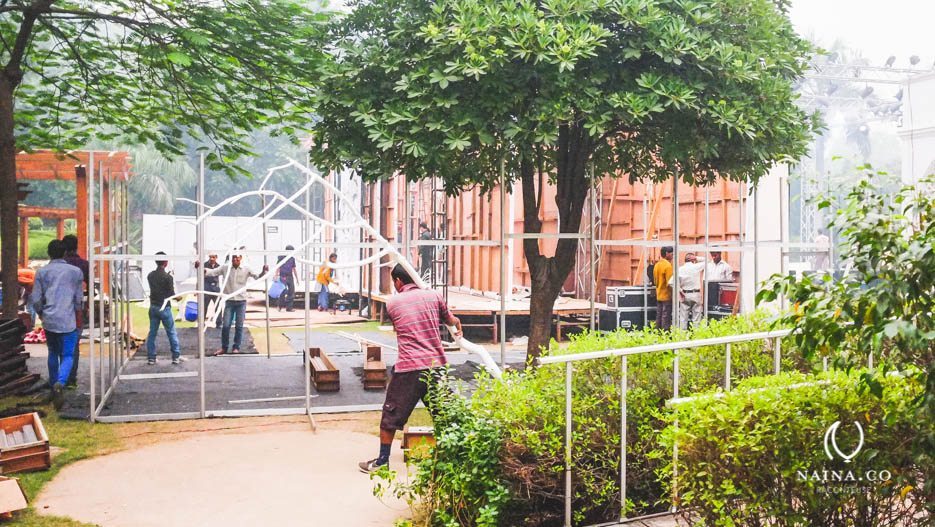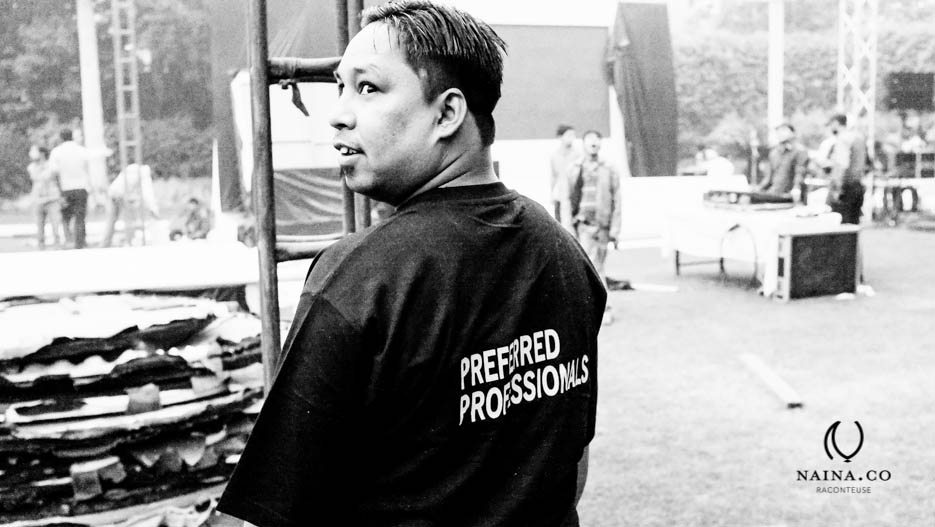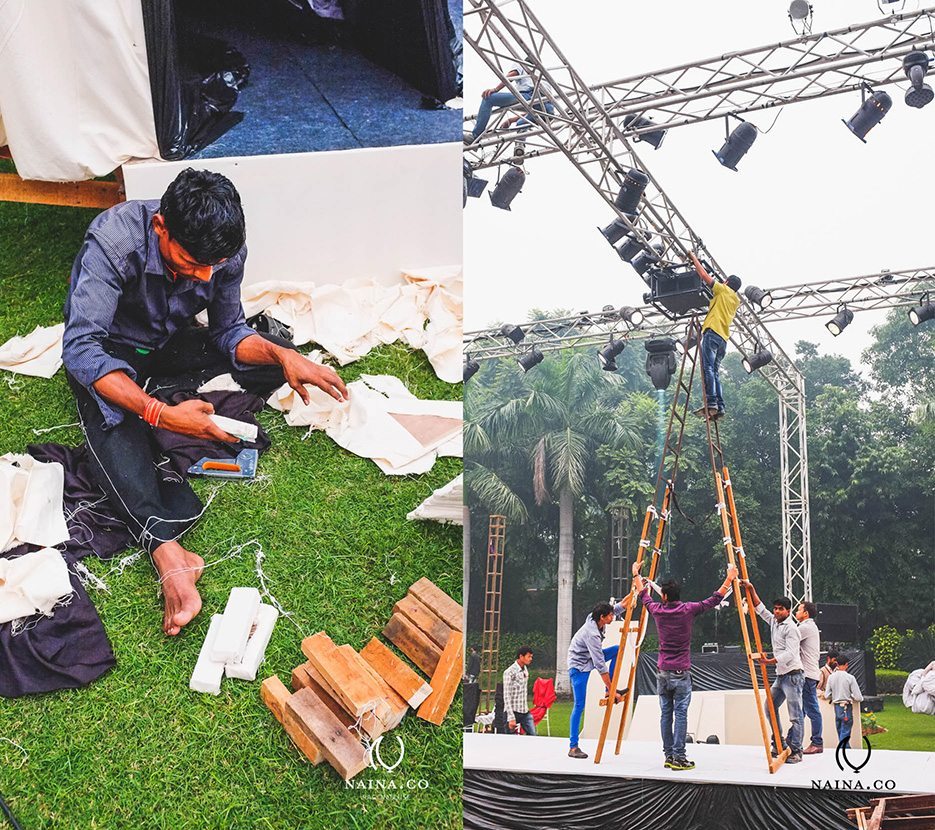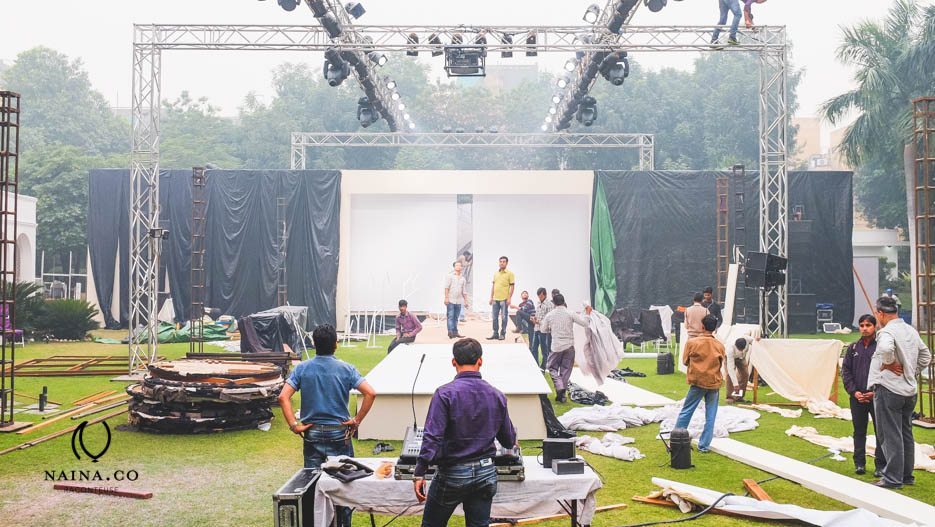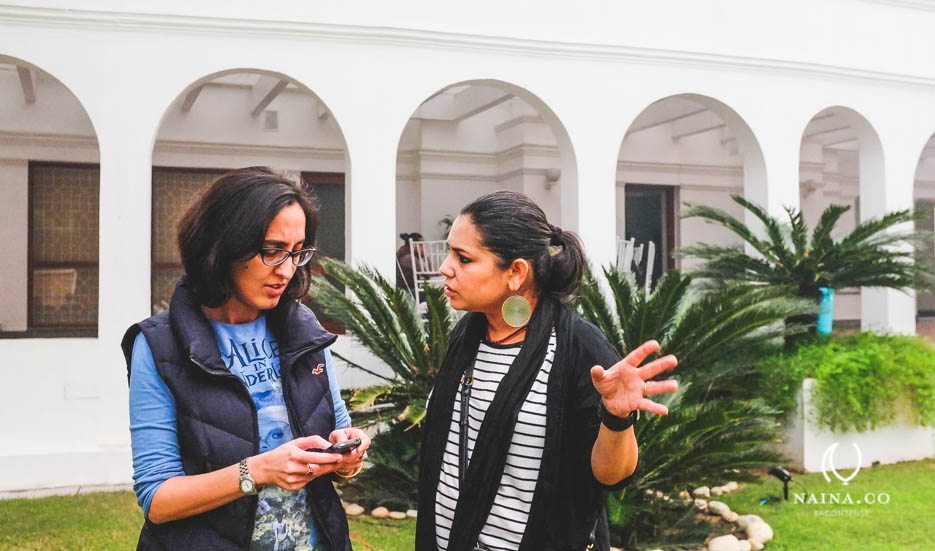 Anisha on the left and Aparna on the right in a serious discussion above when they suddenly realize I'm there with my camera. They were naturals throughout and I was thrilled when they looked into the lens and acknowledged it with their smiles!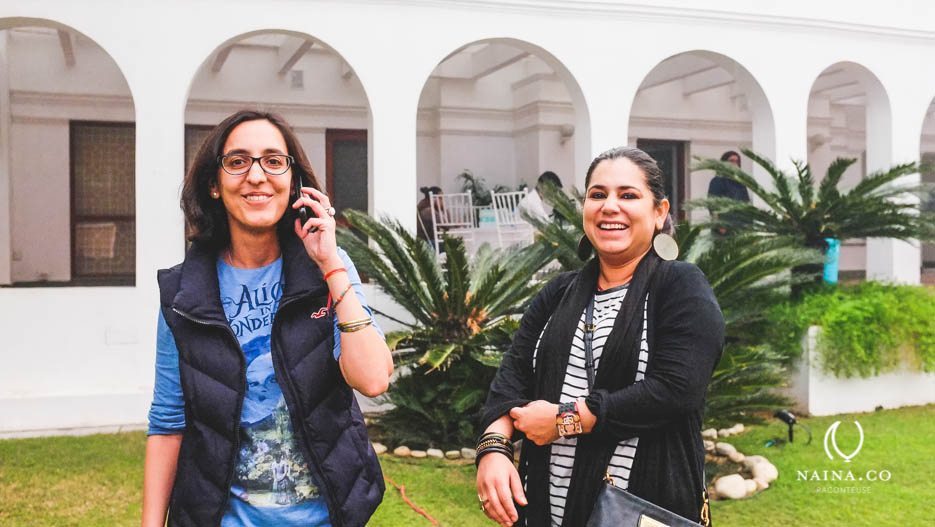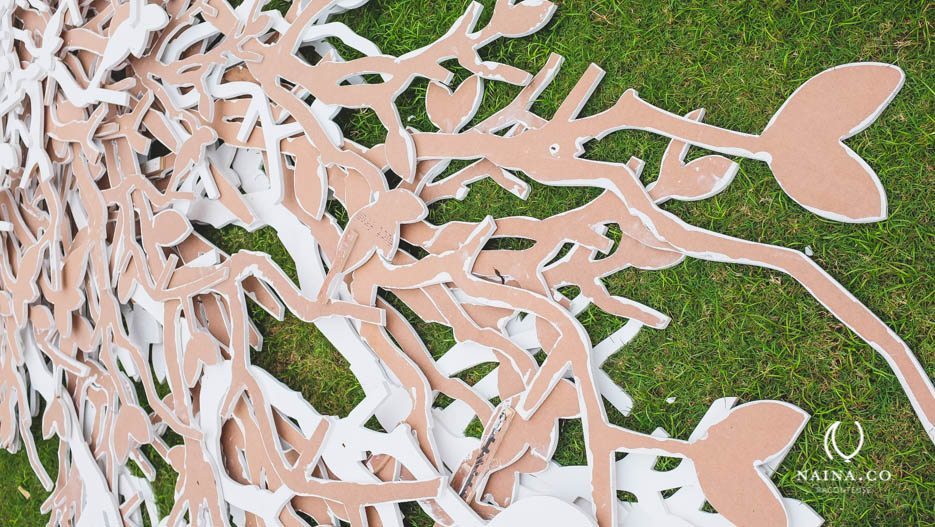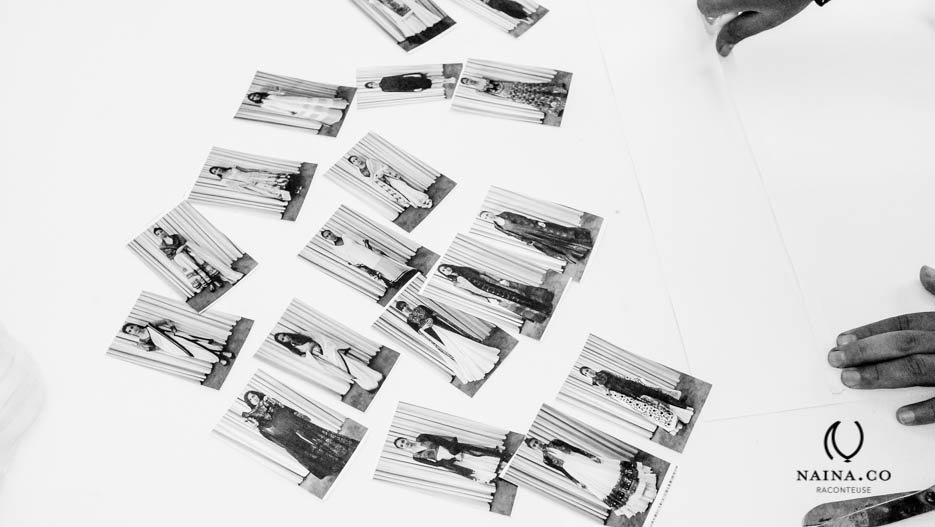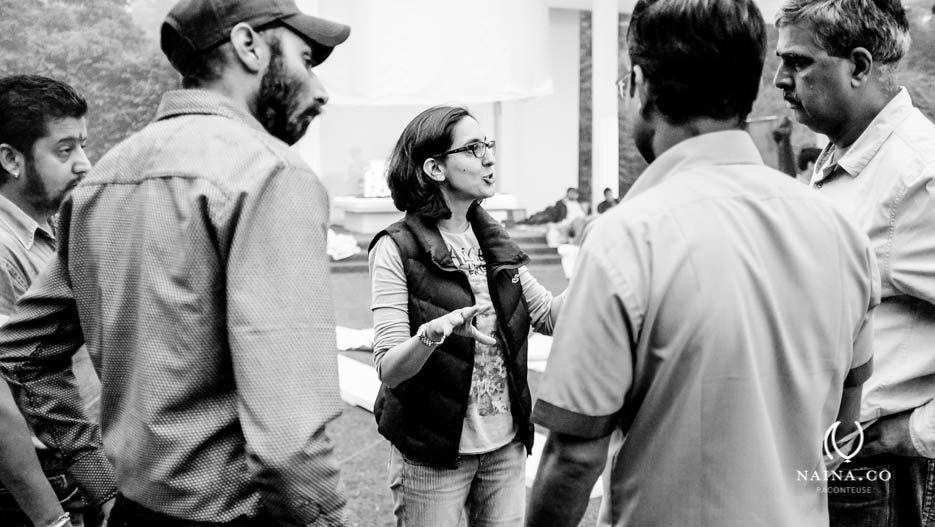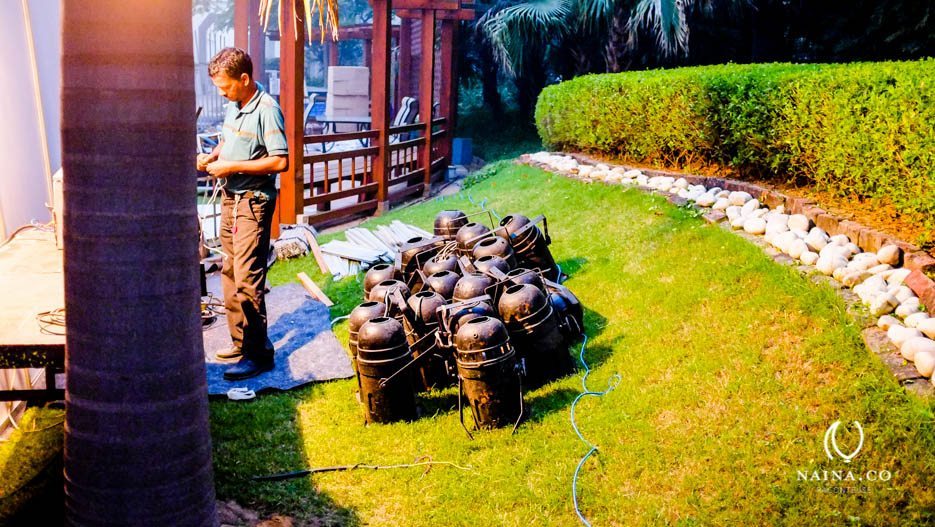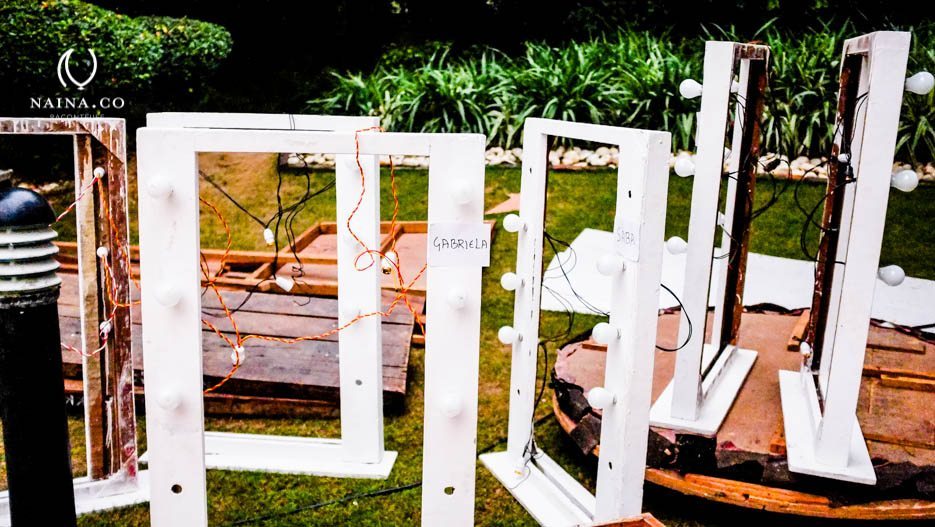 The mirrors and lighting for the green rooms is coming together. It is going to be used the next day before and during the shows for the models to get dressed and get their makeup done.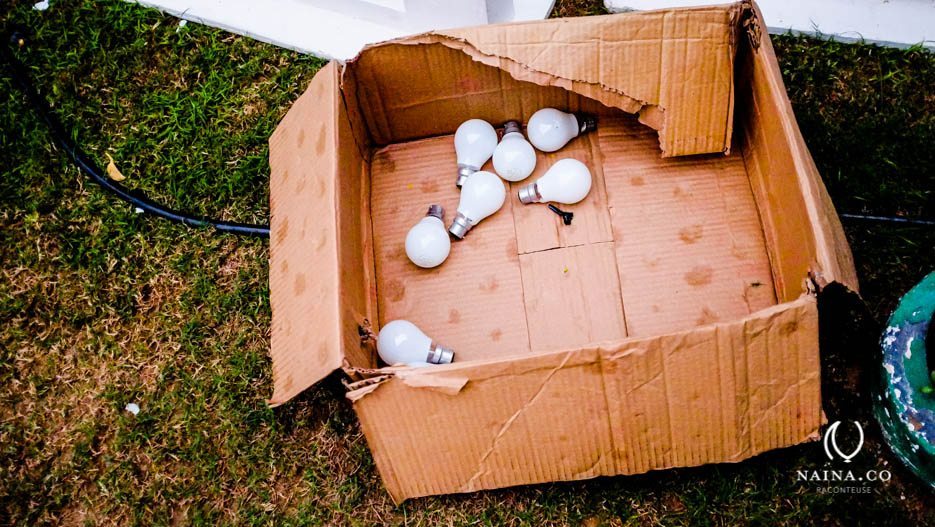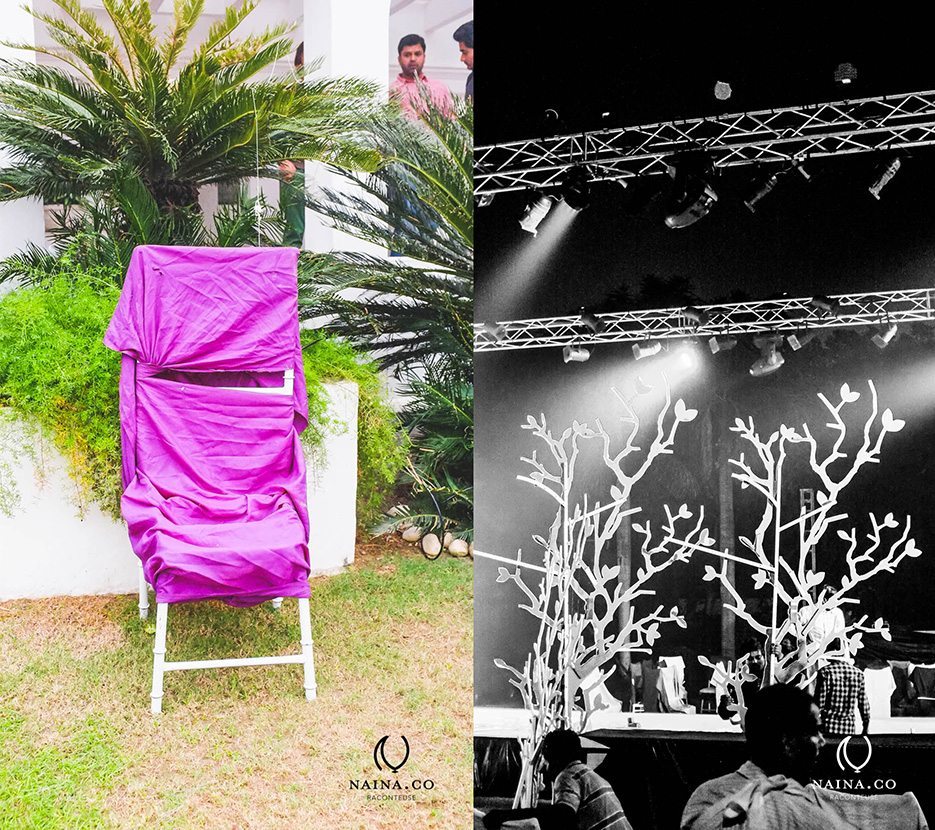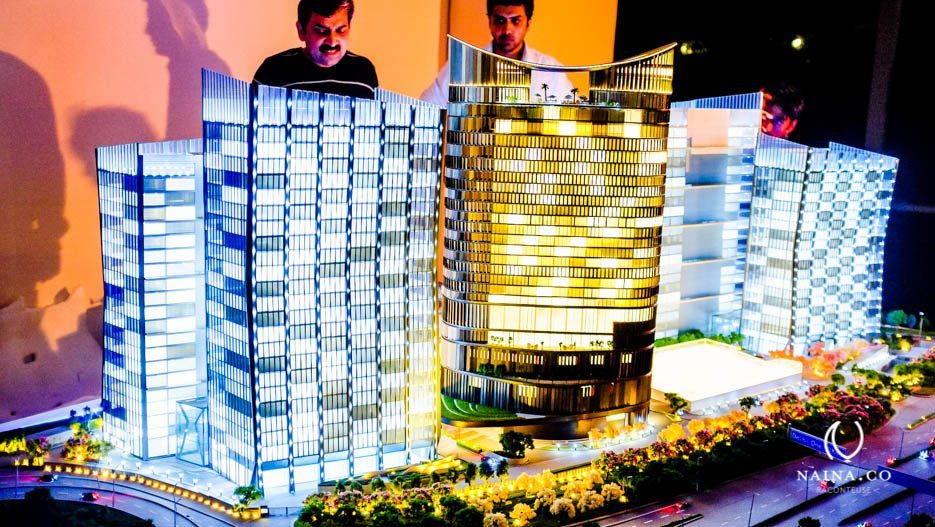 The model of the DELH1 that is being constructed by The 3C Company as part of India's first Four Seasons Private residences.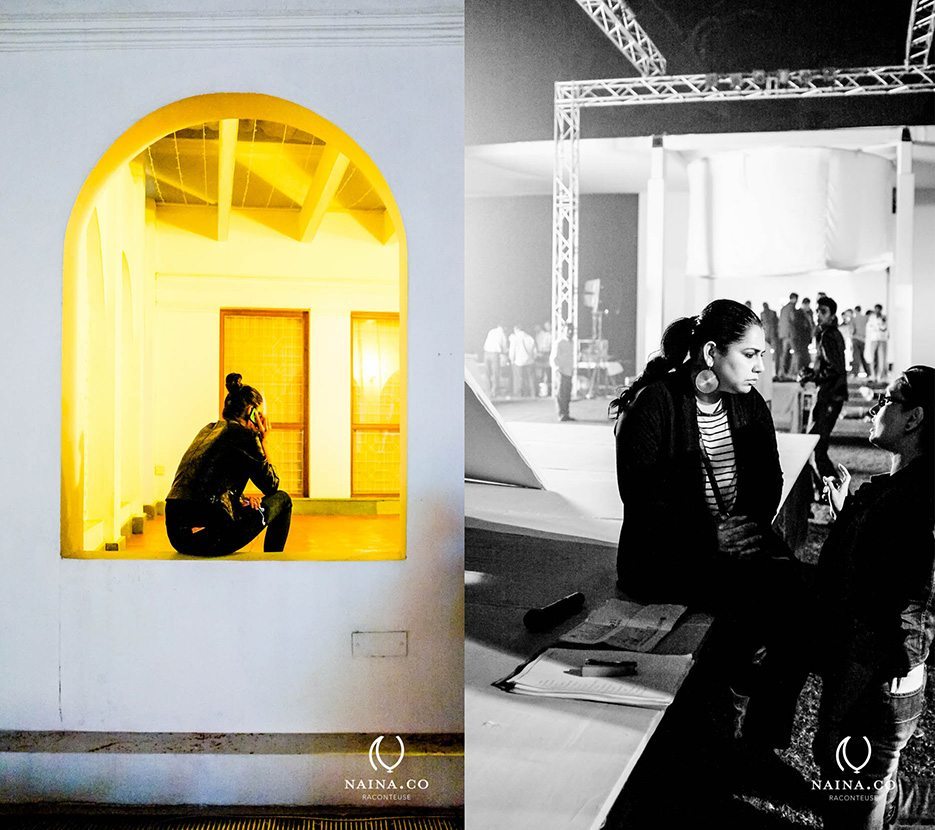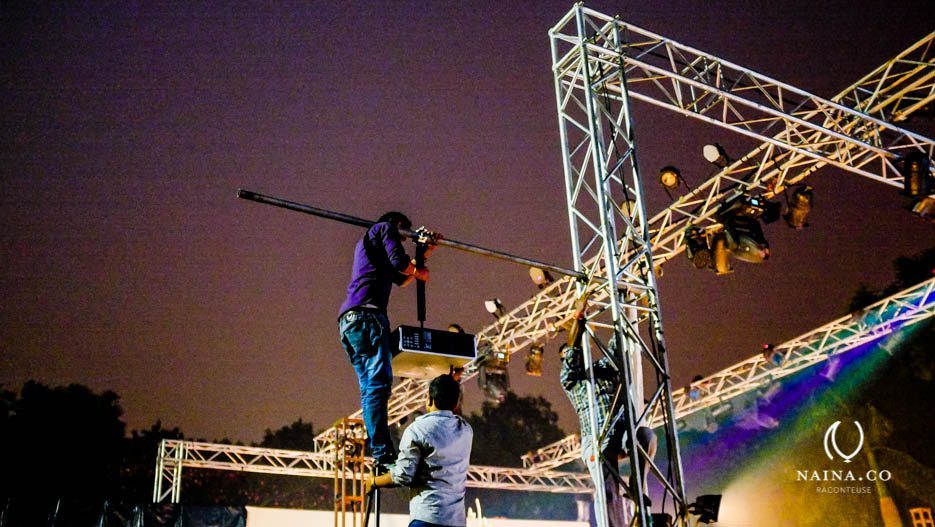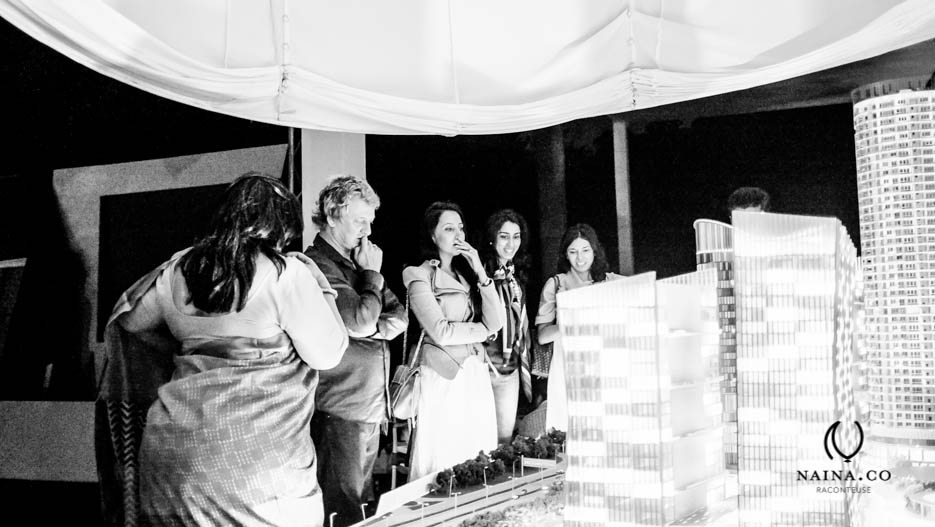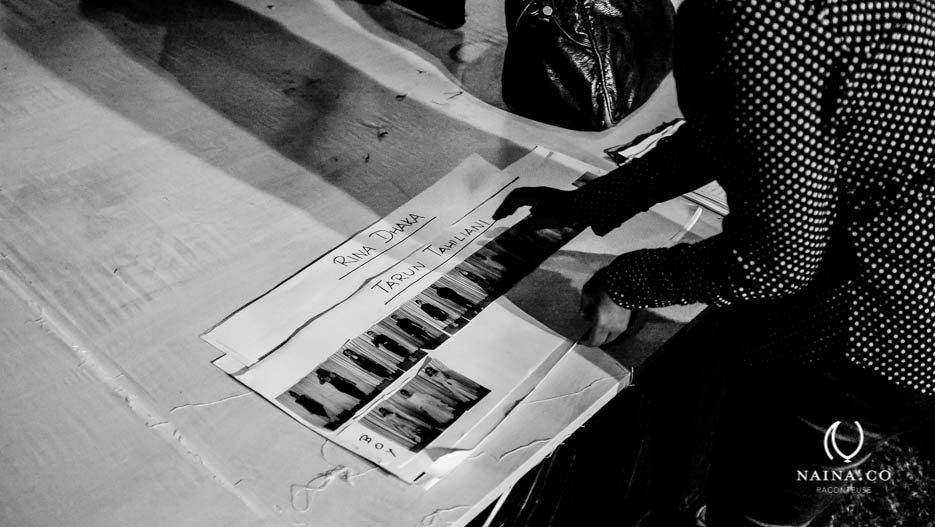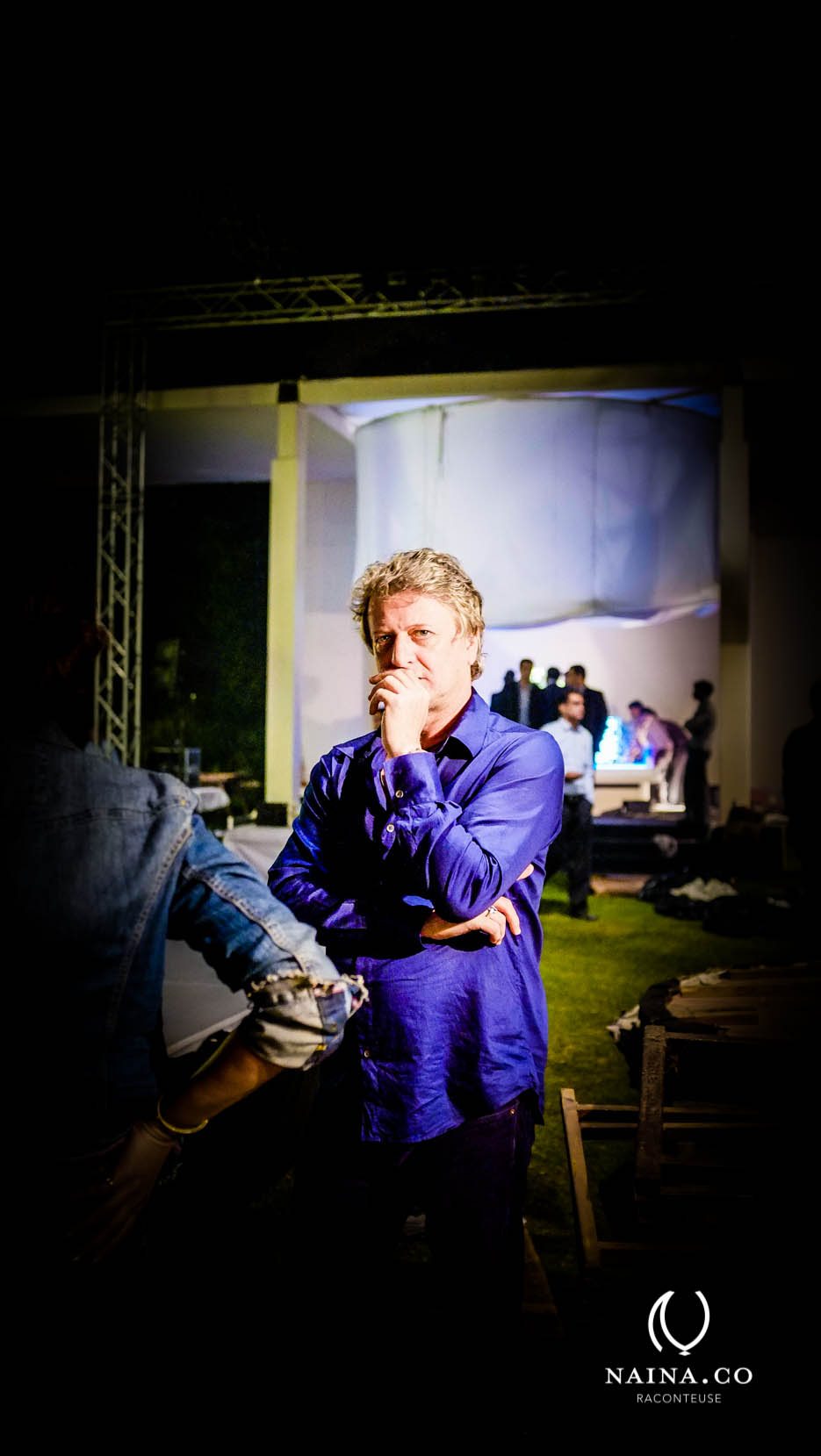 Above, designer Rohit Bal. Below, in thought. With Aparna.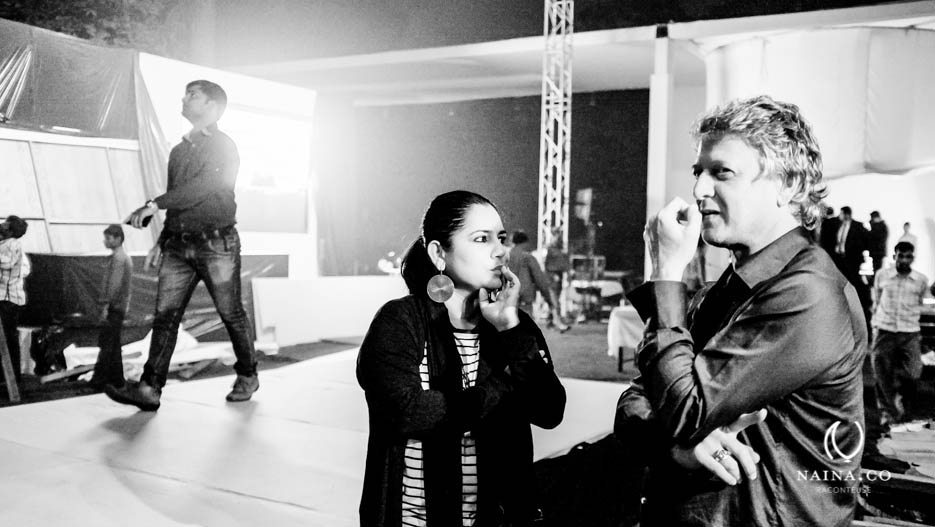 It was cold. There was grass and a couple of water fountains and it was smack in the middle of Delhi's green belt. Socks and shoes ans shawls came on even before dusk and after the Sun had disappeared, everyone was scrambling trying to keep themselves warm.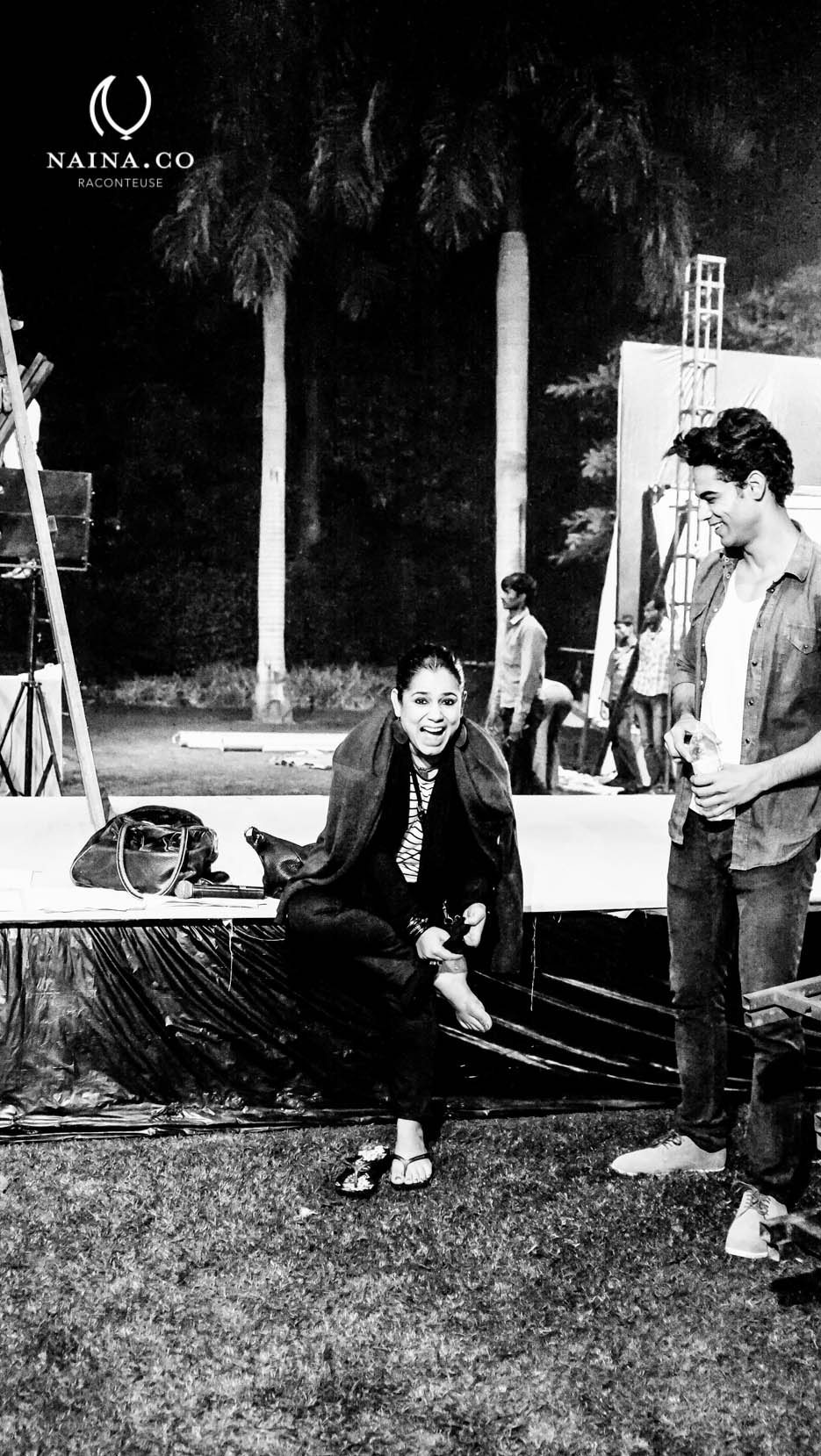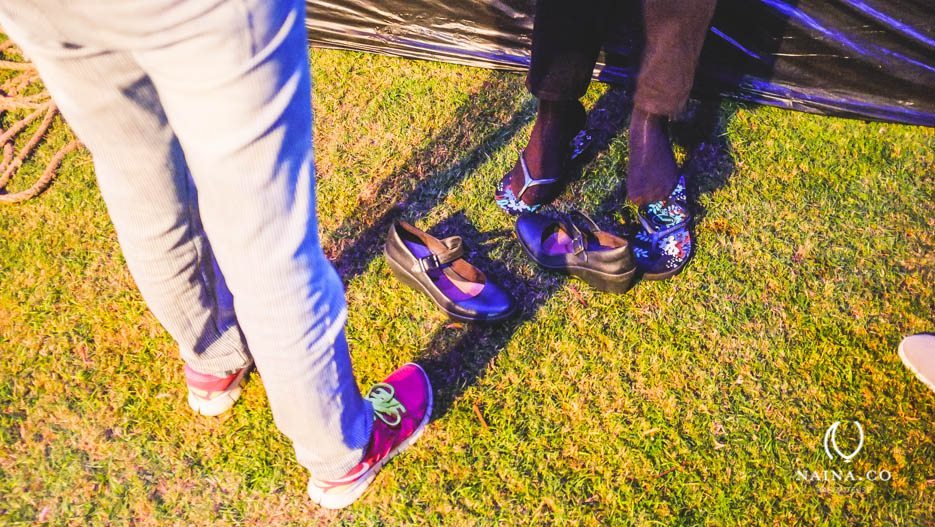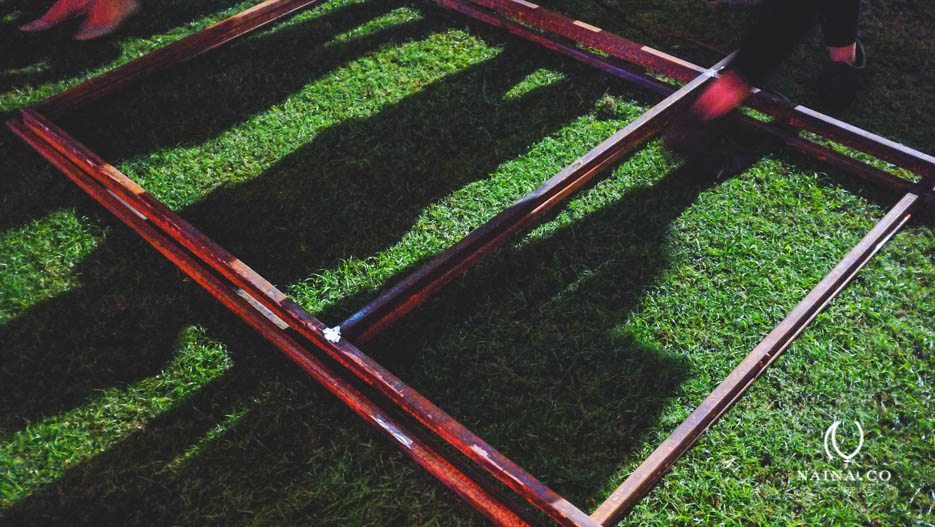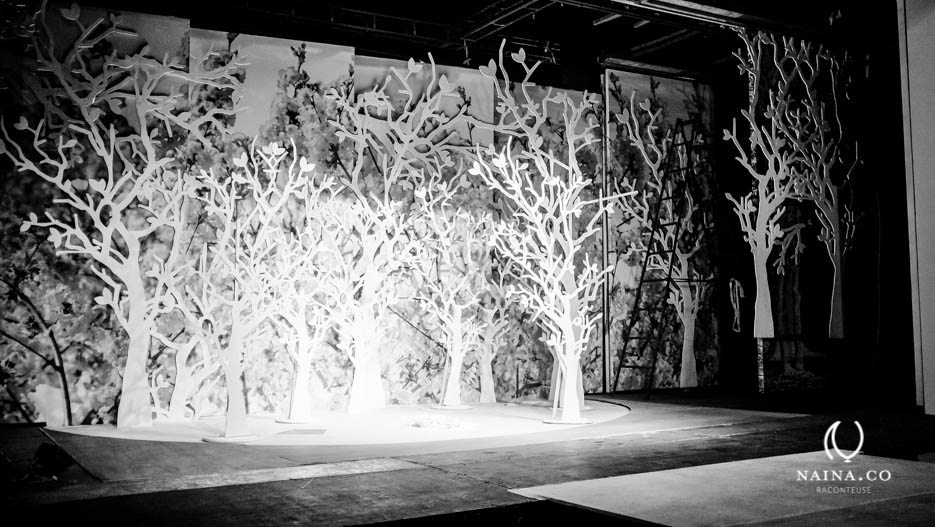 A forest on the stage! And the rehearsals begin.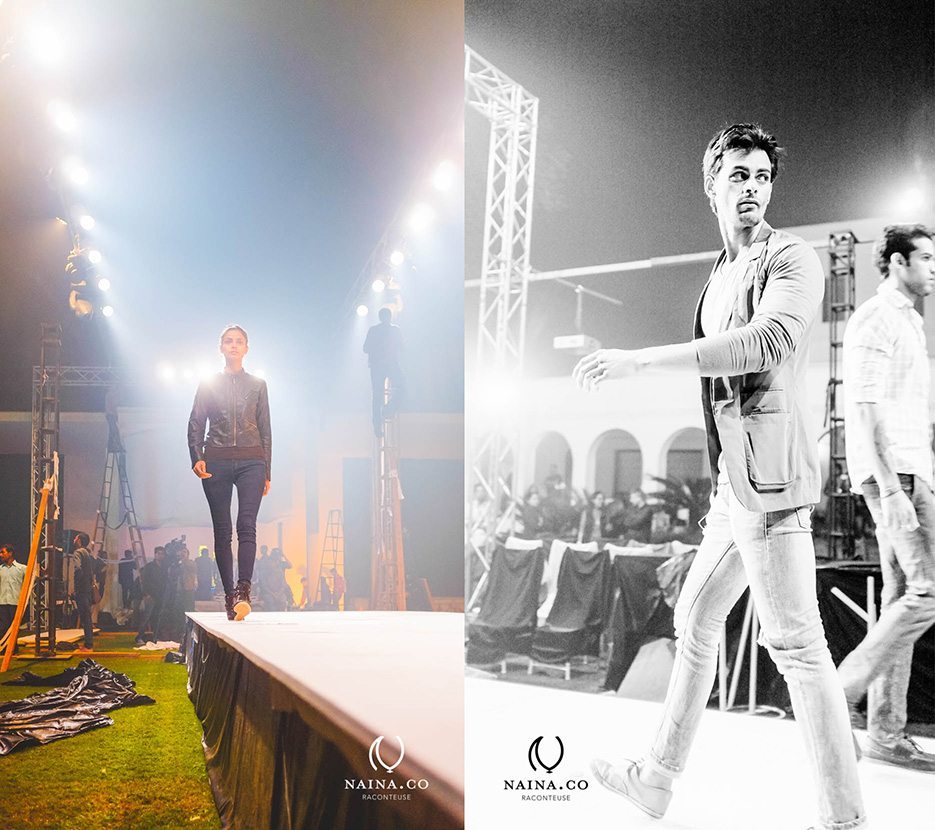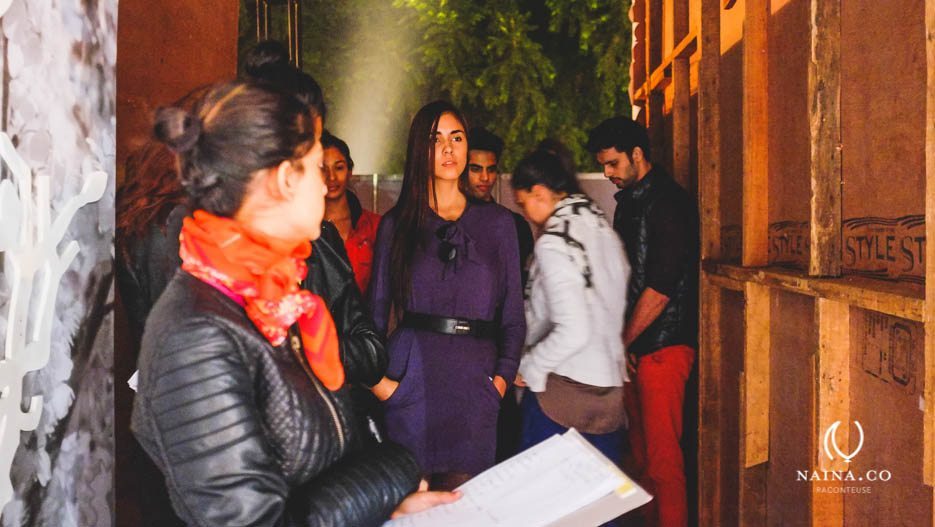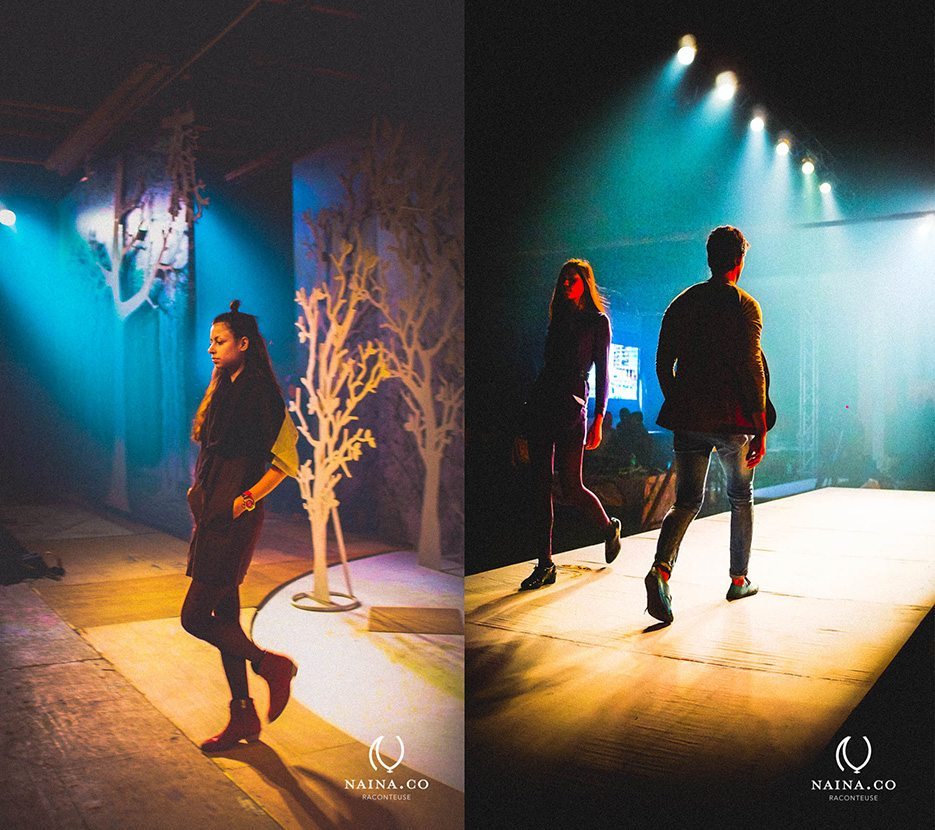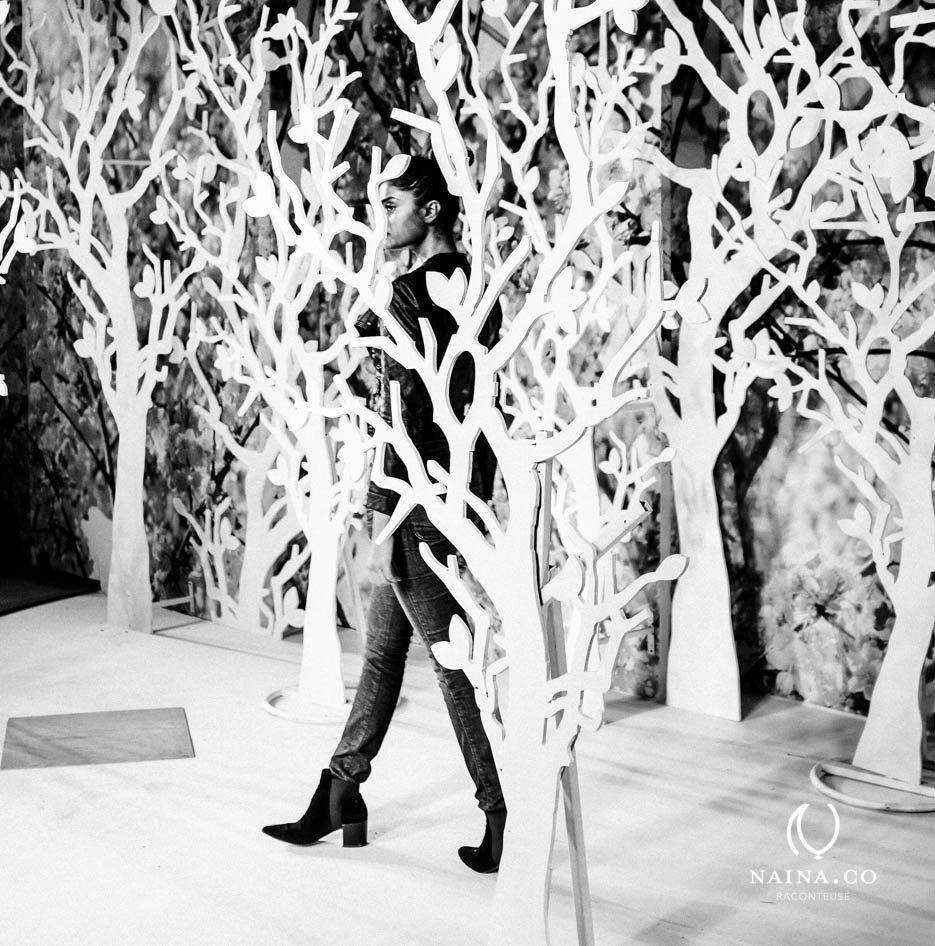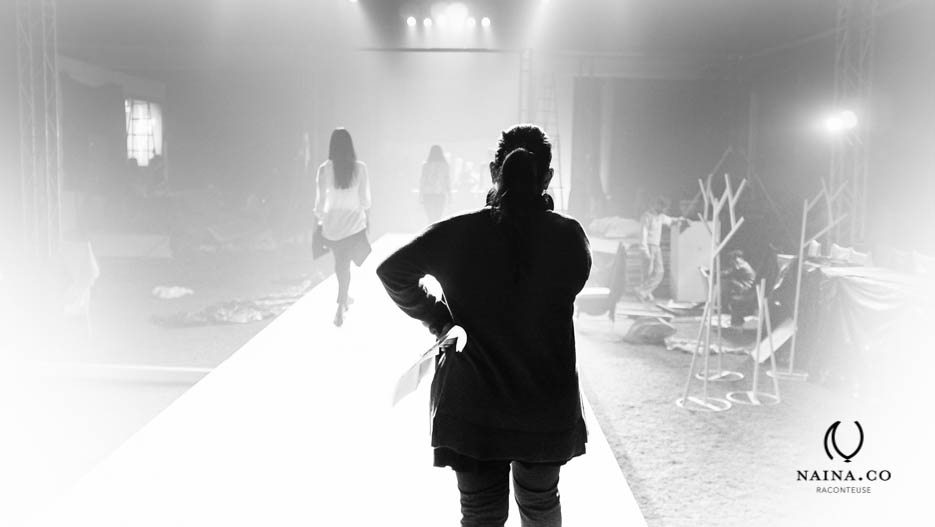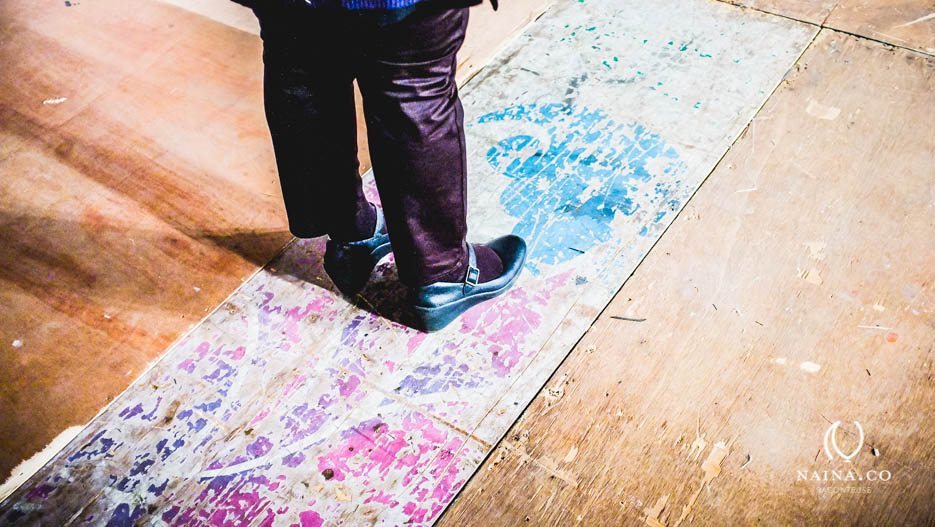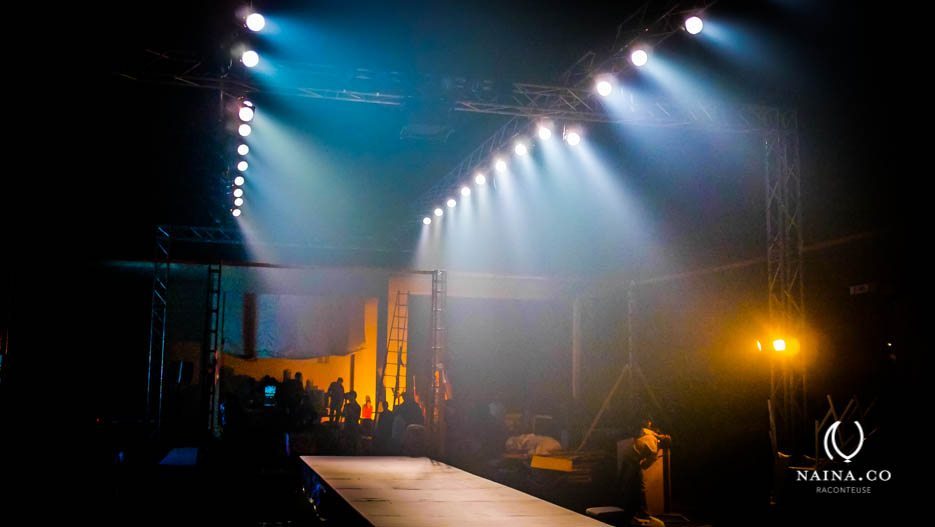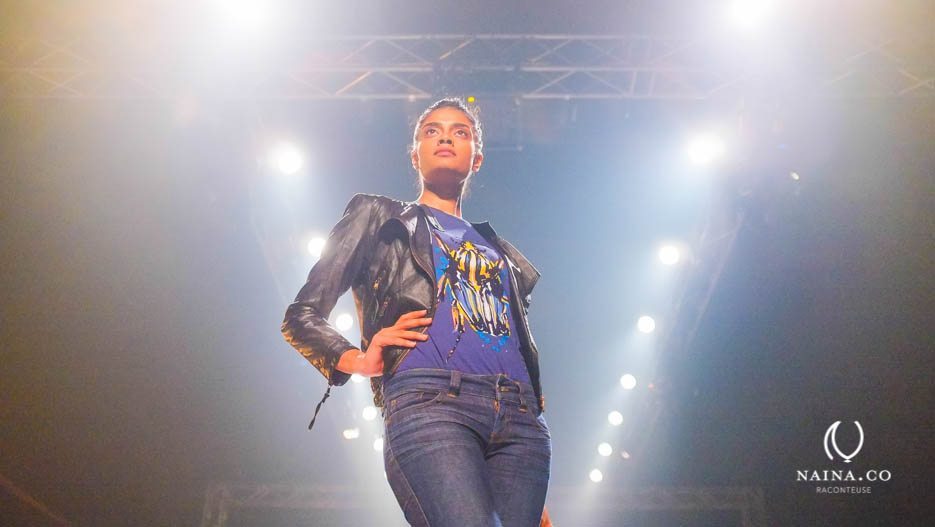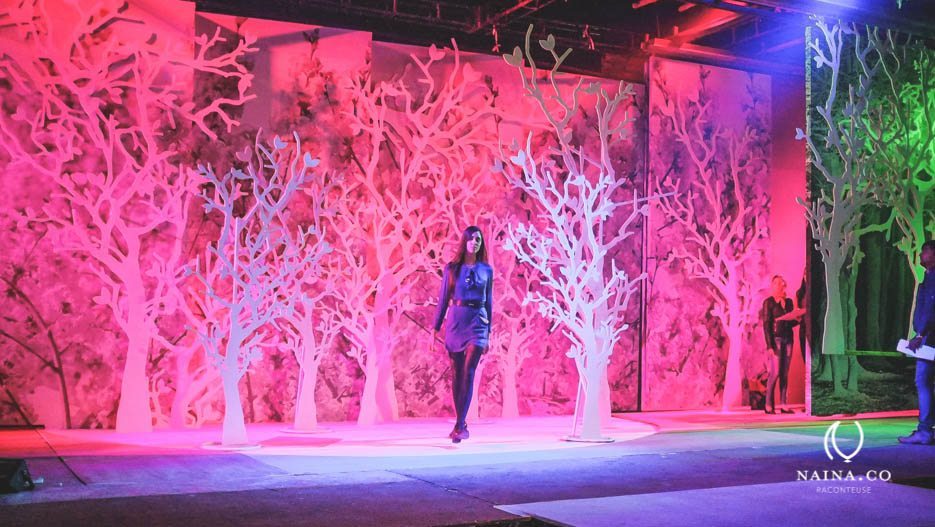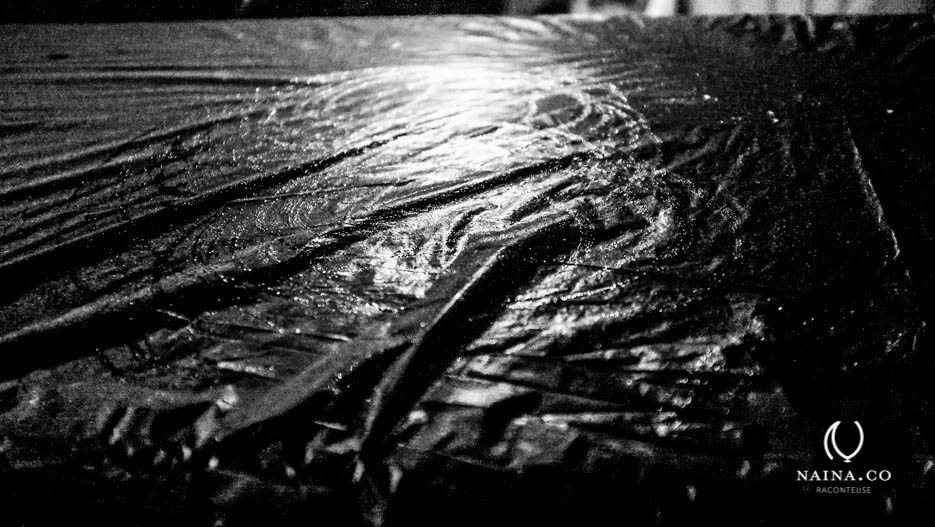 Dew on plastic covers.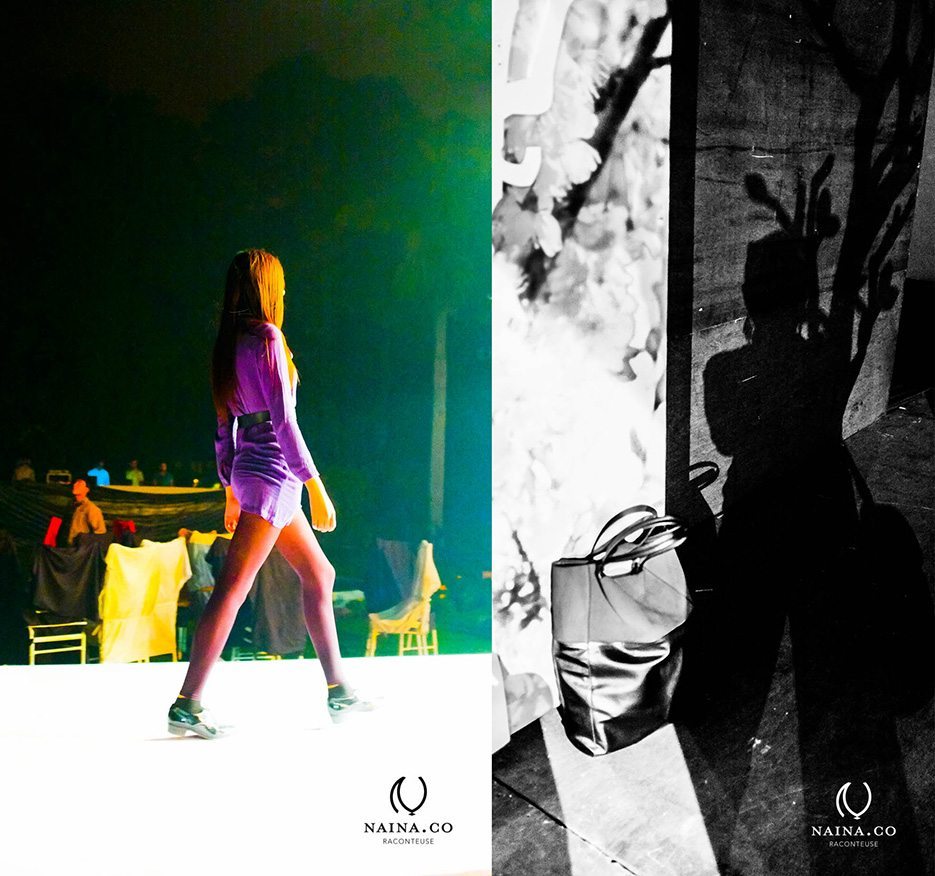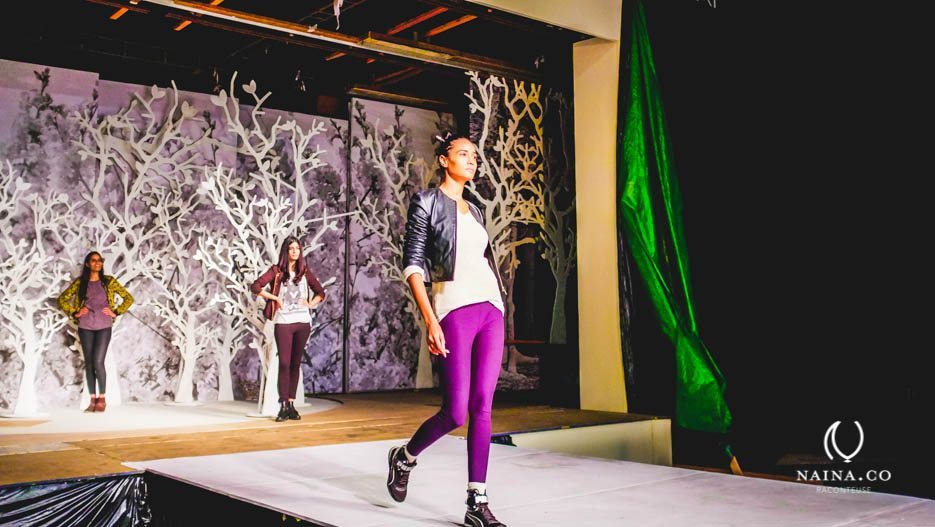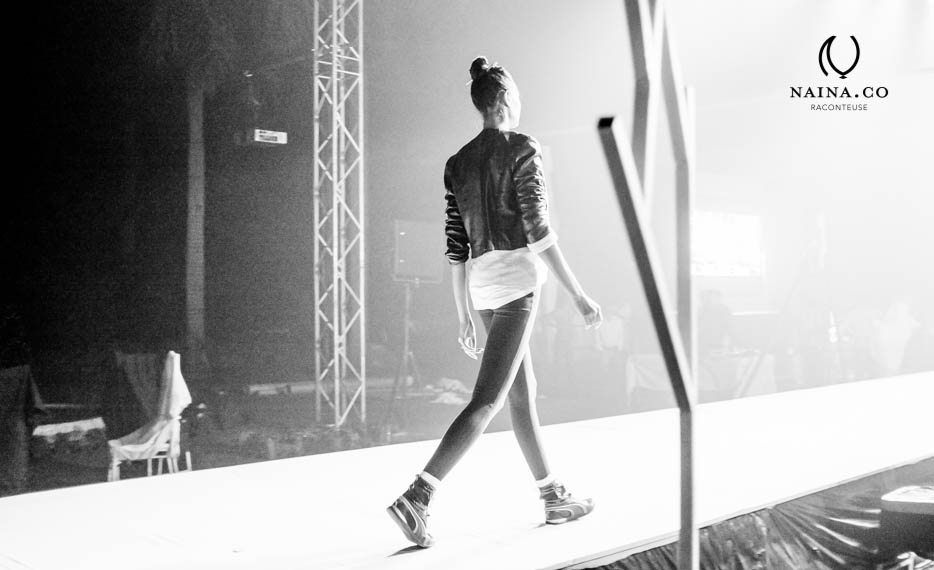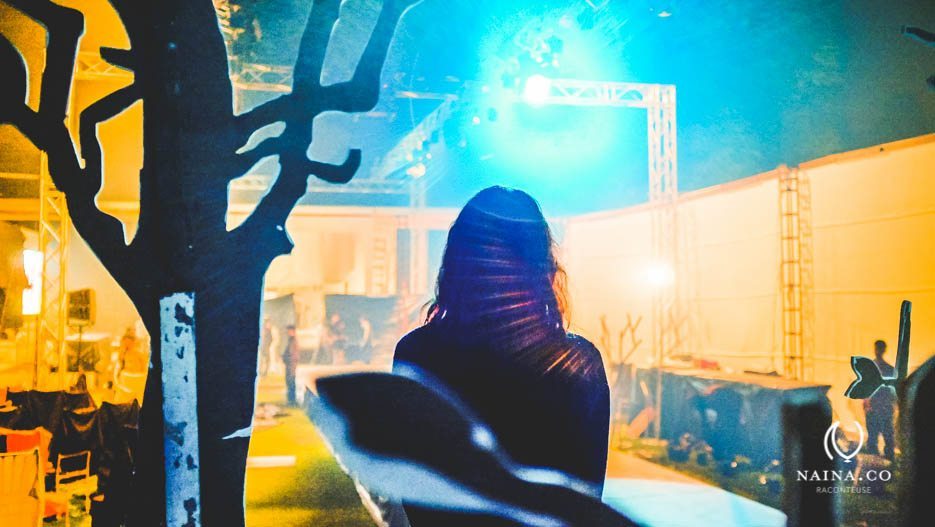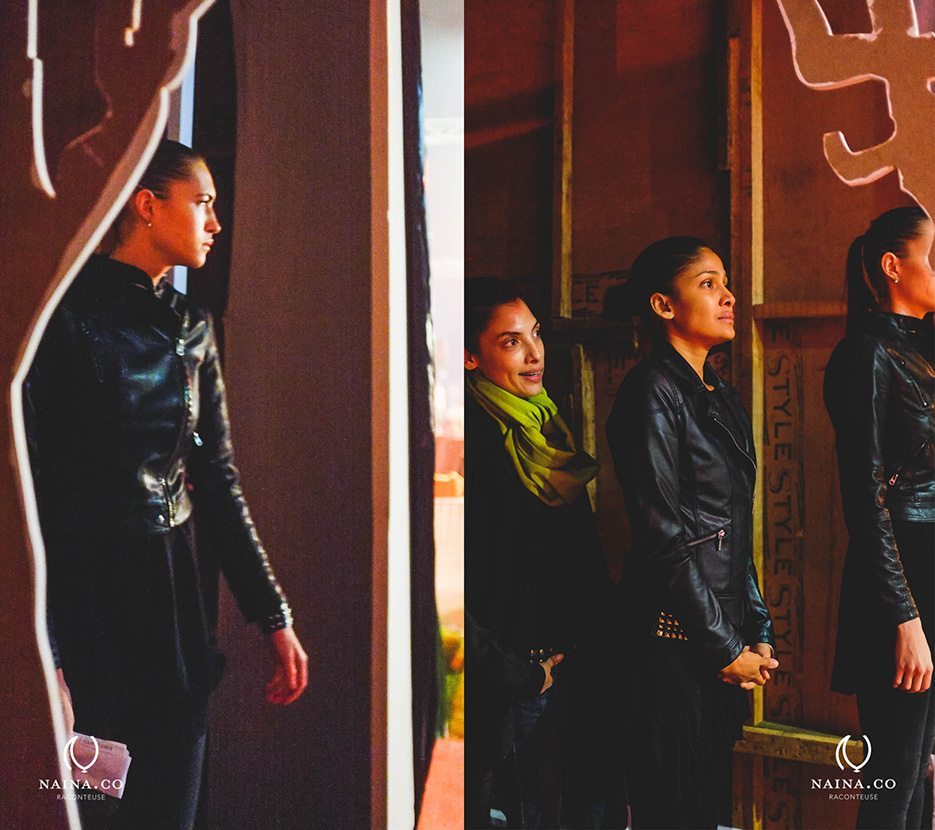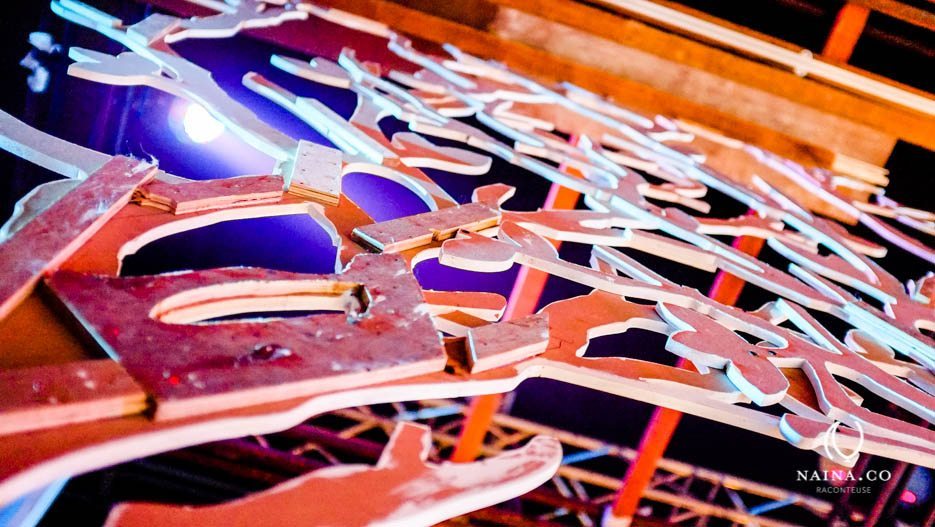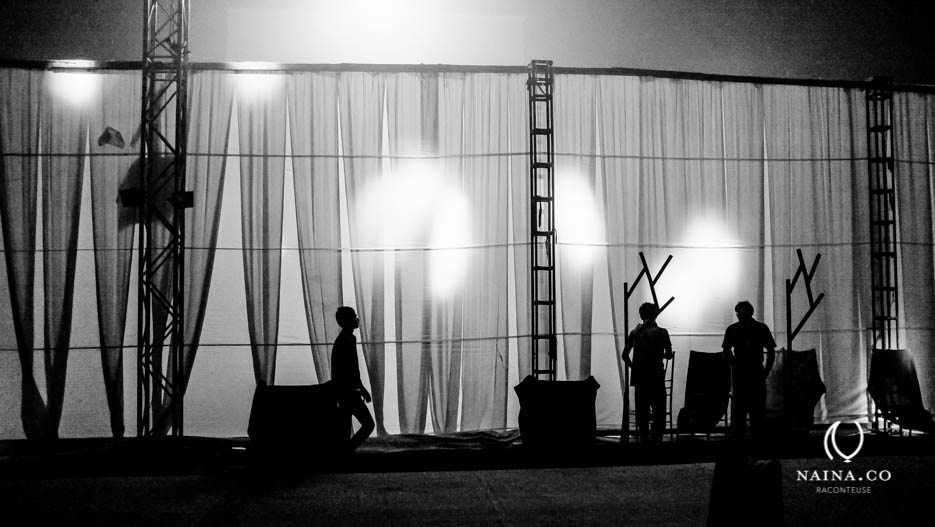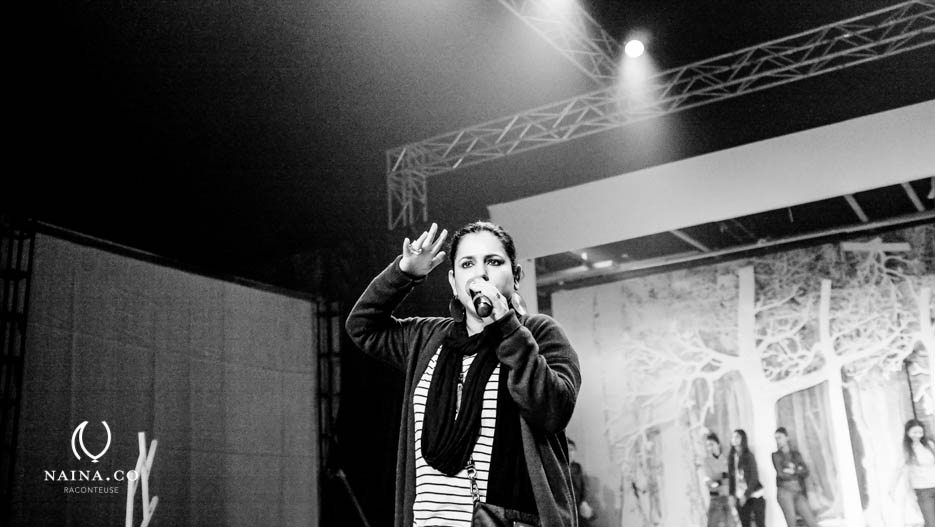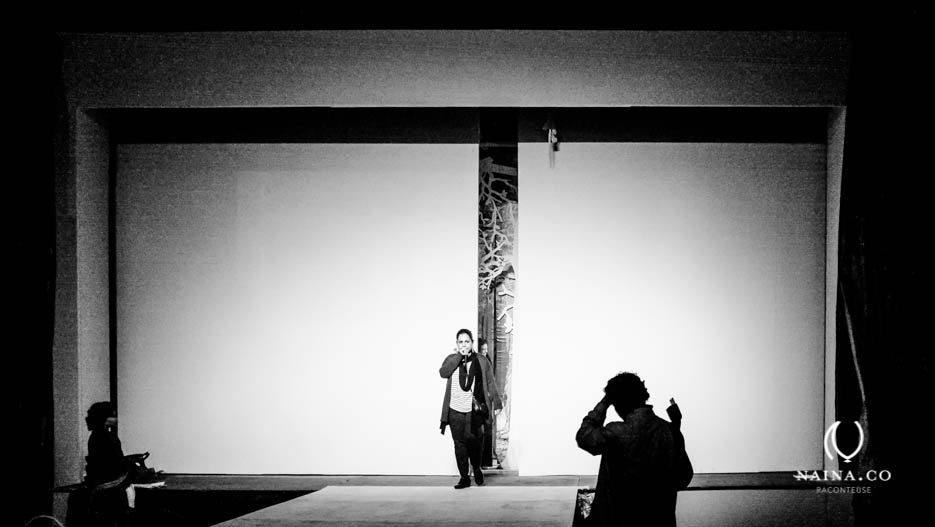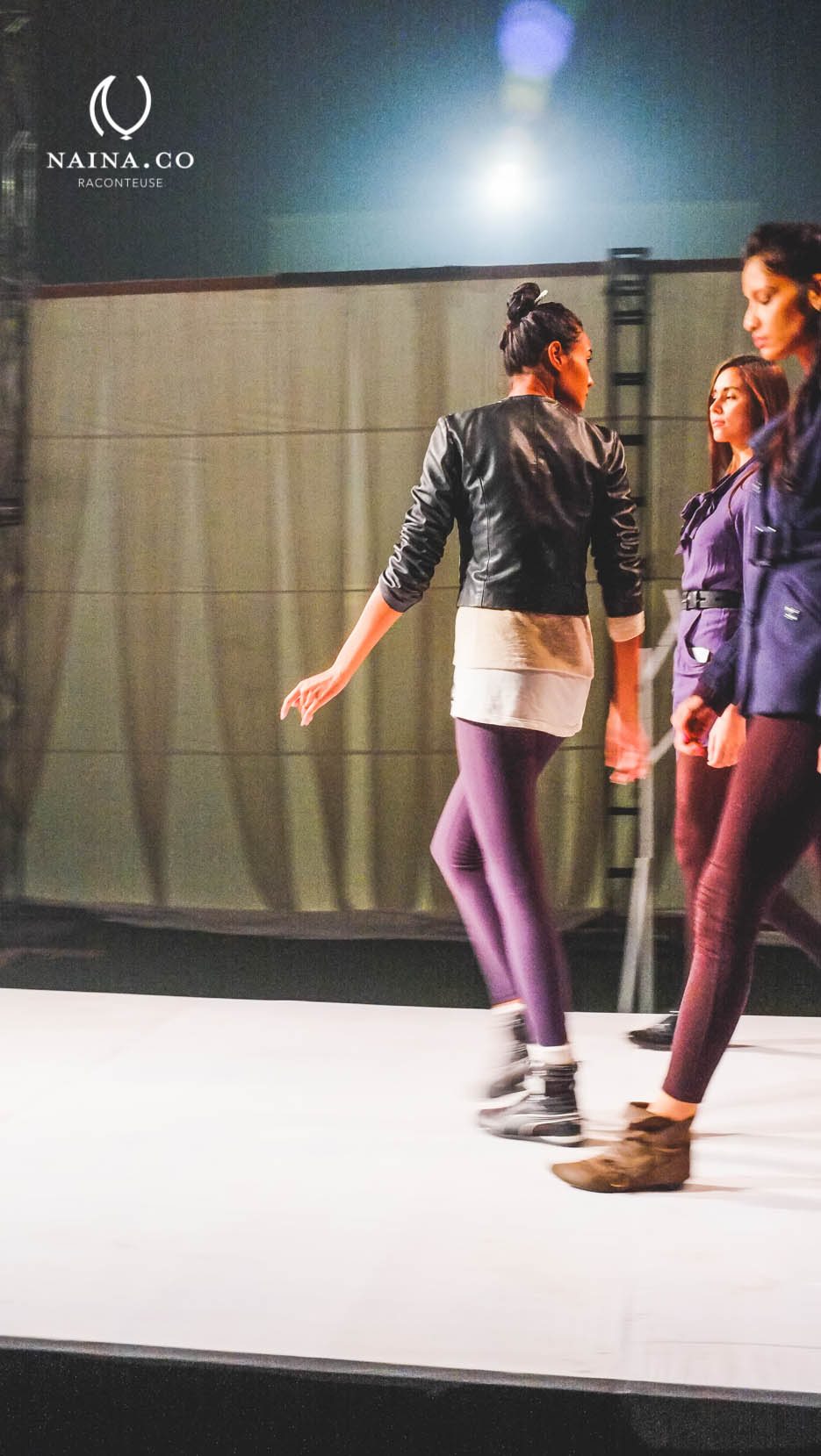 Such a crazy busy day. All in preparation for the evening next day. Another set of photographs for the setup and backstage coming up after this one. You've already seen the Fittings sessions earlier.