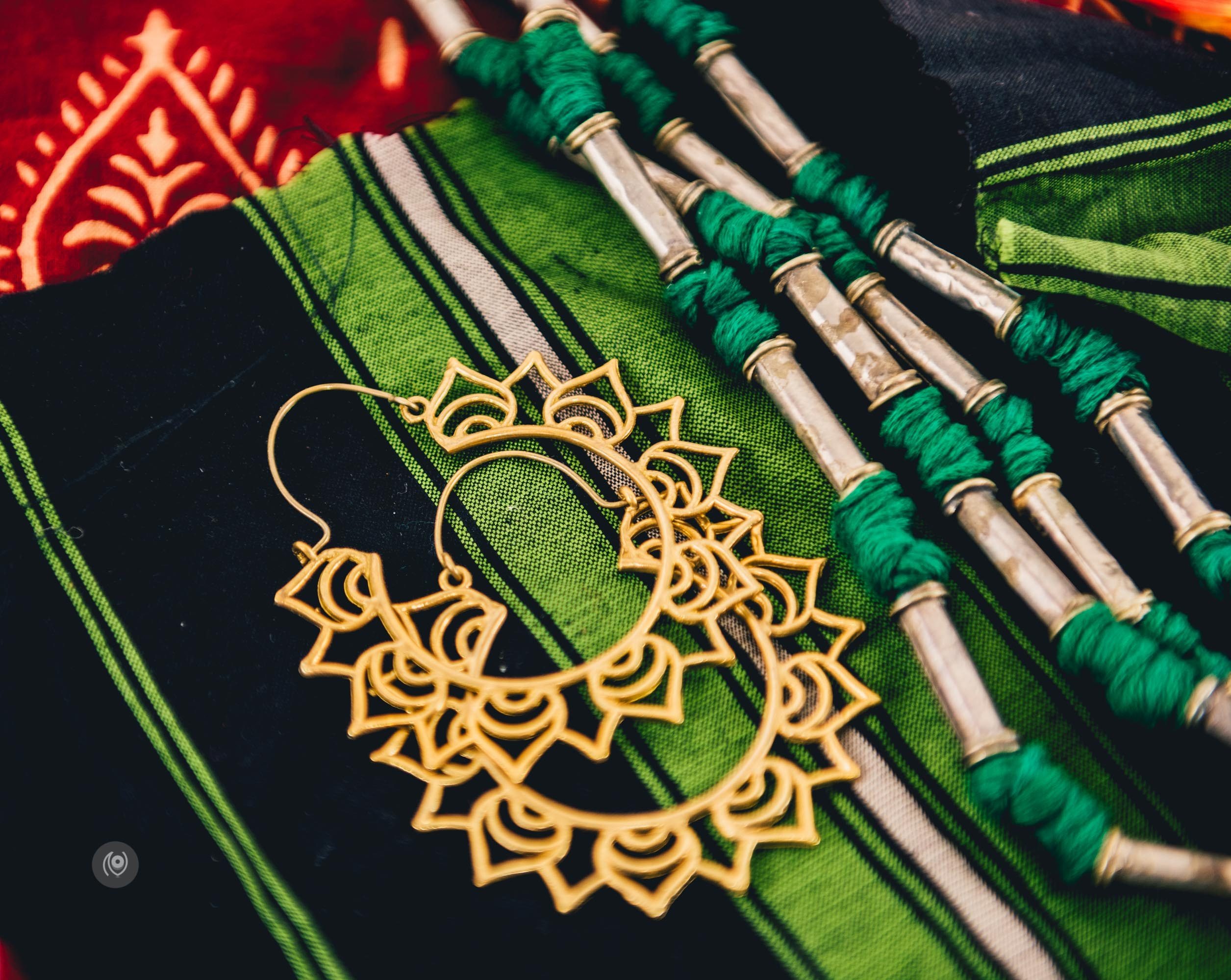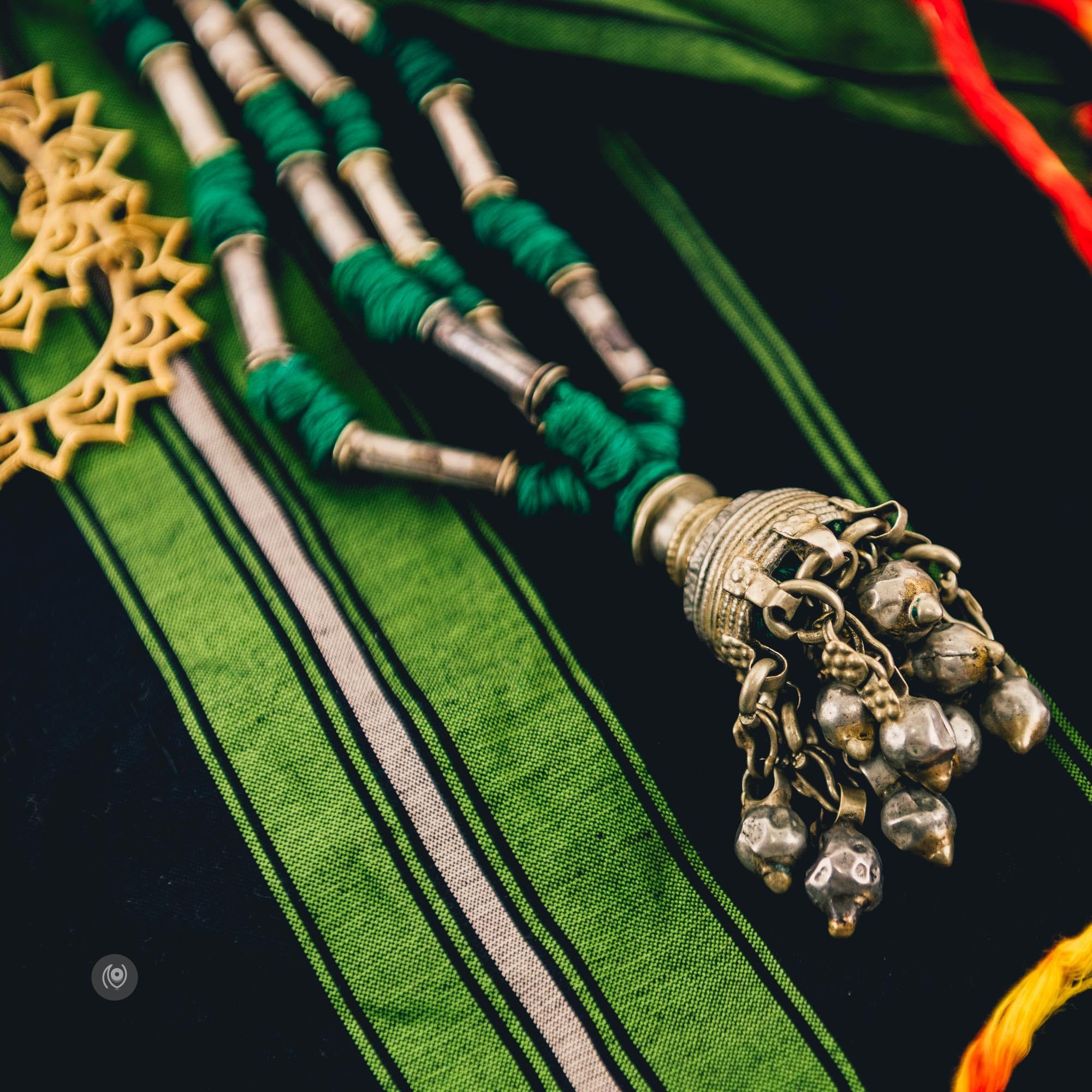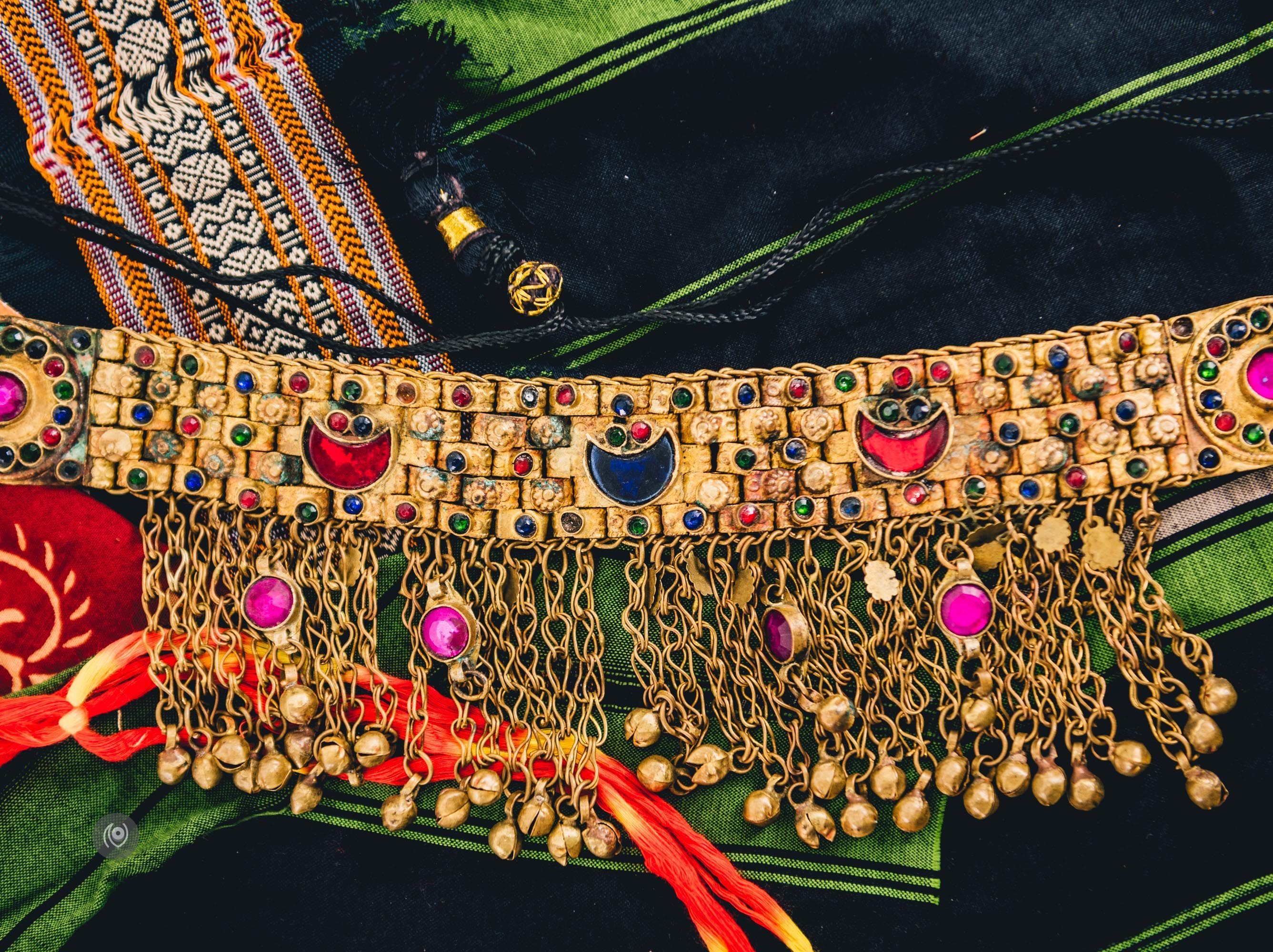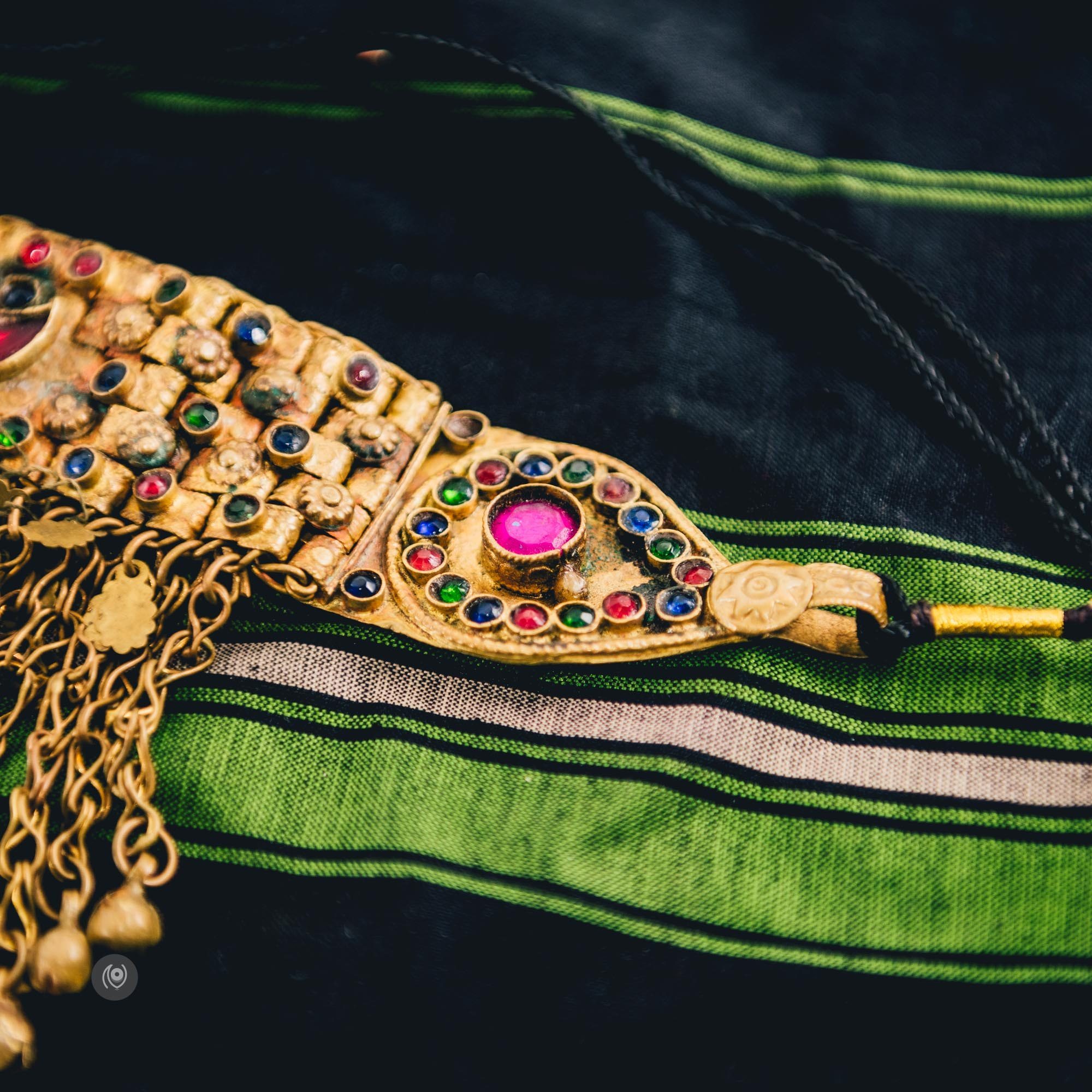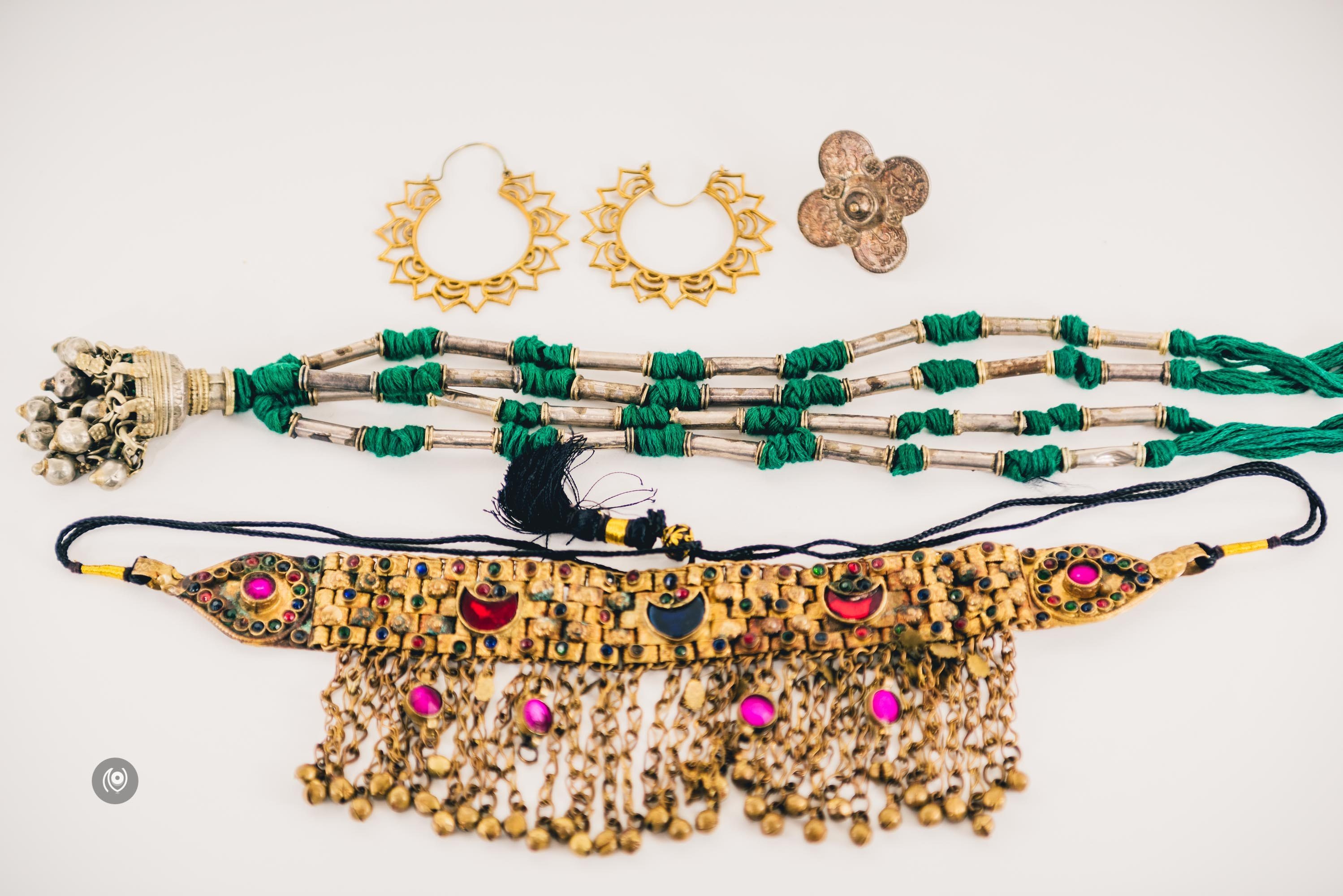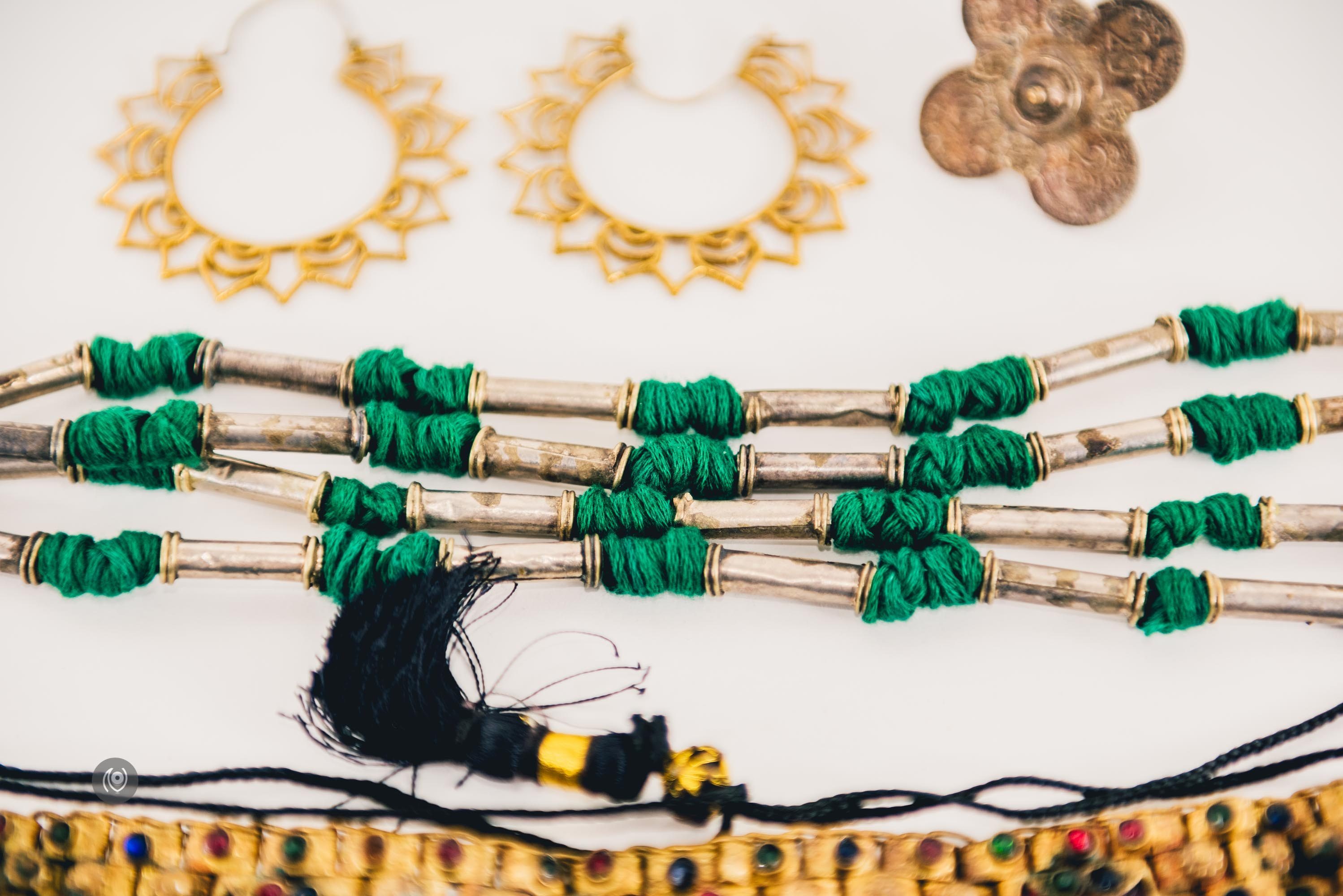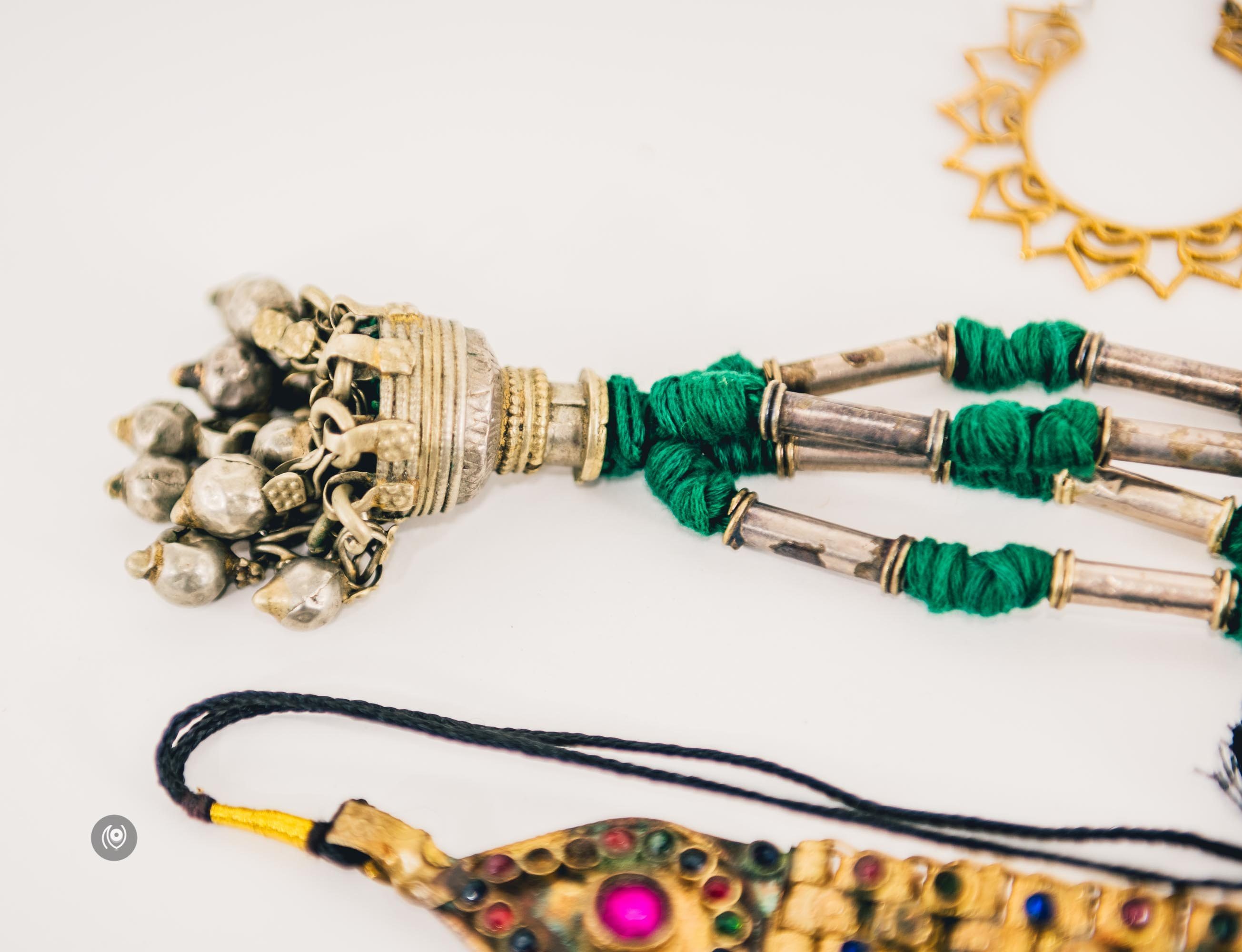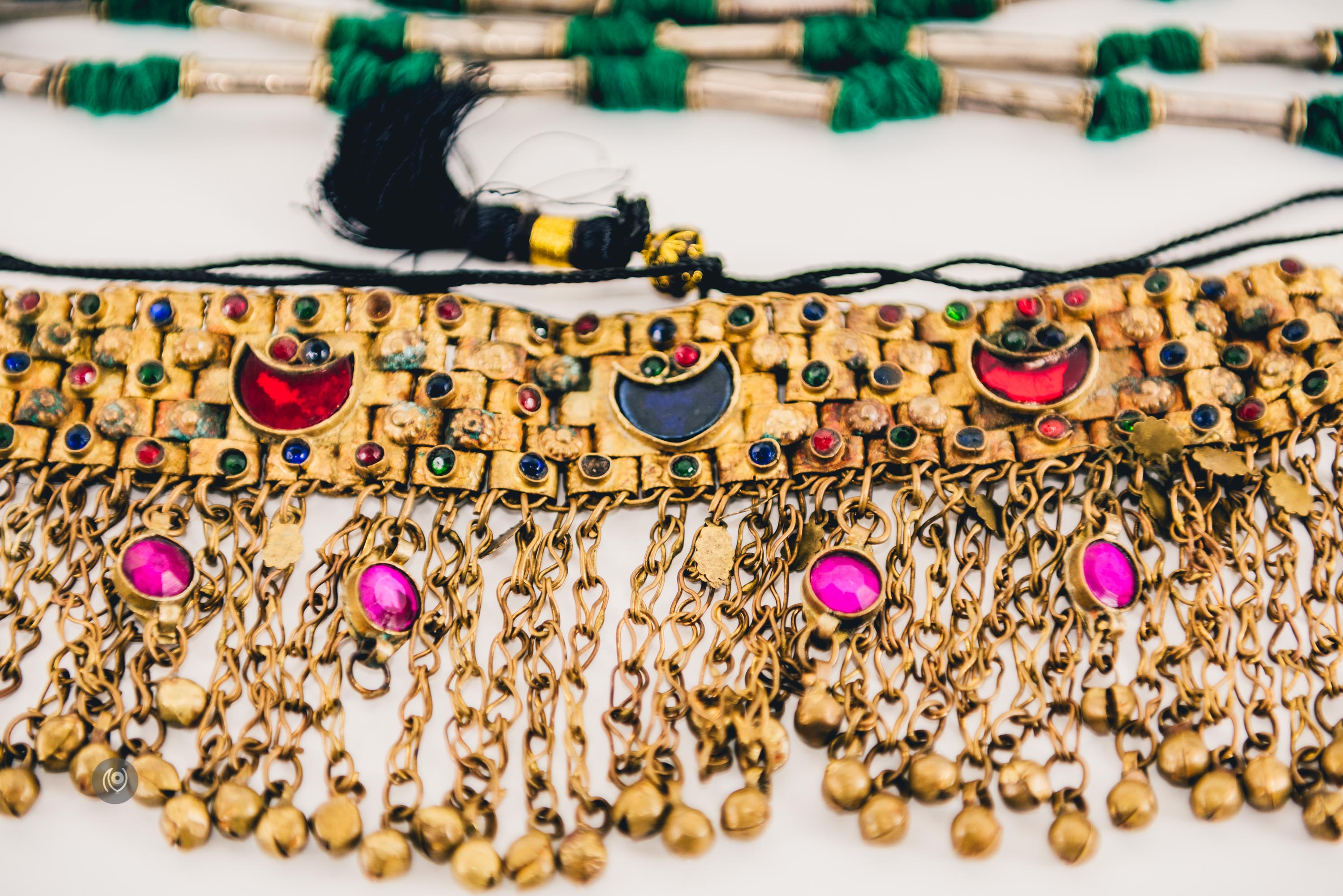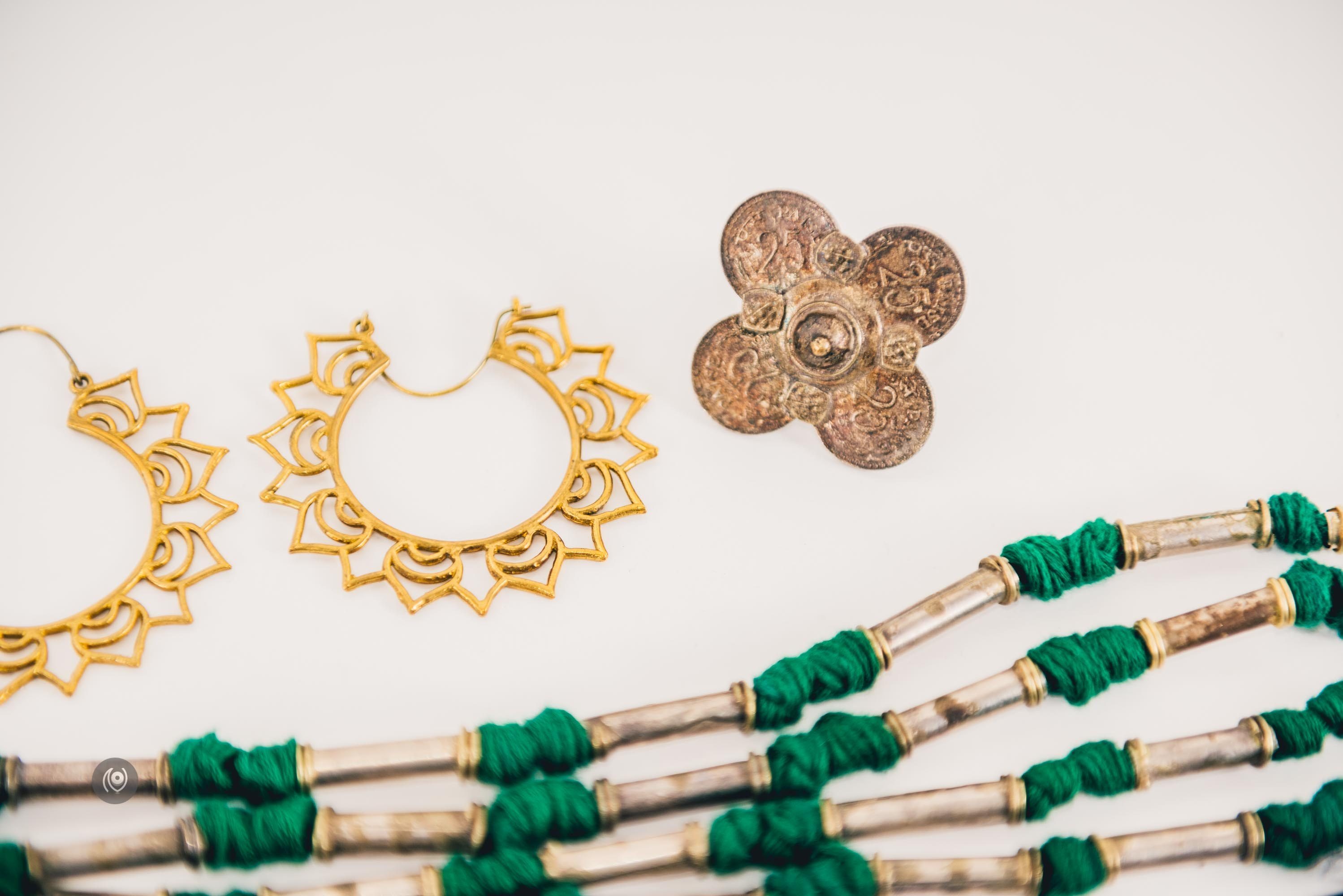 Names of jewellery featured above and in the first #MadeInIndia feature on Naina.co : Arzoo Necklace, Ekta Necklace, Tara Earrings, Coin finger ring.
At Maharani Baug, Aditi & Abhilasha love rescuing jewellery that is often being sold to be melted and converted into something flashy and new. They love pieces that have been pre-loved and that come with a story.
The "Arzoo" necklace: this beauty was almost lost forever until Maharani Baug stumbled upon it. It is a vintage tribal necklace that has seen many magical moments with its previous owner, we are told it is about +60 years old. It shows wonderful craftsmanship and beautiful detailing.
Maharani Baug does not clean a vintage piece – they love that wonderful patina as do I. Cleaning a gorgeous piece as this would actually make it lose some of its charm and character, on close examination the necklace shows a few spots of oxidation, which is fabulous.
The Ekta necklace: The double knot green necklace is made by melting old currency coins and then combined with a small percentage of silver. Maharani Baug designed this along with their wonderful craftspeople from Telangana. This is how the tribals in the area have been making jewellery for centuries. Maharani Baug works with a tribal family. They sketch designs so as to make their pieces more contemporary while still keeping the core motifs traditional.
A little note about the brand and what compelled Aditi & Abhilasha to start Maharani Baug :
Maharani Baug is our little garden of pleasure, our brand is a contradiction – we mix the old with the modern, the past with the present, the rough with the smooth and the royal with the tribal.

My sister ( Abhilasha) and I (Aditi) are lucky to be third-generation, army children. So, in a way, our family has been nomadic for the last three generations and this has created a yearning for travel, exploration and an eternal gypsy soul within us. We have been fortunate to witness several of India's craft clusters first hand in our formative growing years and this has left such an indelible mark on us that it led both of us to create Maharani Baug despite our flourishing corporate careers. What started as admiration for our grandmother's jewellery collection, collected by her over the years from her time in Pakistan and Kashmir, evolved into a great desire to share these bold, affordable and handmade pieces with the world.
Maharani Baug currently sells via Instagram, our Facebook page & on the website Once Upon a Tea Time.
Some photos of me wearing the jewellery in the #MadeInIndia #CoverUp 61st edition.