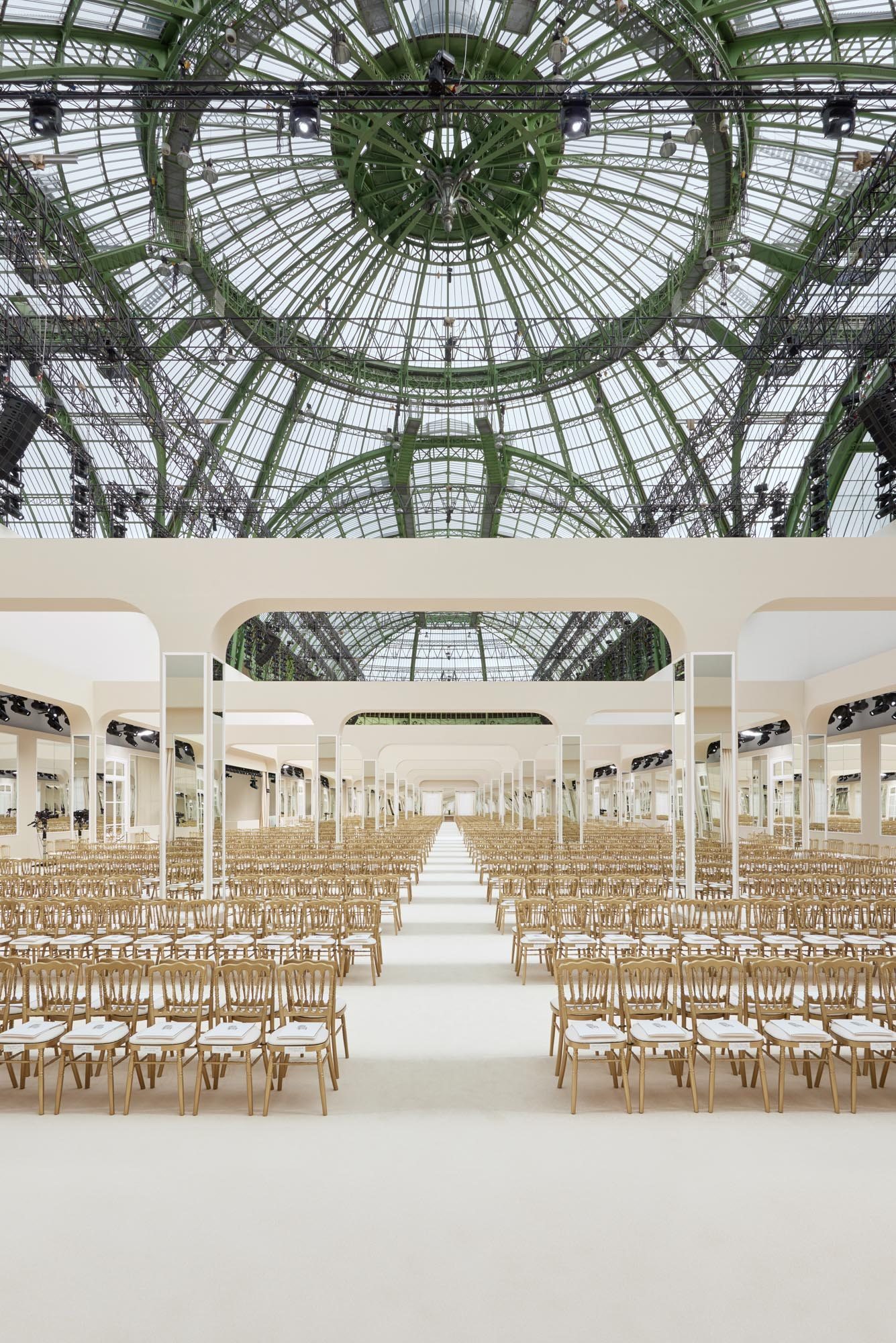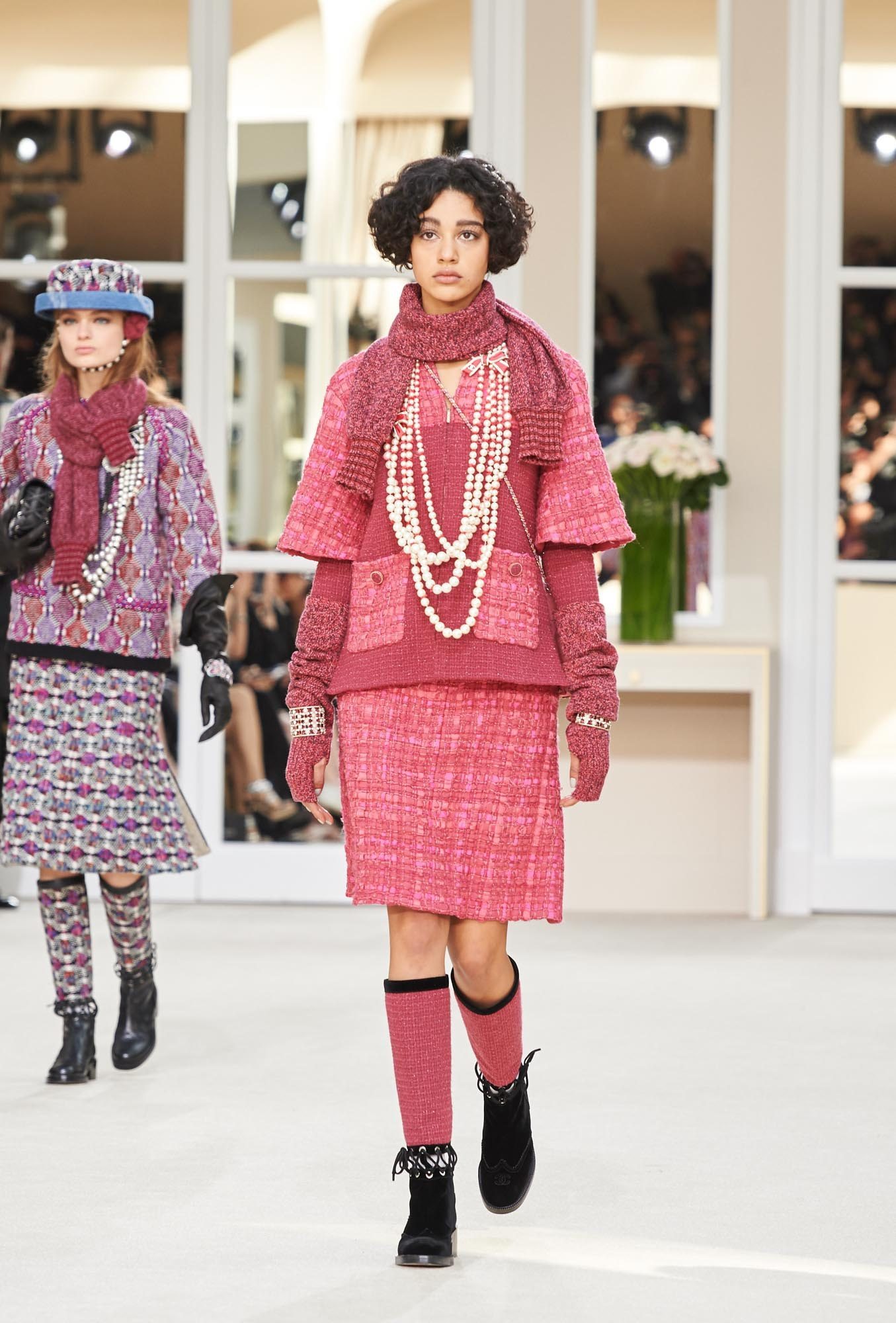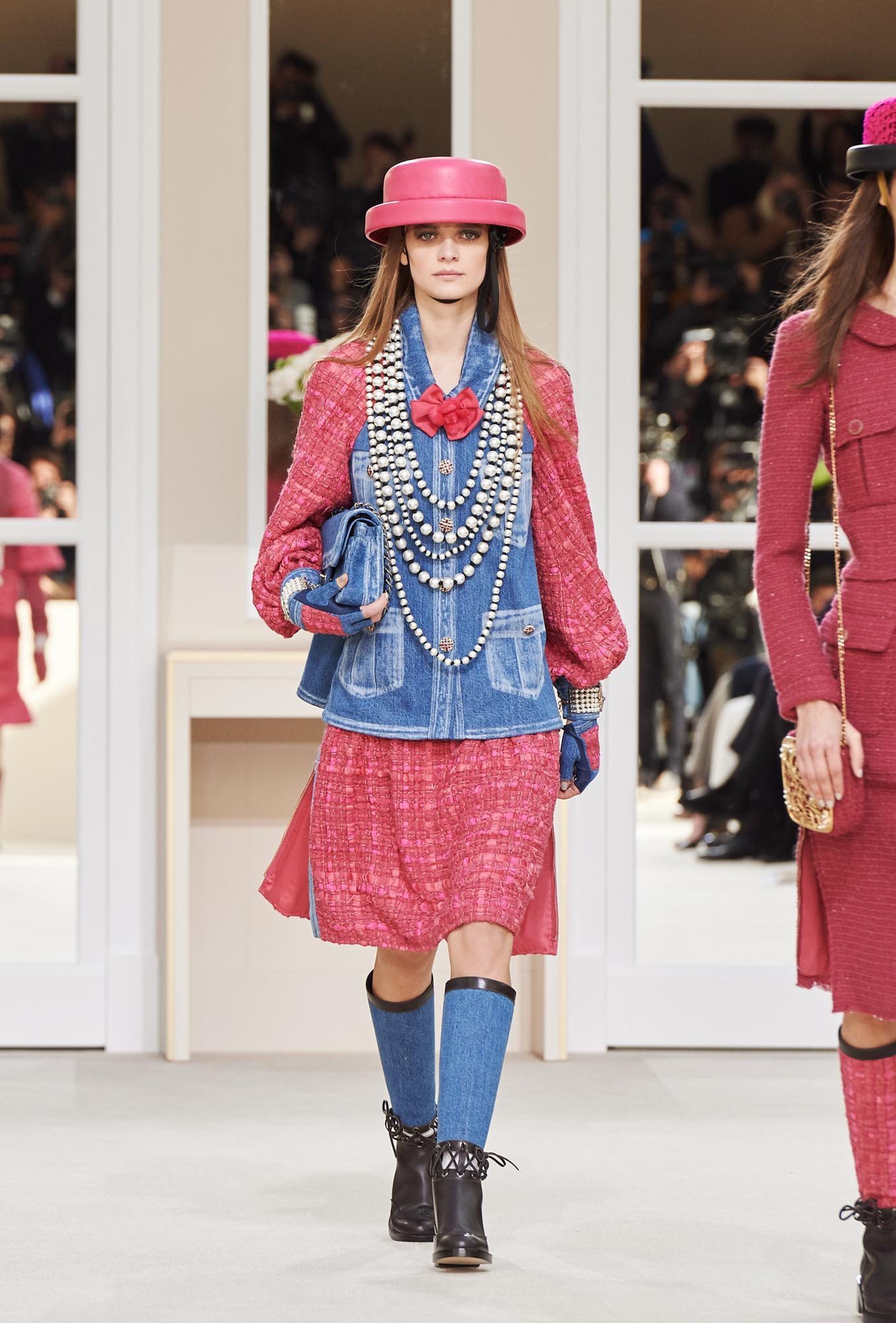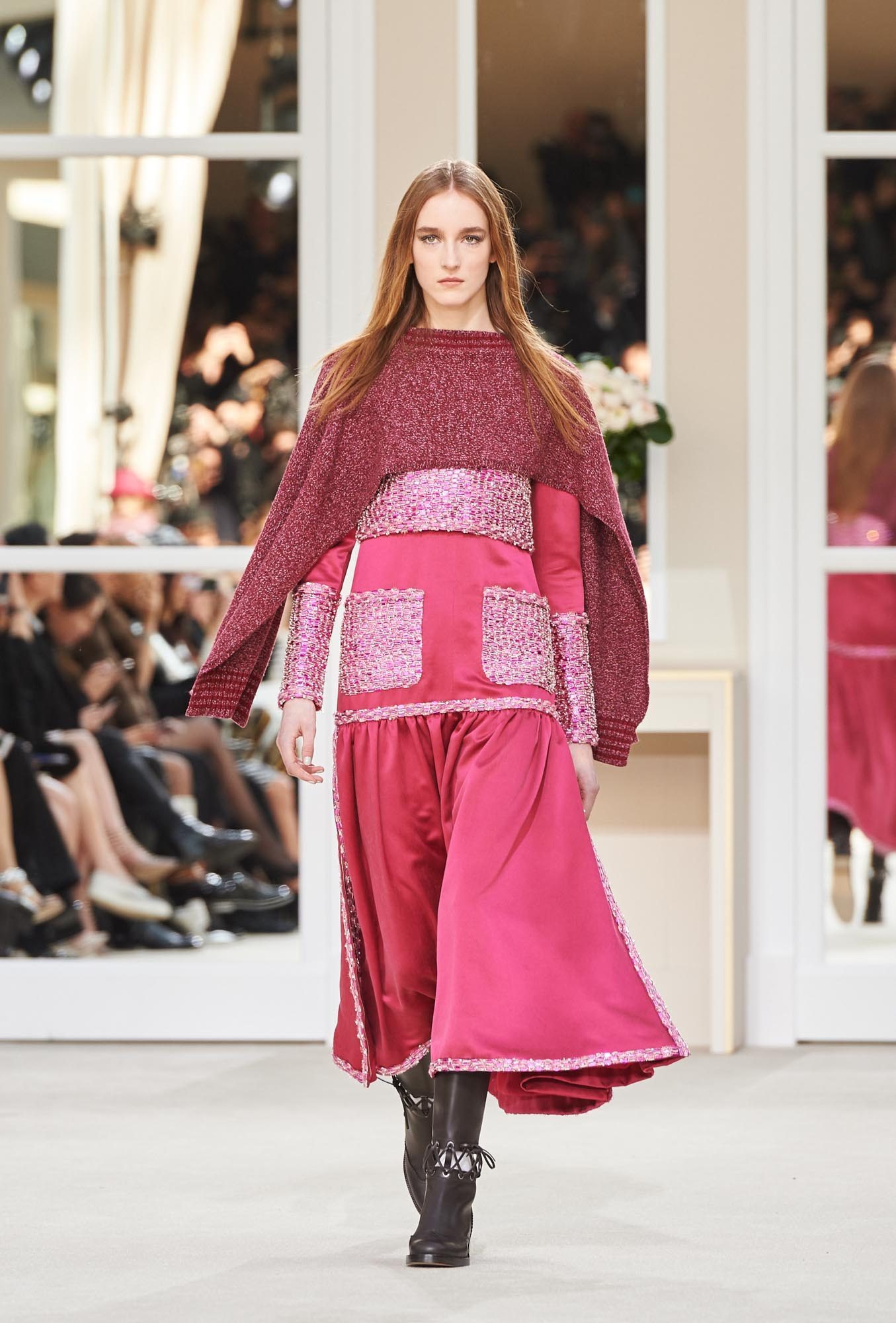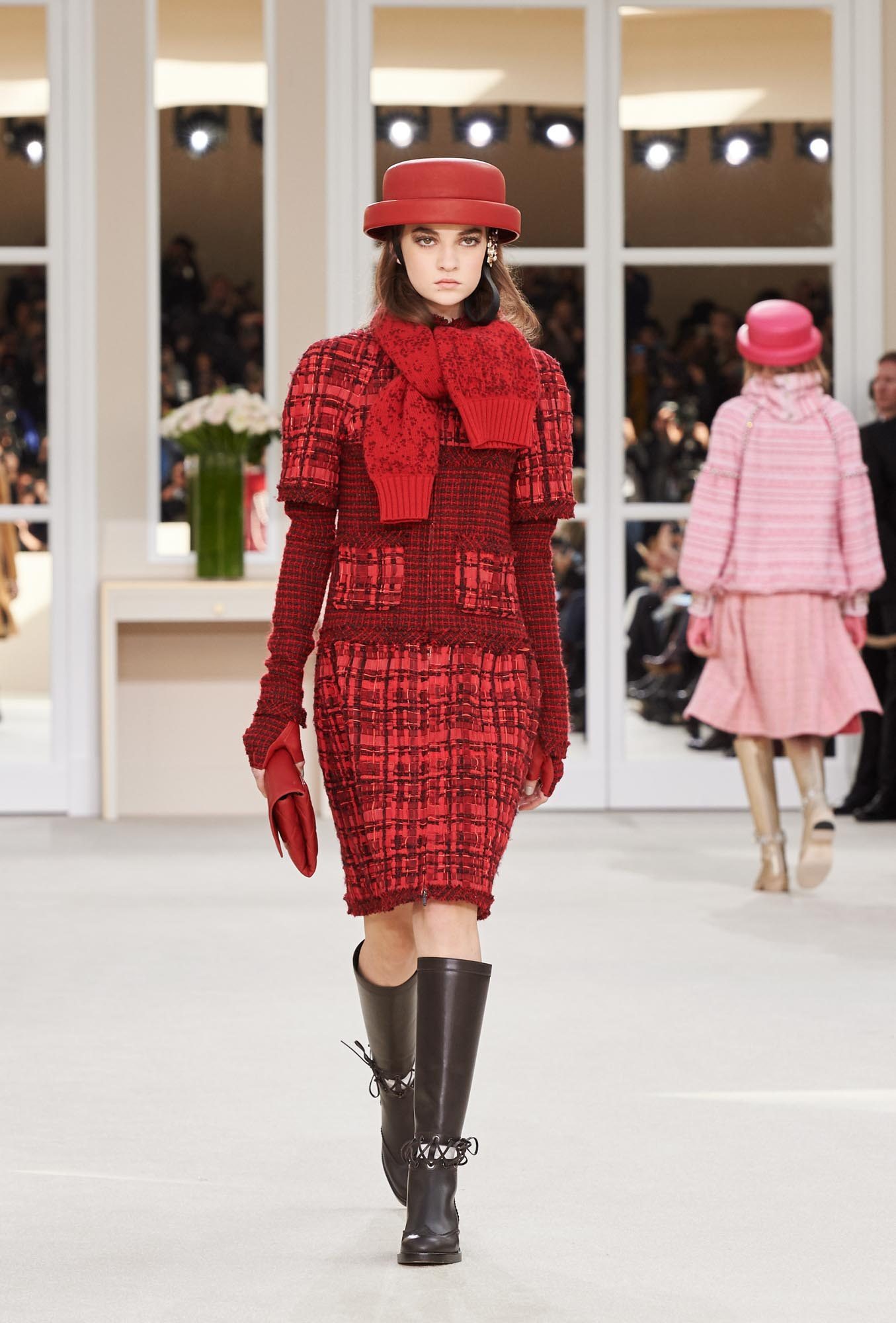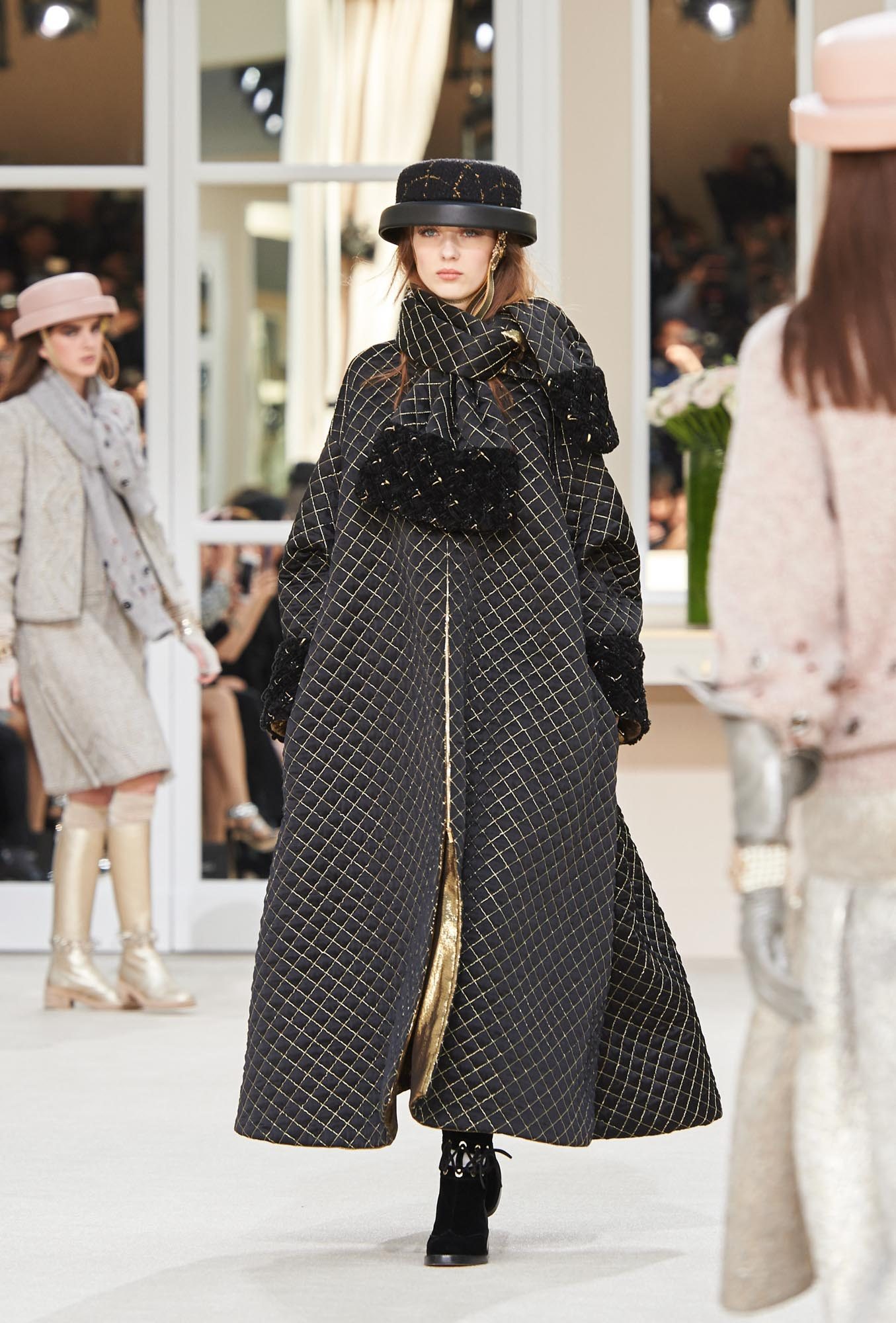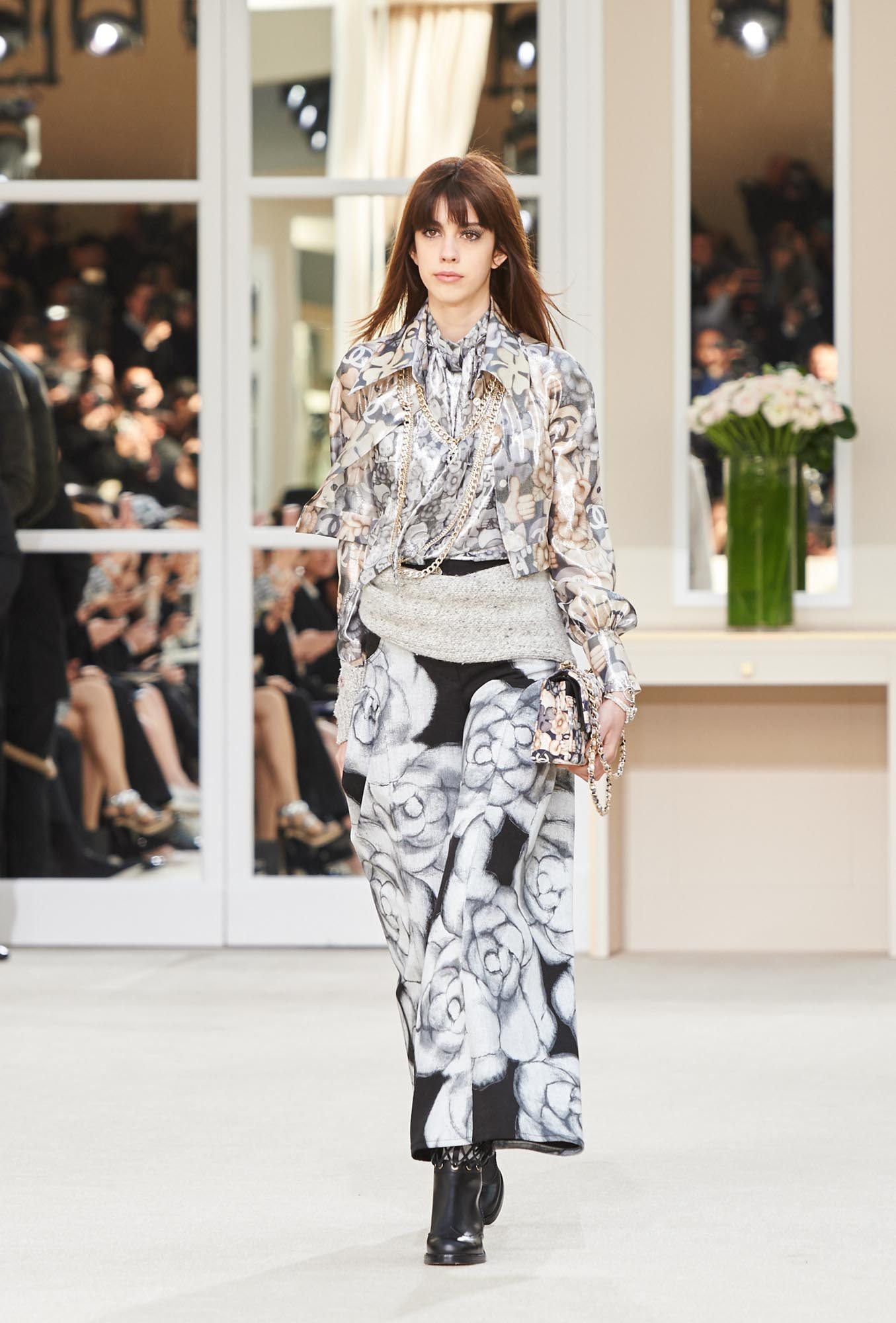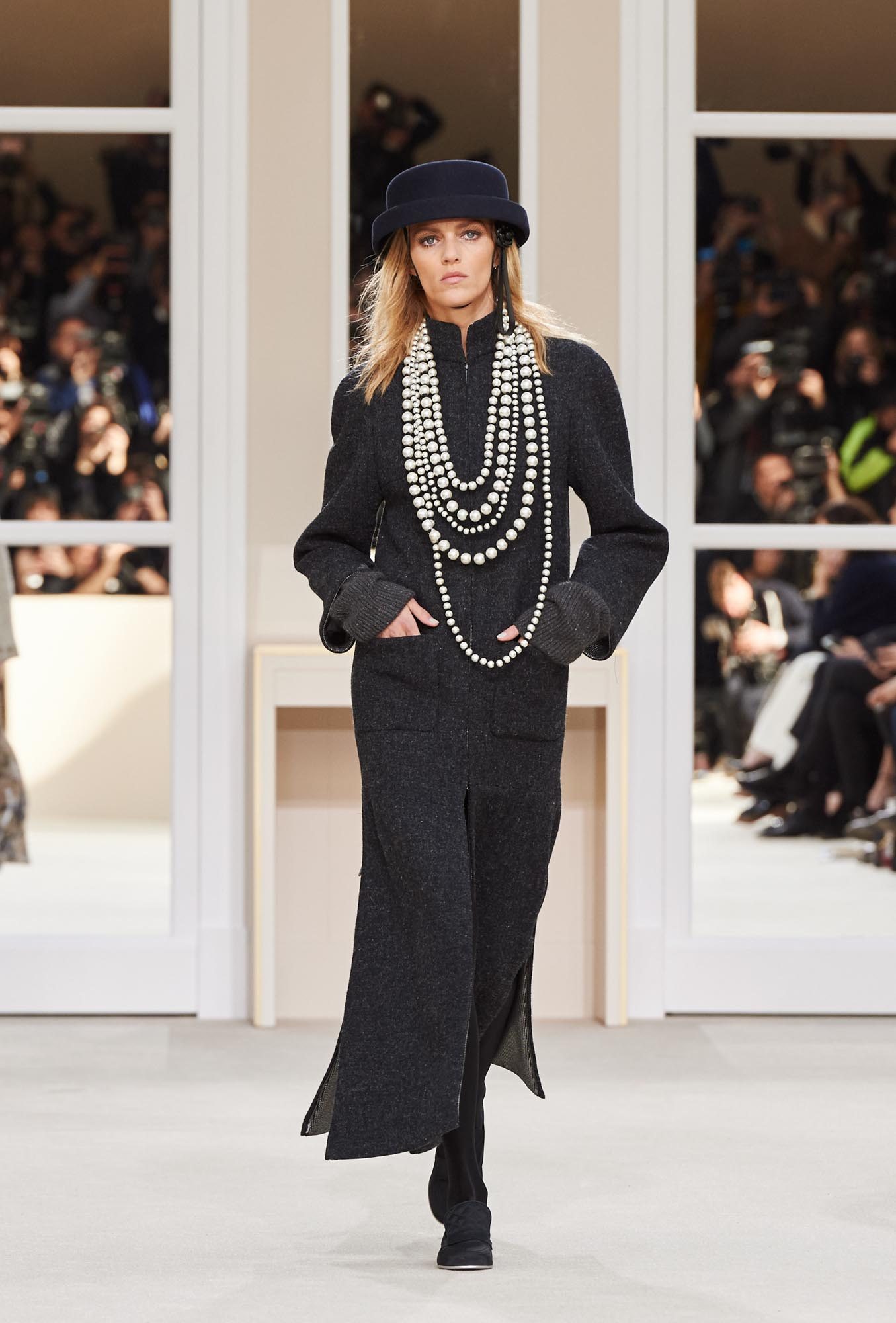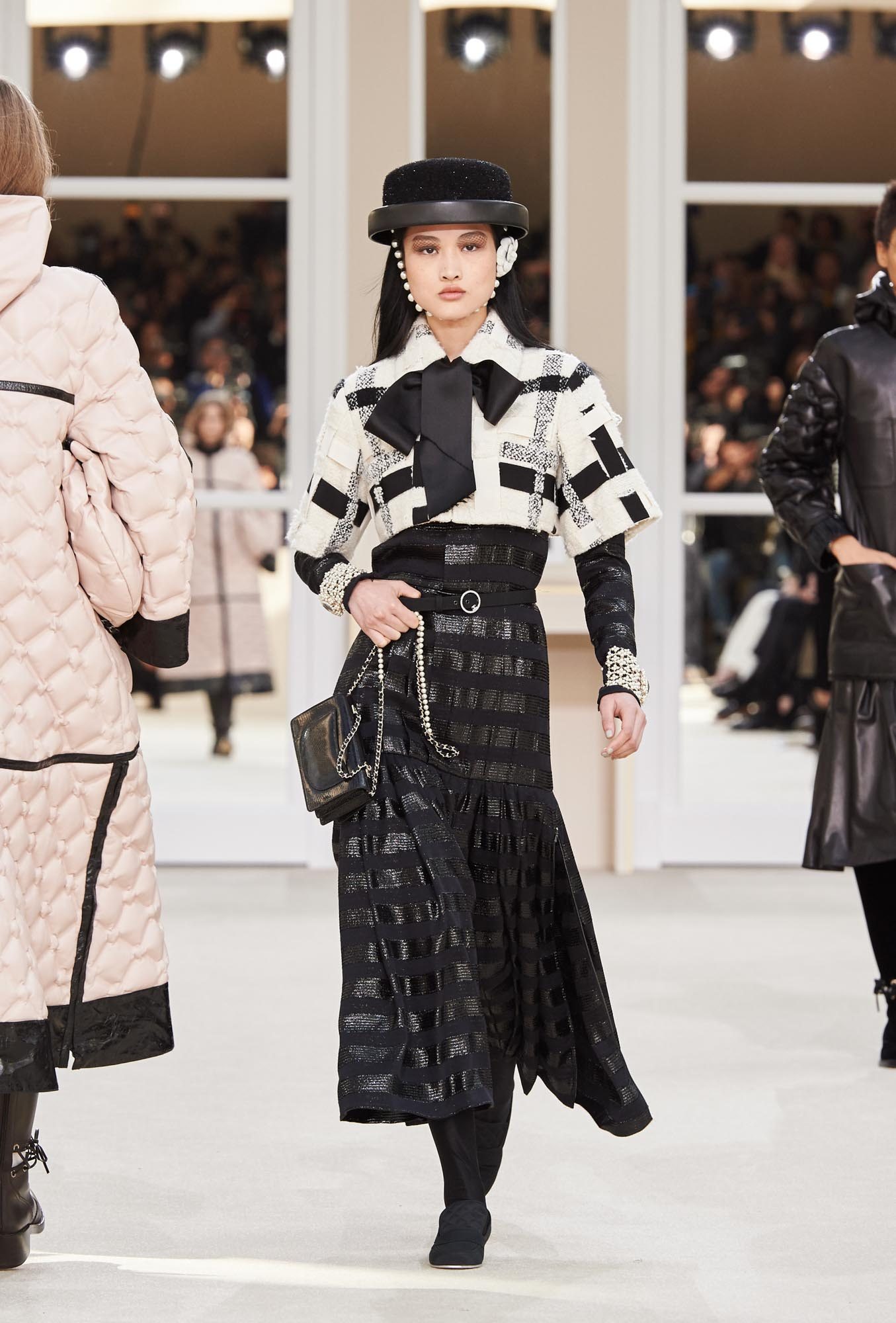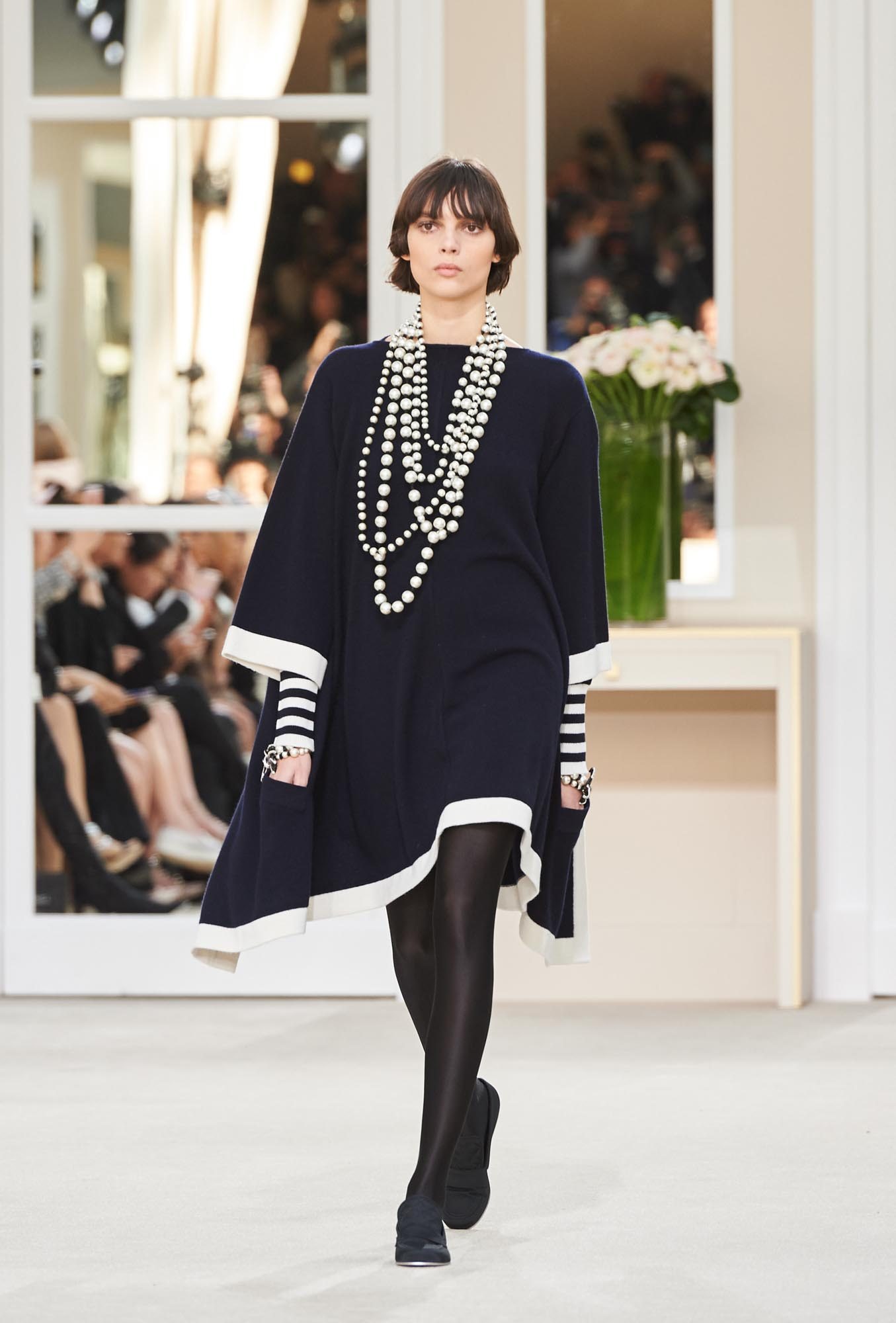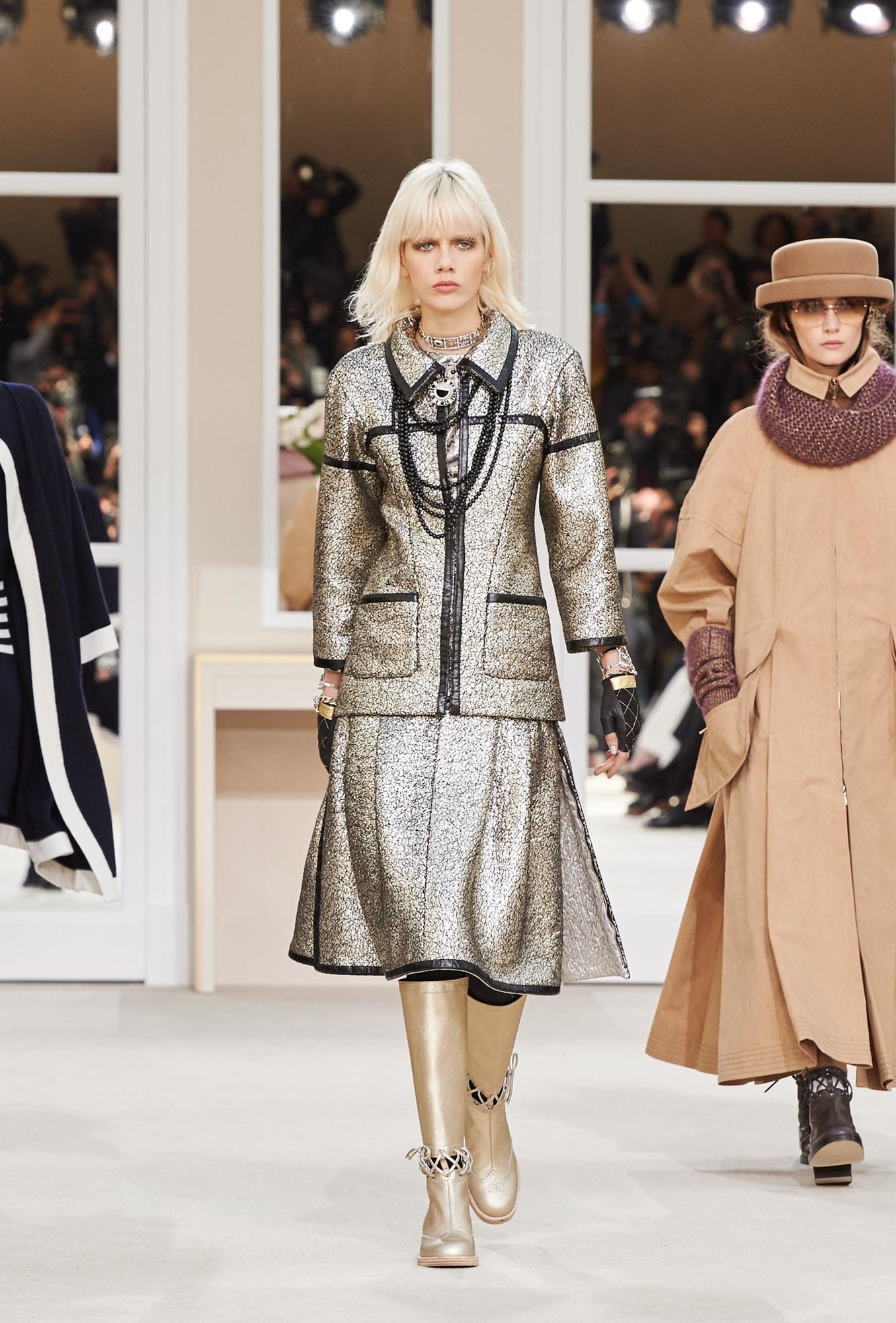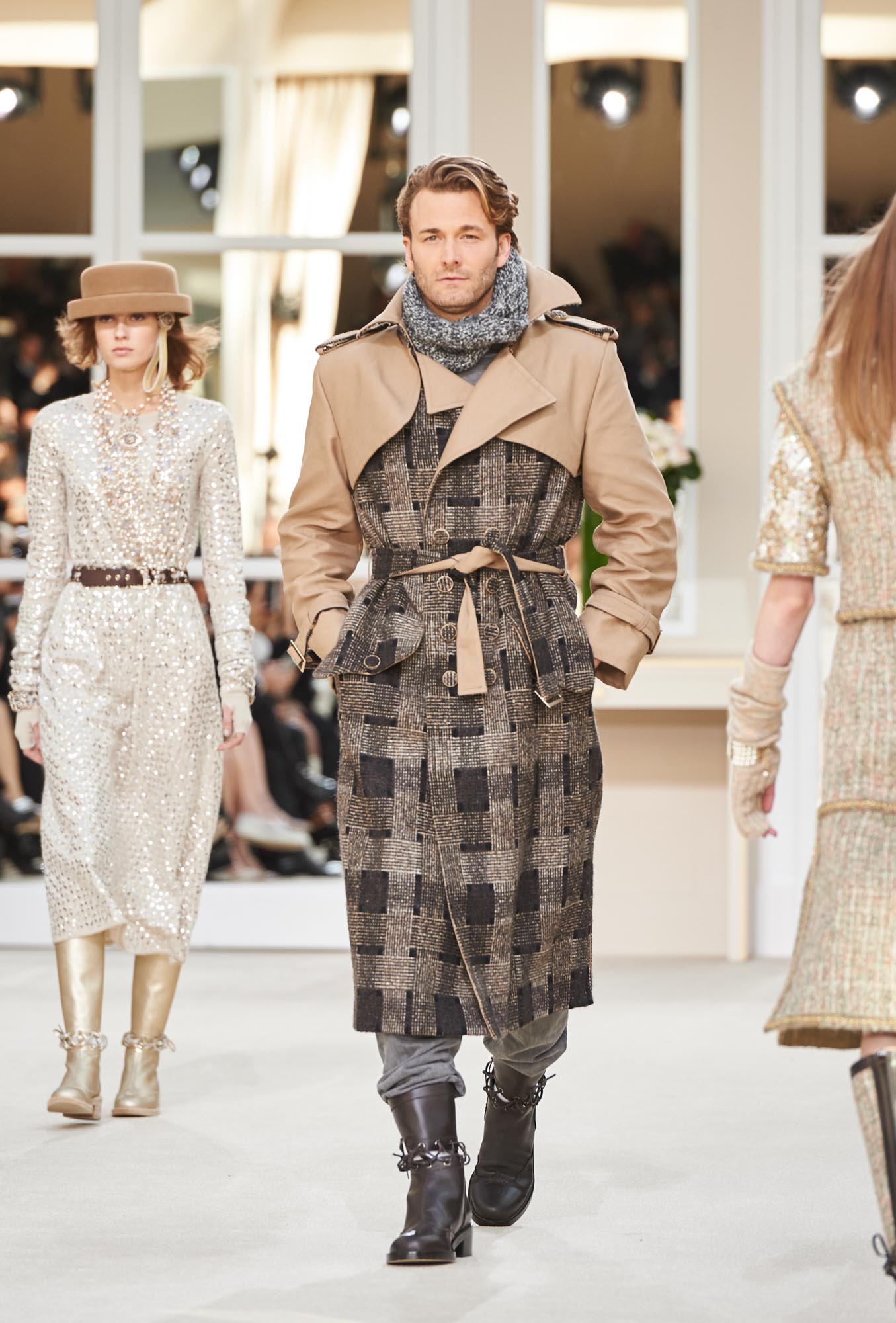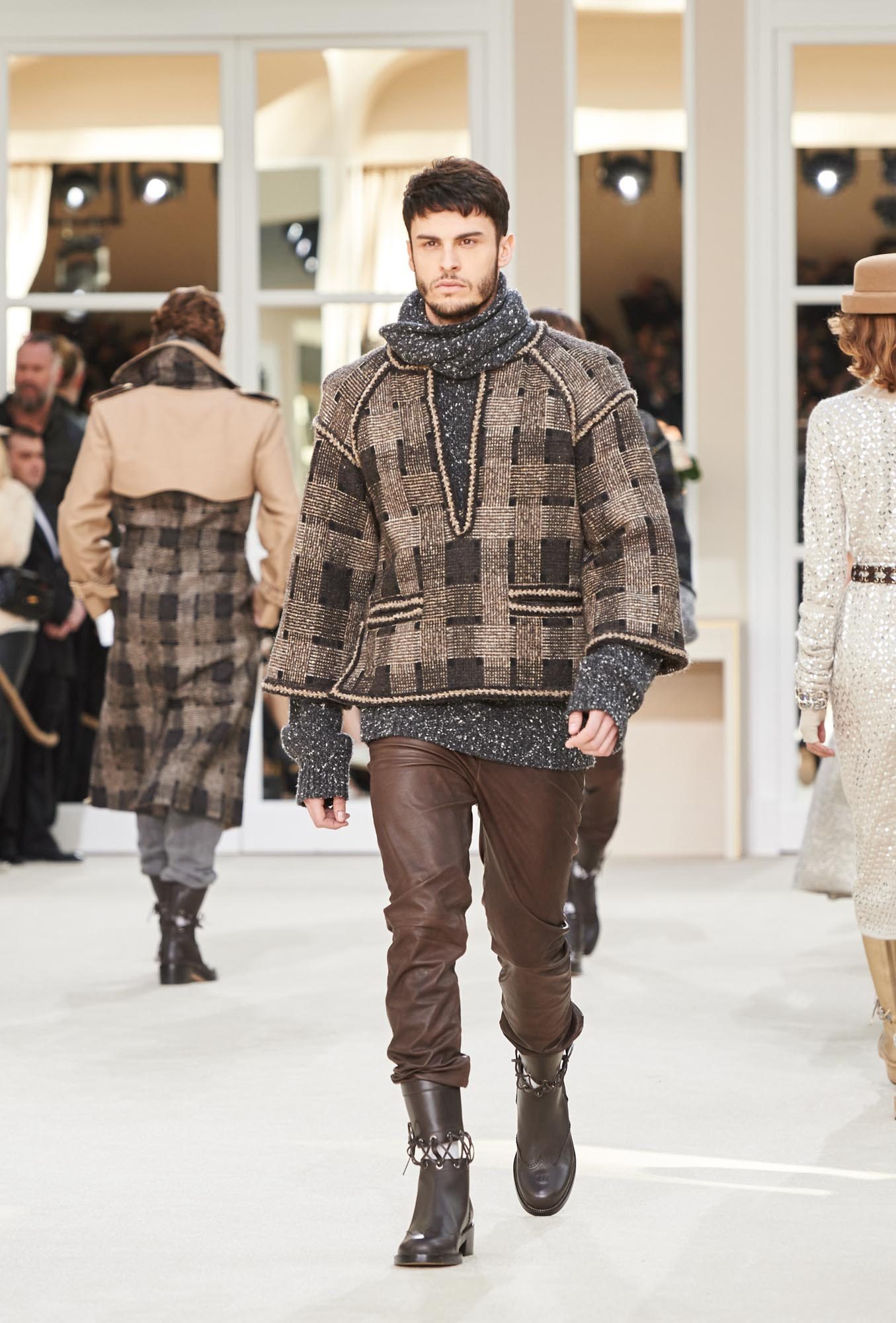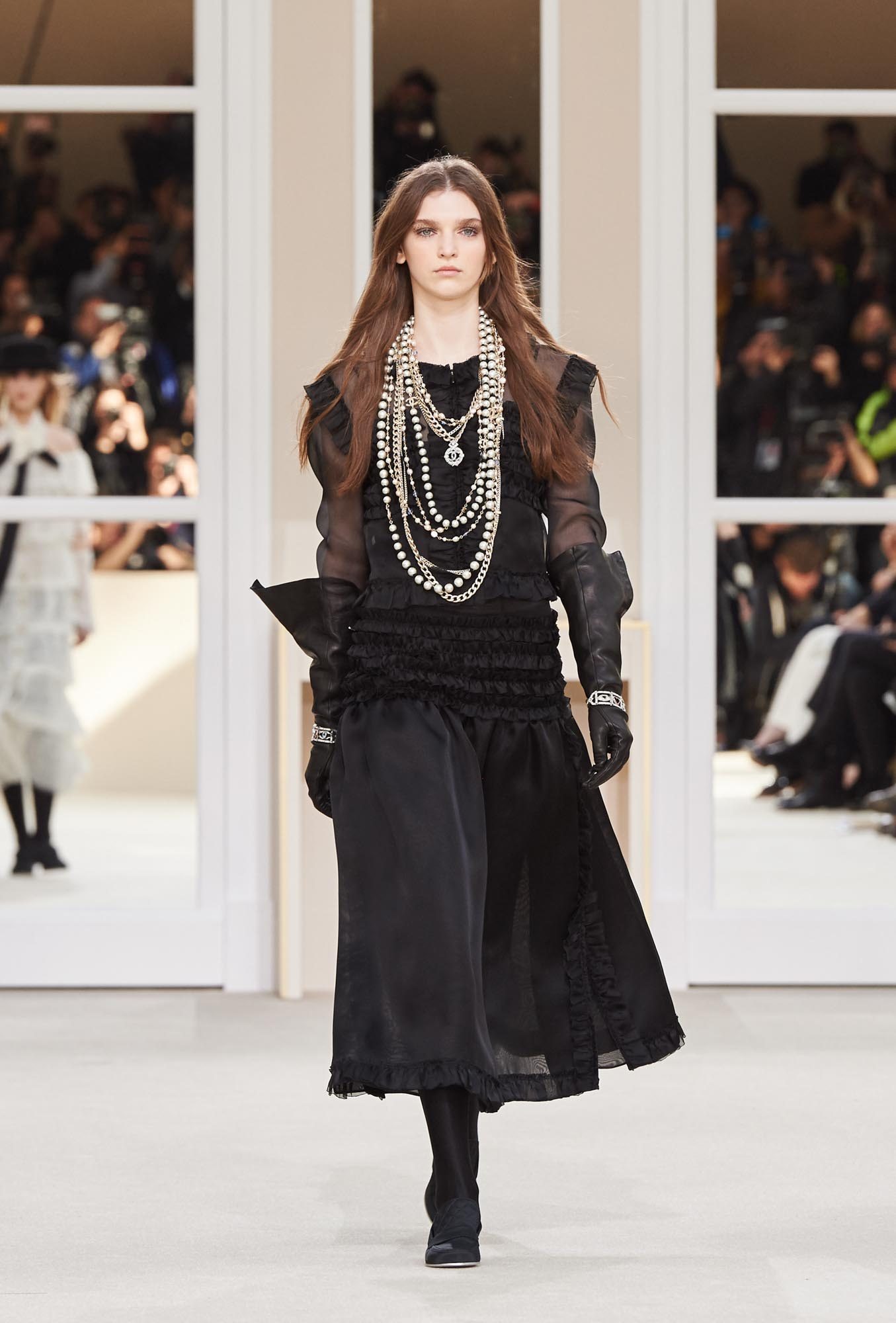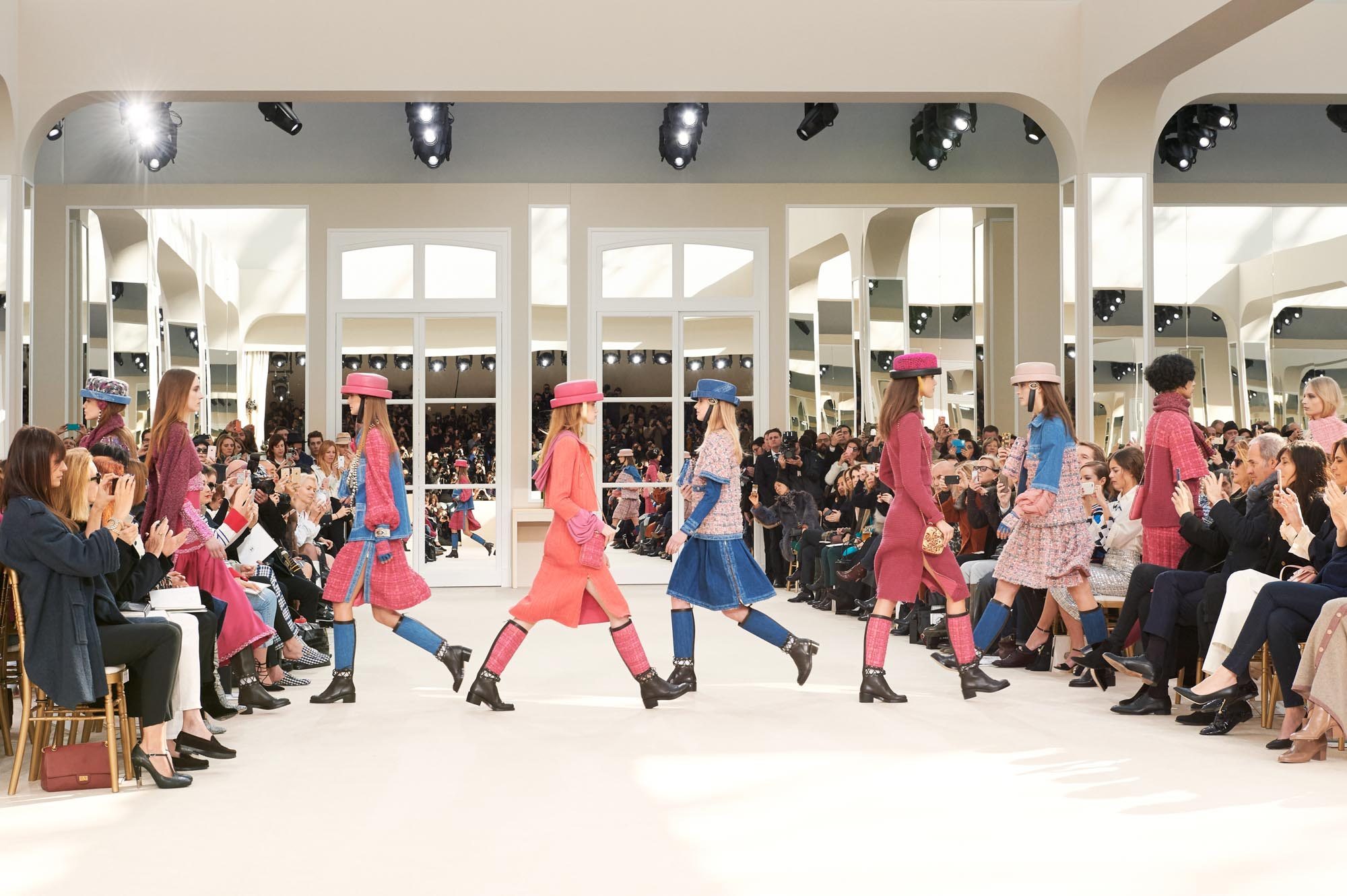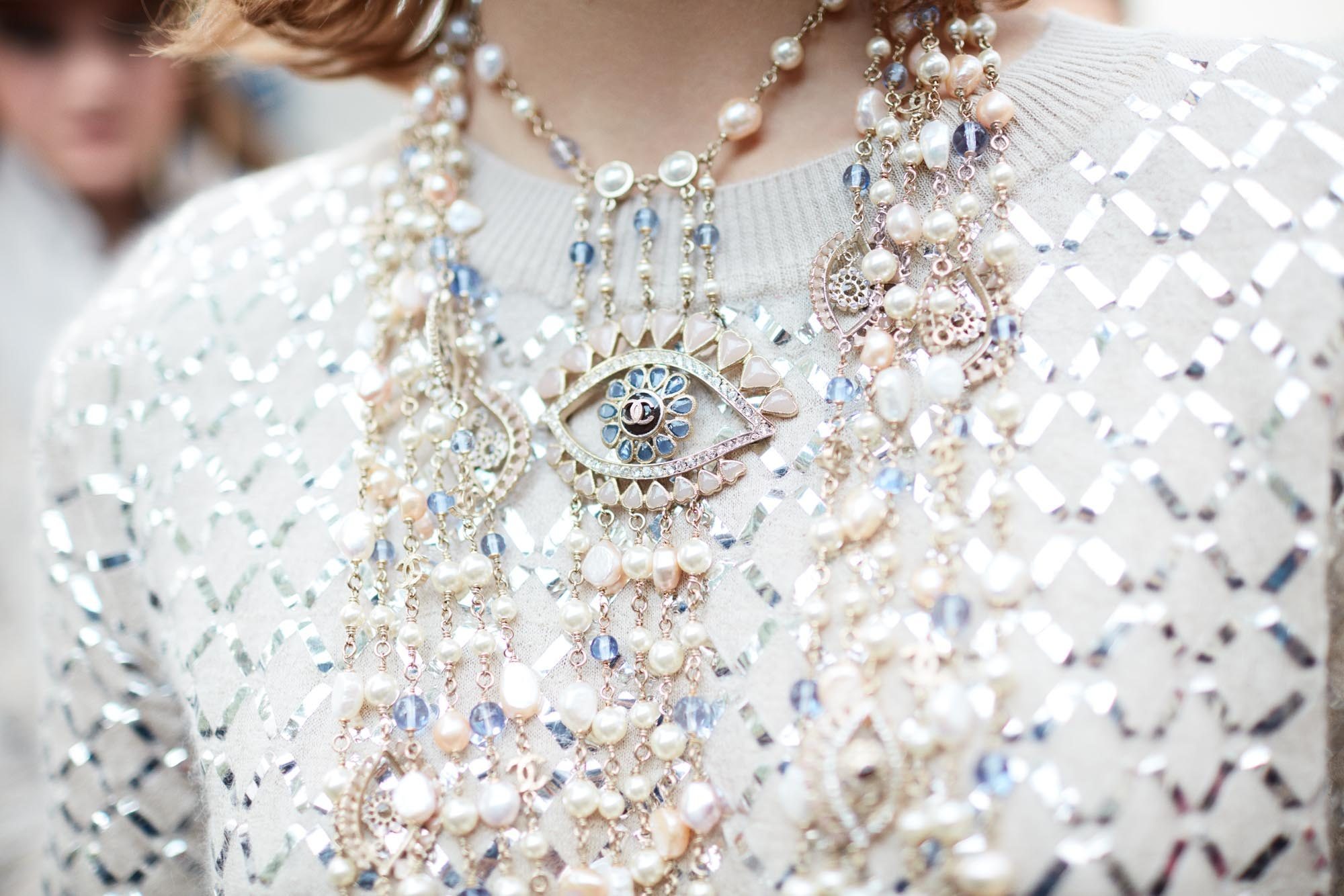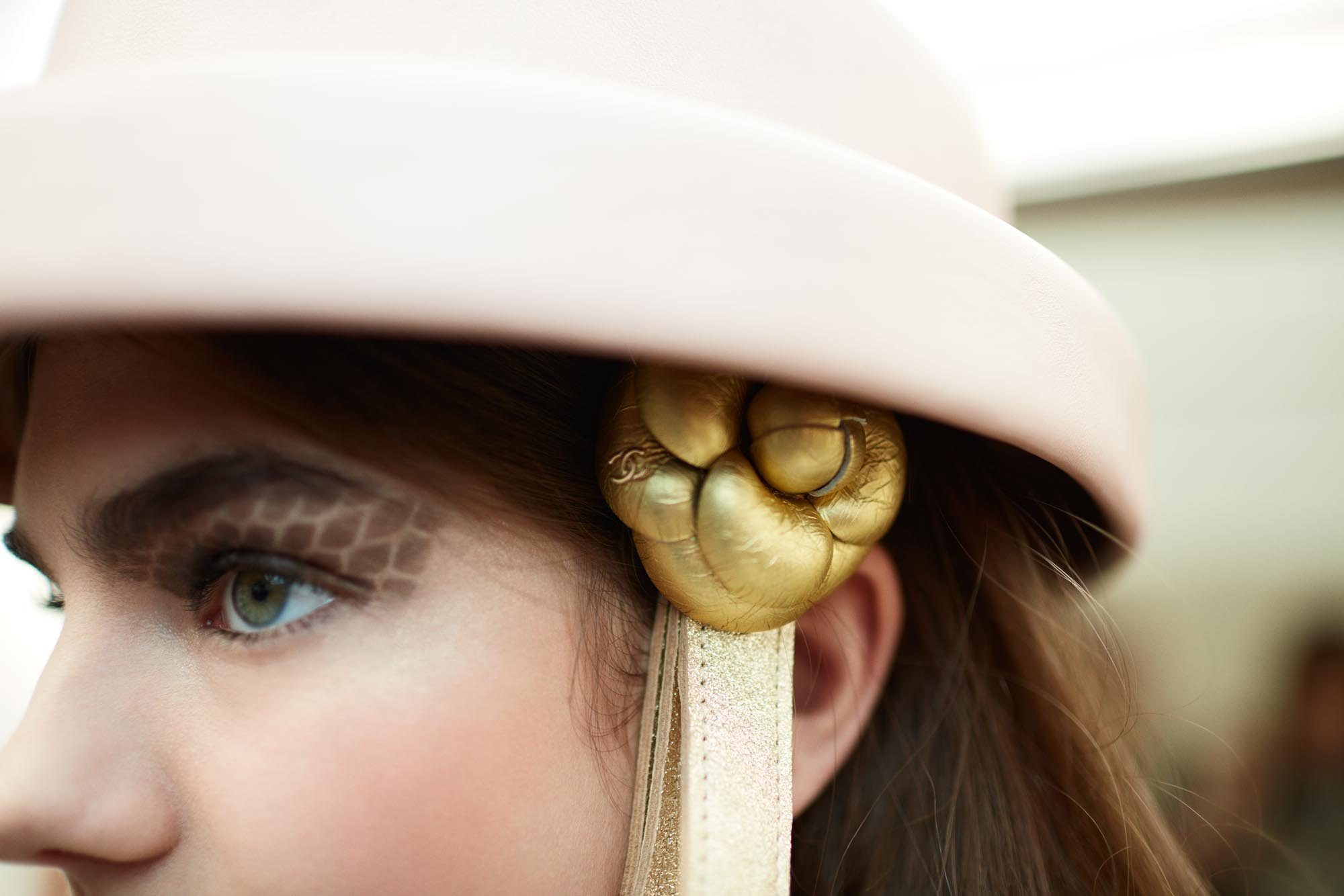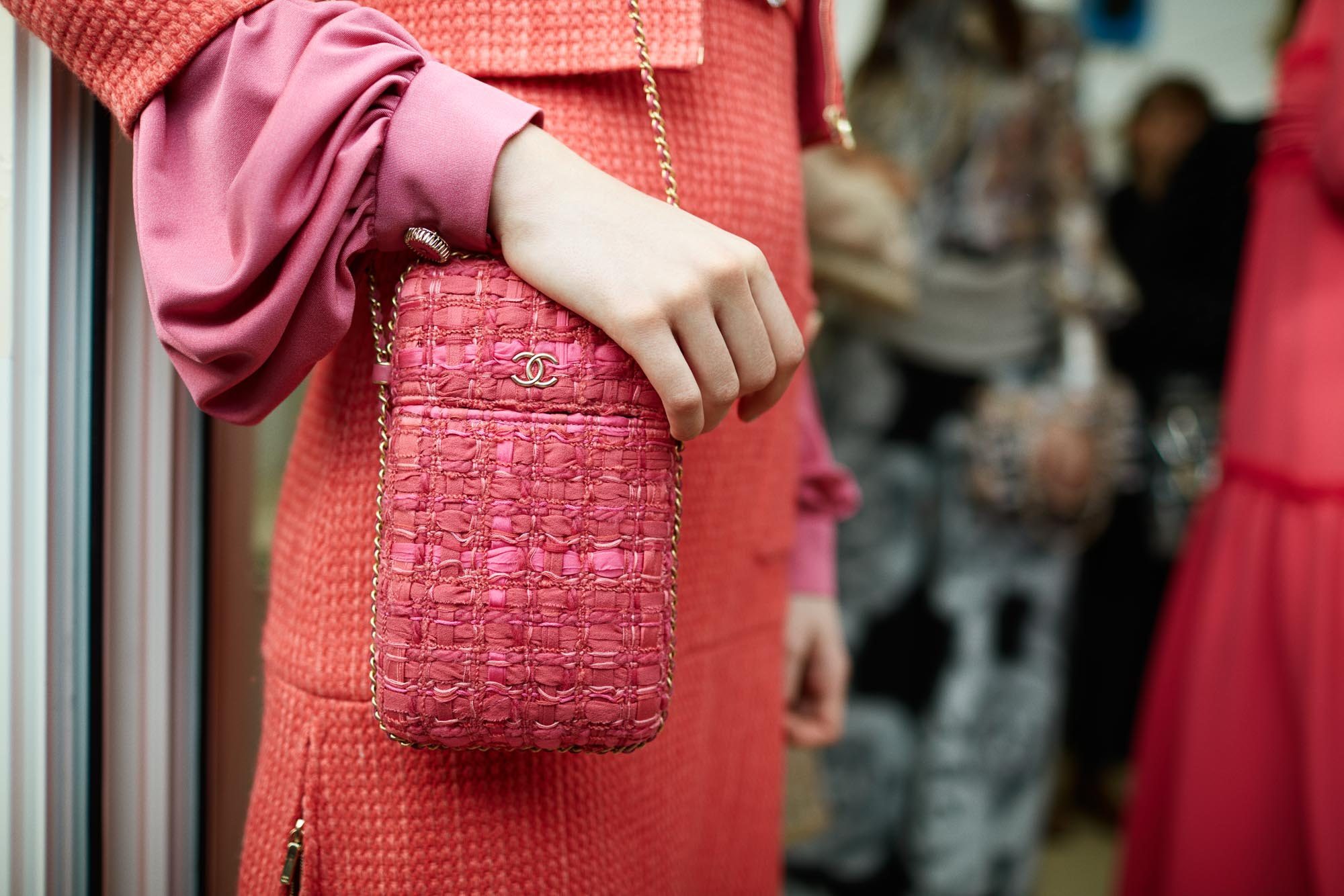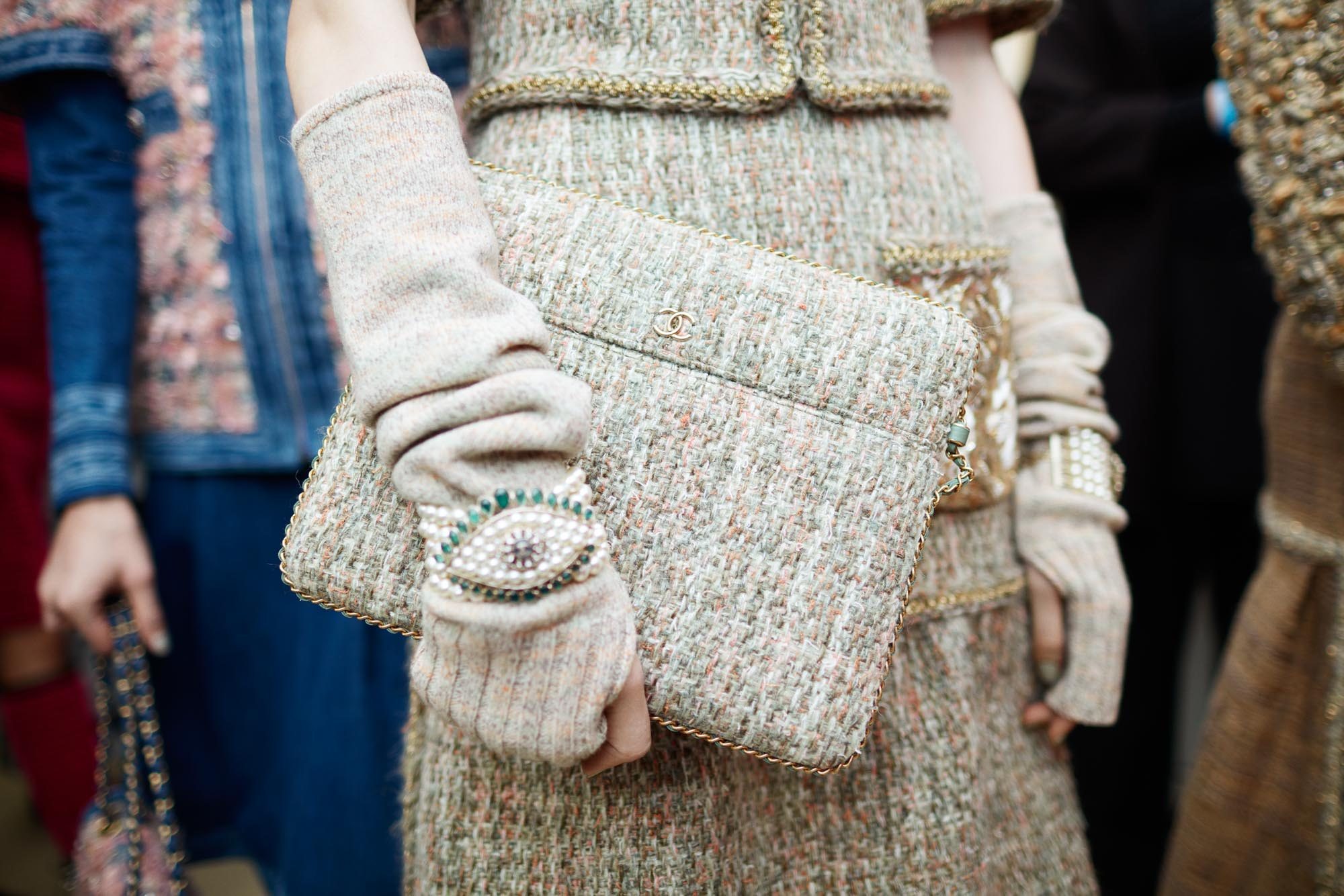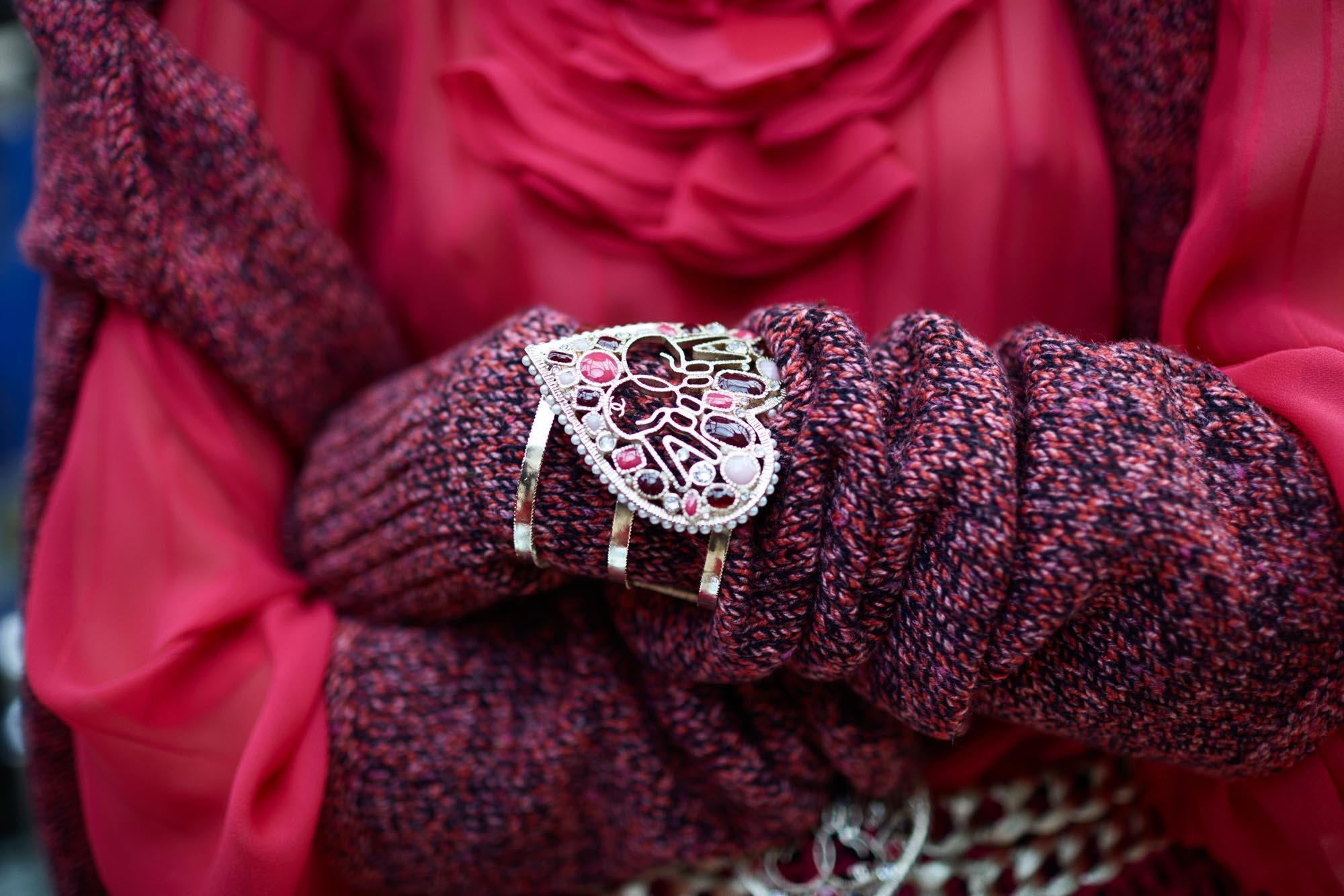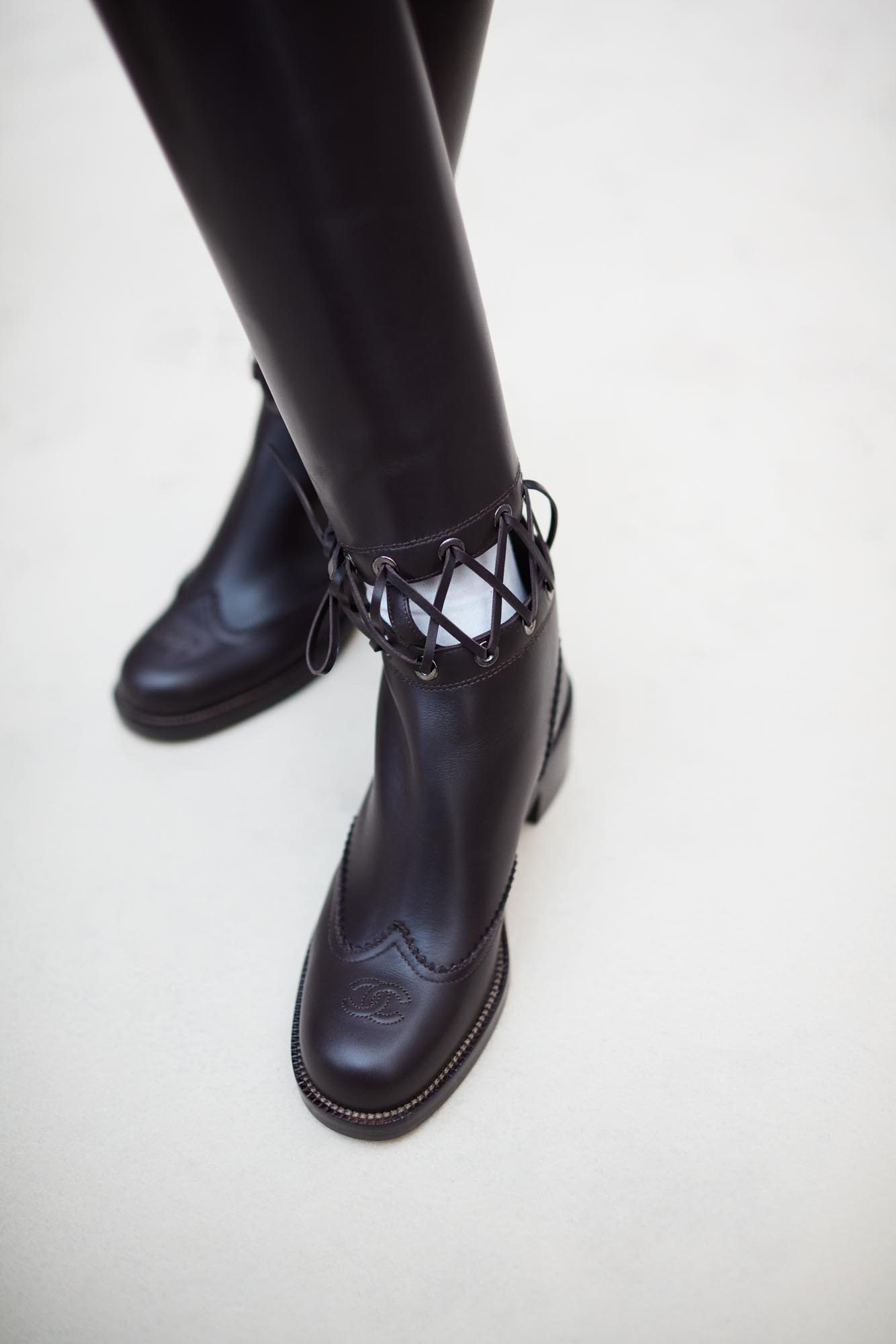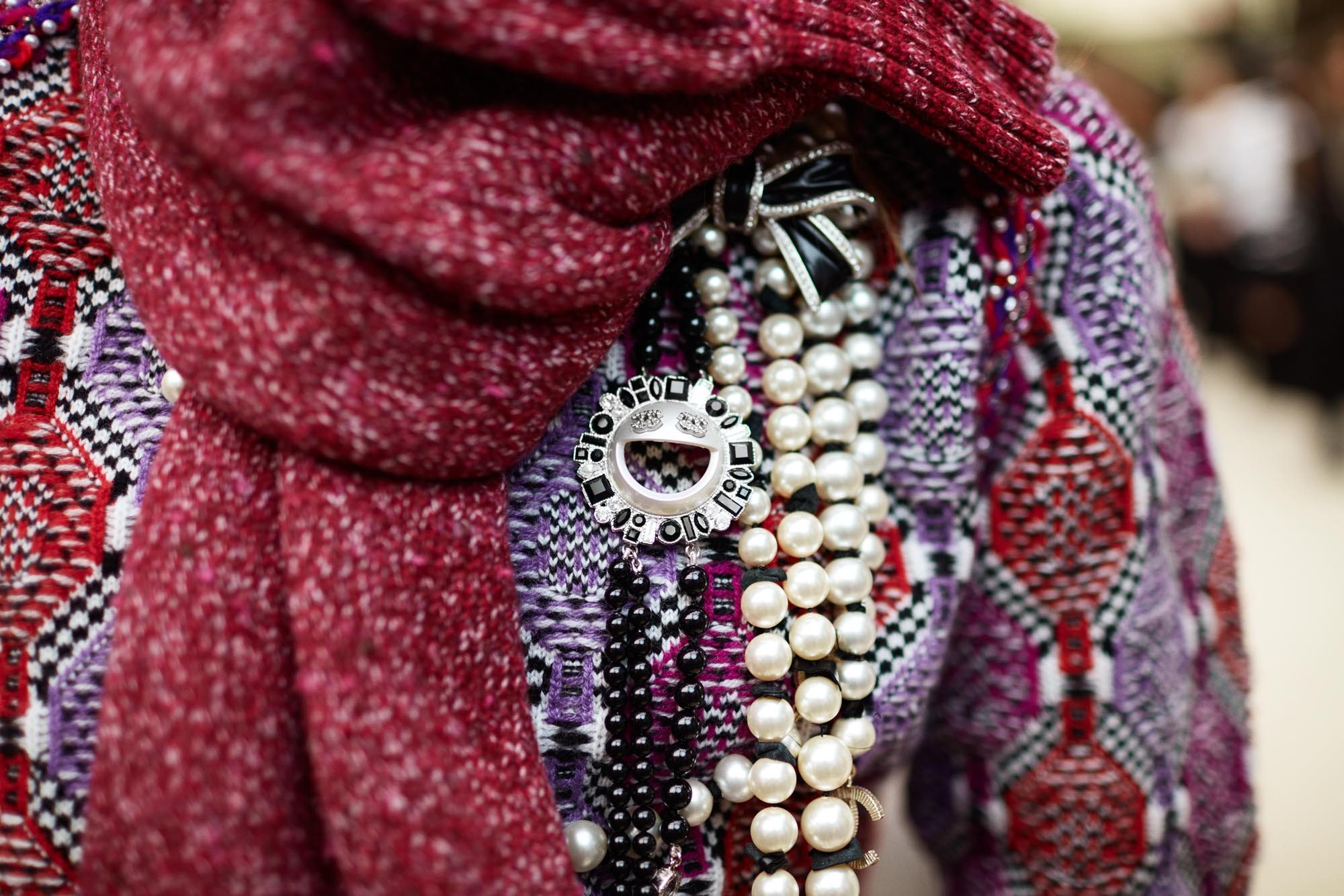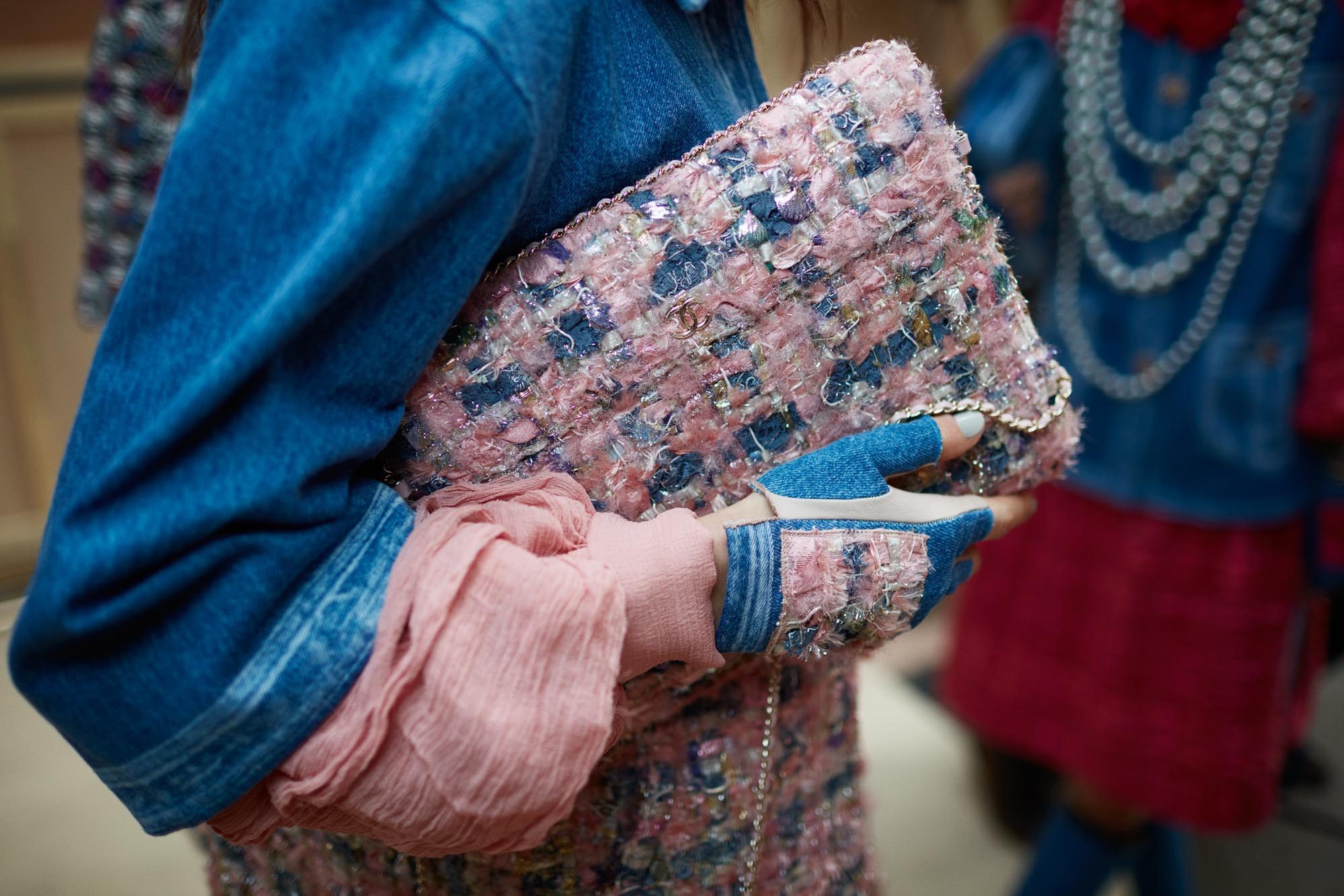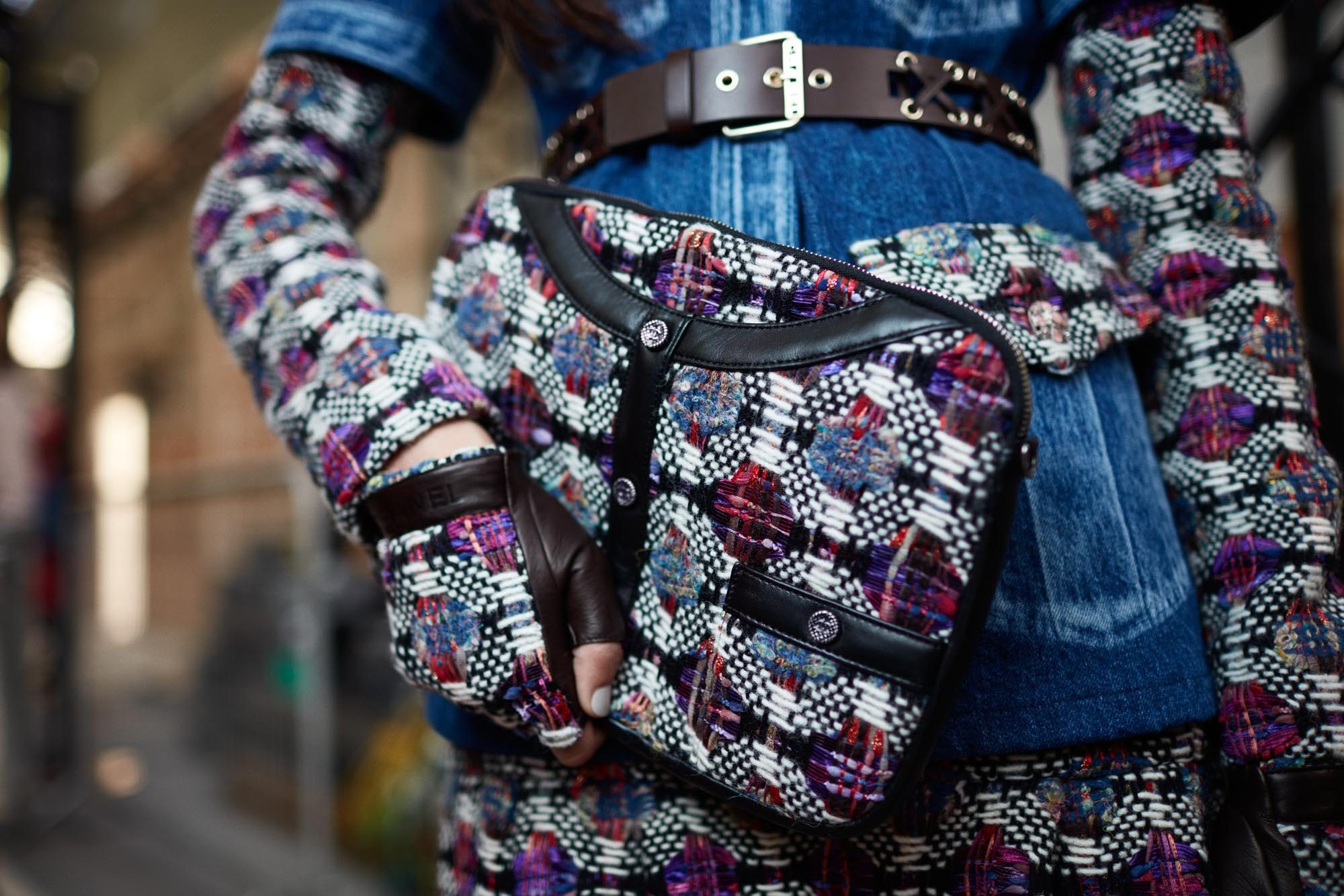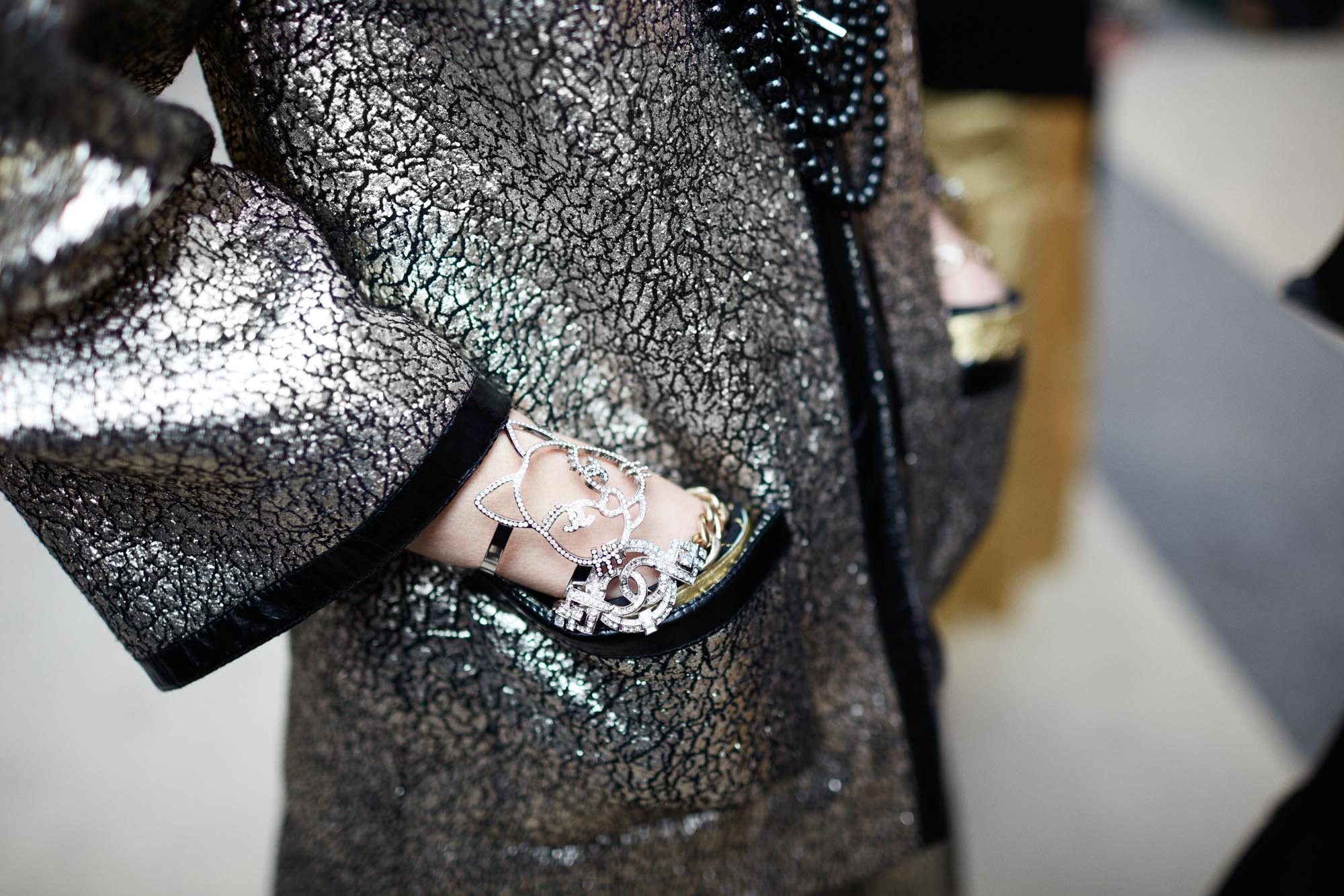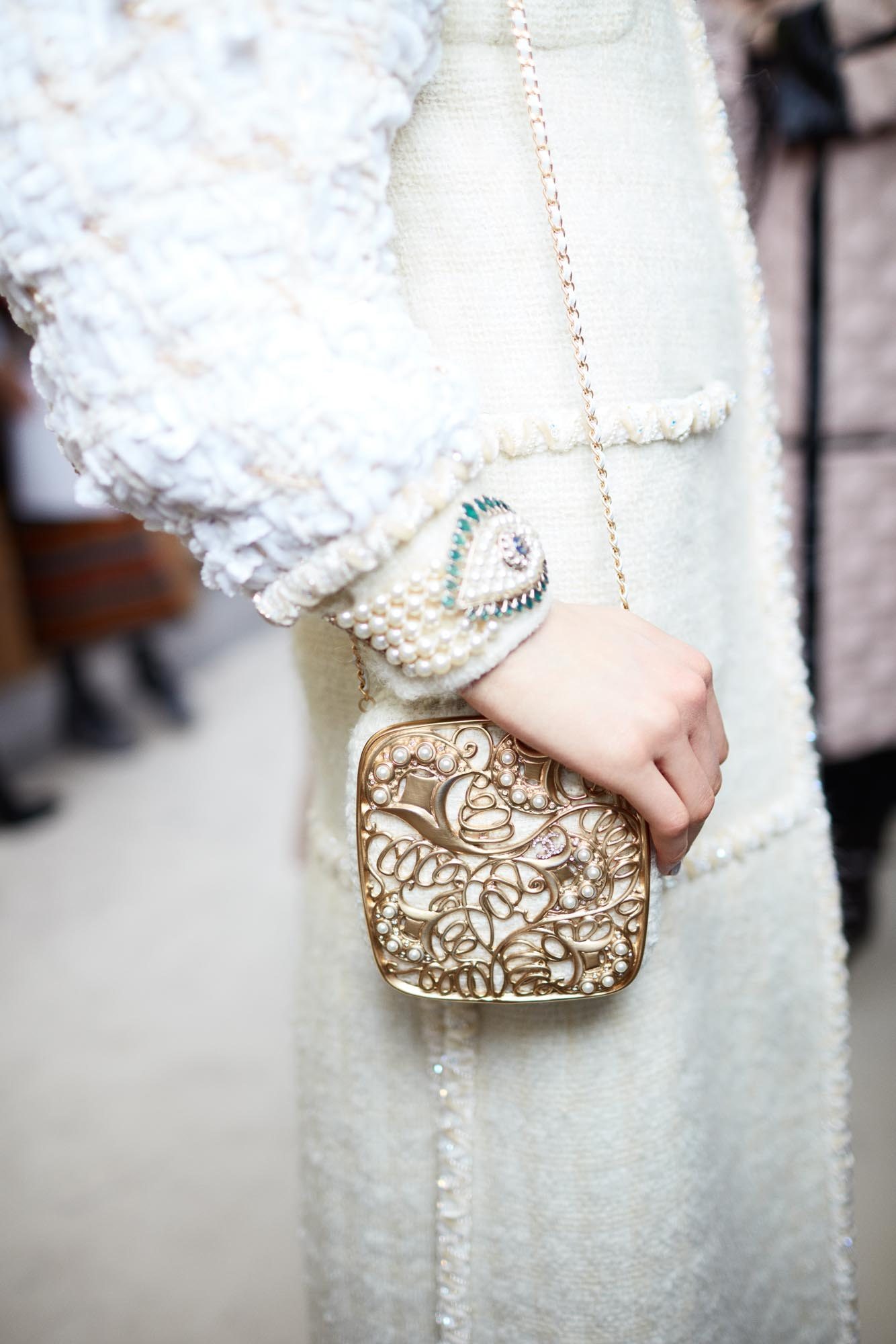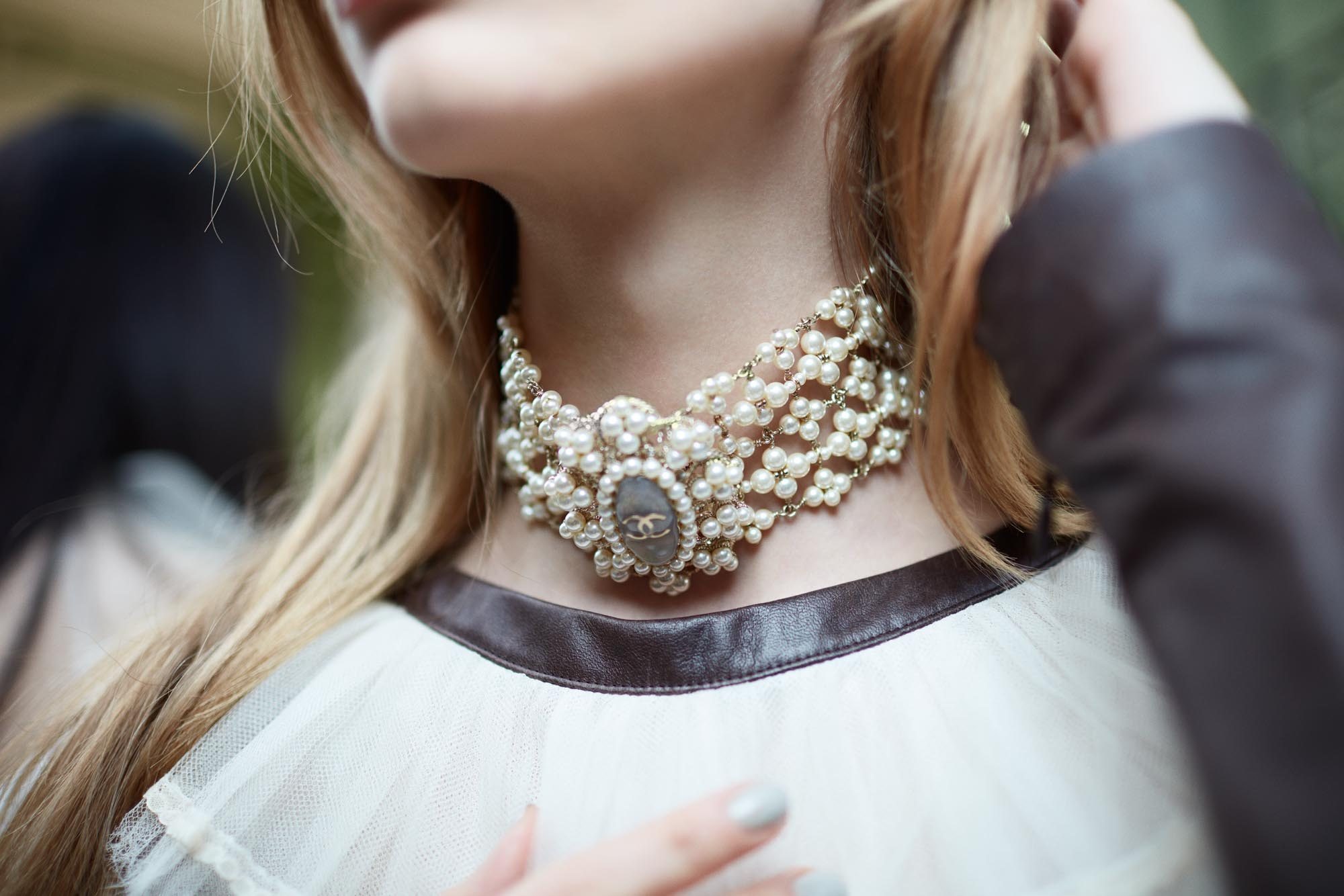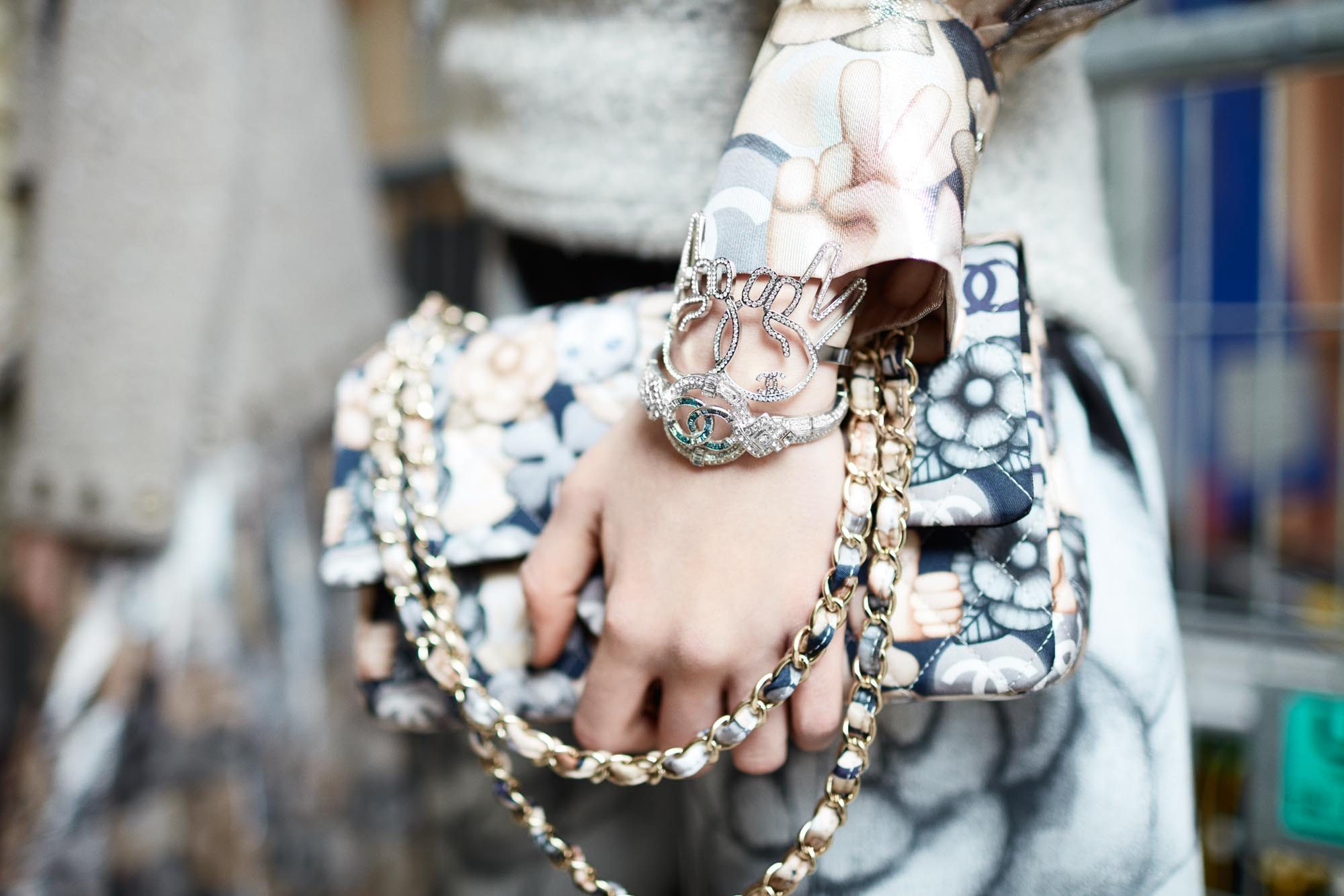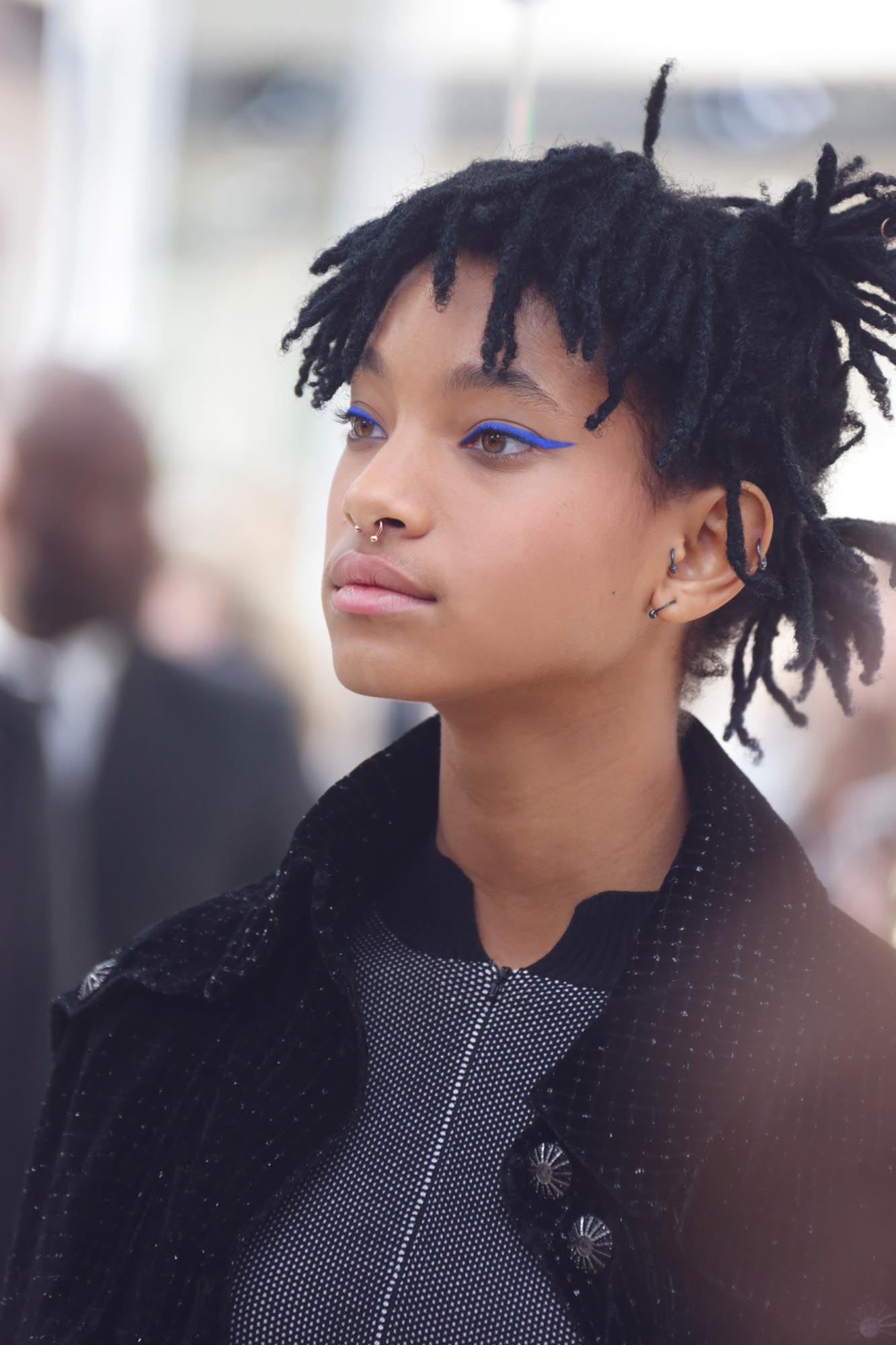 Stunning work. As usual. None of the usual ostentatious decor and setup this time. Simple presentation space, allowing focus on the ensembles. Lots of layers of pearls around the models' neck, sexy boots, shallow hats that I wouldn't wear, draped weaves and smart jackets in candy colours as well as the stunning red ensemble that's one of my favourites from this presentation. Also, check out the two male models I've shared above. The first one, positively yummy and not just the boy – I love the way he's been styled. I could disappear into that wonderful jacket.
Eye motifs in the jewellery and Willow Smith, a new ambassador for Chanel!
Everyone was #FrontRow! Which isn't a new concept, the last show I recall where everyone sat front row was Manav Gangwani's comeback presentation. It is a commendable attempt by fashion designers to cater to everyone's egos.
From Chanel's press release
"…over strict coats and men's reefer jackets in wool, accumulations of long strings of pearls are worn like scarves. In between boaters, helmets and riding hats, hats in tweed, felt or leather are held on with a strap adorned with byzantine crosses, pearls or camellias. On the models' feet are boots with horizontal lacing and moccasins with a new heel… . Cat cuffs, emoticon jewellery, and bobbin and hanger handbags…"