A trip to Leh in November? Hell yes. The last time I got to visit Leh was when I was about 10 years old and it was summers. Although November isn't full-blown winters, the lowest temperature we encountered was -27 degrees Celcius. The aim of the visit was to commemorate RezangLa Day that my father's ex-Battalion, 13 Kumaon, celebrates every 18th of November. This is the first in a series of blog posts with photographs from Leh. I shot 2,555 images and have finally selected about 380 for showing – and I cannot possibly include all of them in one blog post.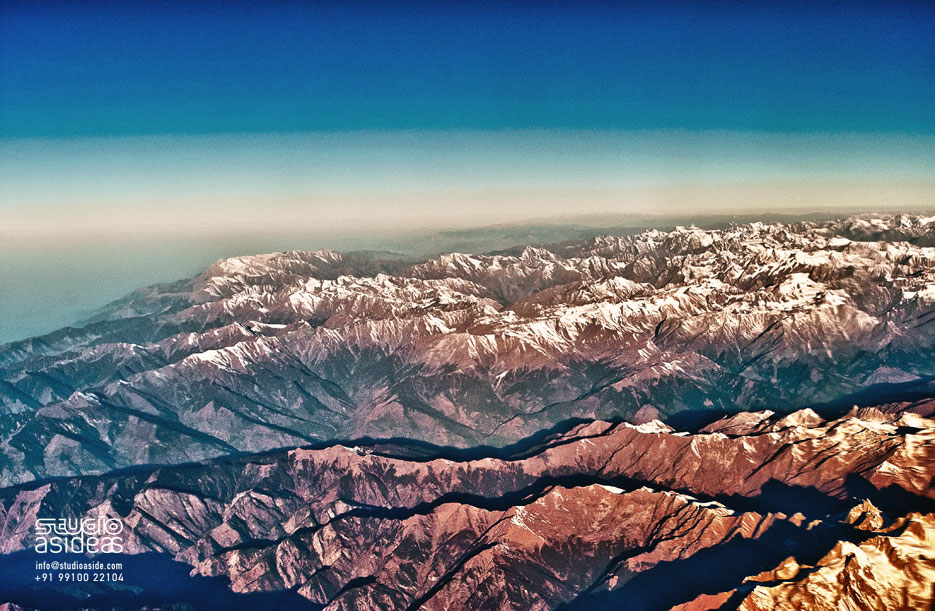 above : I was itching to use my camera, which I'd stored in the overhead bins on the plane and the moment the mountains started appearing, I was at it.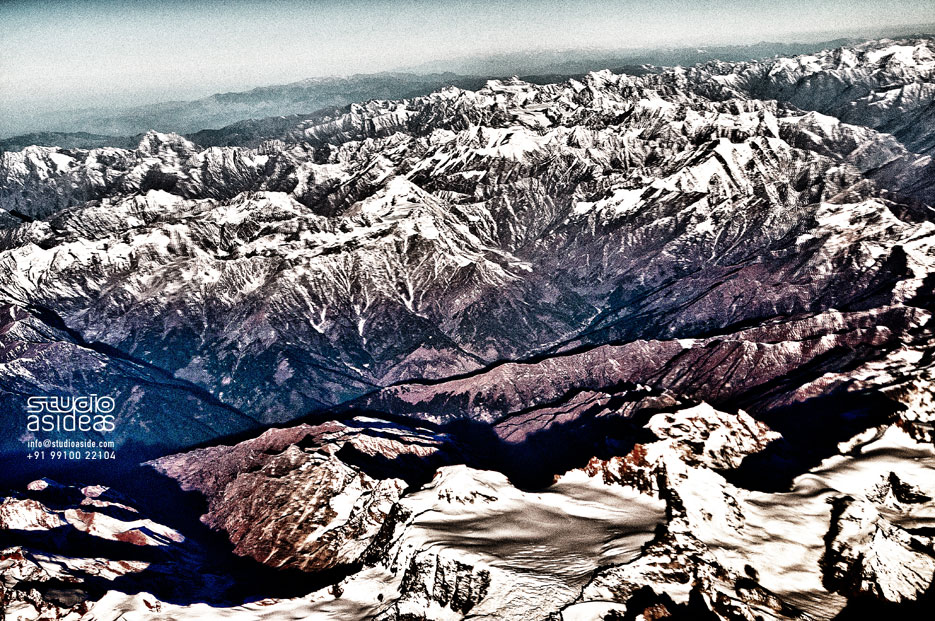 above : The shadows from the rising sun created interesting viewing. The colors on the mountains were unexpectedly gorgeous as well.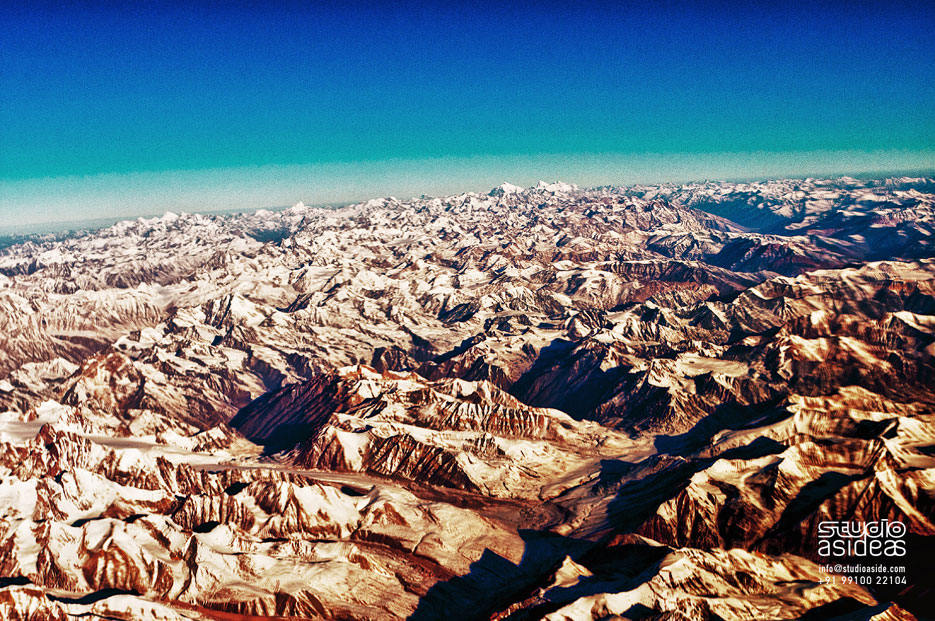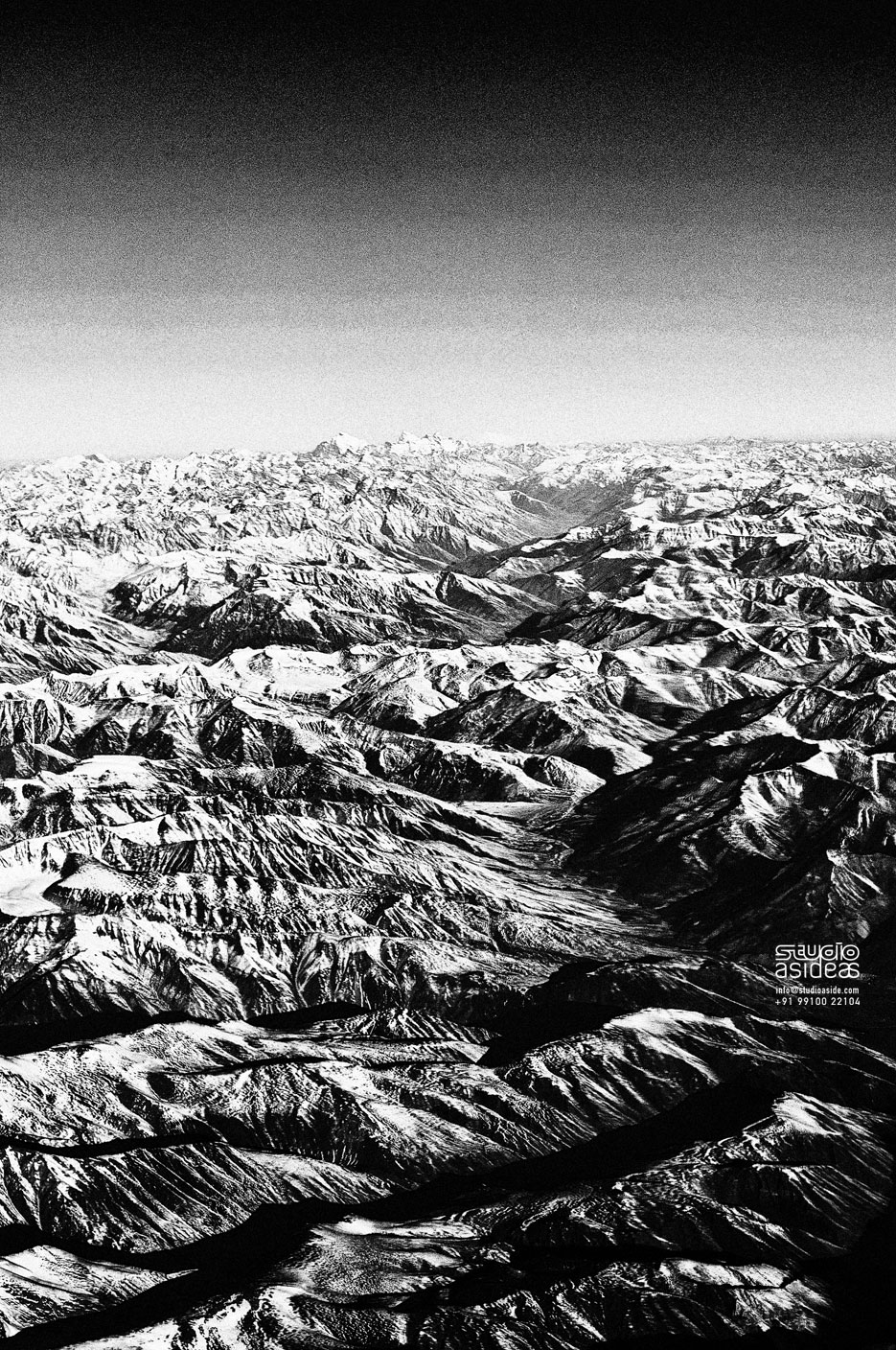 above : Black and white images were a natural choice because of the light and shadow play offered by the rising sun.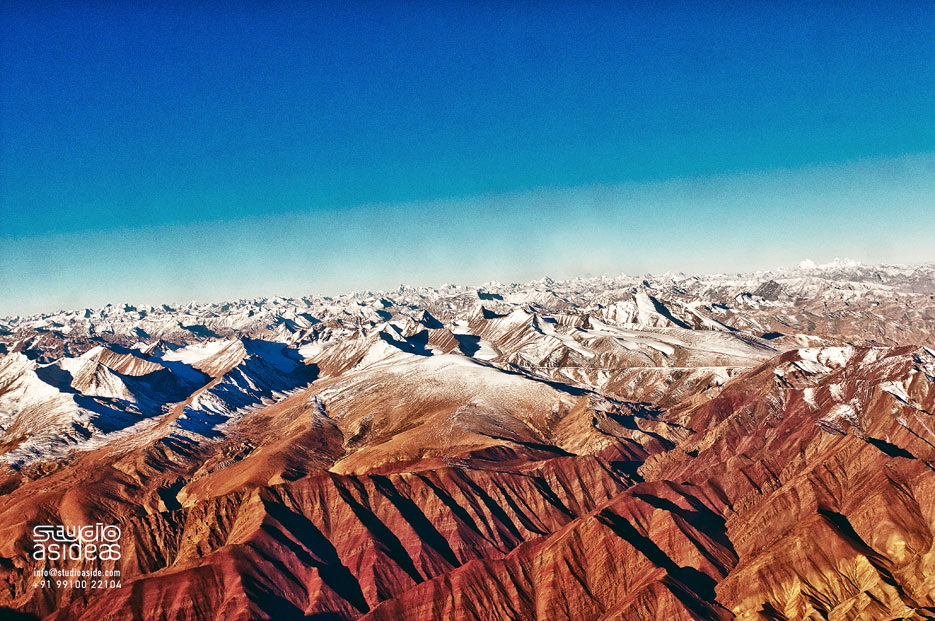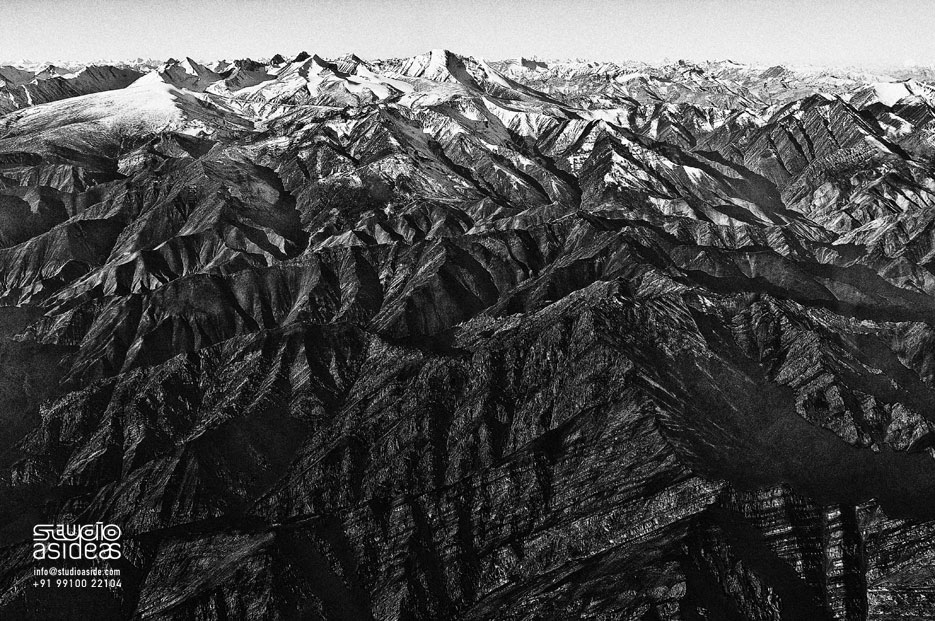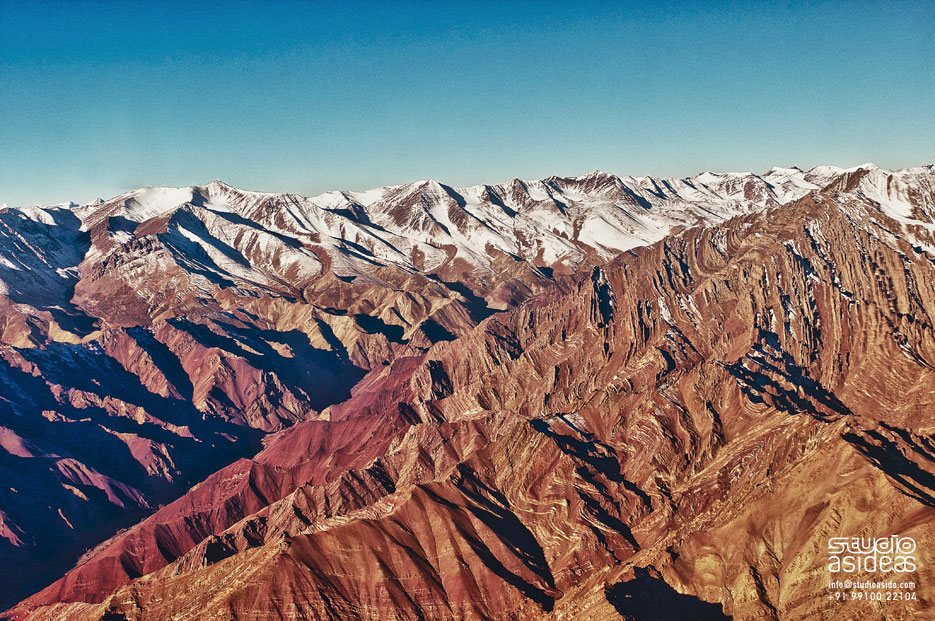 above : I had been expecting dull browns but was thrilled to find some splashes of red and purples. In the mountains!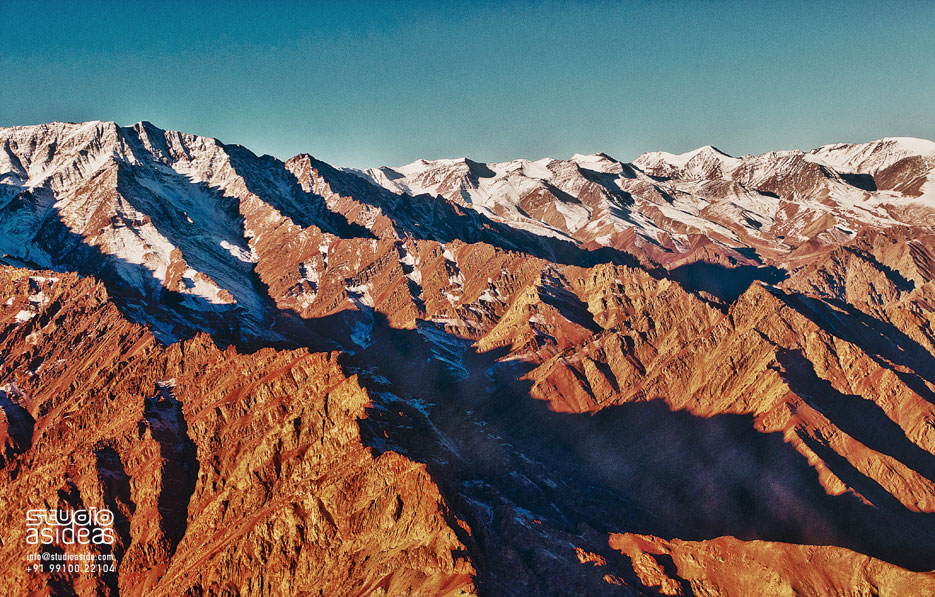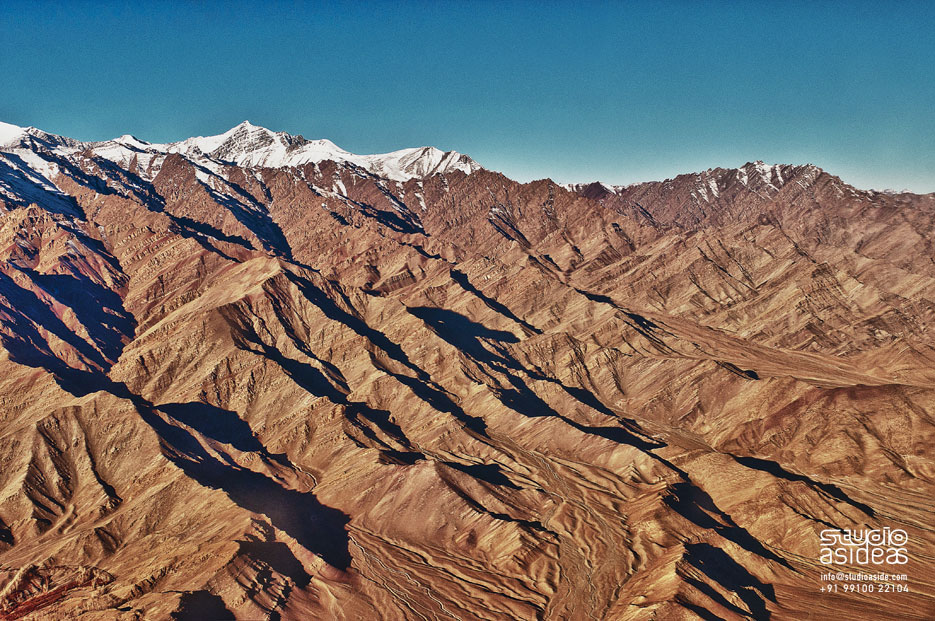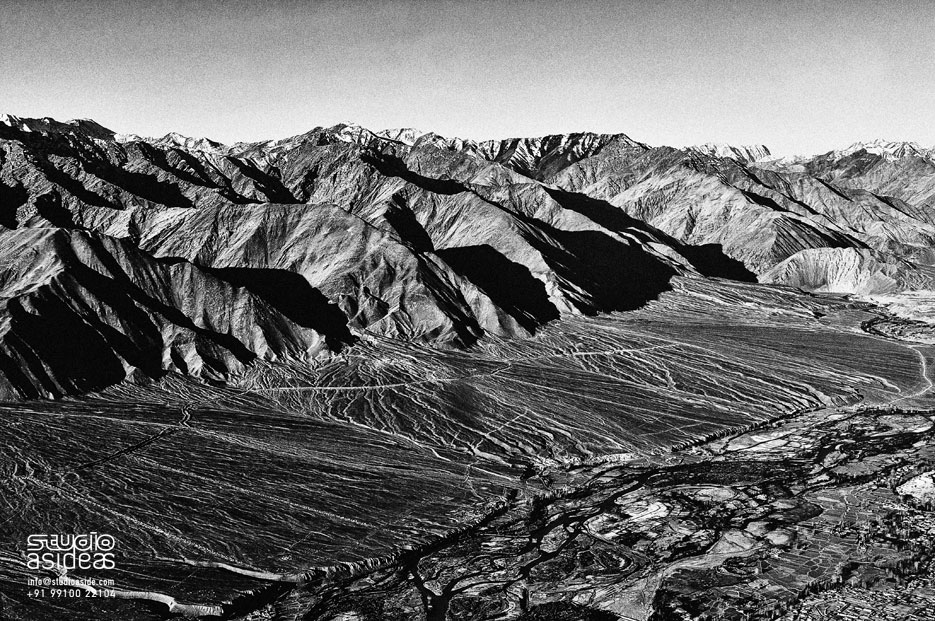 above & below : Approaching Leh now – lots of streams of formed pathways down to the valley – interesting patterns. Due to the winter season, the Indus had thinned down to a deep, narrow river.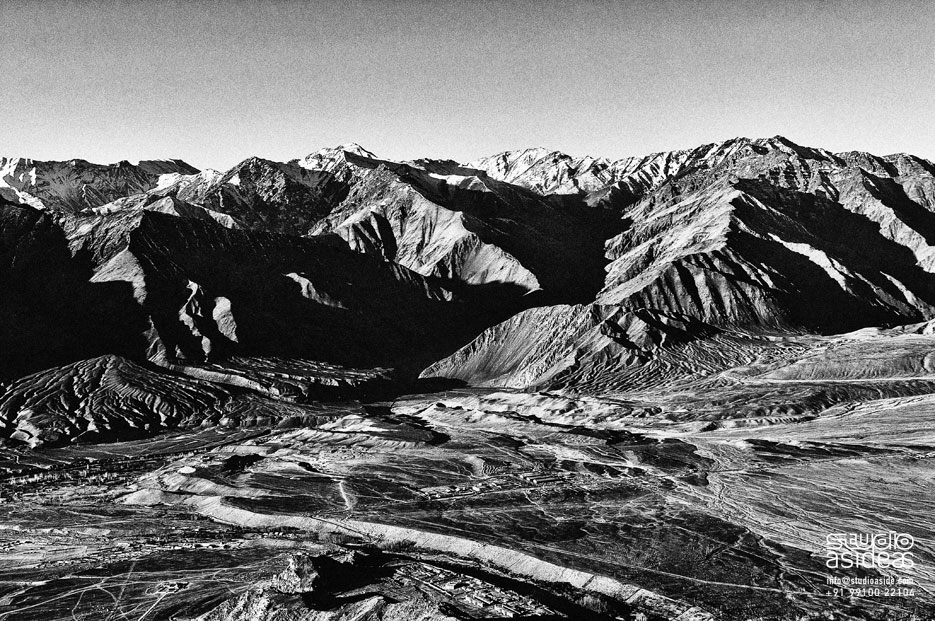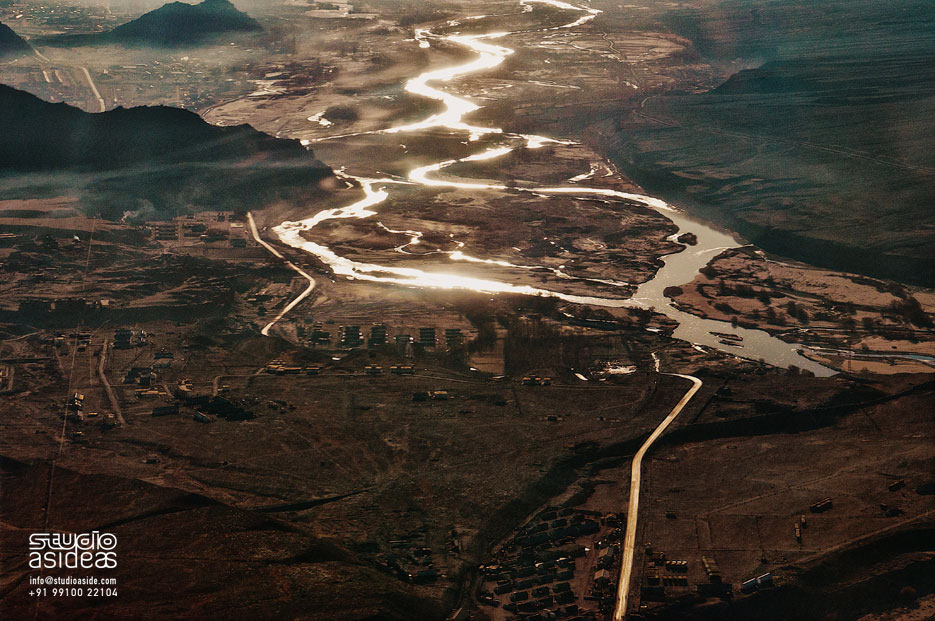 above : The aeroplane takes a wide arc around Leh and then turns around for a landing. The sun glints off the Indus river as we prepare to land.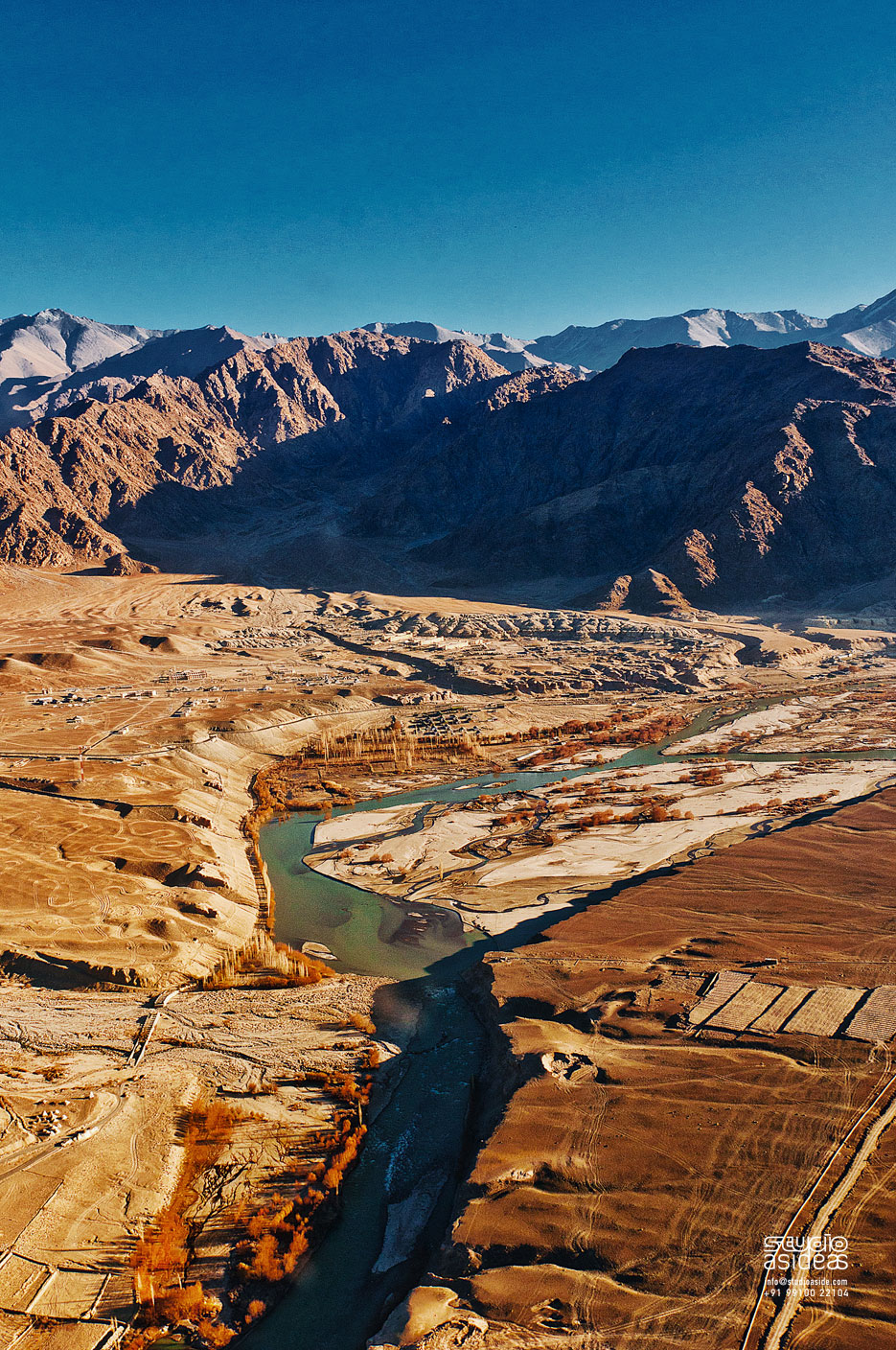 above : A closer view of the Indus and the valley just before we touchdown at the airport.
In the following blog posts, I will explain why we celebrate 18th November and will give more details about the trip. There is a lot of landscape that has been photographed so if you're not the mountain and blue-sky loving type of person, you might find it monotonous. All the above images have been photographed while I was in the airplane, hence some distortion because of the plastic used on the window panes and the heat-waves from the engines. [ The next blog post in this series will be of the journey from Leh airport to Batalik. ] See here for 02. Drive. Leh to Batalik. 03. Batalik. Day One. and 04. Batalik. Day Two. Part One. and 05. Batalik. Day Two. Part Two.