While the Bally store has been present at the DLF Emporio Mall @DLFEmporio at Vasant Kunj, New Delhi, India, for about five months now, I got to know about them when I received an invite to attend a launch-style event. Bally is a Switzerland-based luxury brand and is now available in India. The brand has been around since 1851. The Goodword Media team was handling the PR for this event. You can find out more about Bally on their website, on Twitter @bally_swiss and on Facebook : https://www.facebook.com/Bally.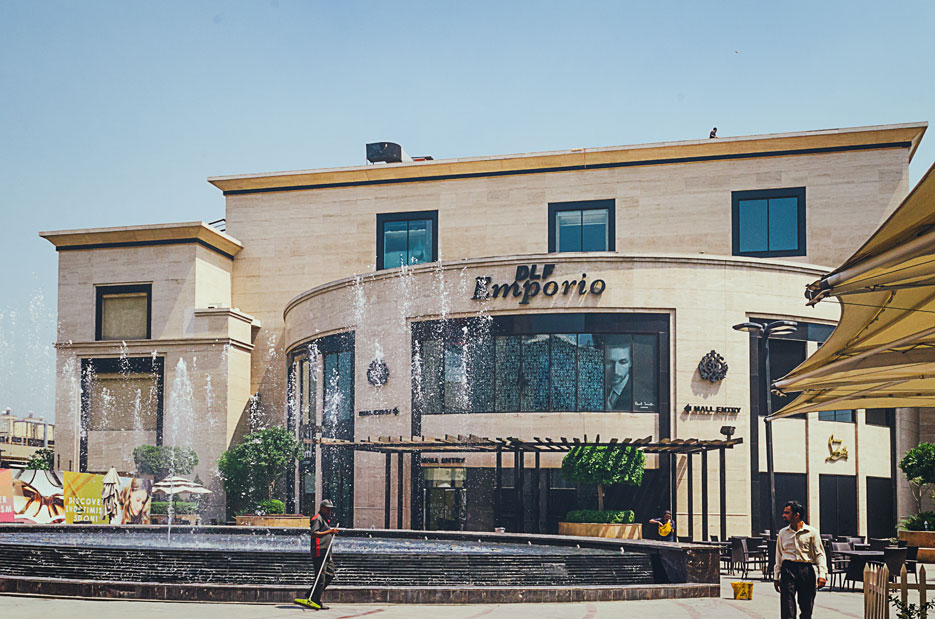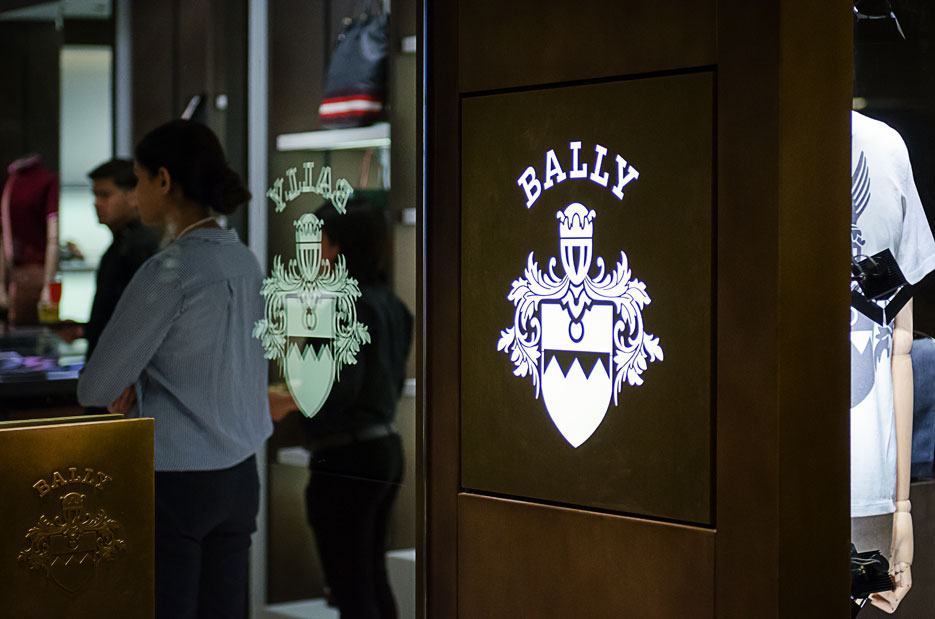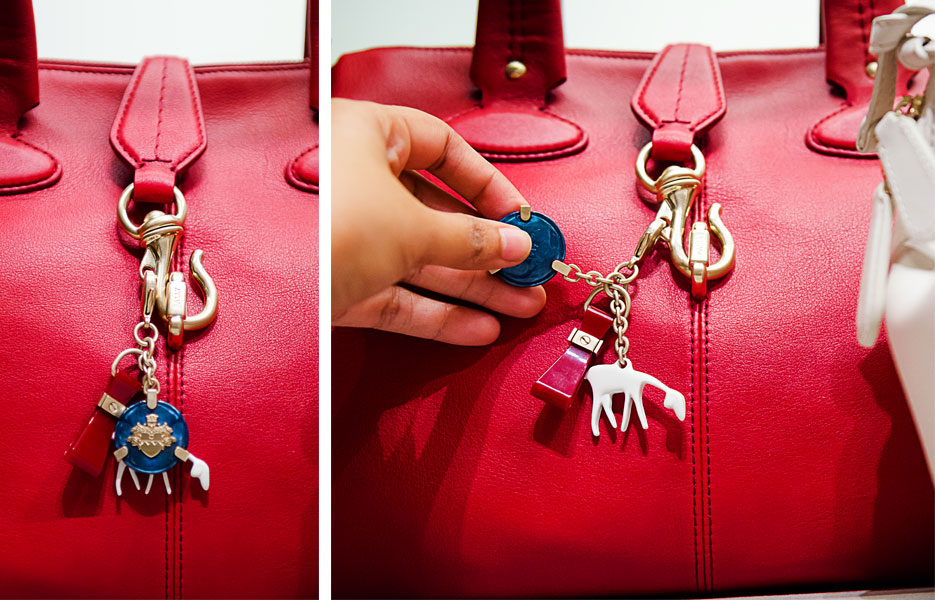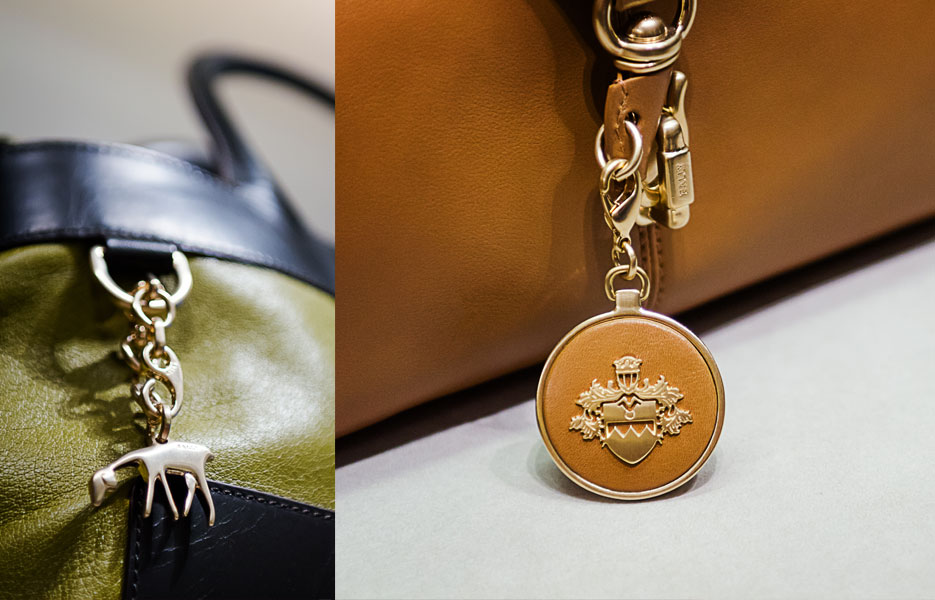 Bally of Switzerland has cute goat emblems on their bags. I am naturally attracted towards anything red.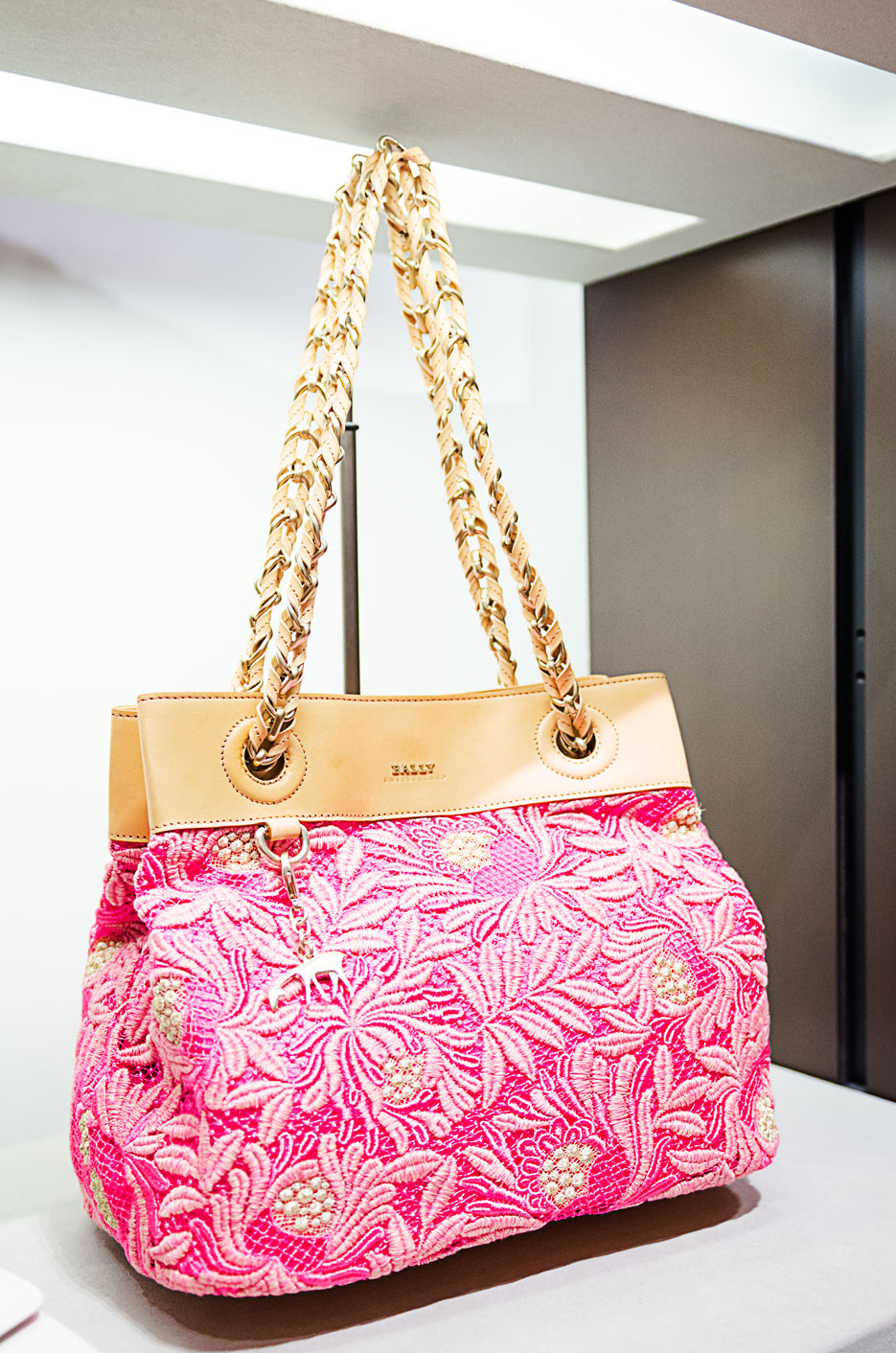 The bag above was very popular with the ladies. It retails at approximately INR 1,20,000.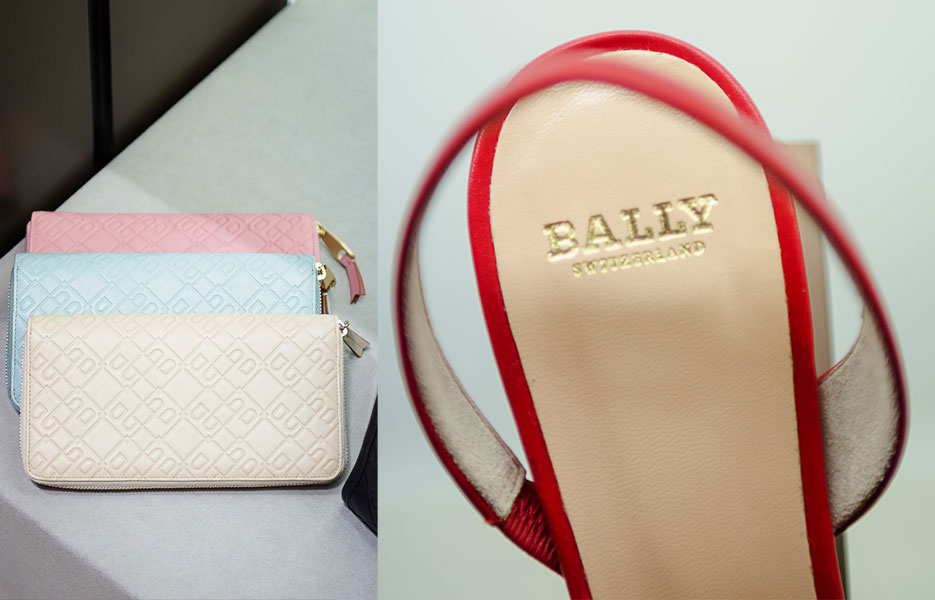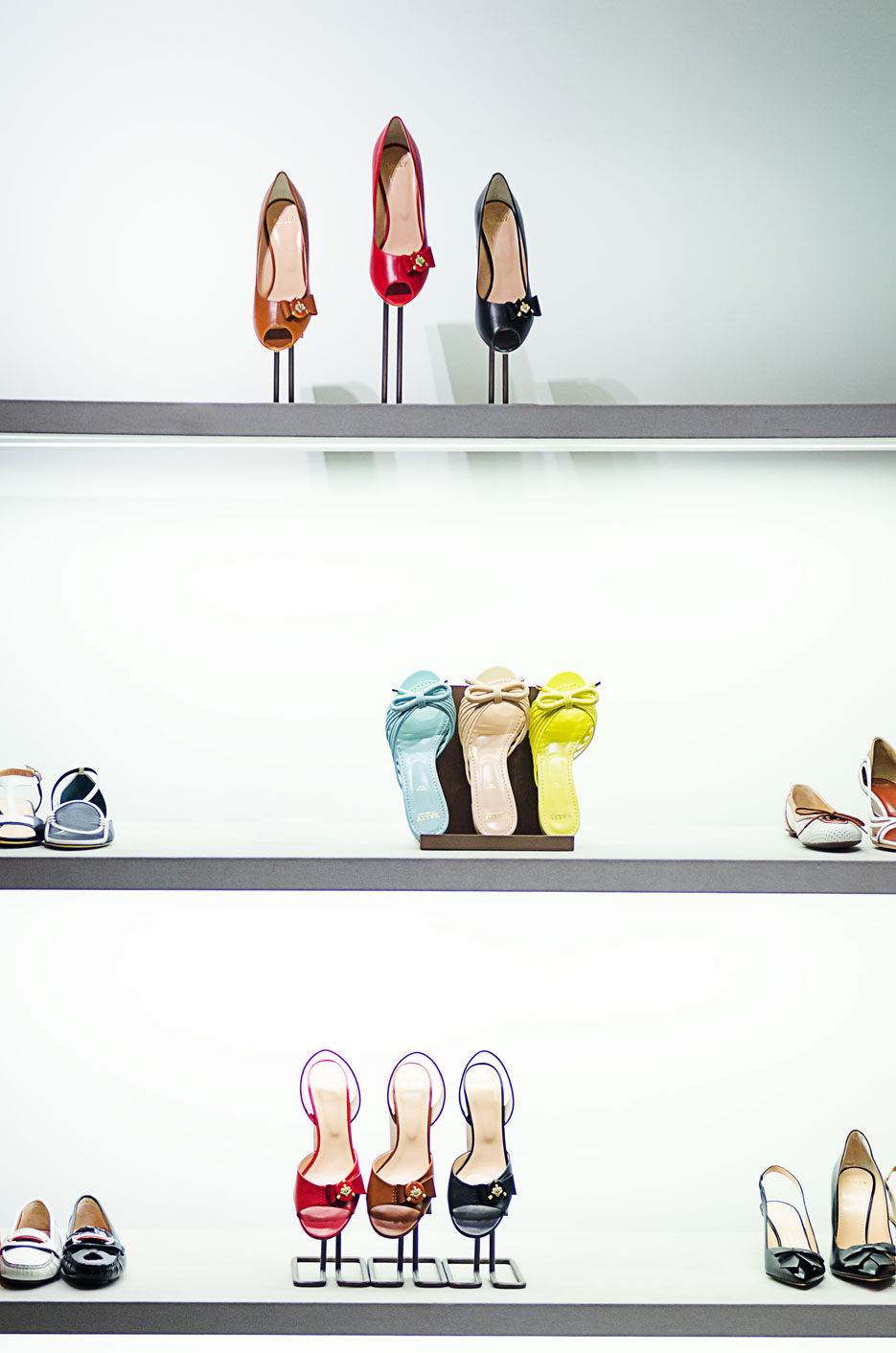 There were some delicious food bits to be had and I settled quickly for the glasses of lovely Sangria Blanca they were serving. Much appreciated in the Delhi summer heat.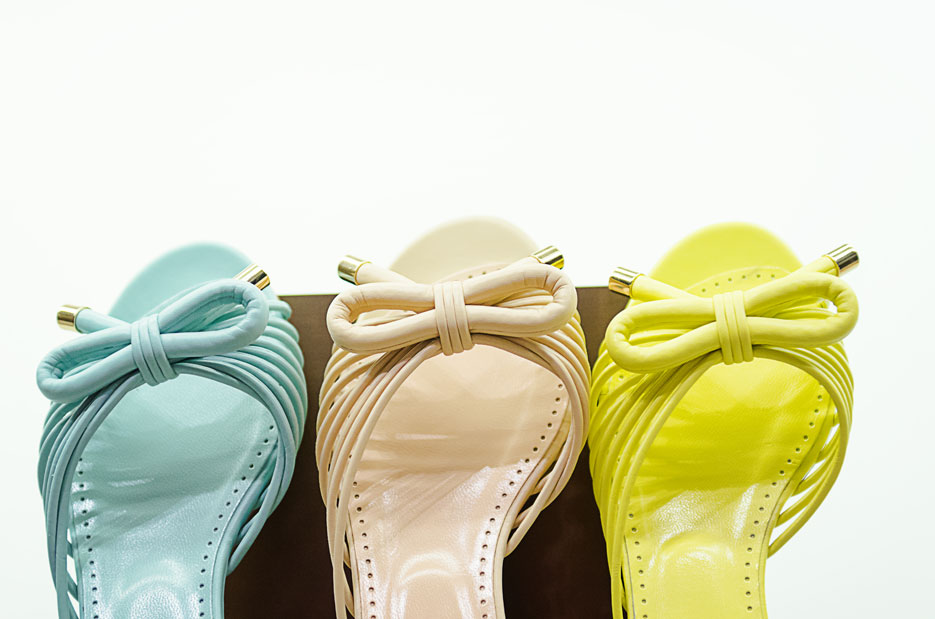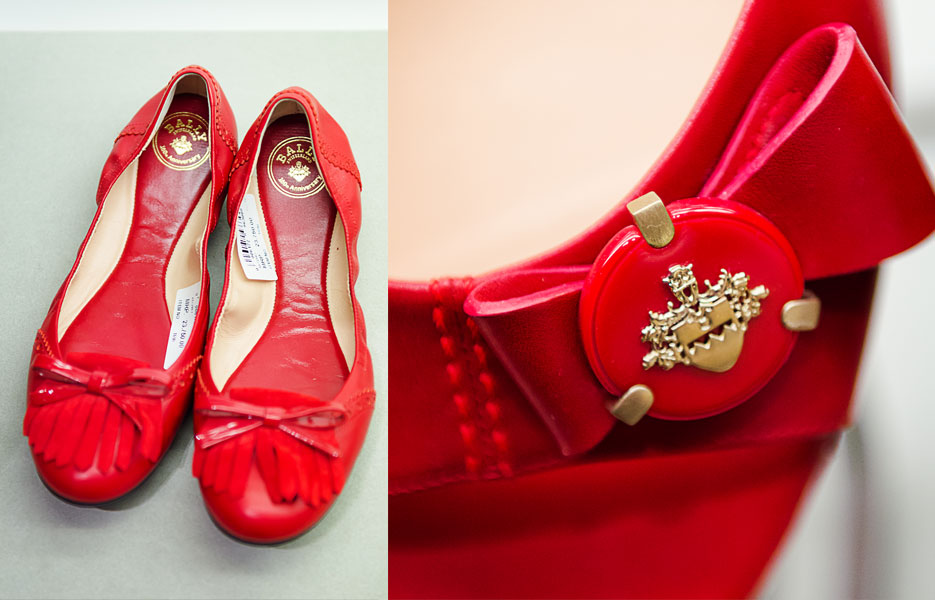 The pretty red shoes on the left? INR 23,500.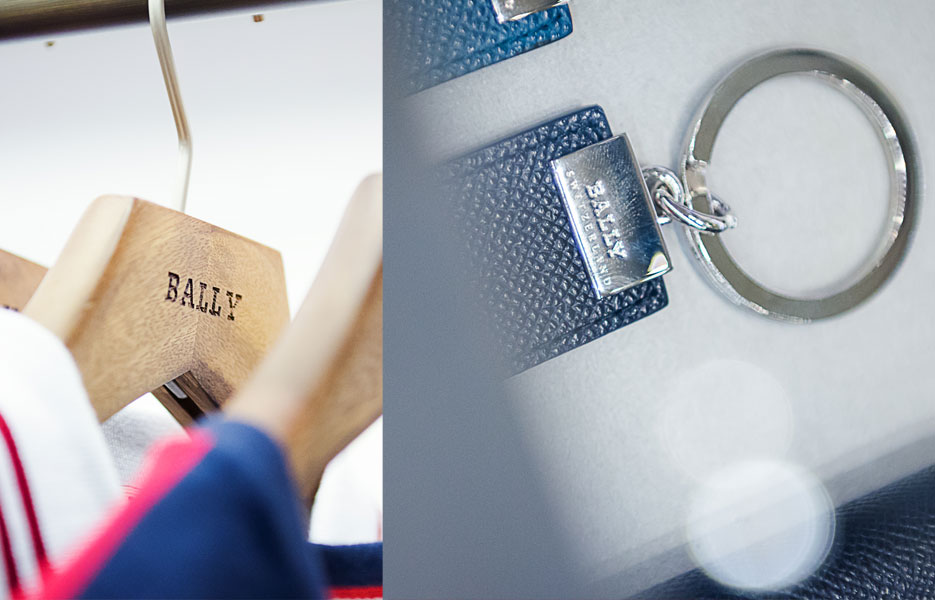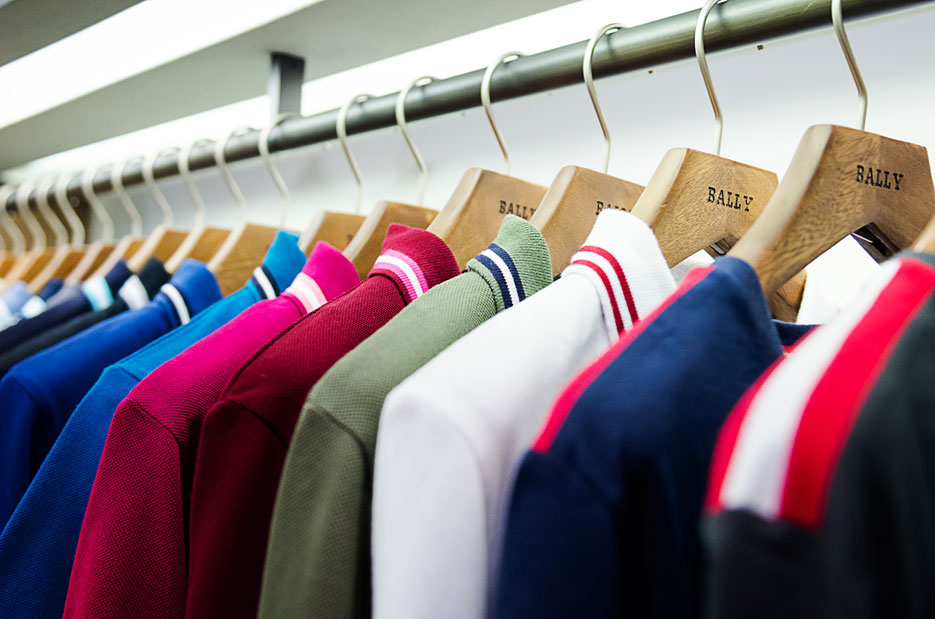 with respect to what the brand displays on its website : www.bally.com, the range of products in the Indian store was minuscule. The products for men, for example, include t-shirts, some wallets and bags – with not much variety – I do hope they will add more.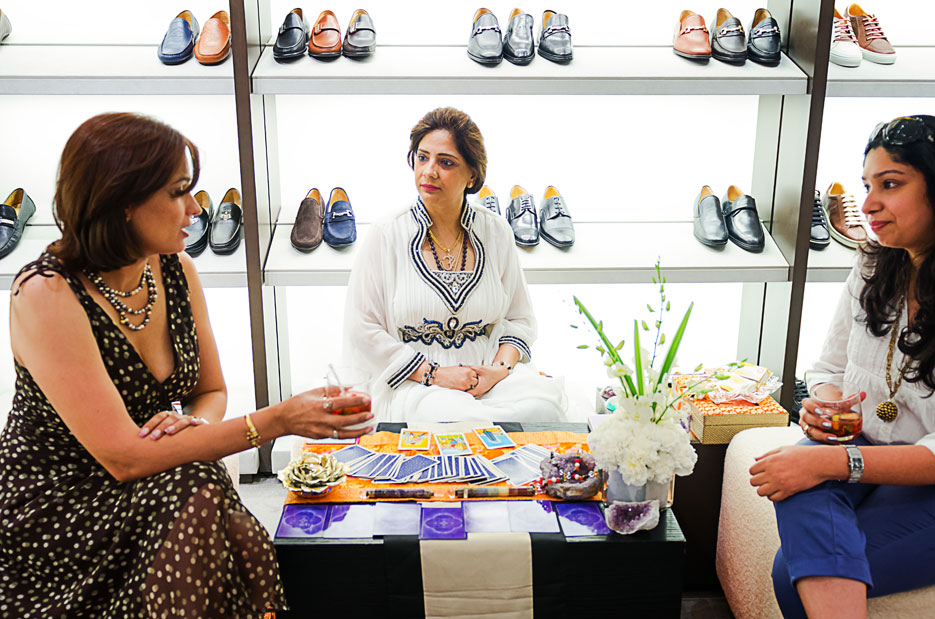 They had also called in a Tarot lady to entertain and engage with the guests.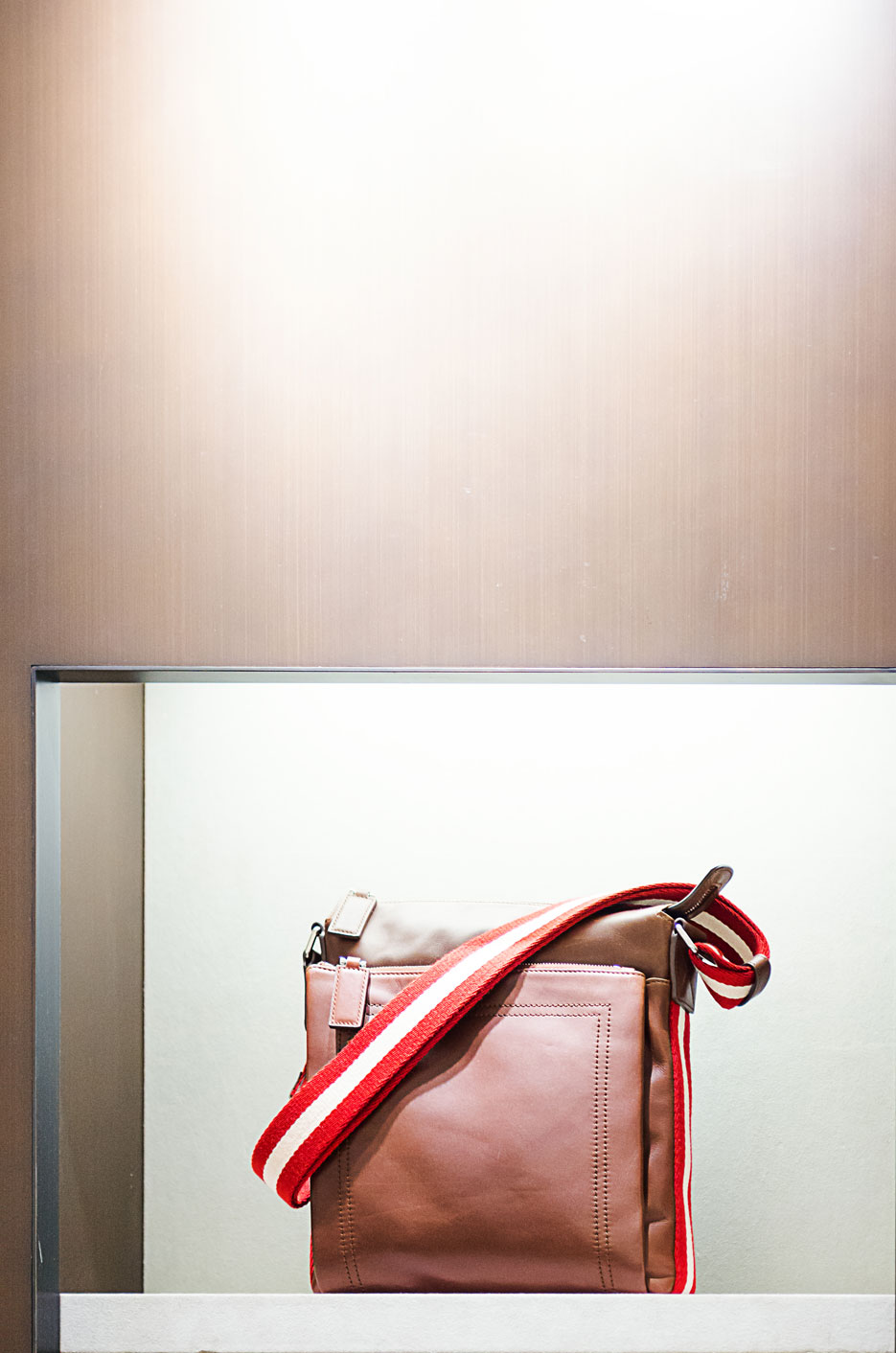 The red and white striped marking on clothes and bags is called "Trainspotting".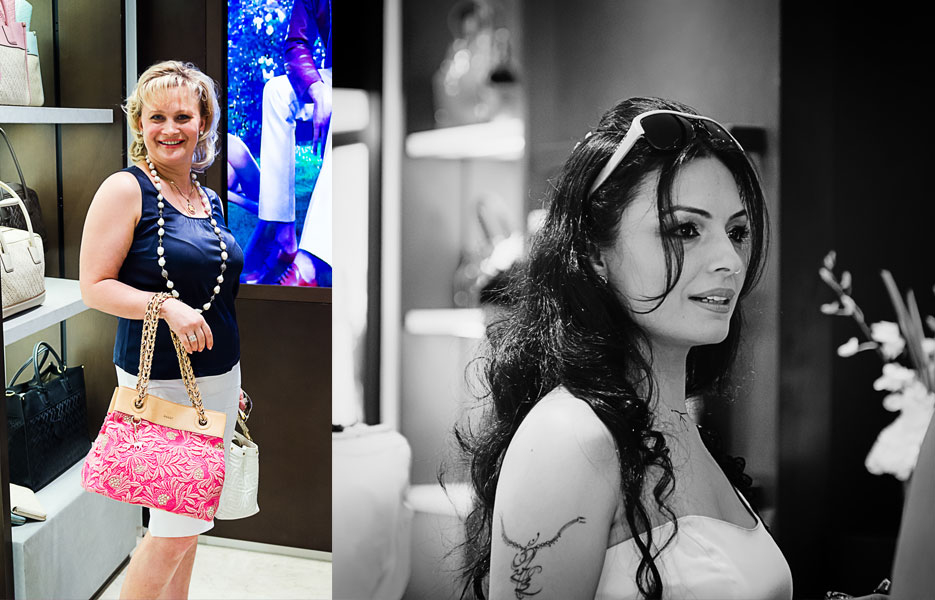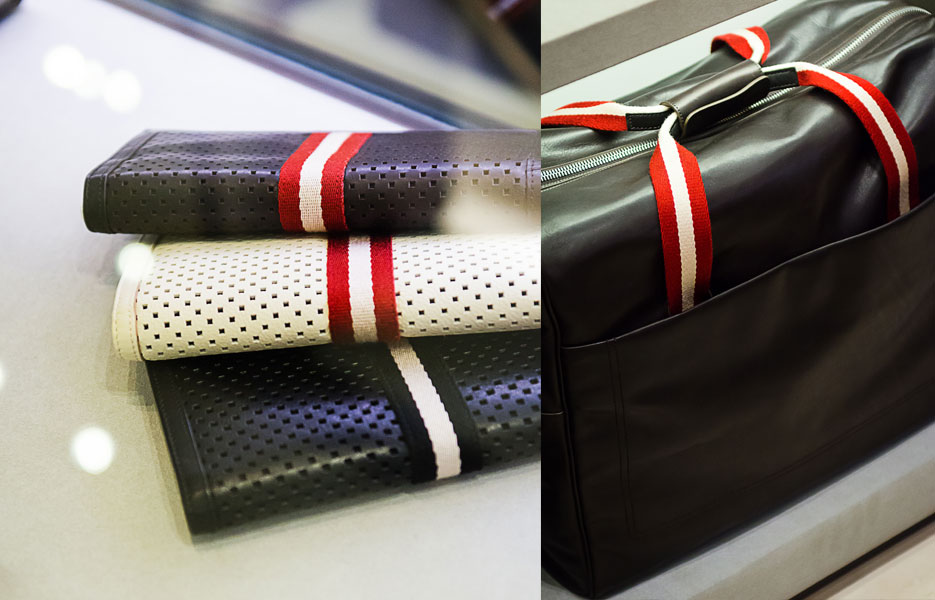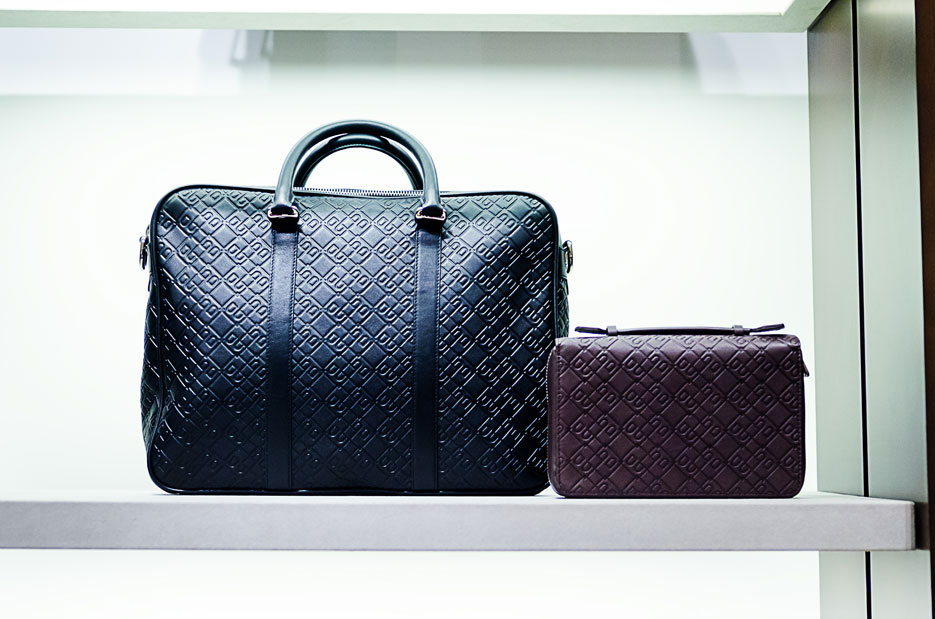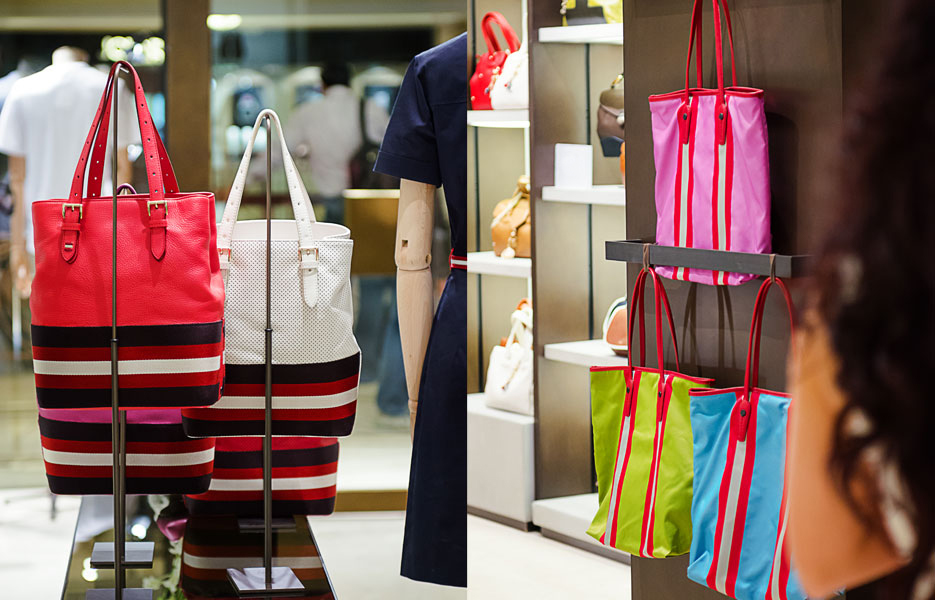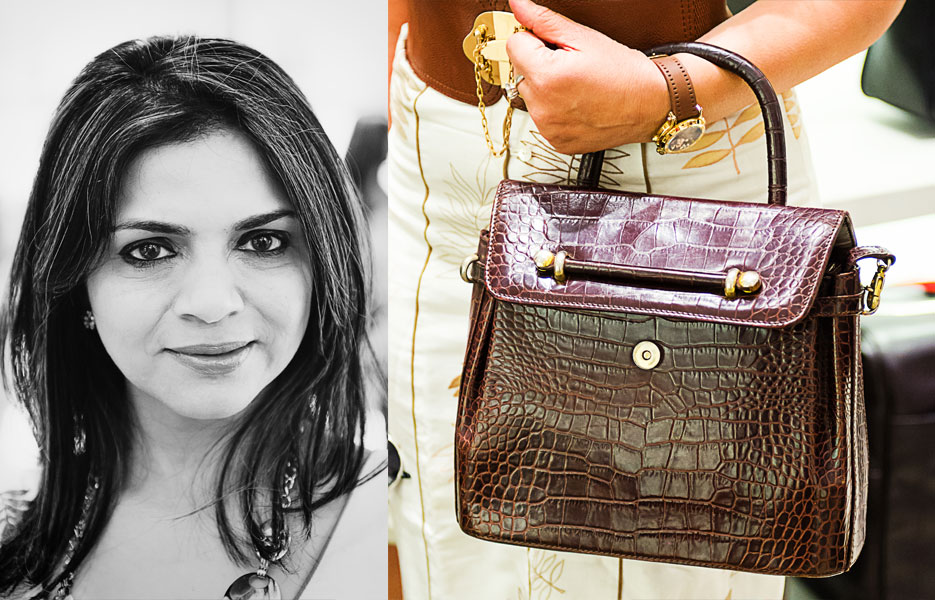 Ms. Rooma Sekhri who had bought her first Bally of Switzerland bag a full twenty years ago!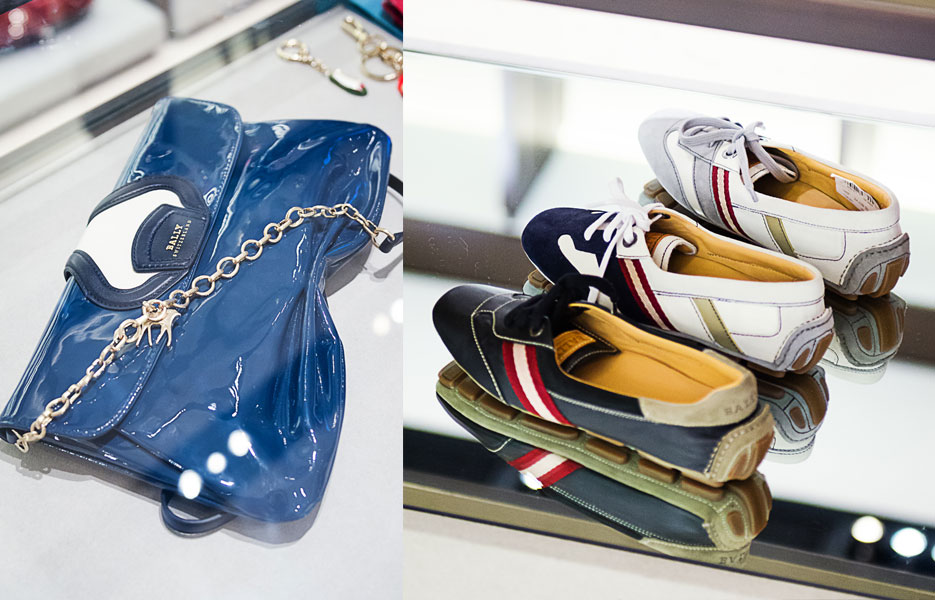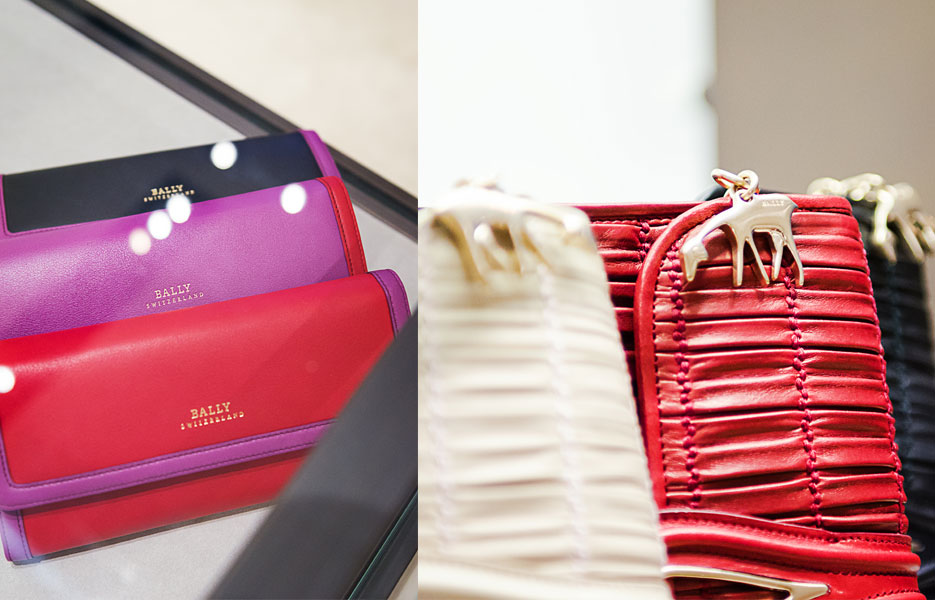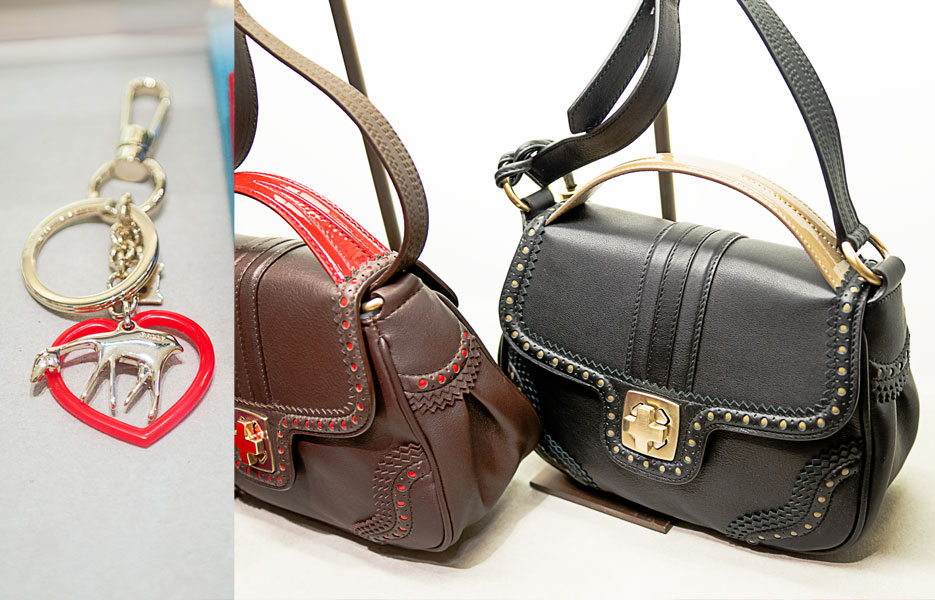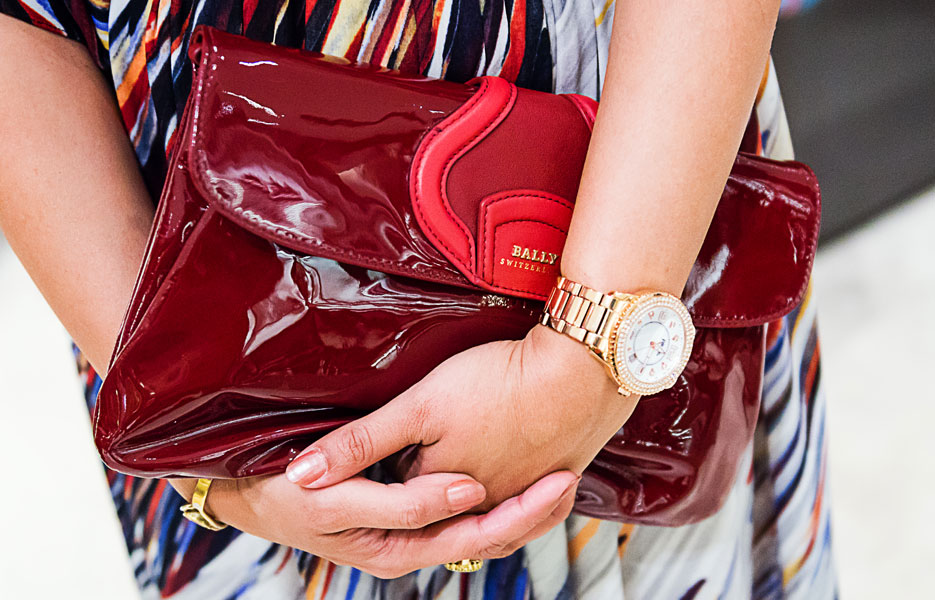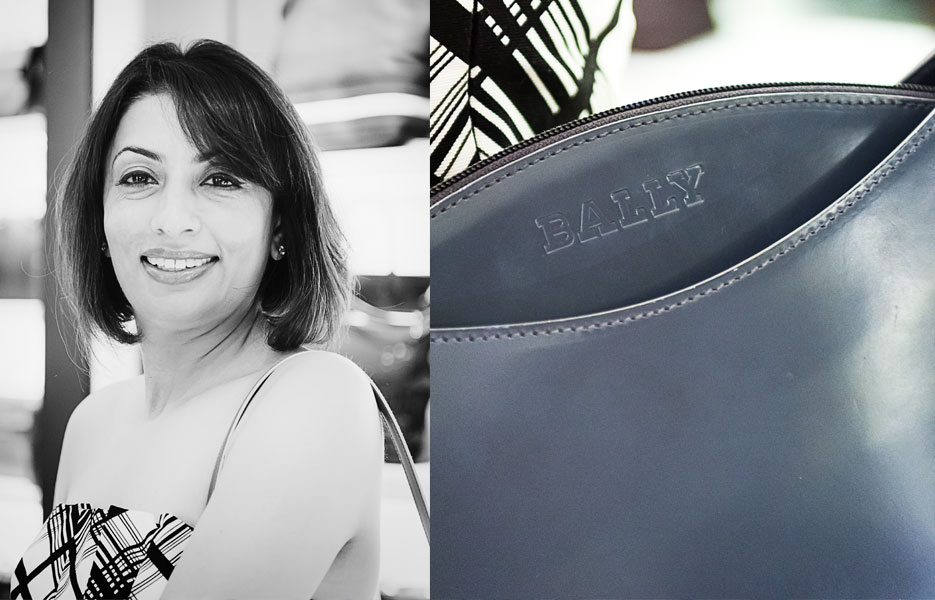 The adorably lovely Ms. Mili Sethi who also had a Bally bag from fifteen years ago! She bought it from London.