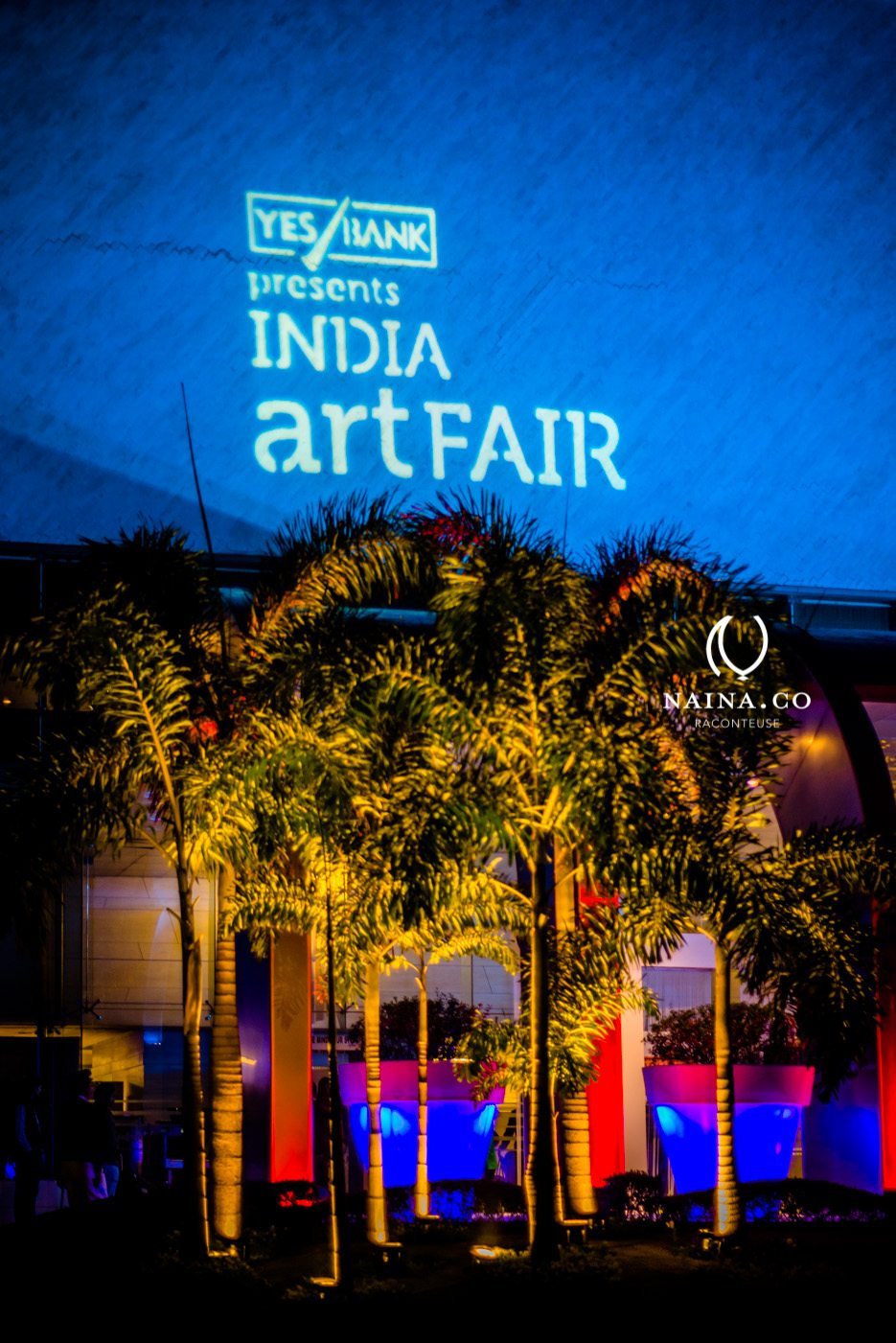 The India Art Fair is "South Asia's leading art fair for modern and contemporary art from across the world. The 6th edition of the fair is poised to take forward its activities with renewed impetus to excellence." Its closing party took place at Le Méridien, New Delhi and I was hired to photograph some aspects. I will let the images do the talking and will introduce some of the people in the photographs.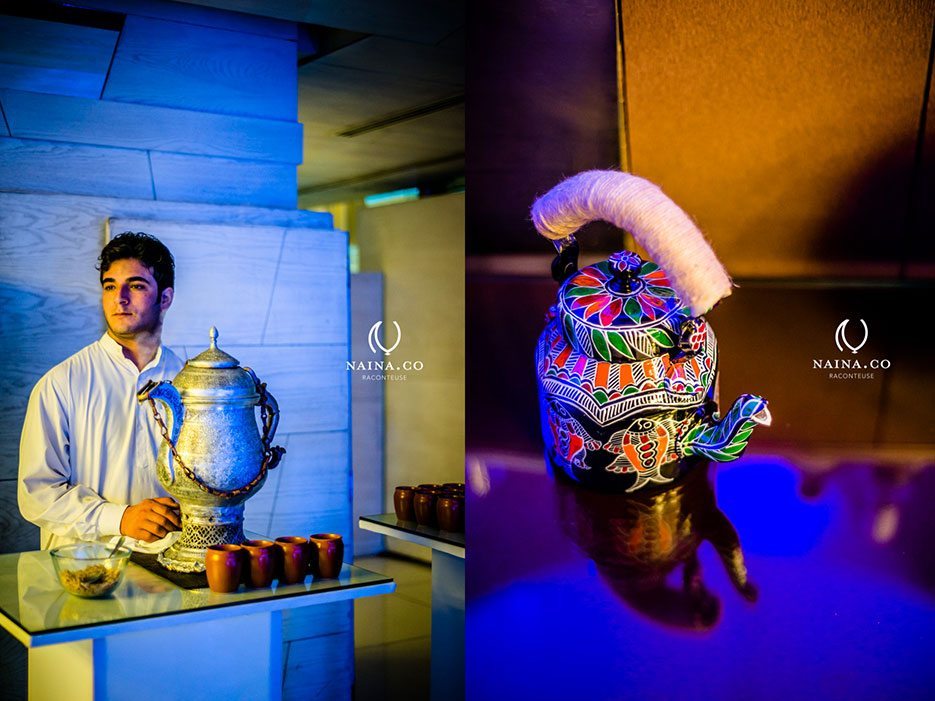 There were various food and beverage sections and this one here is the Tea section. There were dozens of varieties of tea : Kahva, Green tea, Bubble Tea, Alcohol-infused tea etc.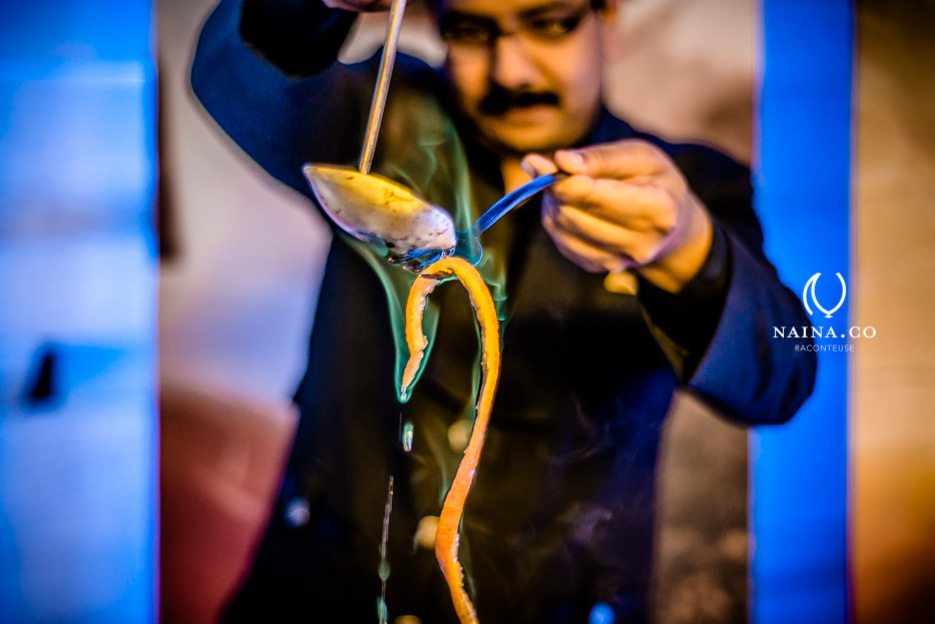 Above : orange peel Flambé for a hot tea infusion. It was spectacular!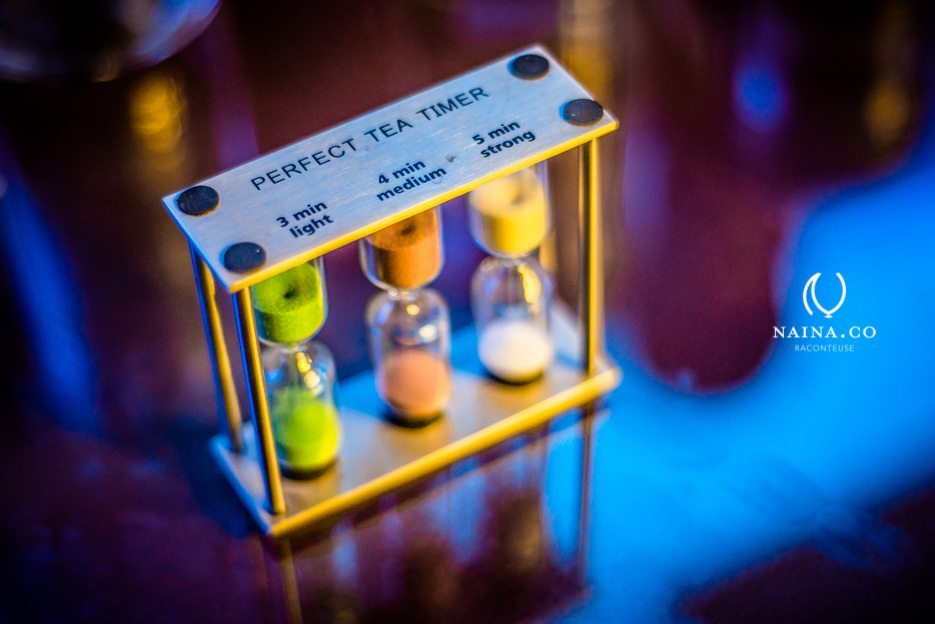 I got myself a pomegranate-flower infused cup of green tea. Perfectly timed on the tea timer. How lovely. I think this is why I was completely relaxed throughout the entire shoot.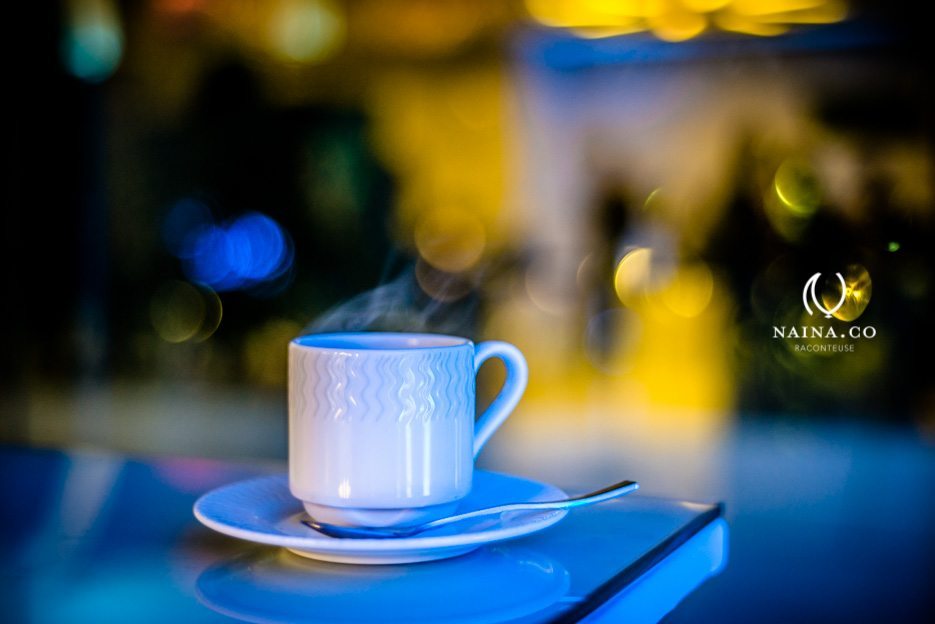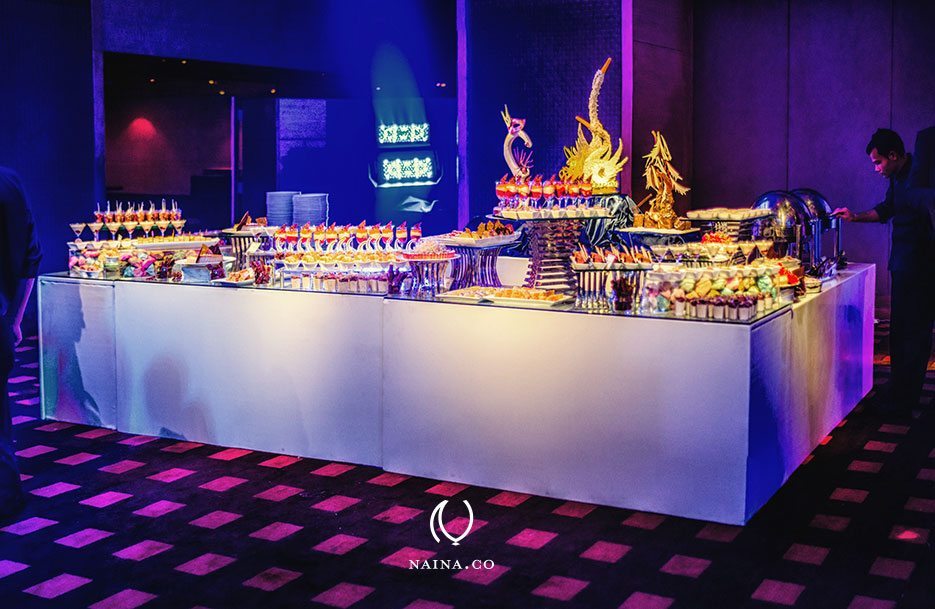 The desserts section was laden with sweet goods. Caramel custard with jaggery, spiced chocolate mousse, paan flavored ice creams and a hundred other things I didn't know the names of. Delectable.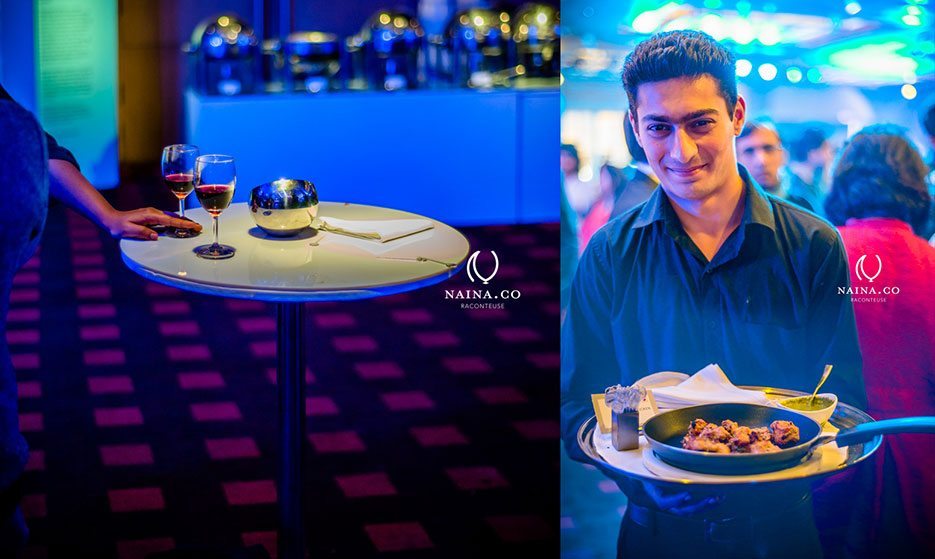 There were really good starters being served and the variety of alcohol at the bar was enough to fulfil everyone's requests.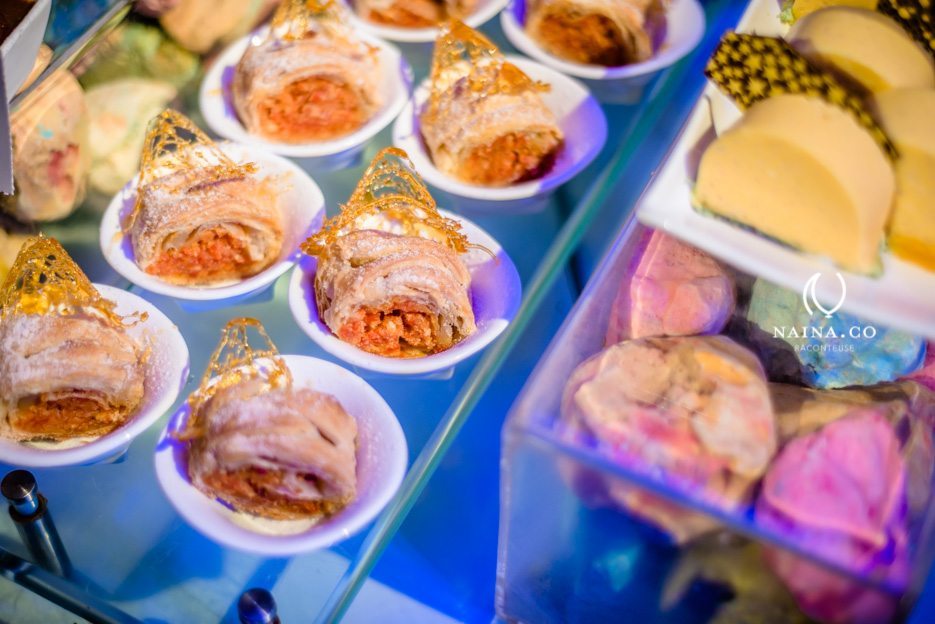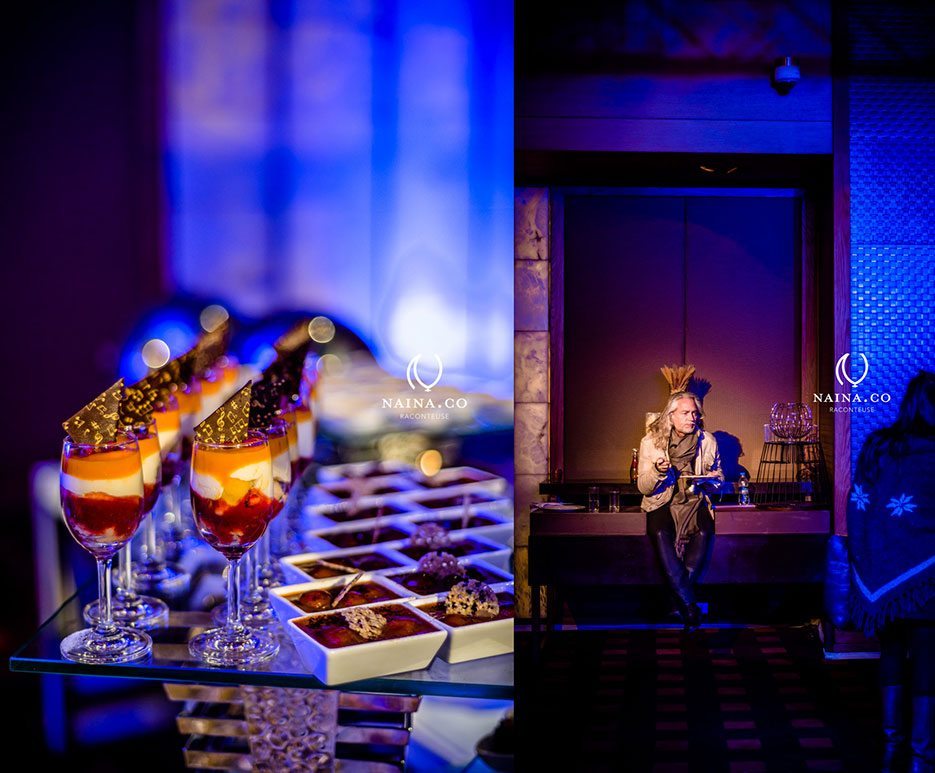 It was too tempting not to photograph the gentleman above right. It was as if he was in the perfect spot only for me. Eating dinner.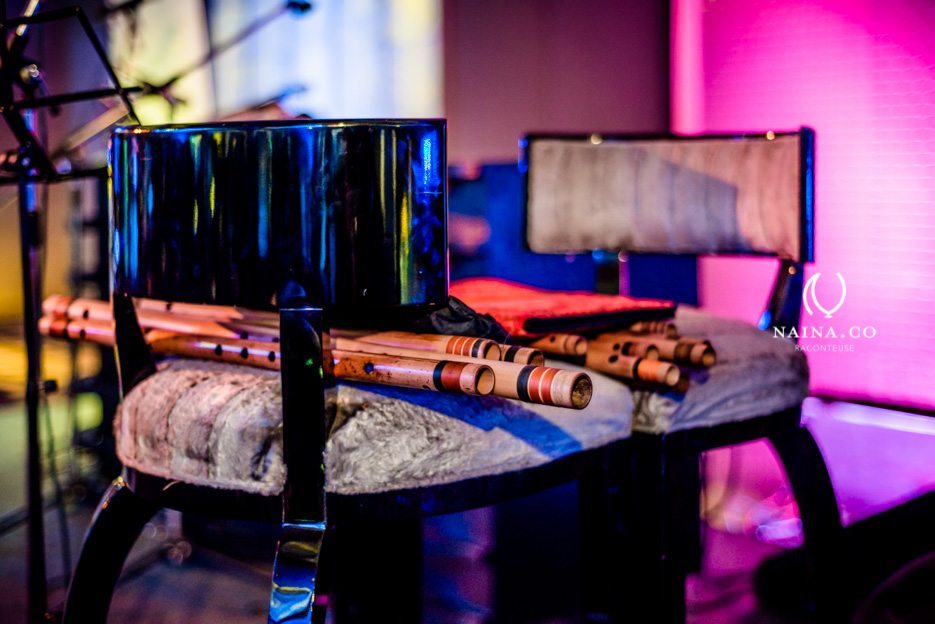 Above : wooden flutes. There was going to be a musical performance and the stage had been set up. While I've heard of the Bandish Projekt, I had never seen / heard them live.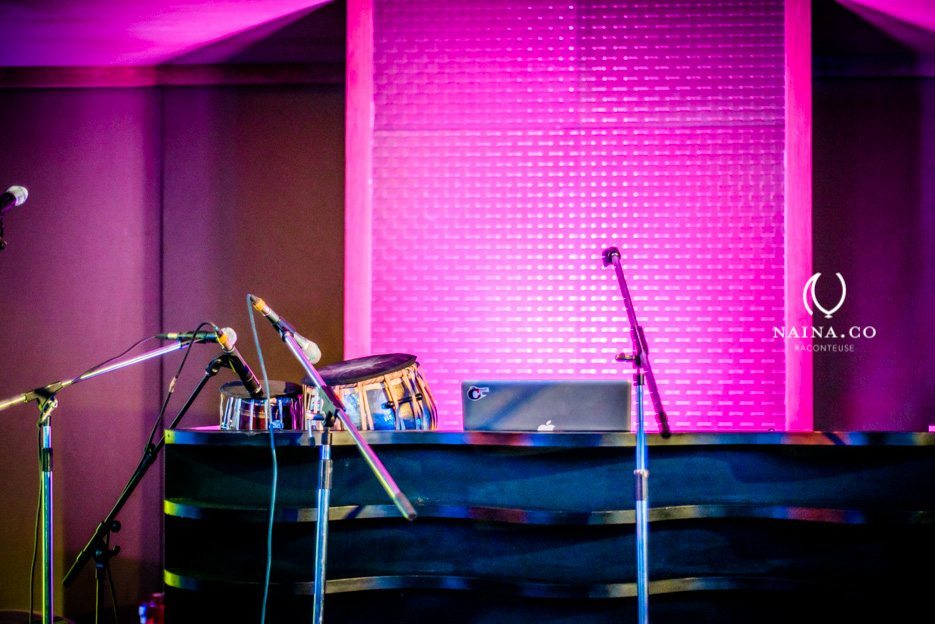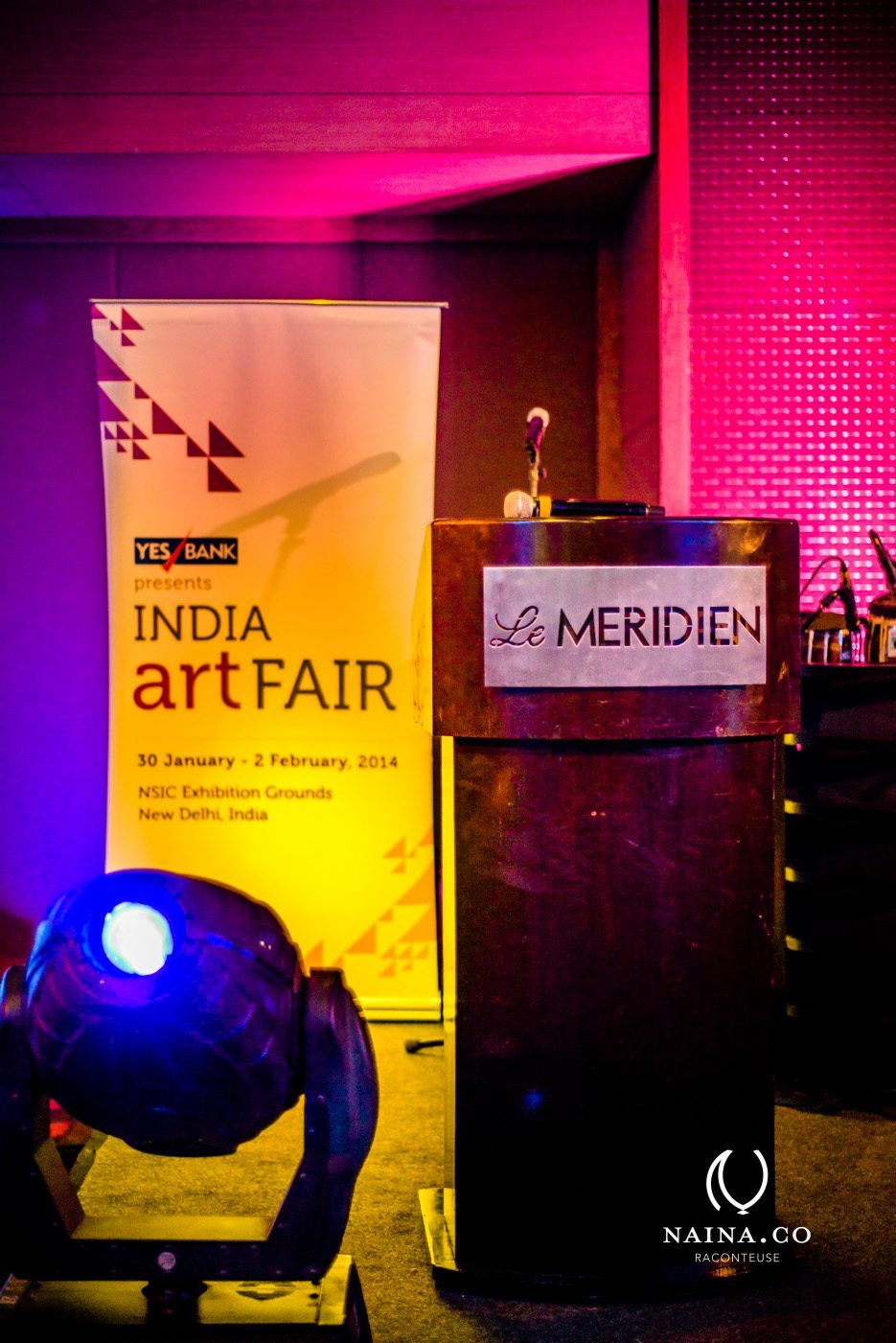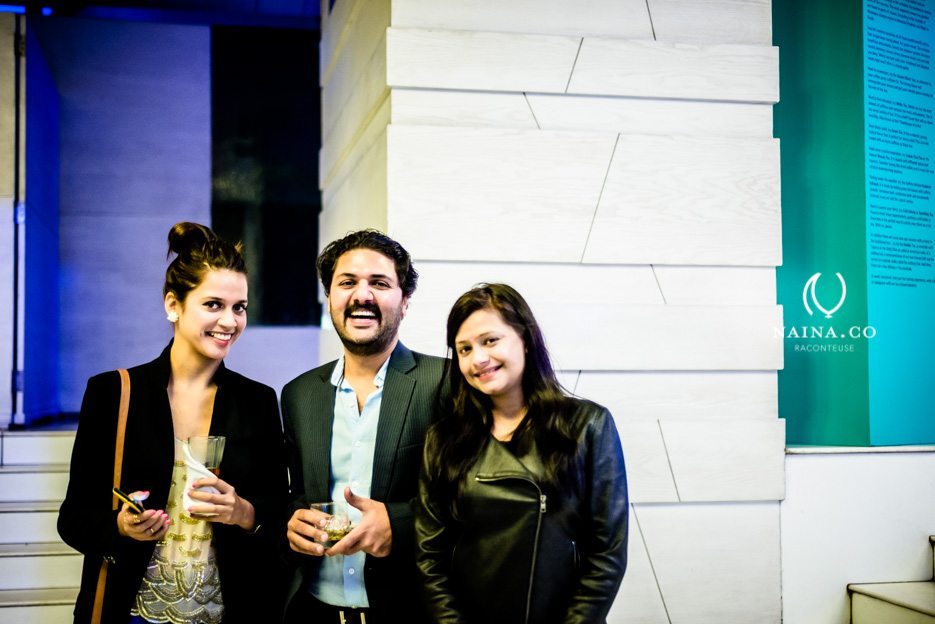 Above, Akanksha & Aman and Rashmi Pal of Le Méridien, New Delhi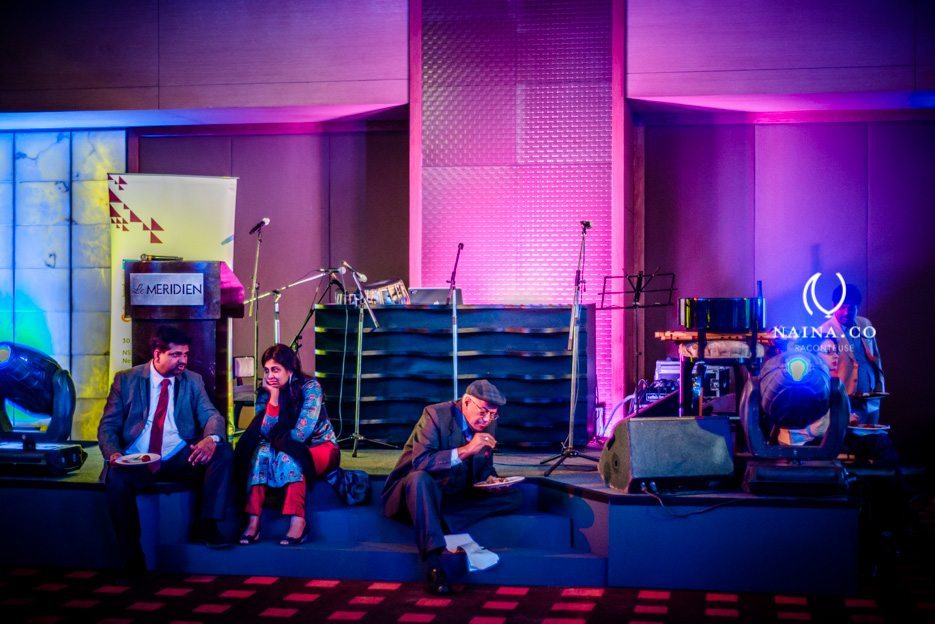 Guests getting dinner before the stage is put to its "real" use.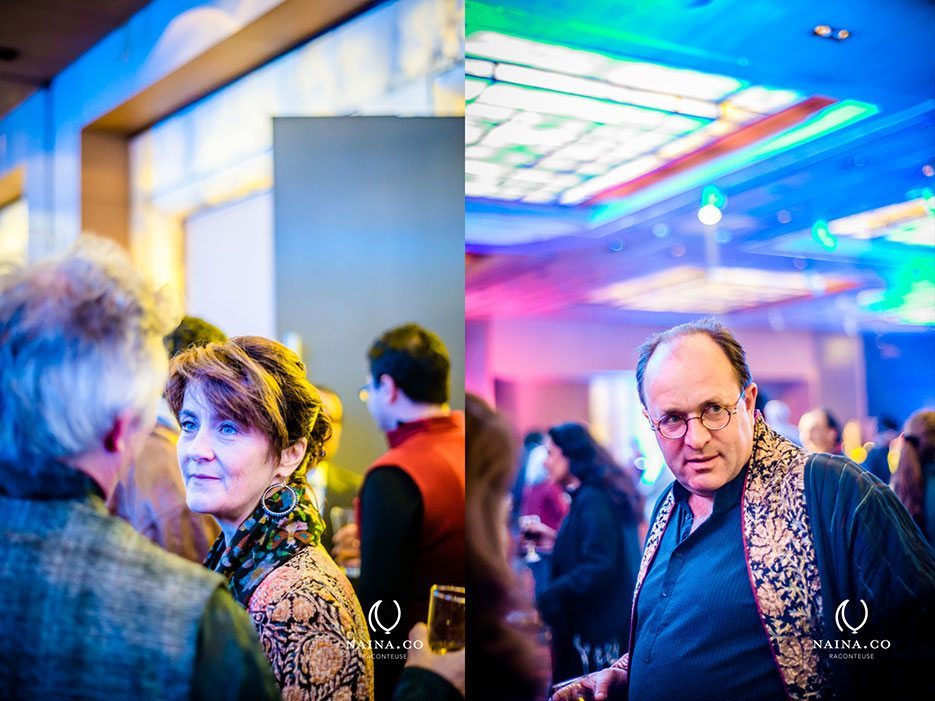 Above right William Dalrymple and his wife on the left.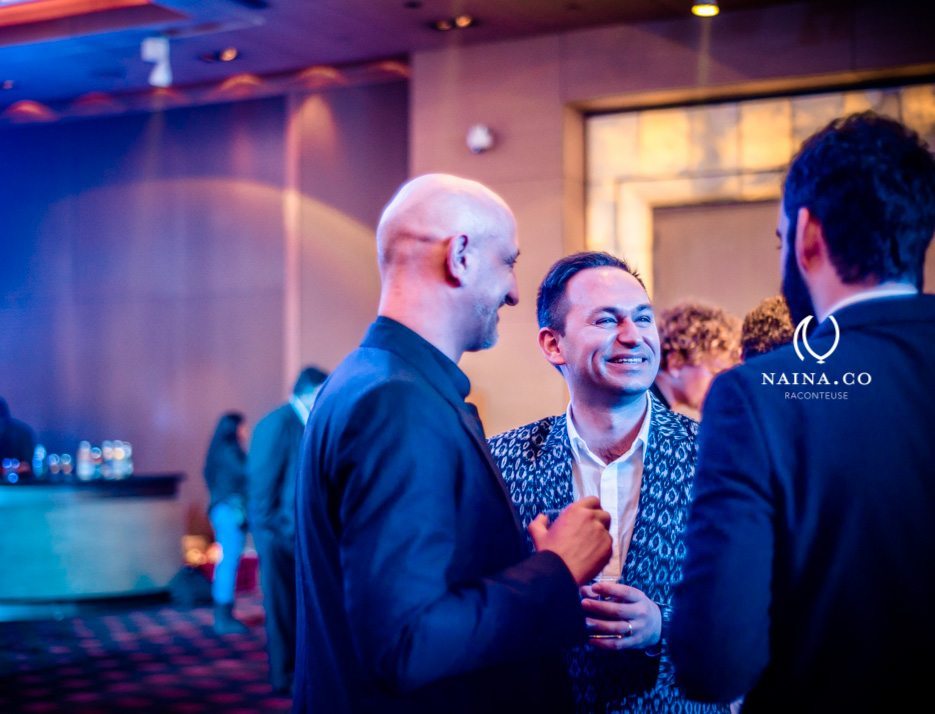 Above Arnaud Champenois.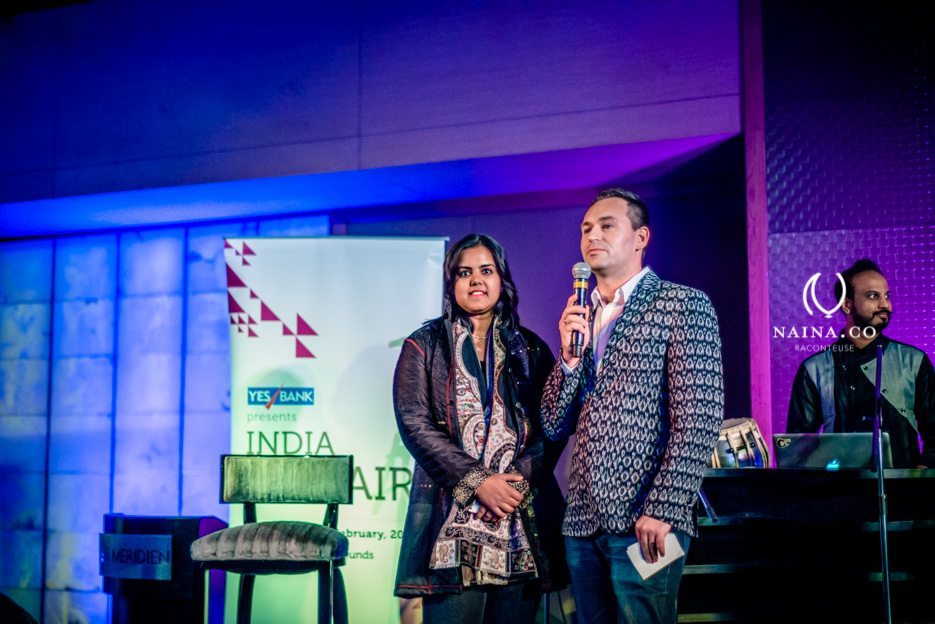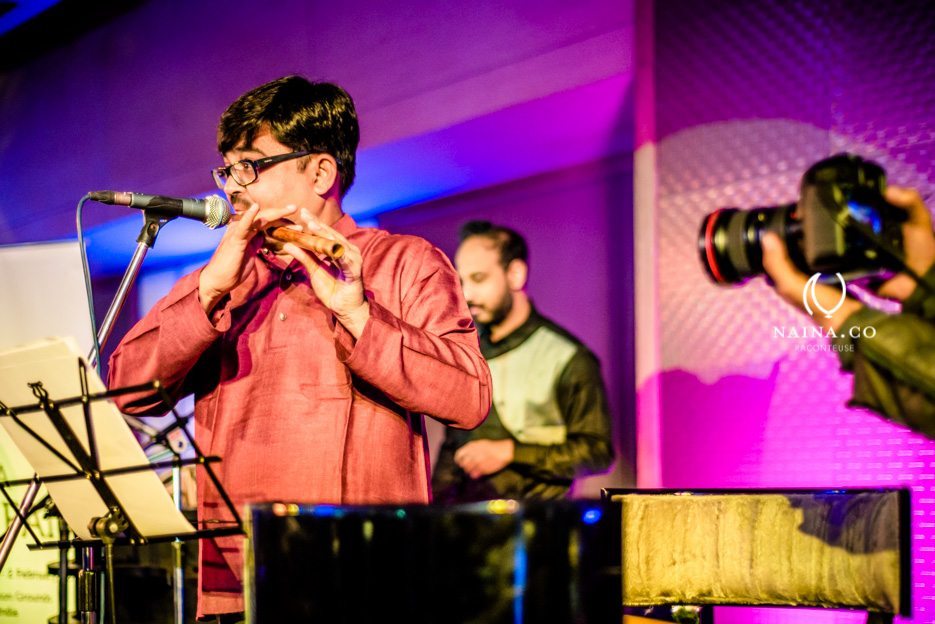 And the Bandish Projekt set kicks off. ( They're on Facebook & Twitter as well. )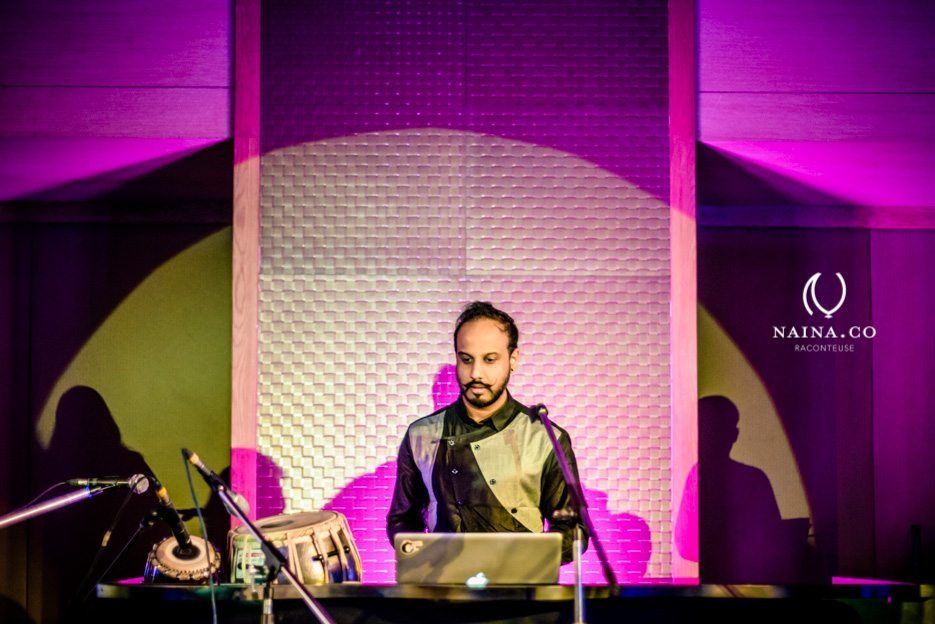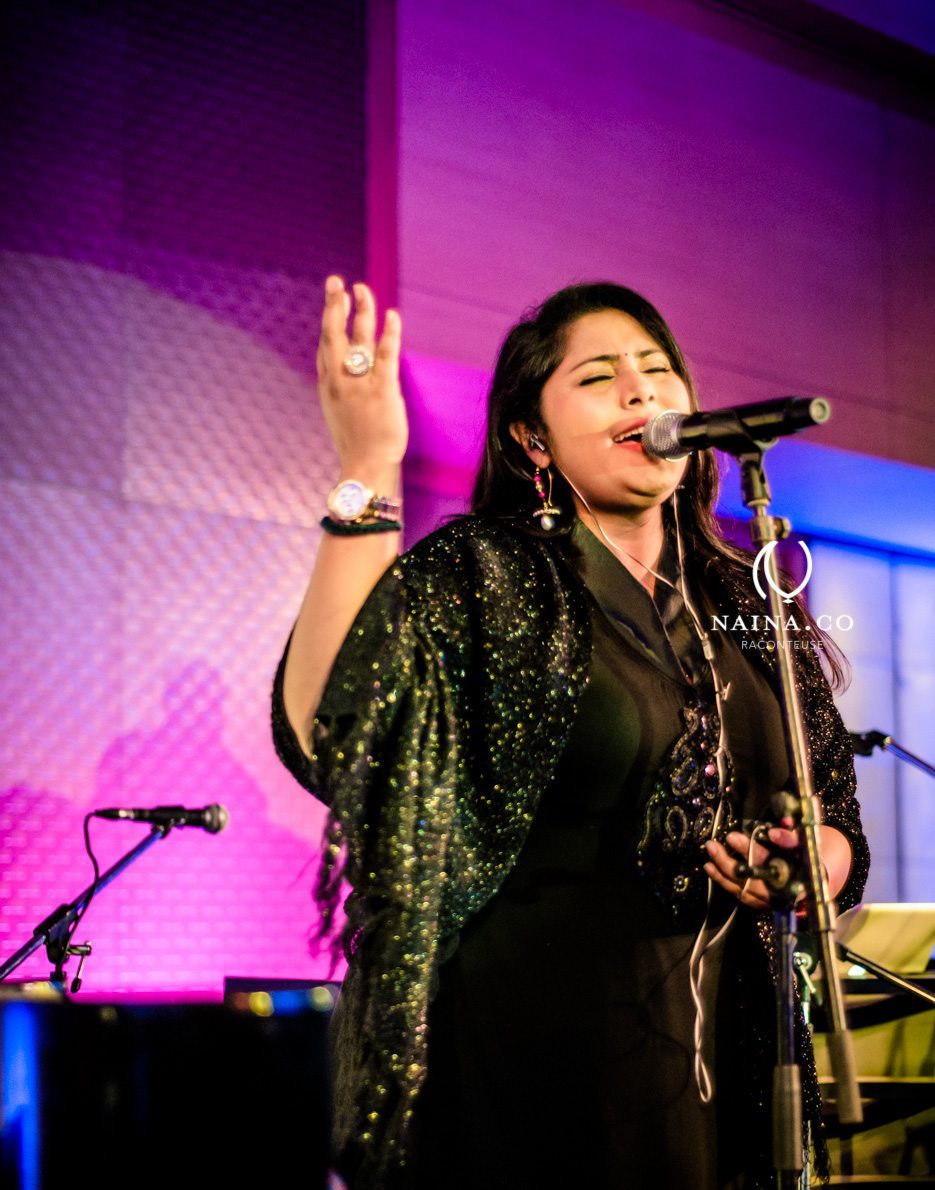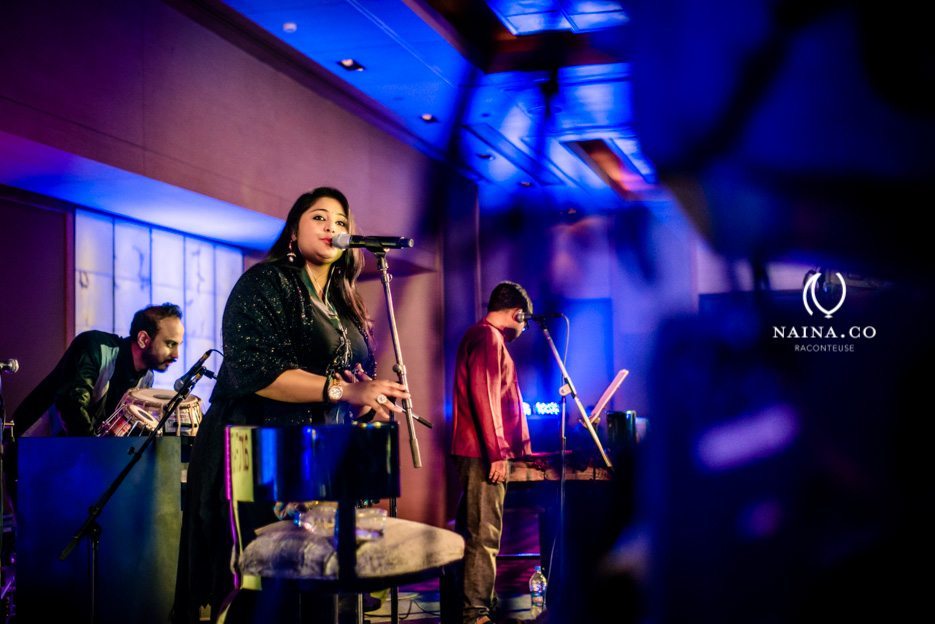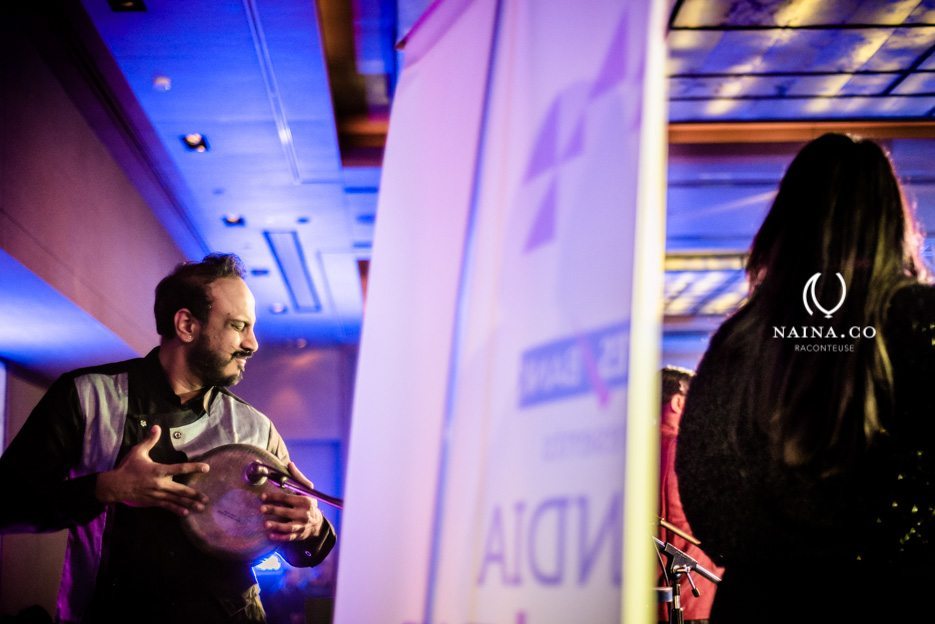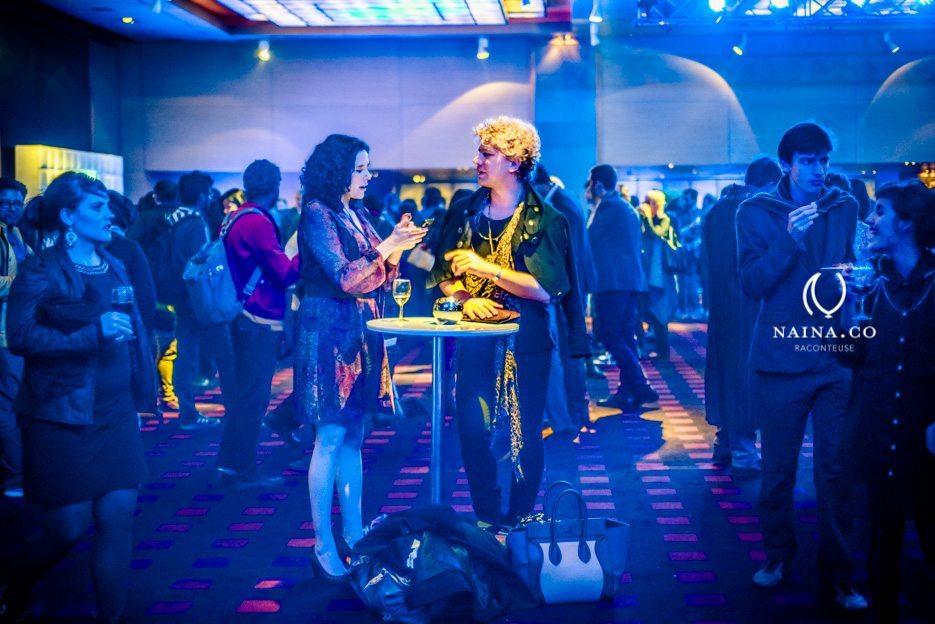 I like the above photo. I still hate blue light.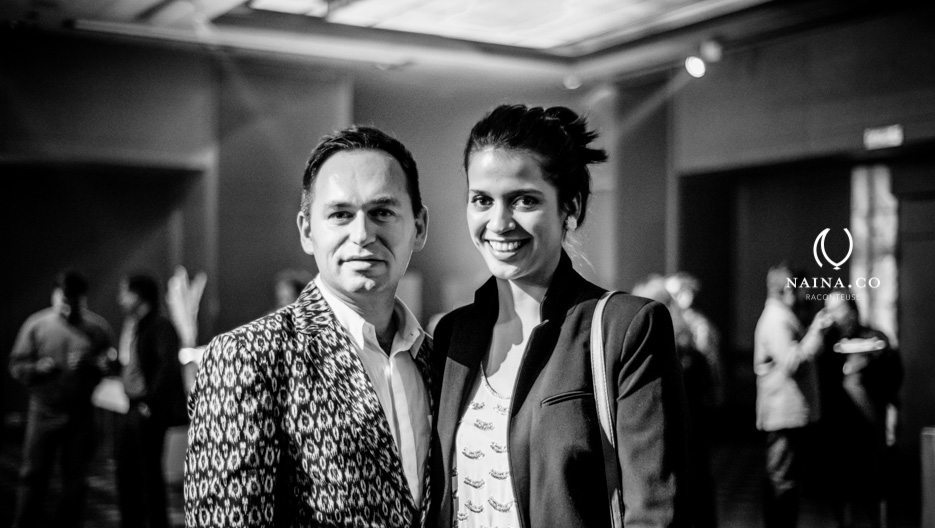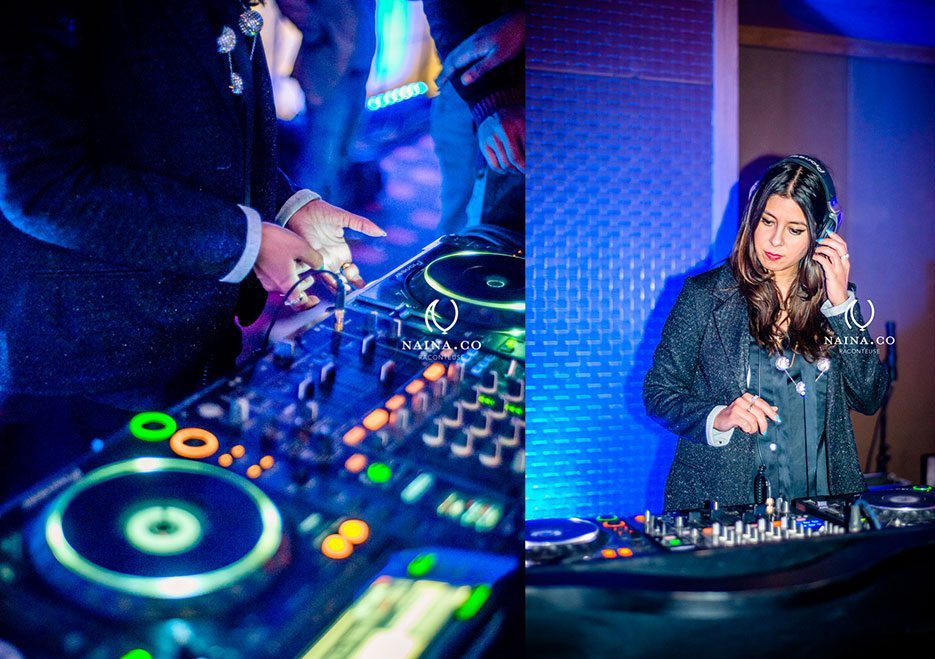 The DJ for the evening amped up the music with some loud, energetic beats and halfway before the first track had finished playing, the dance floor was starting to heat up! I like!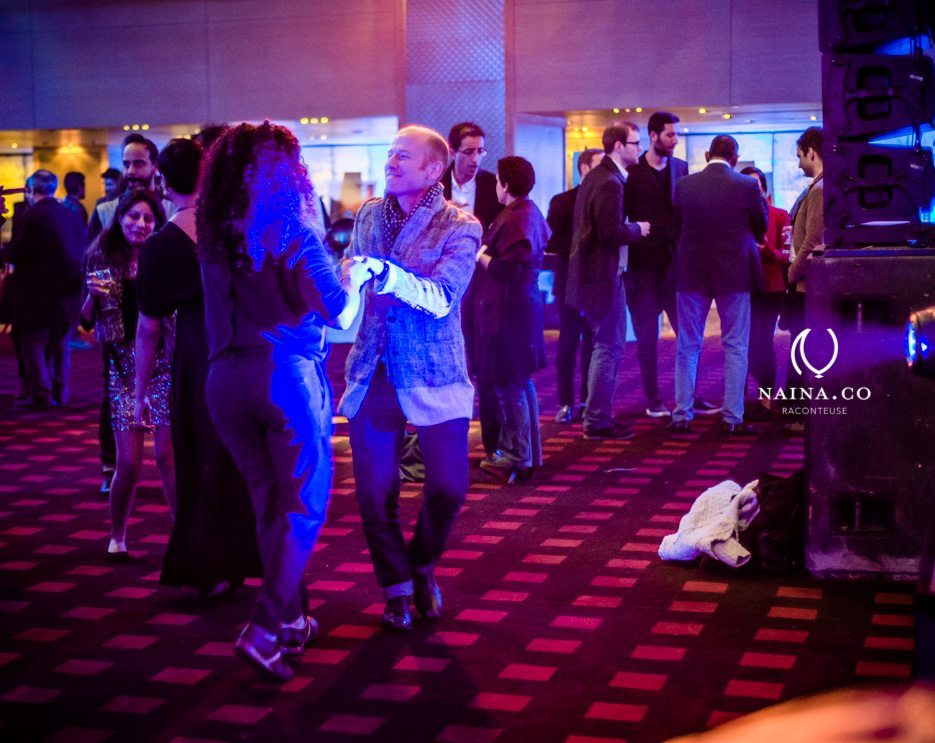 I absolutely have to mention that the FOOD was AMAZING! The Pork Vindaloo and the fish wrapped in banana leaves, the mutton… it was all absolutely great. Lately I've been having food that has mostly been a let-down – and that's what I am normally mentally prepared for. Which is why this one hit it out of the park for me! It's a pity I'm not usually hungry when I'm at a shoot though.
Le Méridien Hotels can also be found on Twitter | Instagram | Facebook
You can follow my updates on Facebook | Twitter | Instagram | Pinterest