I don't usually do stuff like this because my nail paint chips pretty darn quickly. But sometimes I do. Especially when I have lovely colors to play with and I need to unwind. Painting my nails is a good way to unwind. I put on some music, clean up my hands, slather on moisturiser, wash my hands, clear up the cuticles and then start painting. It's a nice slice of the day that I have to myself. The boy would rather not be in a room that "smells of nail polish"!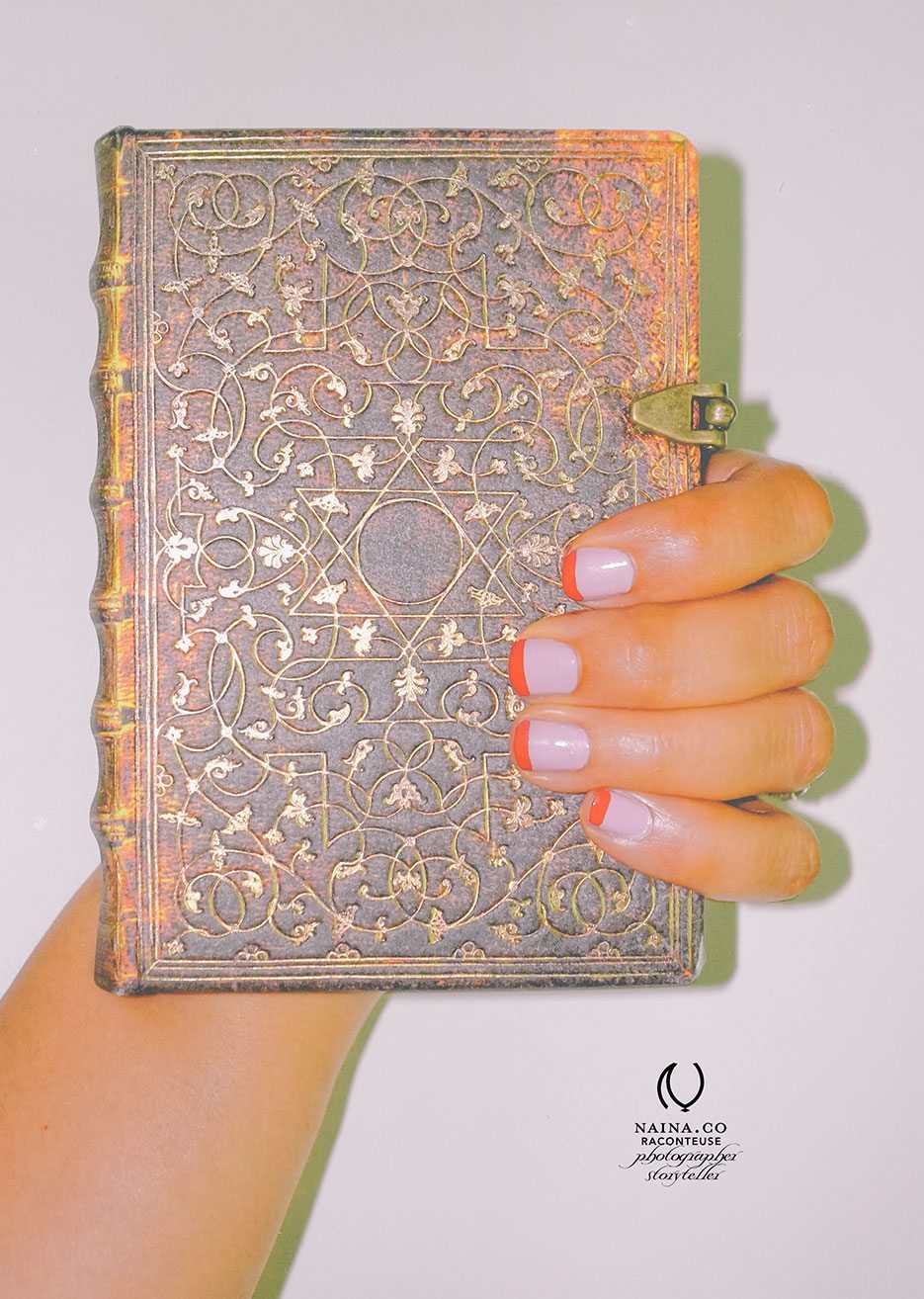 I'd visited the mall ( Select City Walk ) a couple of days back. The adjoining mall ( DLF ) has a nail bar and I wanted to get this specific "French Manicure" for my nails. Unfortunately, whoever was in-charge of the nail bar that day, decided they didn't want a customer. I was told "We do only dry manicures. The massage-style manicure service was stopped six months ago." She told me this holding up the service menu card, which still has the massage-style manicure listed on it.
I told her I didn't mind the dry one as long as they would put these two colors I wanted. I was carrying my own nail paint. She told me "It's your responsibility. Two nail paints together take a long time to dry. Karwaana hai toh karwaa lo." Which was ridiculous to hear really. Because OMG, what was she expecting? That I'd come back after half hour, my nails ( that I'd paid for ), completely ruined, and then ask for my money back? ( I won't be surprise if they've had this kind of customer in the past but assuming from the get-go that all clients are going to be like this is a bit much. )
"No manicure Naina" was my name for the day.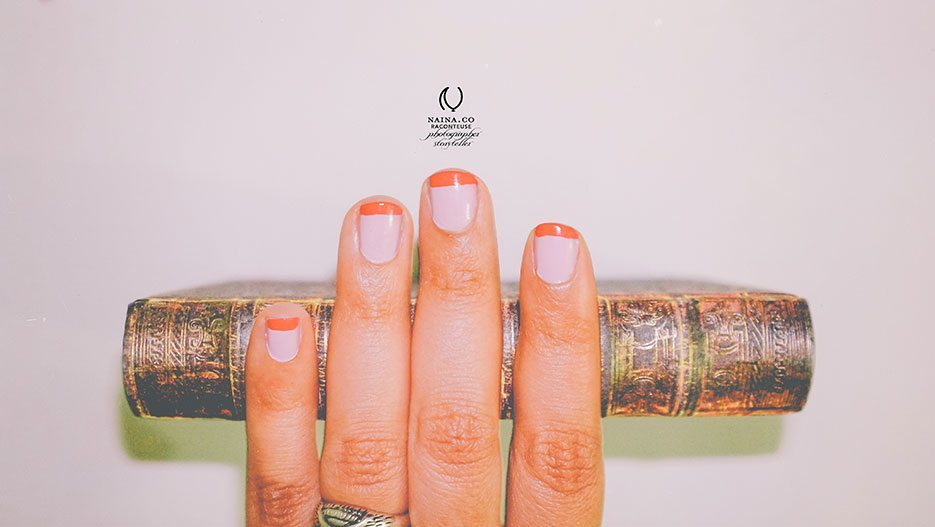 I'm not a perfect-nail-paint-applicator person but I like this. Did it at home. And here I'm showing it off with my awesome Paperblanks notebook.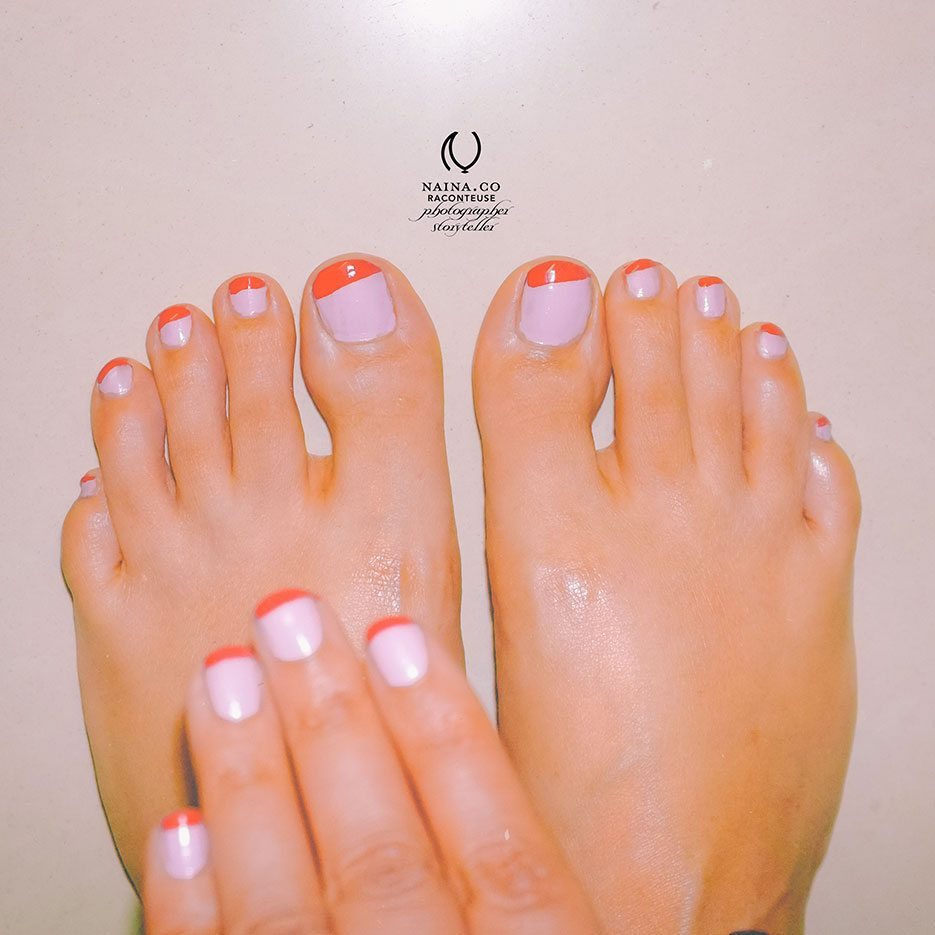 Yup on the tippy-toes too. On the toes I started out thinking I'd just do this tilted-strip of red but by the time I got to my hands, I changed my mind and went with the straight stripes. So they look a bit odd but who cares, I love some candy on my nails! Specifically CHANEL candy!
Normally I don't have the time to do this to myself but when I do, I make it an occasion.
You can find out more about CHANEL on their Website | Facebook | Twitter
You can find me on Facebook | Twitter | Instagram | Pinterest