There's a lot of different looks one can achieve with styling garments and accessories and makeup. Especially if you're in the kind of space where you're always looking for "something different". I've always been curious about colored lenses, but, surprisingly, didn't get around to trying them out! Enter FreshLook. Having always wondered what I would look like with green or blue eyes, the two colors I'm trying out below are Gemstone Green and Turquoise.
The green look was angled more toward a fresh, nude, no make-up look. A bit demure, which is so not "me", which is why even more fun to explore. I paired the lenses with a satin robe with complimentary colors and a v-neck, slightly open collar. It's a stark, fresh, clean, open-face look.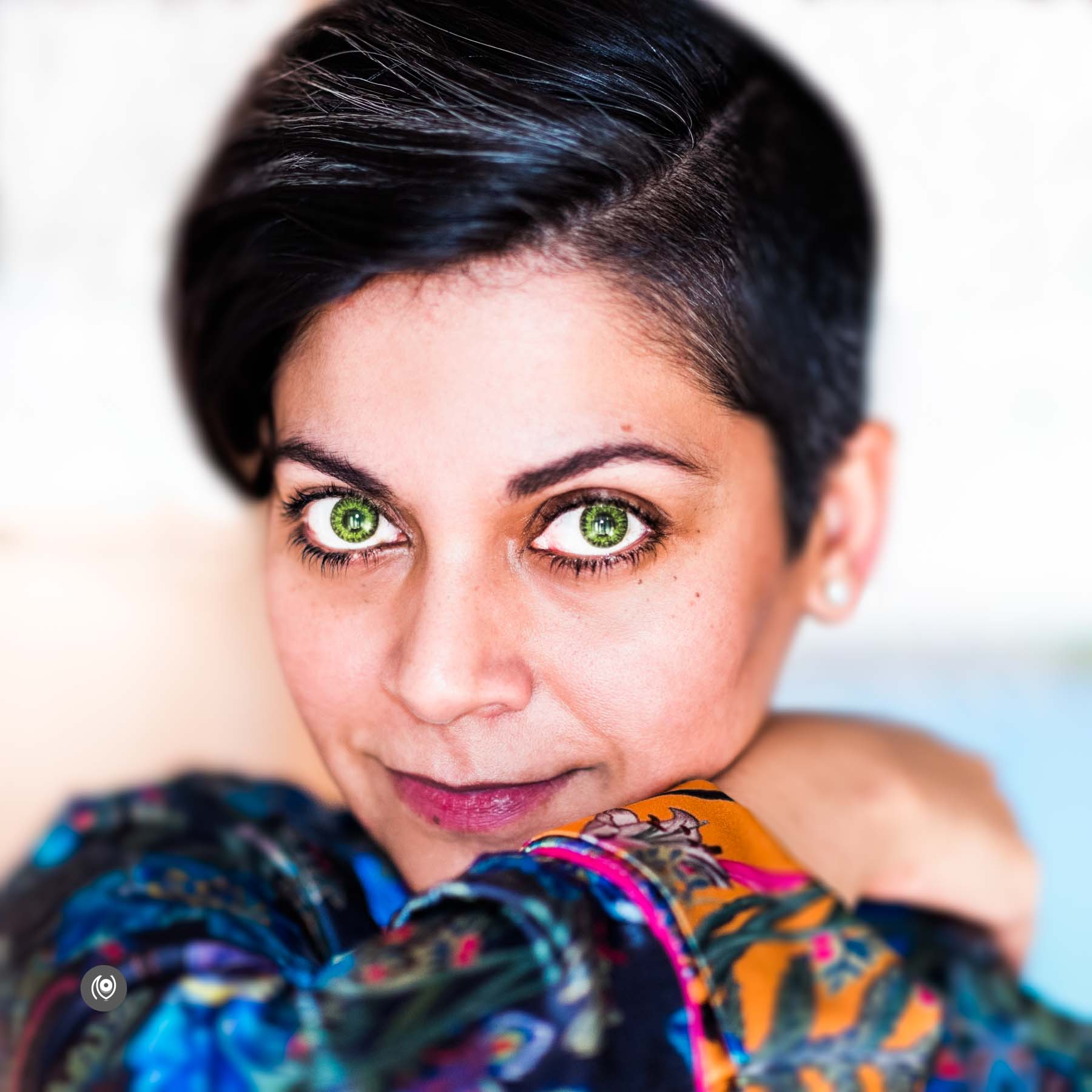 The blue look was a bit more solid and bold. Definitely more "me", especially because I paired it with a red satin biker jacket. I think the eye-liner lends itself nicely to the look too. Of course, the Turquoise Blue lenses steal the spotlight.
It's interesting to see how the lenses completely change my face.
The lenses are for daily wear and can be worn for a month – more details in the links below – of course, the brand had a number of colors you can choose from. I Googled "How to wear contact lenses" after I'd successfully put in one lens – so I really do mean it when I say that I have never tried contact lenses ever before! A tip : your fingers should be dry otherwise the lens will stick to the finger and not transfer so easily to the eye. That your finger should be clean, is an assumption I'm going with without mentioning explicitly ( except I just did ).
FreshLook India : Website | Instagram | Twitter | Facebook
Assignment in collaboration with Smytten on behalf of FreshLook.