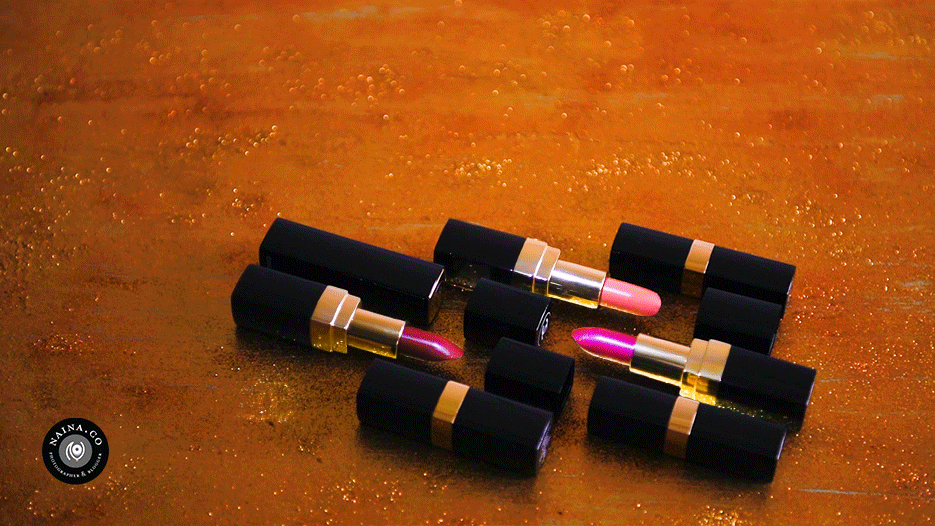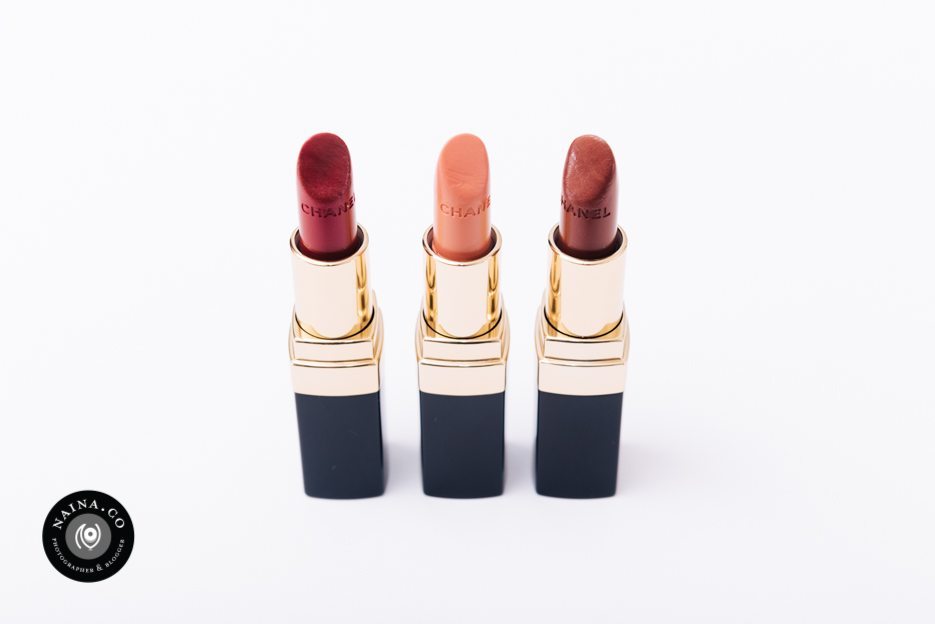 Ok Wow! Chanel's hit it out of the park with this one. I love bold, opaque colors for my lipsticks and Chanel's lipsticks had so far been so-so in that department. When I received the press release saying they'd worked out a new formulation, I was excited. I was also a little sceptical. Their PR department sends randomly picked lipstick shades so I wasn't sure that even if I did like the new formula, I might not like any of the colors. Look at the photo below – the two on the top? SCORE. 406 Antoinette ( slightly brown ) and 452 Emilienne ( shiny dark pinkish shade ). I mix them and wear them ALL the time. They've become my go-to lipsticks. The new Rouge Coco formula is brilliant as well. And the color is more opaque.
This one below is too light for my skin tone – my lips are darker than the shade of this lipstick. 410 Catherine.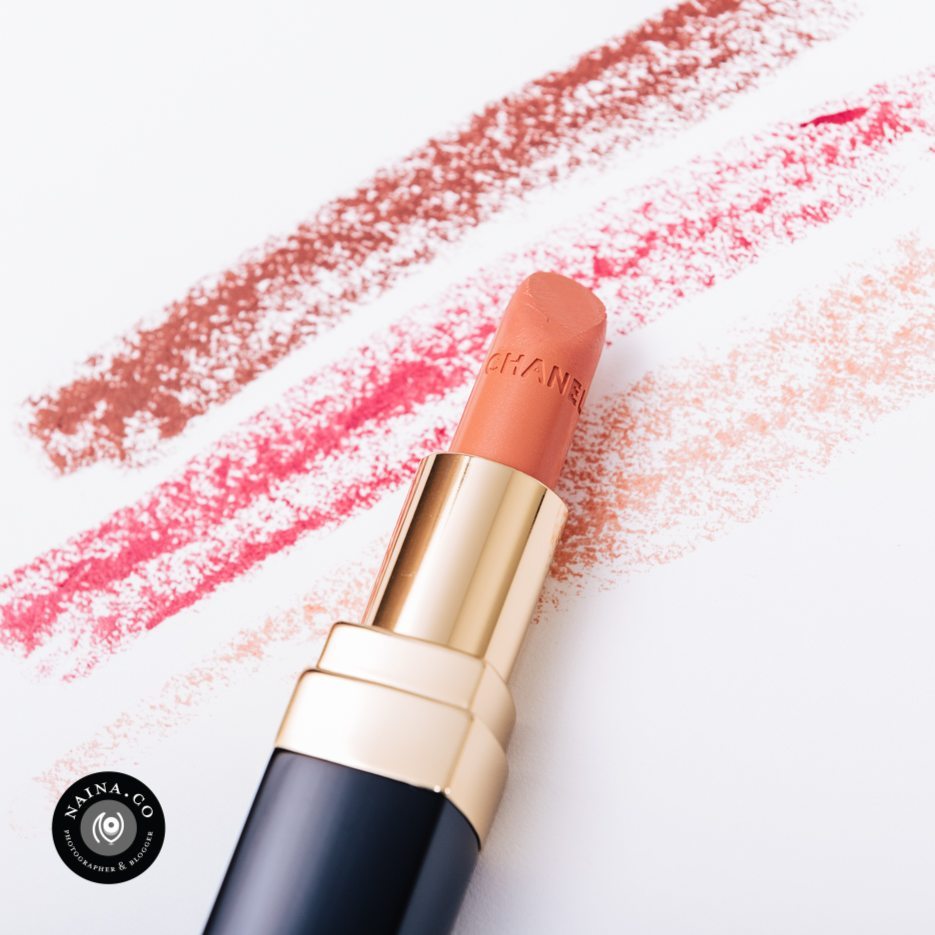 This one below is 452 Emilienne.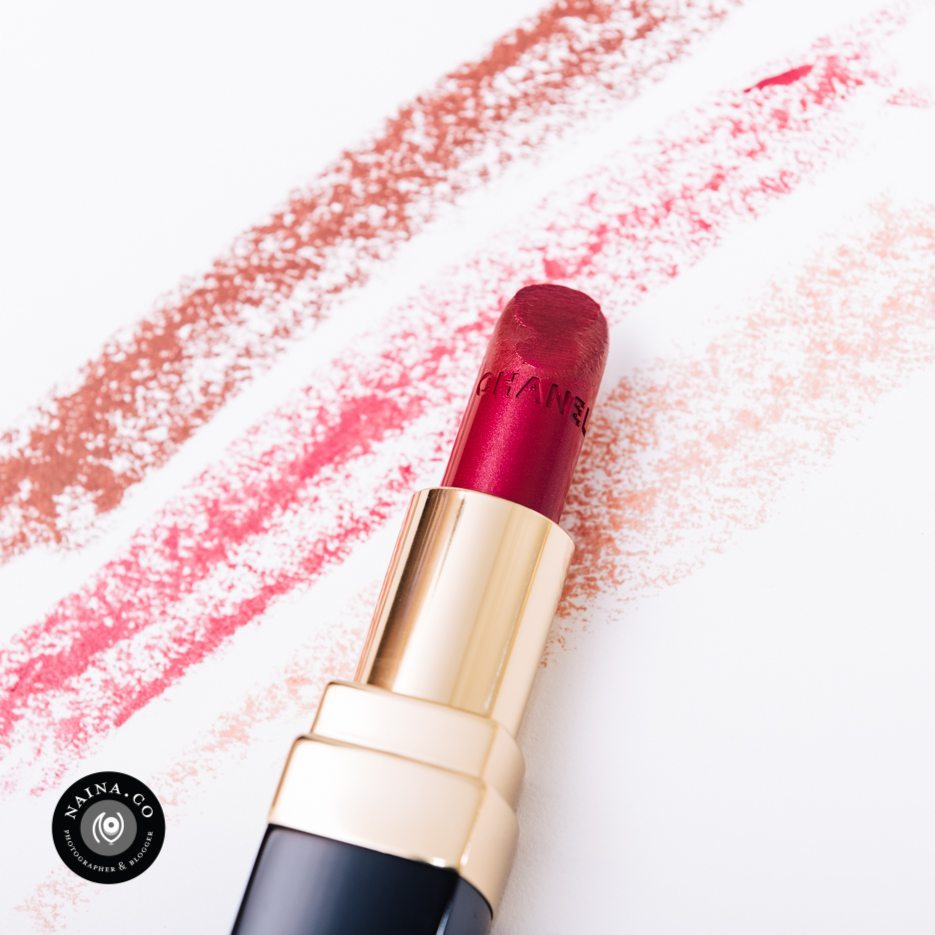 More opaque colors here do not mean any sort of drying on the lips – this new formulation seems more luscious somehow. The lipsticks are not matte and how I usually wear them is that I apply one layer of 410, then blot with a tissue, then one layer of 452, then blot with a tissue, then apply one layer of 406, then blot with a tissue. Whenever I feel the need to re-touch, I use either 406 or 452 for another layer.
My lips feel great when I wear these. I end up wearing these even when I'm going out for a walk. It's light enough to look natural but best of all it feels like I have nothing on – which is a bit of a problem because then I end up wiping / staining a bunch of things.
Apparently Chanel's R&D worked on 33 new formulations before they picked this one. The branding is also interesting in the names of each of the lipsticks. They are all named after Coco Chanel's close friends, artist friends, muses and family. That's a beautiful homage. ( It would be so cool to watch how they do this in their lab – all those colors! My photography-brain is super-excited just at the thought. )
The new formulation currently comes in 29 new shades in six palettes. Plums, Oranges, Nudes, Reds, Rosewoods and Pinks. I'm going to head to their Select City Walk store next time I'm around and check out the Reds. I've got bit of my Tom Fords left and this new formulation might be another great set to have in the beauty box.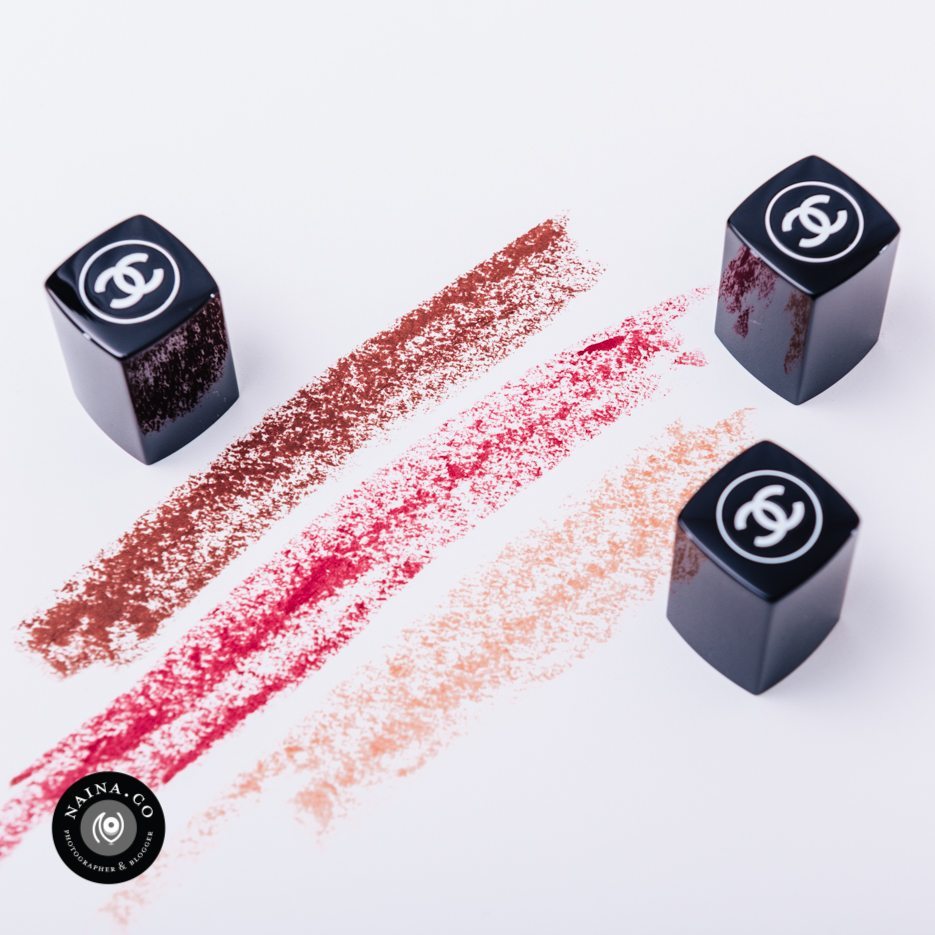 I've been receiving comments on my social media feeds saying, "Nice lipstick!" whenever I've worn the above combination and I've not been able to disclose which ones I was wearing because there was an embargo on this information till the 1st of March. Now you know!
Also I did this Cinemagraph recently where I'm wearing the lipsticks like I mentioned above.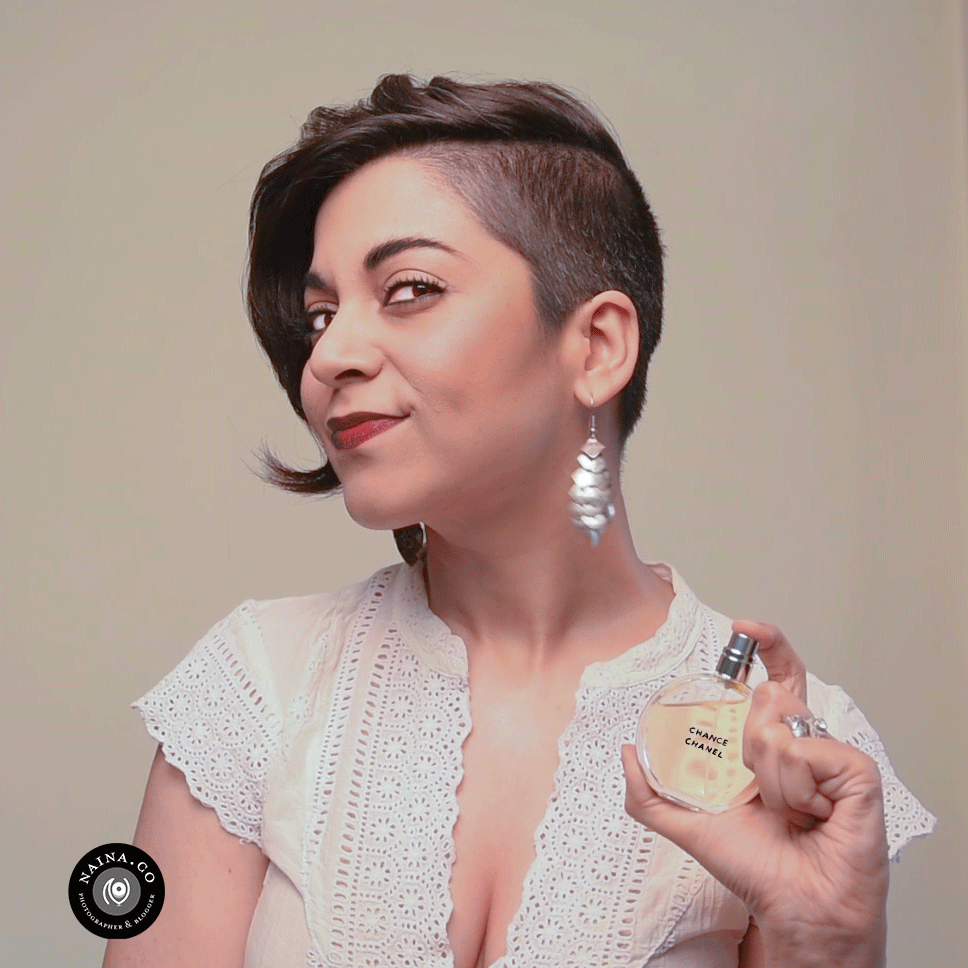 CHANEL Website | Facebook | Twitter | Instagram