The Shree Raj Mahal Jewellers brand is less than a decade old and their flagship store at South Extension in New Delhi will be two years old this December. Despite their relatively new presence in the fine jewellery marketplace in India ( the Goel family has only the one store currently – prime location and three floors of glittering precious metal and stones with some interesting designs to boot ), they already seem to be a formidable force to reckon with. They have marked their presence as the title sponsor of India Couture Week in 2014 and regularly collaborate with fashion designers on the Indian Fashion Week presentations.
The brand's internal PR, in collaboration with one of the Delhi bloggers, reached out to the whole lot of us for a #SRMBloggersMeetUp The brand has already been collaborating with a few bloggers for styled fashion stories and features and as Michelle, the head of operations at the store mentioned, this meetup was their attempt to meet bloggers in Delhi and hopefully establish relationships for future collaborations. More than one person on their team mentioned that they have lots of ideas! They also do not seem shy to execute those ideas and were a lot more clued in about how to "deal" with bloggers. More clued in than a lot of other brands in my experience.
It was a fun Sunday afternoon. You can't miss the store – it is on the main road at South Ex. It was fun hanging out with all the lovely fashion bloggers – all girls – and to talk shop with the SRM team. Luckily they had black coffee, which helped in my staying awake. There was lots of food too but all fried. And the cupcakes. It took everything I had to not shove my face into the cupcake tray. When I was leaving, Vijaytaa, who is part of the SRM team that handles their digital marketing, asked if I had visited the "Gold" section. I hadn't and was curious to see what they had to offer. Within the few rushed minutes that I gave them, they dug up a beautiful Italian designer gold "set" with ear rings, a necklace and a bracelet. The clasps were all satin, which was lovely and also a disadvantage for wearing in India. All the grime and makeup and sweat would mean that just a couple of wears and the textile bit would need to be cleaned. Luckily the textile part is removable and can be replaced with whatever else you'd like ( I have a couple of photographs of this at the end of the gallery below ).
The SRM team had also created a special window display for the #SRMBloggersMeetUp with one kilogram gold bars in a ship and train set. The price of both windows put together was estimated to be about Rs. 50 Crores. There was a lot of nervous giggles and excitement when this was mentioned. A few, "Ooooh! Can I have one?" and "Let's break the glass!" were also thrown around. Eeeeeeks!
The store had invited bloggers to preview their latest Bridal Jewellery Collection for the auspicious occasion of Akshaya Tritiya, which is on Tuesday. I had no plans of writing about this visit on the blog but I liked how I was treated and I liked the brand's approach to "digital". Some of the rings from their Mayur ( Peacock ) Bridal Collection are positively breathtaking. All photographs were made on my phone, starting from the mandatory "being driven to the destination" selfie to the "back home and trying on the gifts in the goodie bag" selfie.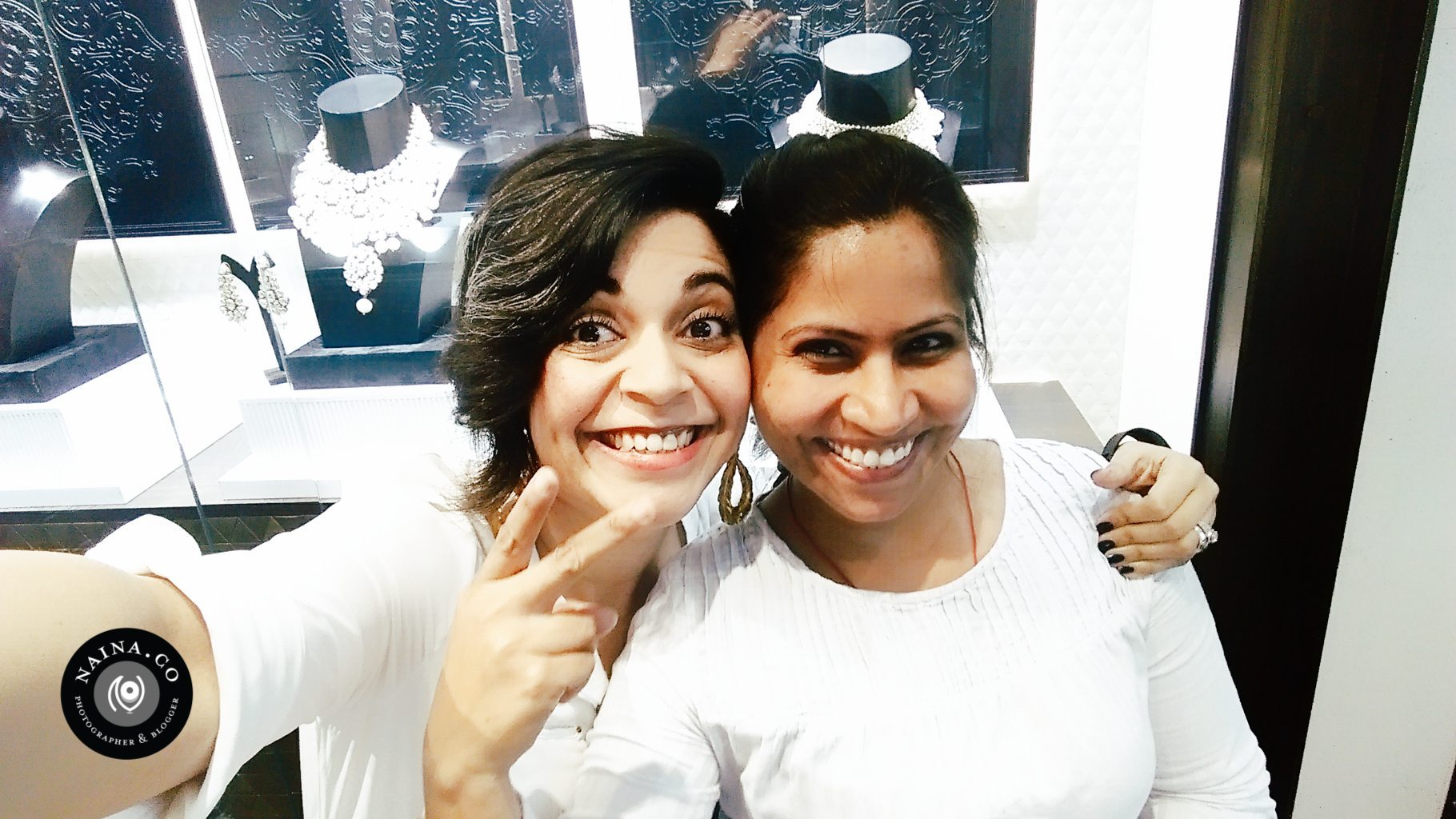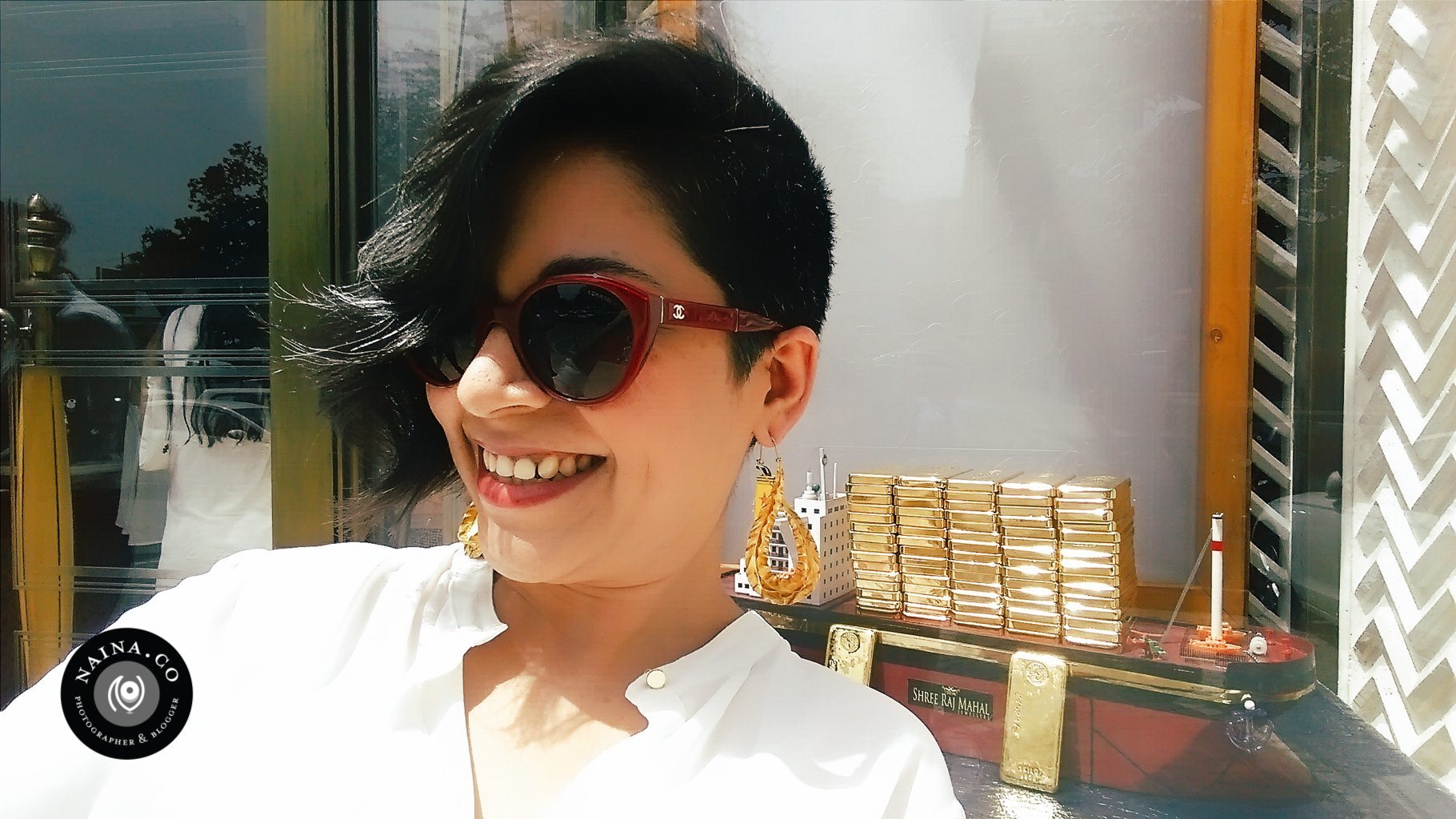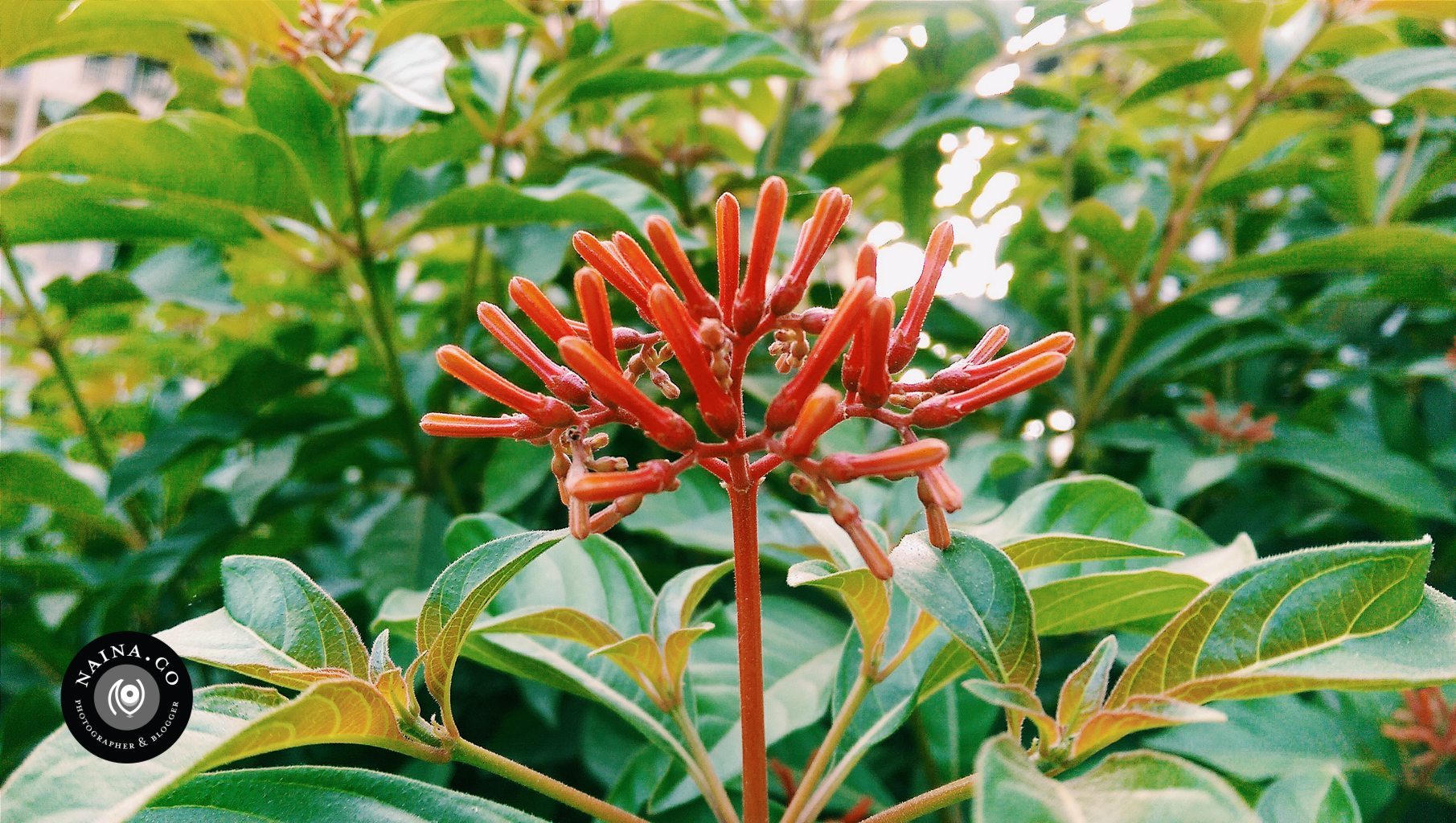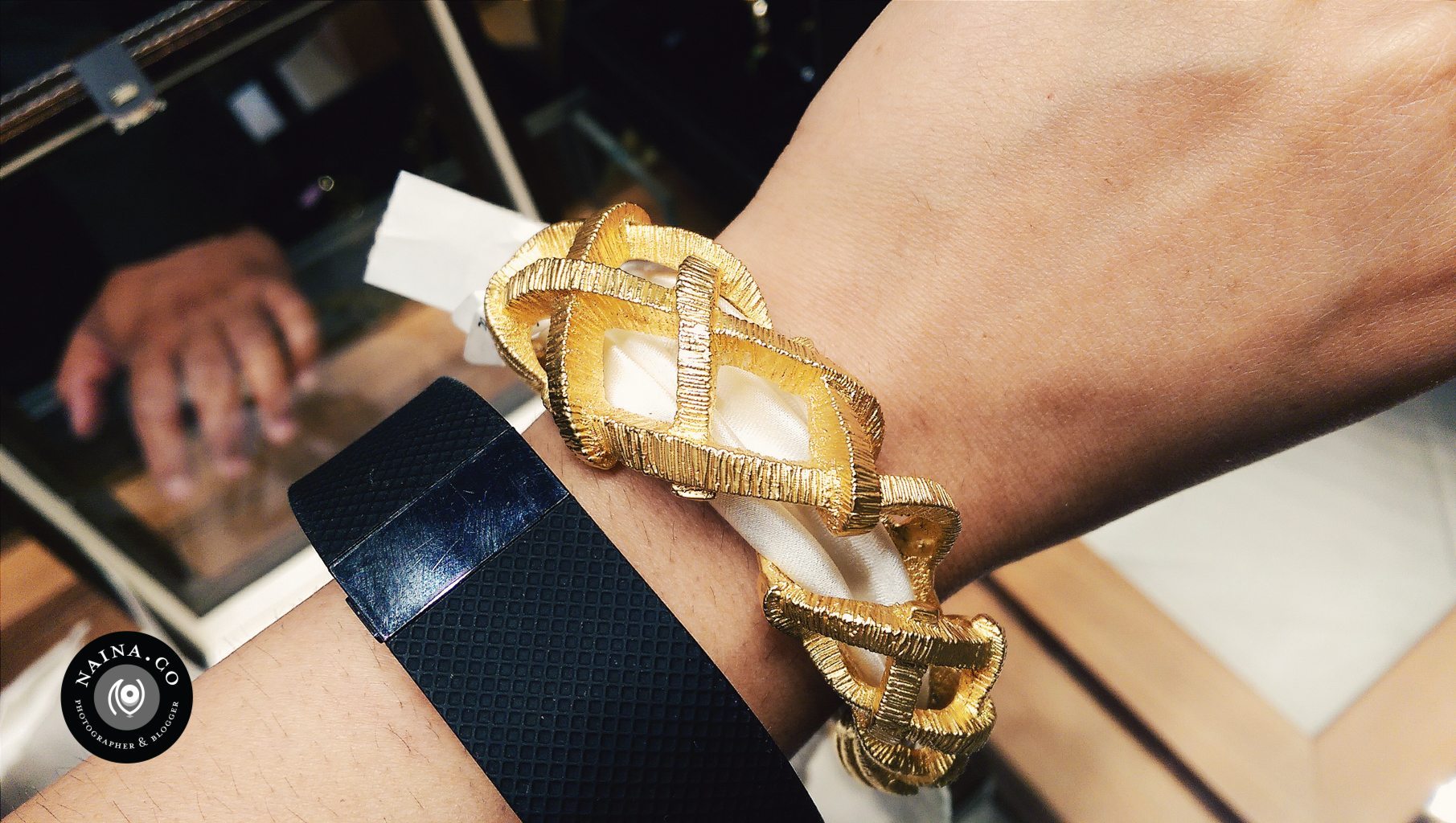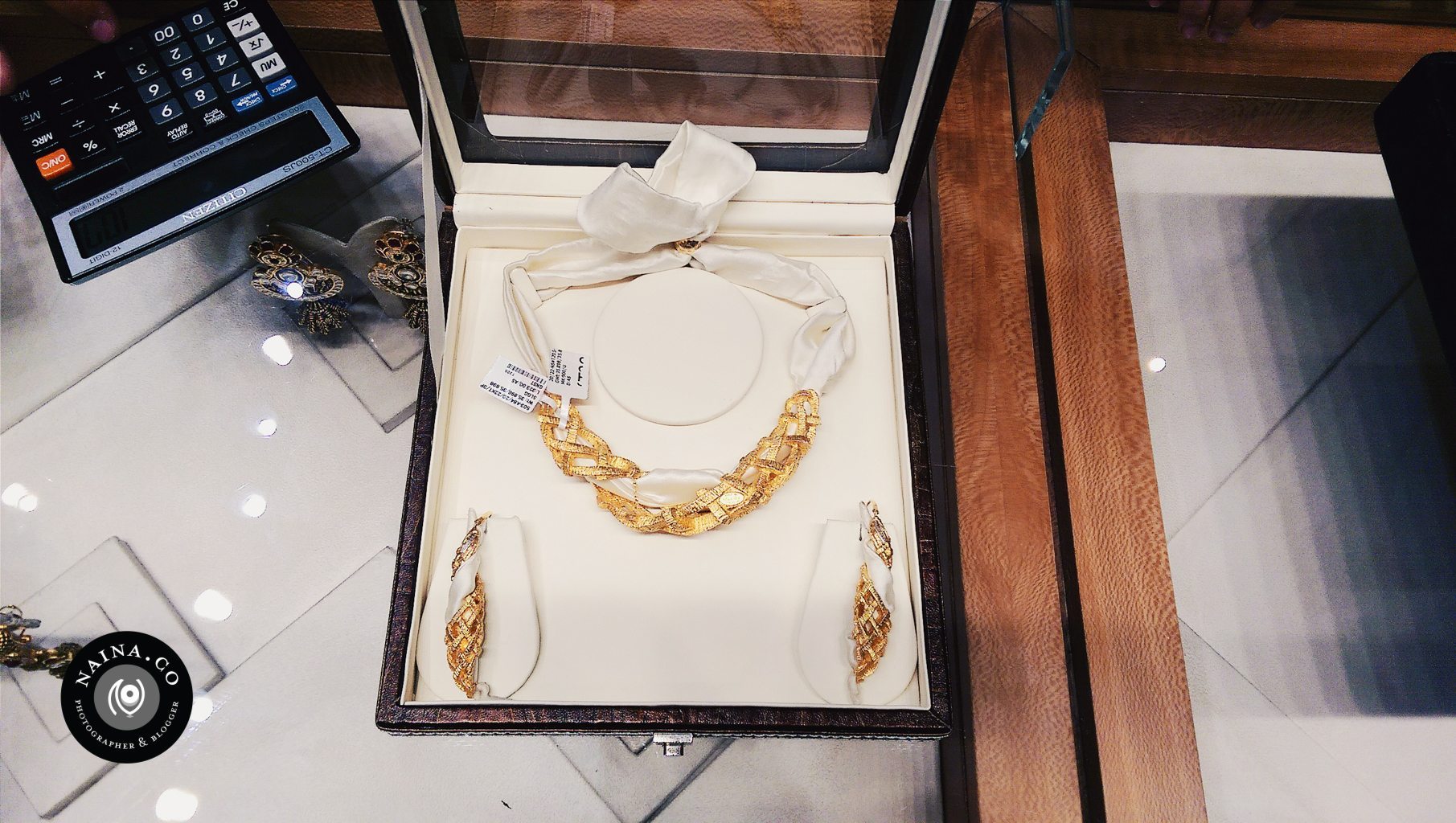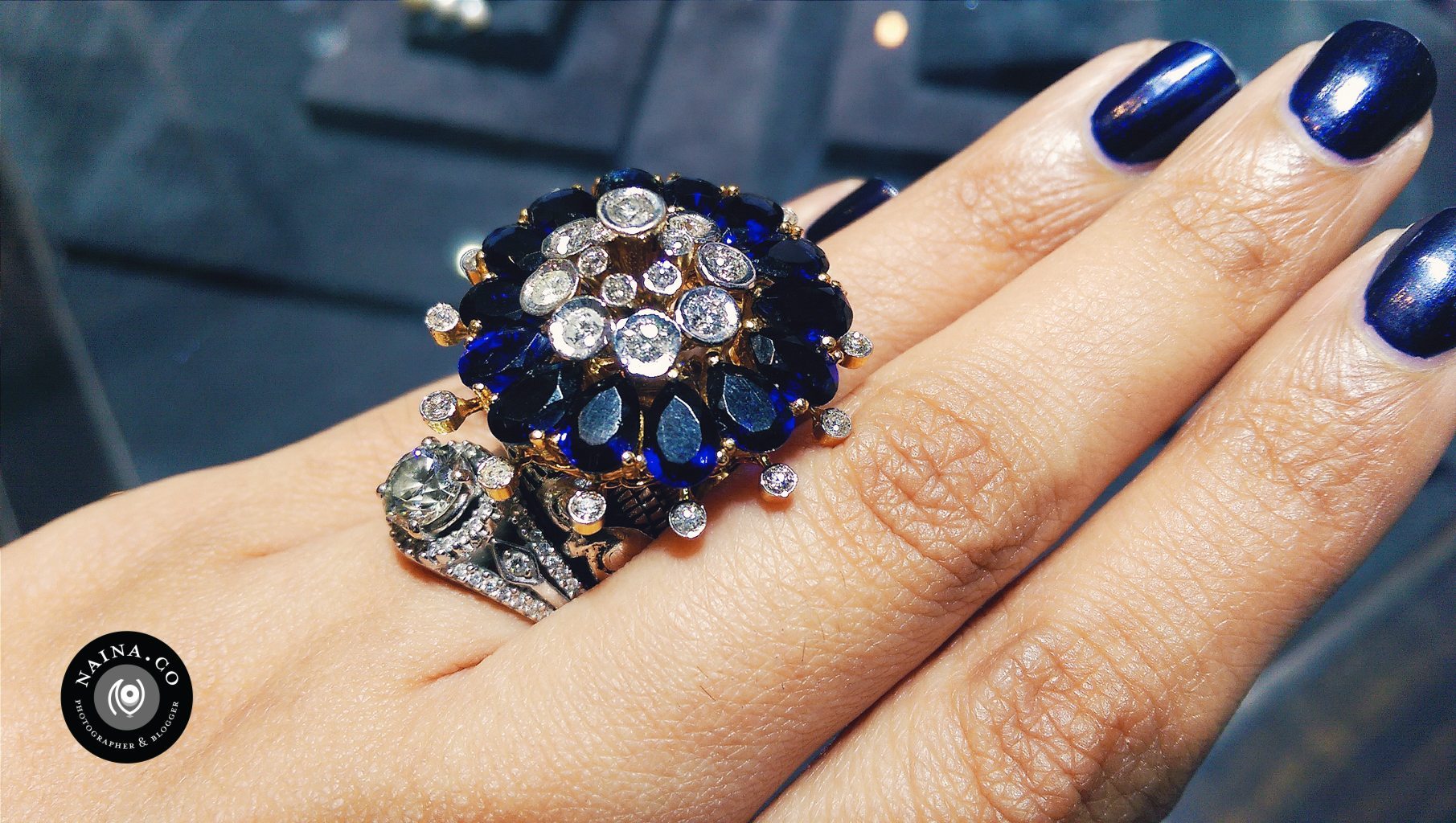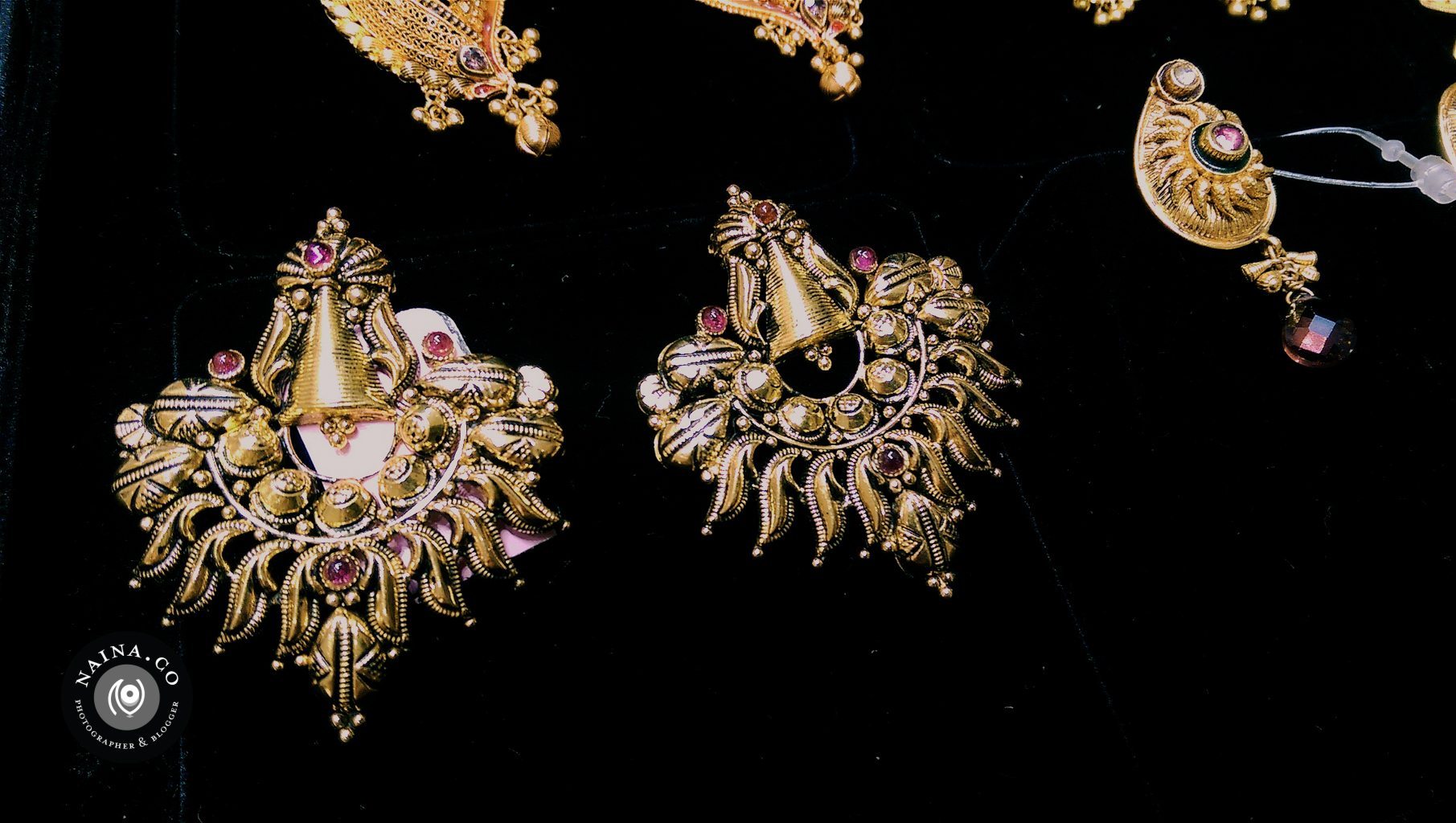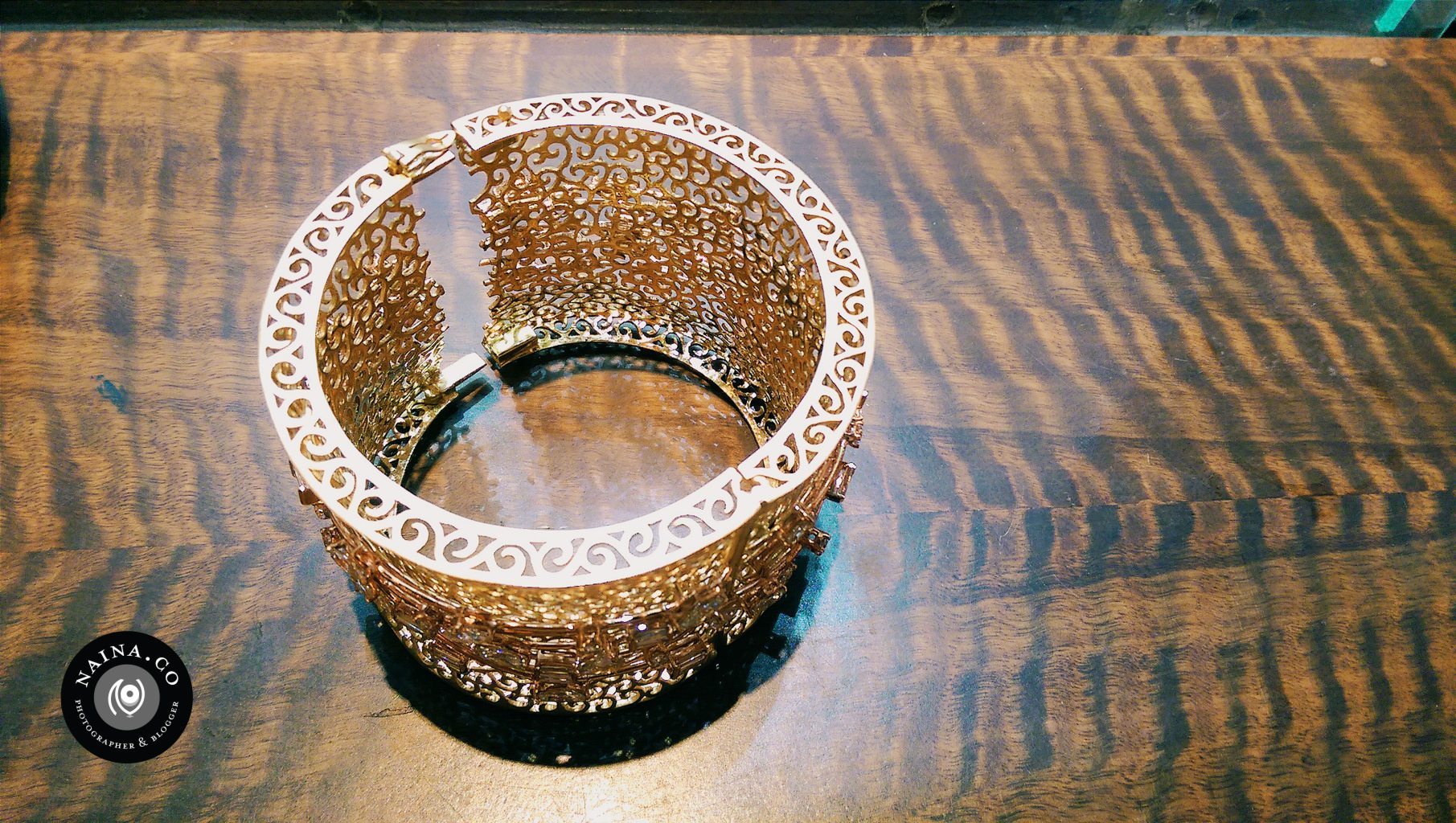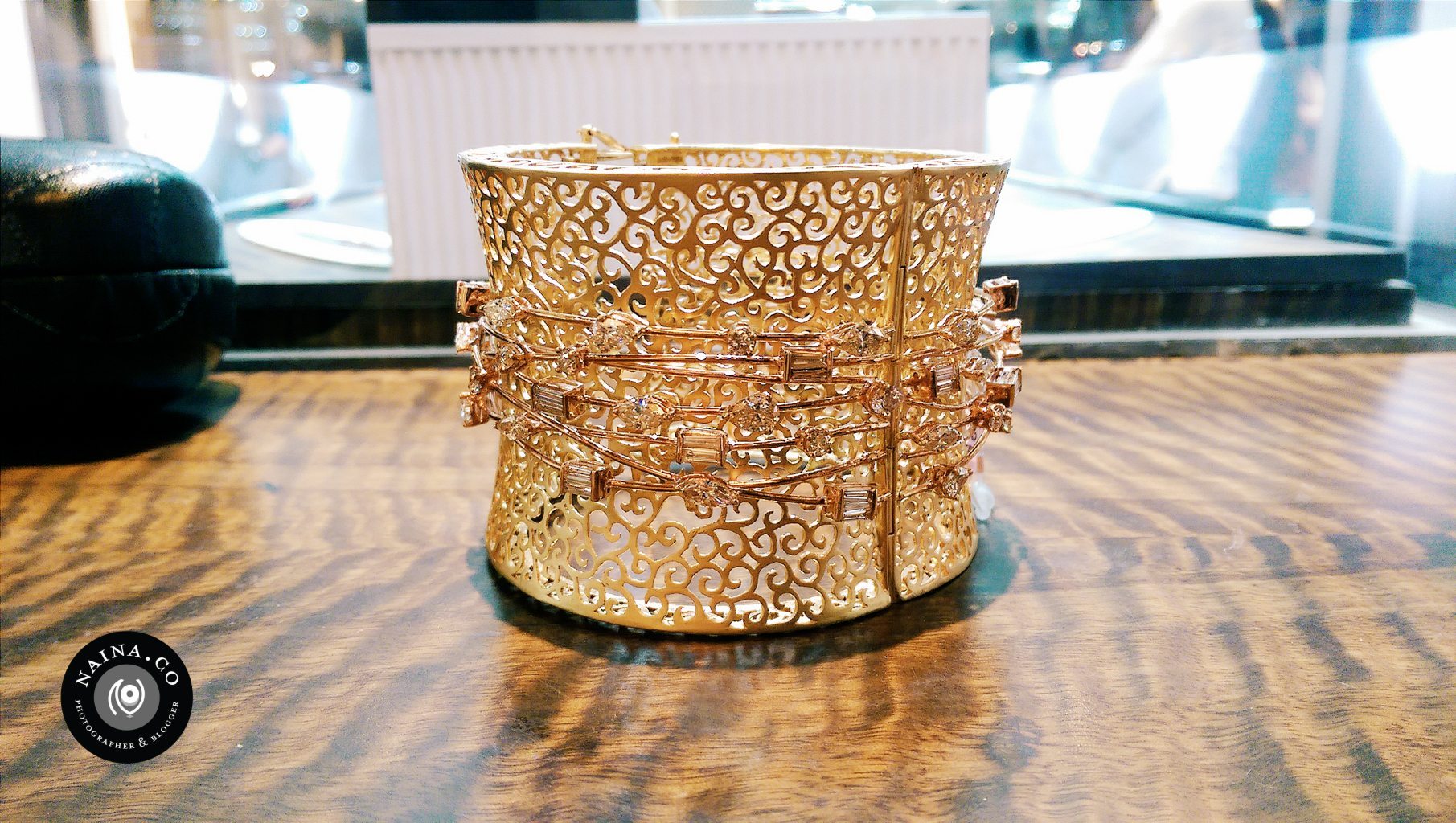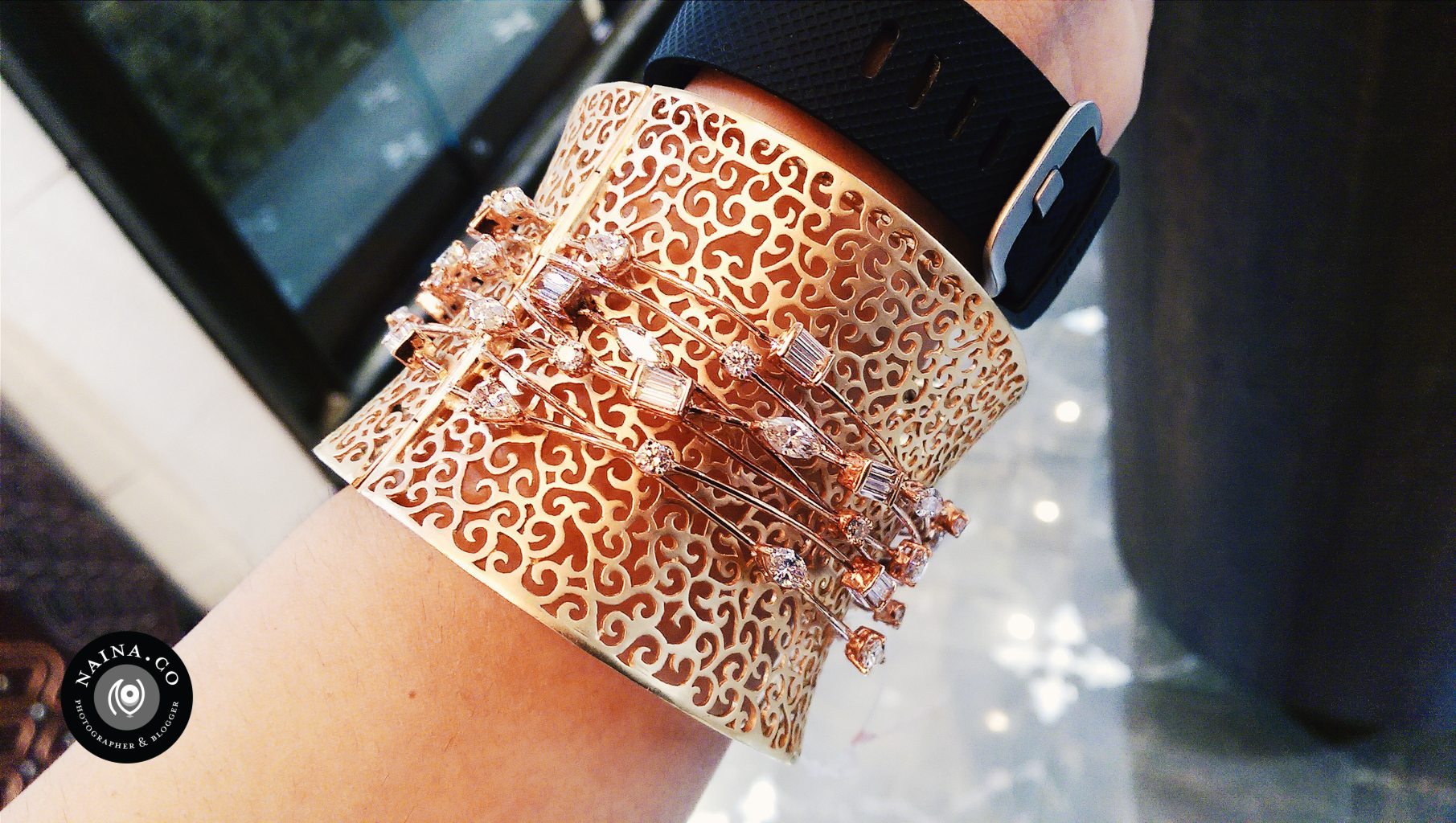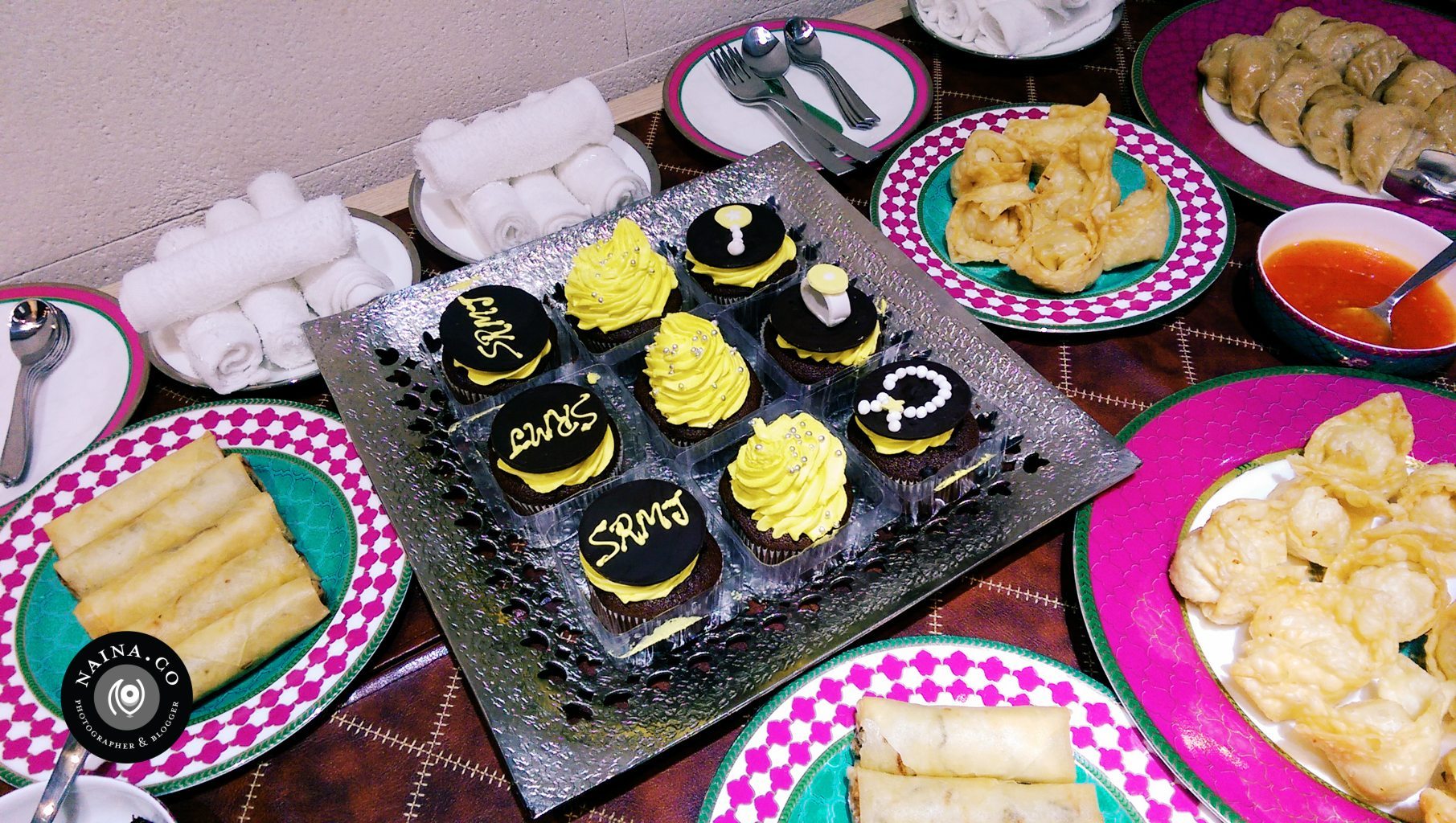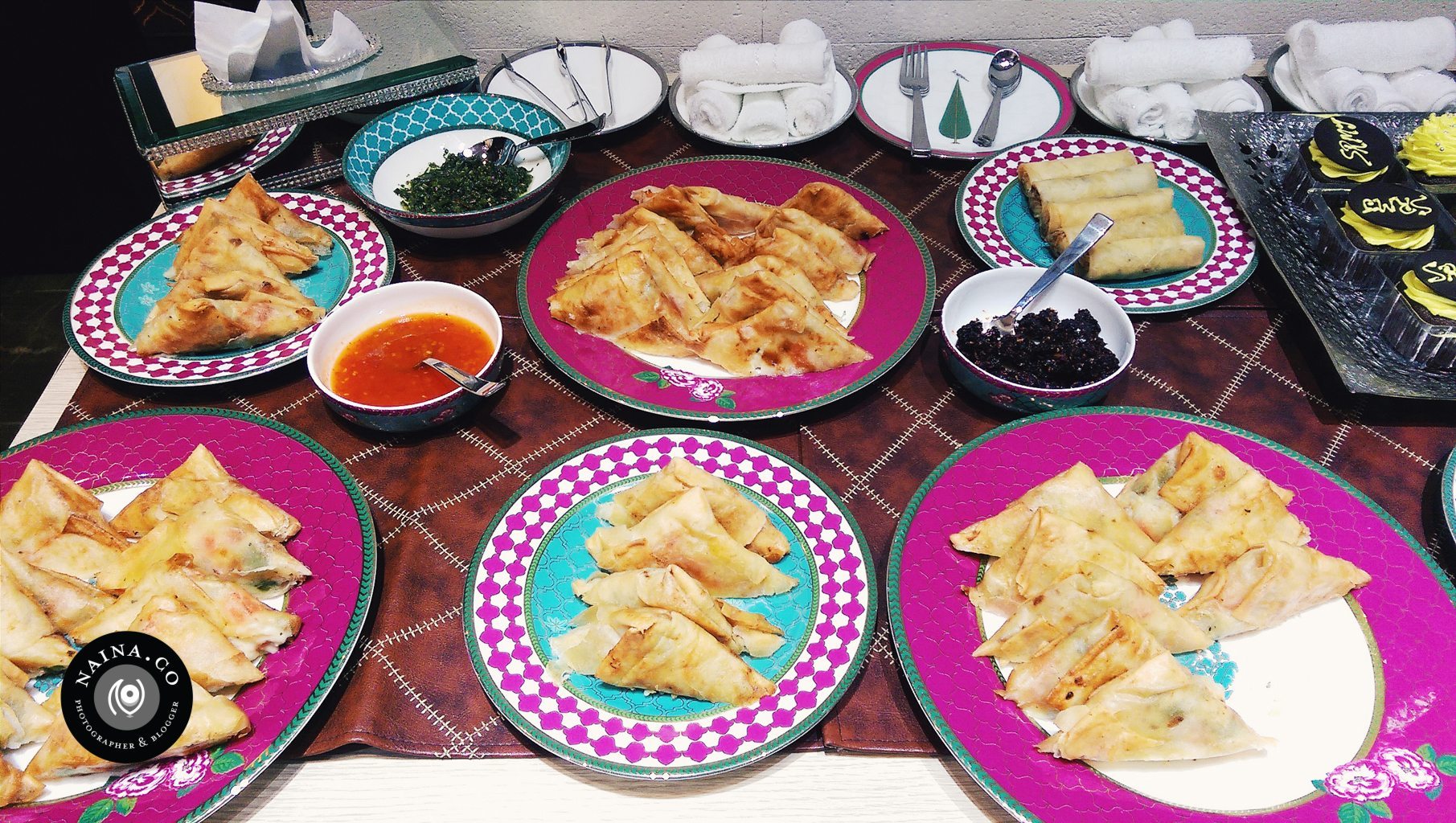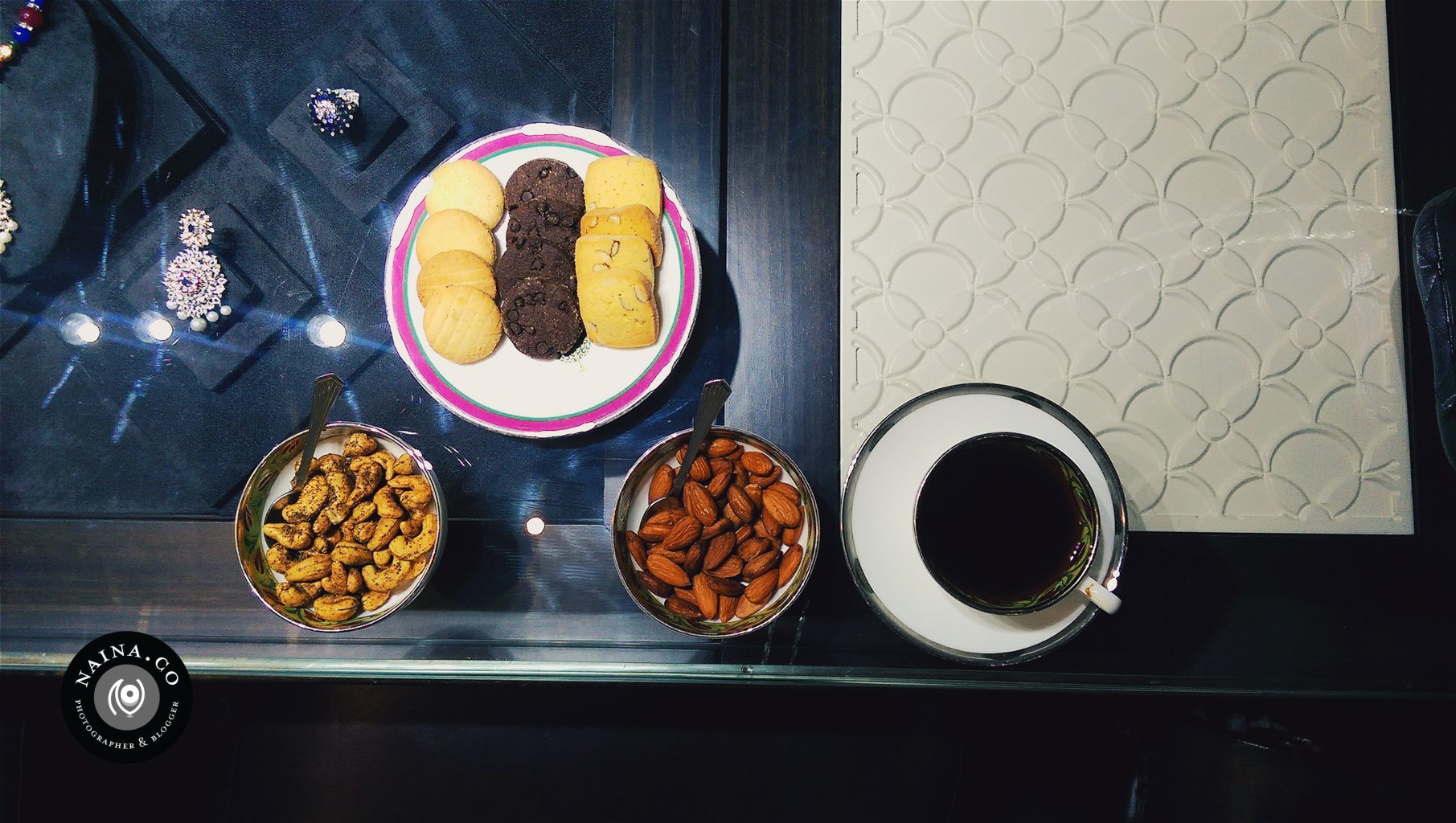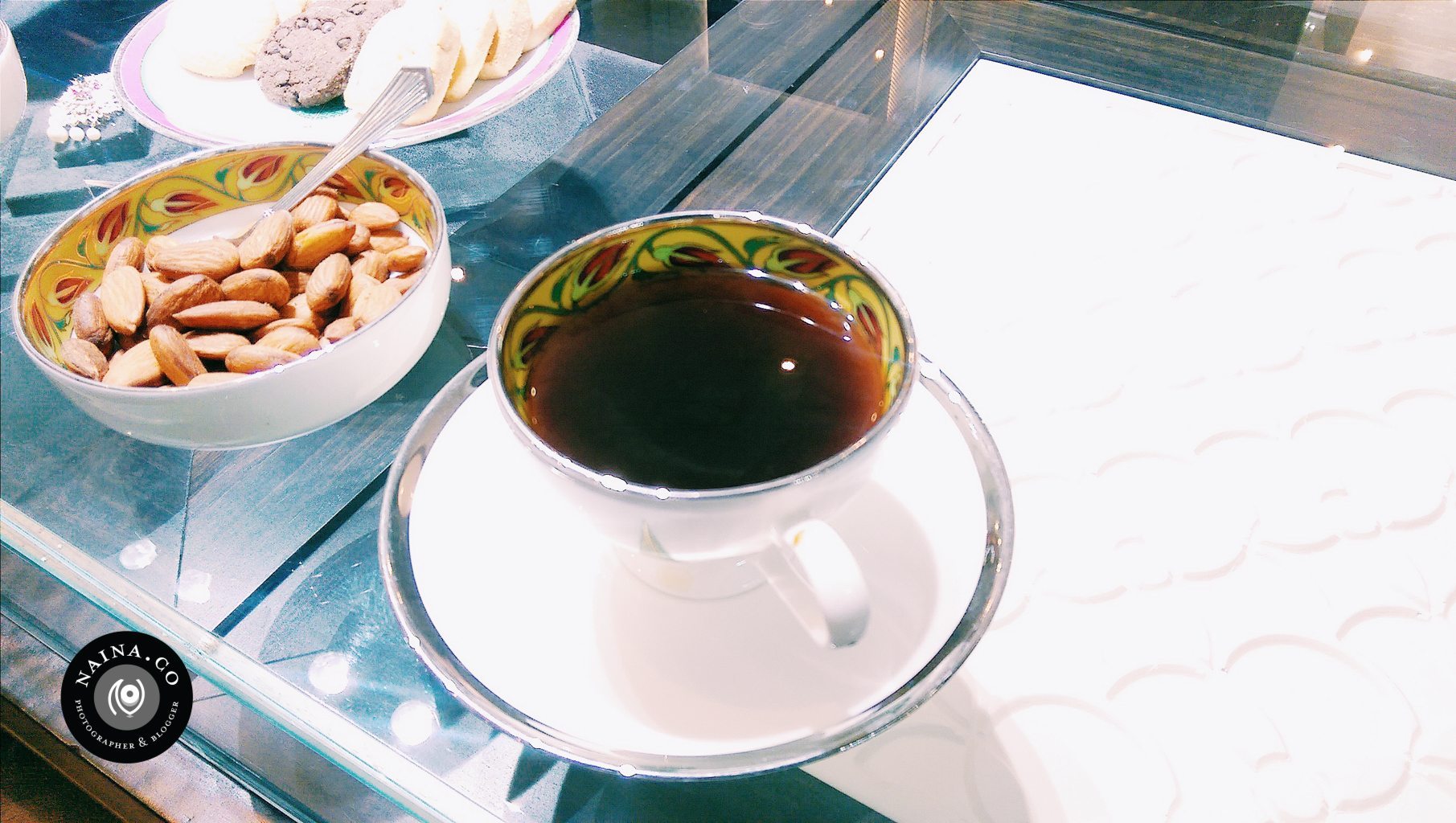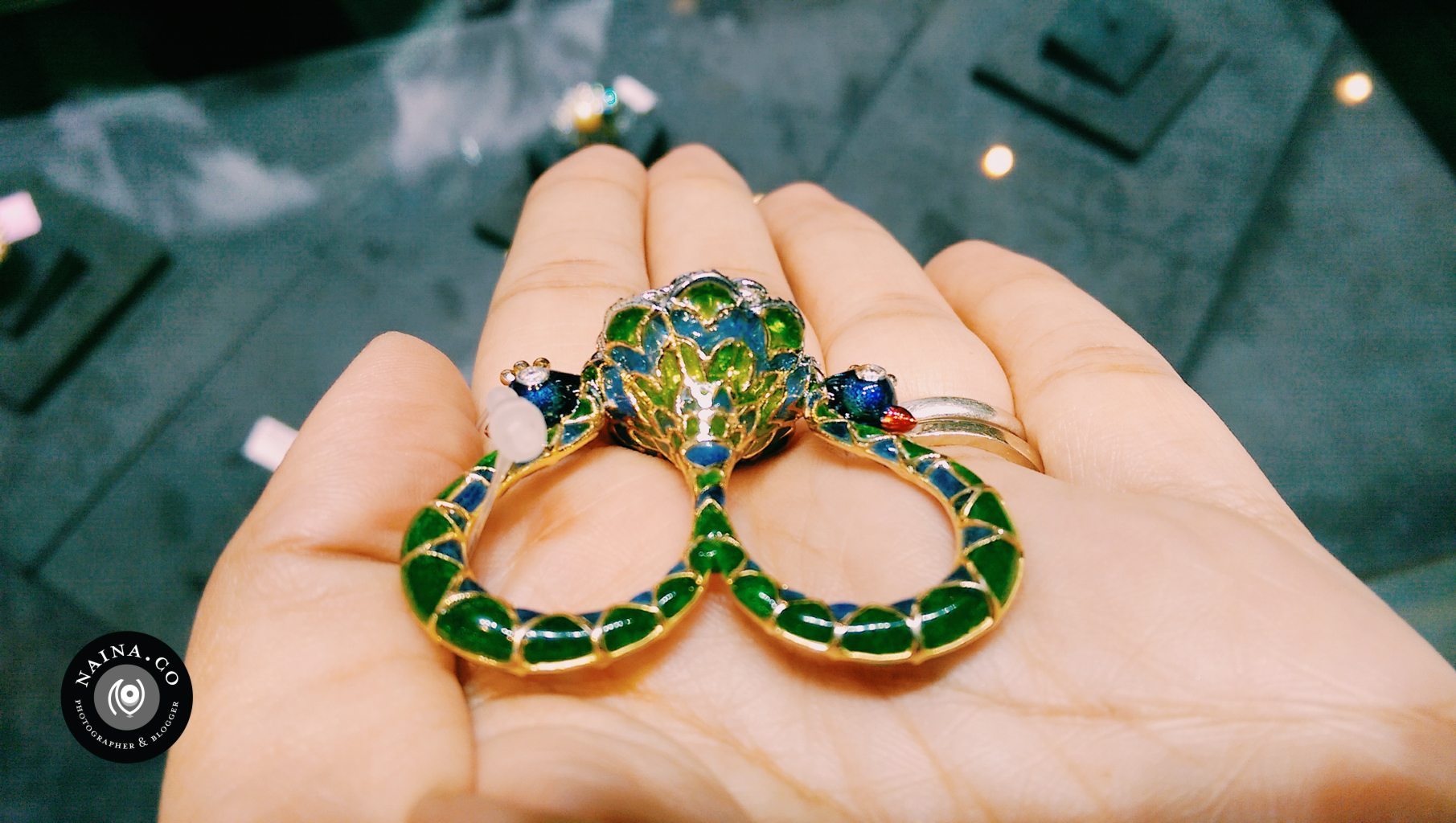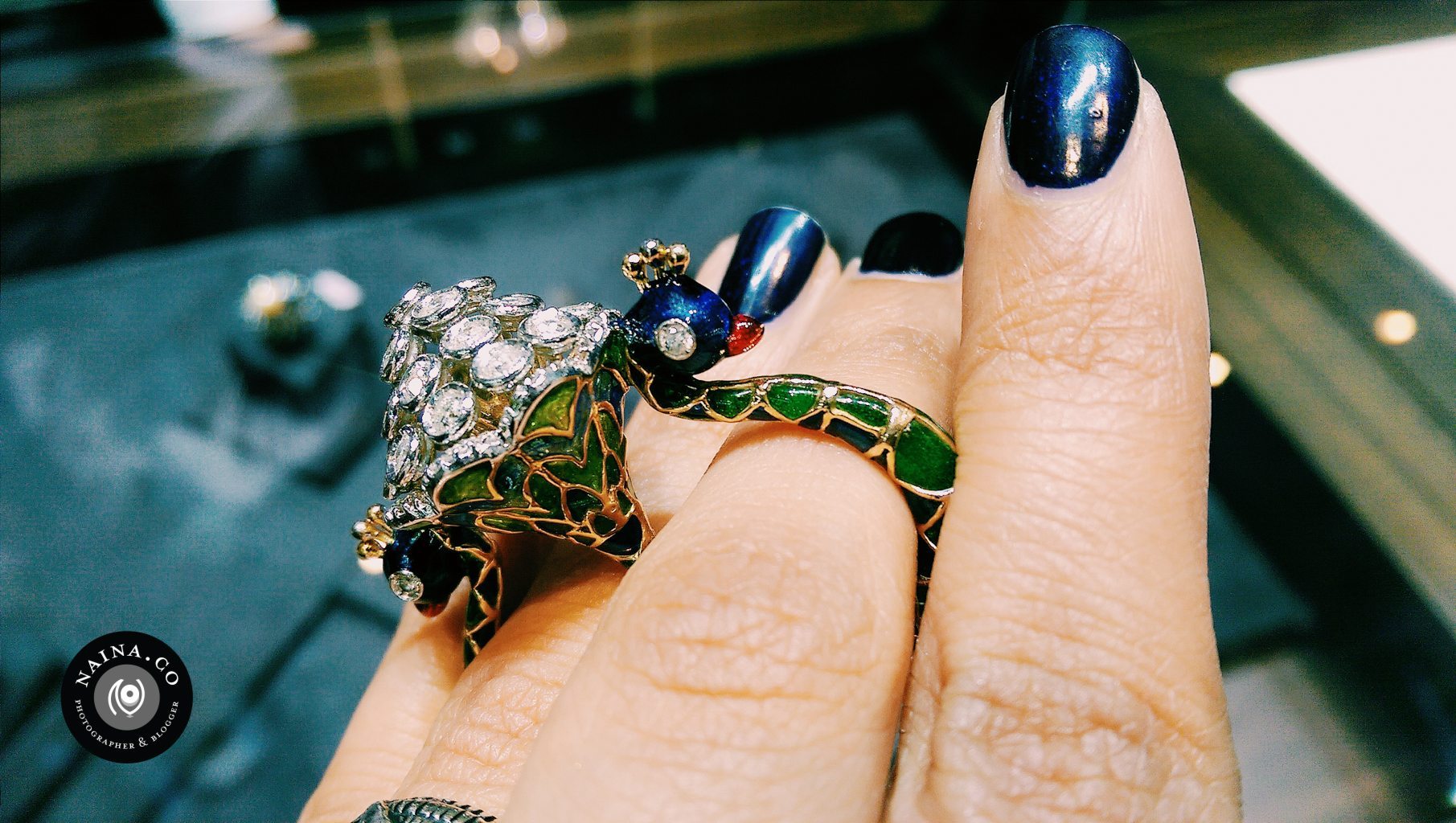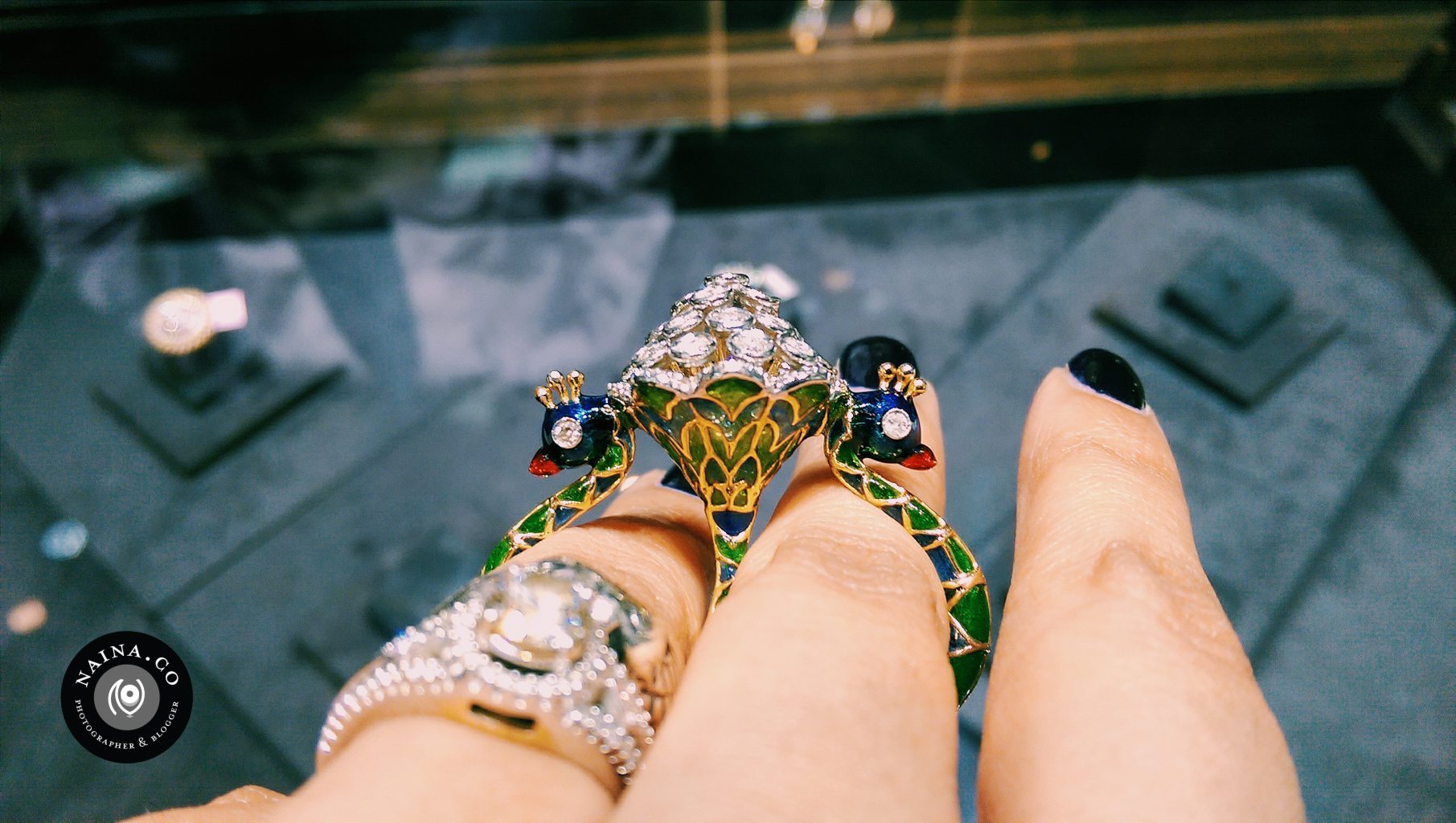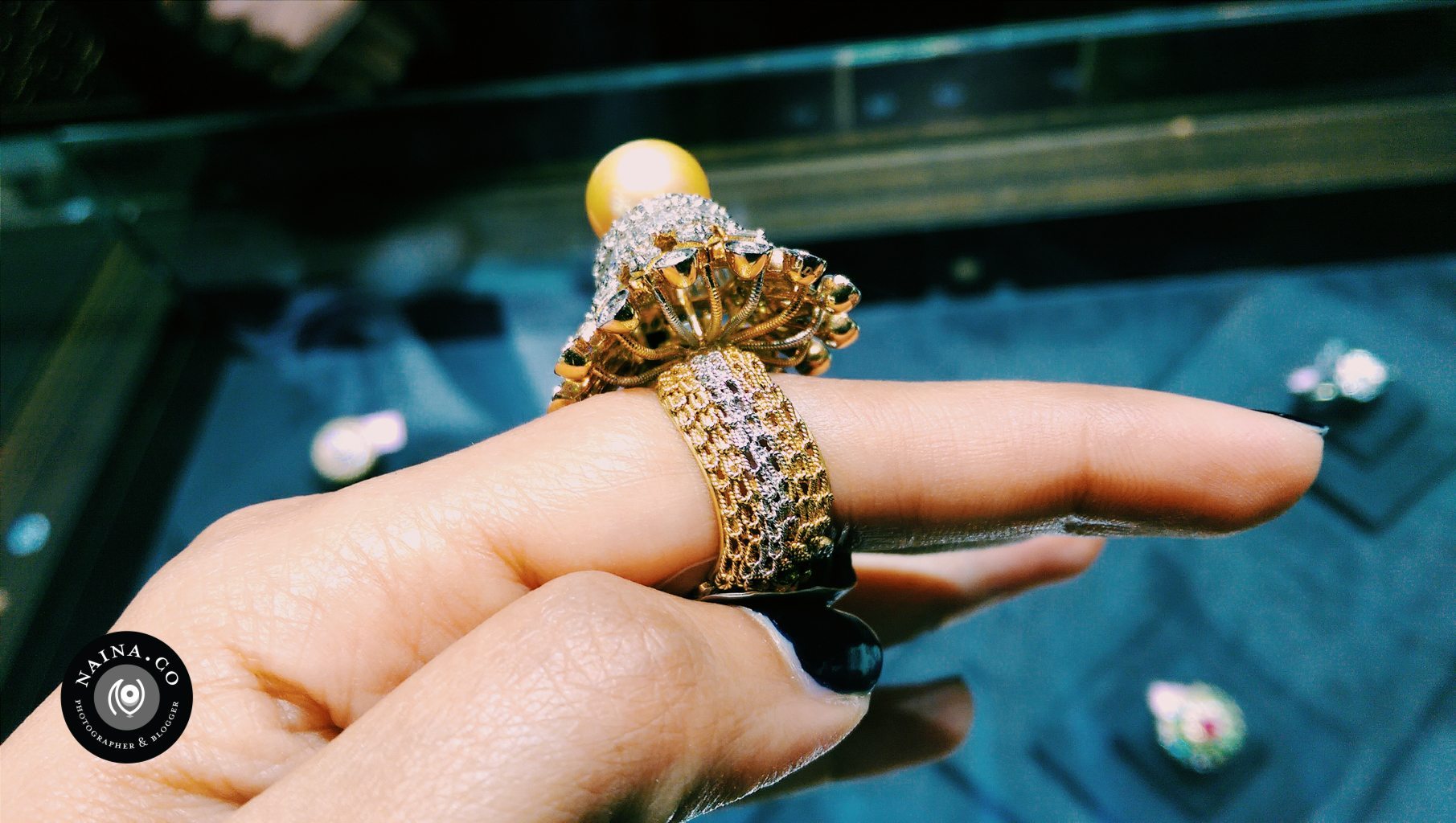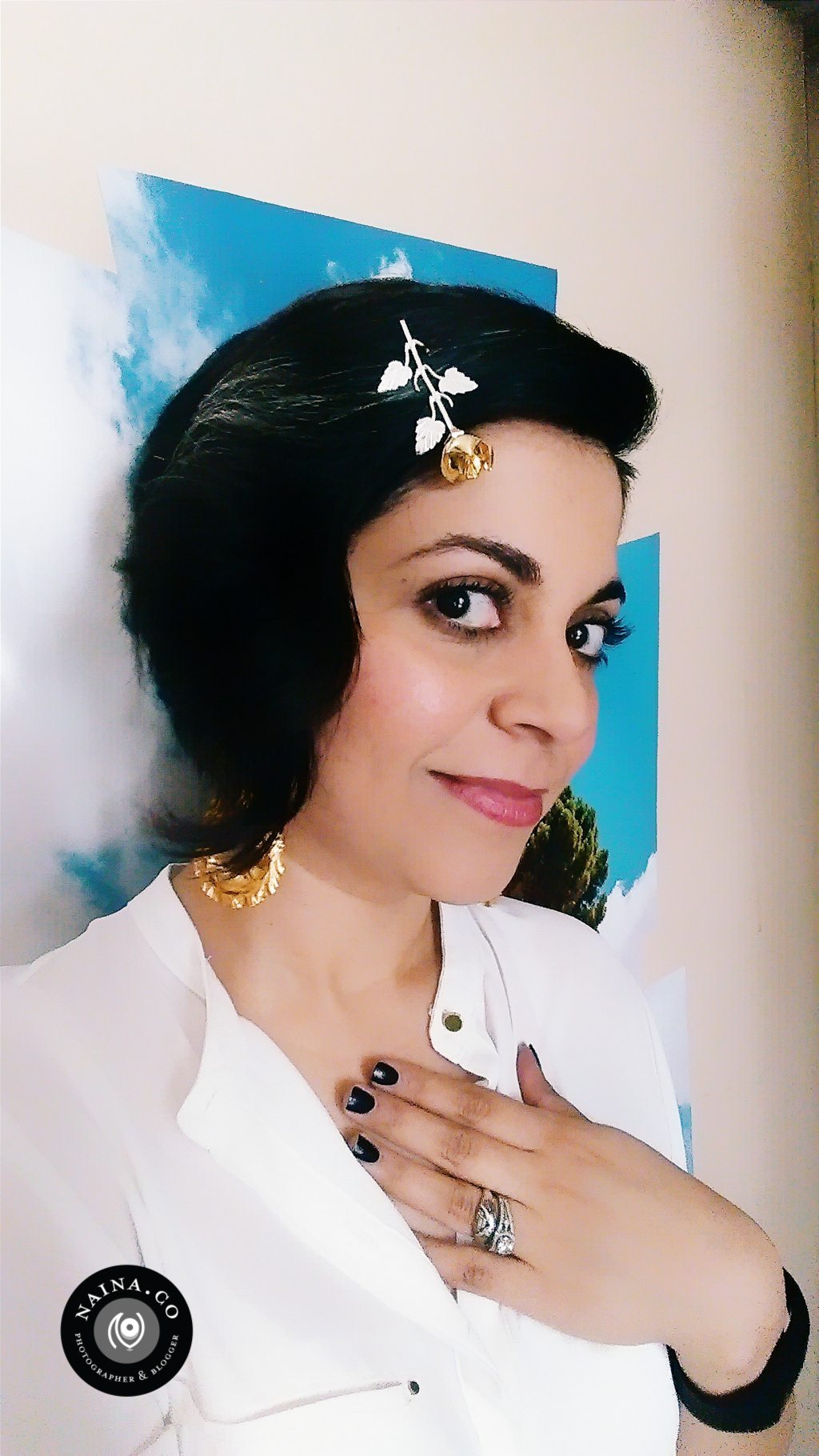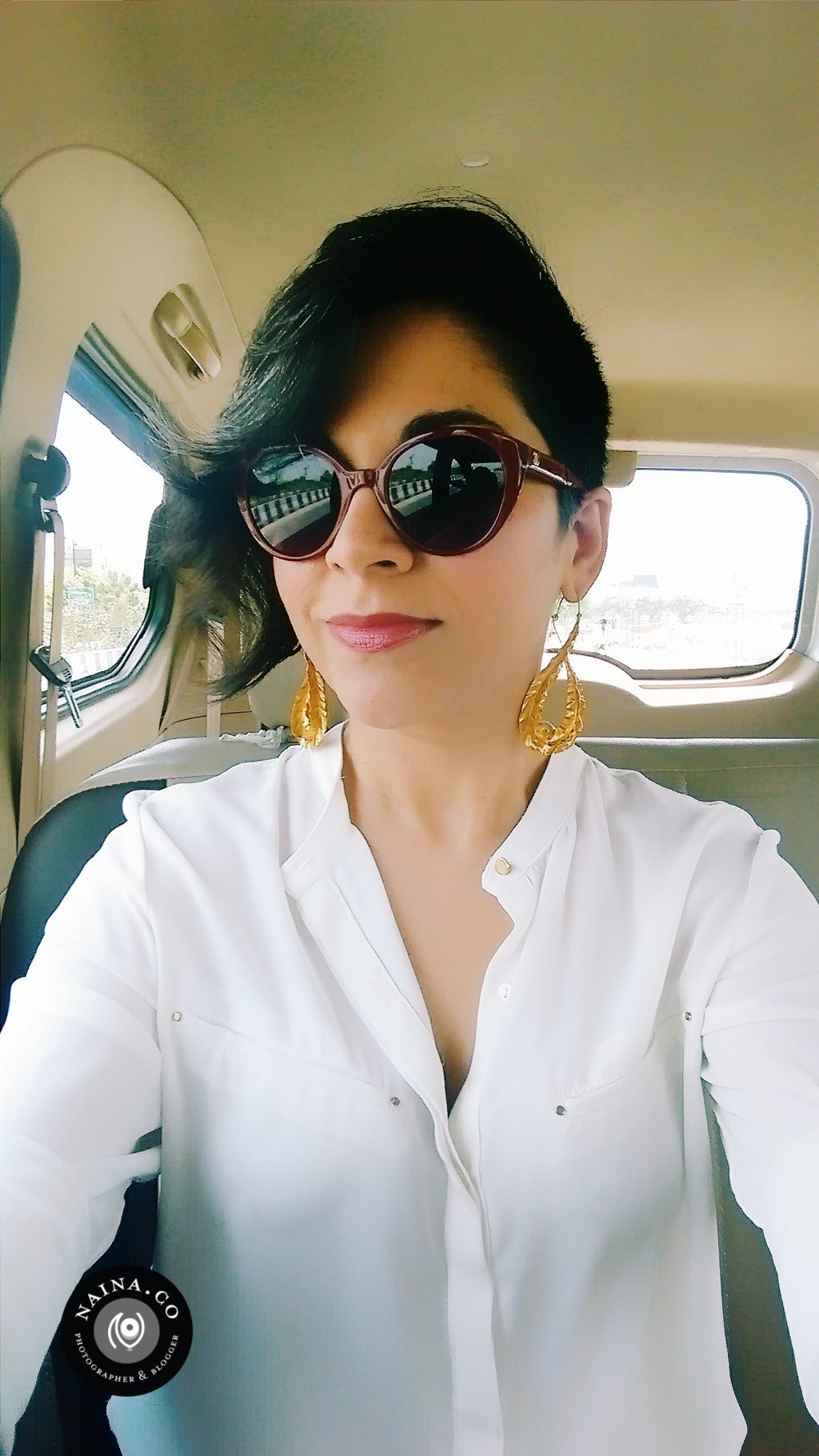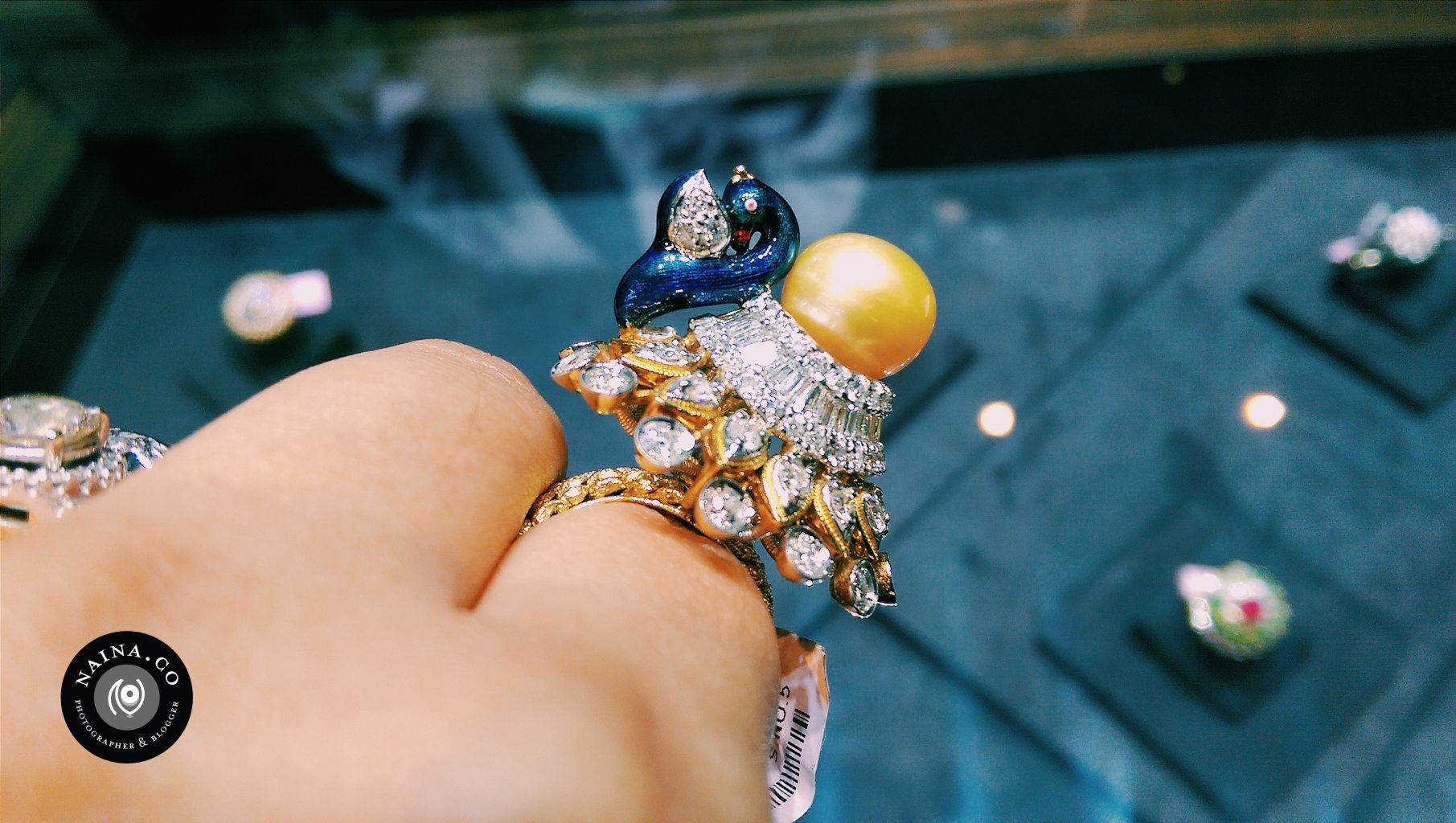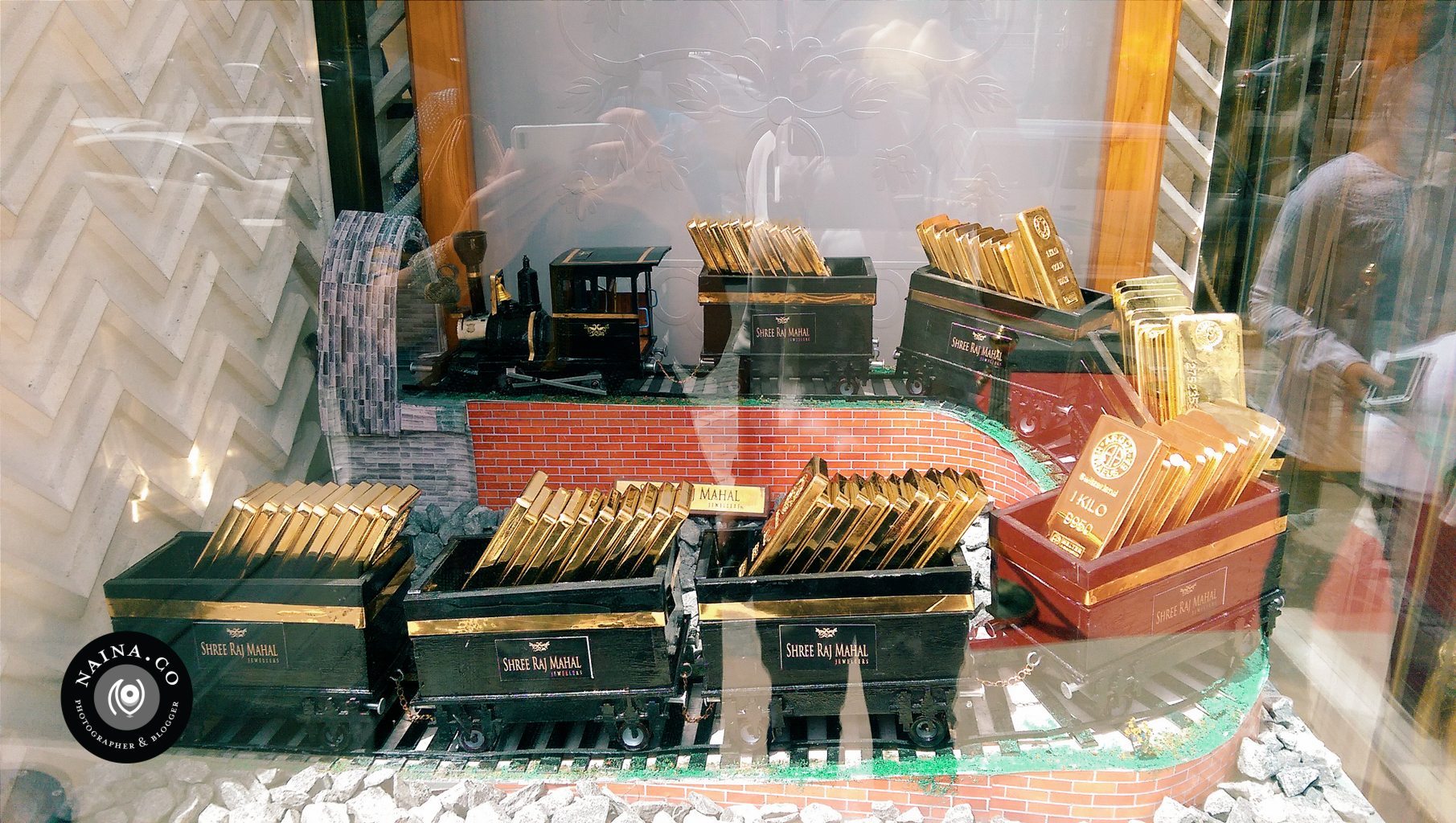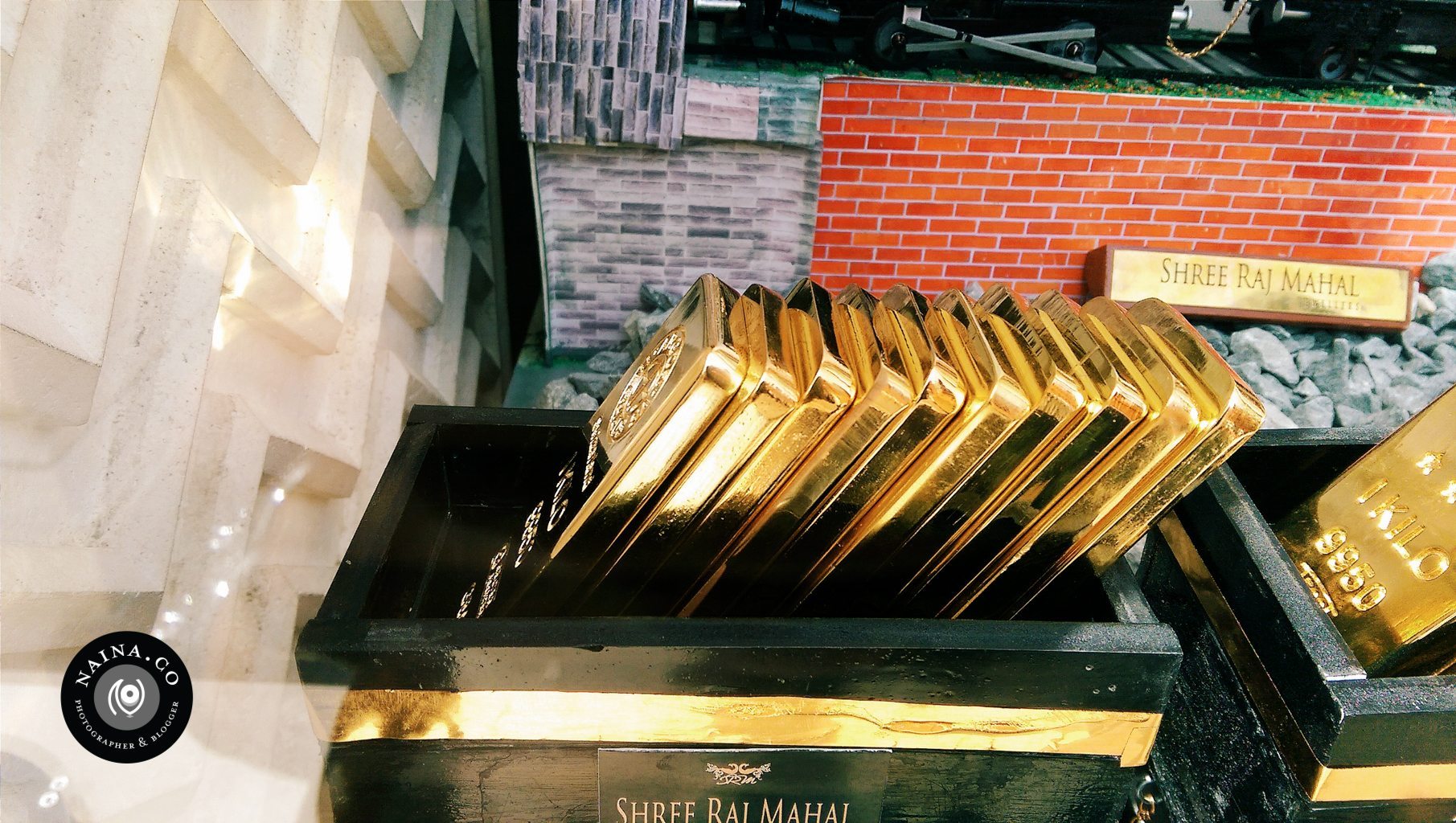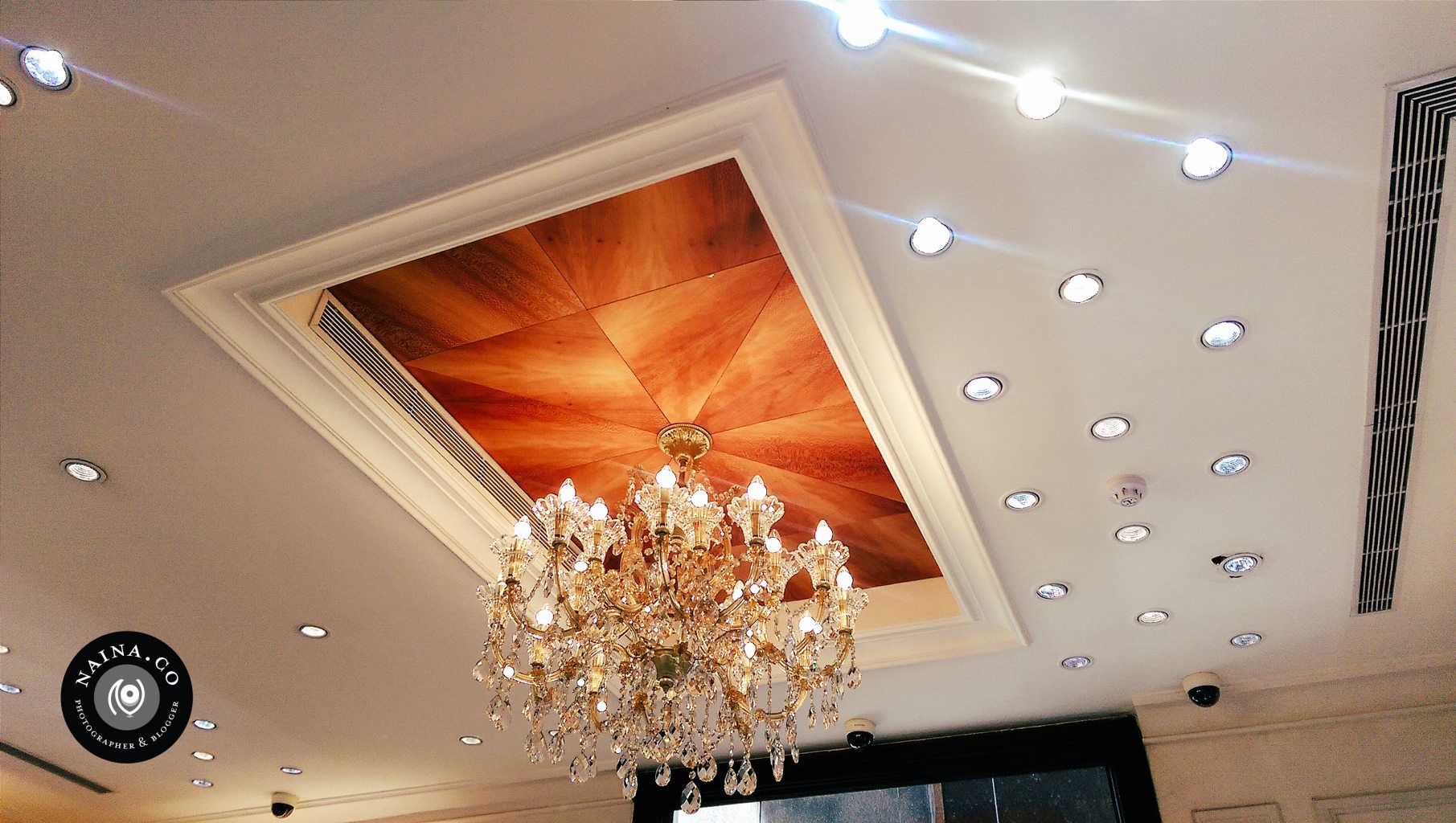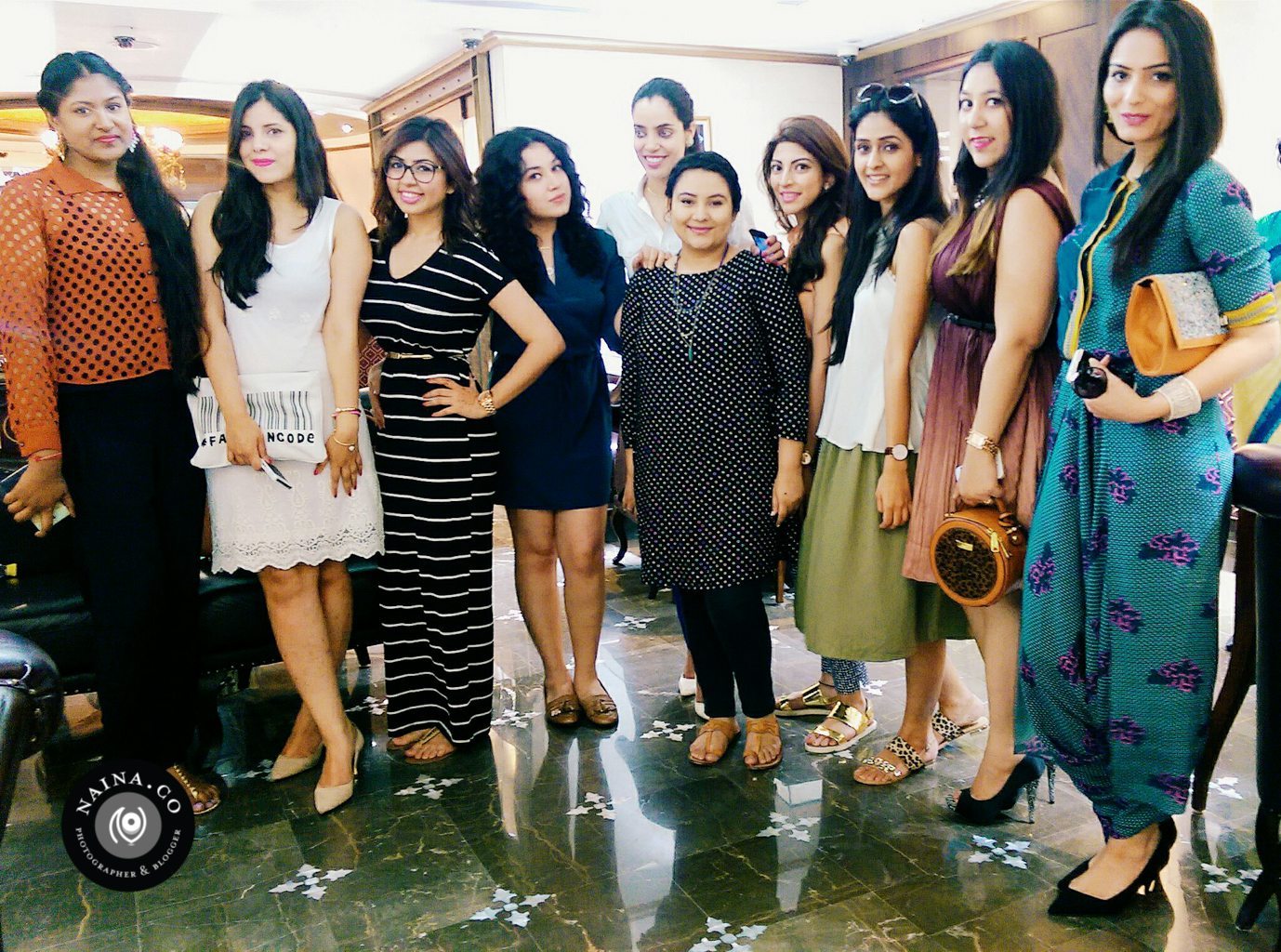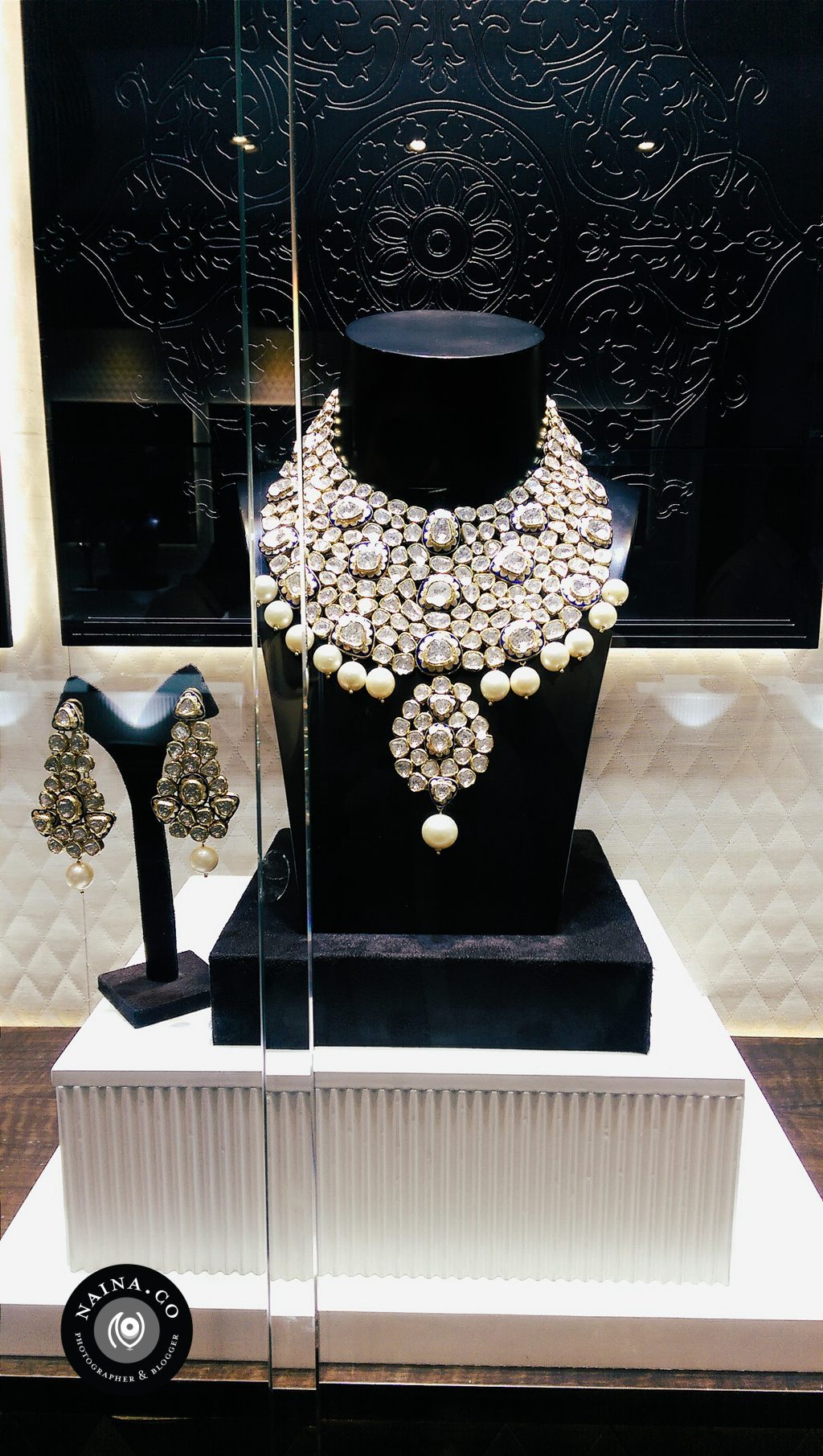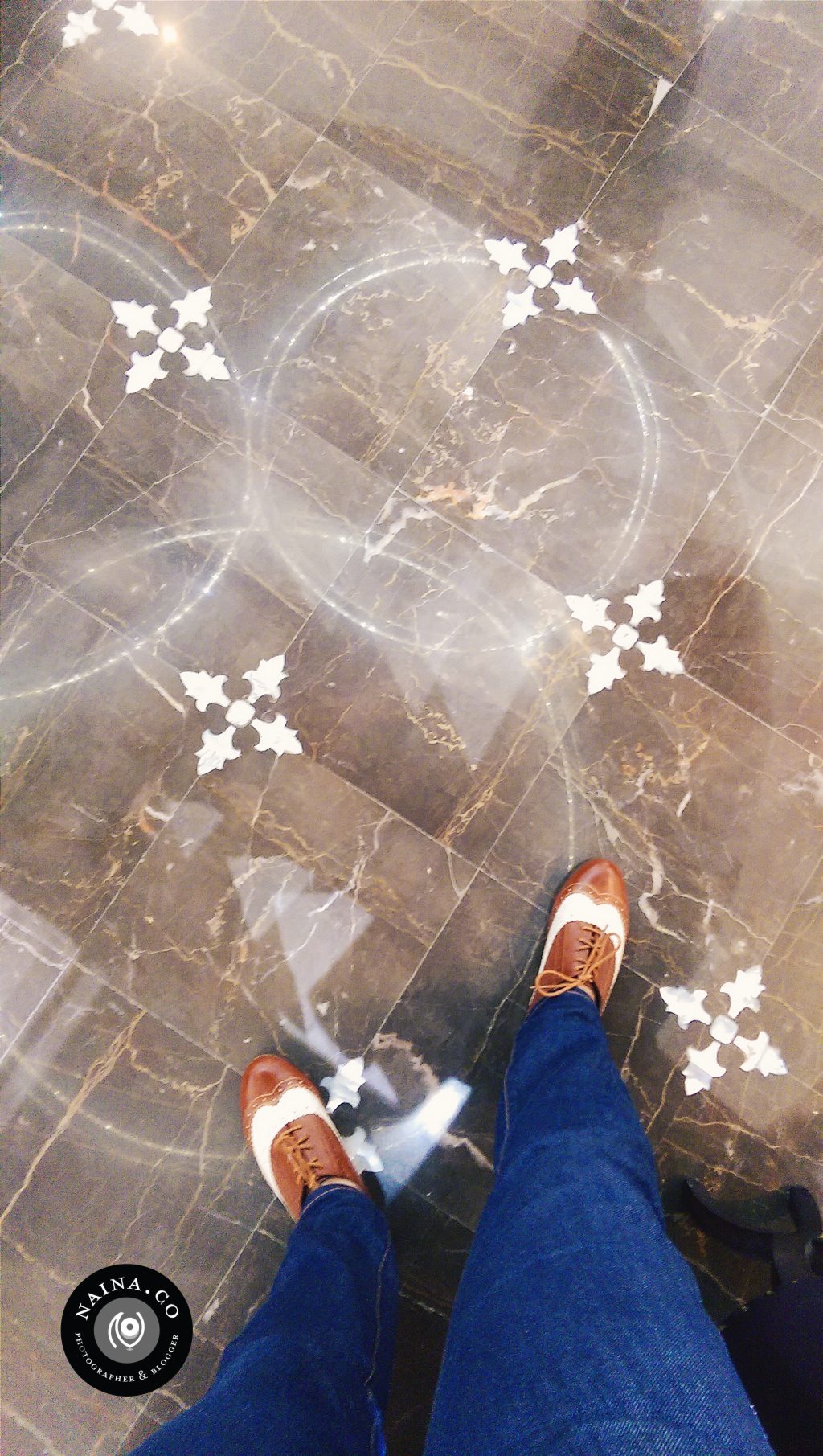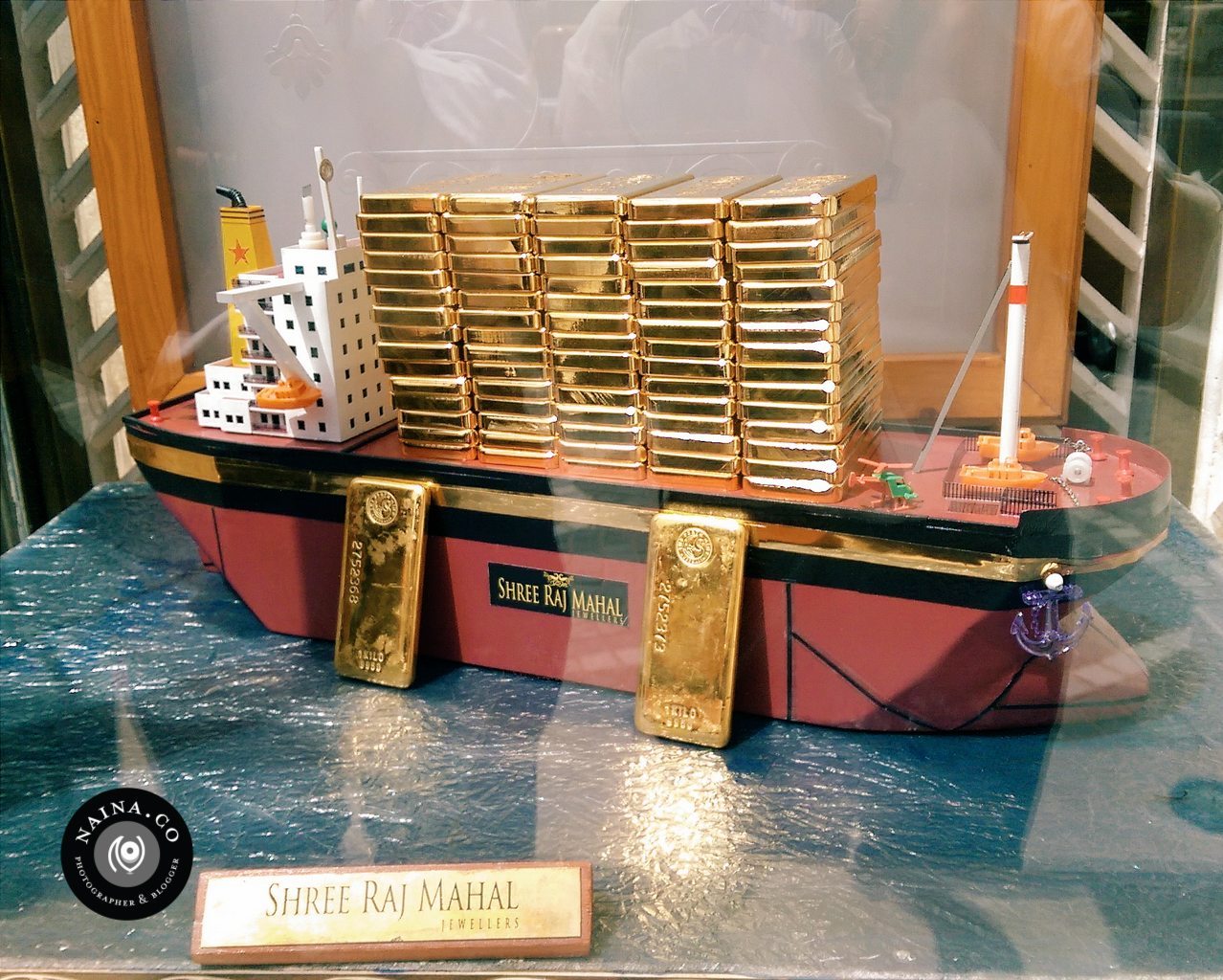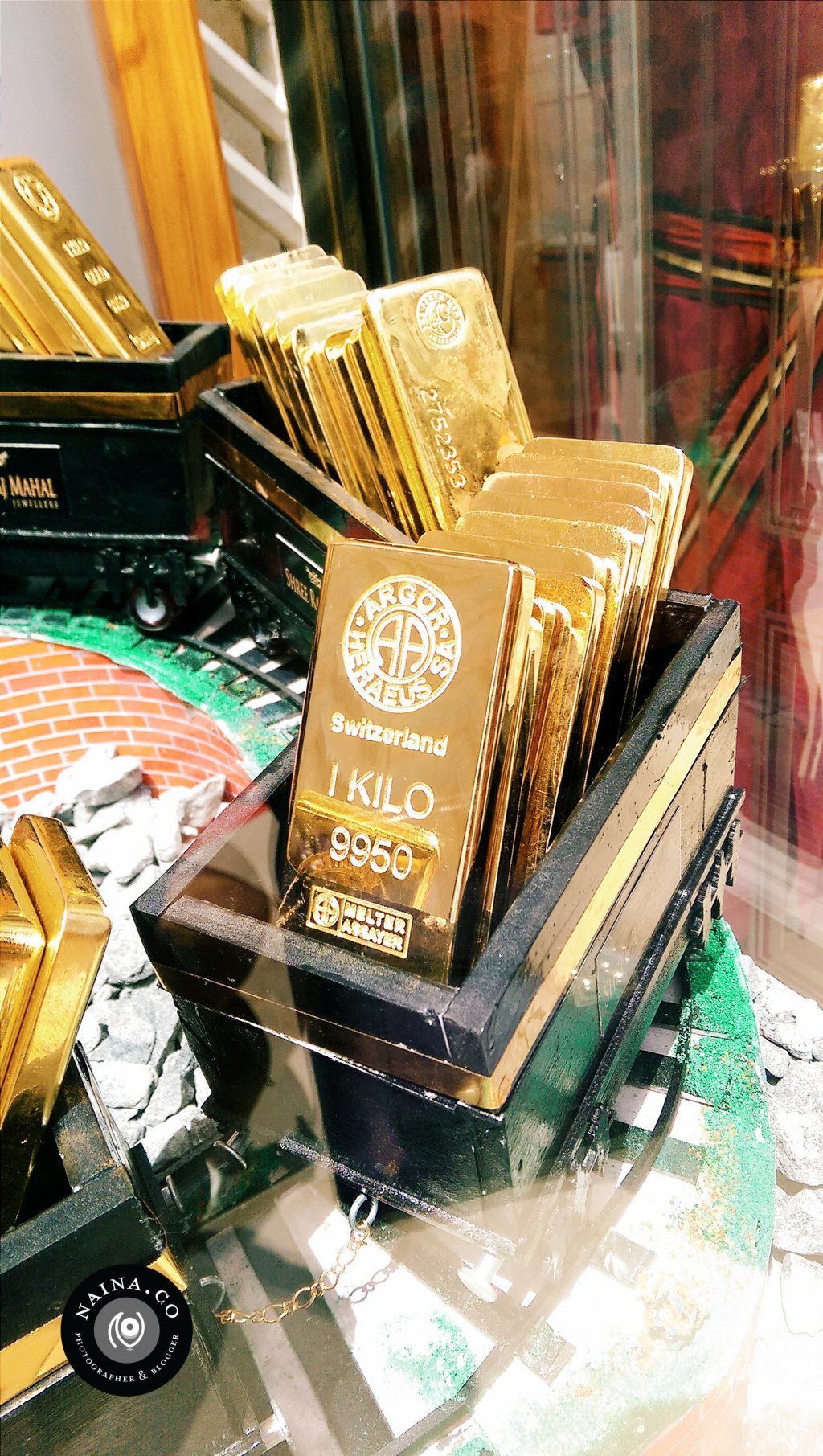 Thank you for having me over SRM!
Shree Raj Mahal Jewellers : Website | Twitter | Facebook | Instagram