We arrive at Dubai International Airport by an Emirates Airlines flight from Delhi. Our first half of the stay is going to be at the Atlantis, The Palm. I have read and heard so much about their "Aquaventure Waterpark" and am as nervous as I'm excited. The hotel on a beach and I have never imagined myself being out on a beach in temperatures as hot as Delhi summers. I'm packing a swimsuit but I'm also packing in sunscreen.
We will be doing a Modern Dubai City Tour with Arabian Adventures and that's when I plan to photograph to my heart's content. It's ridiculously easy to get some great photographs even when you're behind a glass window pane inside a moving vehicle. Can present some beautiful photo opportunities. This tour also includea a ride on The Palm Jumeirah monorail, a drive around the Dubai Marina and the Jumeirah Beach Residence area! Looking forward to the stunning views. There's also a planned walk through Box park & City Walk, followed by a visit to The Dubai Mall and Souk Al Bahar.
One of the highlights of our #EmiratesHolidays itinerary is a Visit At The Top @ Burj Khalifa! ( I've read that it isn't exactly the top but it is the highest viewing point in the city and another great opportunity to photograph! Yikes I'm already dying of excitement – I hope I get to sleep in peace the day before our flight. Too much excitement makes me nervous and I usually don't sleep well teh night before a flight.
A whole bunch of lunch and dinner and pre-dinner cocktail locations have been woven into our five days in Dubai ( including one on the Bateaux Dubai Cruise, Palazzo Versace, Burj Al Arab, and St. Regis hotel and a Sundowner Dune Dinner safari with Arabian Adventures – the last one's description reads "Arabic style buffet with unlimited select beverages under the stars at our Bedouin-style camp" and I died and went to heaven already ). And there's a private tour at Bloomingdales too! They've already asked us for our sizes and I'm excited to just try out the stuff of my dreams there. Should be fun. Having Akanksha along means there will also be lots of photos of me for a change.
– – – – – – – – – – – – –
The second half of our stay in Dubai is going to be at the Taj Dubai.
Both hotels have well-known spas and dates at both have been included in the itinerary. Can you tell that I'm feeling like a princess already?
Did I mention the helicopter ride with Heli Dubai? Not yet? BAM! I've been in a helicopter once over the Lakshadweep Islands about seven years ago but I wasn't a full-time photographer then and neither was I as focussed on blogging as I am today. The results are going to be SO VERY different. And the helicopter ride isn't the only air borne adventure we will be on. There's a Seawings Seaplane Adventure from Dubai Creek to Atlantis the Palm in the itinerary too!
It sounds like a LOT of things on that itinerary and it's true and I cannot wait to kick this off. Oh and the business class travel onboard the excellent Emirates Airlines is going to be another highlight. ( Have I run out of highlights yet? )
Fuck I'm SO excited. Emirates have planned one hell of an awesome holiday for Akanksha and I. This is looking like one of the star brand collaborations of 2016 and we're only half-way through the year. Cheers to smarter brands and better collaborations for all and may 2016 be the year when you kick some ass and get some star gigs in your brand-client-bag. Slay it!
( Top photo by Cliff Hellis on Flickr. Link to license. )
– – – – – – – – – – – – –
Some other photographs of Dubai – till I can go get some of my own!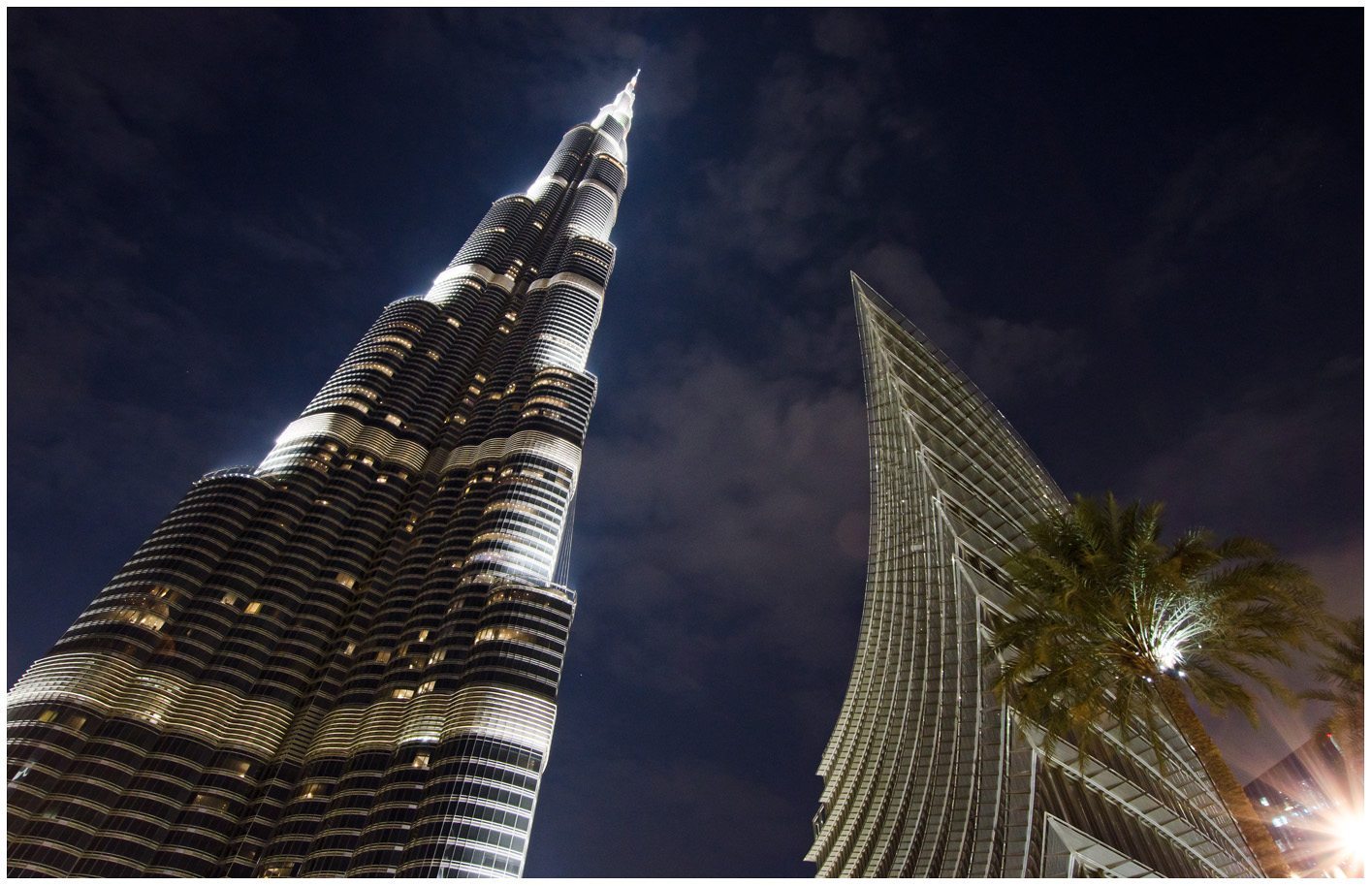 ( Above photo by Chris Hopkins Images via Flickr. Link to license. )
We will be flying to Dubai on the Emirates Boeing ( twin-jet) 777-300ER pictured below ( photo from the Emirates; media kit. )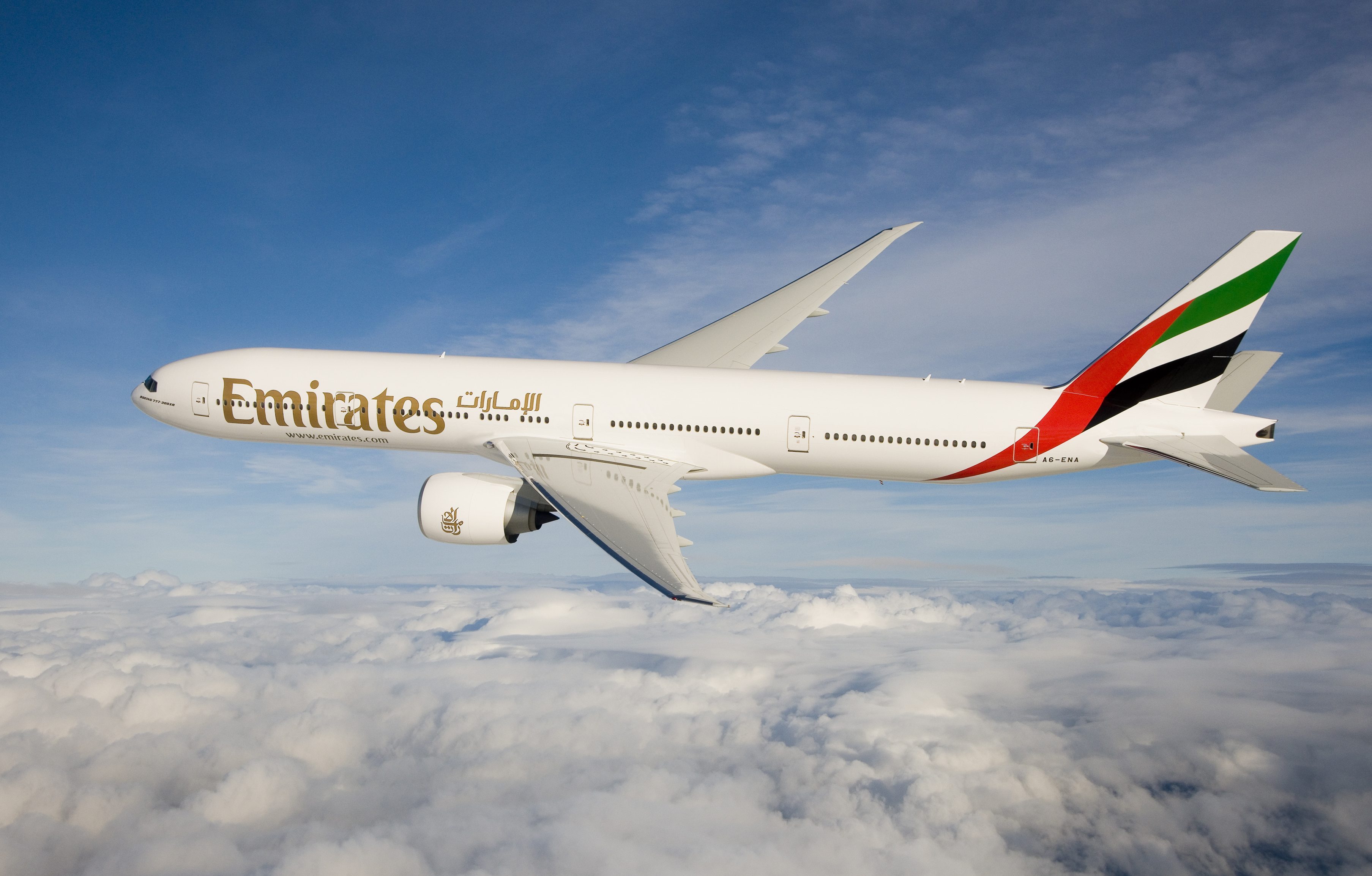 ( Photo below of the view from the Burj Khalifa by Jimmy Baikovicius via Flickr. Link to license. )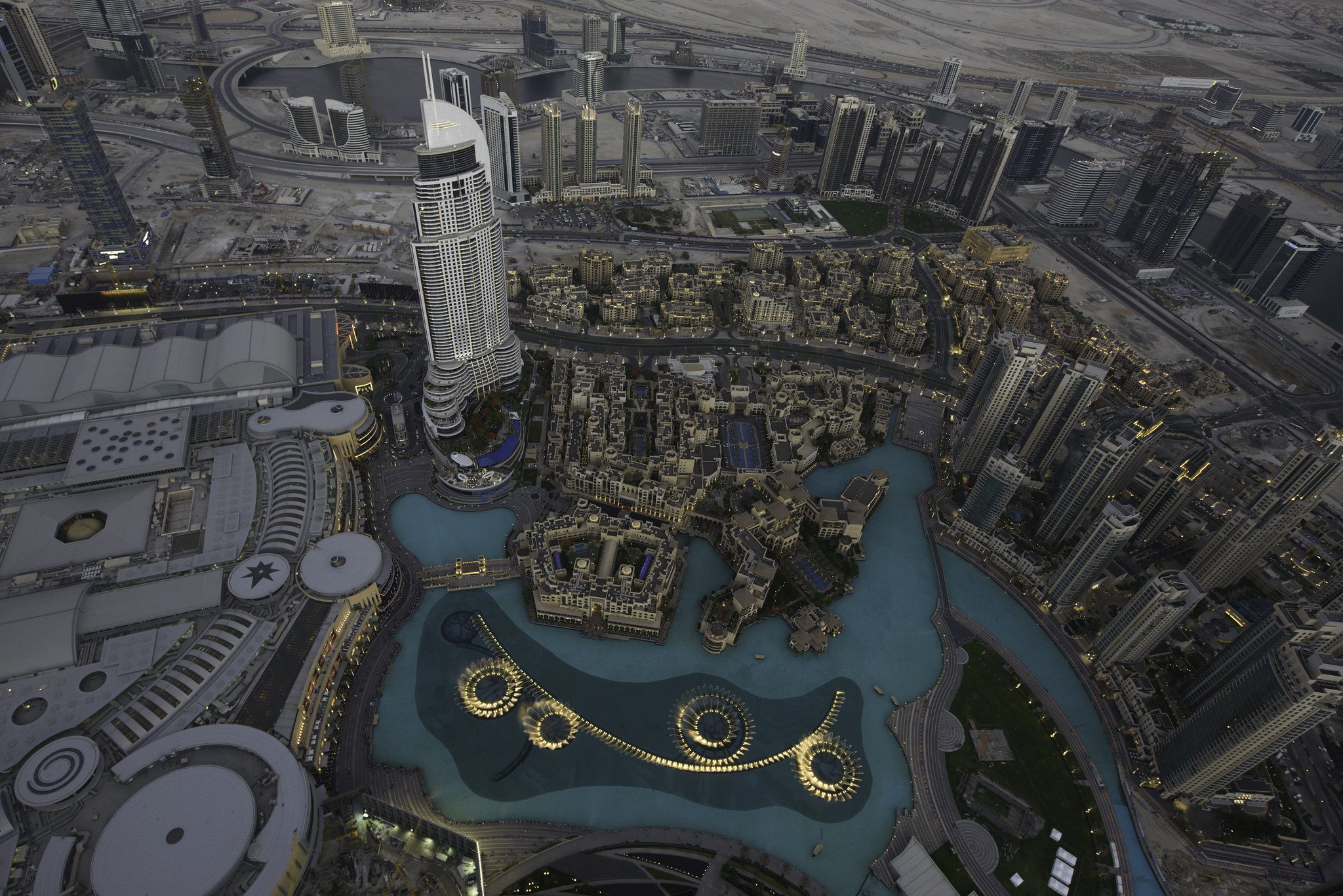 I'm going to be reporting all my experiences at all of these locations once I'm back at my desk. Till then, imma party hard and enjoy my crazy, whirlwind holiday in pure luxury. You can follow along on this adventure by following the #REDHUxEmirates hashtag on social media or the #EyesForDubai category on this blog! Cheers!
( Emirates was recently named the world's top airline for the fourth time by the Skytrax World Airline Awards. Read more on the DailyMail website here. )