First time I laid my eyes on paperblanks was at the Amsterdam airport on my way back to India after a hectic one month long tour of Europe. My first and only complaint was, "Why isn't paperblanks available in India!?" I bought a handful of copies, kept one for myself and distributed the others to friends and family.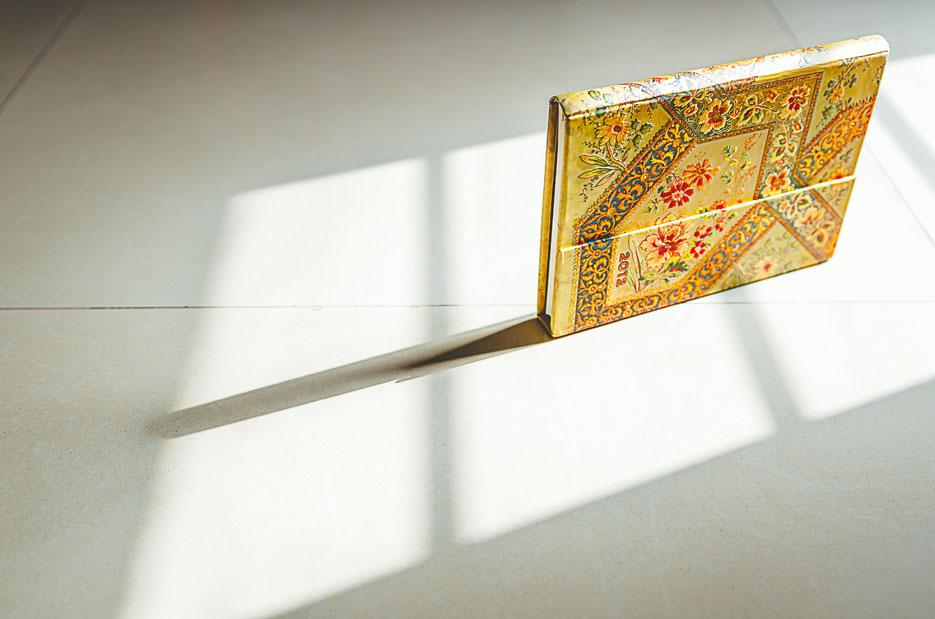 The design of the covers is intricate, exclusive and absolutely beautiful and I soon found out that @paperblanks is on Twitter AND Facebook as well! Which was a great opportunity for me to interact with the brand. I love their Facebook tagline : "The Journal as Functional Art".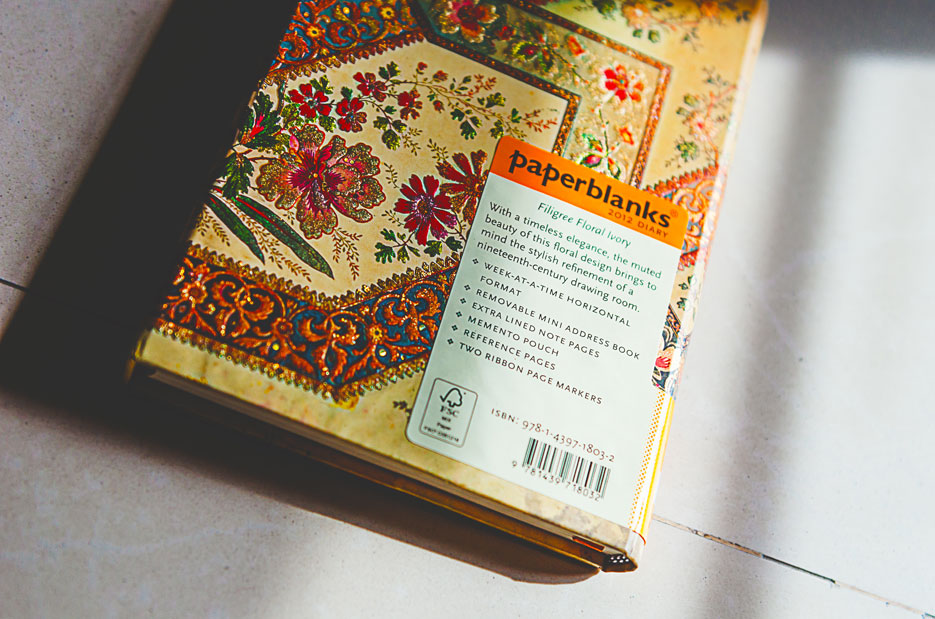 A few days back, the @paperblanks team announced a Twitter contest and since I follow them and look for their updates regularly, I was lucky enough to respond quickly and before I knew it, I had WON! This diary, the 2012 dayplanner that you are seeing in the photographs is what came in the mail today! They sent one ALL the way to India!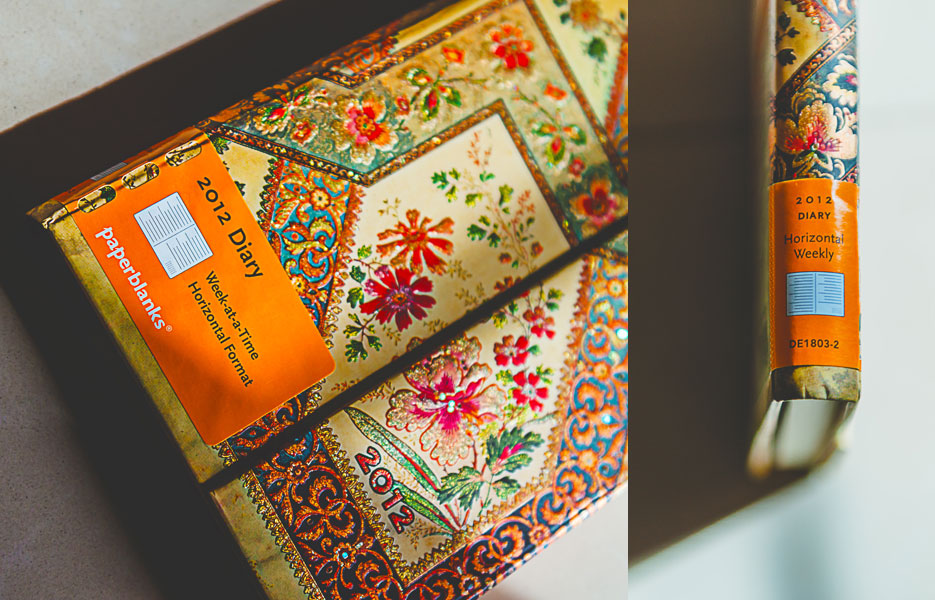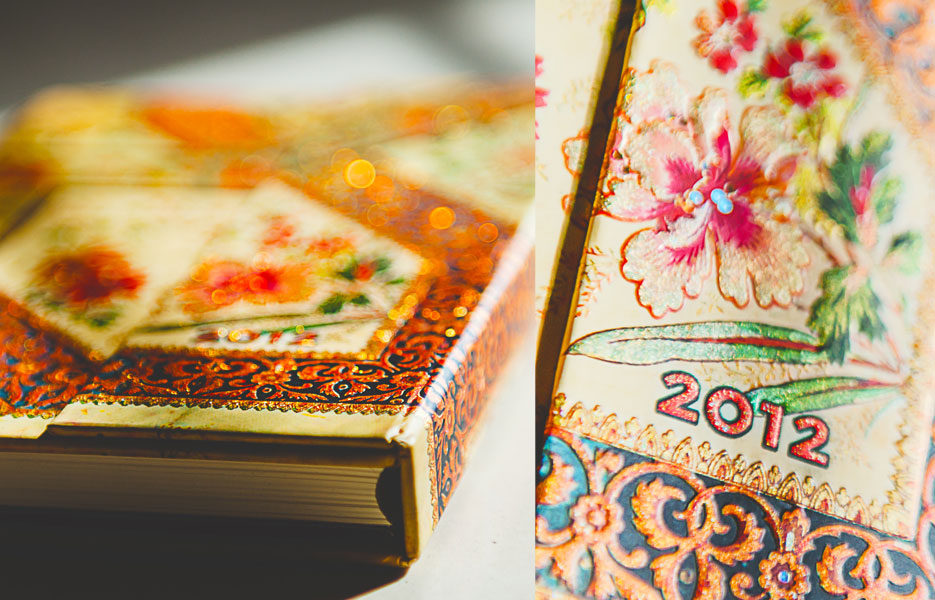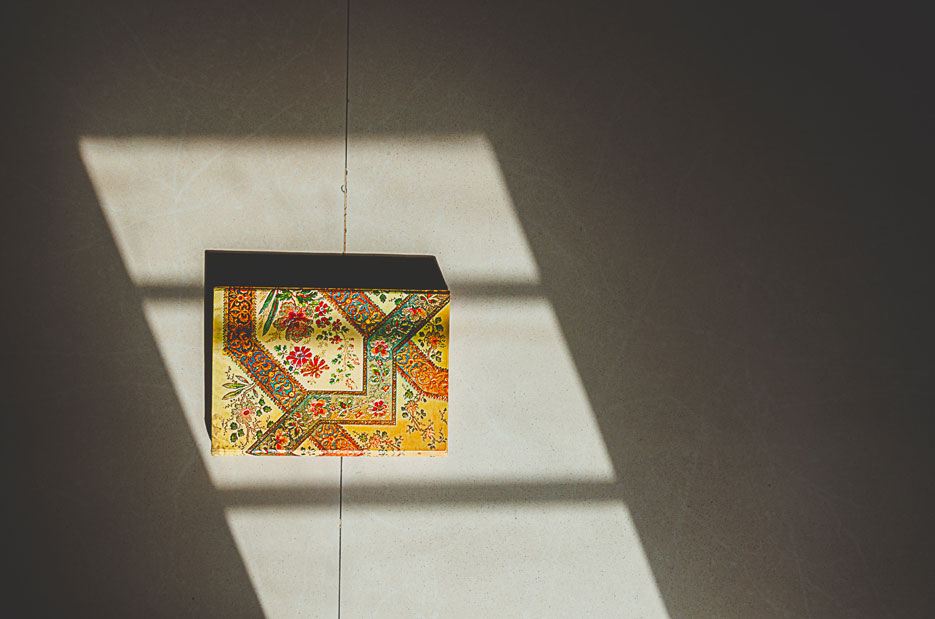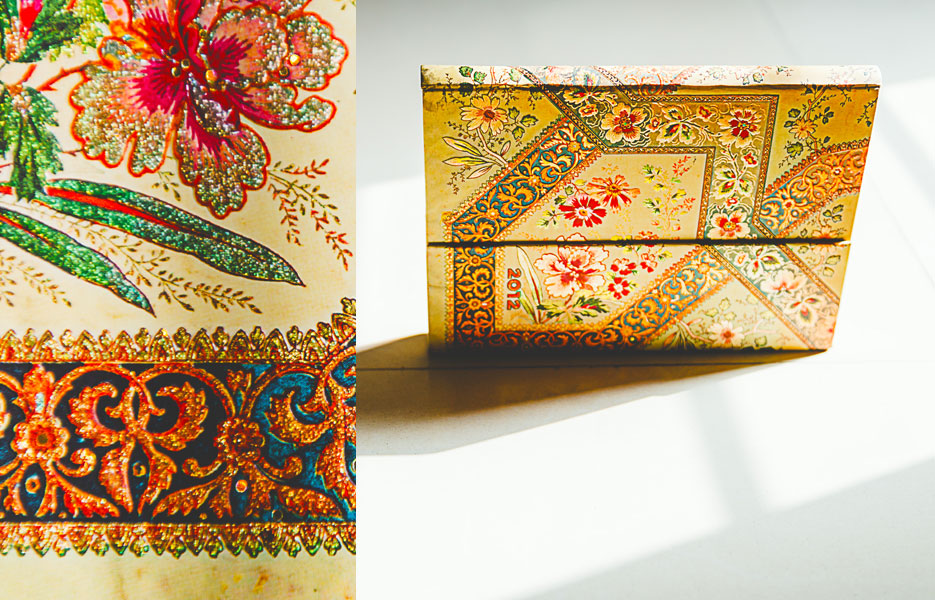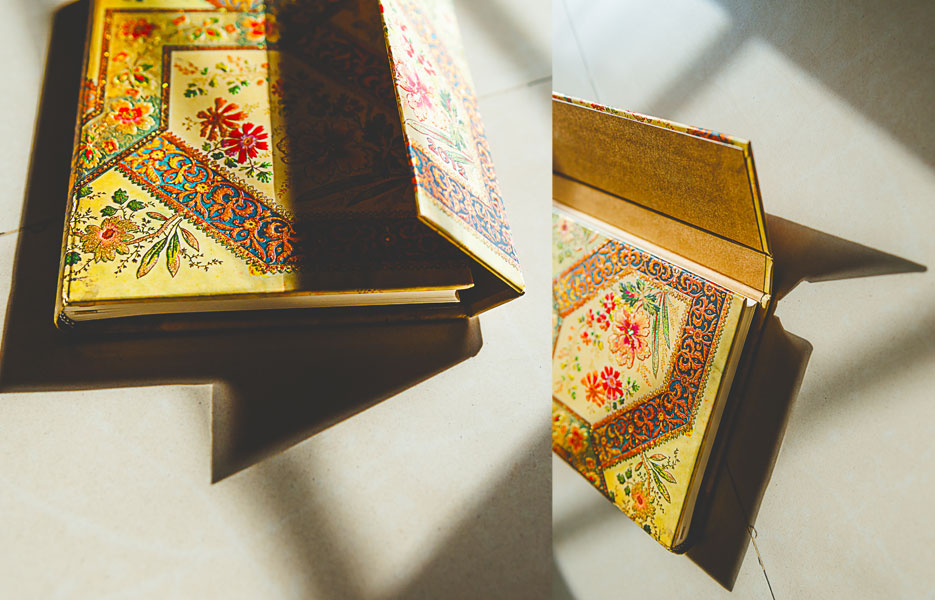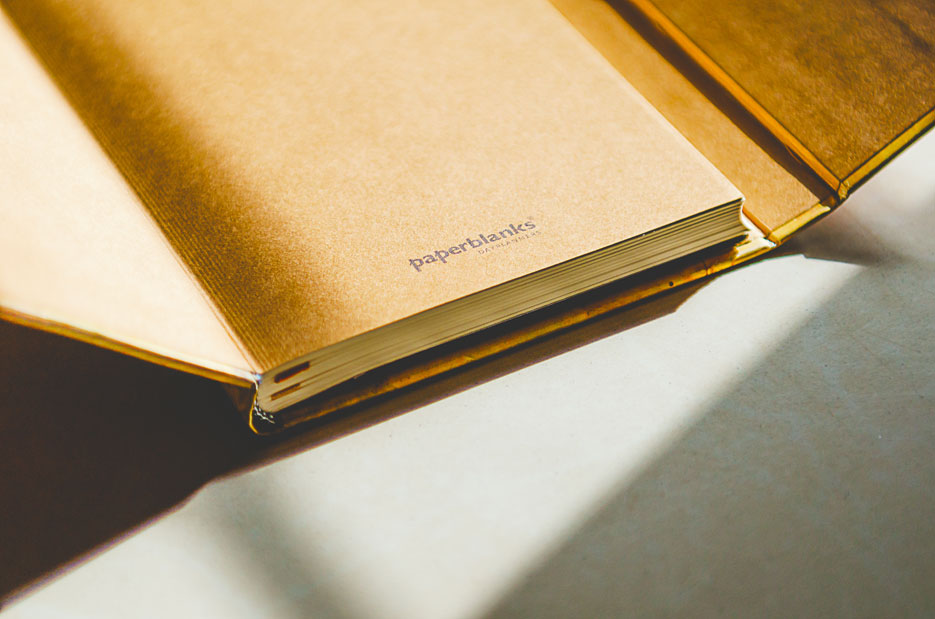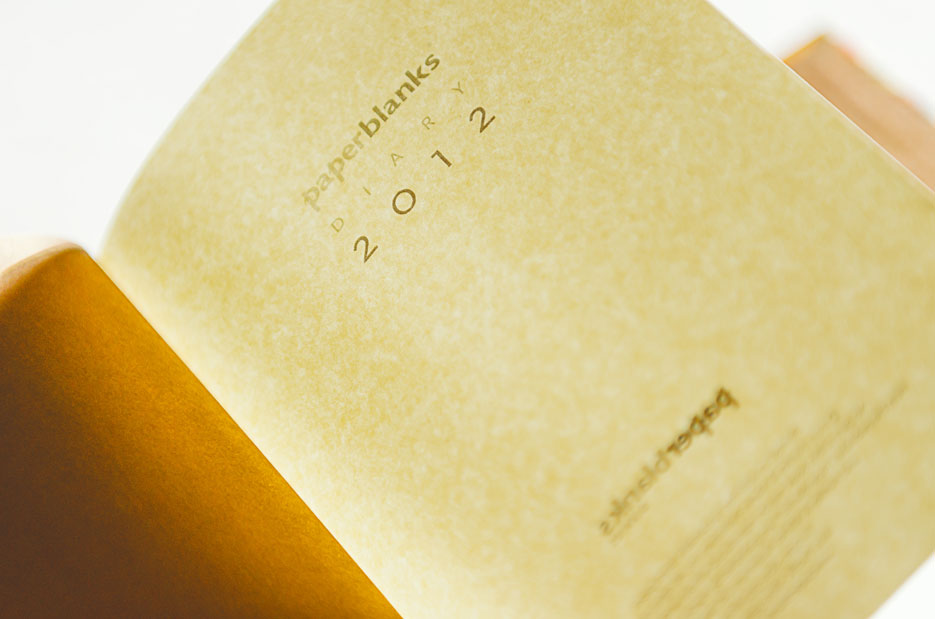 Apart from being absolutely delighted with the cover designs of the various paperblanks products, I am also enamored by the paper they use in their products – I LOVE writing on the luscious buttery soft paper. To top that, all their paper is acid-free forest sustainable paper.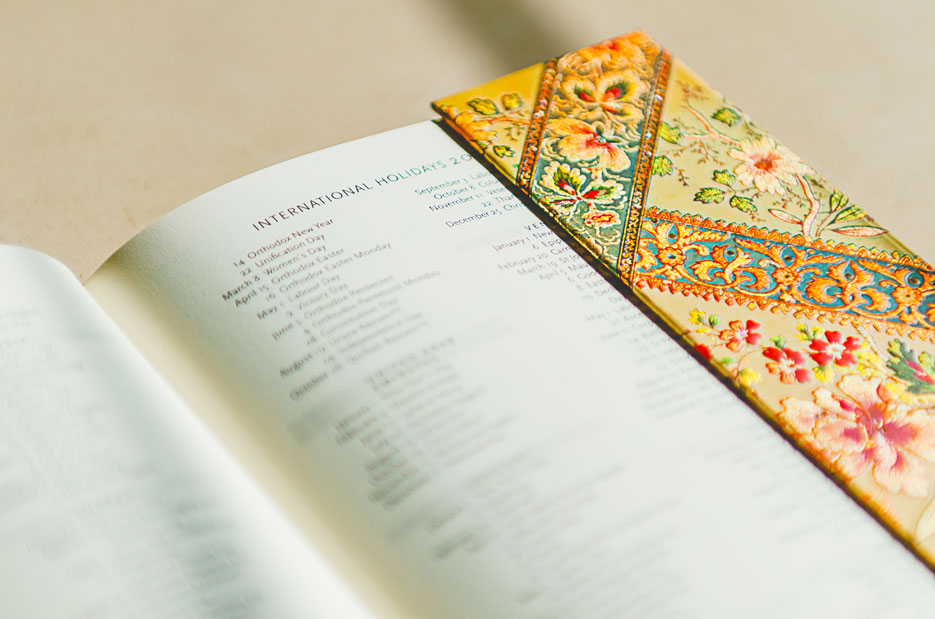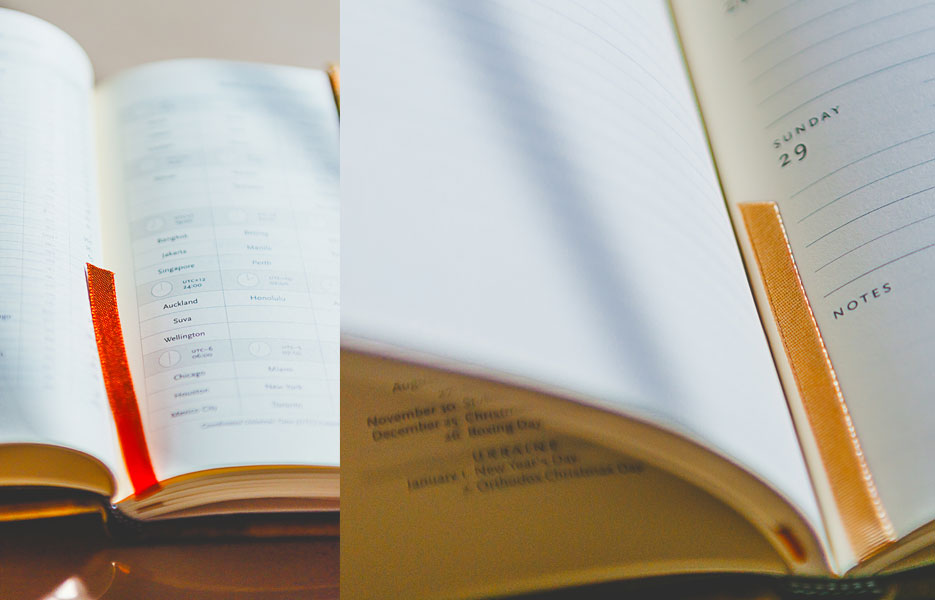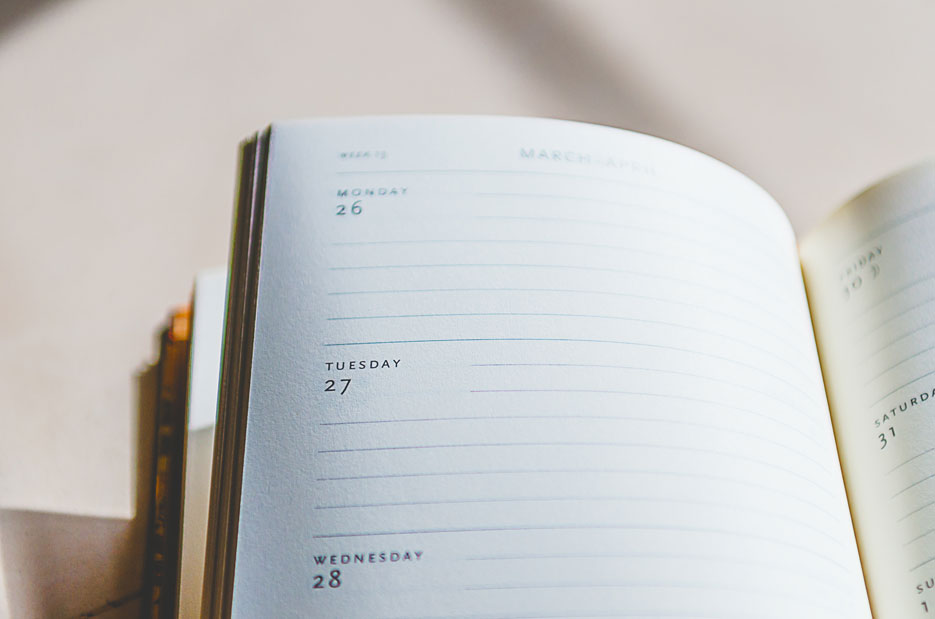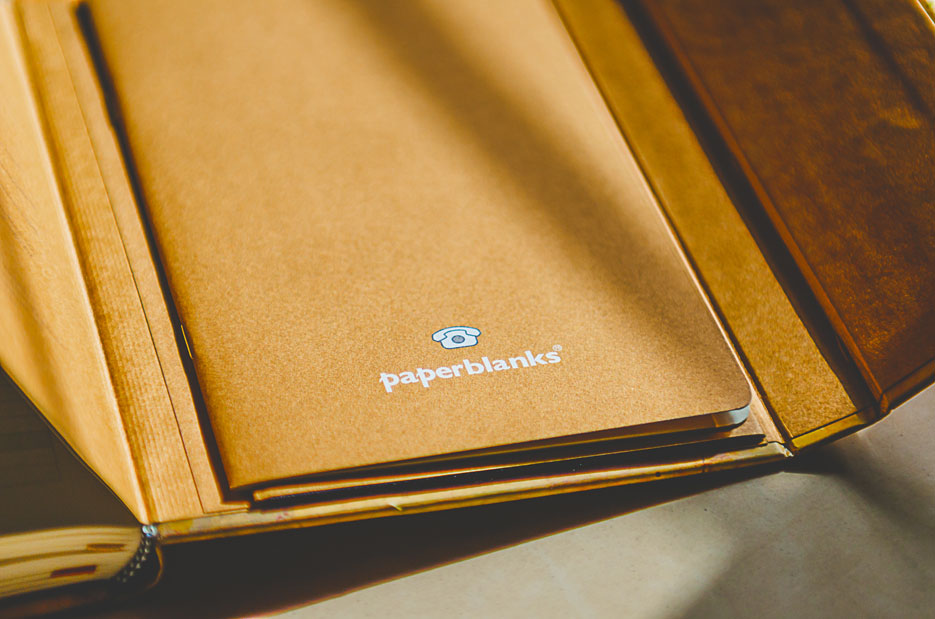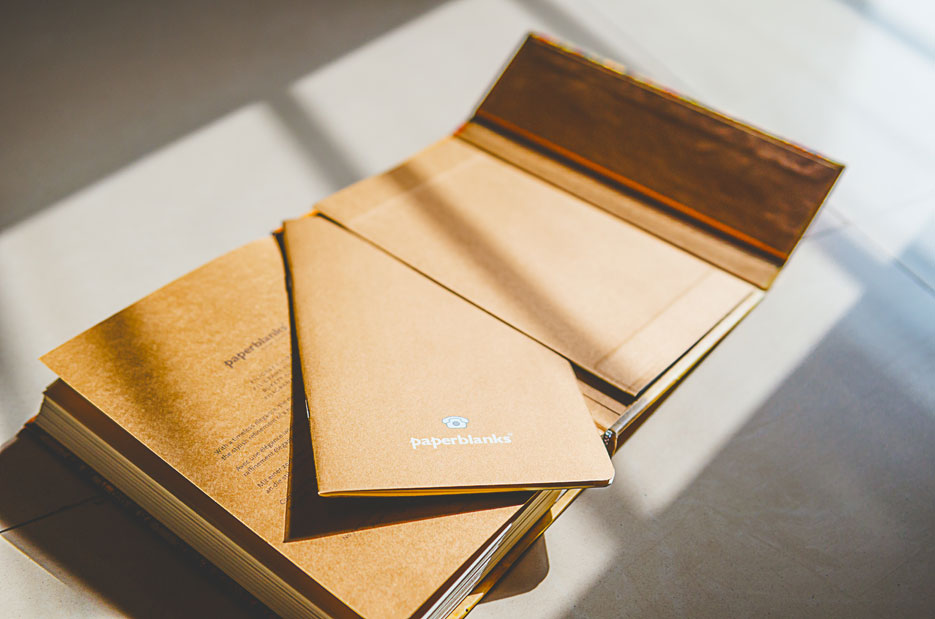 This particular design that came in the mail is called "Filigree Floral Ivory". Which reminds me that one of my favorite paperblanks products is the Silver Filigree Collection. I don't have it yet but am most definitely keeping an eye out for it.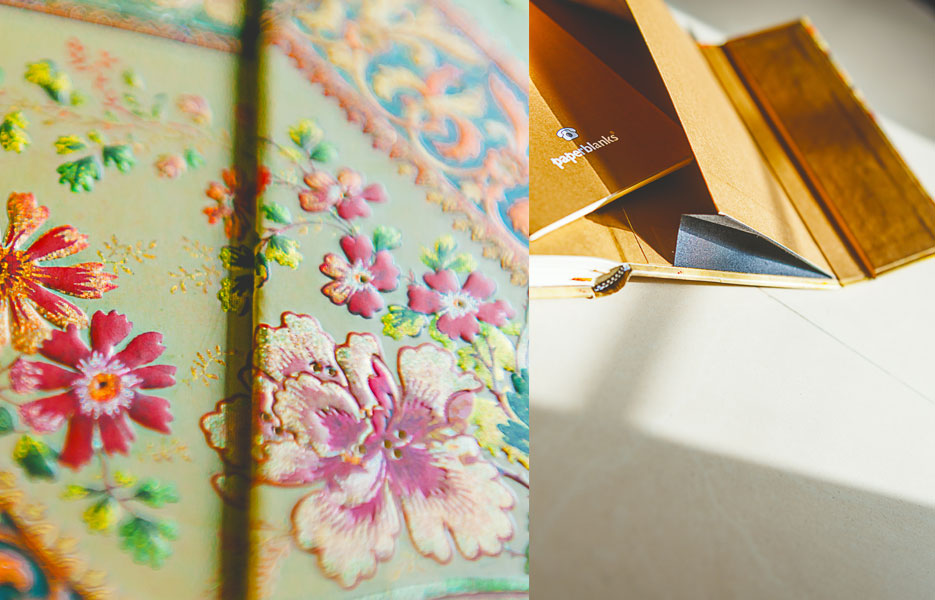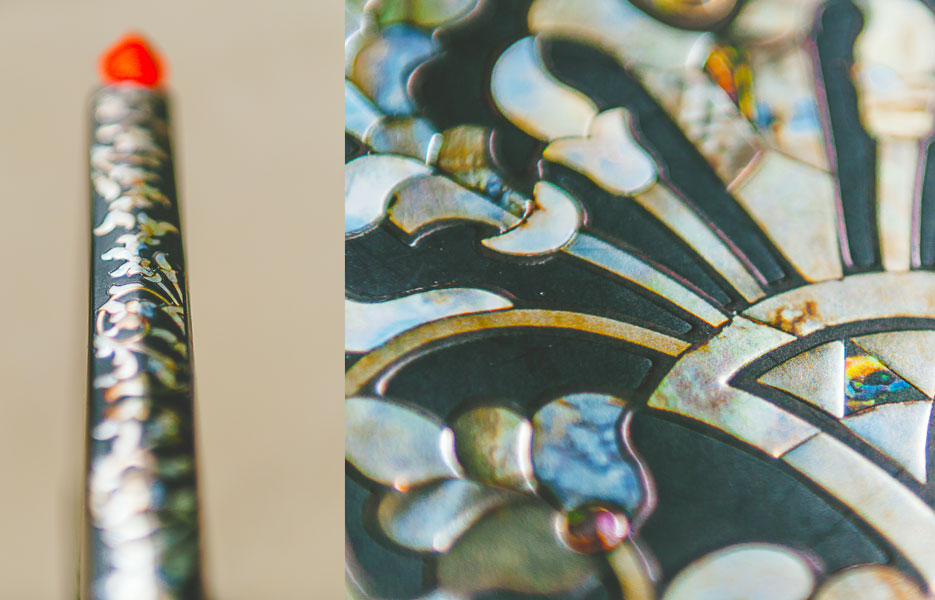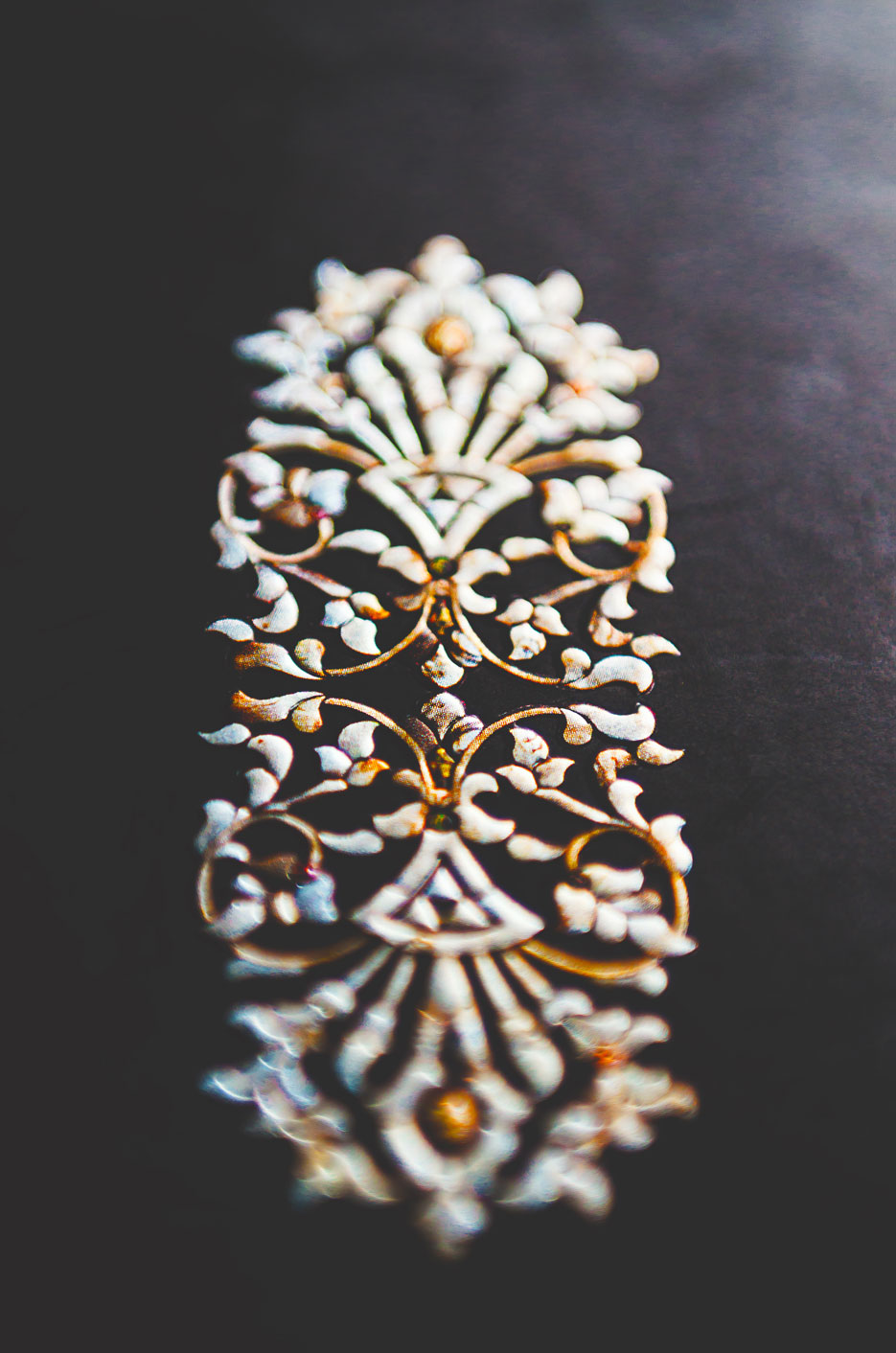 The last three images above are of the journal I bought for myself at the Amsterdam airport. It's called Damas Marble and can be found in the category of Intricate Inlays. I especially love the design on its back cover. Thank you @paperblanks for the lovely gift and I hope I can win the entire Silver Filigree Collection someday 😉