I have been using the HDFC Mobile Banking Android app for a few months and after their recent update, I left a 5 Star rating with a comment praising the bank and how they had been my first bank and I'm still banking with them. Soon after, I get the following email.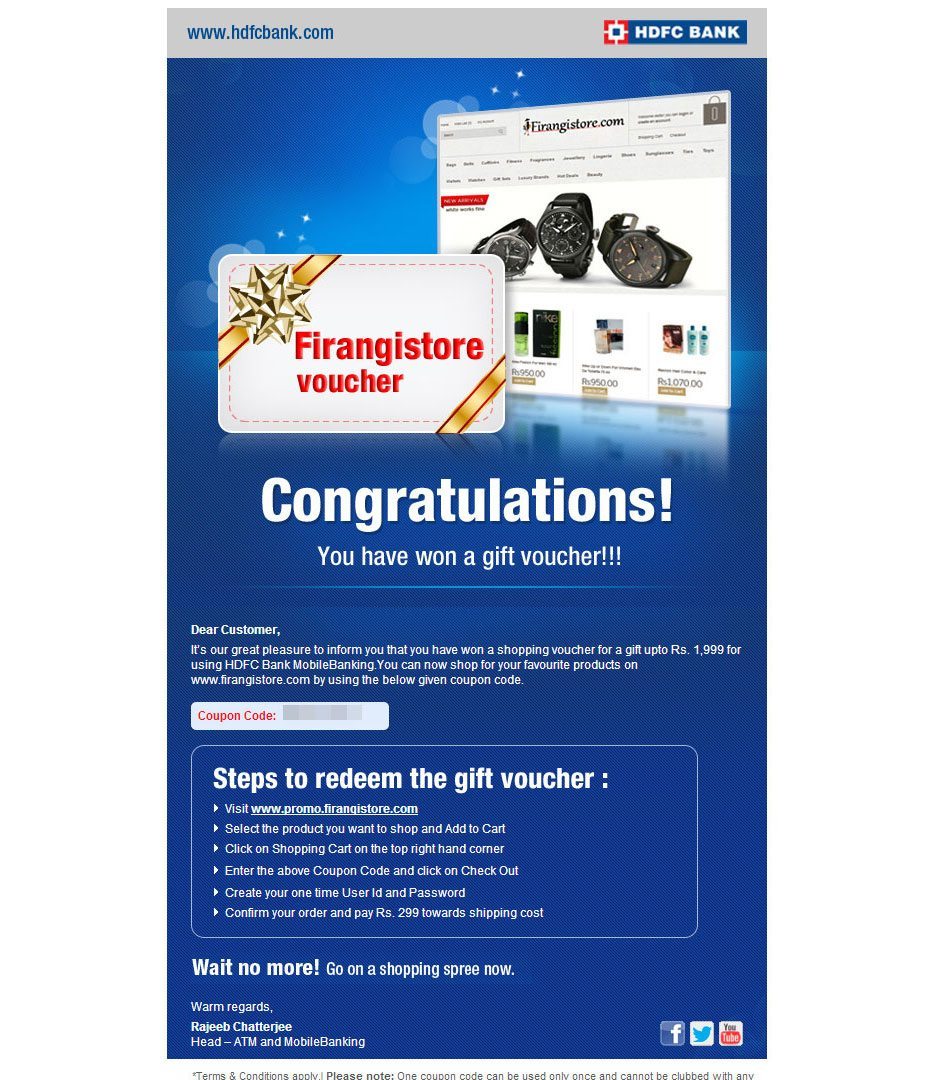 ---
So cool! That was really nice of HDFC to recognize users making it cheaper for them to operate. Less working hours dealing with customers at a branch. It's been months since I've been to a brick and mortar HDFC Branch. I quickly went to this "FirangiStore" – I rolled my eyes too at the name. And the link just would not load. I immediately email HDFC Support telling them I was having trouble viewing the website and today I received an email apologizing for the inconvenience and asking me to revisit. Rs. 1,999 to spend – couldn't wait. [ Rs. 300 would go out of my pocket to pay for shipping. ]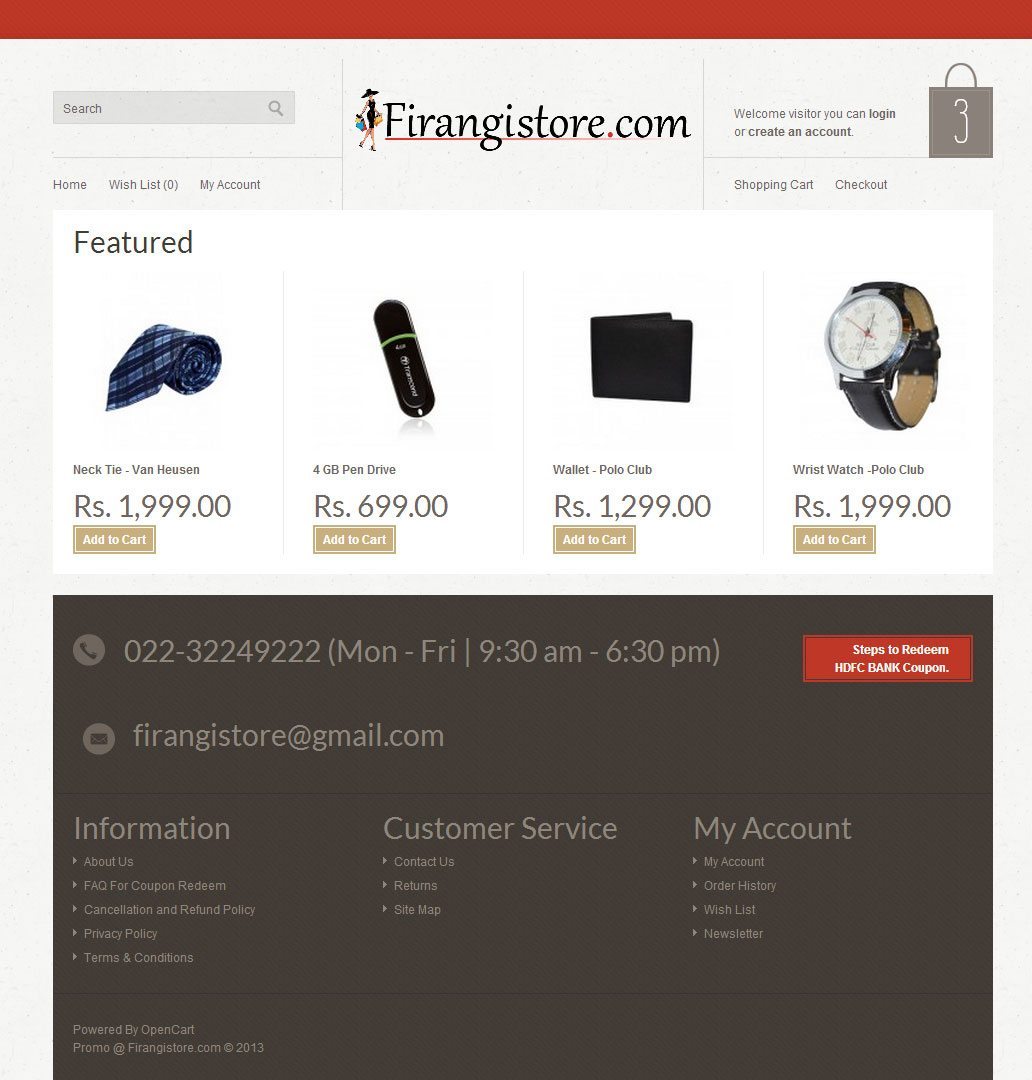 ---
I could choose from only four items – even though the FirangiStore has so many other items listed. Oh well. I quickly thought it through. @shadeheart doesn't really wear ties and the page with a detailed listing for the tie said "Color, design, style may vary, image is just for reference." Who knows what they would send. So no neck-tie. The wallet looked shady at best – with nothing in the detailed description and same for the watch. The USB drive was the only sensible thing. I though I could pick up three of those. [ 699 x 3 = 2097. 2097 – 1999 = 98. 98 + 300 for shipping = Rs. 398 for three 4 GB USBs – not too shabby I thought. ]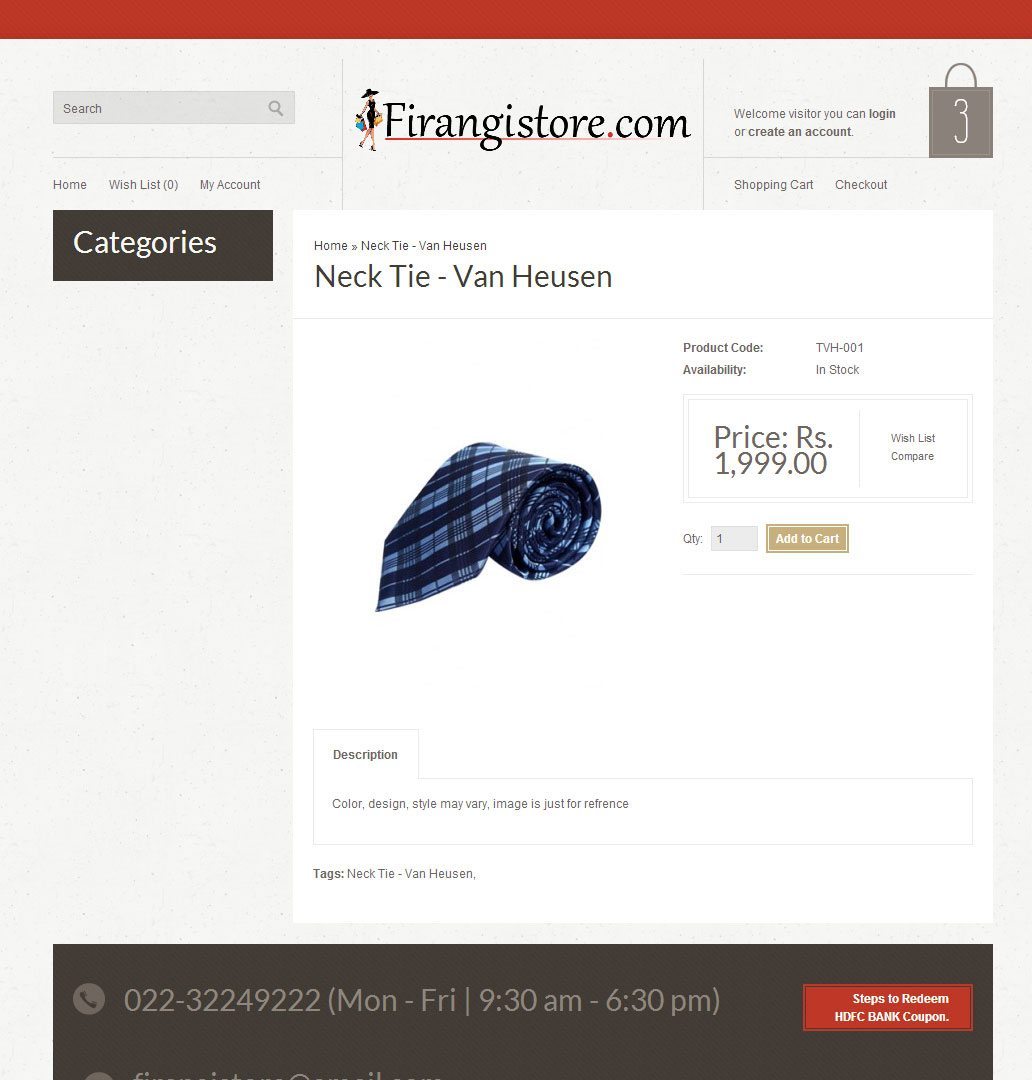 ---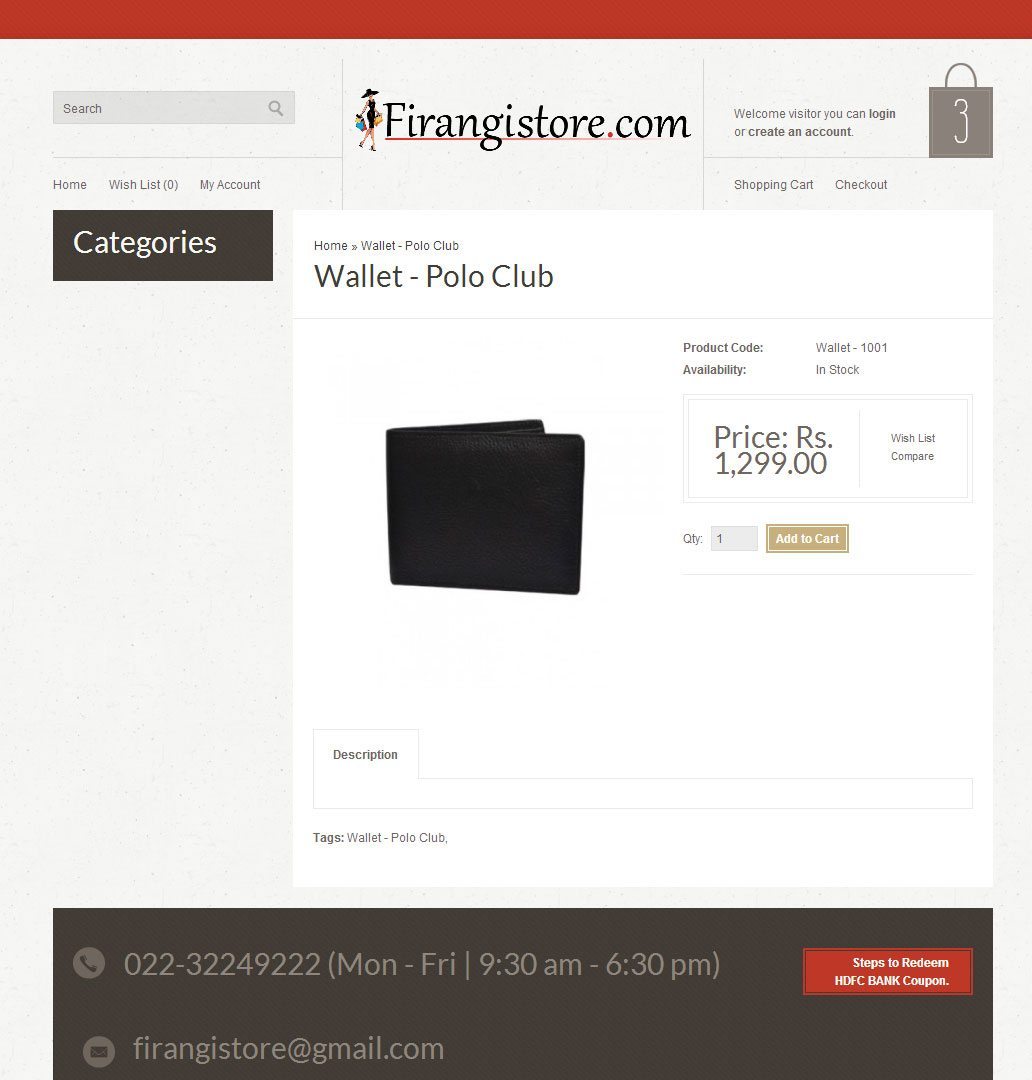 ---
---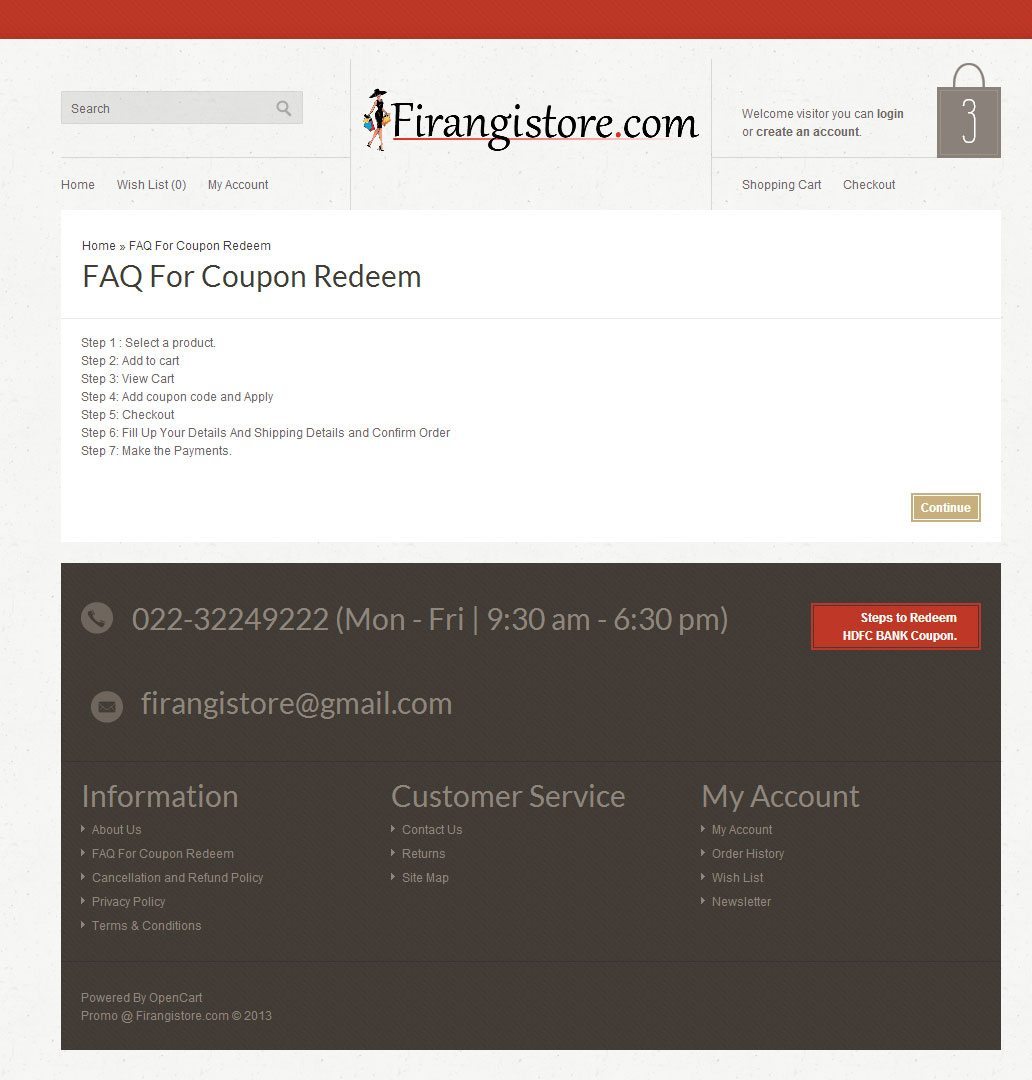 ---
They even had a neat page to describe how to go about redeeming the voucher using the code provided in the initial email.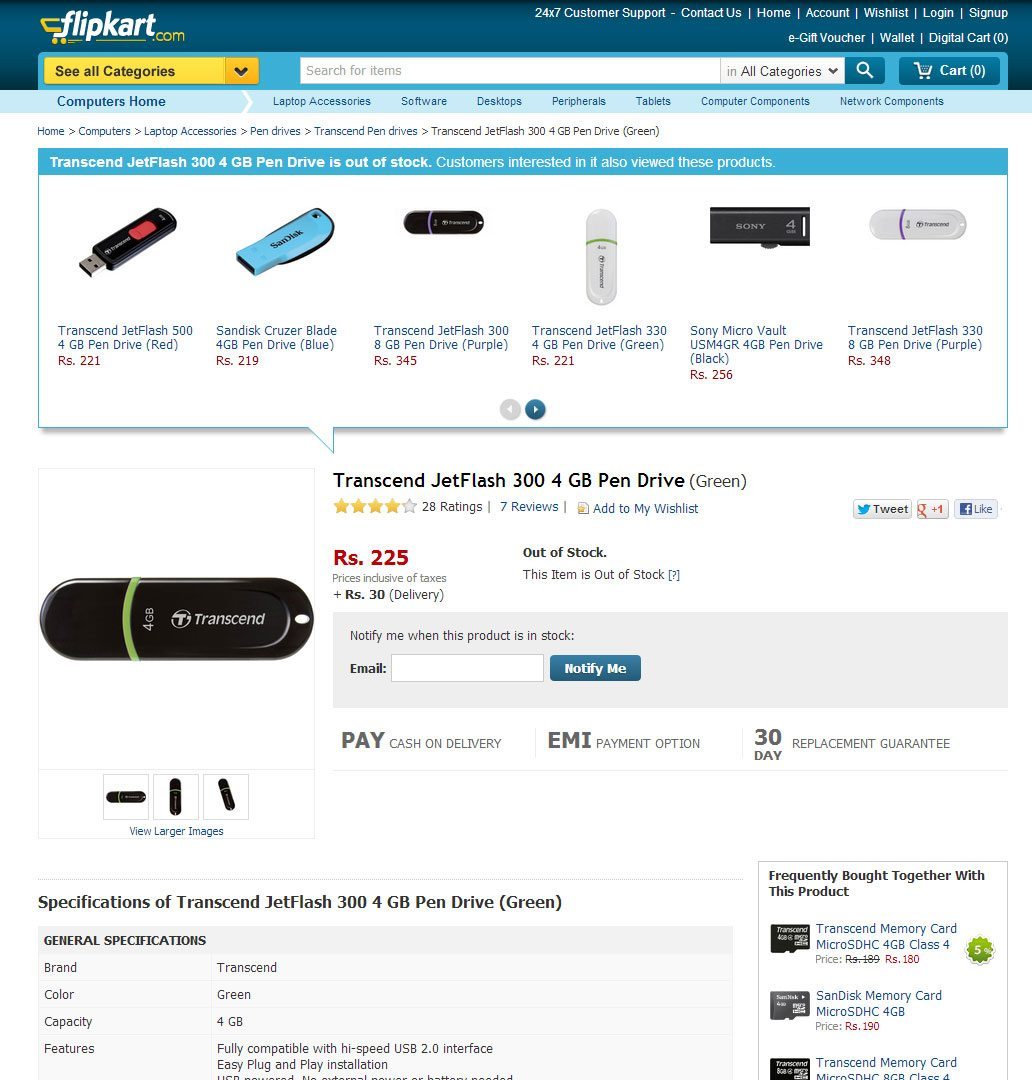 ---
Of course, I decided to check out what the MRP for the USB is on other stores. Immediately to Flipkart. The item's not in stock but look at the price : Rs. 225 [ + Rs. 30 for shipping ]. And FirangiStore promo says Rs. 699. Er. Ok. Well the FirangiStore thing is still Rs. 1,999 cash I don't have to spend. So… I quickly added 3 USB drives to my cart.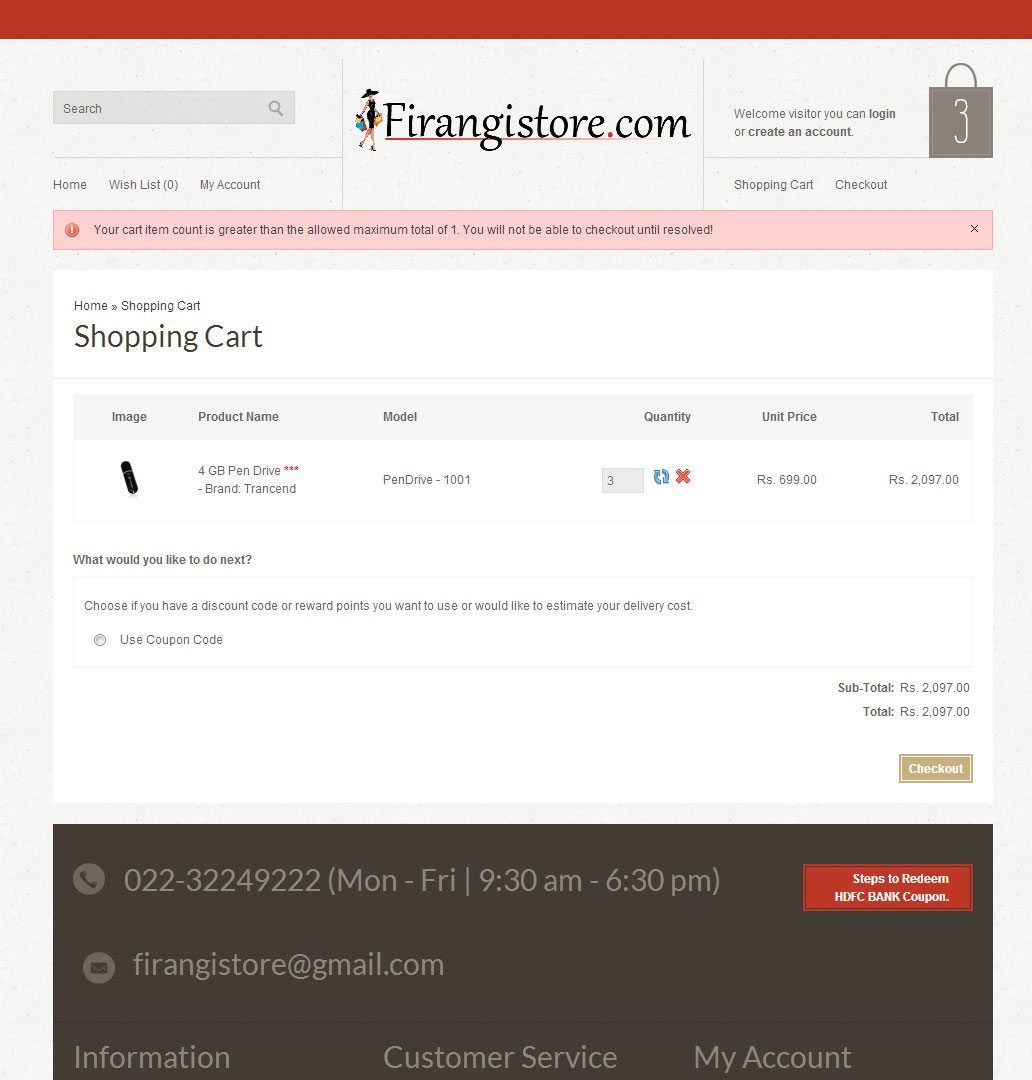 ---
And it said, "You cart item count is greater than the allowed maximum total of 1. You will not be able to checkout until resolved!" So they basically want me to pay Rs. 300 [ the original shipping charges ] for a Rs. 225 USB? Some voucher. The only option left is to get the tie or the watch. For Rs. 300. How much old stock is HDFC trying to clear out anyway? From where? I want no part of it thank you very much. Disappointing. [ Even the email of this store is an @gmail account! ] Shady.