Ashish's show was much anticipated and once the models had walked off the catwalk, there was a standing ovation and some guests even walked onto the catwalk in excitement.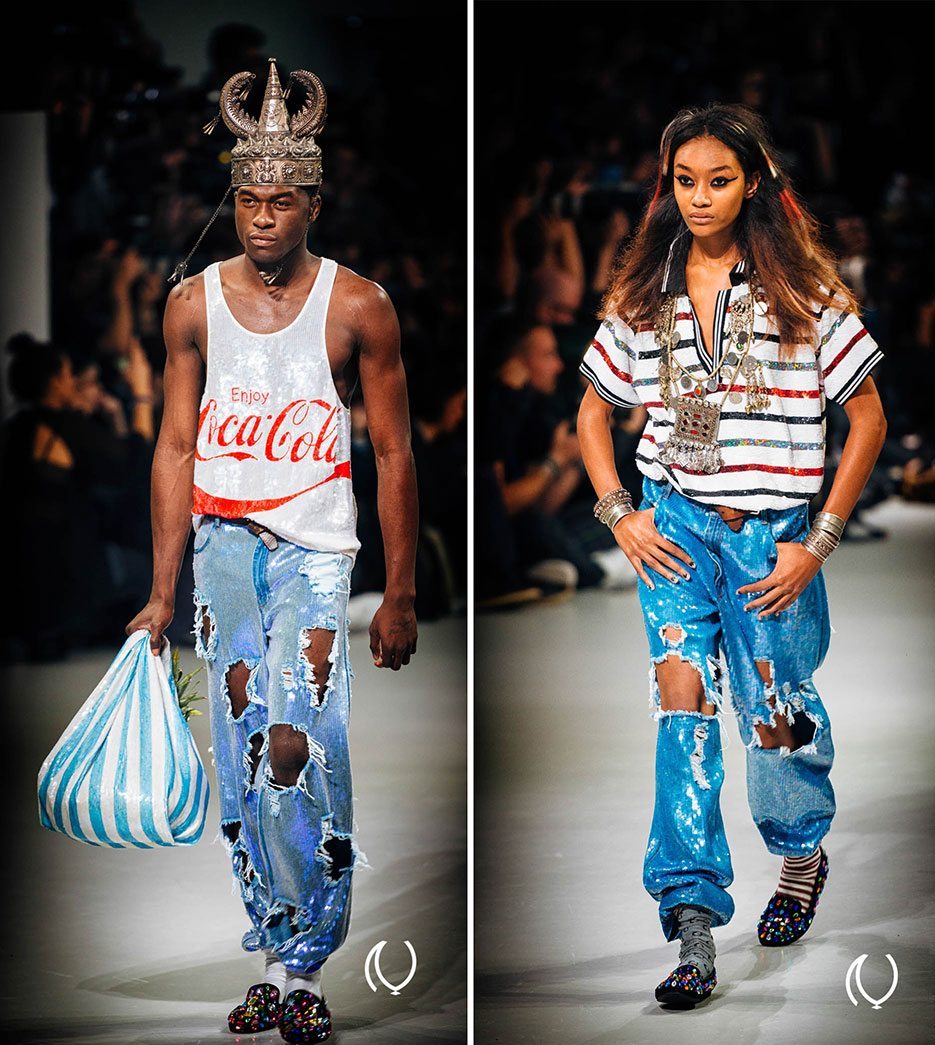 He's known as the "King of Sequins". They were everywhere! Some people complained about the "Coca Cola" branding but I have to admit it looked rather cool. I'm unaware about the brand's sponsorship angle, if any. the jewellery, the headgear / crowns and the hair were notable. Mismatched socks. Shoes were flats. I love flats.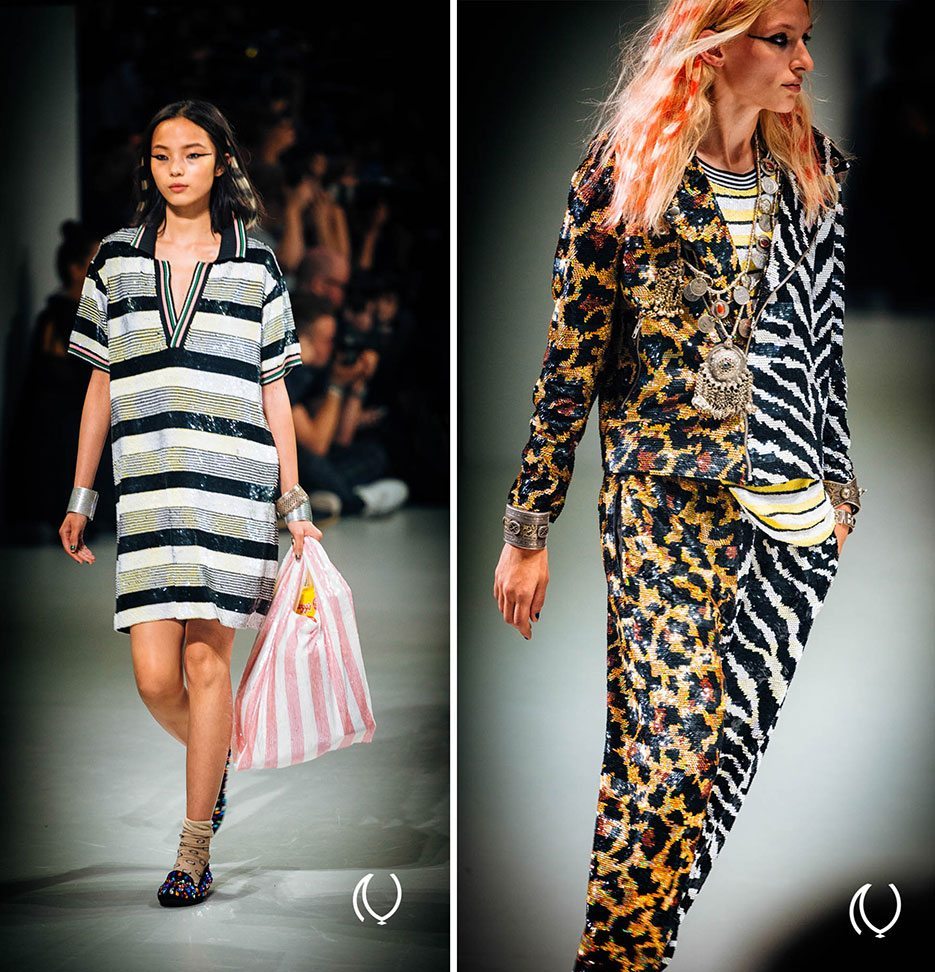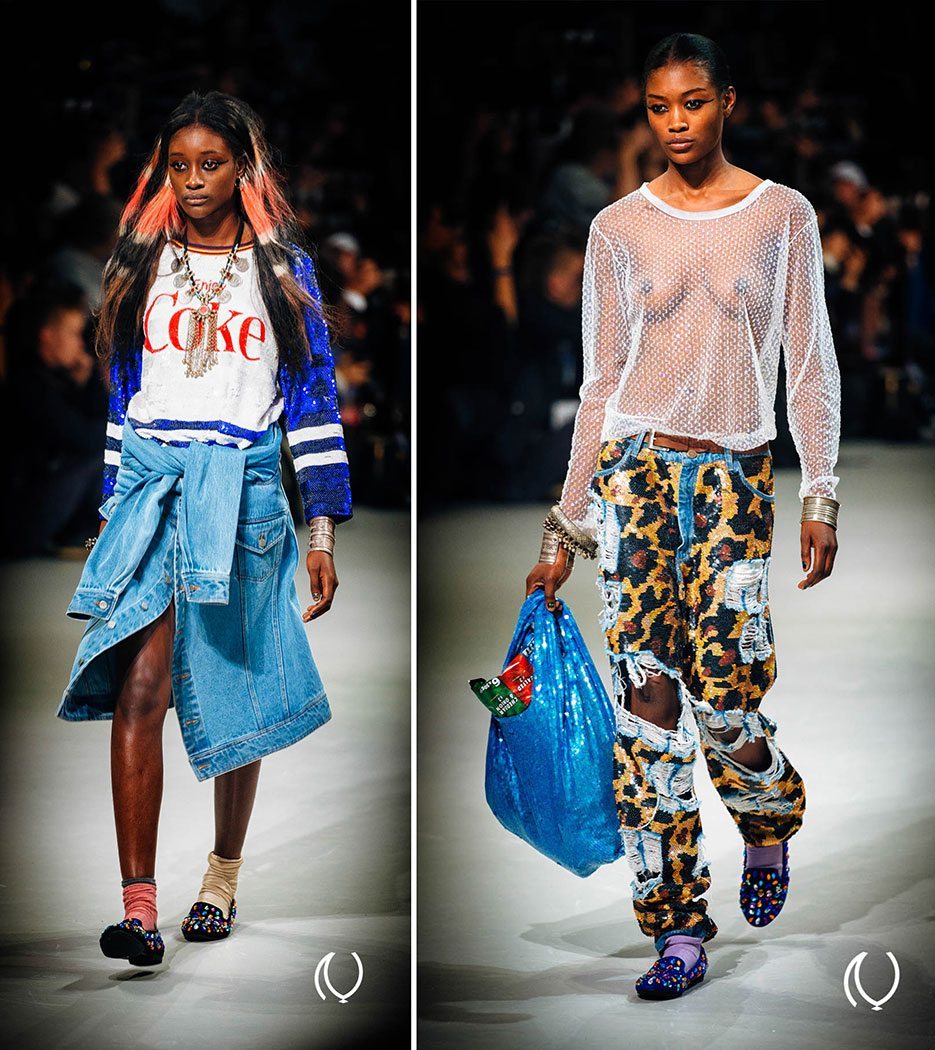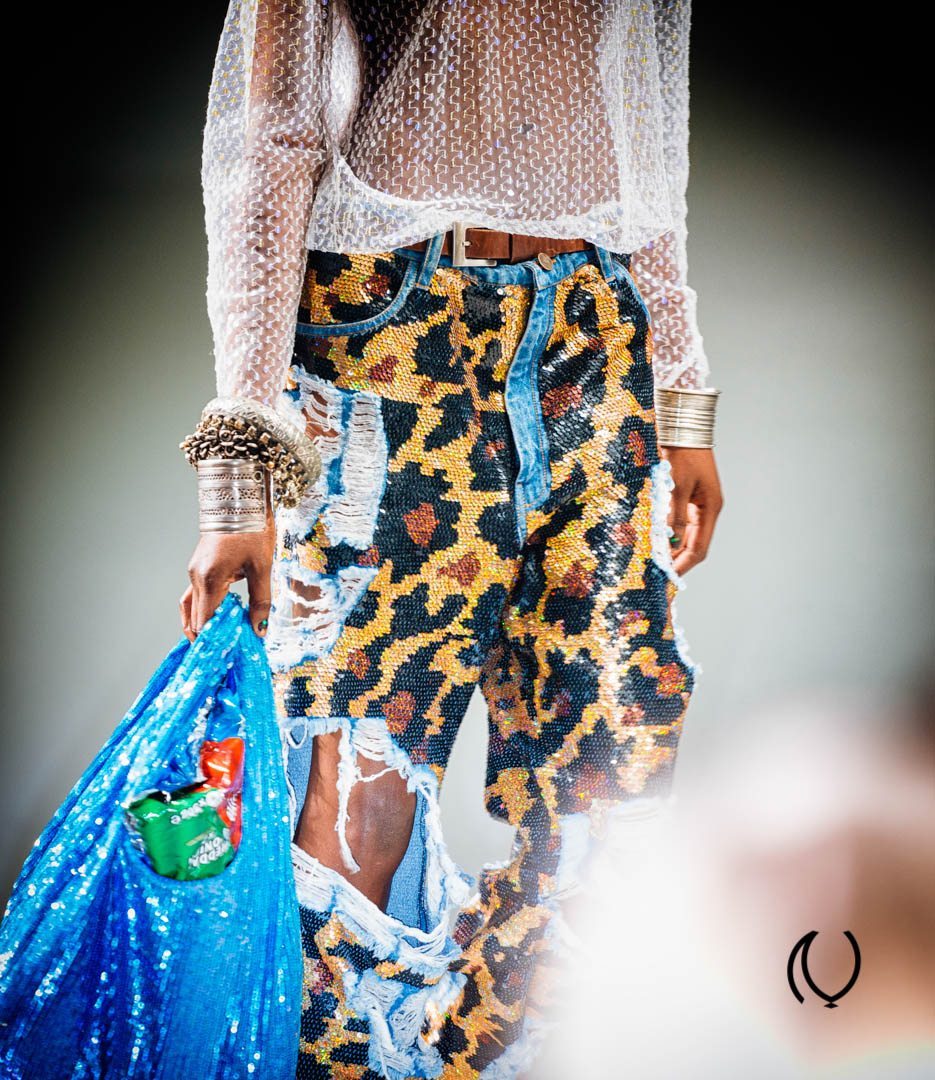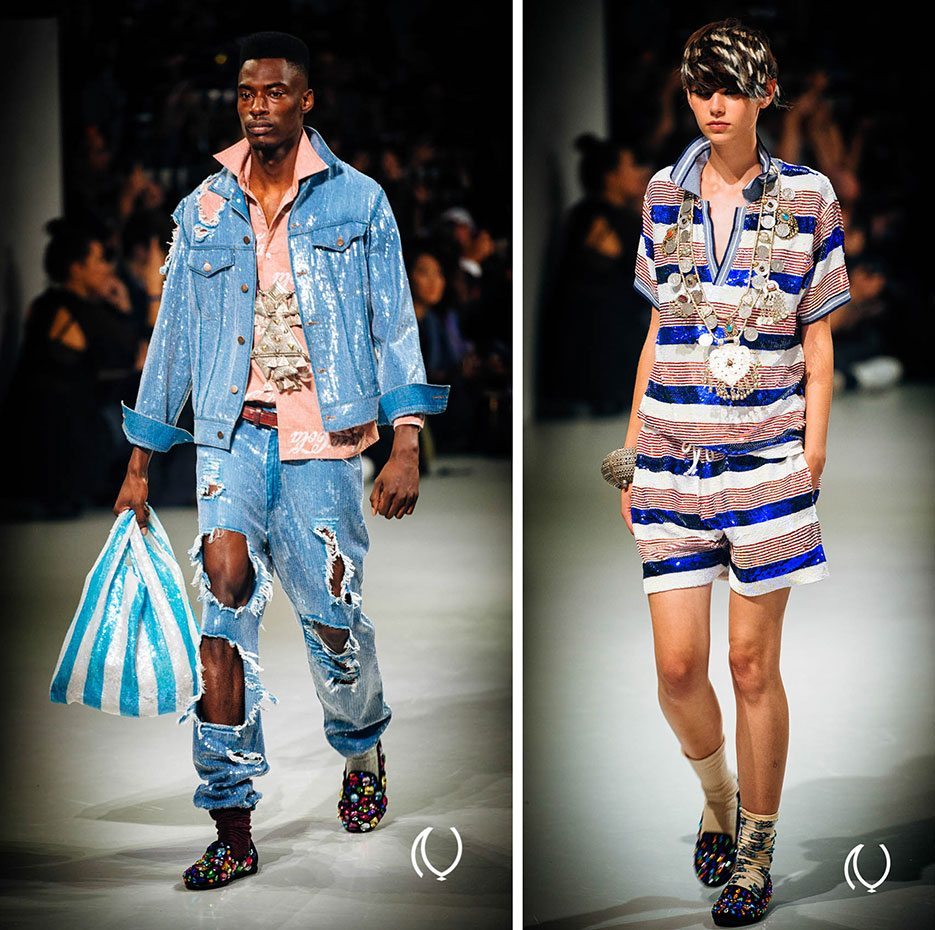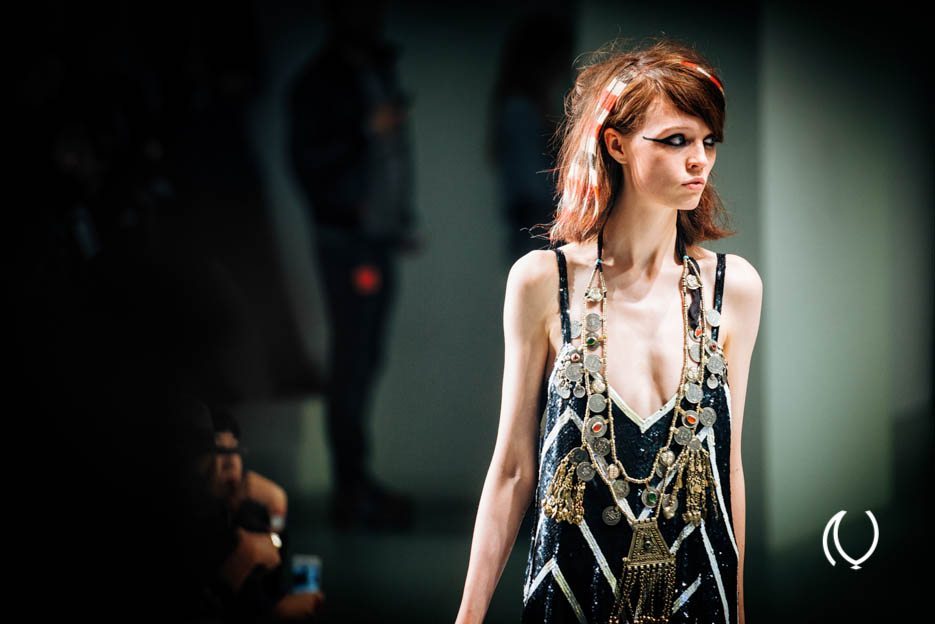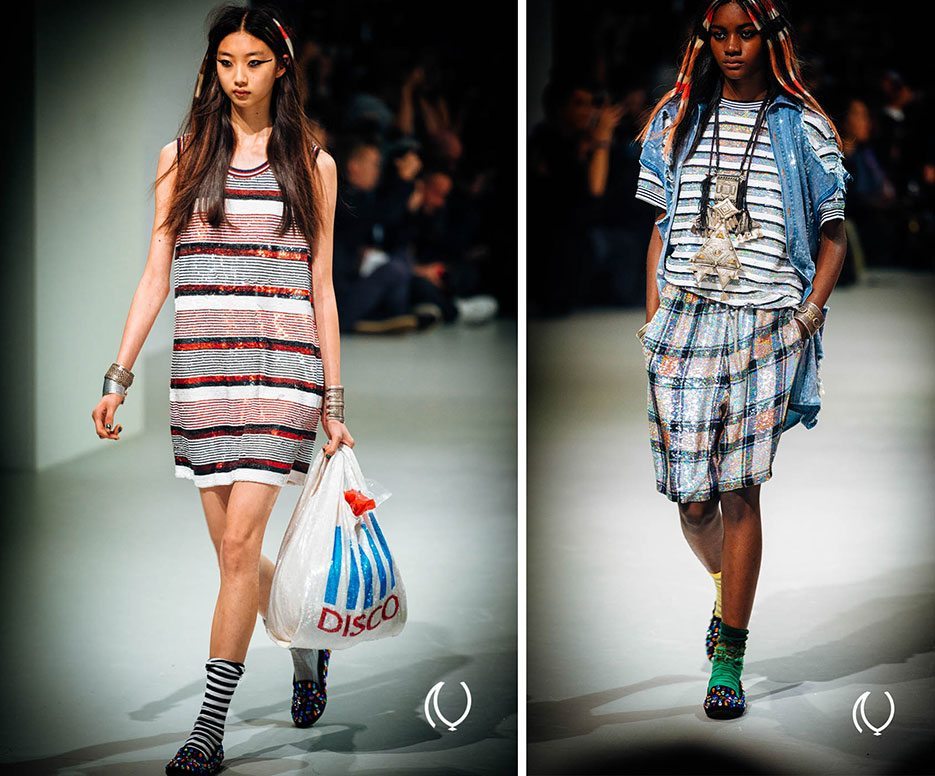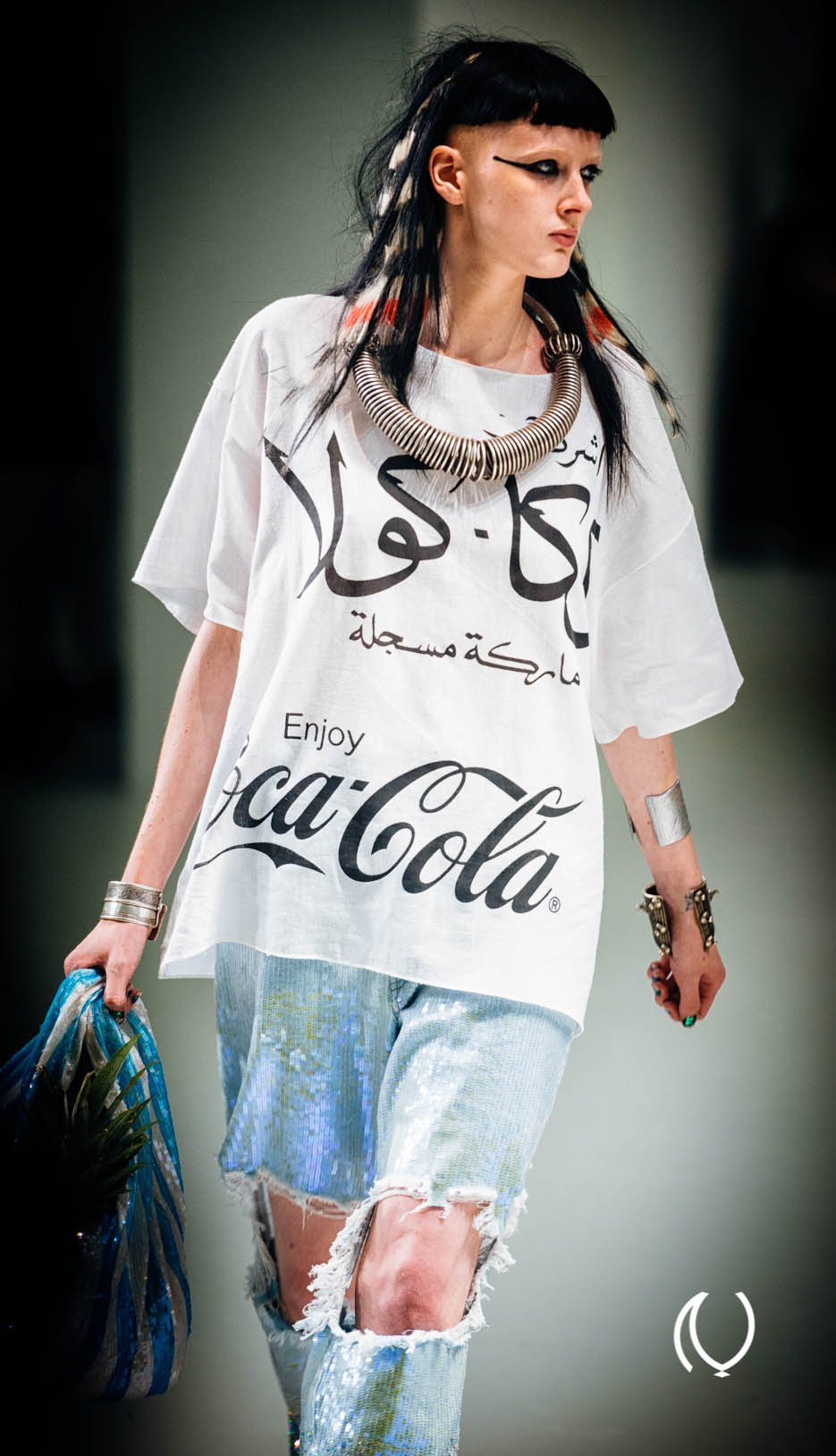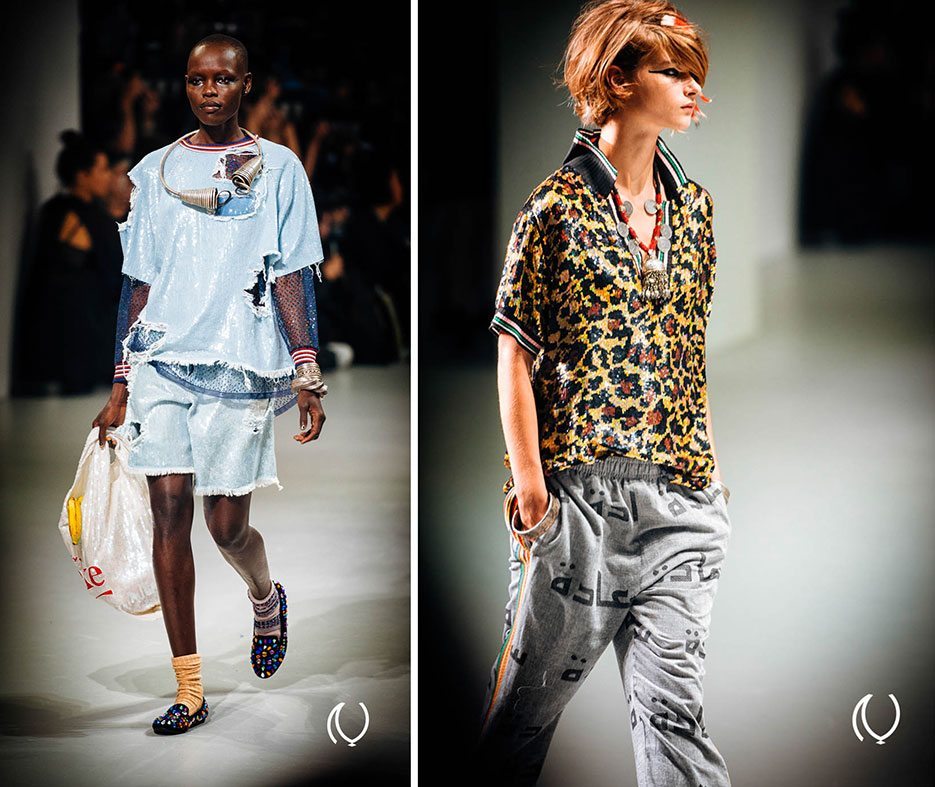 I wouldn't wear torn jeans but I'd totally wear the sequinned jammies in ochre and blue below.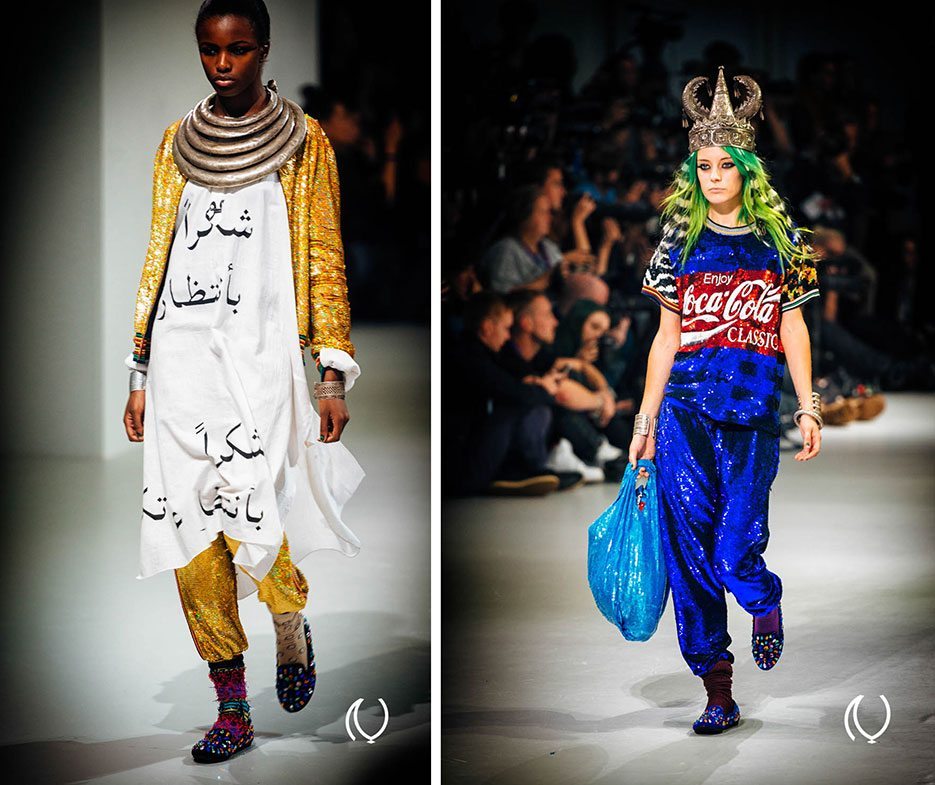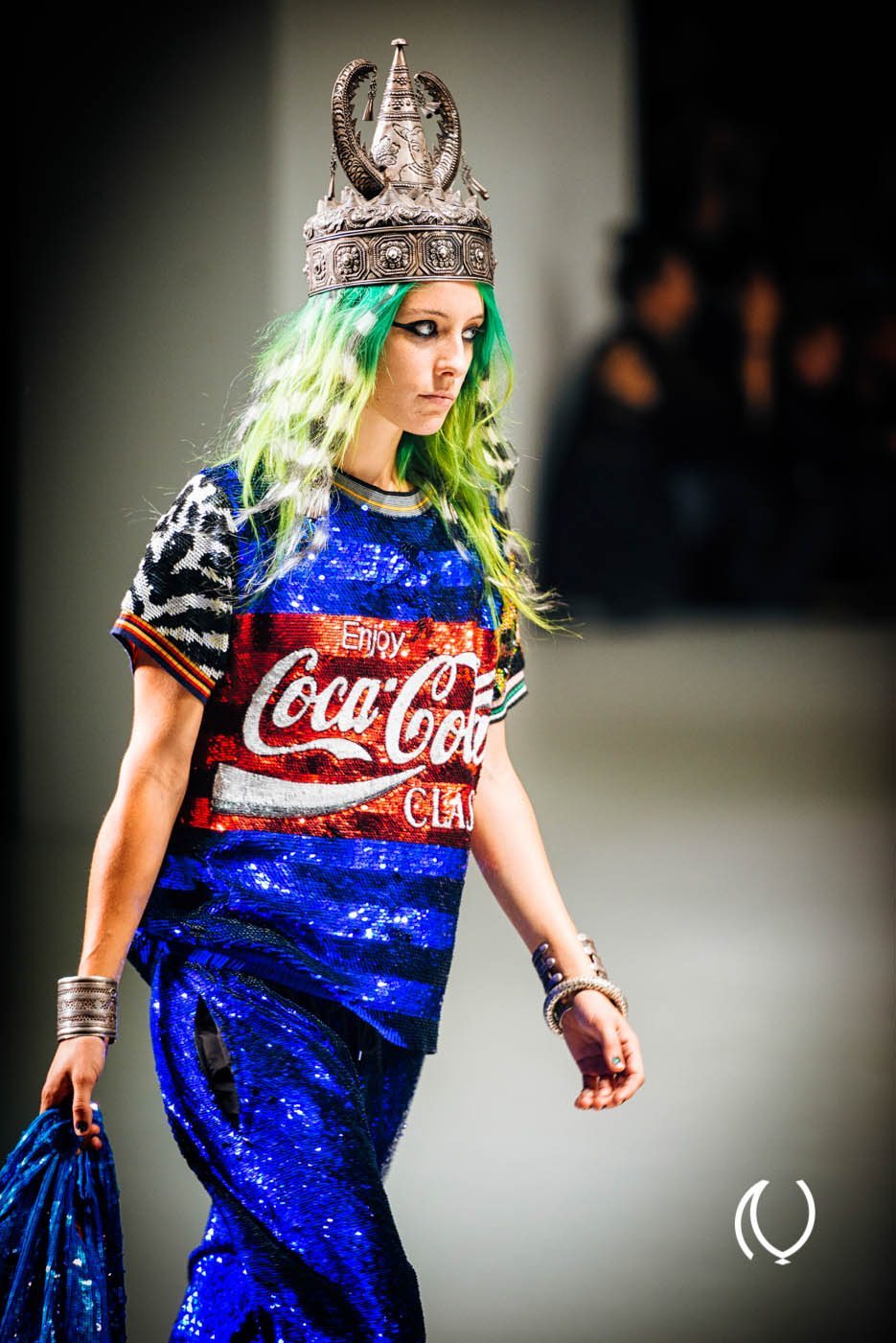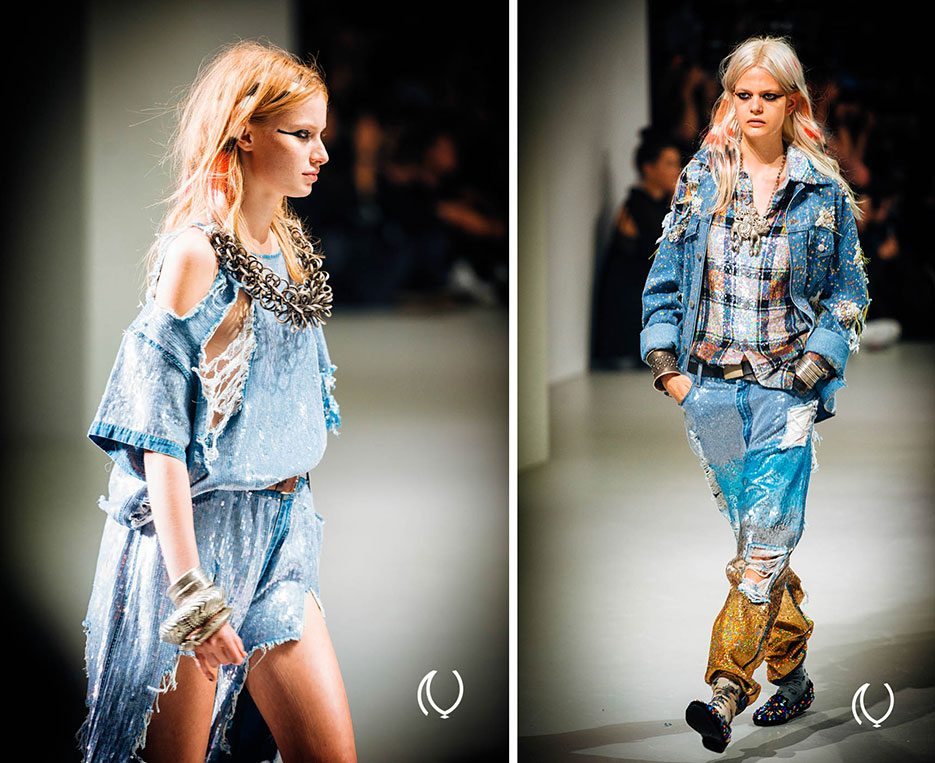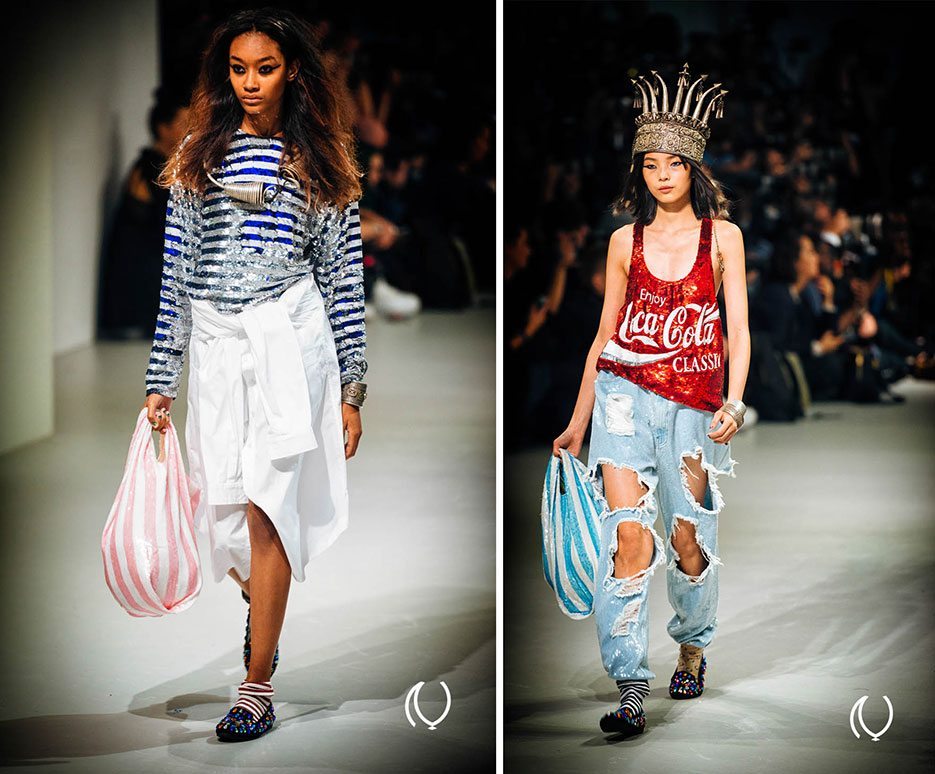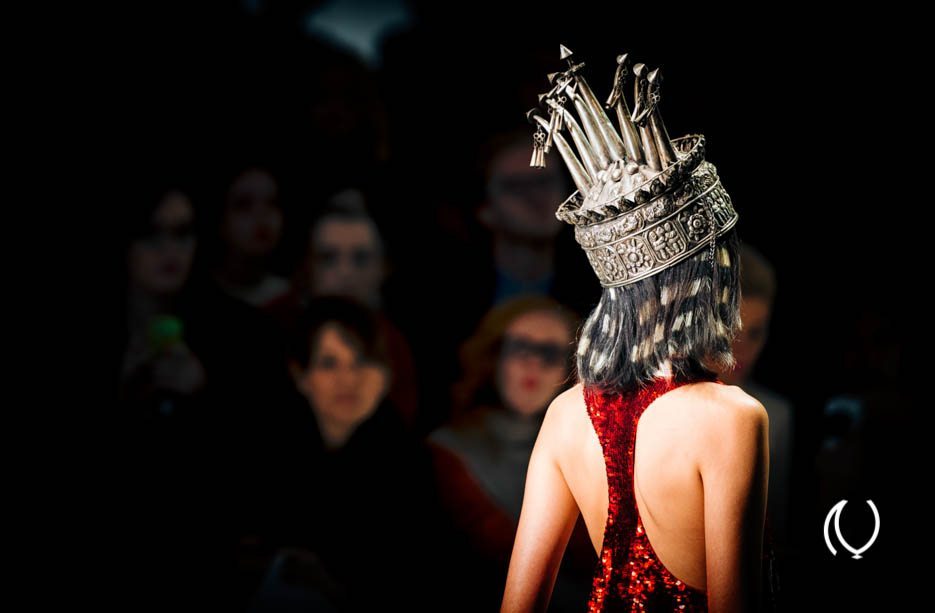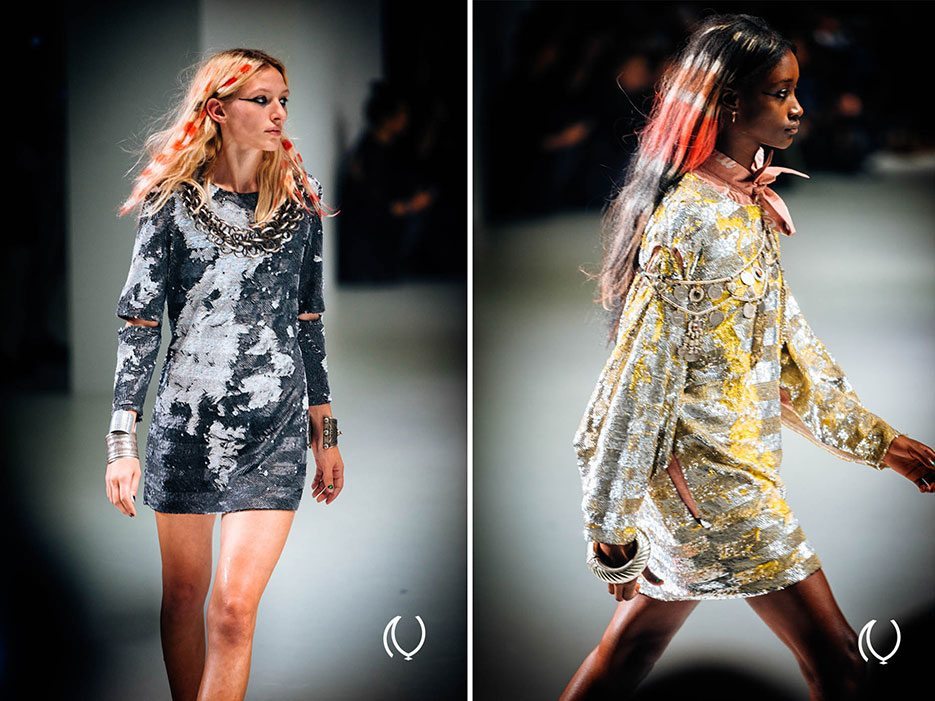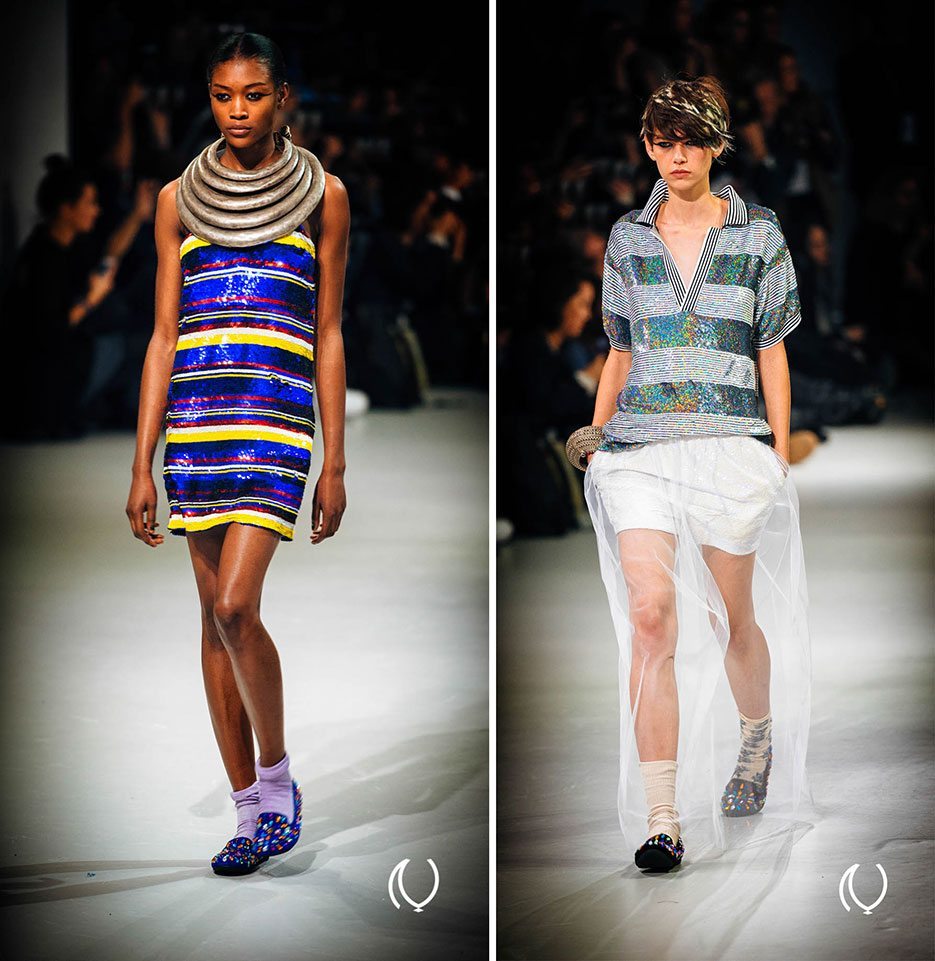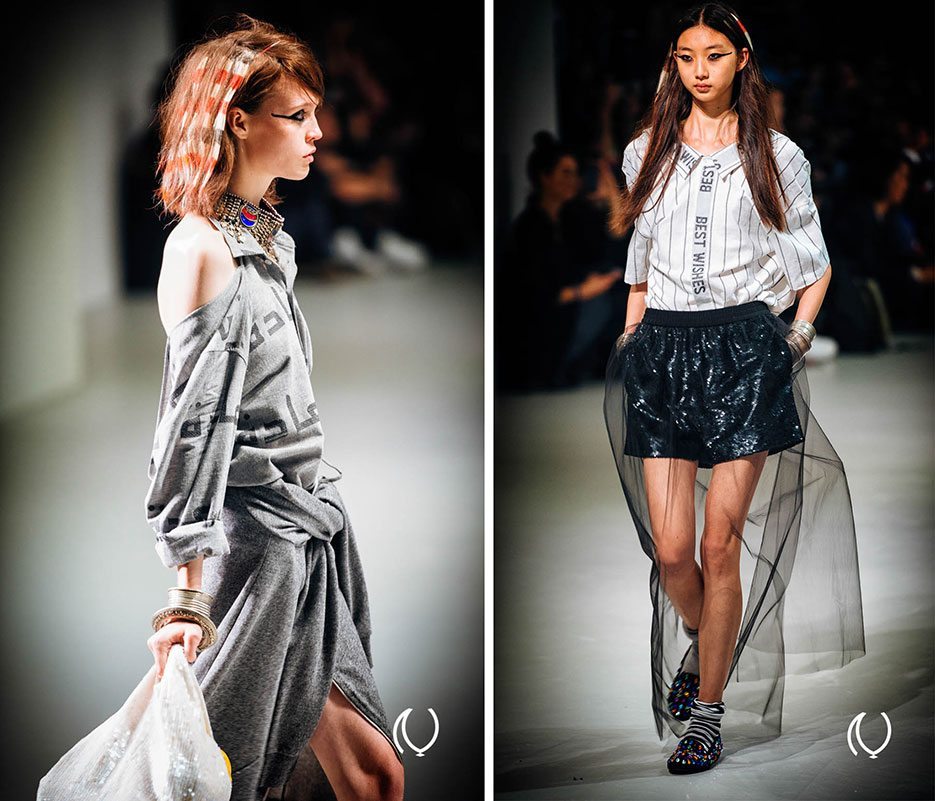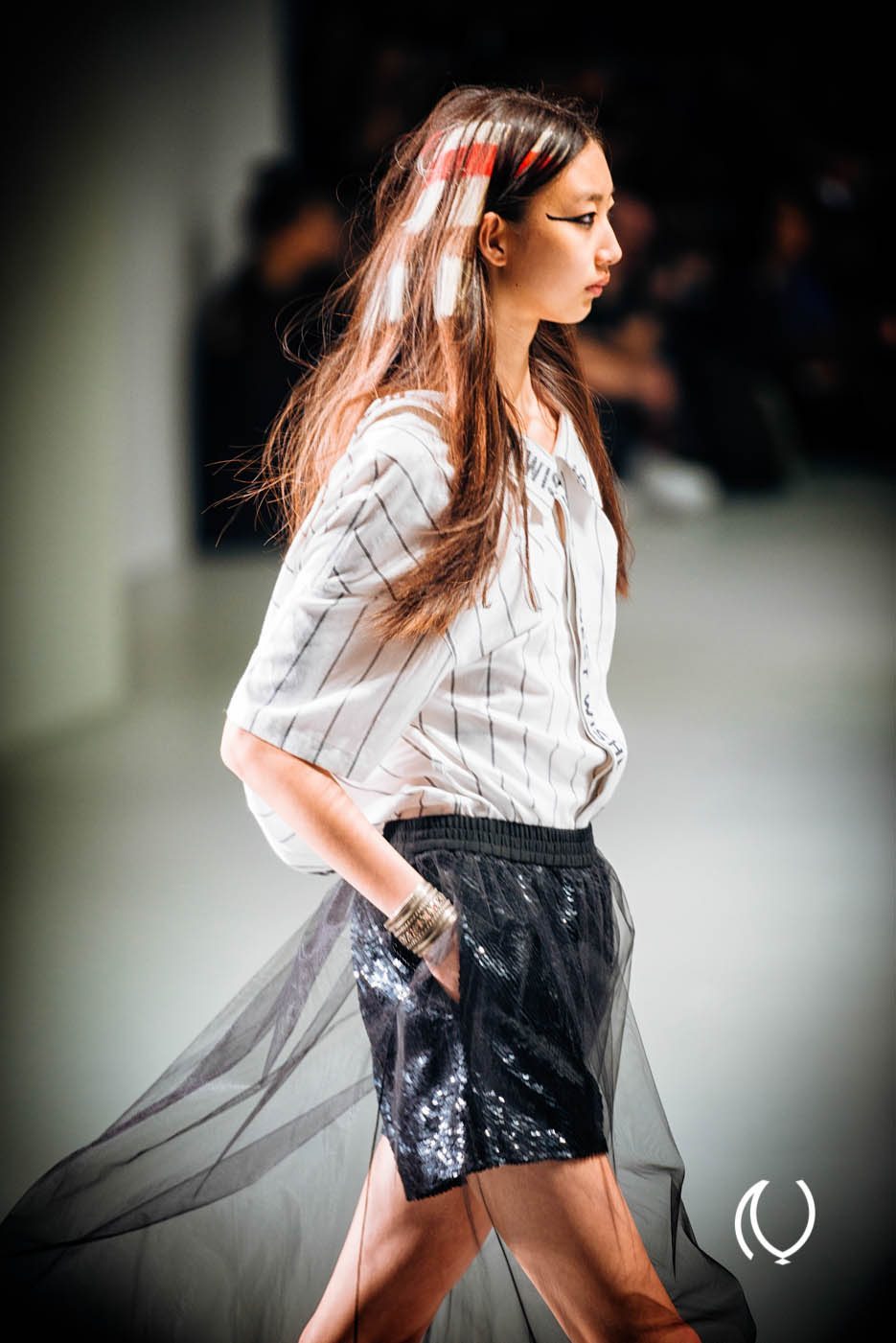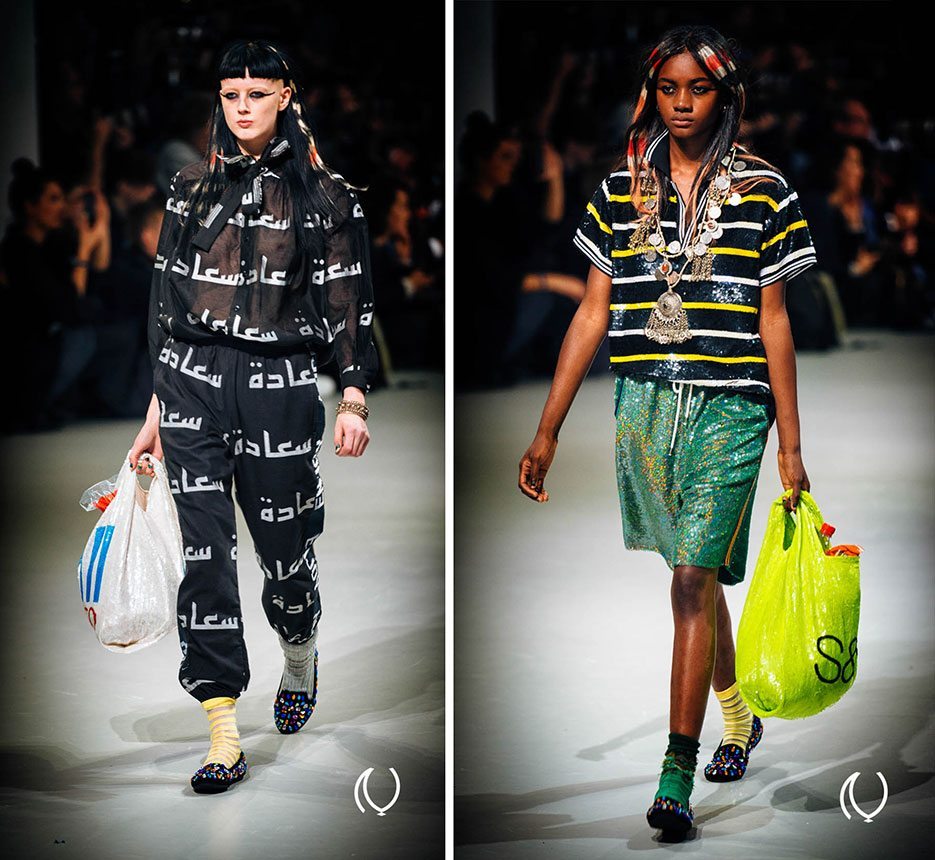 The ensemble on the left below? I'd totally wear that as well.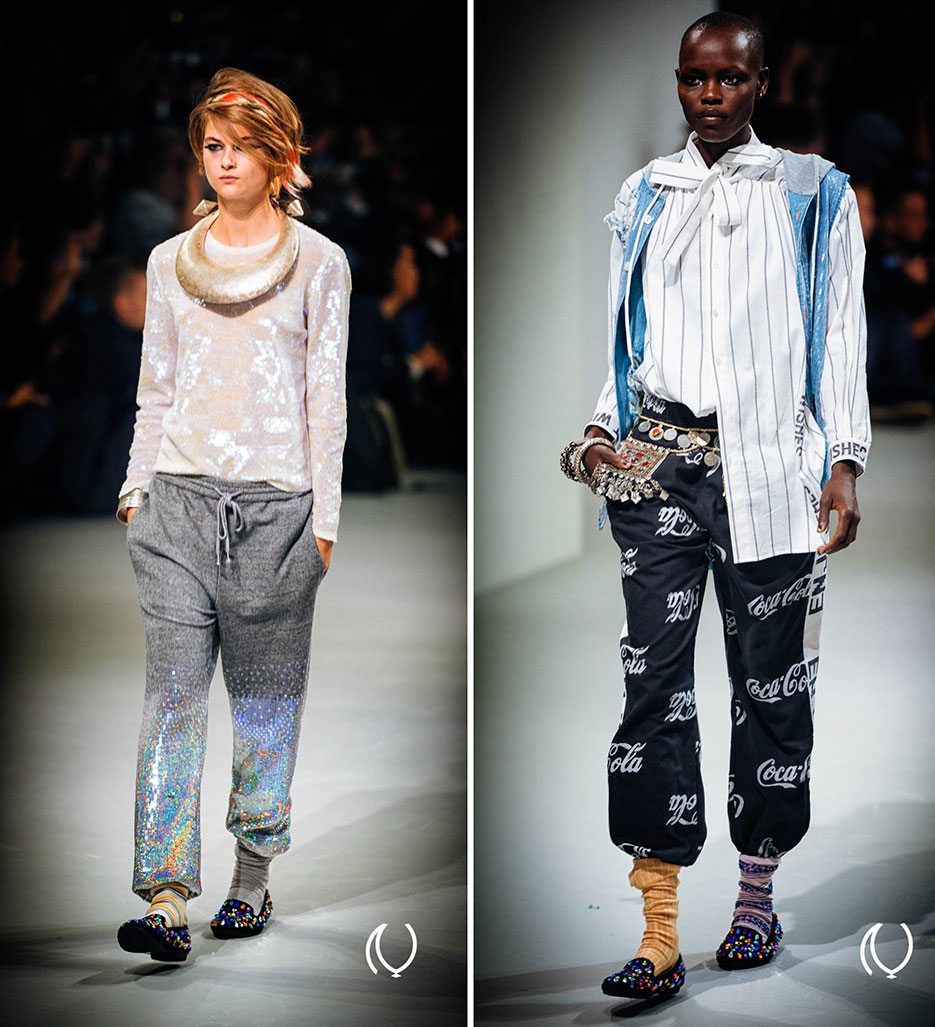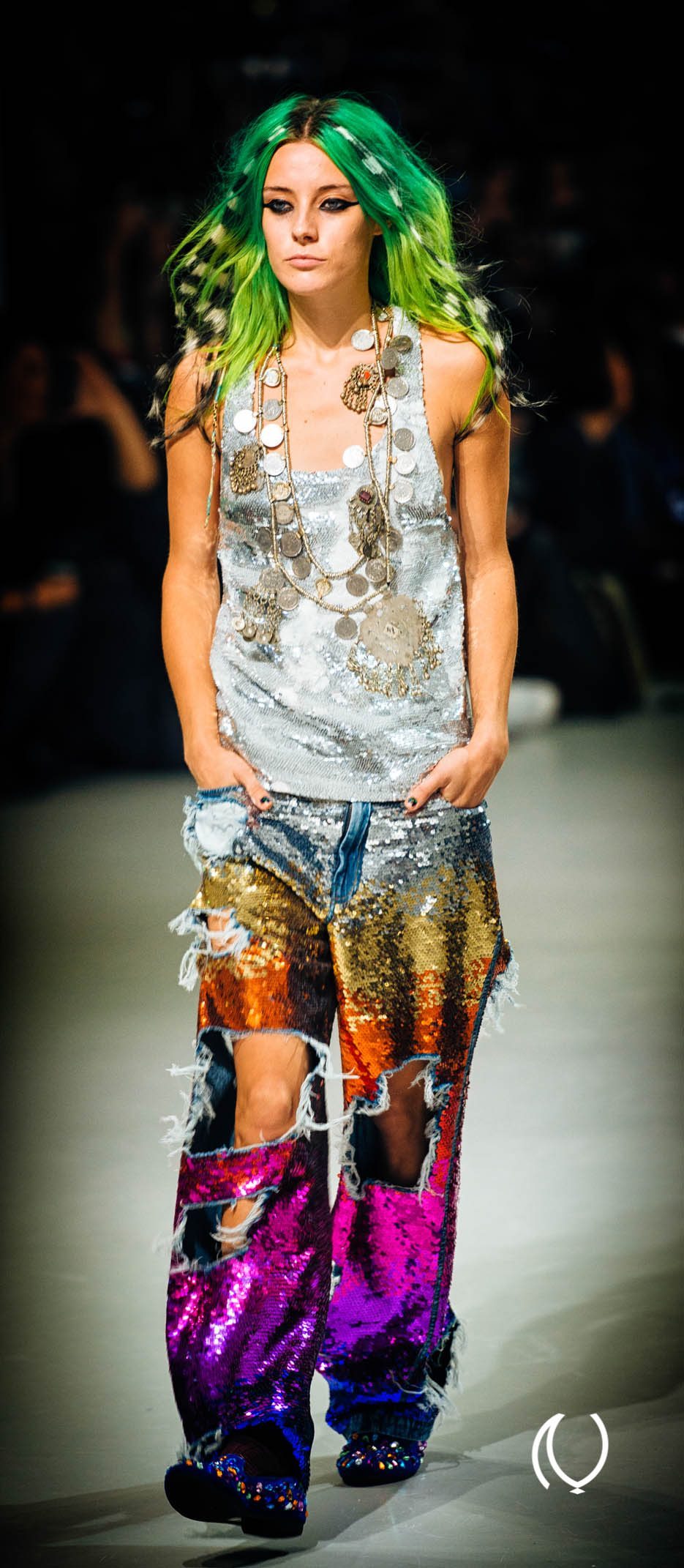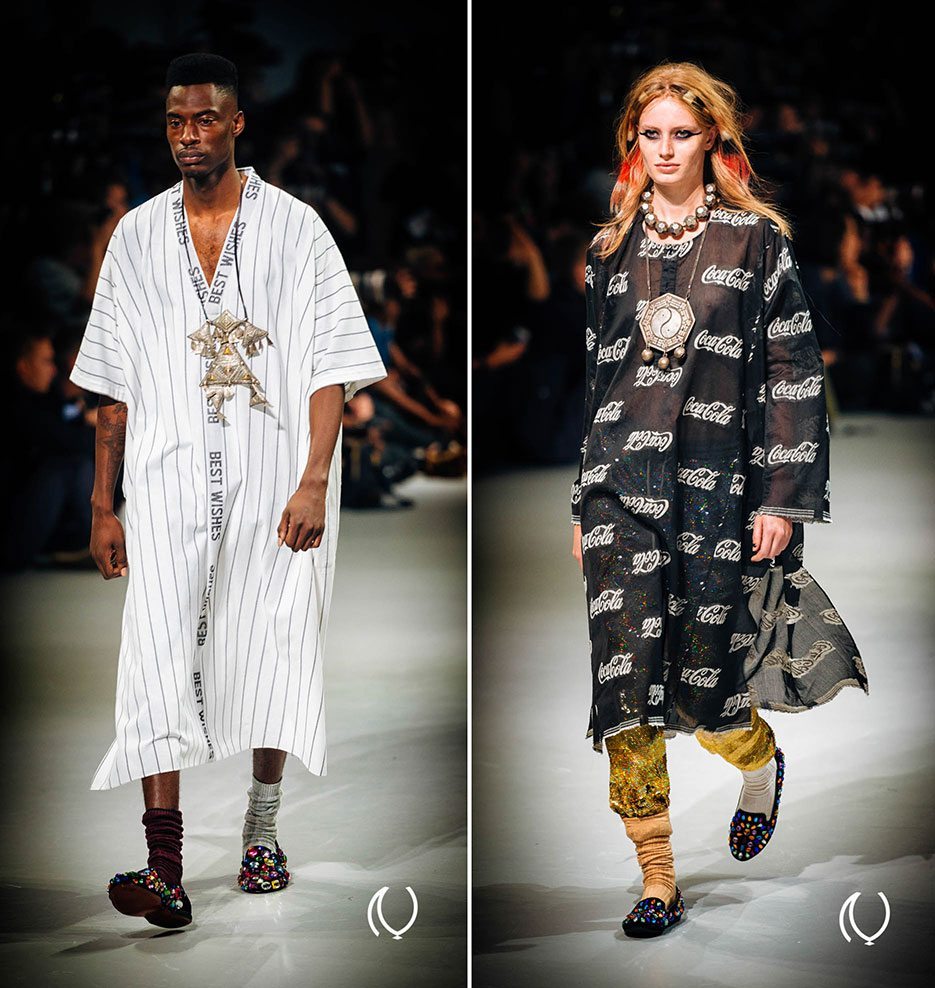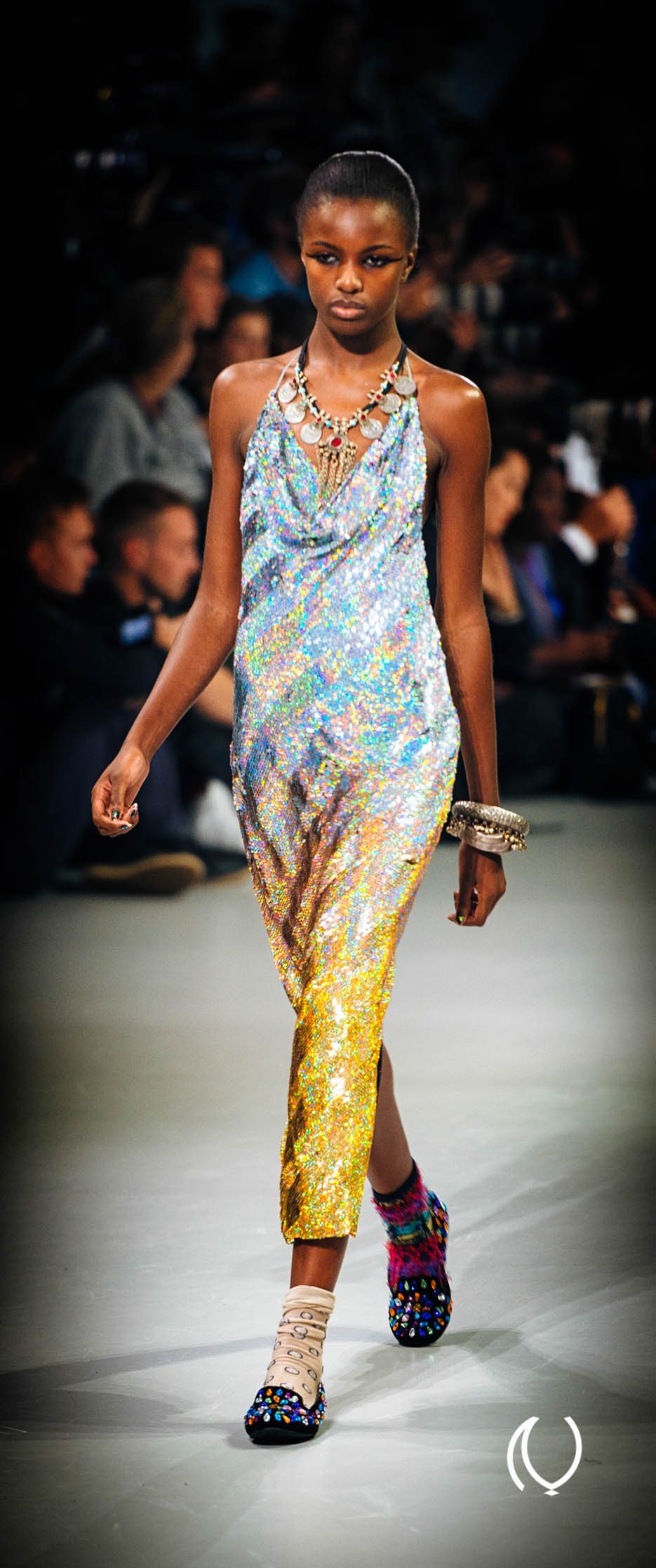 They were Ashish's "Bride and Groom". Nicely done although I'd have preferred the bride to be in black and groom in white. To keep it even more interesting.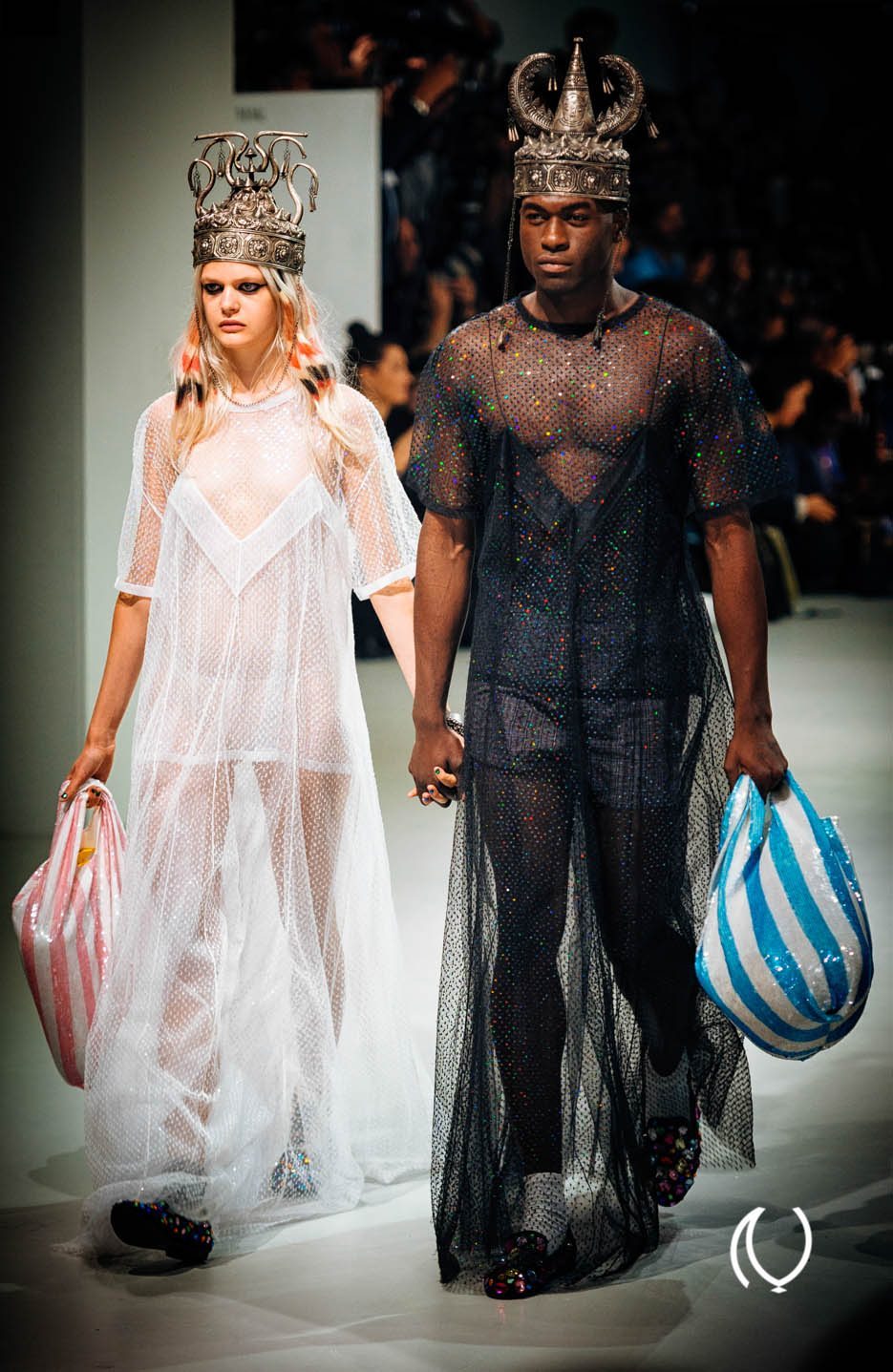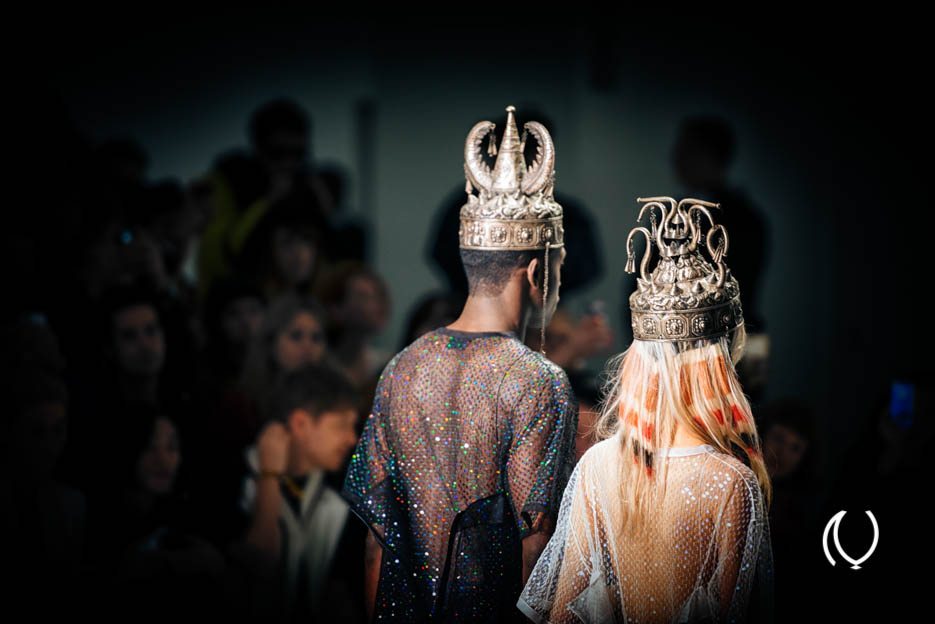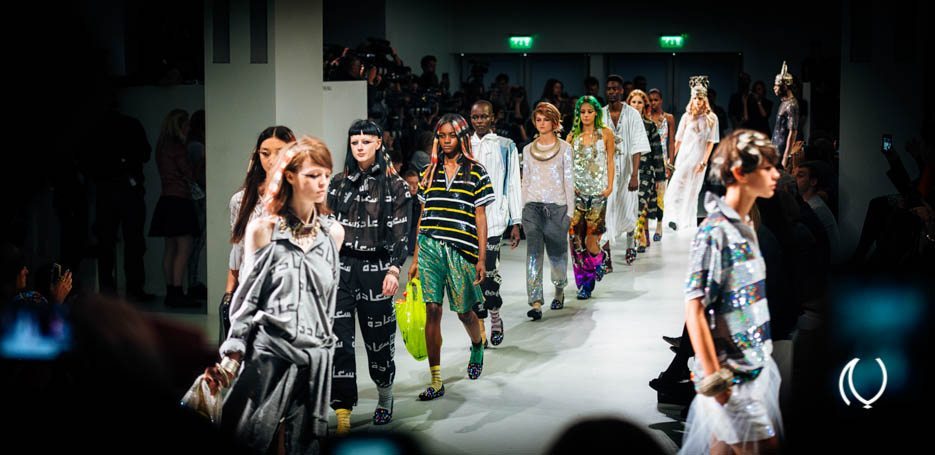 Thank you @victorphilpott!