This is still a new feature – I'm testing the waters. I explained in some detail in the first edition of CoverUp here. This is the second edition and I'm hoping there will be more.
While the first edition was work-wear – I wore those clothes while shooting for a client, this one is for an event – a store launch. With the kind of work that I do, I'm invited – quite regularly and not always to my glee – to cover store launches, product launches, brand launches, restaurants, spas, etc. While these used to be exciting and new some years ago, these days I need a good incentive – monetary ( getting paid for the work I do ), relationship building ( friends' events / launches ) or convenience ( the venue is not too far, I have a chauffeur-driven car, etc. )
I try not to spend too much time dressing up because regardless of how it seems from the "outside", most of these events are part of "work" for me. I don't want to waste too much time – unless there's a group of friends there and we peel off some place else.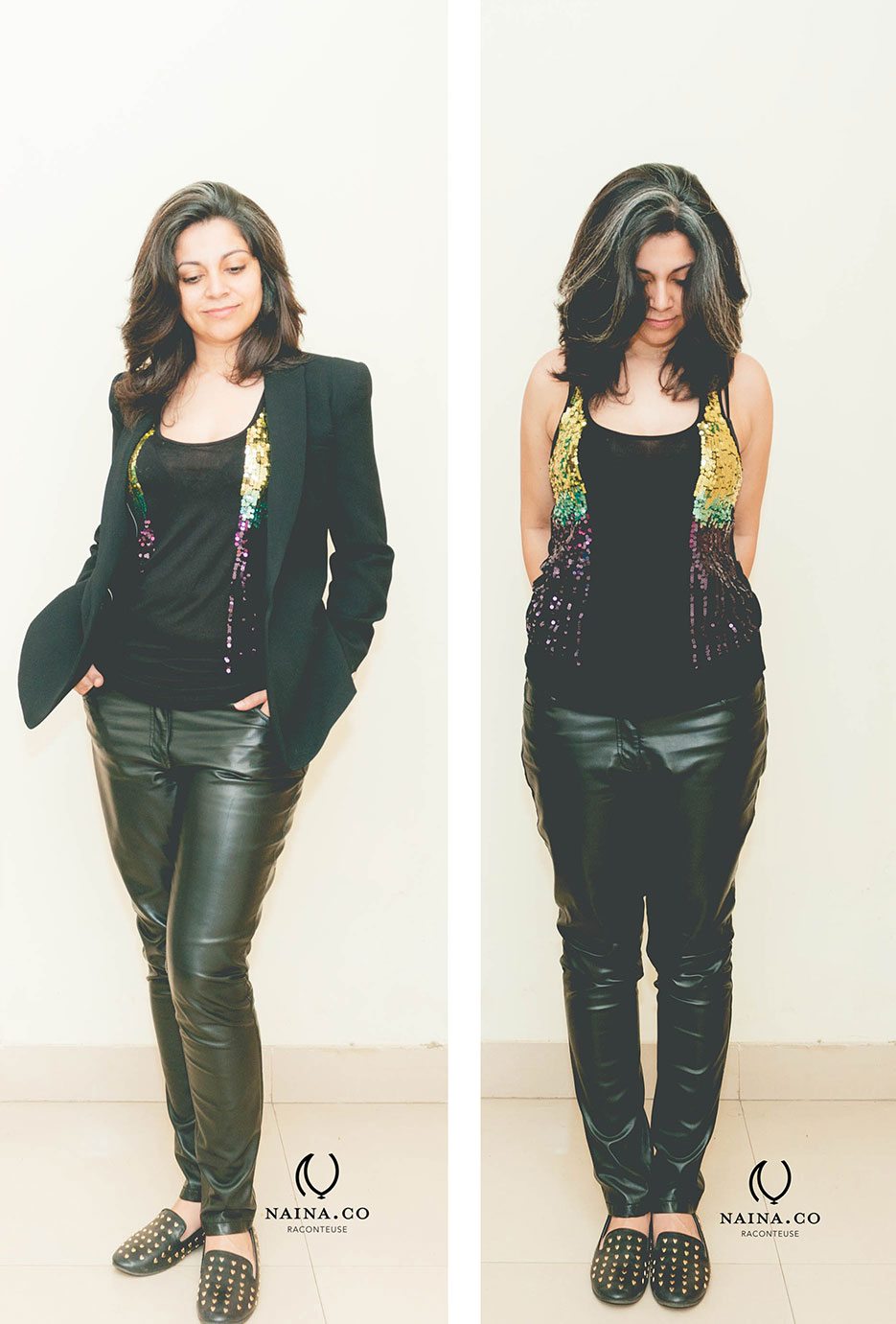 Above, with jacket, without jacket. I'd returned home when I decided to make these selfies, I had taken off my trouser belt, which is why the faux-leather trousers look like they're saggy. Jacket is from MANGO, sequinned ganji / top is also from MANGO. The trousers are from Forever 21 as are the shoes. Yes, I prefer flat shoes. I can't and won't wear heels unless … unless nothing actually.
Rounded shoulders and non-toned arms don't help – but since I didn't take off the jacket, no one saw those. I'm working on it.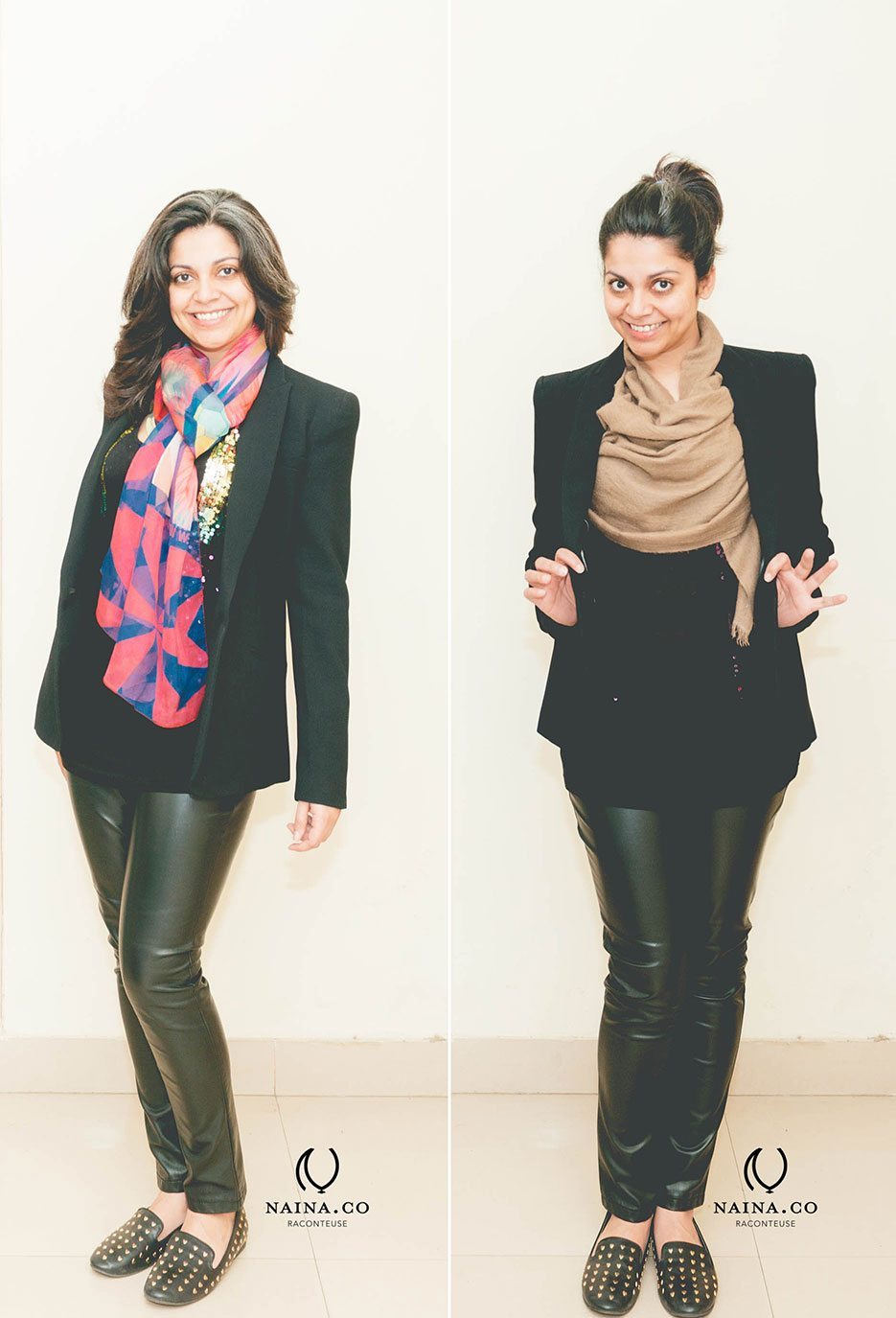 And above is when I'm wearing the same clothes but when I'm driving. The black fabric of the top is slightly see-through and it's fairly low to show "too much" cleavage. Too much by on-the-road-in-Delhi standards. To cover up, while on my way TO the party, there's a Matthew Williamson scarf around my neck. On my way BACK from the party, there's a very lovely, soft hand-woven woolen shawl – because it was considerably colder on my way back. Also the shawl tends to leave fibers on the black jacket, which I can remove with my lint-removed when I'm home – not when I'm reaching a launch-party. Of course, tied-up hair by the end of the evening.
No make-up, no jewelry – I was carrying a black leather wallet, my mobile phone and my FujiFilm X100 in my hands. Not pictured here because I was lazy.
Dressing like this is still a pretty big leap for me. I'm still drawn to the denims but now I think "What would @Akanksha say?" and I'm usually all set. I think I'm making her proud!