I've maintained a fairly non-fashionable presence for most of my life – not on purpose but anything else just seemed like too much effort. I was usually dressed in a pair of jeans and a t-shirt and sneakers. I've never worn jewelery willingly, unless it's my Owl silver ring. I've focused more on convenience and comfort and as little effort as possible.
In the latter half of 2013, three things happened that have changed all of this.
01. Akanksha has shown me, consistently, that being stylish / looking put together don't have to be too much effort as long as you have at least a basic wardrobe. She's helped me out by cleaning out my closet – we gave away more than 80% of what I had. then she helped me slowly build my wardrobe with things that I like. She went shopping with me and I bought everything based on what she had to say – no arguments. She is definitely the better-dressed out of the two of us and fashion and style come to her naturally.
02. The #EyesForLondon project took me to London for a month and the fashion there rubbed off on me. I fell in love with cocktail dresses and if I had my way, I could wear one all day. Comfortable and stylish. And Londoners dress so well, with just that one element that makes the entire ensemble their own. I like adding my own quirky bits to my ensemble as well – I like color. It's still early days though and I'm taking it slow.
03. I worked with Wendell Rodricks on a shoot and wore some of his clothes. Clothes I never would have ever purchased on my own – but Sheryl picked out the clothes for me and once I had them, I had to wear them! And external feedback was fantastic.
And besides, the kind of work I now do : especially in the luxury space, I cannot afford to turn up in torn jeans and sneakers anymore. My focus is still on comfort and simplicity though, but no more escapist convenience. Here is what I wore on a shoot for a client recently.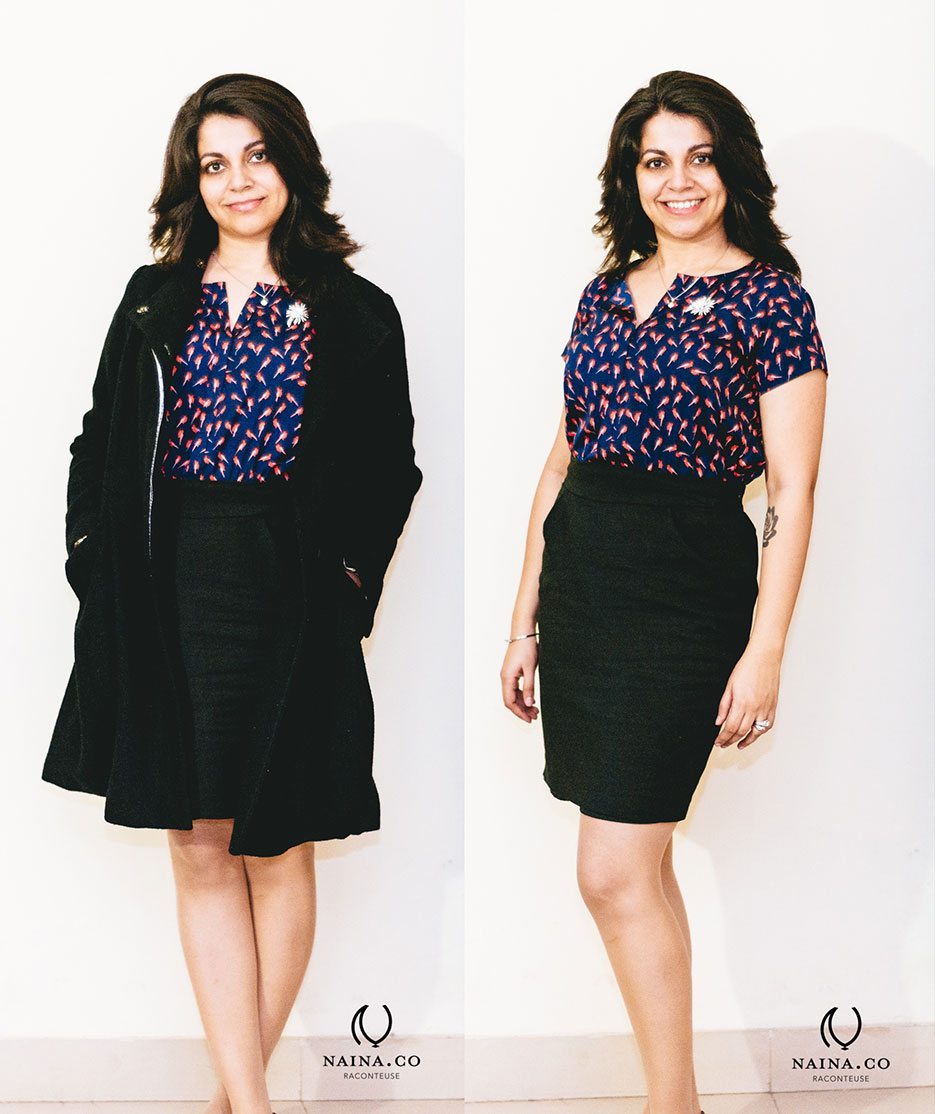 Since it's winters in New Delhi, I carry a coat but I'm ready to peel it off if the event is indoors and I'm shooting. Shooting with a coat on is usually too hot for me – unless it's a summery linen jacket. I love linen.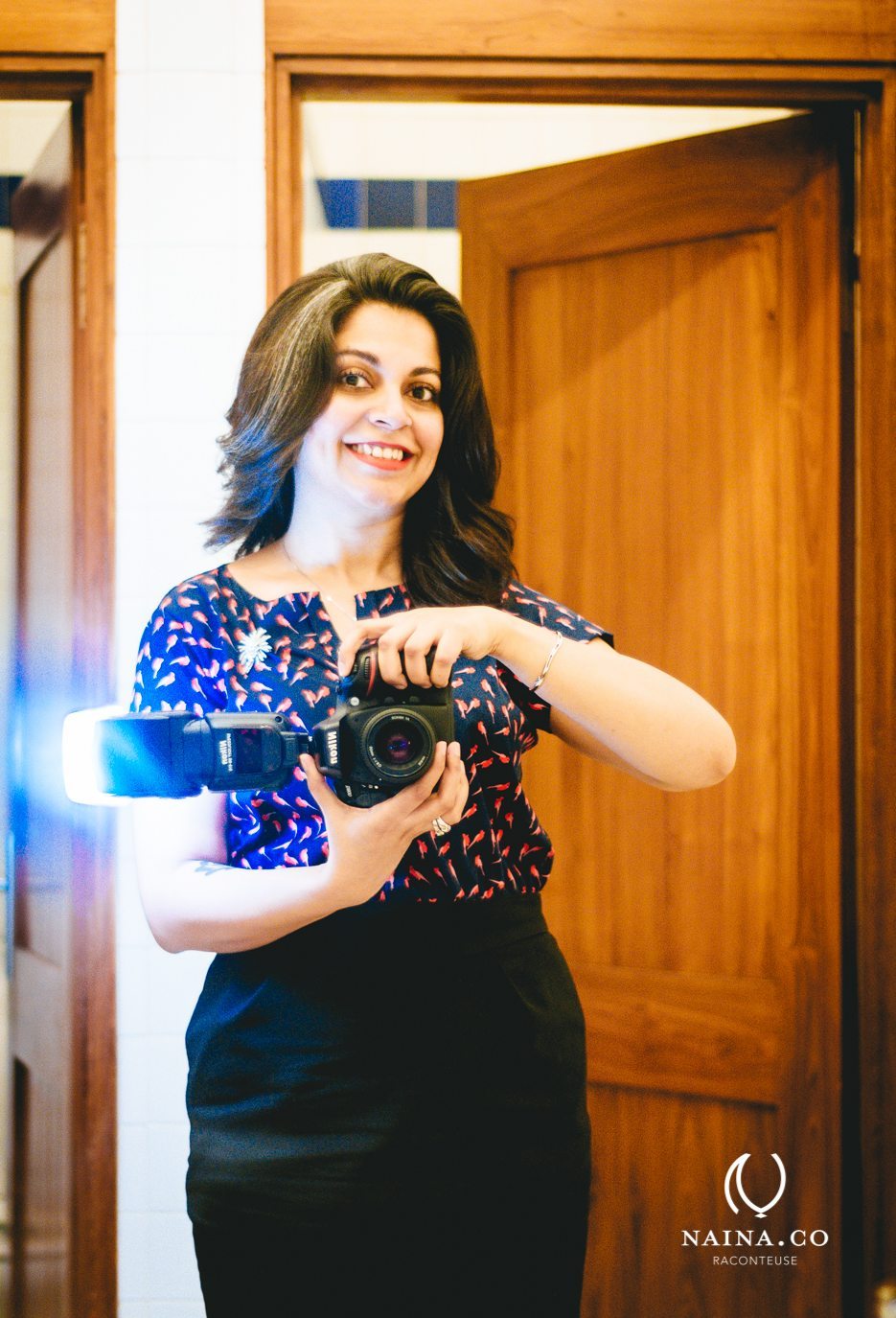 Invariably by the end of the evening, my hair are tied up – regardless of whether I'm shooting or not. I think it's because I still don't know what to do with my hair! Baby steps.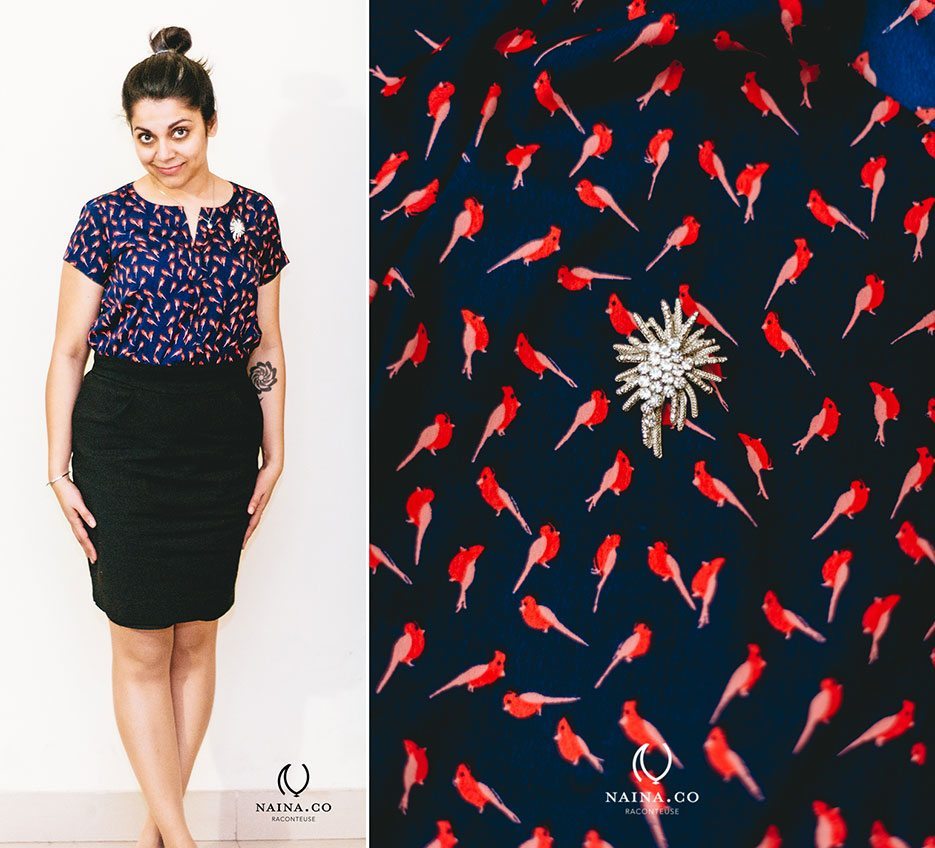 Sorry can't see the shoes, but they were flat plain black ballerinas.
And I'm not shy to wear the same clothes / shoes / jewellery again and again to events and shoots. Especially if I like a particular piece. My clothes are not who I am but they do add a little to me. And I'm calling this new set of stories #CoverUp because it plays perfectly with my "I don't really want to waste time with 'fashion' but I do need to look good." dilemma. It's a huge COVER UP! It's going to be awesome!