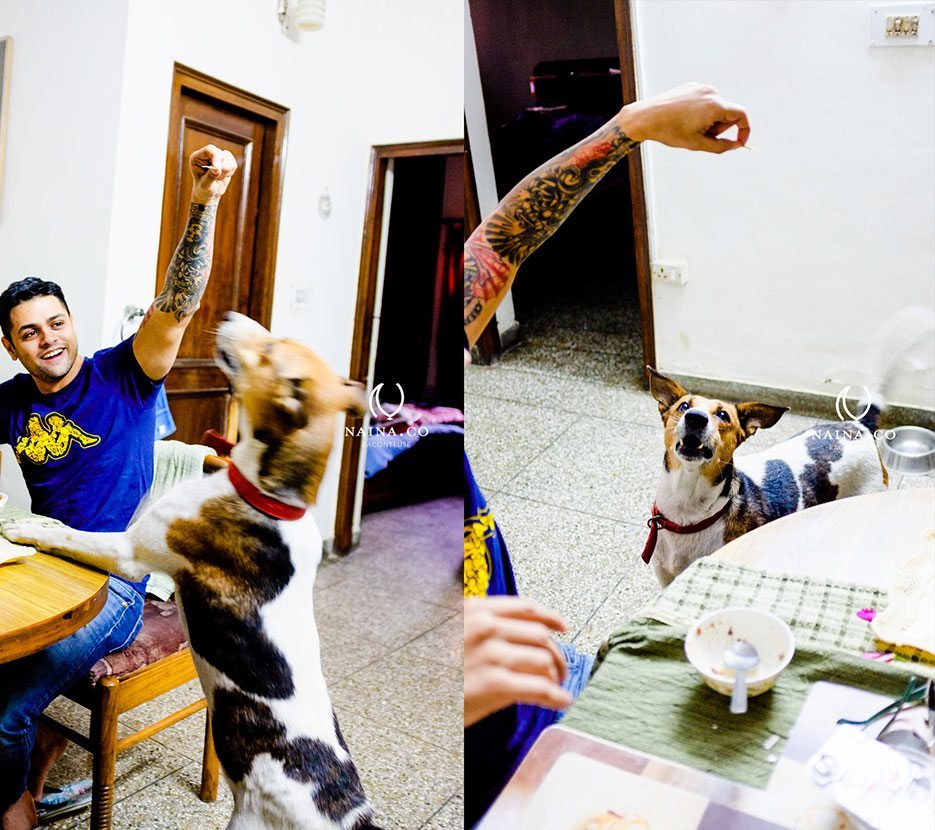 The other boy and the dog. This dog ( his name is Senti – because he's always been senti-mental ) is a huge entertainer. Is not really trained, is probably on his last leg – he's old – but he's still got it in him to create "some" sort of a scene, especially when I need it. Lives with my in-laws. Also a very good rat-hunter.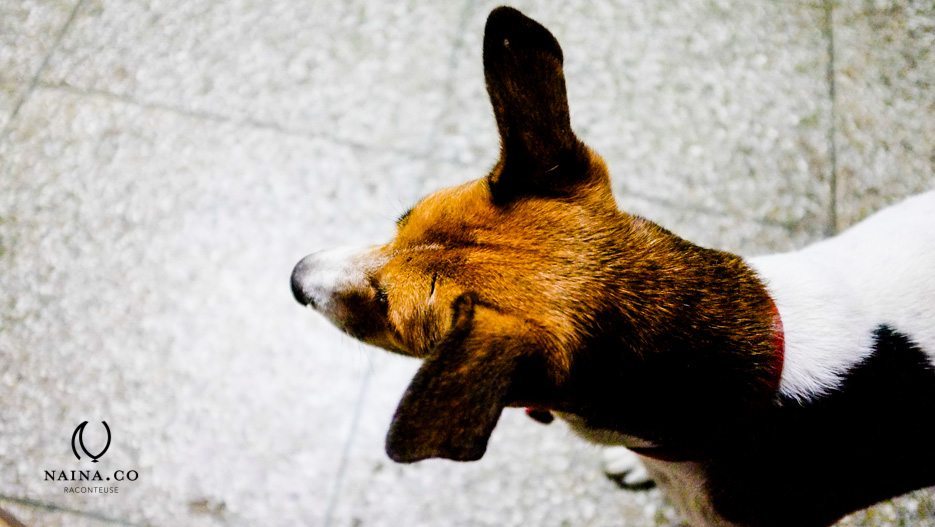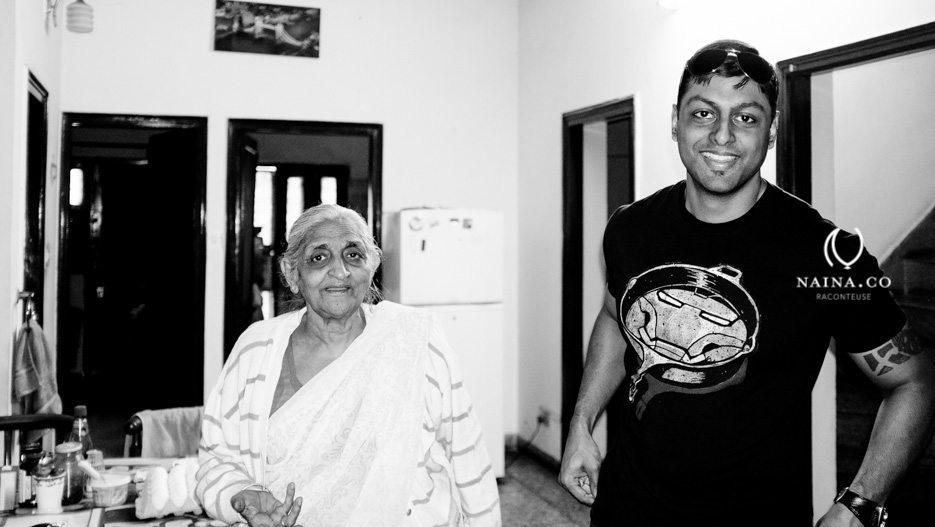 Above, my boy with his grandmother. She and I, we didn't really get off on the right foot initially – there was a time when she used to to nudge me to find a girl for B. Little did she know I would find me for B! After four years of being in the family, she has finally warmed up to me and returns my hugs quite ferociously. I love that.
Below, green tea – our staple these days. With tea from Aambaadi near Bagdogra – straight from the tea estate. And on the right, Sui Mai from Happy Hakka. If you're in Noida and would like some simple delightful Chinese delivered, try them.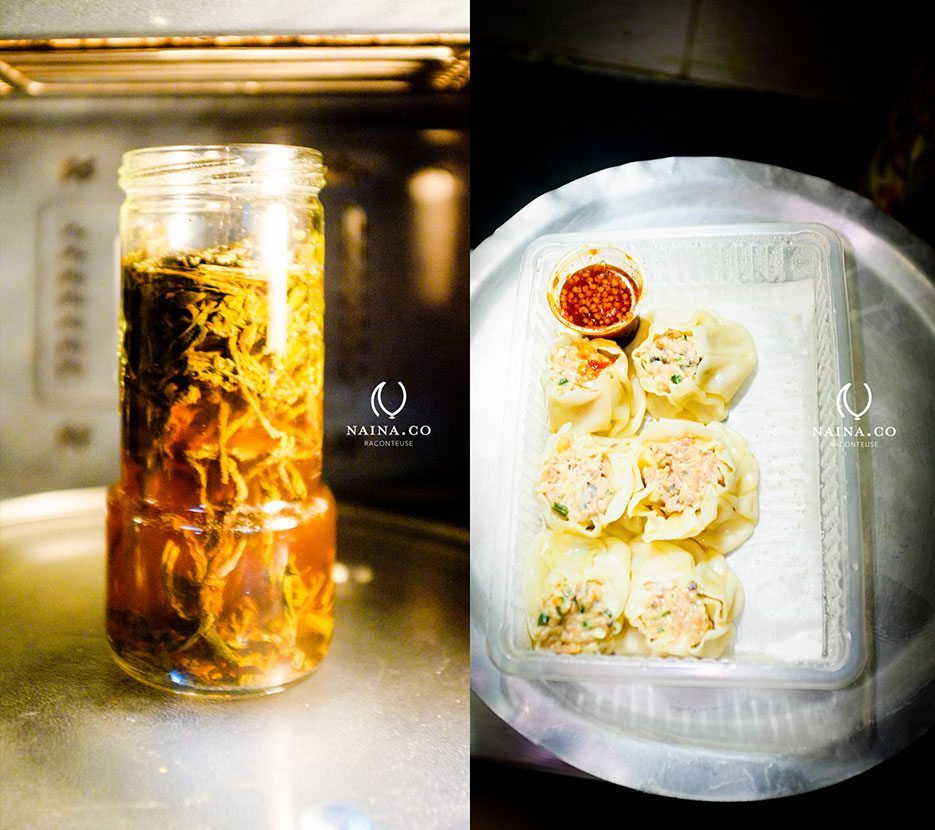 Above, couples' day out. B and I rarely get photographed and I'm pushing to change that. This was at the Zerruco by Zilli launch brunch.
Below : my favorite combination these days. Got my first ever Yoga / Exercise mat – in a pretty pink! Love it. And I'm drinking Beer these days. From the days of Old Monk and Rum to Red Wine and now Beer. Alcohol phases.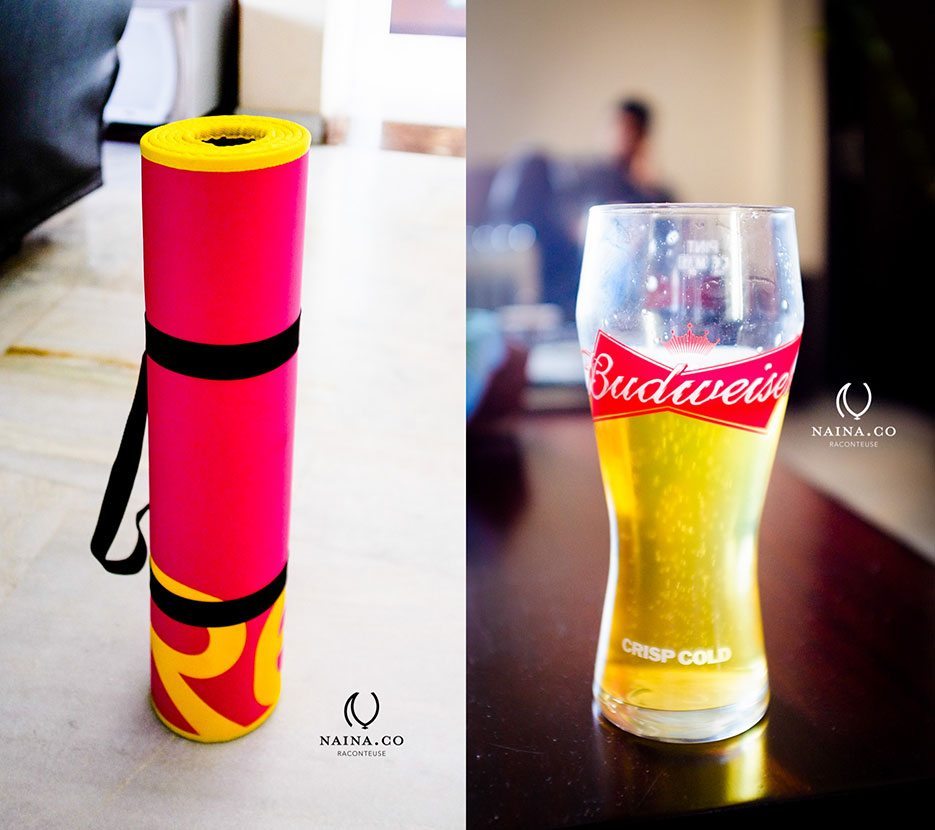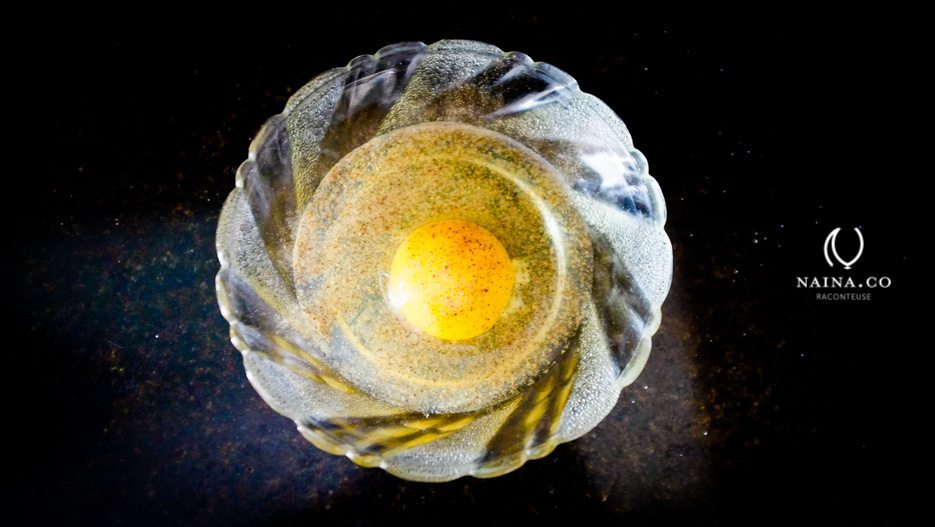 This, above, makes beautiful, perfectly round single-fry eggs. Put the egg in a "katori" / small bowl, pop it into the microwave at half or less than half power and you'll have a perfect single-fry! Below, more green tea.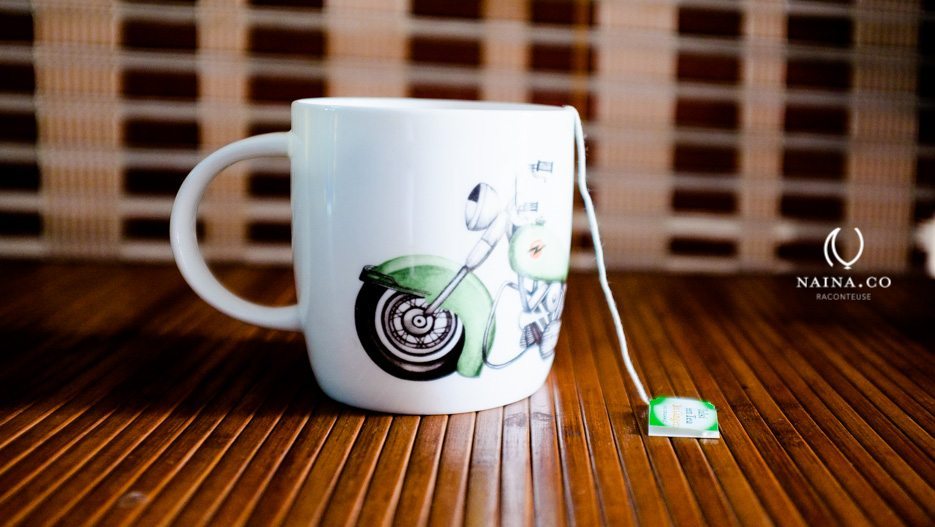 Fruits, family and fabulous lunch.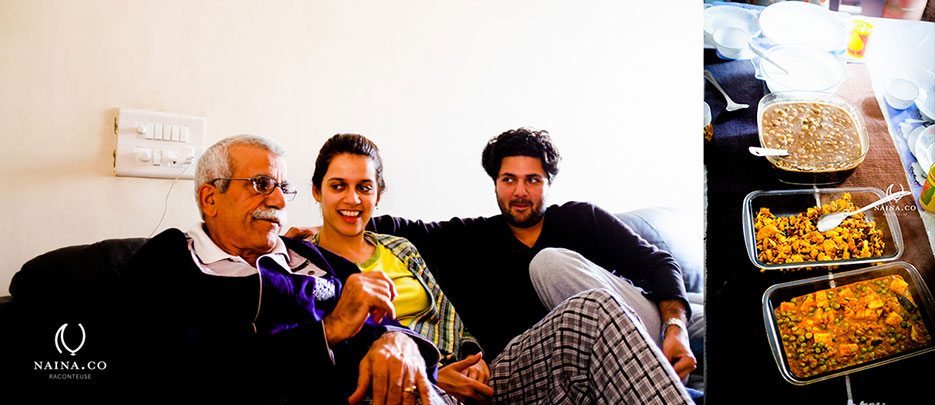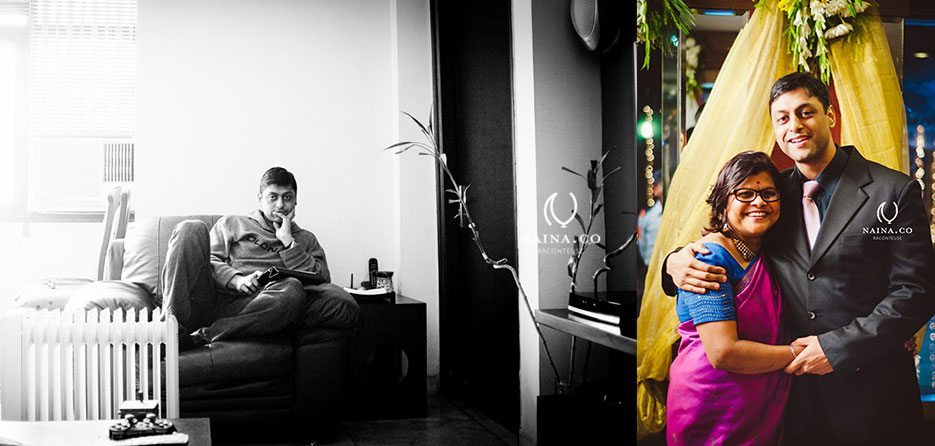 It's impossible to make good portraits of this man. Mainly because he isn't very comfortable in front of the camera. But the one with this Mum on the right above came out just as I'd wanted it. Lucky.
Below : like she says, the first love of my life. Sisters. Crazies. Word of the year 2013 is "selfie" so fits.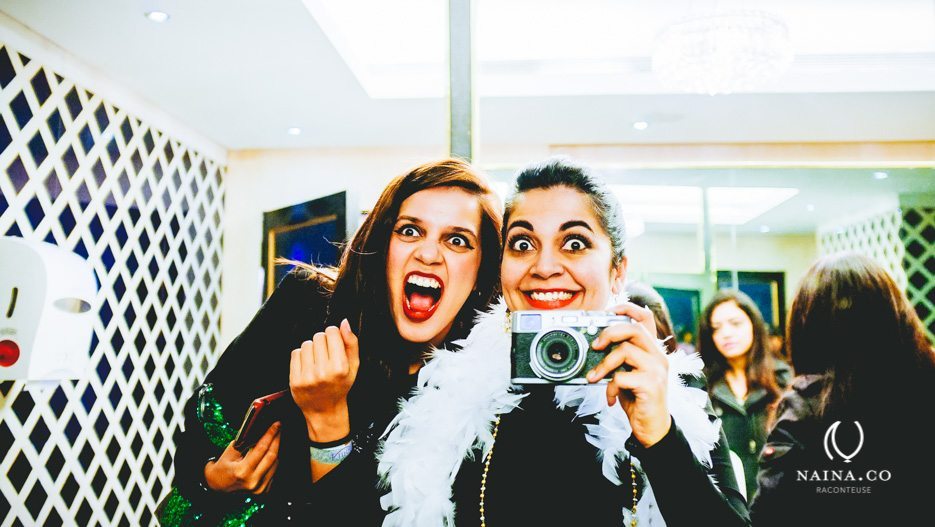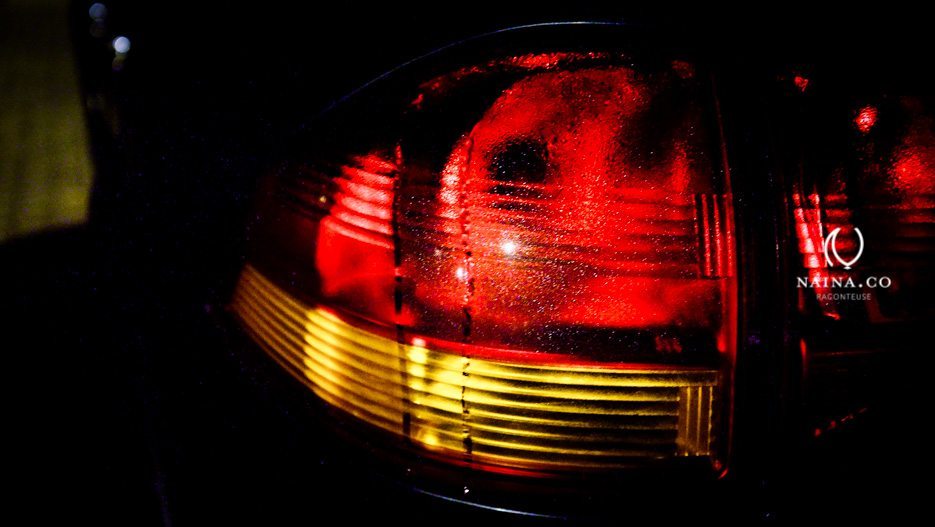 Returning late night from a party in Gurgaon in December means lots of fog and lots of dripping dew on the car. Sometimes it also means that the folks are up at one a.m. because of intimation text-messages for cancelled next-day plans. Blame the fog!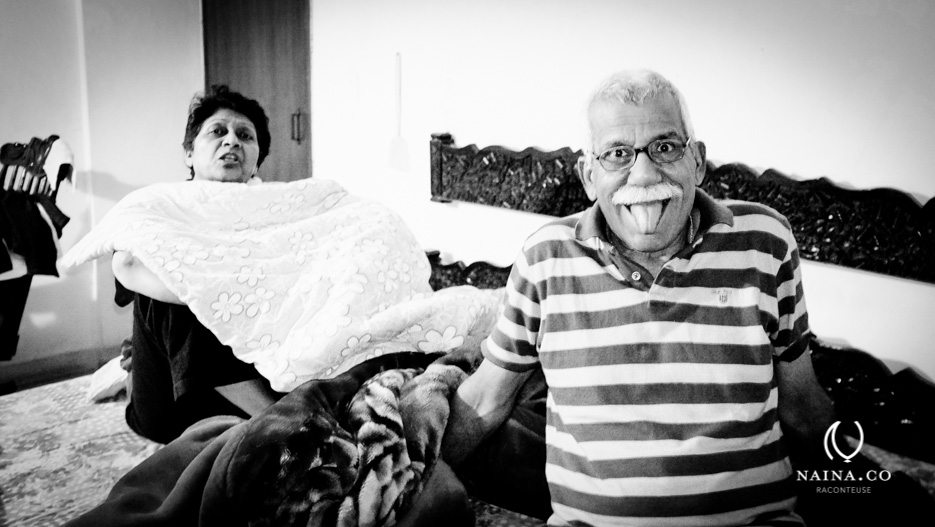 Mom prepping for "aloo ka paranthas". Especially in the winters, loaded with butter, with a raita on the side and lots of onions in the salad. Love it. I doubt I will ever make paranthas half as good as hers or make paranthas at all.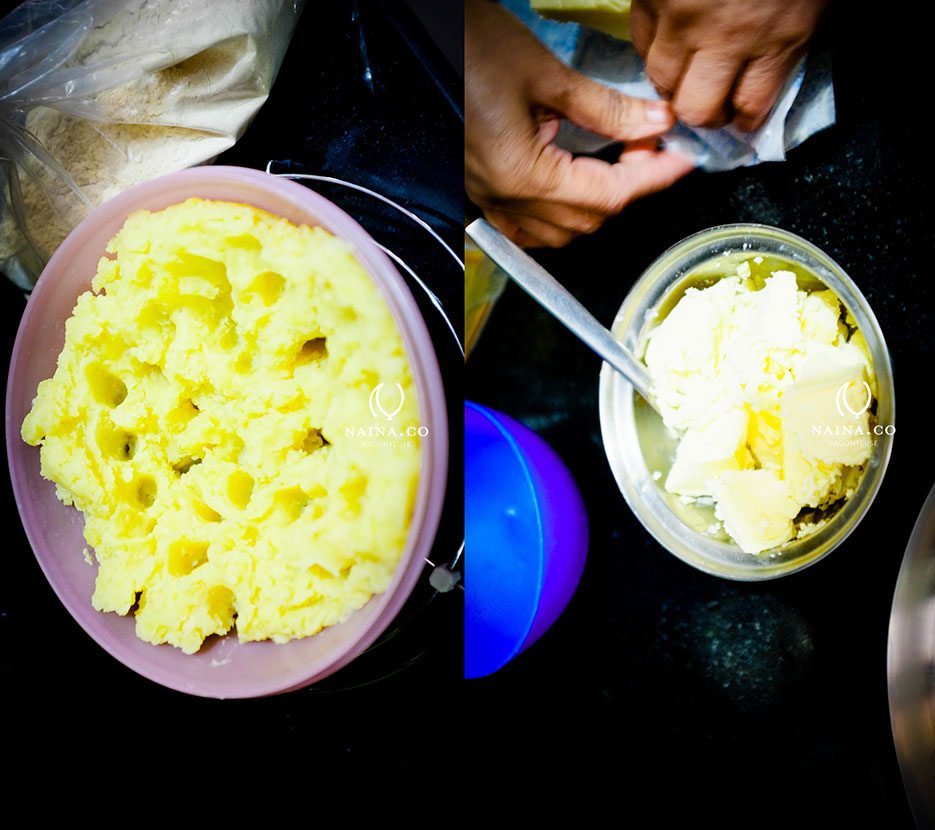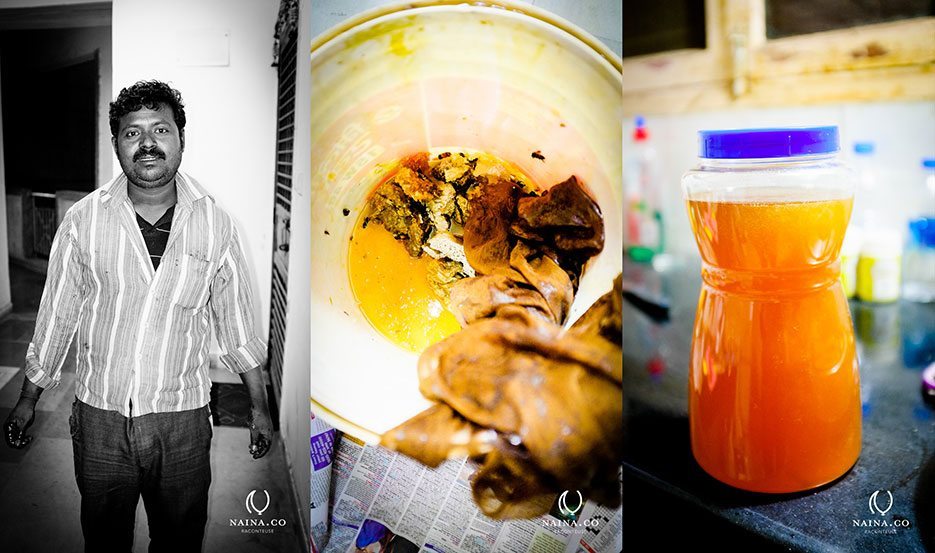 The honey-seller. Sonu. Our residential society has high-rises and bees love making their bee-hives on a few of them. Each year, depending on when the construction of the hive is large enough, the RWA calls in the experts to deal with the "nuisance" and these guys smoke 'em out and then sell the honey to the residents. They usually run out by the time I catch hold of them but this year I was lucky! All 5-kilograms-of-honey lucky *wink*
Also put some in a smaller, more accessible jar for daily consumption and refills.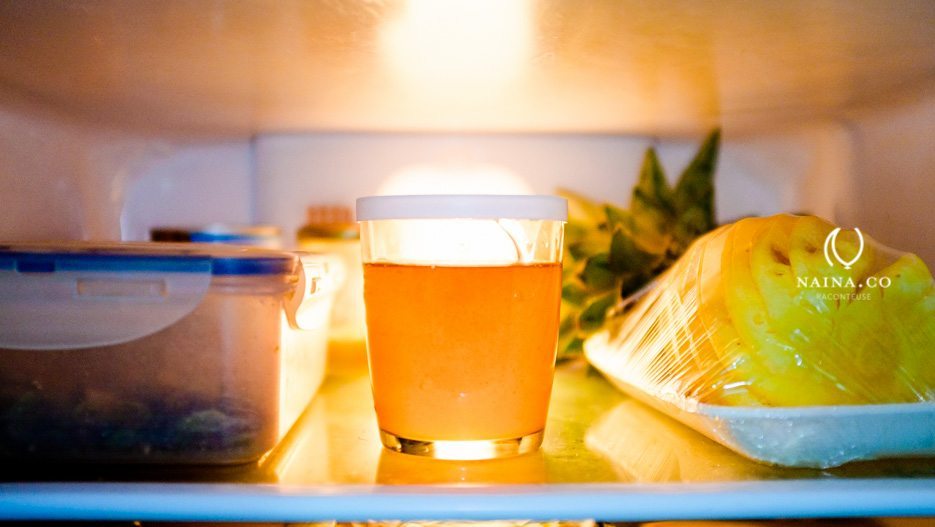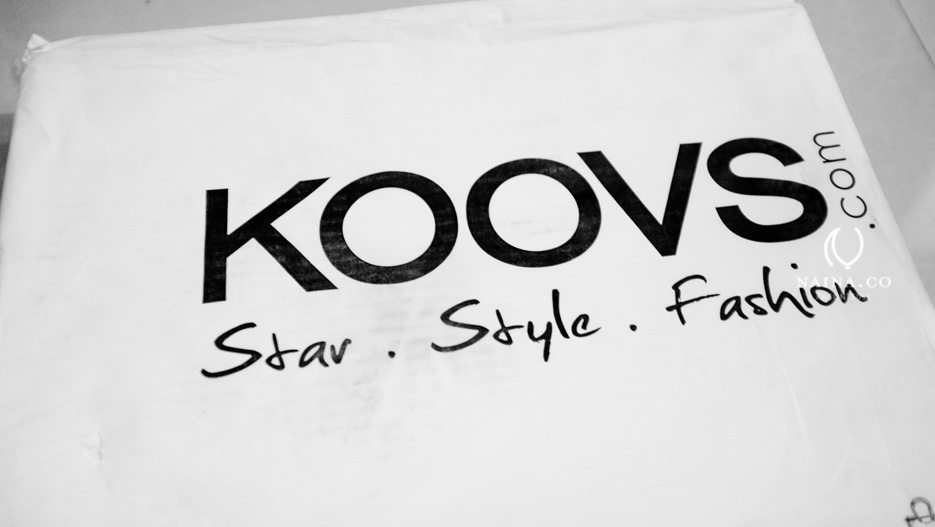 Made my first ever online "fashion" purchase. Koovs was the first to deliver although my first order was placed on Mango, second placed on ASOS and third placed on Koovs. But Koovs is made in India, so quickest delivery. Mango's shipment is on it's way from Barcelona, Spain and the ASOS delivery is on it's way from Leeds, UK. Will write about this in more detail when I have all the packages. I had never purchased clothes / shoes / jewelery via e-commerce earlier. Interesting times.
Updates from Naina.co on Facebook | Twitter | Instagram | Pinterest | Buy a Print from the Naina.co Store