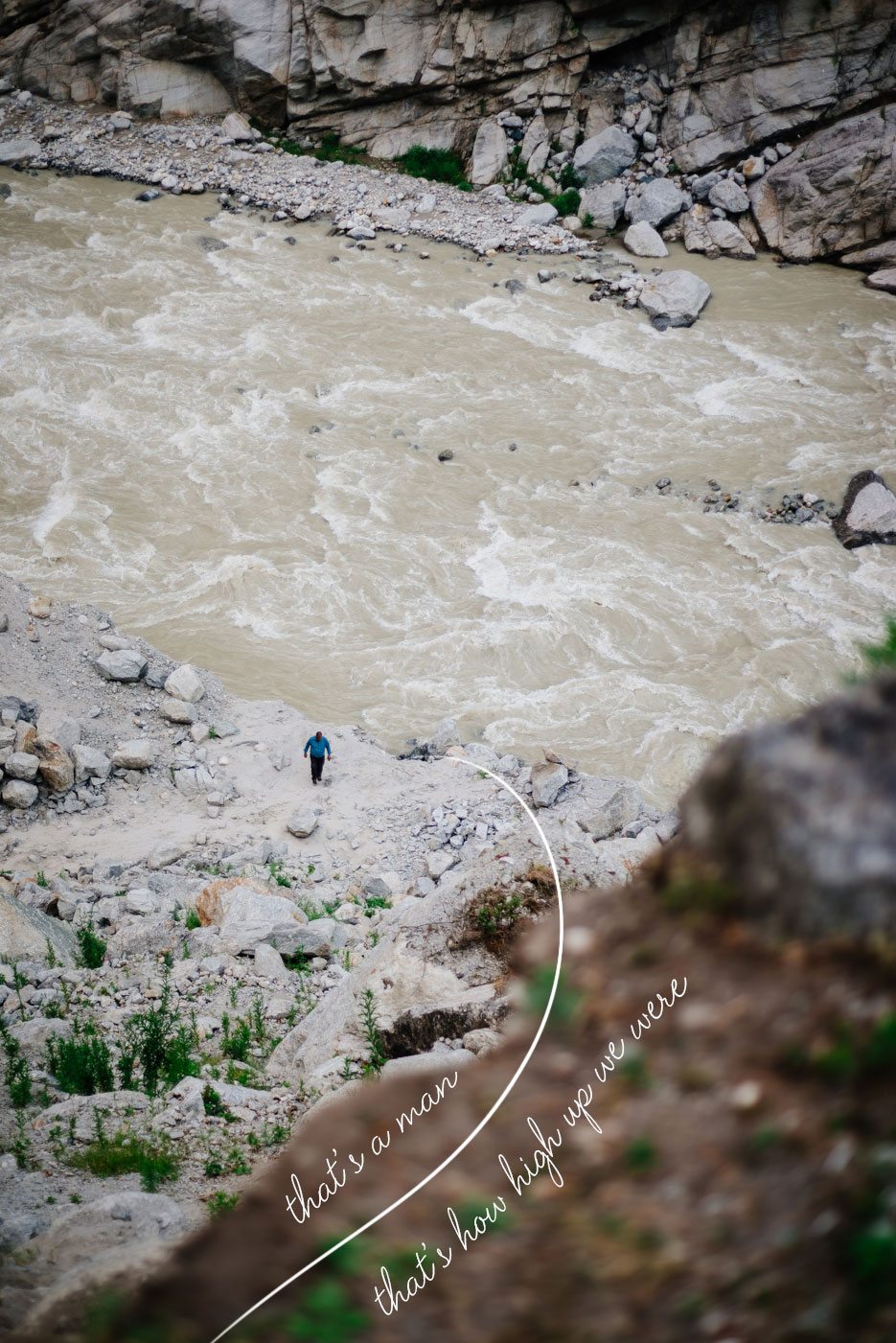 The path down to where that man is was almost a completely vertical descent. We stopped and admired and imagined the techniques he must've used to casually walk down there. Multiple times a day. To supervise the reconstruction work his team was engaged in. While we were there, we also spotted a grassy point hanging above this precarious perch and we decided to put it to good use.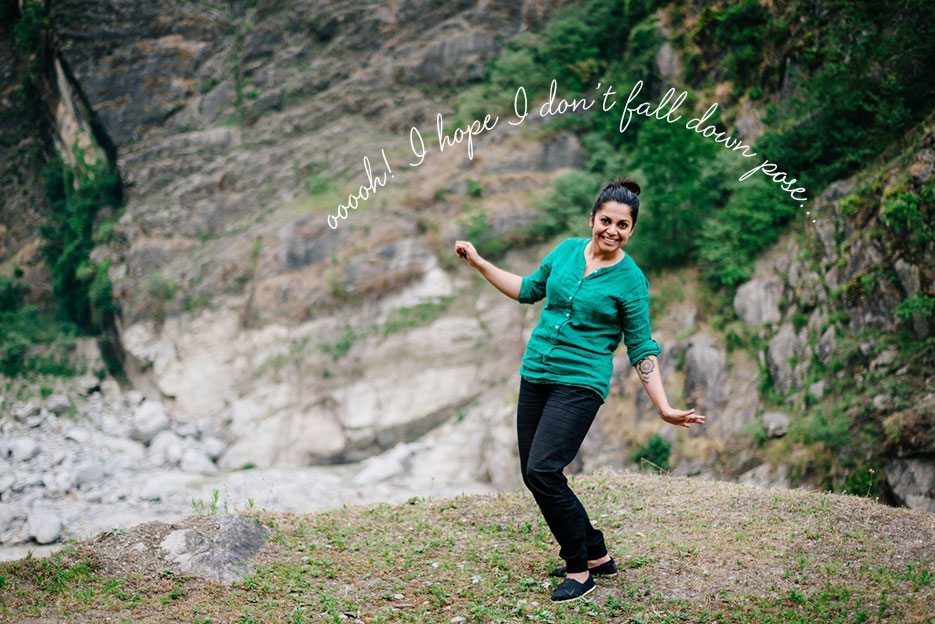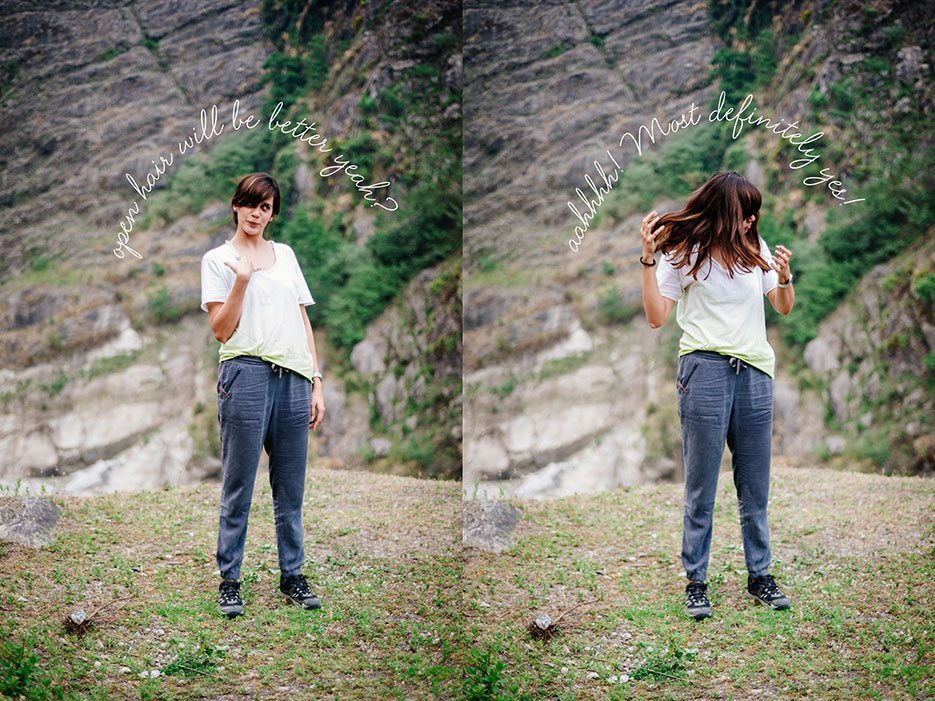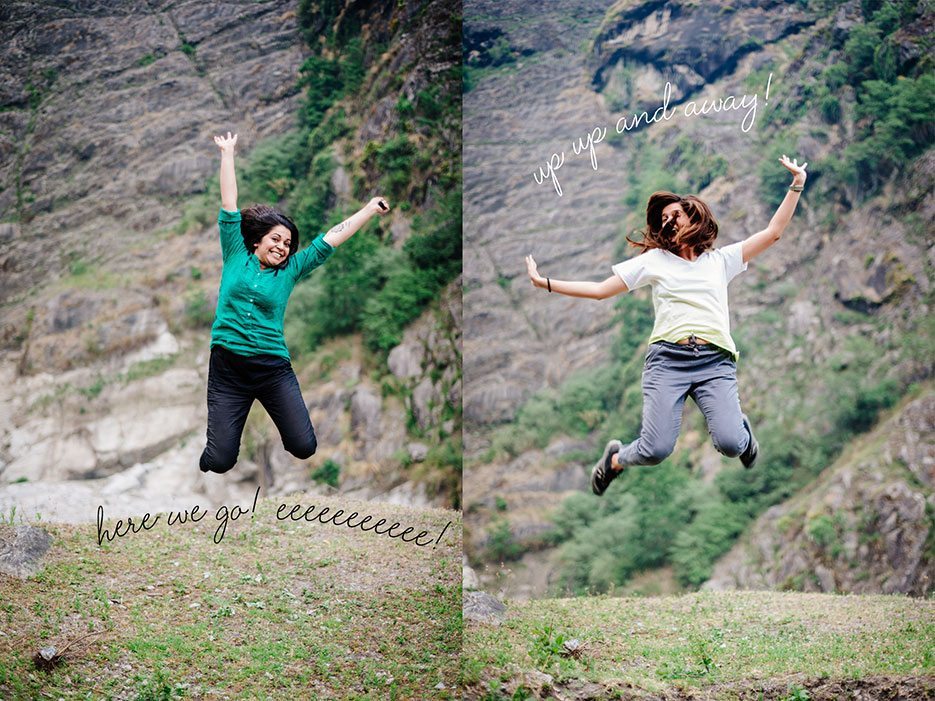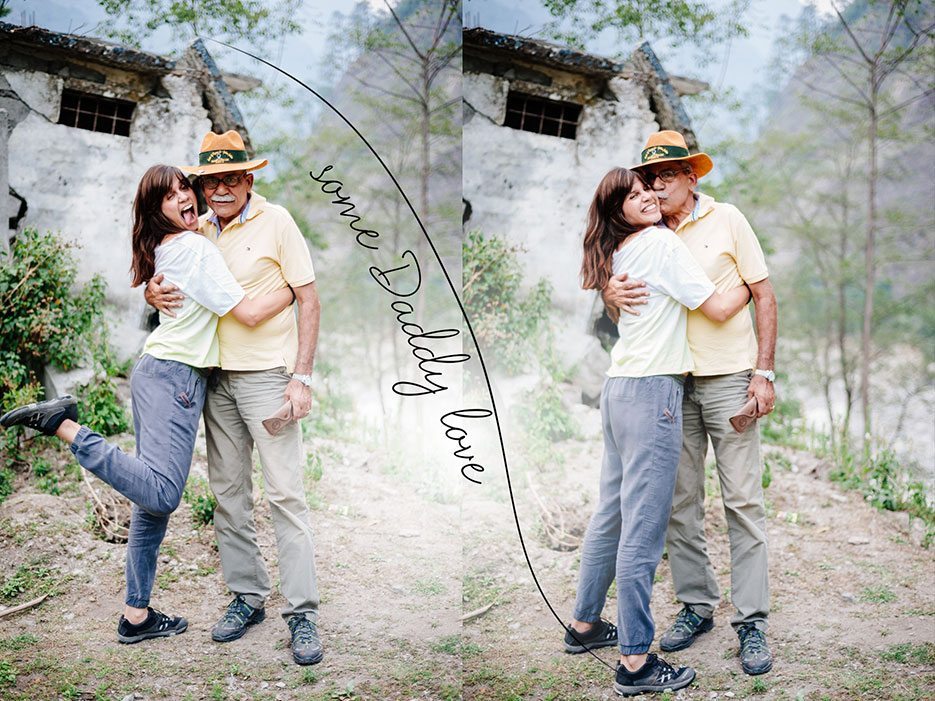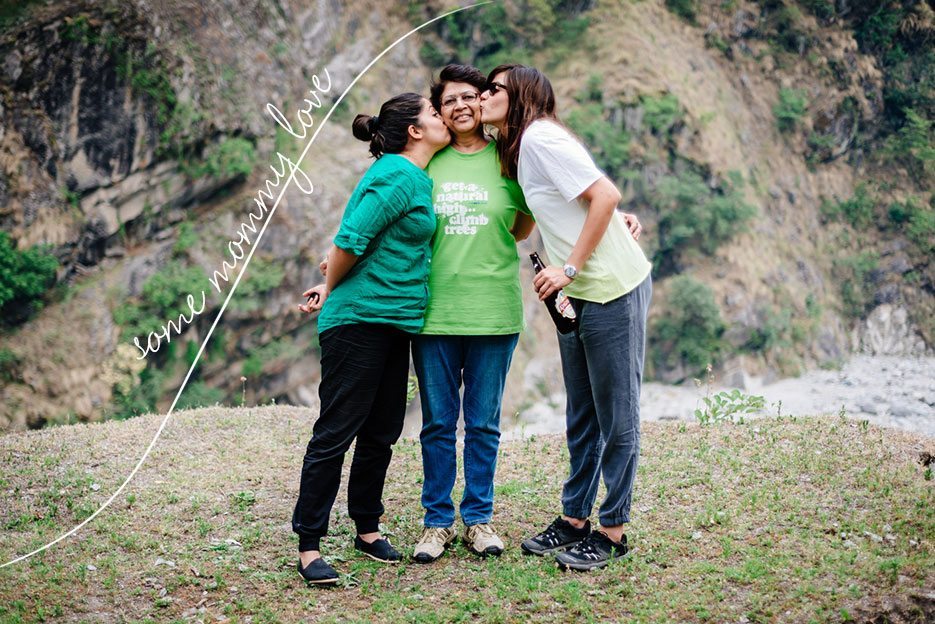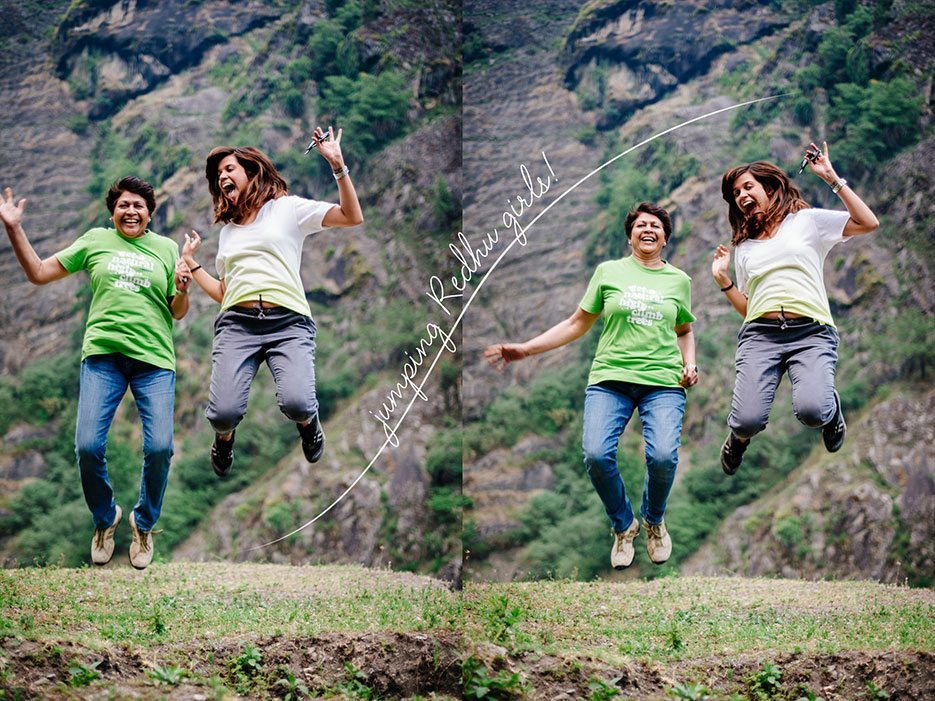 In case you're wondering where this was, this is a few kilometers beyond a place called Dharchula, in the Indian state of Uttarakhand. The family was visiting for a short vacation. These were photographed a day before the one year anniversary of the devastating cloud-burst floods that ravaged many parts of Uttarakhand. We've only heard about Kedarnath in the news but Dharchula was equally destroyed, if not more.
I had first visited Dharchula as a 5 year old kid when Dad was posted there. Second visit was in 2007 but I don't have any photographs from then. This visit was my third, some 30 years later ( than when I was 5 years old ). Neither of us had imagined the scale of devastation we would encounter on both sides of the border, in India and across the Kali river in Nepal.
Thanks to Kumaon Scouts, we had a fun time and were lucky enough to find a picnic spot in the 31 degree Celcius afternoon, hanging precariously above the Kali river. More photos to come. For now, CHEERS to all three Jumping Redhu girls! Muah!
( Thank you for the awesome photos @akanksharedhu & Aman! )
More #EyesForTravel stories on Naina.co.
#EyesForIndia stories on Naina.co
Updates from Naina.co on Facebook | Twitter | Instagram | Pinterest | Buy a Print from the Naina.co Store