When the Festivelle 2016 schedule was finalized and I found out it was going to be taking place at a venue at Juhu in Bombay, I looked for suitable hotels to shack up at. Having never collaborated with Accor Hotels, the Novotel at Juhu jumped out to me and I wrote to them to figure out how best to make it work. Soon enough, I was there! As was evident from the footfall at the hotel, they don't really need a blogger to sell their property or what comes with it. Which is what made it even more delightful for me to experience all the aspects of Novotel Juhu starting with the warm welcome. It felt like I'd known them all my life – even though I was meeting each one of them for the first time ever.
It's a 30 minute drive from the airport.
I was hosted at the newly renovated Rajashtani Suite on the 6th floor. The room itself was beautiful and the view from the room even more so. Sunset. Wi-Fi reach was a little spotty – I'm guessing due to the fact that the room si sea-facing, in one corner of the hotel and there's renovations going on throughout the hotel currently. Mobile data and services work seamlessly.
The bed was the best part of the room. I slept soundly. The hotel hosts weddings, and if you're bothered by even the slightest of noises, while the room is quite sound-proof in itself, if you're like me, I'd recommend you carry ear plugs. The bathroom is lovely with a spacious tub and great toiletries.
The view from the room was spectacular. It faces West so you get to see the sun setting. But you can also see far along Juhu beach toward the North. The swimming pool is also visible from the room. During the day, there's beautiful sun rays streaming into the living area and during the evening, if there's an event taking place at ground level, there's colorful lighting that sparks up the room. The West-facing window has a swing, so you can real while watching the sun go down.
Since it's Christmas time, Peche Mignon – the hotel's pastry/bakery shop – Juhu's only French Pâtisserie – has a multitude of sweets to choose from. The chocolate-dipped strawberries they laid out for me were my favorites. I'm avoiding sugar, so I might have left the dining table strewn with cookies and sugary goodies. The wine was great too – especially after it had been aired for about 24 hours.
Apart from attending Festivelle 2016, the only other place I went out to was to shop at CottonWorld. Shop local! Great quality casual wear by a #MadeInIndia brand. They have many stores in Bombay but I also found out that they've opened one in Gurgaon too. I guess I no longer will have to wait to go to Bombay to satiate my casual wear wardrobe. I bought about a dozen pieces of clothing.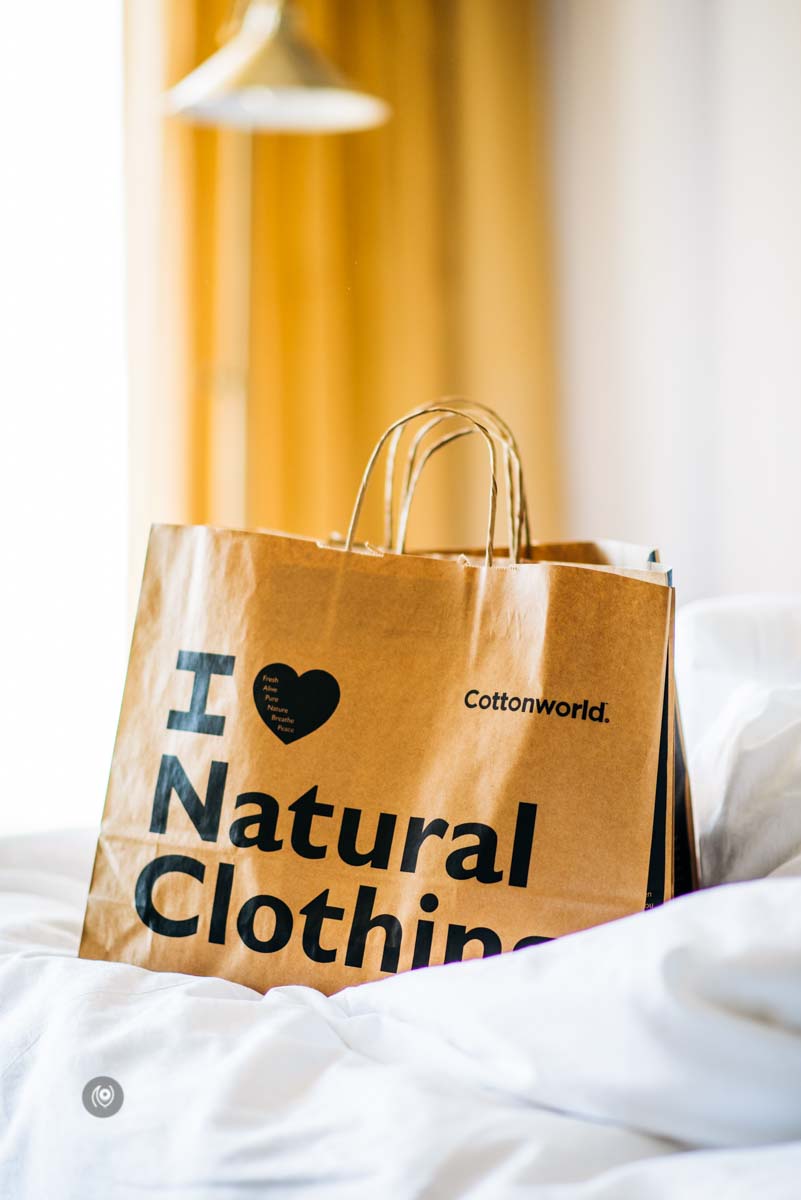 Breakfast and dinner was at Square, which is their all-day-dining restaurant. The pomfret was wonderful and Chef Avinash indulged my ice-cream craving by including me in one of their early-stage tastings to finalize the ice-cream menu. I'm hoping that by the time I visit them a second time, the chocolate and the paan flavor will be on the menu!
Just next to the swimming pool area is their regional-food restaurant that opens in the evening and is also seasonal – called Bageecha. I really tried to get their Thali for a meal one of the says I was at the hotel but they'd already stuffed me up so much that I just could not manage it. Besides, I had to leave some options open for the next time I'm there! Their Italian restaurant – Olio – is currently being renovated as well, so that makes at least two more food options.
Novotel Juhu has a total of five dining spaces – if you don't count the Premiere Lounge. Apart from Square and Bageecha and Olio that I've mentioned above, there's also Sampan for Chinese and Gadda Da Vida for lounge food and cocktails.
I was so dumbfounded hearing about Sampan's history and even more so when I was introduced to the Chef who has been there for the last forty years! I think I mumbled stupidly at the Chef – I was in complete awe. The food was great of course – and there was lots of it. Indo-Chinese, which is nice. No pretense. The prawns were great – the Buddha vegetables were really lovely. But the dessert – the banana and apple toffee topped with sesame seeds and accompanied by ice-cream – that was THE highlight. Definitely get that. The corn salad was delightfully fresh too. Lots of vegetarian and non-vegetarian options. I'm told some dishes have been around for as long as the chef and some loyal patrons come back again and again precisely because of the nostalgia associated.
If I had to pick only one place to eat and drink at at Novotel Juhu, it would be Gadda Da Vida and not just for the view. Although the view is of course spectacular. The new menu they are working on is equally great – Chicken 65 was a winner. As was the mulled wine, which was a Christmas special. Don't miss the sundowner cocktail : Metaxa Sun Tonic. You can sit outdoors or indoors – if you want to catch the sports channel and the air conditioning.
A visit to the O2 spa was in order after three days of non-stop event attendance and travel and Achi gave me a great head and back and shoulder massage. No idea where the 60 minutes vanished. I wish I could've also squeezed in a foot massage because of all the standing around I'd done, but after already having made two changes prior to that, I wasn't sure it was a good idea to make that request.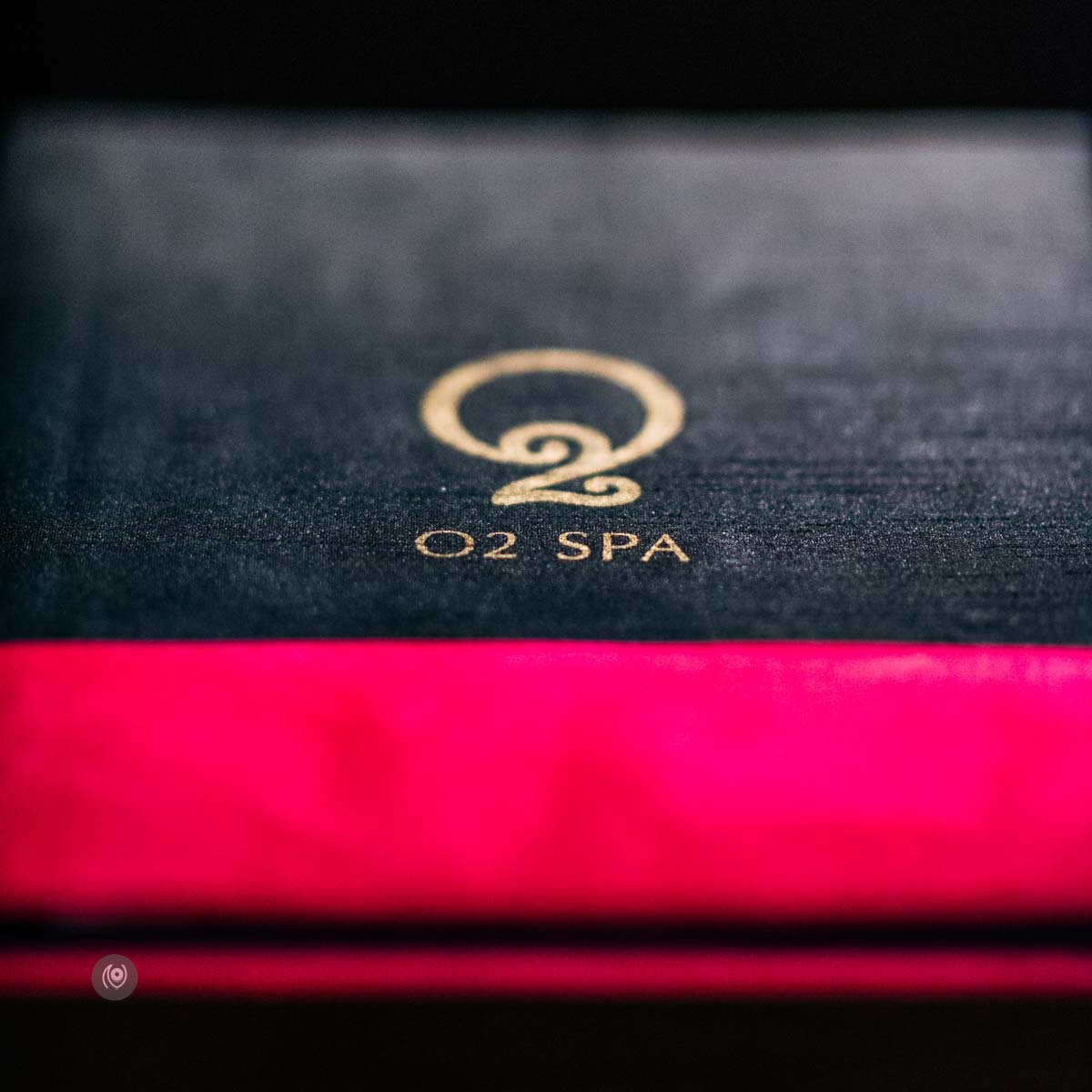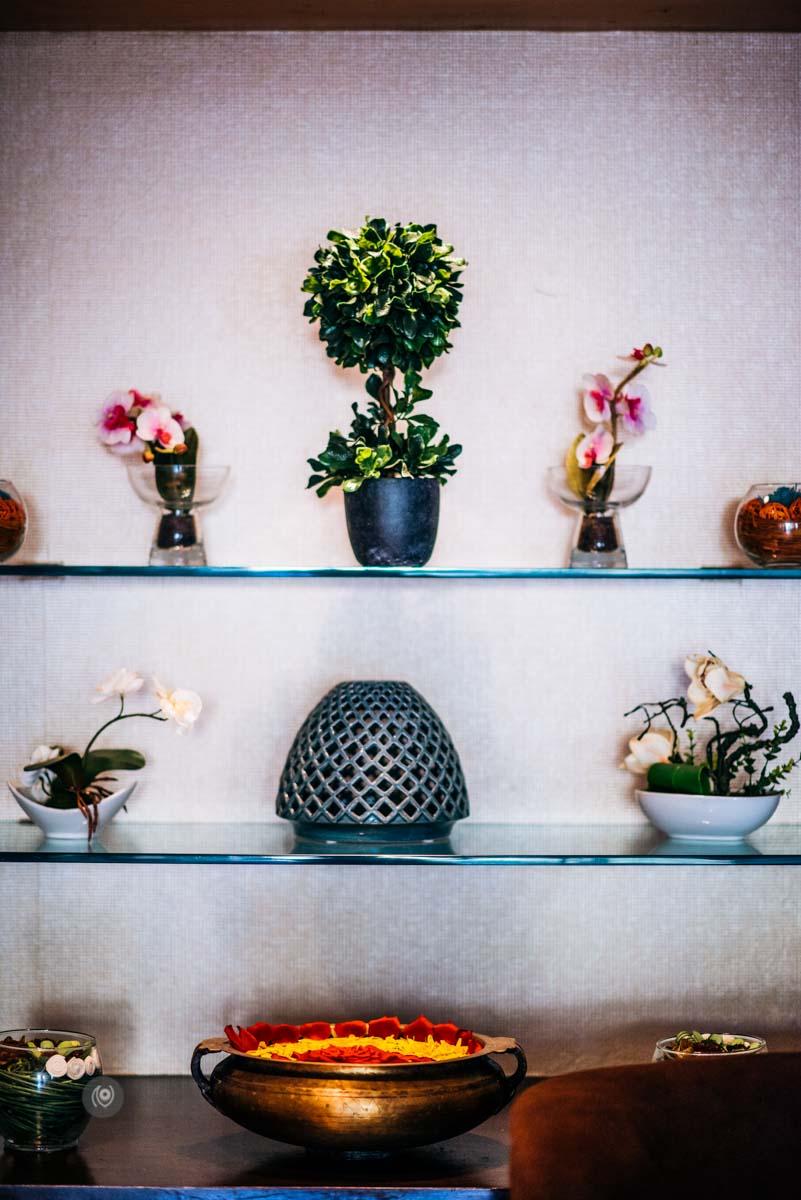 Marzipan is LOVE. Especially when it's masquerading as a mattress under a "sleep well" pillow! I ate the strawberries and the mattress and one chocolate and then I had to stop because SUGAR! It was all great.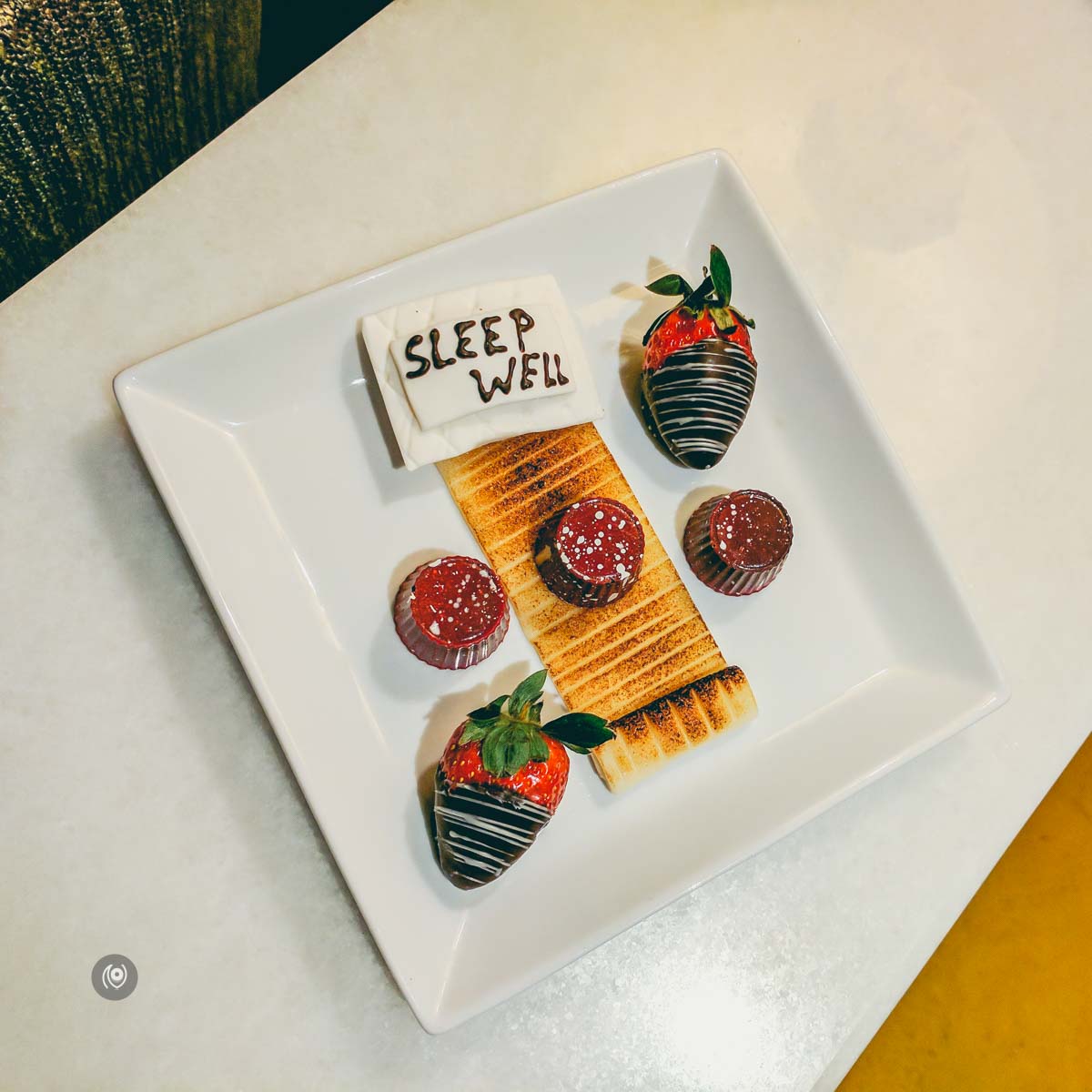 Special thank you to each person at Novotel Juhu – I was very well taken care of. And they did it without making me feel like I was being watched. The chauffeurs, Arvind, Ravi, Pushkar and Atul. Ravi drove me to CottonWorld and back without using the vehicle's horn even once. Thank you to Manish, Amarjeet, Sachin, Prashant, Priyanka, Chef Avinash, Shreyas, Amisha and Urvashi ( at Pullman, New Delhi Aerocity ) for making this feature possible and for the warm hospitality.
This was one of the nicest hotel-stays for me – I felt indulged but with the right amount of aloofness. I suppose being a hotel that serves senior, respected patrons from Bollywood regularly, sure knows how to treat their guest with just the right dose of privacy and hospitality. A bit like the treatment I have always received as a "fauji" kid but with 5-stars tacked to it.
This is the first time I've collaborated on a hospitality feature with Accor Hotels. The first Novotel I stayed at was at Amsterdam a few years ago. And I have done a couple of #EyesForDining stories will Pullman here at Aerocity, New Delhi.
Novotel Juhu : Website | Facebook | Instagram | Twitter