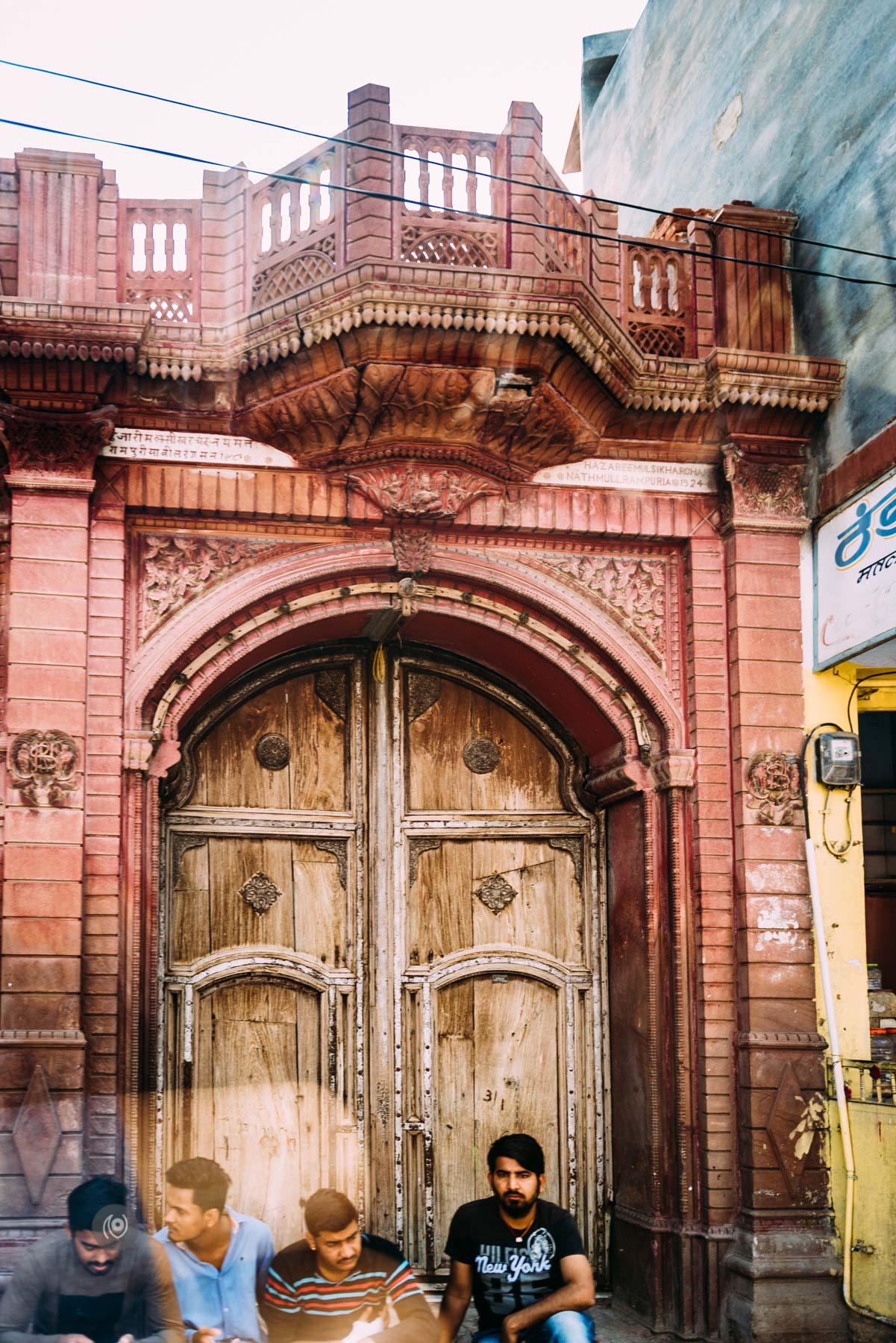 We did a LOT of things in Bikaner. Narendra Singh Bhawan had arranged for a bunch of trails across the city. We'd already visited Bikaji Ki Tekri, seen the Sadul Singh Museum, had lunch at the Laxmi Niwas Palace and now we were on the "Merchants' Trail". This trail is around the very famous Rampuria Havelis of Bikaner that are about four centuries old. We drove into the city, small shops and residential areas whizzed by and suddenly we were in streets that got narrower and we had blocked the flow of traffic. Cars could no longer be used and we were moved to horse-drawn carriages. ( Don't wear a short dress – I did – it's hot and sticky and you need to focus on not falling off the carriage. Don't carry too many items – it's a bumpy ride and you're likely to drop something – luckily I didn't because I quickly secured everything inside my bag. )
The architecture is unlike anything else I've seen previously. Some of it reminded me of the intricately carved porch ceiling at the Laxmi Niwas Palace but there were some buildings with art-deco architecture – like some of the buildings I've seen in Bombay.
The hotel has "adopted" one of the havelis, where they arrange lunch for their guests and it's quite an experience. The haveli retains most of its original contents including a prayer room, old furniture, wall frescoes, framed photographs on the walls, etc.
The other havelis aren't really open to the public. Most shuttered and closed ( there are some that are still inhabited and I saw people looking at us from windows ). And I imagine, for good reason. It must be quite expensive to maintain these buildings and tourists would only exacerbate the problem. There's enough detail on the outside to keep you busy though. I could have spent a whole month documenting all of it and it wouldn't have been enough.
( All images are clickable for viewing larger versions. )
Lunch was wonderful Rajasthani fare in a cool room with lots of ventilation. We all went mad photographing the interiors. ( Or maybe it was just me! ) Beautifully carved wood and stone and painted-on tiles and frescoes were everywhere. Frankly, I'm surprised these structures still stand. They looked remarkably well-maintained from the outside except dust and cobwebs.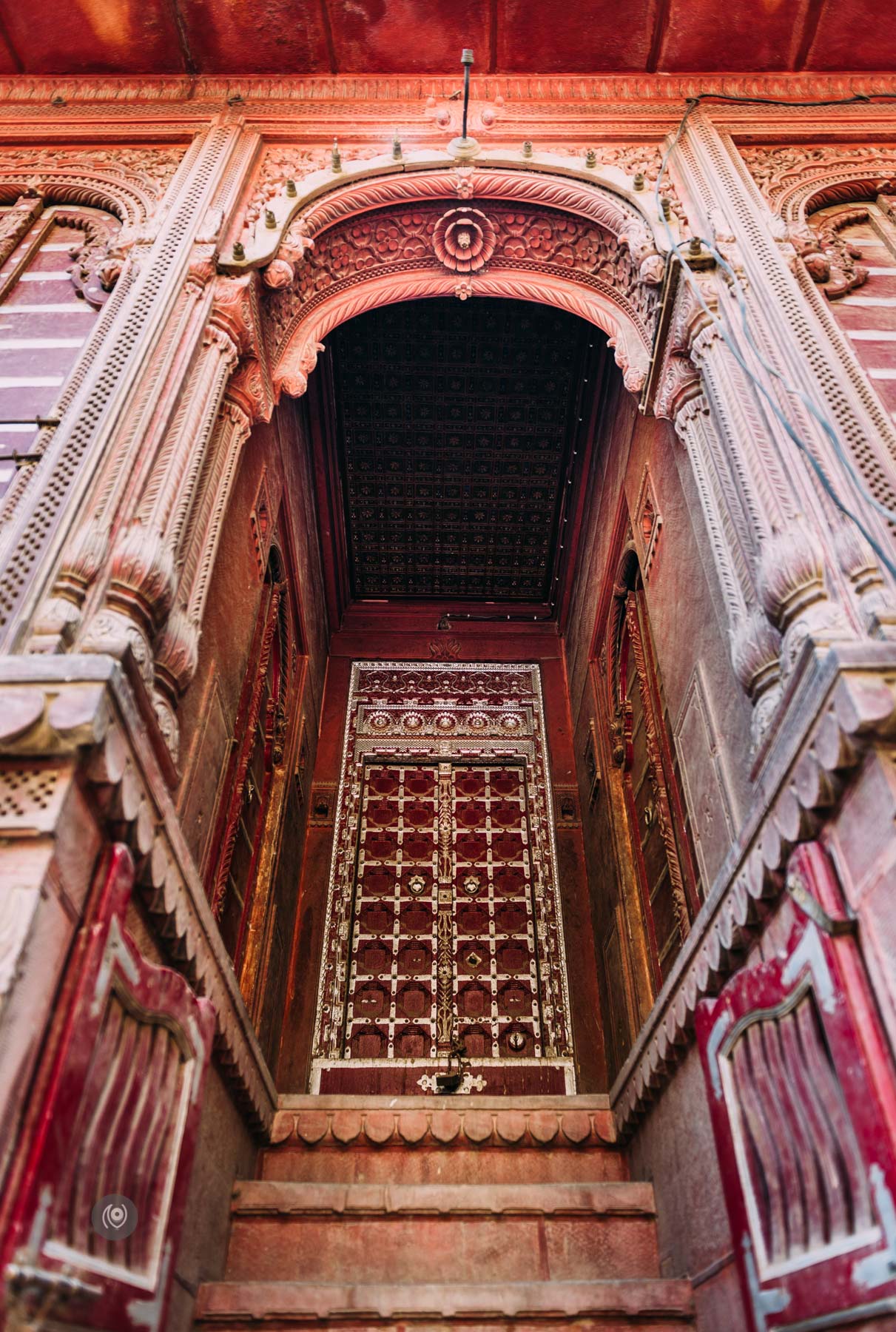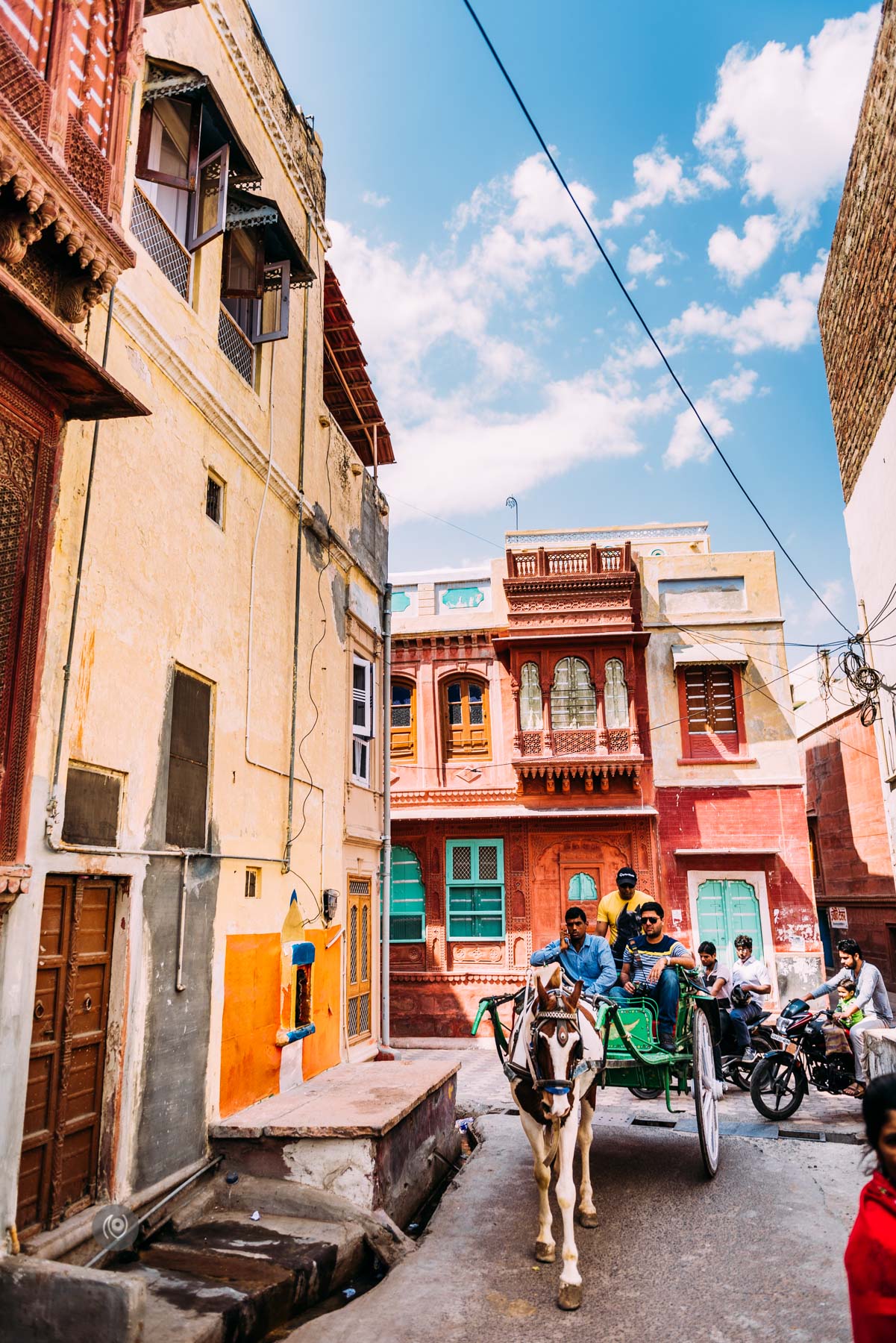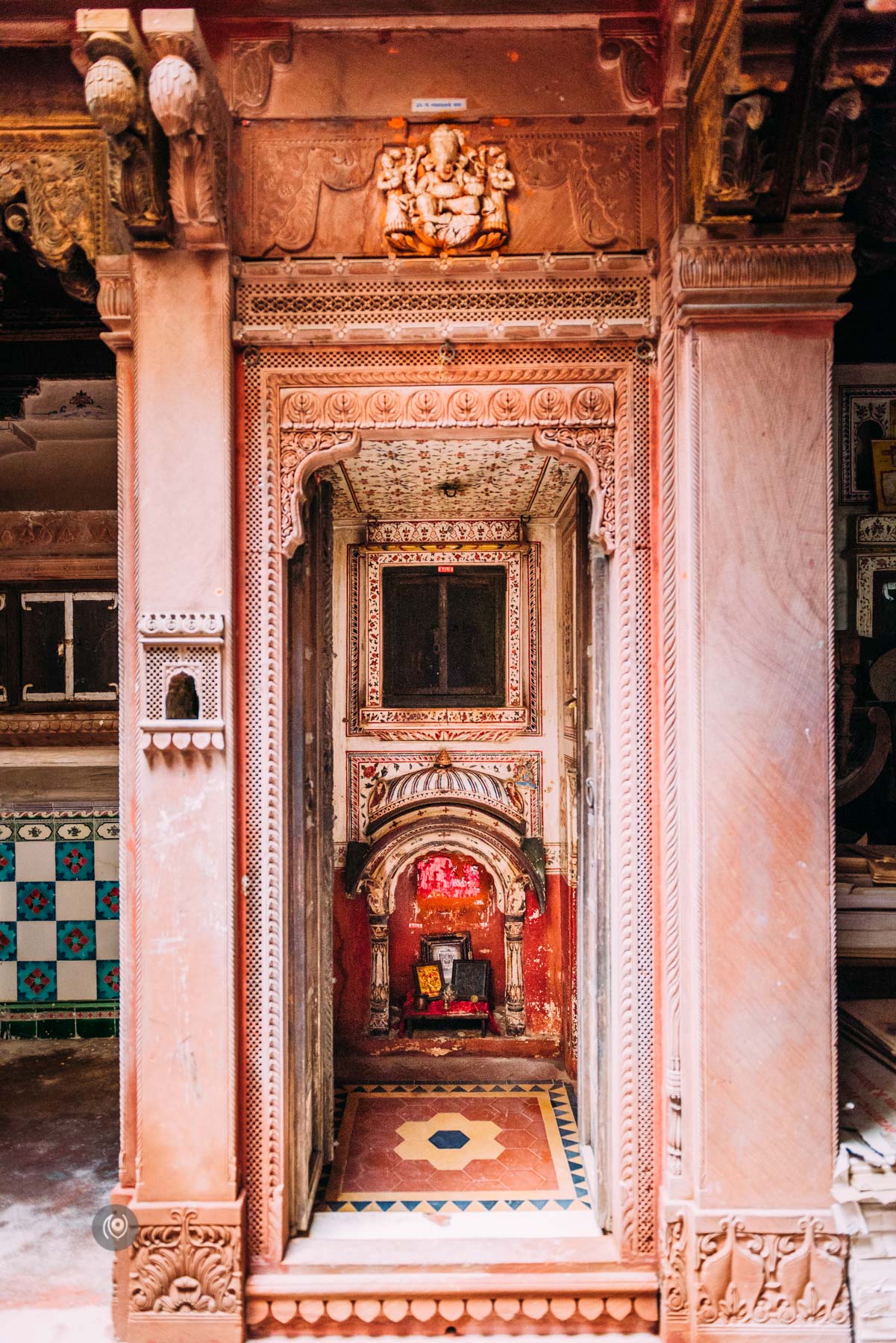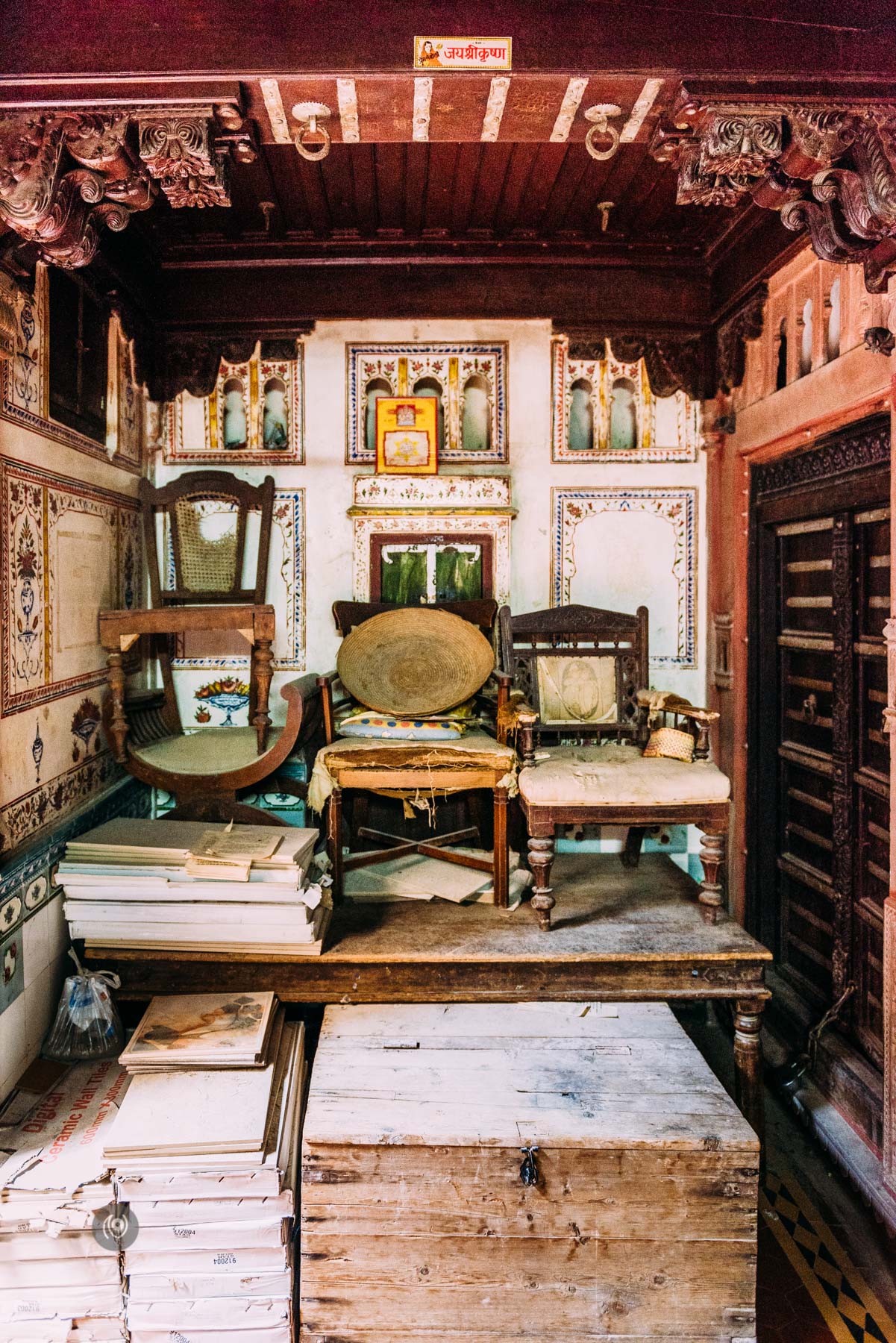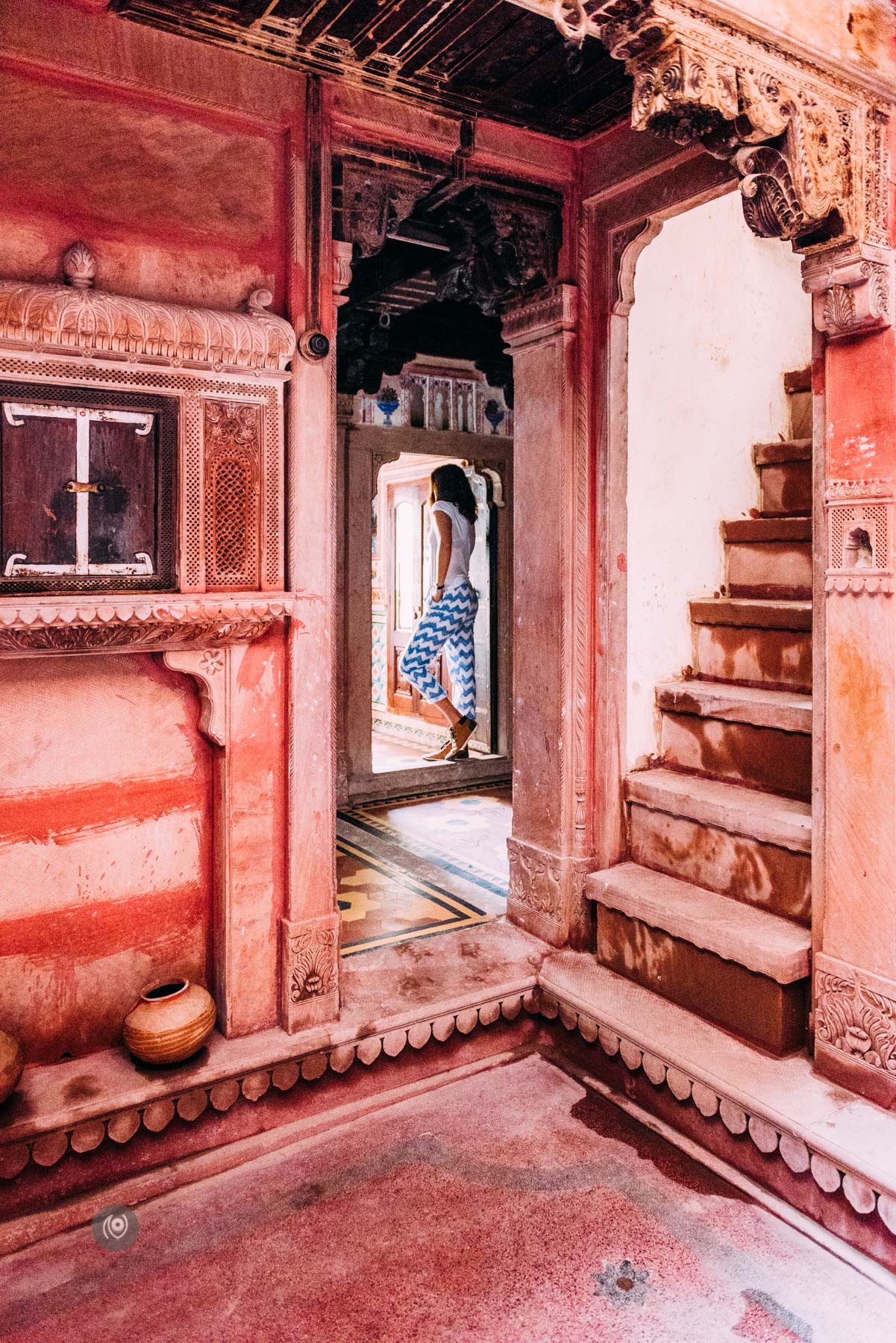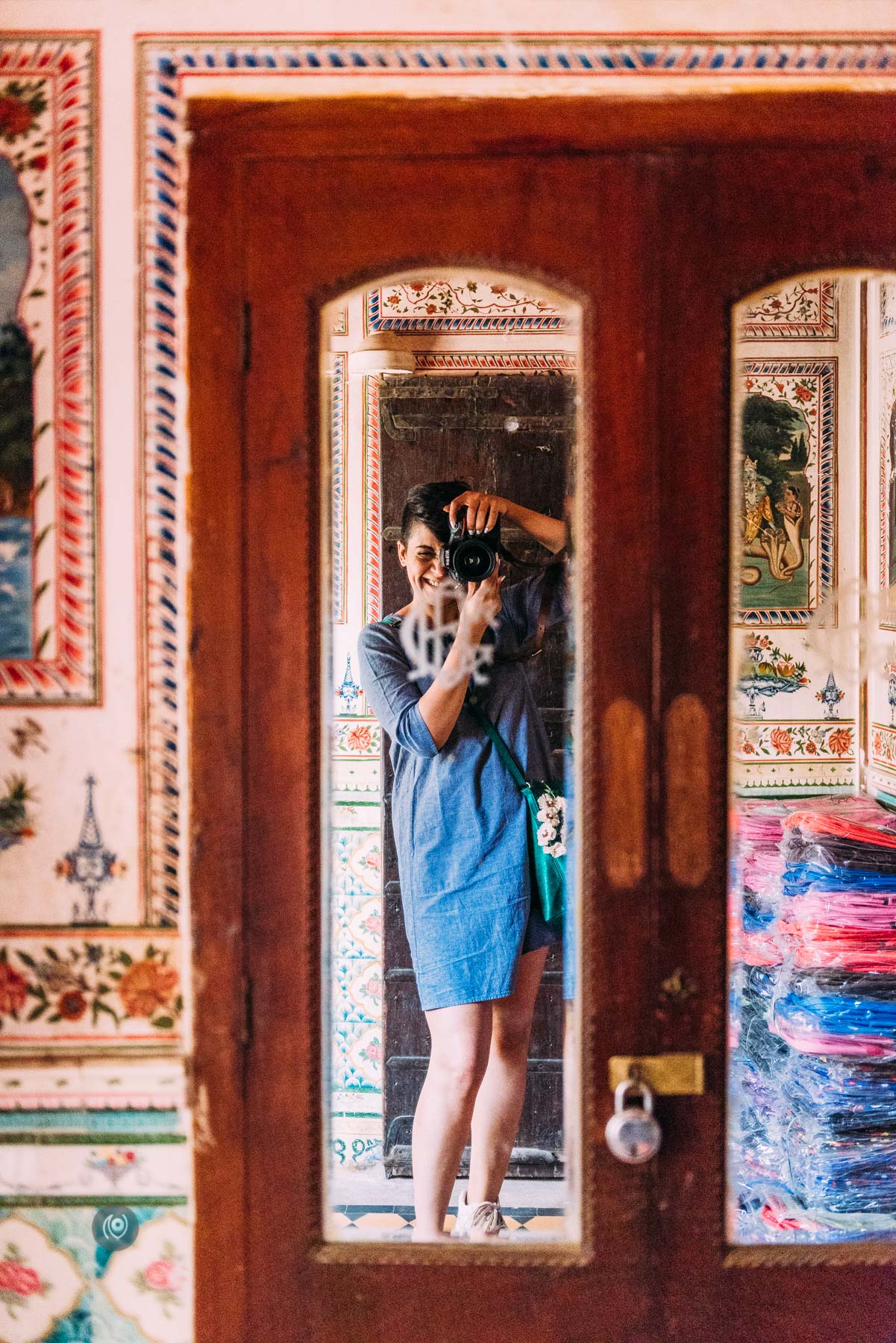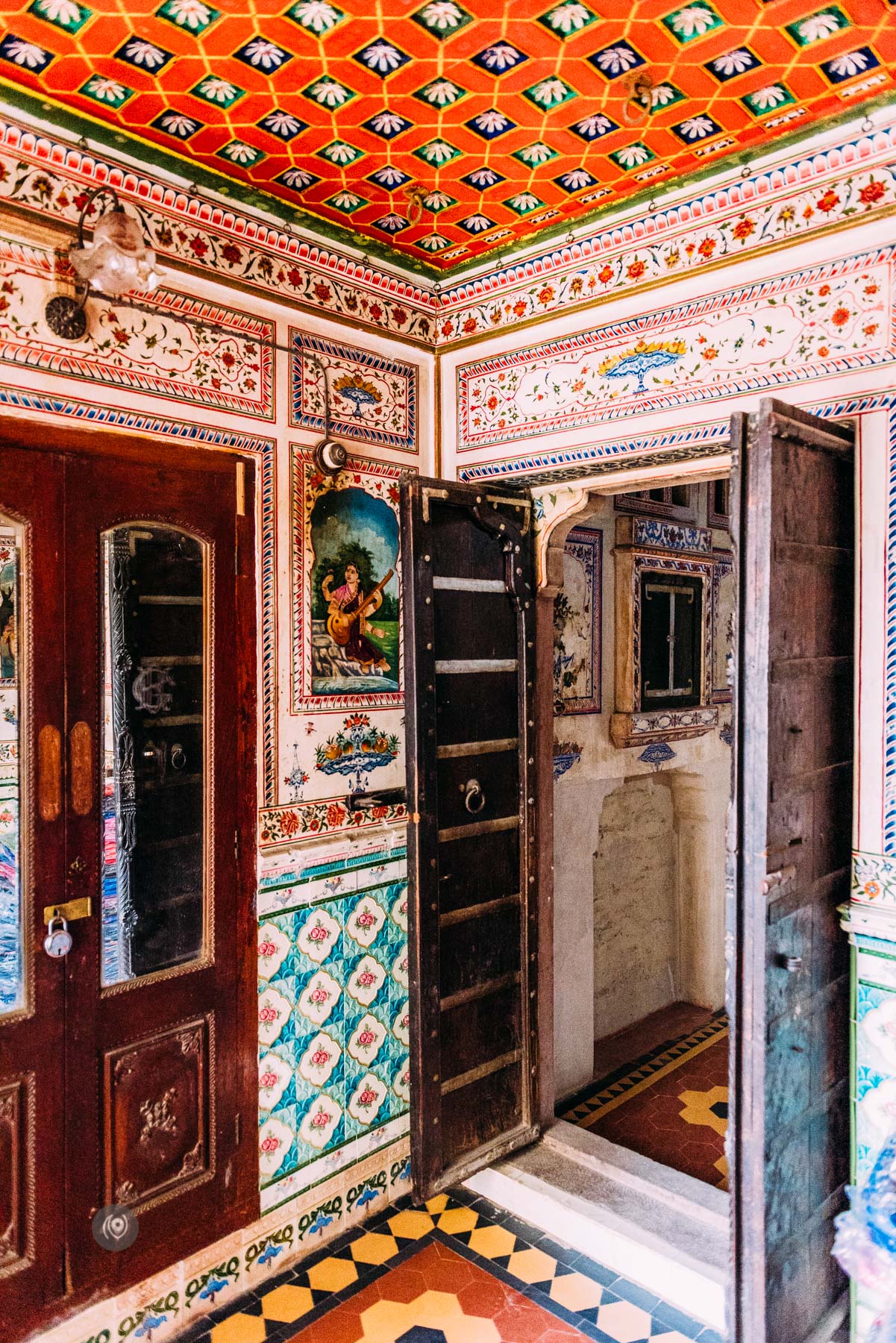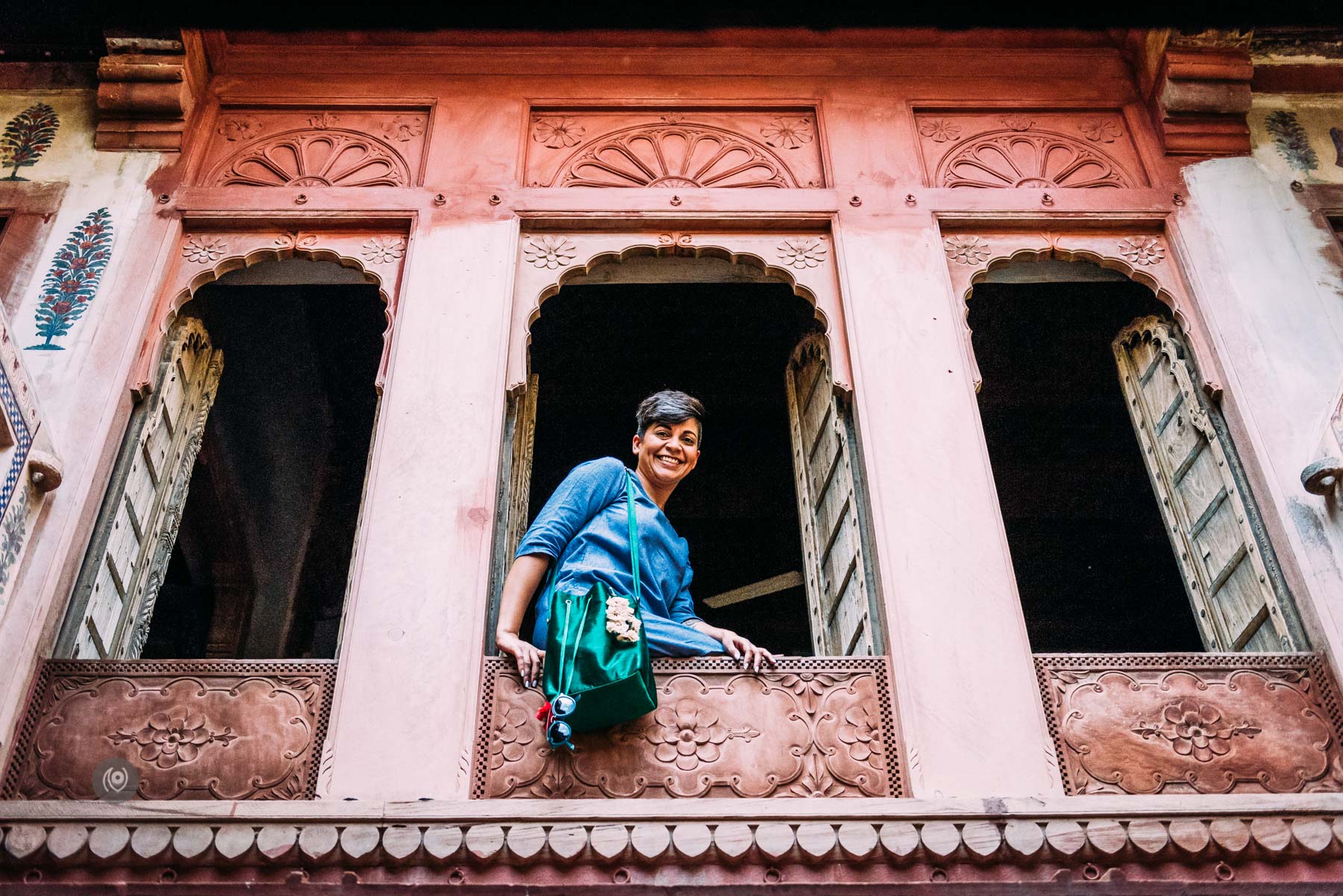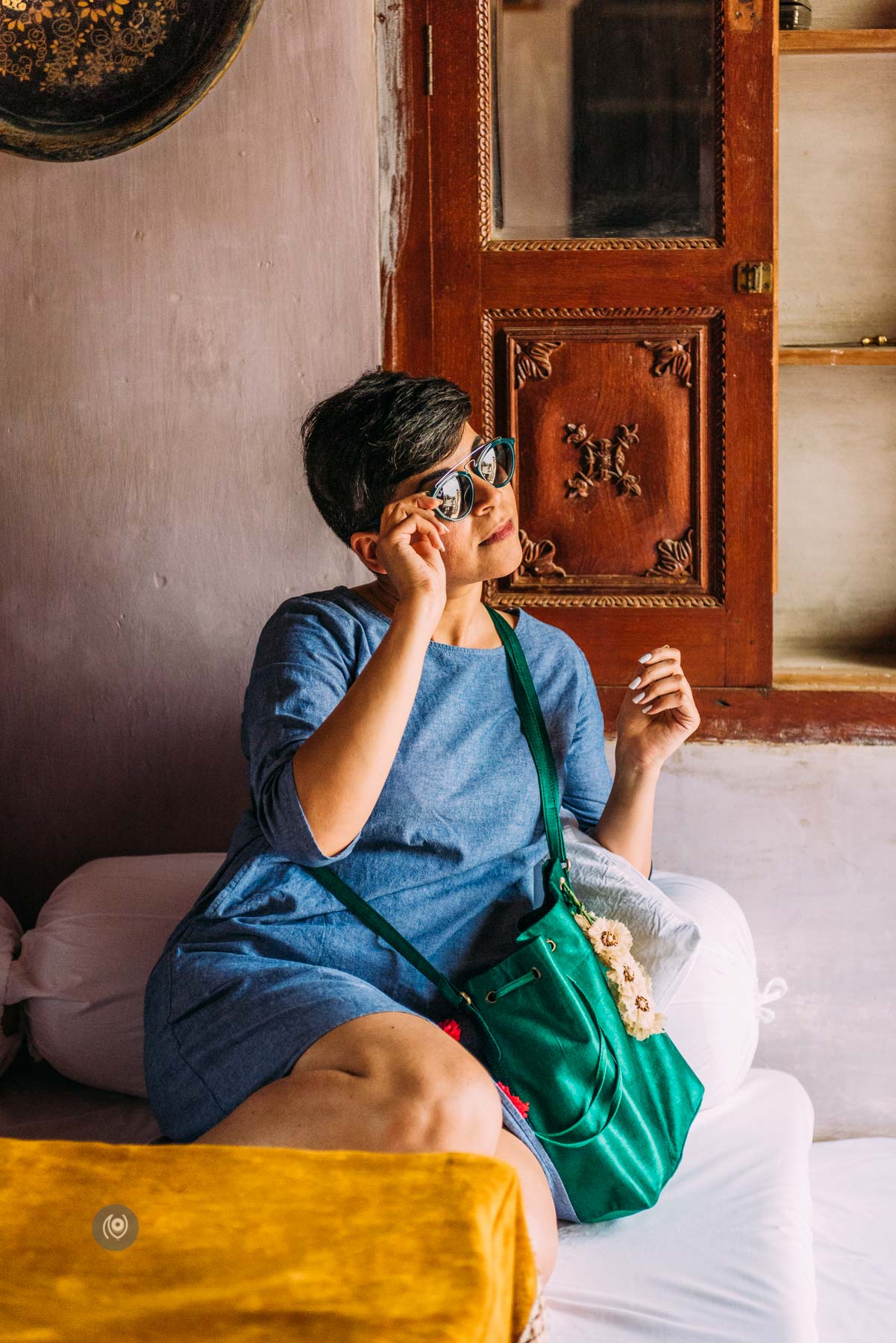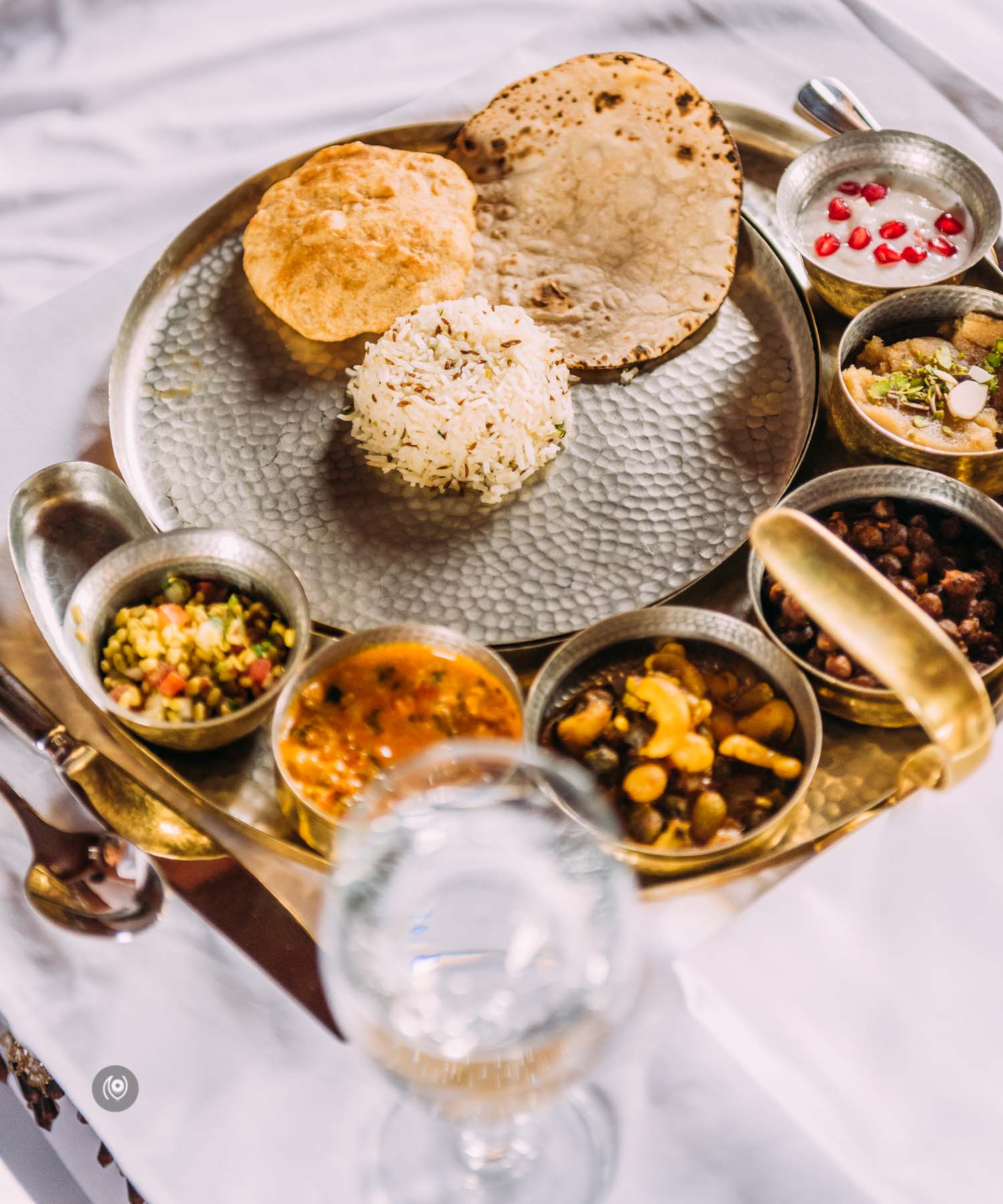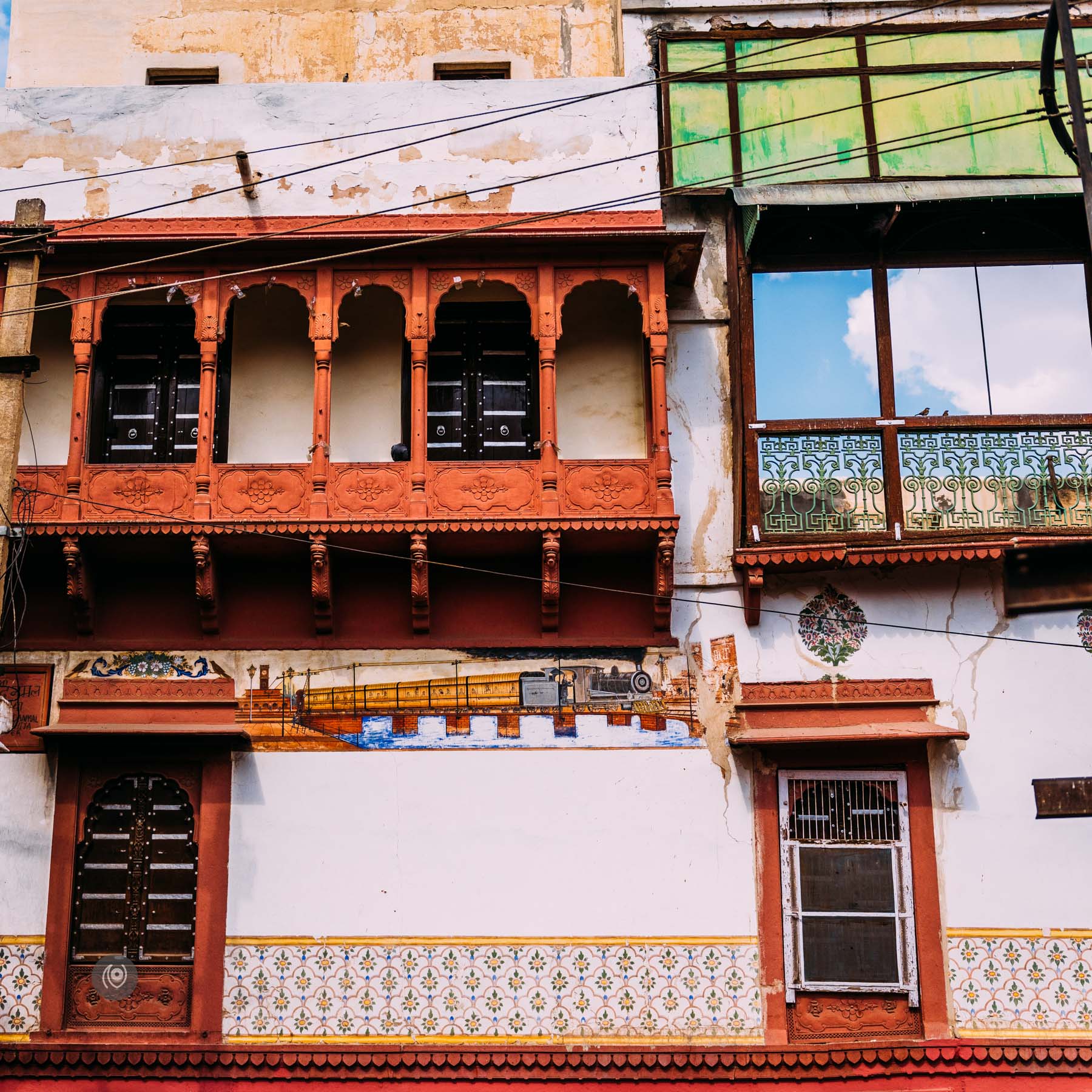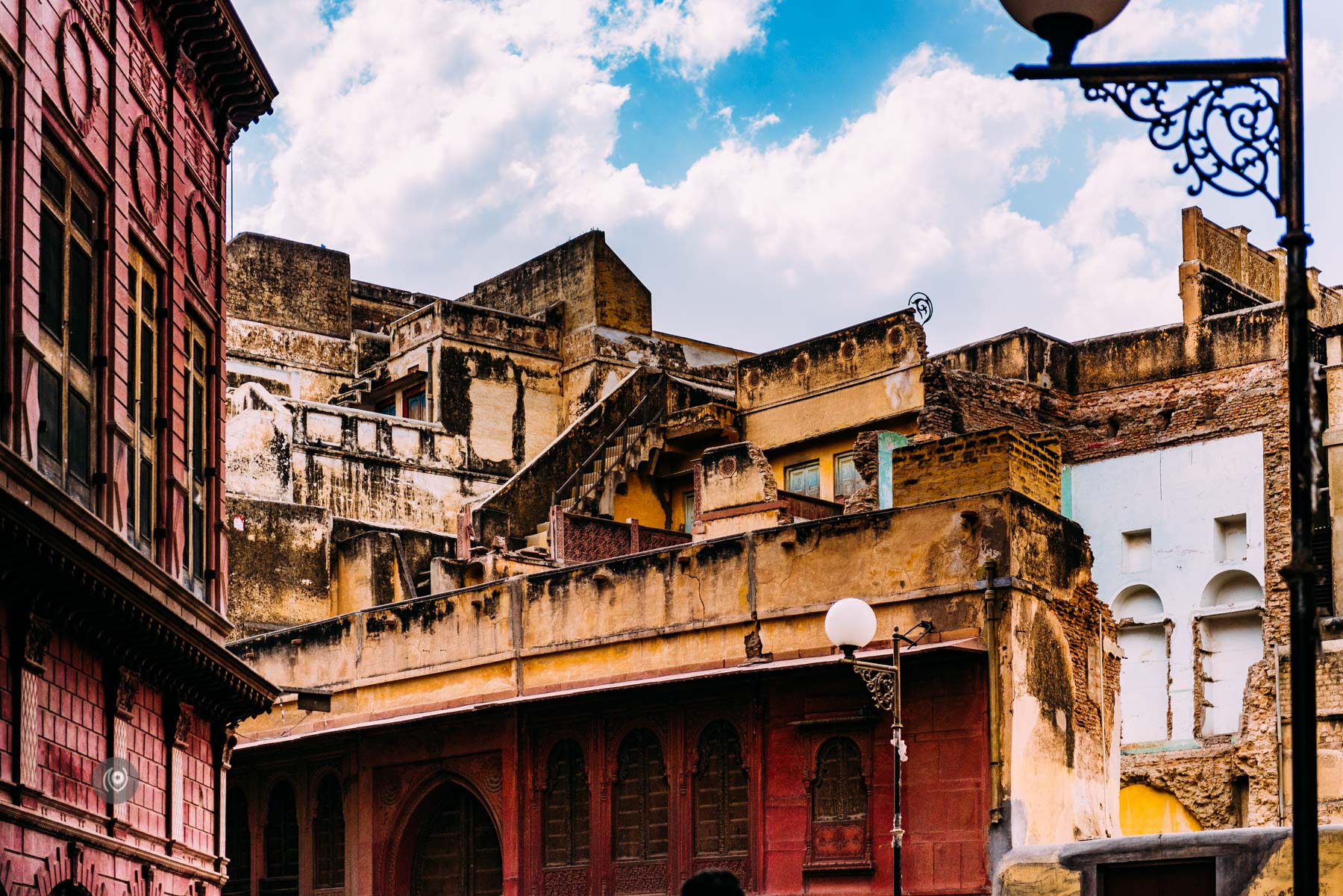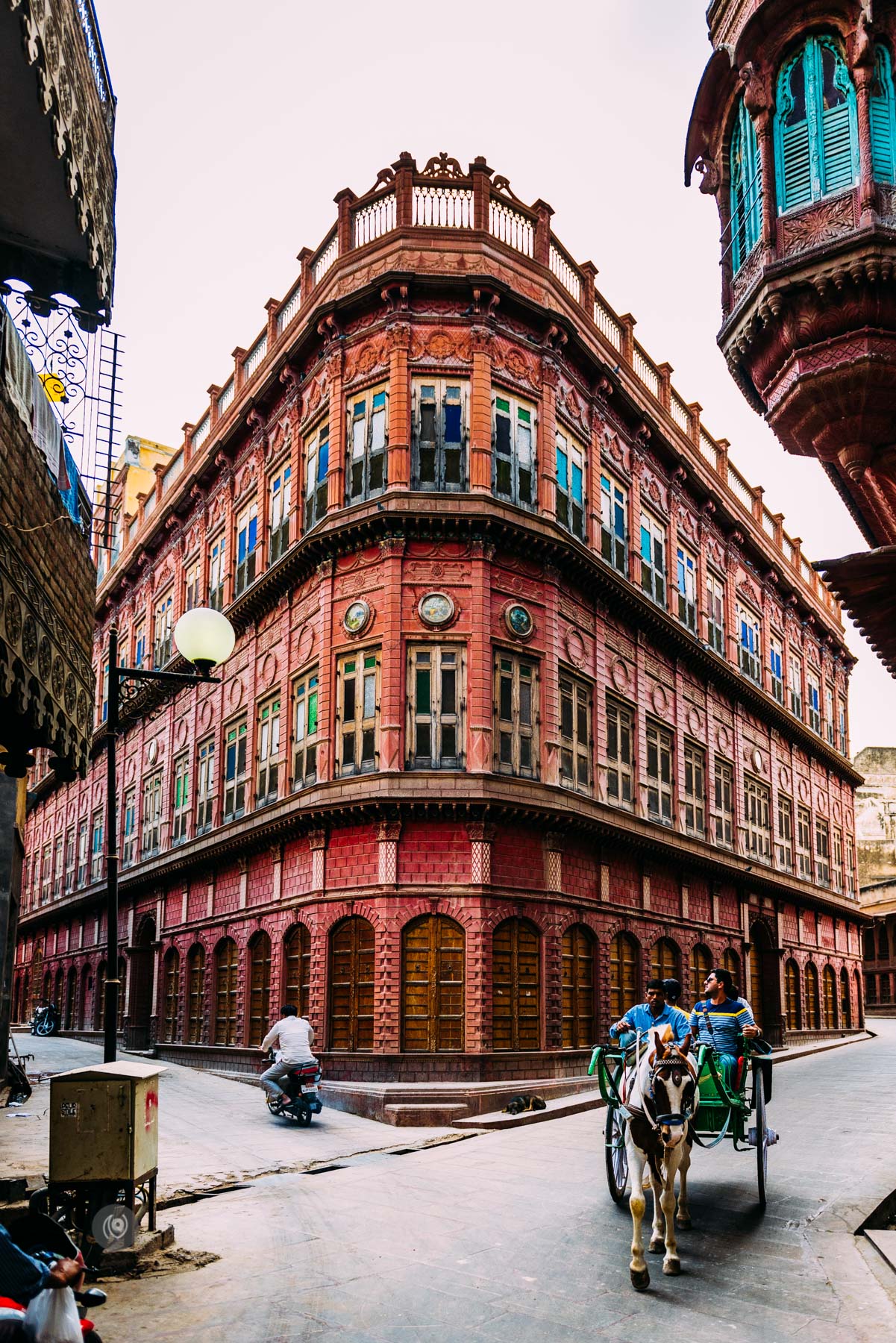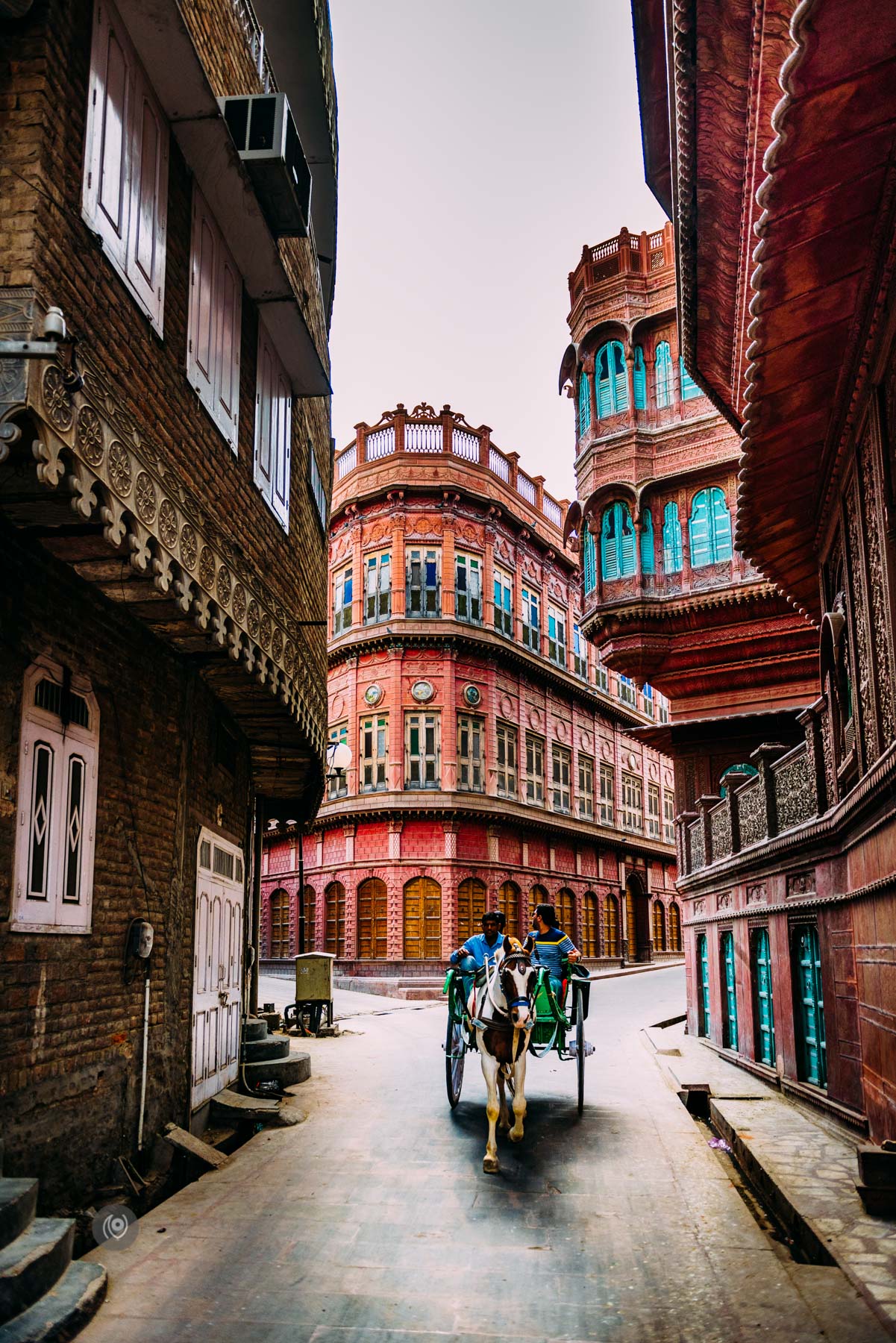 I have a couple more photo stories about Bikaner and specifically interiors of Narendra Bhawan and after that, back to two photo stories left-over from Suryagarh – one has some video that I have yet to start editing, so that's going to take some time. Meanwhile, hope you've been enjoying staring at how beautiful Rajasthan is! Thanks for taking a look!
Narendra Bhawan Bikaner : Website | Twitter | Instagram | Facebook
#EyesForRajasthan for other Rajasthan related features on Naina.co