The only reason I ordered this one is because my favorite brand's supply is spotty. I ordered Teddy Roosevelt and another brand ( that I will be writing about shortly ) because another verified purchaser of my favorite brand had left a one-star review and recommended these two brands instead. I'm always looking for nice coffee – even though I have a favorite, it doesn't hurt to try new stuff because one never knows – something better can be lurking out there and it's coffee, not a husband. So no moral qualms when shopping for a change.
Yes, I prefer instant coffee. Purely because of the convenience of making it. Takes less time. Less effort. Cold / hot, regardless. I can even carry the jar with me when I travel, without having to worry about suitable equipment. Filter coffee needs special brewing equipment. And strainers. I don't want to get into that unless I'm home and have nothing to do. Coffee brewing is leisure time for me. When I do get free time, I prefer to sleep. ( That I don't really know how to brew coffee properly, is not something I want to talk about right now. )
Coming to this coffee. Teddy Roosevelt is an instant coffee as well. Disclaimer first, I'm not a coffee connoisseur. I'm going to tell you what I think in my language. Texture : this one's like Bru – if you've had Bru. Granules. Dark brown granules. Packed in sachets – 30 to a box. Each sachet is supposed to have one portion of coffee for one cup. I drink coffee only once a day in the morning and I use about 4-5 sachets in one beer-mug-sized mug. Taste-wise, it isn't as intense as my favorite ( Davidoff Rich Aroma is my favorite – sorry if I haven't mentioned that yet! ) but it is dark and tasty.
The box of 30 sachets is currently priced at Rs. 299. The seller describes the products as "100% Arabica Bean" and I couldn't spot anything in the taste to refute that. I hate when coffee is mixed with chicory but I don't mind different coffees combined as blends.
Will I be ordering this one again? Probably not. Not because there's anything wrong with it – it's a person preference – how you like your coffee isn't how I'm going to like it. And vice versa. I liked the packaging but there were some spots of coffee sticking to the outer part of the sachets – probably some grains flew out while packaging was taking place. They quickly catch moisture, so must've remained stuck.
If you'd like to try this one, you can buy a 75gms, 30 sachets box of Teddy Roosevelt coffee using my Amazon affiliate link. ( Or not. However you like. )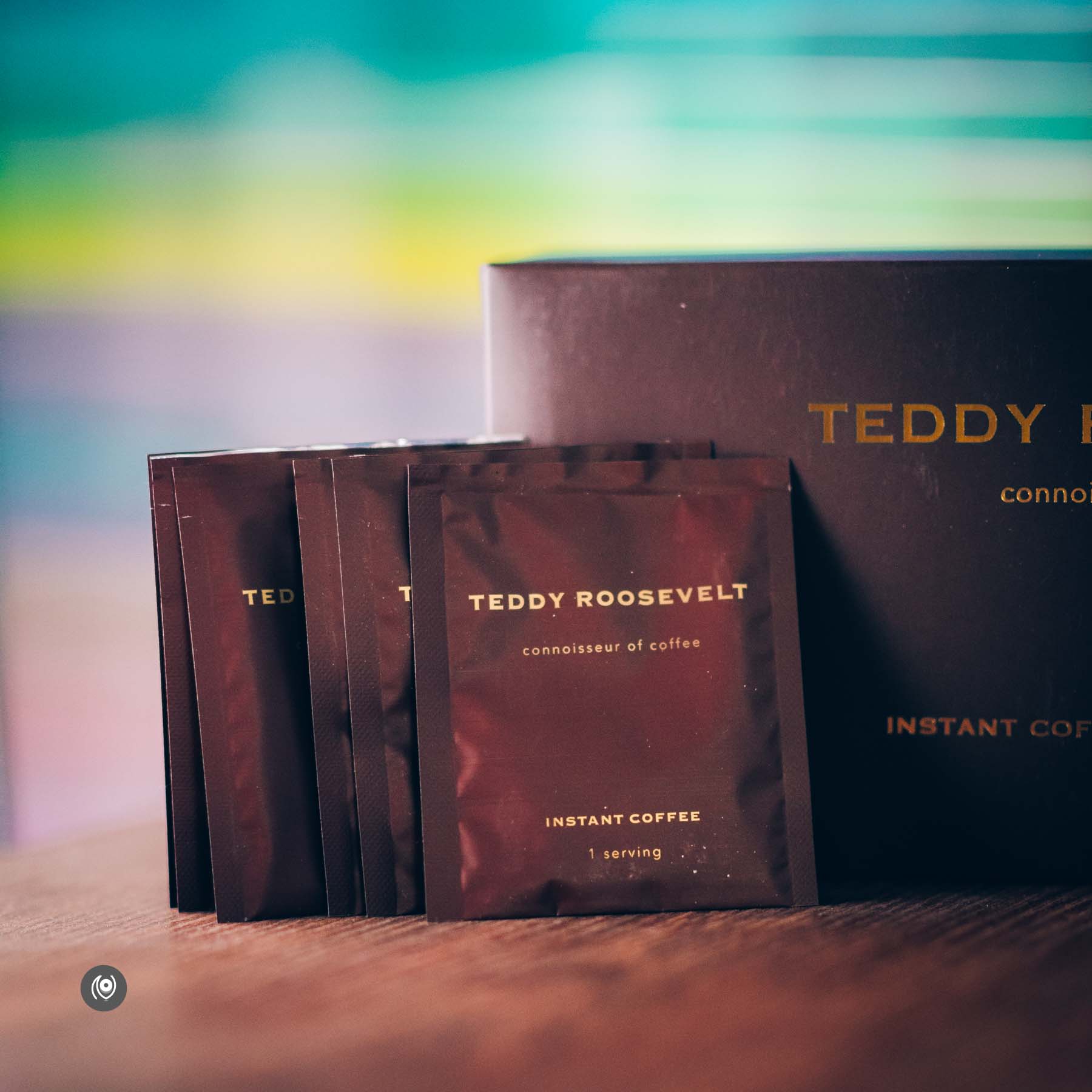 I love coffee! Will be writing more about the other brands I've tried. Hopefully, while sharing this with you, I will learn something about coffee too.