Kensington Market in downtown Toronto had been marked on the map even before I left India. A totally had-to-be-walked-through part of the city. Art galleries galore, street performers, delightful graffiti and pleasant people. We ate, walked, listened to music and took lots of photographs. Alert : big images and lots of them.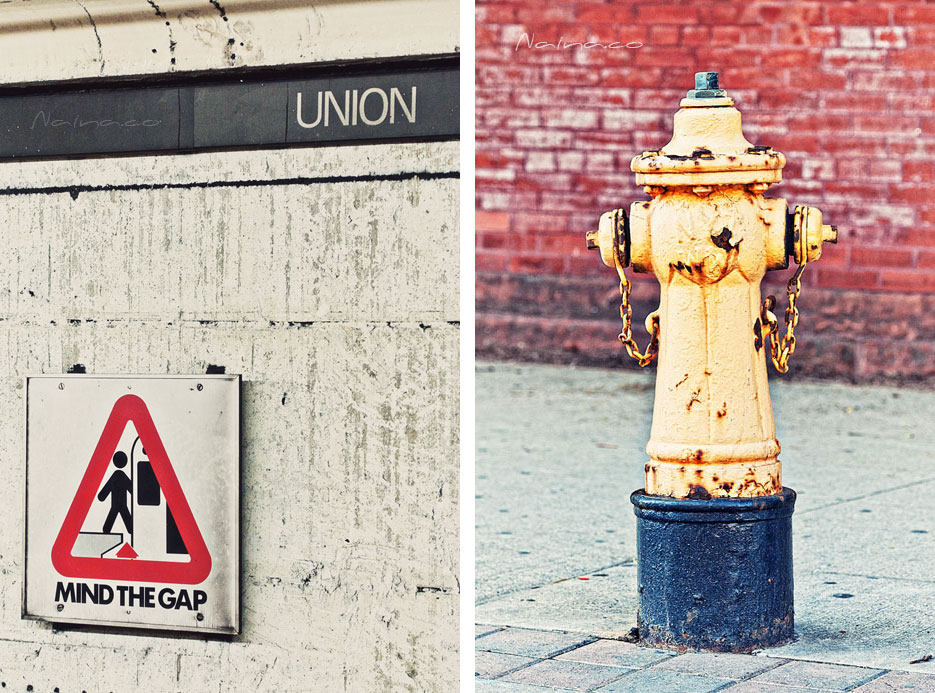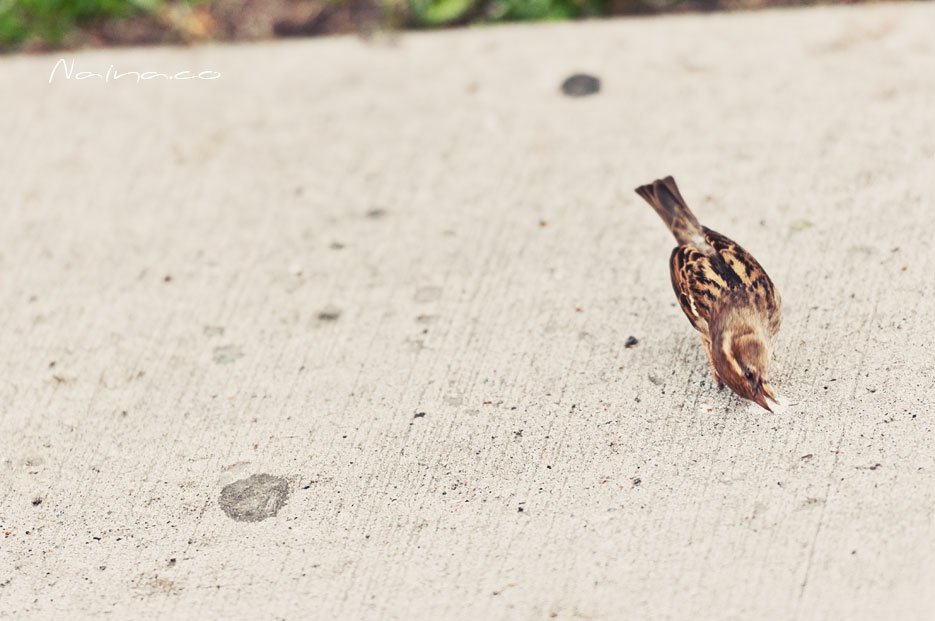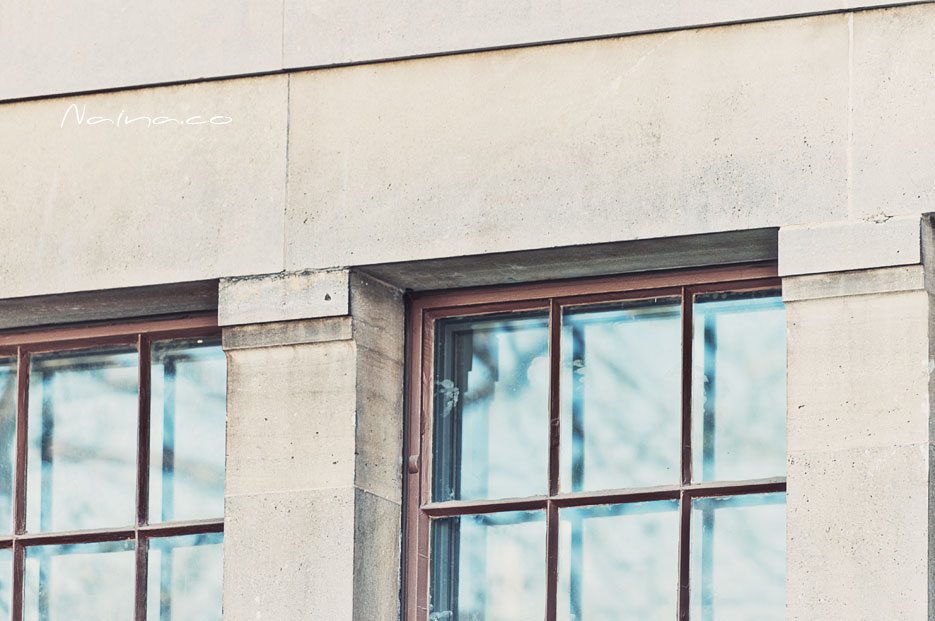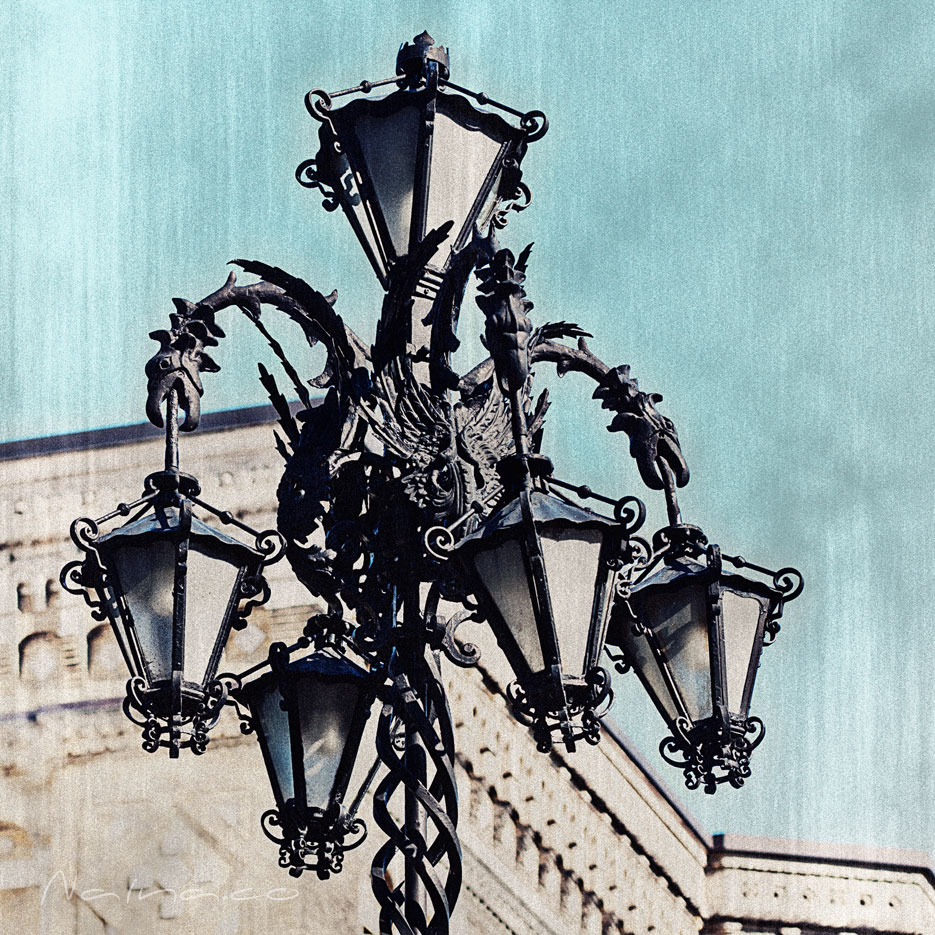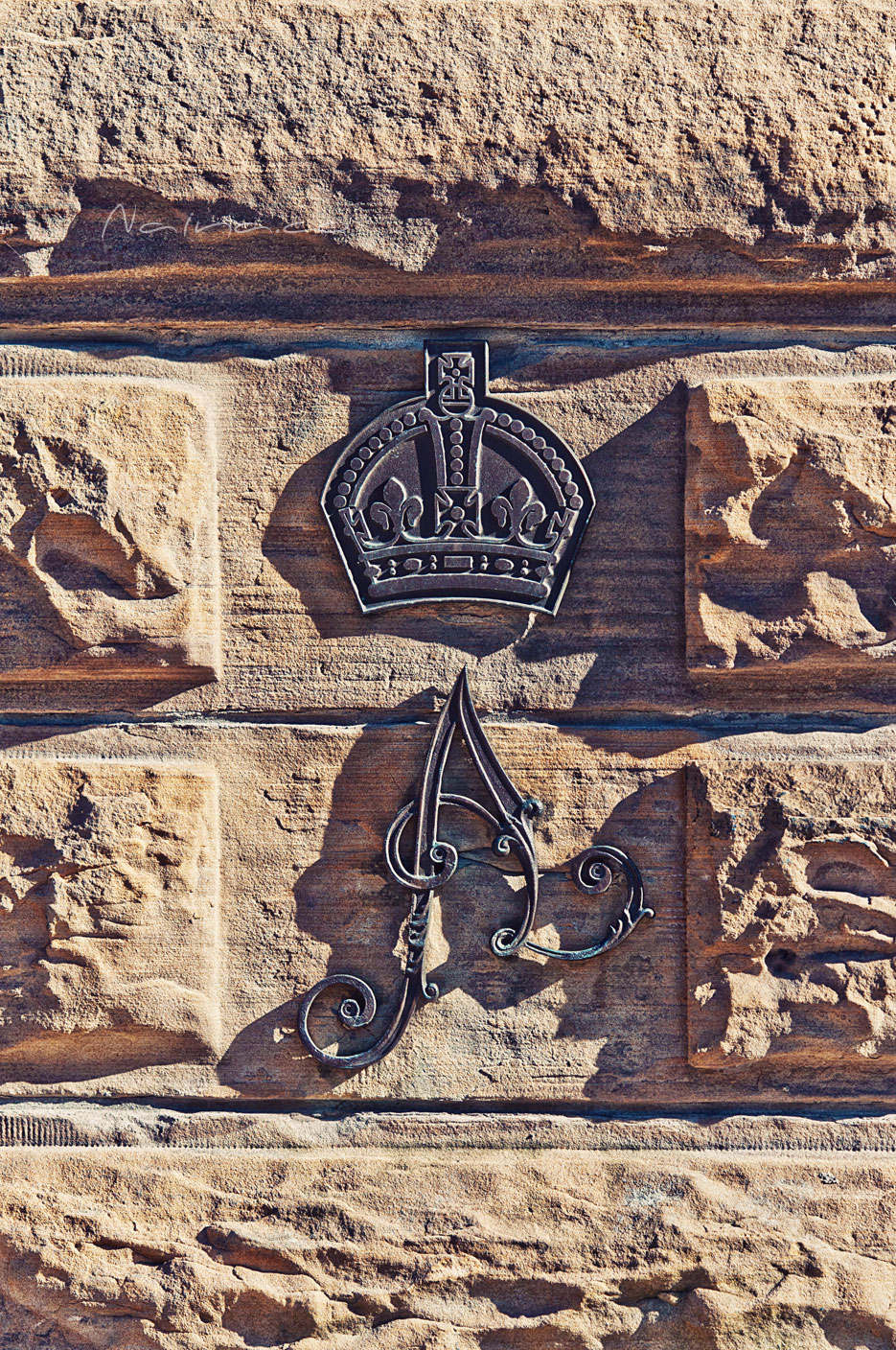 We used the GO Transit bus from Square One, Mississauga to Union, Toronto and then took the subway to the Royal Ontario Museum and then took a cab to Kensington Market. The above are some images from the walk before we reached Kensington.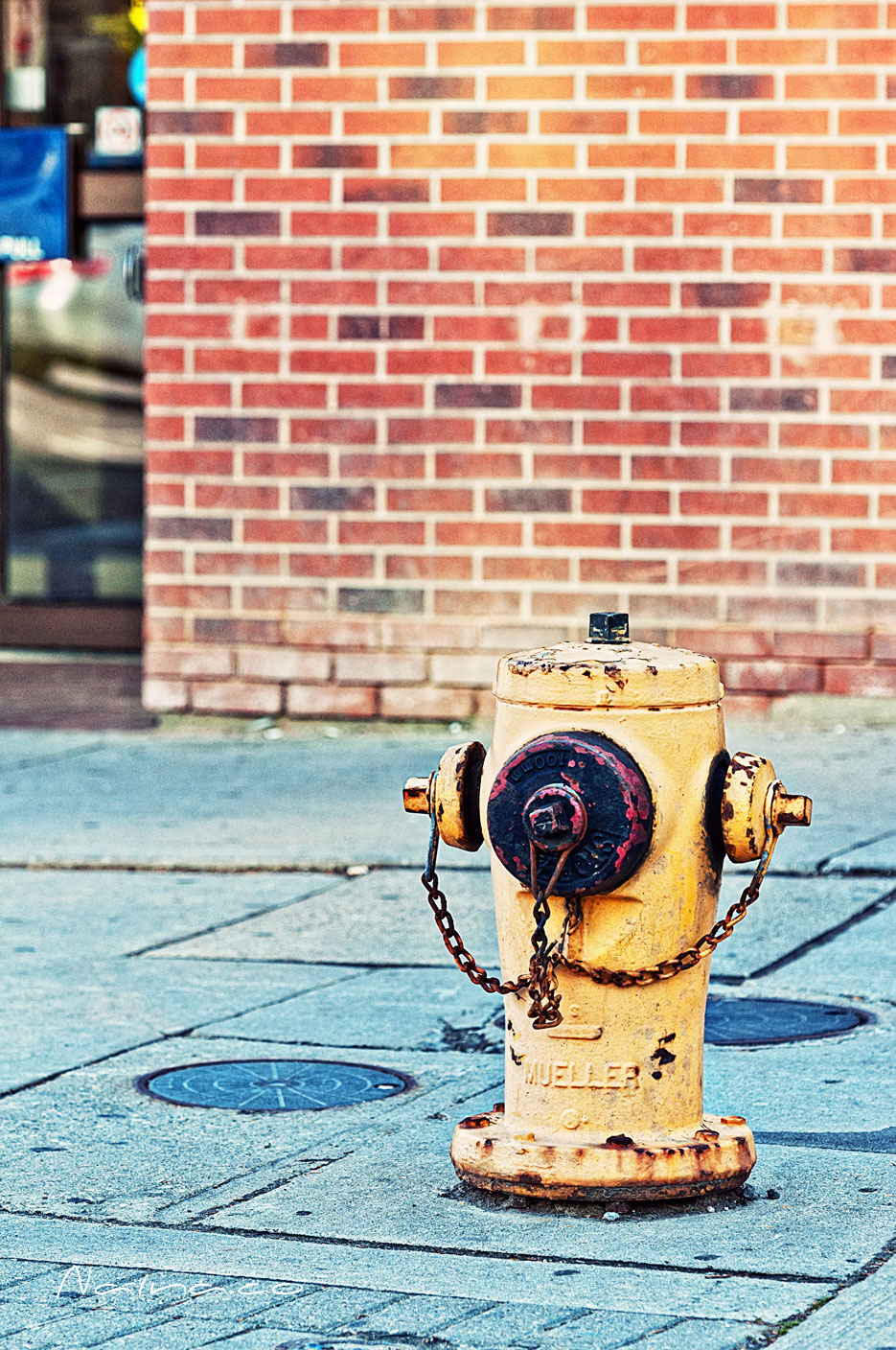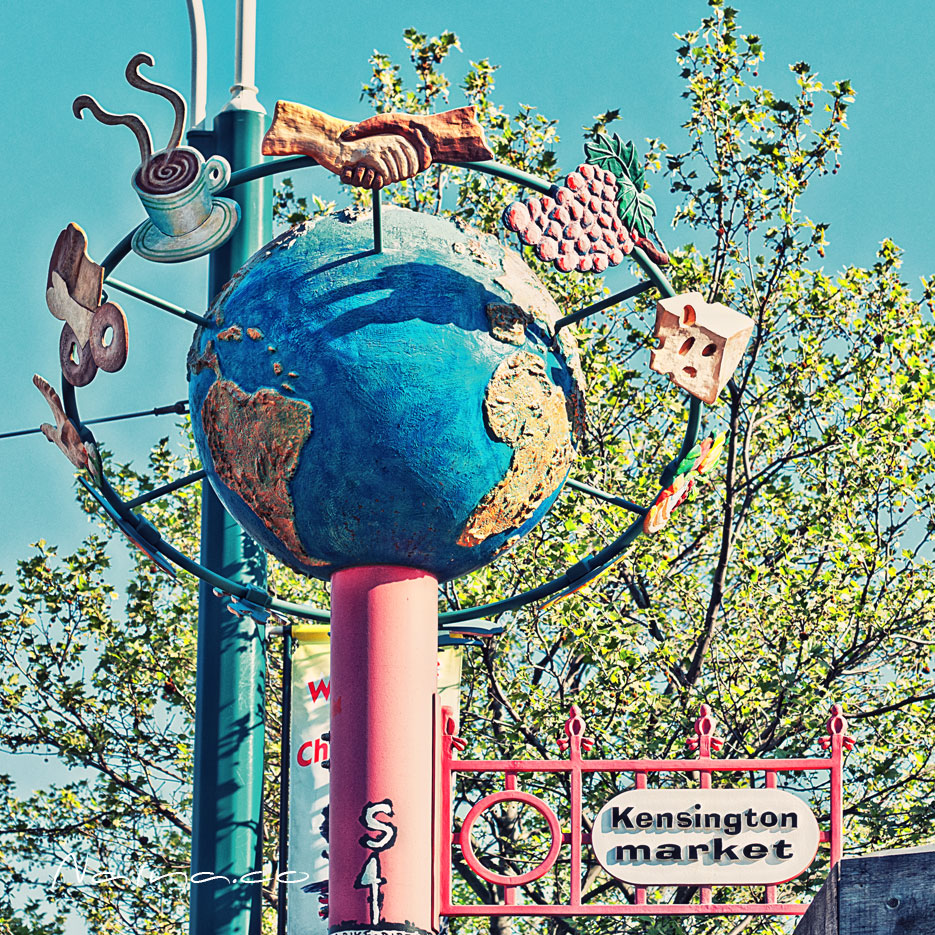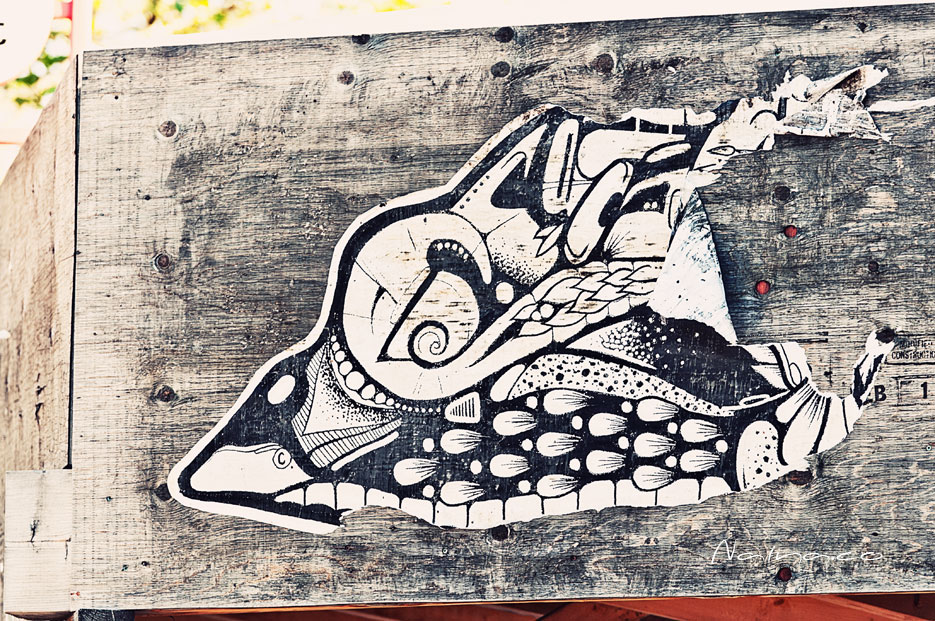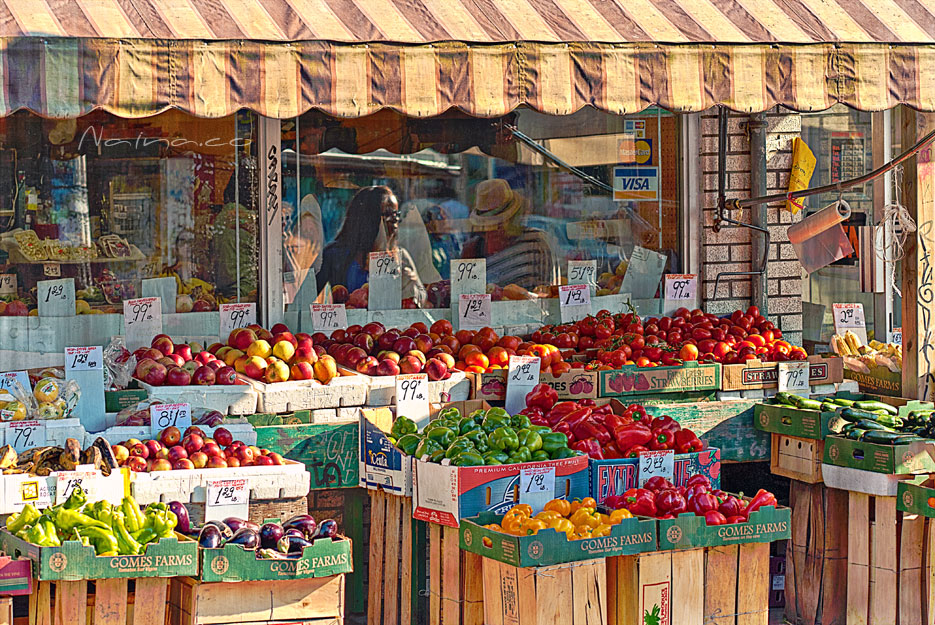 I could not stop staring at the vegetables. Fresh and so bloody big! Just for that I did not want to come back to India. It seems like all the good stuff gets exported out of India.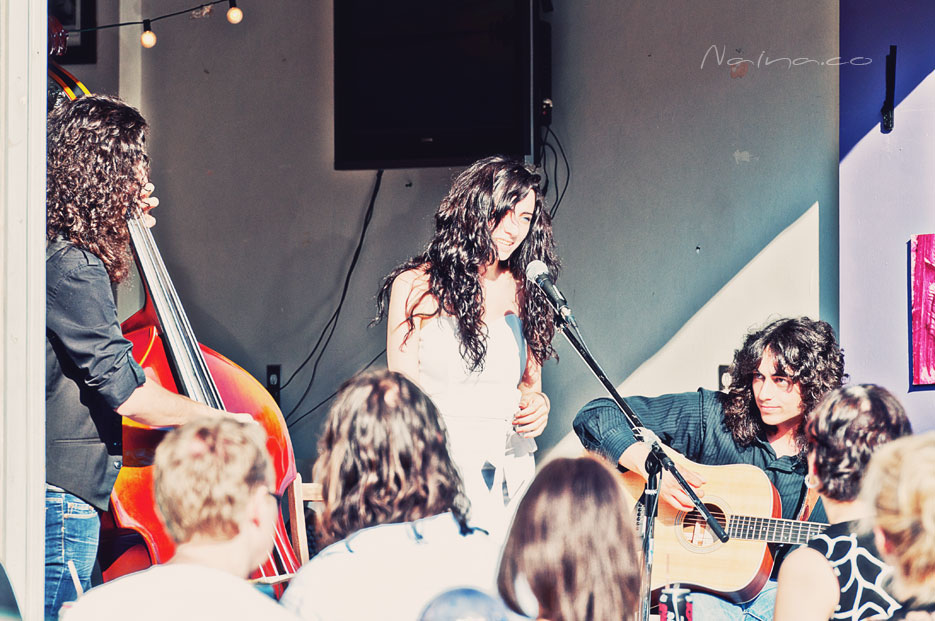 They were standing at the entrance to an art gallery and singing / playing music.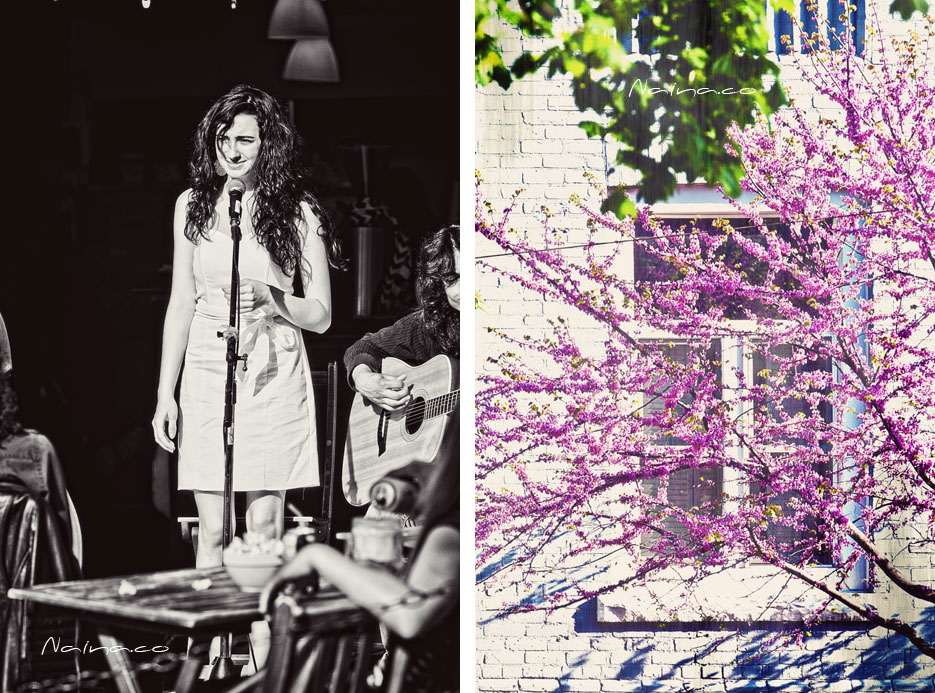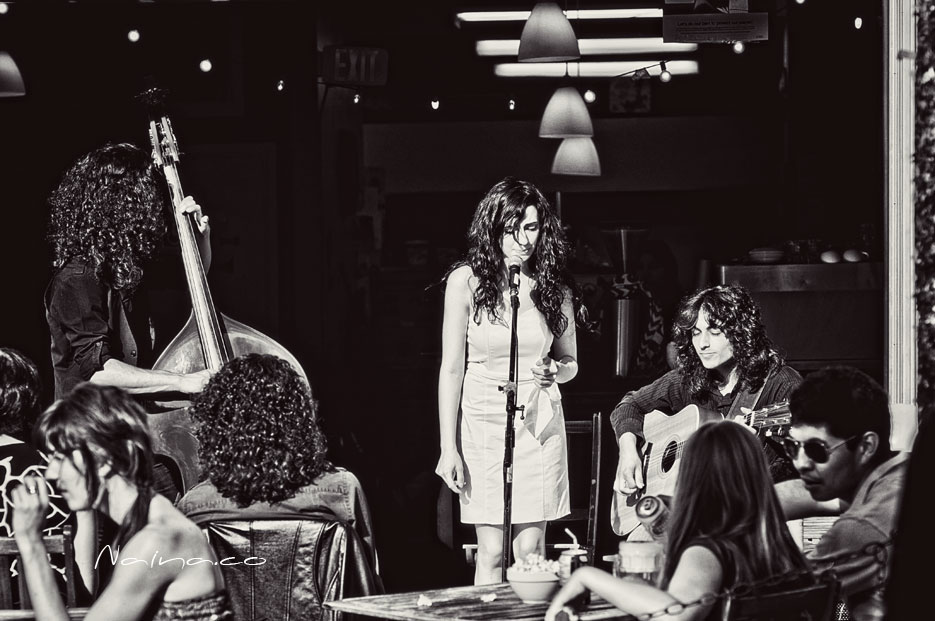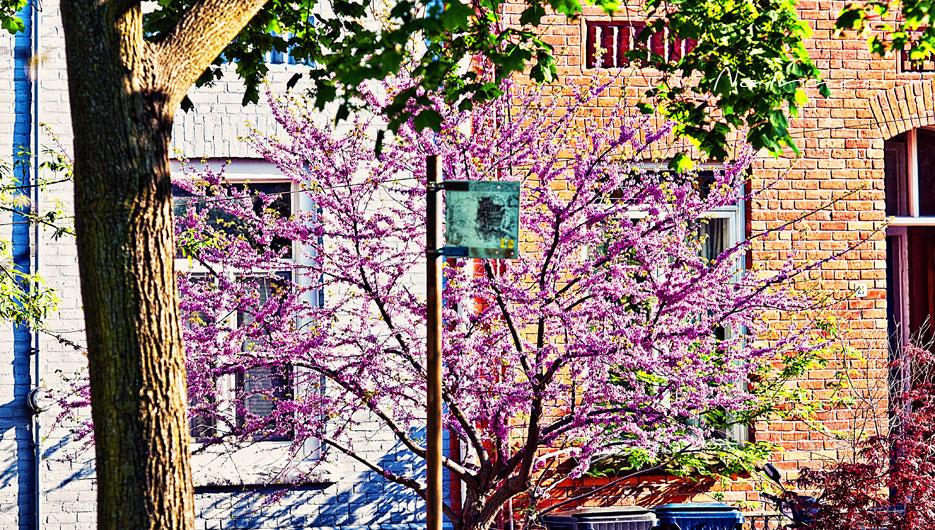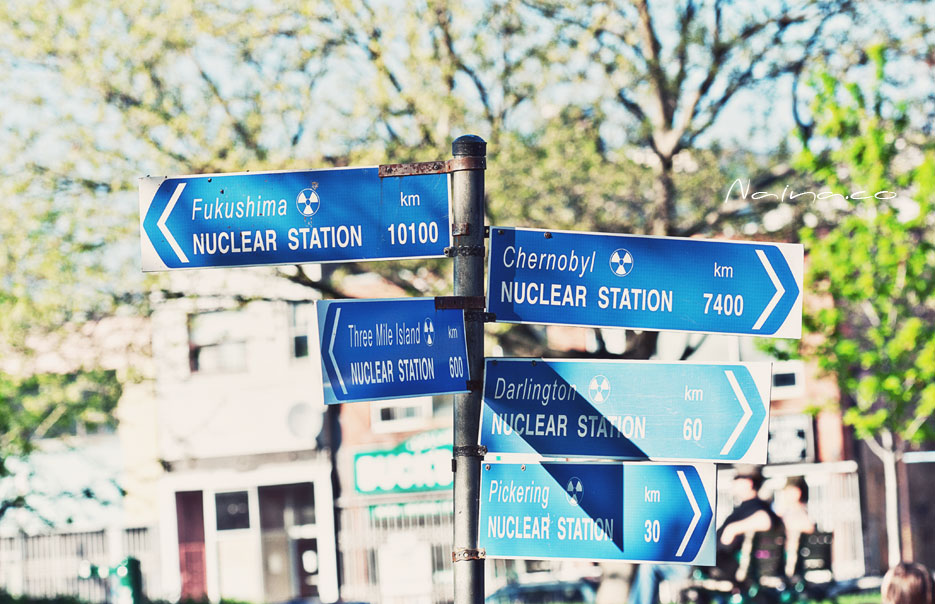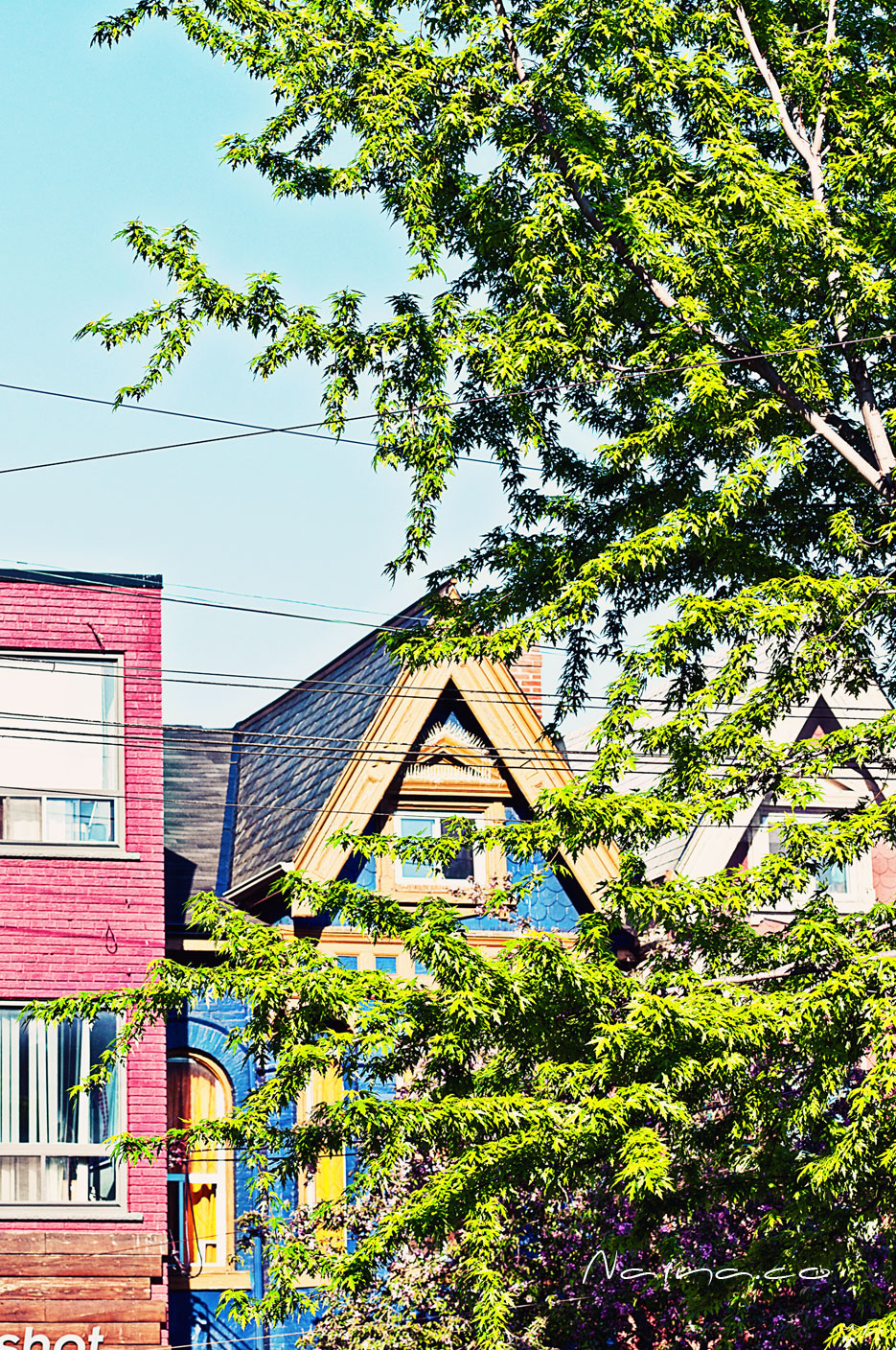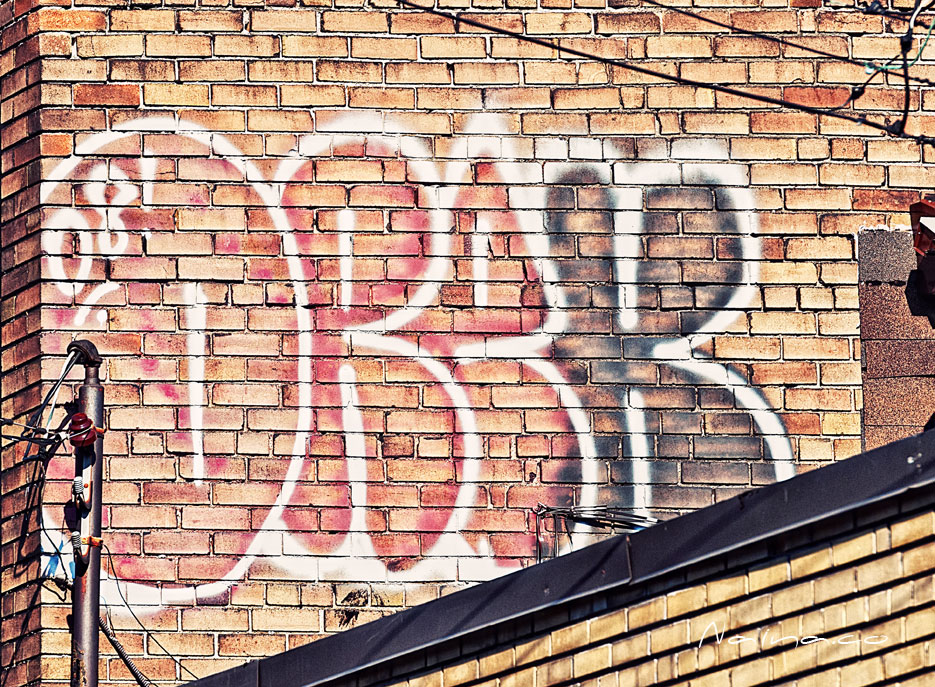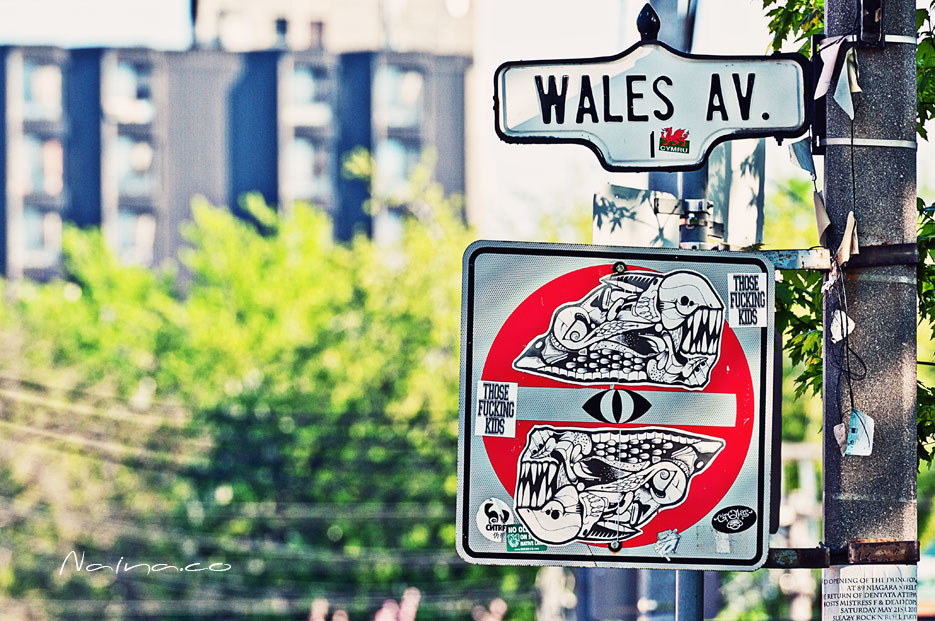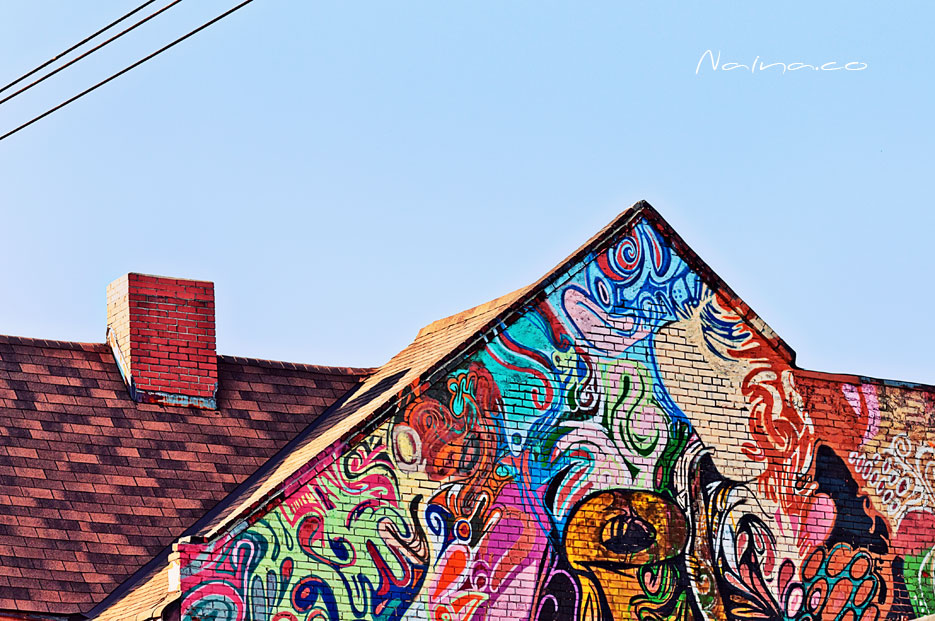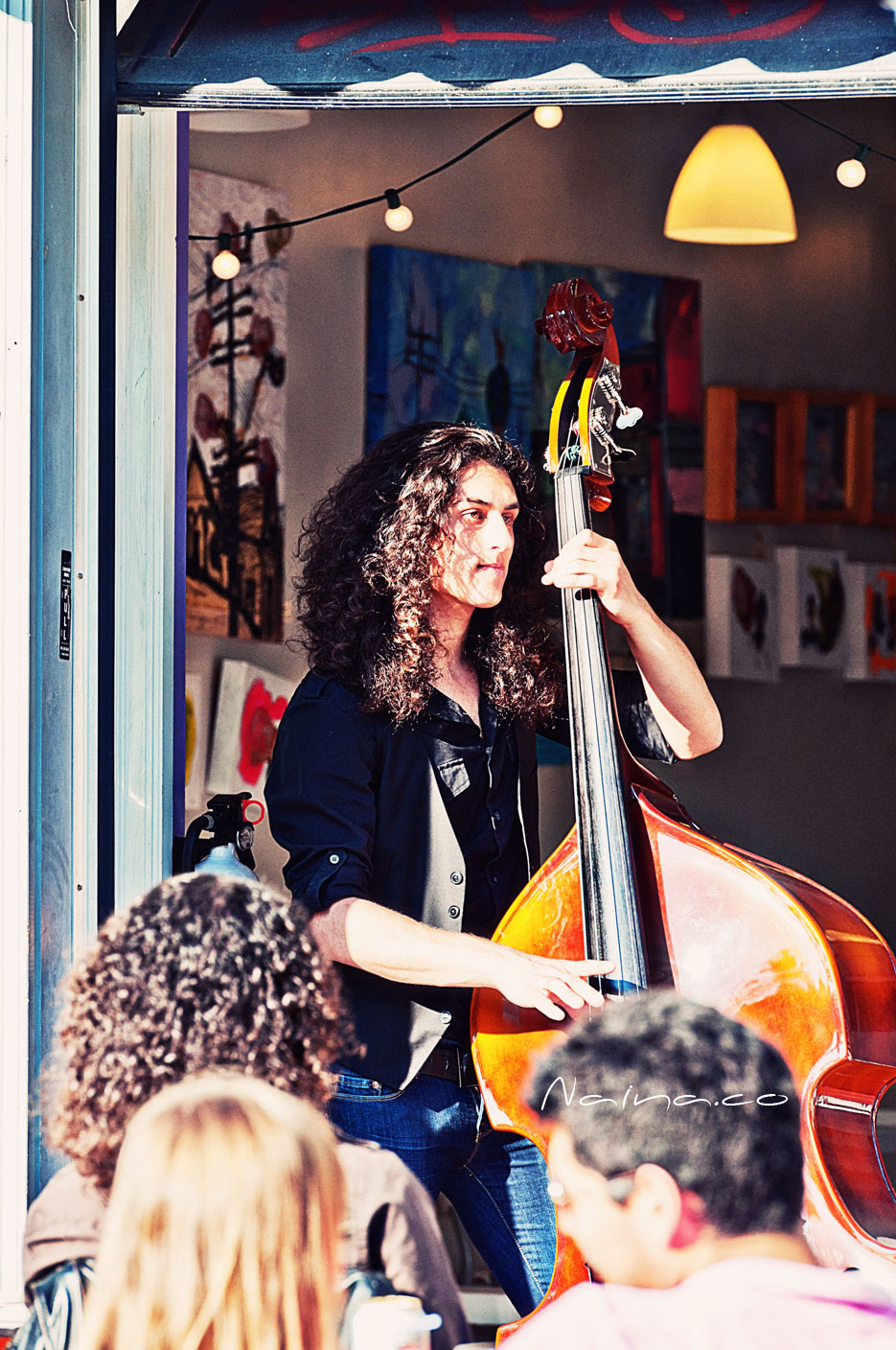 Absolutely had to come back to make another image of this gentleman – gorgeous people deserve at least that much.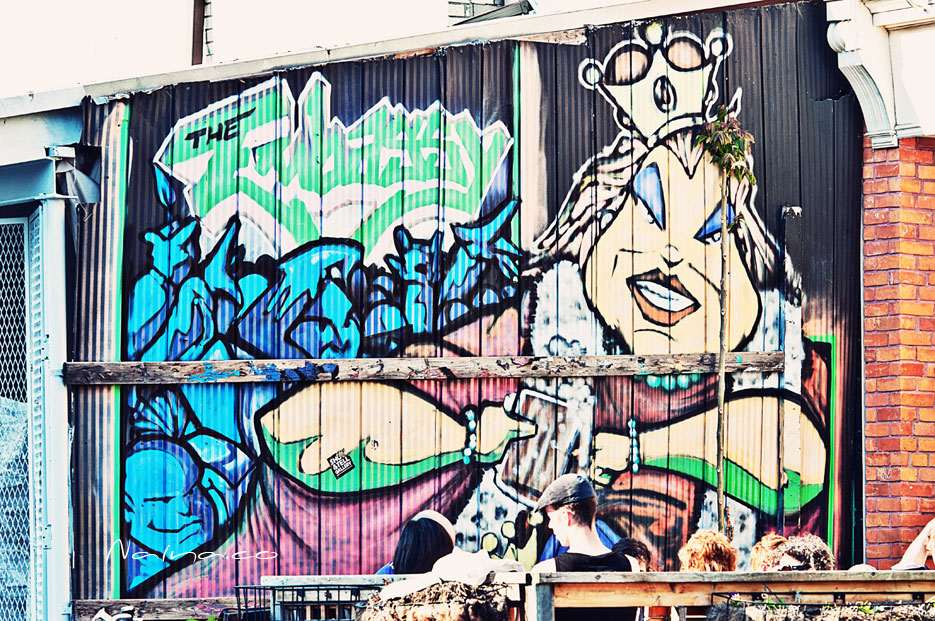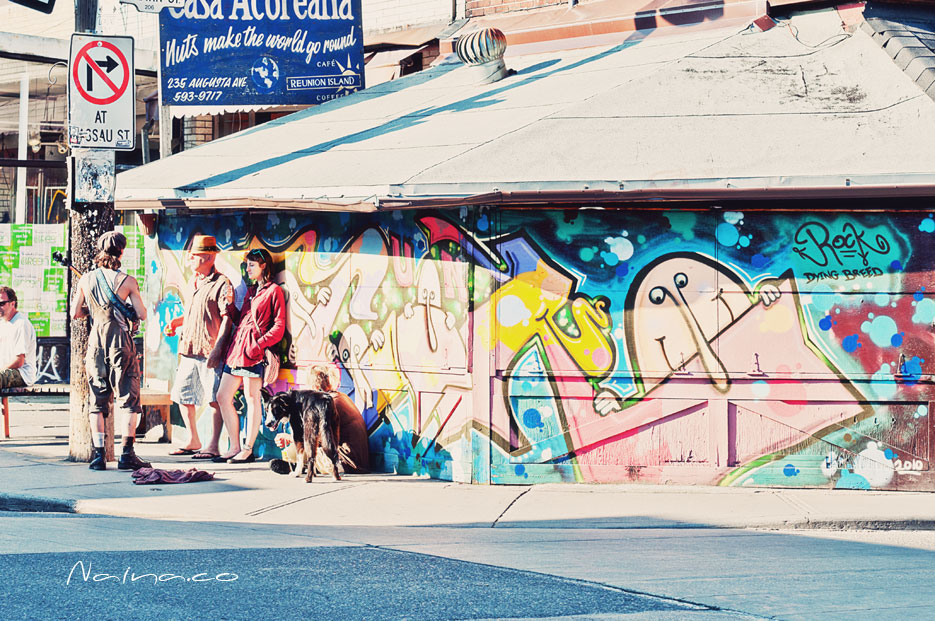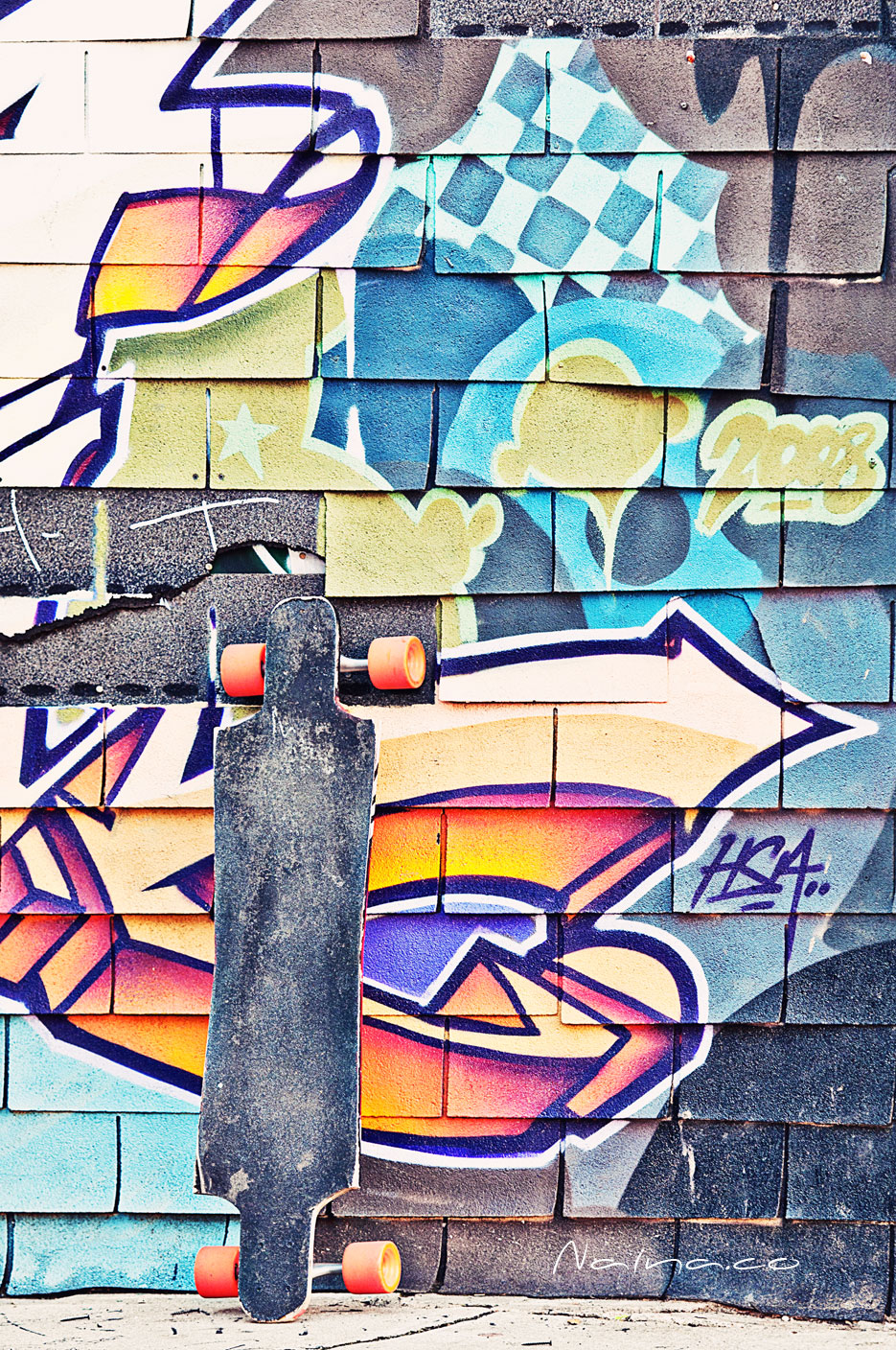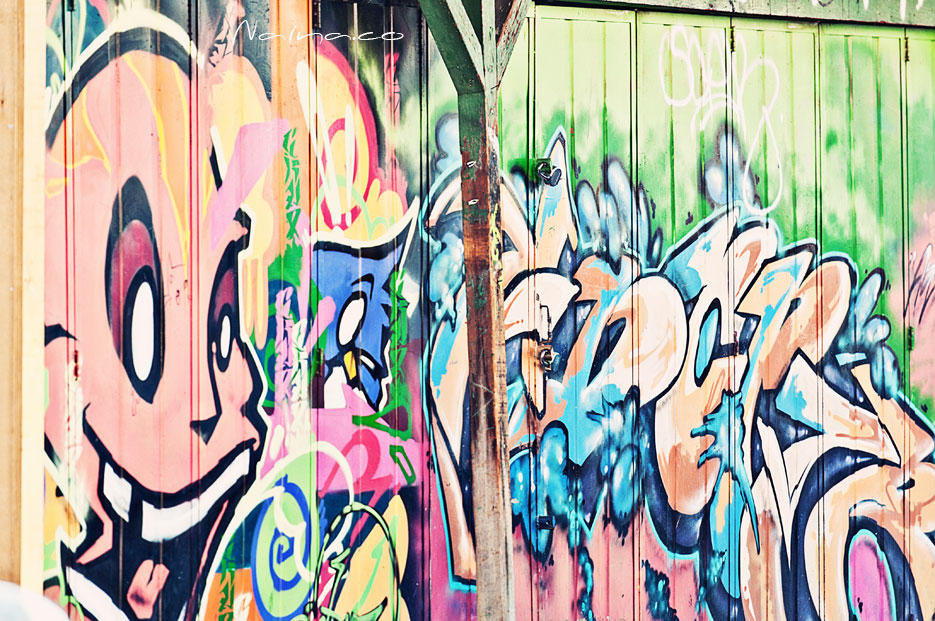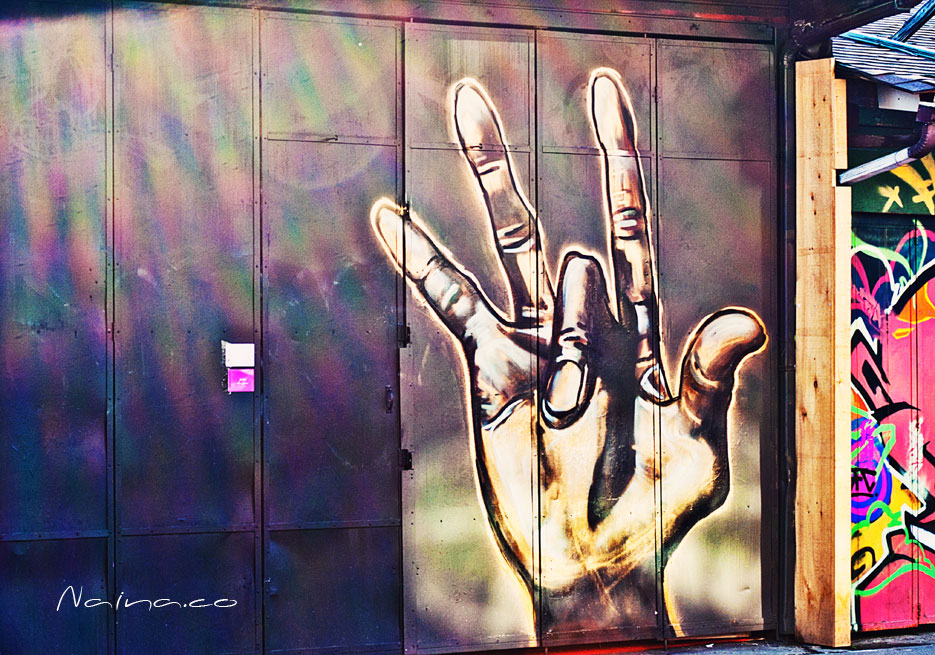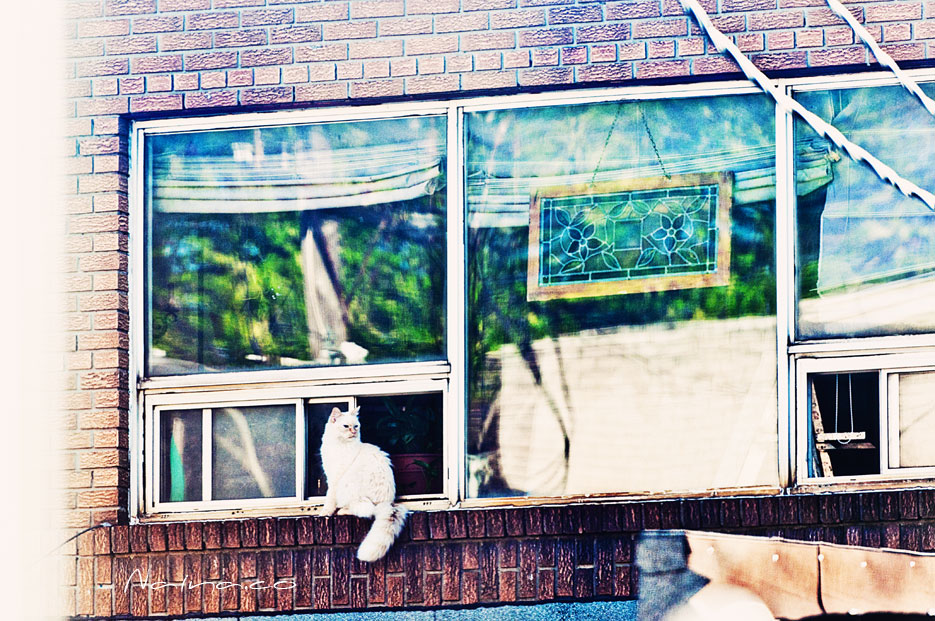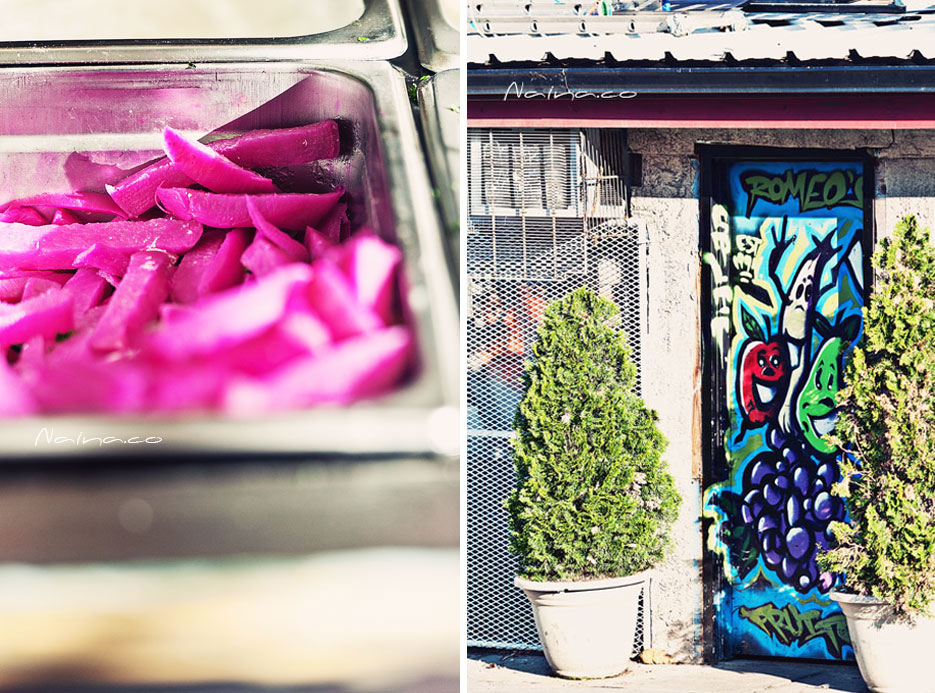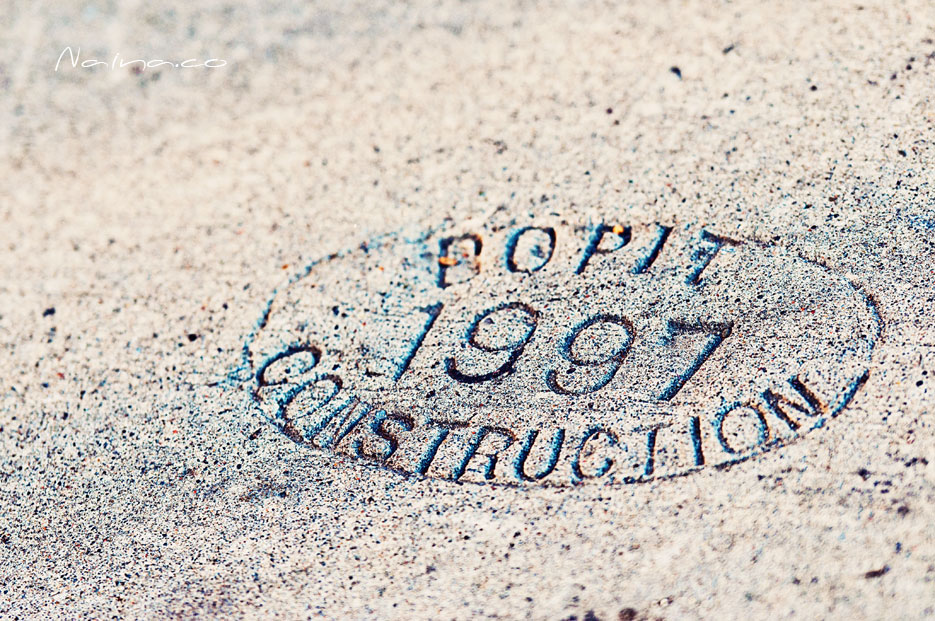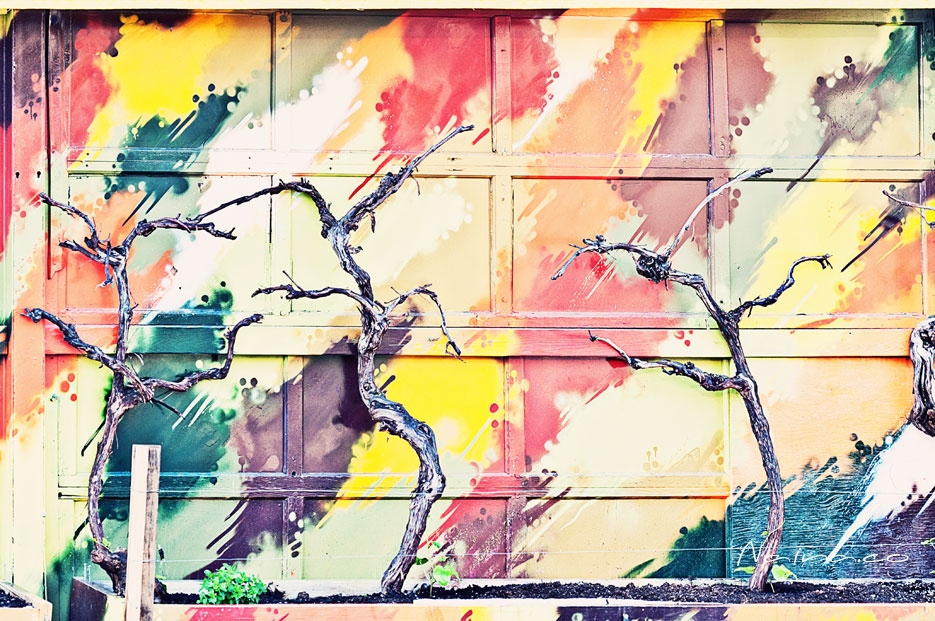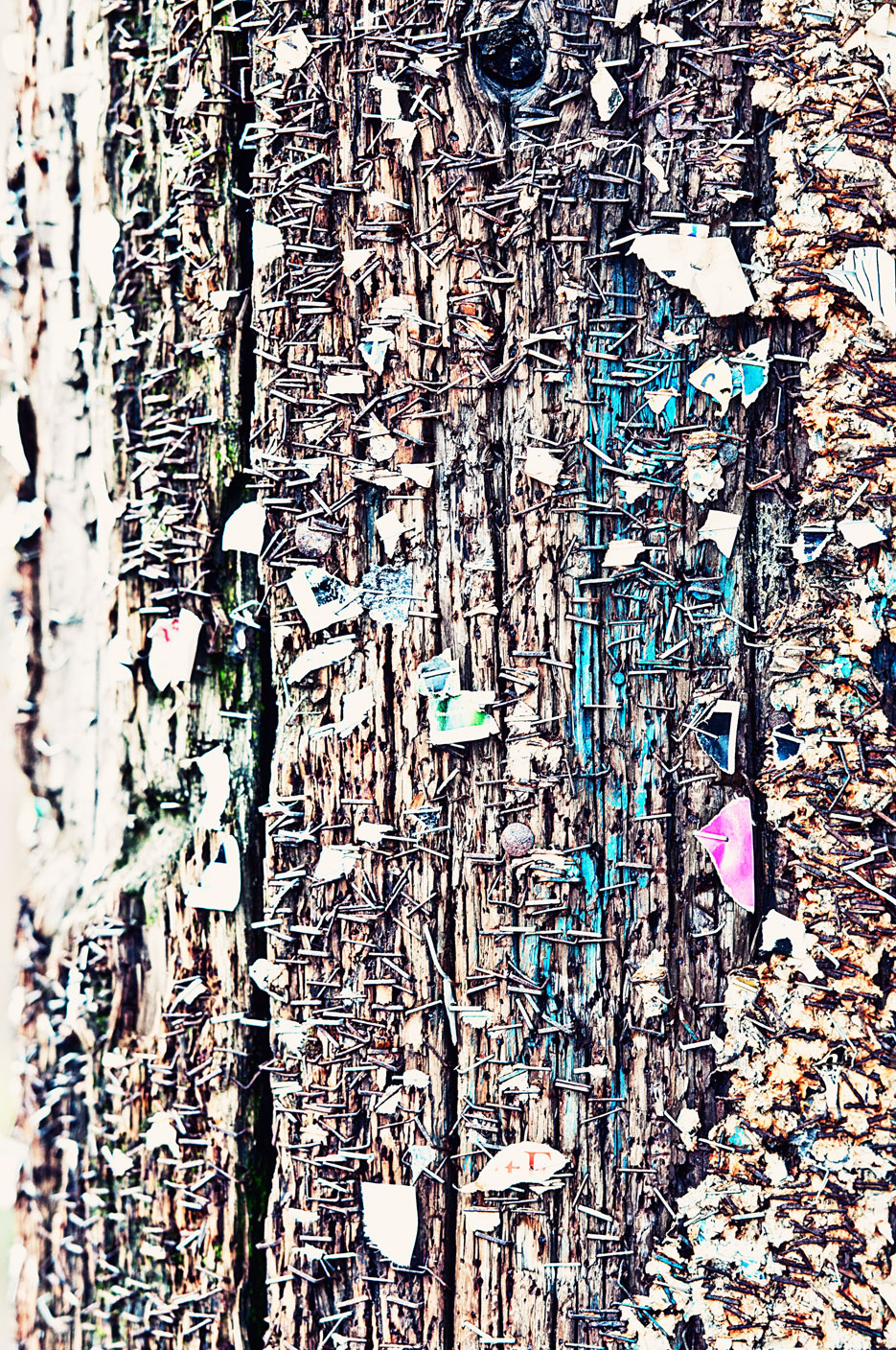 Staples left behind from the notices.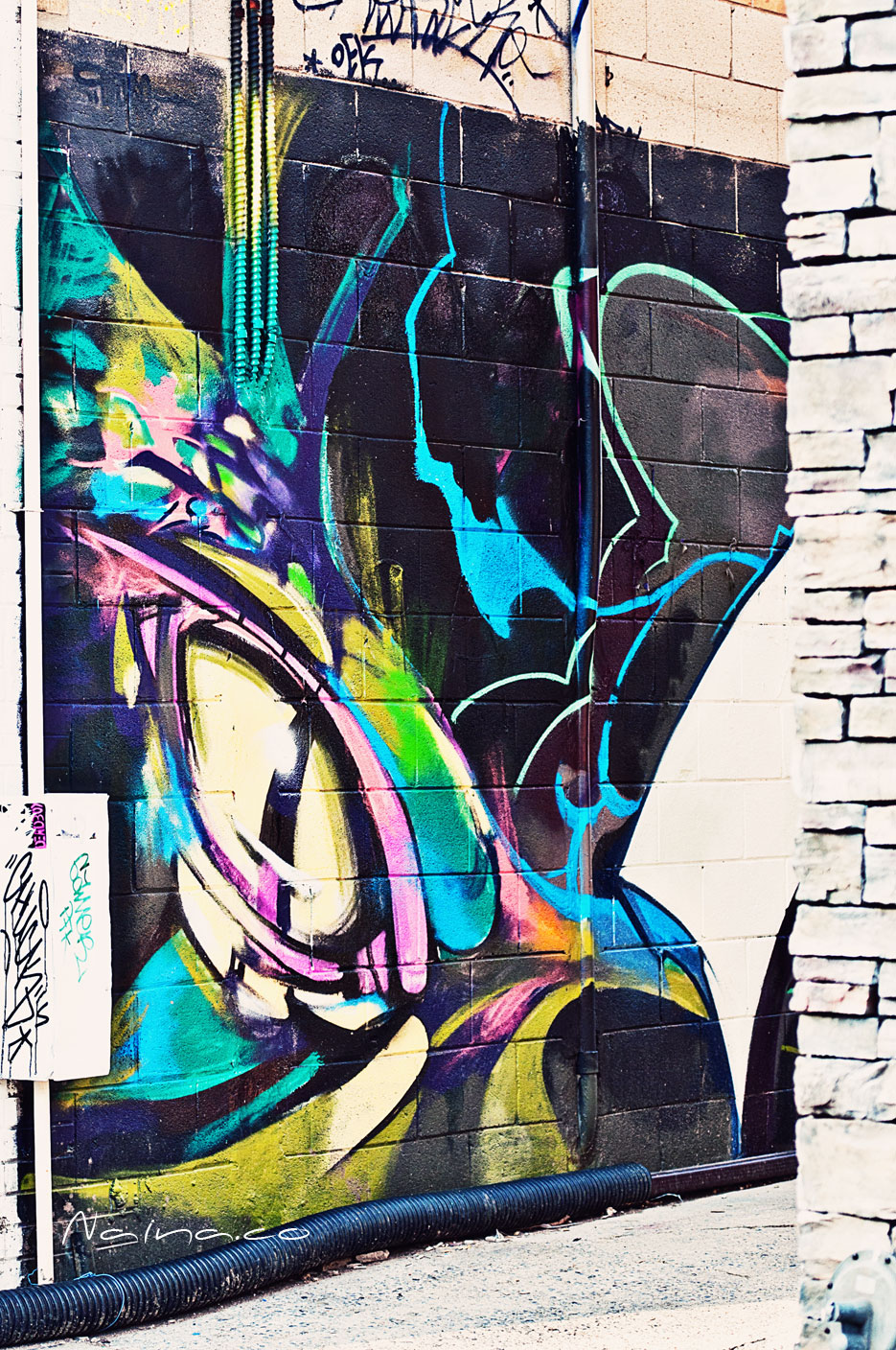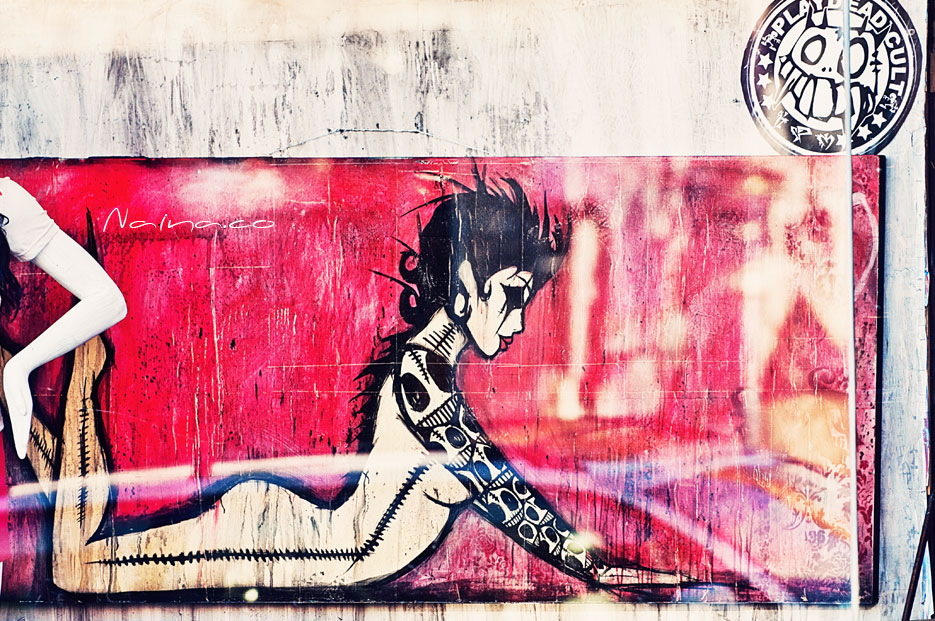 The above is a painting for sale. Not graffiti.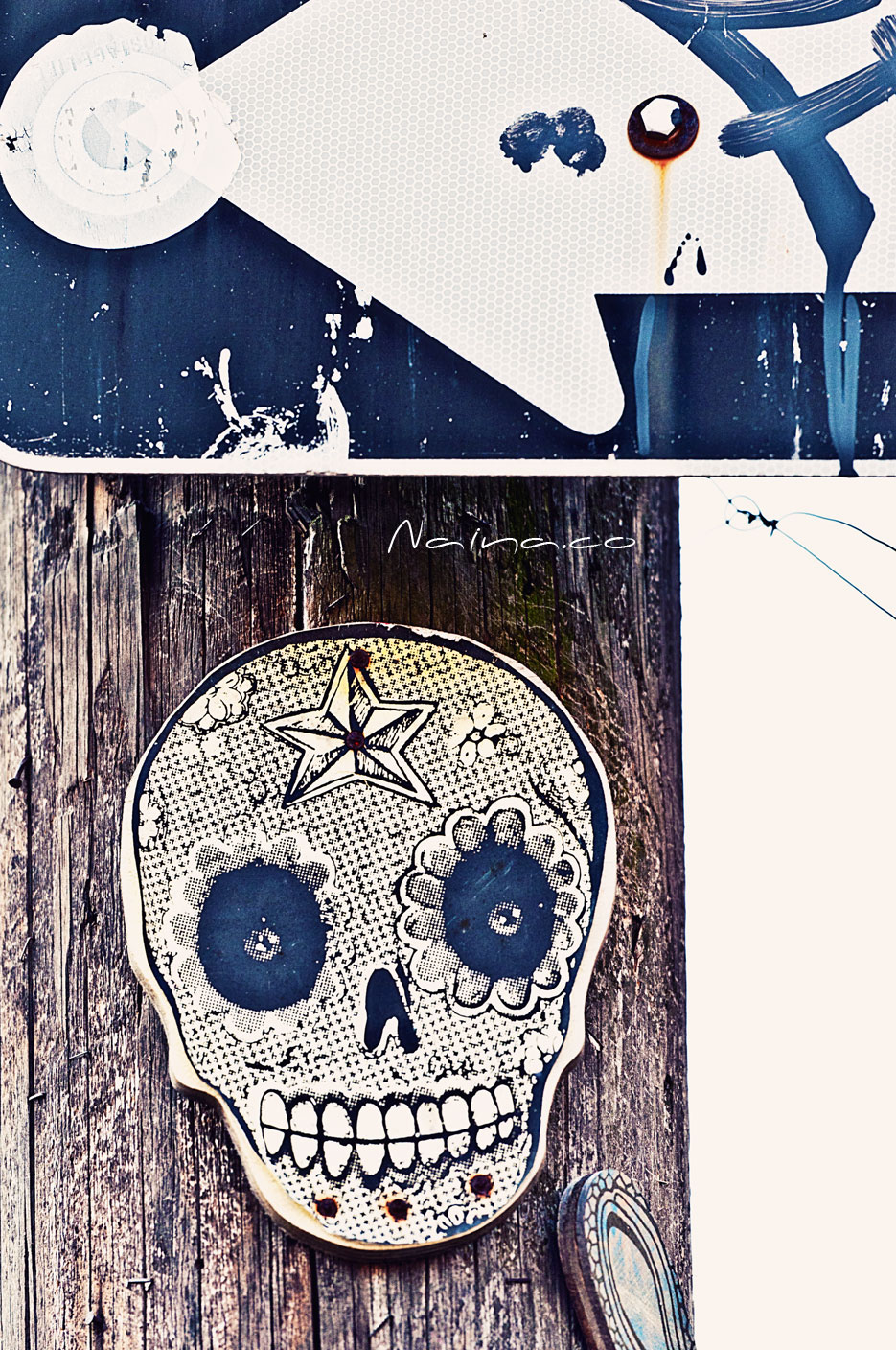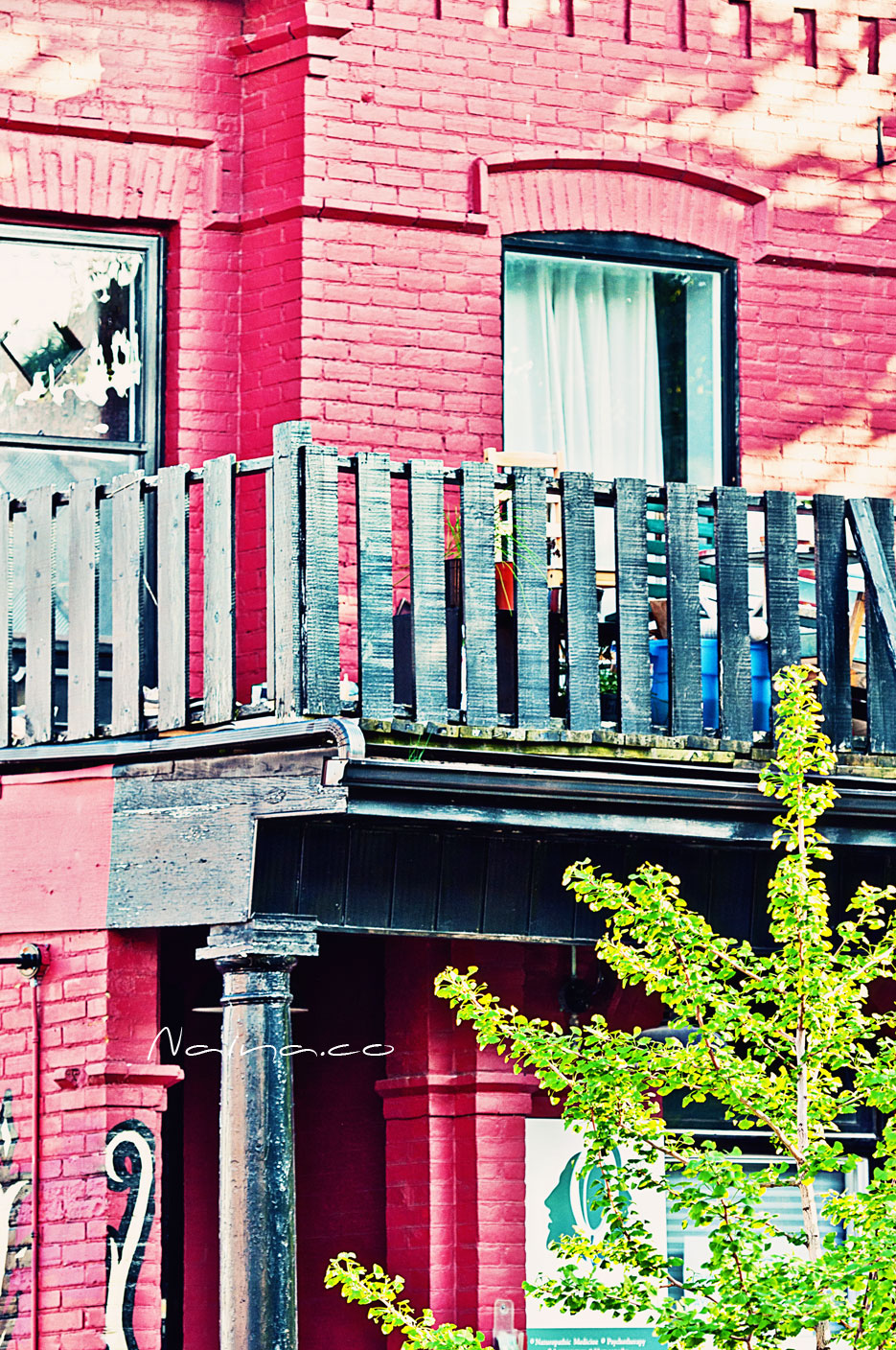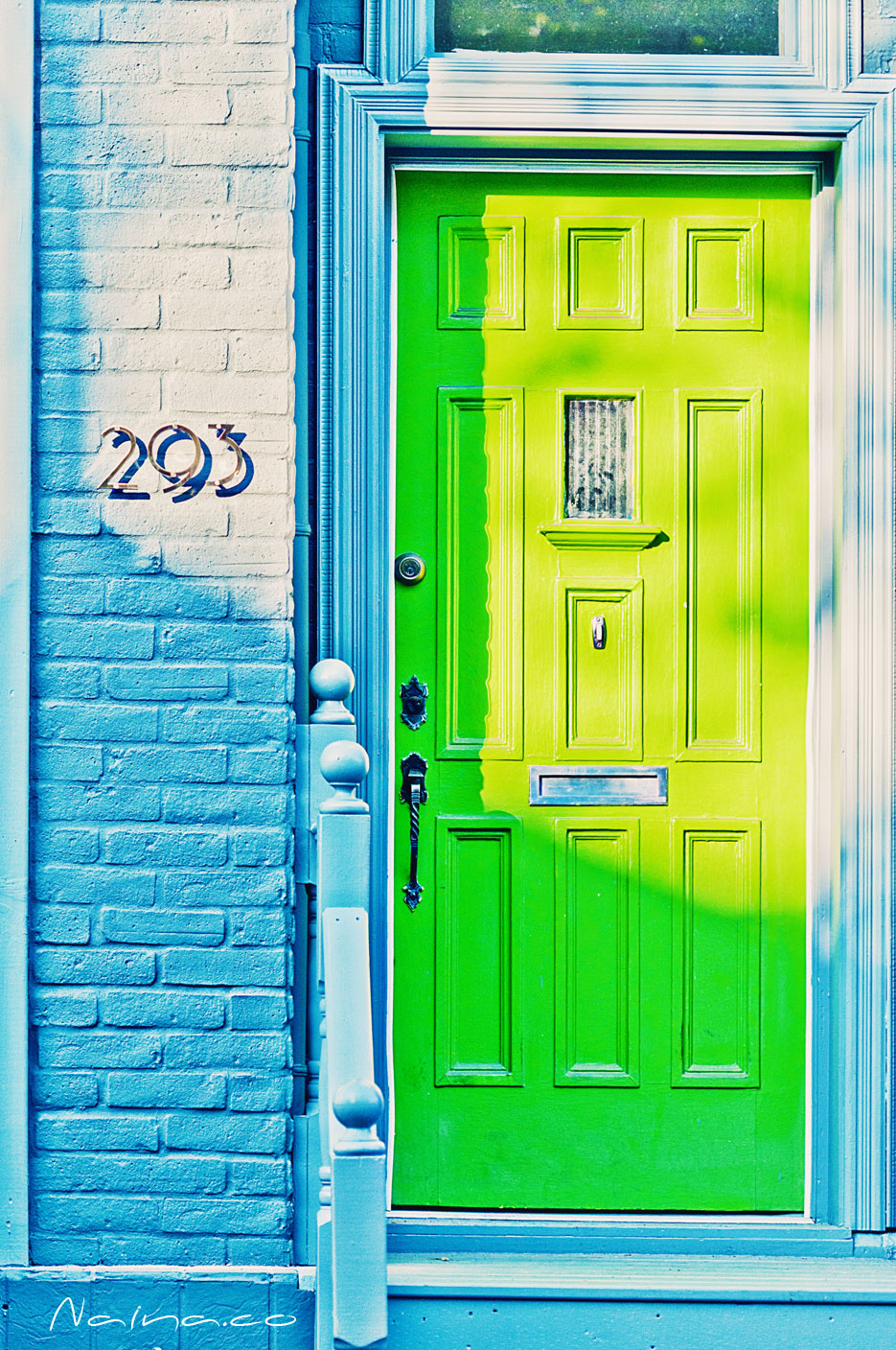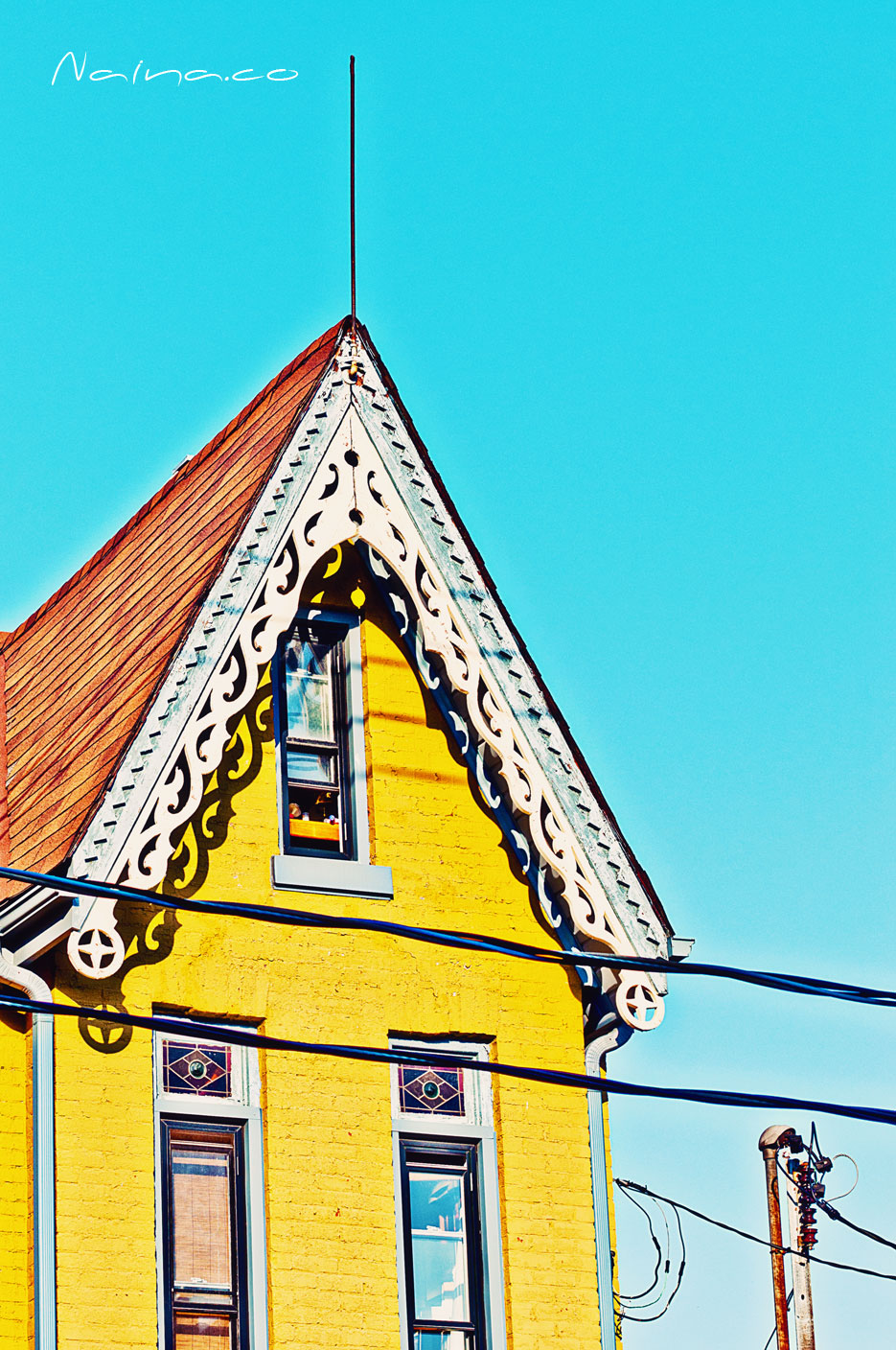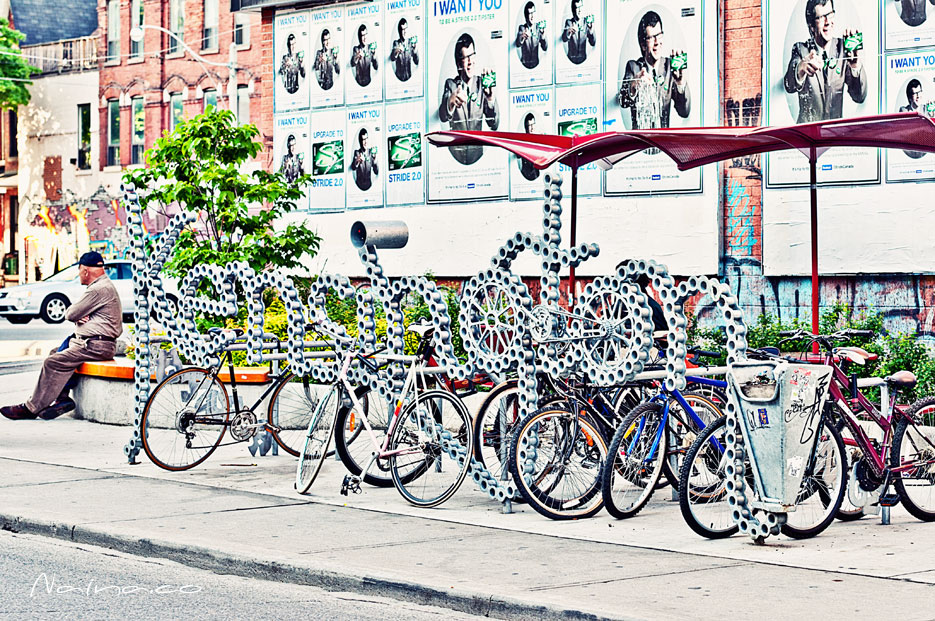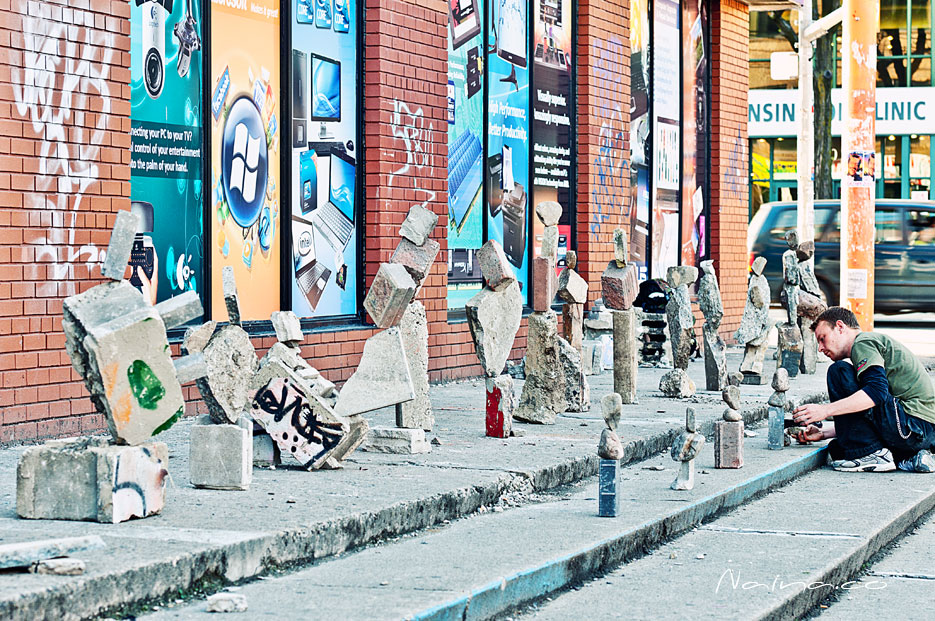 He was making streetside sculpture. We stopped and spoke to him about it and asked him what he was doing and how. He distractedly replied, "No glue. Only balance." And we stood there for another 5 minutes wondering how the fuck he was doing that! A close up of one of his installations below.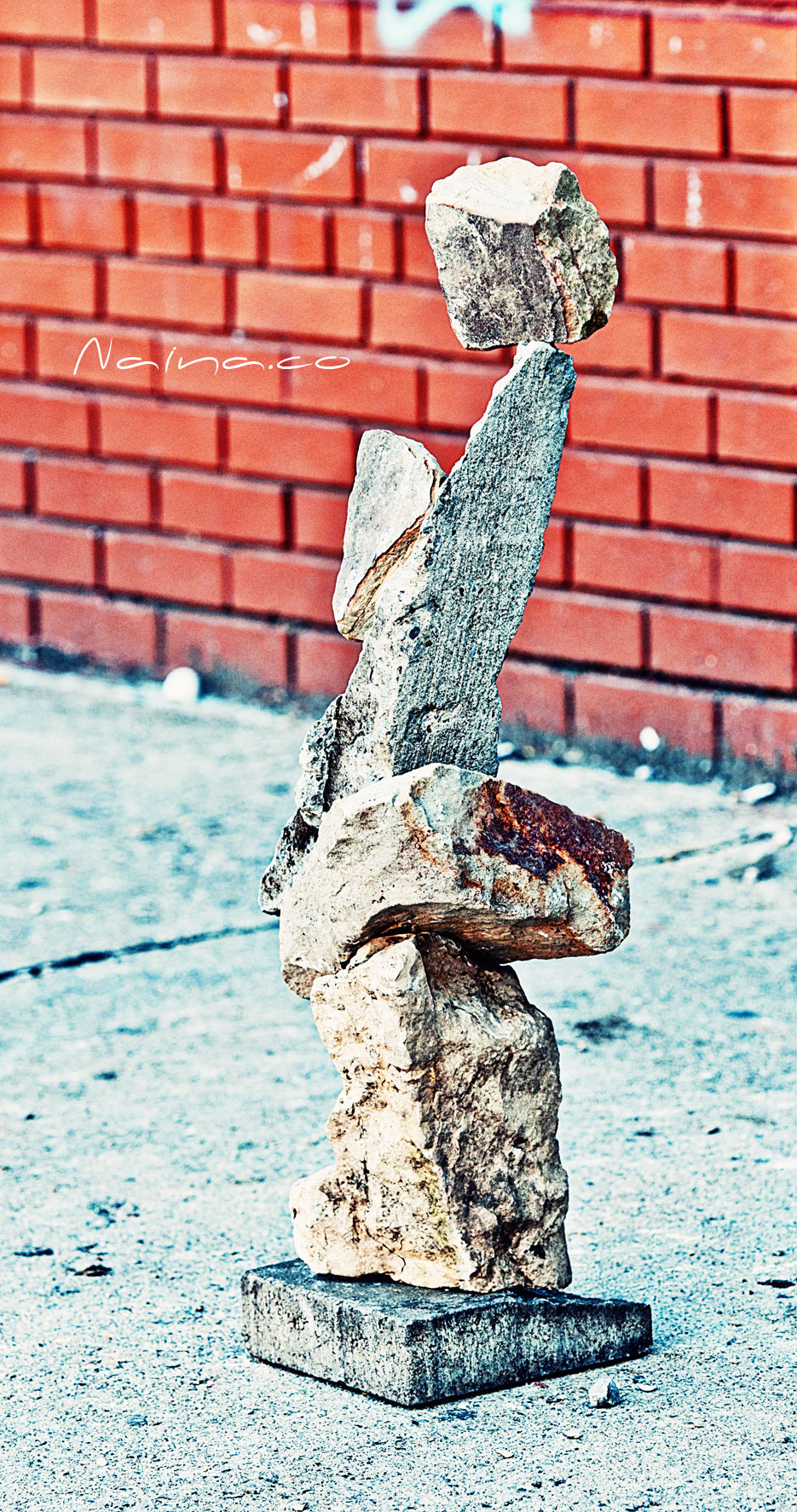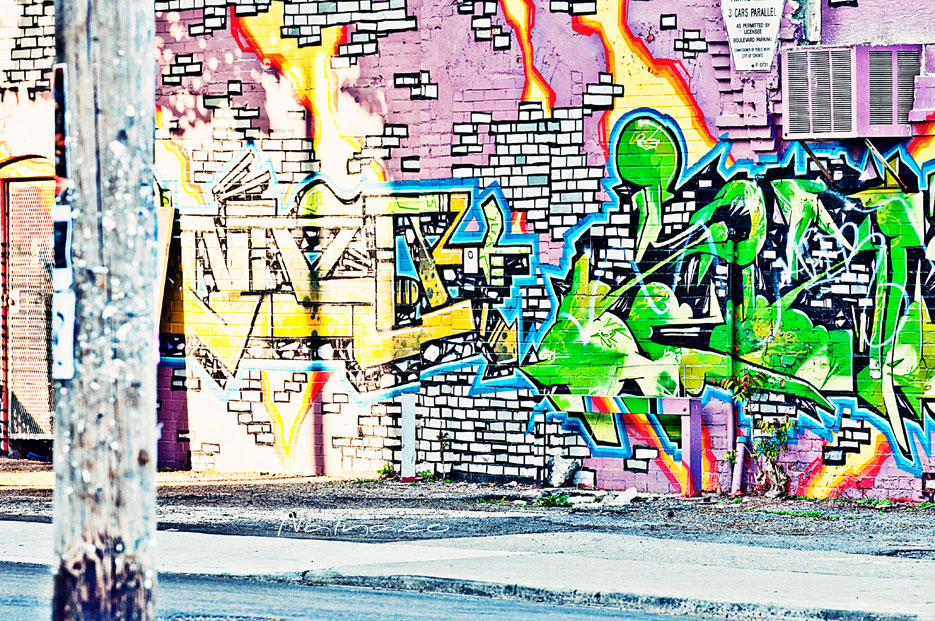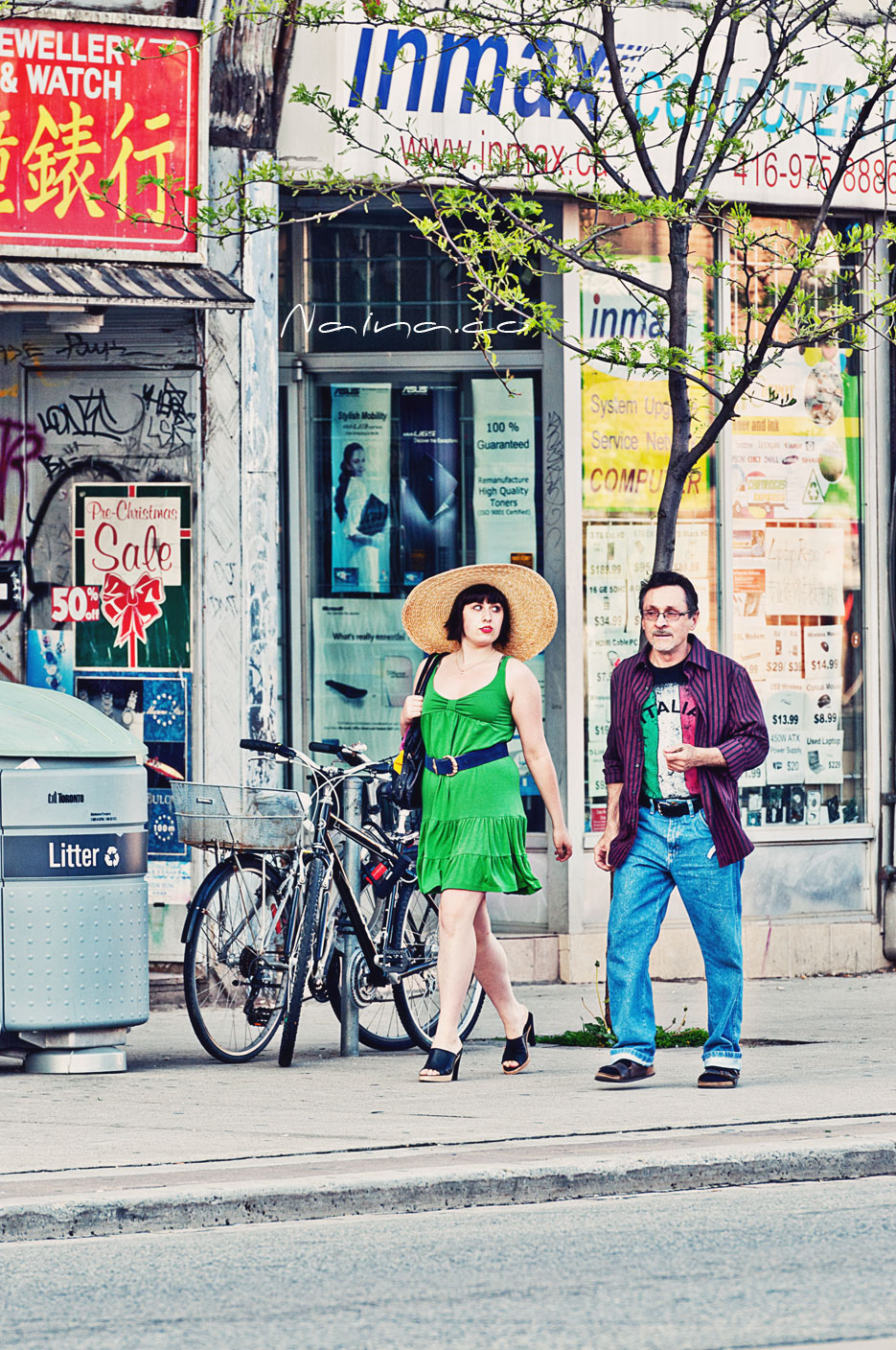 Love her dress!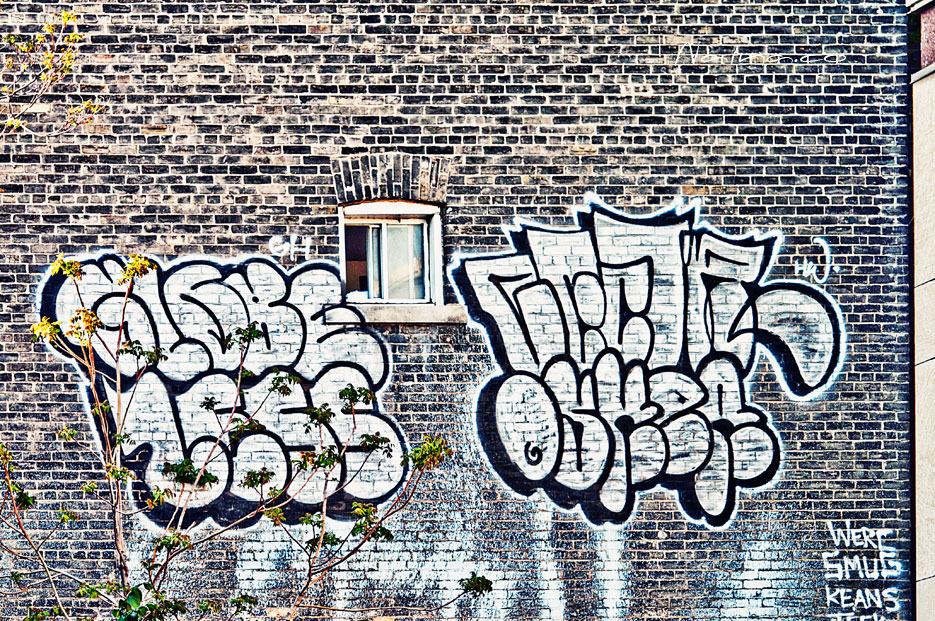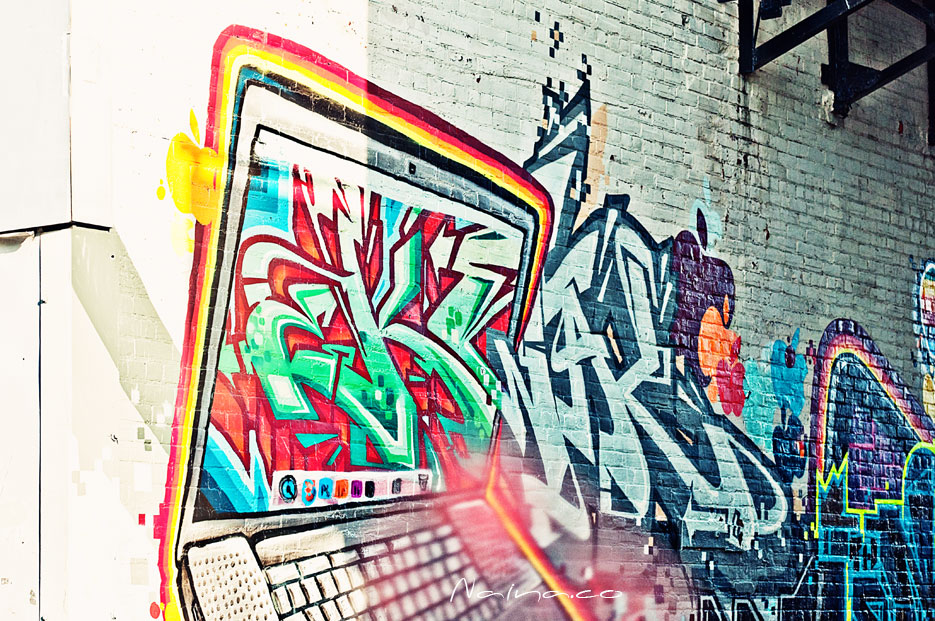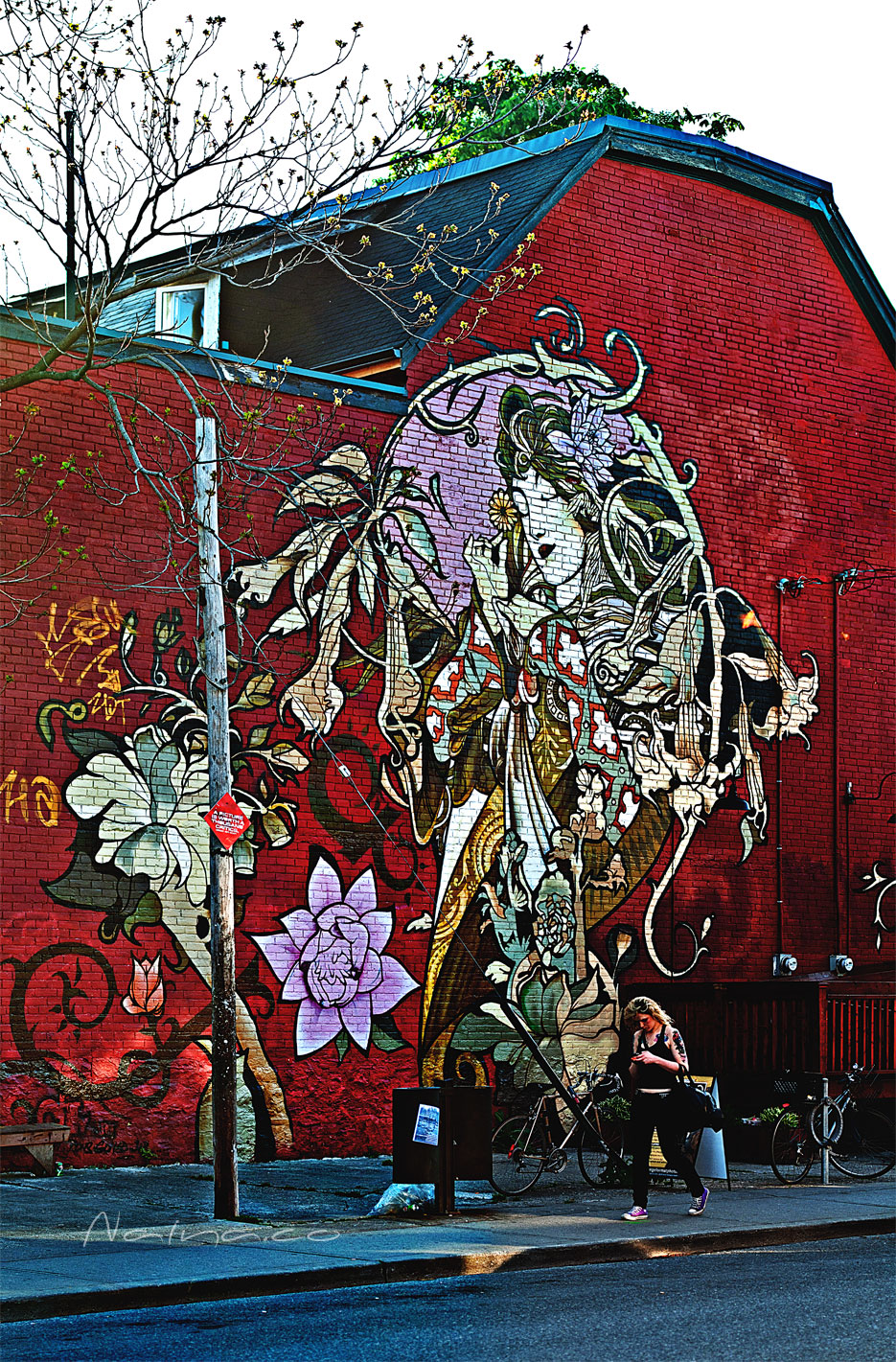 Four guys walked past me with a "Hey! Awesome camera!" when I was walking around shooting. I think it was the size of the lens – I was carrying only my 70-200mm 2.8 Nikkor more than the camera itself. I was also very self-conscious because I had never done any form of "street-photography" prior to this. Can't attempt anything similar in most parts of Delhi / Noida / Gurgaon.