Caught up with the Tarun Tahiliani Bridal Couture Exposition at the DLF Emporio Mall in New Delhi. Just in time – today was the last day of the "show". The venue held large signs of "No Photography" and although none of the security personnel stopped me from shooting, I thought it best to ask Tarun himself. His first response was, "Sorry, no photography!" but when I said "But for blogging! Please!", he looked at me, smiled, waved me away and said, "Fine. For blogging." *giggle* I already like his work and he turned out to be a sweetheart too.
I was happy to see some clothing for men as well – as the under-represented gender in most clothing expositions, this was a welcome change. Some of the "chikan" work kurtas were really lovely.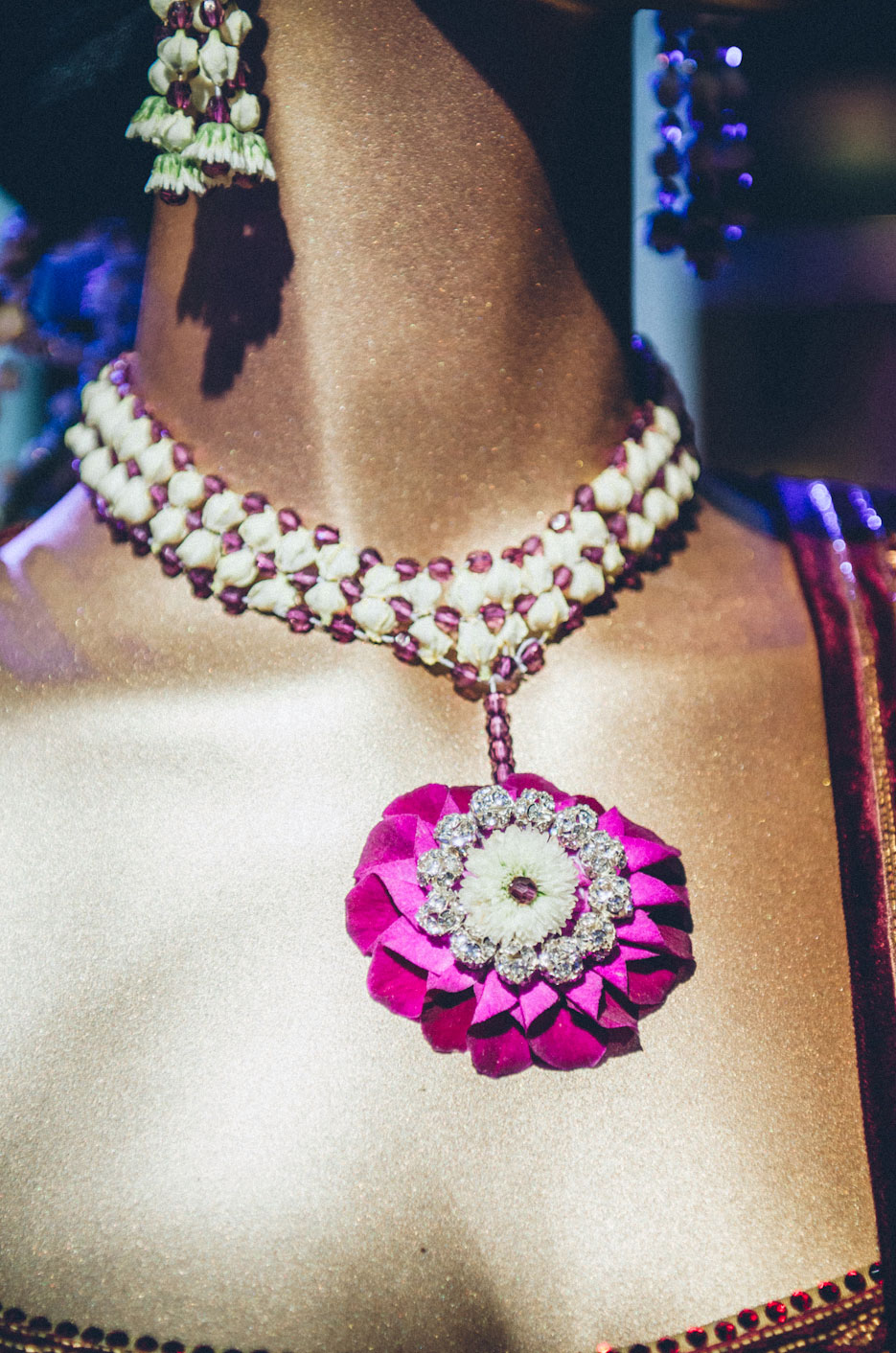 Above : looked like they used some naturals / real flowers for some of the jewelry! So elegant and beautiful.
Nice detailing and bling without going over the top to gaudy for almost 75% of the entire collection.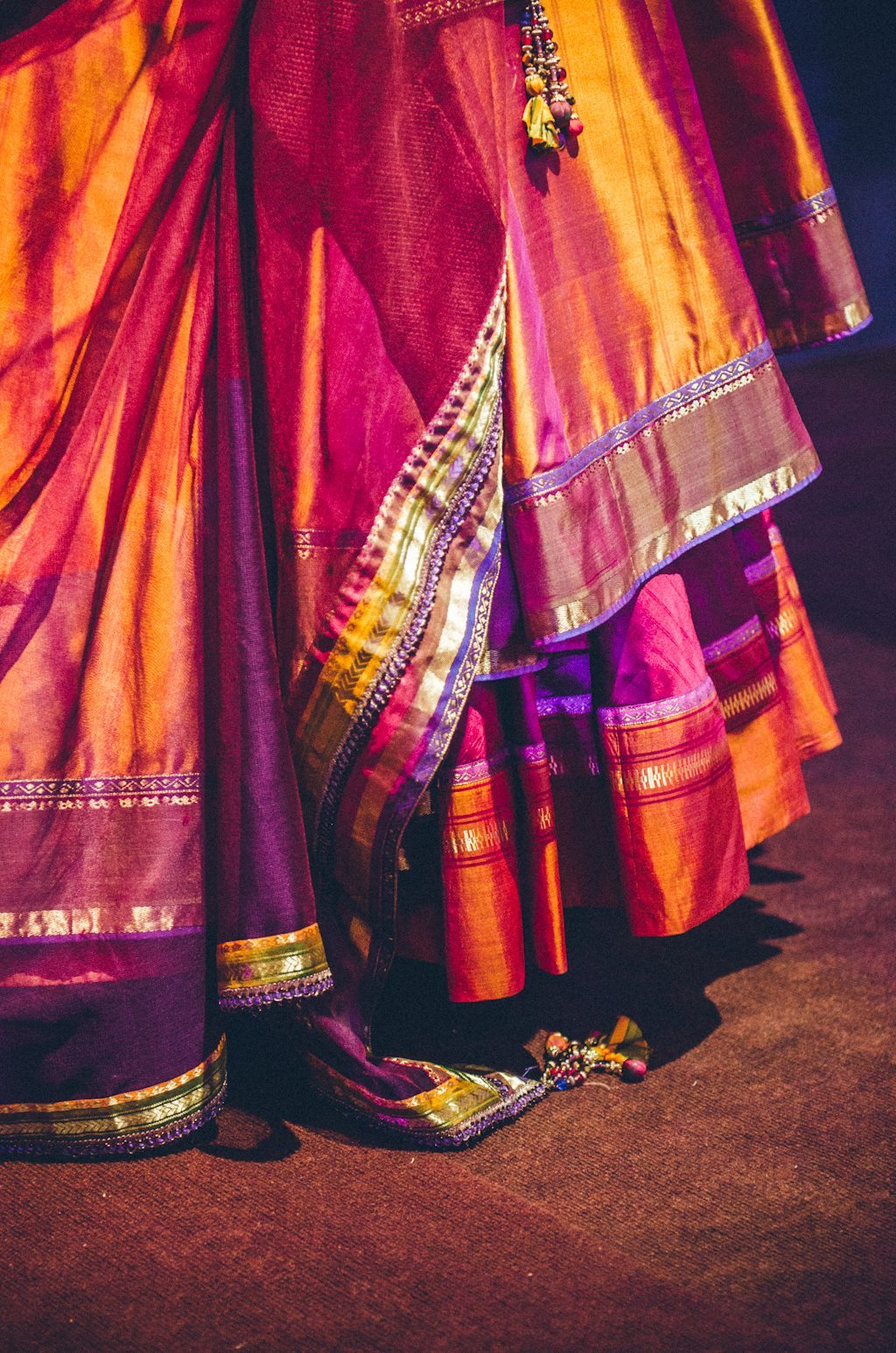 This looks like a lovely campaign – the model is Rachel Bayros Kanishtha Dhankar and the way she's been styled is so different from how I've normally seen her. [ Thanks @santumisra for the correction! ] Beautiful & elegant.
I'd read about the presence of AIS, the glass company, at the venue and they had this setup with some of Tarun's watches, a glass covered panel and an aluminum baseball bat. If you broke the glass, you could have a watch. If they'd allowed me to get my own bat, I could've at least cracked the glass – maybe. Lovely the sound the bat made when I smacked the glass with it. Maybe someone can try creating music. *idea*
You can also check out more Bridal Wear by Tarun Tahiliani on his website.
A detailed write-up and description of the event can be found on the @LuxuryFacts website here.
All Rights Reserved. All images photographed on the Nikon D700. This is not a sponsored blog post. I visited because I also photograph weddings and this is something my Knottytales.com readers would enjoy seeing. This post has been re-produced on the Knottytales blog as well. If you would like to purchase any of the images / prints or commission me for a shoot or if you would like me to cover your event as a paid feature, please email me on [email protected] for further details.