The Chivas Studio, 2012 Bombay Edition was held at The Grand Hyatt with a preview of Karan Johar & Shakun Batra's Stangers In the Night, which is a short film and Rohit Bal's steel installations that were part of his theme called Tamaashaa.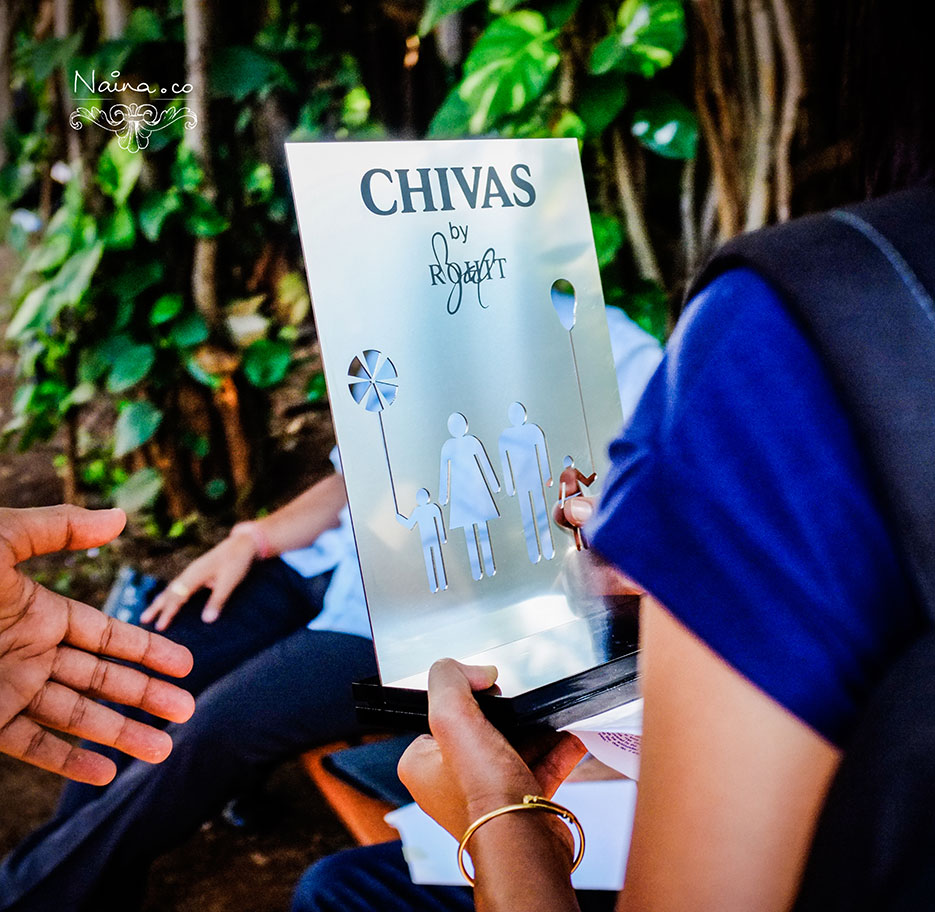 Below: While most of the sculpture was steel, there were bits – like the baloons, that were hard plastic or soft rubber. Interesting amalgamation of materials.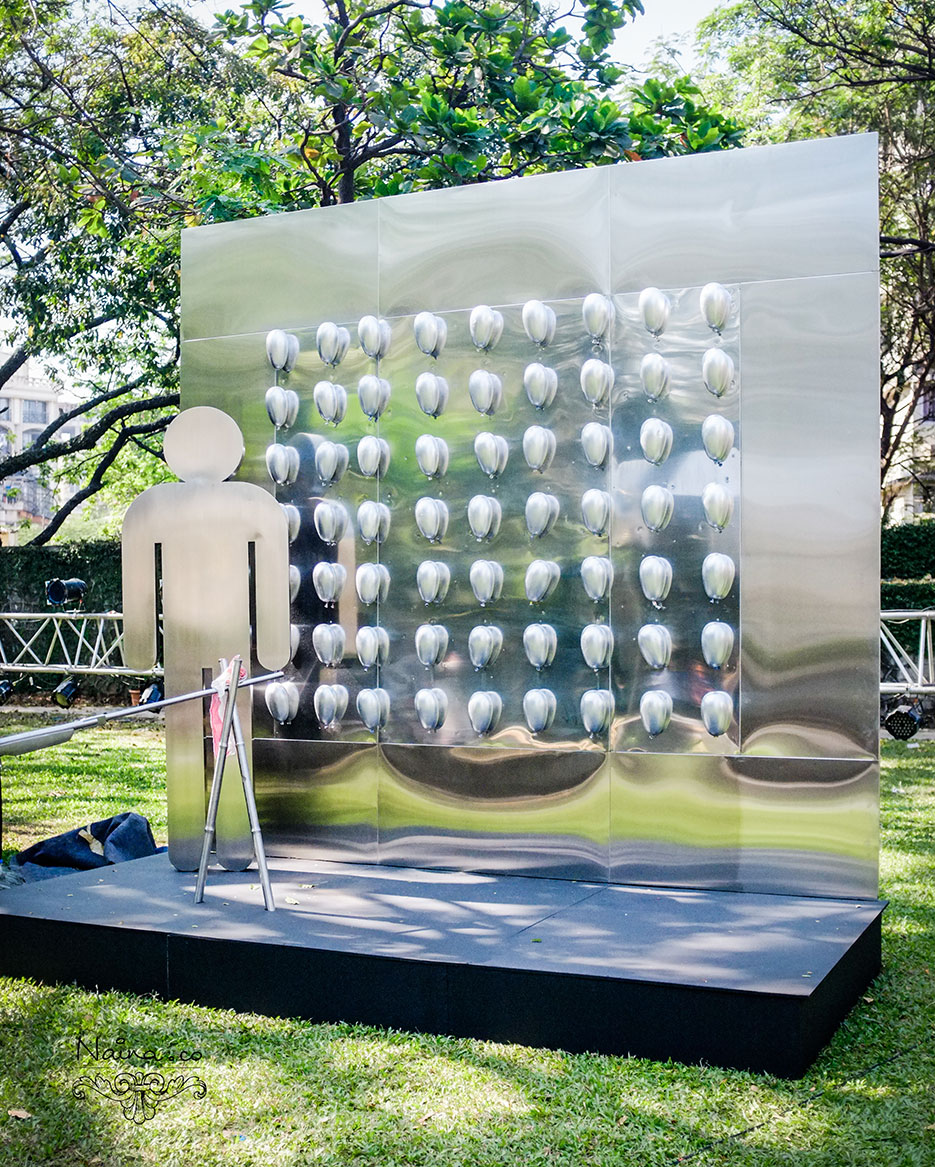 Below: The piece on the extreme right was motorized – it spun like a real-world paper "phirki". You will see a few images capturing that movement during the event at night. These day photographs are from when ShowHouse Events team was setting up the show.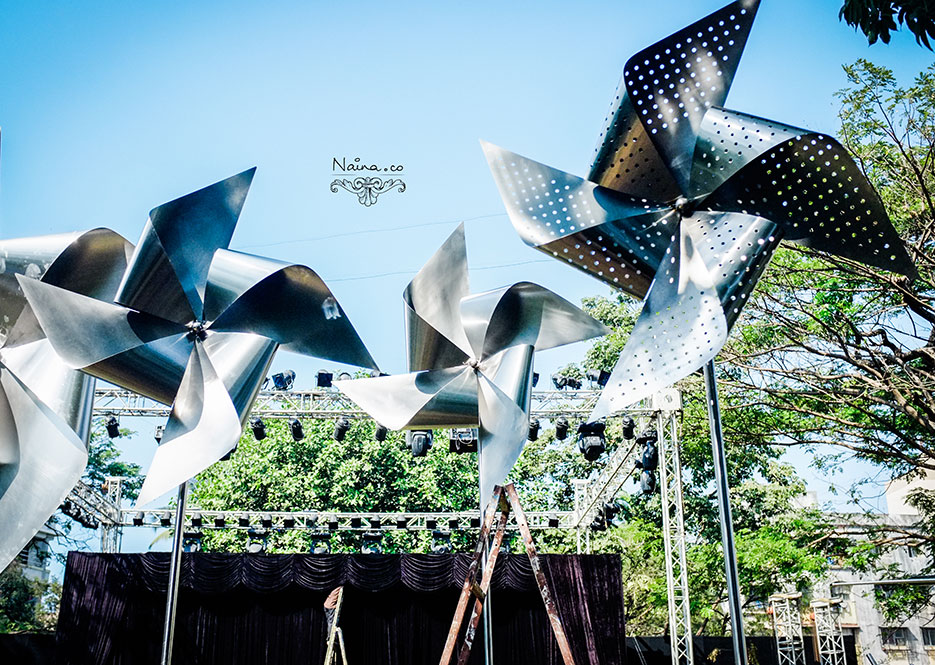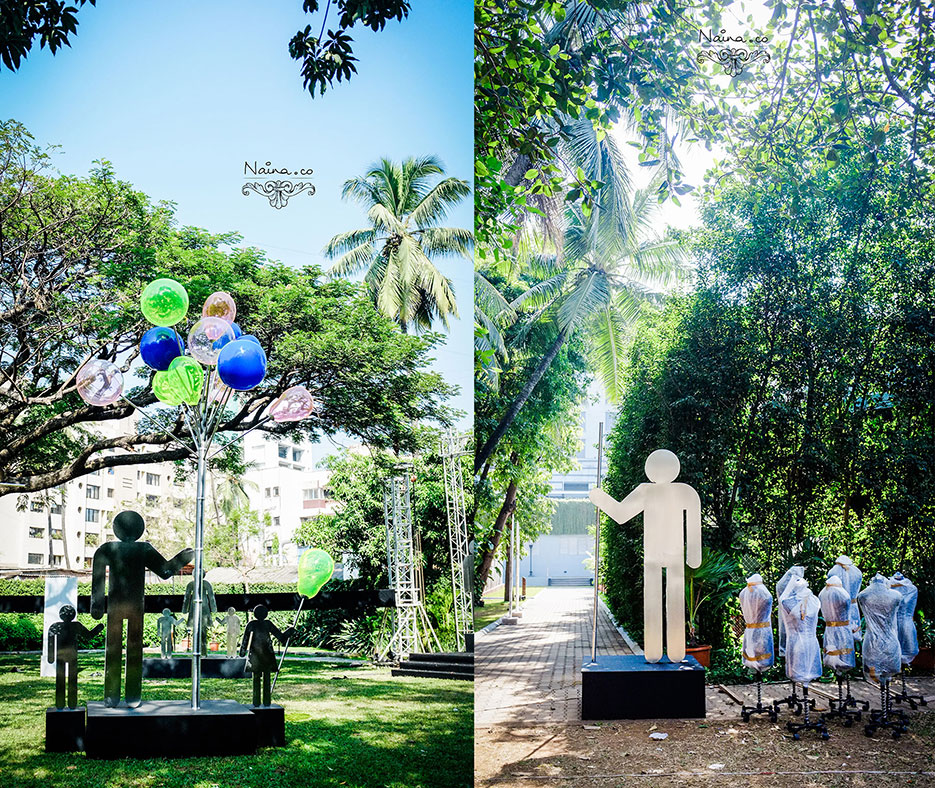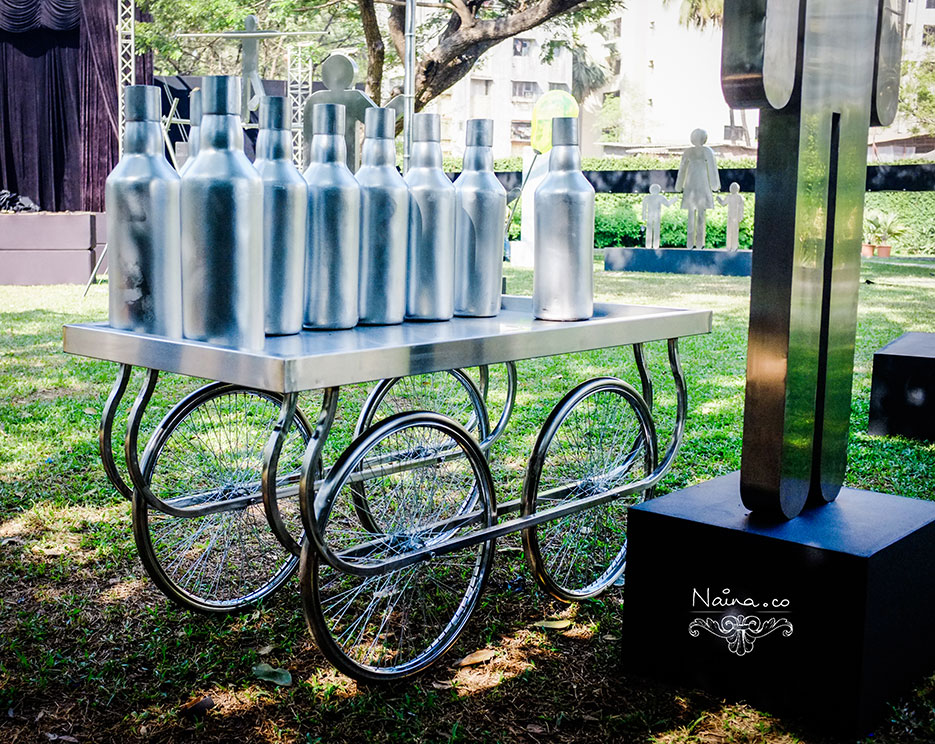 Below: The Chivas bar during the day.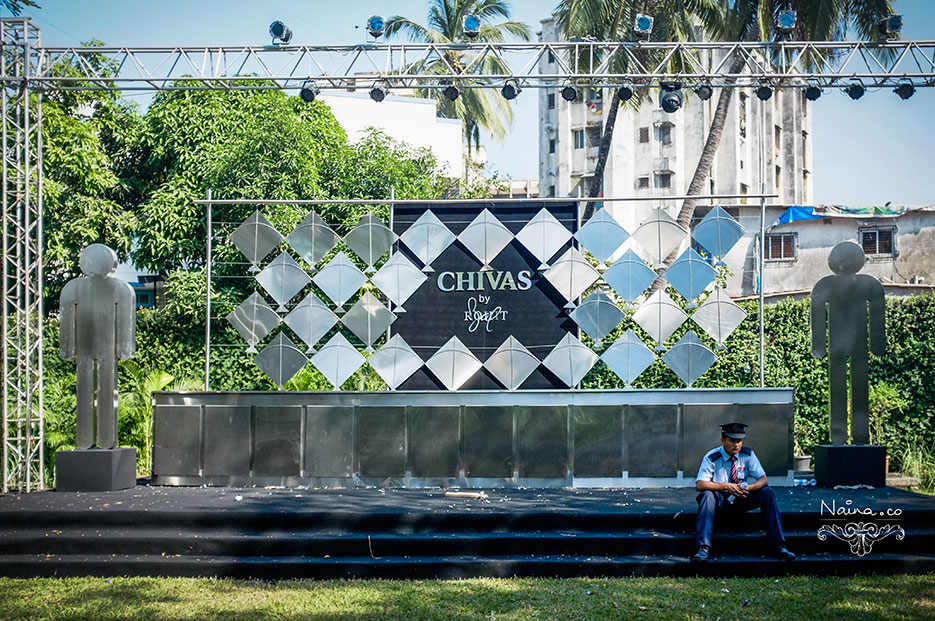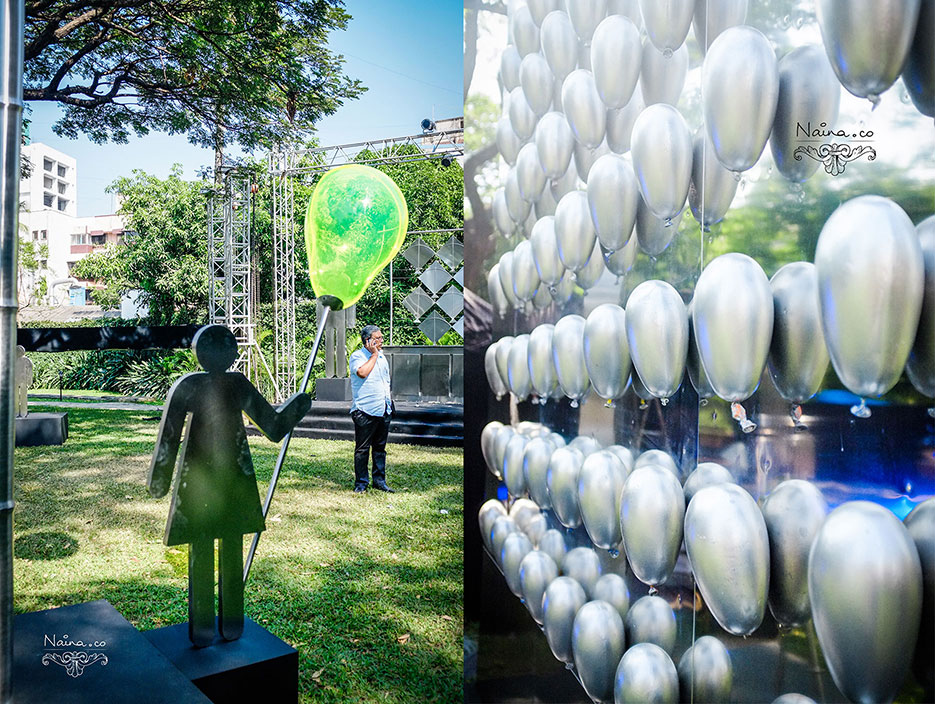 Below: Night descends, the red carpet is ready to receive it's guests.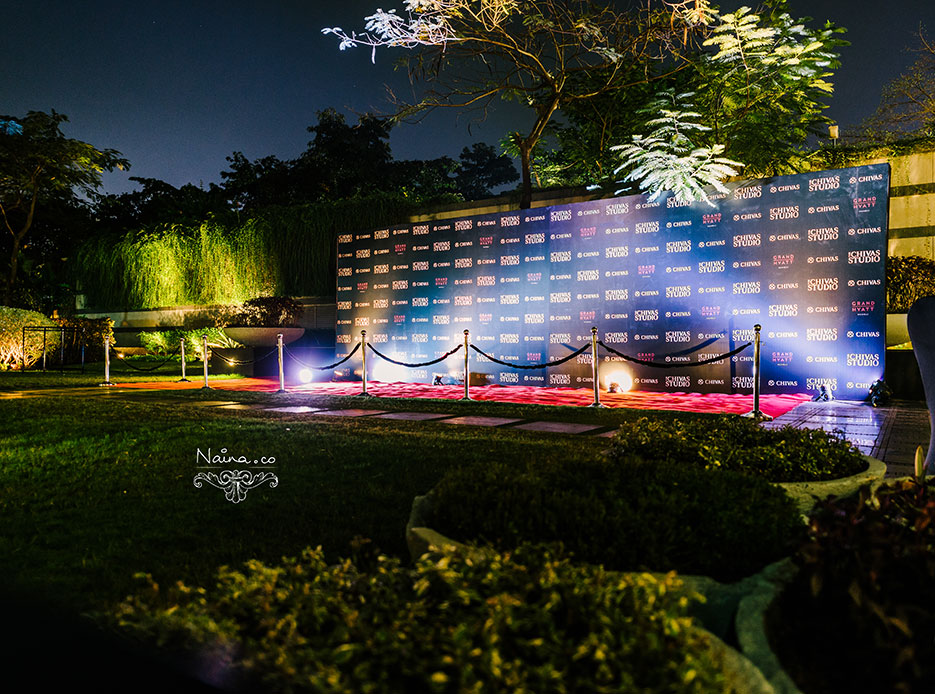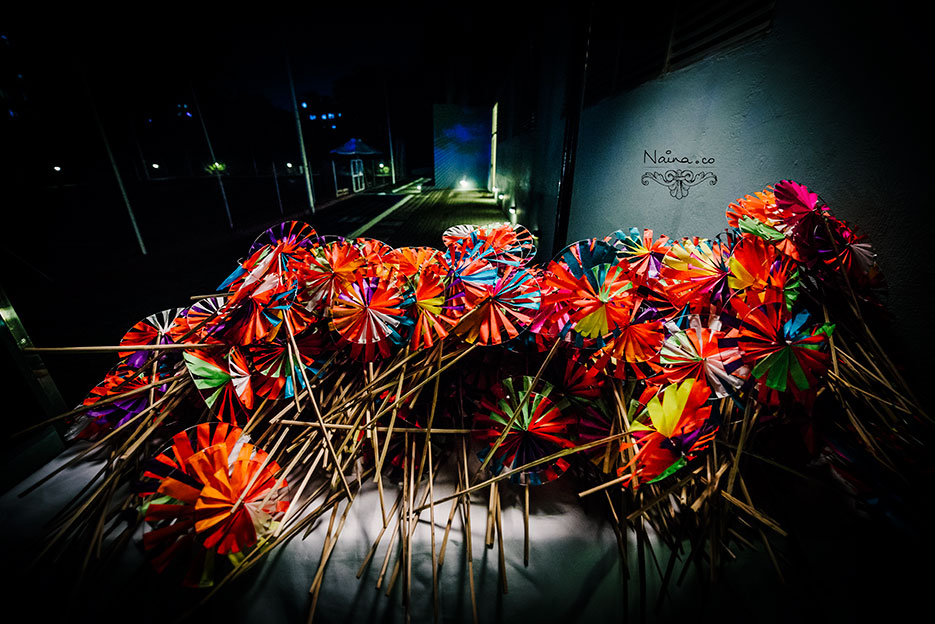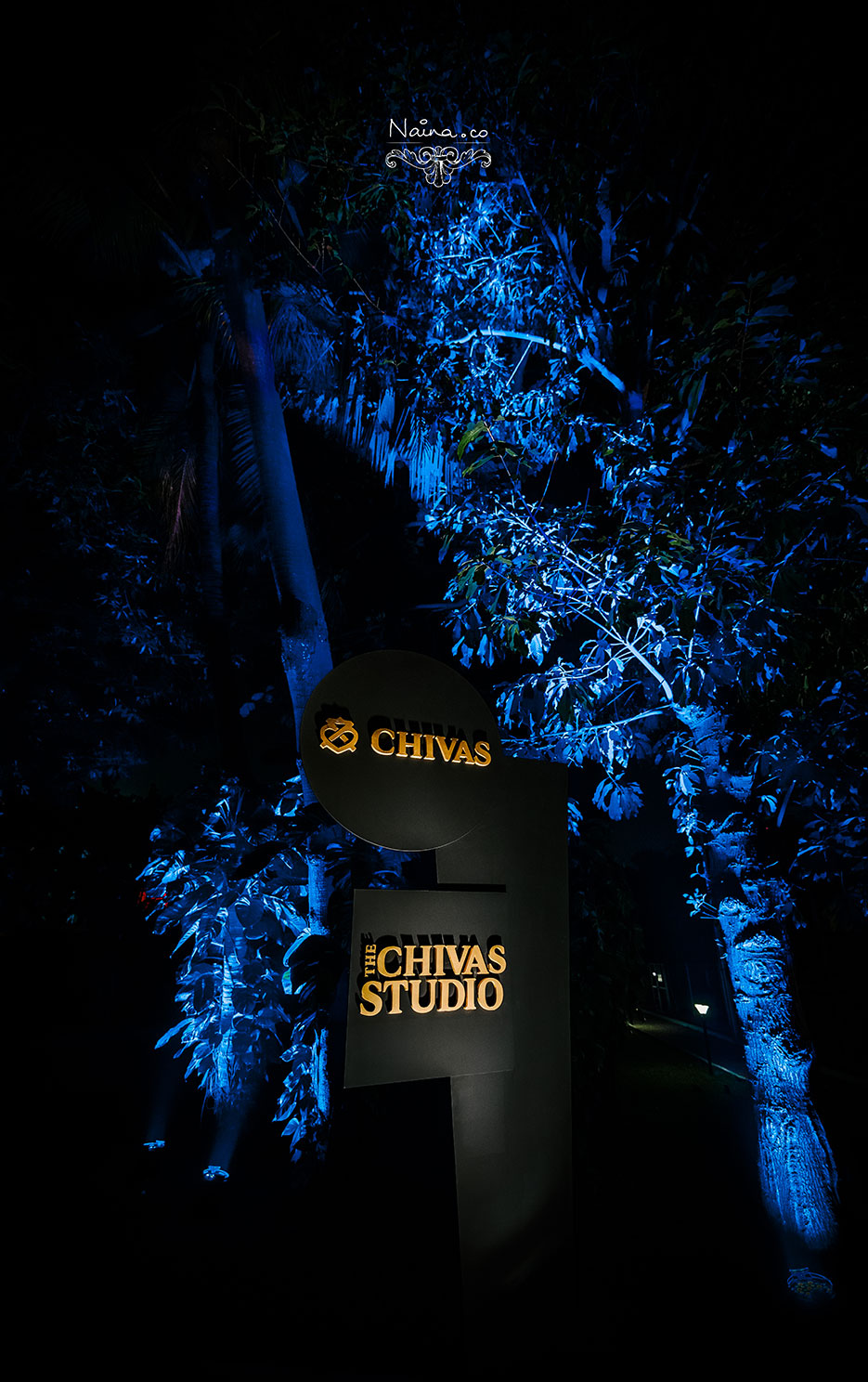 Below: The stage / screen where the short film was to be screened for the audience.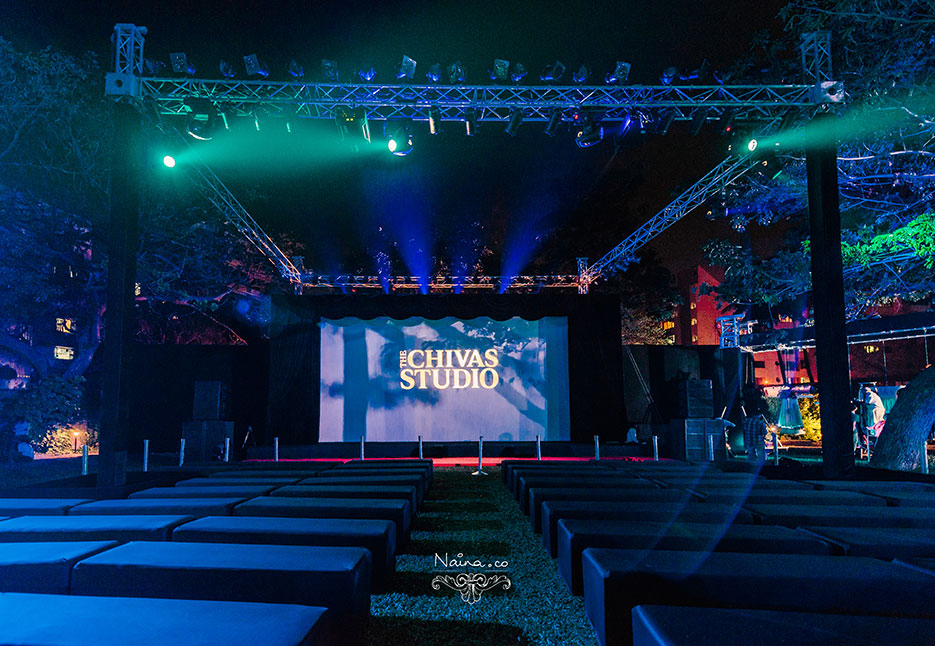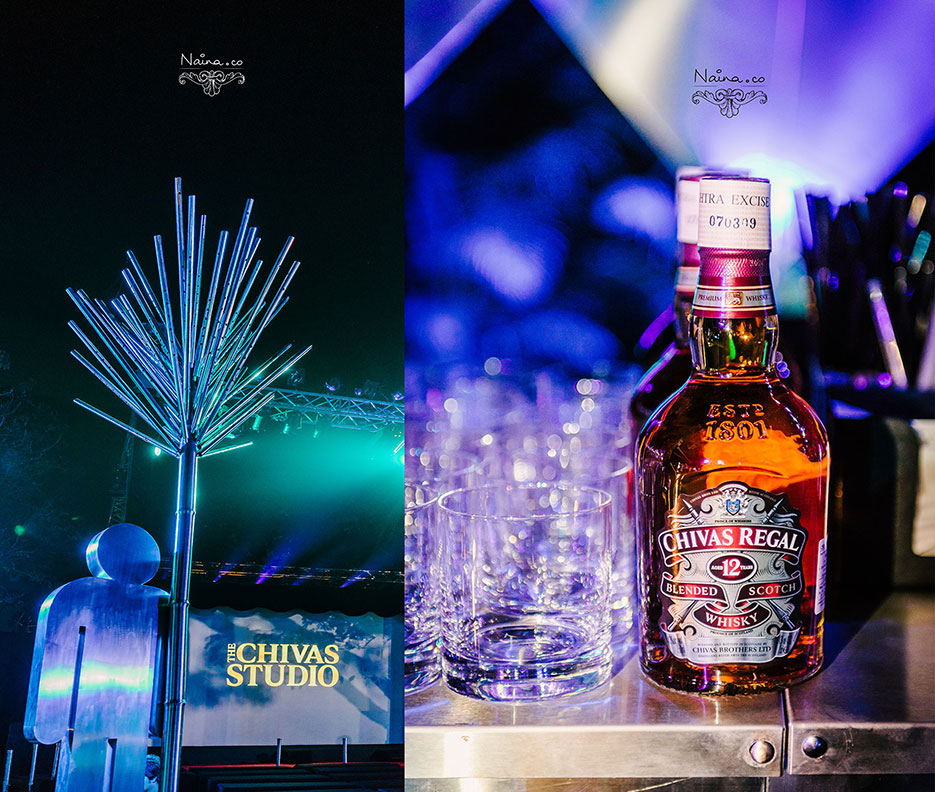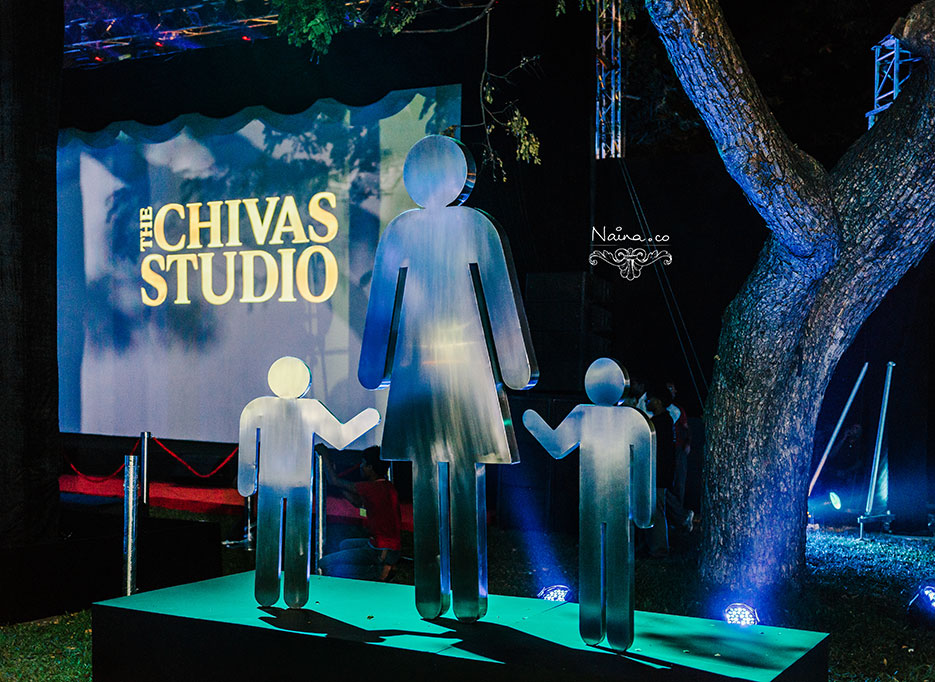 Below: Rohit Bal's lush garments were also on display on a moving installation. Small pulleys on rails had mannequins hung on them. The clothes were draped on the mannequins. Stunning.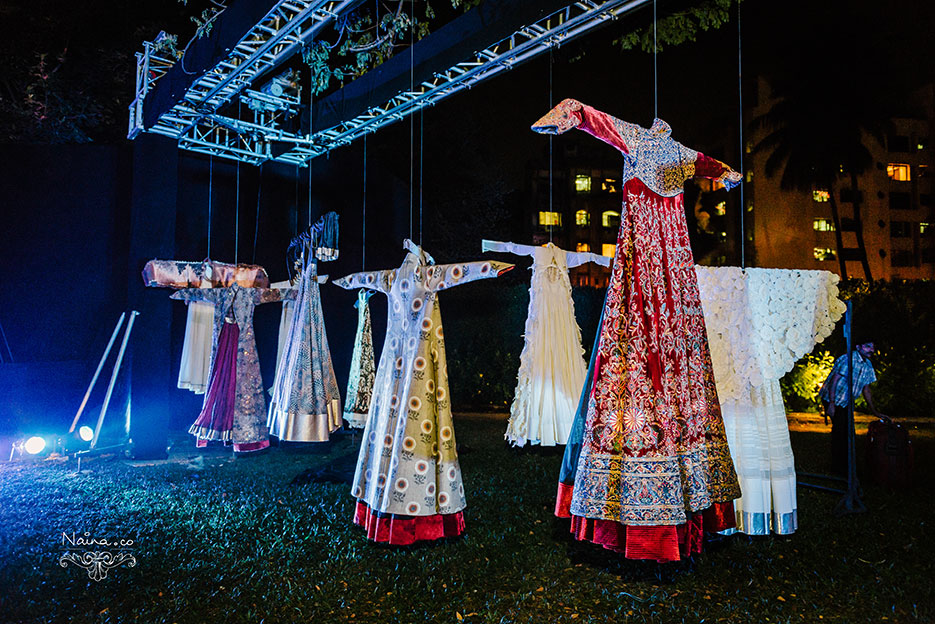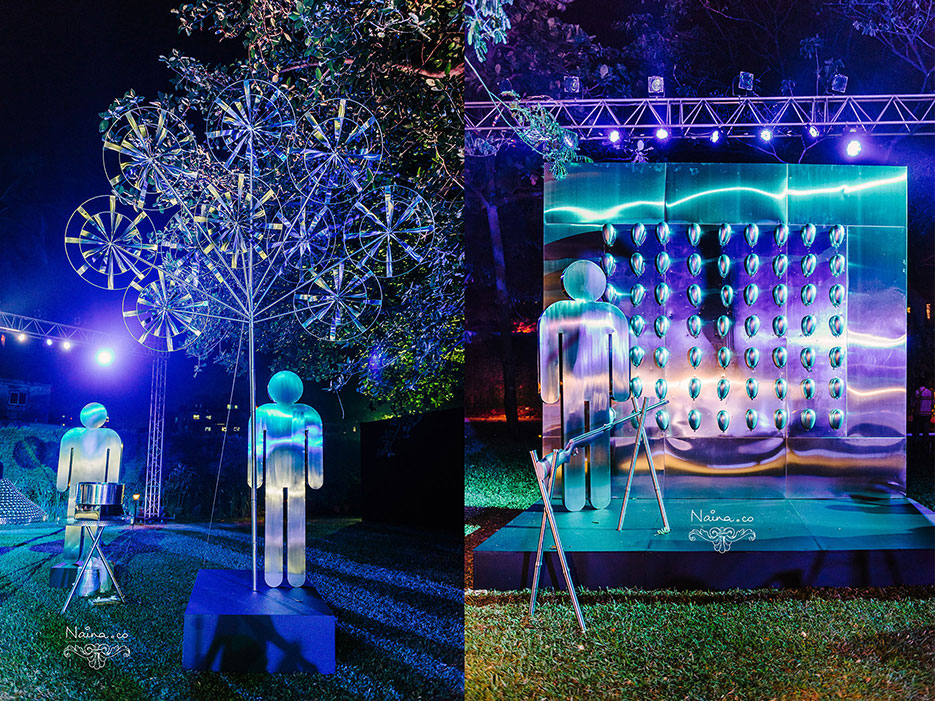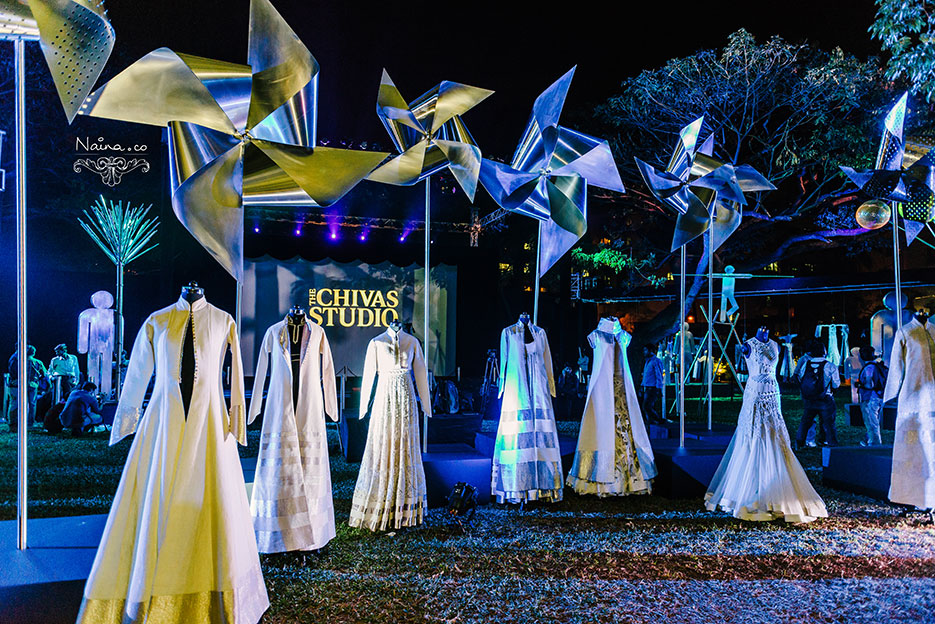 Below: The moving phirki.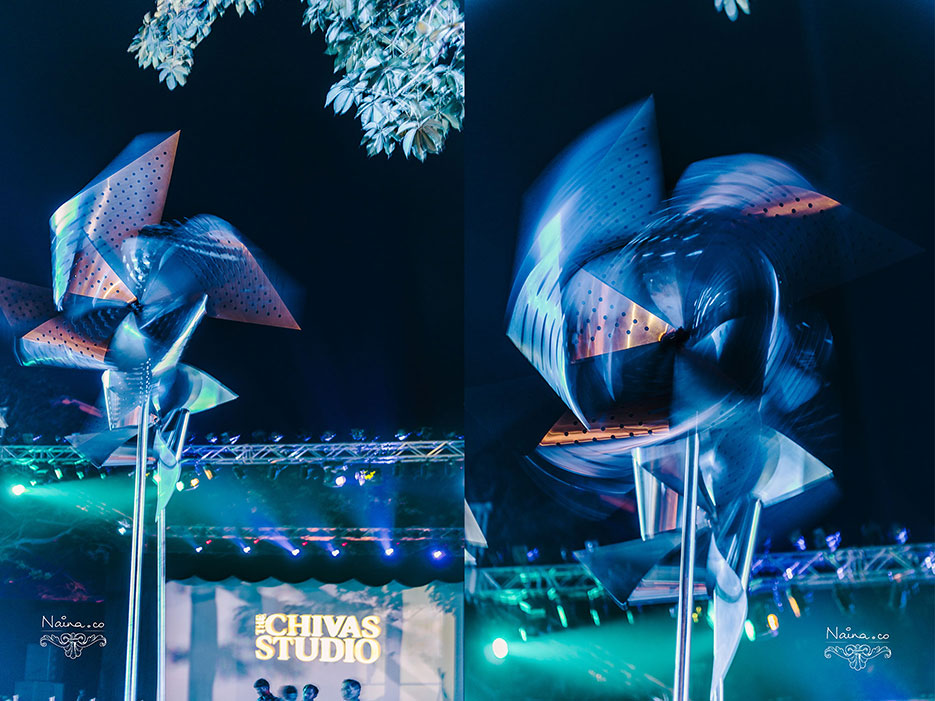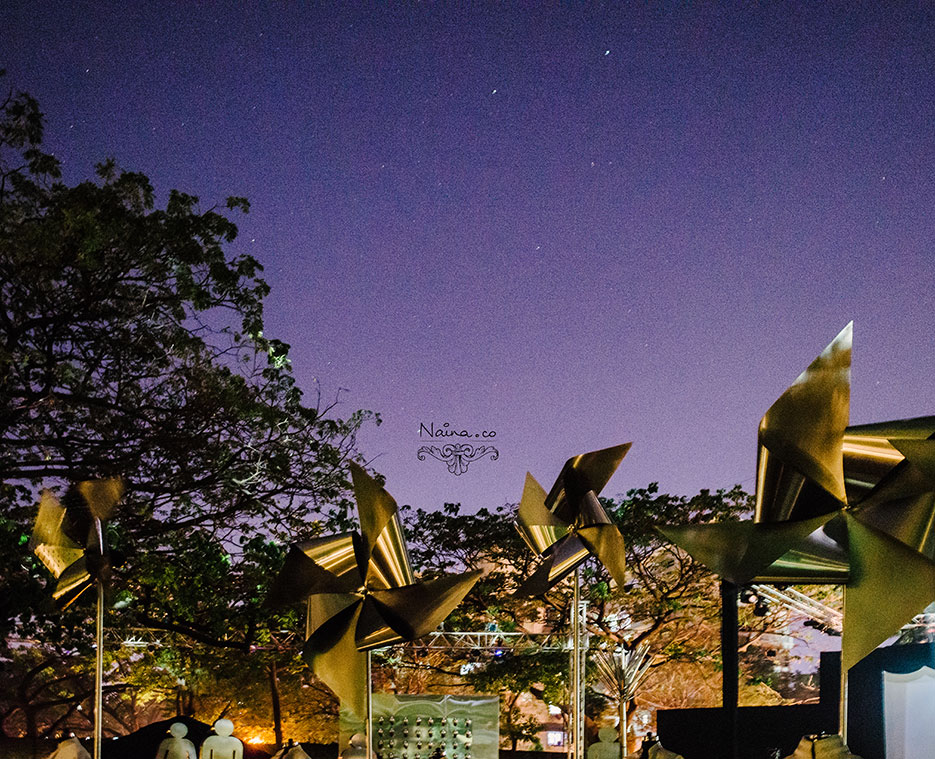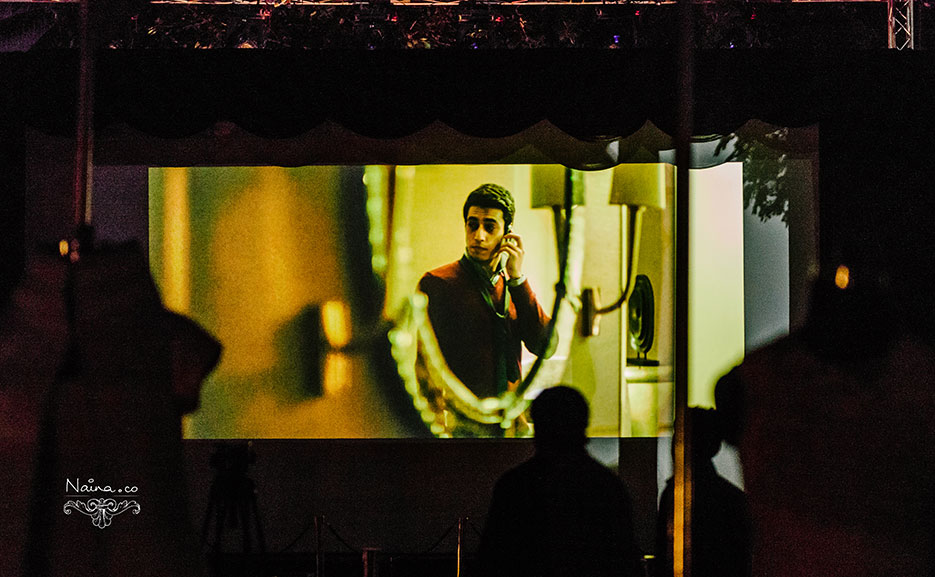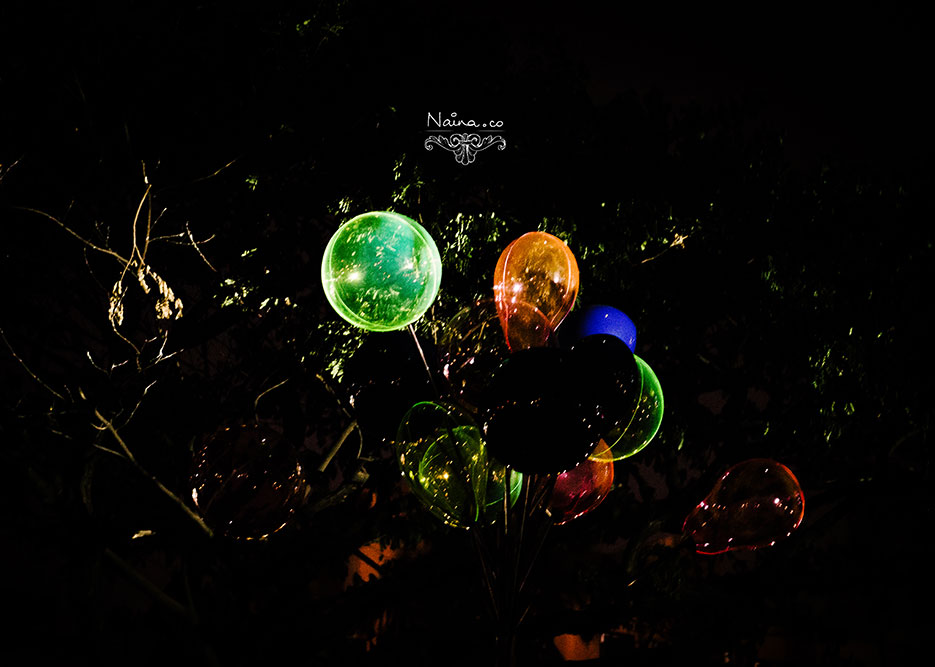 Below: On the right – the night sky from a long-exposure image – too much ambient light. Well obviously!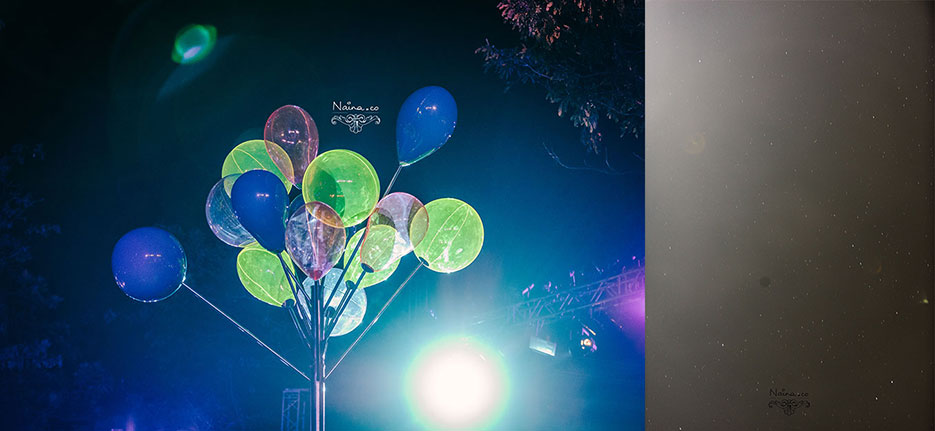 Below: Weapons of media construction. There was a veritable army there. The photographers and journalists were well-behaved compared to the mad mob I usually encounter in Delhi. In many ways, Bombay is WAY more professional than Delhi's people are.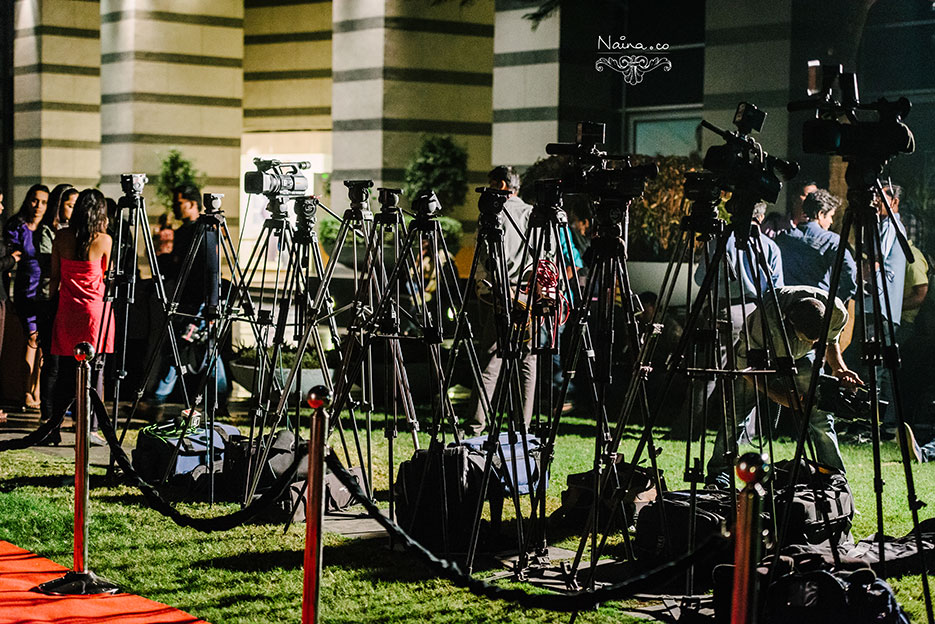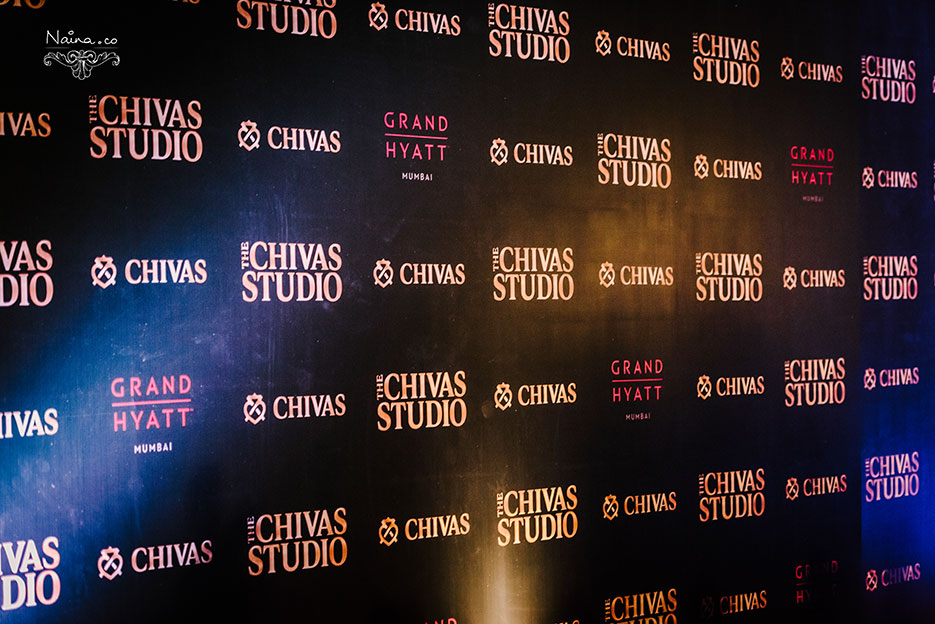 Below: People on the phone. Mohit Marwah [ who is one of the actors in the short film ] and Shweta [ who manages the Chivas Brand in India ].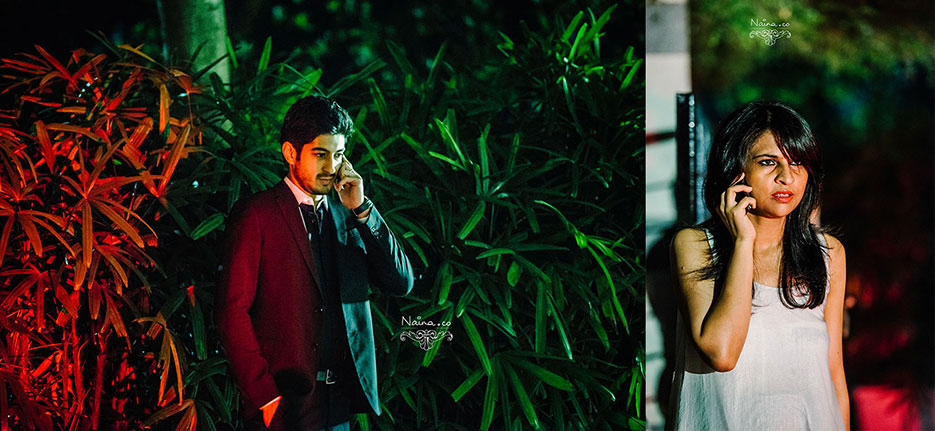 Below: Guests start to arrive. Extreme left is Yolanda McLellan, who is one of the actors in the short film.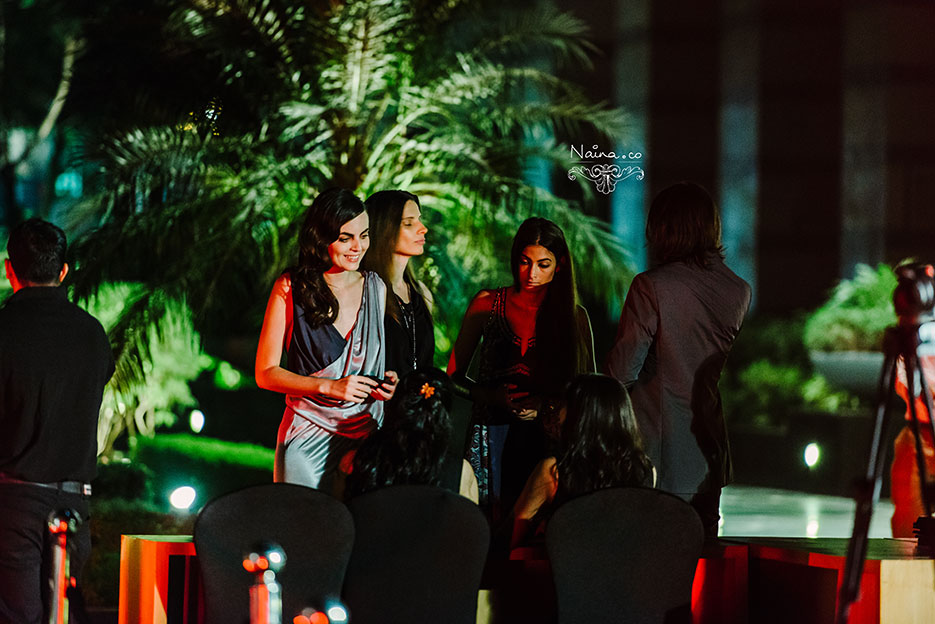 Below: More media at the foot of the red carpet – the turbaned guy is video-genius Tanveer of Colorblind Productions.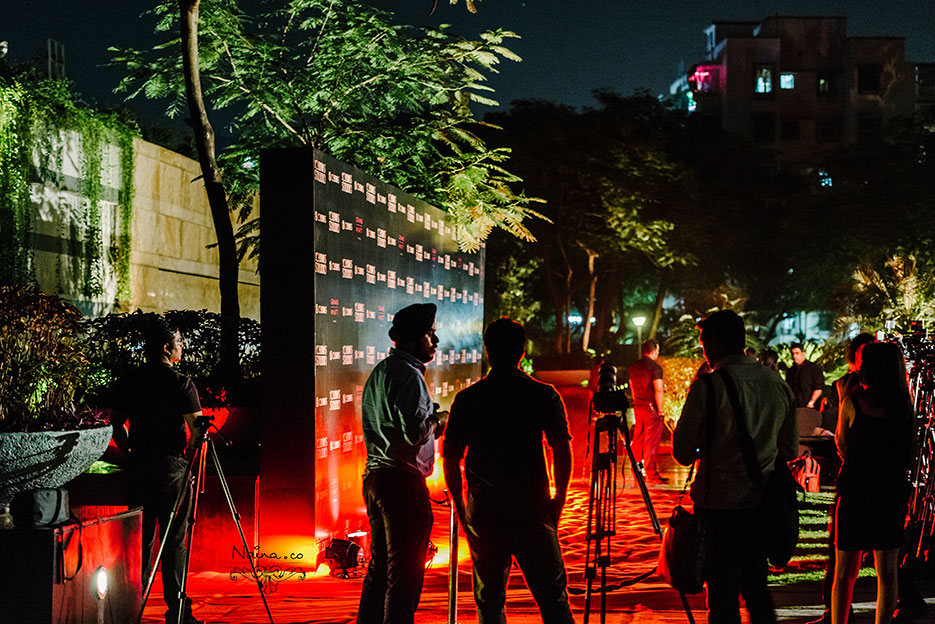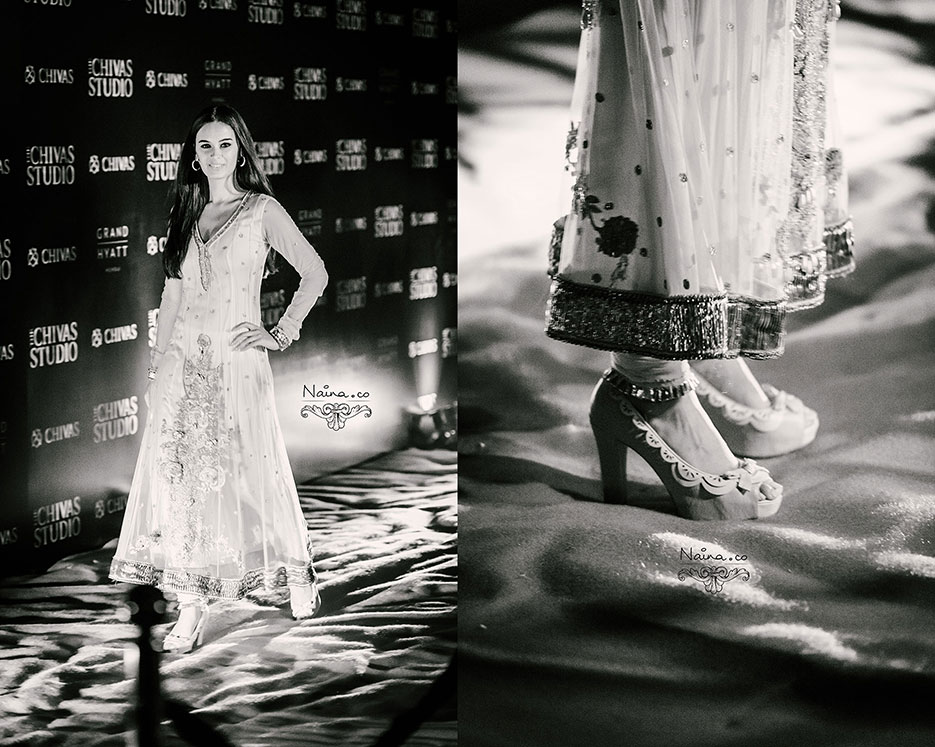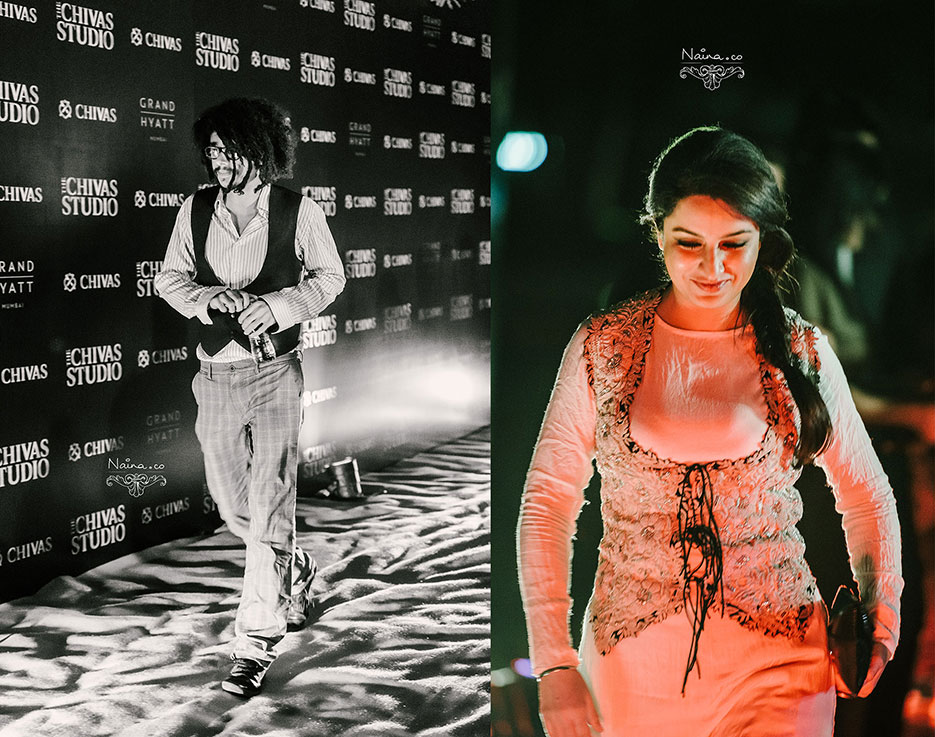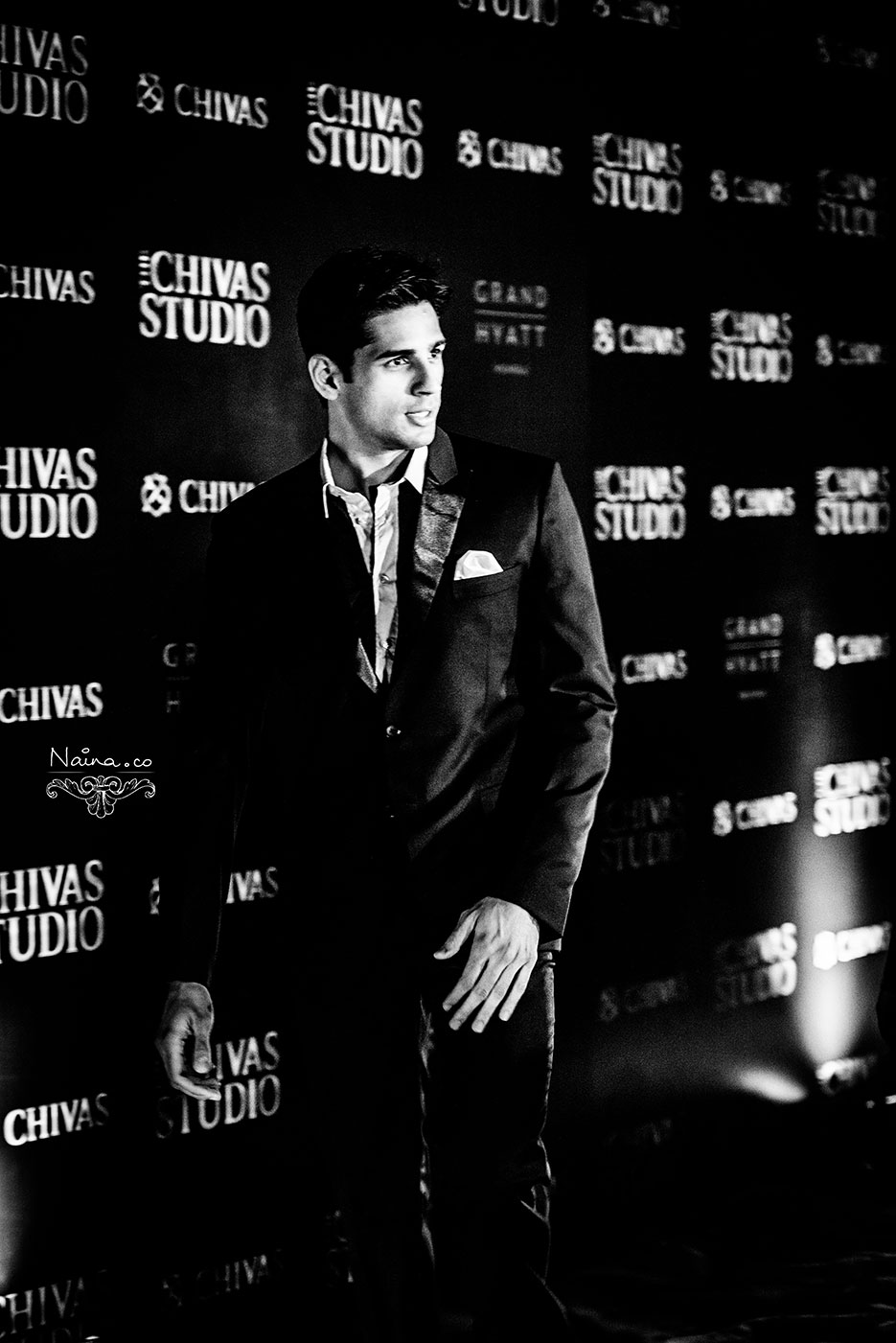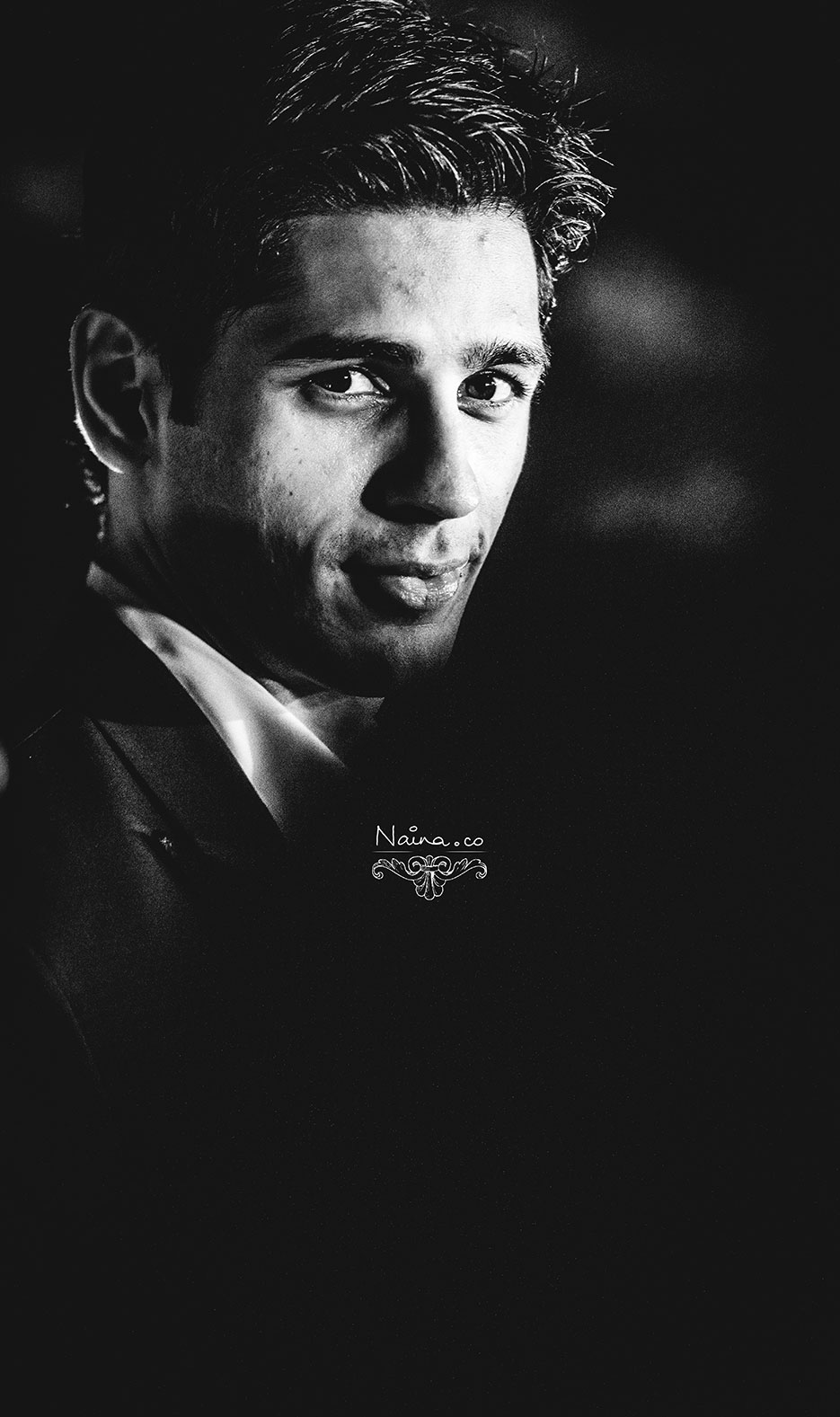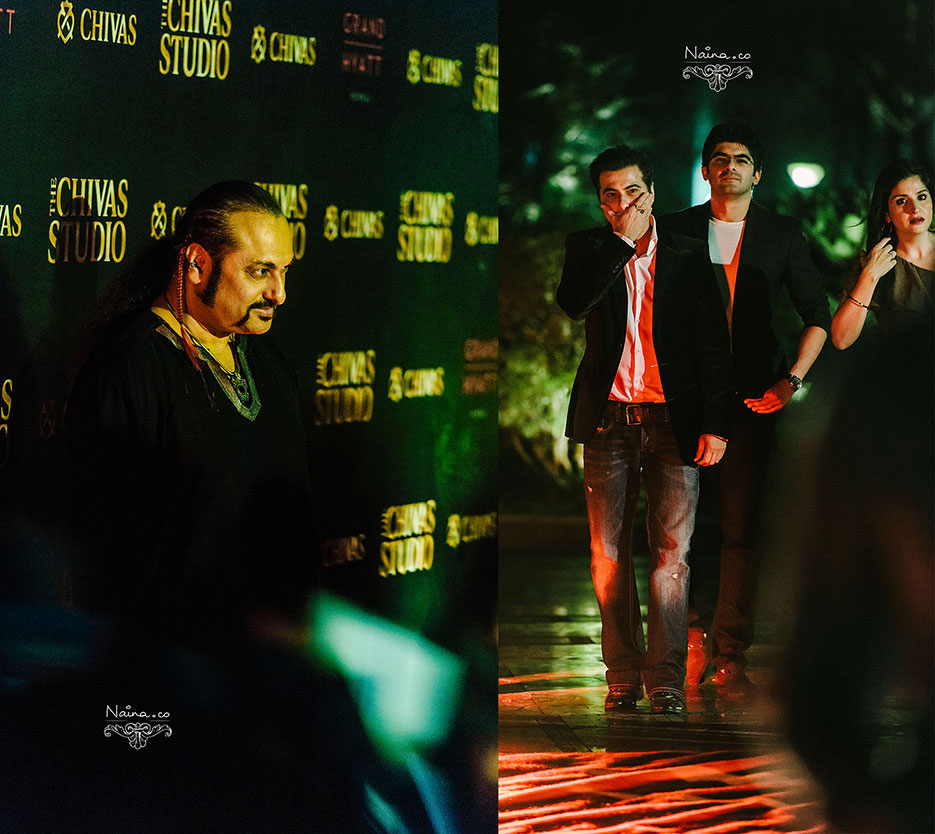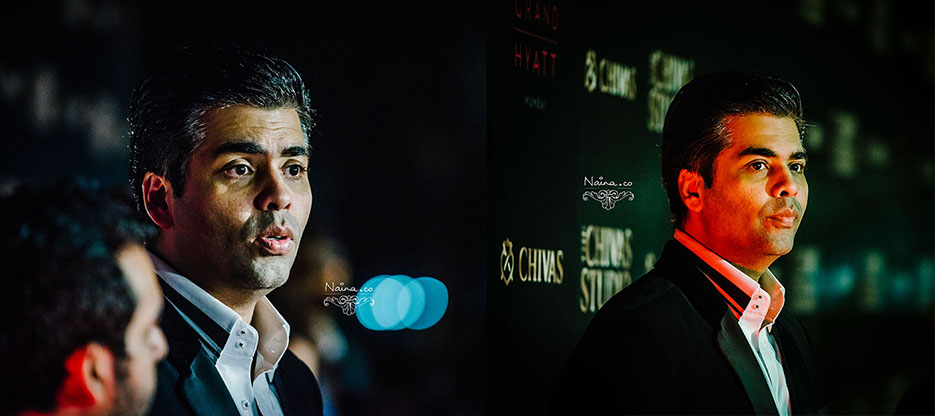 Below: Saba Azad, who is also from the cast of actors of the short film.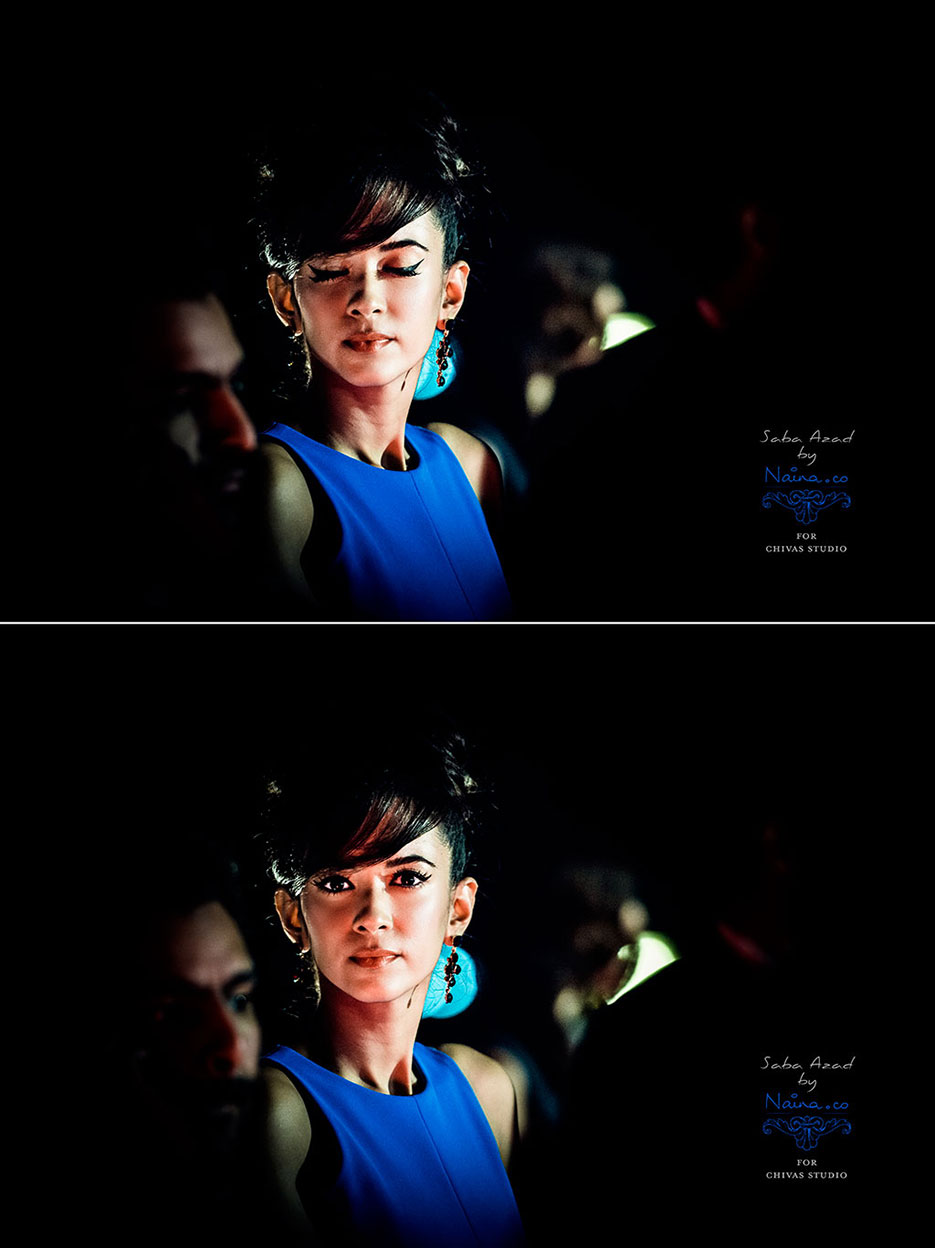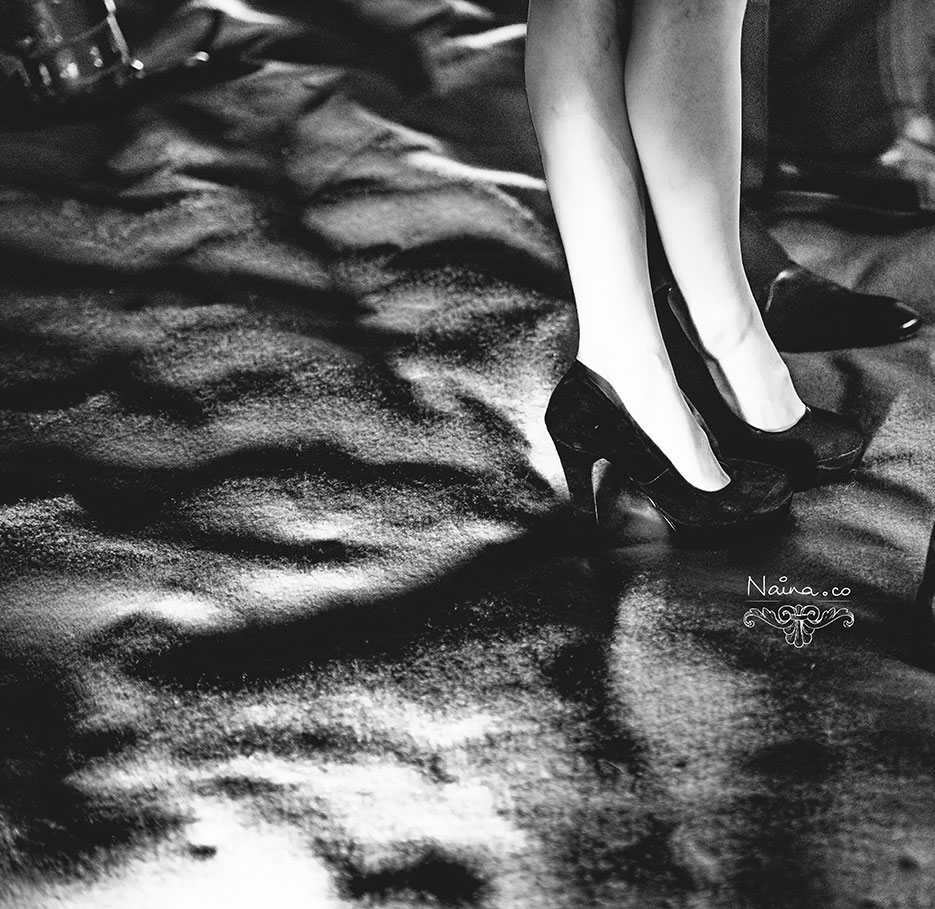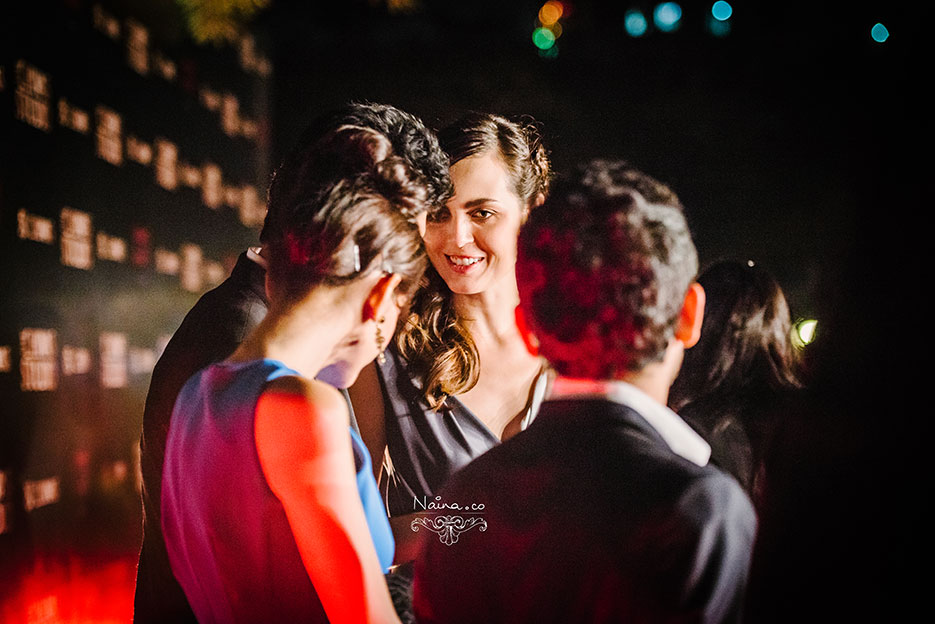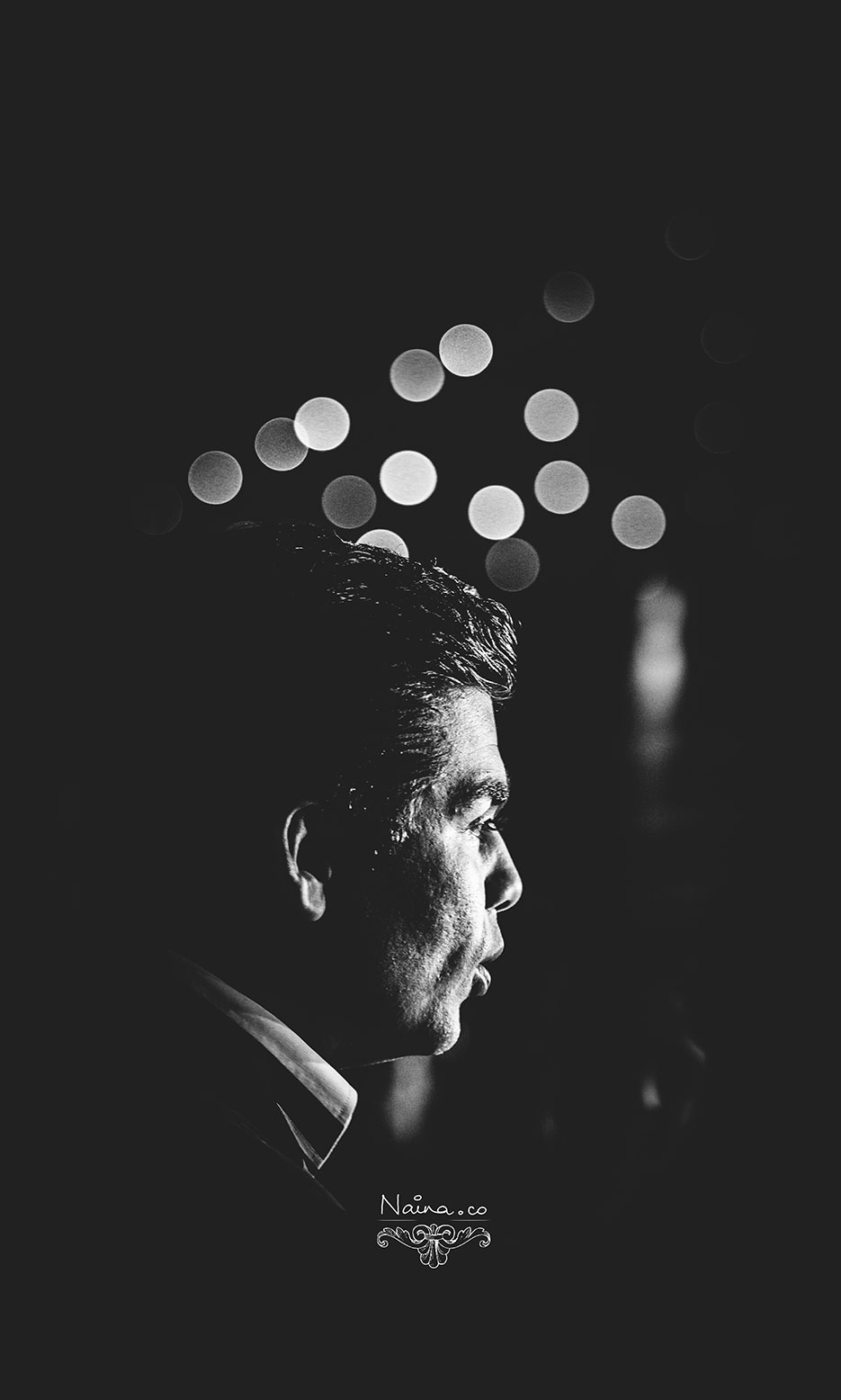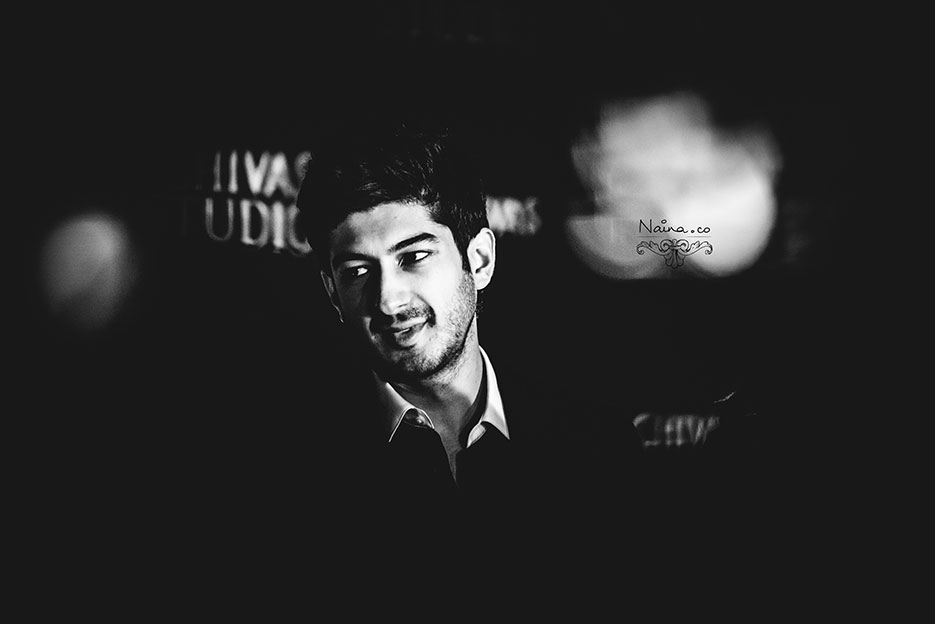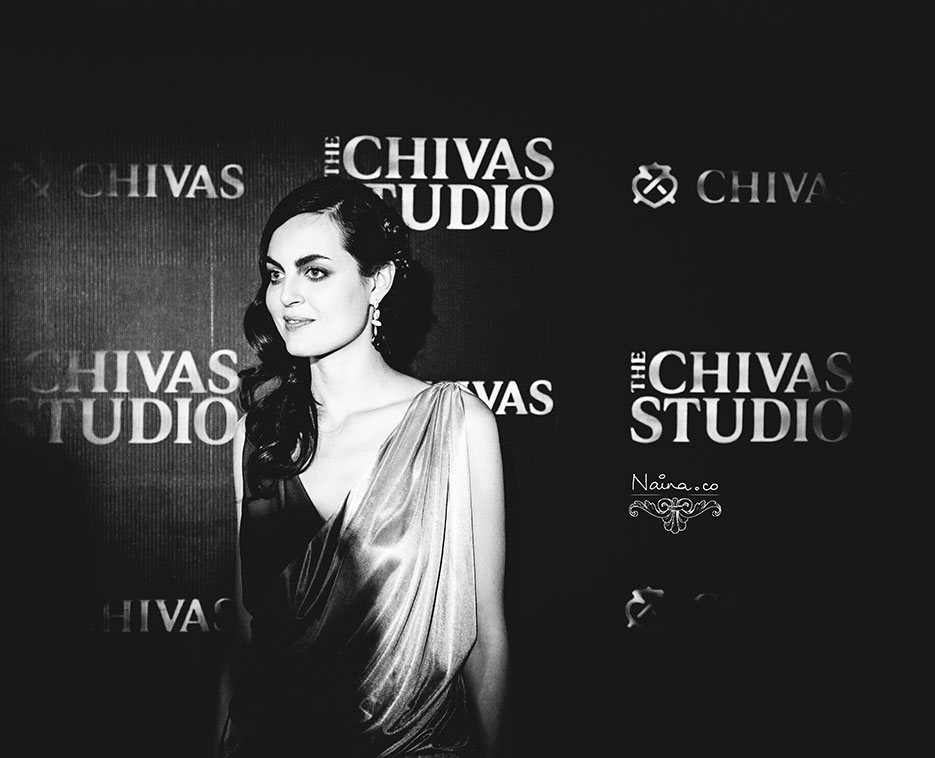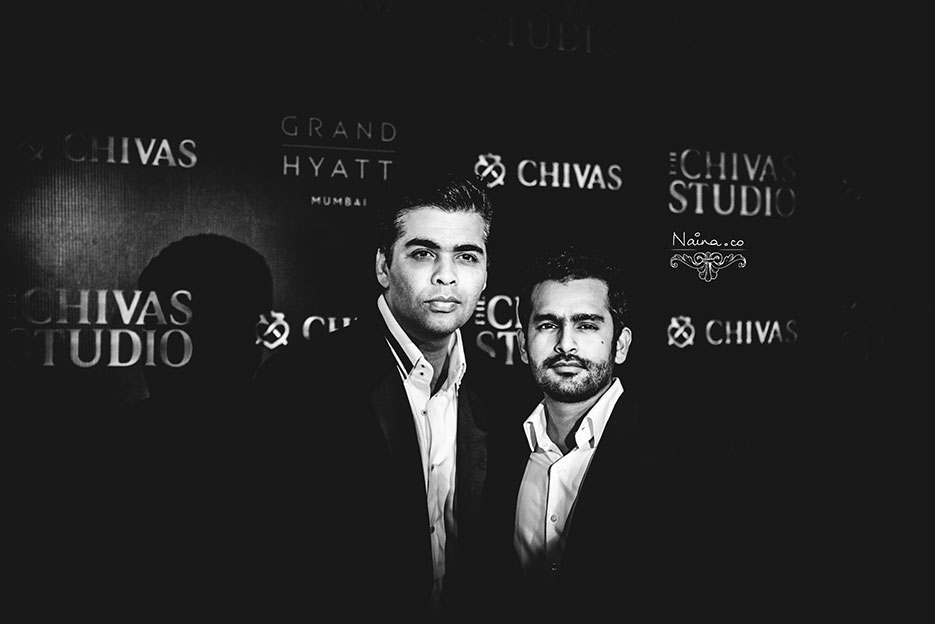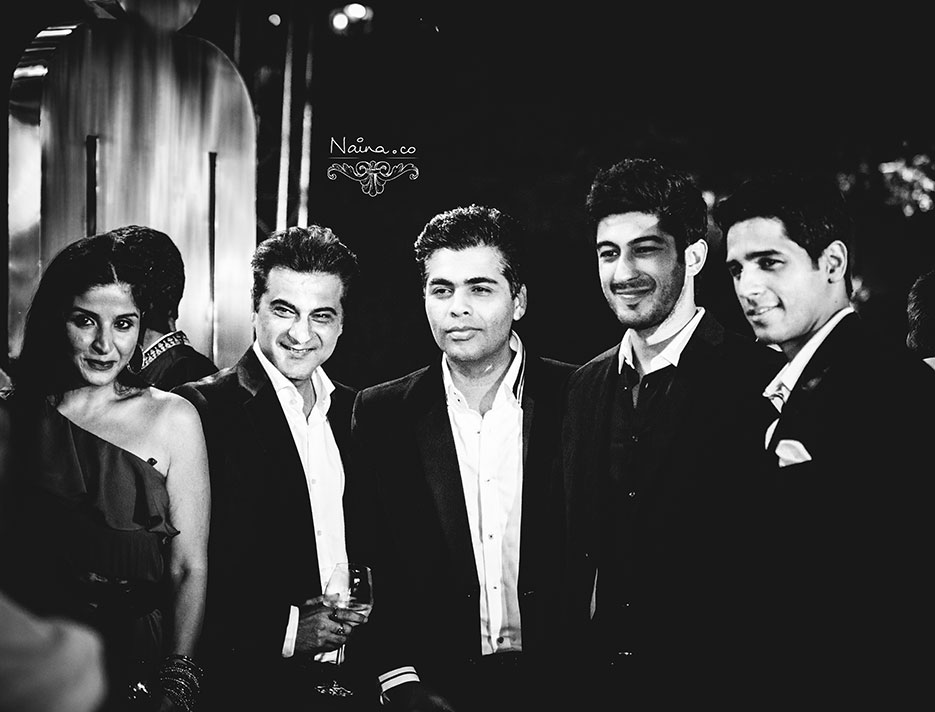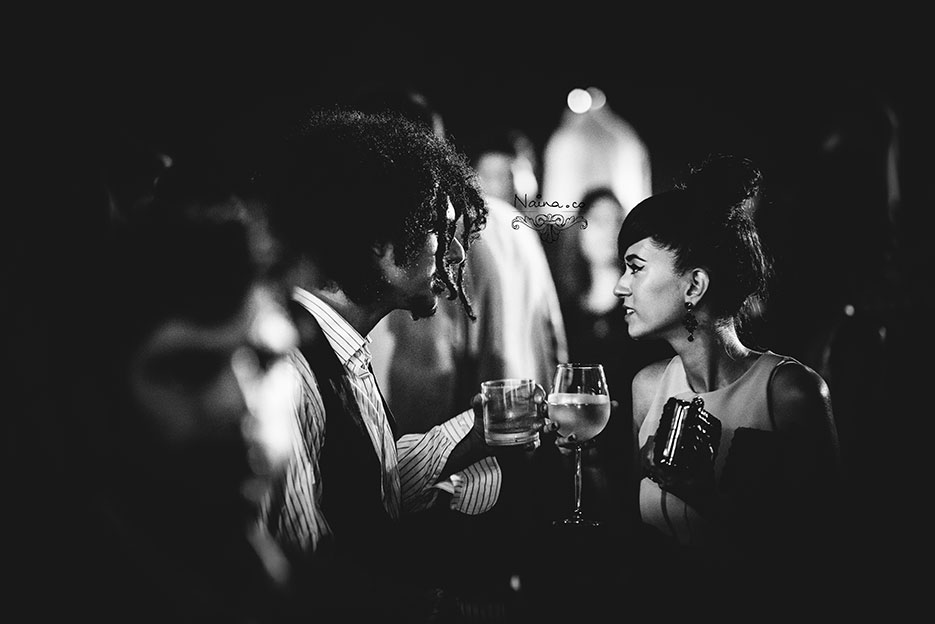 Below: Guests getting ready to watch the premier of the short film.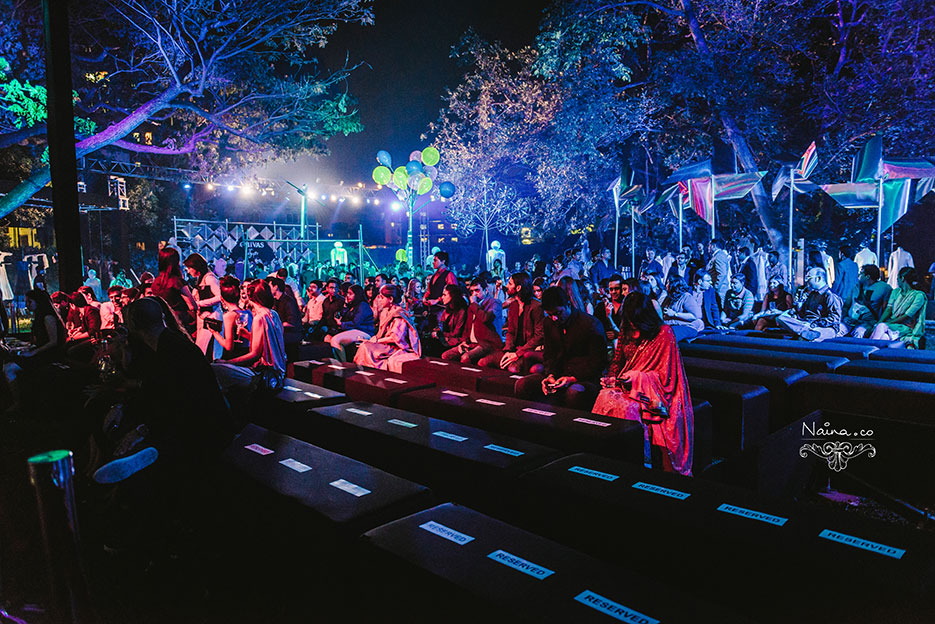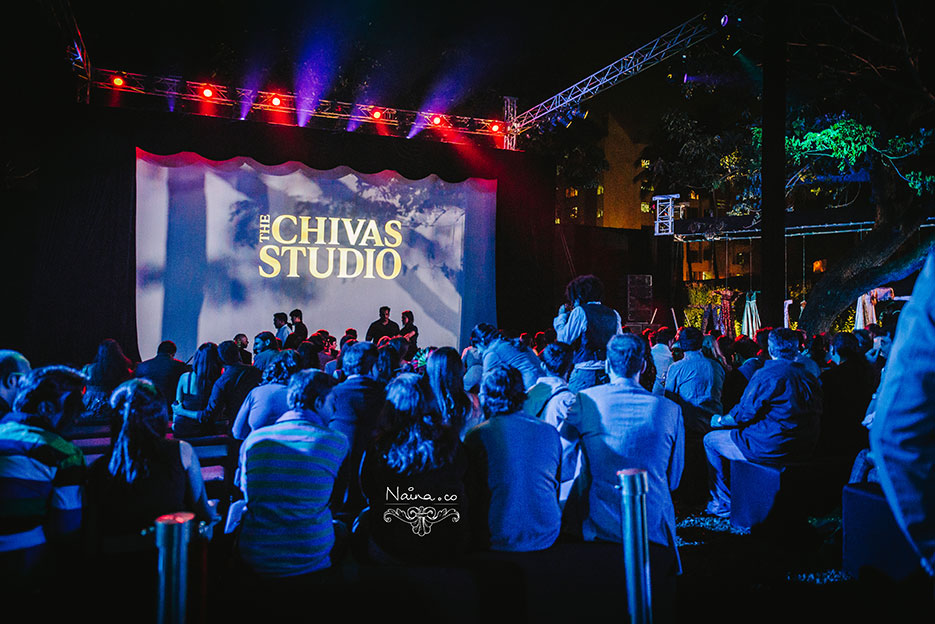 Below: The view of the Chivas bar along with a slice of the night sky.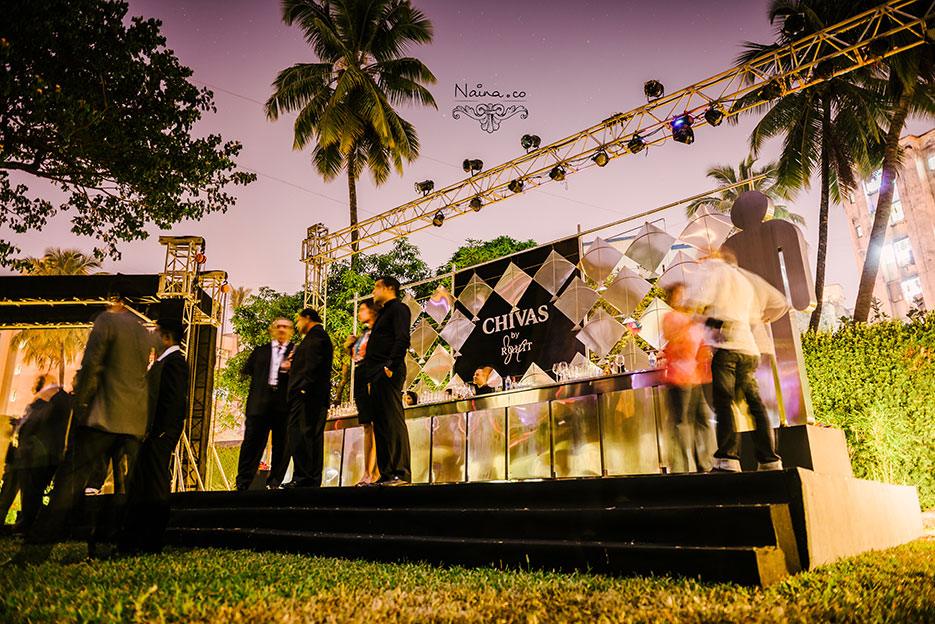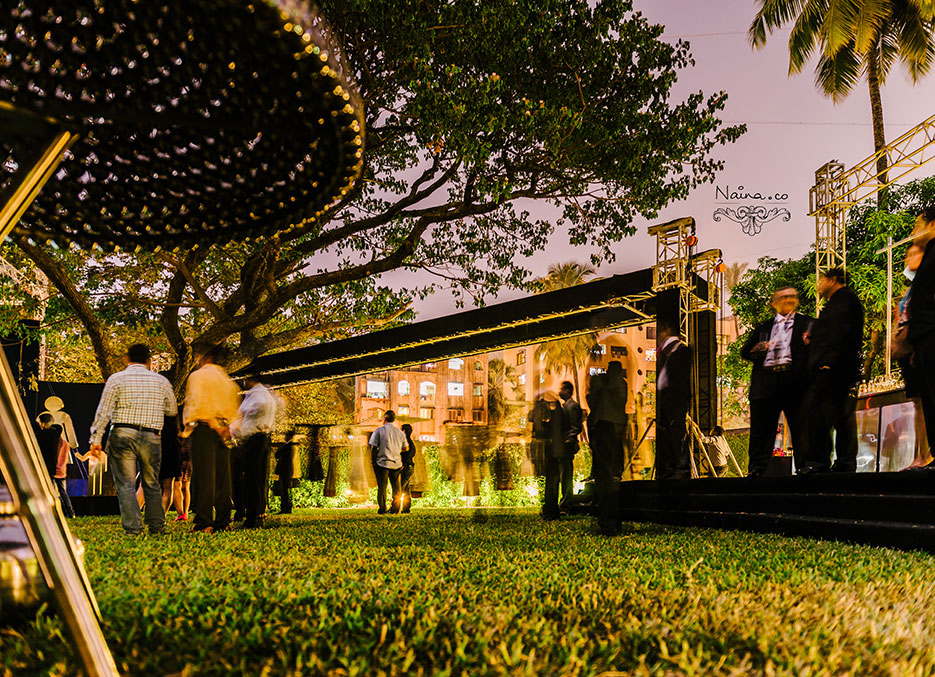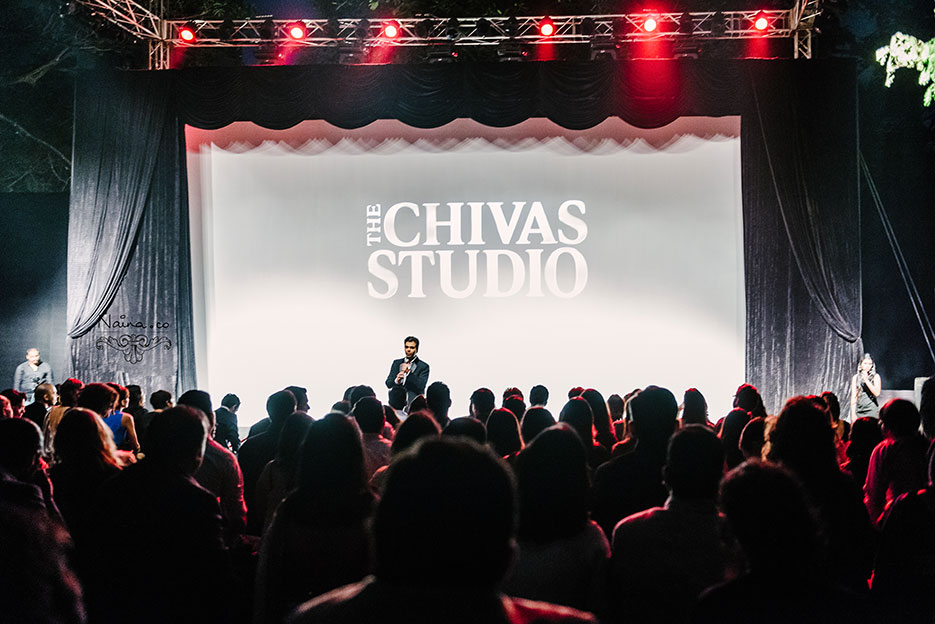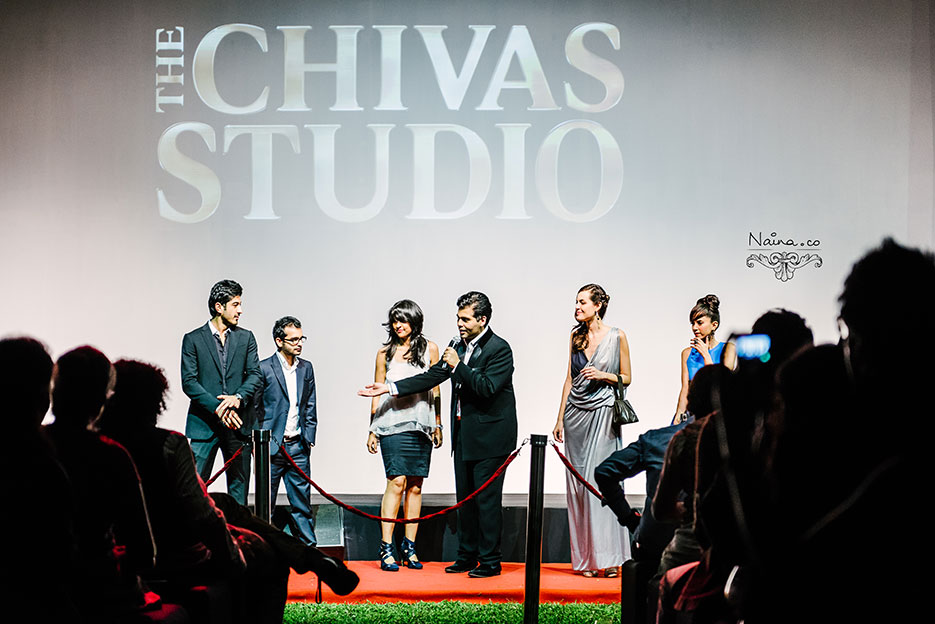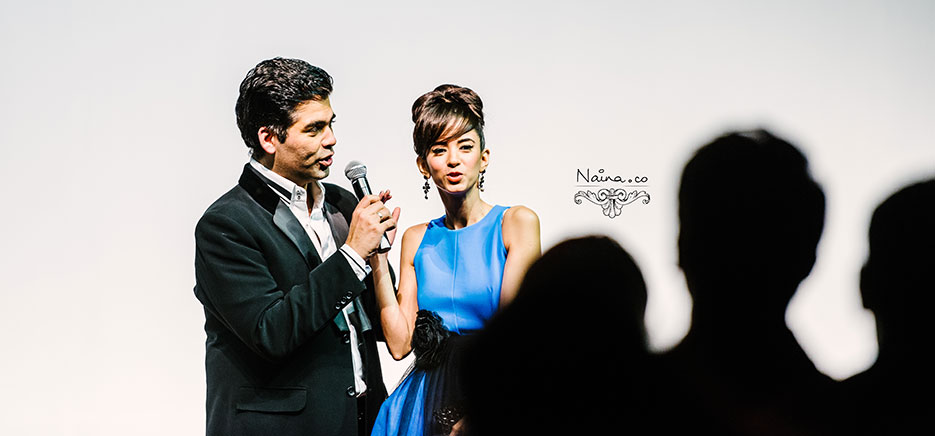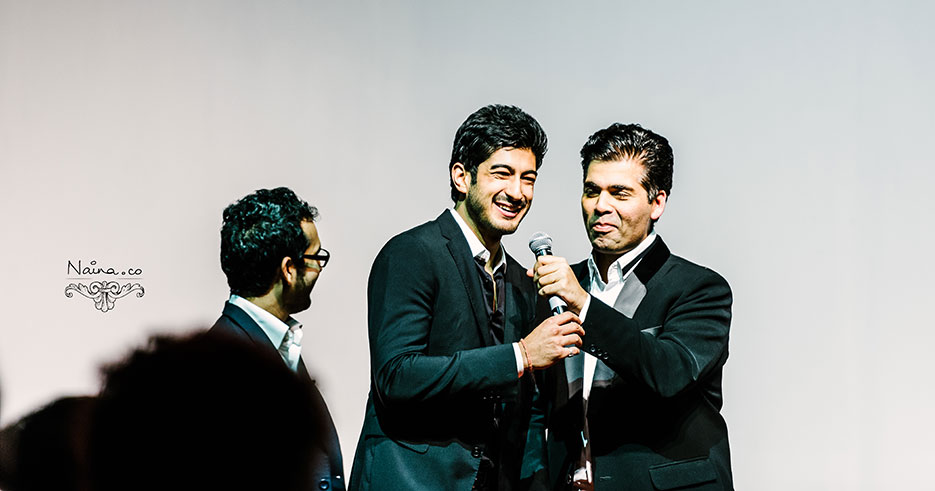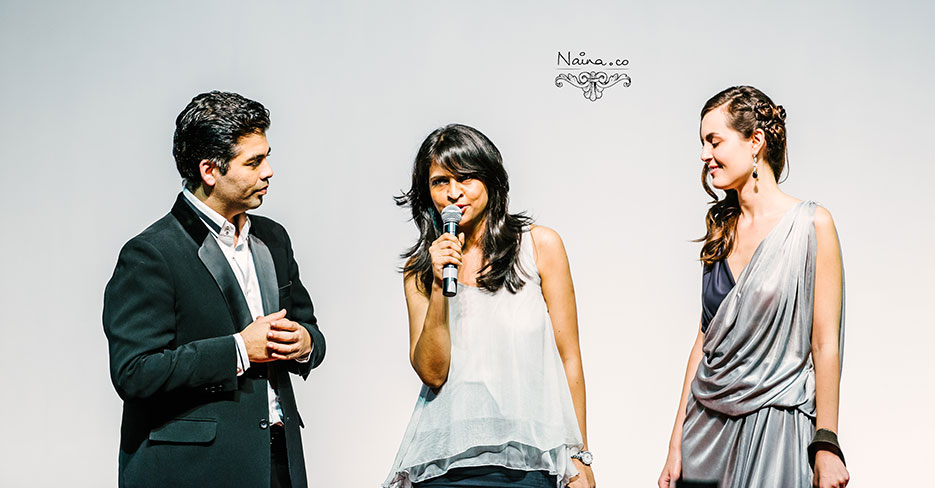 Below: Dadi Pudumjee's Ishaahra Puppet Theater Trust putting up a show for the guests.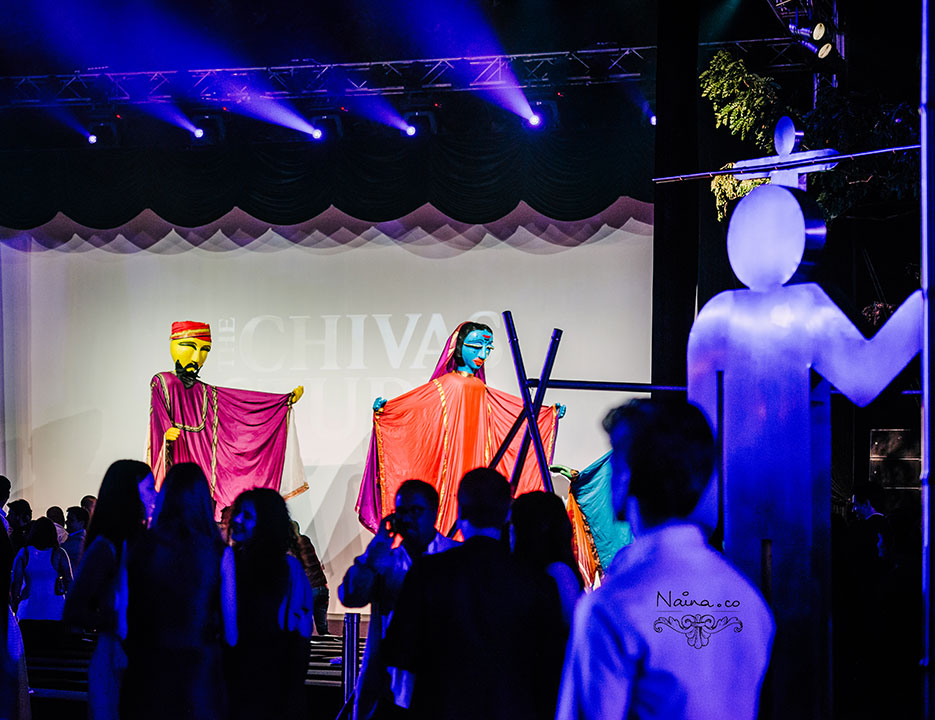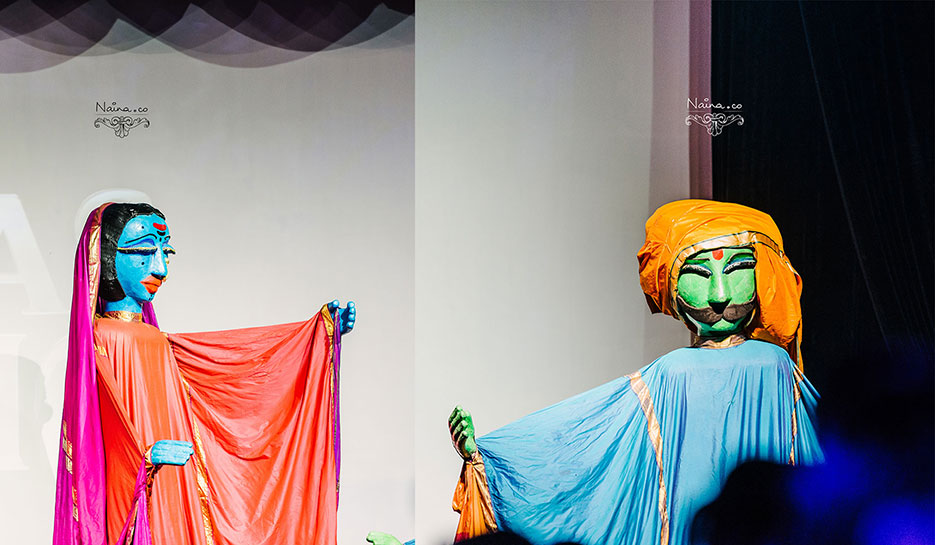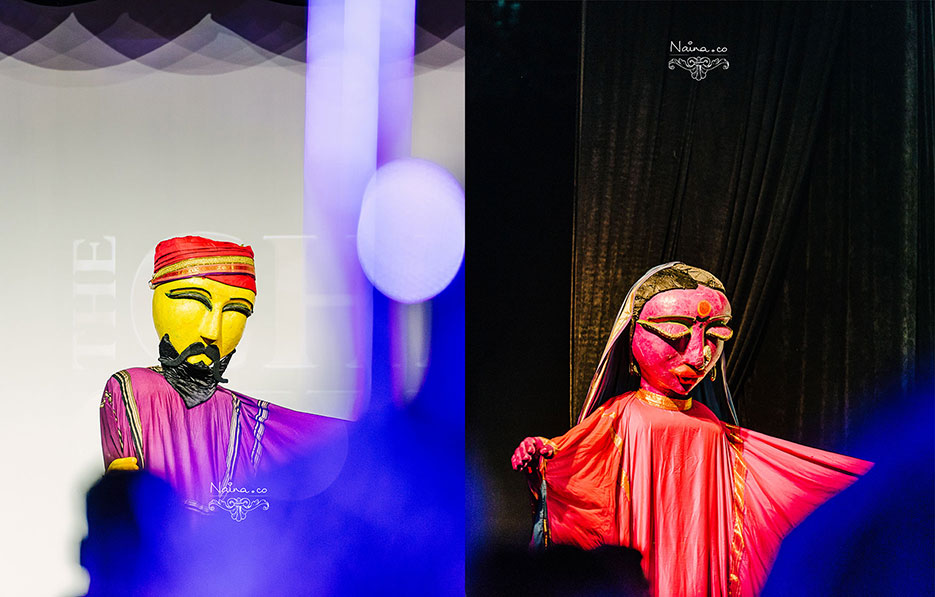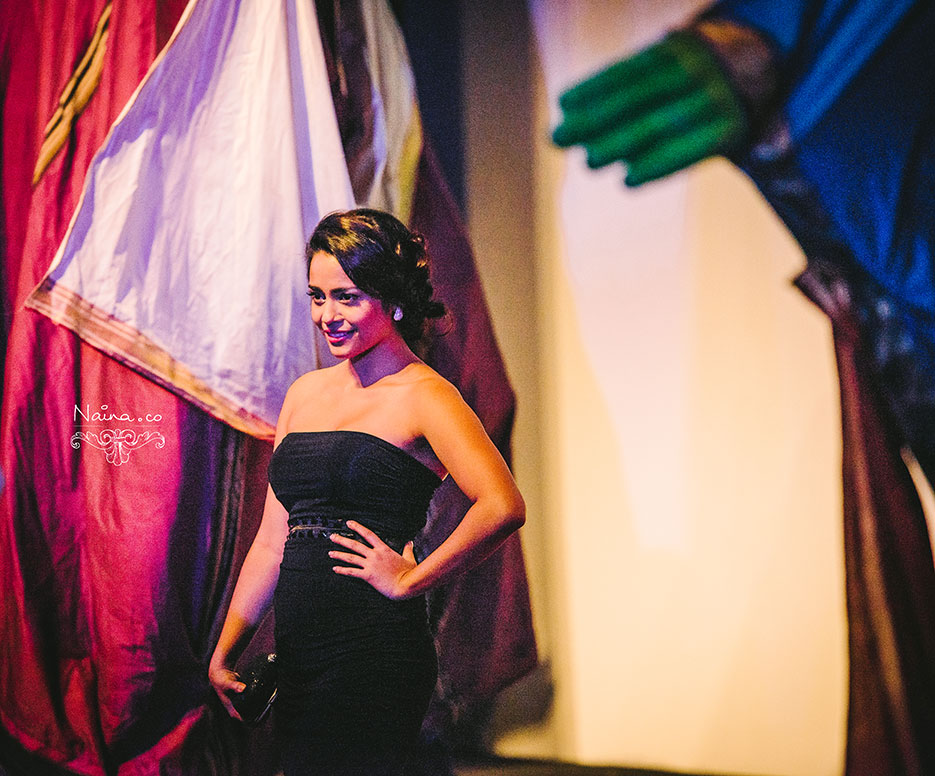 Below: Imran Khan, who is one of Bollywood's emerging actors. He is better known as the nephew of well-known actor Aamir Khan.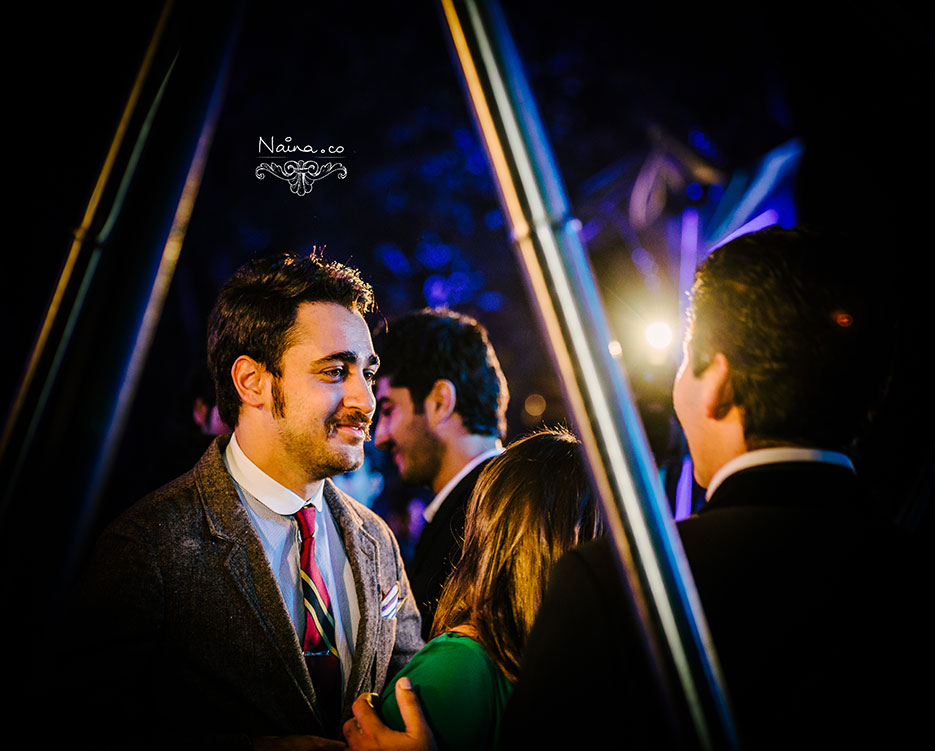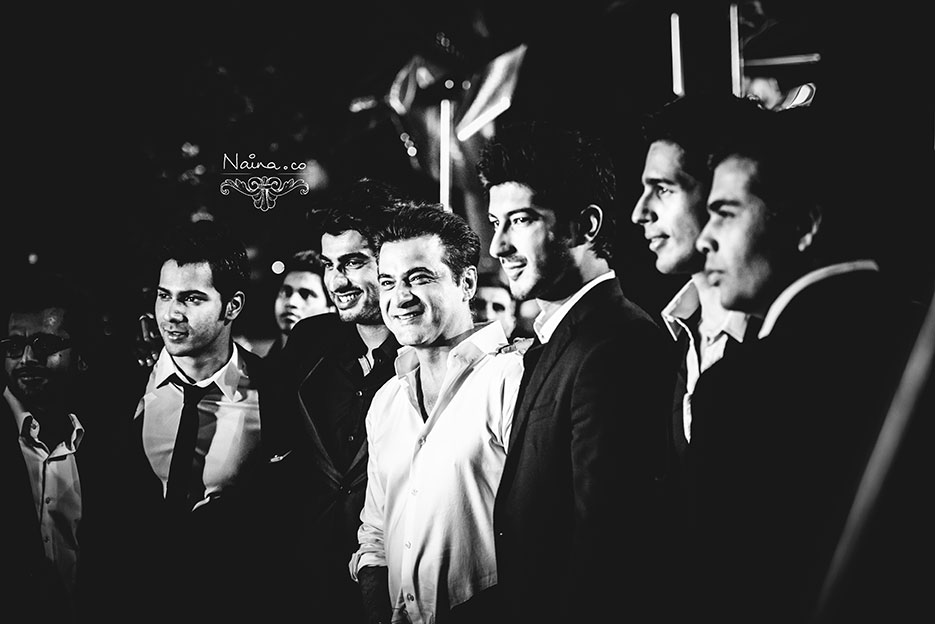 Below: Designer Rohit Bal, in the center, with friends.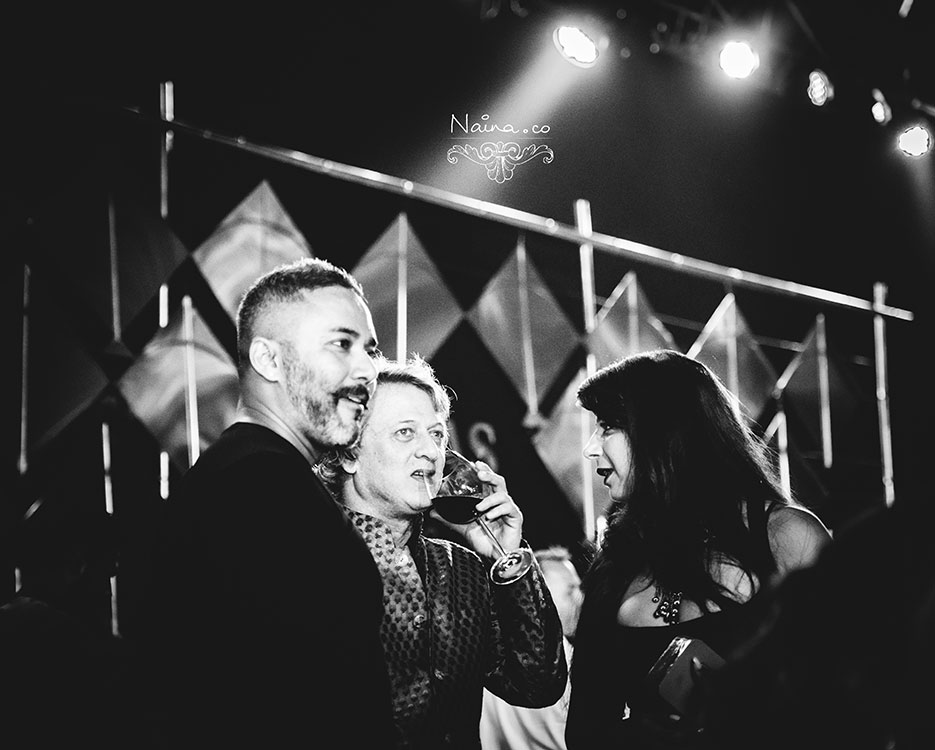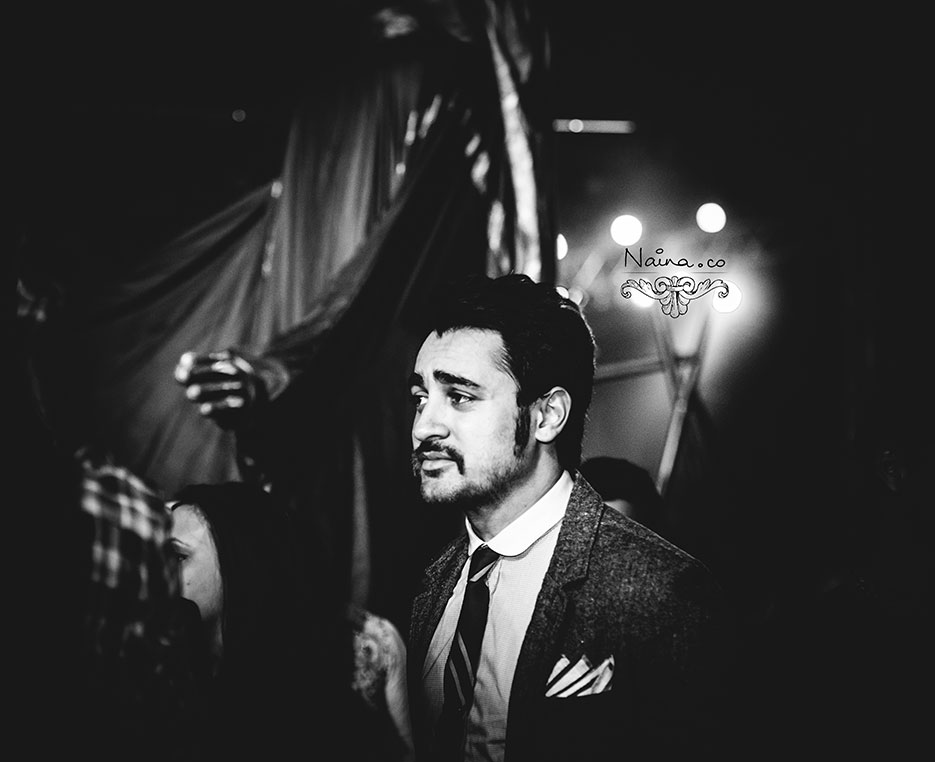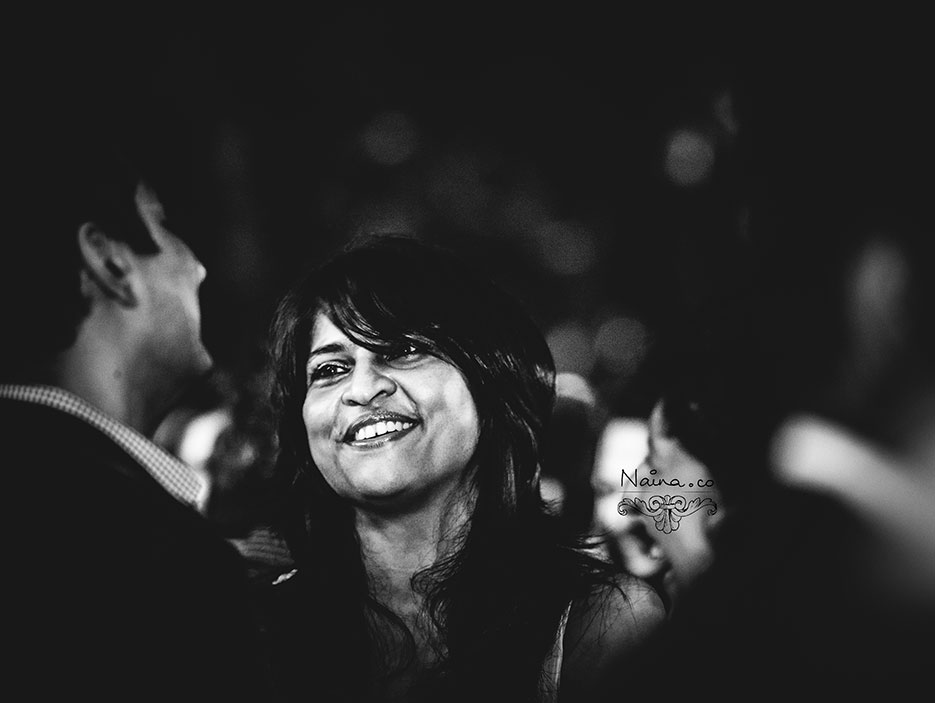 Below: Omer Haidar of ShowHouse Events.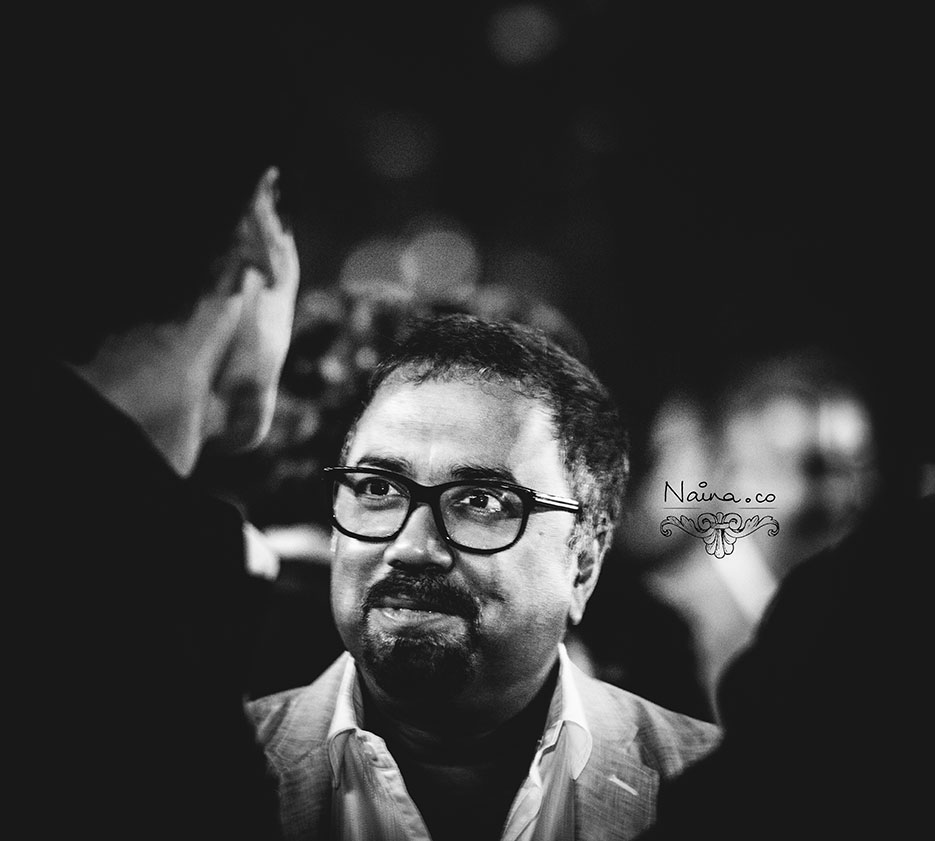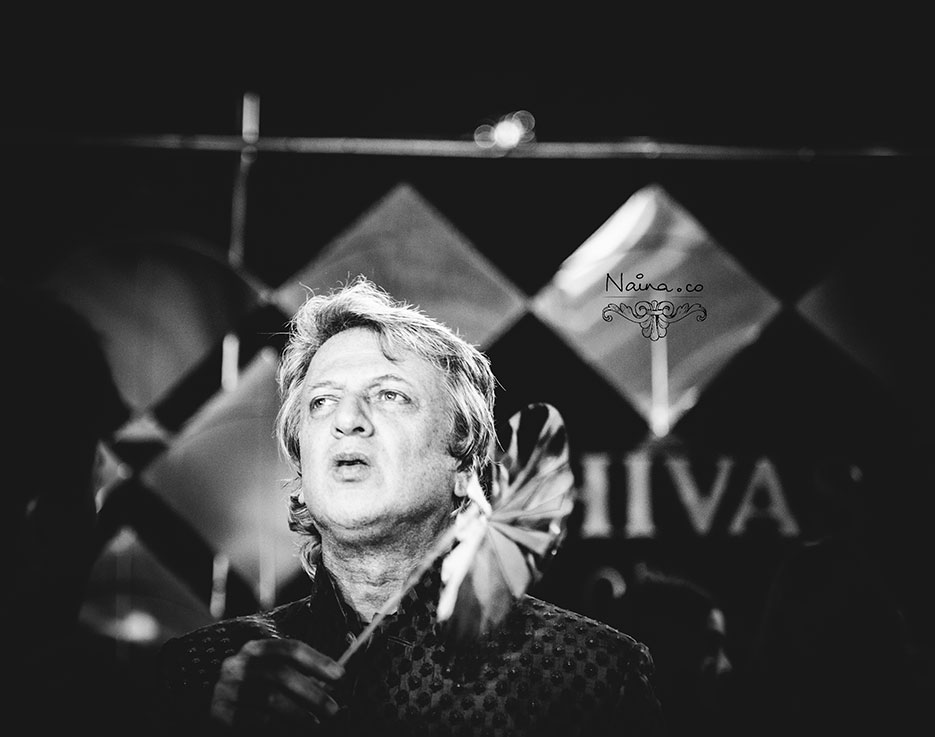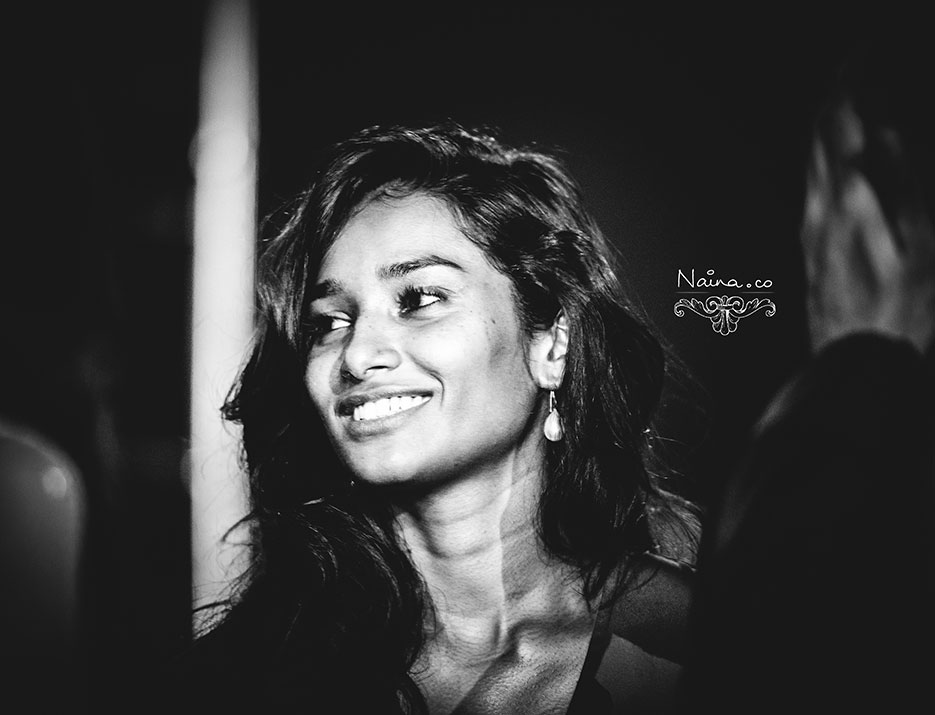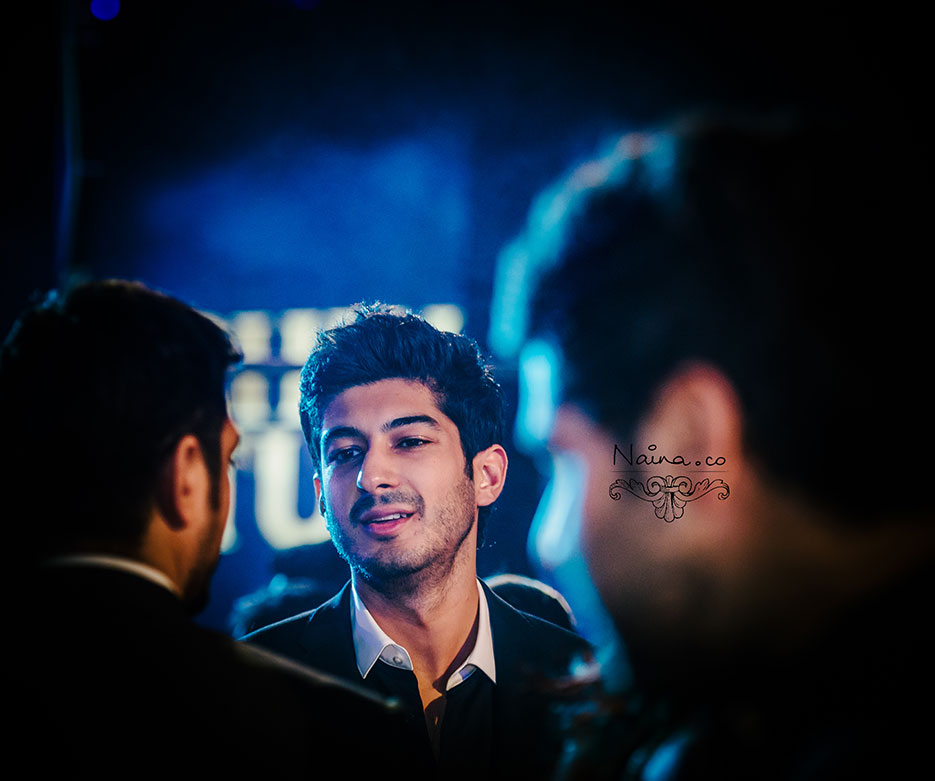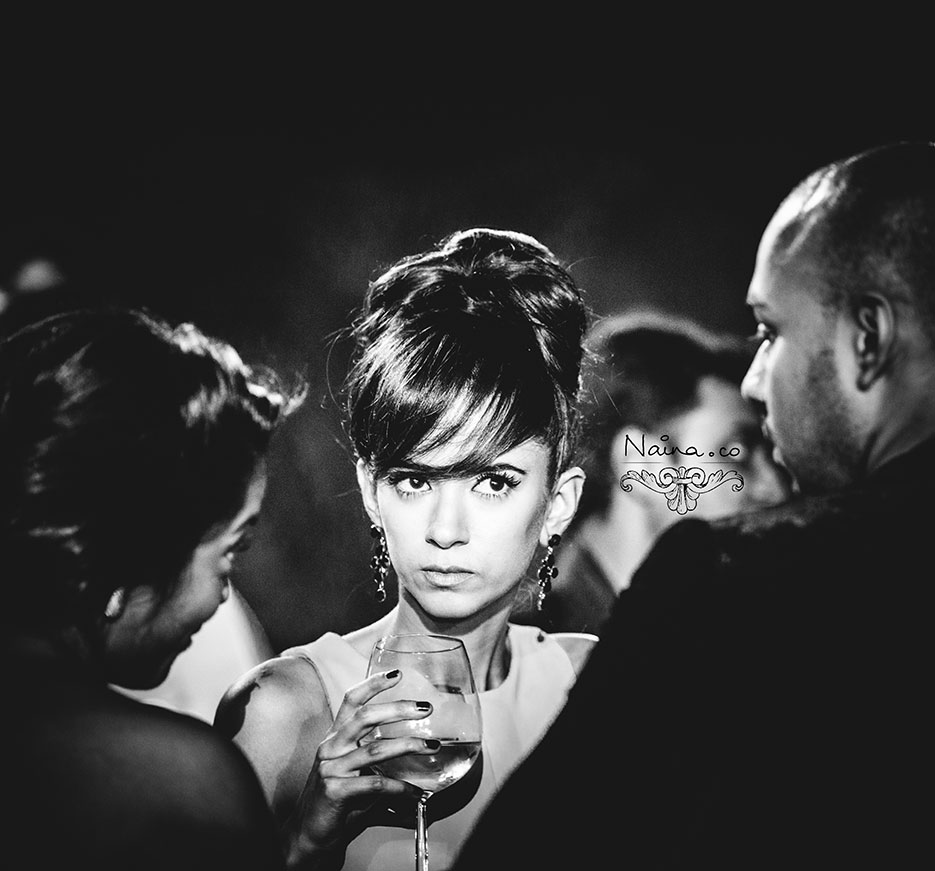 Below: Arshad Warsi on the left and Maria Goretti.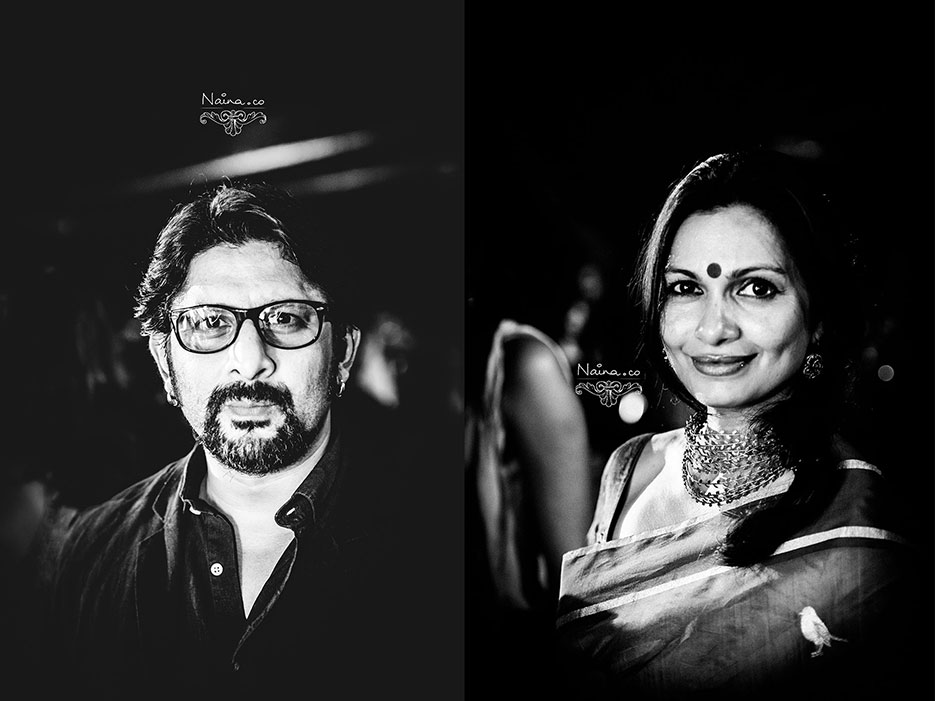 Below: Boman Irani.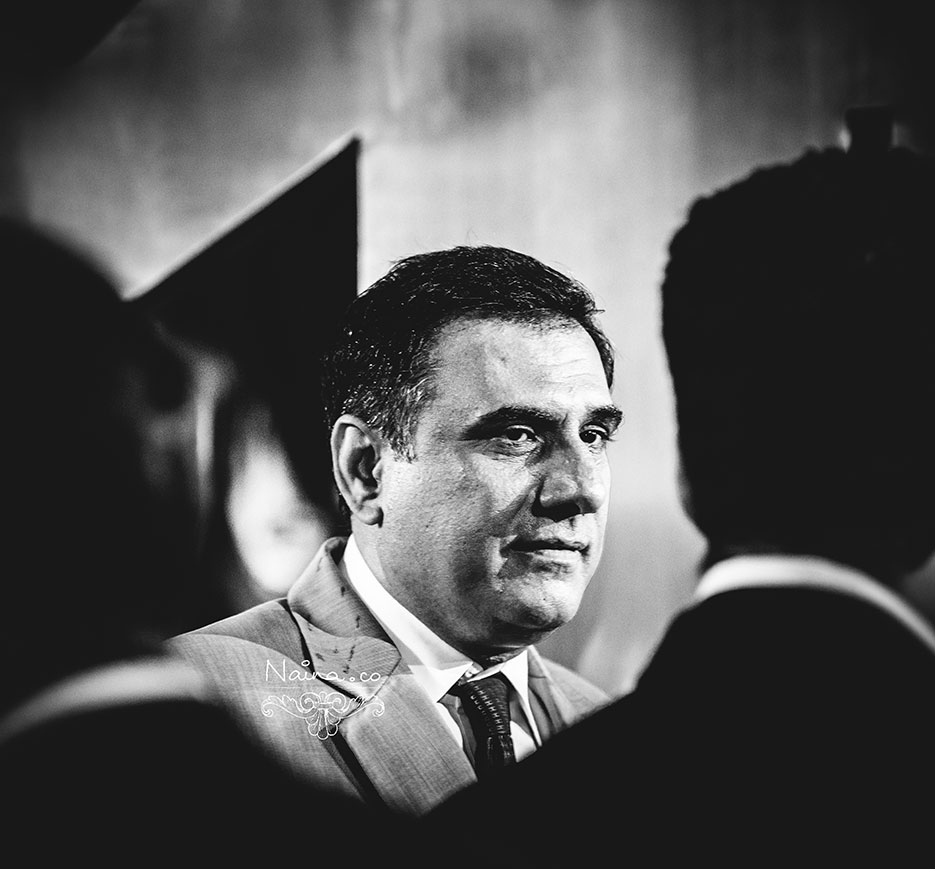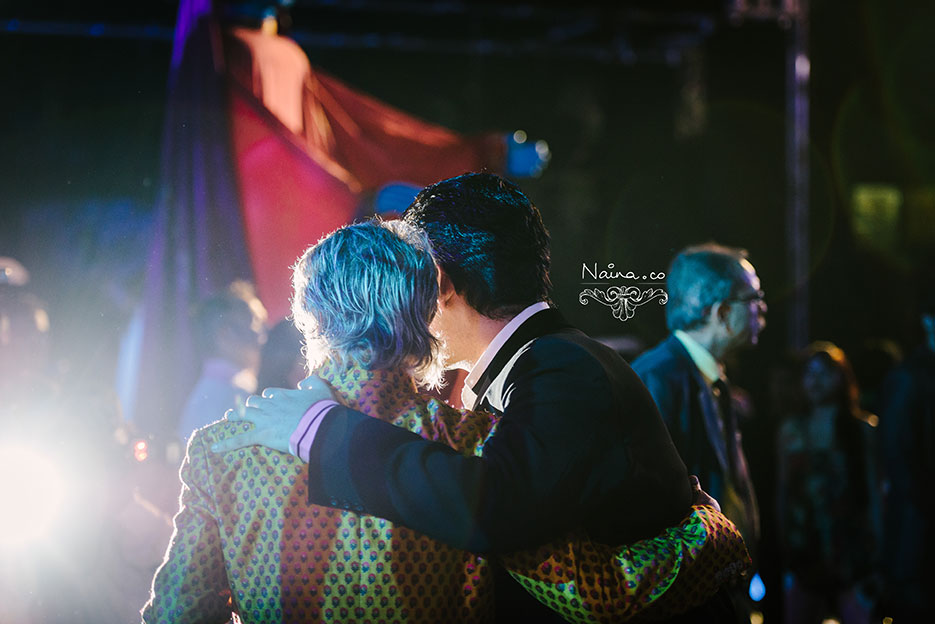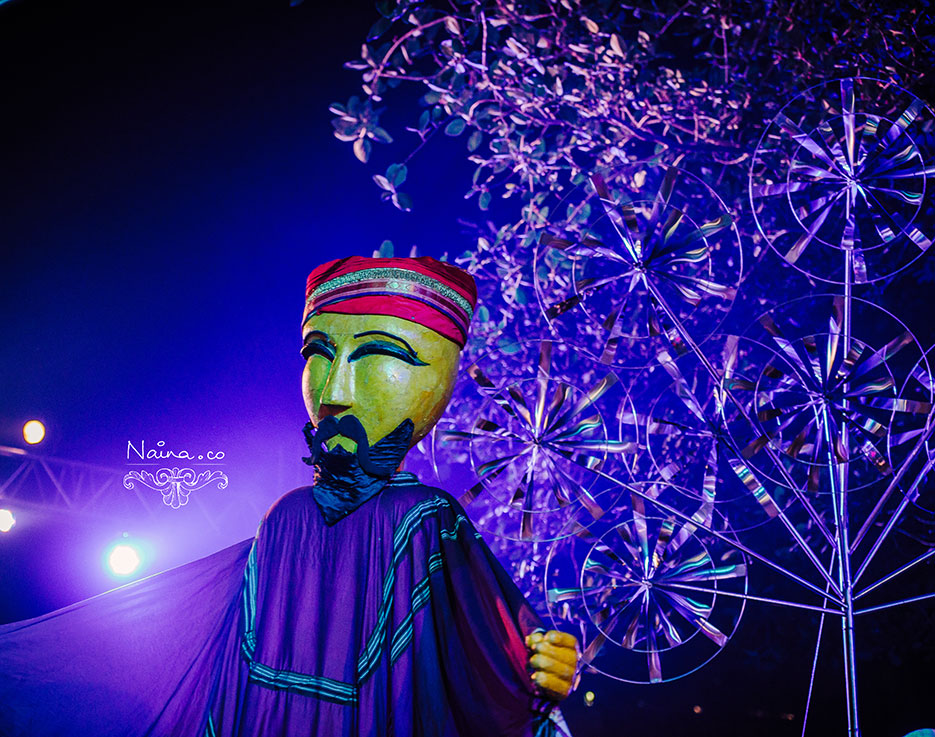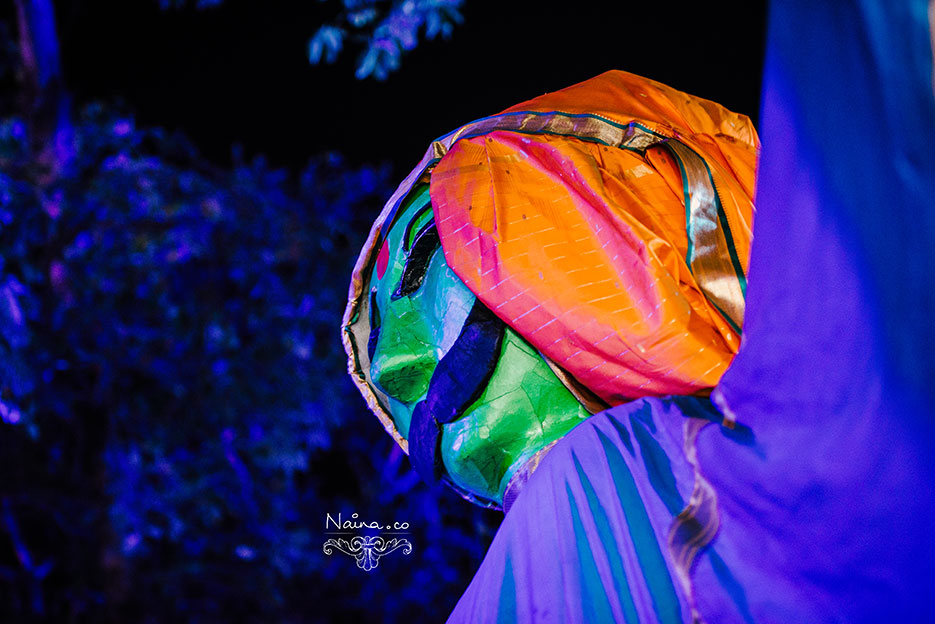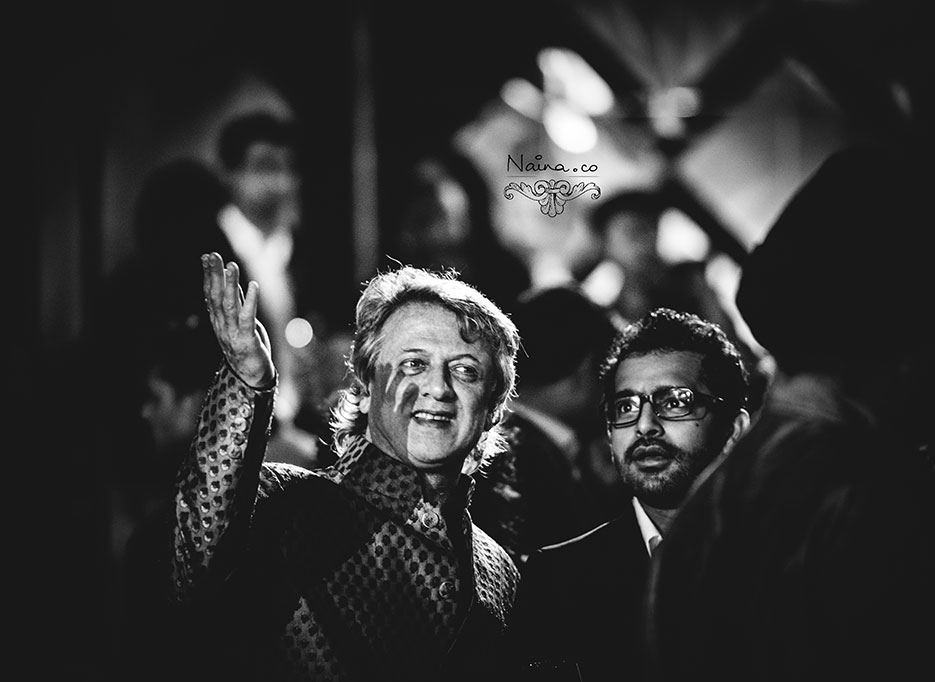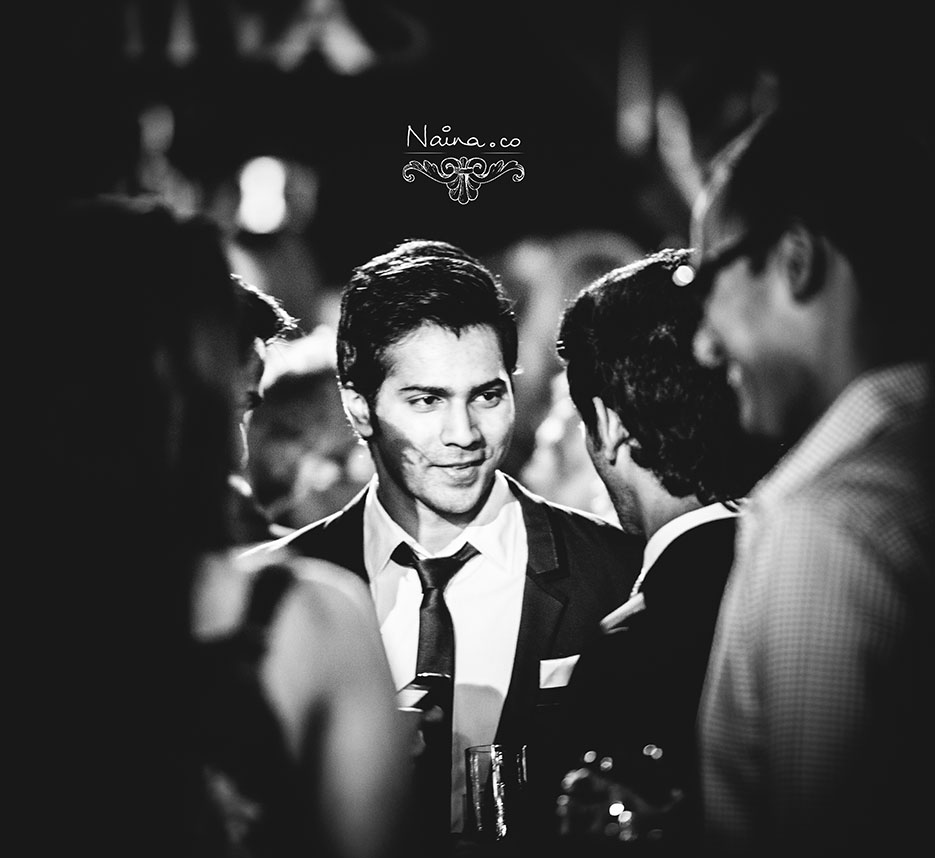 Below: The gentleman I mistook for @sarangsathaye of Bring On The Night fame.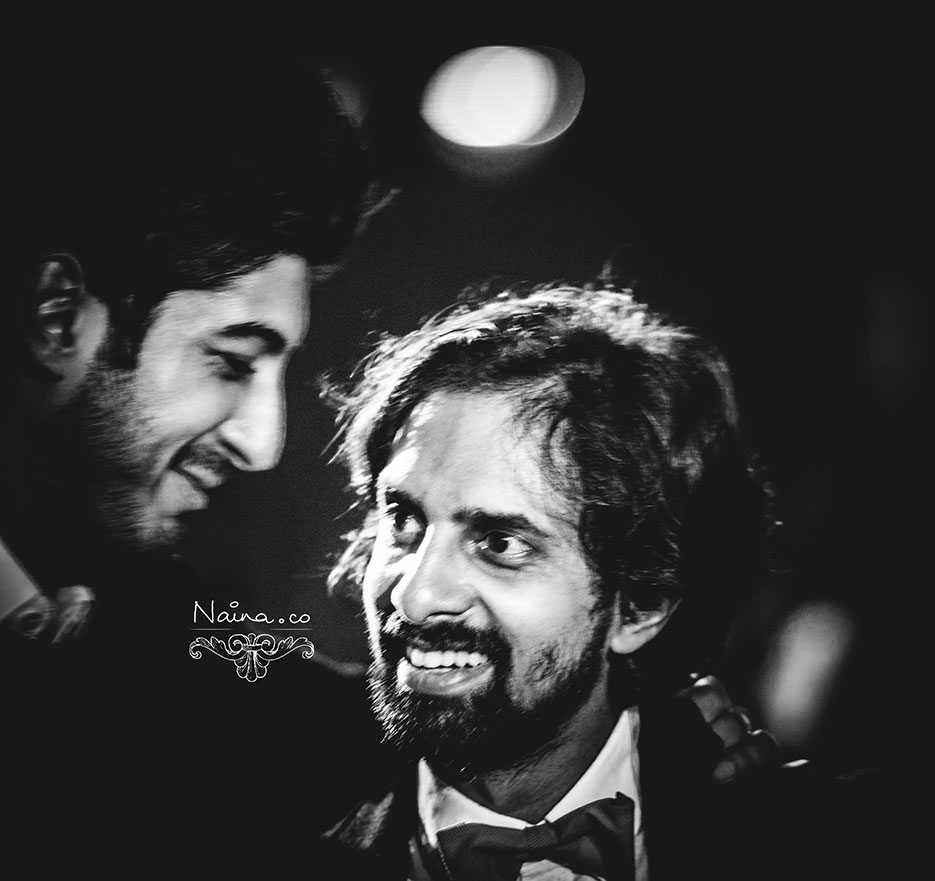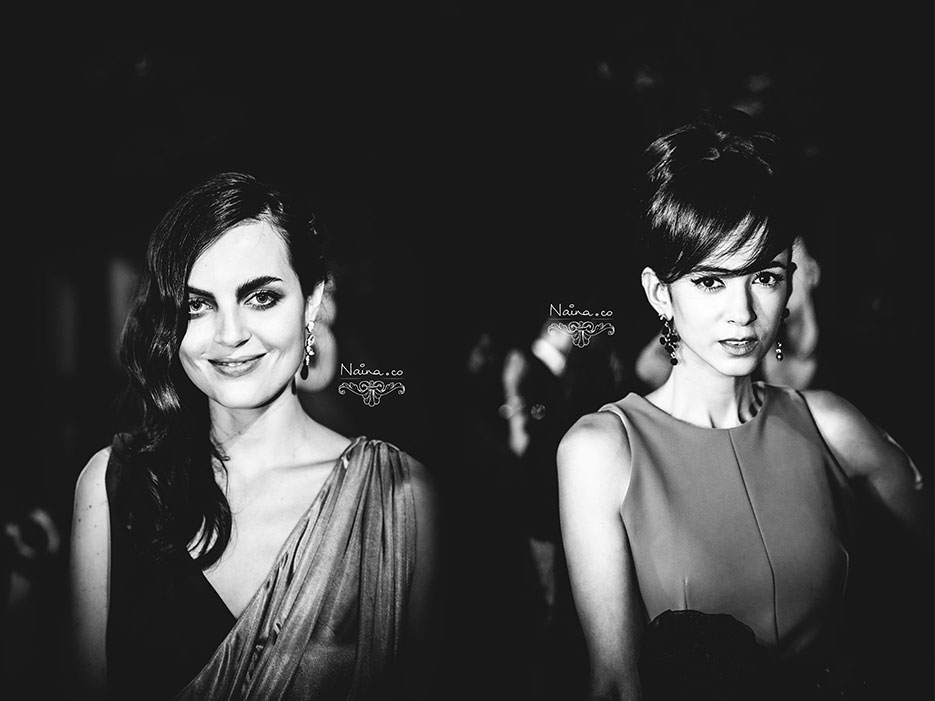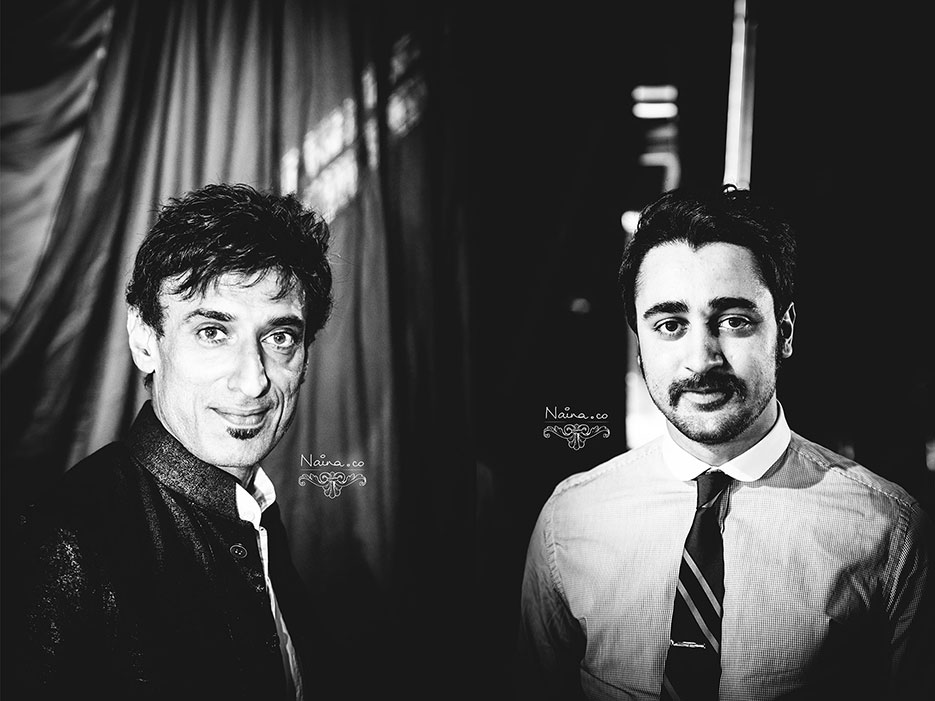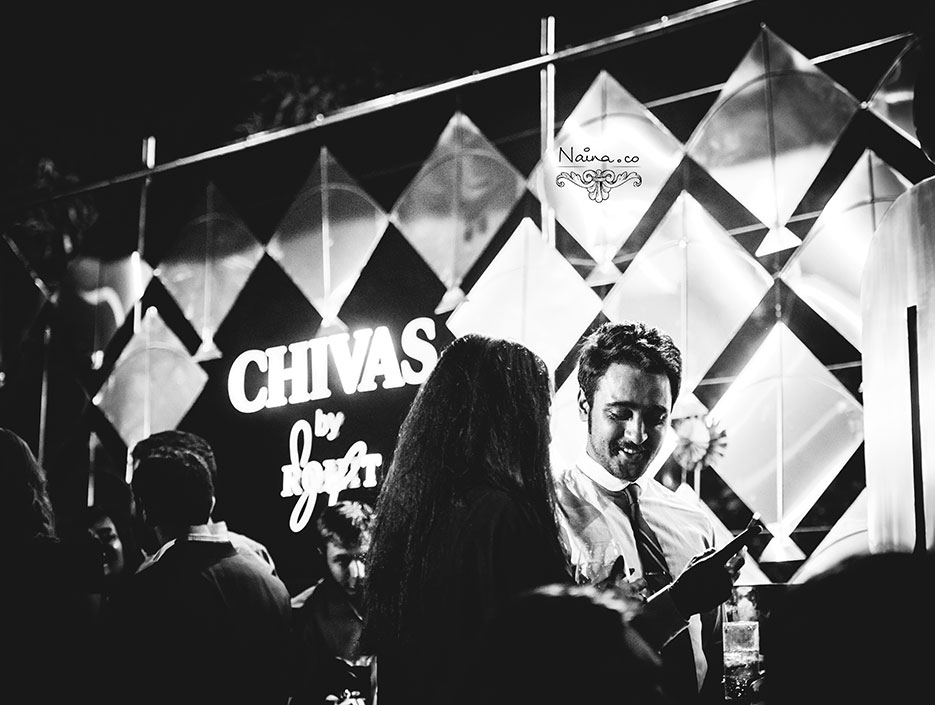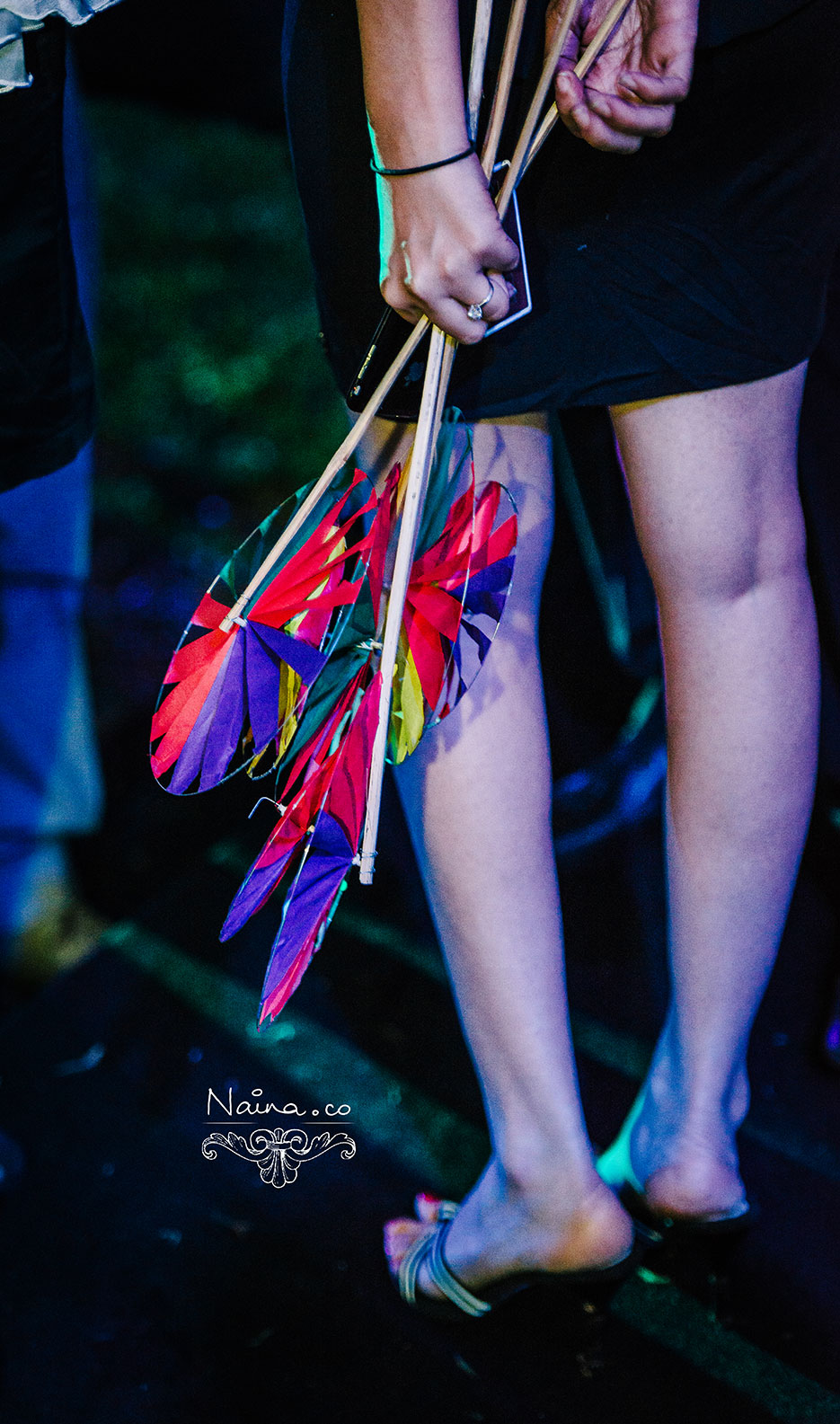 These were photographs from Day One of the Bombay Edition of The Chivas Studio, 2012. Day Two to follow.
Photographed for Pernod Ricard.