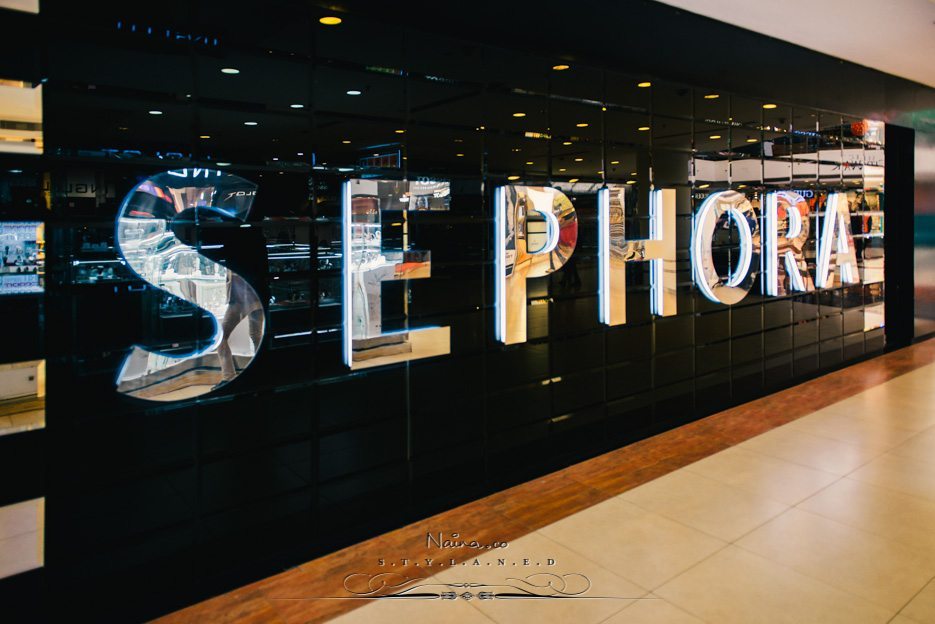 Our first #stylaned feature for a beauty-related brand! We are so excited to have collaborated with Sephora India. Also their first store in India!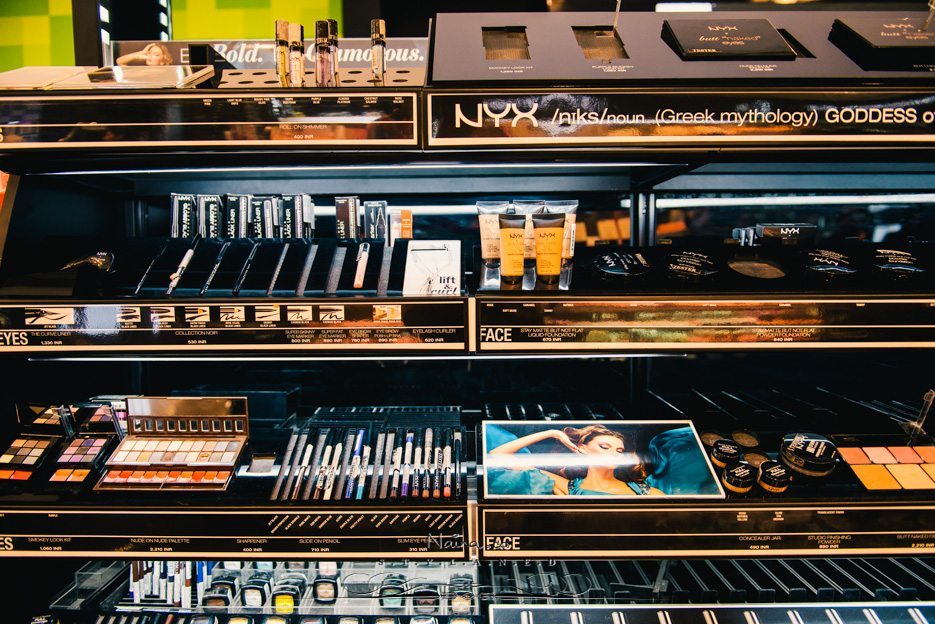 My first interaction with Sephora had taken place when I'd visited Canada and had stared bug-eyed at the huge Sephora Store in Toronto. I couldn't believe something like this even existed! They had everything – all the brands I could think of, all the beauty-related products I ever wanted and the people were so nice! I'll never forget Zolfan who helped me out with my first primer and spoke to me like I was a long-lost friend without once coming across as pretentious. It was quite an experience.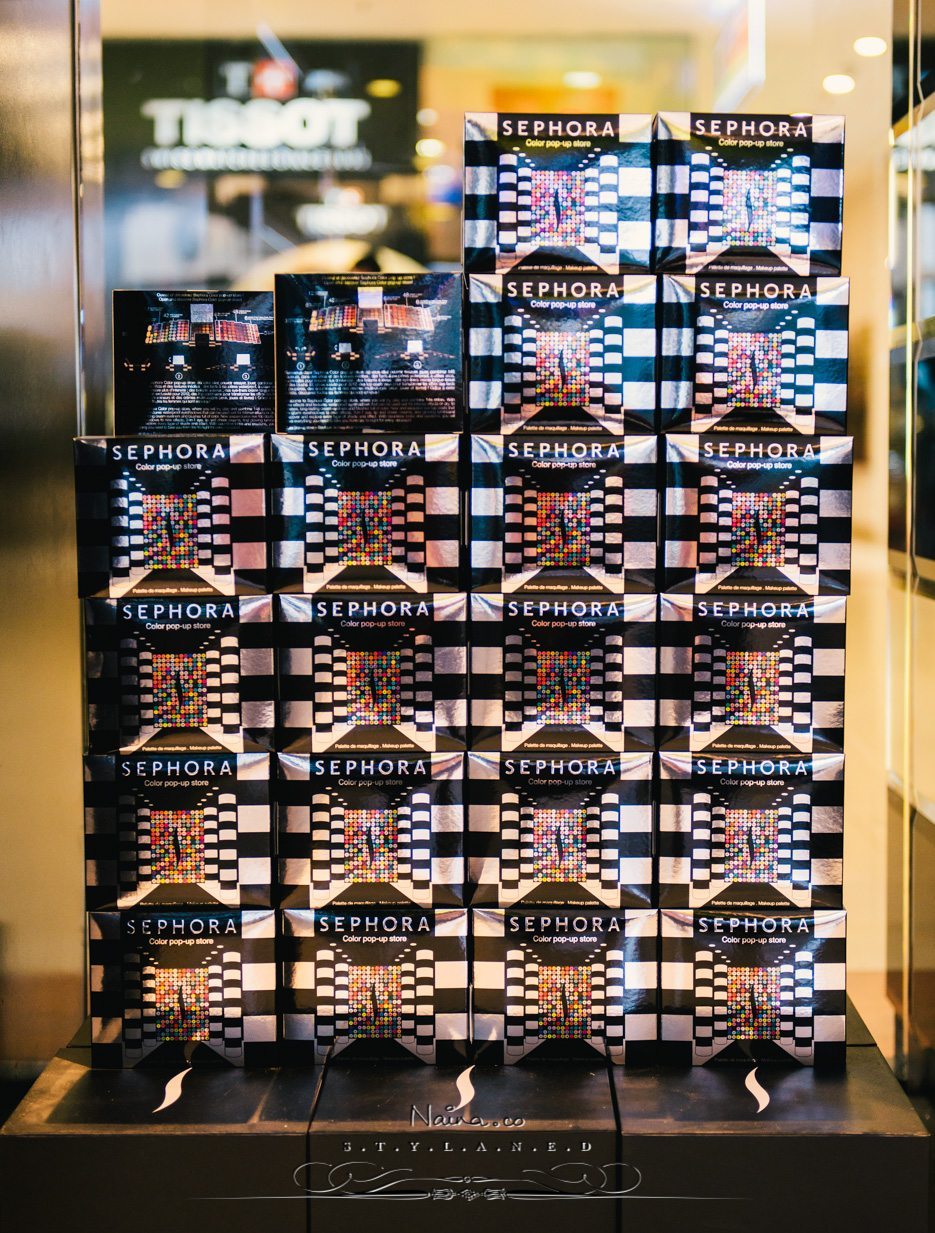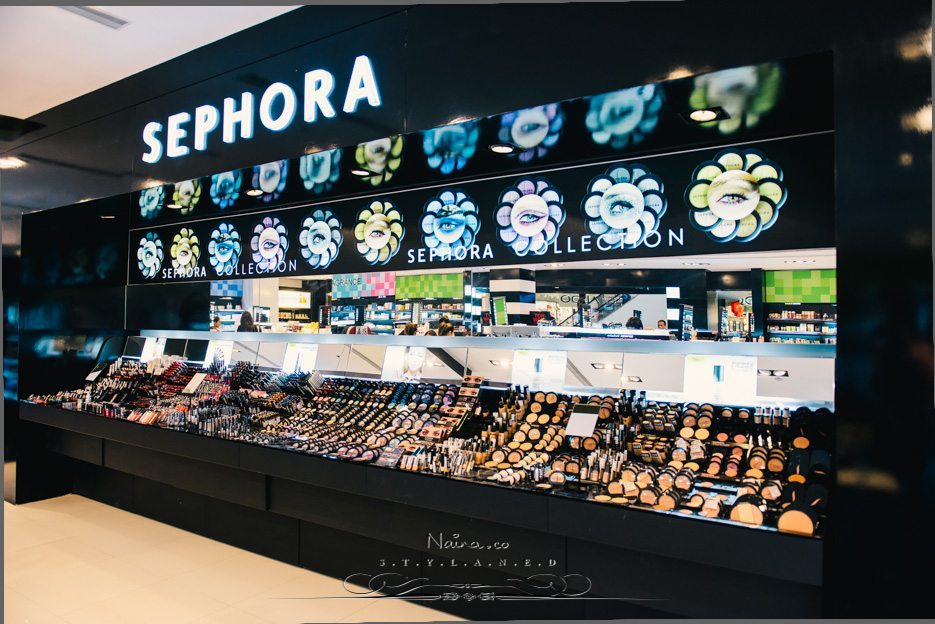 So when I finally got to visit Sephora India, you can imagine that my expectations were quite high. While the store itself is quite small in comparison to the one in Toronto – the people are the same – superb! Jhelum and Ankita and Preinou! Thank you for everything and hope to see more of you!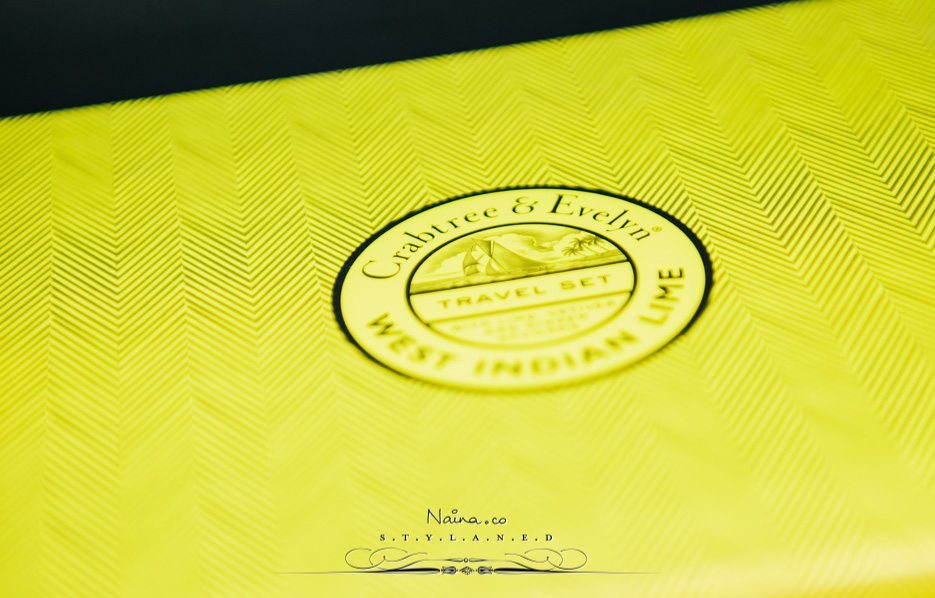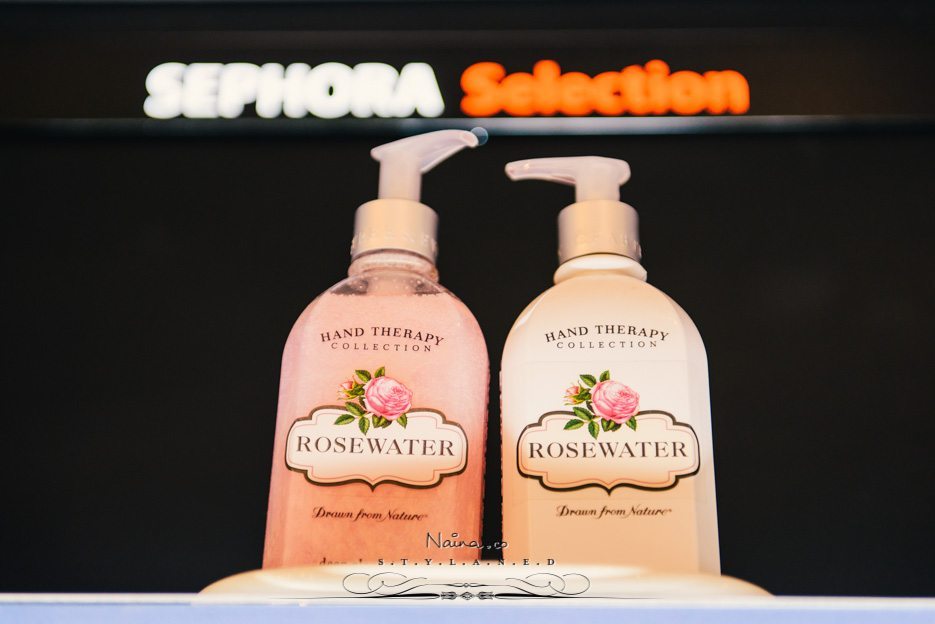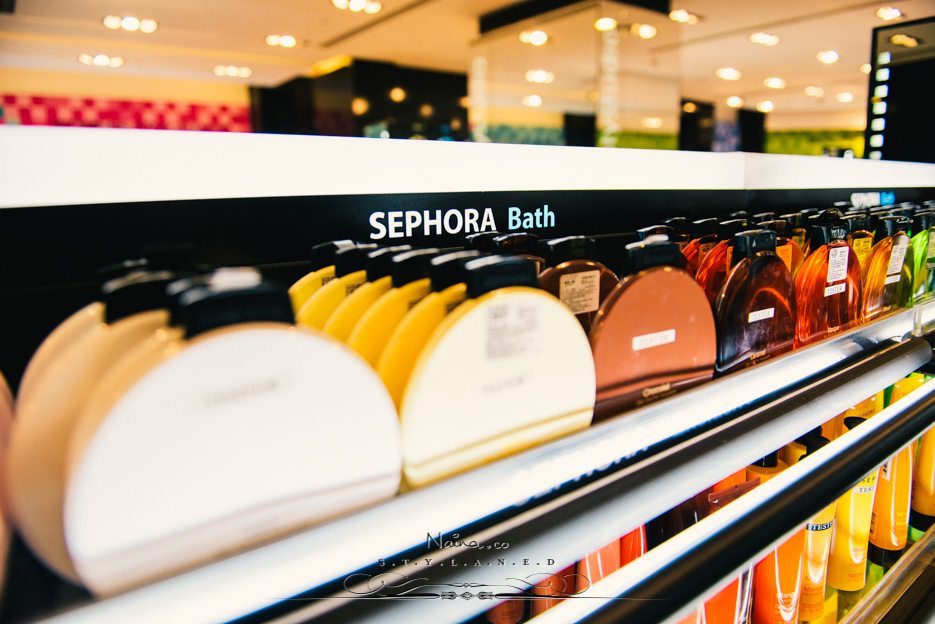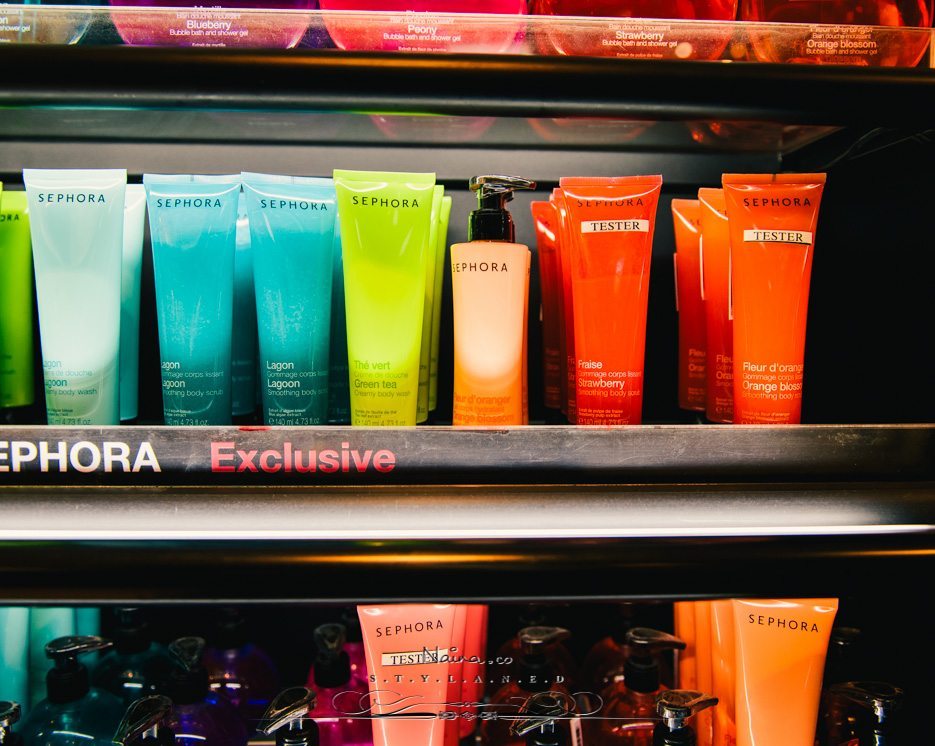 Racks and racks of gorgeous beauty products!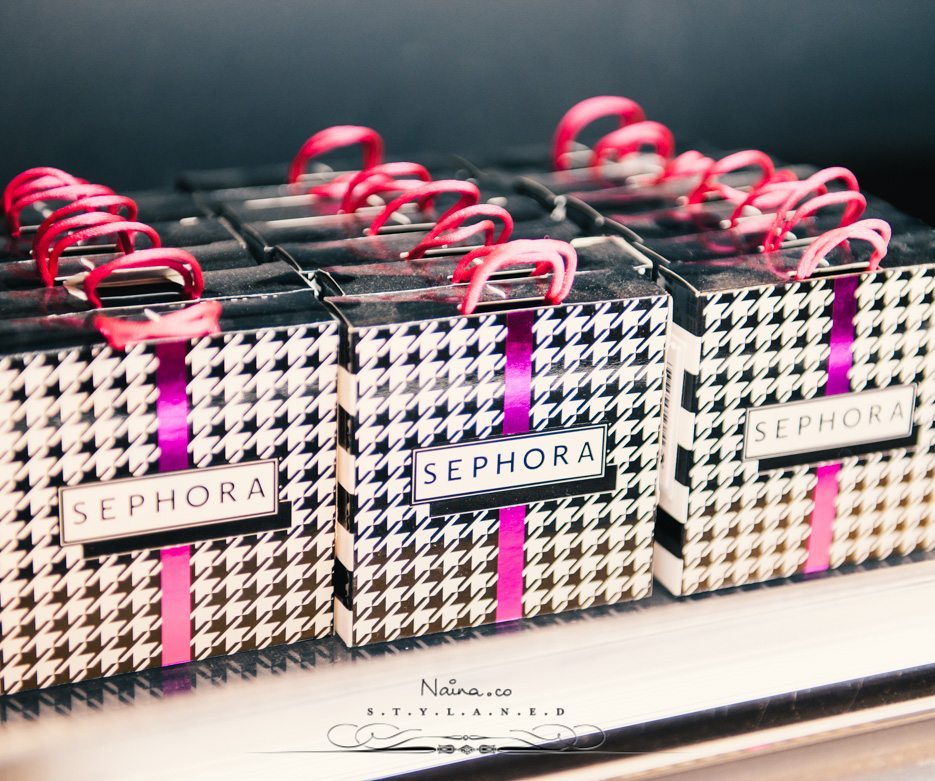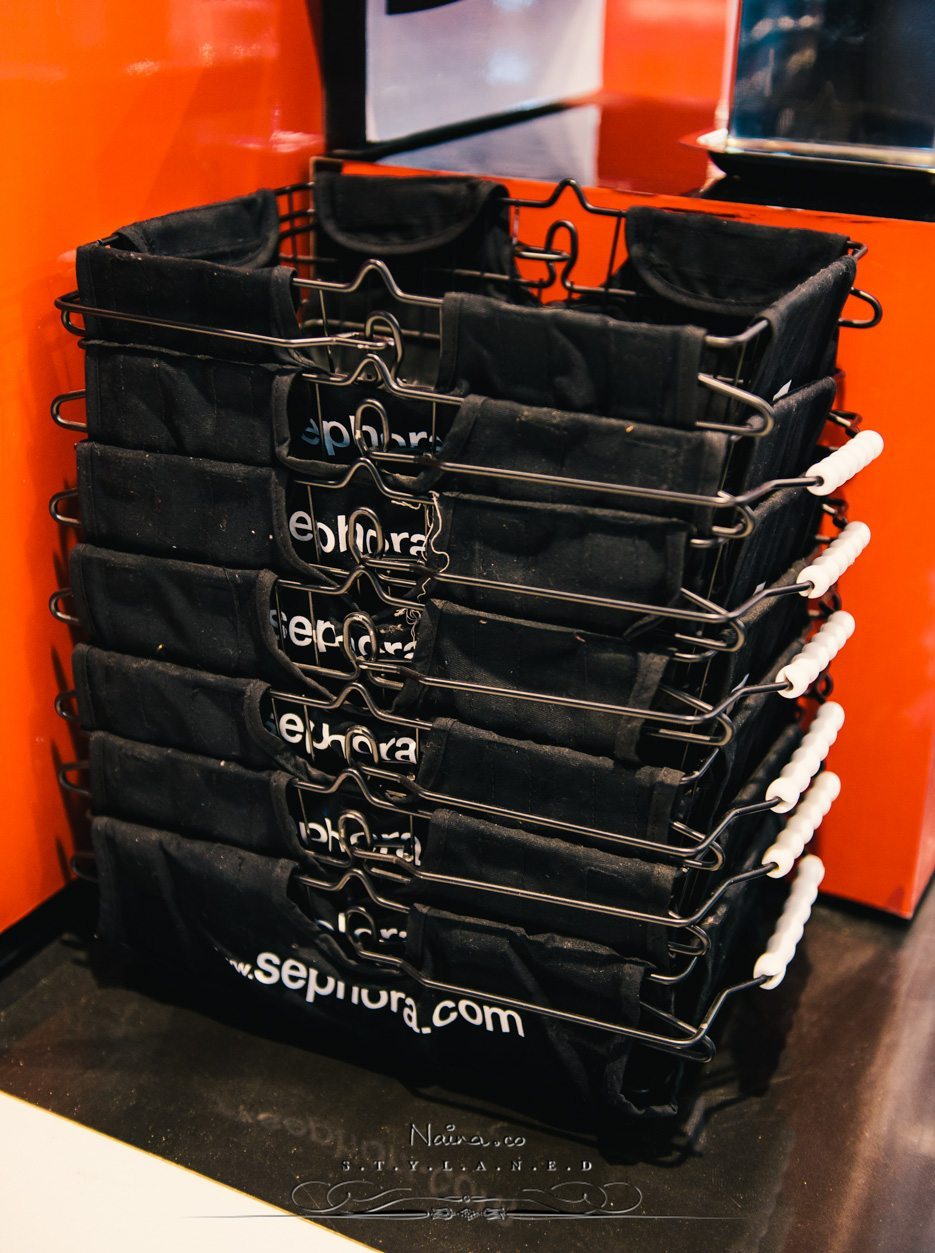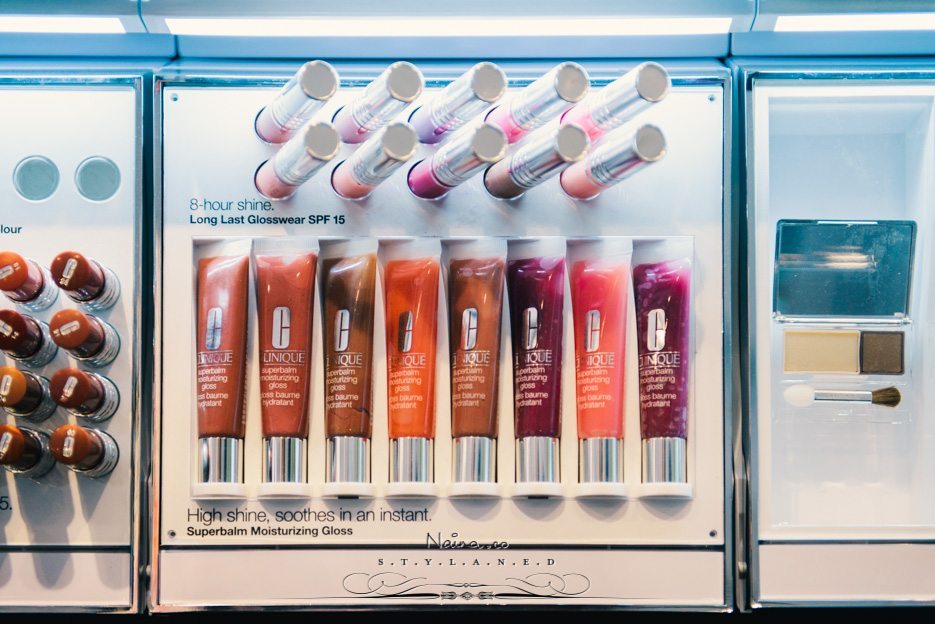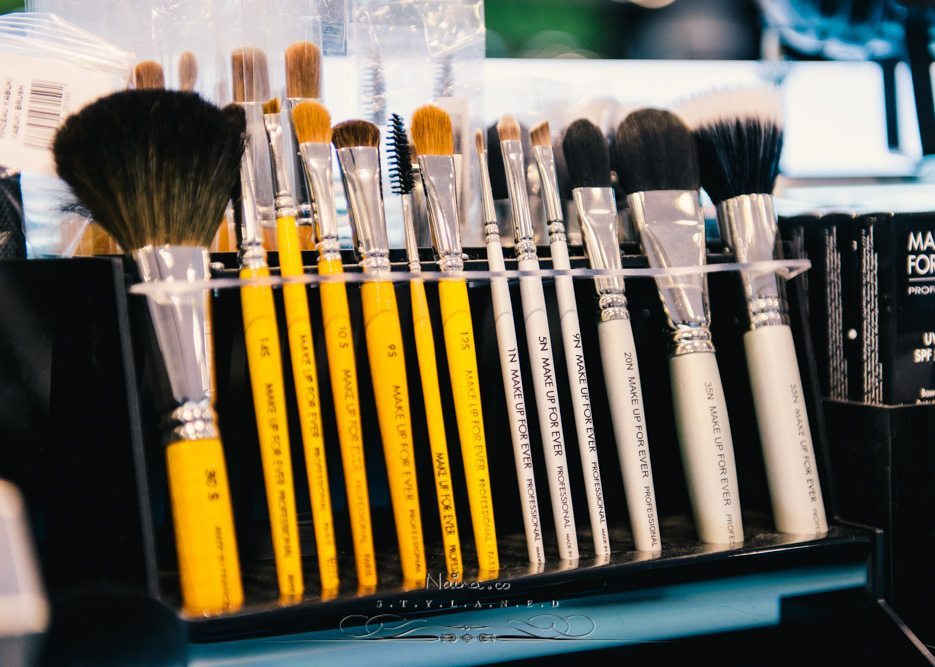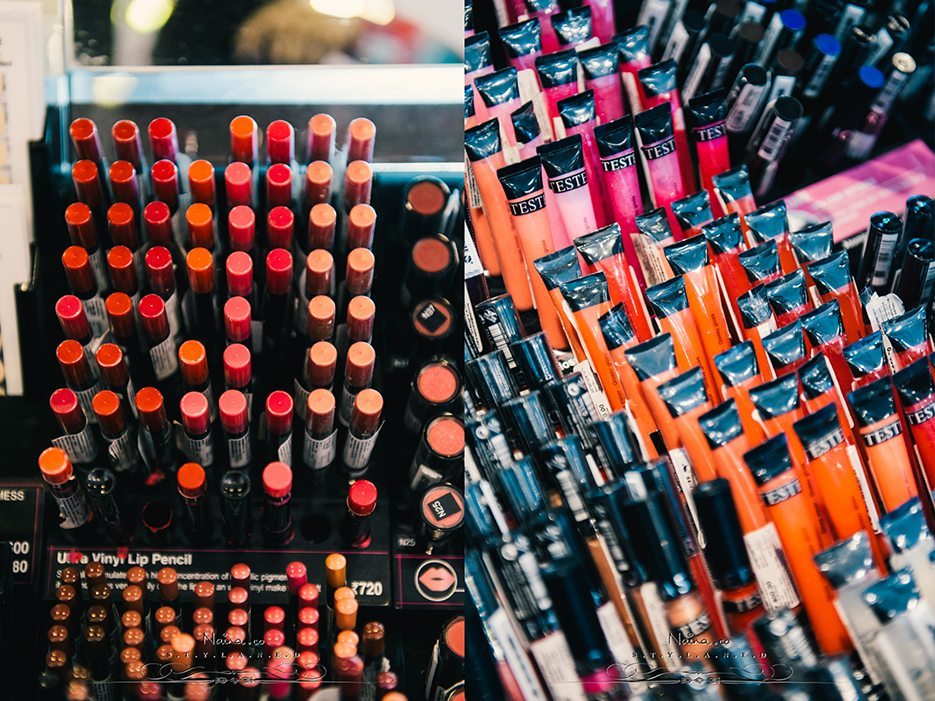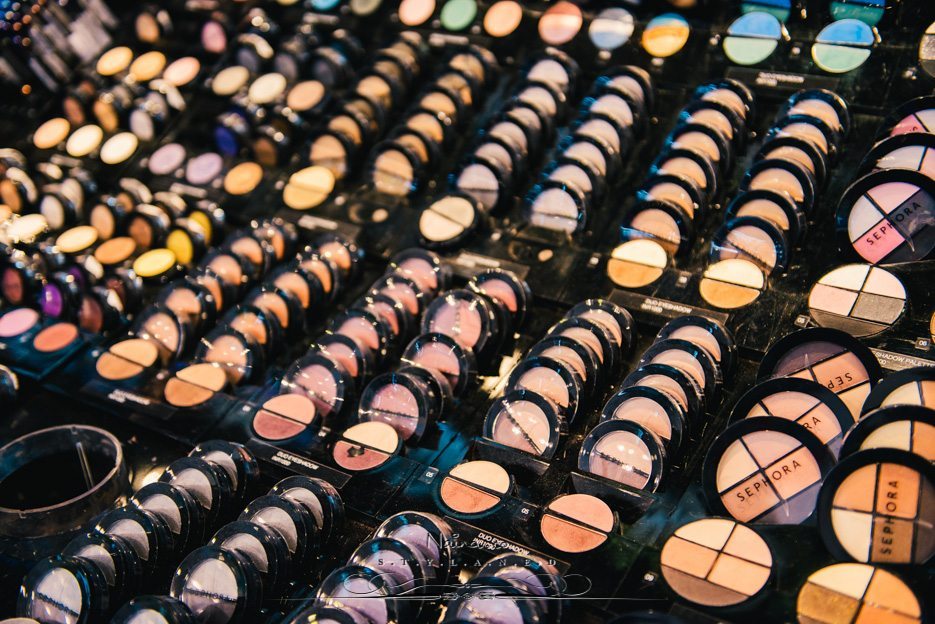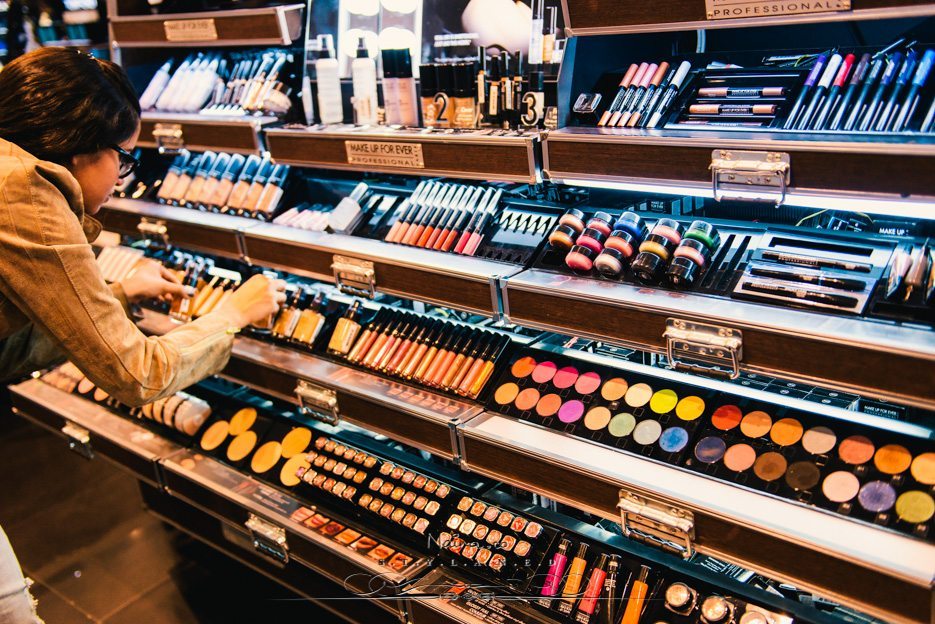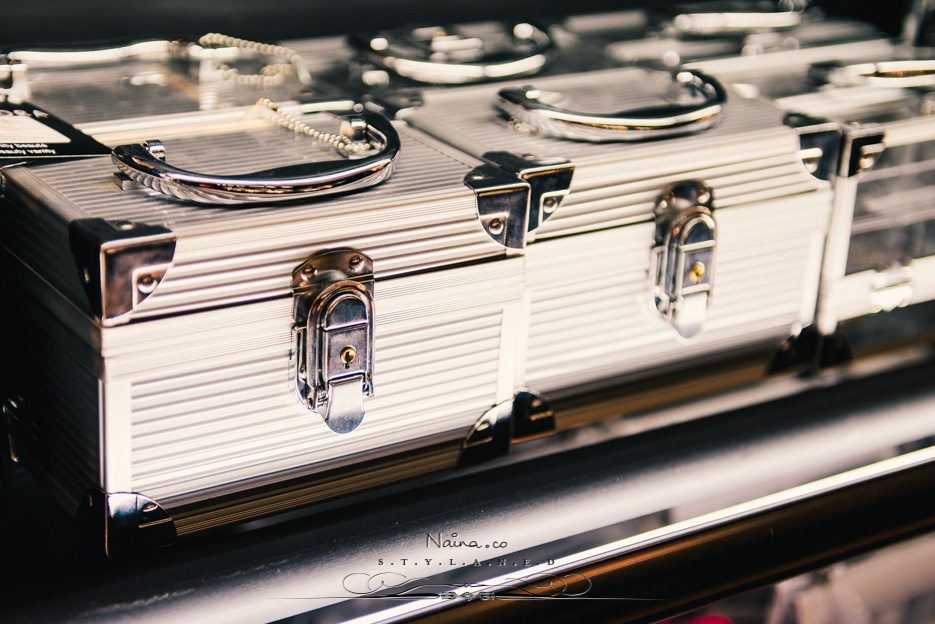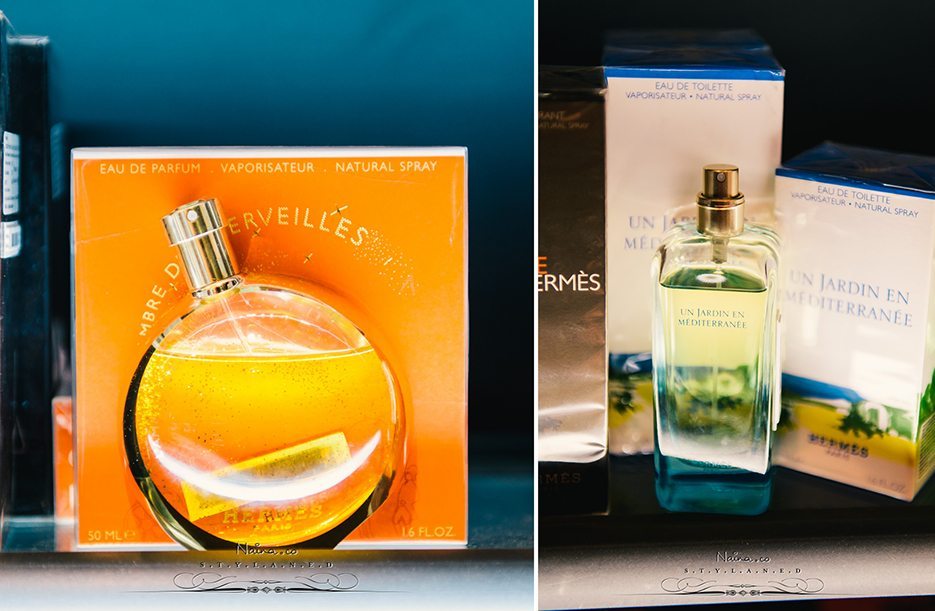 I even found my favorite Hermes perfume! Un Jardin En Mediterranee – check it out, I've photographed the bottle and blogged the images earlier on this blog.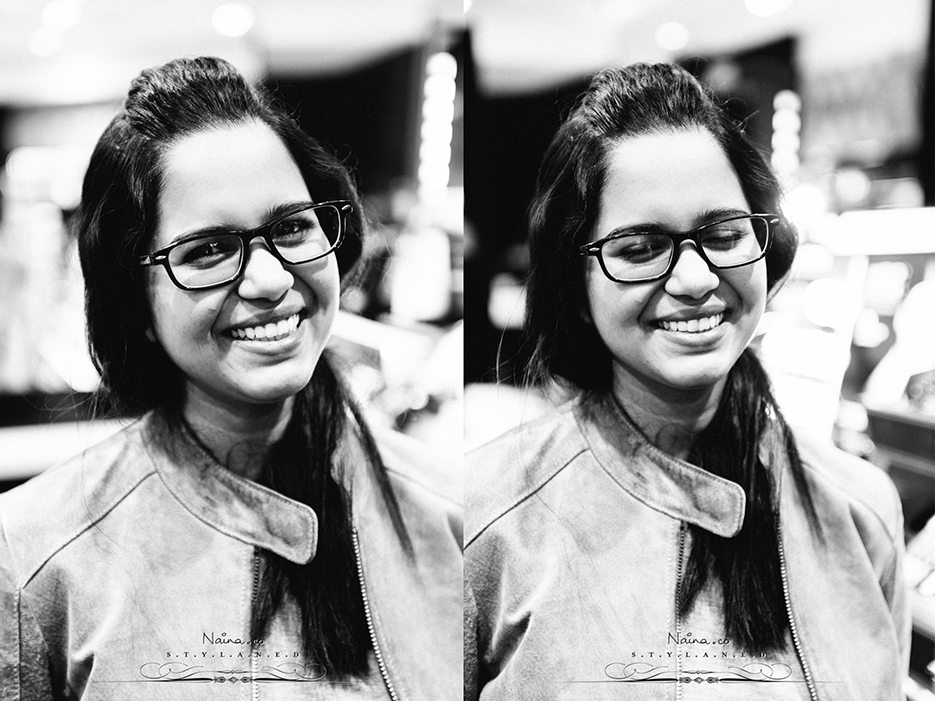 That's Ankita above – she handles social media for Sephora India. Thanks for showing us around Ankita!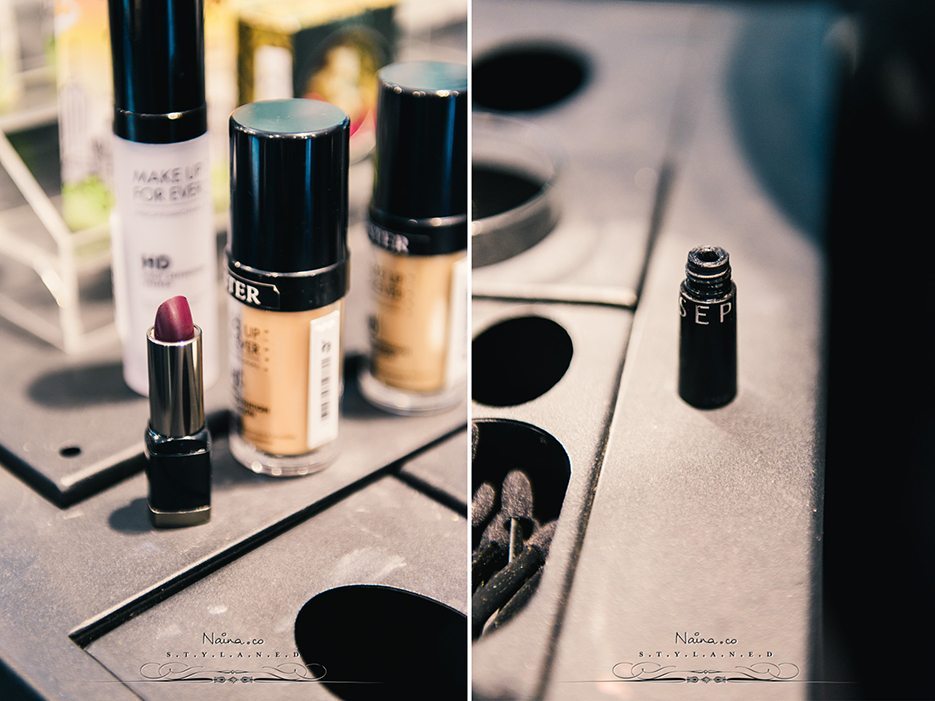 We then started with the look we wanted to try with @akanksharedhu and she wanted something with a purple / violet lipstick that leaned toward Goth.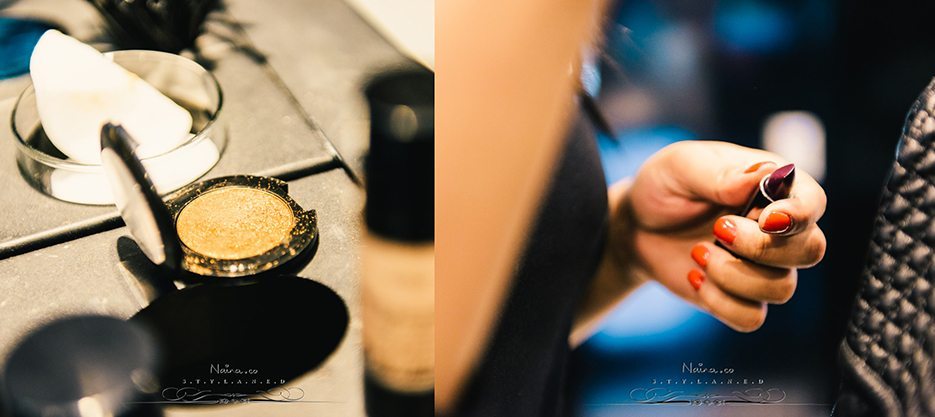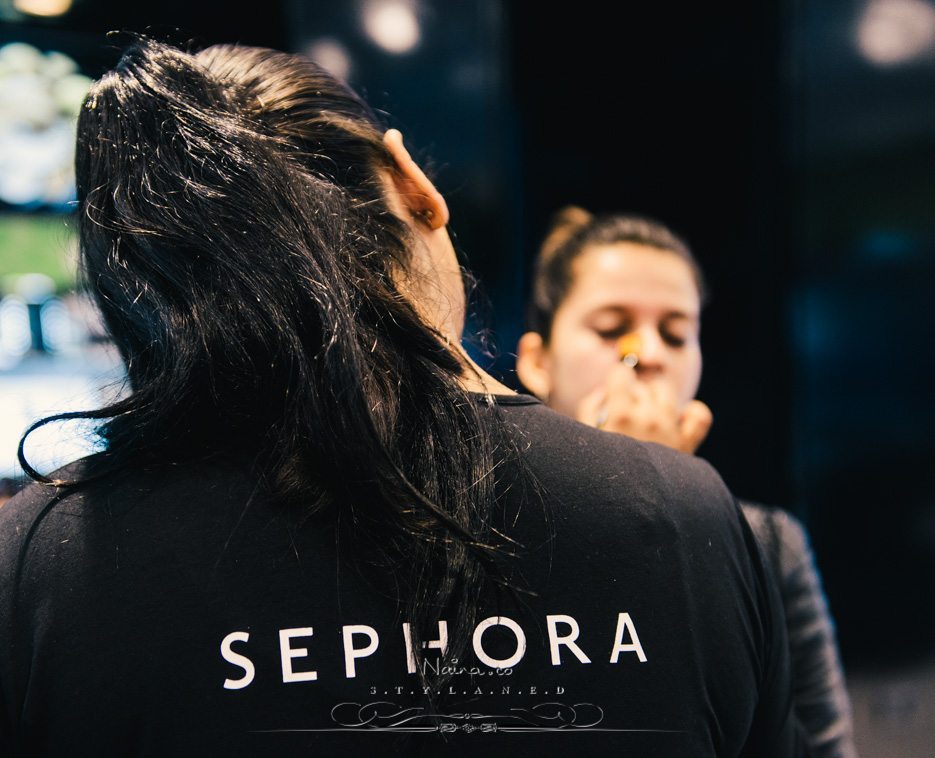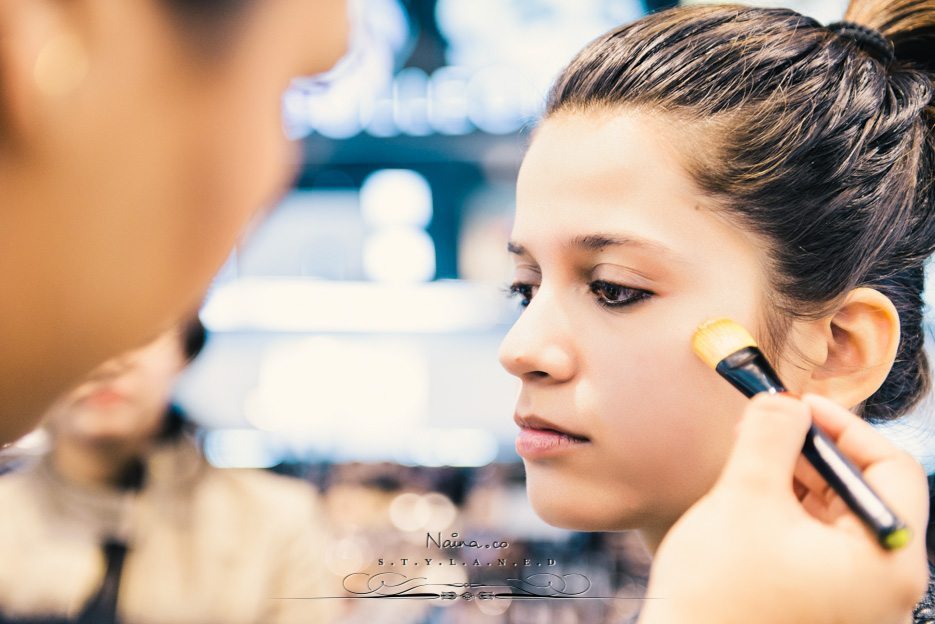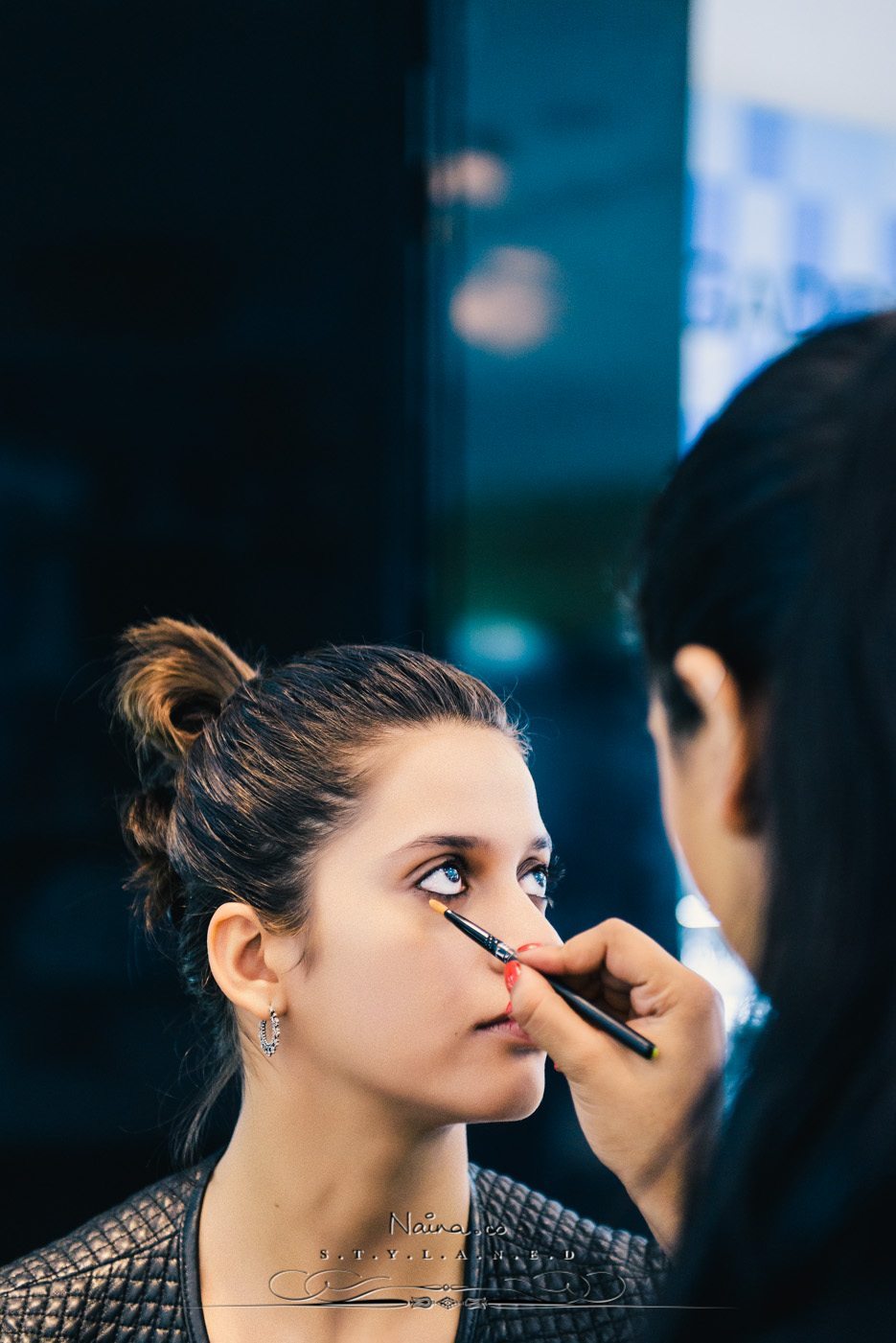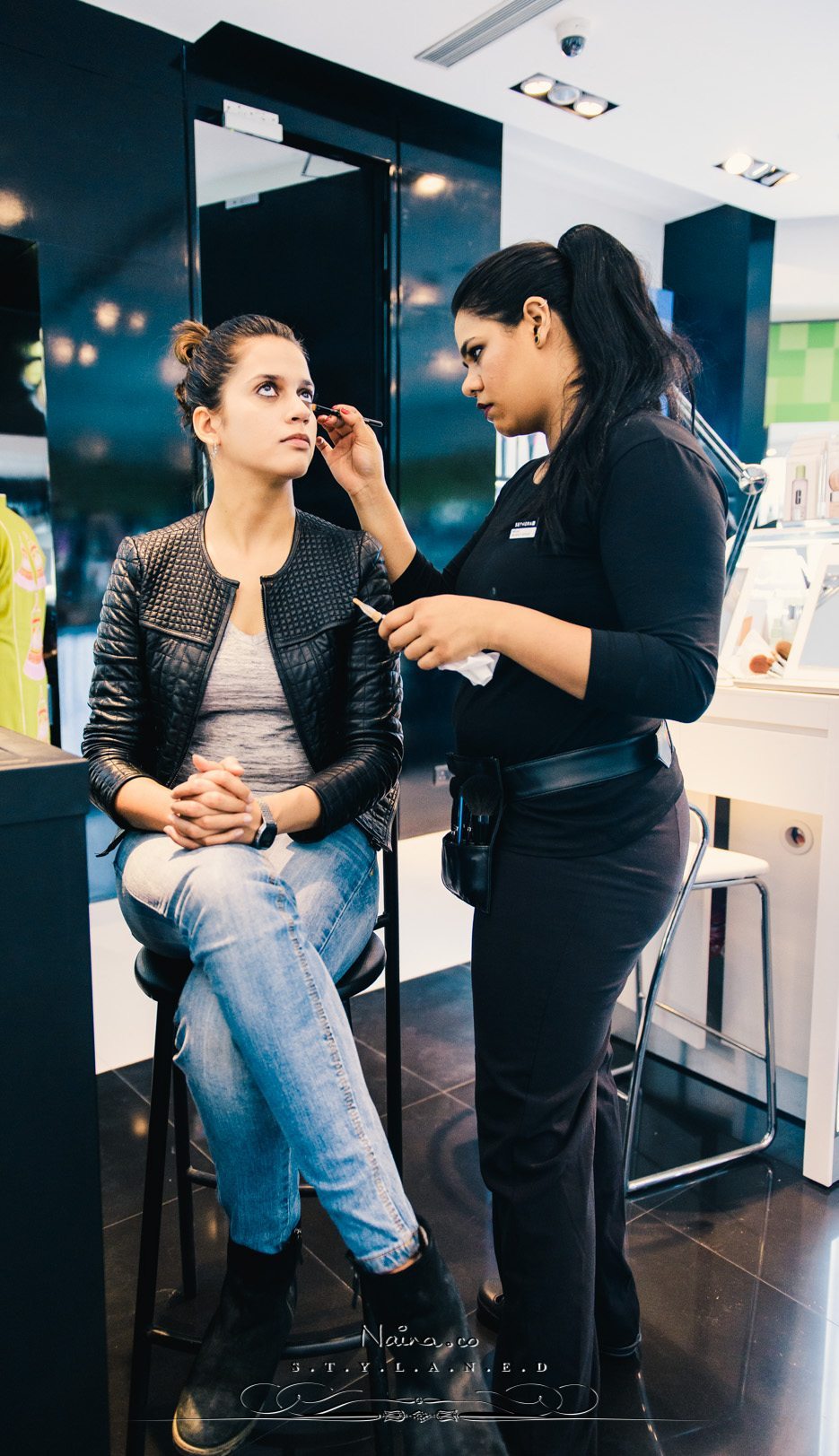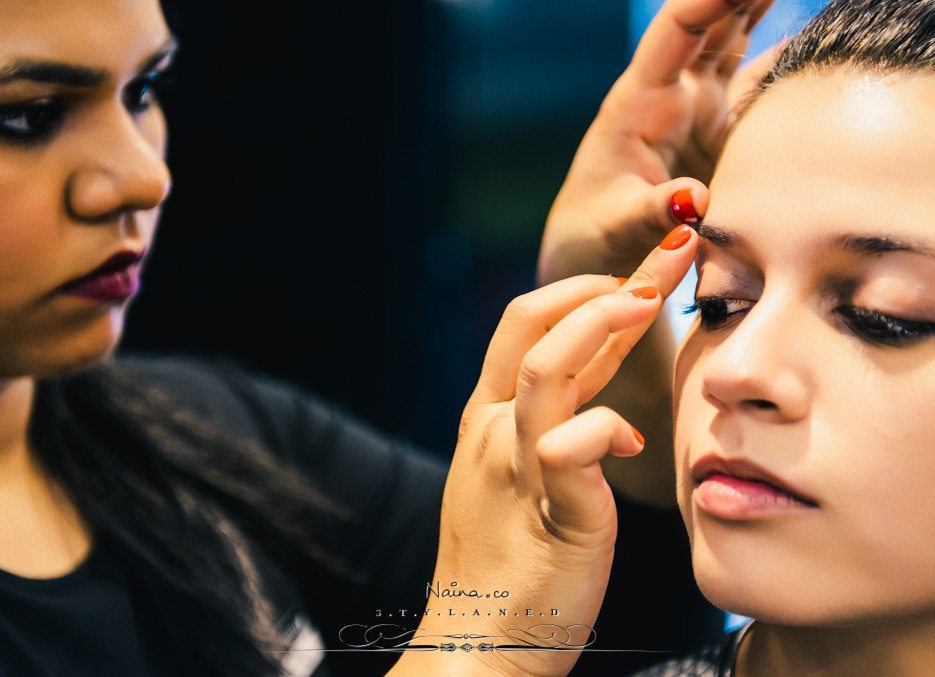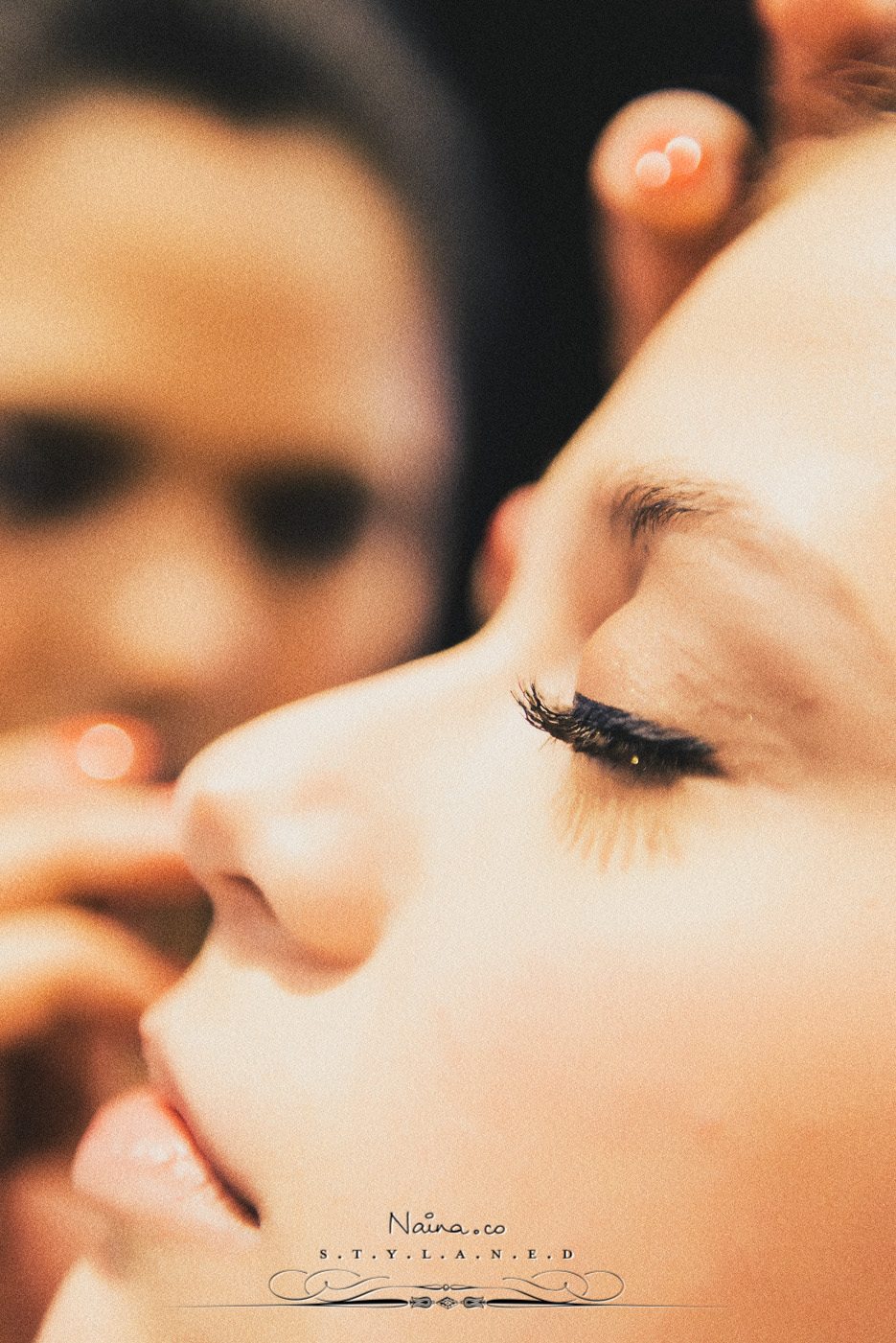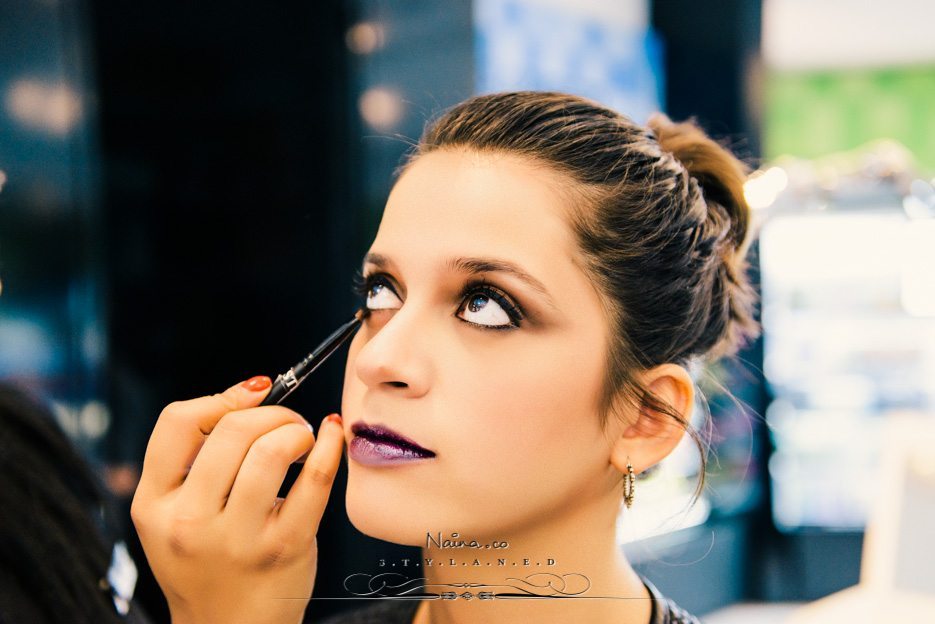 Check out the transition from no make-up to the look Akanksha wanted. Preinou did a splendid job, even though the power went out a couple of times.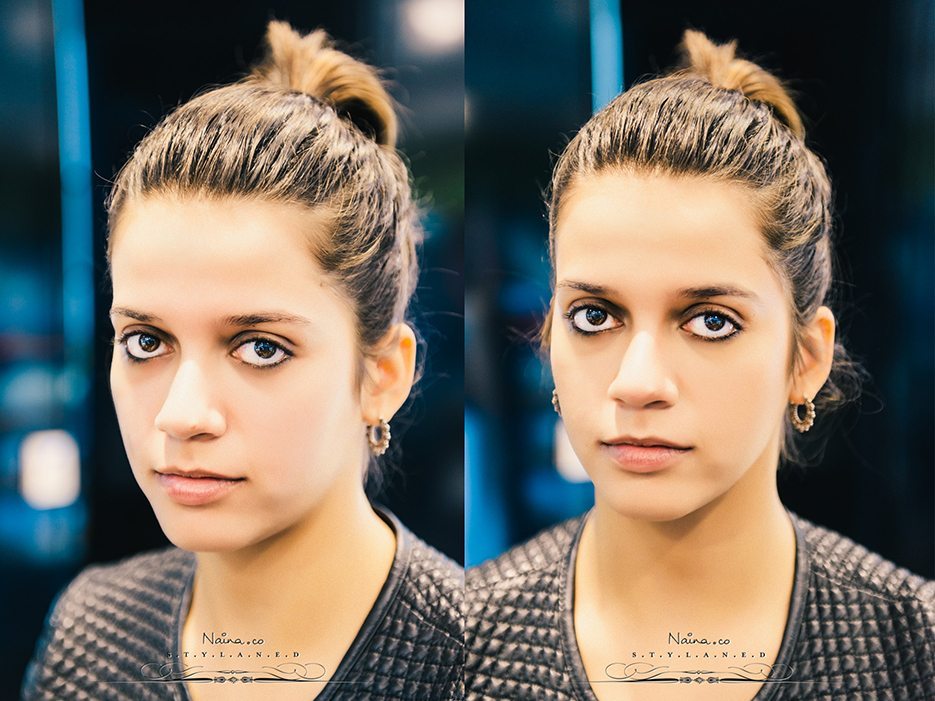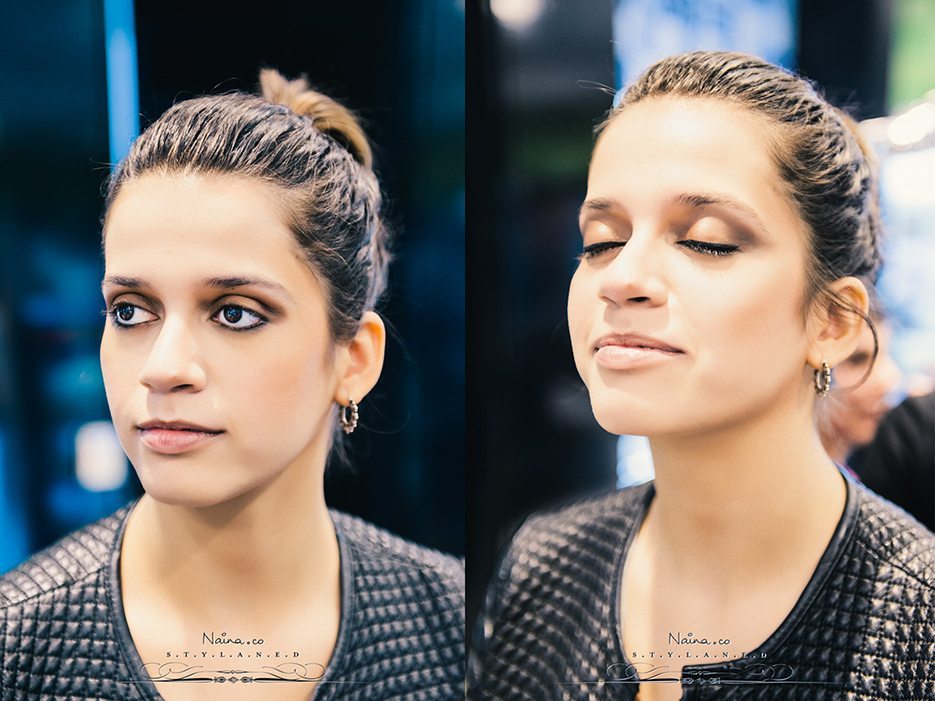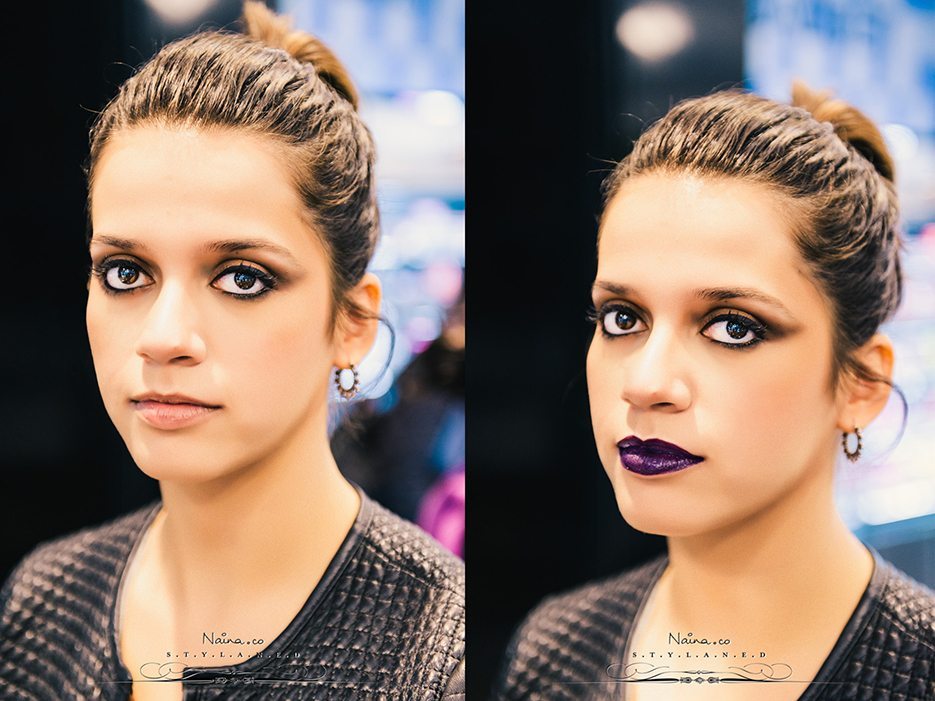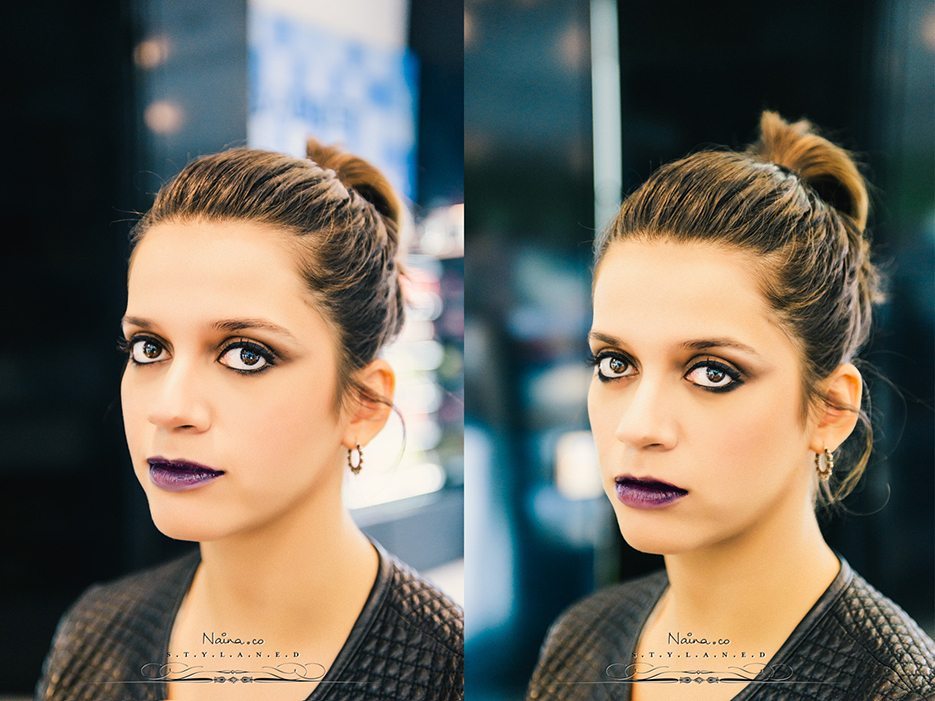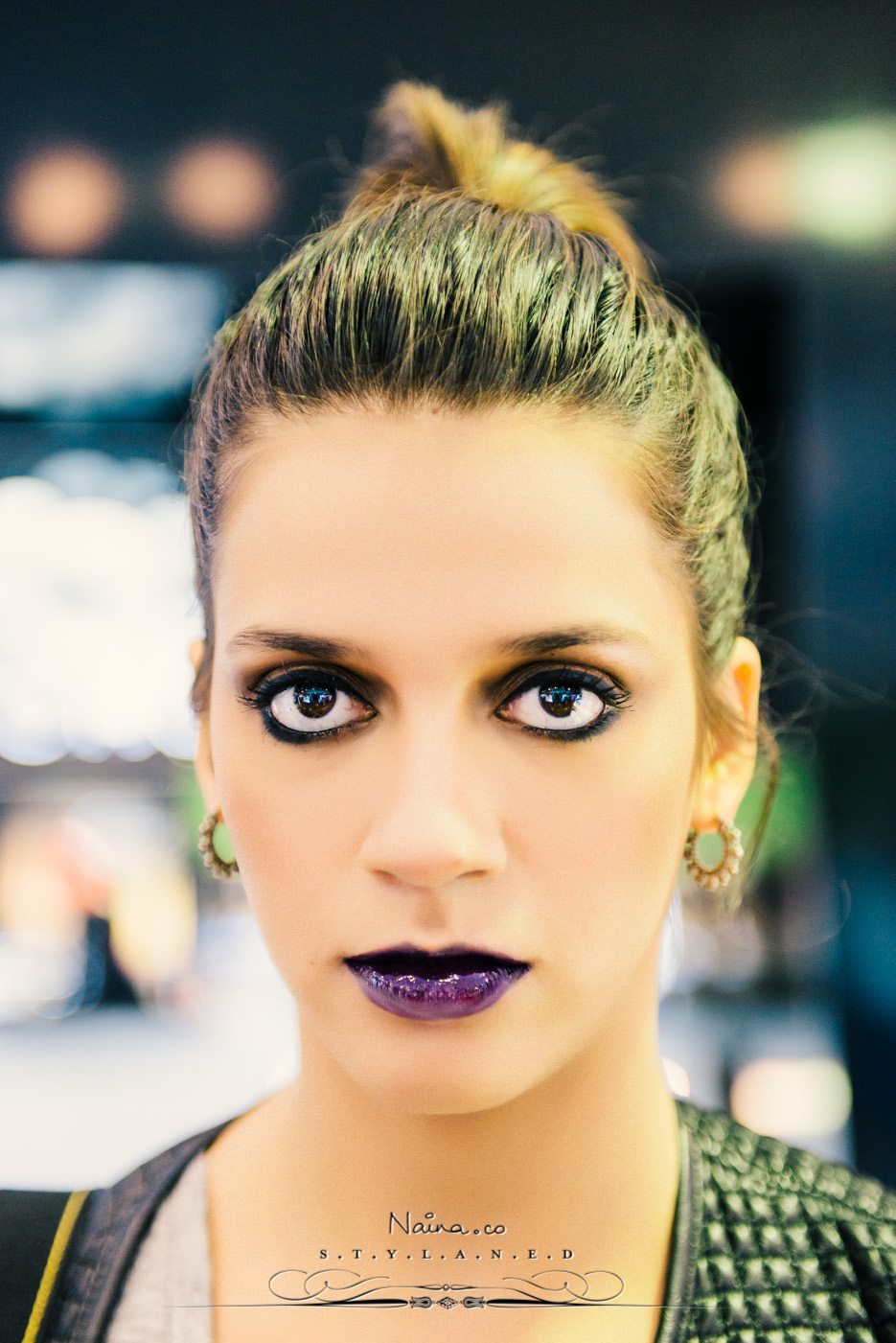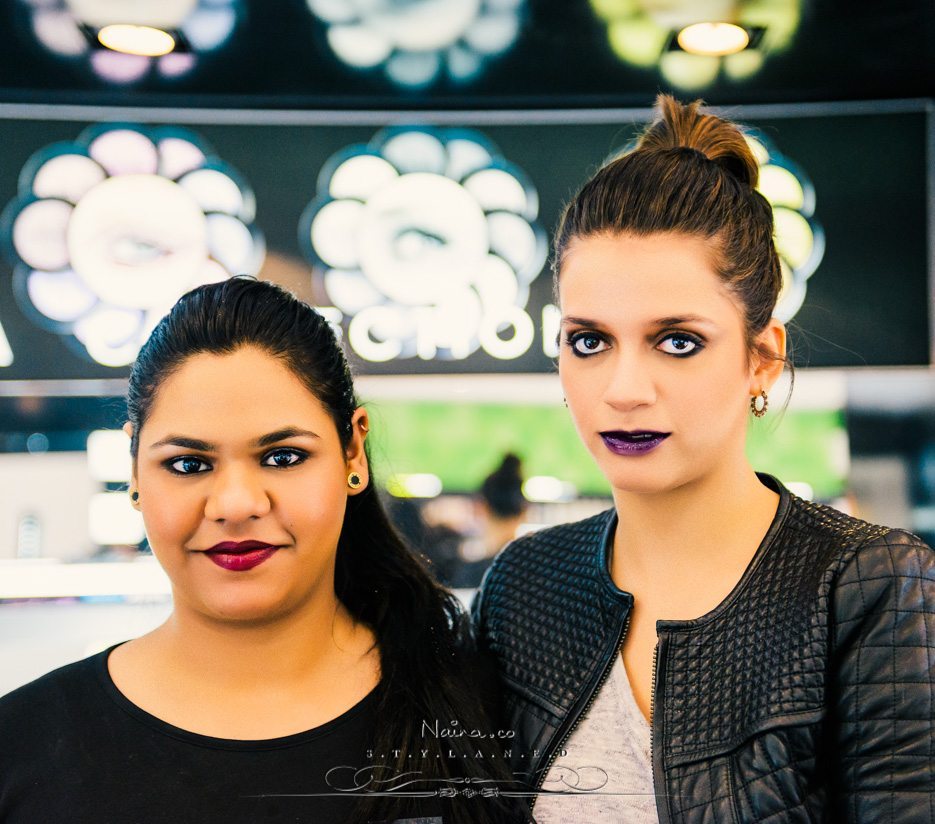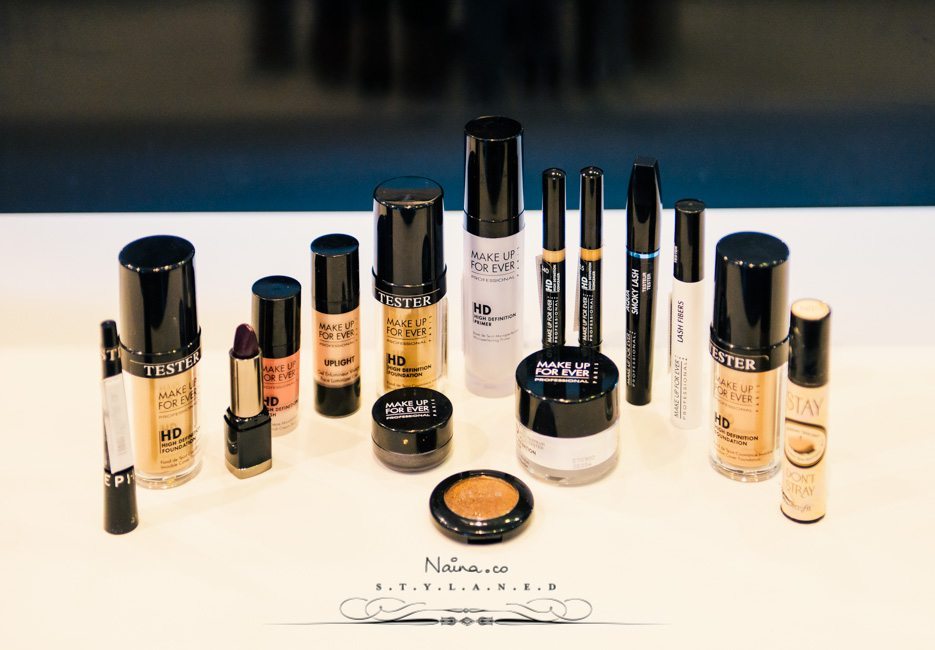 Can you believe we used ALL THE ABOVE for the look? I still can't get over it! But the pros know what goes into creating a flawless look. And the lipstick below, in case you want to know what that color is.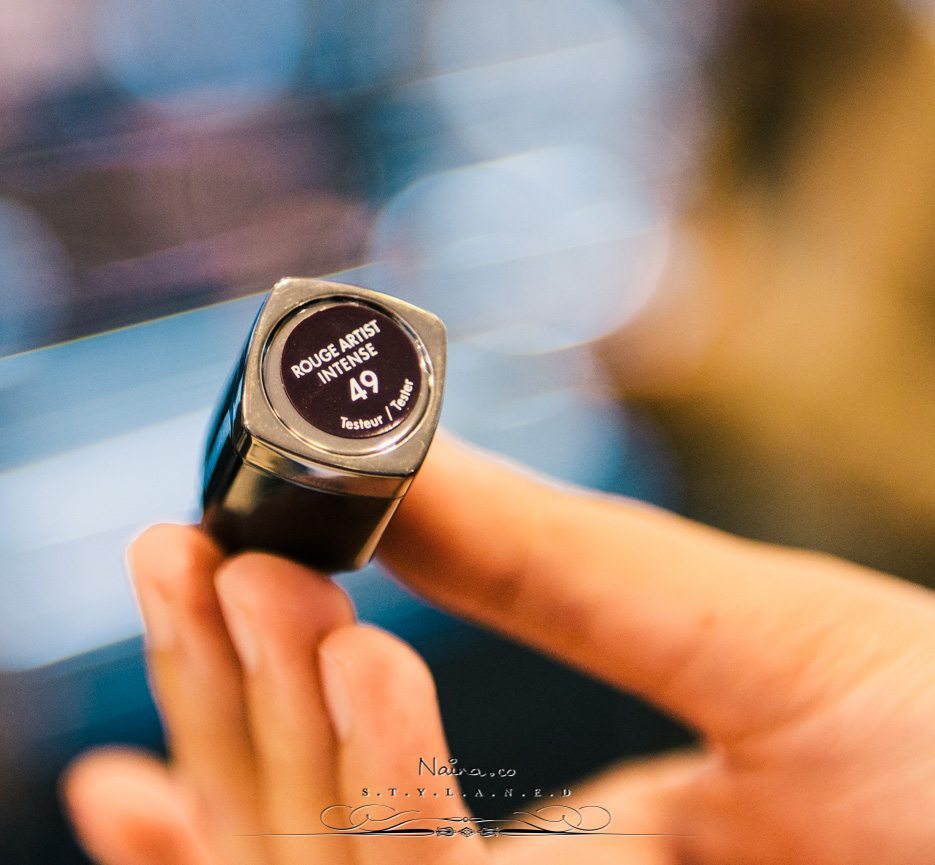 You can find them on Twitter @sephora_india and they are soon planning to start an online store as well! I can't want to have all those beauty options at the tips of my fingers.
And don't forget to check out the #stylaned post from Akanksha's point of view on her blog.
Stylaned is an acronym for Style that is Akanksha's and Naina's Eyed & Desired – more in our introduction image here. Ideally, the things that can be stylaned are : a person [ aspiring model maybe ], a fashion designer's collection, accessories, footwear, a spa / resort, architecture, jewelry, and other things associated with style. If you would like to be stylaned, email us on [email protected] and Akanksha and I will be happy to talk to you! Please note, the decision to feature something will be at our discretion.