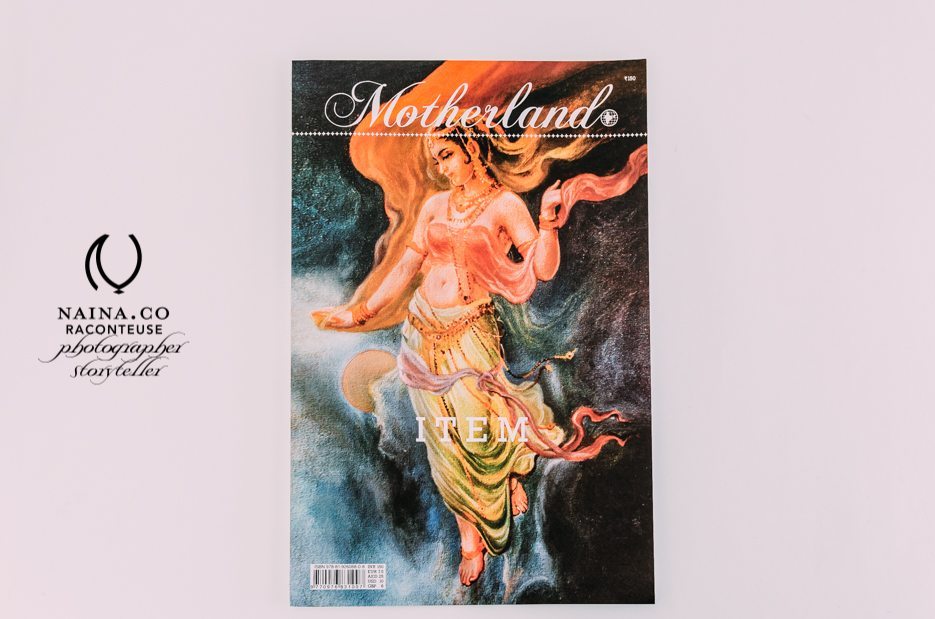 You know there's this type of publication called a "Magazine"? Since almost all my consumption of information and creatives takes place online, on the Internet, I don't have any magazine subscriptions anymore. I look at print publications' websites and if a particular cover appeals to me or if a friend's article or styled-series is part of the issue, then I might purchase either a digital edition ( on Zinio ) or if I'm at Khan Market, I might pop into one of the book stores there and buy a printed copy.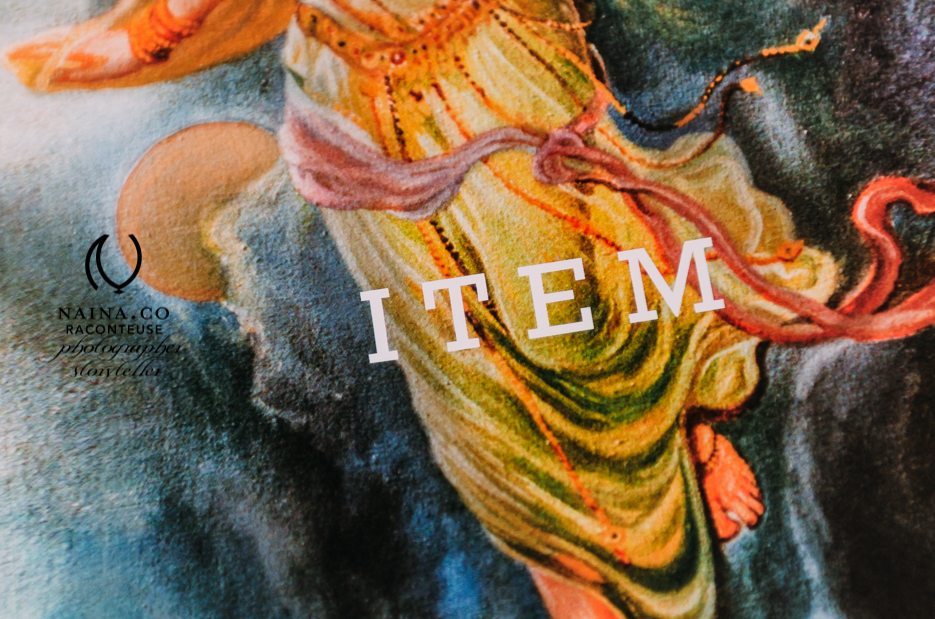 This, Motherland Magazine by Wieden + Kennedy Publishing is the only exception. I purchased a subscription. And even though I don't always get my copies in the mail ( which is probably an issue with the courier / delivery or maybe one of the security guards really likes the publication as much as I do! I subscribed after the Prisons edition but haven't received the Borders & Skin editions ), I am looking forward to renewing my subscription. It is a quarterly magazine.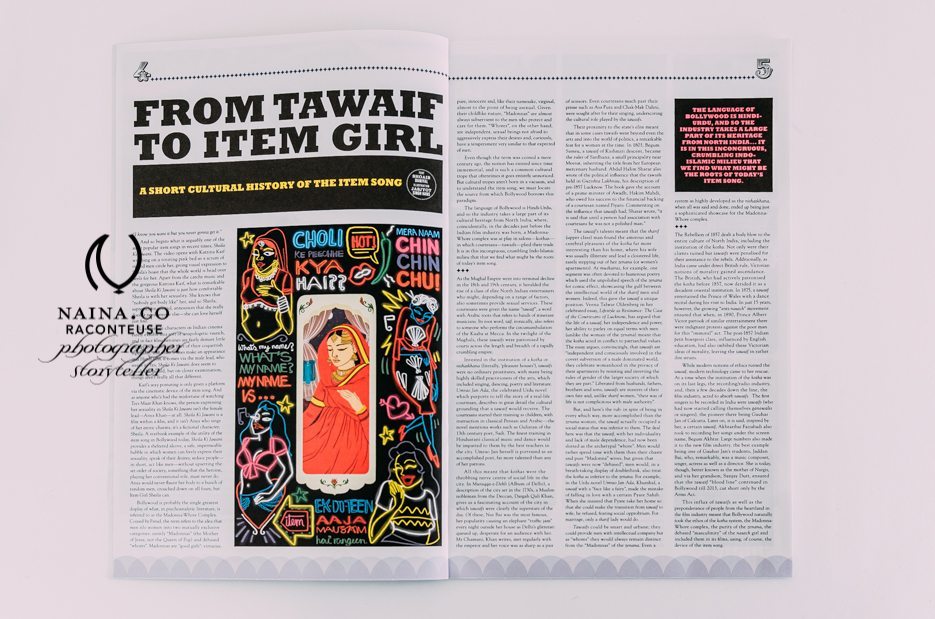 I love the large format of the magazine and some of the articles can be quite mind-blowing. It is a thoughtful, mindful, attractive and entertaining piece of publication with facets of research, journalism, great photography and interesting subjects. That I like the editor – Vandana Verma – is also a bit of an influence. ( We've met, fleetingly, and I liked her instantly. Instagram and Twitter don't leave a lot to the imagination and I liked her even more. Sorry, not a stalker, but a liker! )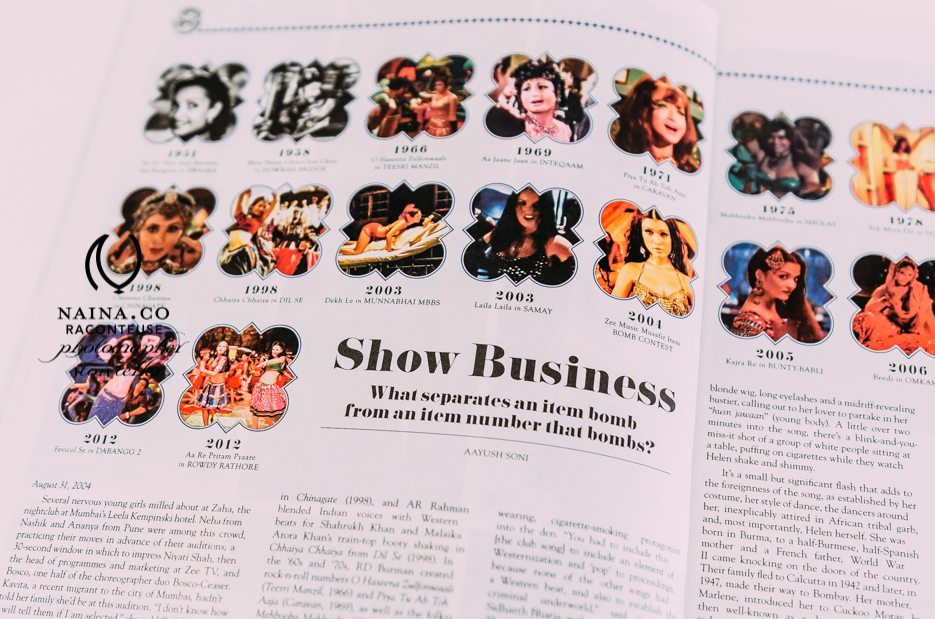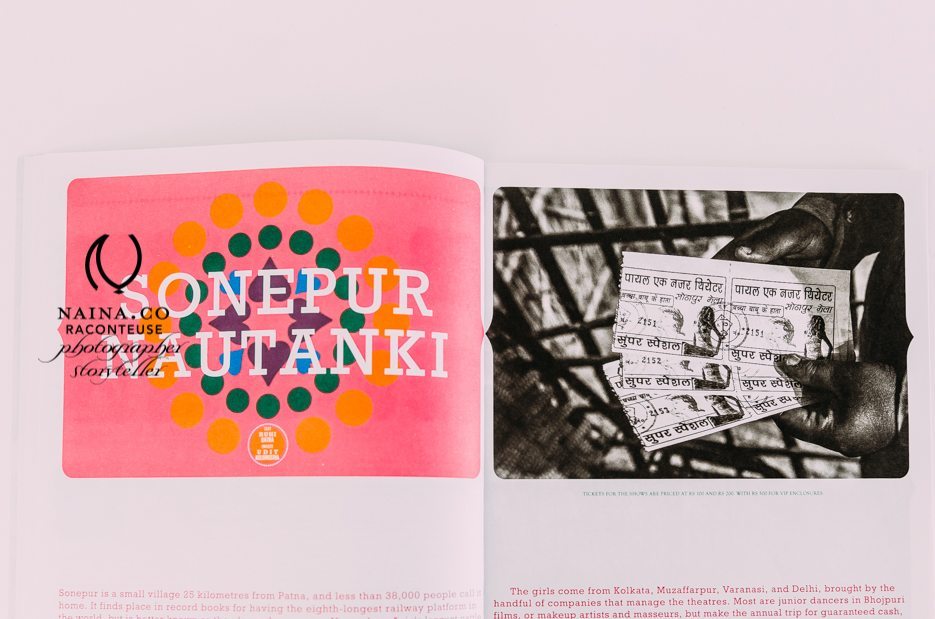 It's also wonderful to see the work of people I know in real life. For example, the Sonepur Nautanki piece written by Ruhi Batra and photographs by Udit Kulshrestha! And like all the other content in the magazine, this piece is no exception. Well crafted, great images and a good piece of storytelling.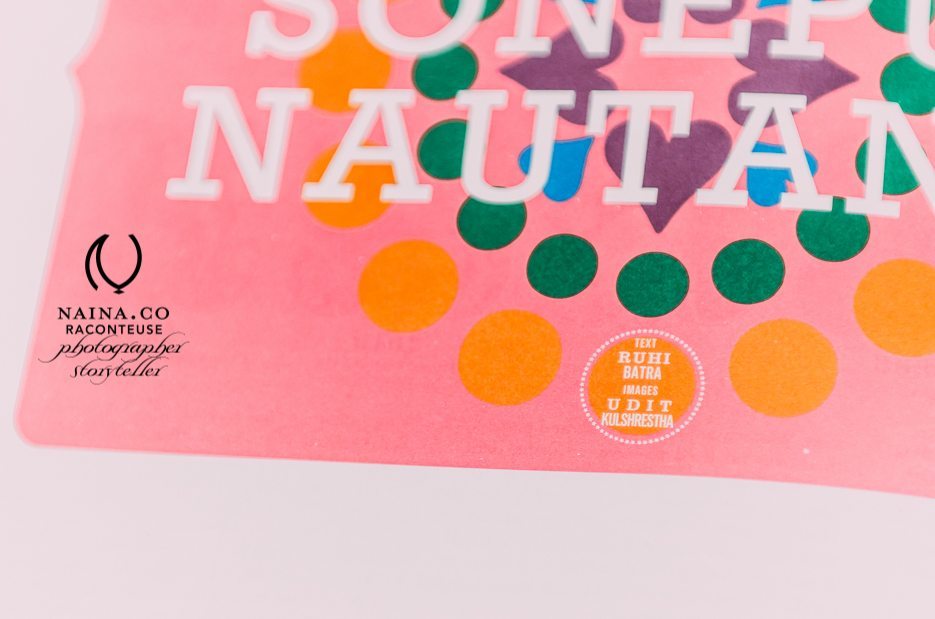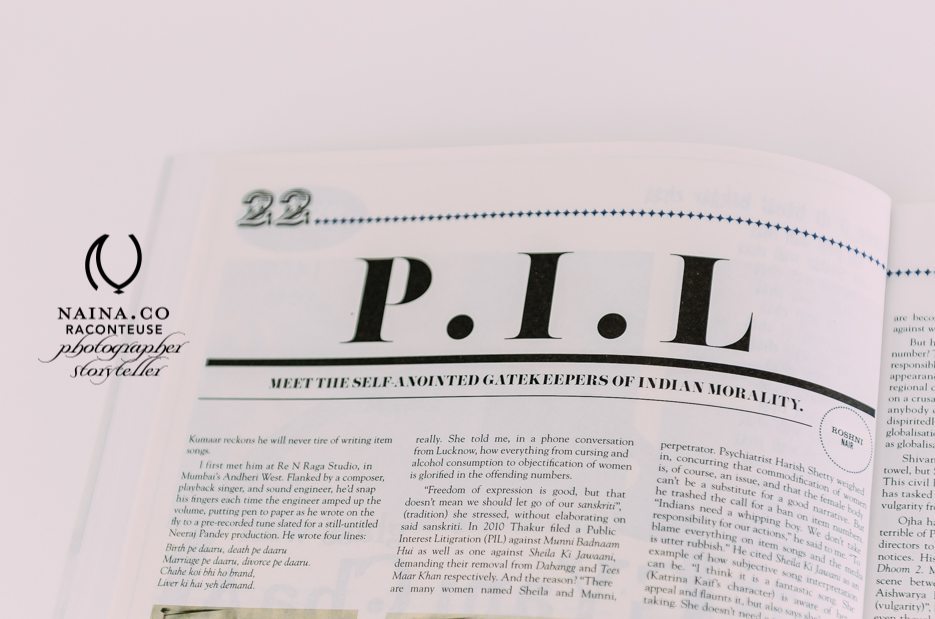 Not all pieces are photograph-centric. Like the above P.I.L. "Meet the self-anointed gatekeepers of Indian morality"! Love it.
From this Item Issue, the Items piece is clearly my favorite. Even though it seems like a far-fetched retrofit, the stunning photographs and the accompanying anecdotes about the people in those photographs make the piece well-connected and super-interesting. After all, when it's a publication like Motherland, there really are no boundaries and that is primarily what attracts me to it.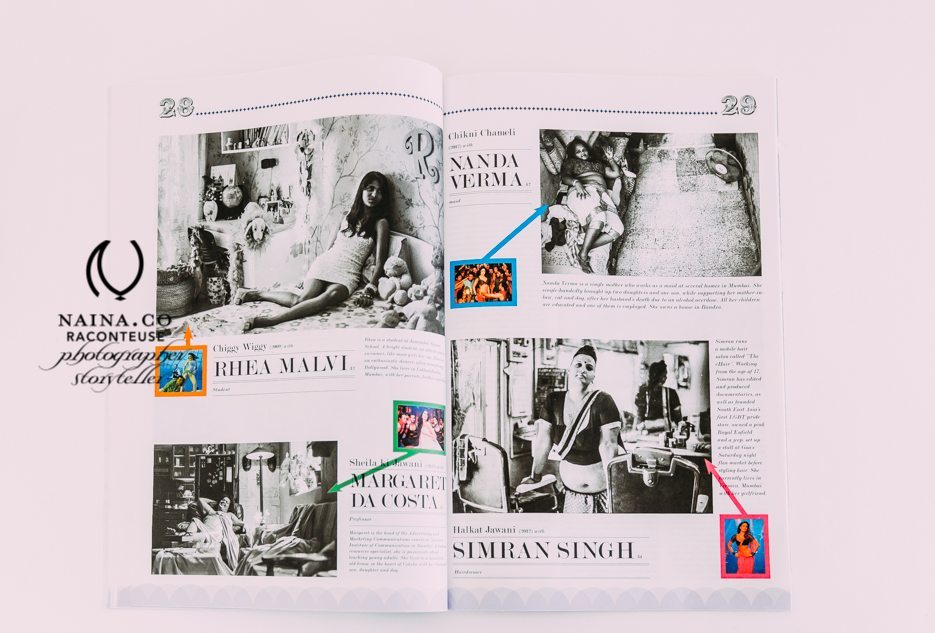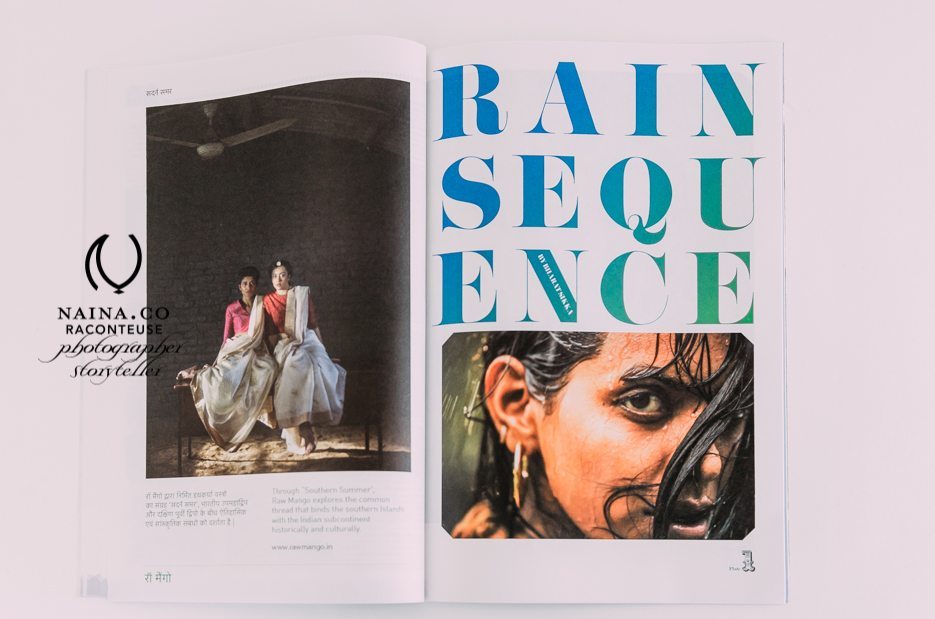 Bharat Sikka's "plates" are another feature that make me want to pounce on the latest copy of the magazine. This issue is no different with photographs of a lady in rain alluding to the rain sequence present in many of Bollywood's productions. Incase you've been living under a rock, Bharat is one of India's leading photographers – and there really is no other way to put it.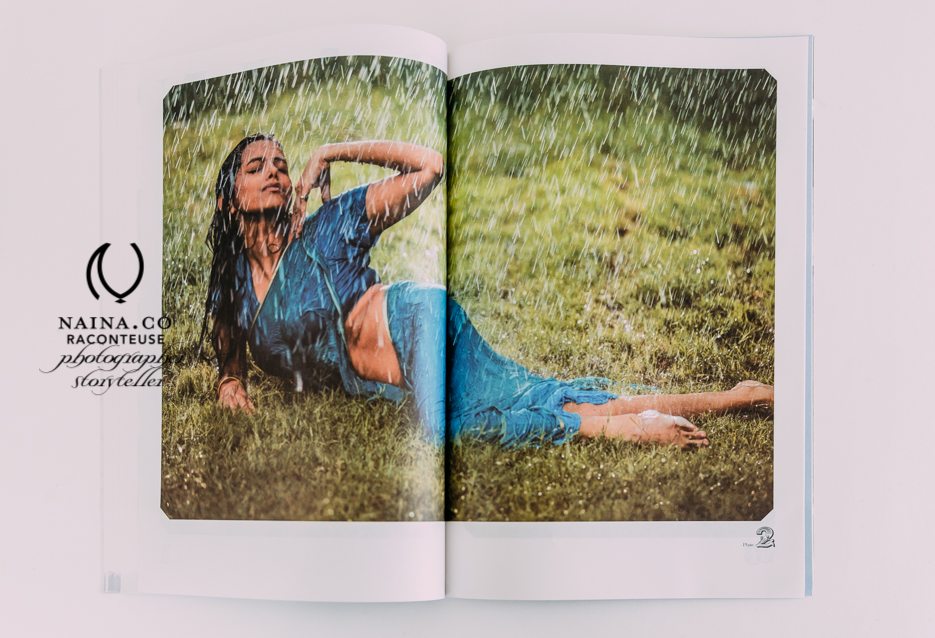 I've been meaning to write about this gem of a publication since I first subscribed to it but I wanted to wait and see if I liked it even after I'd gone through a few issues. And yes, I do. I love it. They are consistently good with content and photographs and there's always something in there to surprise me. It's a simple format and that's the beauty. Even the printed full-page ads in the magazine feel like they are part of the stories in the magazine! As an advertiser, you couldn't possibly ask for better placement.