It is still not very easy to procure good quality international products in India. While Benefit Cosmetics is available on a tiny shelf at the Sephora store in New Delhi, they had been unable to give me a real date by when I could expect to replenish my almost-over They're Real Mascara stock. After I'd been following up with them for more than two months. I was always told the same thing, "In another 2-3 weeks." The levels of my They're Real mascara were dangerously low and I couldn't imagine what I would do if I finally ran out. I was online ( when am I NOT online! ) and decided to pay a visit to the Benefit Cosmetics website. They had free international shipping for orders over USD 100 and I knew I would anyway be spending more than that.
My shopping cart finally contained the following :
They're Real Mascara (04) – I had to stock up!
They're Real Push Up Liner
They're Real Remover ( I use this currently & it's great but don't like the oily remnants on my skin any more )
Gimme Brow ( in medium / deep )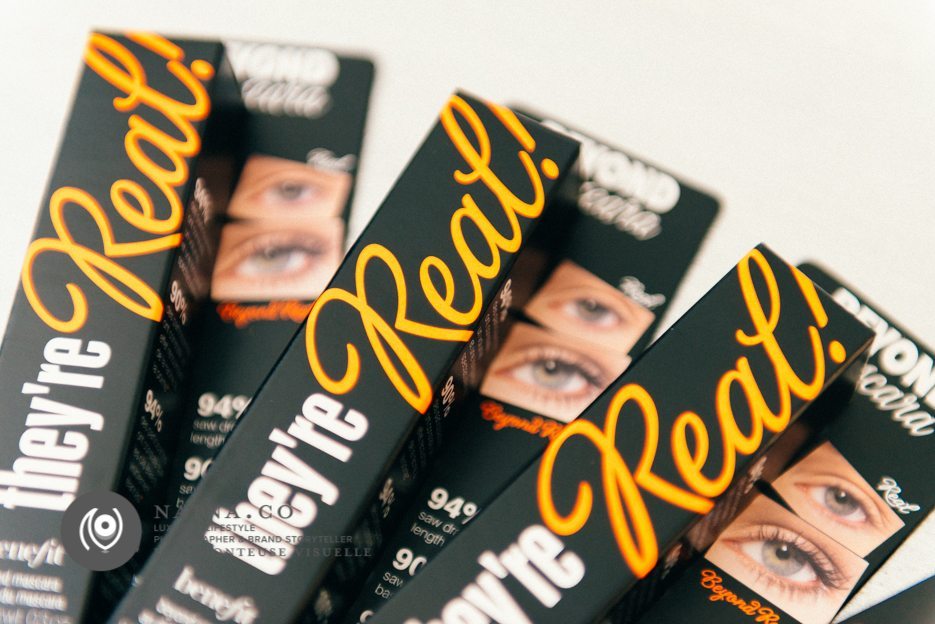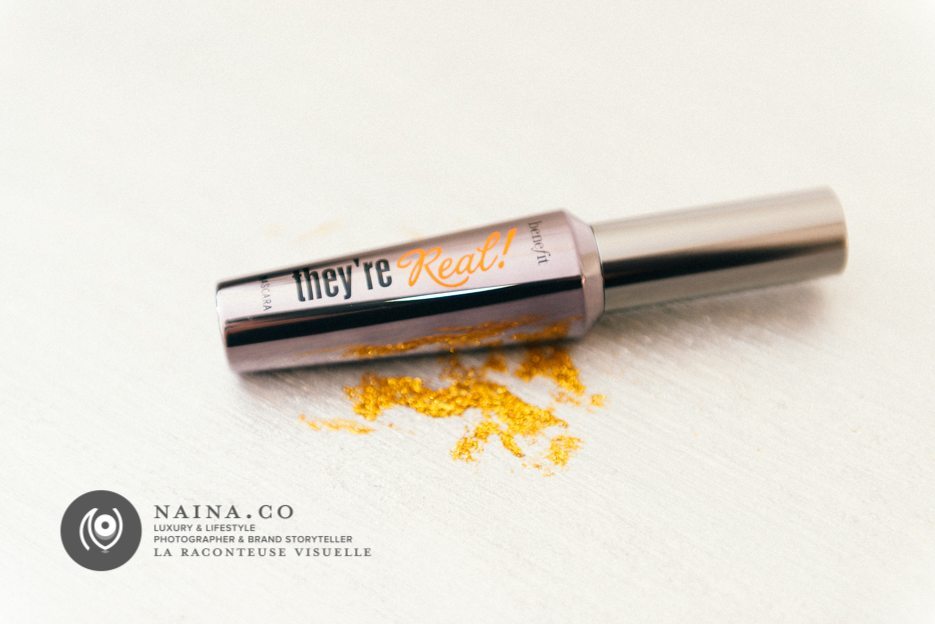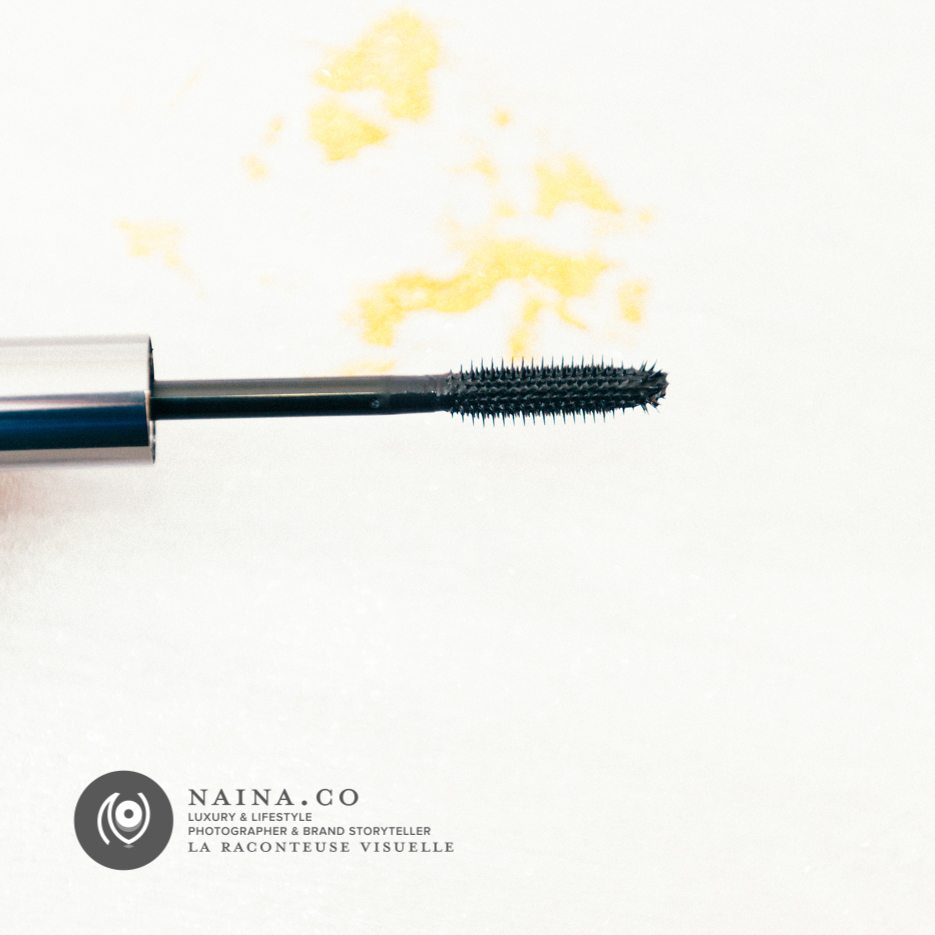 The mascara wand is EVERYTHING! Of course the mascara itself is super waterproof but the wand makes it possible for me to reach the corner-most eye lashes. No one's left out anymore. This is, hands down, my most favourite mascara of all time.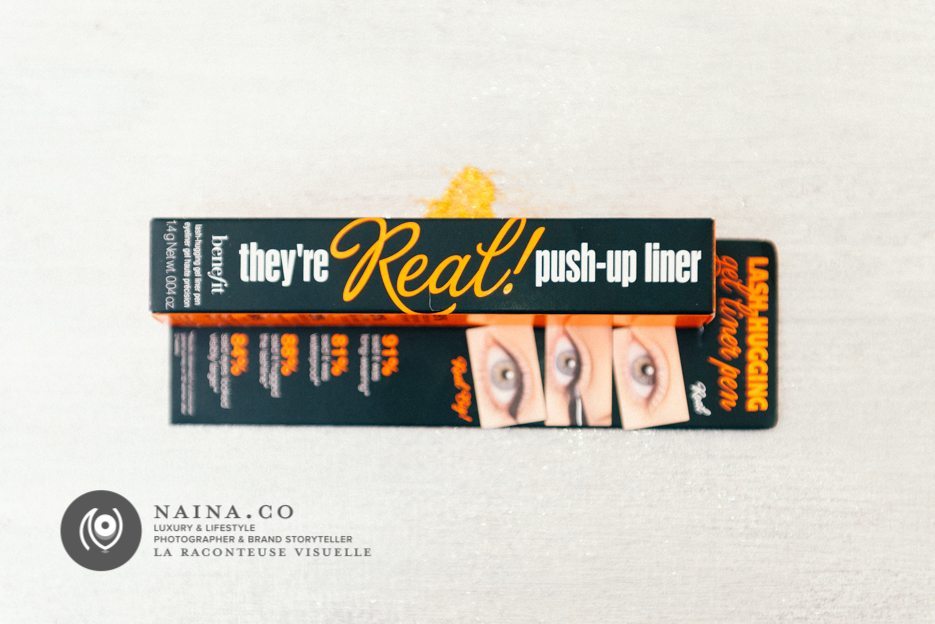 This is a new product that looked super cool on the benefit website and in the little video they did. It says it's a "gel" liner but it feels thicker – like melted kaajal. And the rubbery tip is a little more flexible than I would have liked. I invariably end up smudging the product on my eyelid especially when I was trying to make the cat-eye edge. If I try to be light with my fingers, I either deposit too much product on the skin or nothing at all and when I put pressure, it smudges. Maybe a slightly more fluid product or a slightly harder applicator tip would make this product a complete WIN for me. It does help lash-line-hugging application. I will not be ordering this one again though – will try another liner from their vast array of products.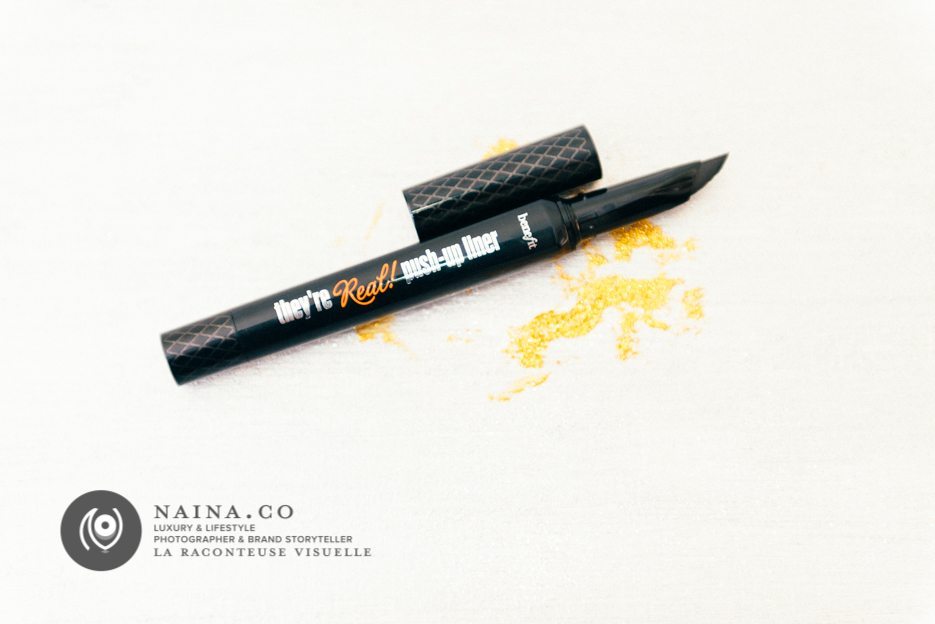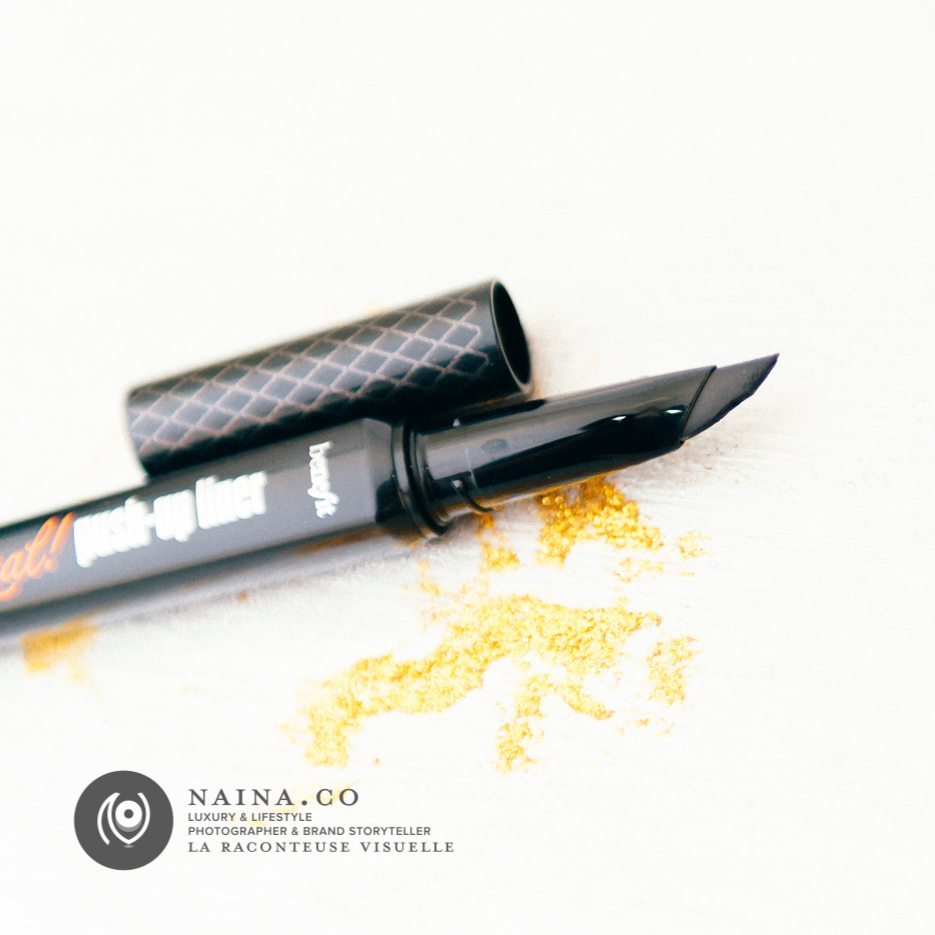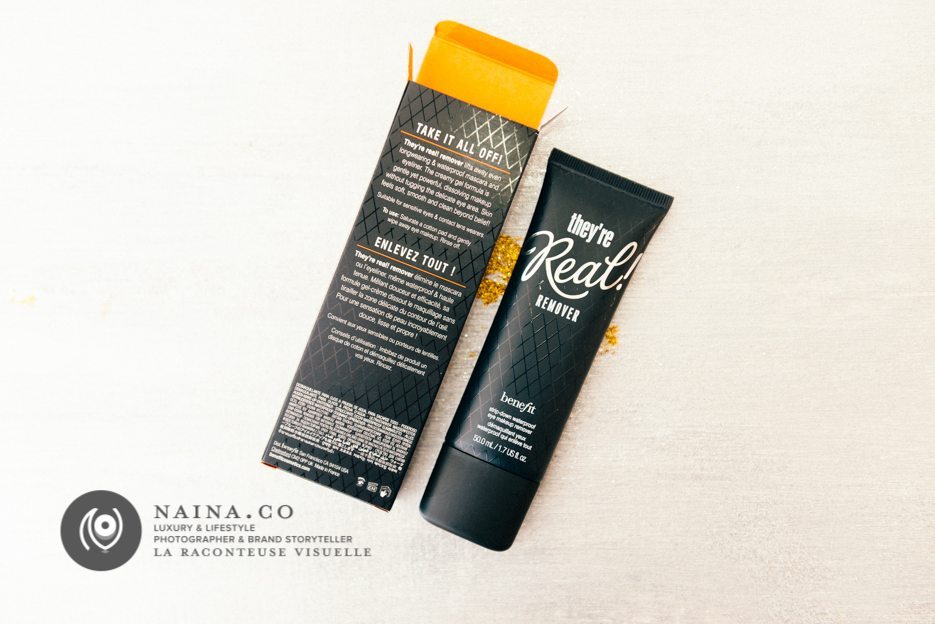 This one is a dream. For any one who uses an especially great waterproof mascara like They're Real, you know it isn't easy getting product off of those eyelashes without plucking out a few during the process. The only thing with this product is that the directions say, "Soak a cotton pad with product." and there's no way I'm wasting that much product. I typically take a smidgen on my finger and run it over my eyelashes and that is good enough to get rid of 80% of the product. Then I clean with my regular oil-based make-up remover and that is good enough. This product really does take it all off. Will order again once I run out.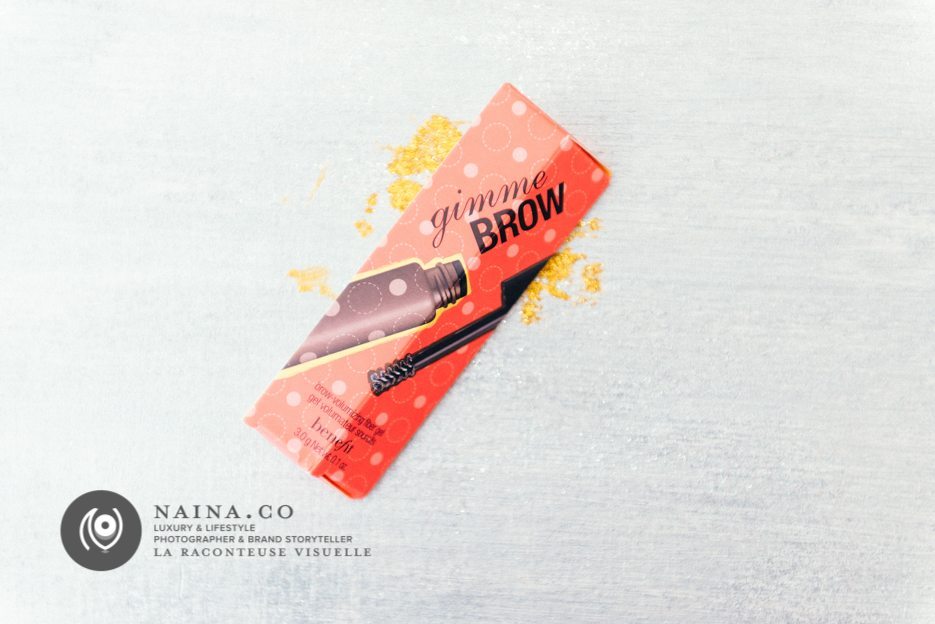 I have tried many eyebrow products over the years and I'm never happy. The Indian climate makes it hard for the skin to stay non-greasy and all powder-based eyebrow products melt and smudge. And some products are just overpowering – I don't like the comical, completely filled-in eyebrow look. I prefer to let them have some semblance of their original selves. I had been wanting to try this product and I love it. I usually just run the They're Real mascara wand over my brows once I'm done with the eyelashes but that doesn't really give the effect I want. Now, I use Gimme Brow during the day, which adds a hint of volume and brown color and then I run the They're Real mascara just where I want to add that extra black for the evening. Will look through more of their product range to see if they have other alternatives that I can experiment with. Also the product container feels too small to me. But considering how little one needs to apply, maybe it's enough? Will soon find out.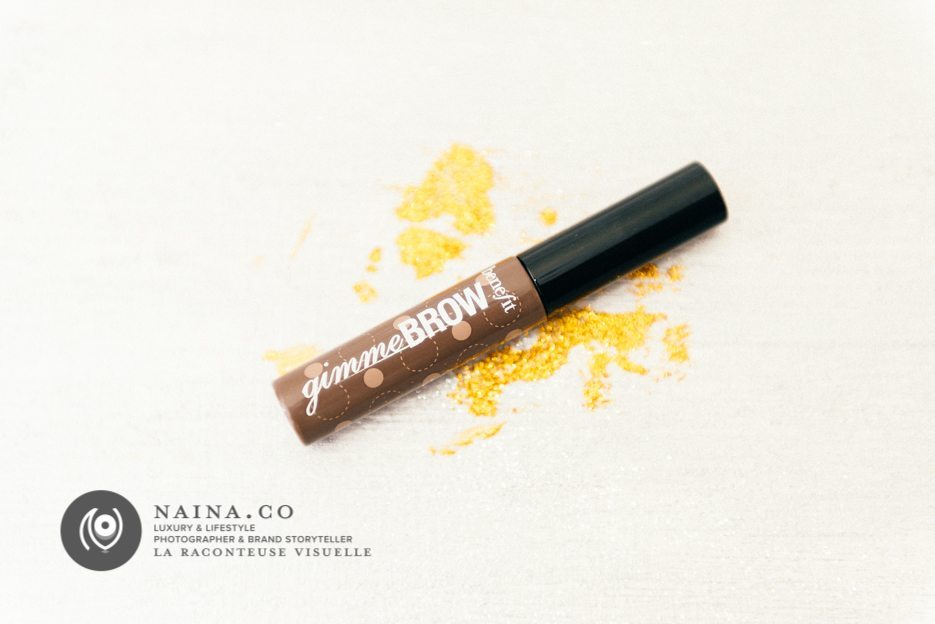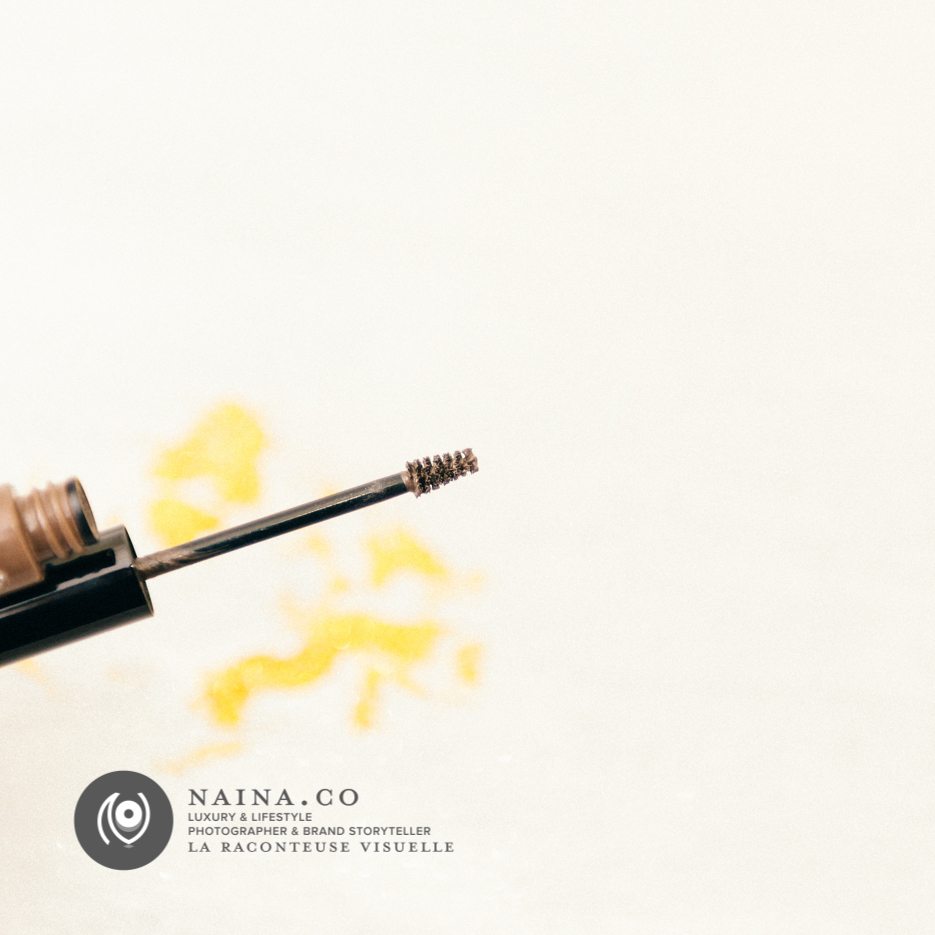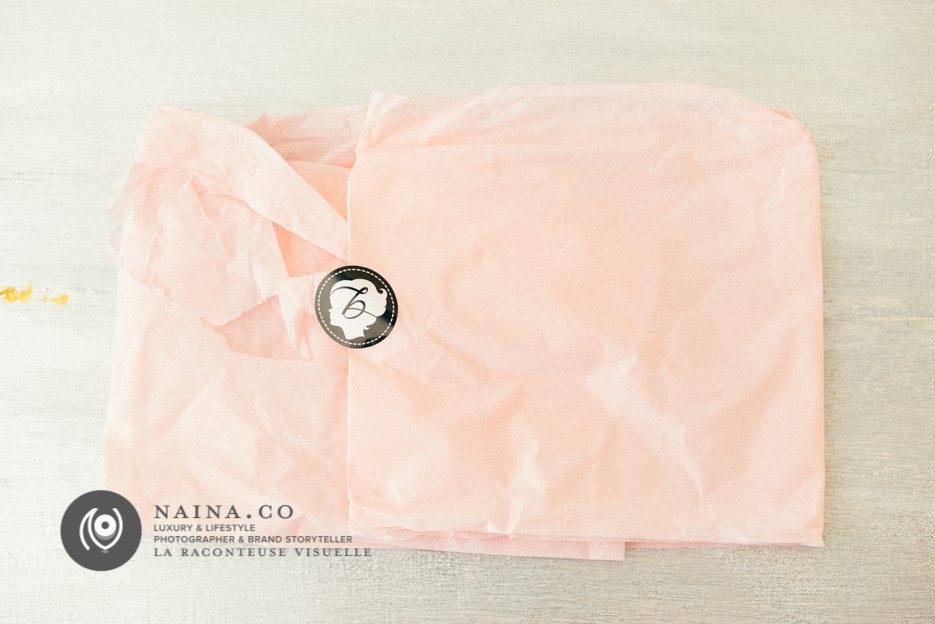 Ordered on 25th October using Standard Shipping, which was free for my order. On 28th October I received the "Order has shipped" email. On 8th November the order was received. ( Estimated delivery had been informed as between 5th and 26th of November. )
They also sent me two free samples :
01. The Instant comeback packette.
02. Total Moisture packette. ( This was so fabulous, I applied it on my face before going to bed. When I woke up, I could feel the difference on my skin so starkly that I immediately rummaged through my trash to find the packette that I'd thrown after emptying. Bookmarked for ordering with my next purchase. )
If you're planning to order all the They're Real products above, may I recommend the limited edition box set The Real Steal for only USD 24? I didn't know about this and clearly did not do my research but considering the price of each product separately, the limited edition box set is a no-brainer.