Rahul Mishra's Paris Fashion Week Fall Winter 2015 Ready-To-Wear catwalk show has just concluded on the last day of the Paris Fashion Week.
Much before this, in February, I had the chance to meet Rahul and Divya at their workshop where they were working hard creating the very same collection that was presented this afternoon in Paris. I have featured Rahul's India Fashion Week catwalk shows earlier. SS14 and AW14. This was the first time I visited their work space and photographed it as well as the things they would be showing at Paris Fashion Week. For obvious reasons, I decided to share the photographs only after the conclusion of their presentation.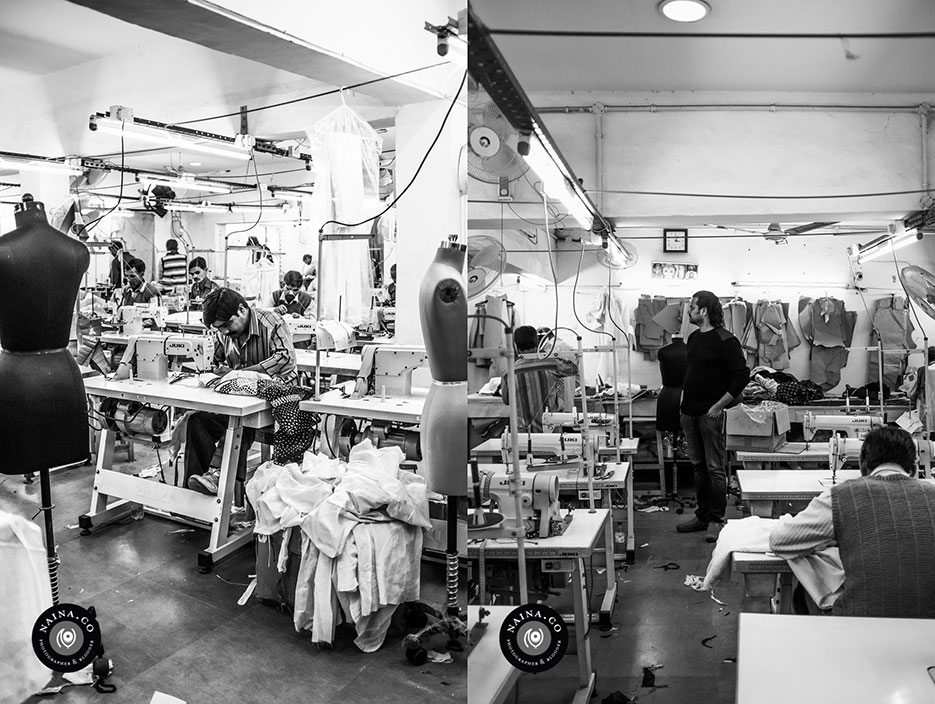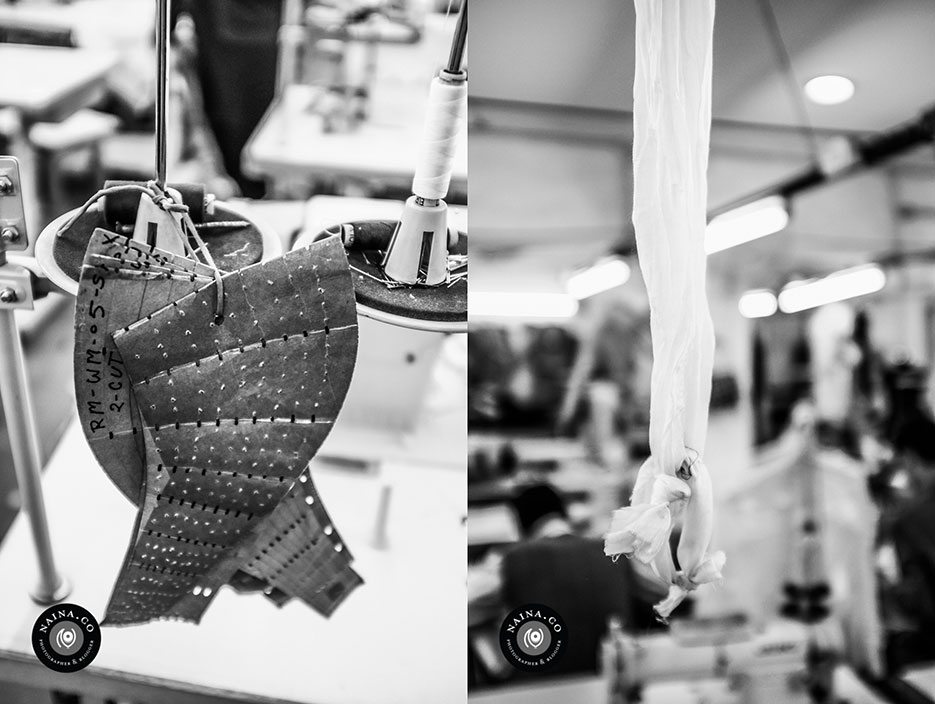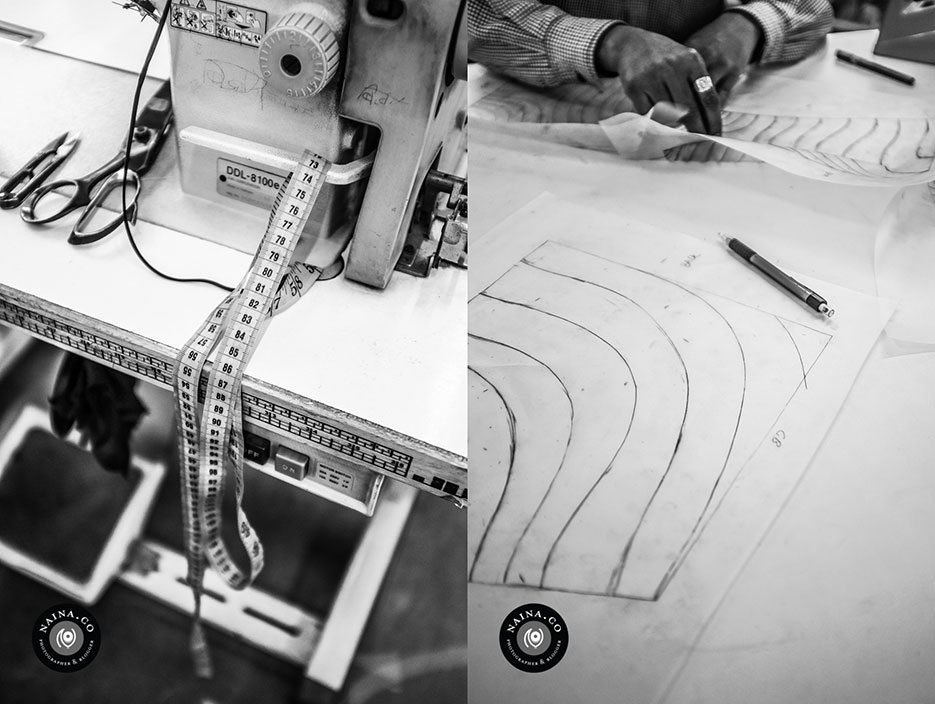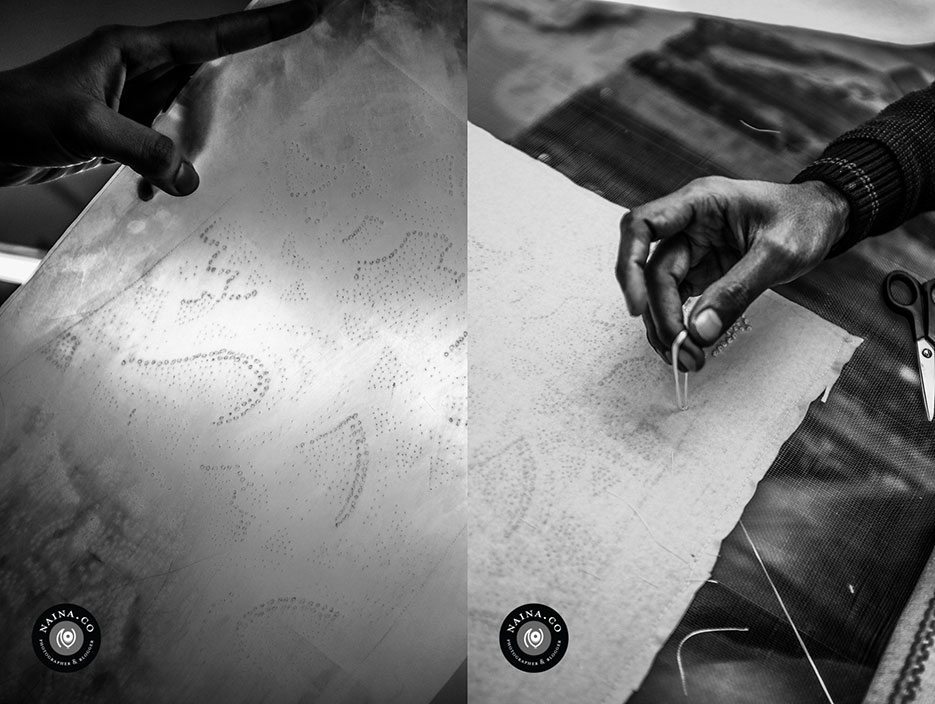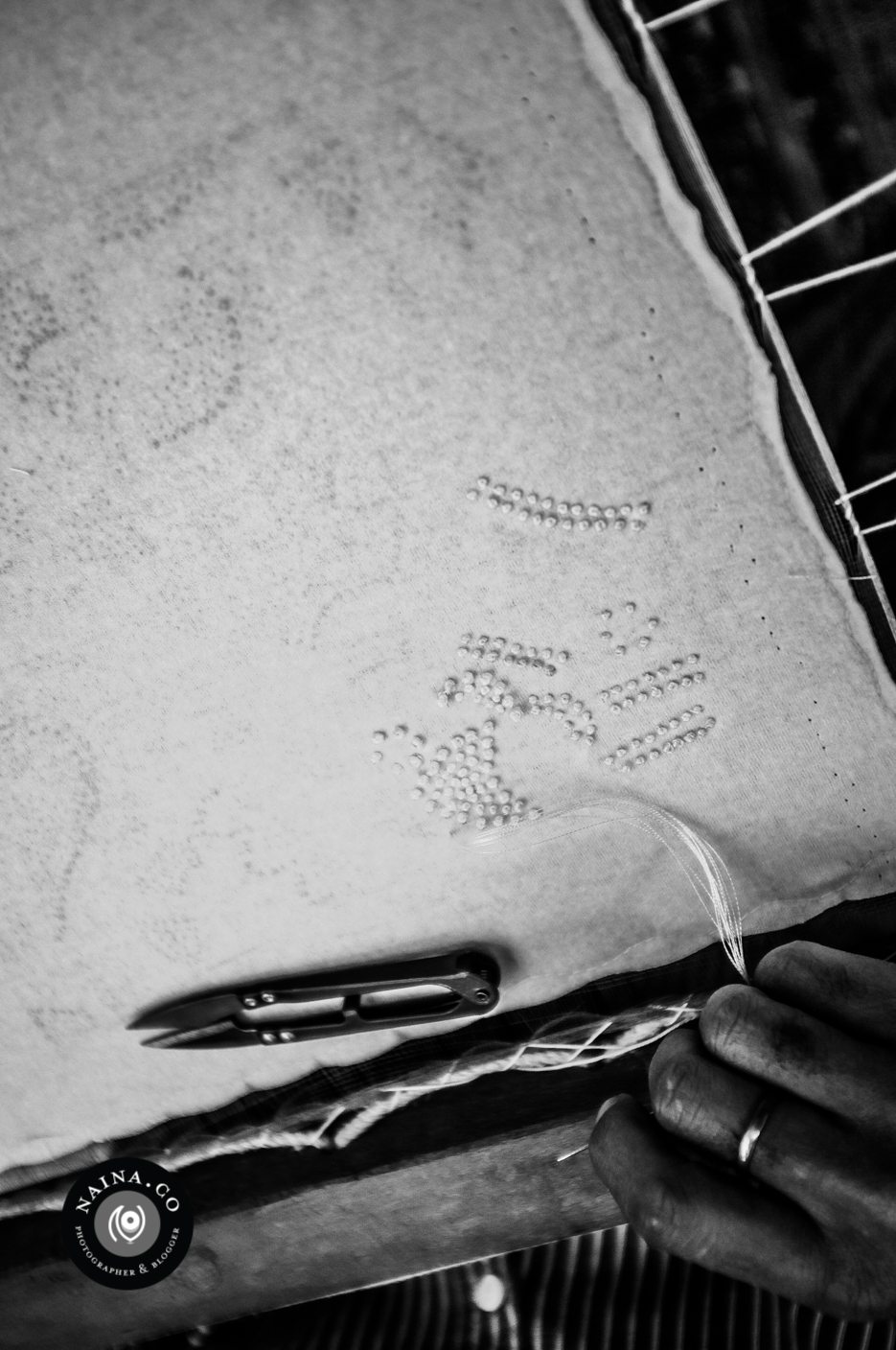 Not only do Rahul's craftspeople do beautiful and intricate for his garments, Rahul is also actively involved in providing a better quality of life to them. His latest effort enabled a large part of his craftspeople to move from congested and unhealthy working conditions in Dharavi, Bombay to move back to their native village. They work for Rahul from there. Close to their families, at home. A workspace has been setup for them and Rahul and Divya visit them regularly.
This current workspace that I visited is located in Noida, Uttar Pradesh.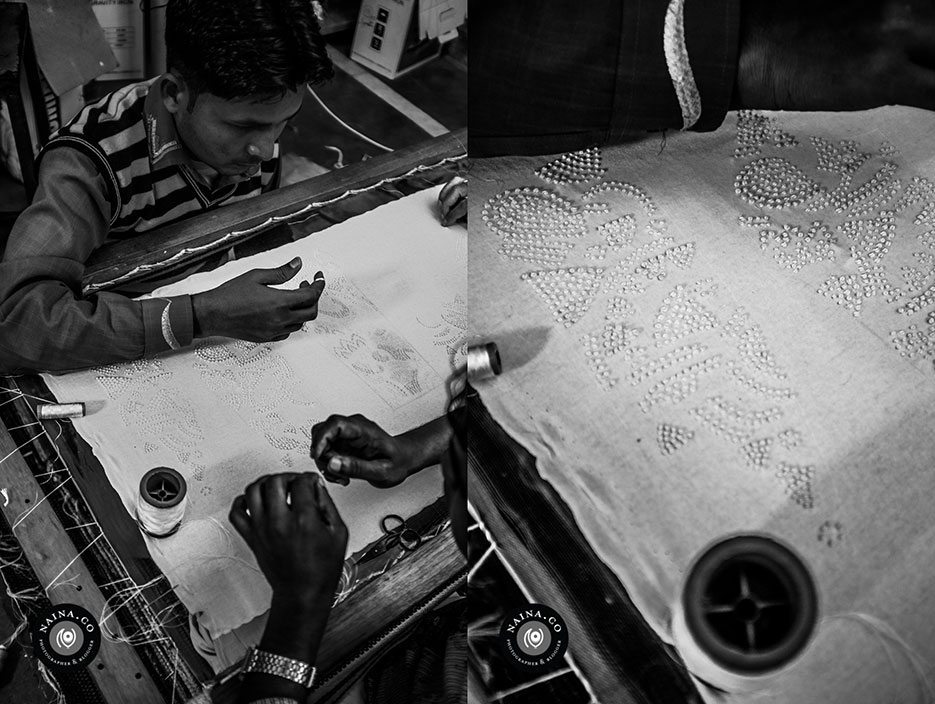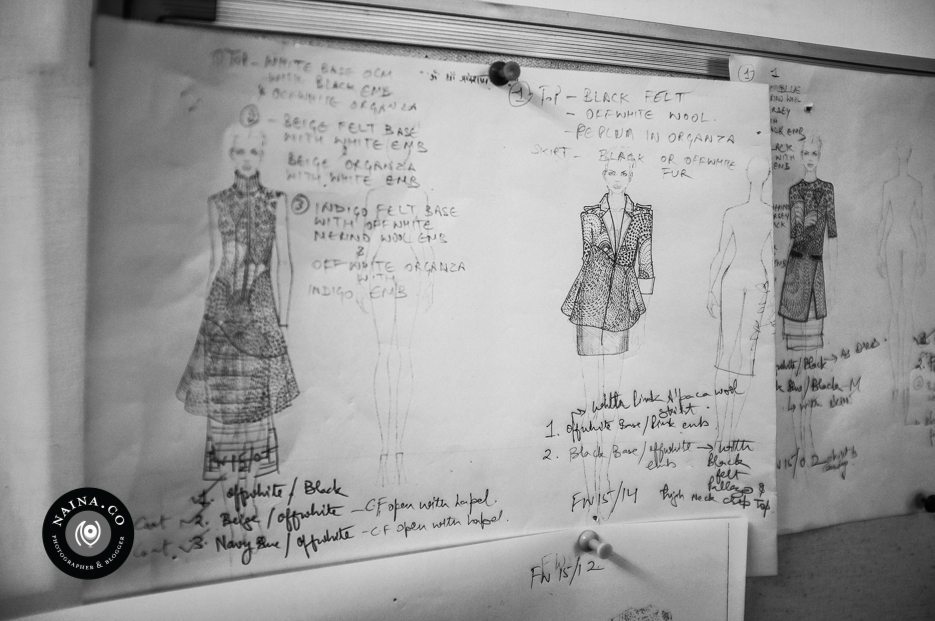 Some of the initial sketches for Rahul's PFW presentation.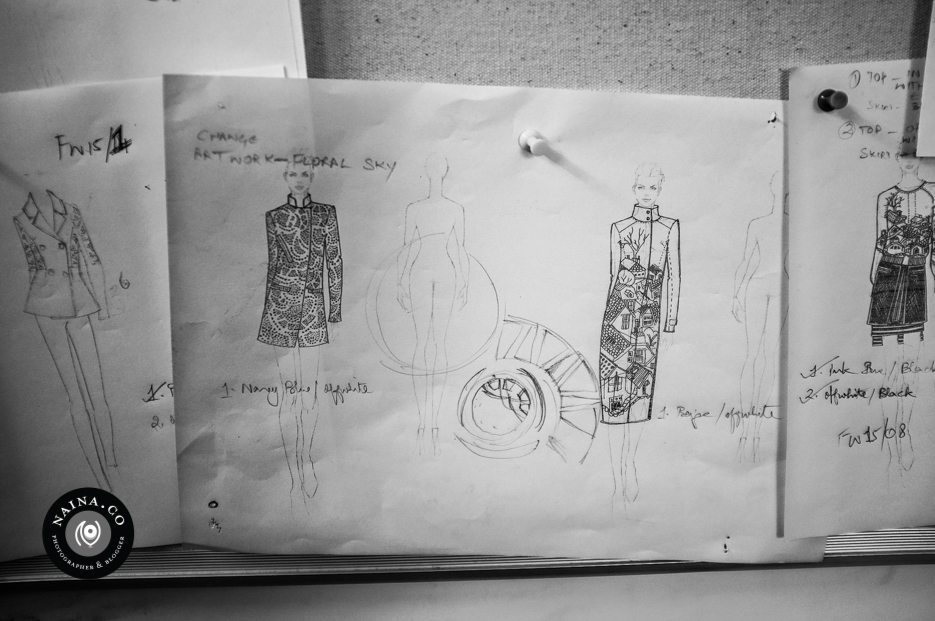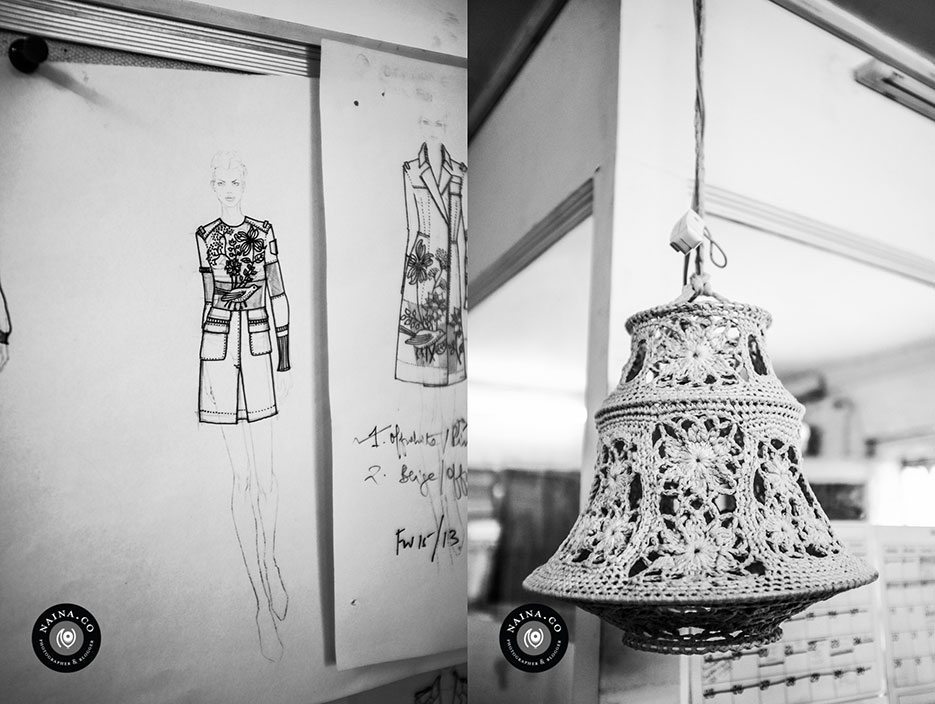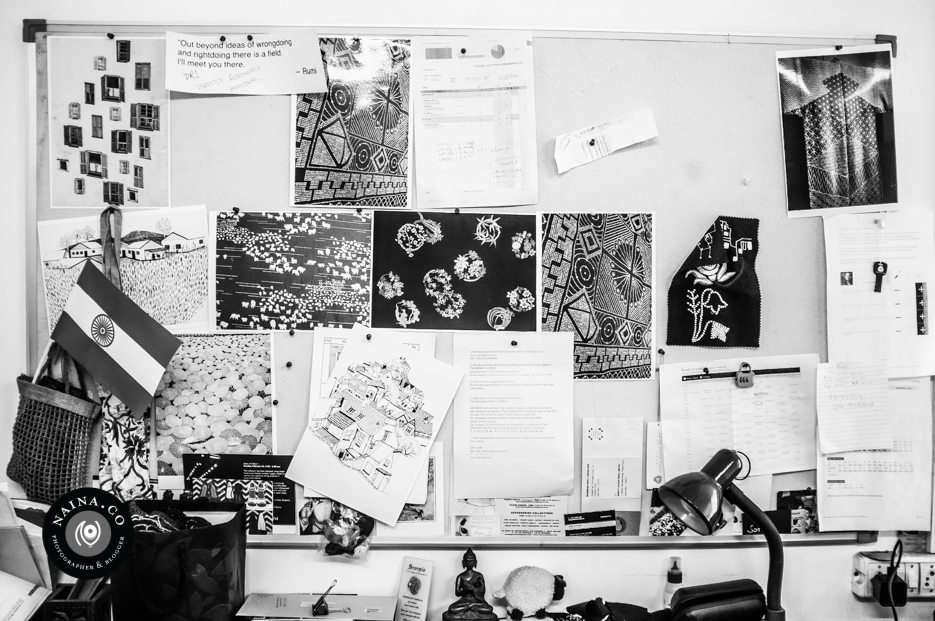 Moodboard and more sketches as well as their desk space.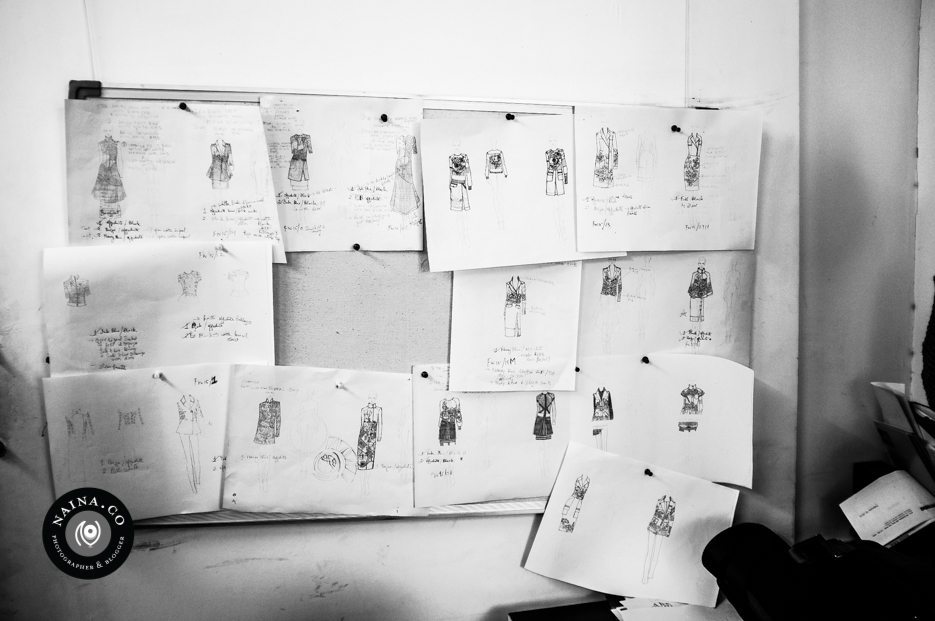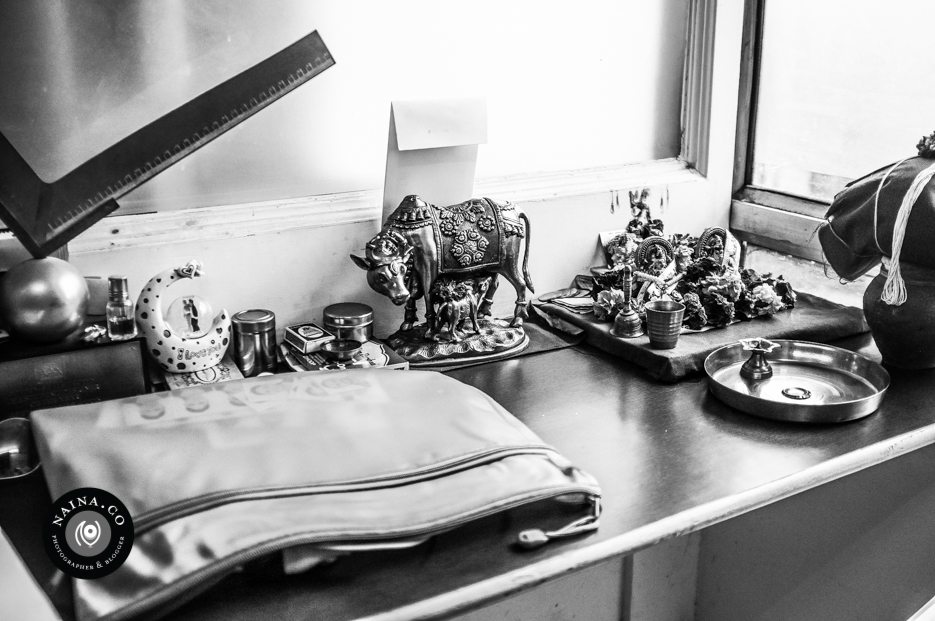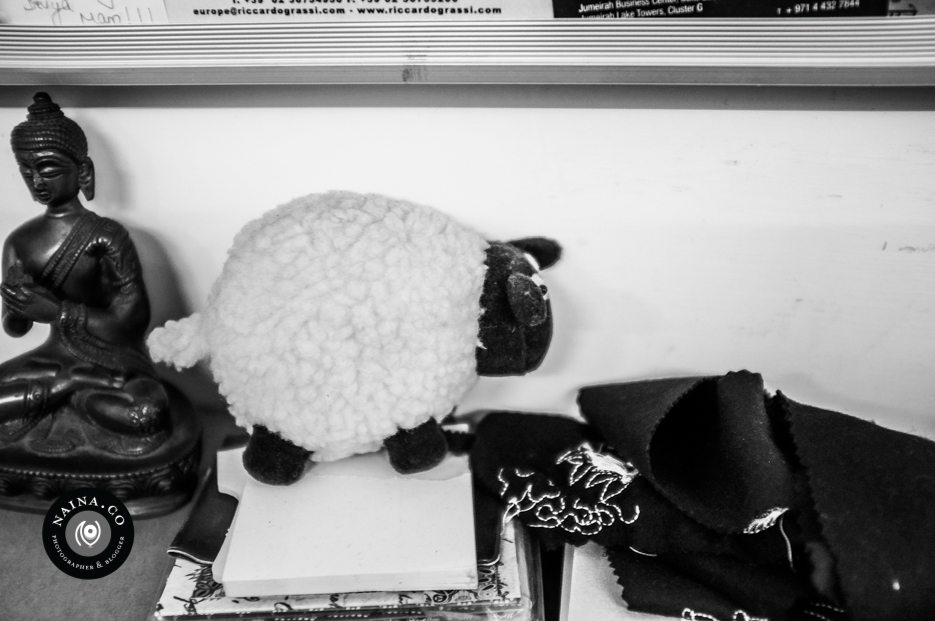 A sheep toy. Sheep are all over Rahul's PFW designs!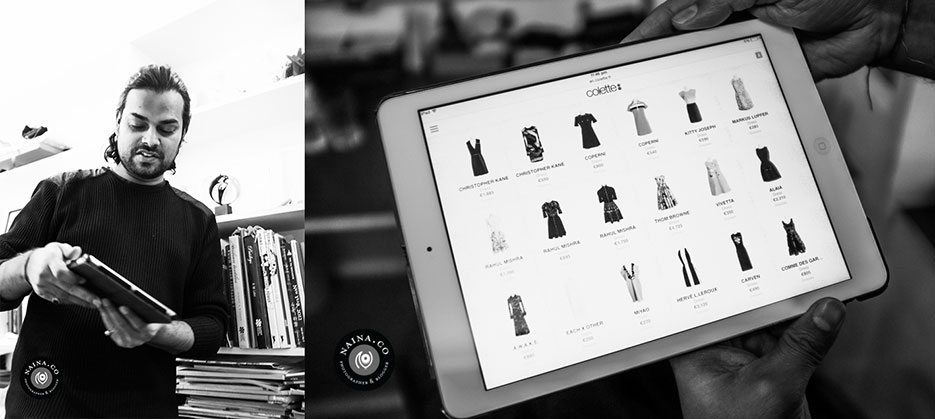 Rahul showing me his pieces listed on Collette's online store, rivalling in quality and price, some of the world's top fashion designers.
Below, one of Rahul's exquisite creations that I will soon be adding to my wardrobe! Can't wait!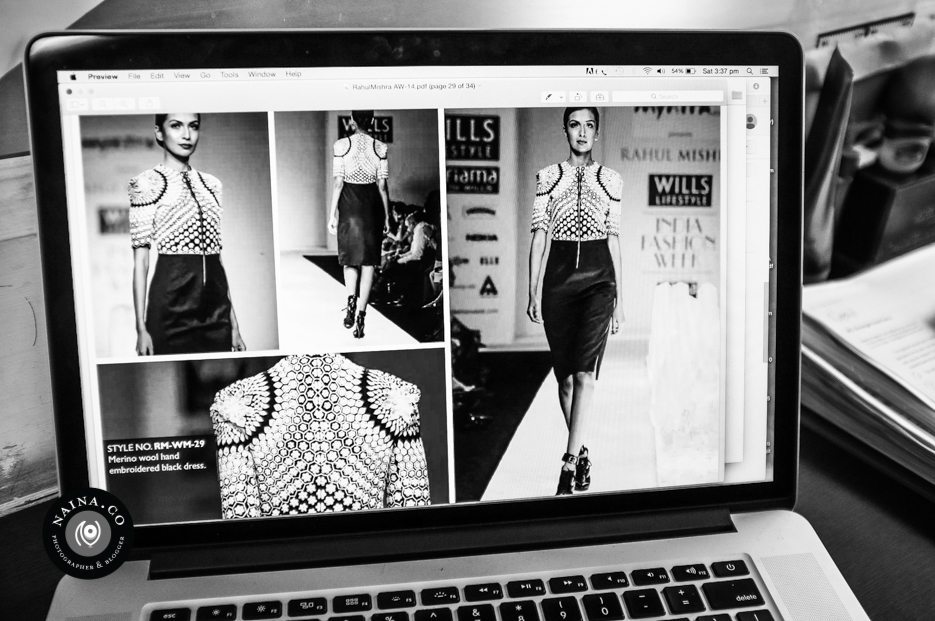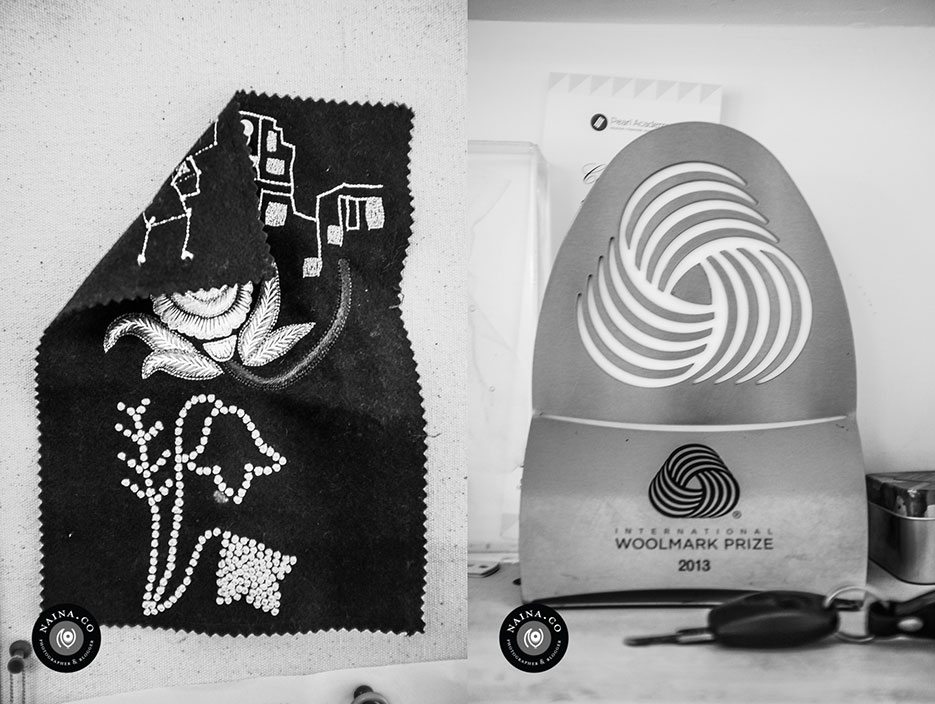 From the desk space, I finally moved on to take a look at the work-in-progress for Paris Fashion Week. OMG! They have some exquisite pieces in Alpaca Wool! And that detailed embroidery, swoon-worthy. Each garment a work of art.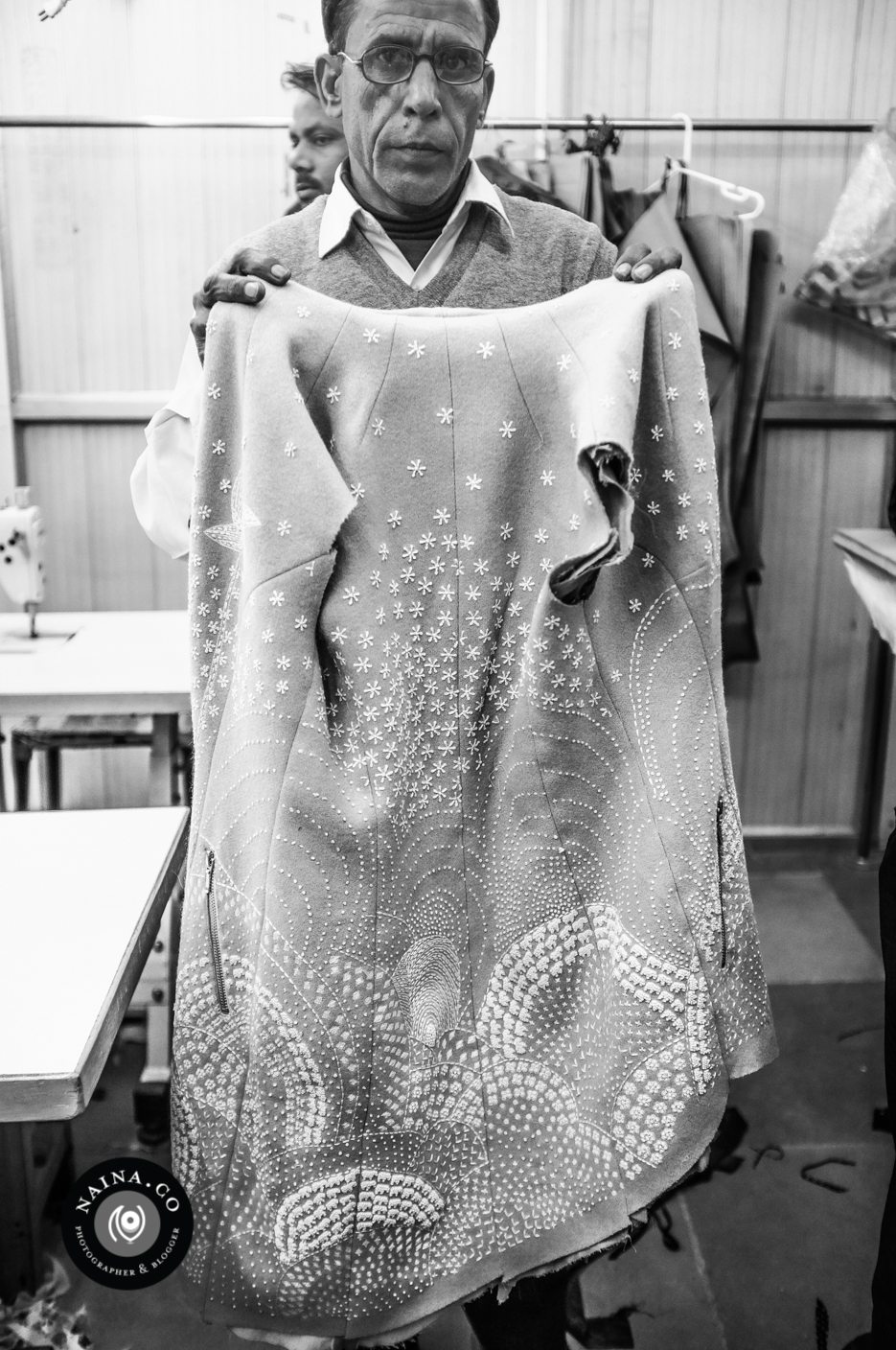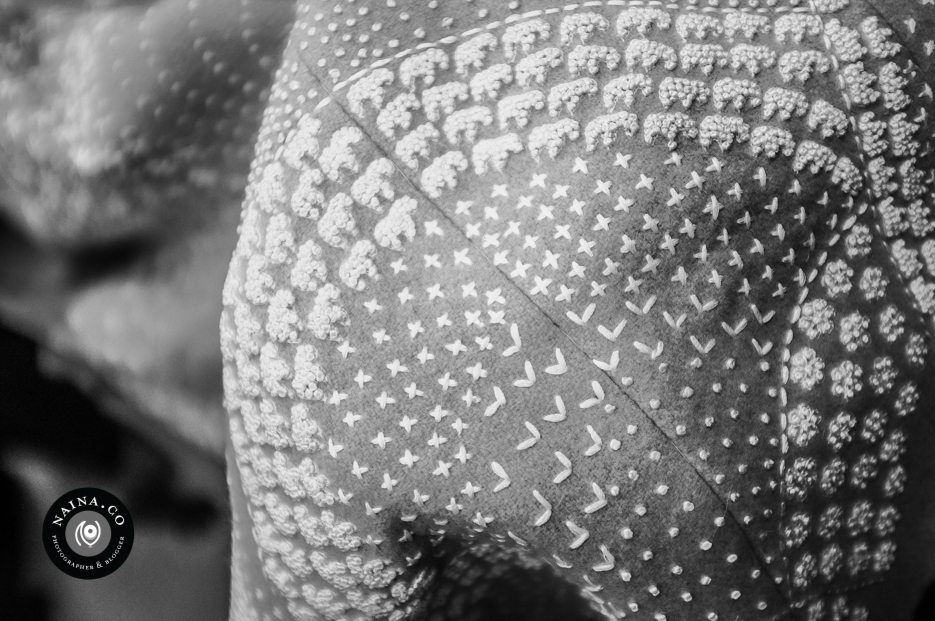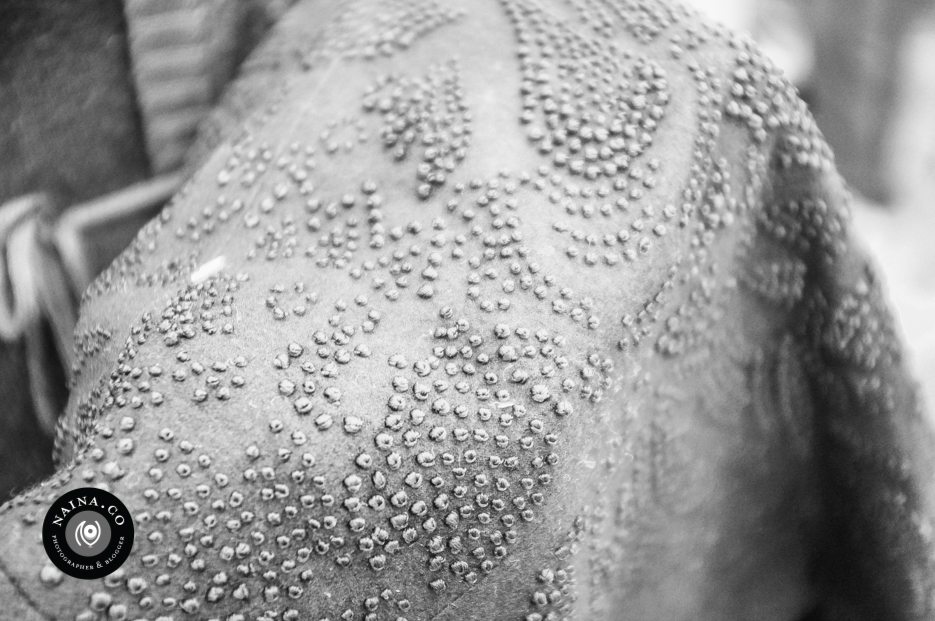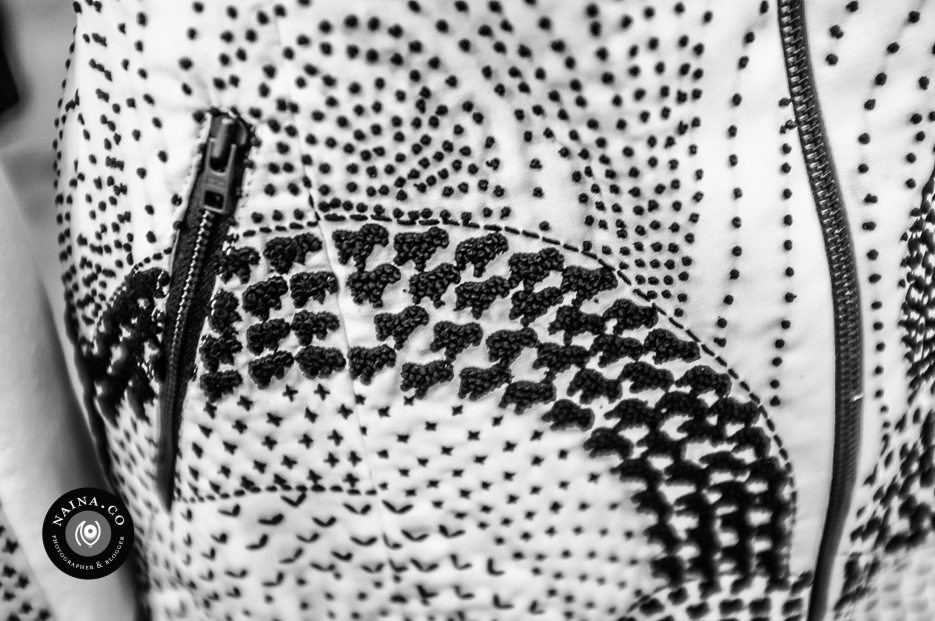 Sheep and windmills.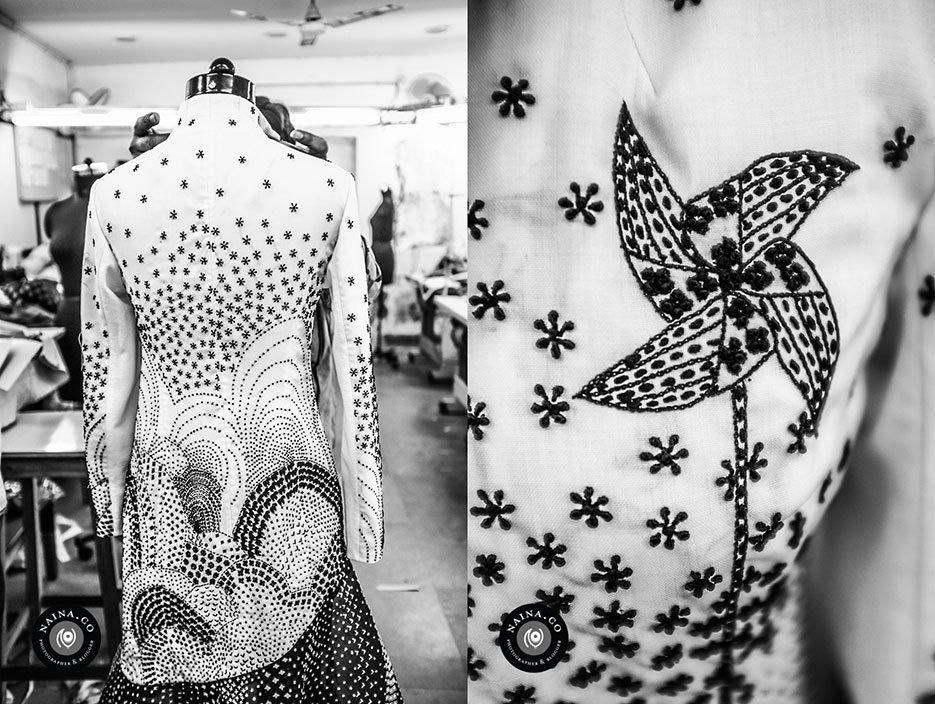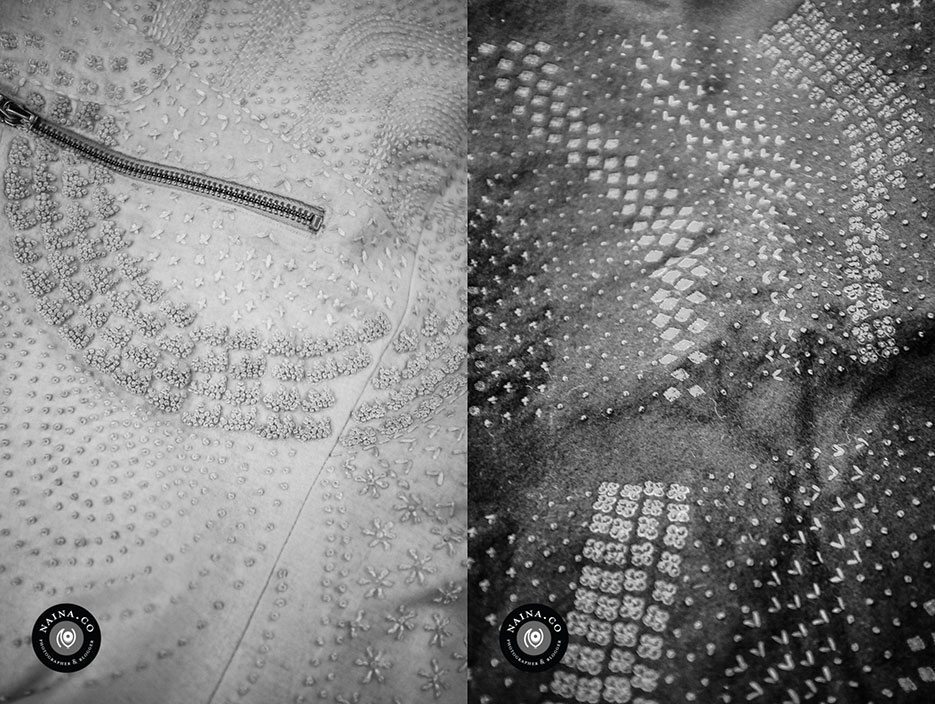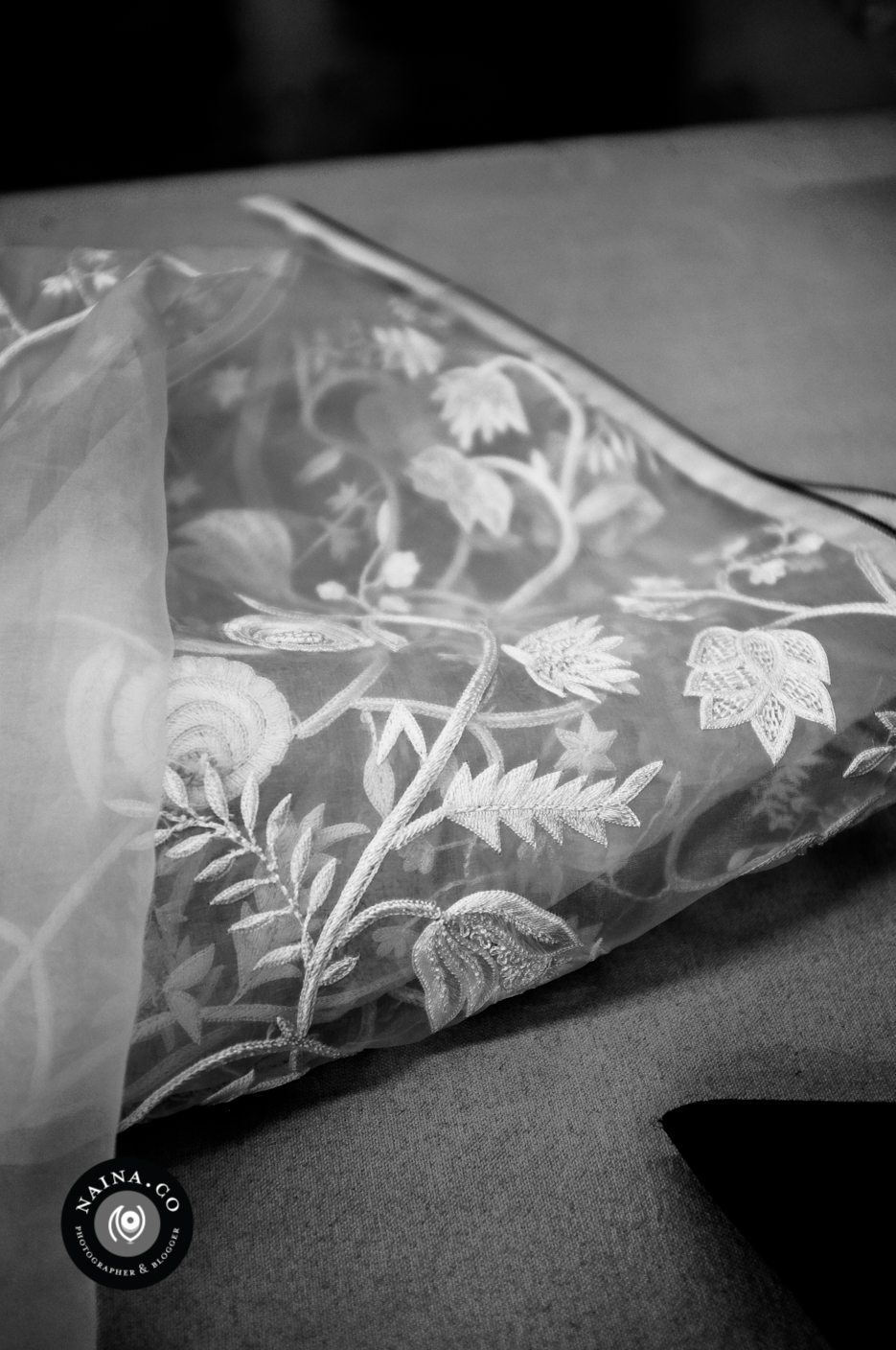 Rahul Mishra's PFW Collection is aptly called "The Village". It deservedly represents the space his craftspeople are happiest working from. It represents home and community and happiness. Peace and attention to detail. I love it that his collections have so much mindful thought and action behind them. Delightful.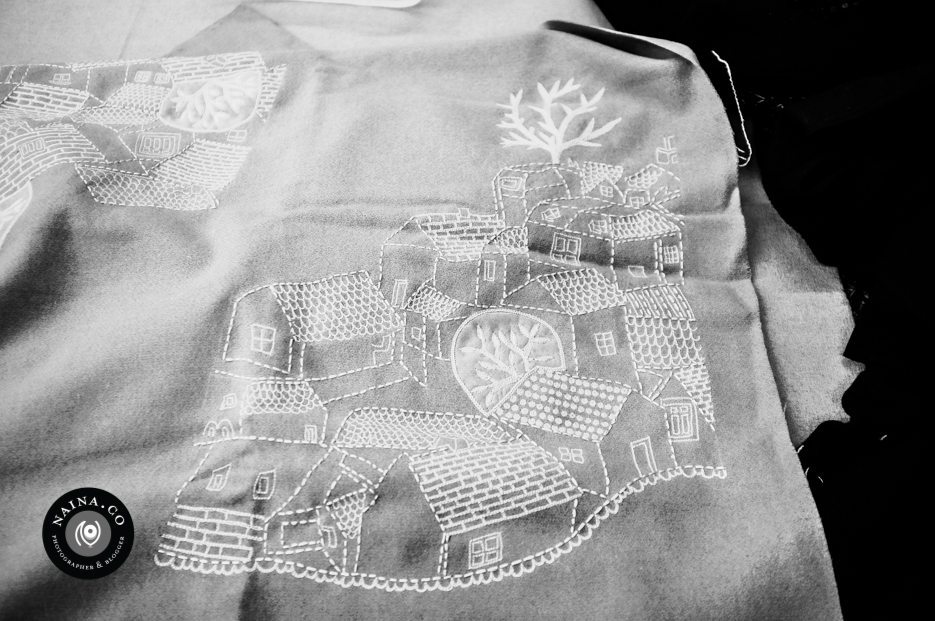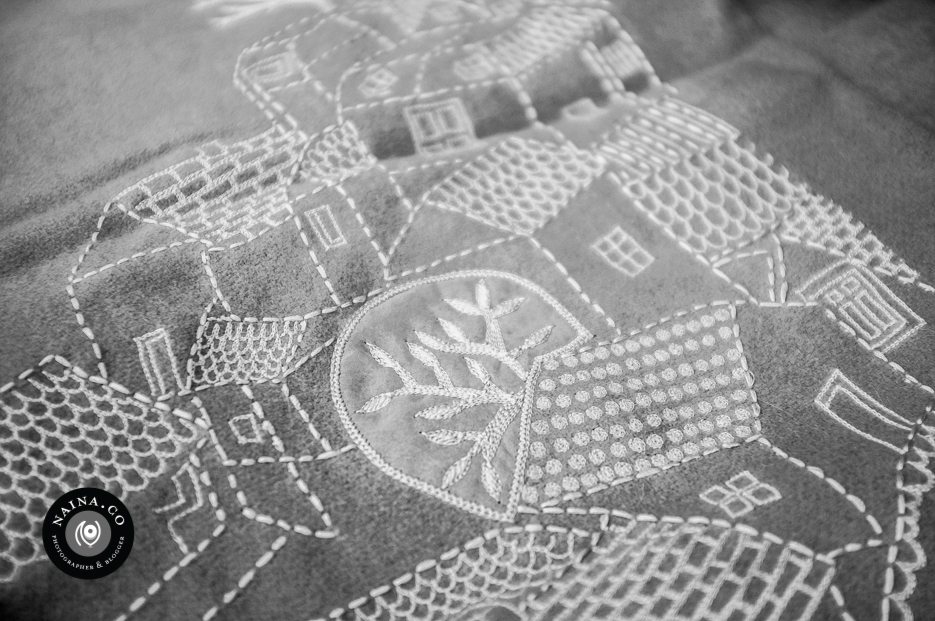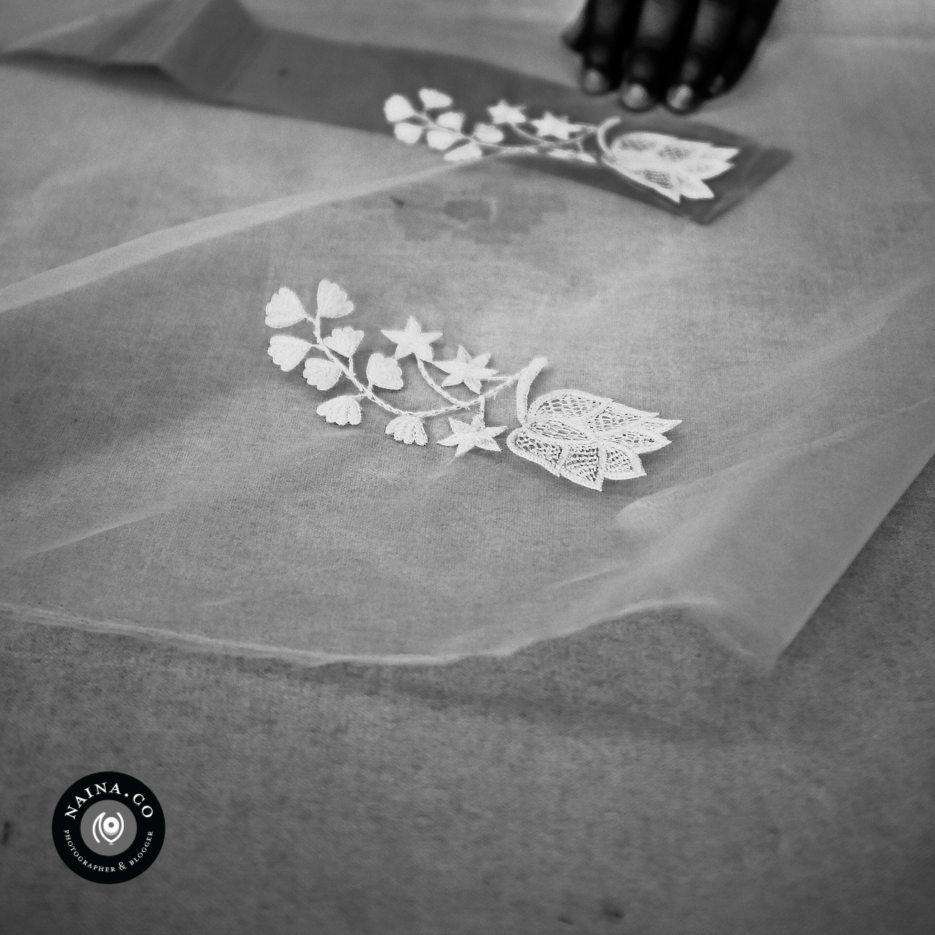 The rack being populated piece-by-piece for the final runway presentation.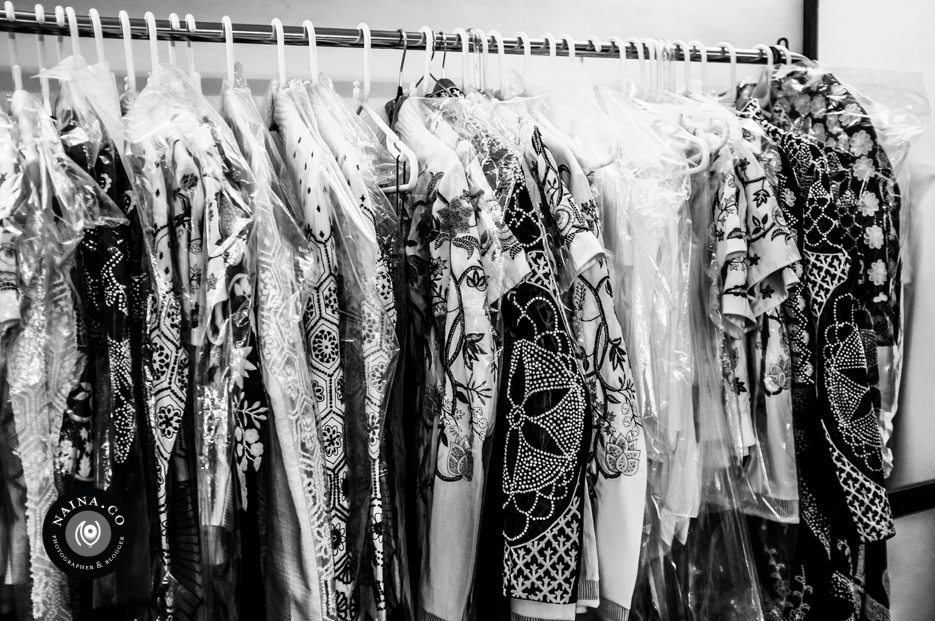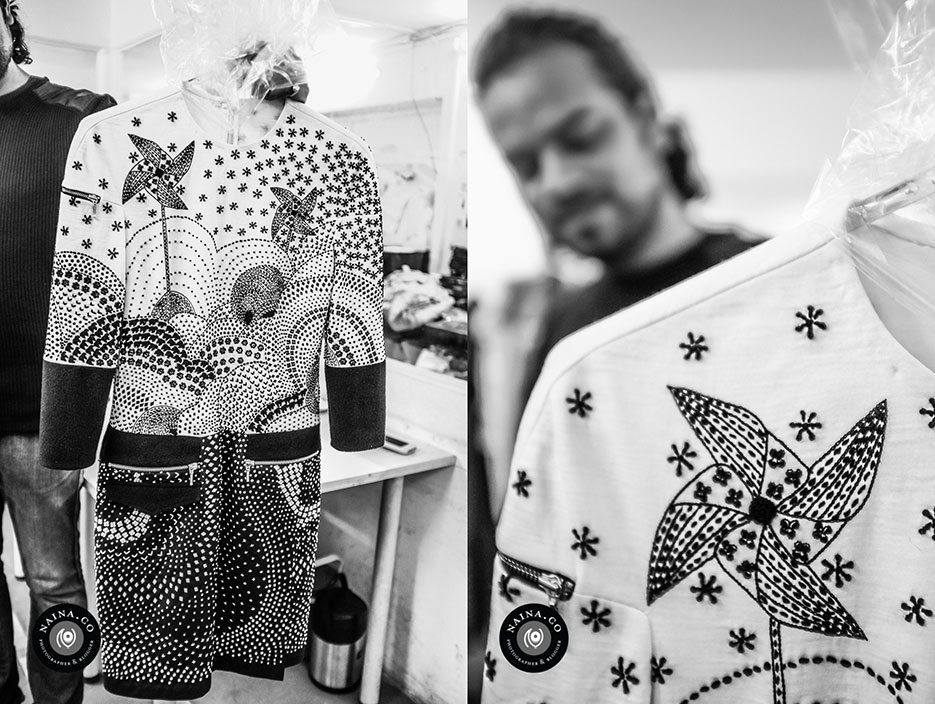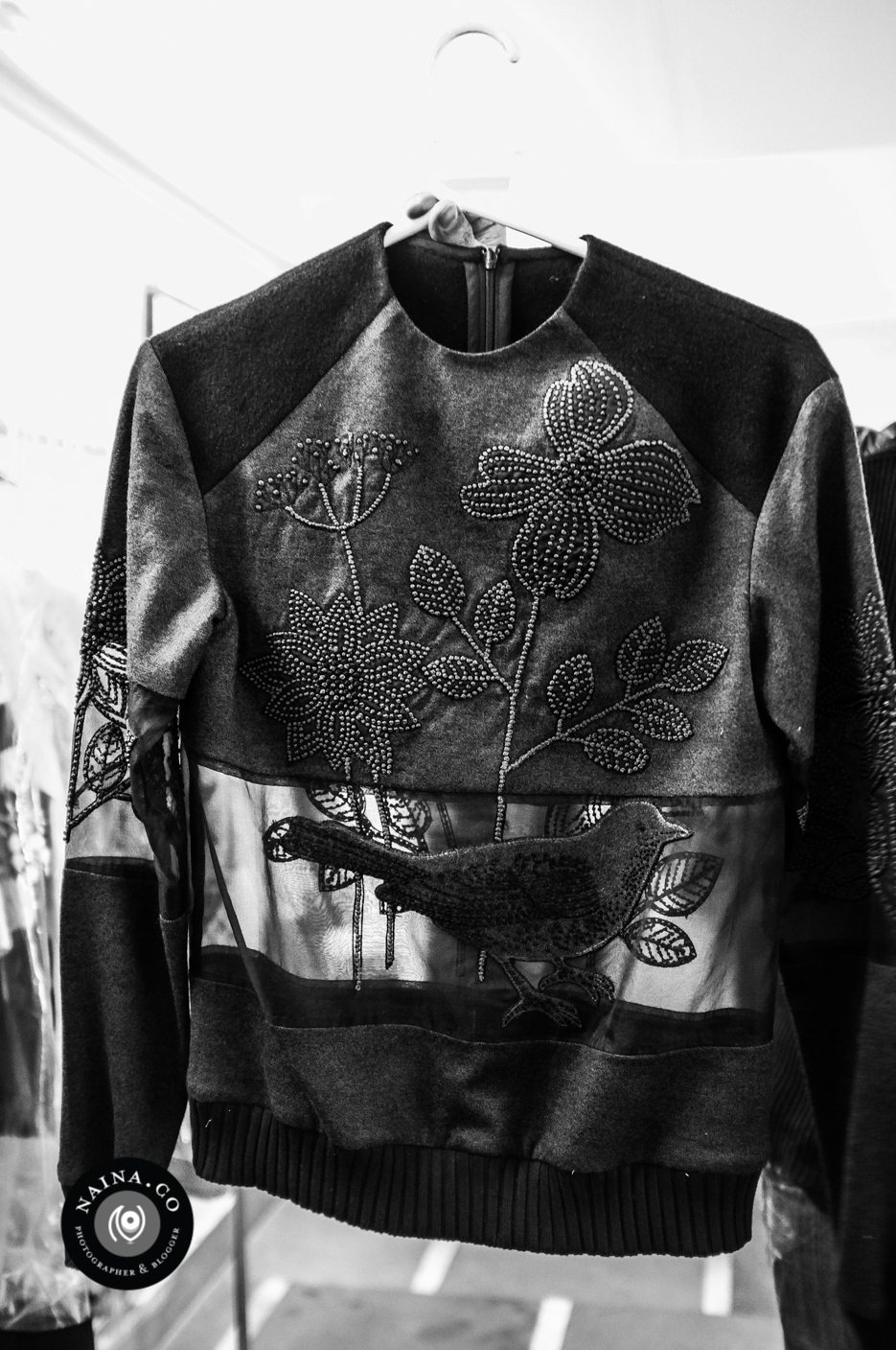 Below, Rahul and Divya Mishra showing off one of the jackets from The Village collection just before I bid them goodbye. Until next time, to see what more magic Rahul weaves with his artisans.