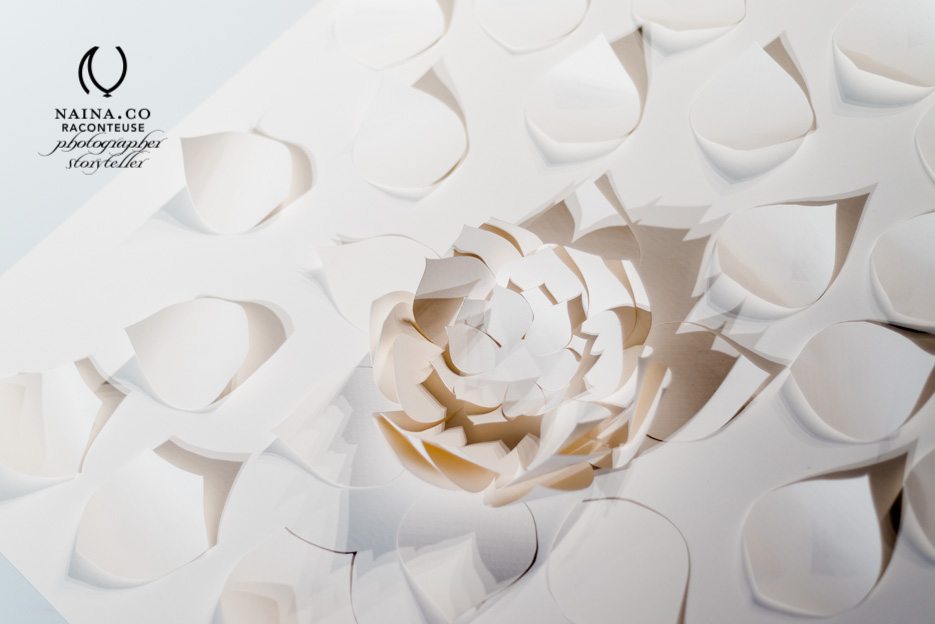 Rahul Mishra's WIFW Autumn / Winter collection was all about paper sculpture, intricate and delicate embroidery and a celebration of his winning the well-deserved Woolmark prize.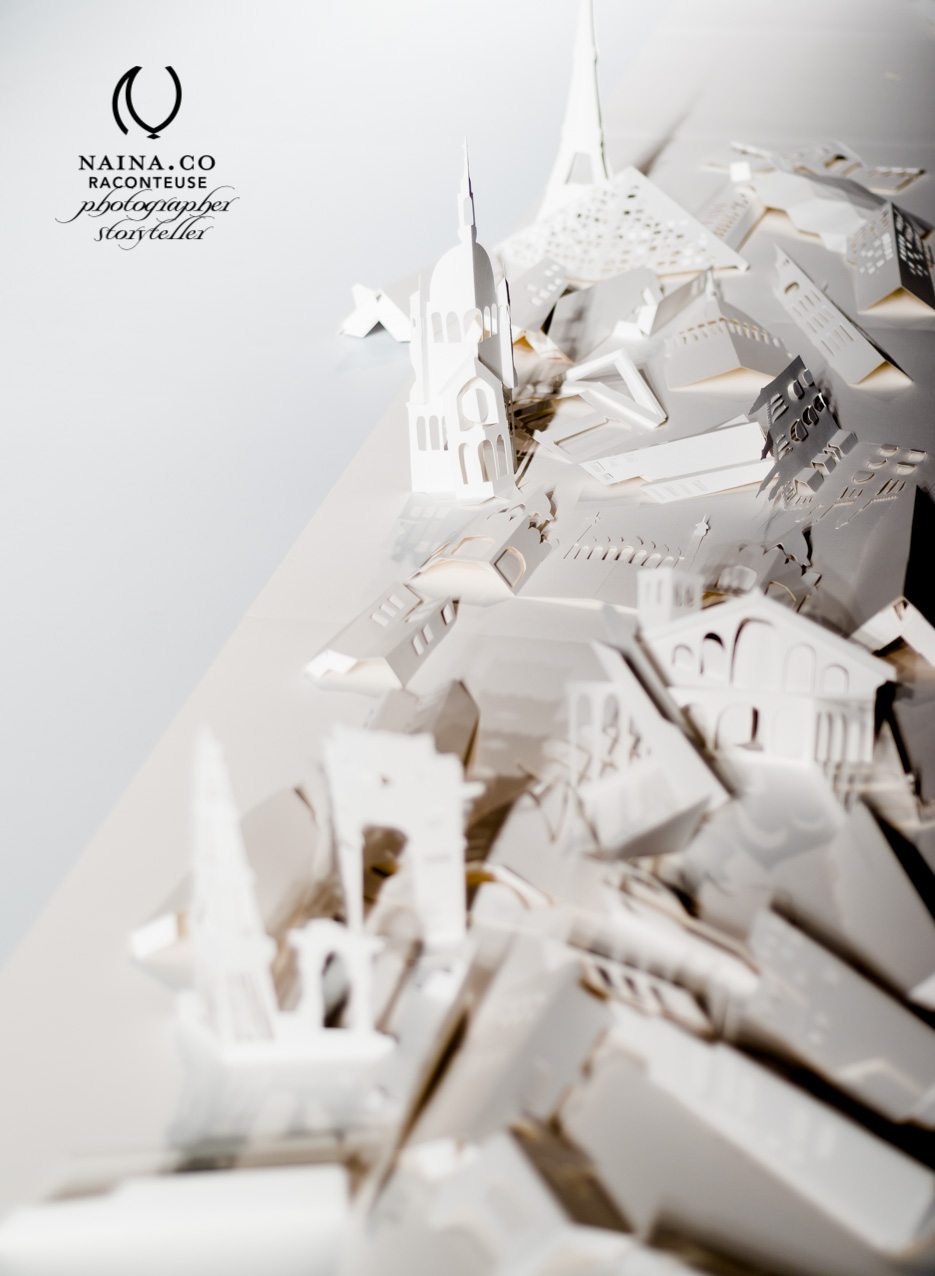 Since Akanksha & I were part of the Fiama Di Wills #BeYoung campagin, we had access to backstage and got some photographs while the runway was being setup. Rahul's friend Sachin was the hand behind the paper sculptures. Rahul's wife Divya is the force that drives the business and brings order to the chaos of a creative mind. Being a creative nutjob myself ( not that Rahul is a creative nutjob! ) I know how badly I need a stable balancer in my life.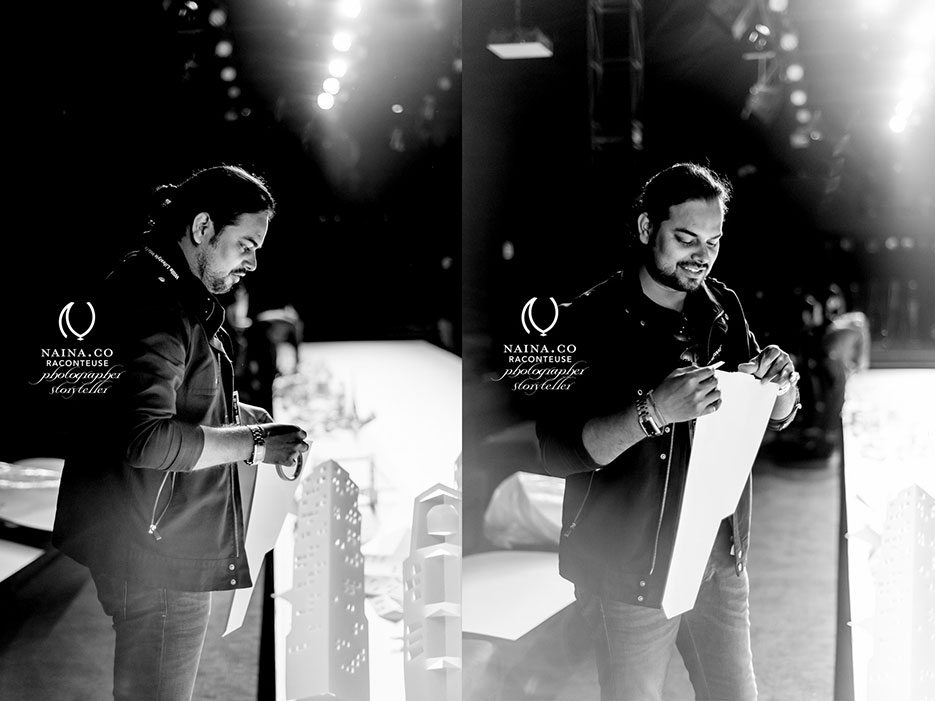 Rahul was backstage, alongside his friend Sachin, toiling away with his team to setup the paper sculptures on the runway.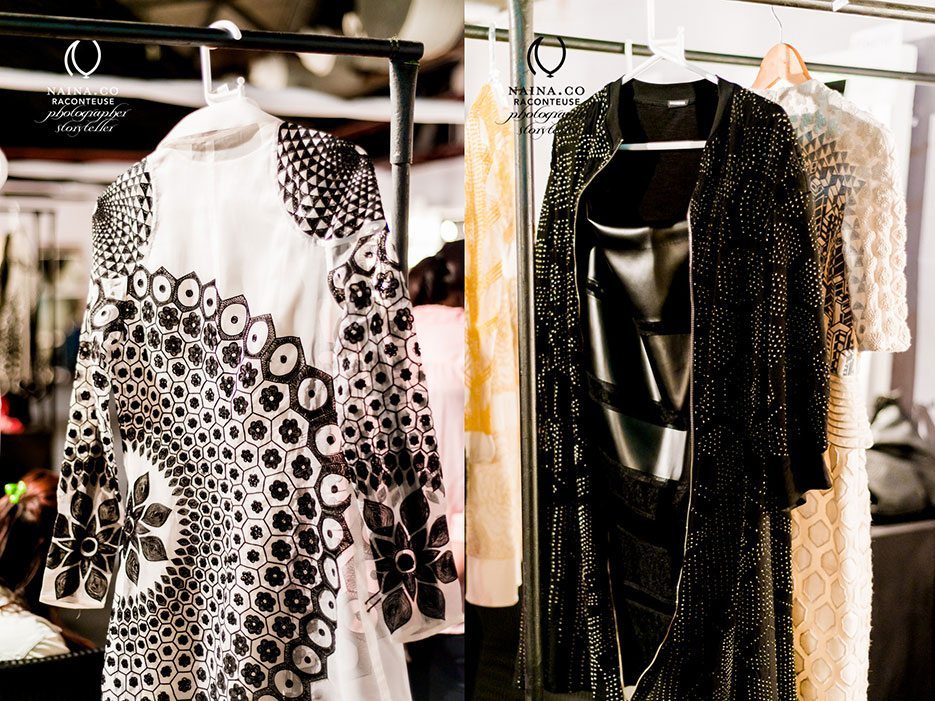 I stepped into the green room to take a peek at the clothes that would be gracing the runway for Rahul's show. Nothing short of spectacular.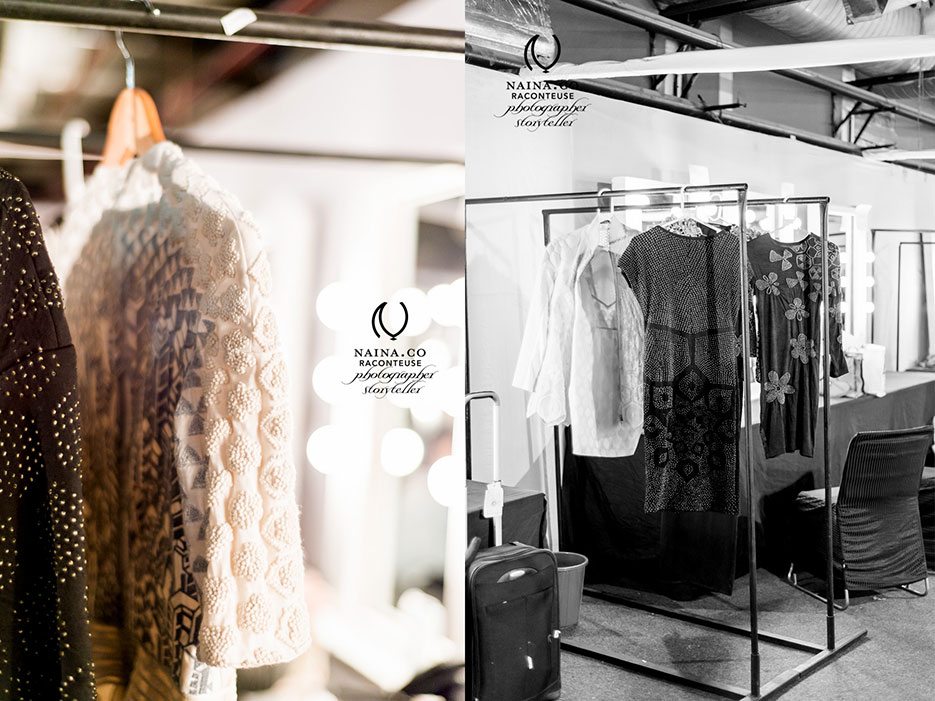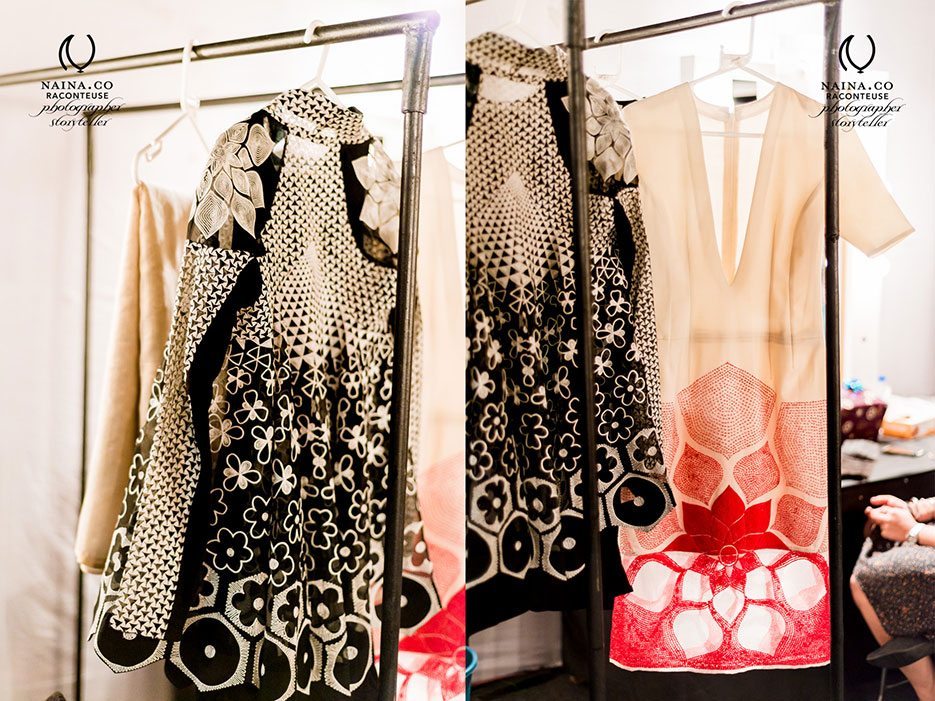 That dress top right? One of my absolute favorites. Beautiful and wearable.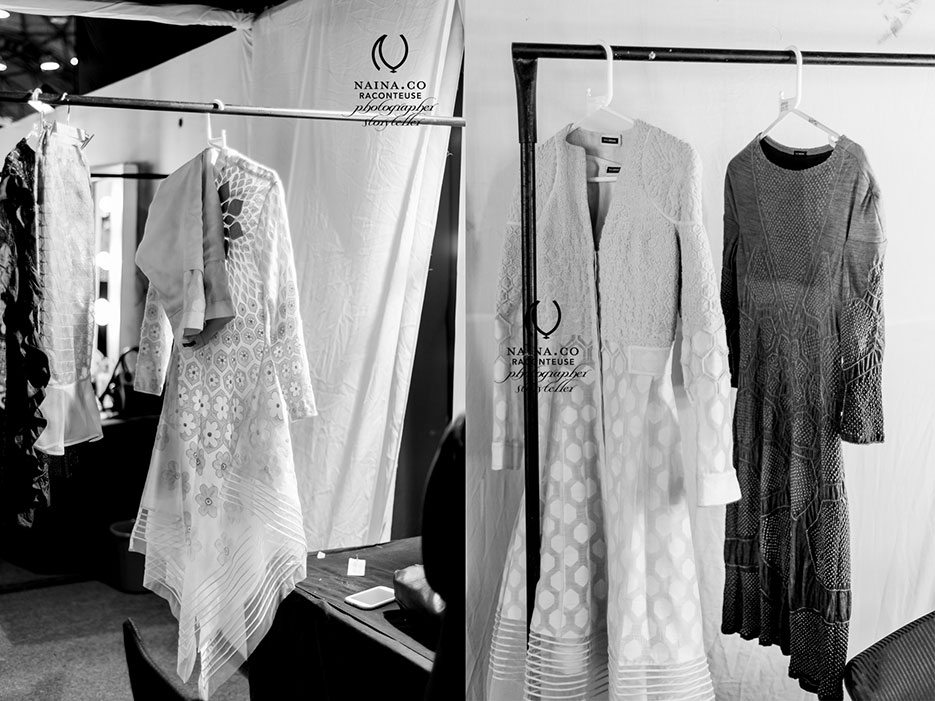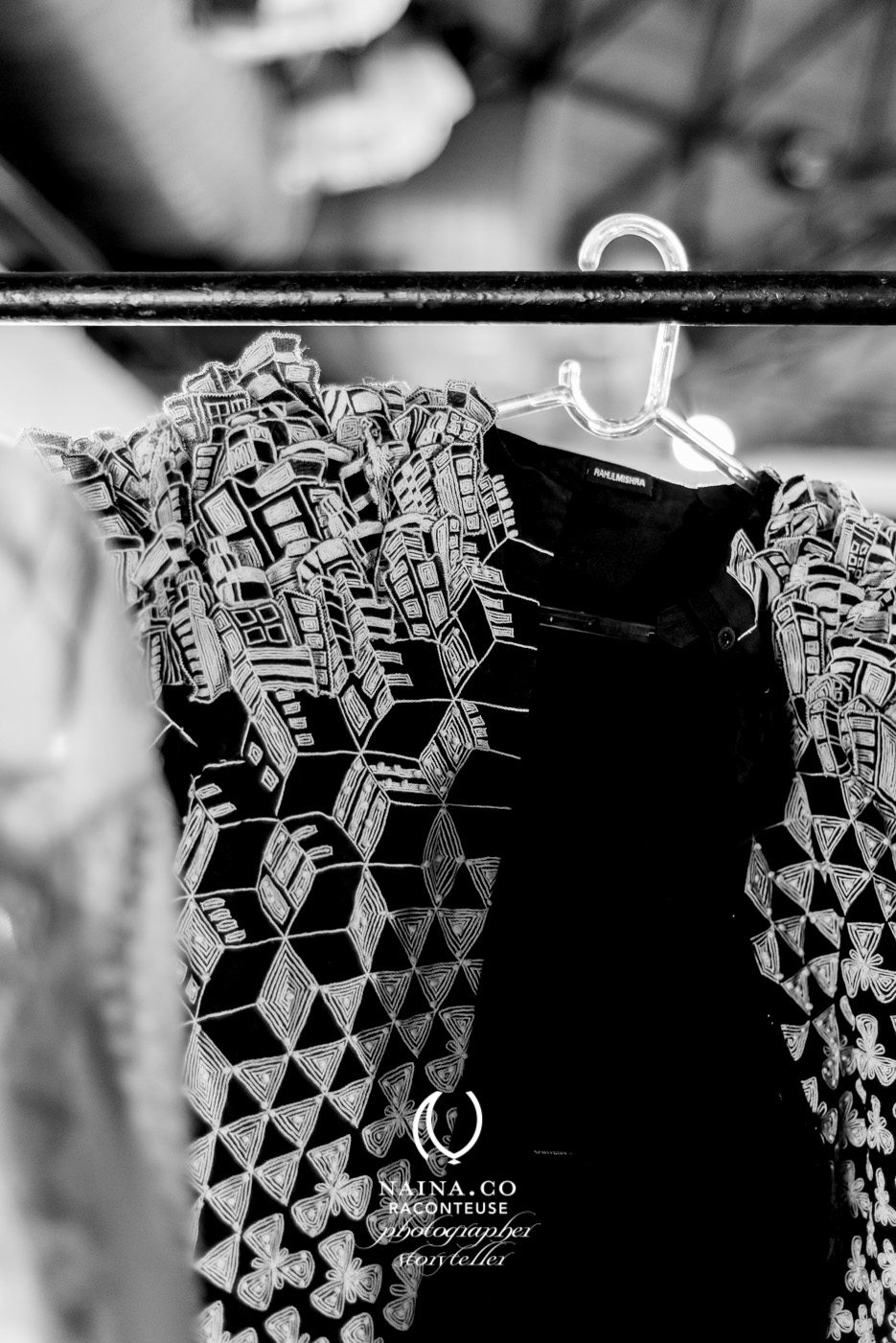 The dress above was probably the most intricate on Rahul's runway : a cityscape in 3D! Brilliant.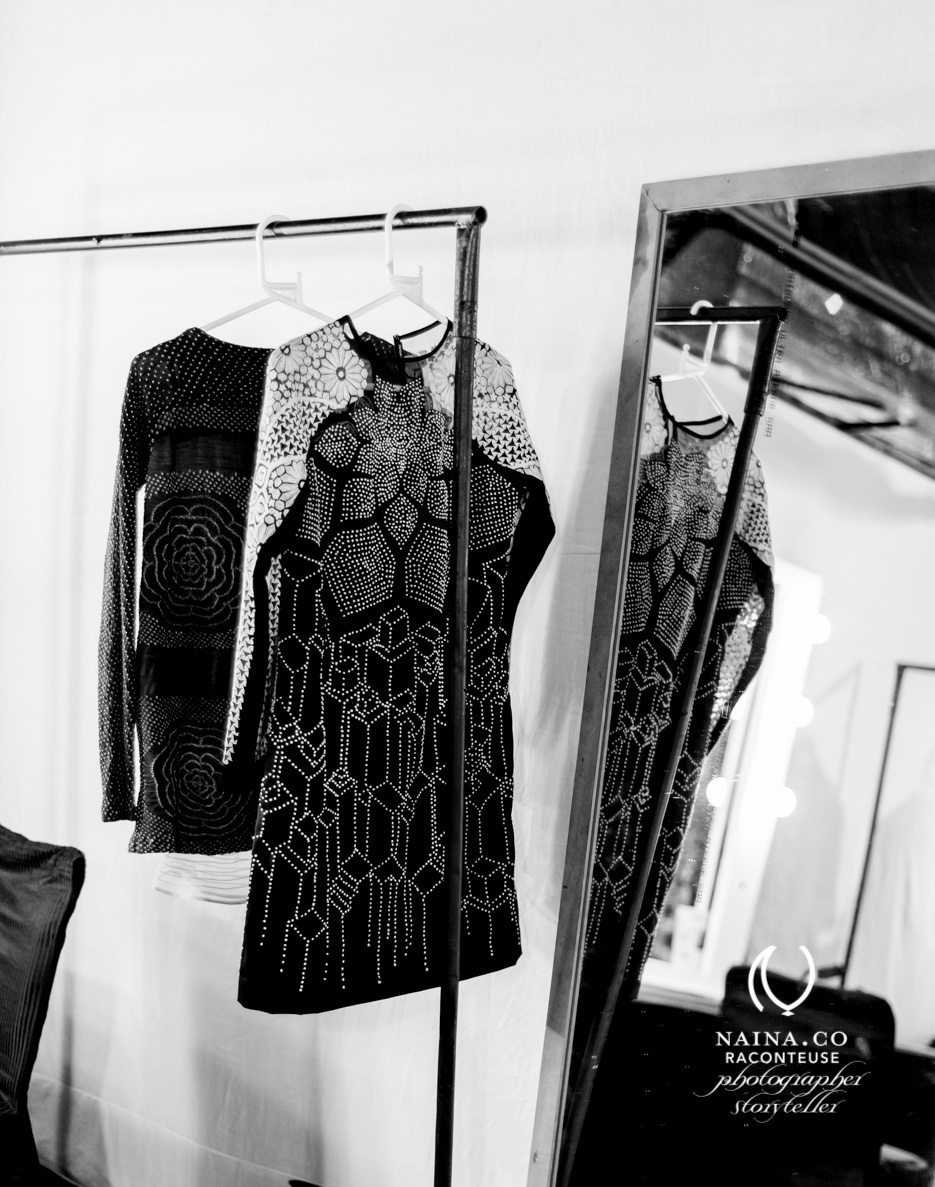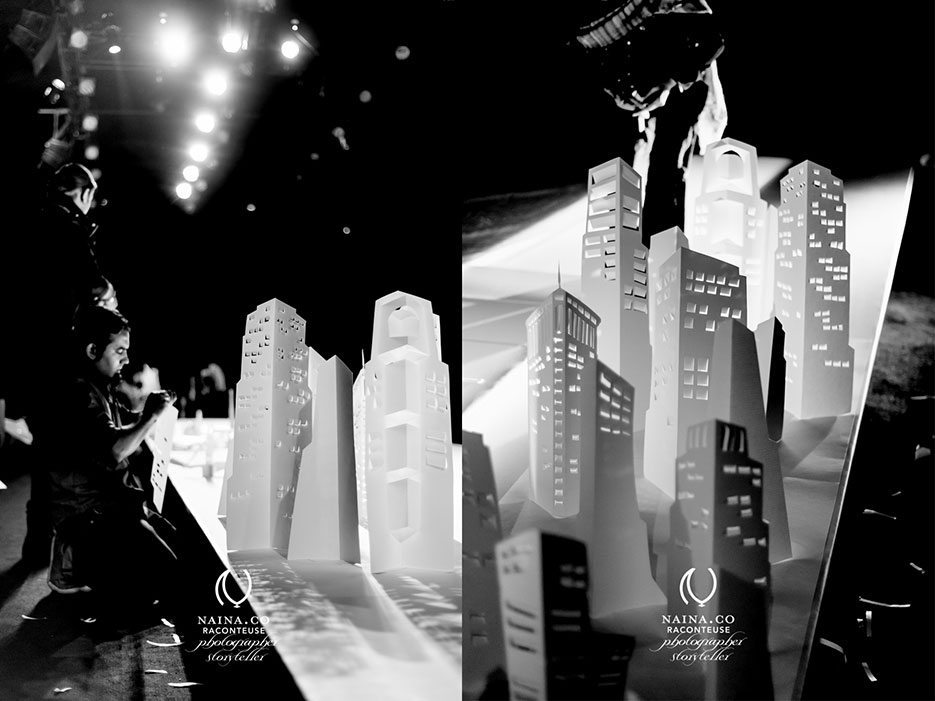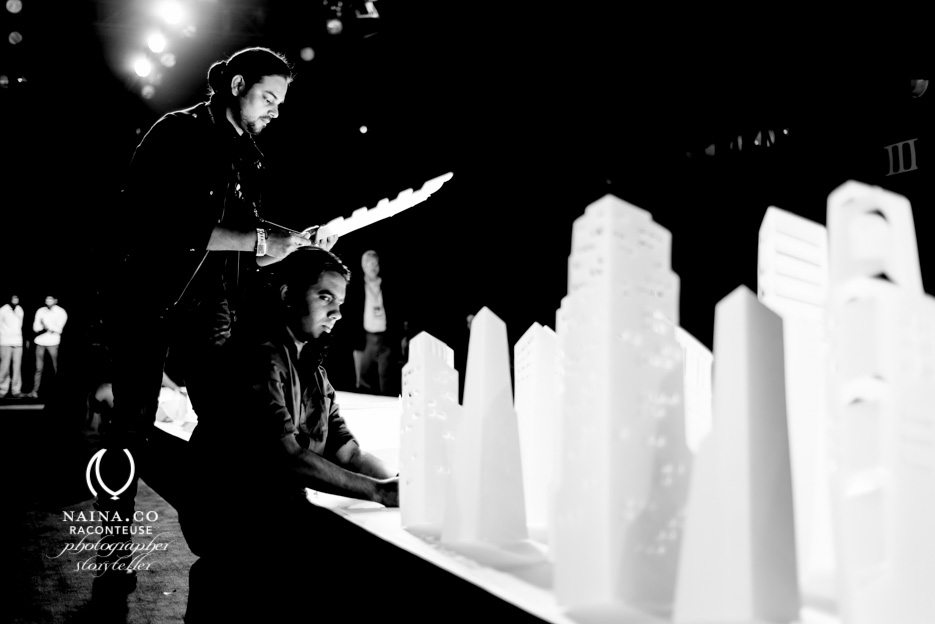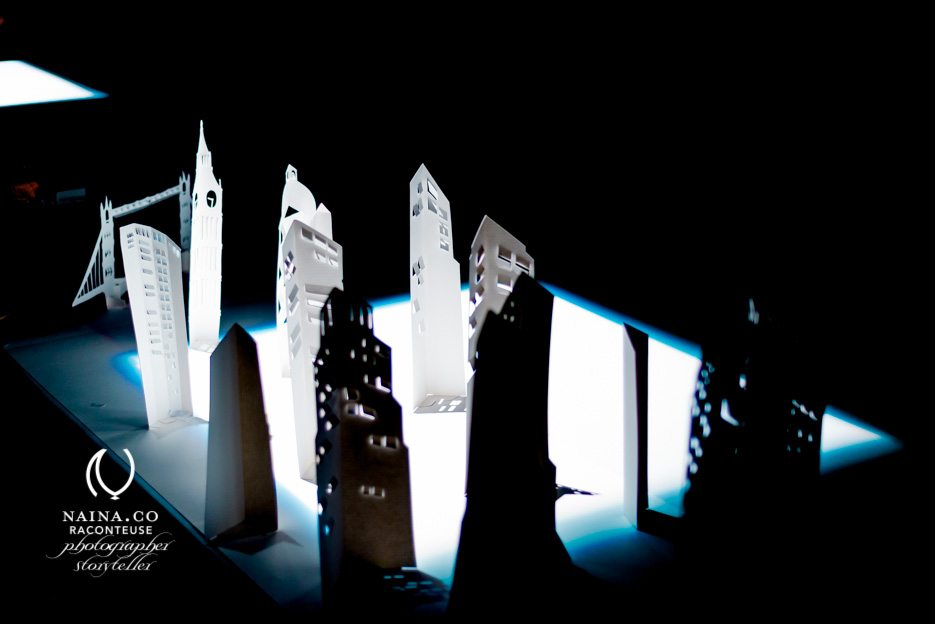 The paper sculptures were coming together. It started with the petals of a lotus and evolved into a full blown cityscape. The FDCI team was testing the lighting as Rahul's team slowly put together the pieces of the runway setup.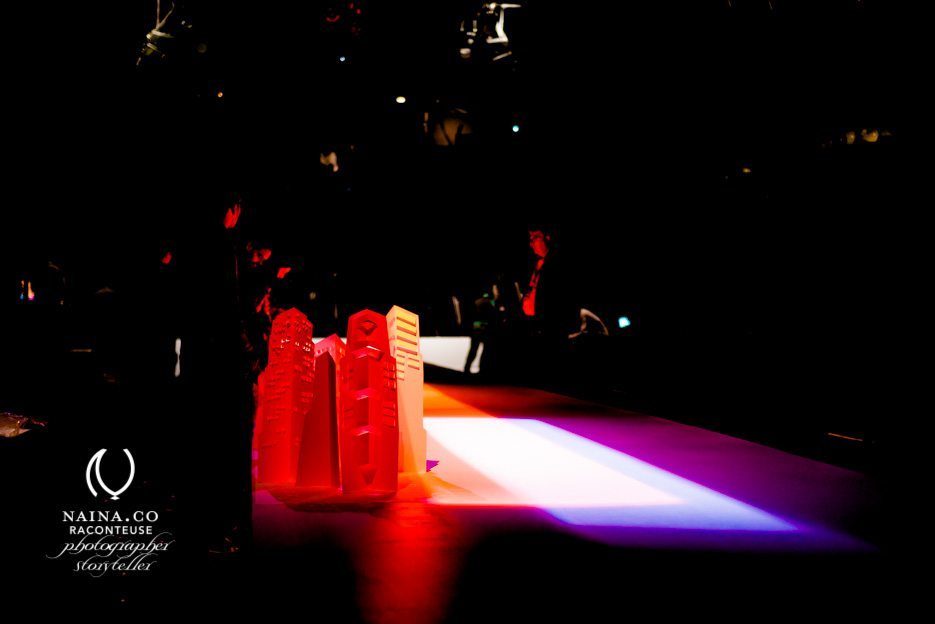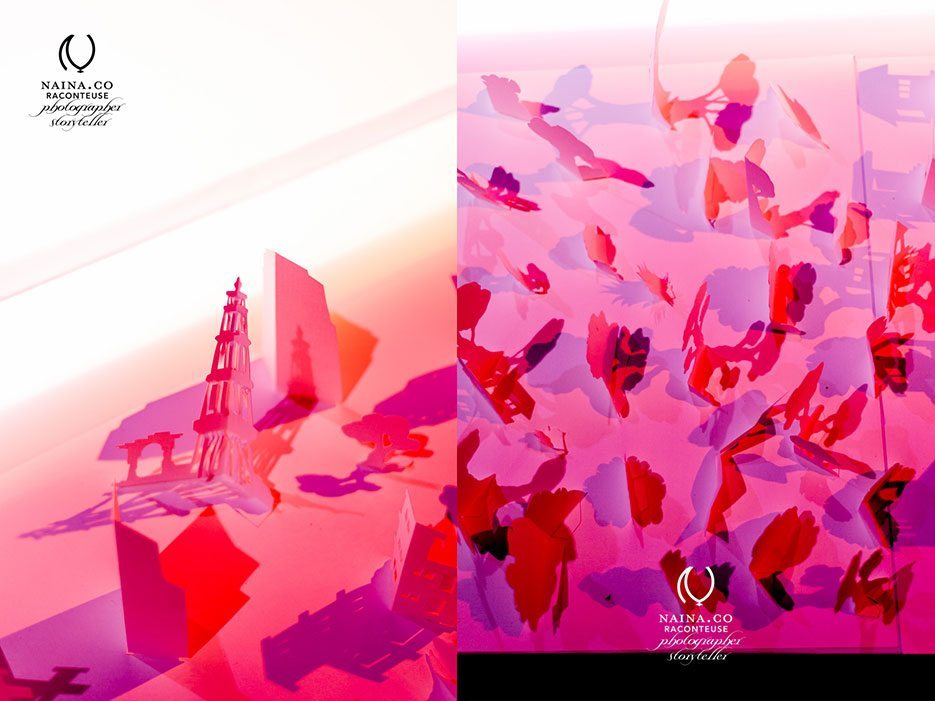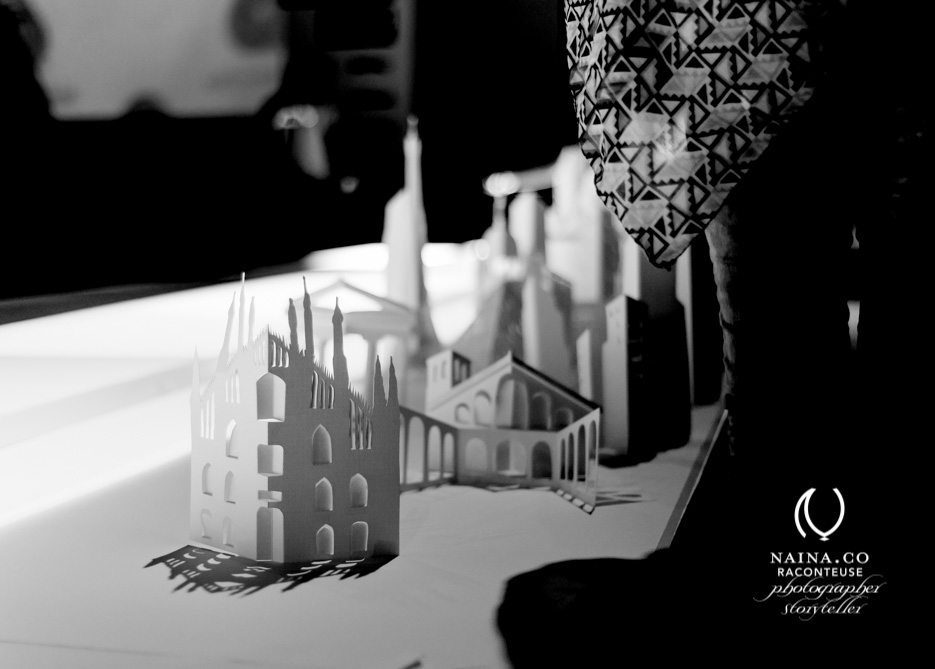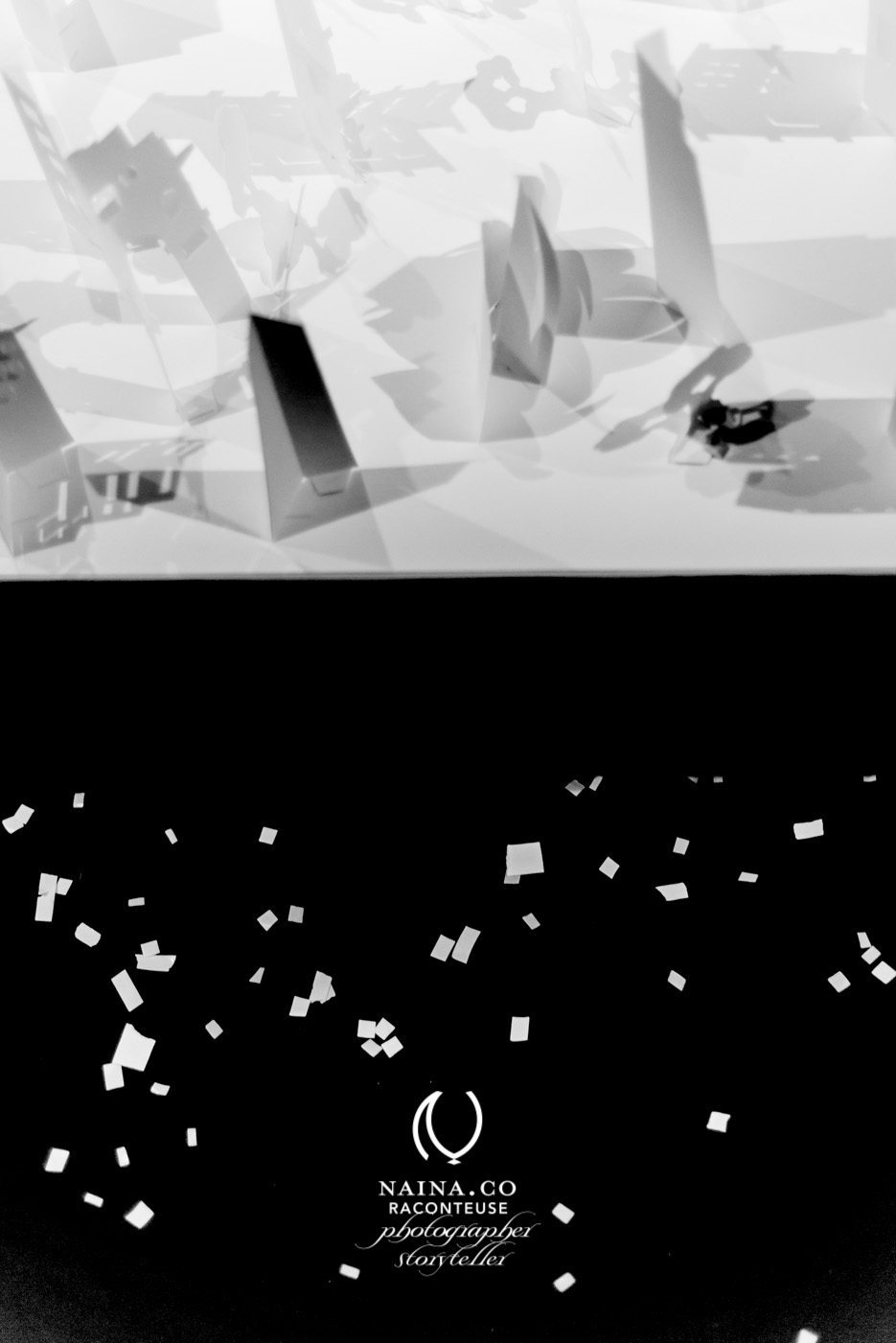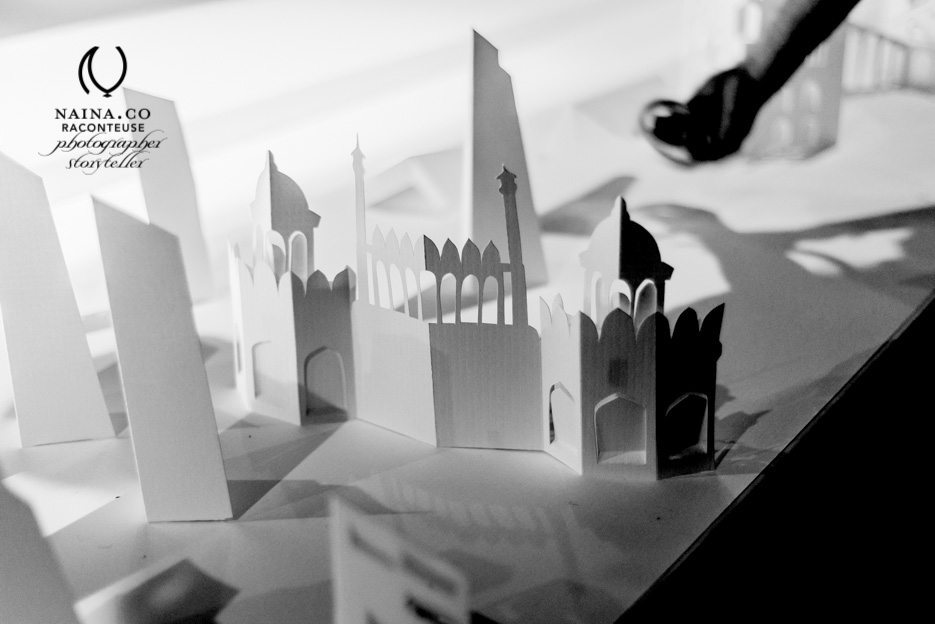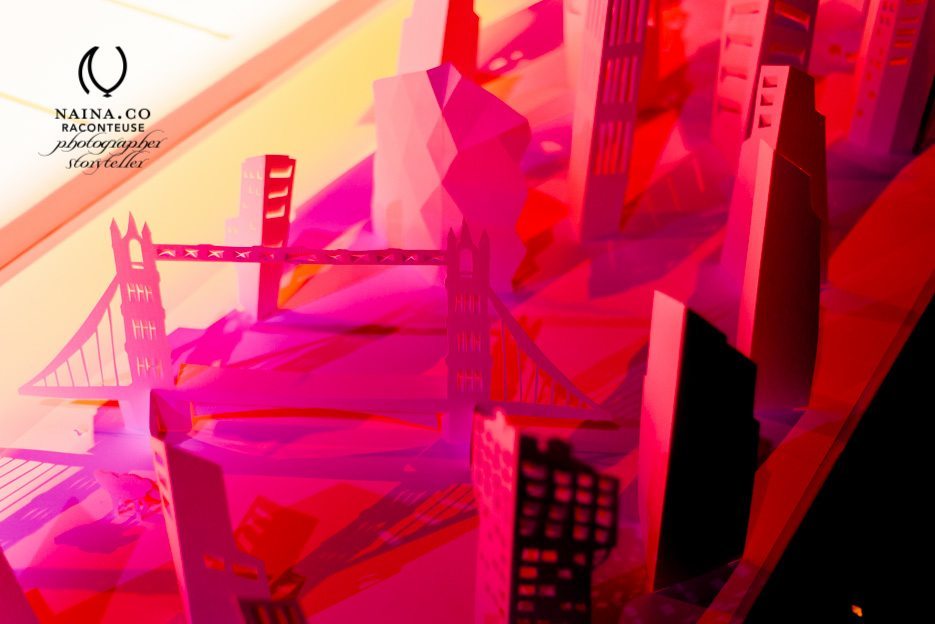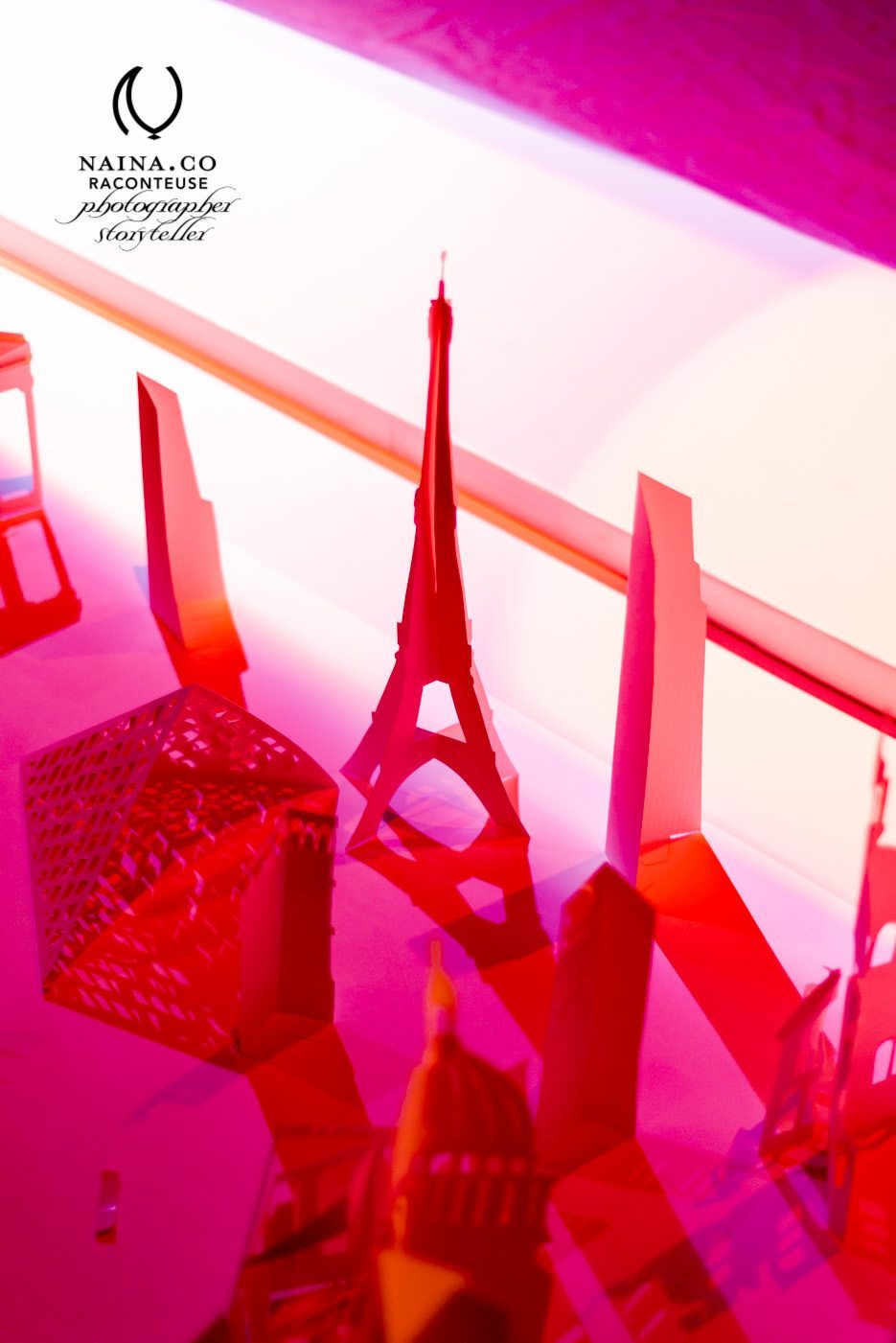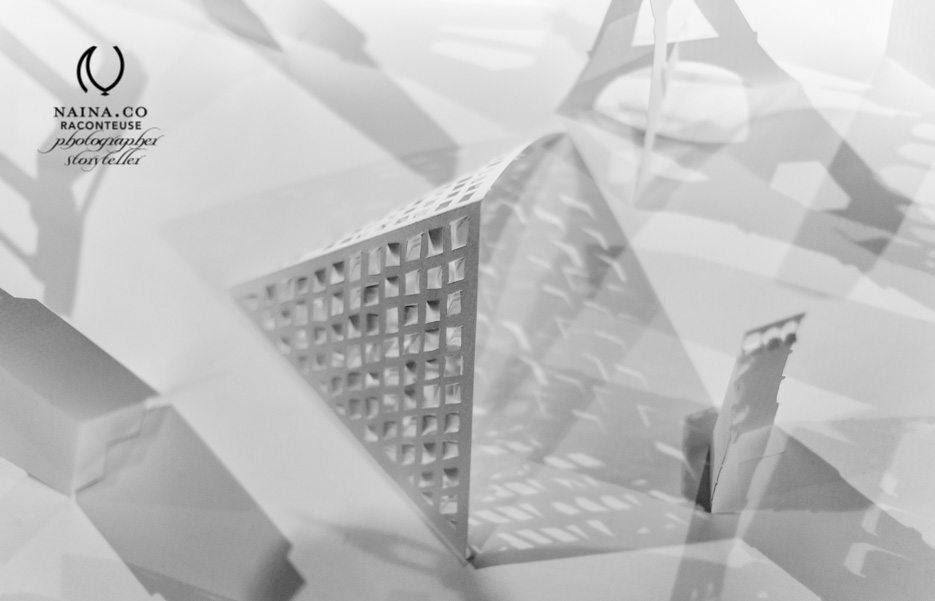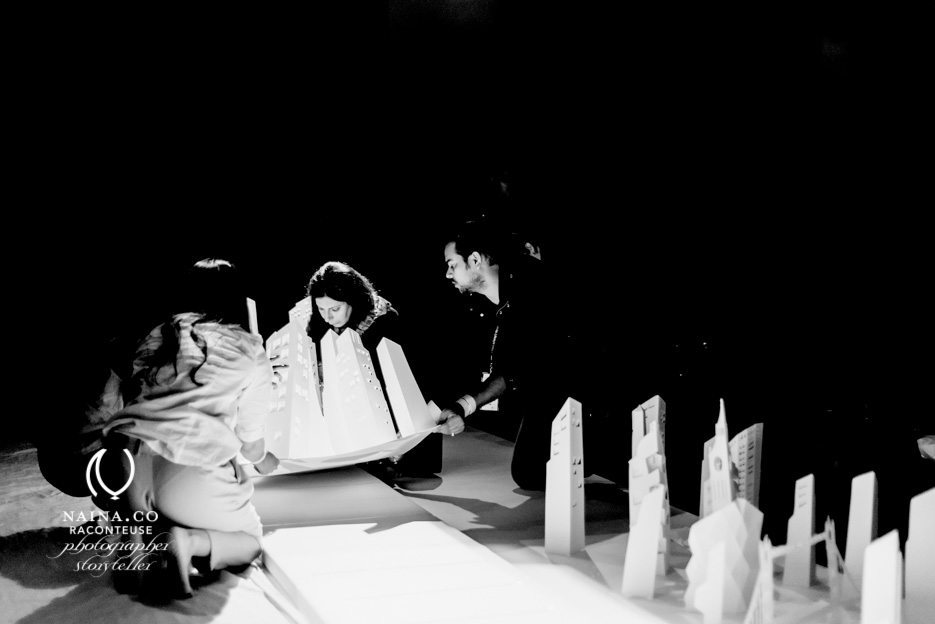 And before I knew it, it was time for the show! Everyone who was waiting at the gates was excited to see what Rahul would be presenting after his smashing Woolmark prize win. Here we go, some of my favorites!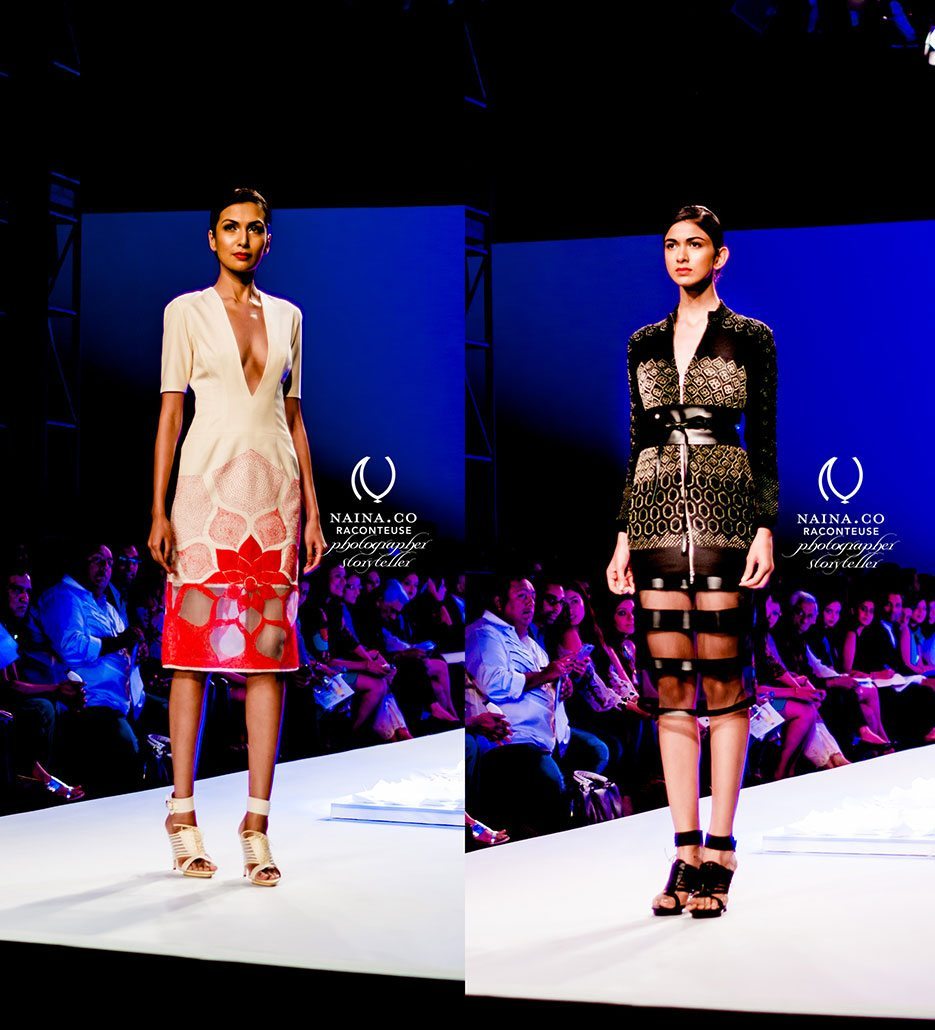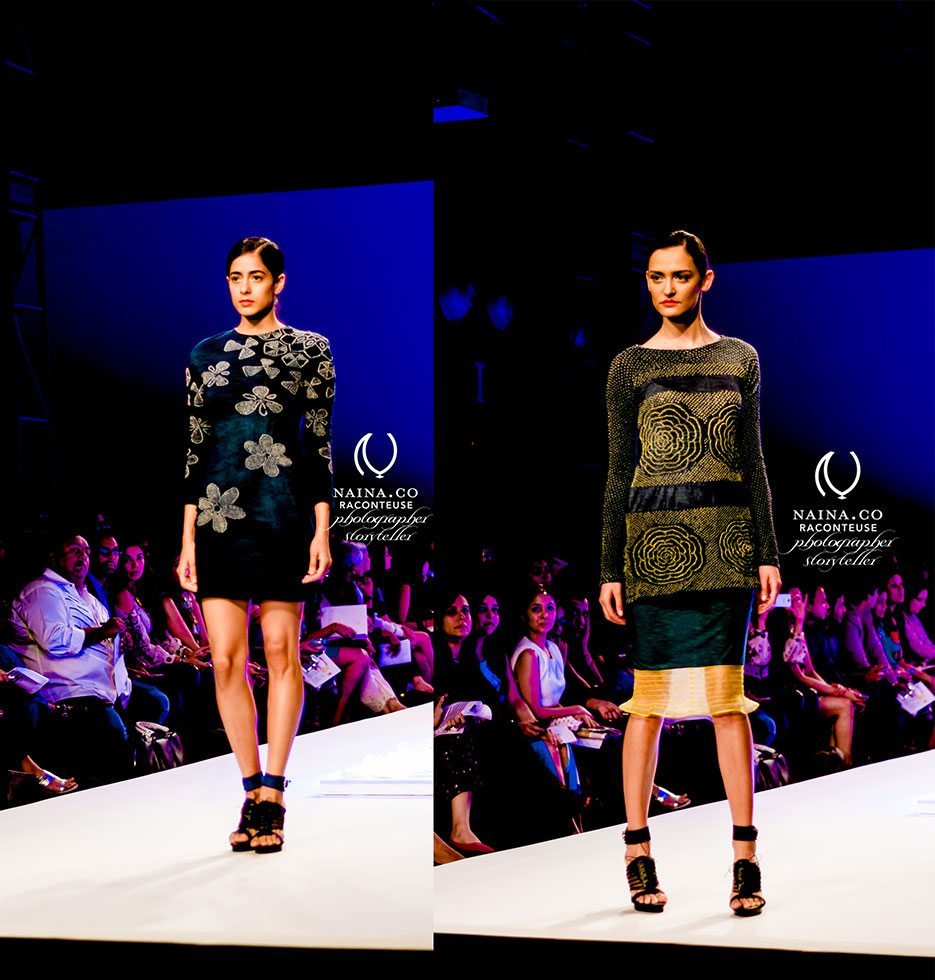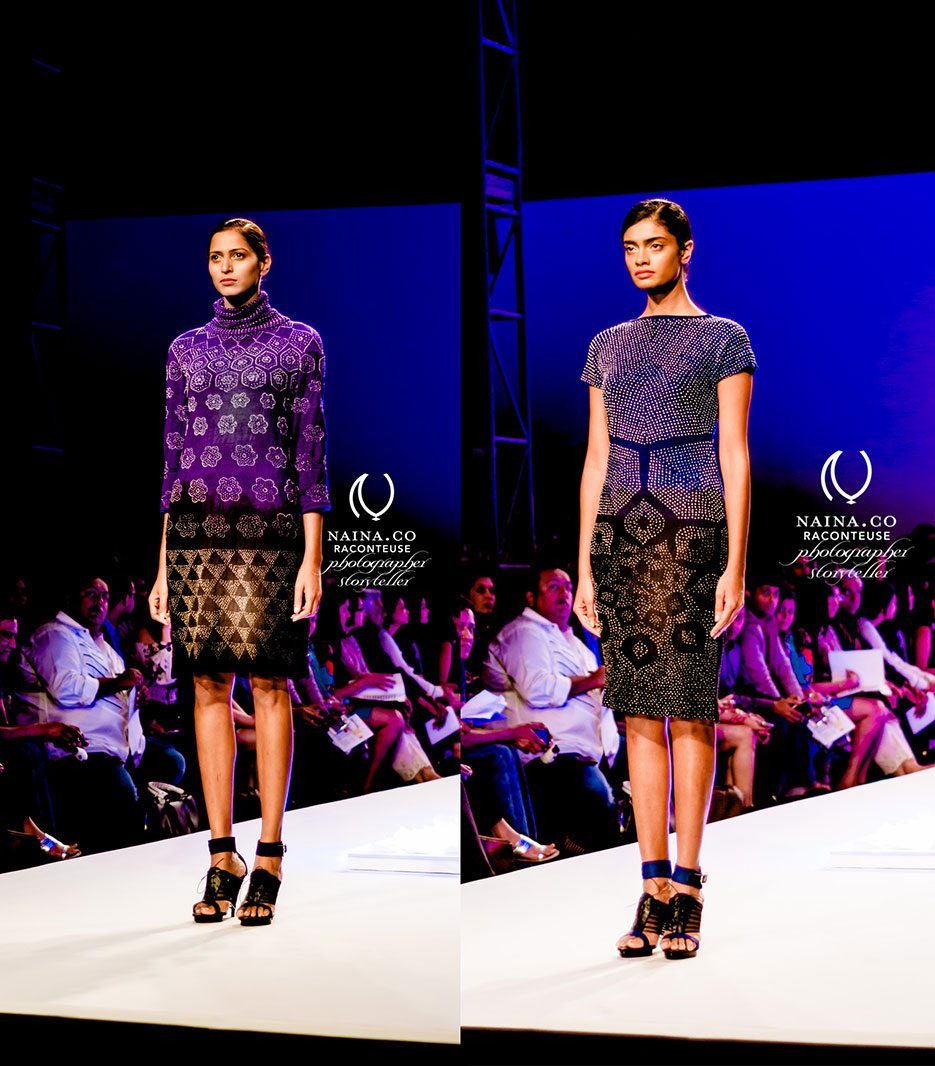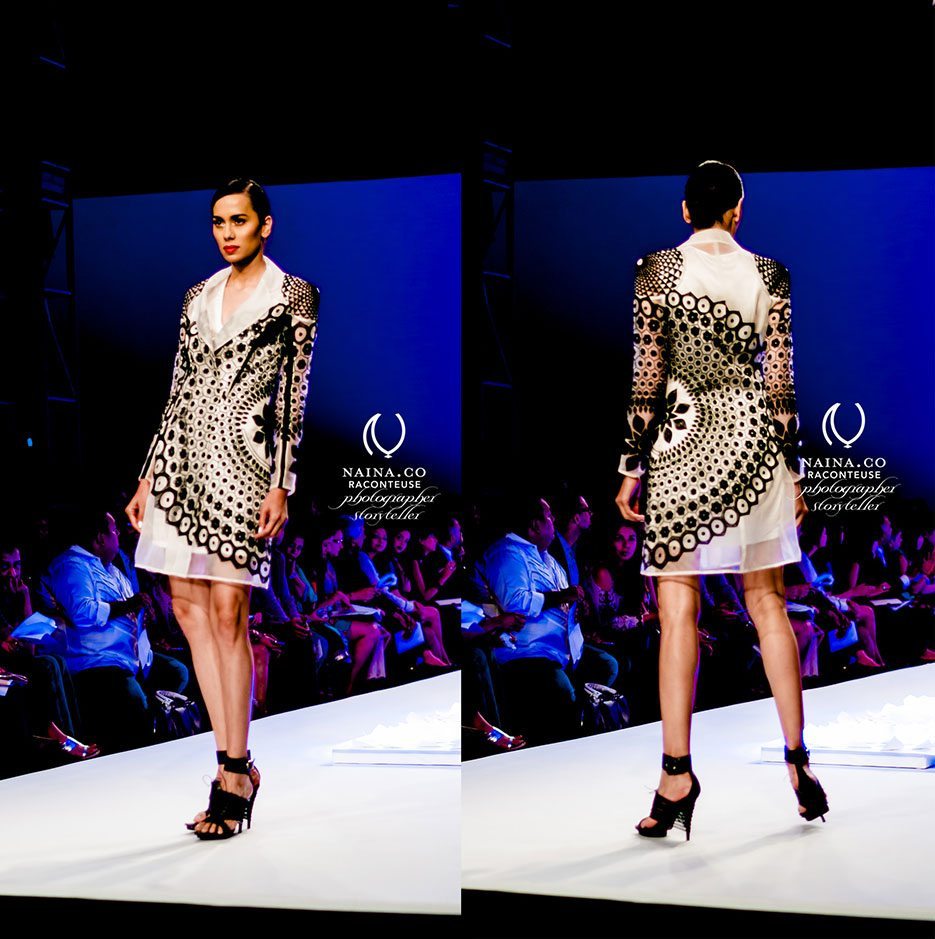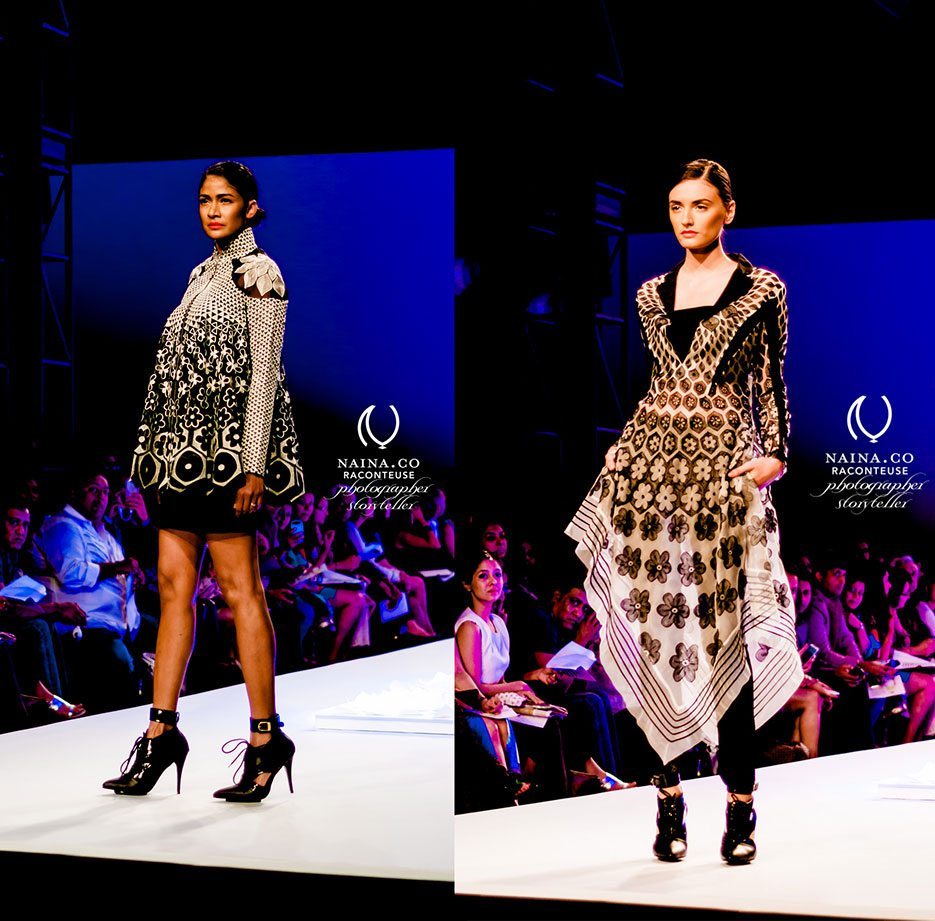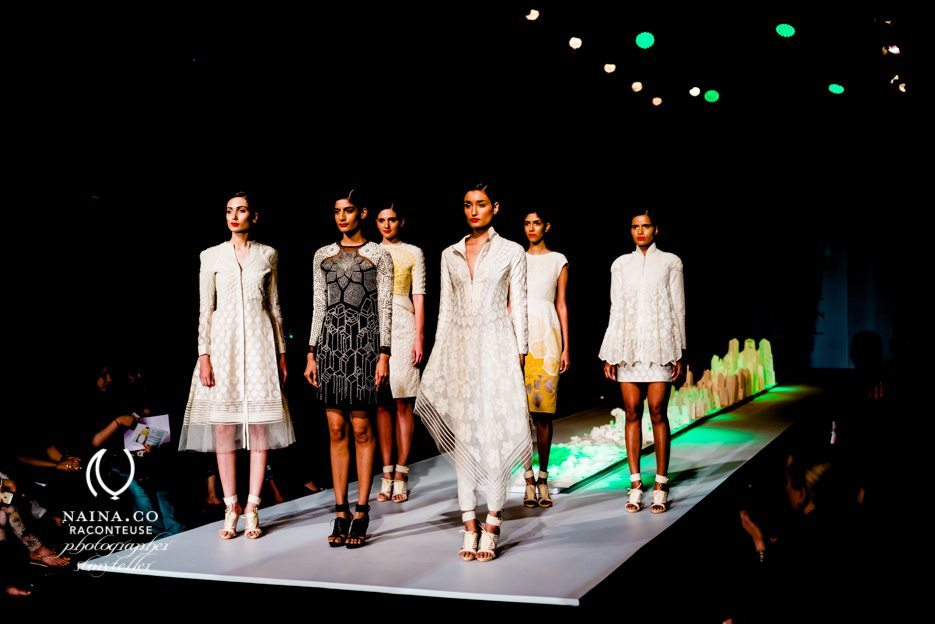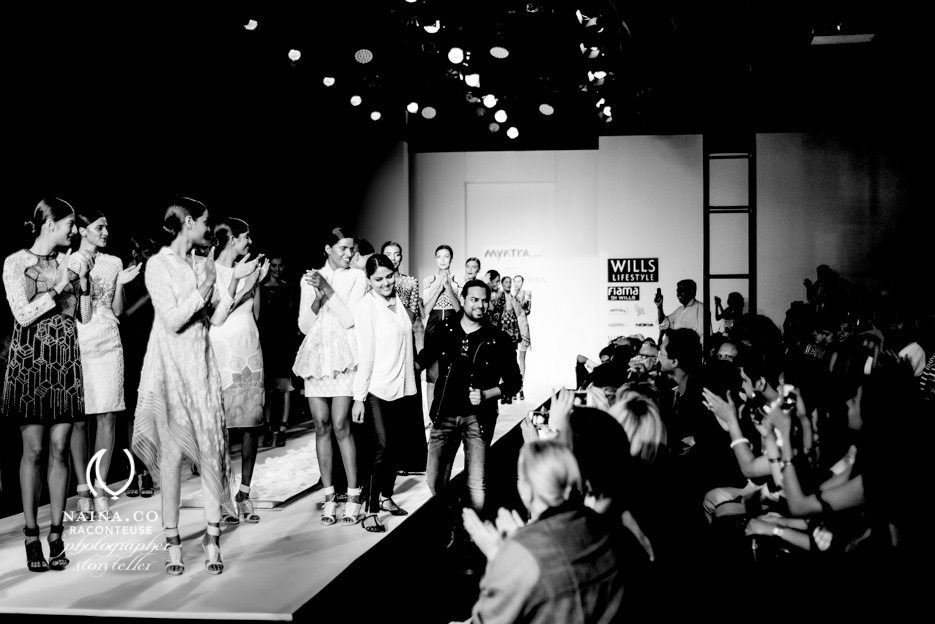 I thought it was lovely that Rahul walked with Divya! They are both such nice and adorable people.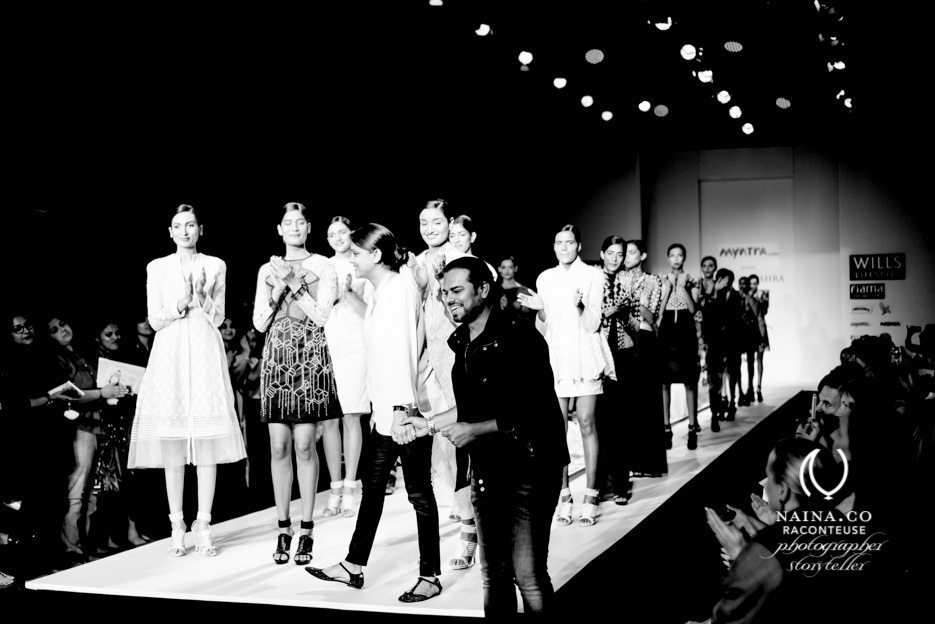 Cheers Rahul and Divya, you know you will be seeing more of me!
I've previously photographed Rahul Mishra's work at WIFWSS14.
Rahul Mishra's work and updates on the Website | Facebook | Twitter | Instagram
Updates from Naina.co on Facebook | Twitter | Instagram | Pinterest | Buy a Print from the Naina.co Store