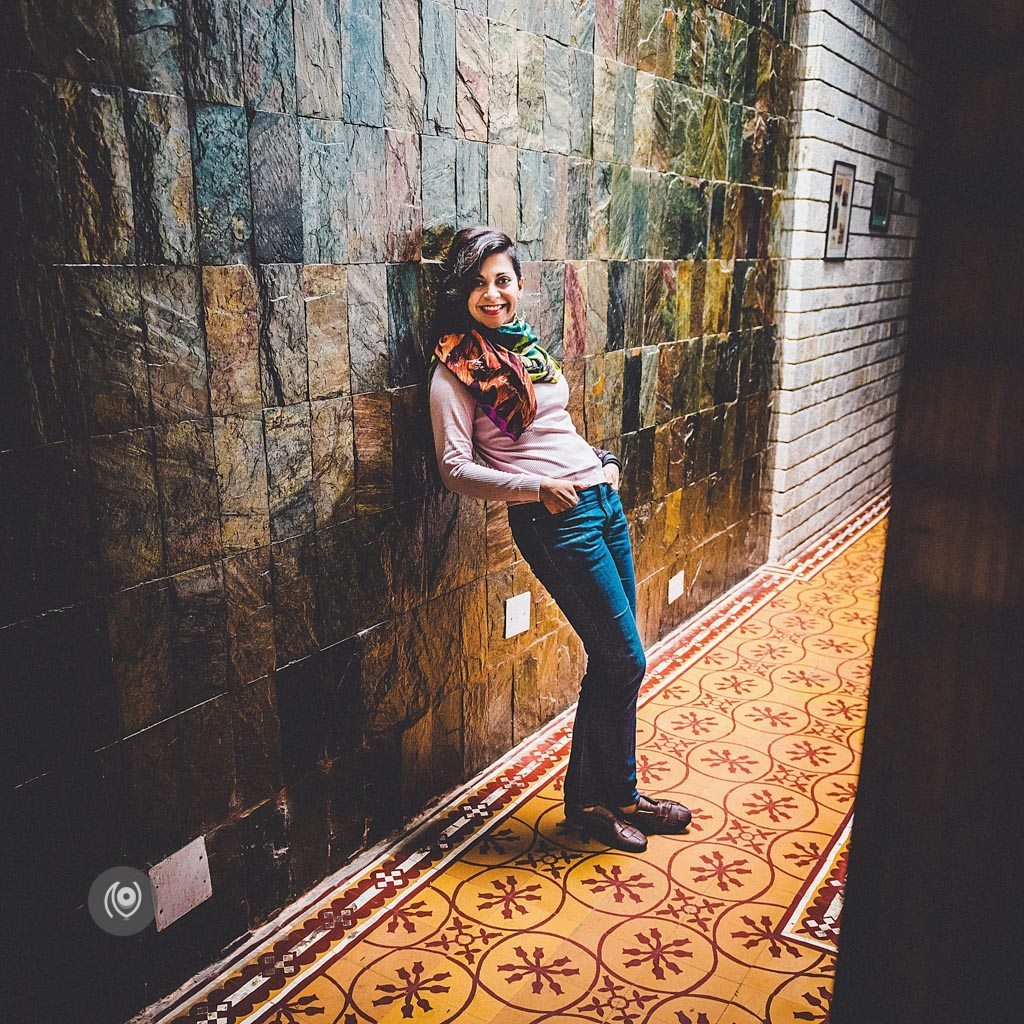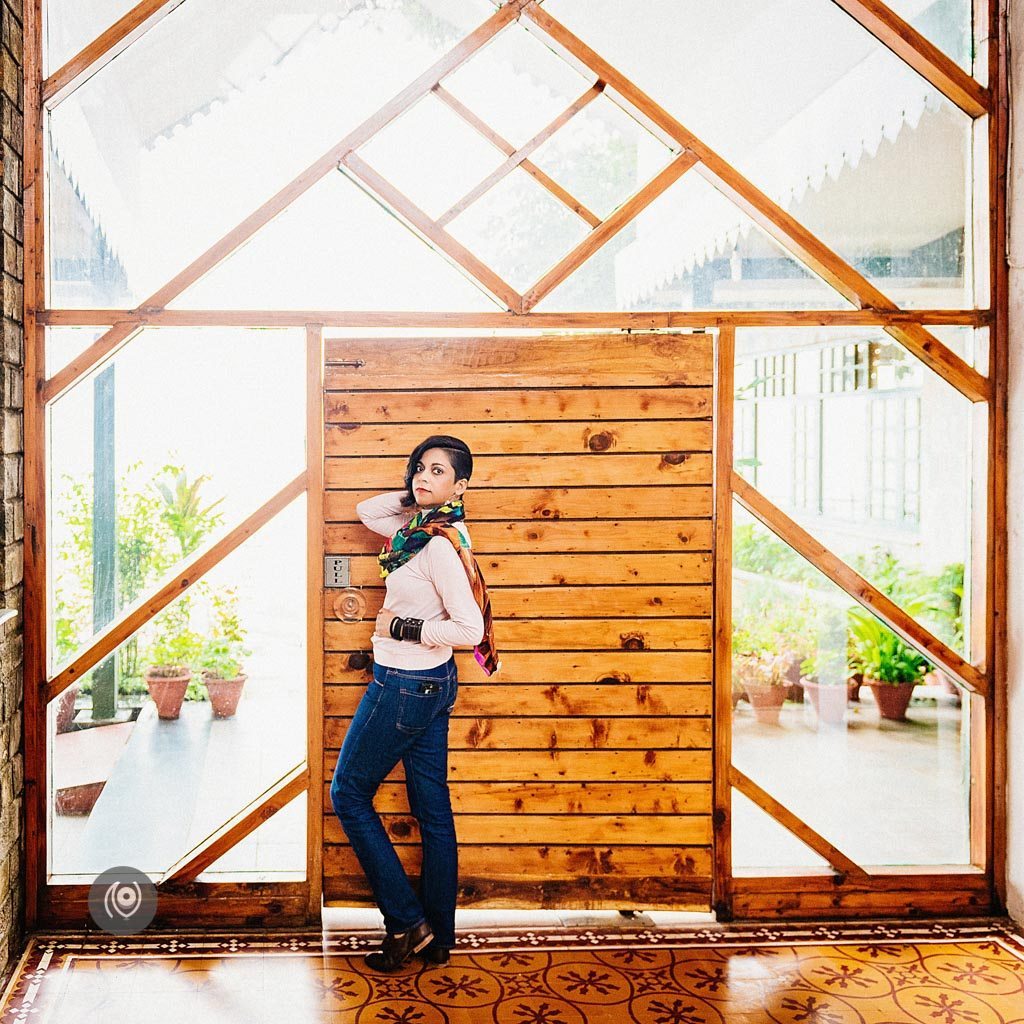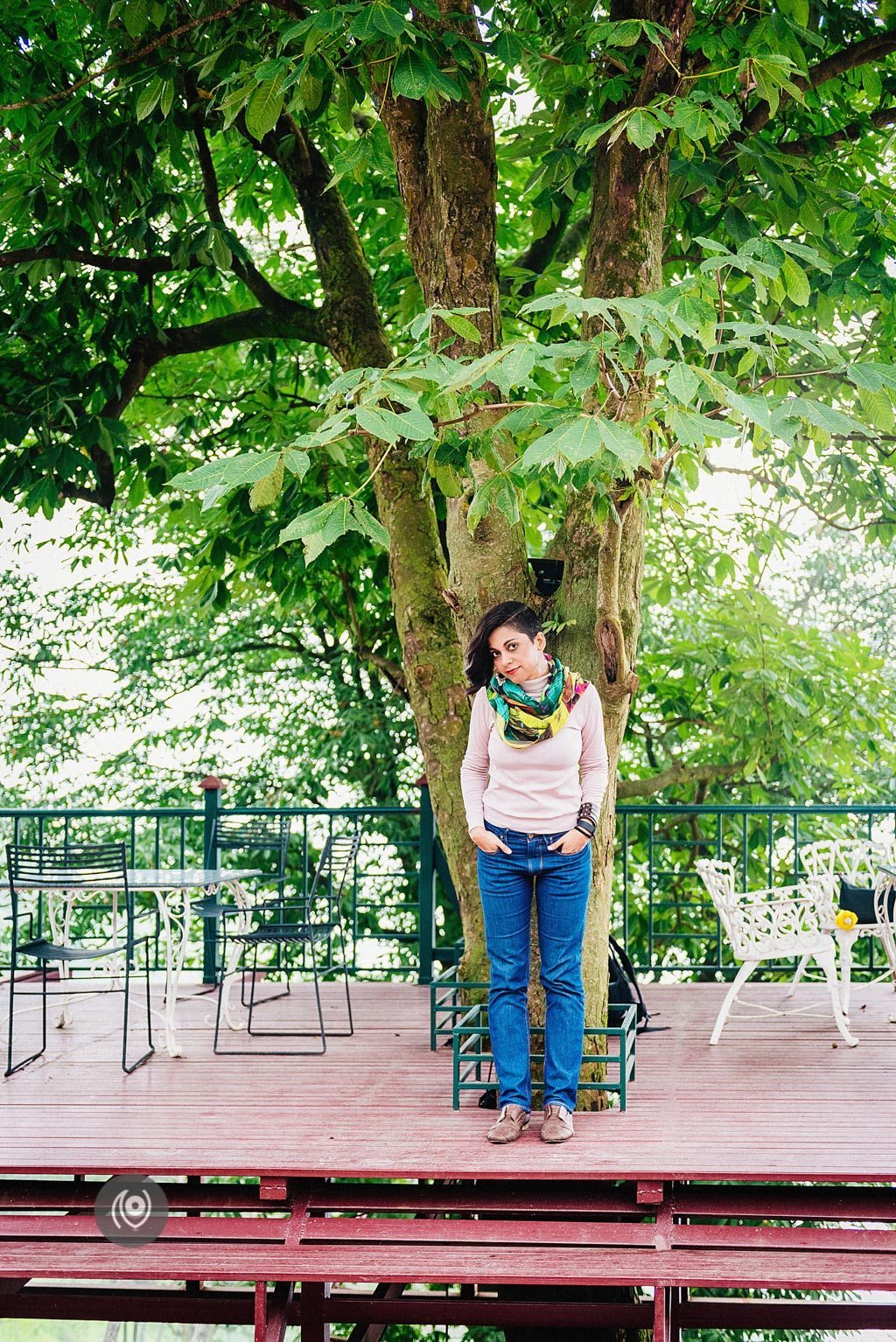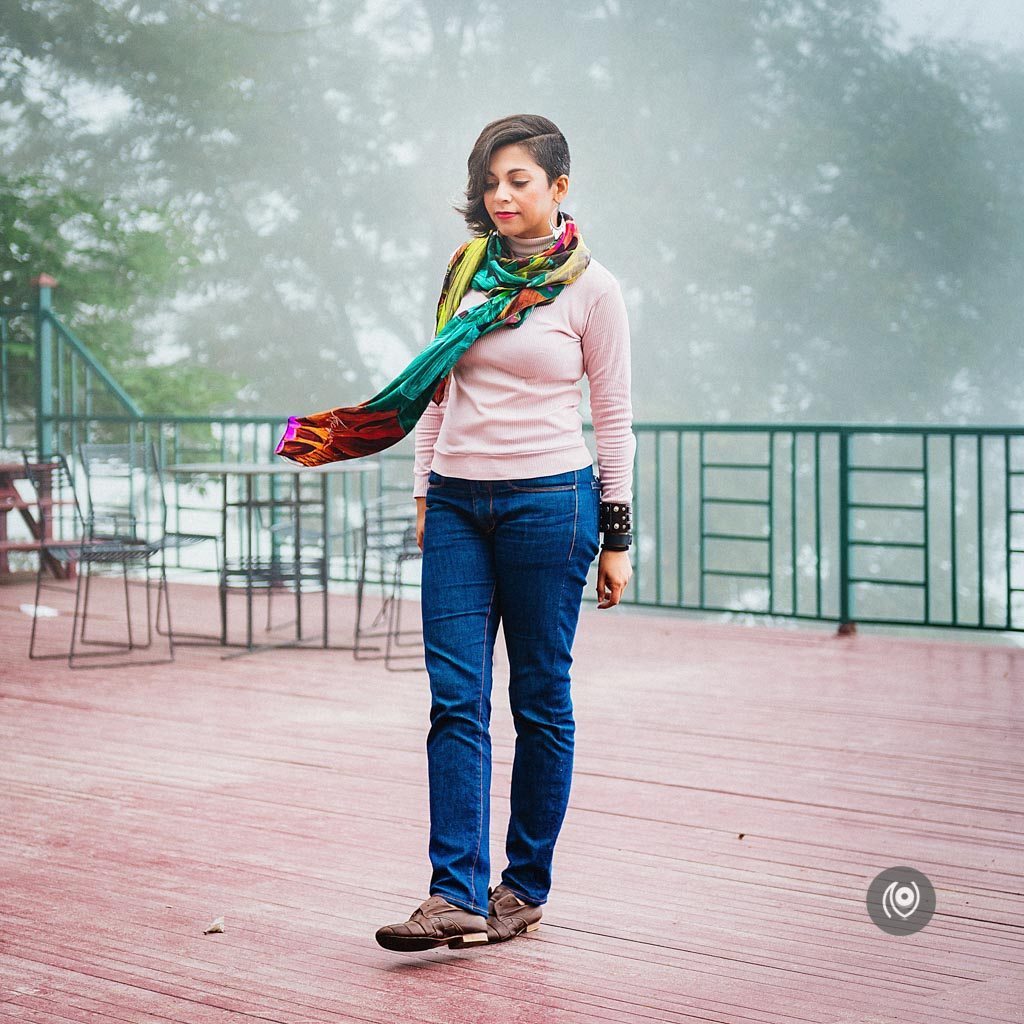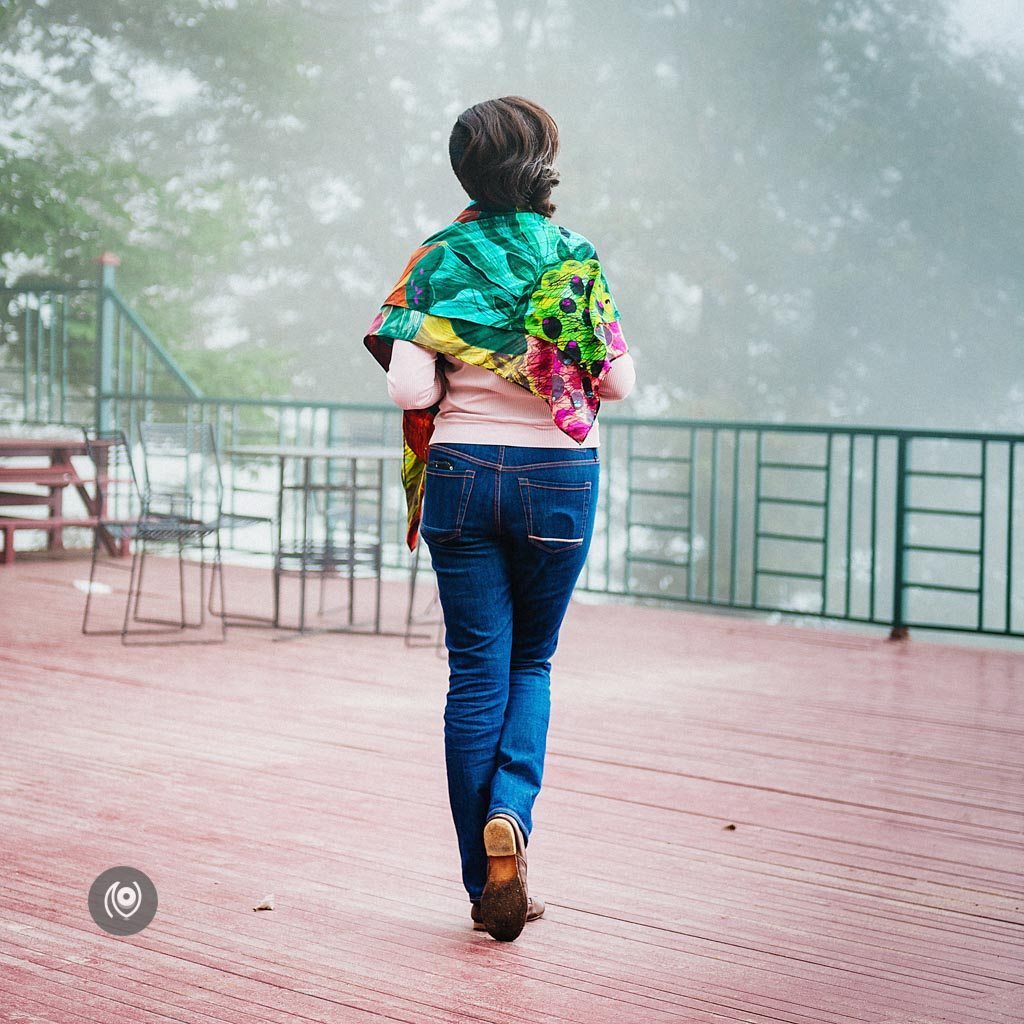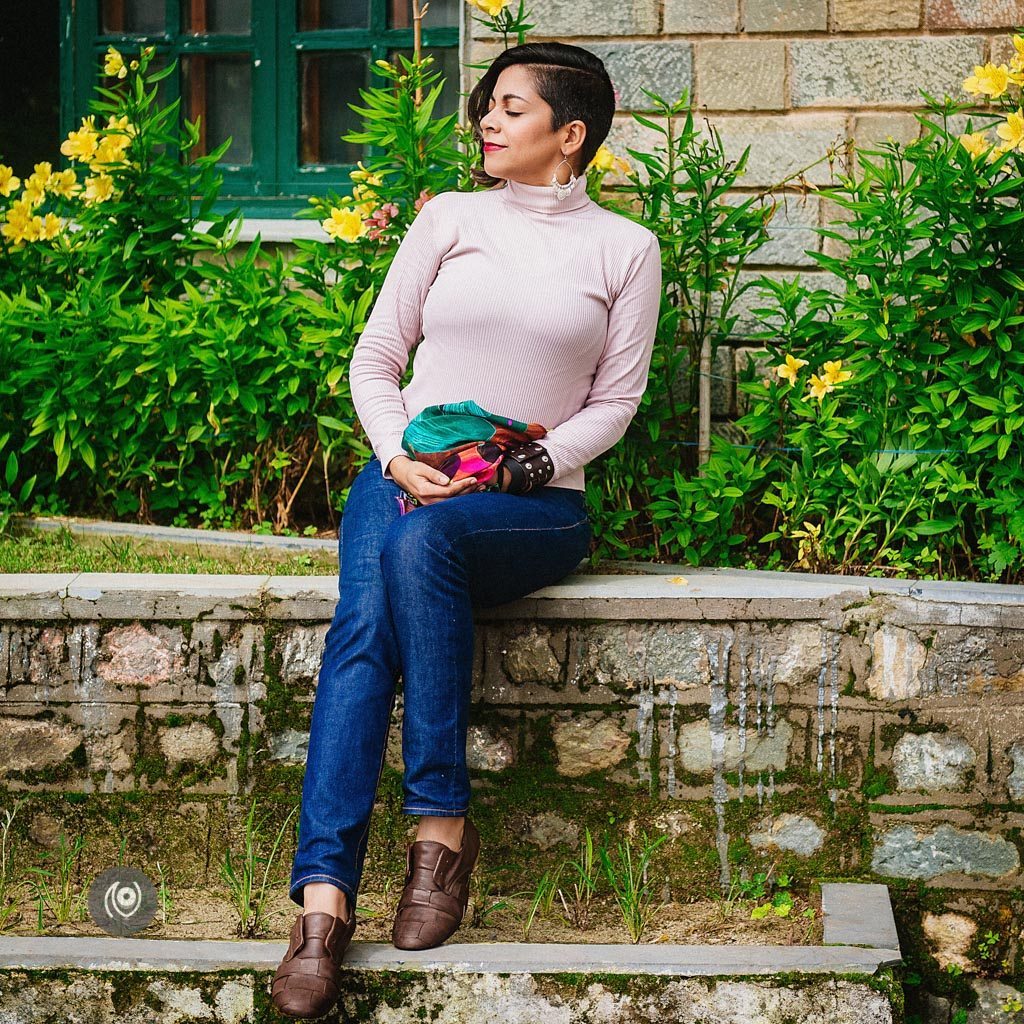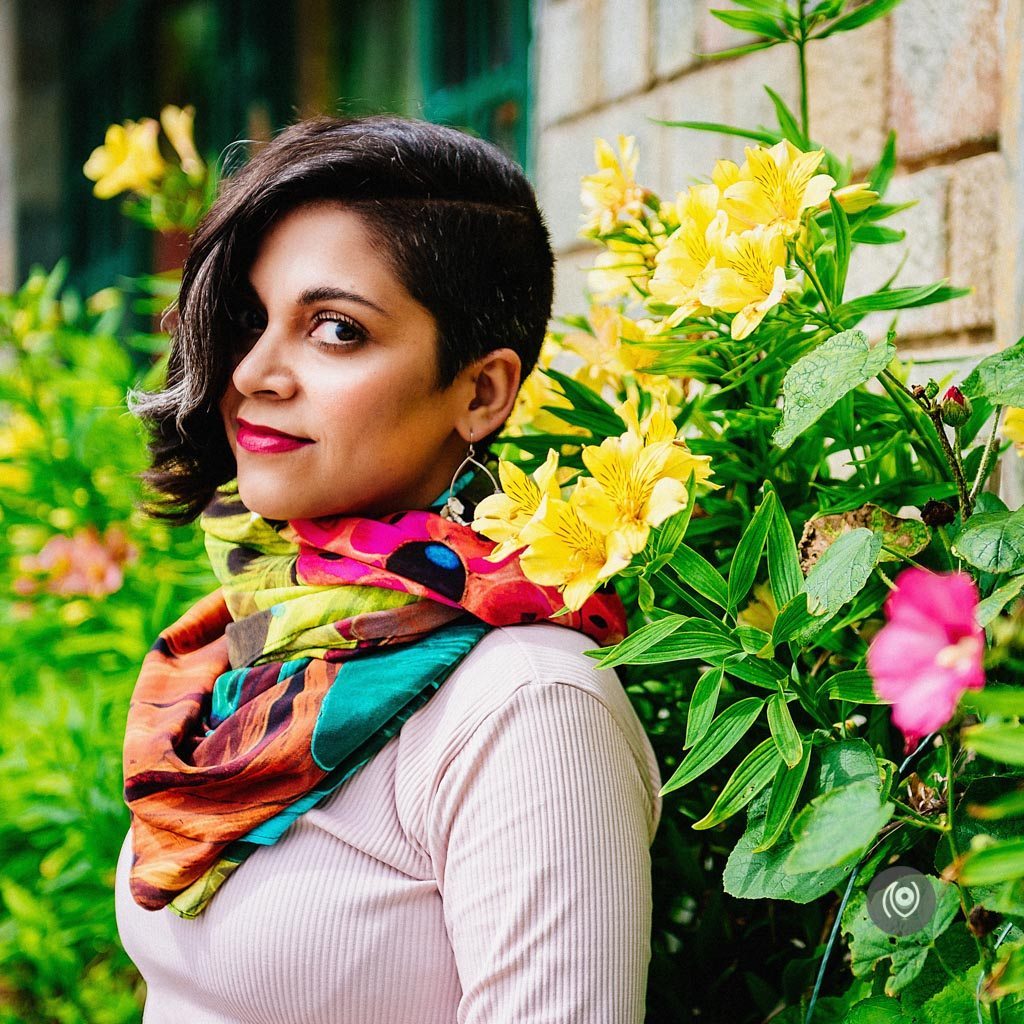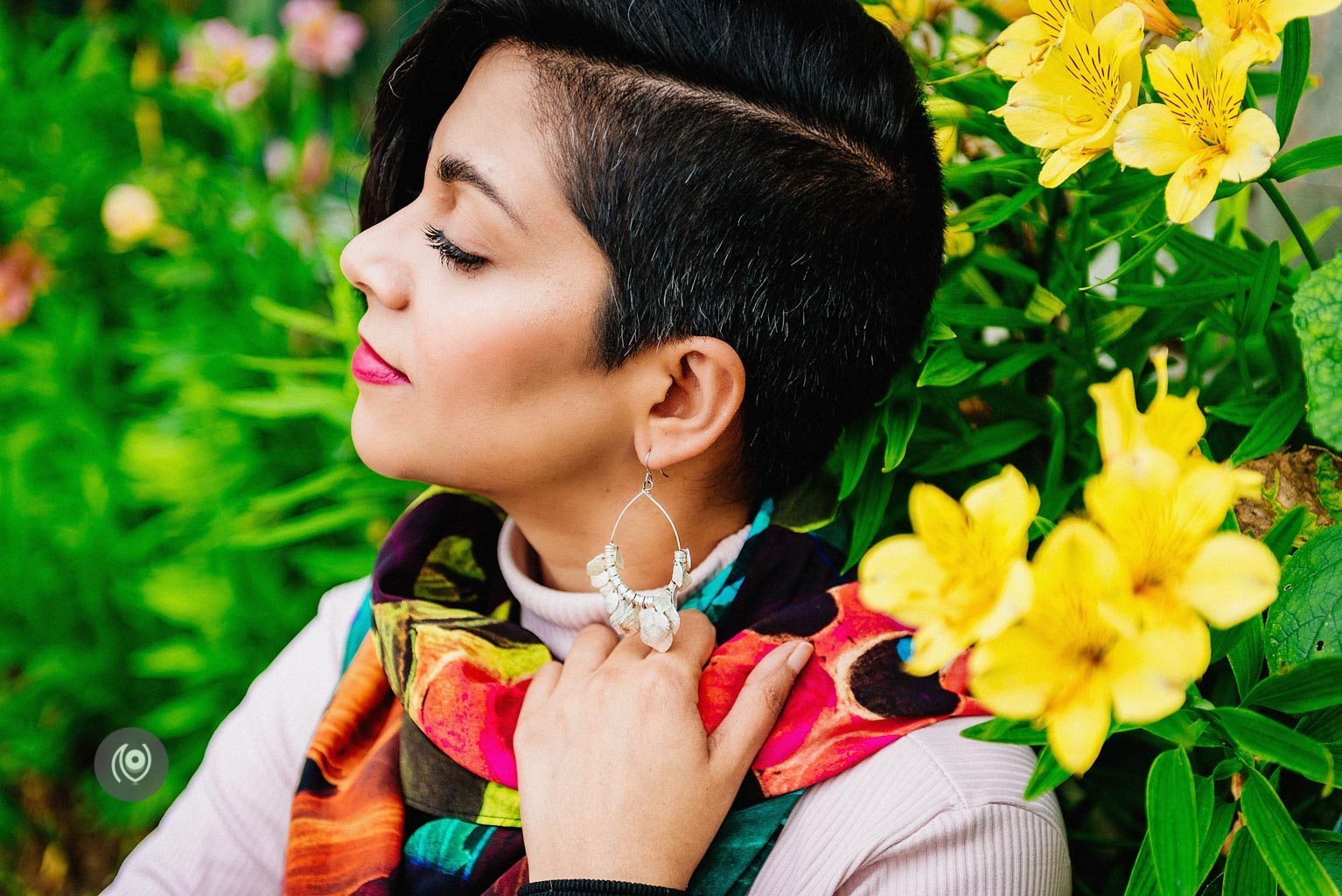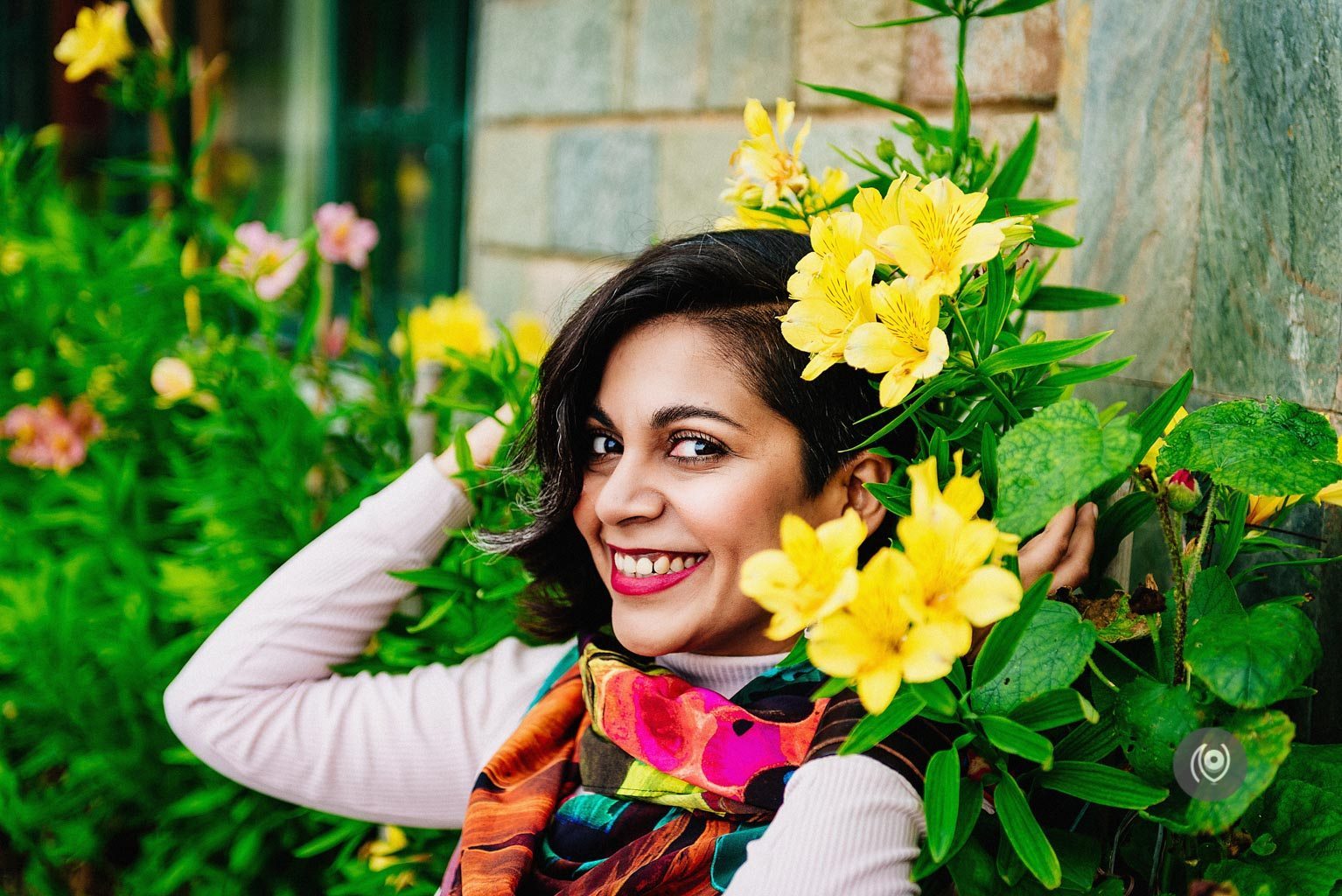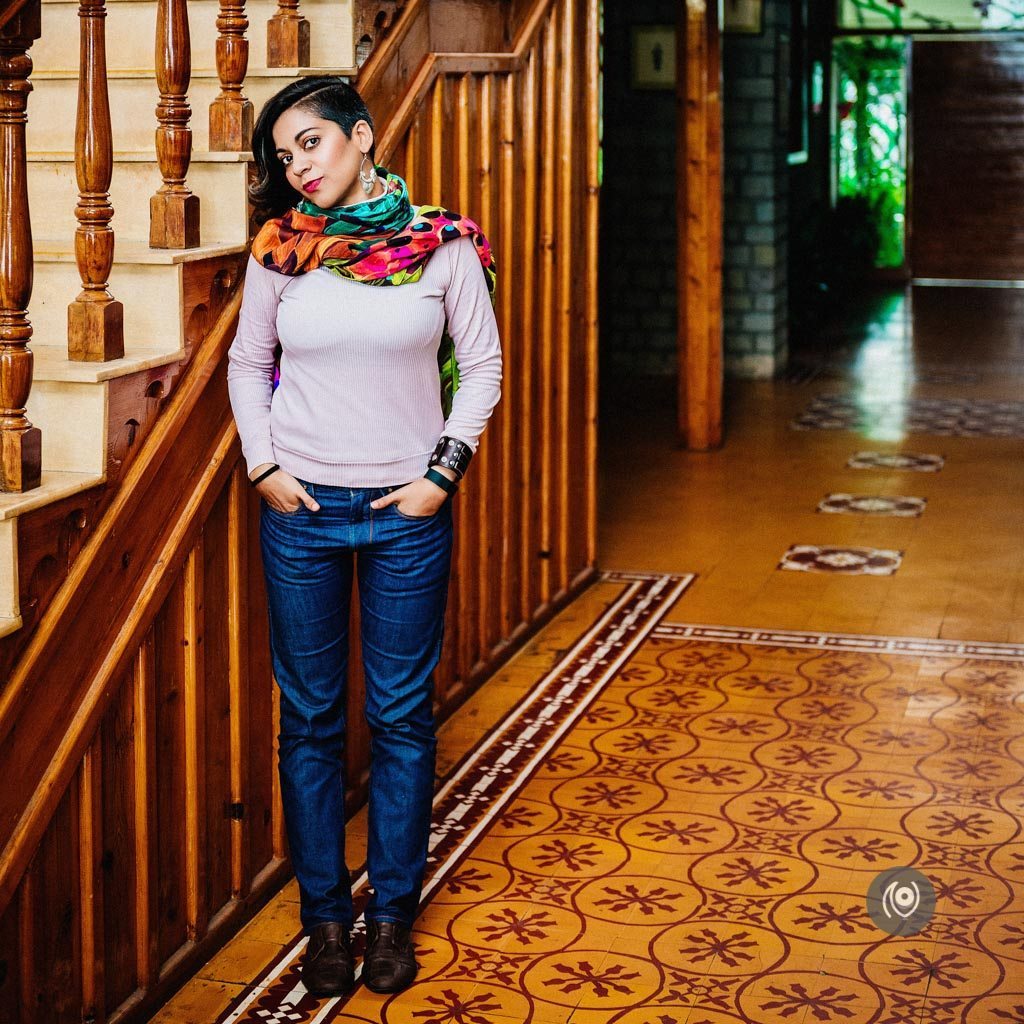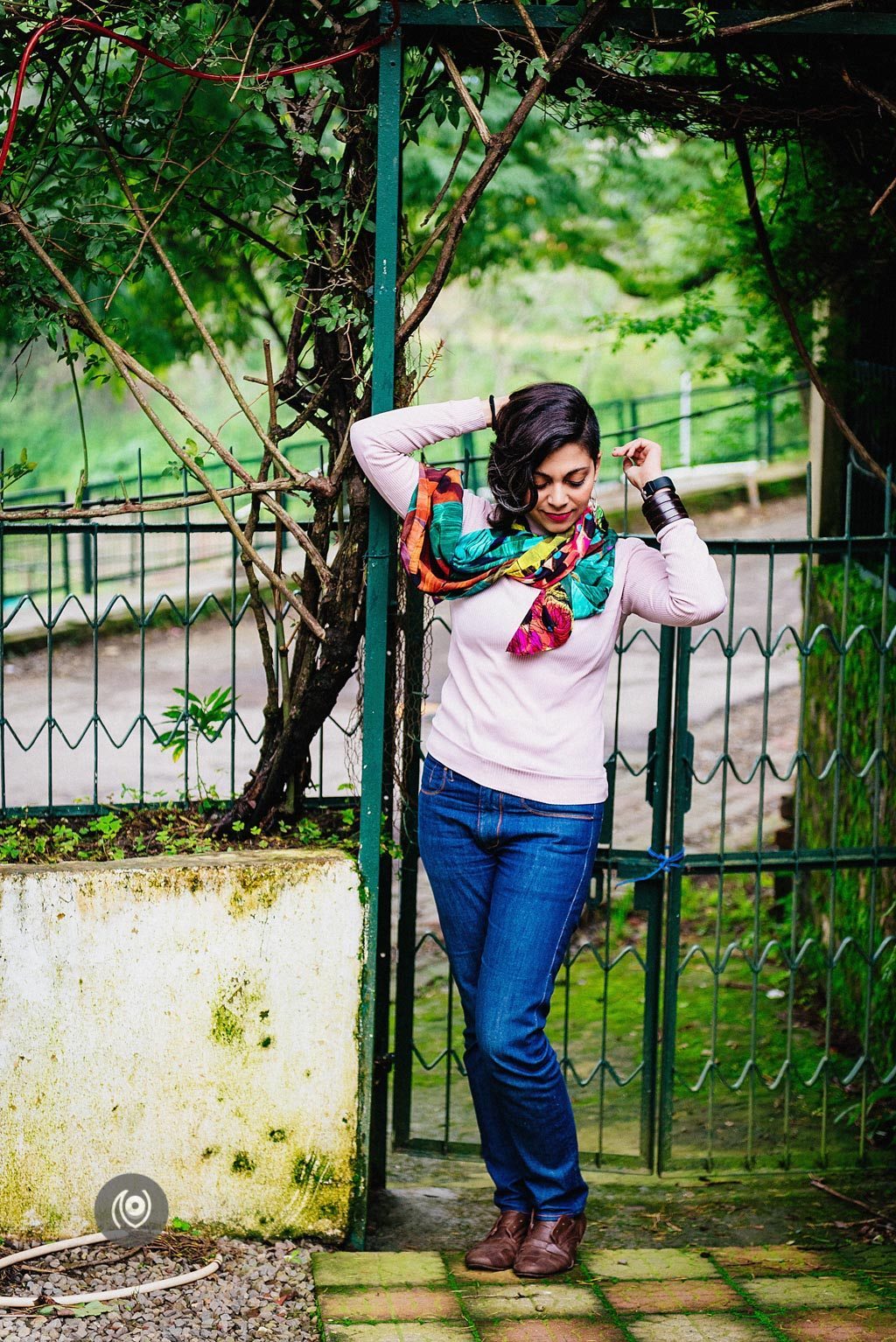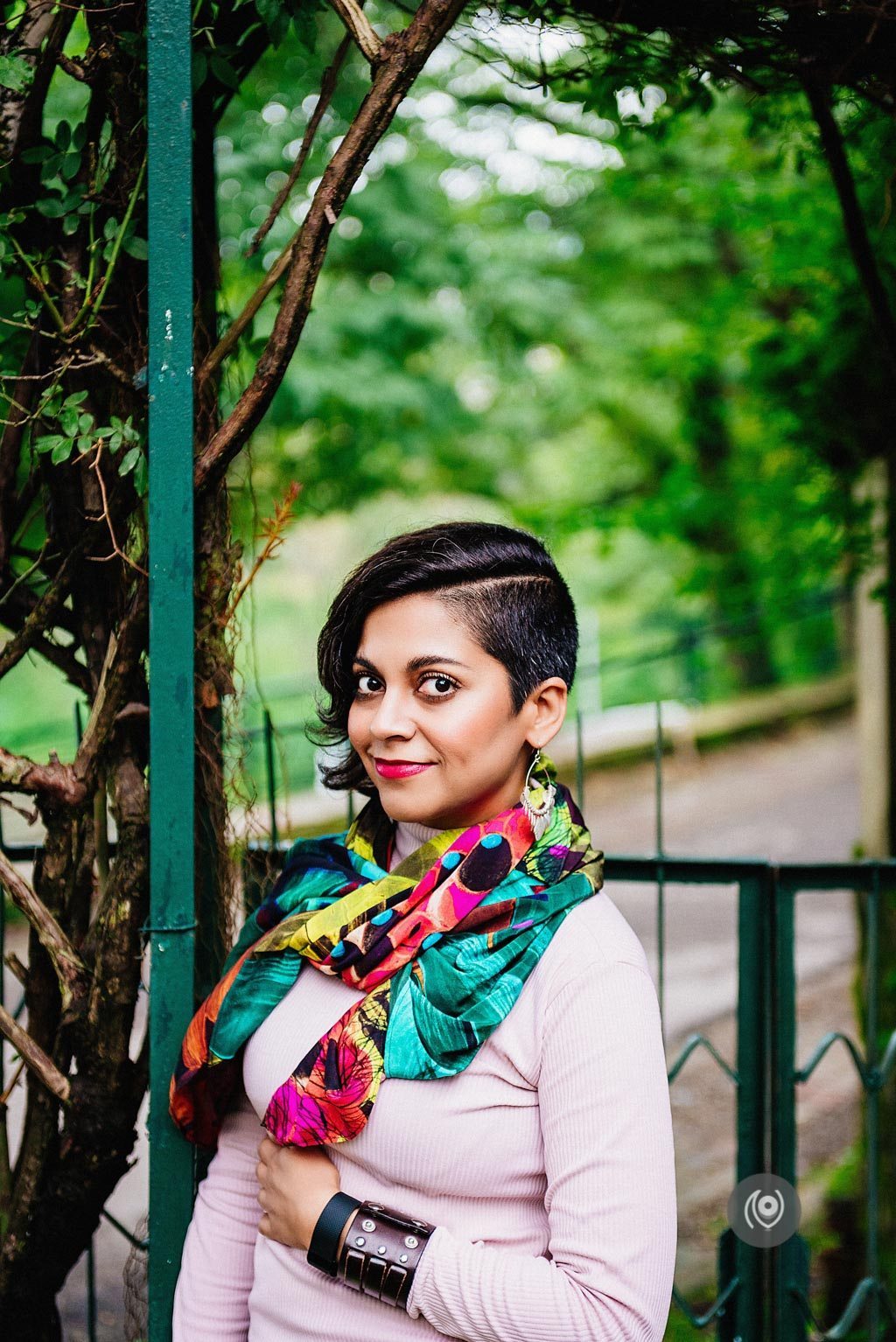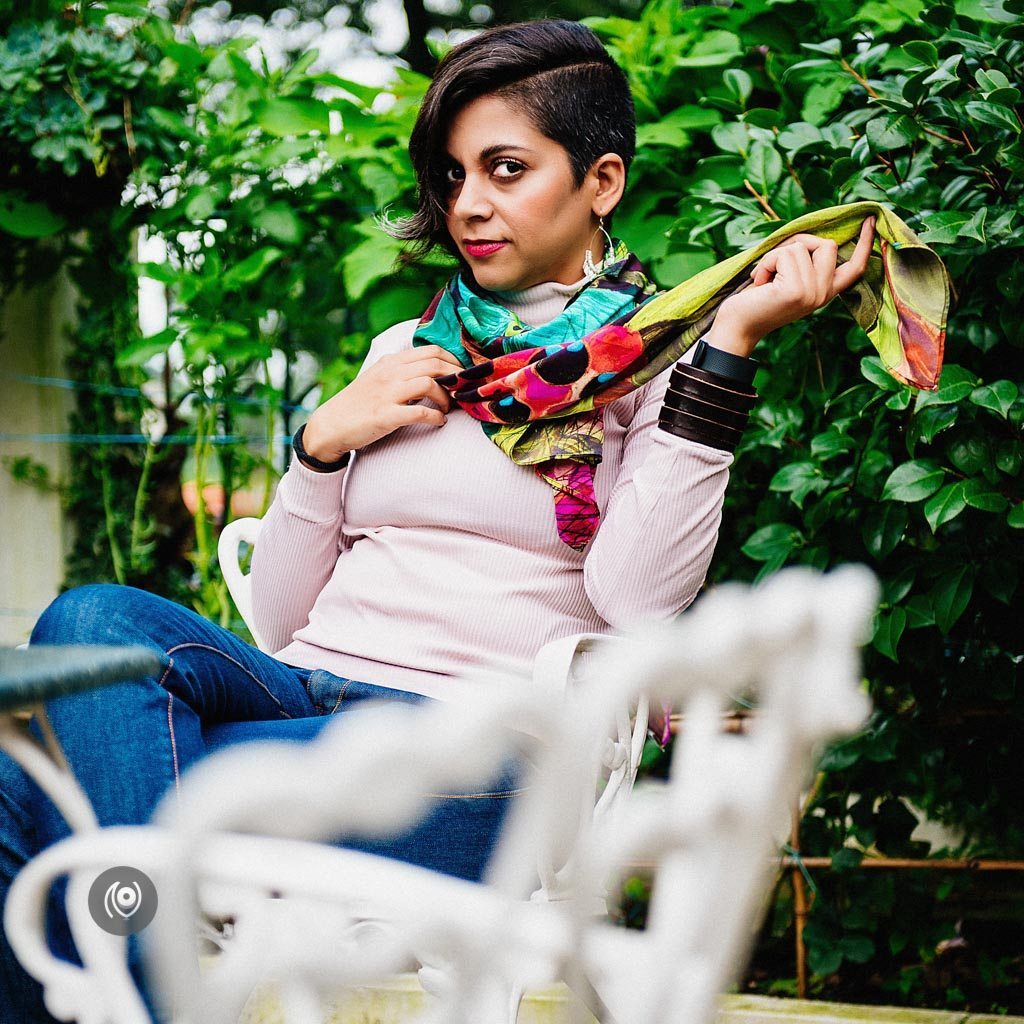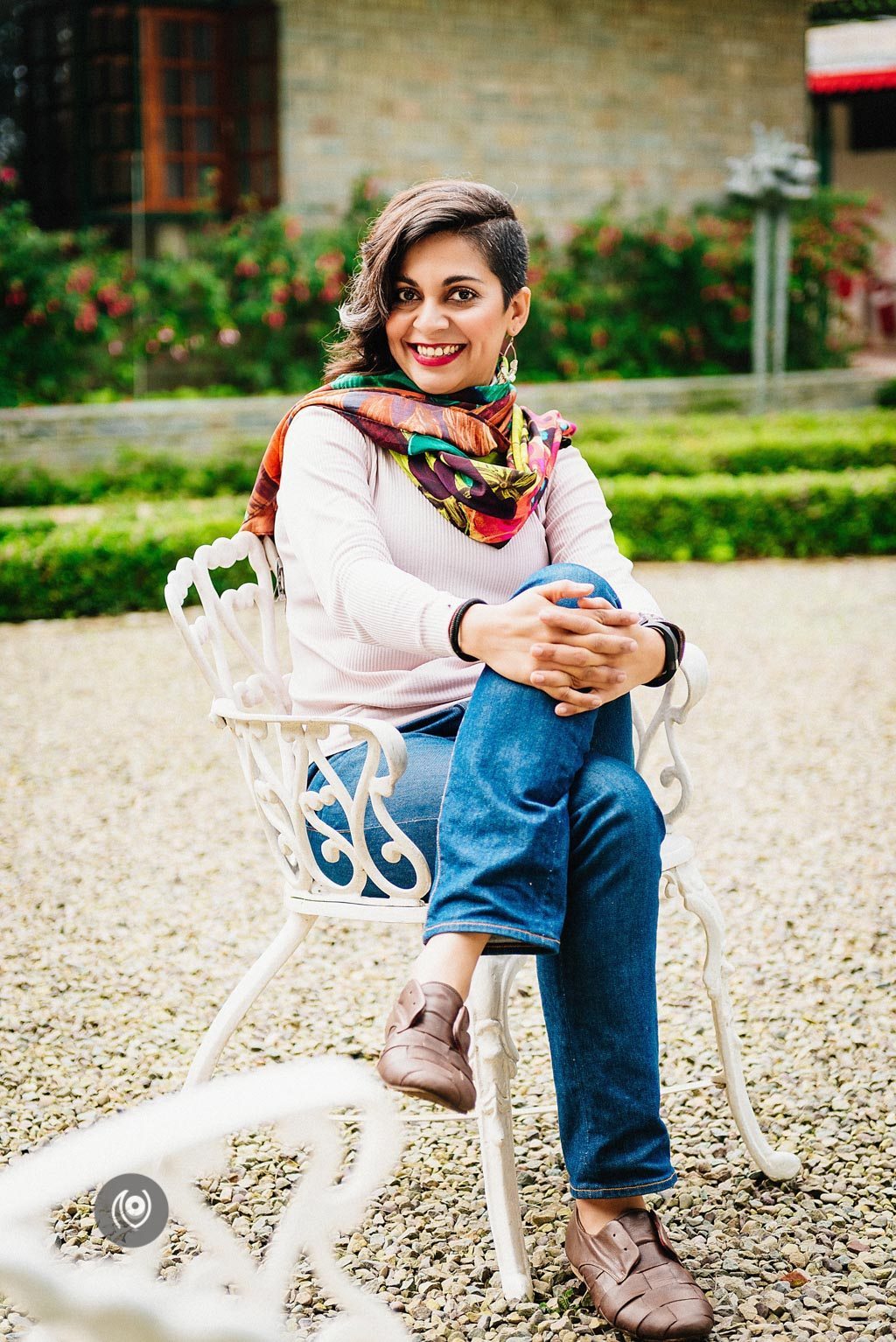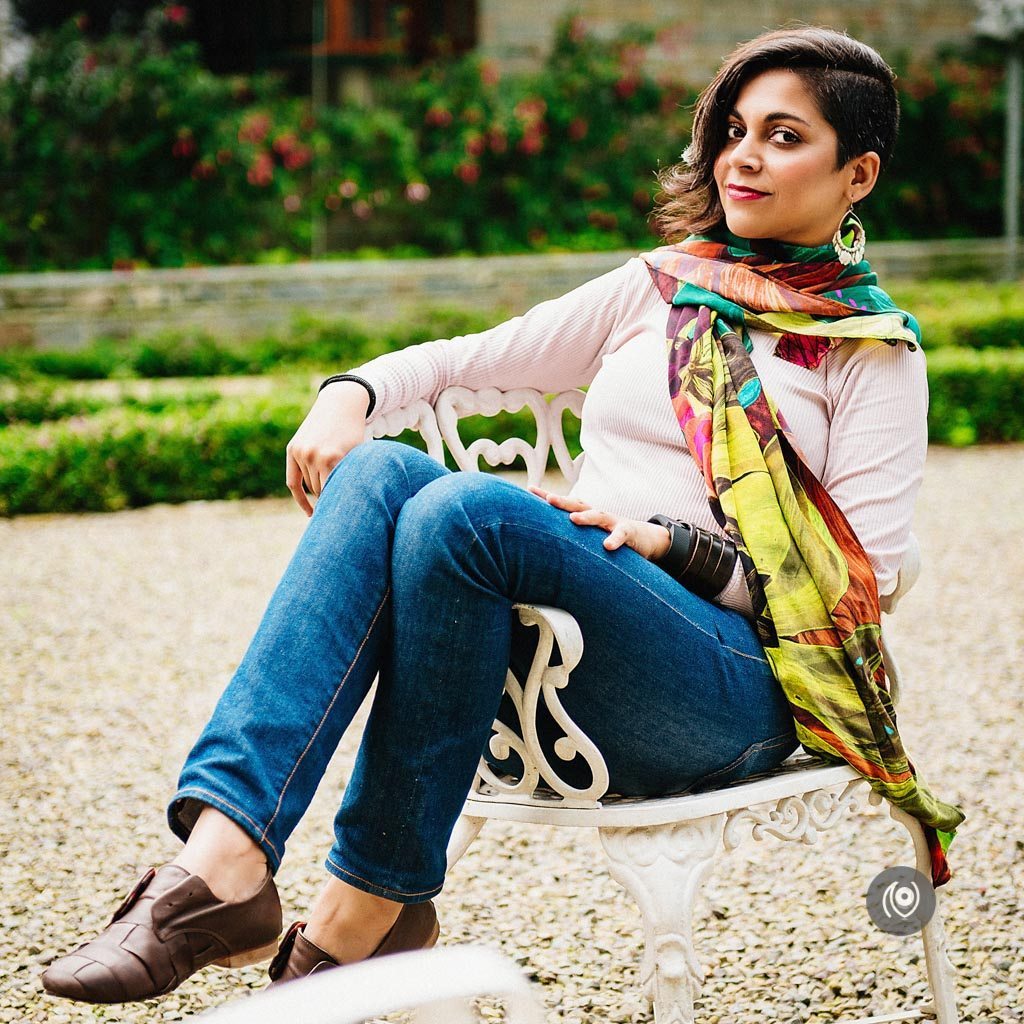 It is "Back to the Sixties" mainly because of the top. The skin-coloured "skivvy" I'm wearing belongs to my Mom and she used to wear it during the 60's and 70's. The Kasauli Club is an old institution at Kasauli and we had lunch there during our vacation.
Photographs by Akanksha
Location Courtesy : Kasauli Club
Denims : KORRA Jeans
Shoes : Nappa Dori
Silk Scarf : Age of Reason Studios
Earrings : purchased from the Victoria and Albert Museum at London
Skin-coloured skivvy : Moccona ( which is a coffee brand now but during the 60's/70's it seems to have been a clothing brand!