This is in continuation of the previous Shaved Head Styling blog post I photographed and wrote recently.
In this one, I'm wearing a dress that ends just above my knees. Adding heels elongates the silhouette and keeping the collars up also reduces the separation between the shaved head and the torso and further elongates the silhouette. I've kept the make up as per my usual. Red lip. Earrings are also still long / elongated.
The most comfortable heels I've ever worn are my own from Clarks Shoes. Brooch, still untitled, is #WearabaleArt from Khaosphilos. Dress is Femella.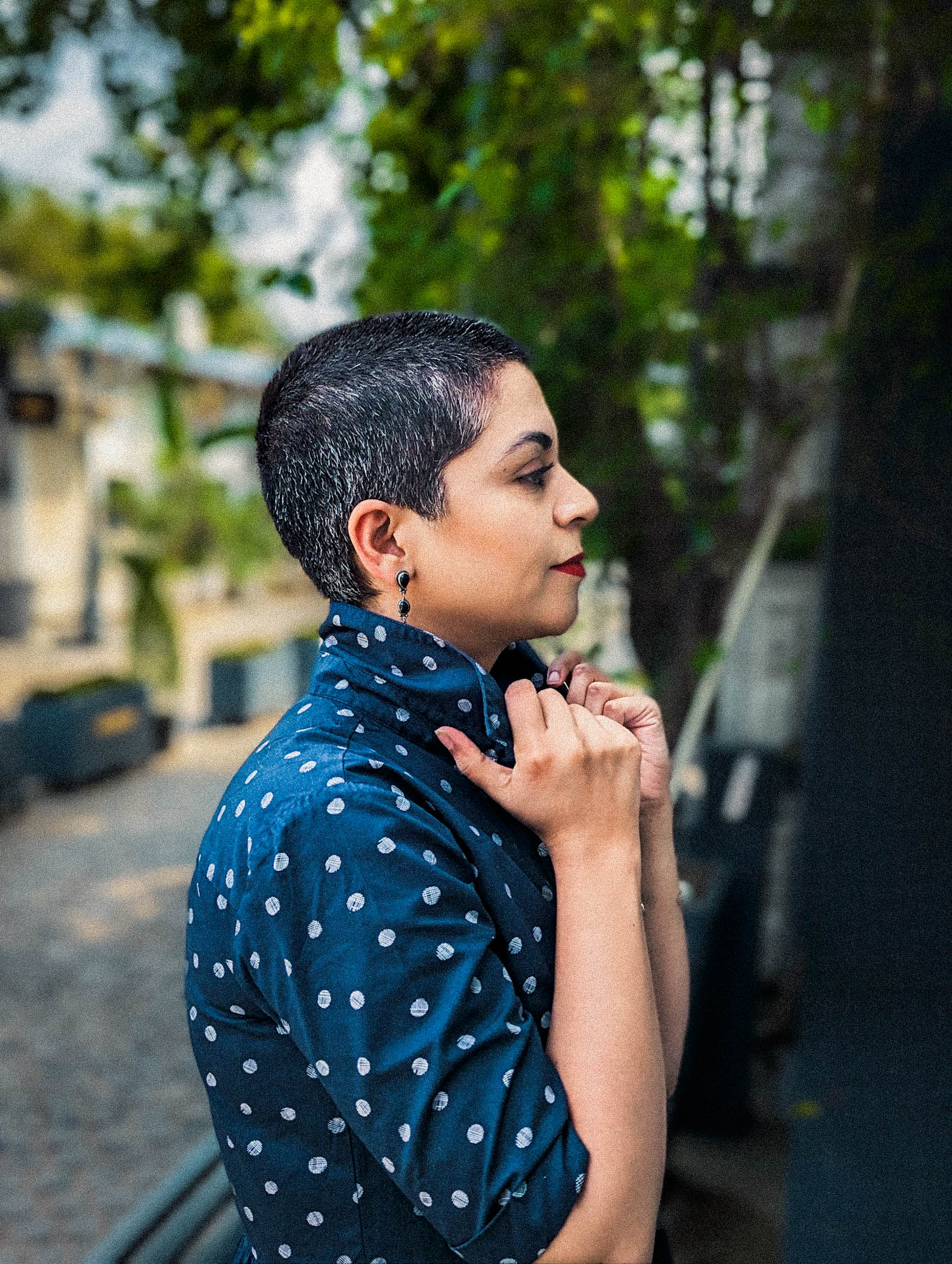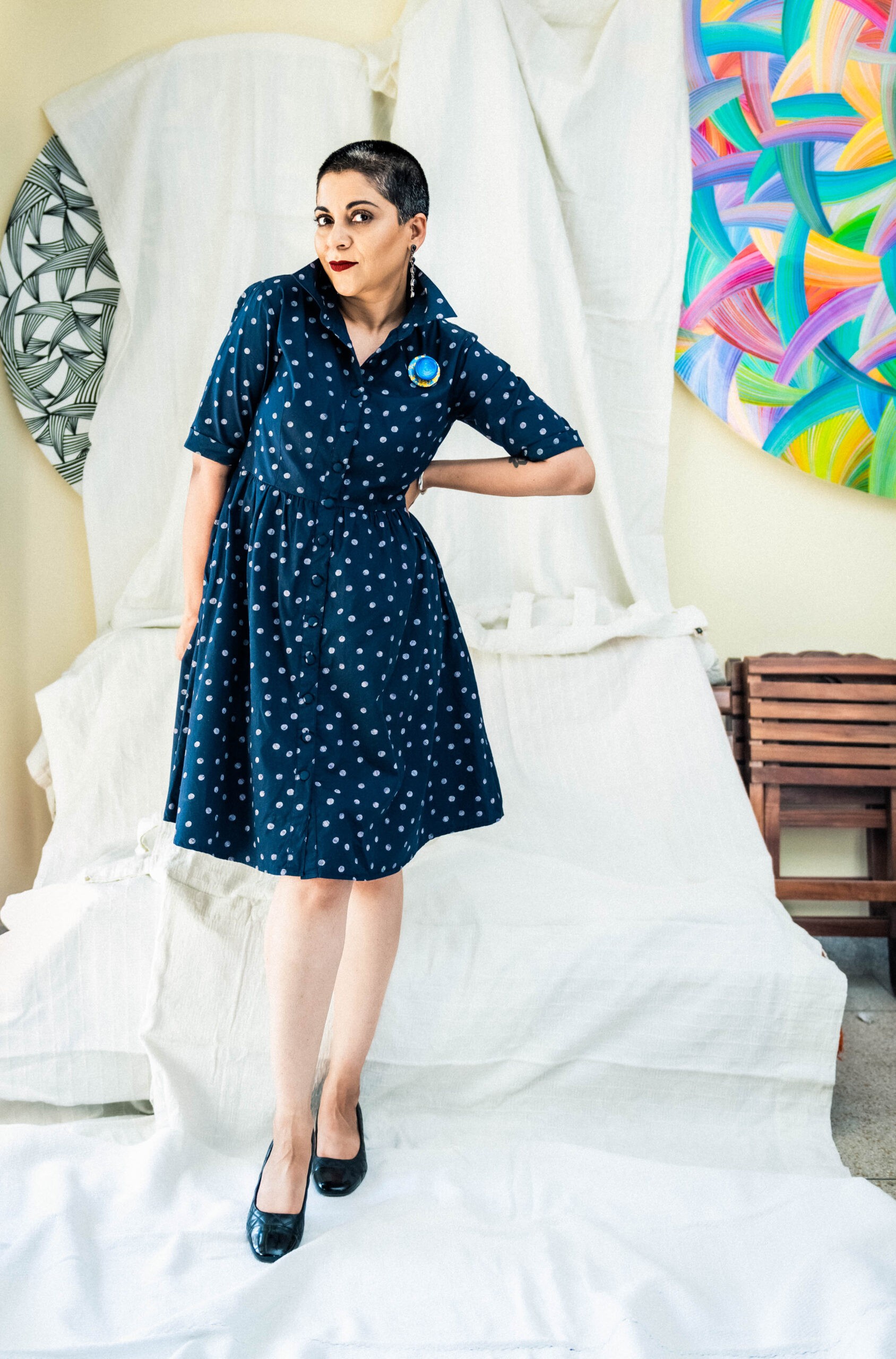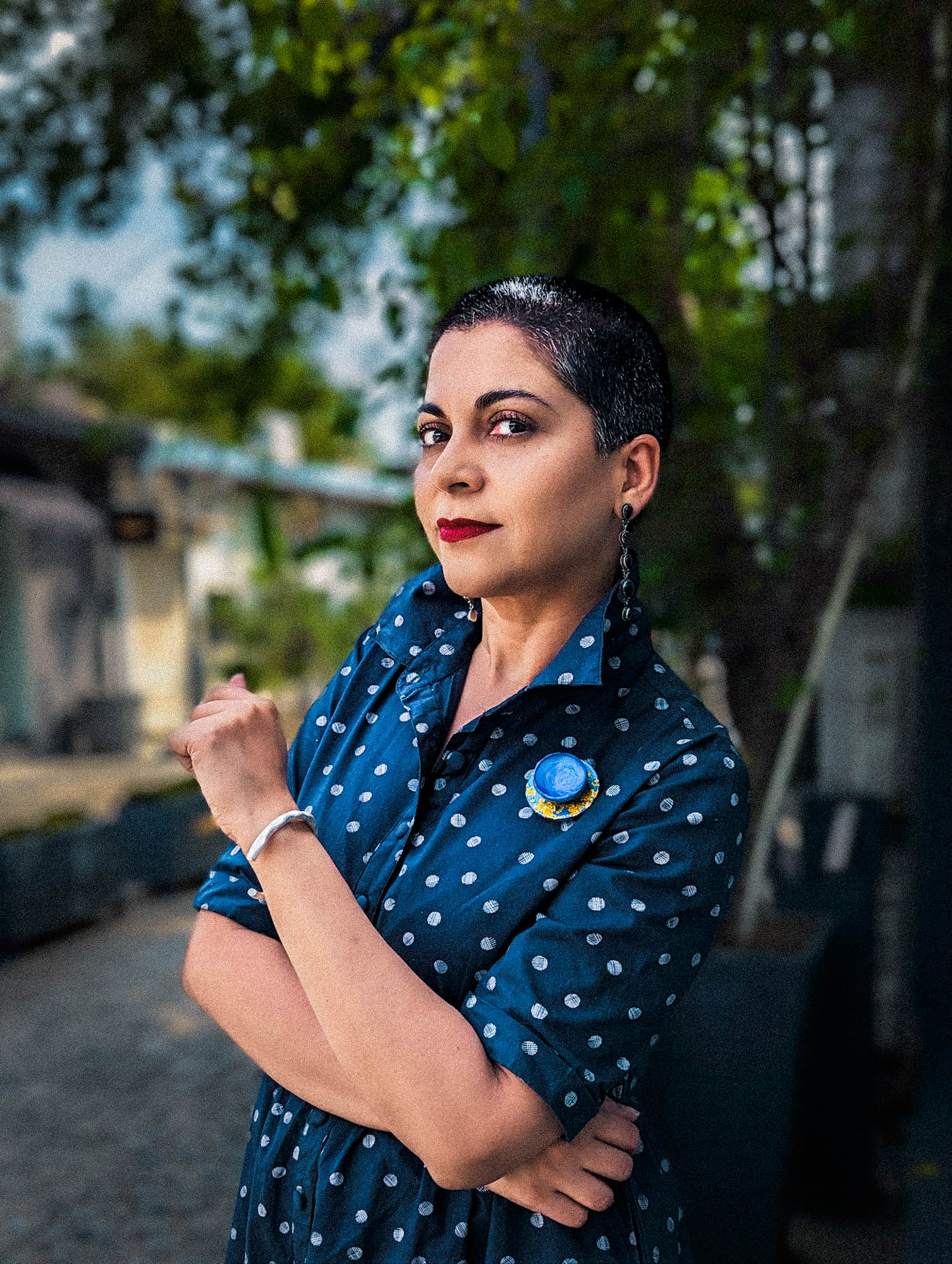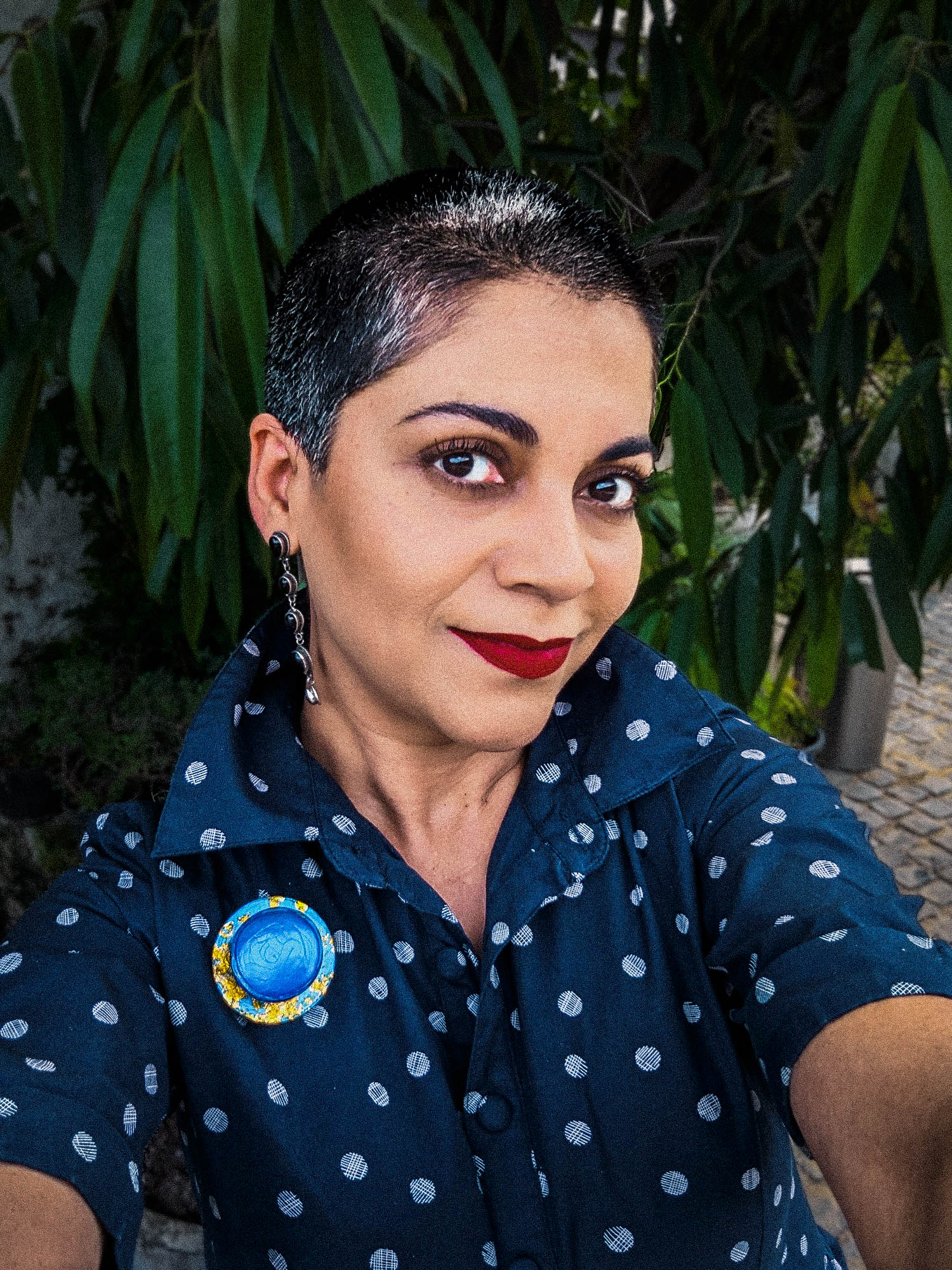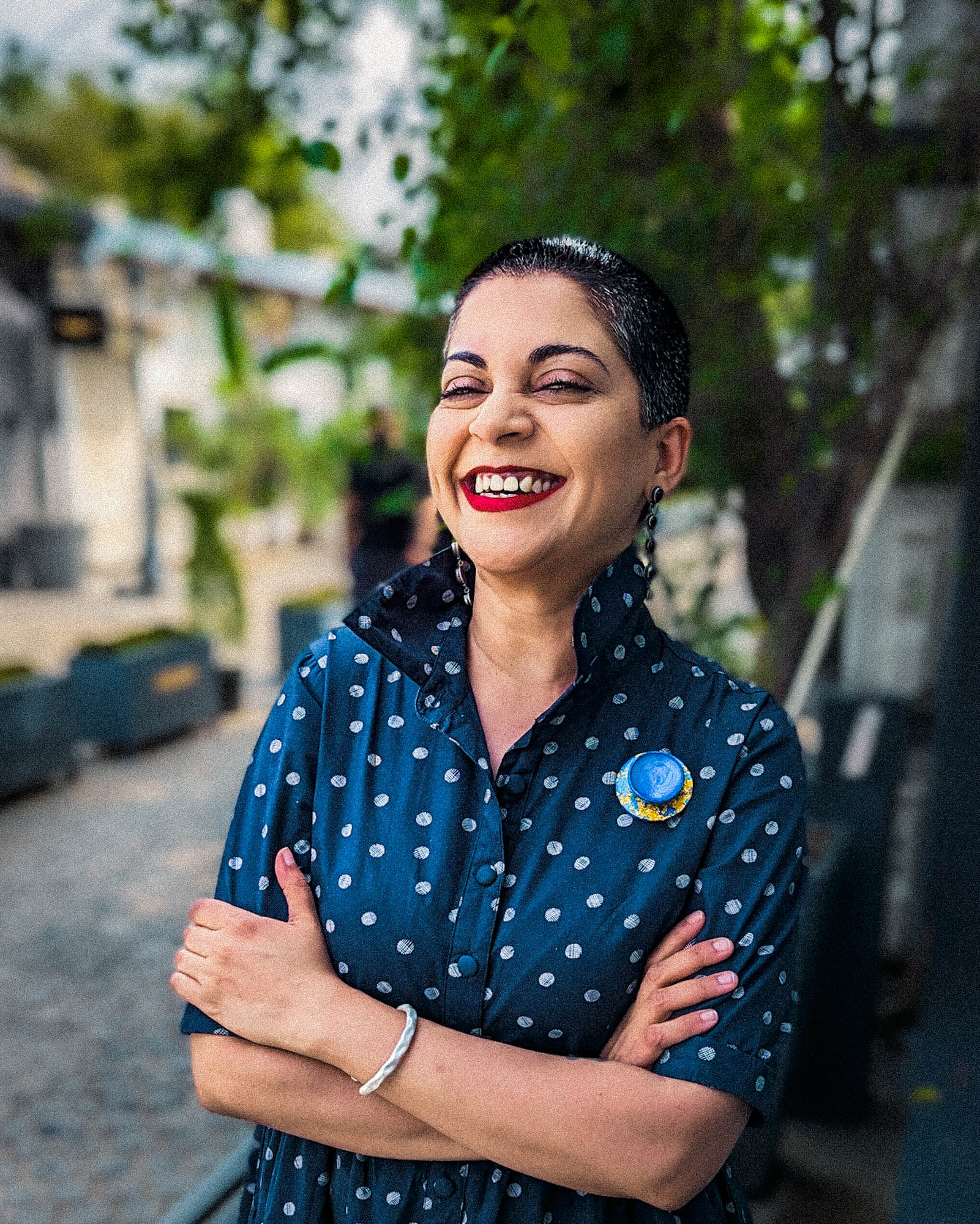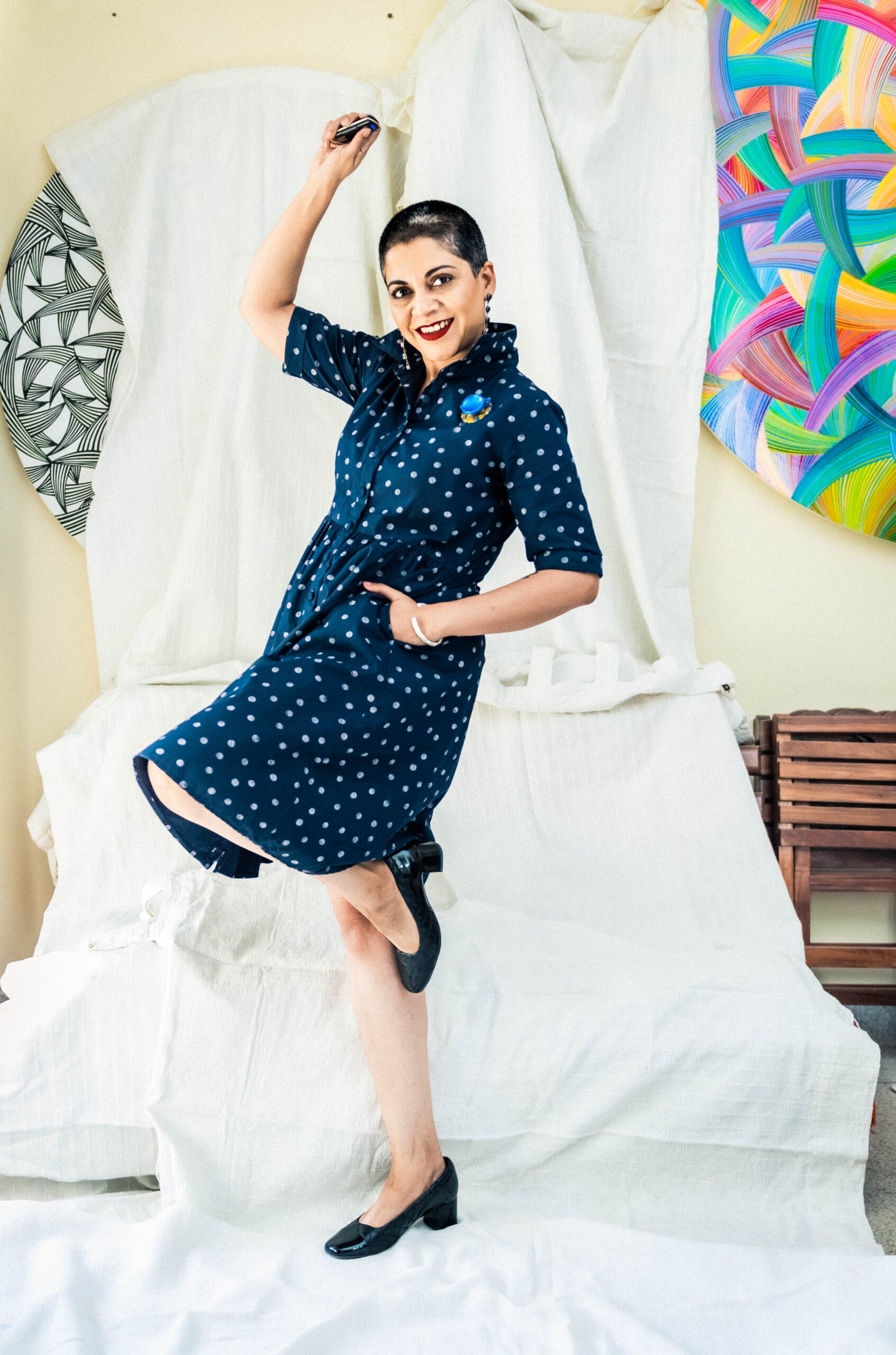 The indoor photographs are all self-portraits that were shot in my living room on a DSLR. See setup below! The outdoor images were shot at Dhanmill in Delhi on the Google Pixel 7 Pro and edited on Adobe Lightroom for Mobile – I think that for the purposes of the blog, I overdid the grain – but it looks absolutely fine on the phone and on Instagram! All outdoor photos shot by Akanksha.