The second day of Festivelle, had some AMAZING sessions ( talks ) by some brilliant women. And the music and stand-up comedy performance were the BOMB as well! The two sessions I attended, about orgasms and finance were GOLD. I discovered more than a few trail-blazing women and will be following their work on Twitter and hopefully might even come up with collaborations. Can't believe I didn't already know about them. So much kick-ass awesome today was.
Today was also a LOT about chilling on the grassy lawn, drinking beer and enjoying fabulous stage performances. Stand-up comedy AND music. Sapan Verma, Radhika Vaz, Neeti Palta, Suchita Pillai, Natasha Sehgal… PHEW! All class acts and so much fun! The blue sky in the background was too stunning to pass up any photo ops. I took so many photos – the strips of colorful cloth added to the charm of the "lawn chill scene".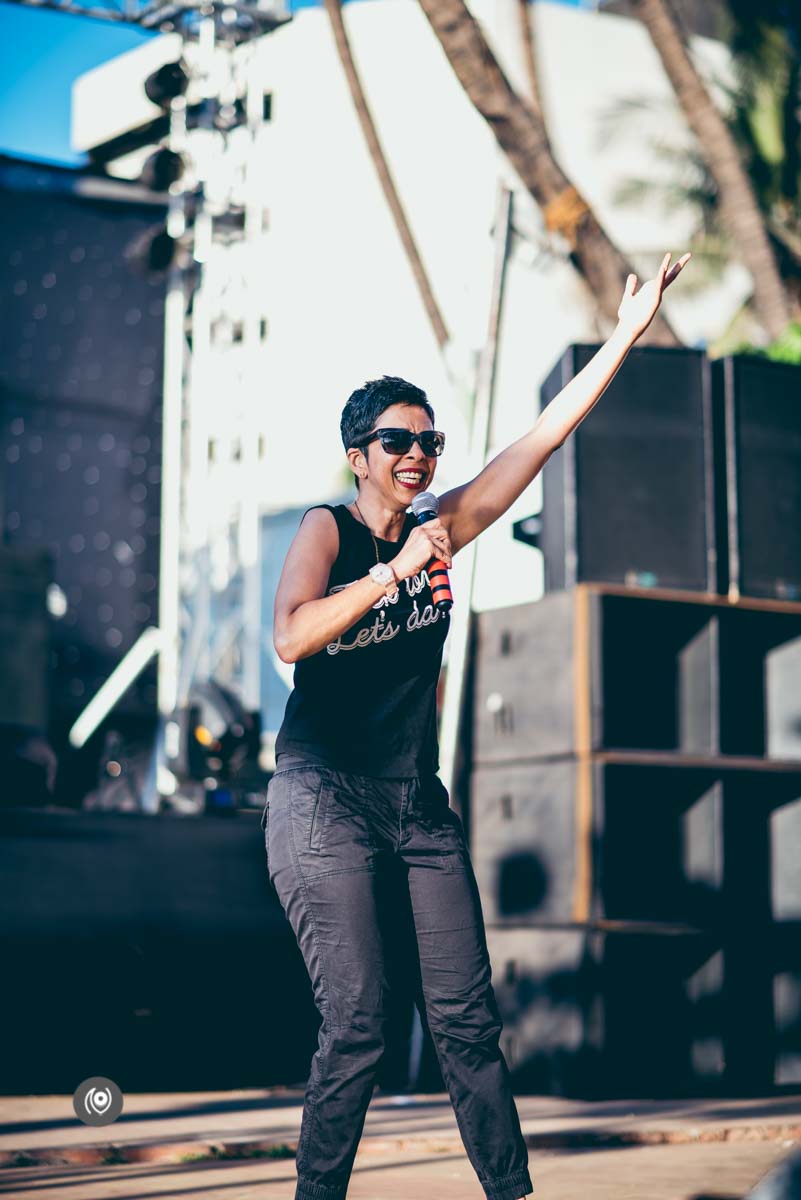 The bhel was lovely too. I think the whole scene today was so inspiring and enjoyable that I'm finding it hard to dislike anything. It was a LONG day and memories of today will stay with me for a LONG time. I had some insane conversations with incredibly smart and beautiful women. I should approach more women and ask them to pose for portraits for me. It has opened up a world I'd only imagined so far. It's beautiful. People are beautiful. And I am having a super emotional day today.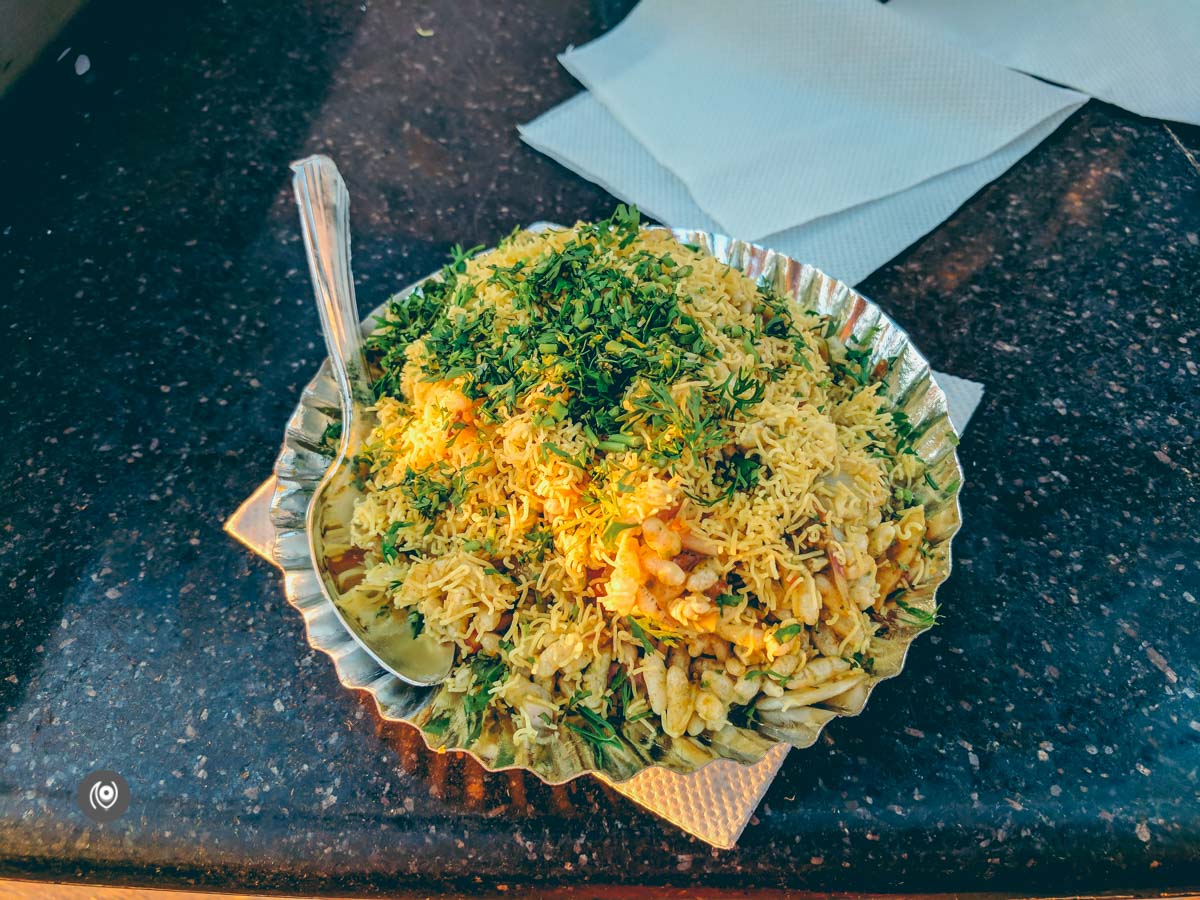 And then the sunset! Dramatic colors that complimented the Festivelle setup. Again, I must've taken dozens of photographs with both my phone and my DSLR. What a wonderful day this turned out to be.
The second day of Festivelle was also Shruti Seth's birthday – so there was a cake-cutting "ceremony" and the cake was awesome – chocolate and OH SO GOOD. I might have helped myself to two slices. The lady who offered to cut the cake and handed me the first piece gave me a slice that was as big as a tablespoon. I believe she was trying to be nice – and she took a small piece for herself too – so that everyone present could get a piece. But the cke turned out to be so great that I didn't care what anyone thought if I went for seconds, so I did and I cut myself a larger piece. Happy Birthday Shruti – and thank you for the cake! And for Festivelle. Gul and Shruti have started a wonderful movement with Festivelle and I cannot wait to see more of this across the country.
While waiting for my chauffeur from Novotel Juhu, I chatted with Preeti of The Revival project and Sameer dropped by to take some photos of us. Another insightful conversation ensued. It's like the day refused to give up on me. So many lovely people across the board. I could feel the love in the air. Can you tell by looking at my smile below?
The above probably sounds like I don't really have much to say about Day Two of Festivelle. Which is correct because I'm still absorbing everything. From listening to Paromita Vohra  at one of the sessions to the long conversation with lawyer Vandana Shah after her panel dicussion, to hanging out with Swaty, Sandhya, Nandita, Paromita, and making new friends and new portraits, there is SO MUCH I'm going to be thinking about over the next few weeks.
Always SO MUCH to learn! Thrilled to be surrounded by such smart, passionate, beautiful people.
The event can also be used as a case study in how to run an event. Everything worked like clockwork. Everything has been preempted and thought of. Food, drinks, water, washrooms, shopping, location, timings, everything. If there were any holes, those got plugged pretty much immediately as Gul & Shruti and their support team adapted and made changes nimbly.
I guess if I had to find something to complain about, I'd really like to see a completely all women event. Performers, support staff, security staff and even the sponsor brand teams. Now THAT would be nice to pull off. It would be hard I imagine but it would be wonderful. I don't think any "all men" events have a single woman. I'm sure it's possible to do one for "all women" too!
I was making portraits for my #EyesForPeople series and I have SO many portraits to edit now – if I photographed you, hopefully, you won't have to wait years before I edit and publish your portrait. The original idea was to publish one portrait a day – as a daily series – but let's see how this goes!