Lost count of the number of times our hosts asked us where we wanted to go "tomorrow". And then when we said that we would probably end up going to the same cafe, there was disbelief. "But don't you want to see what's around Gangtok?"
We, Bharat and I, are not the typical travelers. I'm not saying there's a correct or wrong way of being a traveler or tourist, of course. We don't fit the typical profile though. Not the profile of the "typical Indian traveler".
We last took a vacation, just the two of us, in 2012, when we went to Canada, to attend a wedding. I, personally, don't count that as a vacation, but Bharat does. It was a memorable trip, no doubt. And we have traveled together but not just the two of us. It just has not worked out like that for various reasons.
I'm never going to count our honeymoon as a vacation. At least till a decade ago, when we went to Lakshadweep for our honeymoon, it was no place for a holiday. Sadly, we only found out once we got there. Memorable, but for all the wrong reasons.
So, it's been a decade since we're been together as a couple and not a single vacation. That should give you perspective.
Gangtok has changed that. And we're hoping that it will be the first of many more to come.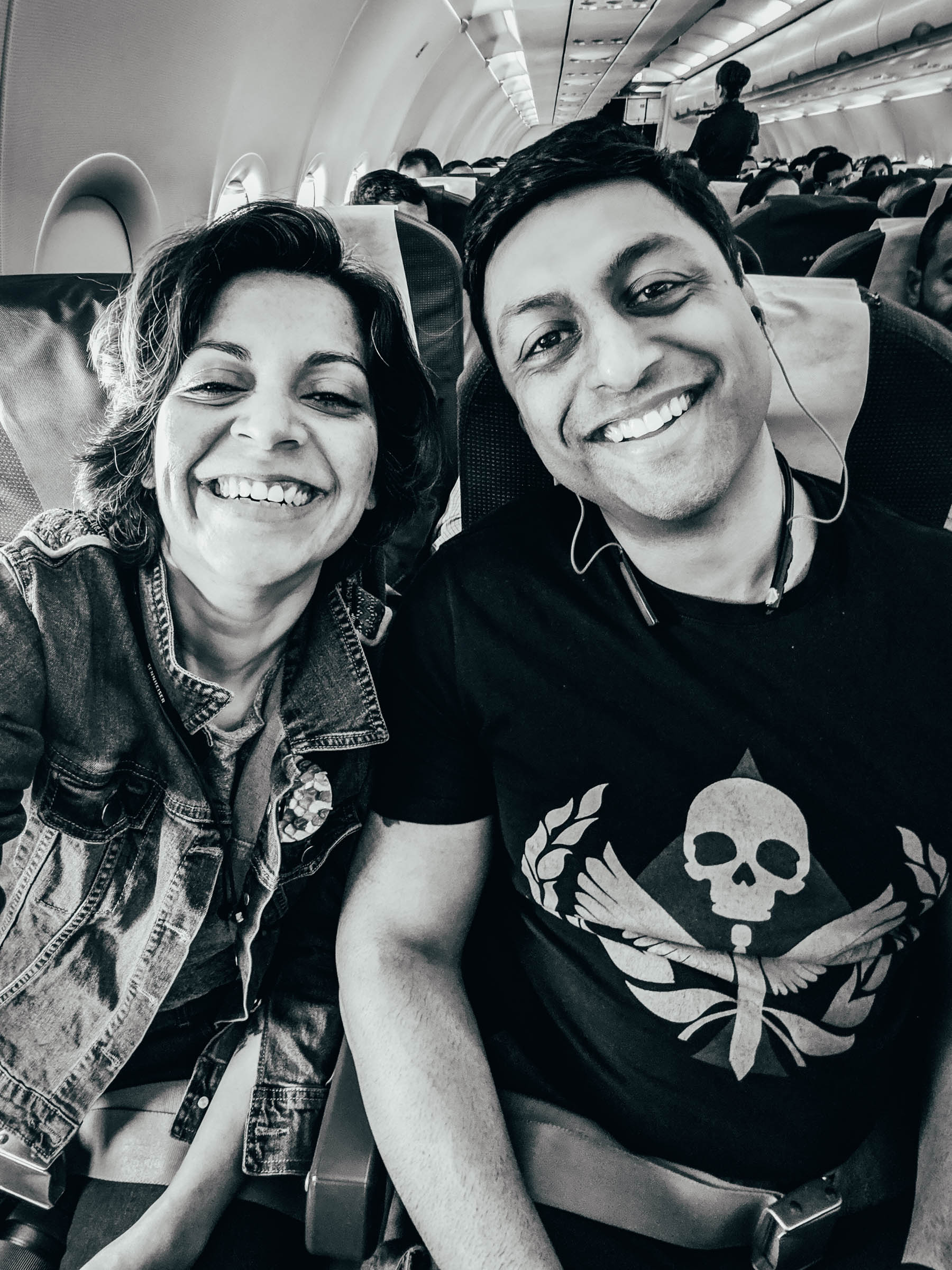 ( We first booked SpiceJet because they seemed to be the cheapest option – but their website ate the money and didn't process any tickets. Refund took about 4-5 days after many calls to entirely clueless customer support. Then I booked Indigo, which I should have booked in the first place. About 10K more expensive than SpiceJet but Indigo's flights are almost always on time and I don't mind their food. Service is also lovely. The return flight from Bagdogra to Delhi was delayed about an hour because of congestion at Kolkata airport unfortunately. So, I guess Indigo flights get delayed too. )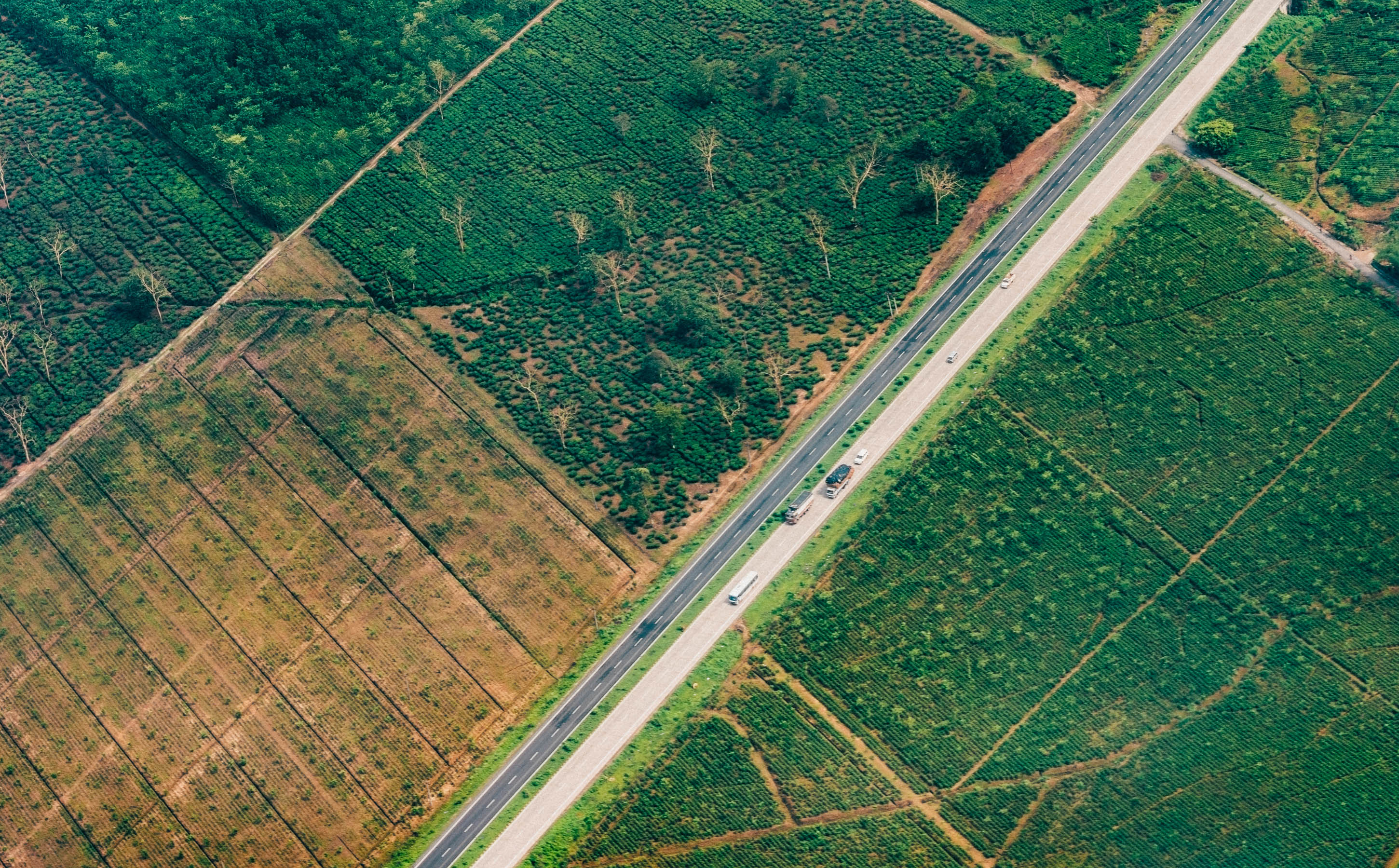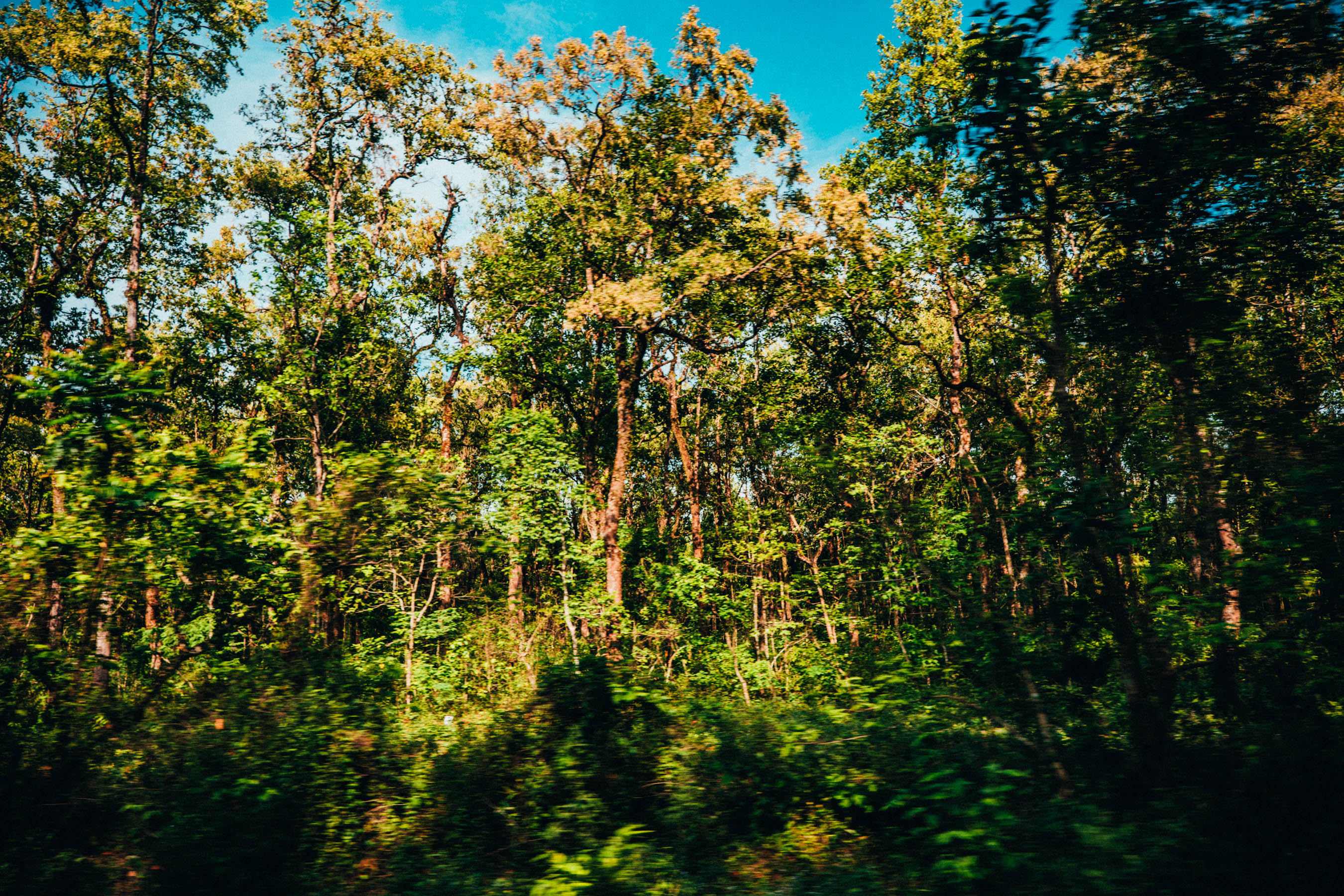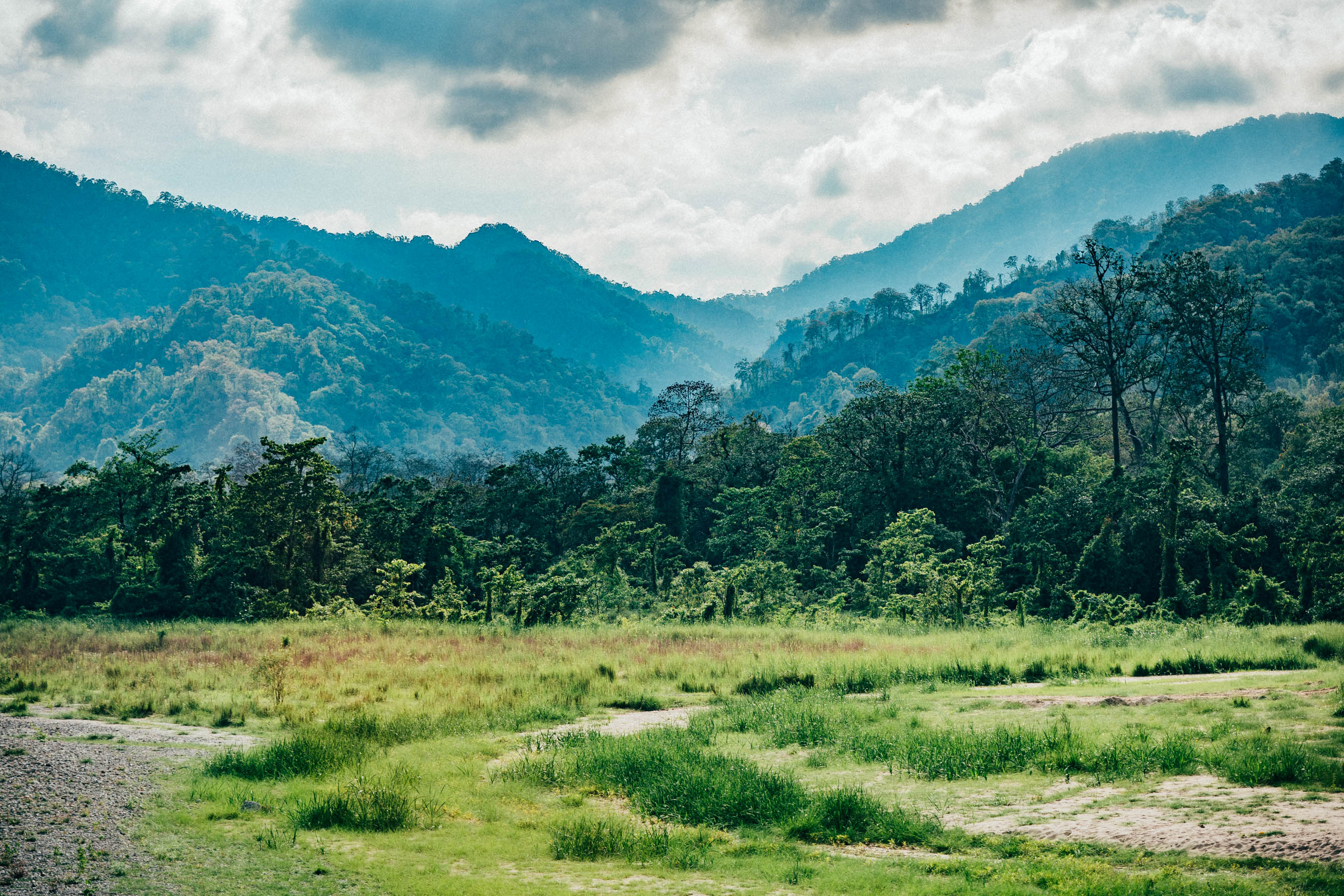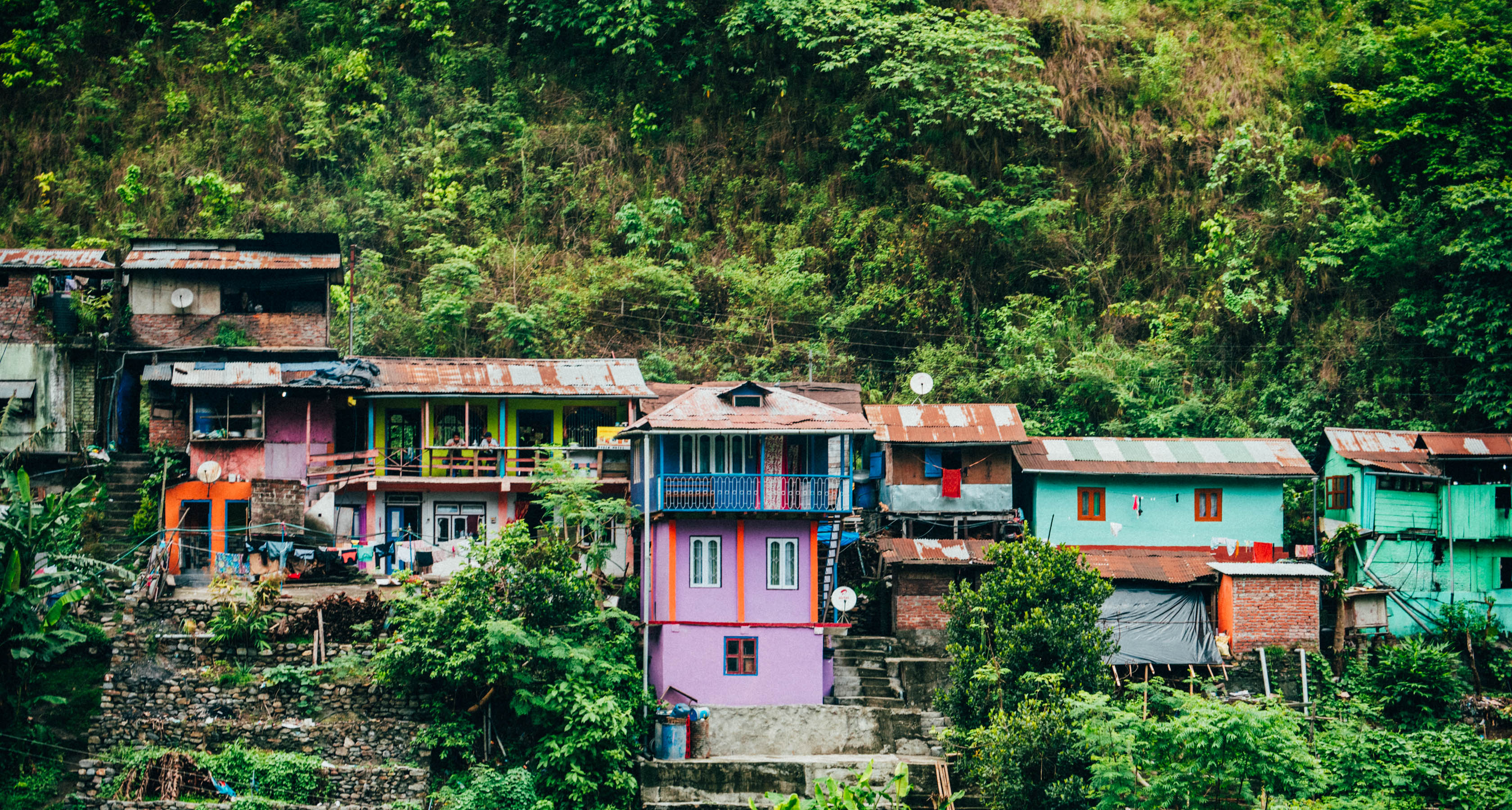 TO GANGTOK
We flew from Delhi to Bagdogra and then got a cab to Gangtok. The cab took us about five hours. Not ideal, considering Bharat gets motion sickness, especially when there's the smell of diesel in the air.
The cab driver could not understand why we wanted the windows roled up and the air-conditioner turned on. It was also because Bharat's allergy vaccines cannot stay out of the fridge for more than 4-5 hours and we had already been out of the apartment since morning. It was easier to pretend that we were city-dwelling, high-maintenance, gentle flowers that would wilt without air-conditioning, instead of explaining the whole vaccine situation to the cab driver.
That drive was an ordeal. The driver stopped thrice on the way. Each time, for at least 15 minutes. With no prior communication with us. He also must have turned off the air-conditioner about 50 times.
Once we reached our destination, he threw a tantrum about the Rs. 3,500 fare that had been originally agreed upon. I was not expecting Bollywood soppy dialogue in Sikkim. That's a more Delhi / North India thing. Sikkim's peeps are usually a LOT more sorted in general. Our fauji officer friend had to step in to manage that situation.
Well, at least we were "home" in Gangtok. We stayed in the guest room of a friend's home in the cantonment.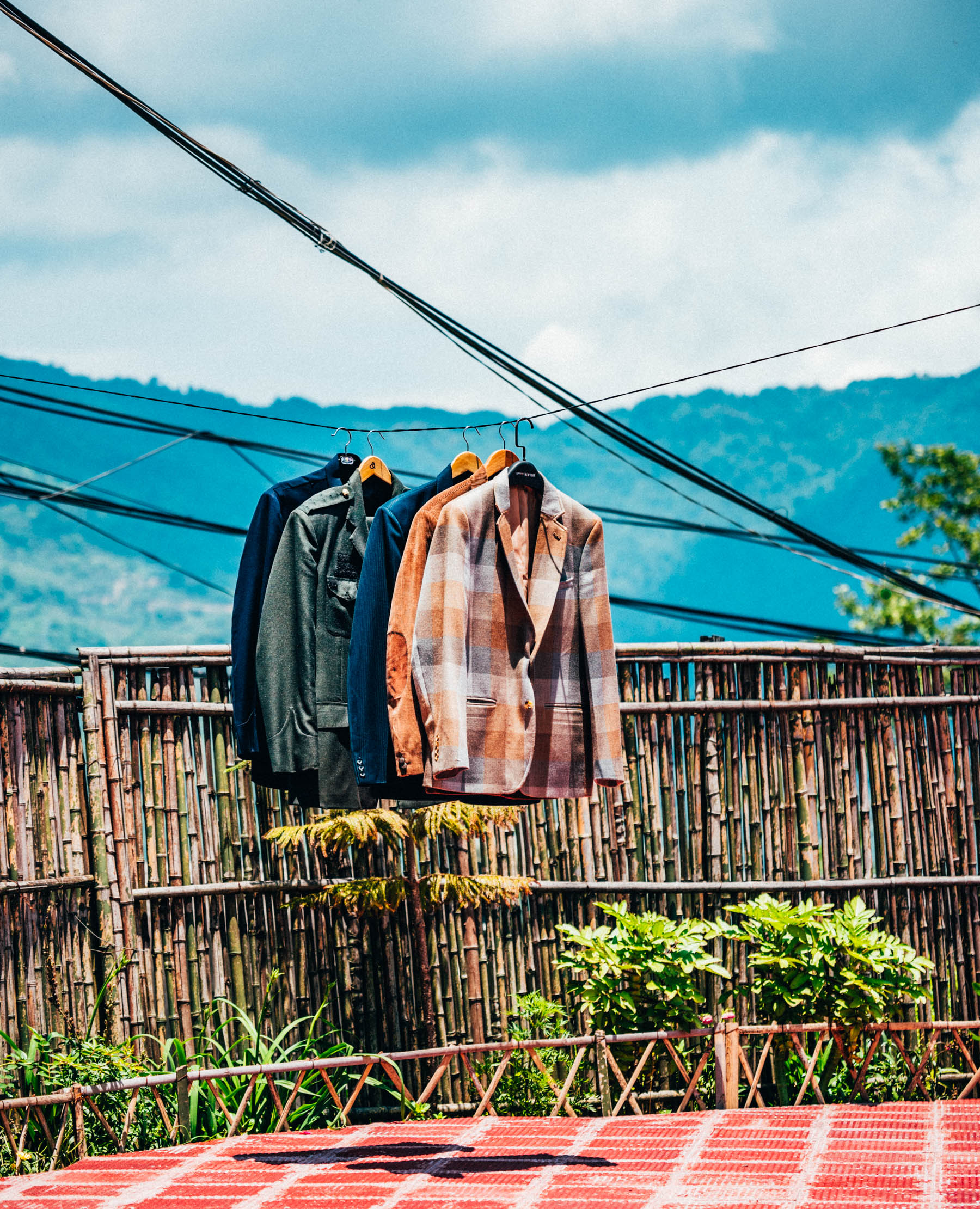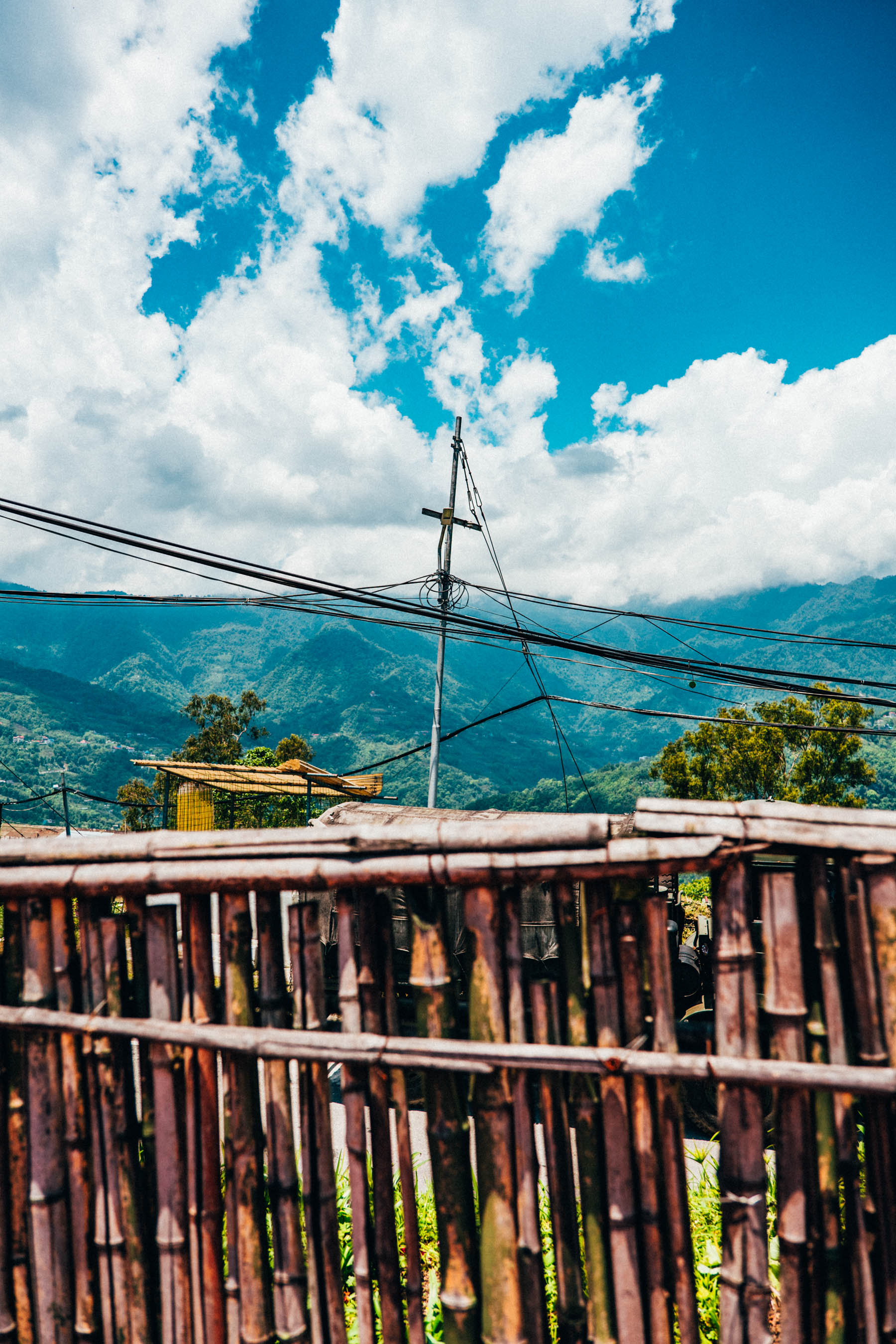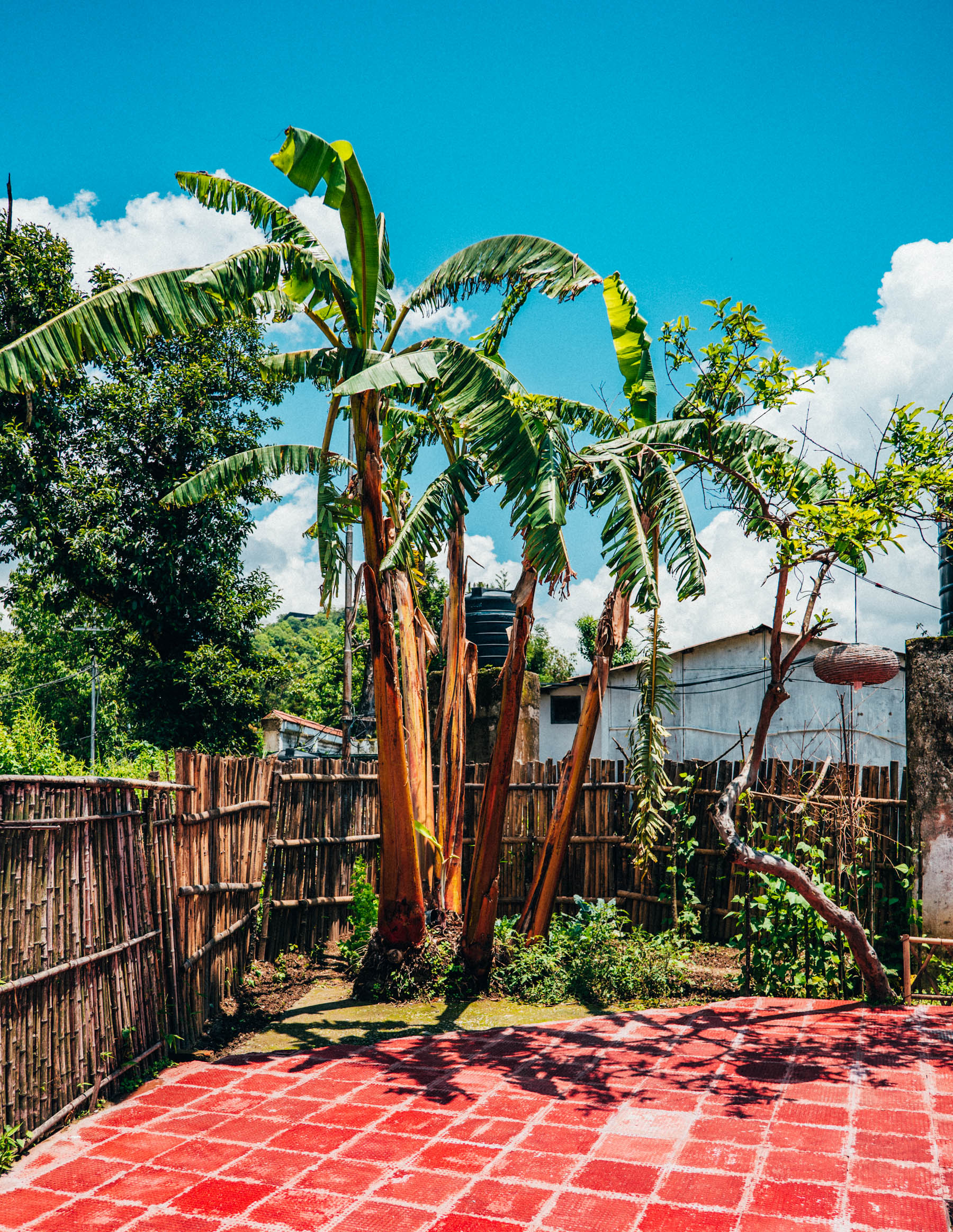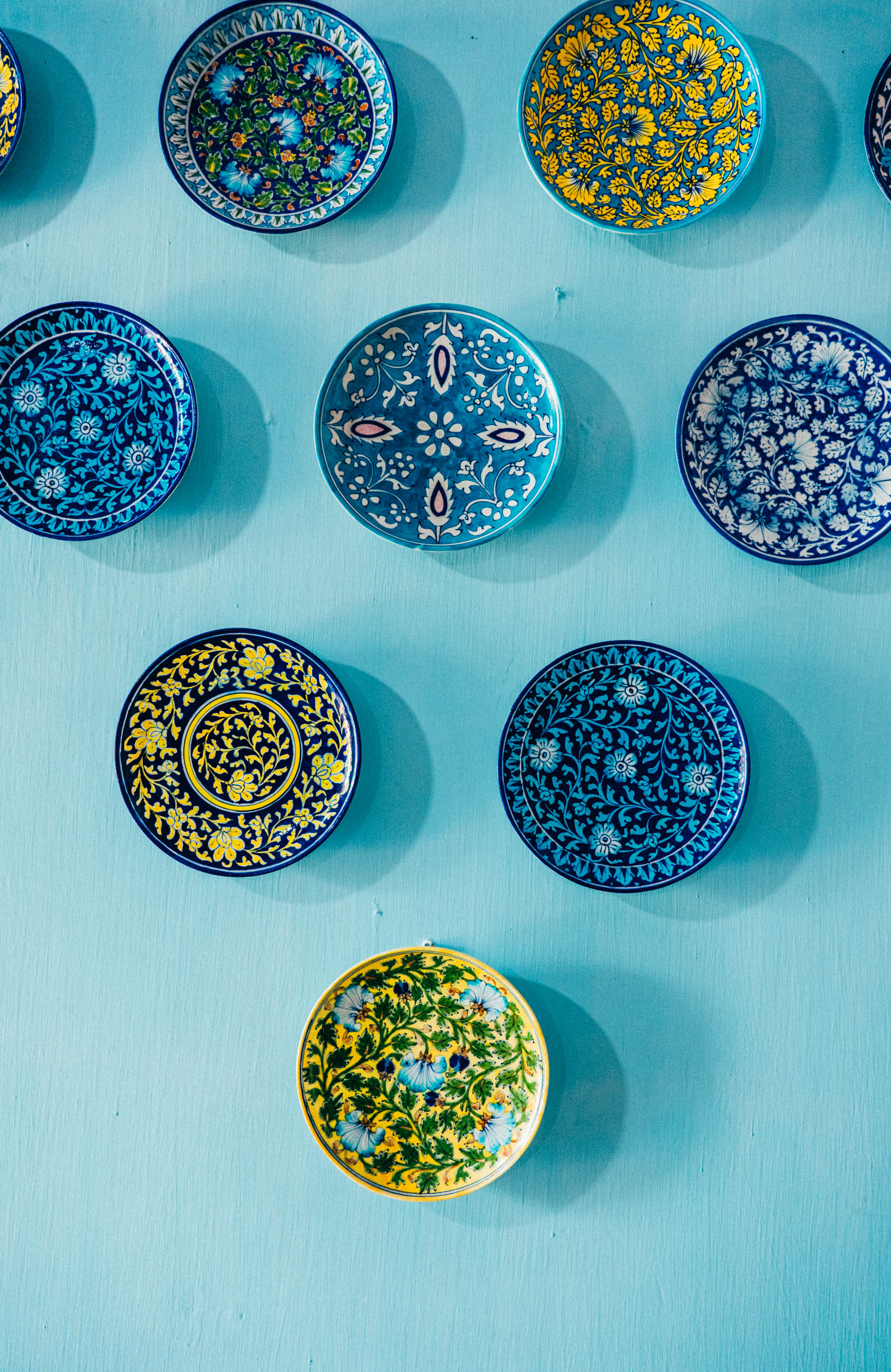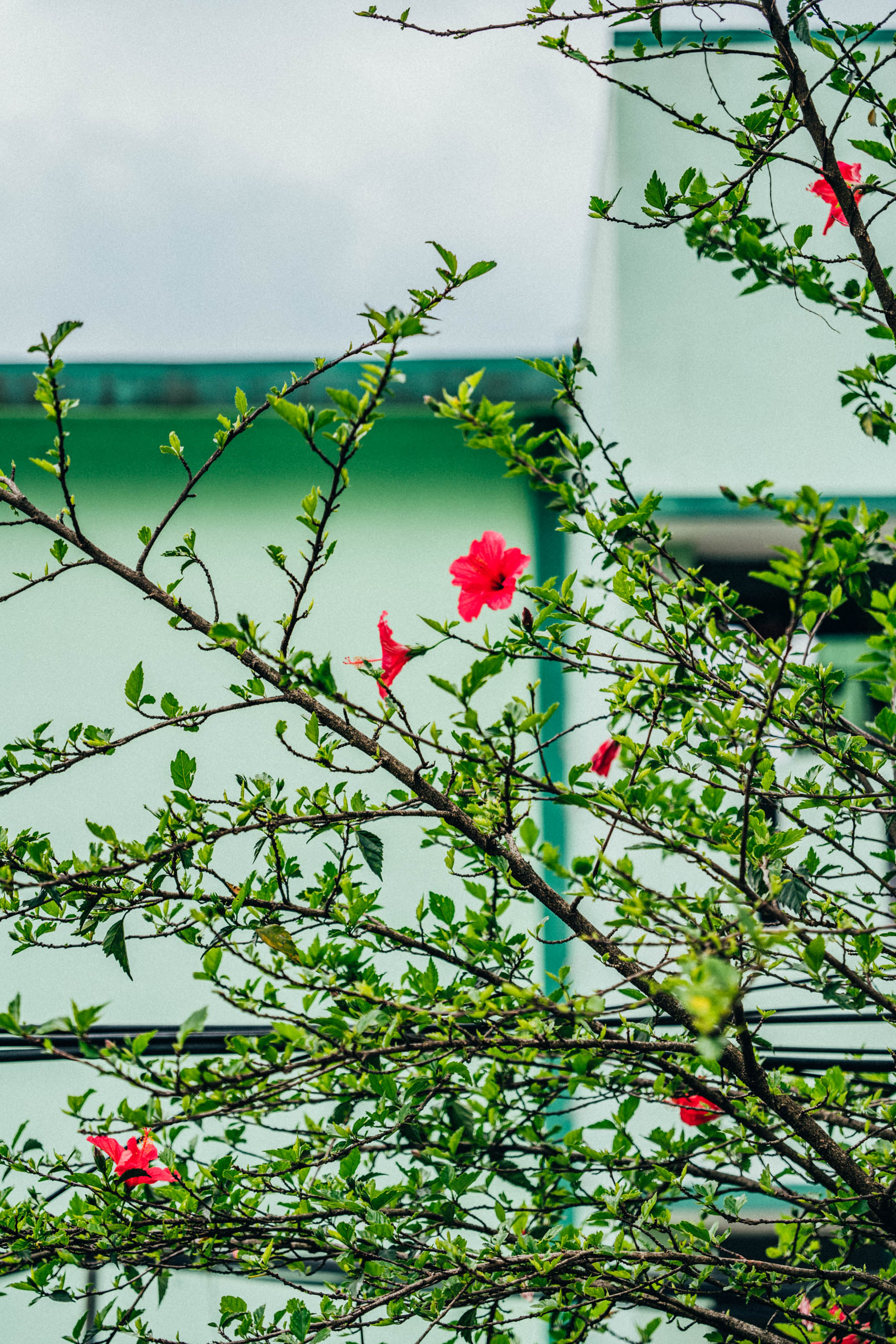 PLANS
It rained all the evenings we were in Gangtok. I would have liked to have gone for walks in the evenings, so those plans were ruined. Cantonments are usually safe, clean and less busy. Perfect when you want to walk around with bluetooth earphone, listening to an audio book. Missed opportunity.
Apart from that, plans had included sleep and food. Sleep was sorted – no one disturbed our slumber even though it's a household that wakes at 0500 hours.
Food? That was a success. Momos and Thukpa and pancakes. I usually carry my own coffee but I figured Gangtok might be ok in this aspect. I was wrong.
Plans also included wanting to photograph some of my brooches that I'd carried with me. And some #EyesForStreetStyle on MG Road, using the Lumix S1 that Panasonic had loaned to me.
I had already told my friend in Gangtok that we would need no arrangements for travel to any of the usual suspects in terms of location : no Rumtek Monastery, no Nathu La. Been there, done that, TWICE. And Bharat's not too keen on winding hill roads anyway.
05 NIGHTS AND 04 DAYS
There's only so much you can achieve in 5 nights at one location. Time flies. And I wanted to also spend time lighting a fire under my friend's ass. She's been out of the writing game for far too long. When you receive a text message at 2330 hours saying, "Nainuuuu come to Gangtok.", the main goal is to attend to the message center. Also because she's the lady of the house you're staying at.
Our destination for 3 days straight was MG Road. Two days we woke up late and lazed around and I got some time to photograph my brooches and some flowers and a butterfly.
On MG Road, here are our recommendations :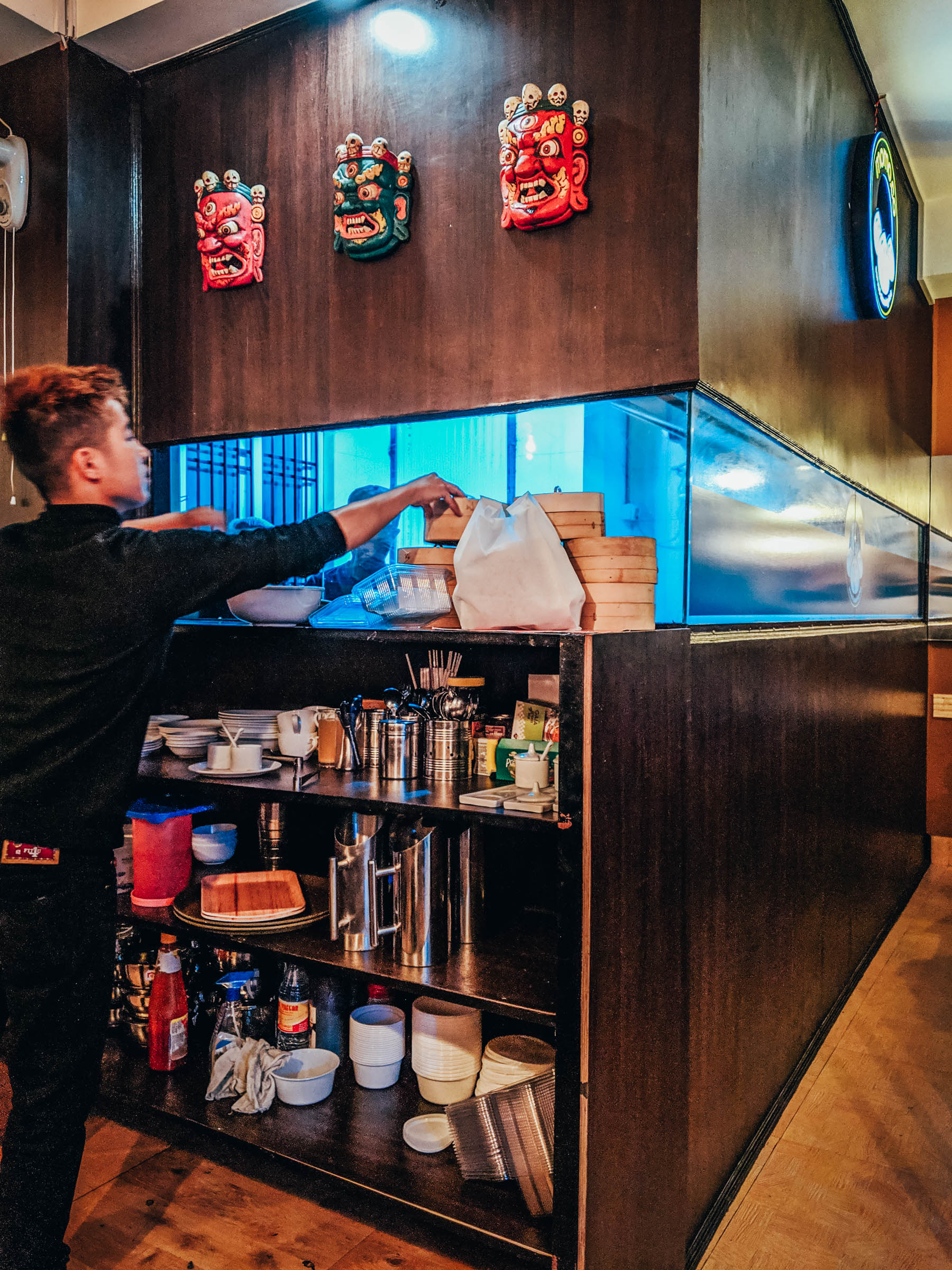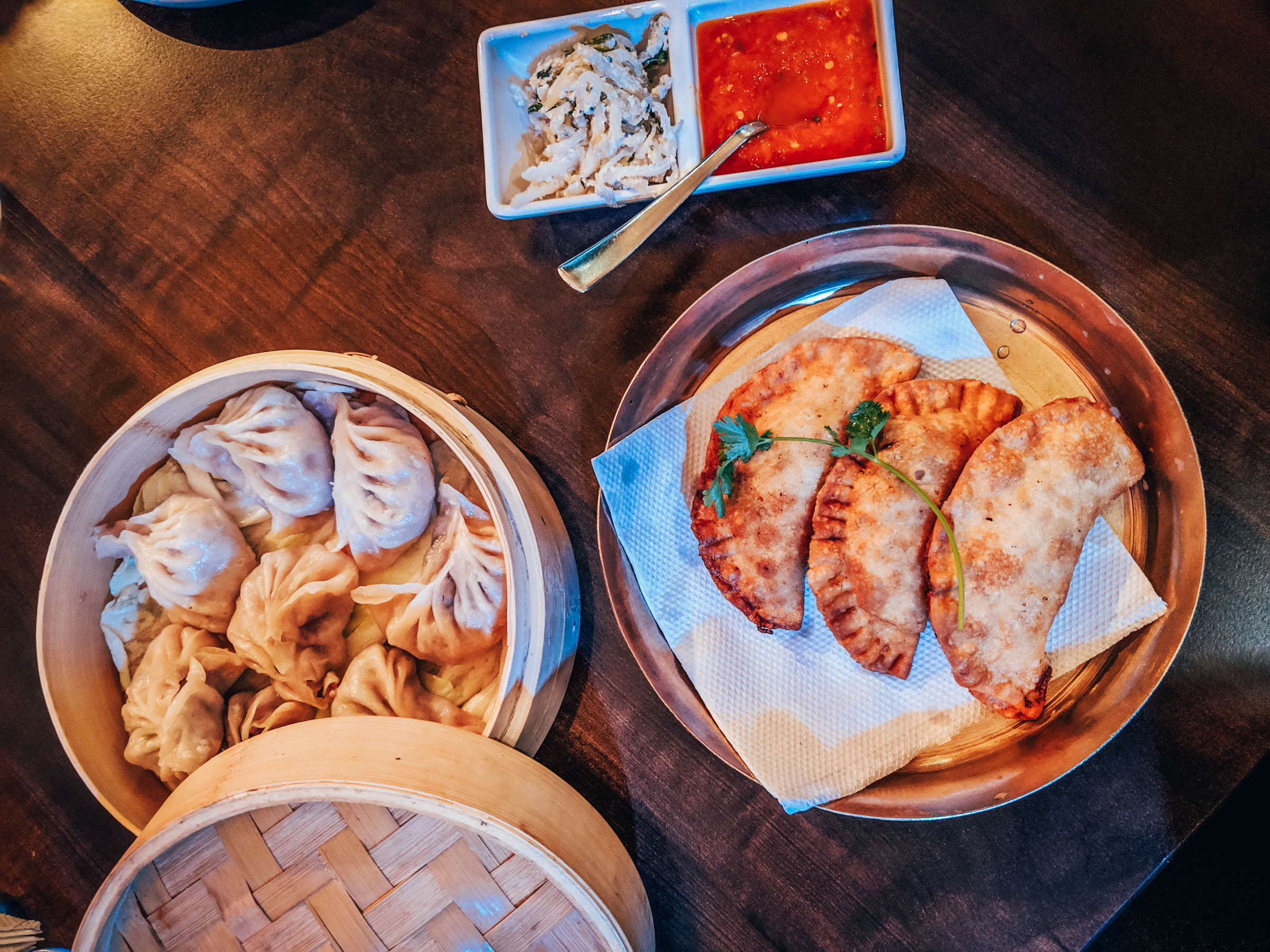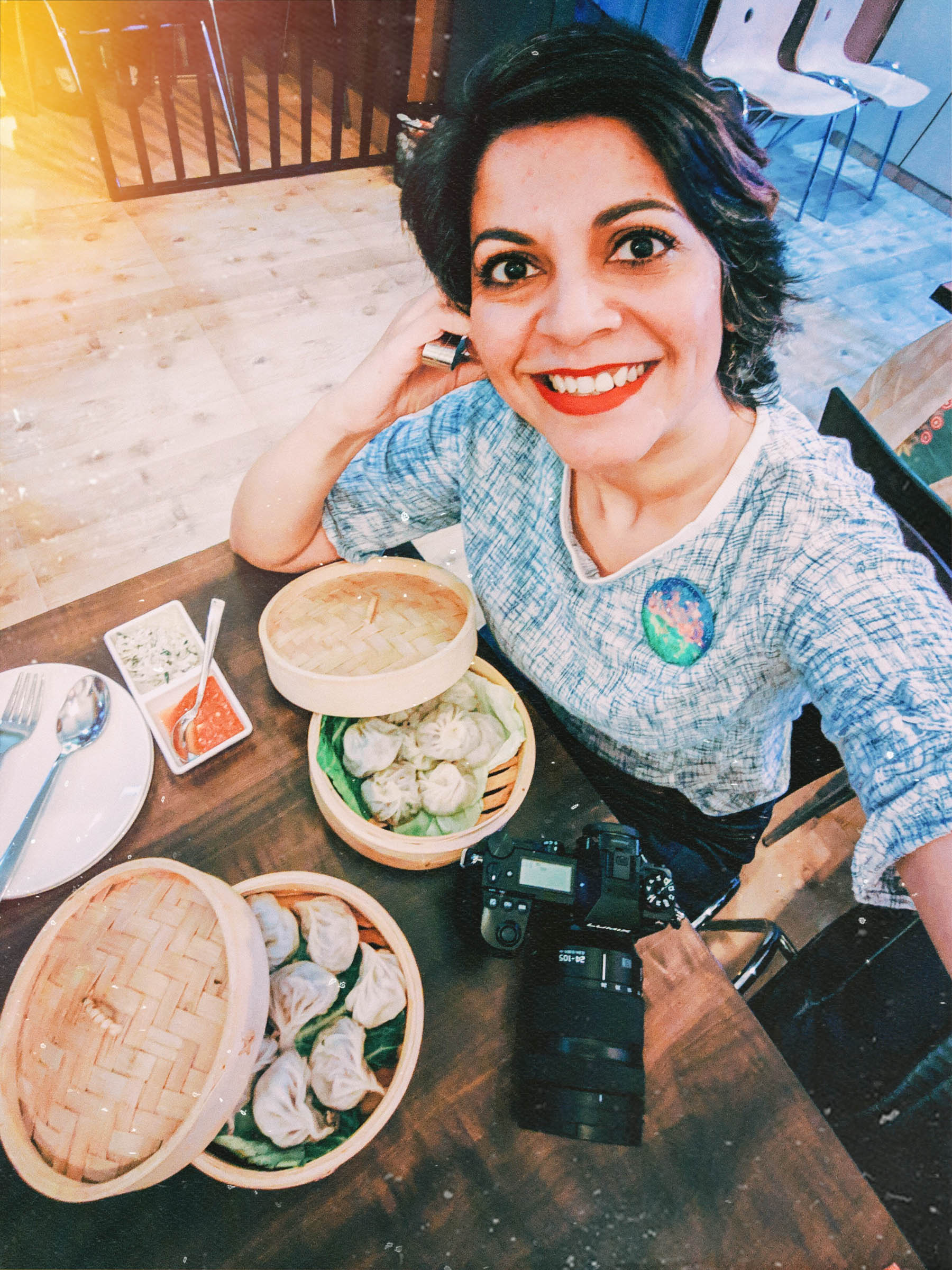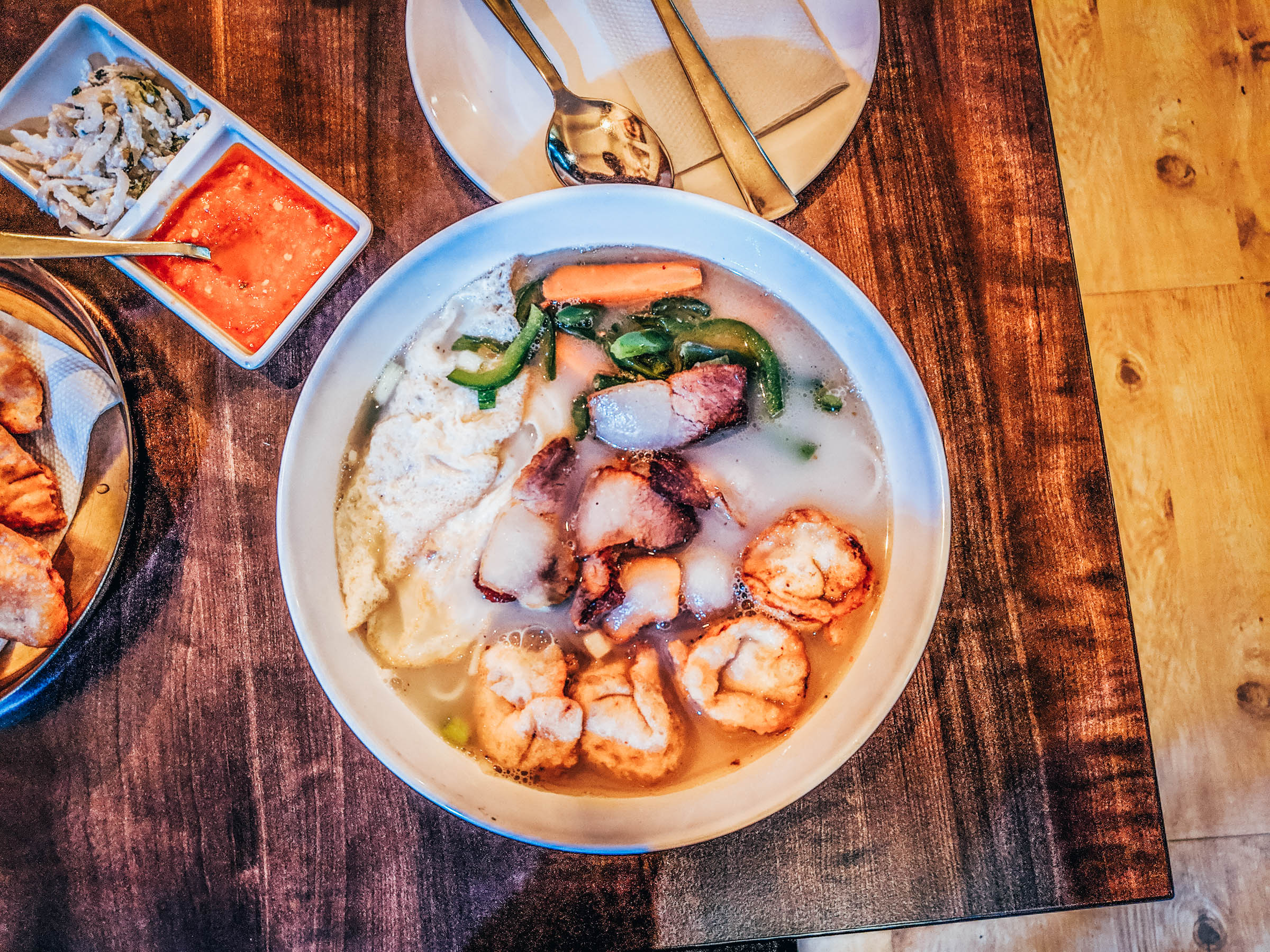 Momos and Thukpa at Momo.co : They are almost at the end of the old market on the right hand side. Right next to The Coffee Shop. Service is REALLY slow but the food is delicious and comforting. They take their last order at 1930 hrs. Ambiance is nothing to write about. They also do a LOT of takeaways. Their momos and thukpa were SO GOOD that we got a set packed, which we ate for breakfast AND we came back again for dinner.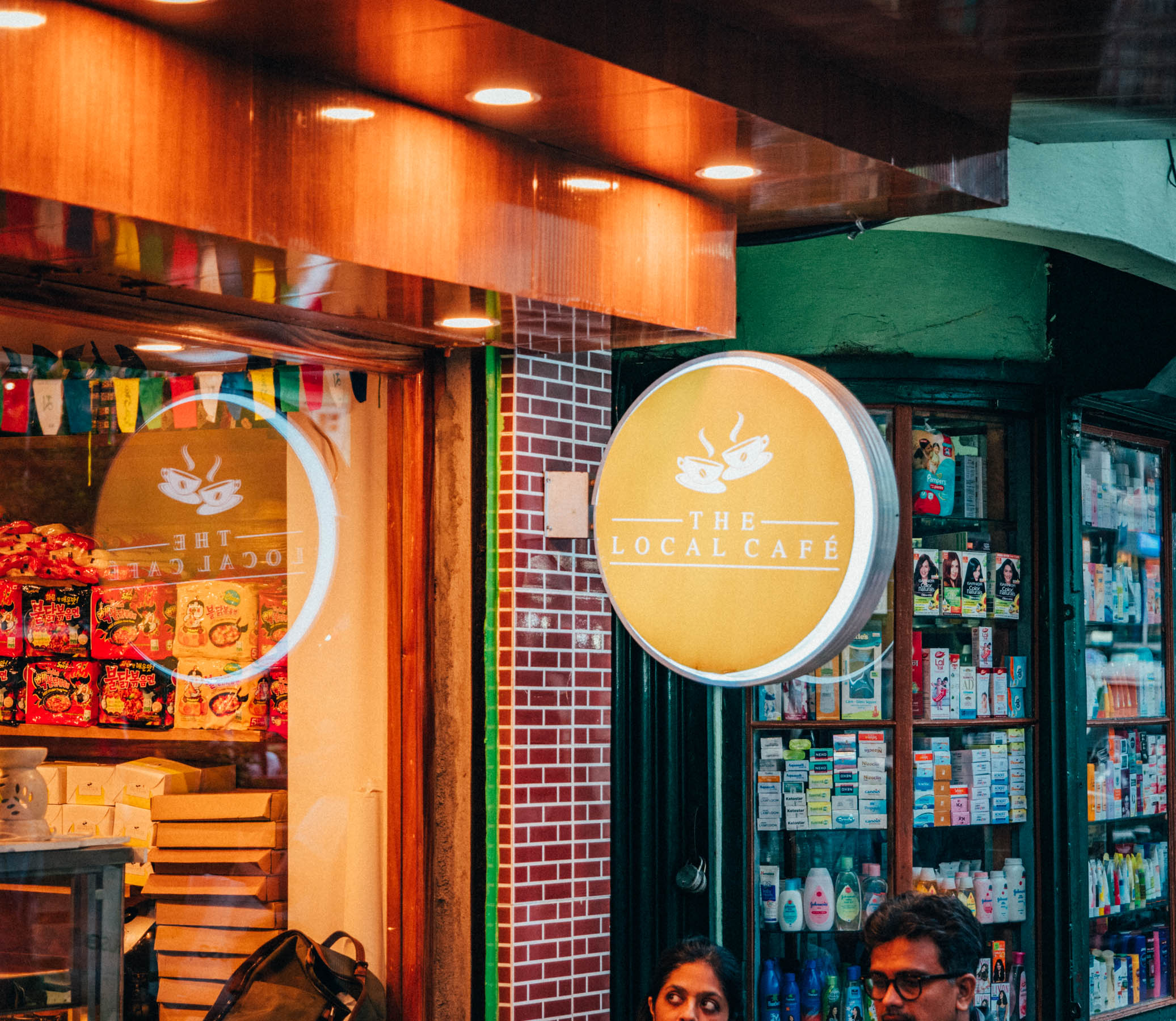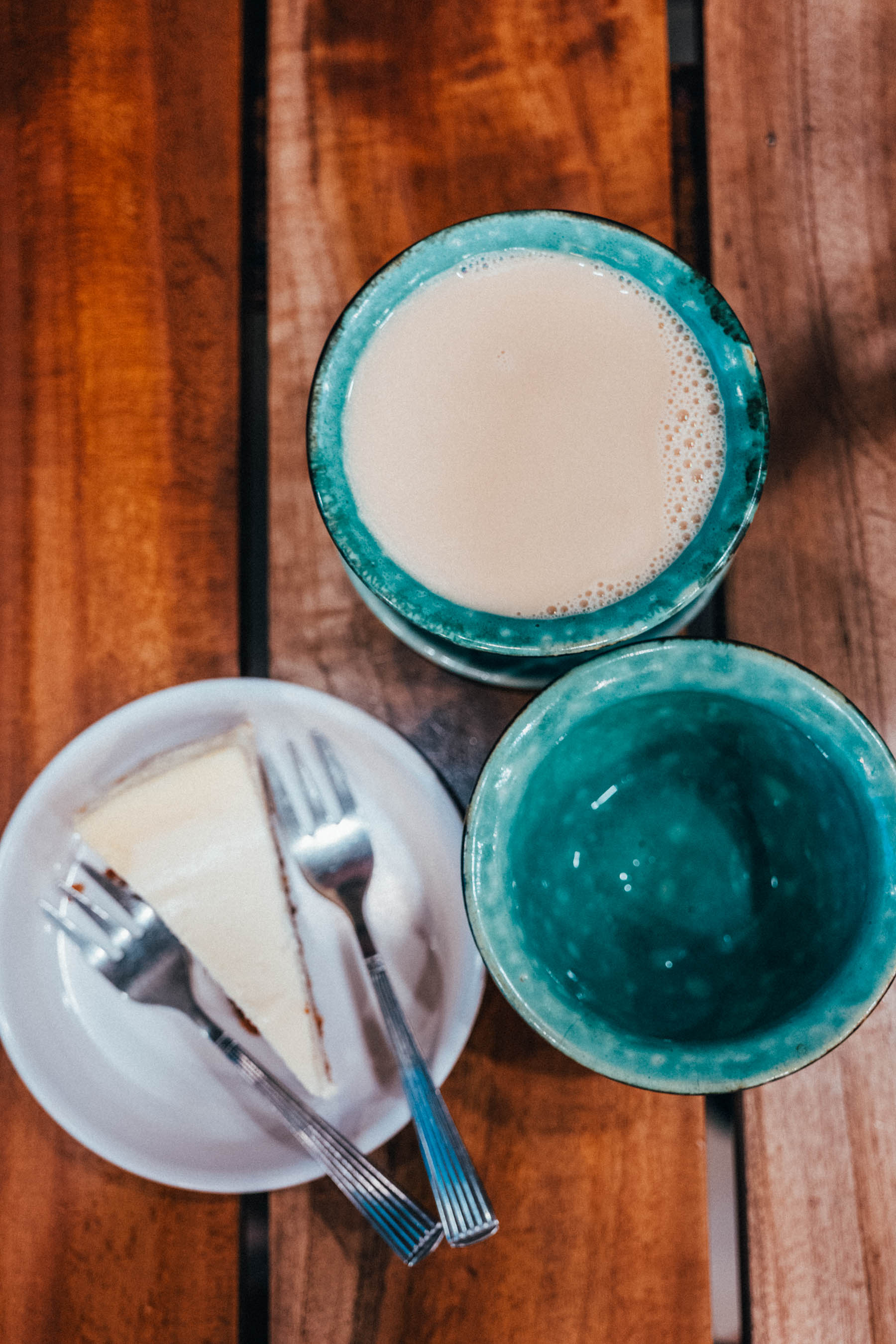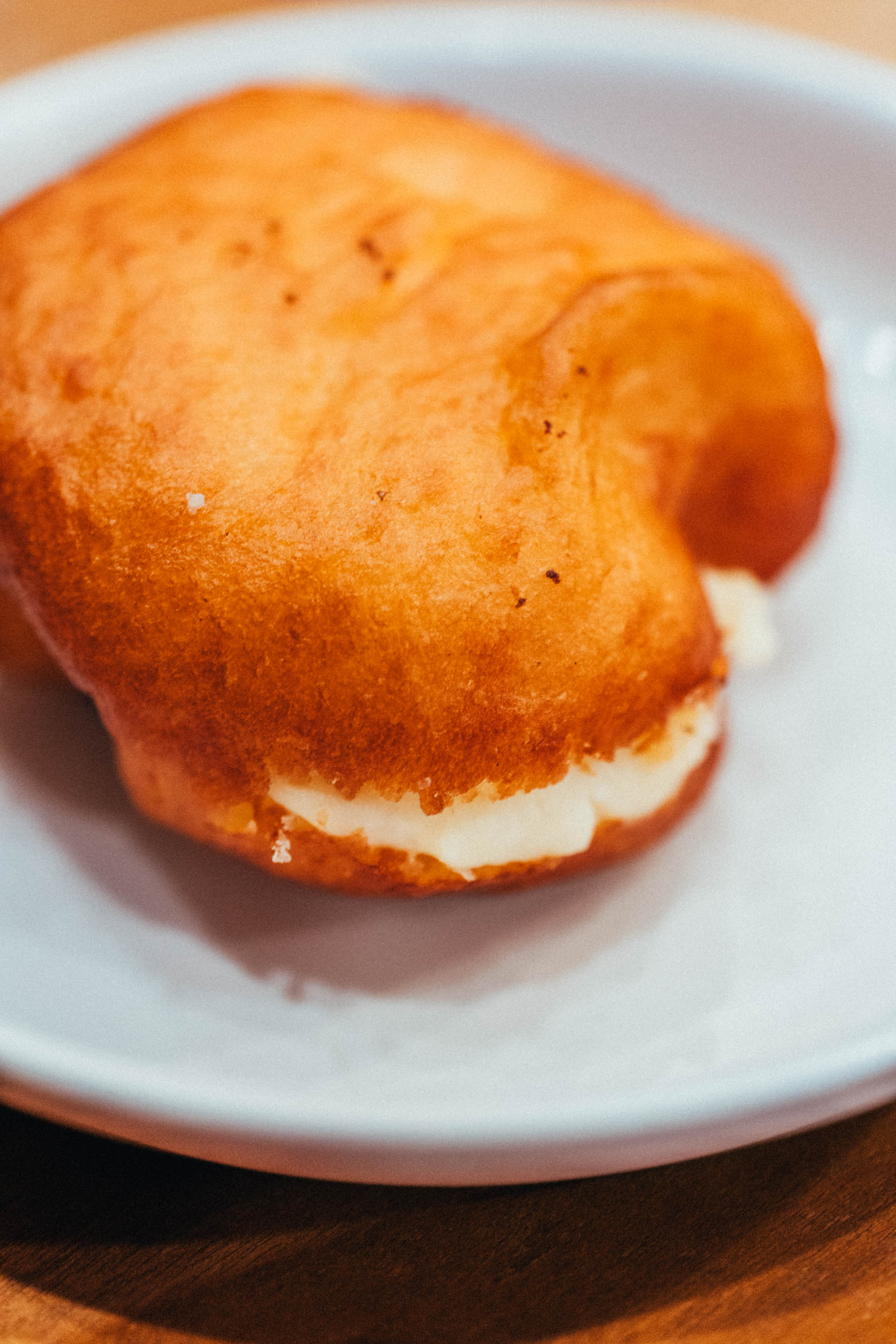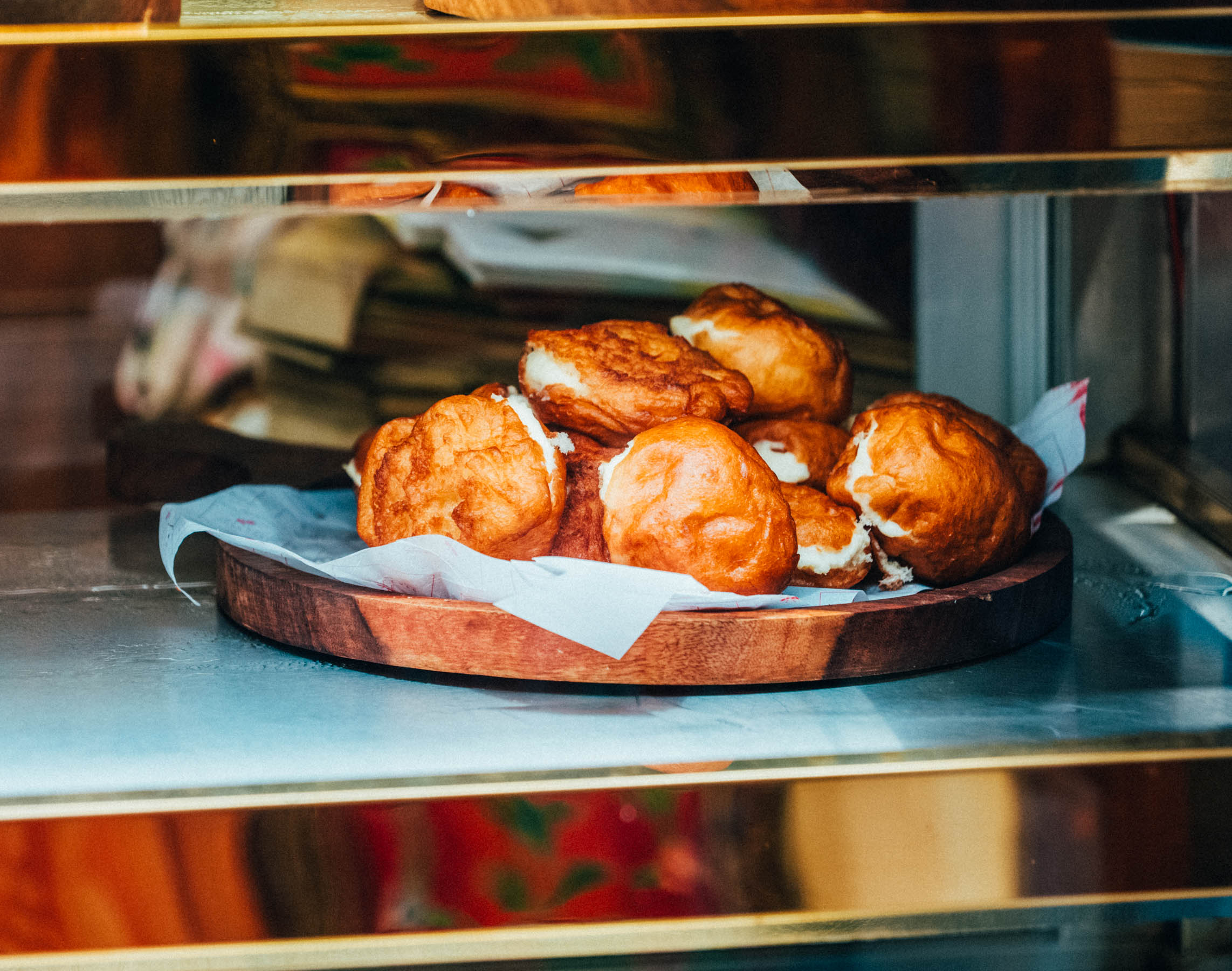 The Local Cafe : small seating area but nice salty butter tea with milk and cute home-made doughnuts to boot. Recommended.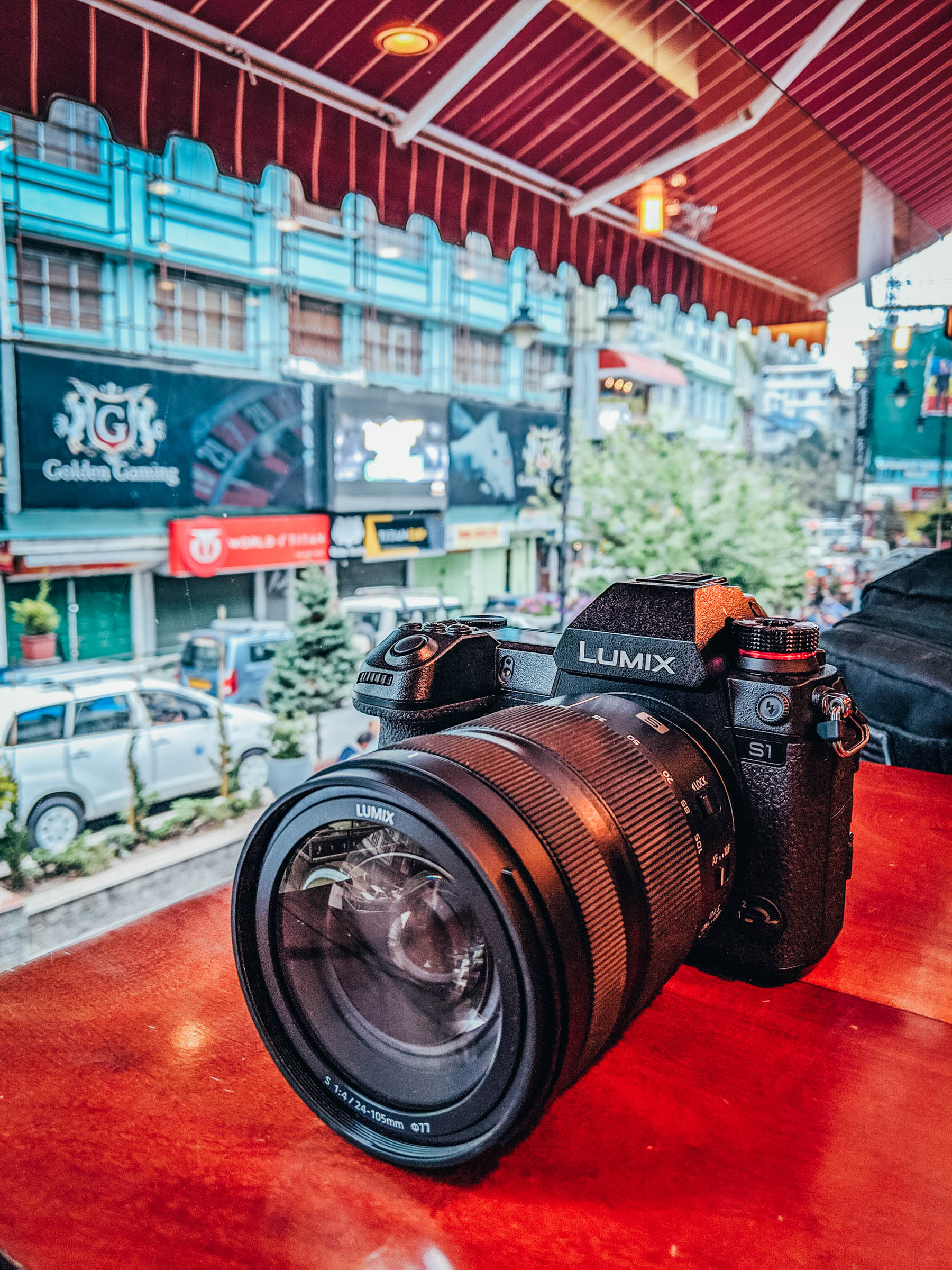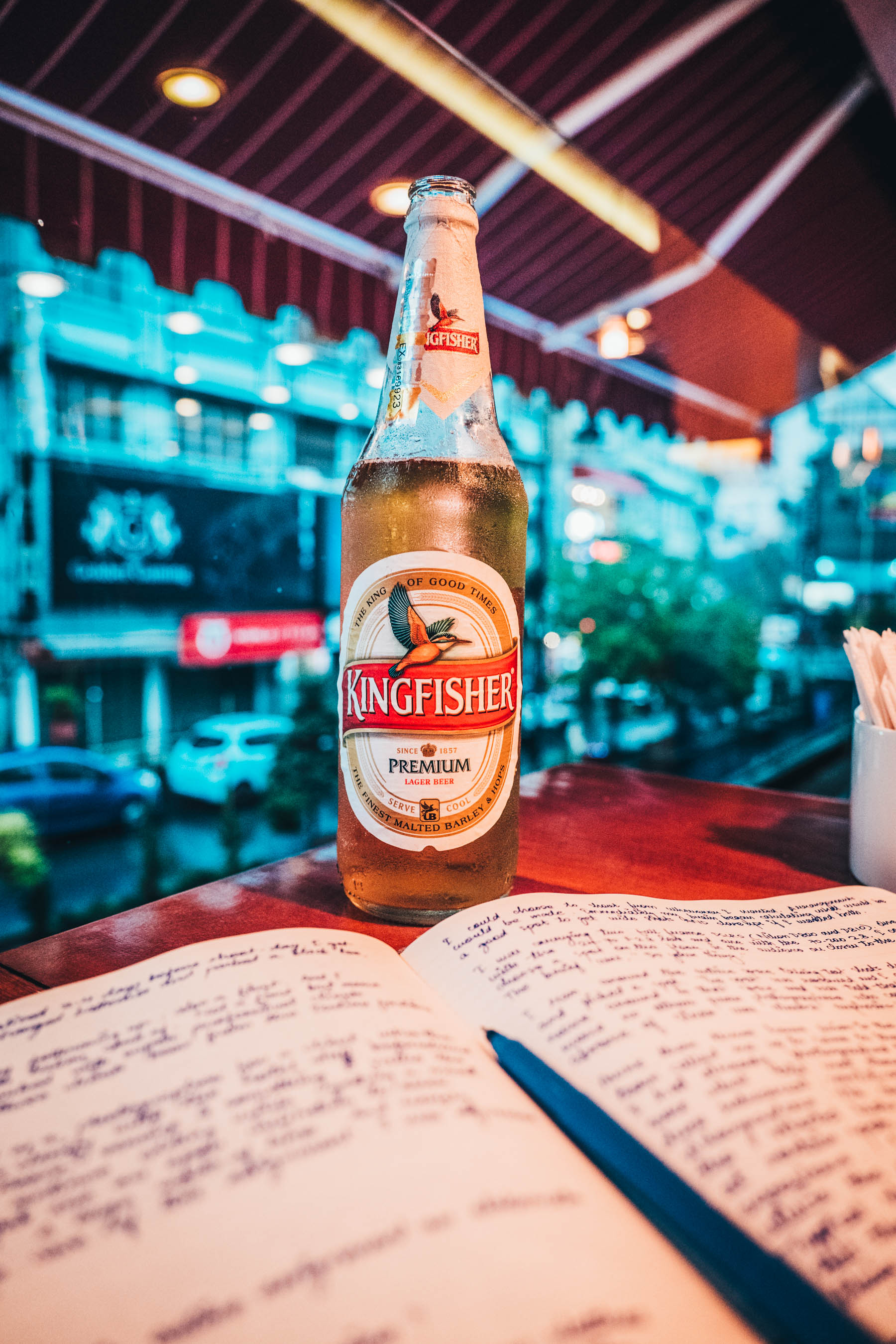 The Coffee Shop : fantastic in terms of ambiance and service. We tried pancakes and french fries and these were both atrociously bad. Coffee was good though. They also serve alcohol and I drank the only decent beer in town, Kingfisher, there. The other beers that were available, seemed limited to Dansberg ( entirely avoidable – tasted more of chemicals and the foam was the brightest white I've ever seen ) and Tuborg Strong ( it was ok – because I had no other choice, I had this once ).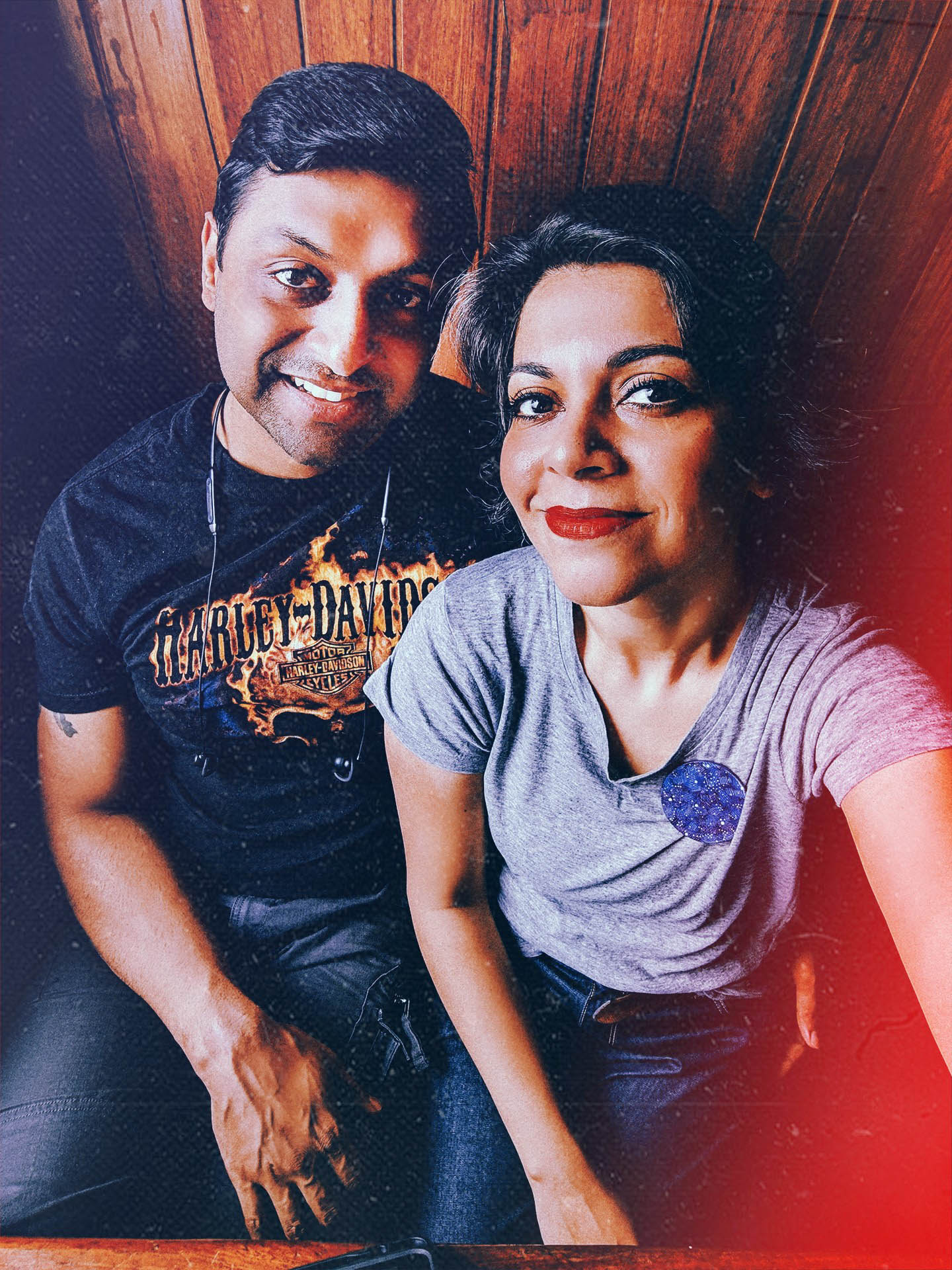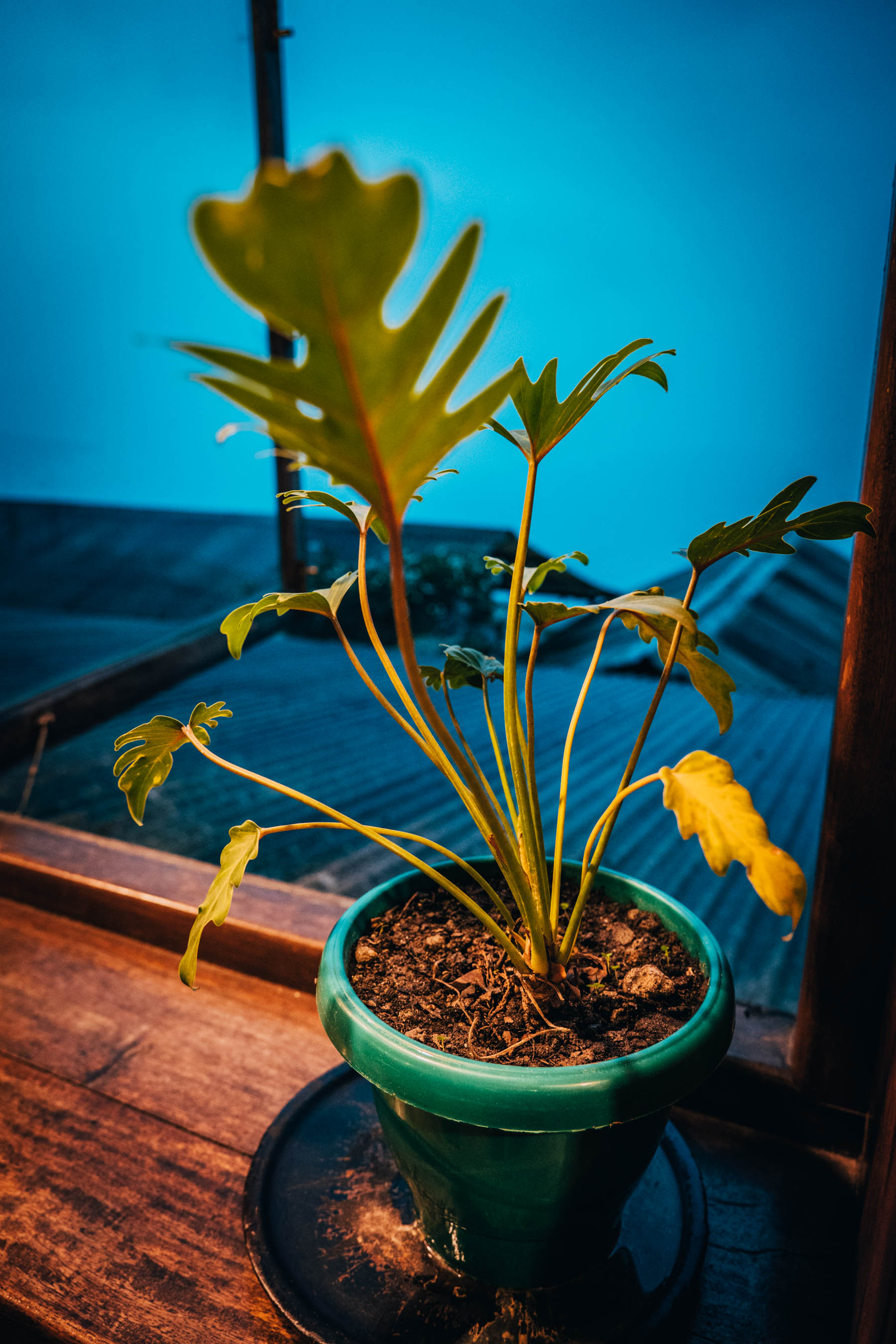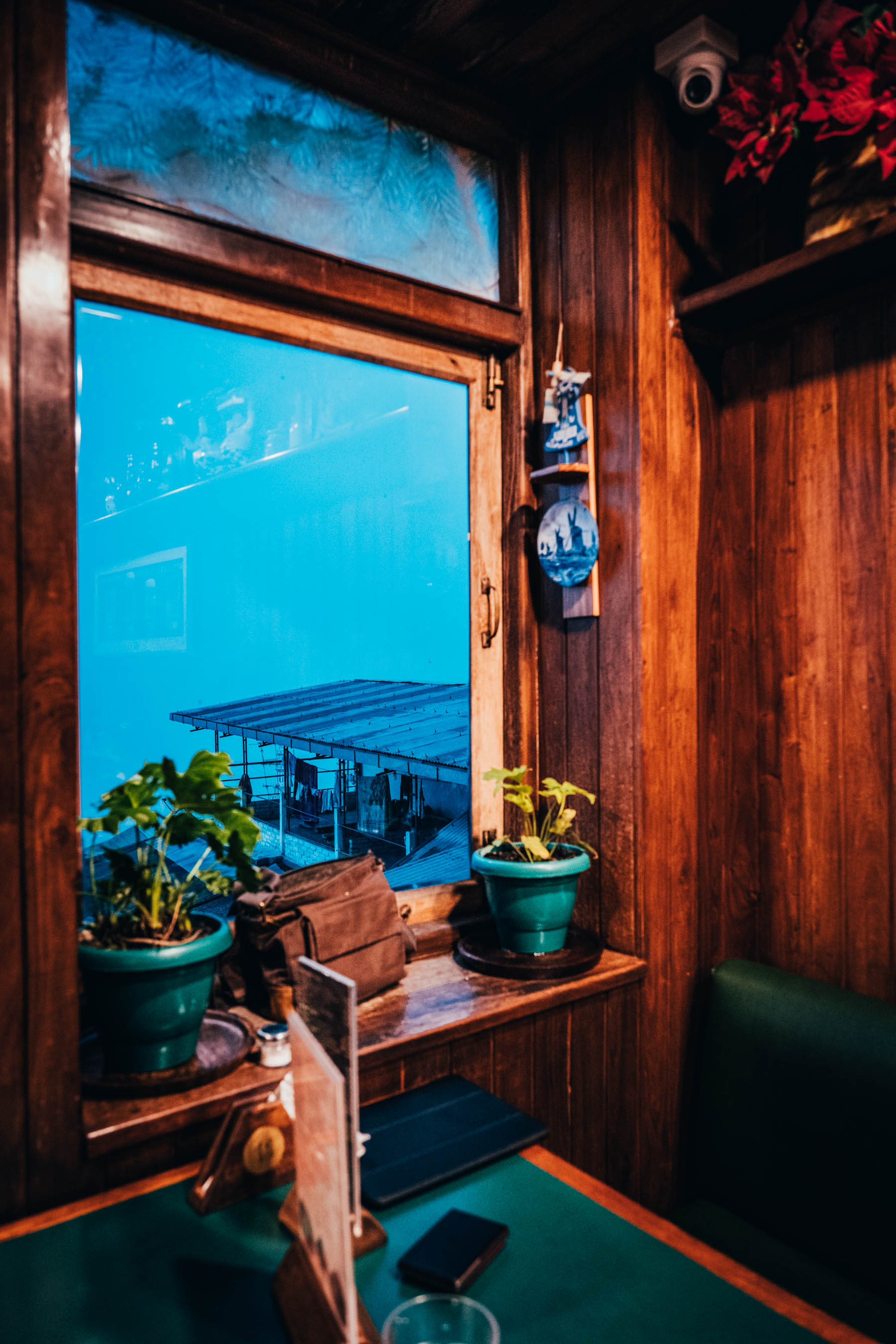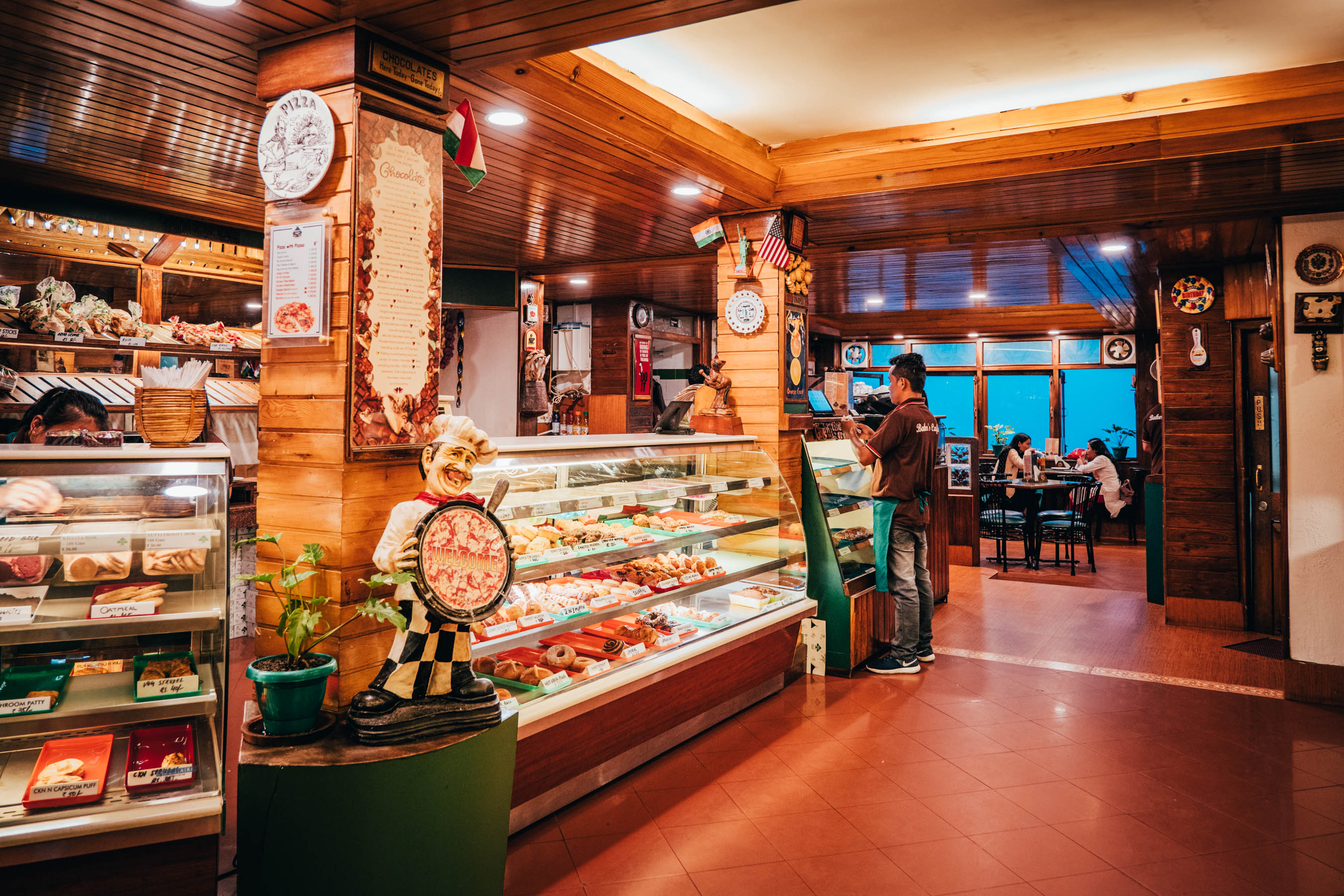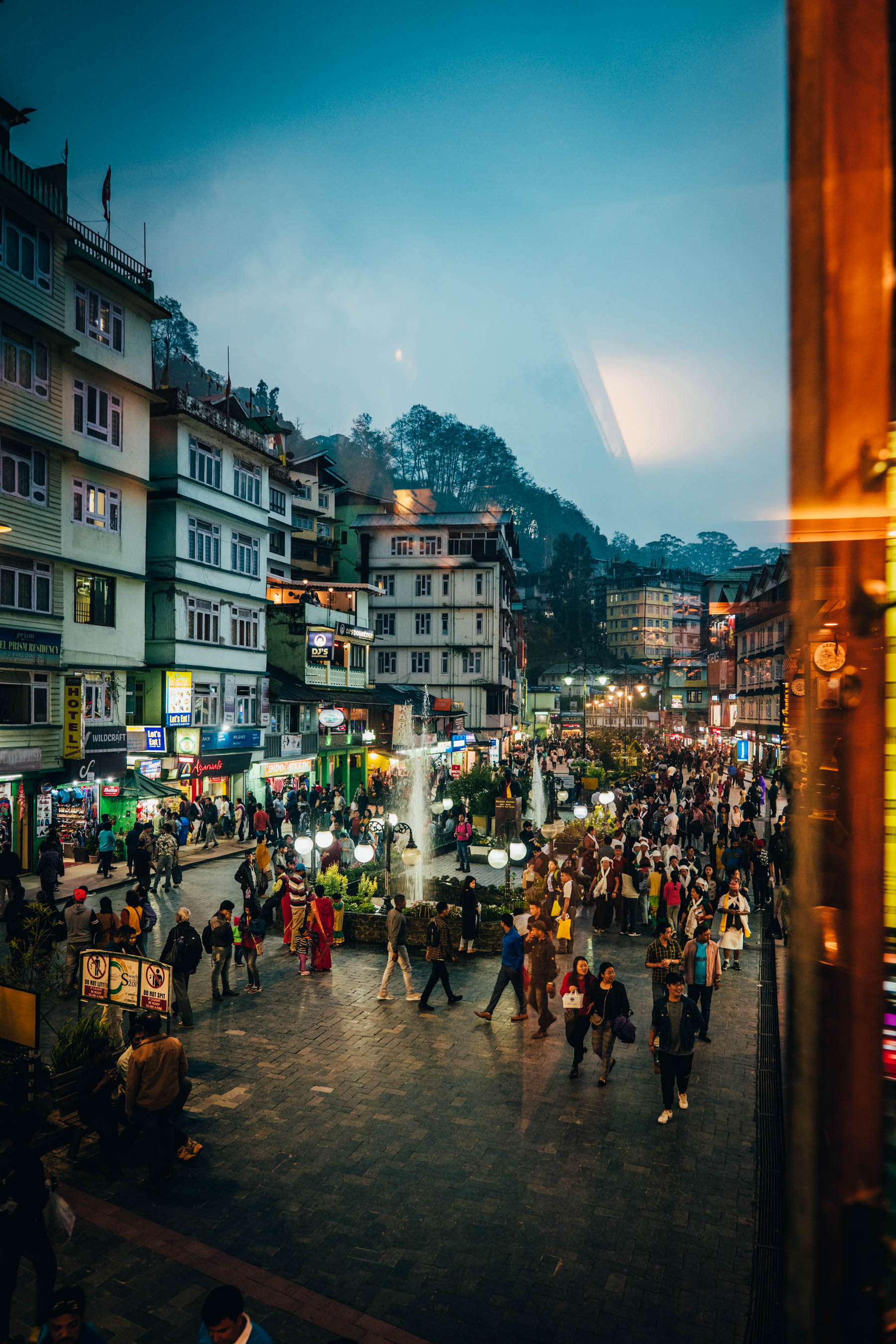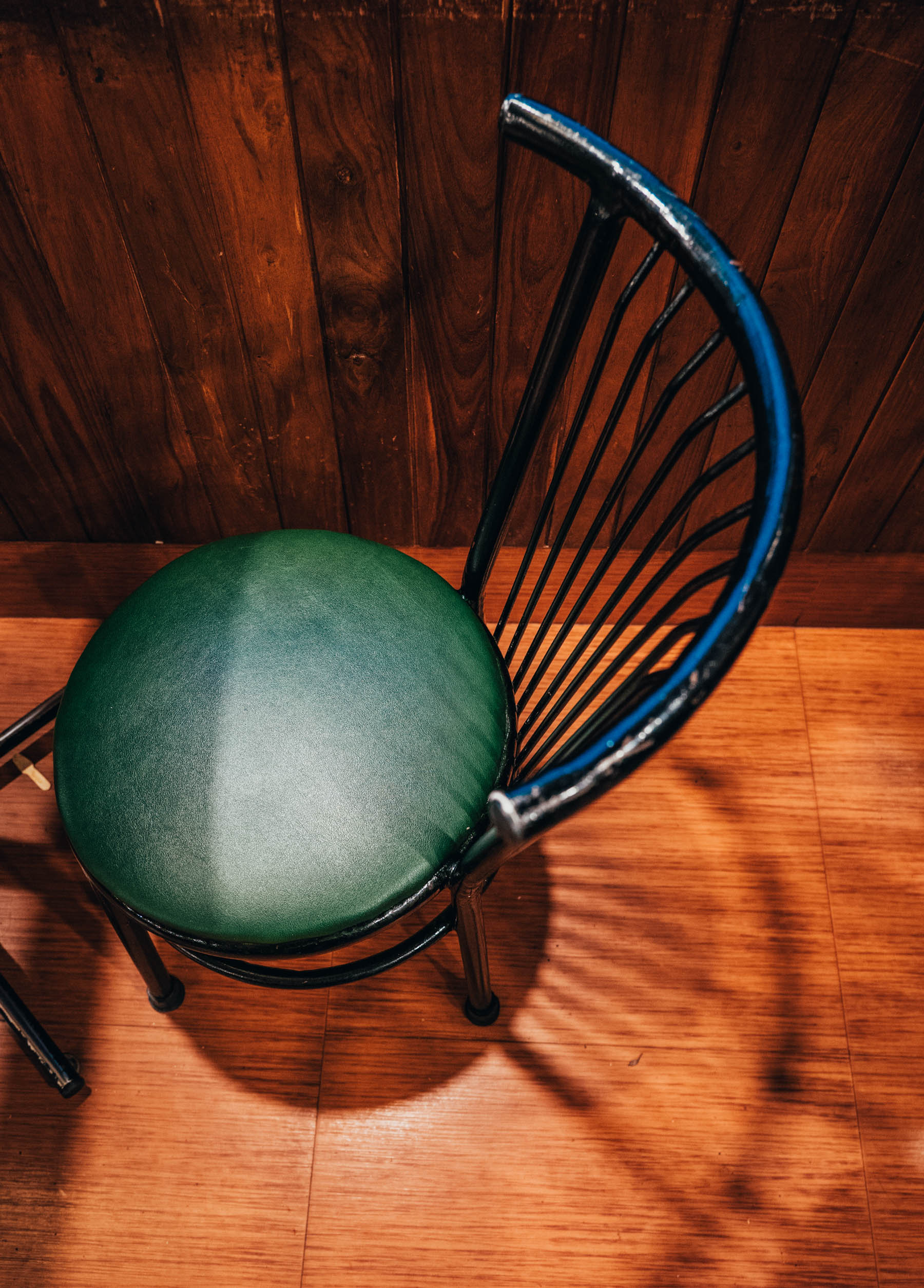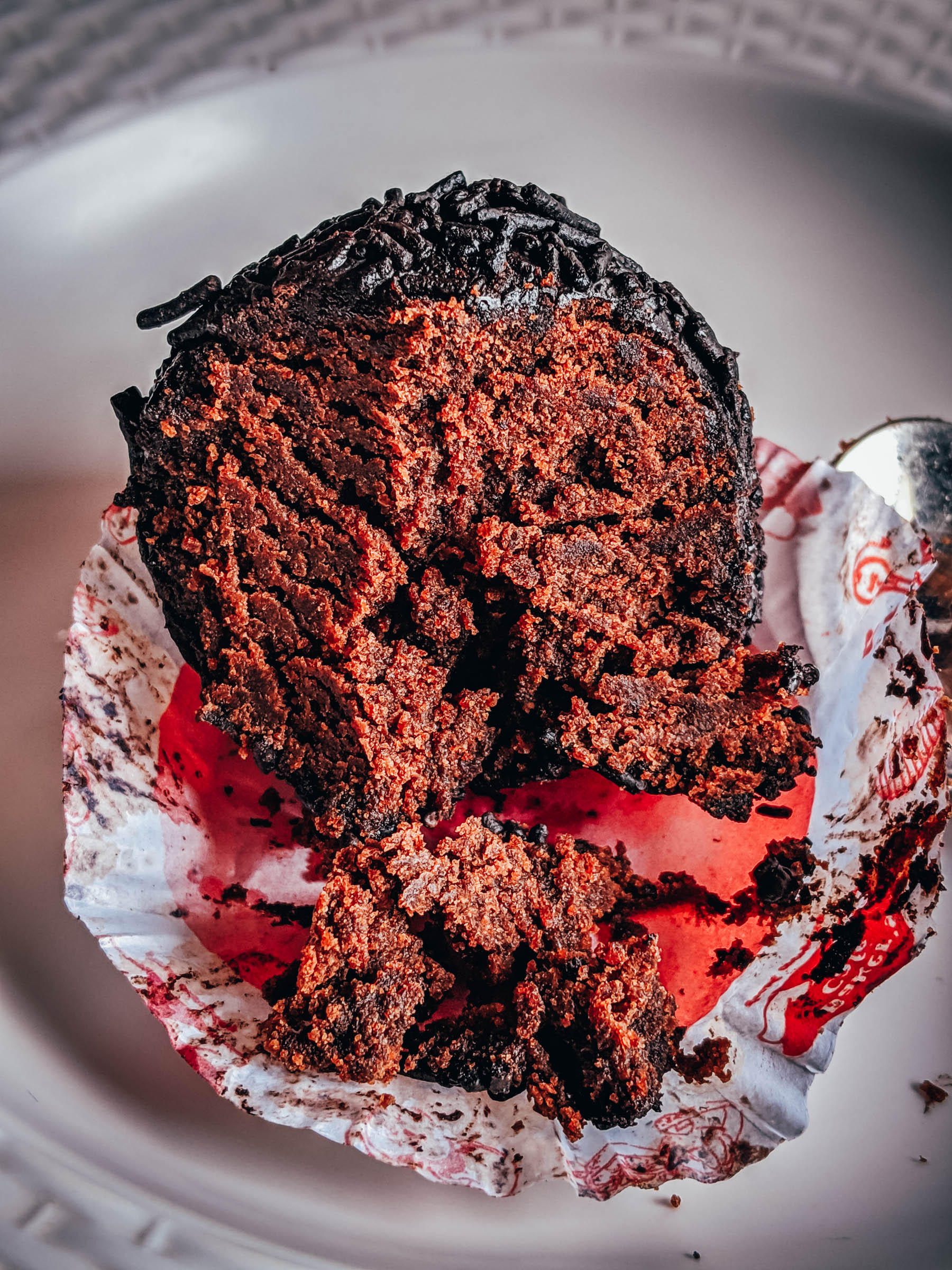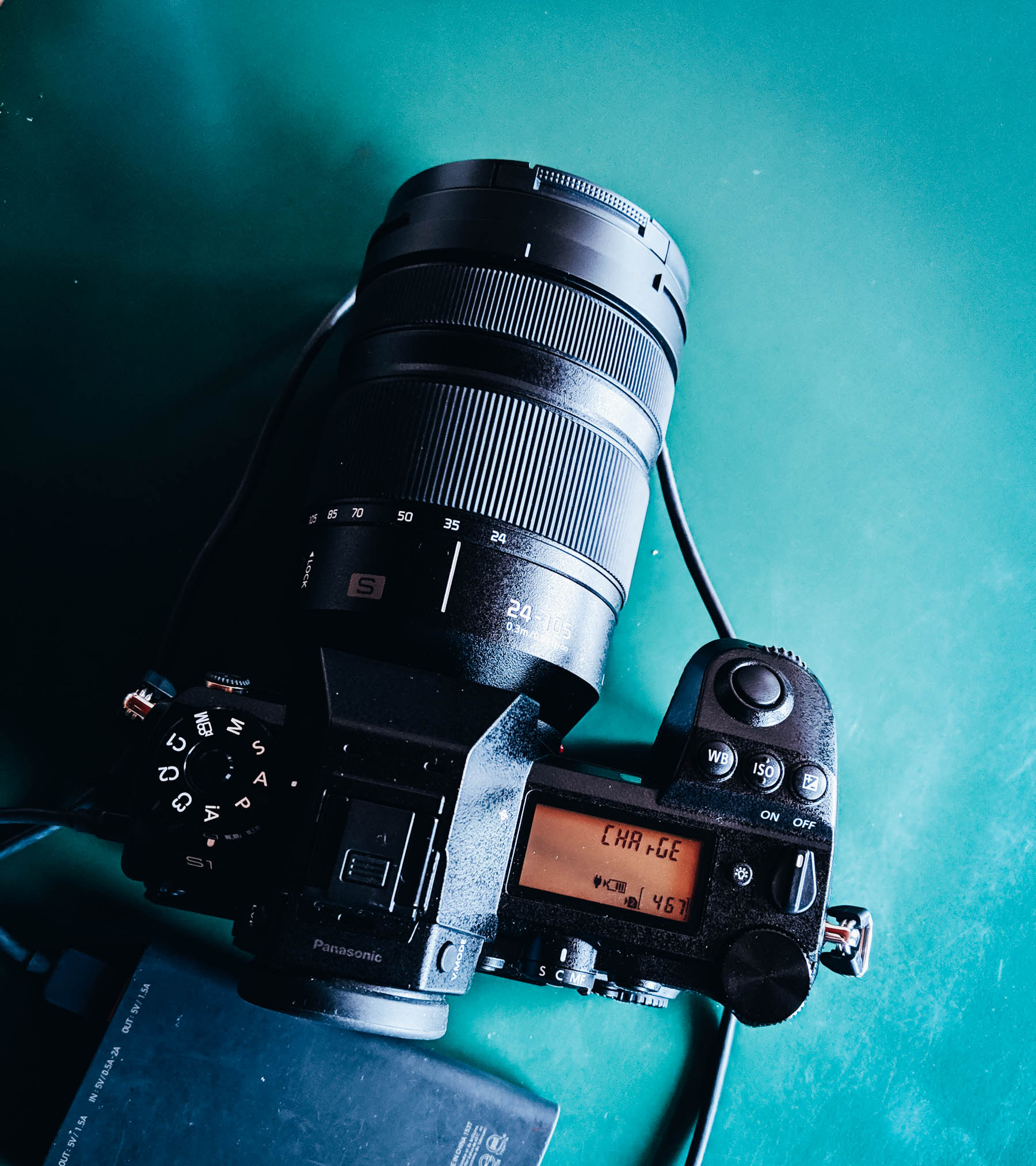 Baker's Cafe : great mountain views on a clear day – we were rained out, so there was a lot of fog and clouds rising up from the valley. Good service. Food is a reminder of small mountain cafes outside schools and colleges. Great ambiance. You can choose seating to peek out to MG Road or the mountains. ( The featured image on this blog post is of the view we had from Baker's Cafe. ) Oooh – the Rum Ball was nice – I liked it, B didn't. We spent a whole day here, I went downstairs intermittently, to photograph some street style. Came back to charge the camera ( yeah – can charge using a USB C cable! ) and charge myself with FOOD.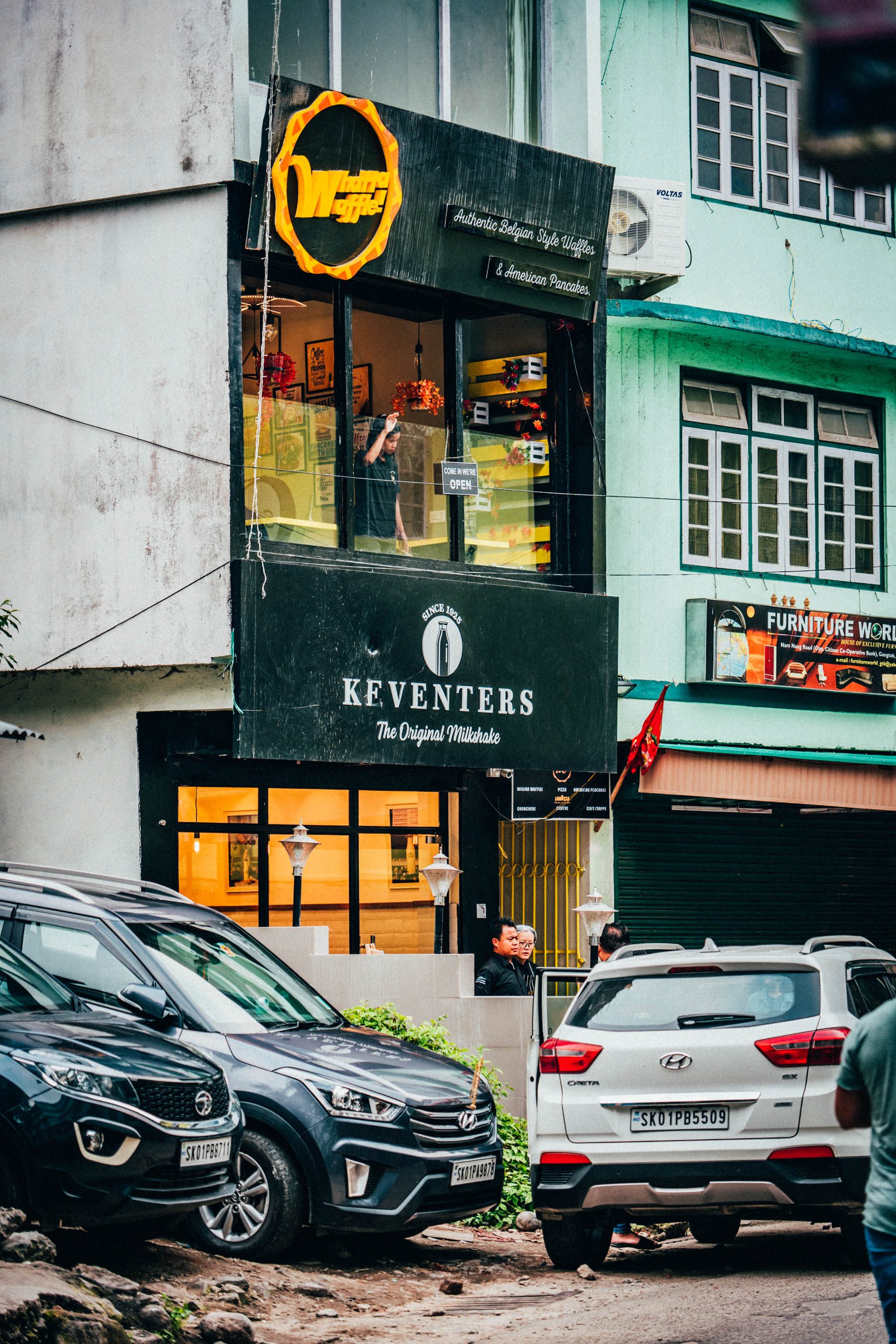 WhattaWaffle : if you're looking for good pancakes and waffles, look no further. Once the market ends, on your left, there's a Keventers, above which is WhattaWaffle. The ambiance, however, is geared toward flashy 15 year olds who want an Instagrammable selfie spot.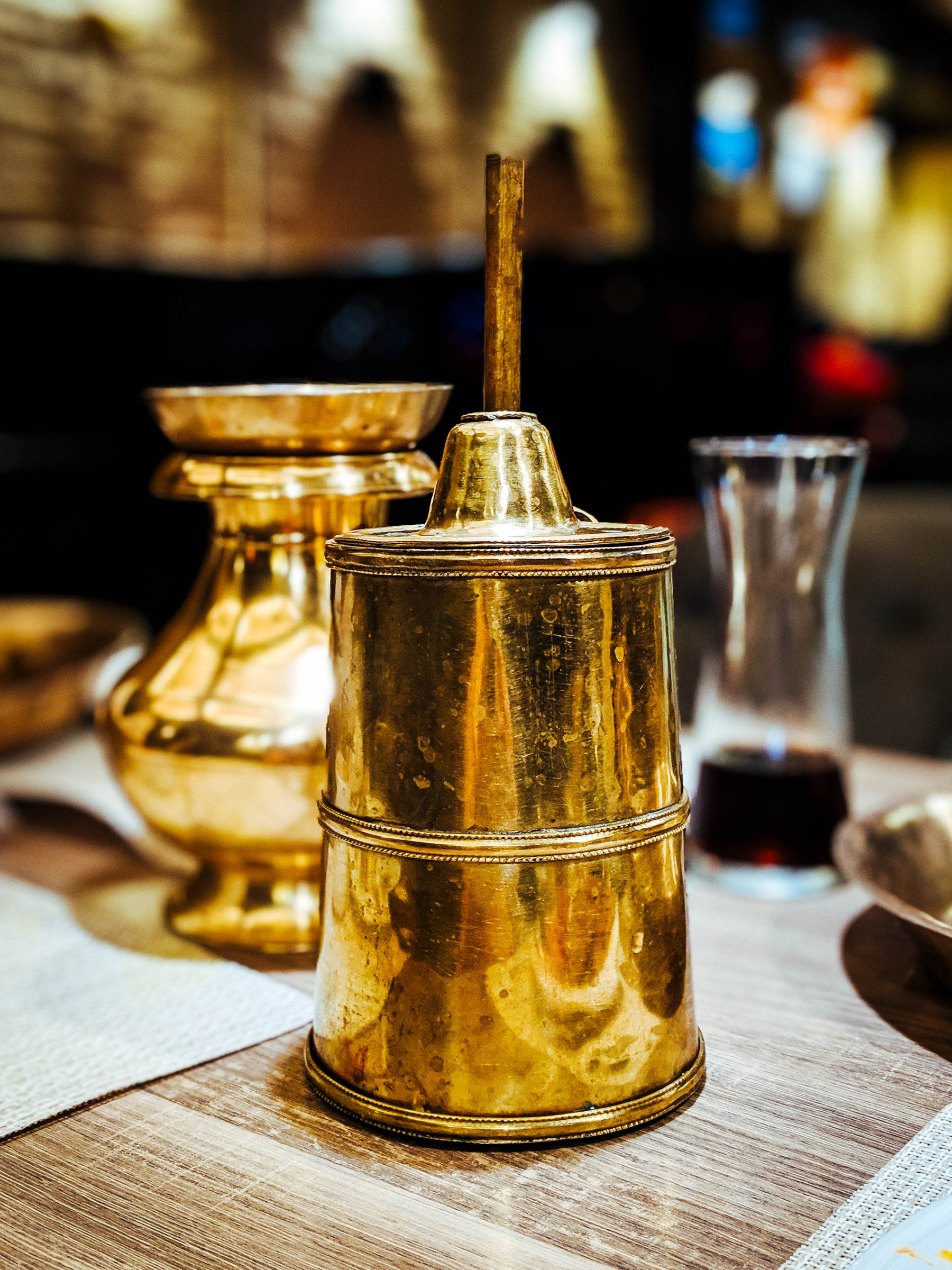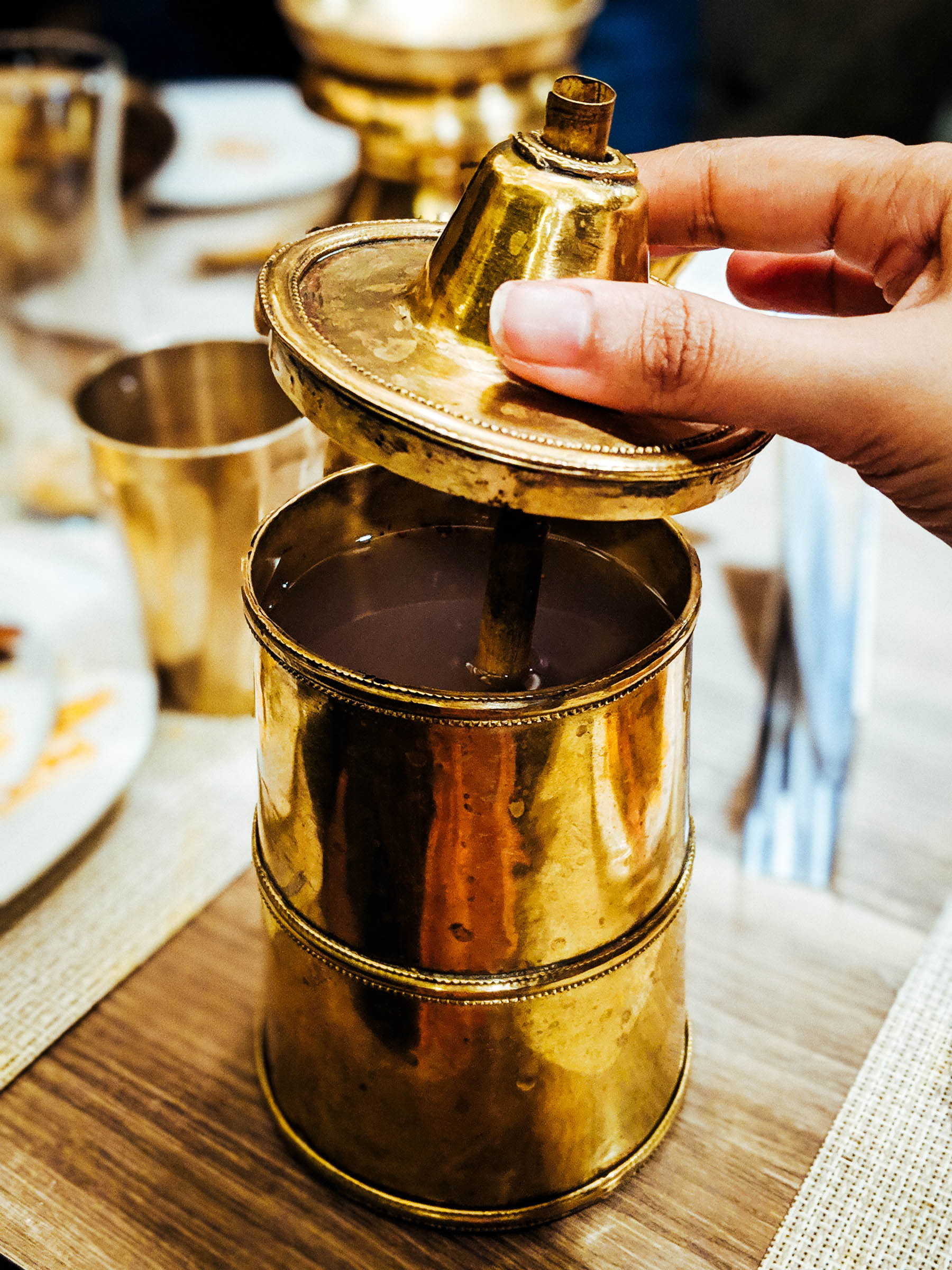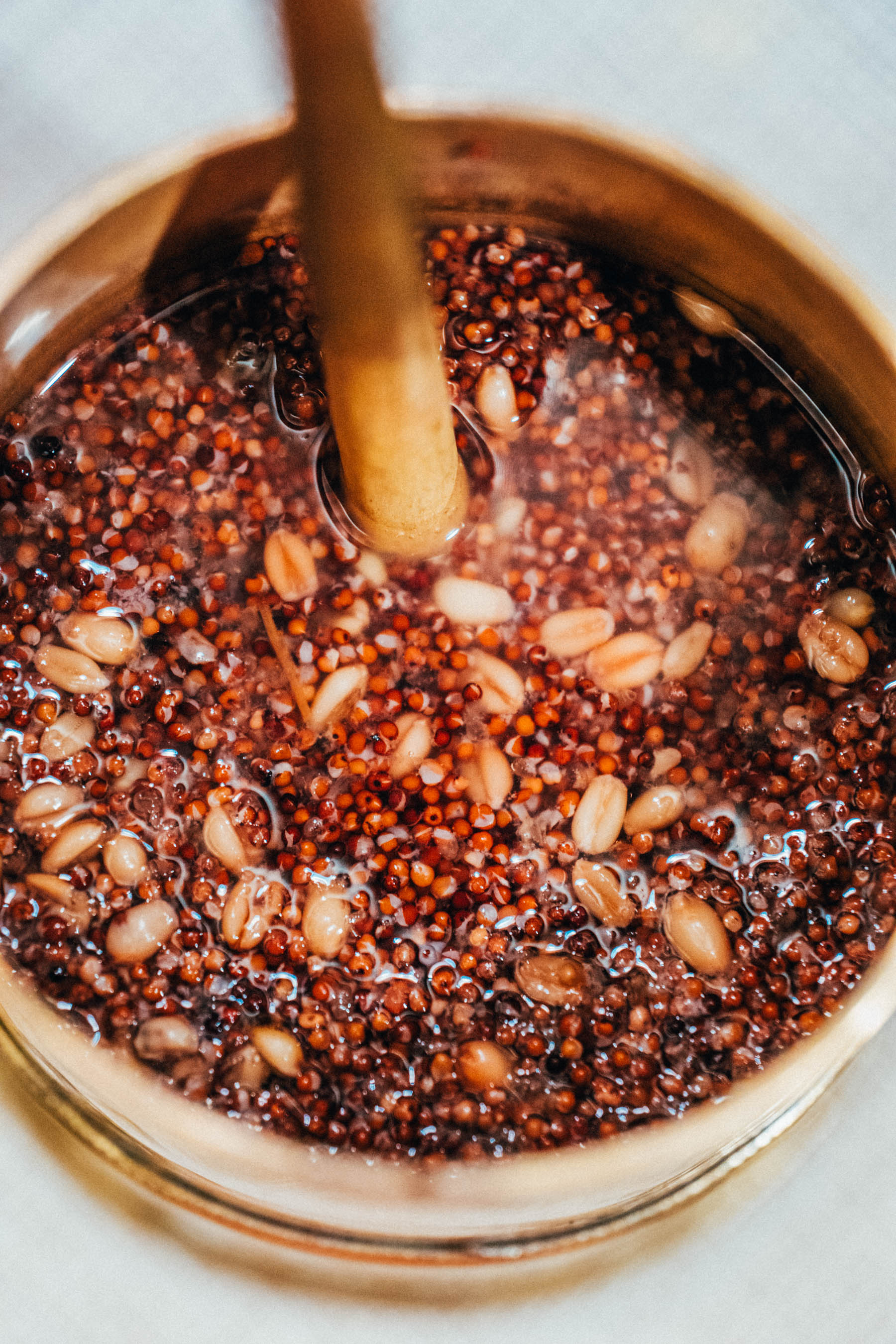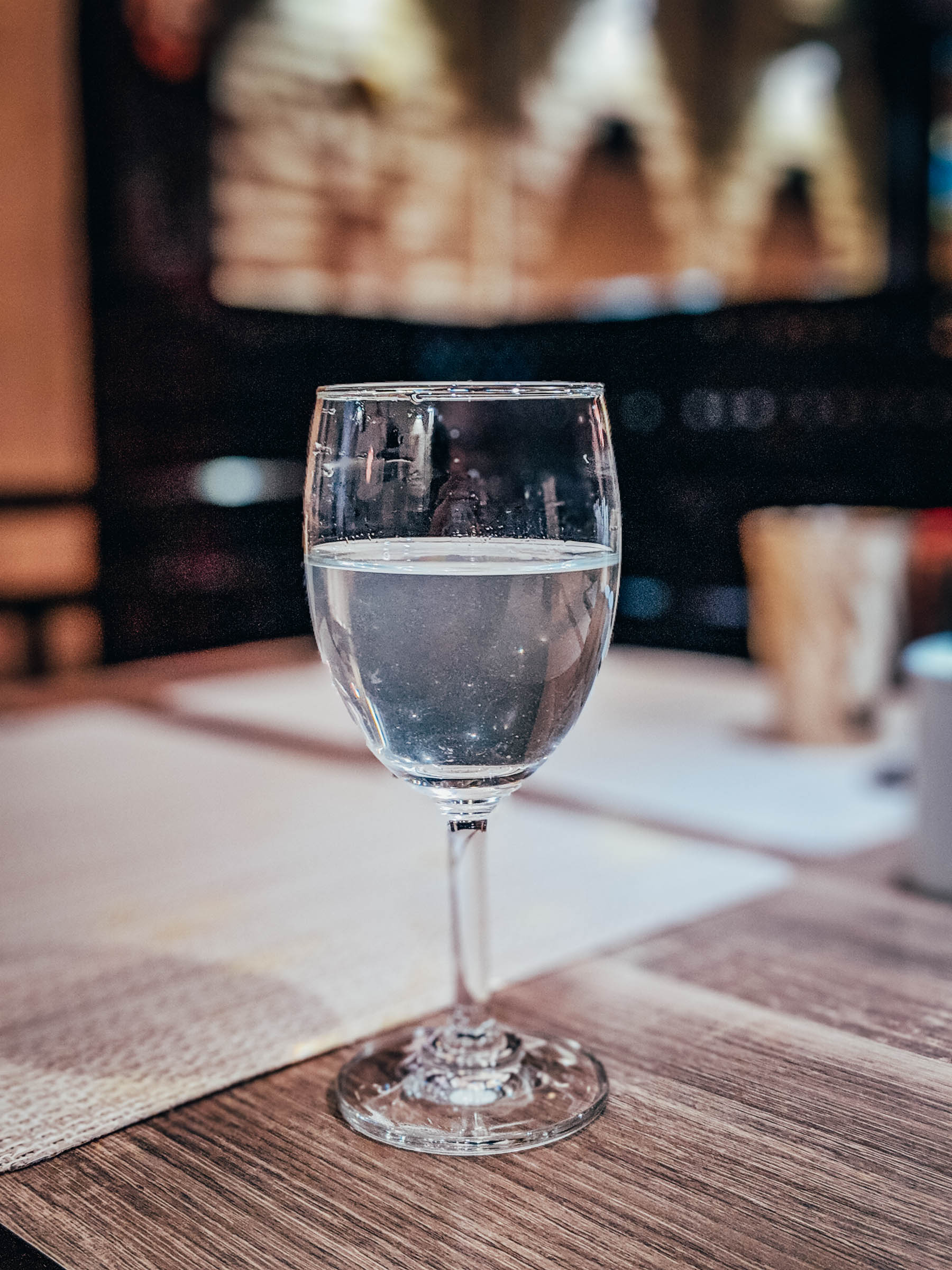 Nimthos : they were super quick with the social media re-posts but most of everything else was so-so. They have something similar to the Bhutva ( mutton tripe ) from the Kumaon Hills, which was delicious. The Chilli Pork was also good. The Shaphaley was ok. The local alcohol that they serve was the highlight for me. Teen-paani ( rice alcohol, served chilled ) and Tongba ( millet alcohol, served warm ), were delicious and quite the experience. Most of Nimtho's kitchen staff were unavilable for some reason, so most of the stuff on the menu was unavailable as well. They only had two wait staff serving about 15-16 people on 4-5 tables.
Baskin Robbins had more ice cream flavours than I had anticipated.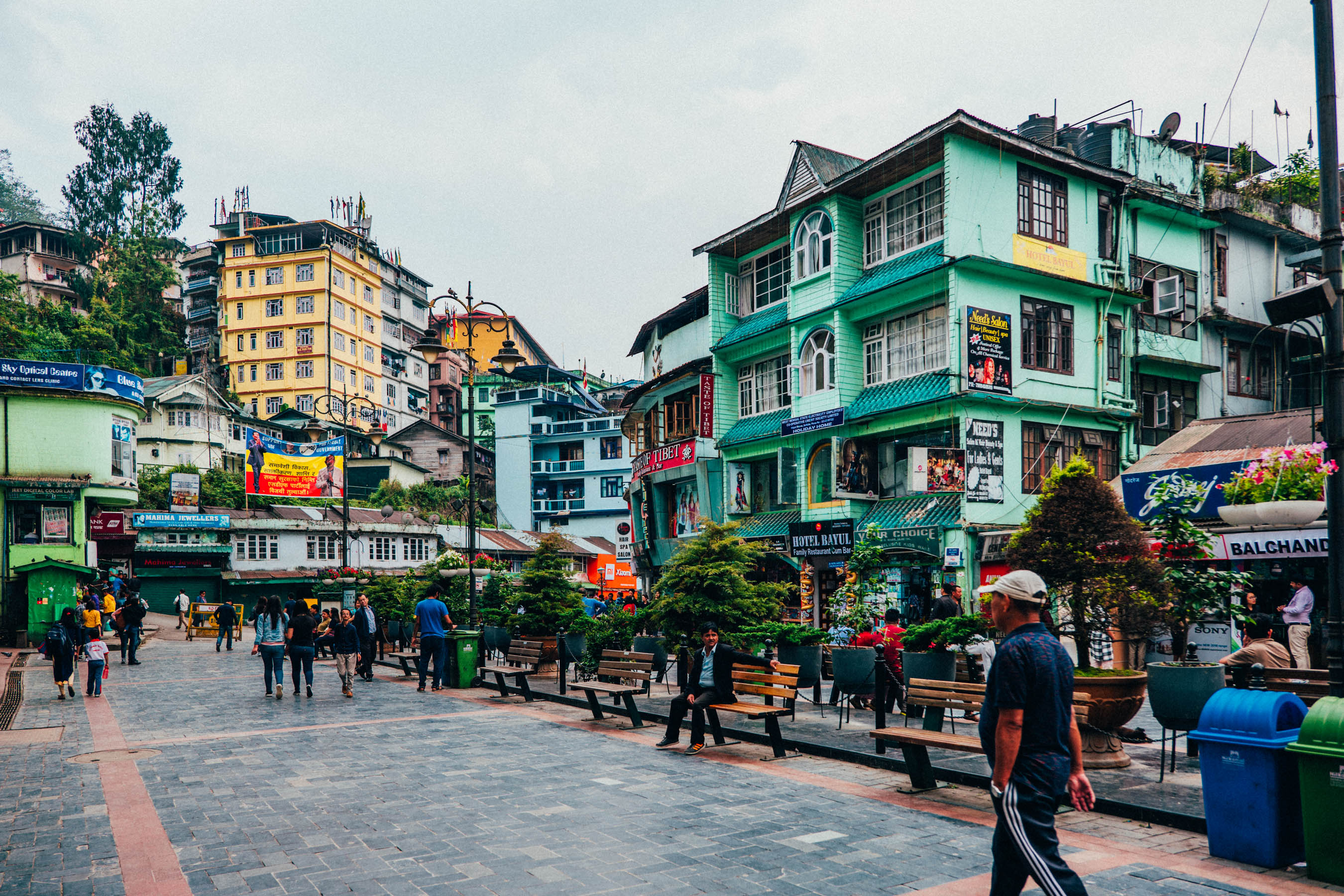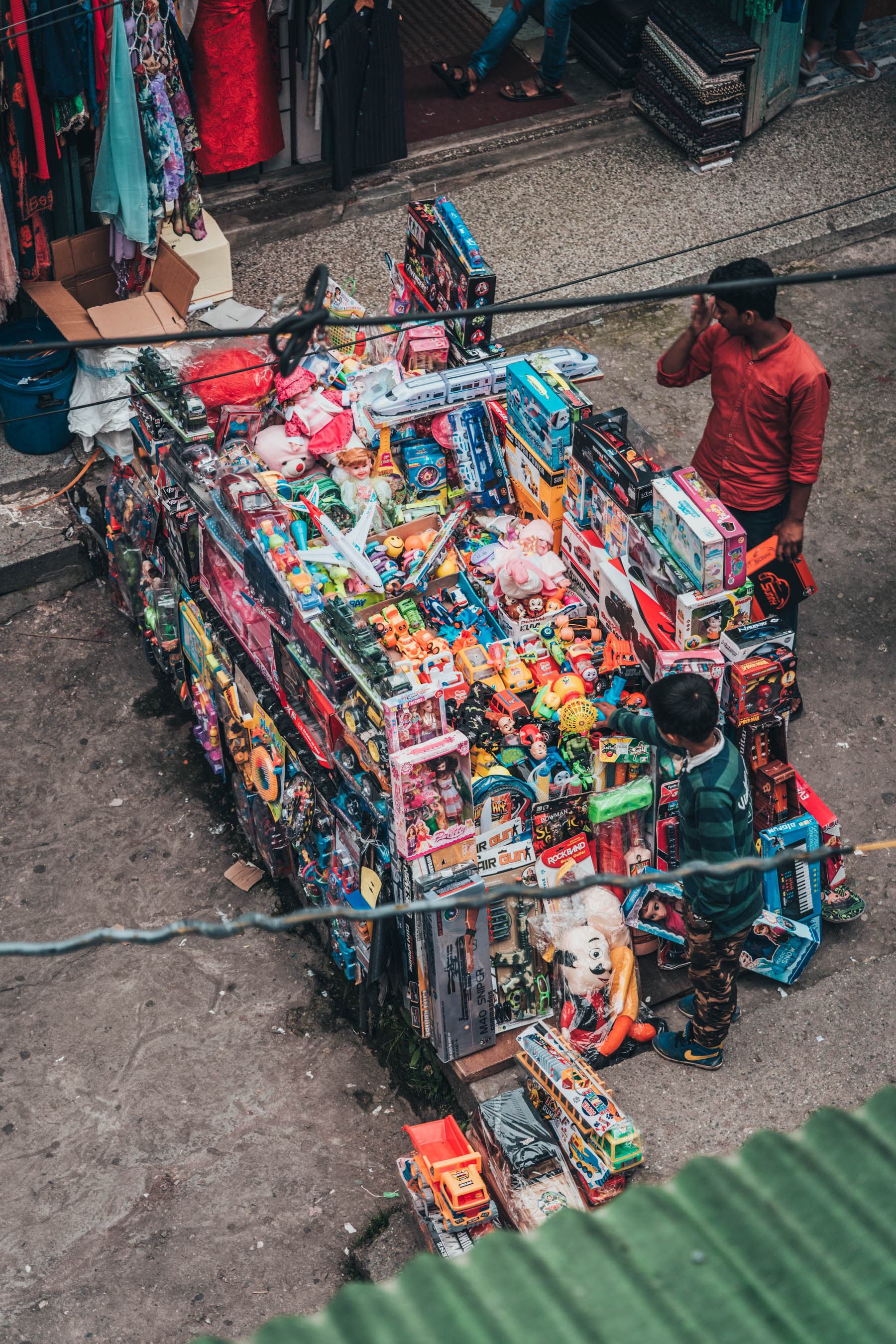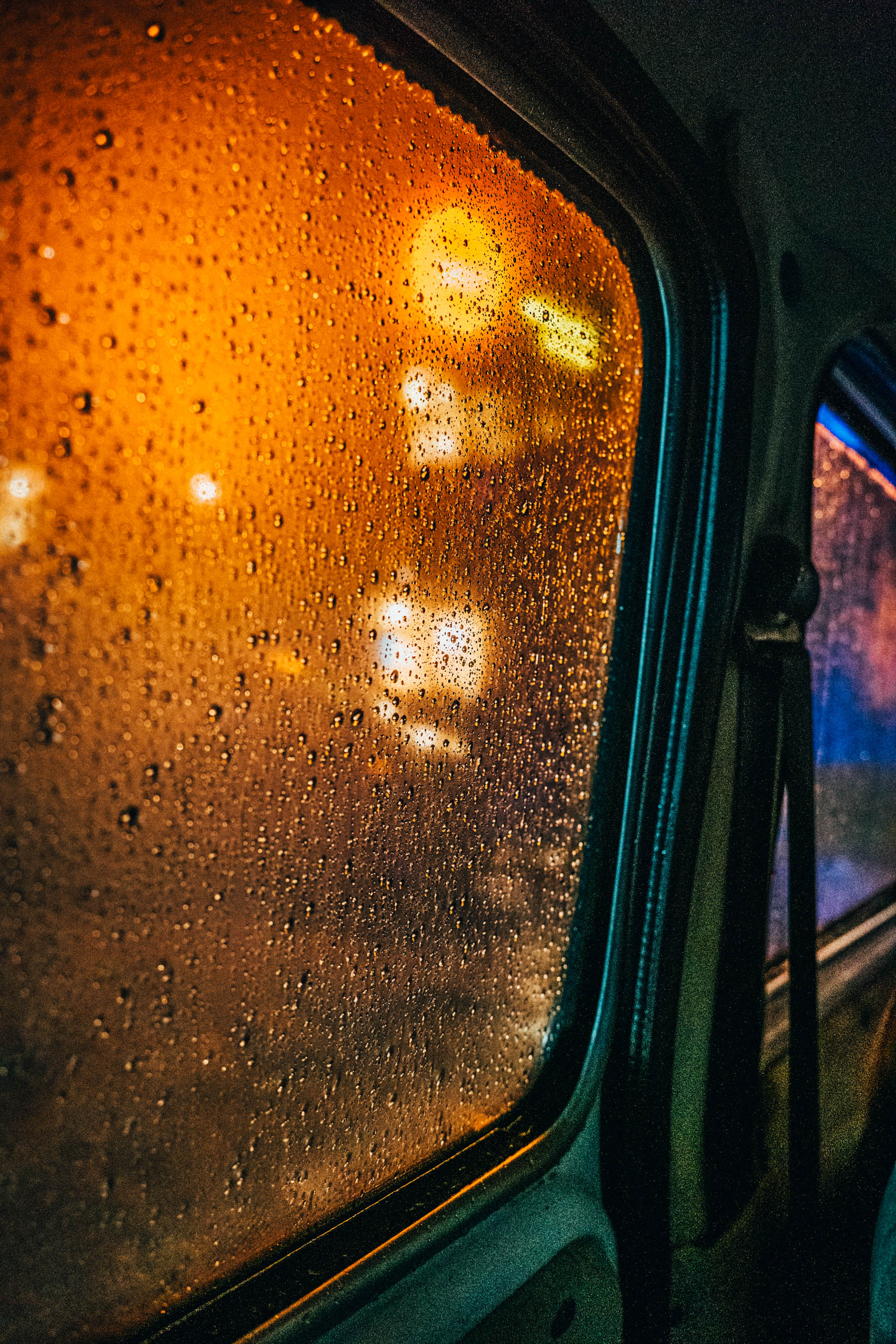 Sit on the benches on MG Road to people-watch. Weather permitting of course. I had carried my umbrella with me from Delhi but it was mostly useless against the sudden downpour. I was wearing close shoes – no mesh / no cloth. And I was carrying a jacket for the nippy evenings.
We later found out that at least the beginning of May is a heavy tourism time for Sikkim. And that it will get busier till right before the monsoons. Still, as long as we stayed away from the main roads, the air was great to breathe. Traffic has multiplied over the years in Gangtok but it also seems well-managed, with a ton of traffic police all along the way in the city.
The flora in Gangtok is beautiful even in the month of May. I photographed everything in and around my friend's home. Flower photos don't get old no matter how many years I've been photographing professionally.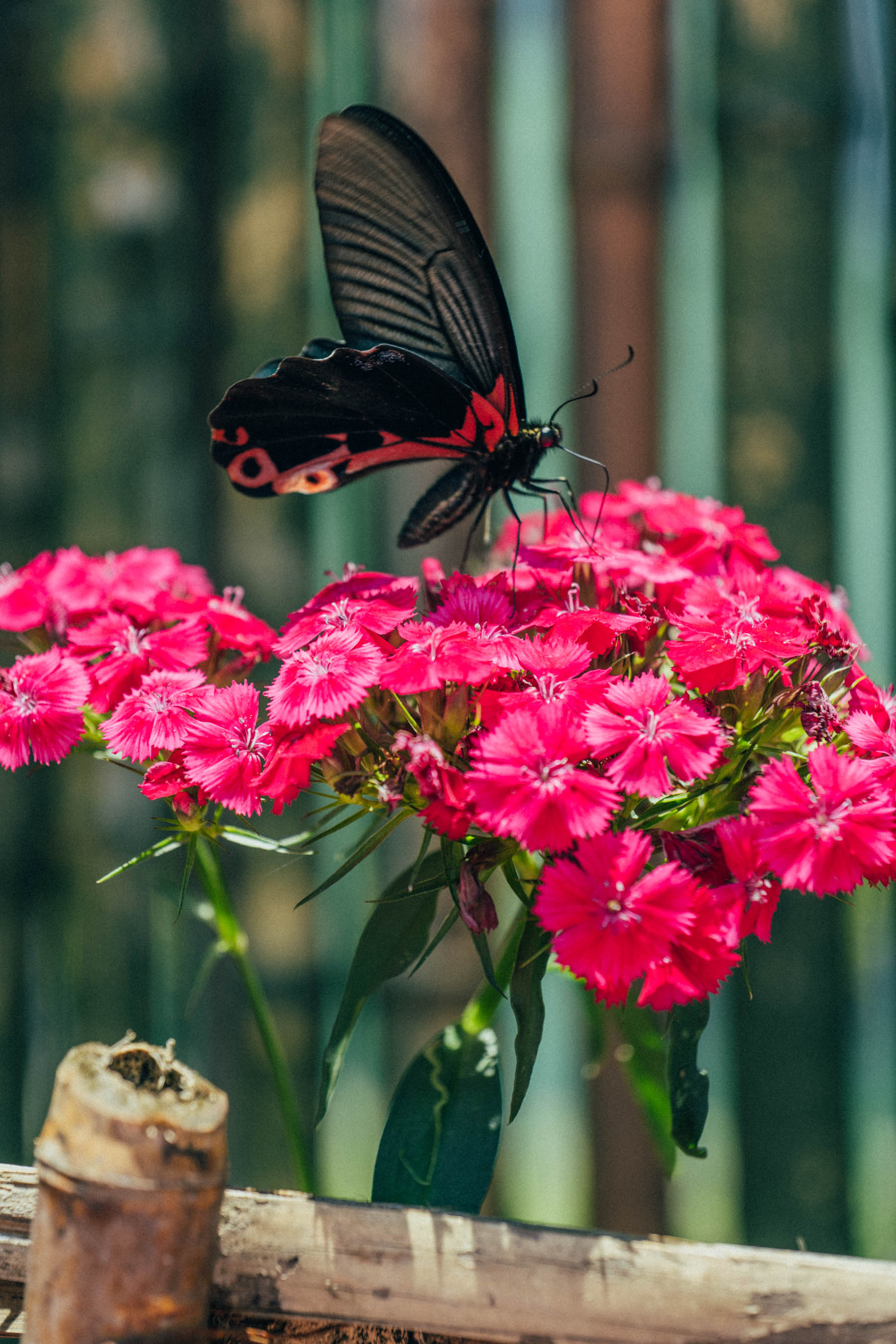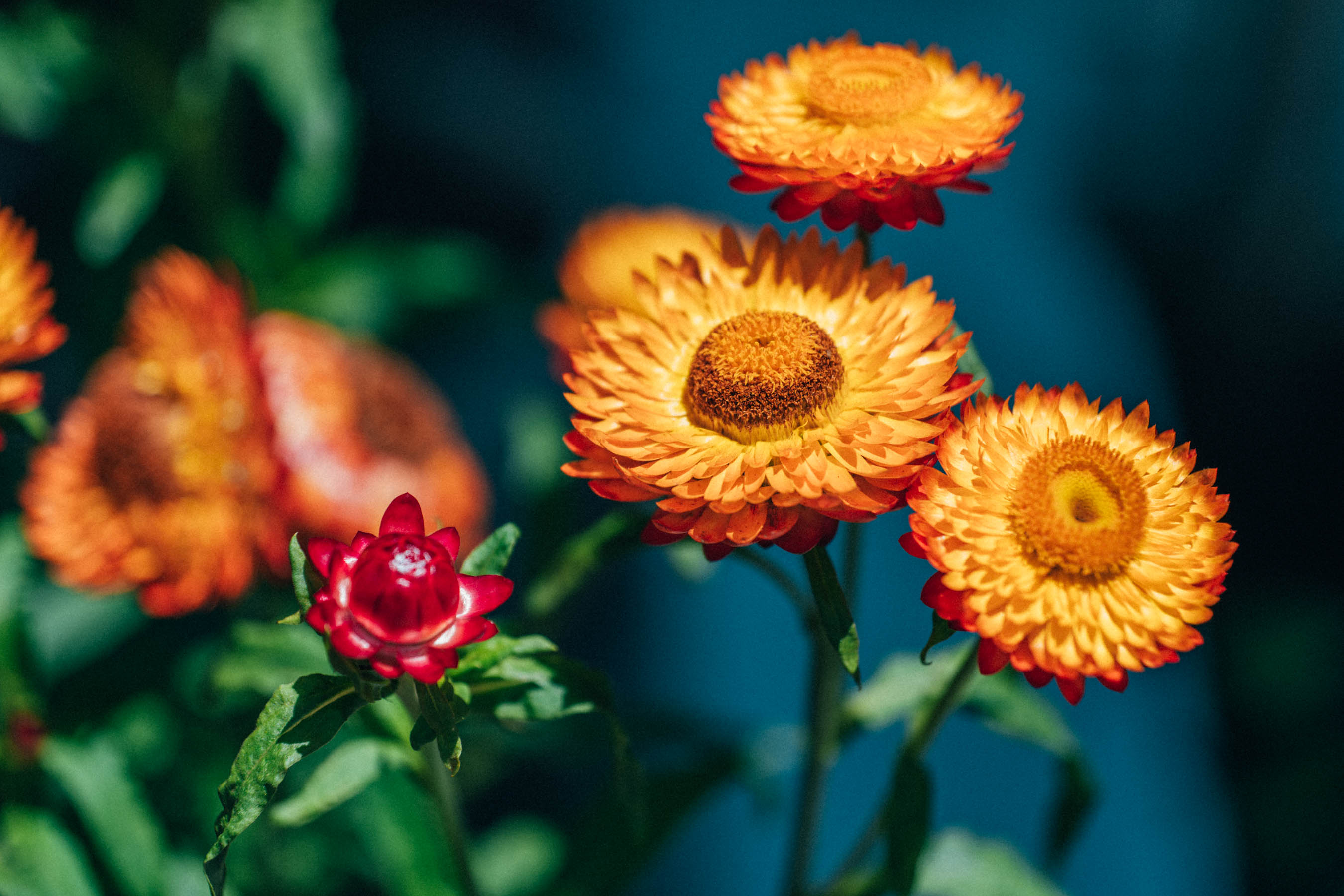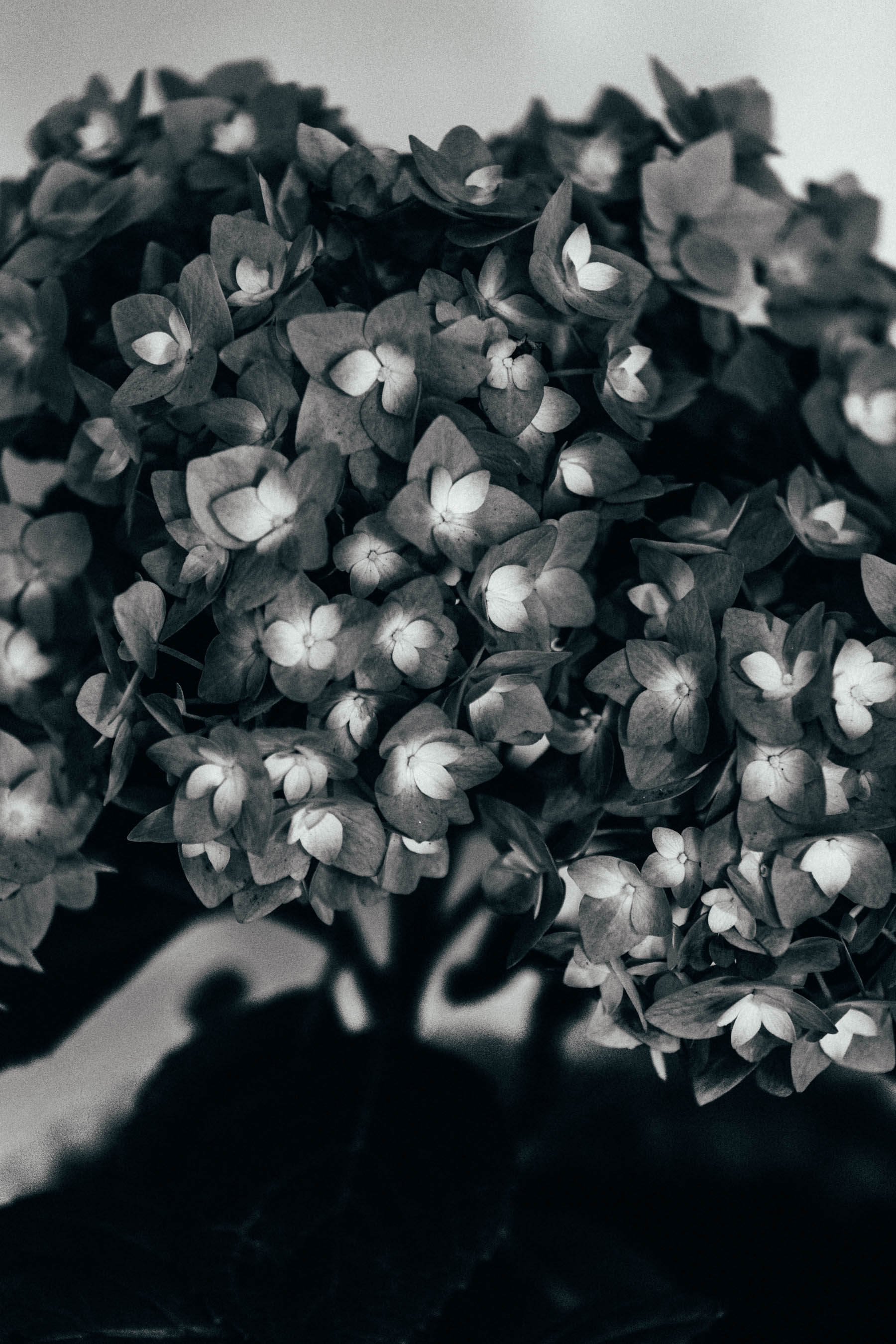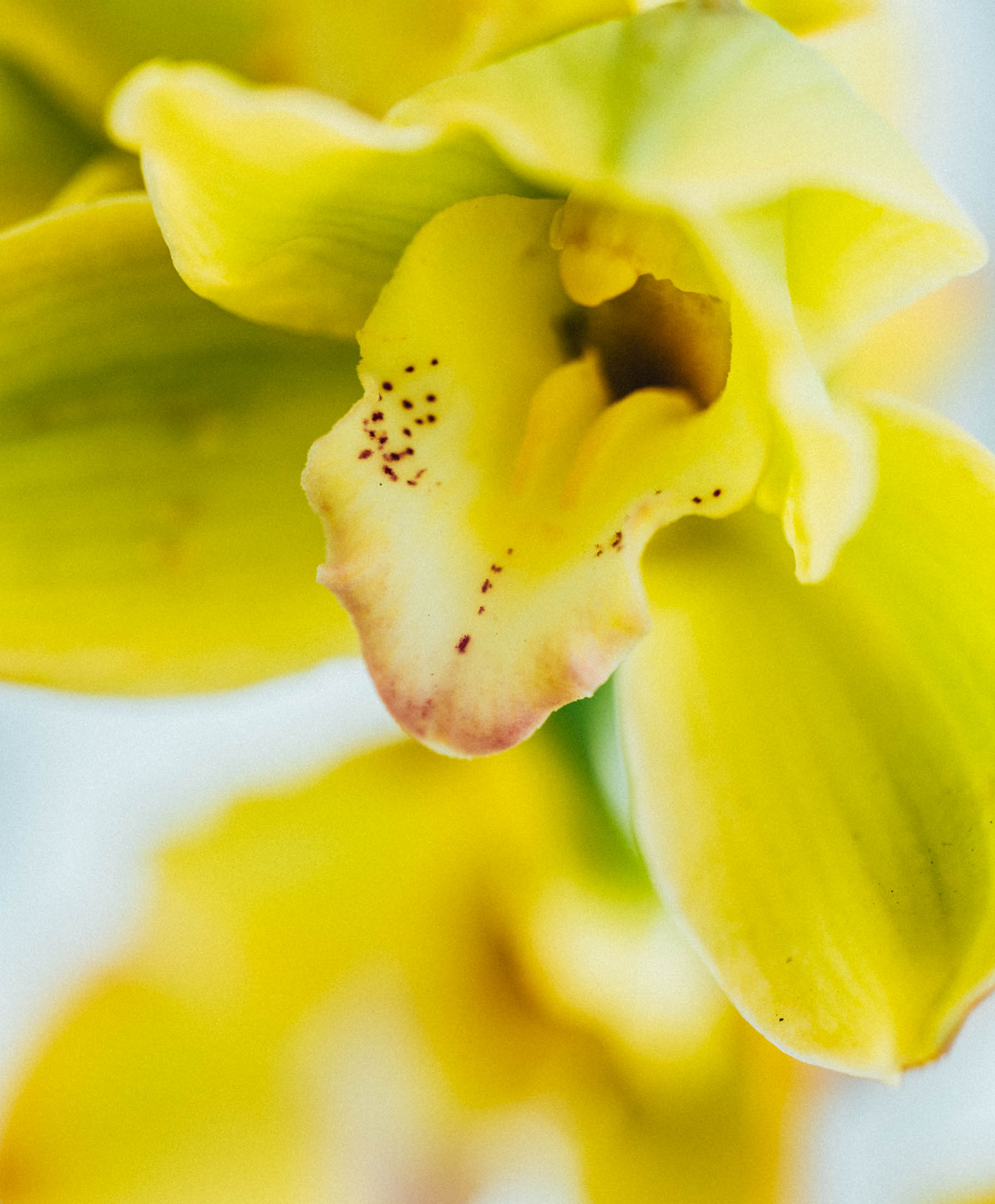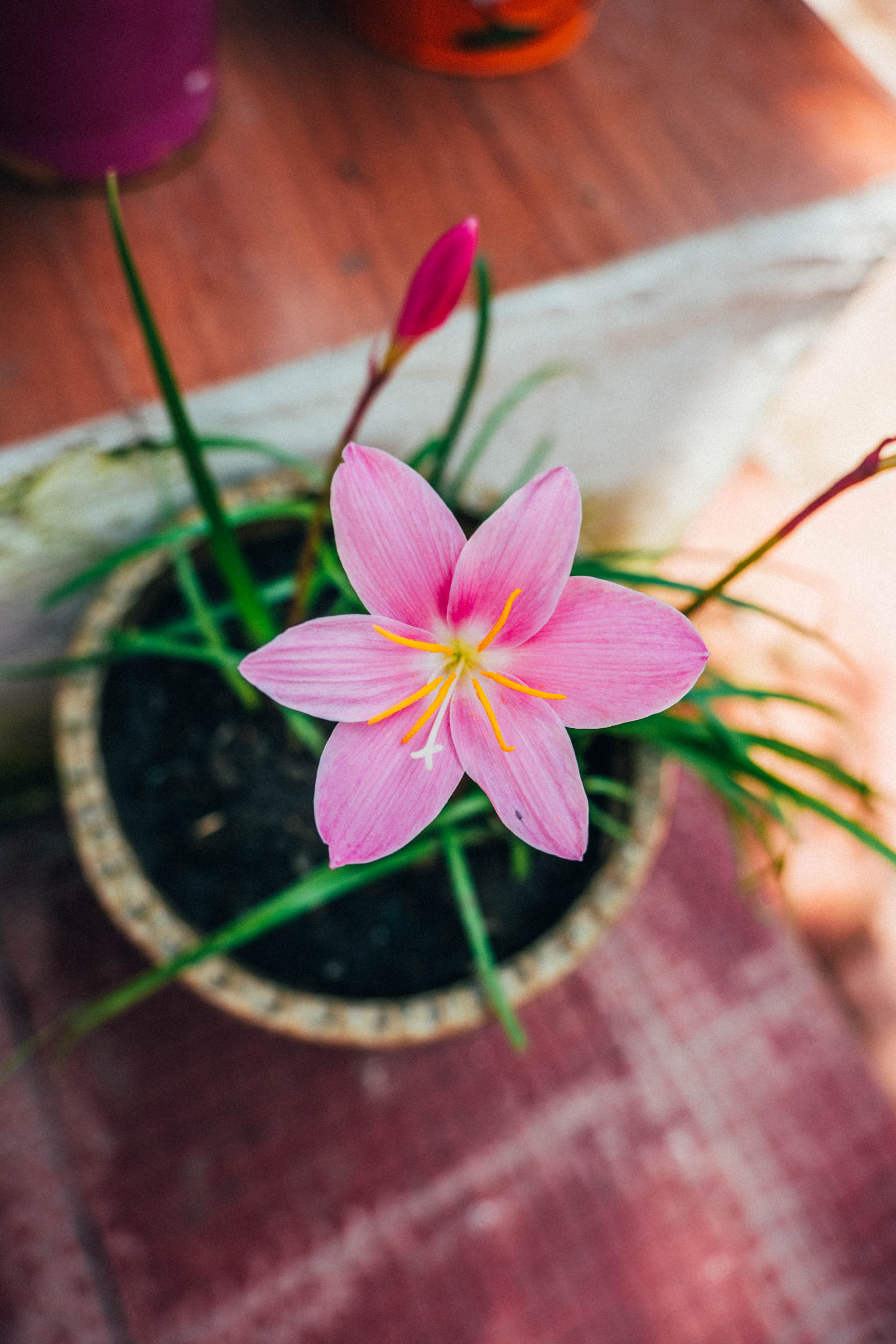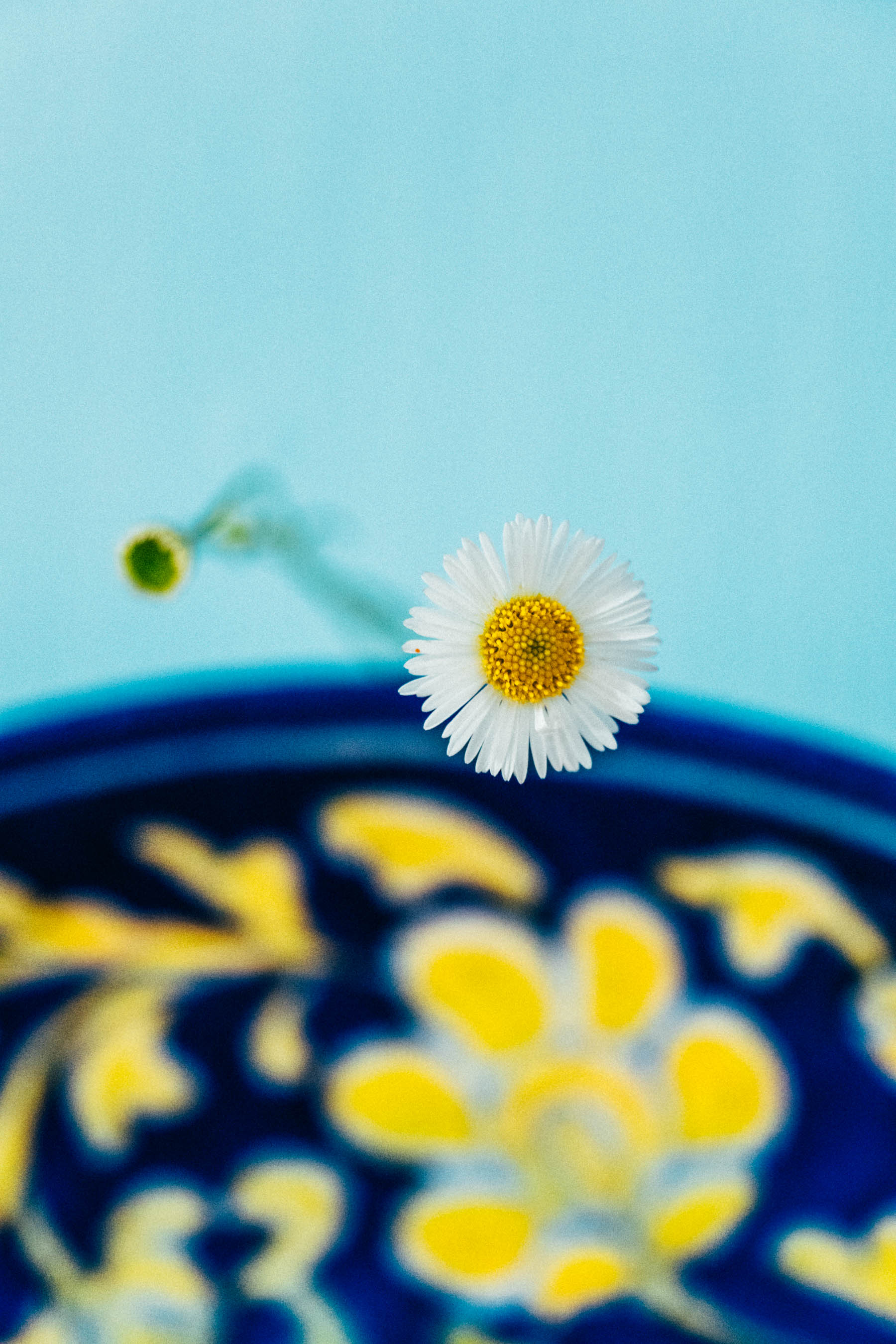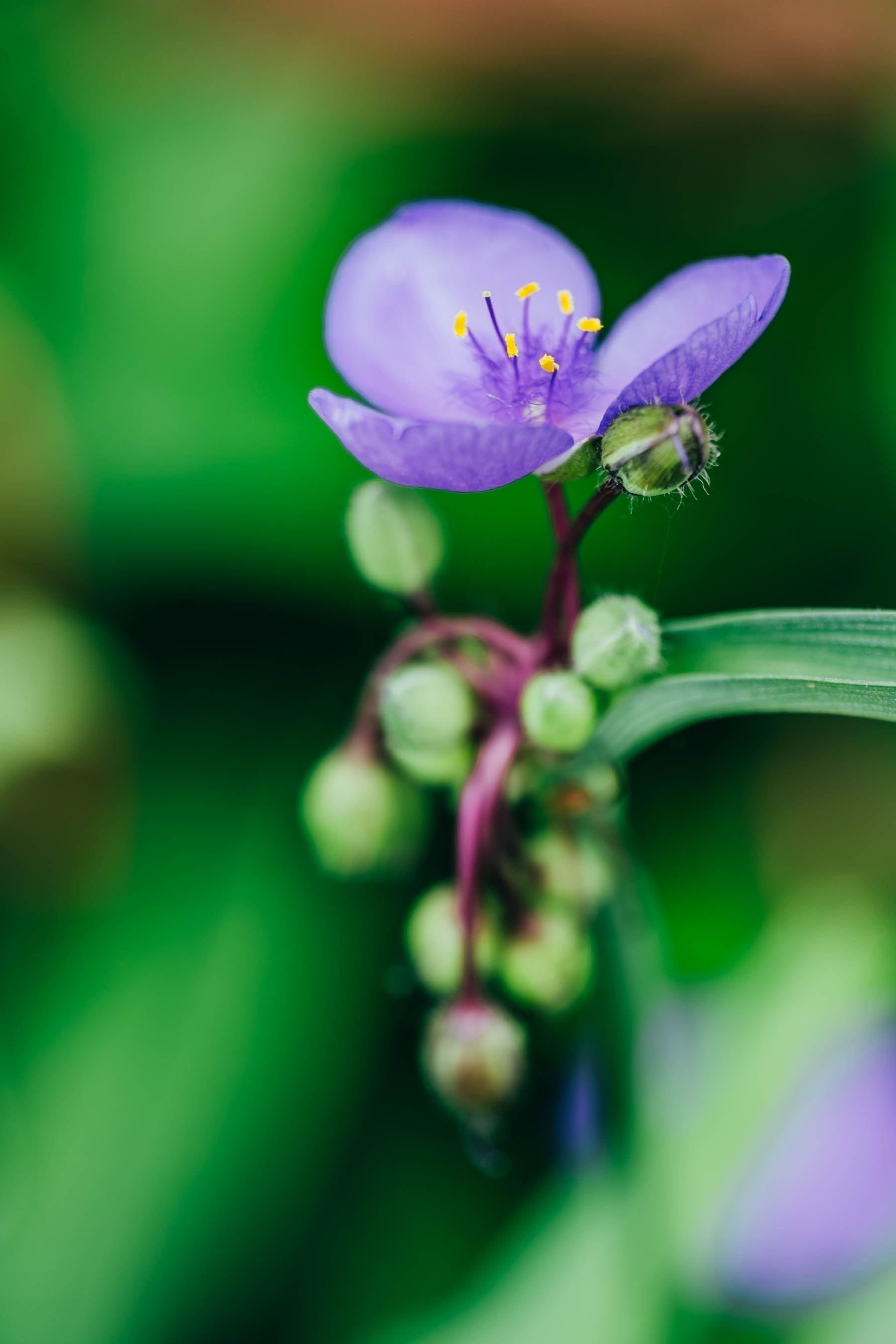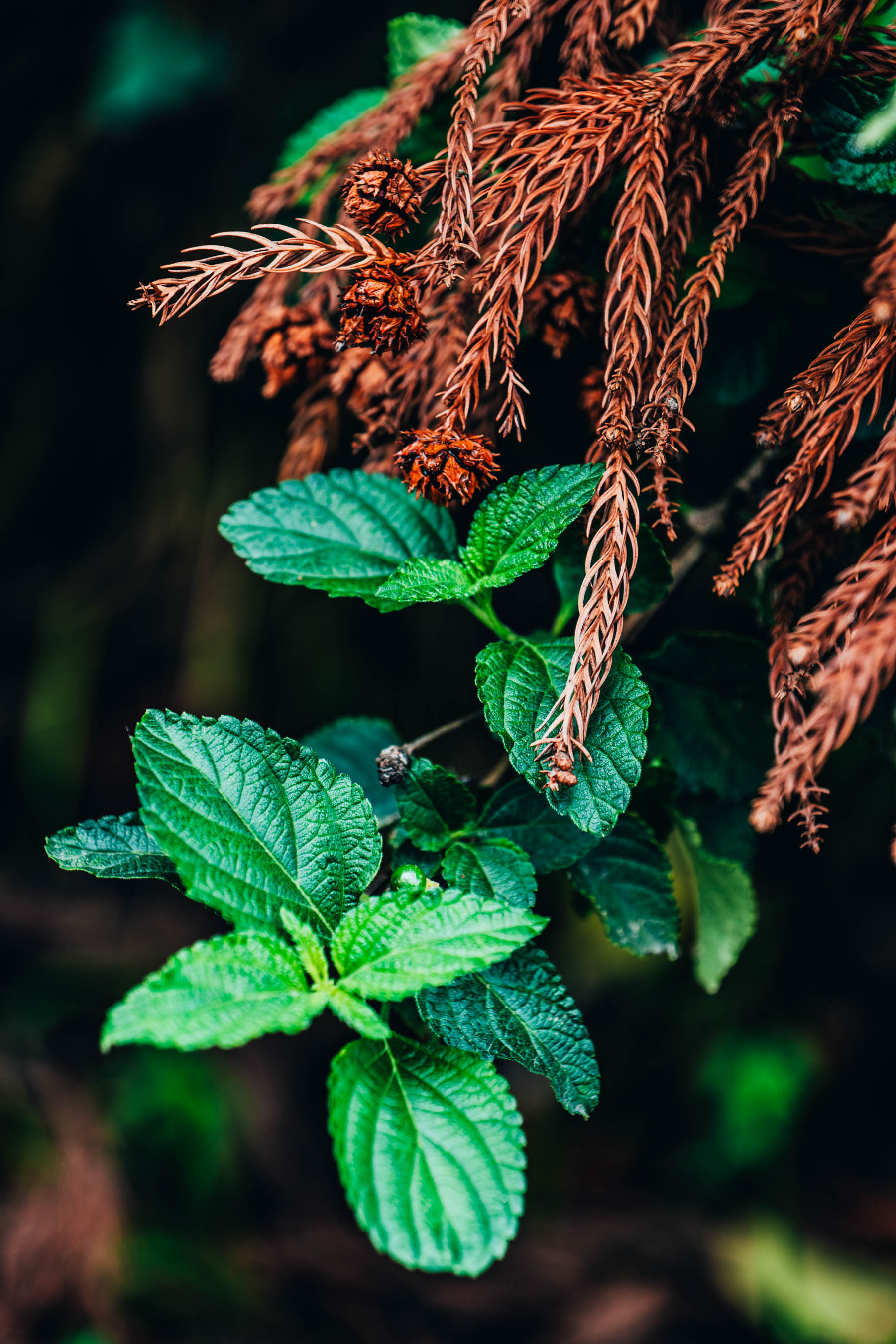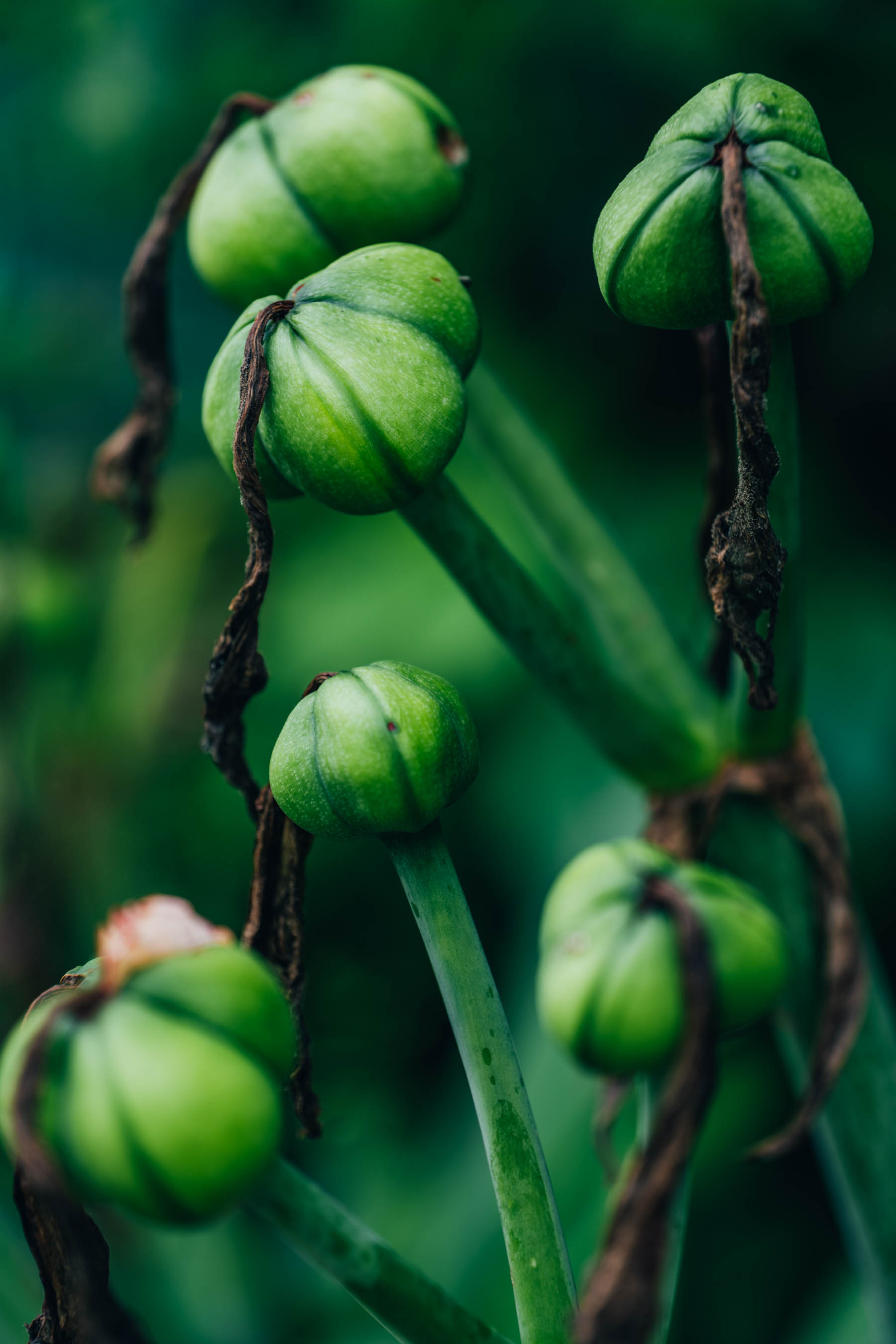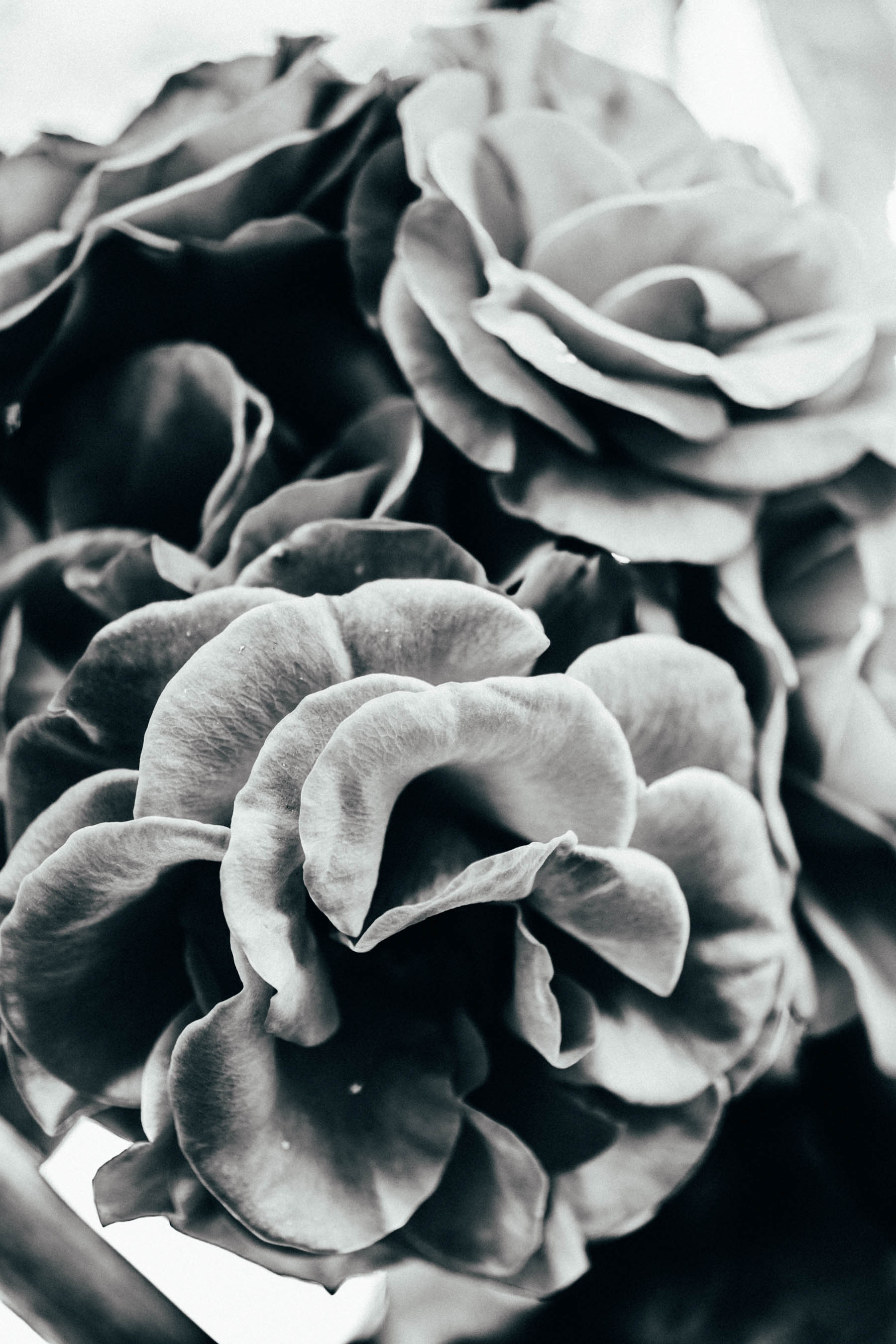 TRIP OVER
The trip was over before I'd had a chance to get comfortable. But it also got me all fired up to head back home and get going on all the stuff I have planned for 2019. My canvases are on their way. My first easel is on its way too. Lots and lots of brooch bases are to be prepped. And the first set of boxes for the brooches are also to be prepped. Some blog posts and some exciting clients.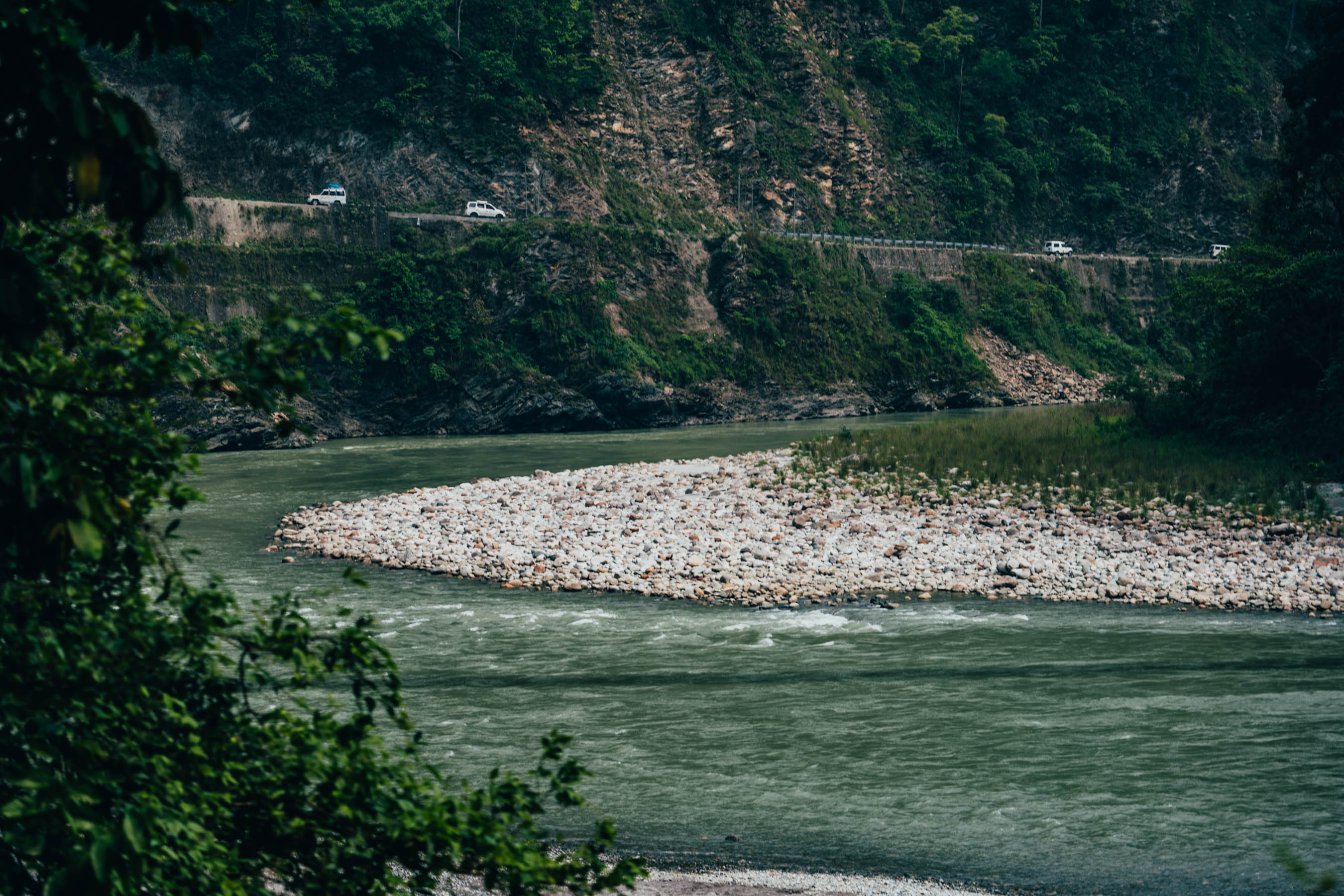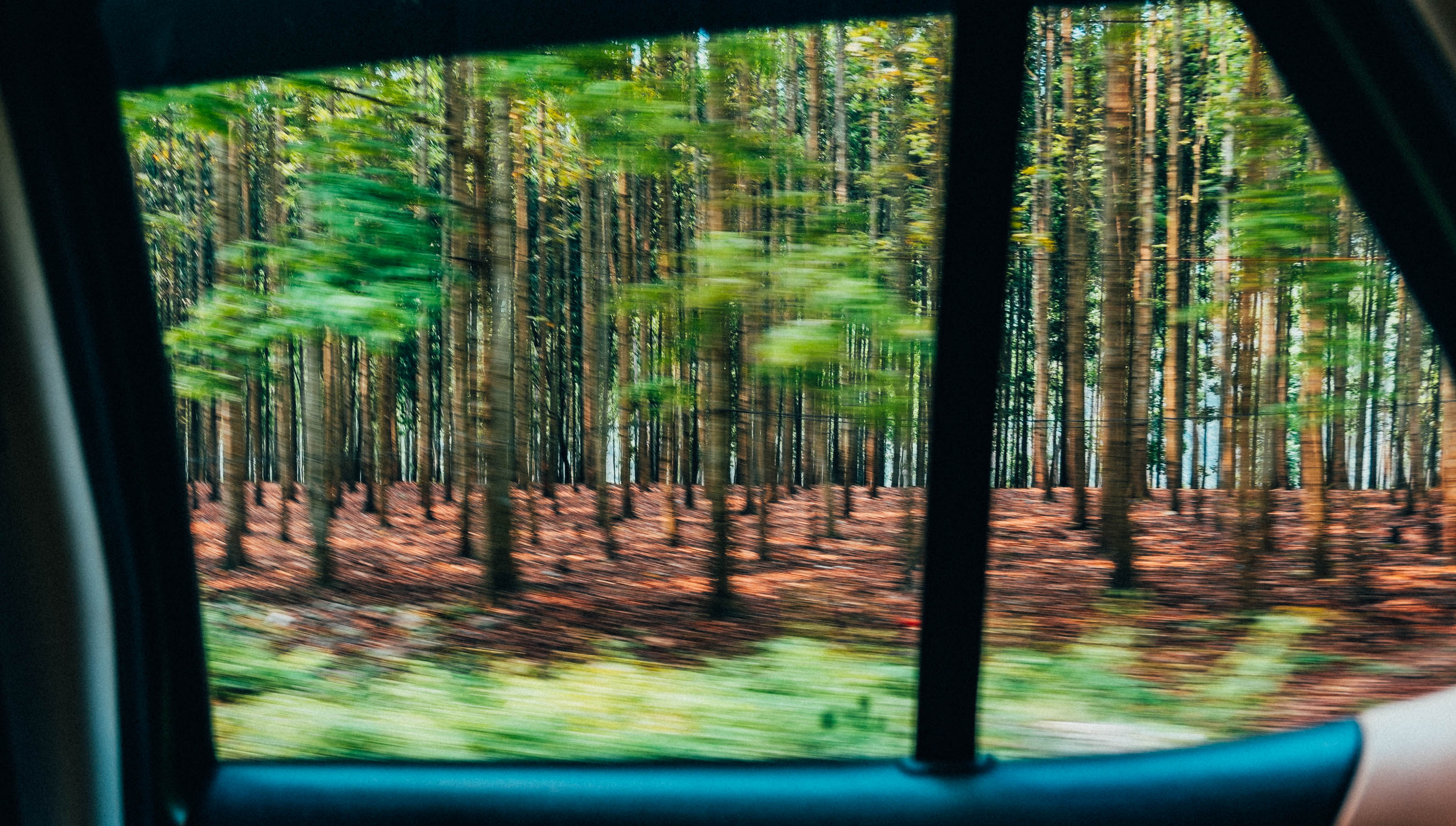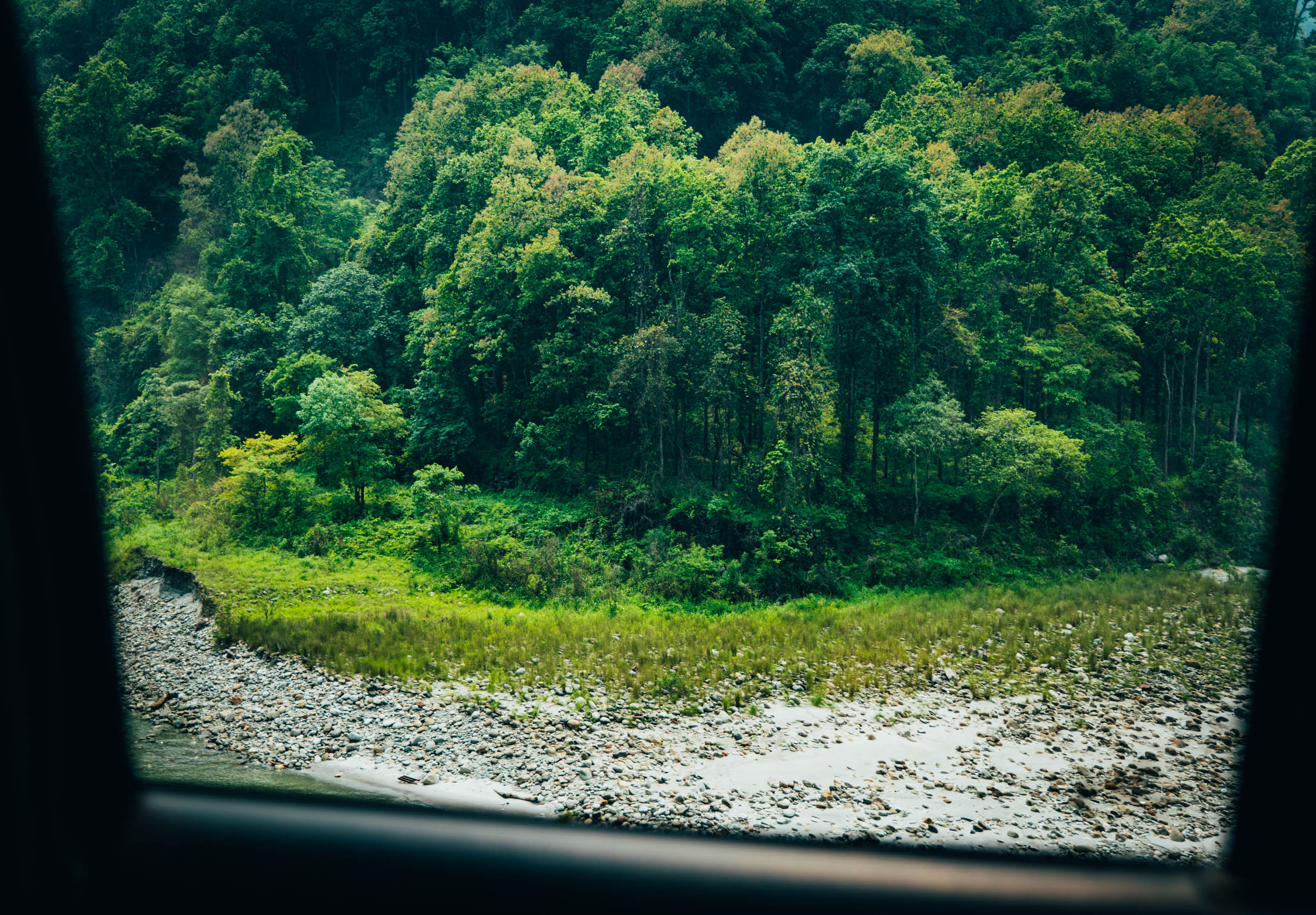 When I travel, I hand-write some blog posts that I've had on my mind. I wrote the #20YearsOfSabyasachi one and I also worked on this one that you're reading. Also worked a bit on the post I'm going to be writing about my experience with the Lumix S1.
Bharat tends to spend his time listening to audio books and reading books on his iPad. We even watched the latest episode of Game of Thrones on his iPad – WiFi was great and a HotStar subscription can be accessed from anywhere!
ALREADY REMINISCING
The Gangtok trip also made me think about a potential motivational video series that I've had on my mind for a while. I'm not sure I will be able to pull it off but then I won't know for sure till I try.
As far as going back to Gangtok is concerned, I don't think it is going to happen anytime soon, unless there's a direct flight from Delhi. The Bagdogra – Gangtok drive was MEH, even with the Teesta River flowing alongside the road.
Bharat and I prefer parking ourselves at one location for 15-30 days or more. Venturing out around the location, then, makes sense. Otherwise, it's more like a "Check! Done this city." without really getting a feel of what it is like living there.
We've been talking about these types of vacations for a decade, but have only managed our first 5-day one in 2019. I'll get around to finally planning something for our 10th wedding anniversary in 2020. Let's see!
For now, I have a ton of photographs from previous trips to Sikkim that haven't yet seen the light of the Internet. Another "let's see"!
Thank you Shruti and Akhilesh! Much love and see you soon!
For more travel related stories on this blog, see #EyesForDestinations