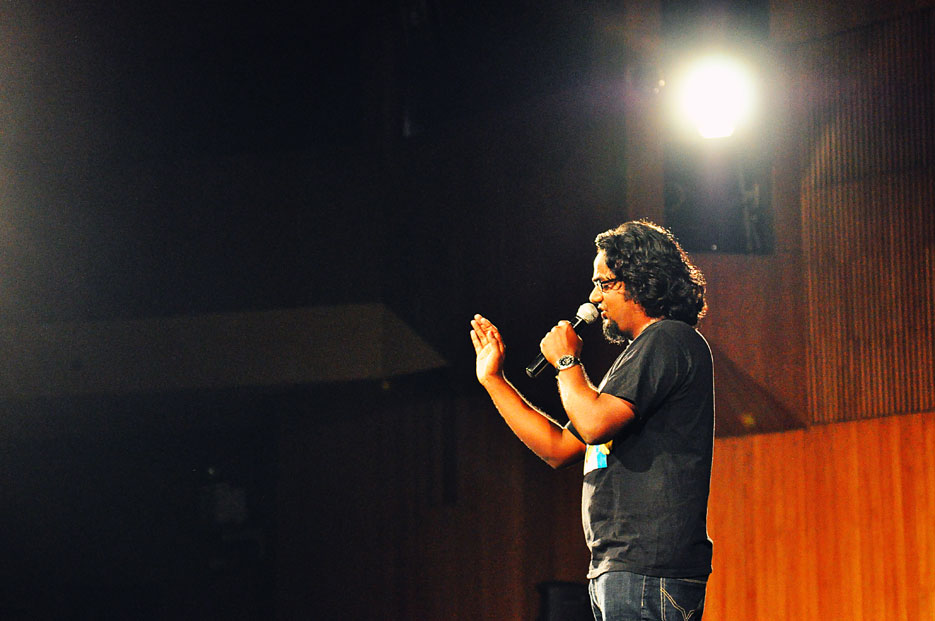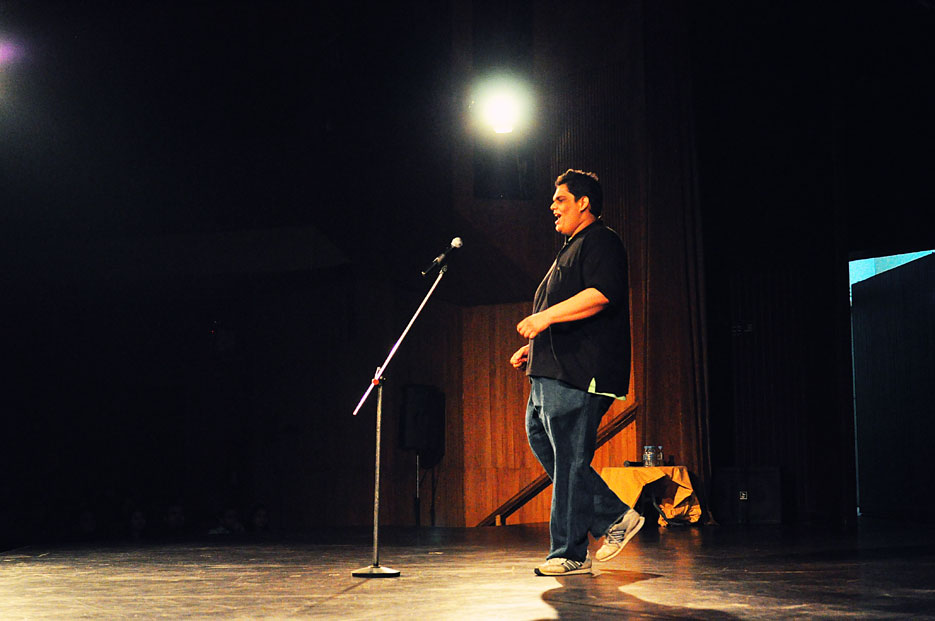 I had the opportunity of photographing and laughing my guts out – sometimes simultaneously – at the recent stand-up show at the Indian Habitat Center, New Delhi where Tanmay Bhat @thetanmay, Rajneesh Kapoor @rajneeshkapoor, Ashish Shakya @stupidusmaximus and Rohan Joshi @mojorojo were performing.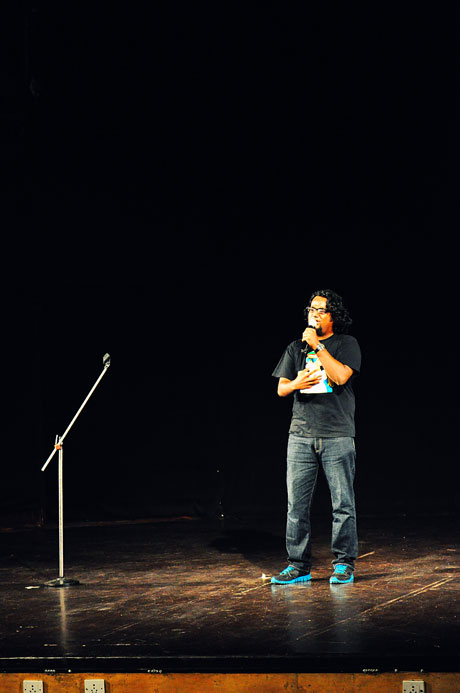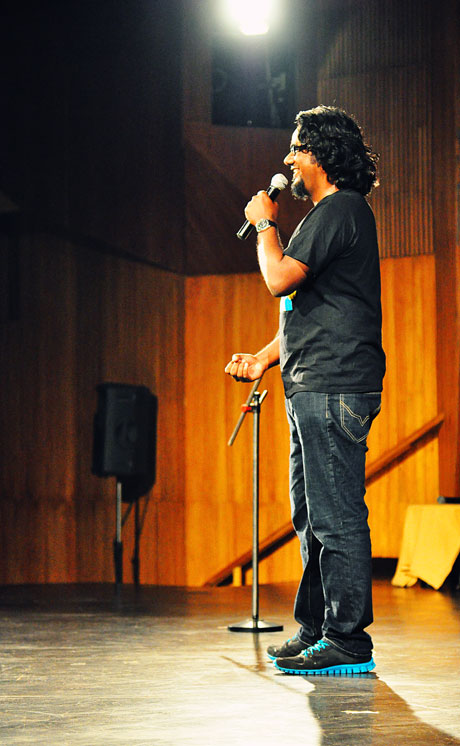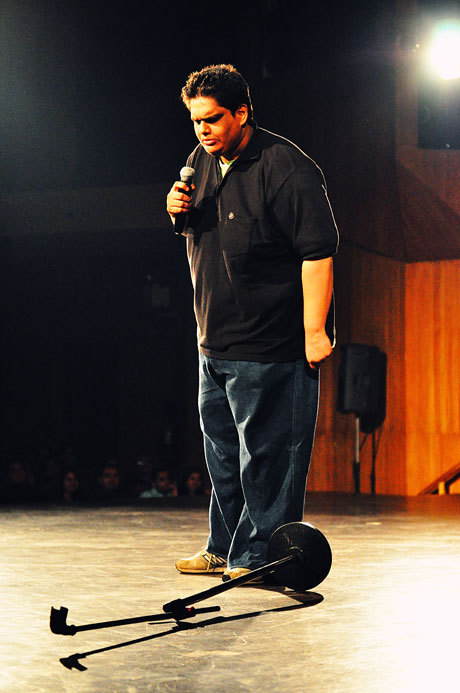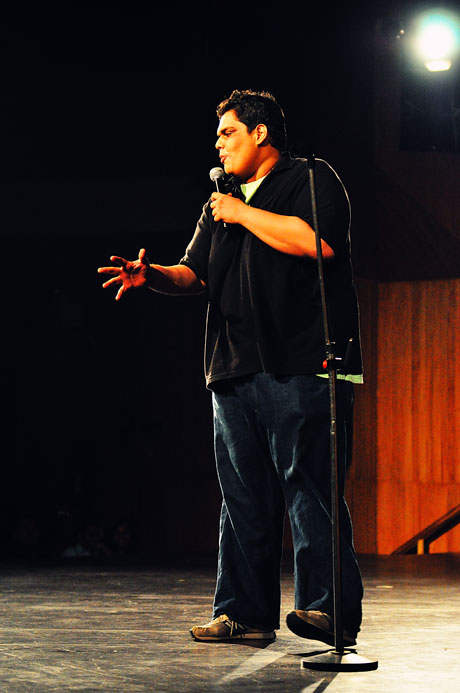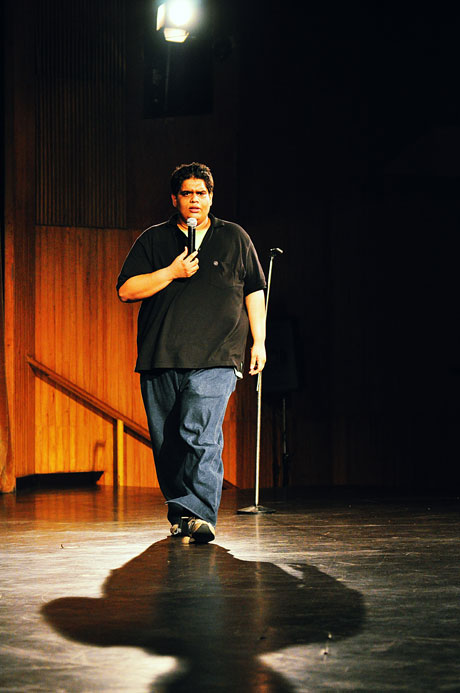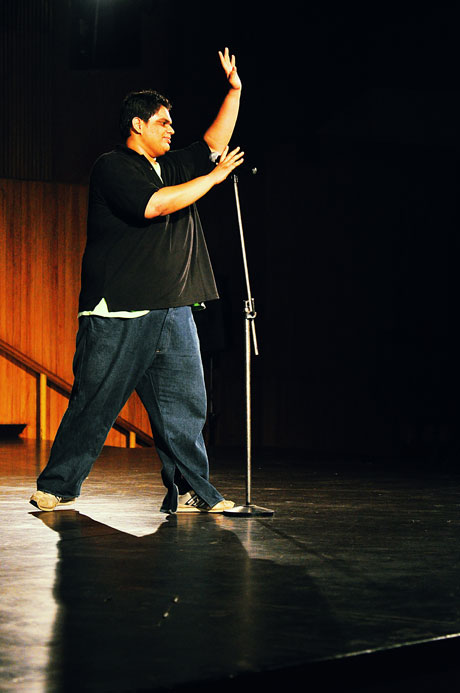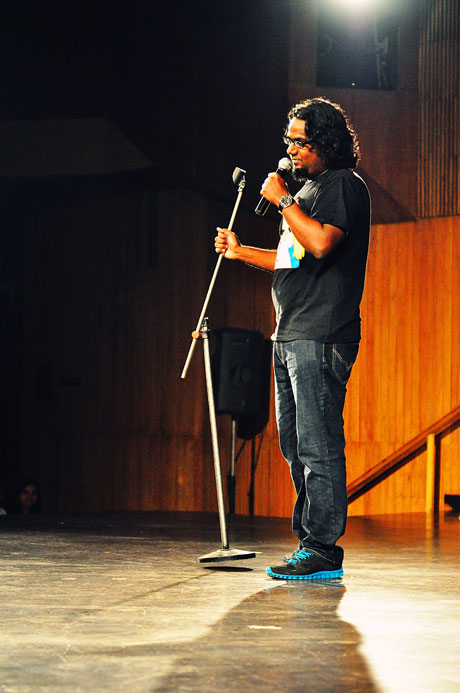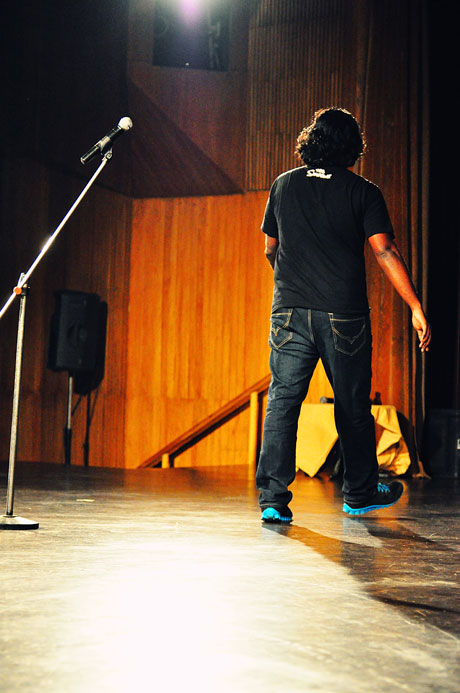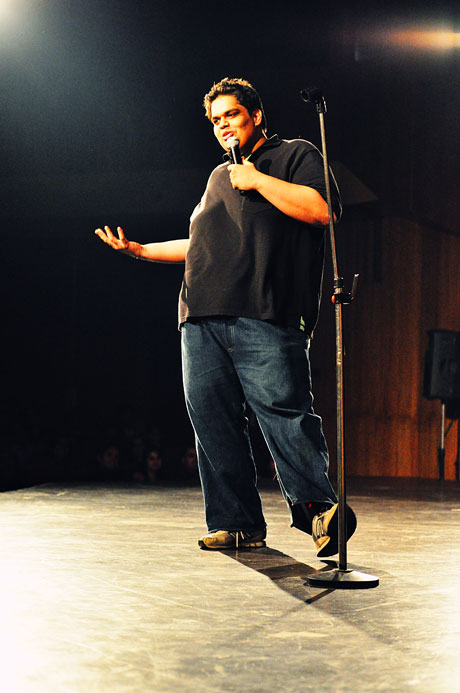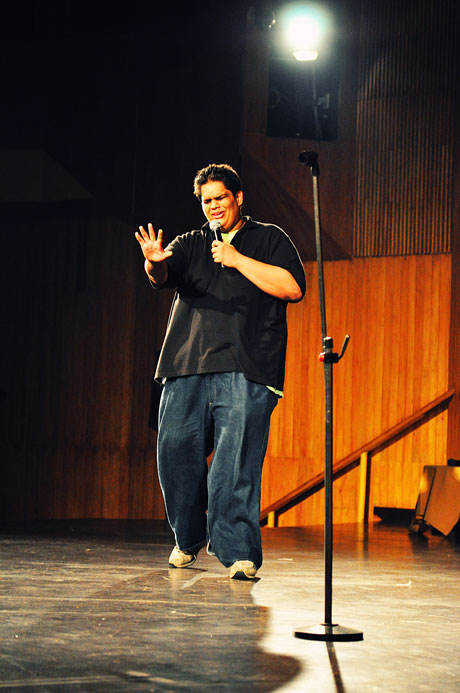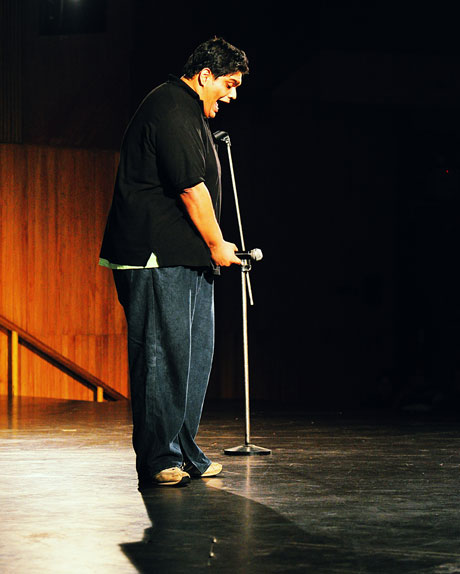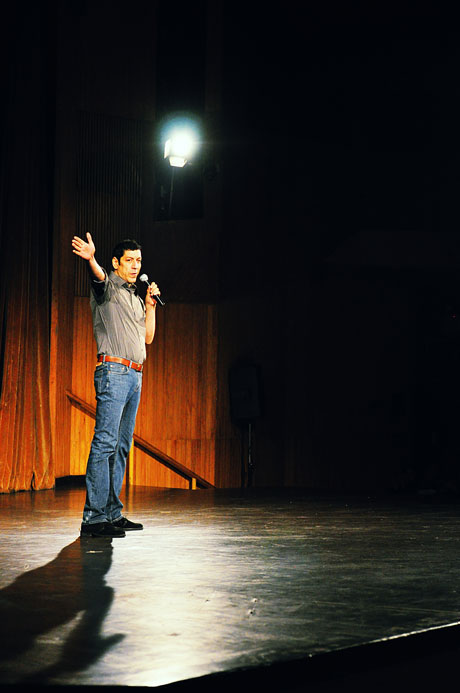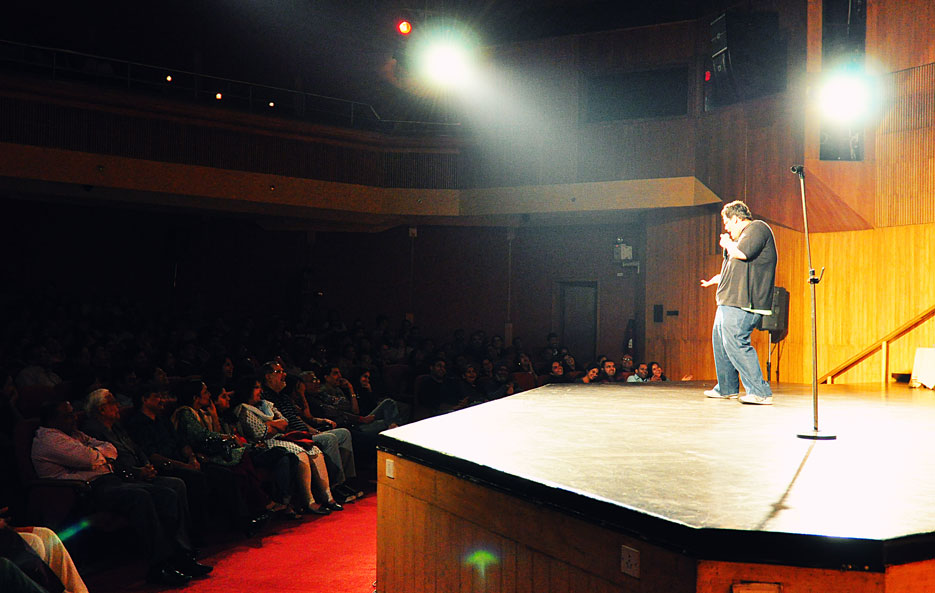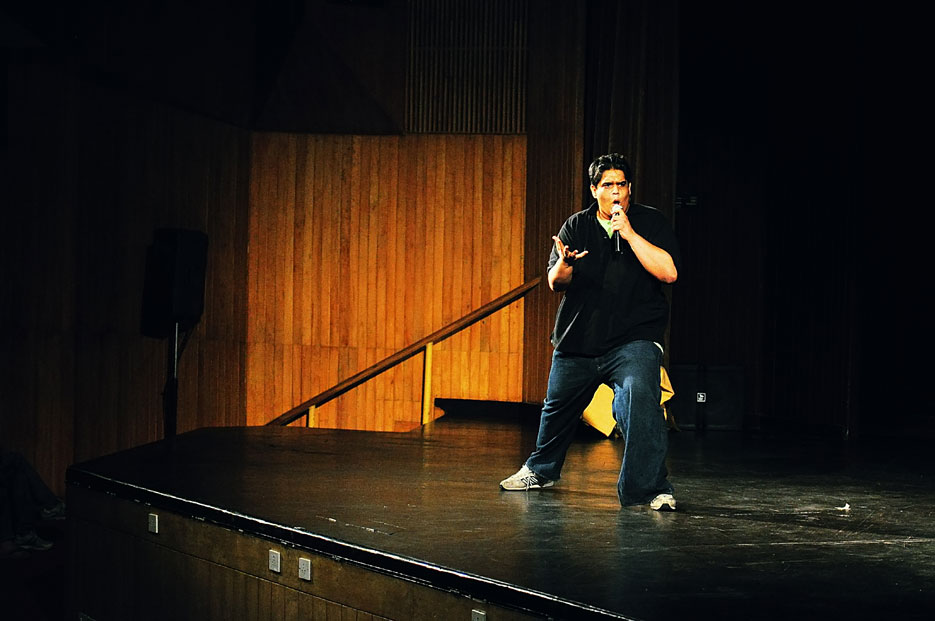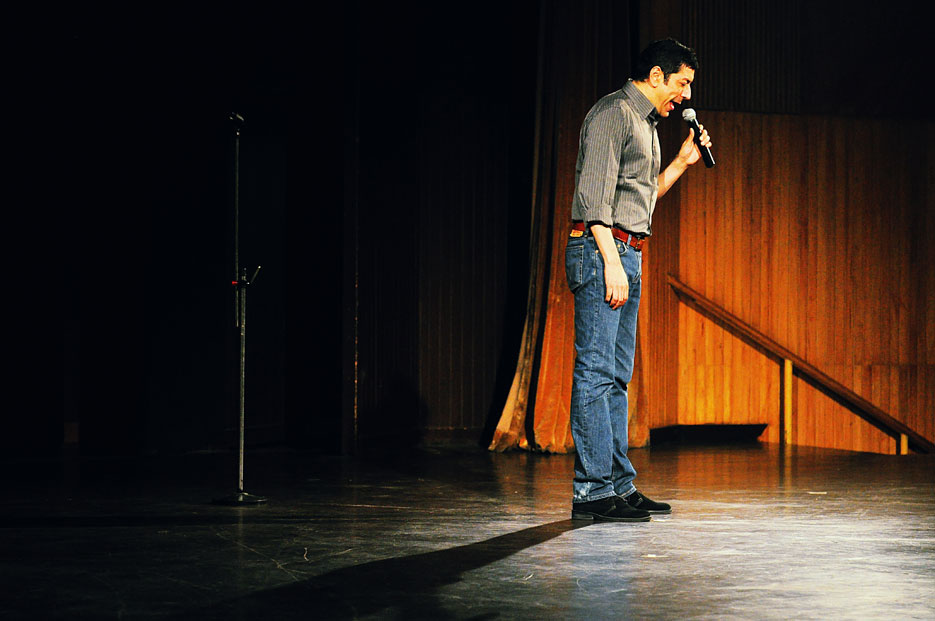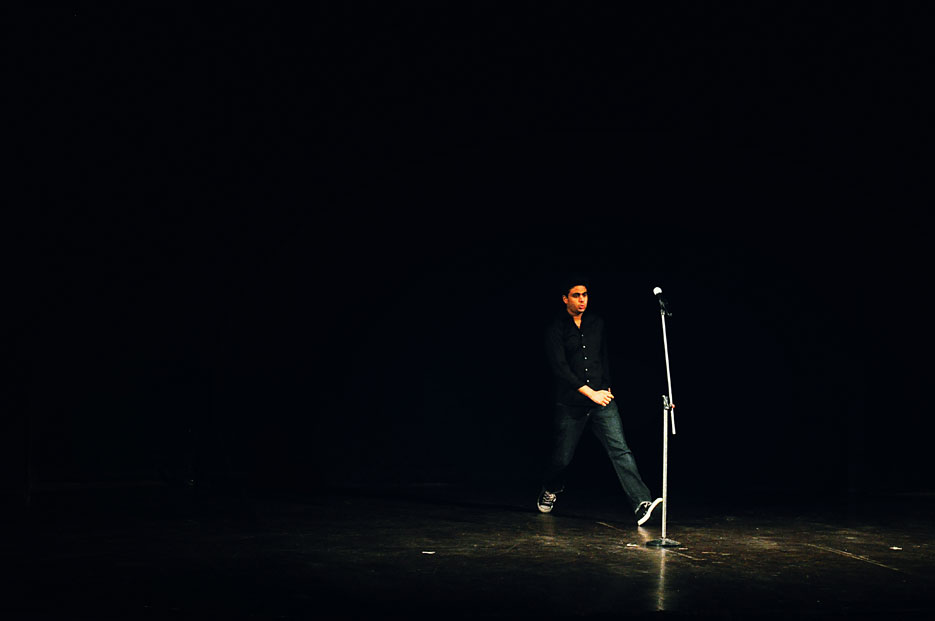 I wanted to title this post "Comedy is Serious Business" but that would have been too dry. It was a laugh riot with a packed audience. There were more than a couple of times when I was standing in the aisles shooting with the audience around me guffawing and jokes cracked me up so much that I snorted really loudly and got broad smiles from the people closest to my position. The only other stand up person I've seen live is Russell Peters. This was my first attendance with our local, home-grown stand up comics and it was a pleasantly hilarious surprise.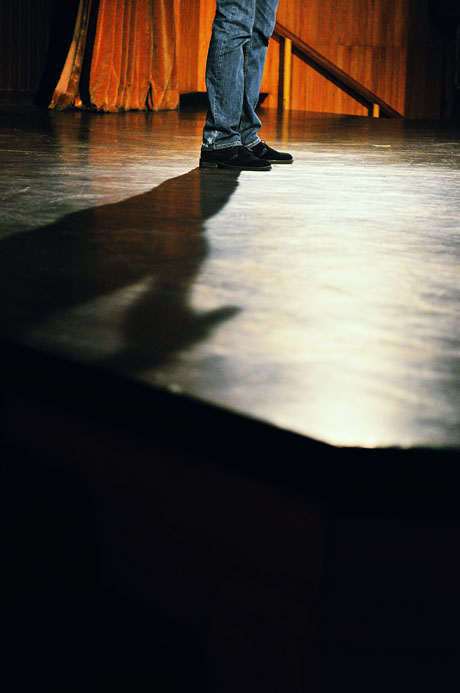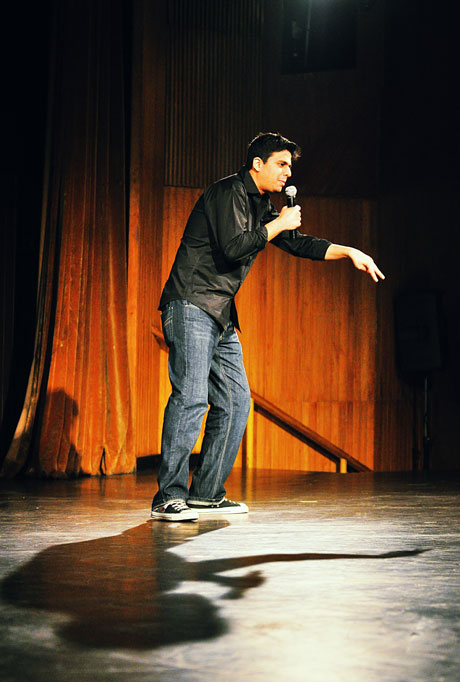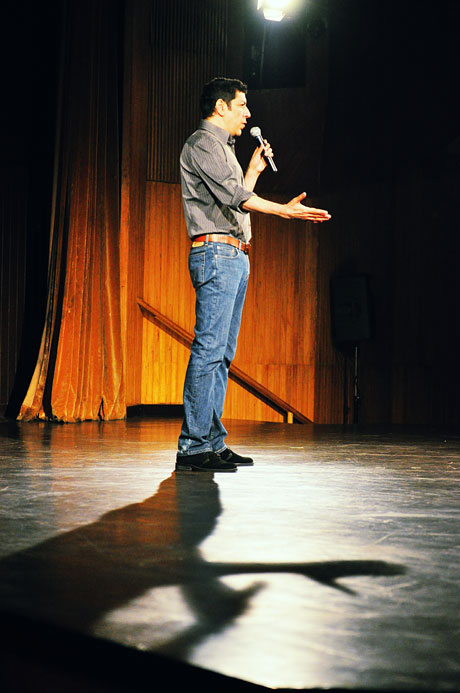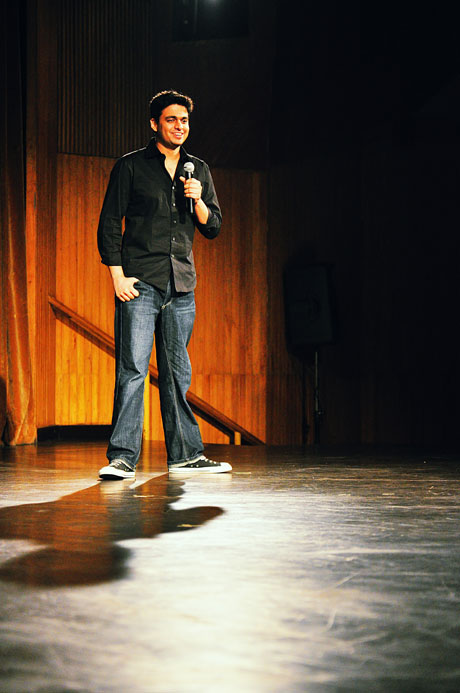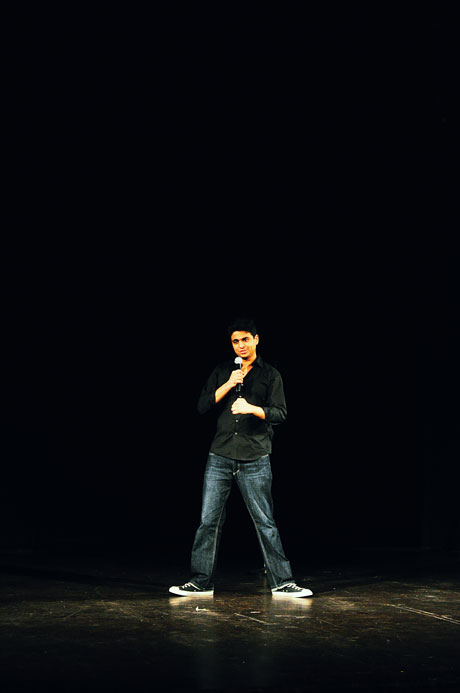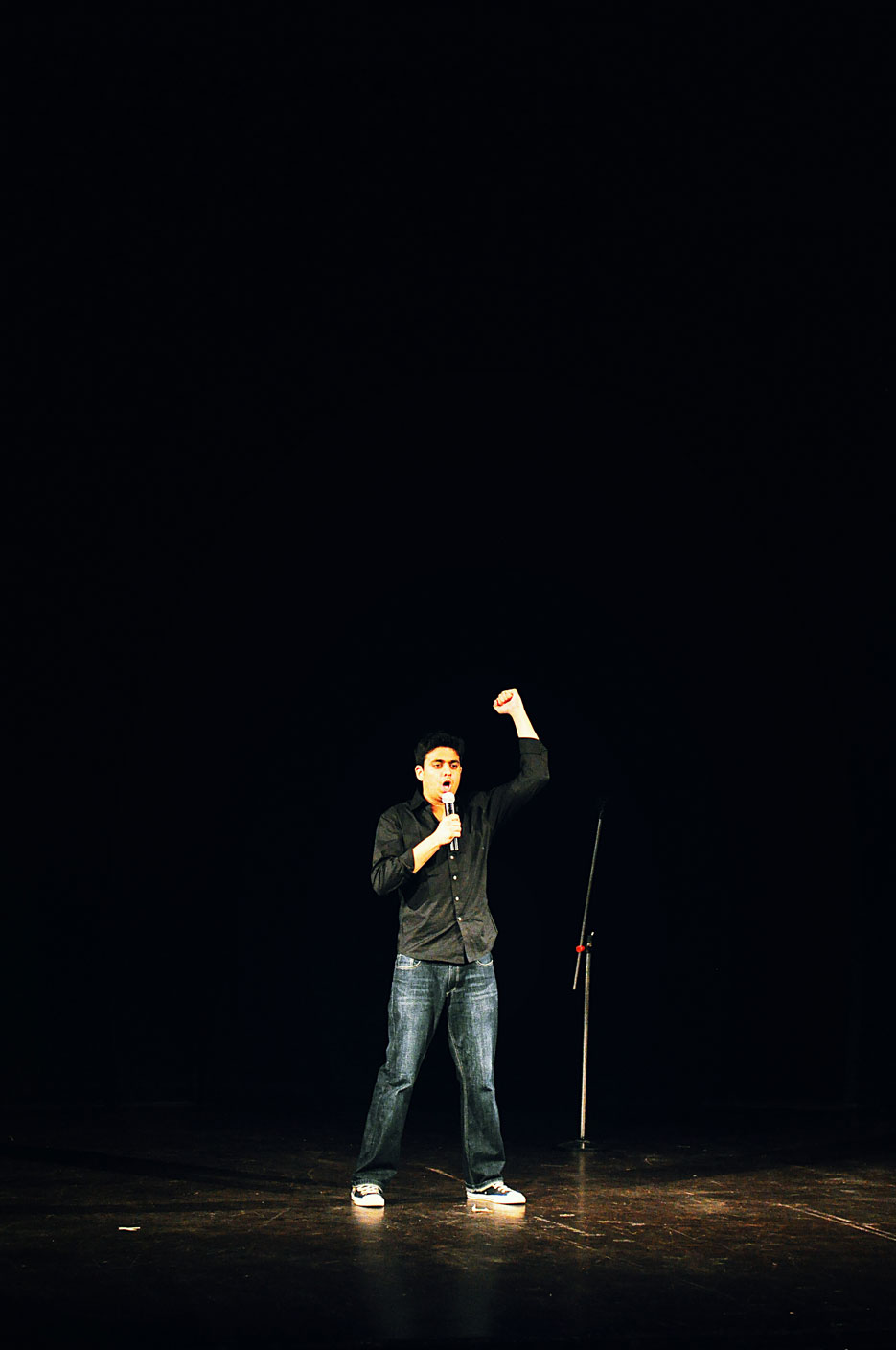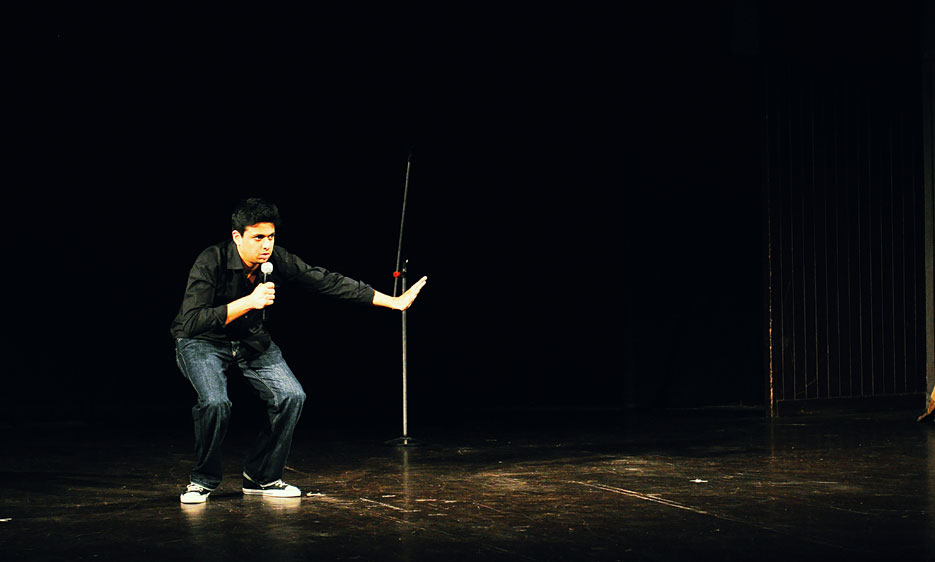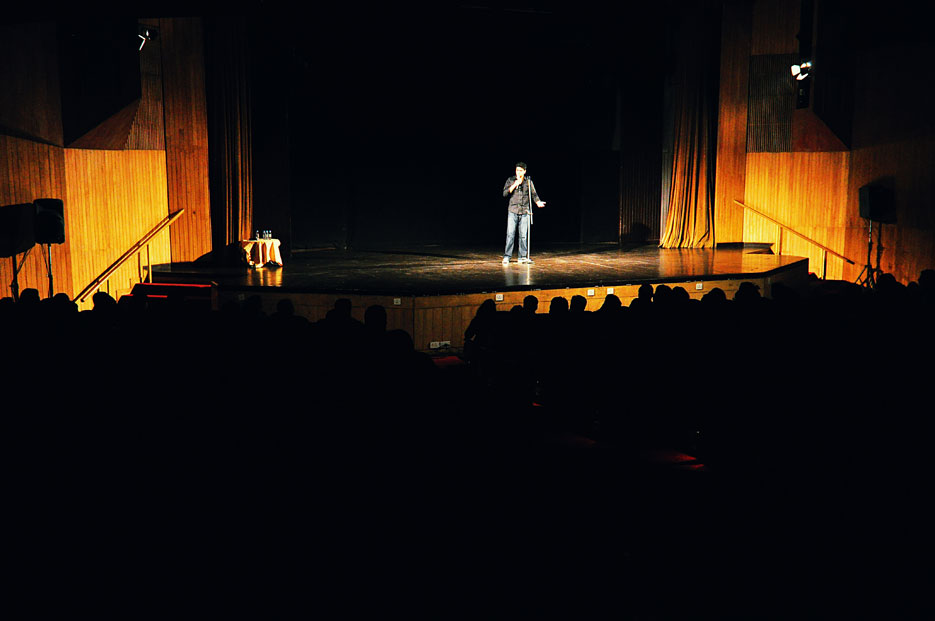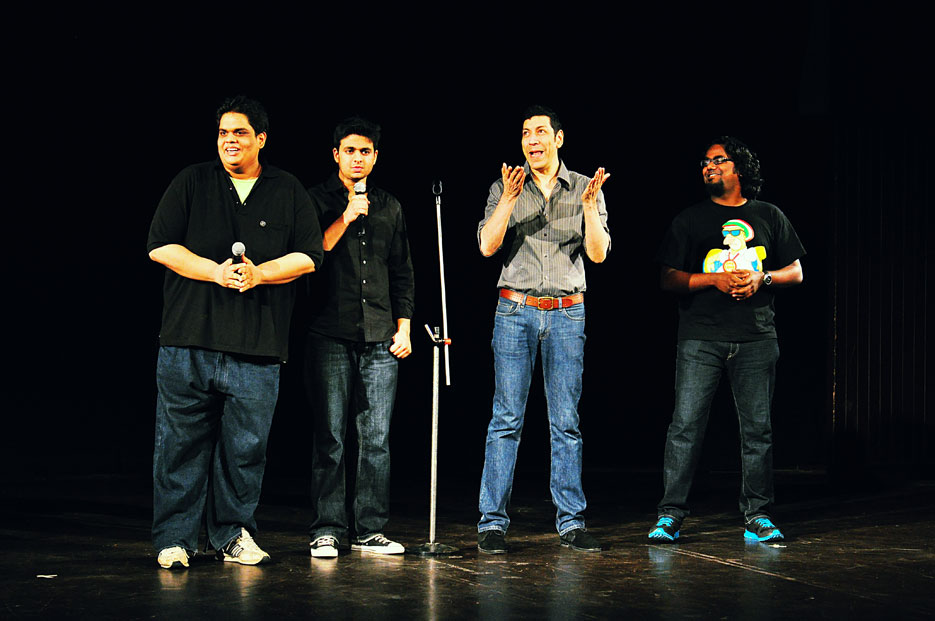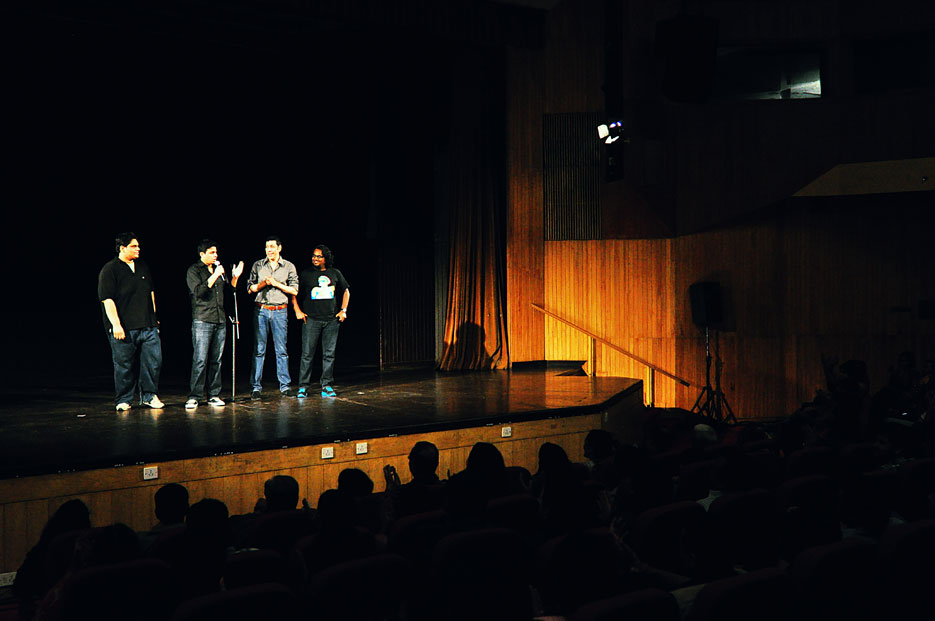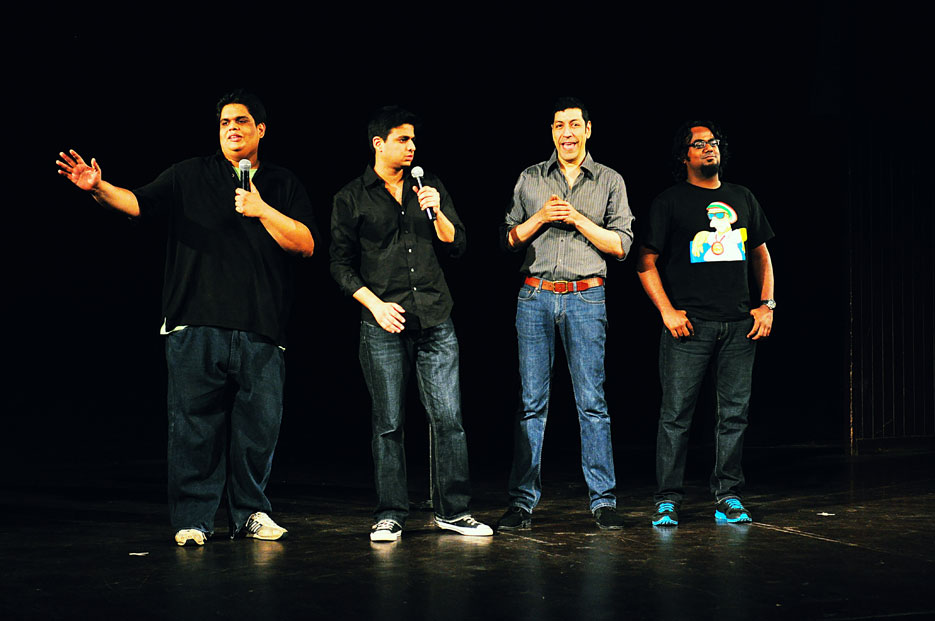 The blog post is divided into four sections with the stand-up performances, the audience, the backstage and some black and white images. Backstage was the best from a photographer's perspective. The nervous energy, the shared laughs, the pacing, the camaraderie and the lip-biting were great photo opportunities.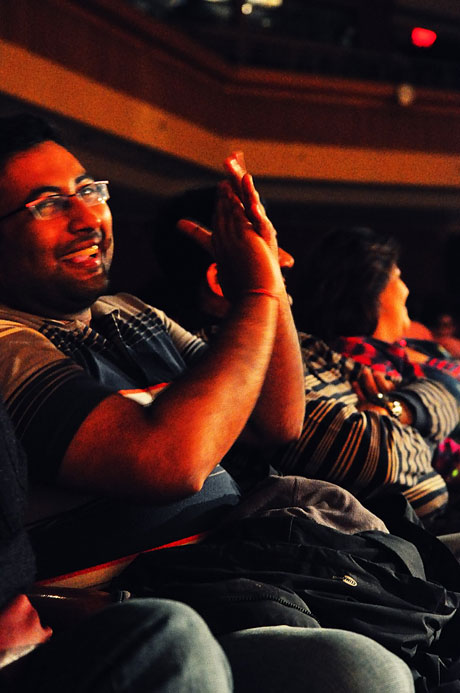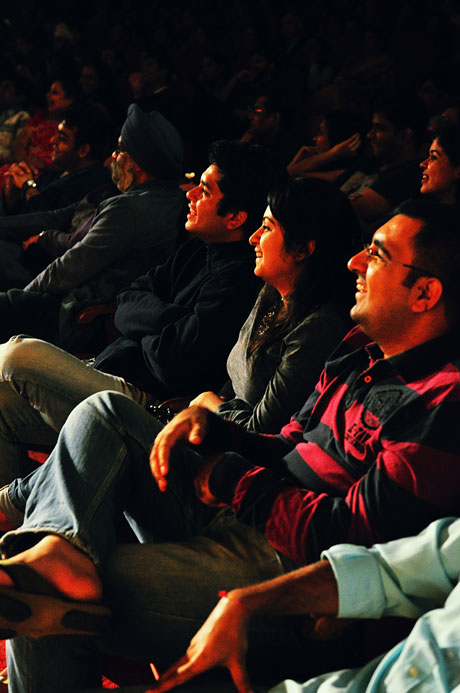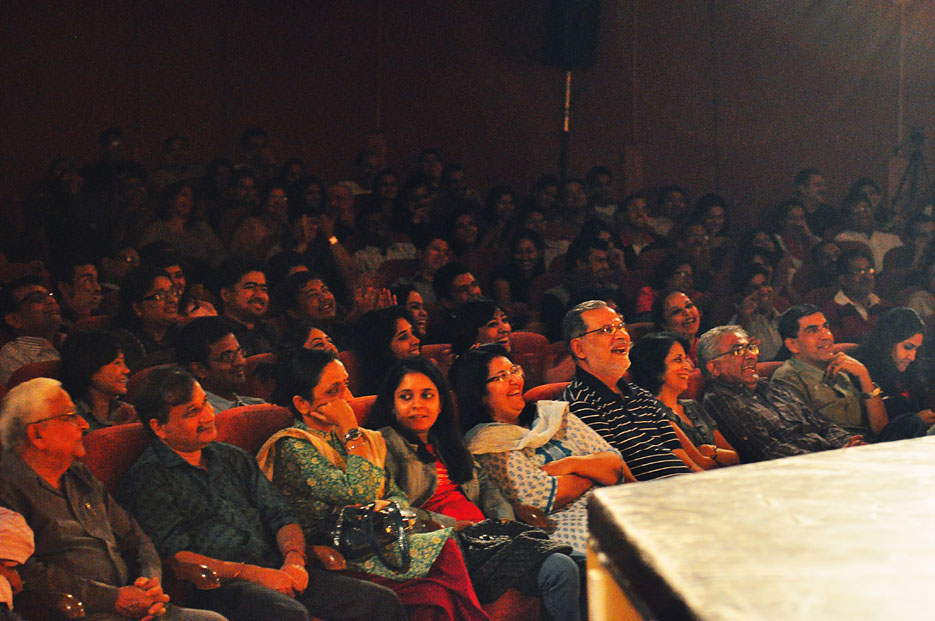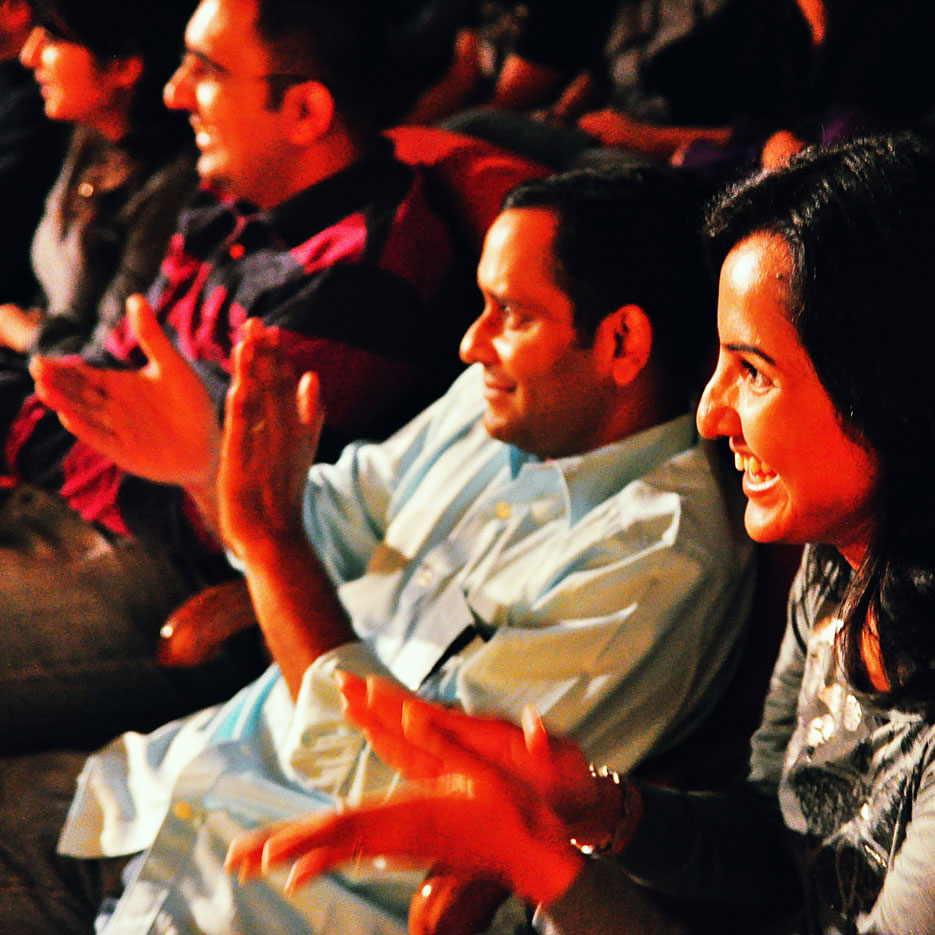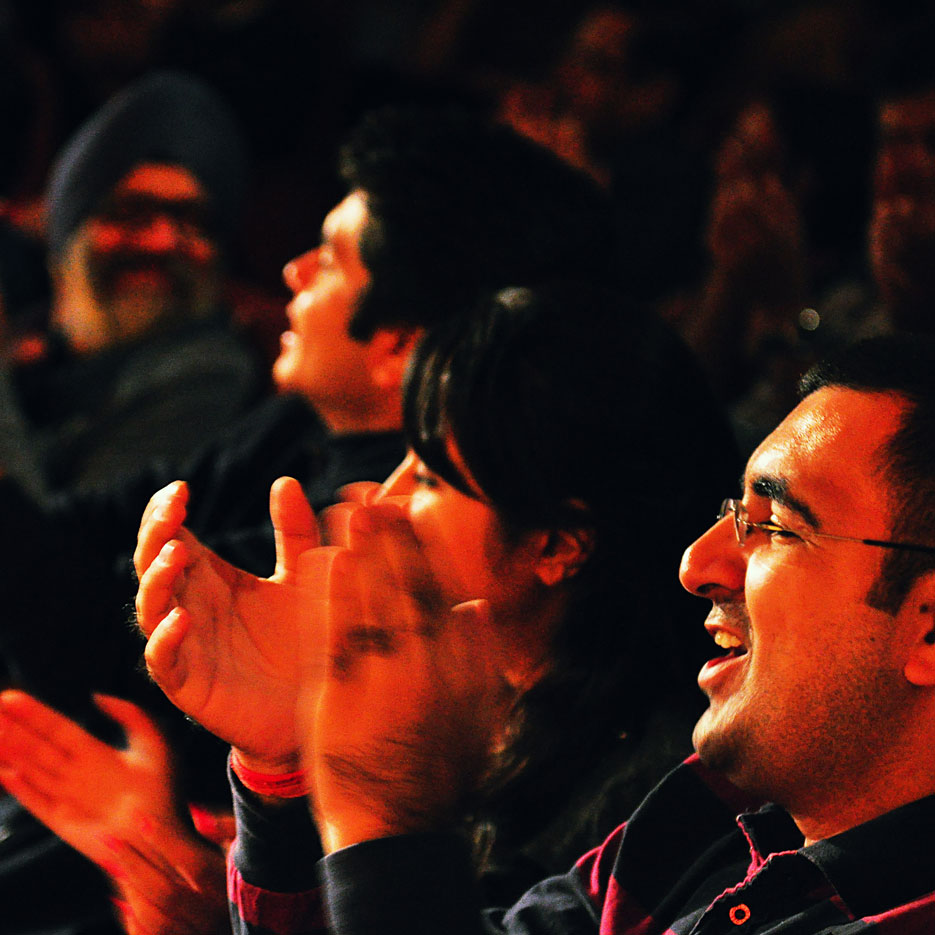 It was very encouraging to see the auditorium packed with an enthusiastic audience and the comic gentleman acknowledged as much. I am not well versed with the inner workings of the stand-up comedy business in India. The only other guy I am aware of who is seemingly doing well is Vir Das @virdas but I have yet to see him live. Hope to correct that in the future. Maybe the four comics I now know will collaborate with Vir on a show. And maybe I will be backstage again, shooting them.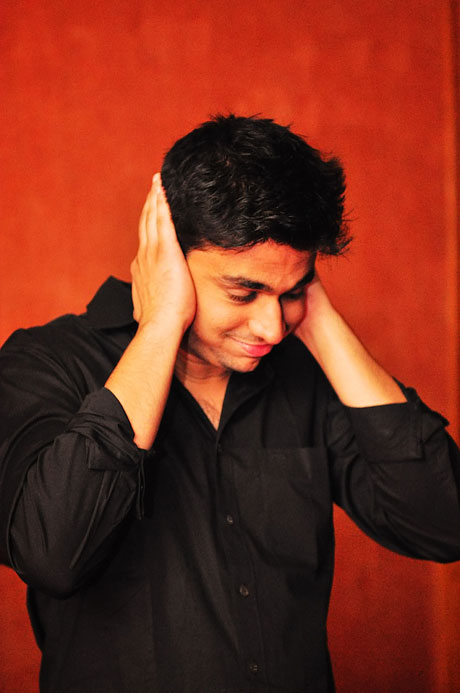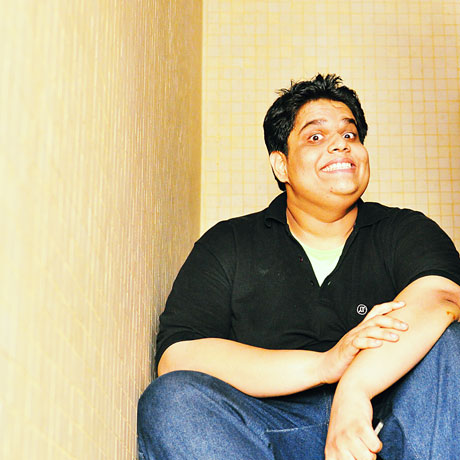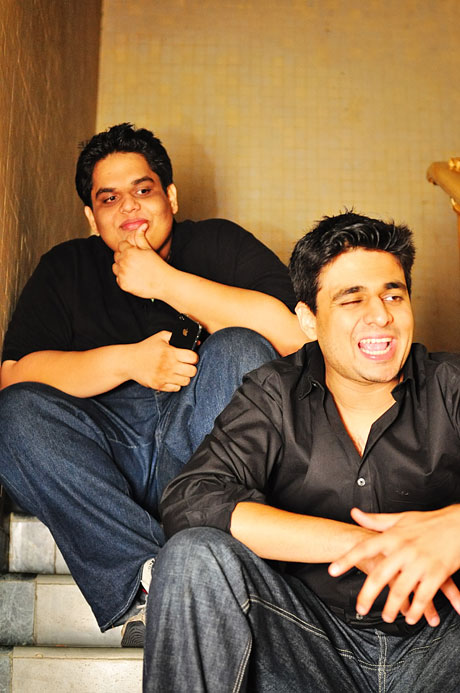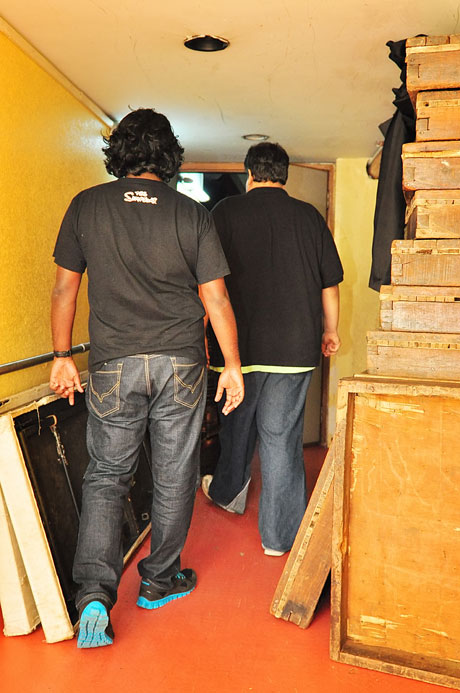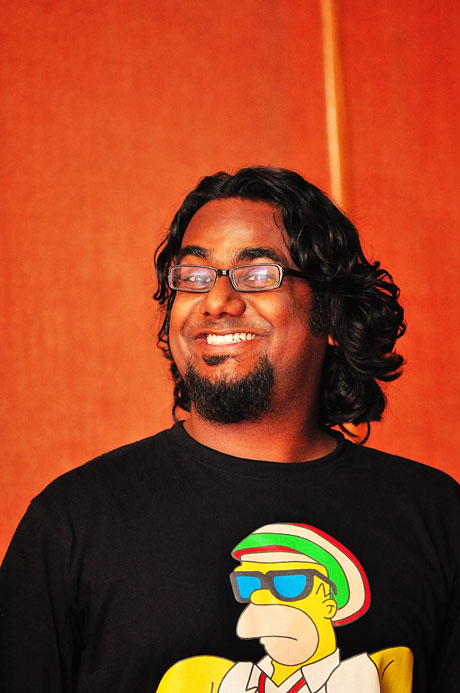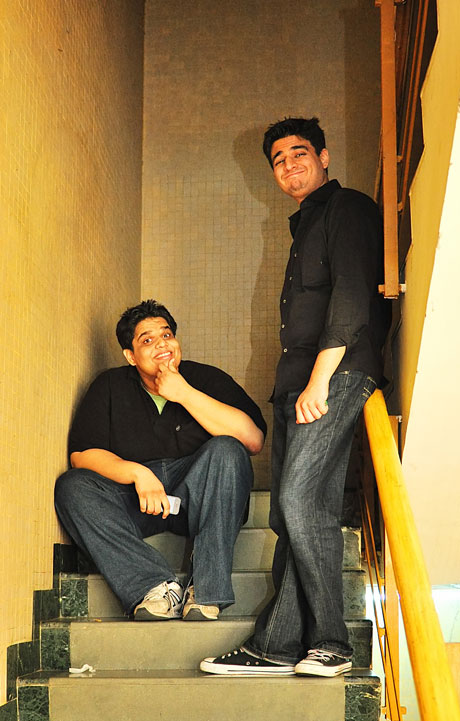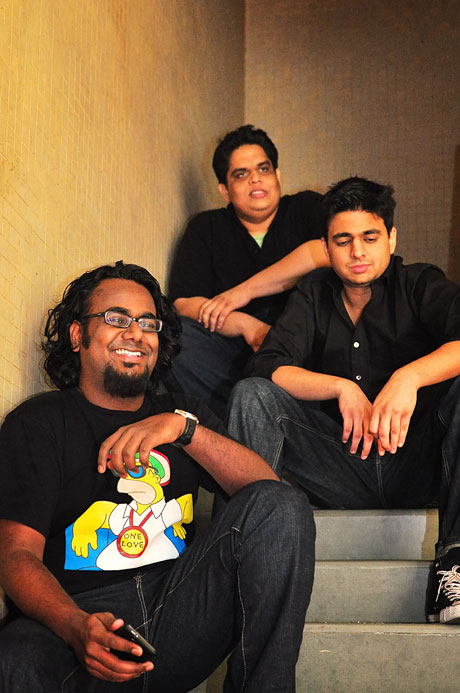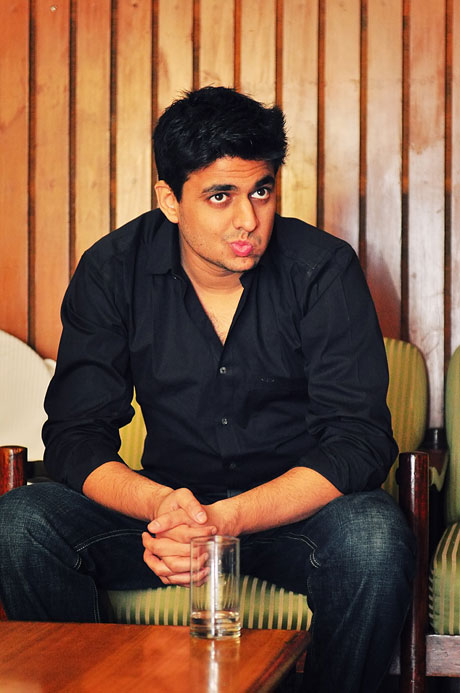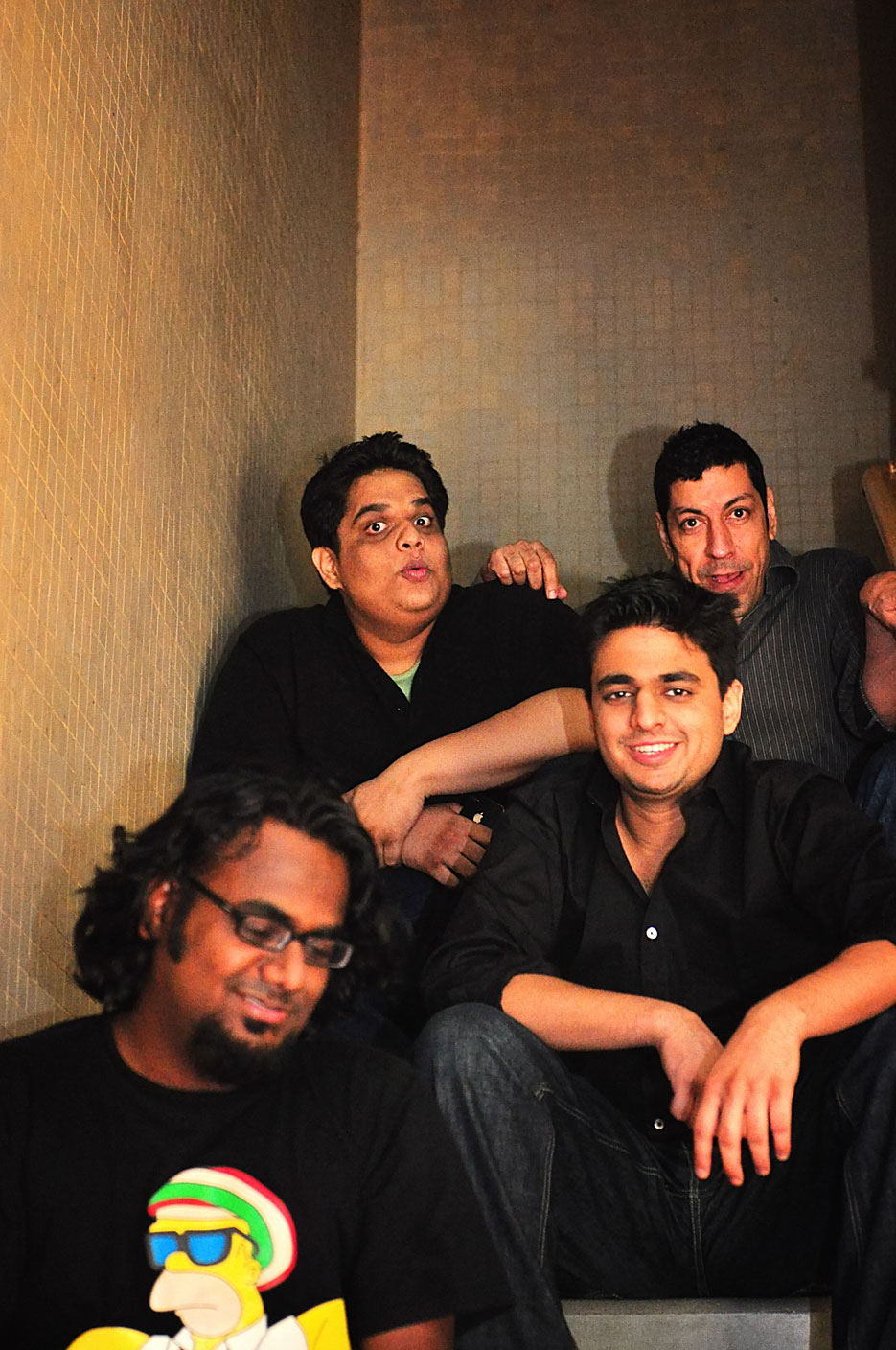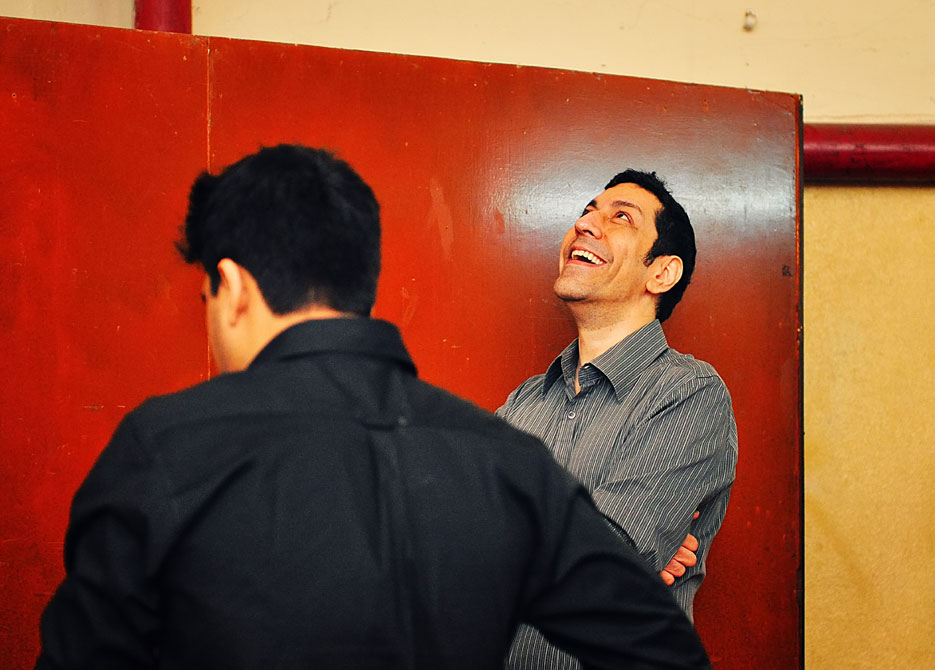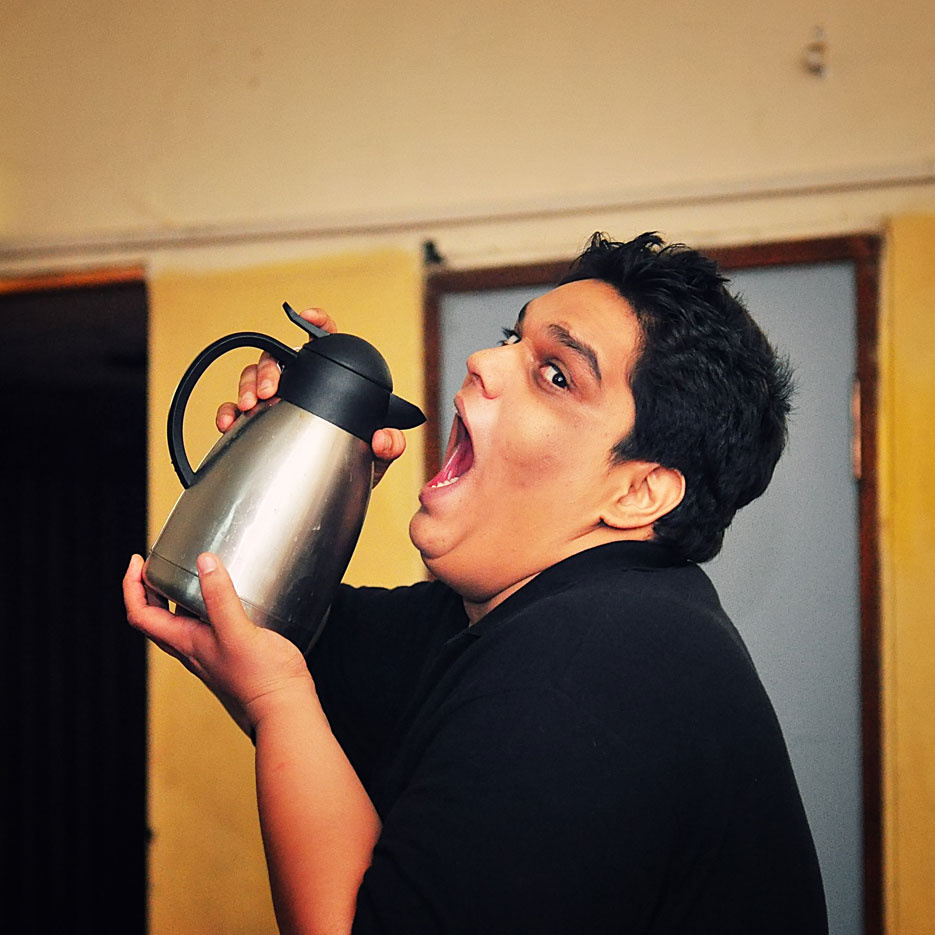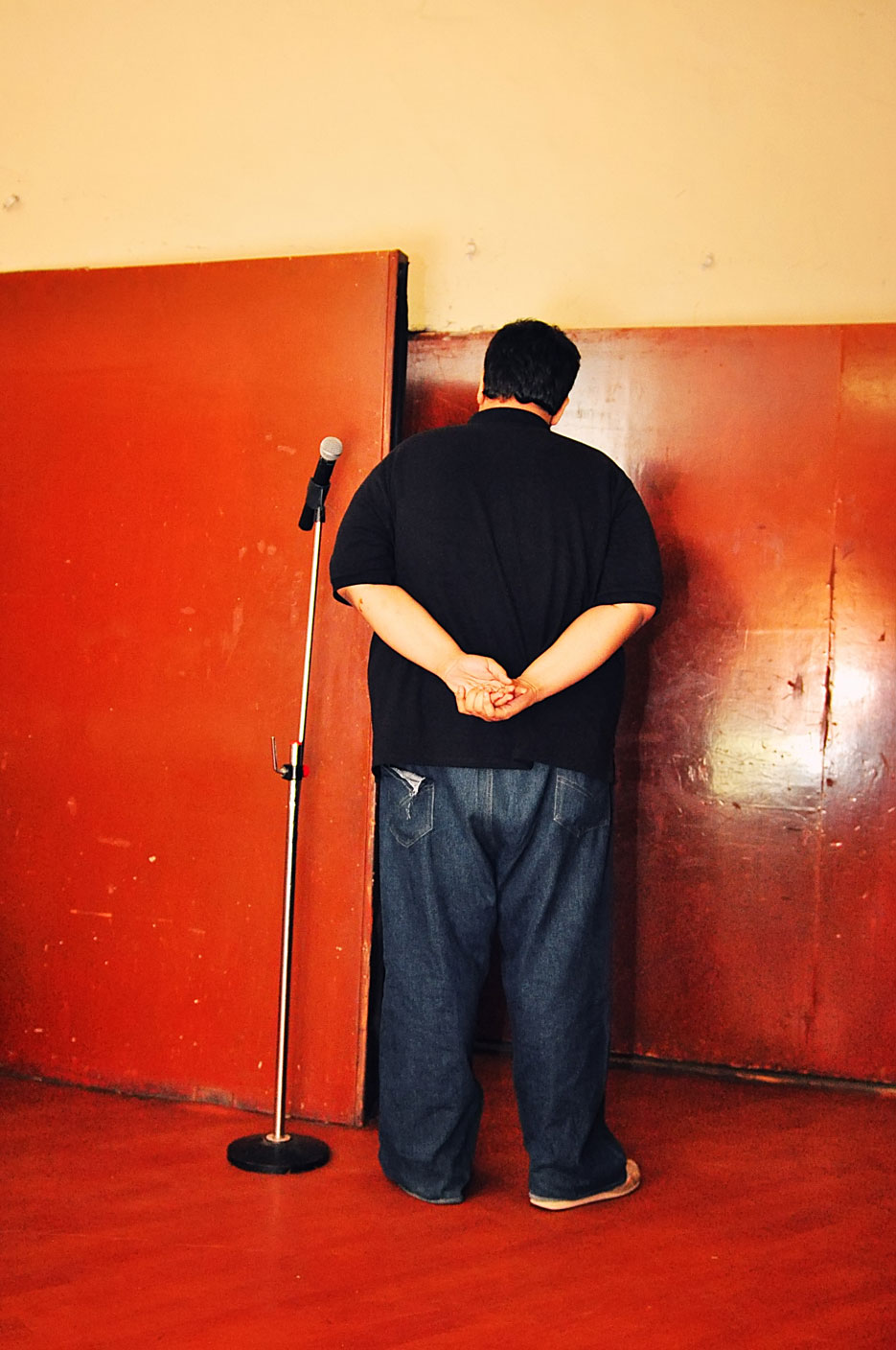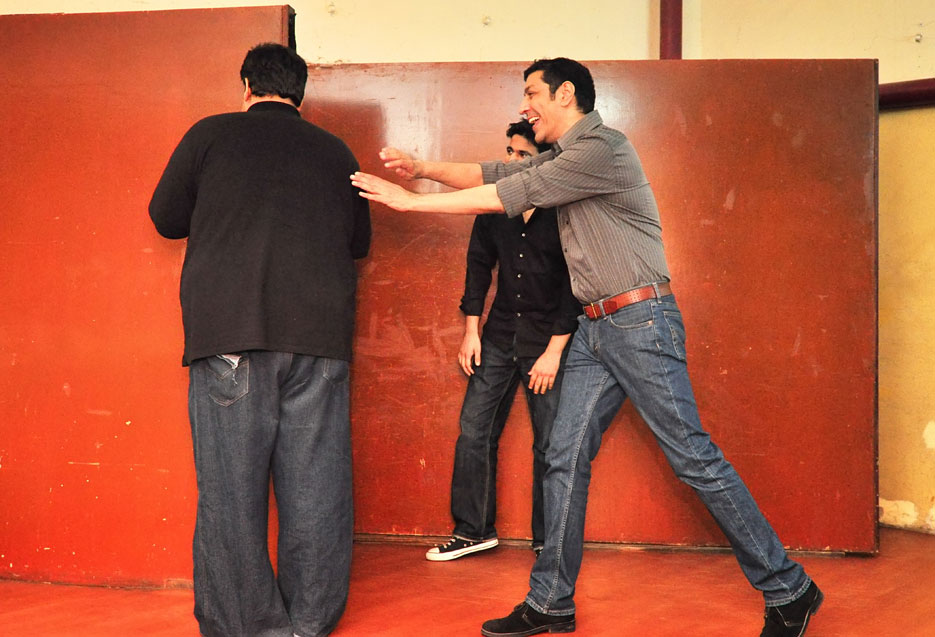 If this stand-up comedy show was any indication, Indian stand-up comedy is here to stay. And cheers to that.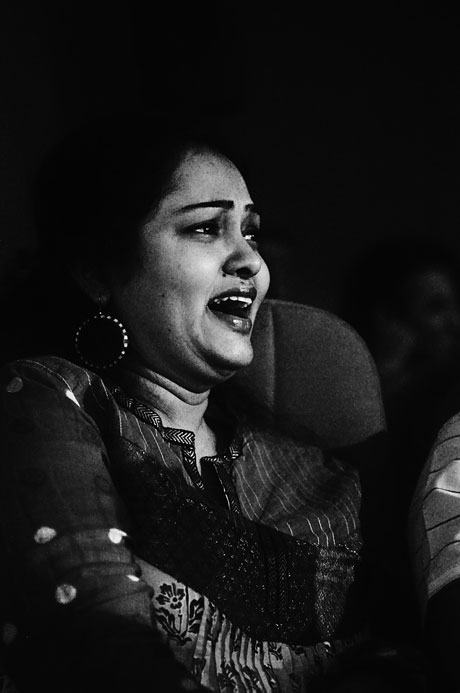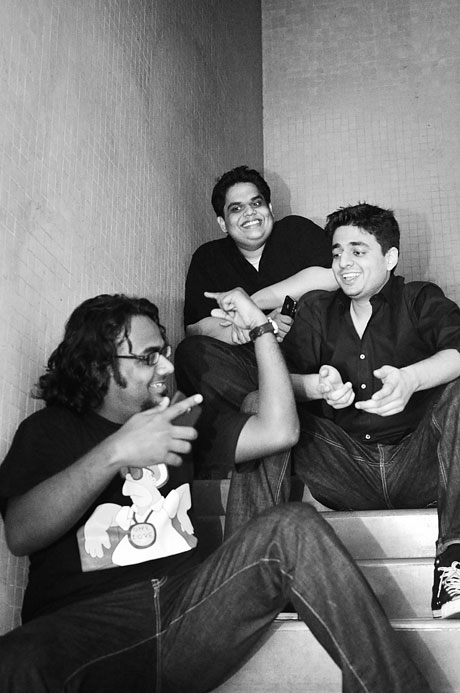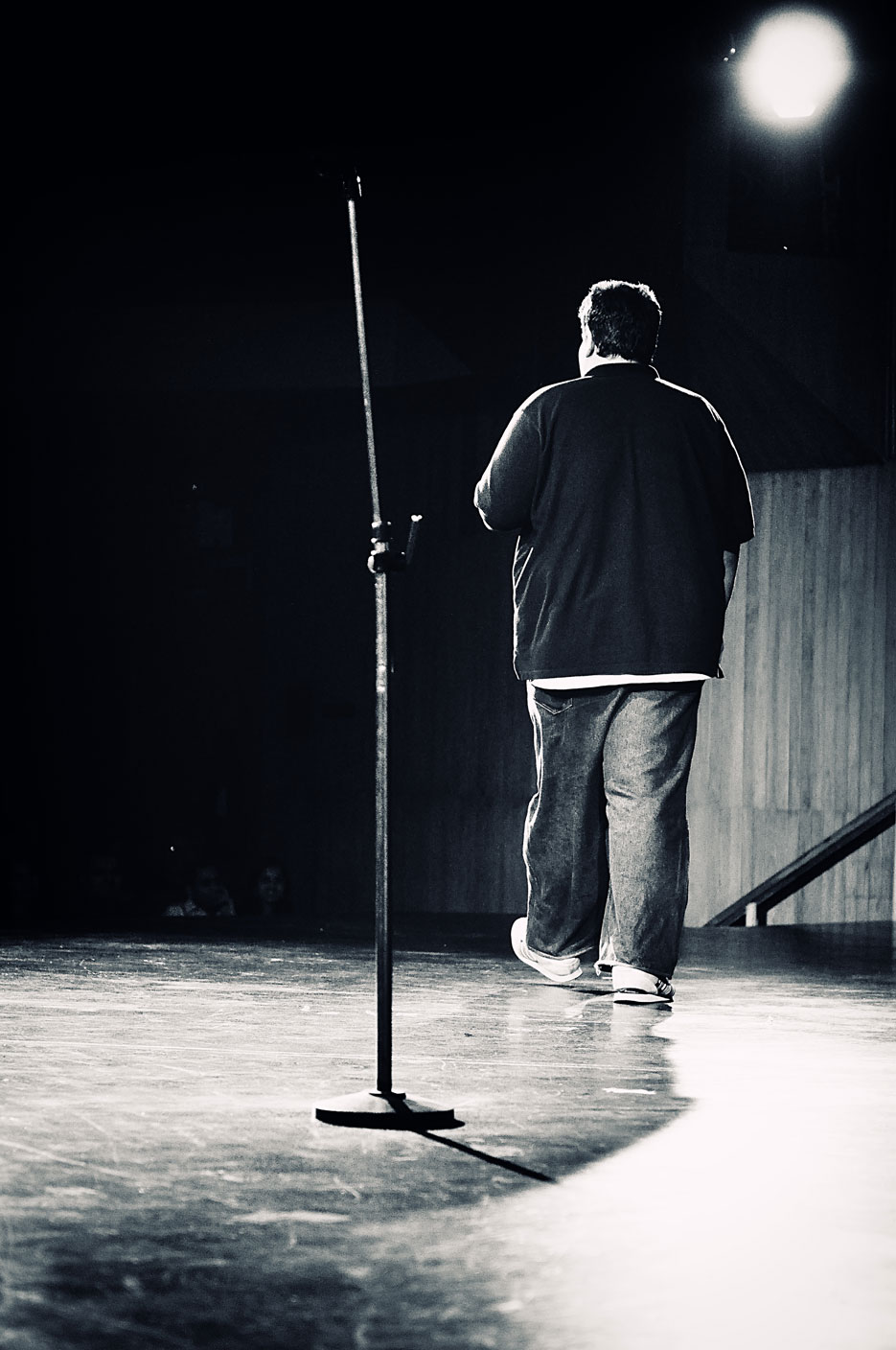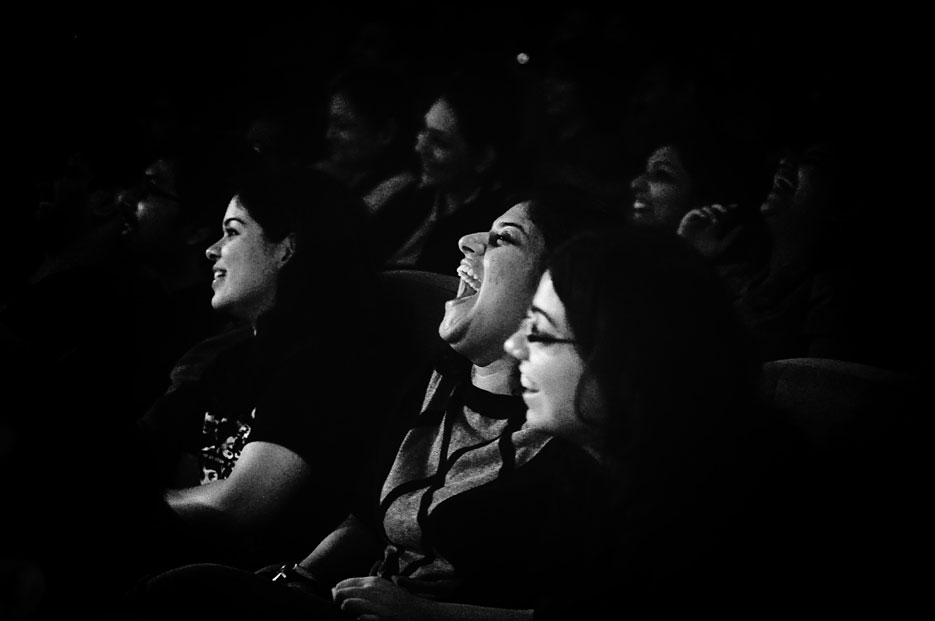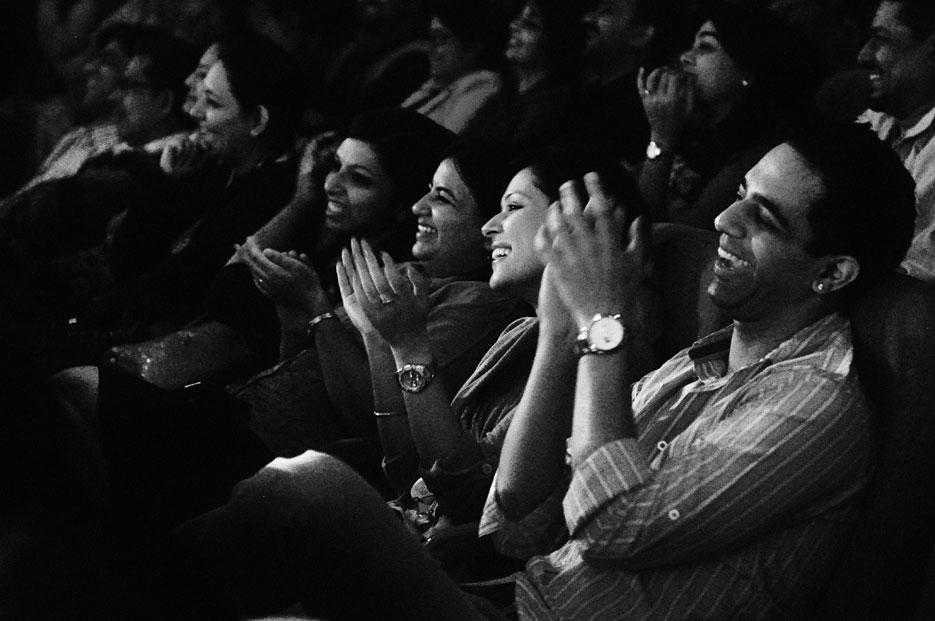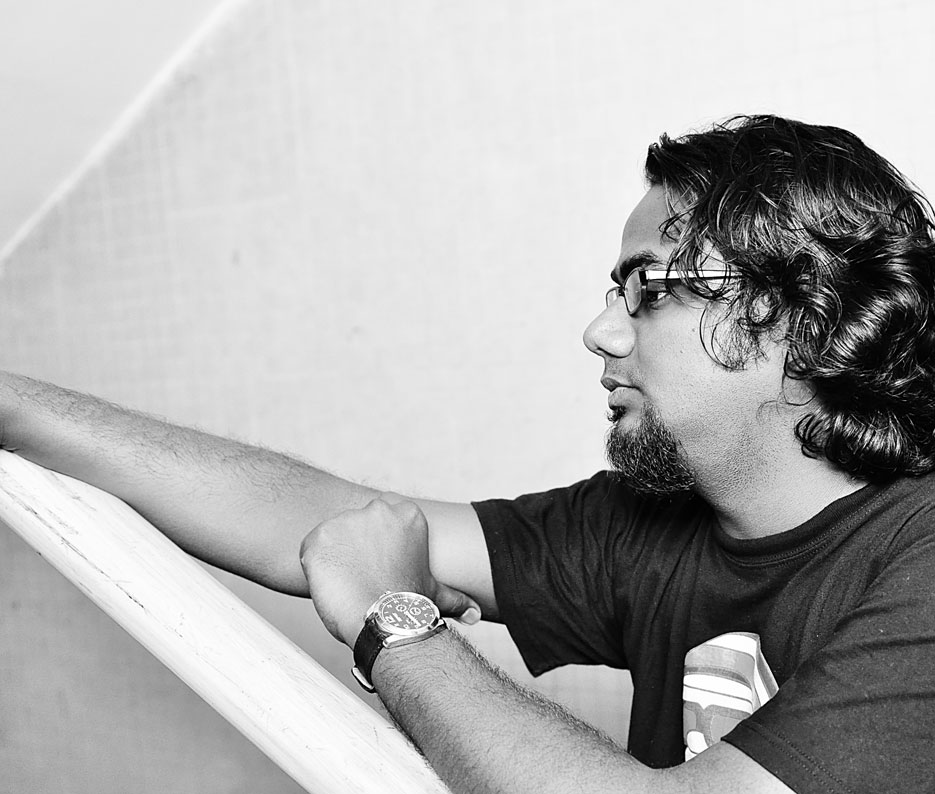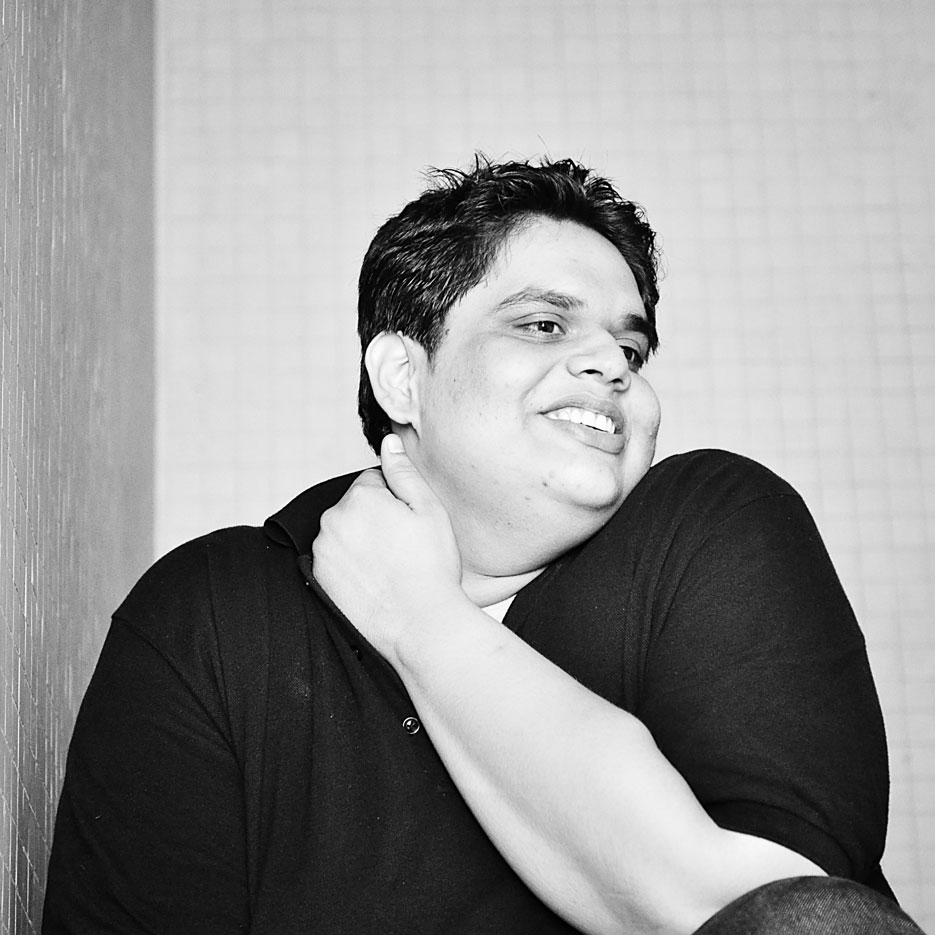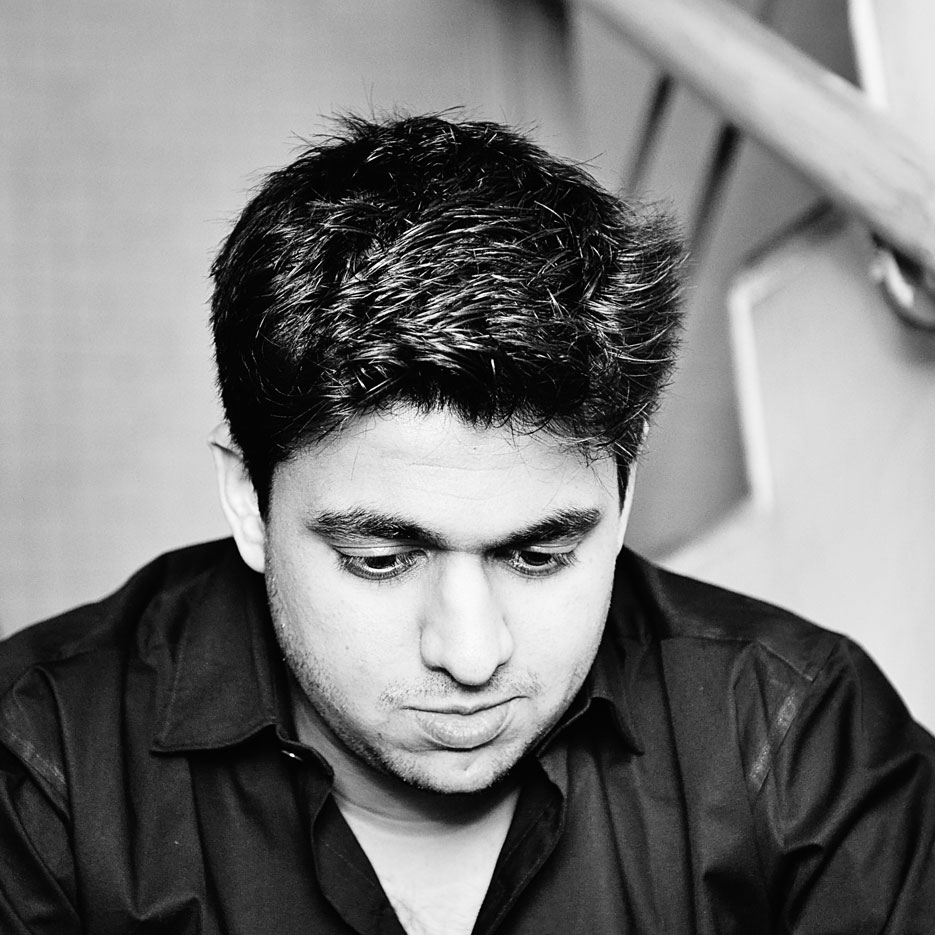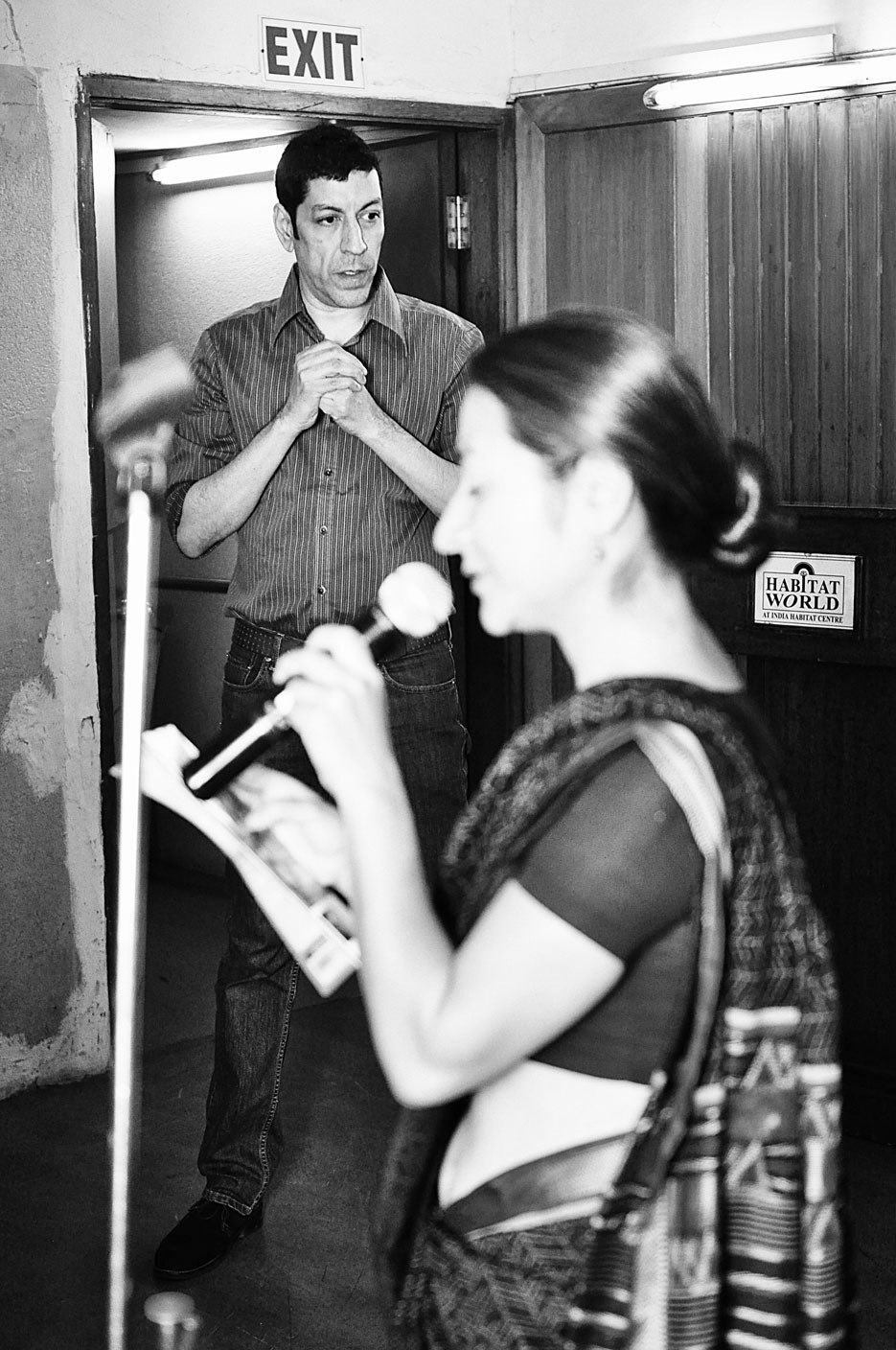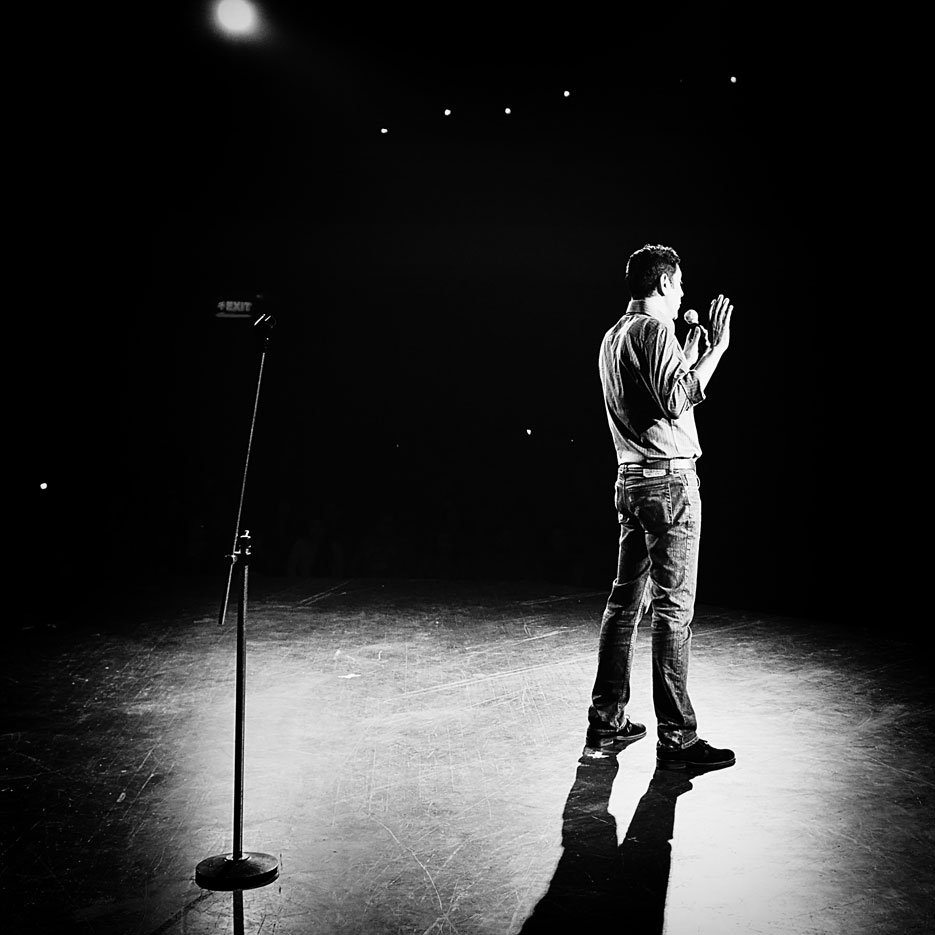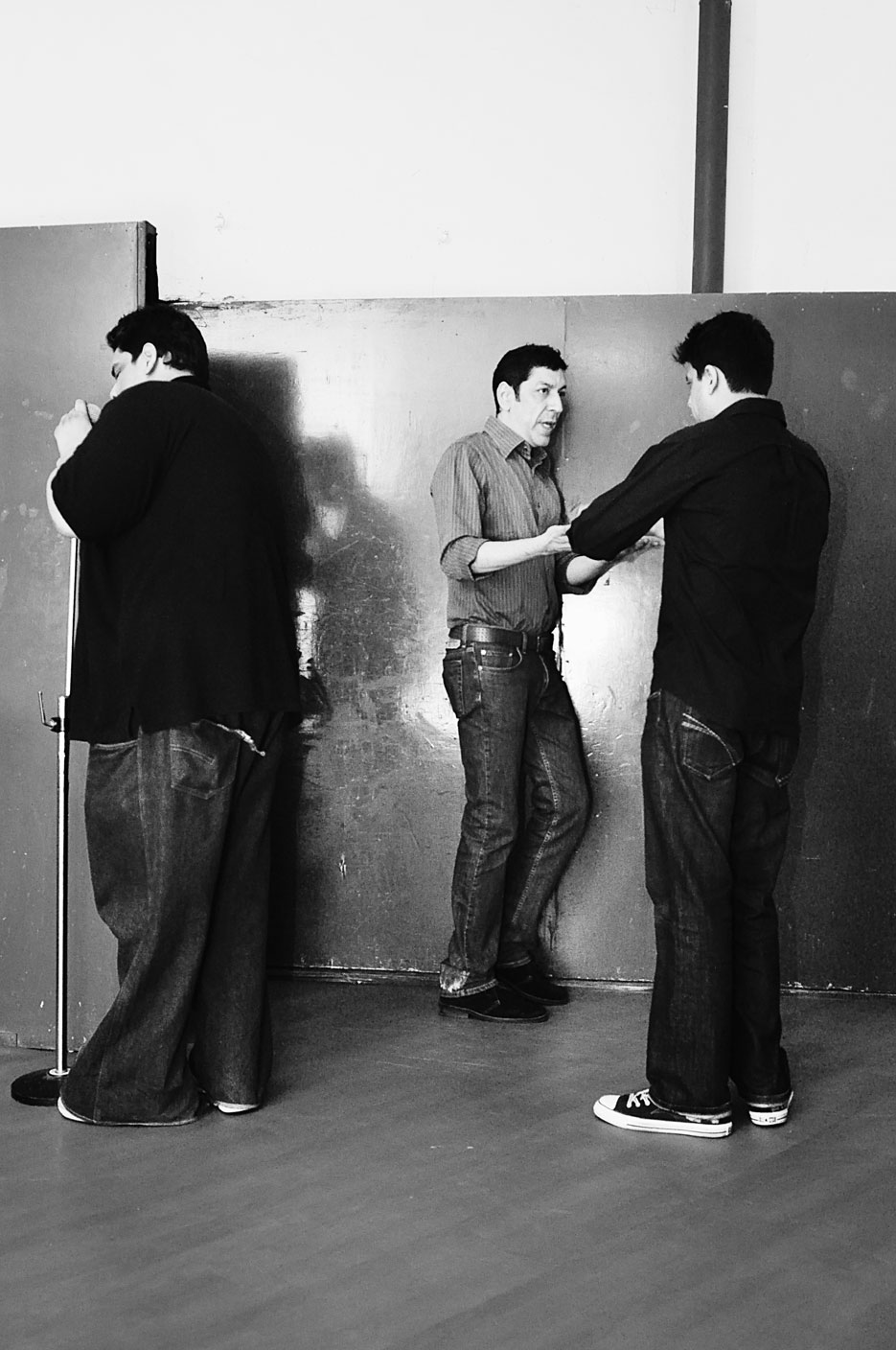 Thank you for having me there boys! I have a crush on @mojorojo too – handsome AND funny. It's a killer combination ladies!