June, 2018 UPDATE : I am no longer able or willing to recommend Canvera's products or services. Since 2012, when this blog post was published, everything at the brand has deteriorated steadily. I currently order individual prints from ZoomIn. Use promo code NAINA2018 to get Rs. 100 waived off your first order. I haven't ordered a print book in a while but if I did, I still recommend

Blurb

. If you're aware of other suitable options ( quality over price ), please share in the comments or send me an email at [email protected]
The first thing I am going to say is that one of the reasons I am broke is because of Canvera. They surpass my expectations each and every time and I cannot stop ordering from them. I have ordered more printed books from them for myself than I have for clients. I also use their excellent services for my wedding albums on Knottytales.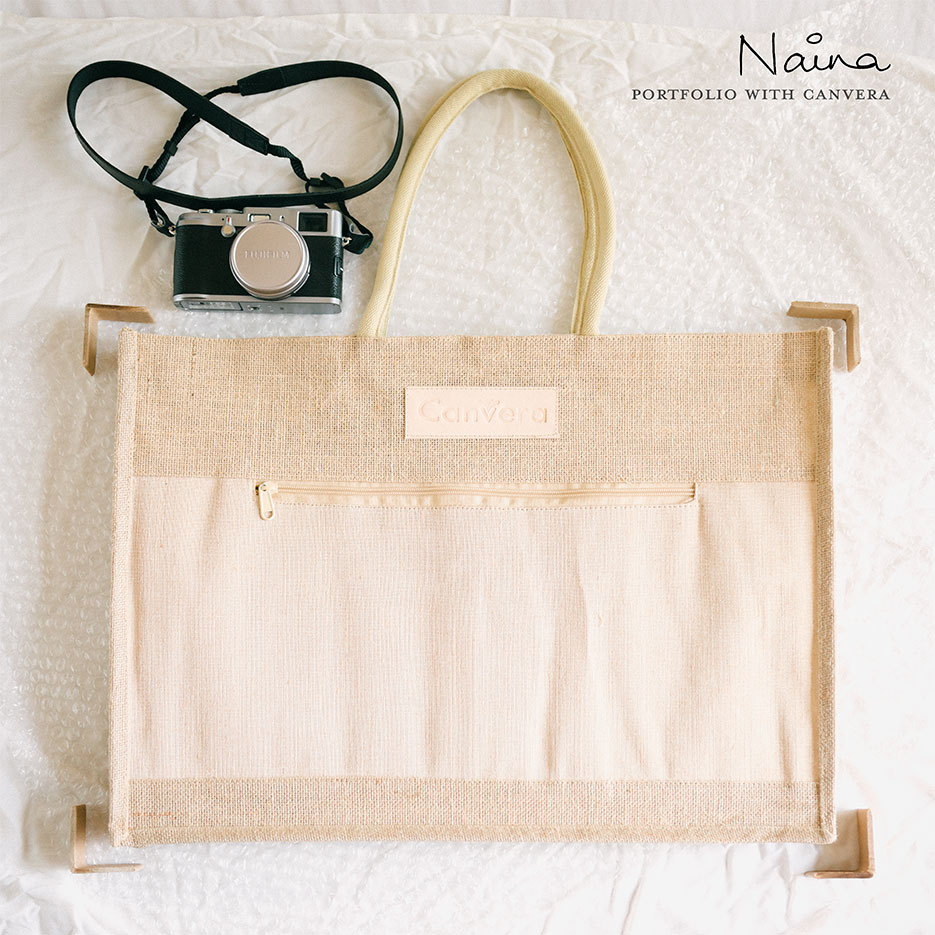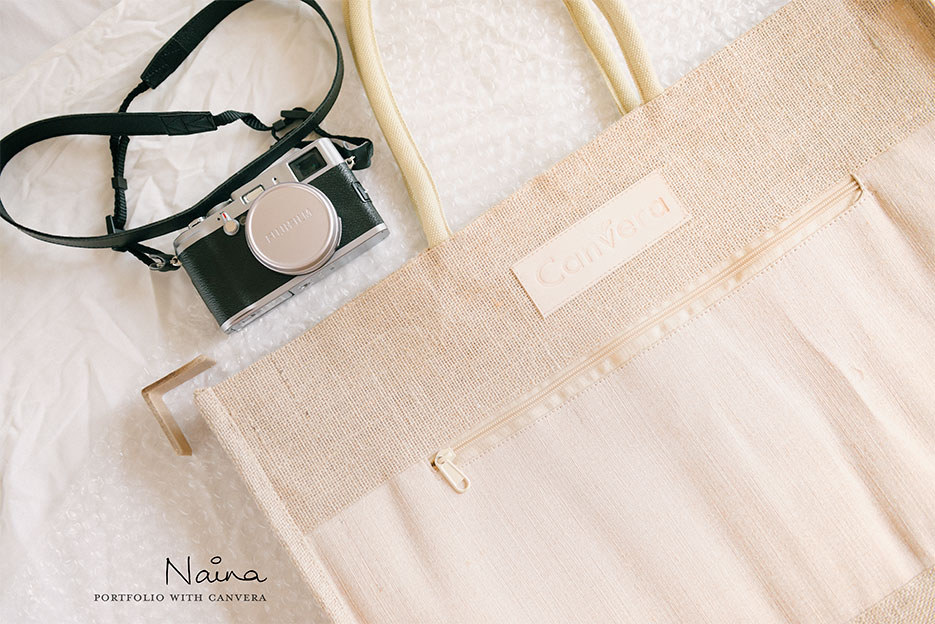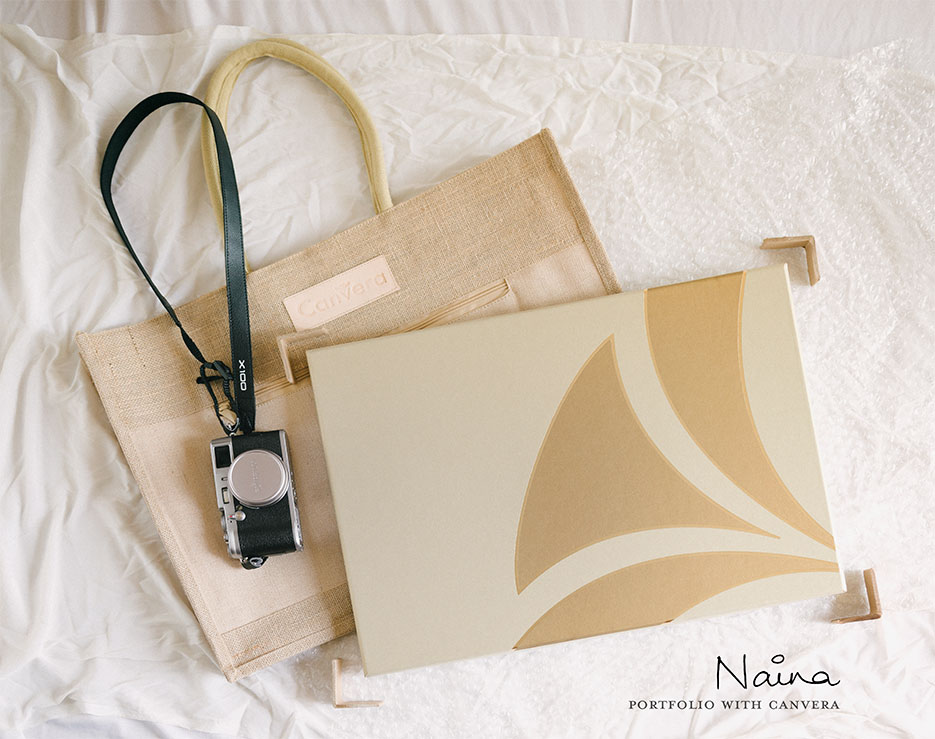 This time around, I ordered a studio album book from Canvera for my Naina.co photography portfolio. This is the largest book in terms of dimensions that is available with them, 12 inches by 18 inches. This is a flushmount album i.e. the pages layflat and are creamy and thick. The cover has the images printed on it – unlike my other leather-bound albums and there is a dust jacket as well. And this time the album came with a lovely Canvera bag too! I'm going to carry all my albums in it now.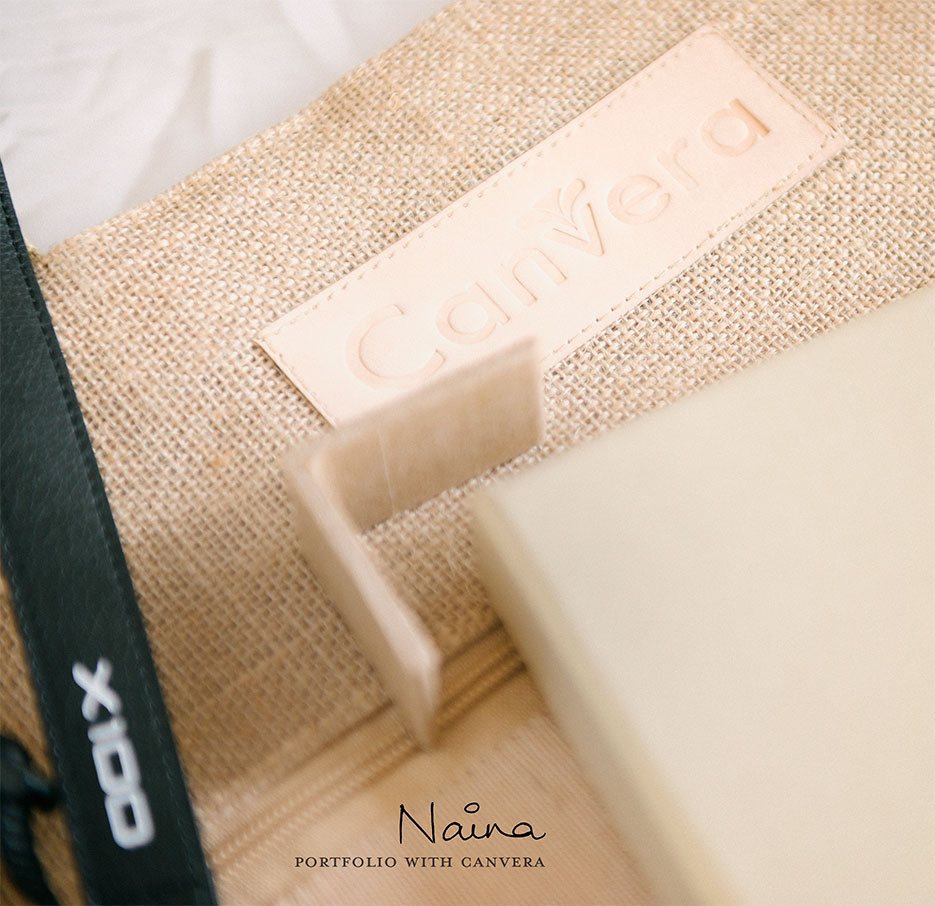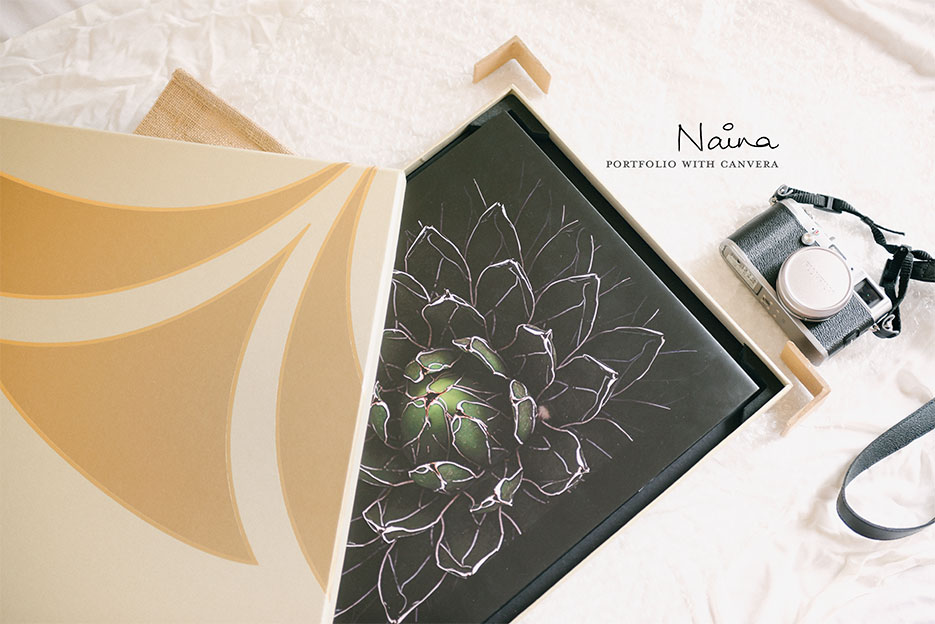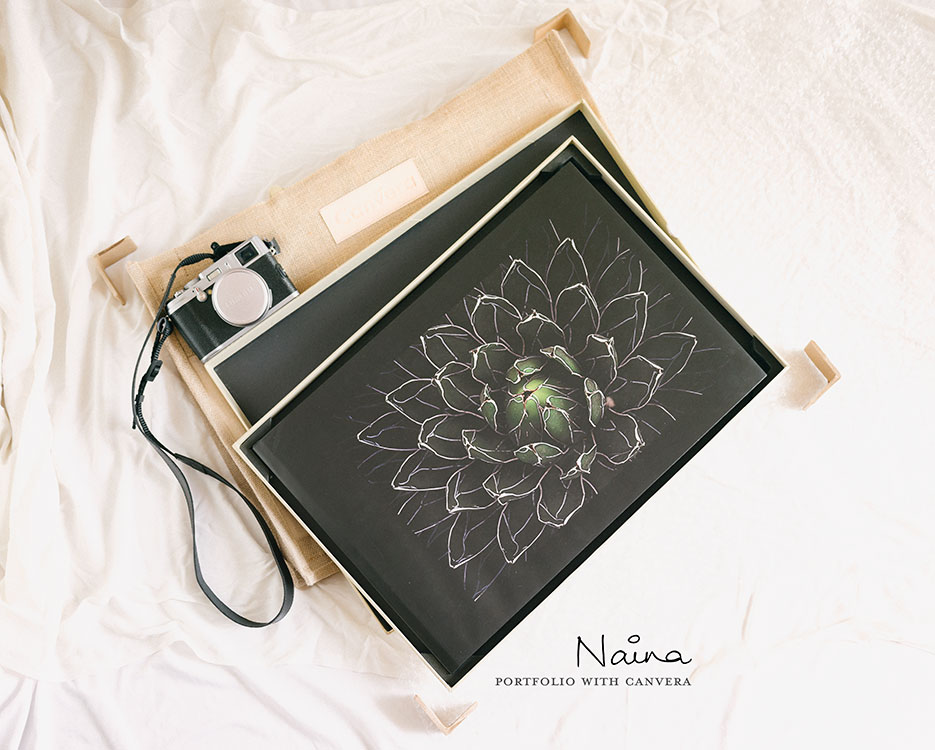 Disclaimer : I have NEVER seen my images in print so I might be emotionally biased. But I want to cut out each page and get it framed so I can hang it in my room. Luscious colors, excellent production quality, and Canvera's service has always been stellar. P.S. The FujiFilm X100 camera in all the images has nothing to do with Canvera – I included it as a prop to give a sense of scale to the album.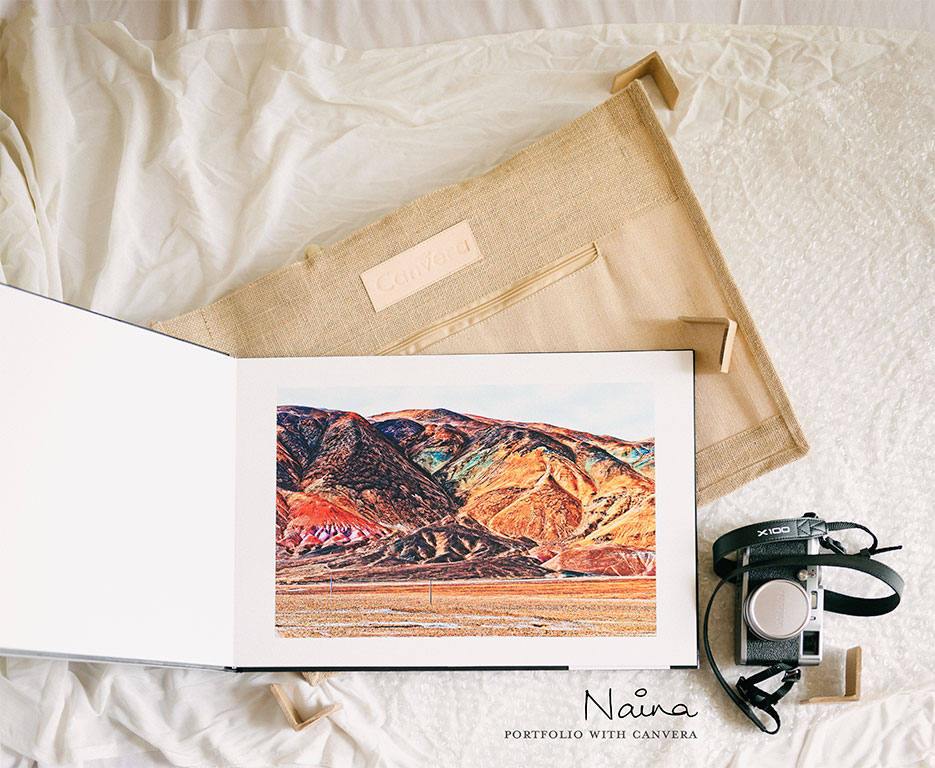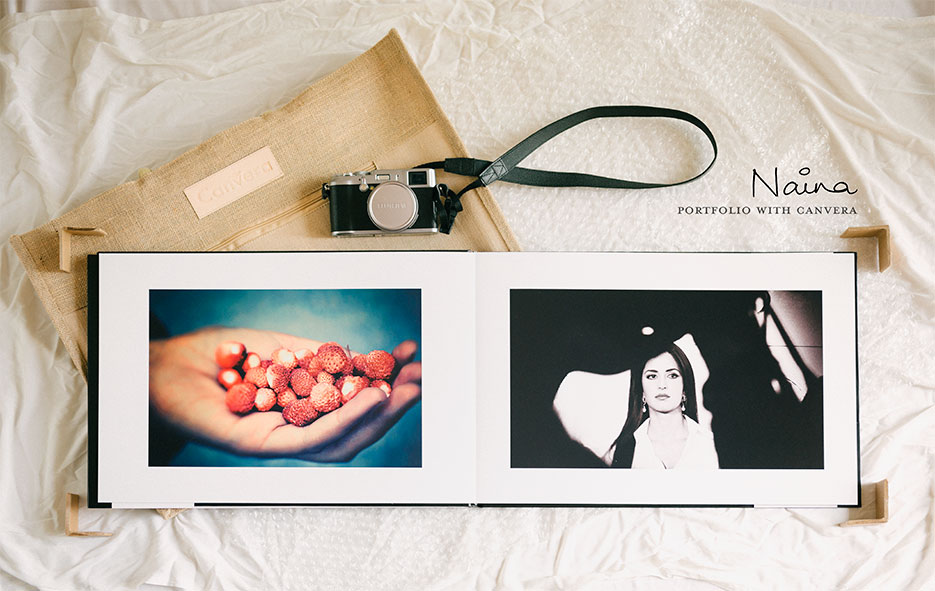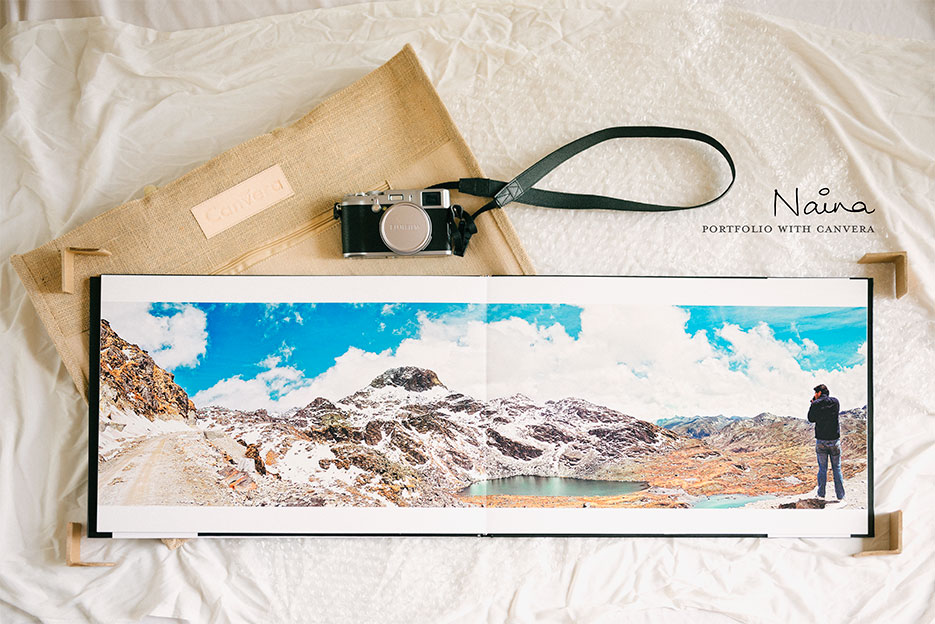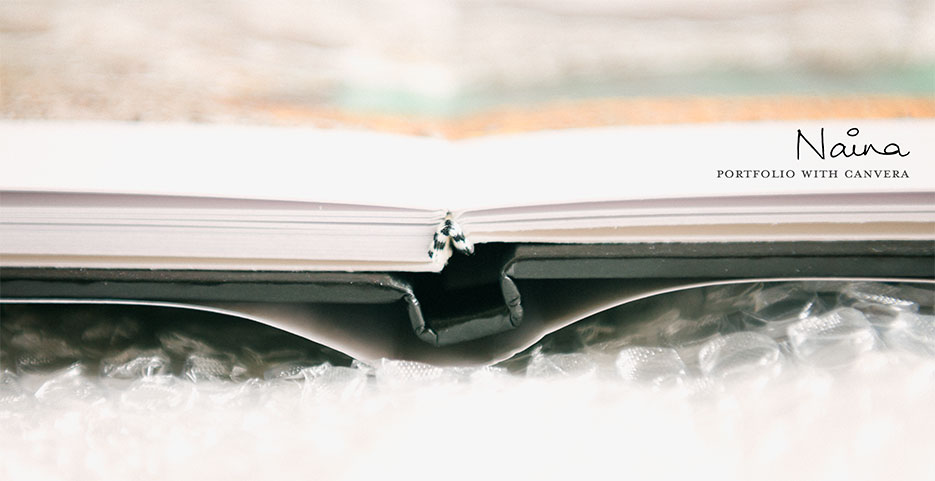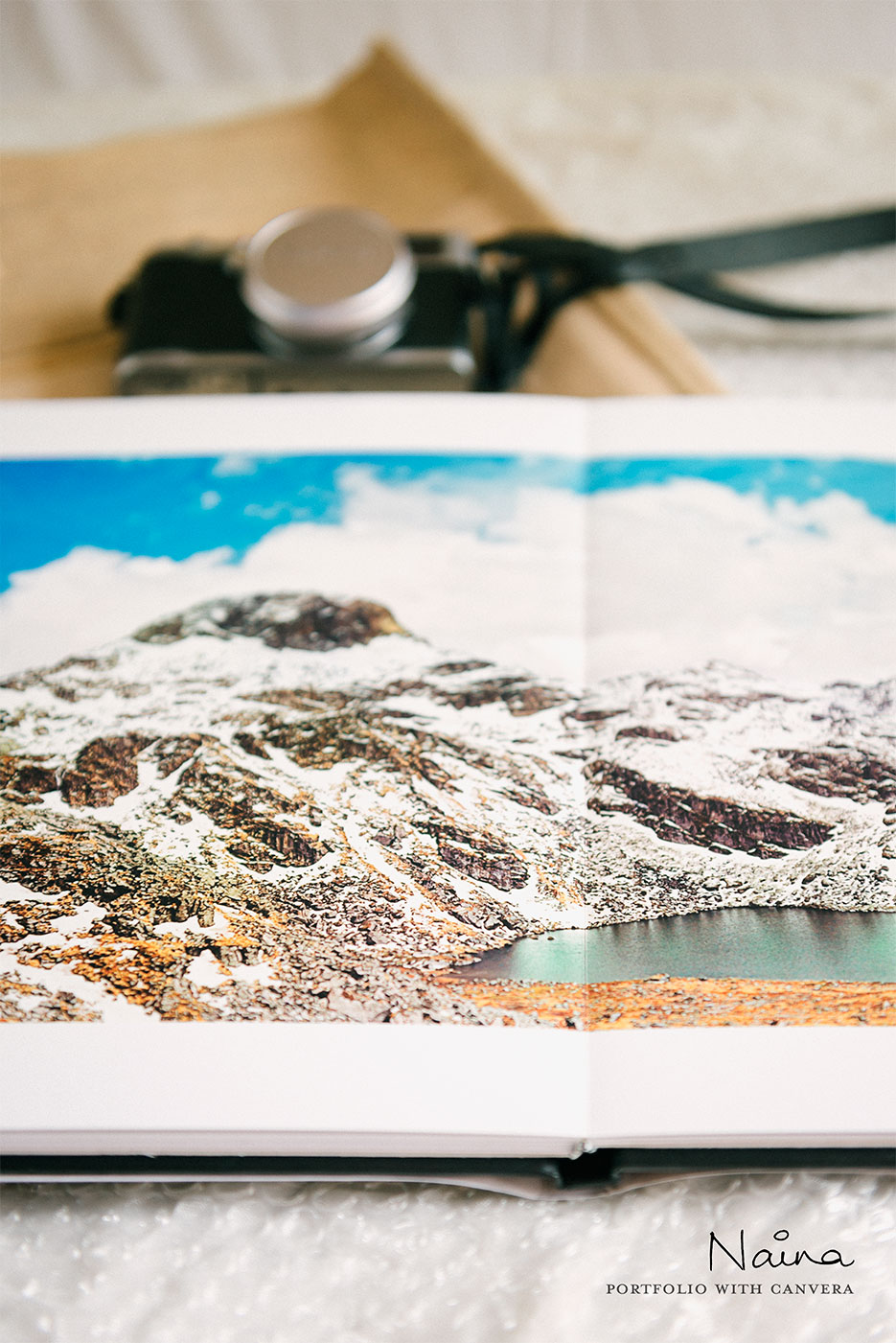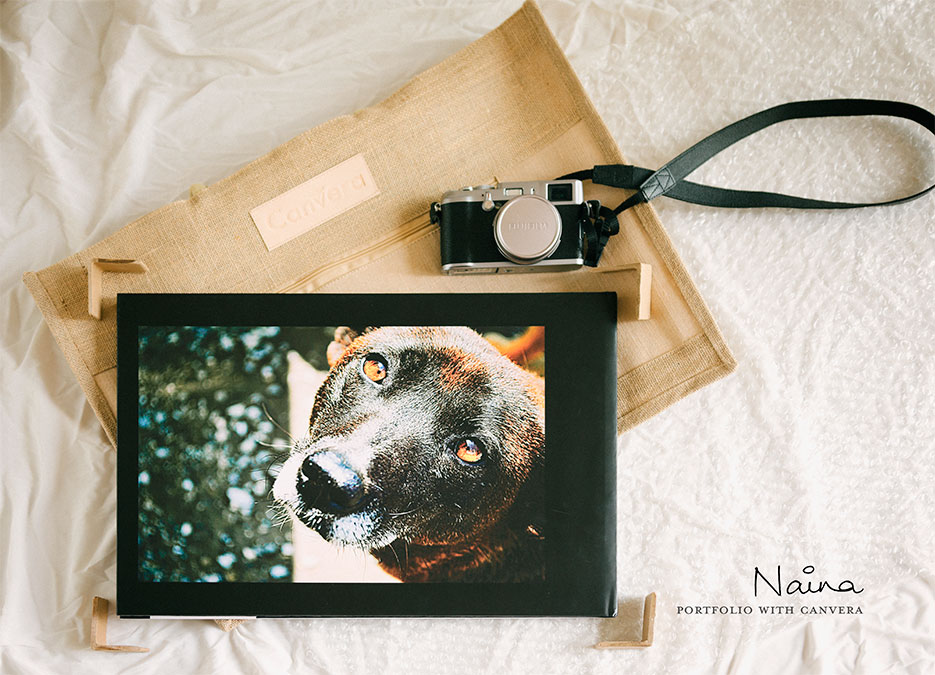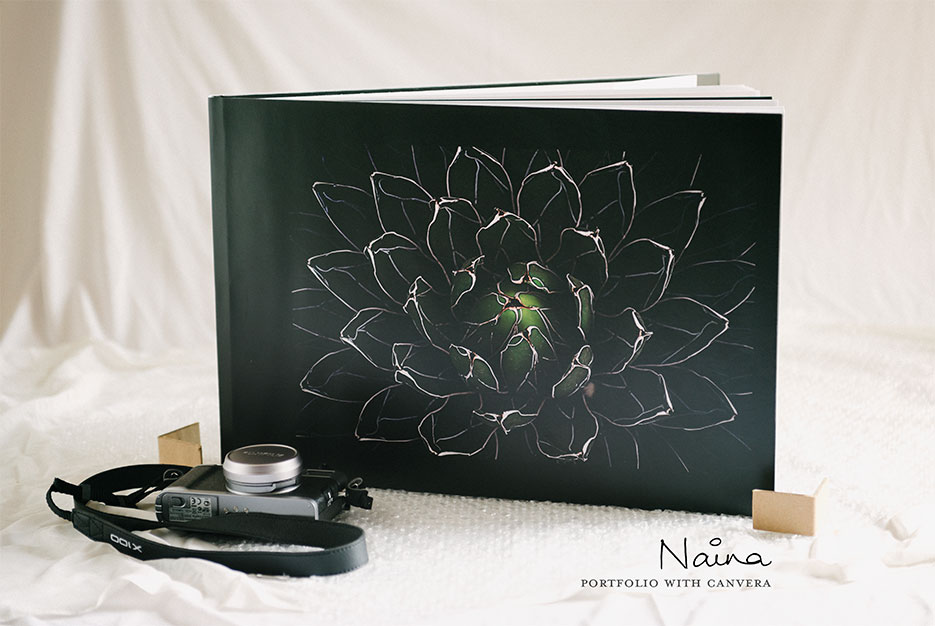 Canvera has many more thing sto offer if you are a professional photographer – they do not work directly with end customers. You can find out more on the Canvera website, their Twitter feed @canvera and their Facebook page.