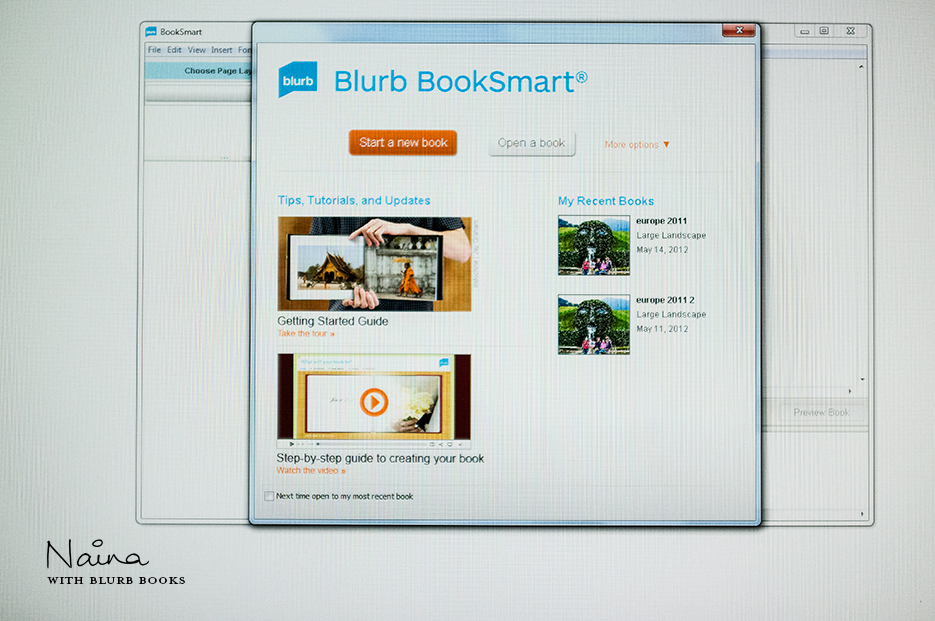 This has been an epic journey with Blurb [ There's a 15% off discount on currently in case you're interested ]. They have been phenomenal despite the various obstacles and I was thrilled with the customer support and the interactions with Zo. The size of the book file was initially 7.5GB [ yes, you read that right ]. And I was using BookSmart to design the book and the software also allows you to upload the book to the Blurb servers. But after eight failed attempts – the operation was timing out most probably – I wrote to Blurb support and that's how I got in touch with Zo.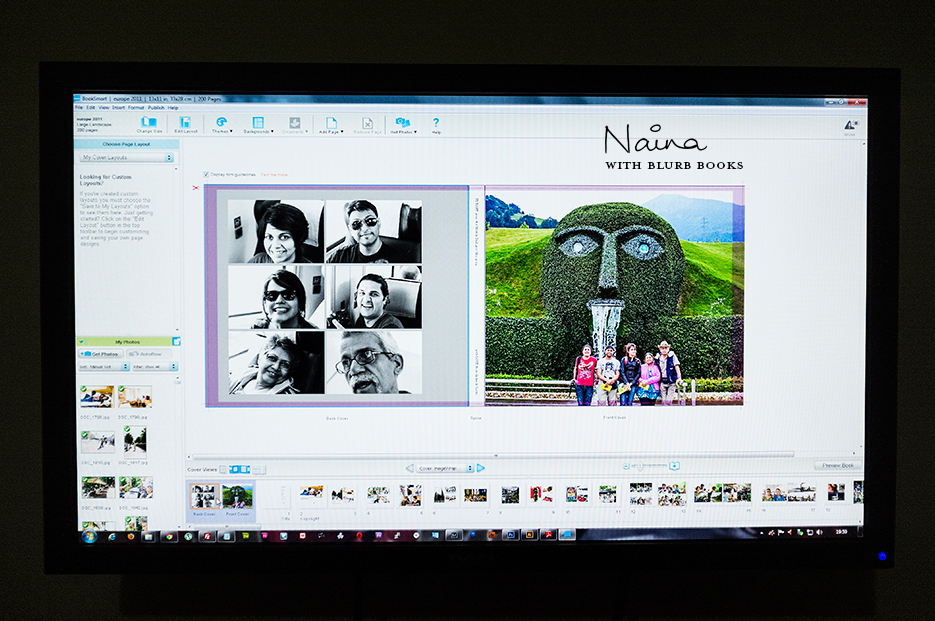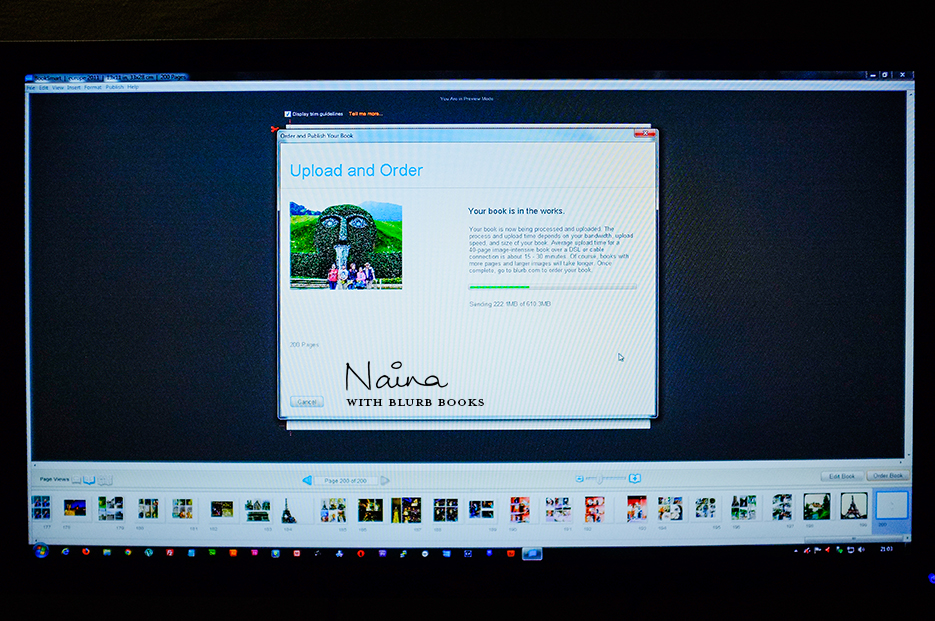 The software was very easy to use – great user interface and I didn't even look at the help section. I had already received the Blurb swatch of papers and end sheets previously and had decided on using the Proline Pearl Photo paper. The book ia a 13×11 inches image wraparound hard cover edition.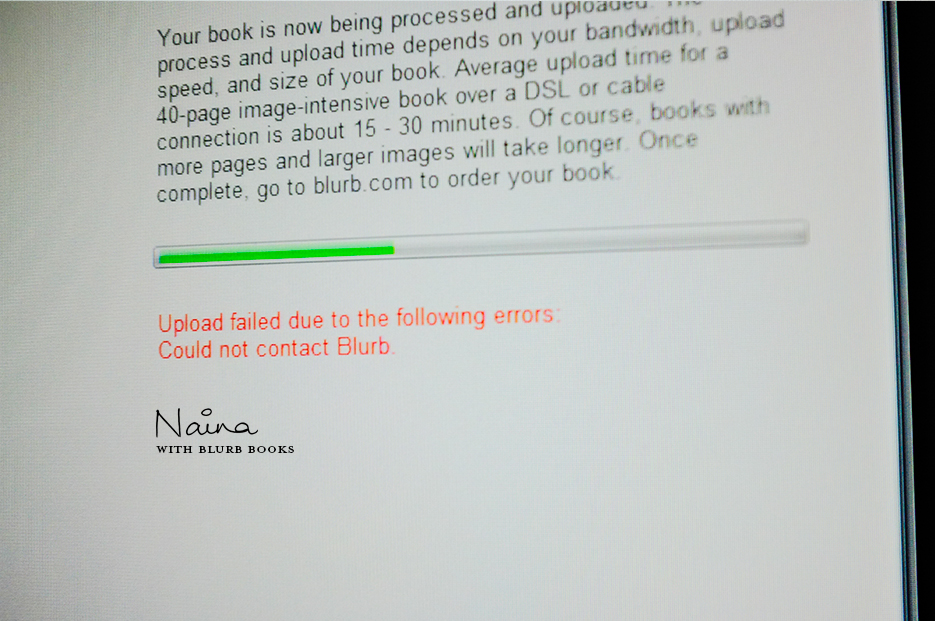 This is a book of photographs from our family Europe vacation from last year. It is meant as an anniversary gift for my parents and they don't know about it yet. I received the package via FedEx today evening and was ready to rip apart the packaging to get to the much-awaited book of images!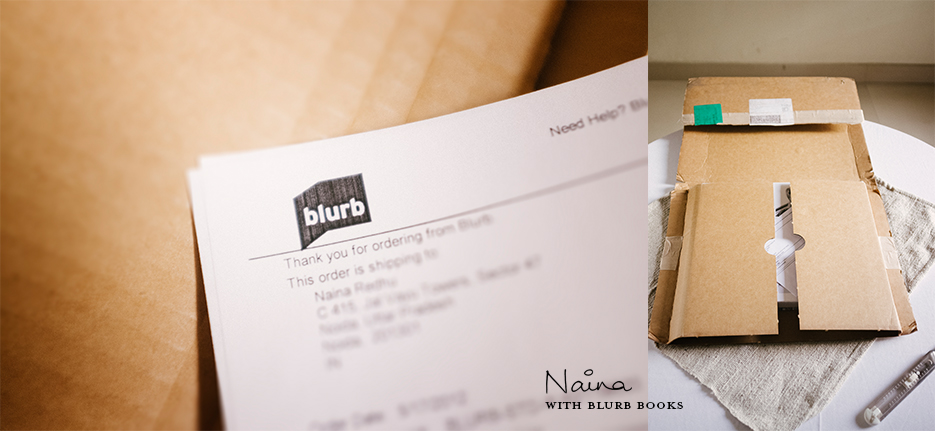 Blurb Books went out of their way to accommodate my upload – the software upload didn't work so they gave me a DropBox link. When that didn't work I uploaded the book to my FTP, Blurb downloaded it and then uploaded it to my Blurb account. If I EVER want another copy, I can simply re-order without having to bother uploading!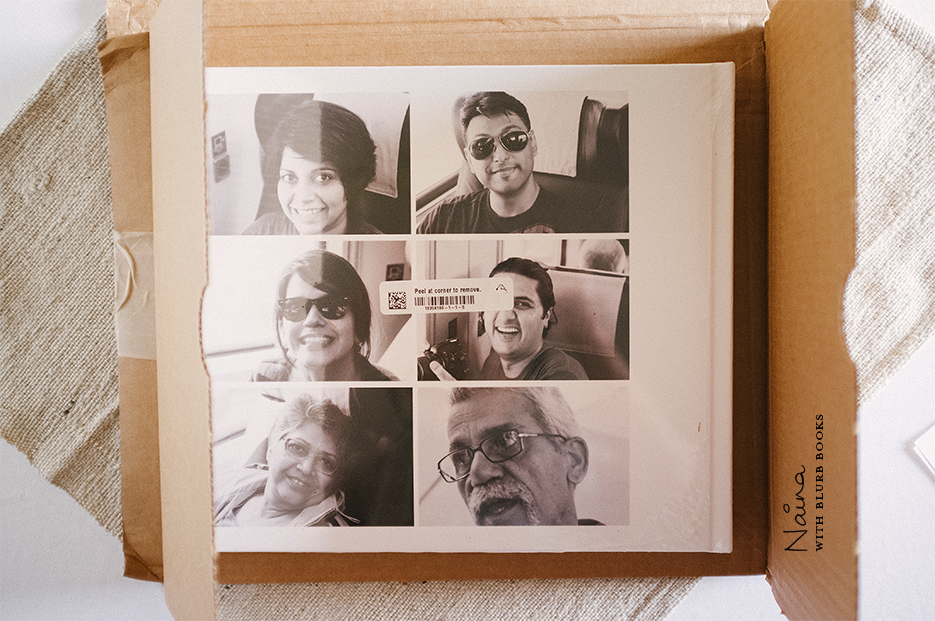 I have drooled over the book long enough and there is only ONE thing is absolutely dislike about it. The paper. Looking at a paper in the swatch set and looking at a paper in a proper book are SO VERY DIFFERENT experiences. I do not like the Proline Pearl Photo paper at all and will not be using it for further books – it's got this shiny sheen – not glossy – but literally pearly. This is only a personal opinion – I don't like it – doesn't mean it's a "bad" paper. The next paper I would like to try is the Proline Uncoated. Probably for a book of panoramas for my father. He likes panoramas and I love photographing them.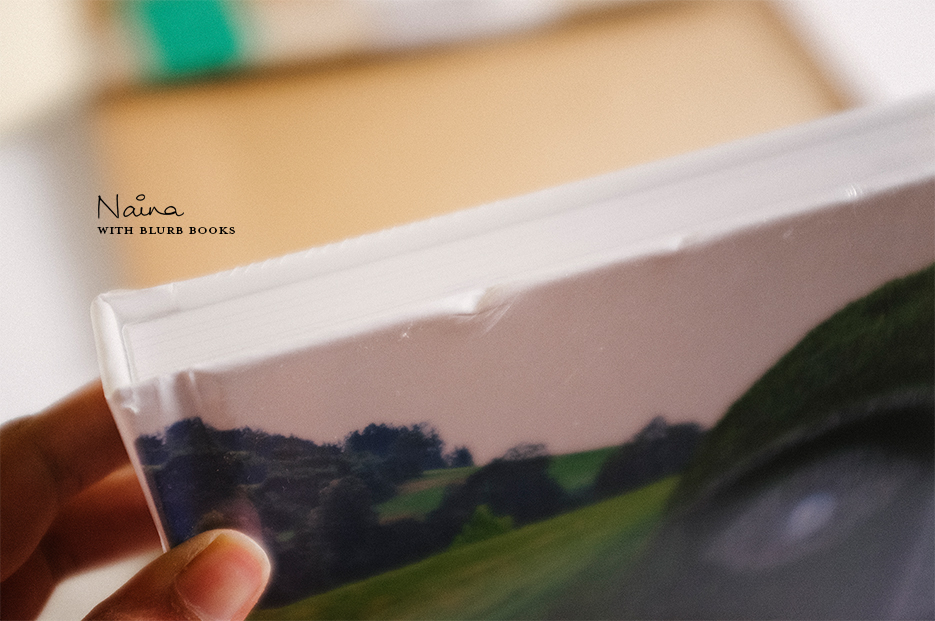 Another small little dislike is the dent on the edge of the hardcover on the front – as you can see above – three little dents. The packaging of the book is fine, which suggests that the denting occurred prior to packaging and shipping. If this was a book I was planning to sell – as a limited edition photography series – I would not put such a copy on sale. As a book-buyer, I like my books to be clean and perfect and I would prefer to deliver similarly to people who would buy my book as well. But since this is a "family album", it is not a deal breaker.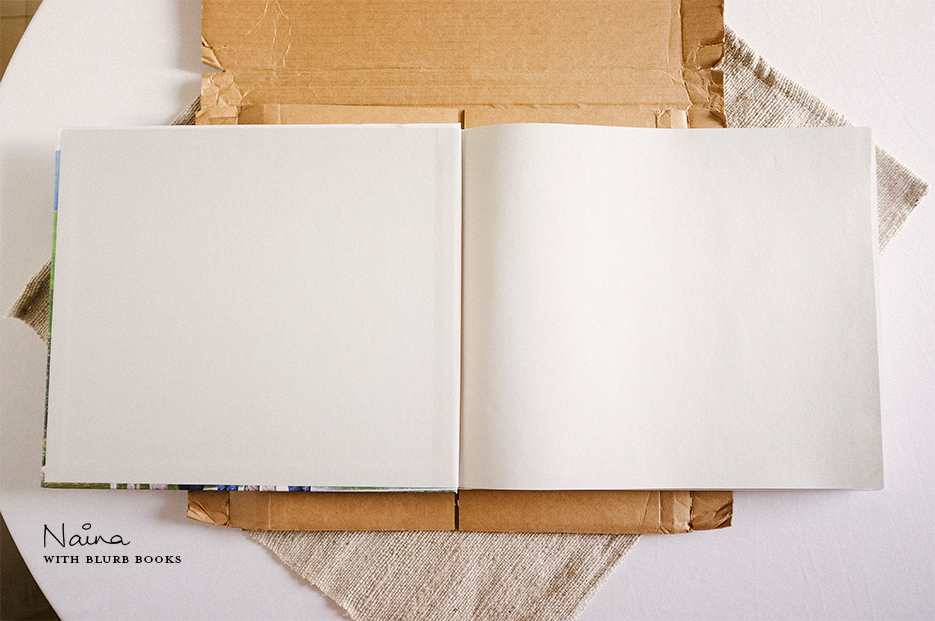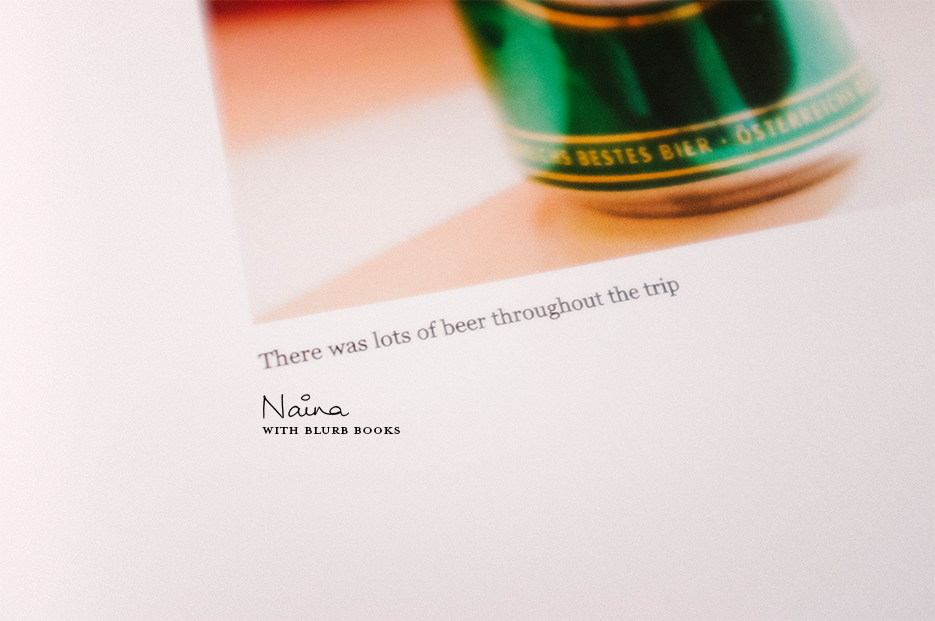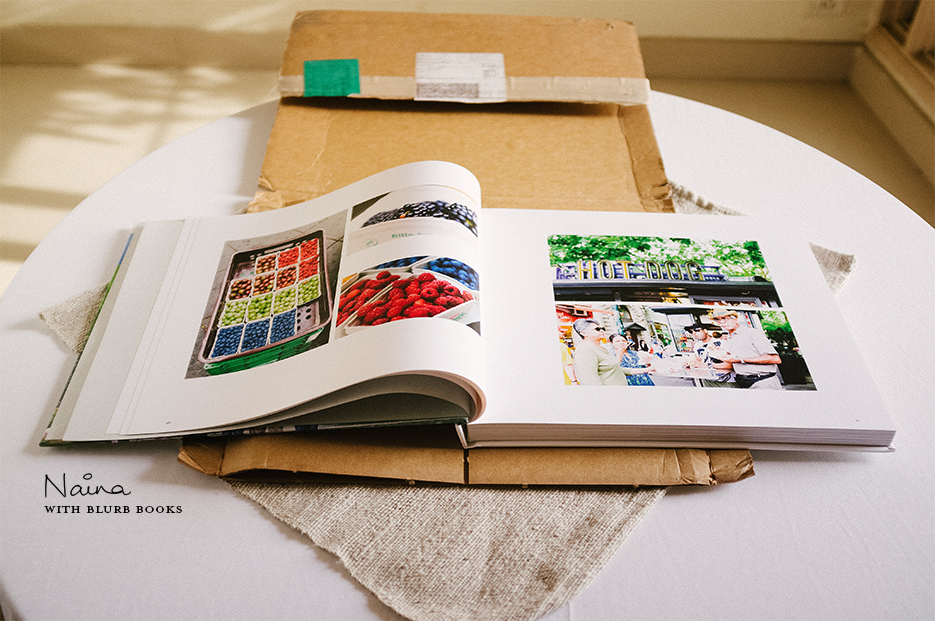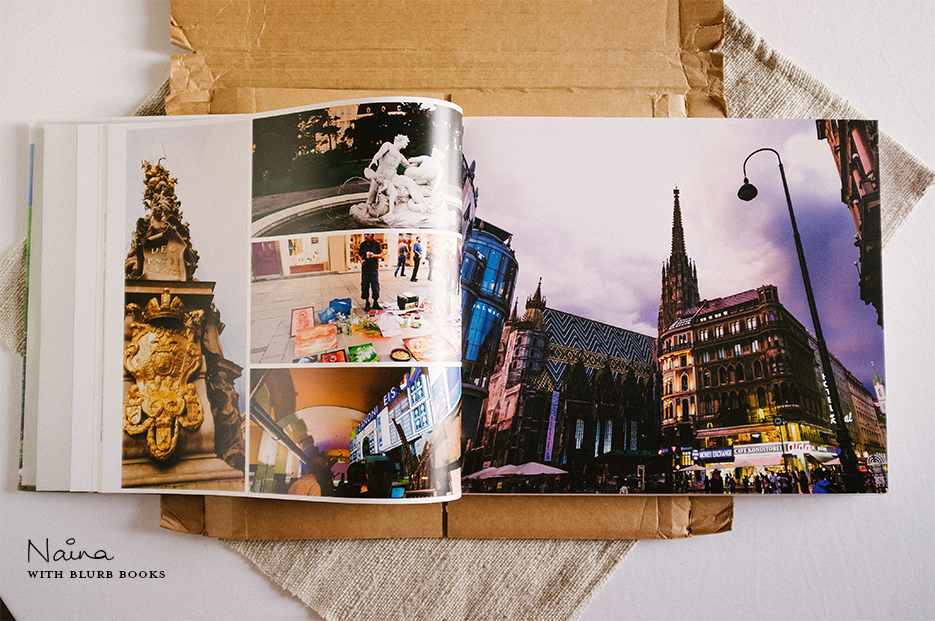 The colors are gorgeous and the images have been reproduced well – just the way I would have expected. I am not a printing expert so unable to evaluate the book from a technical point of view. For me, this book is more an emotional piece and hence I love it.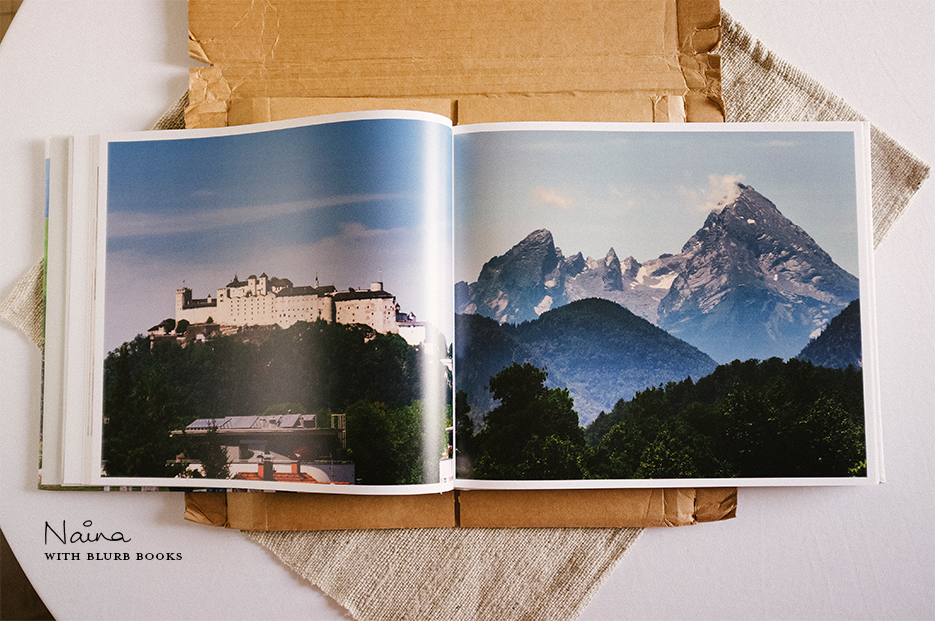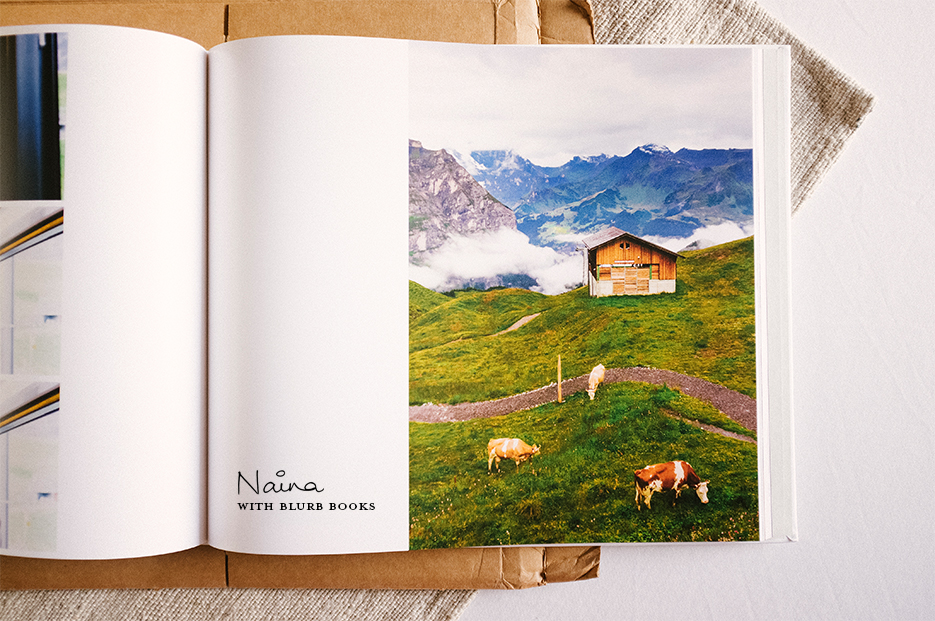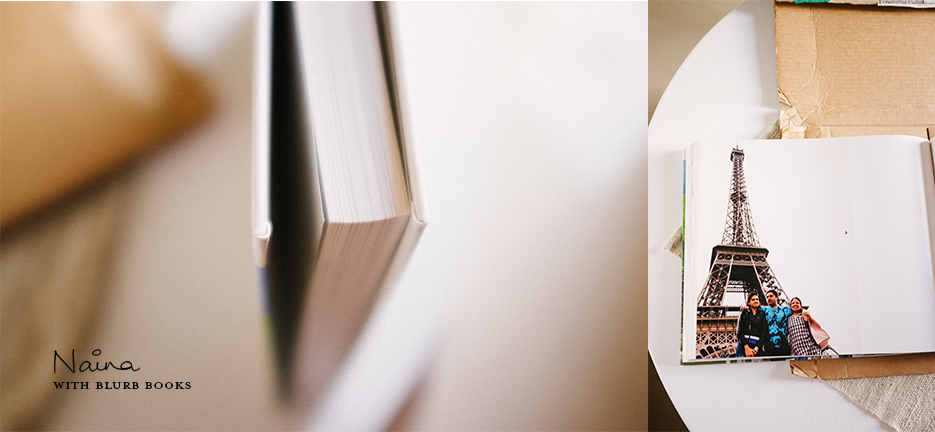 That is a THICK book. With 200 pages. On another note, I would like to refer you to the pricing page on Blurb Books' website. So easy! Even before you have designed your book, you know how much it is going to cost you to produce it with Blurb and you don't have to send an email to them asking them! I LOVE this feature on their website – it was recently re-designed making it even better.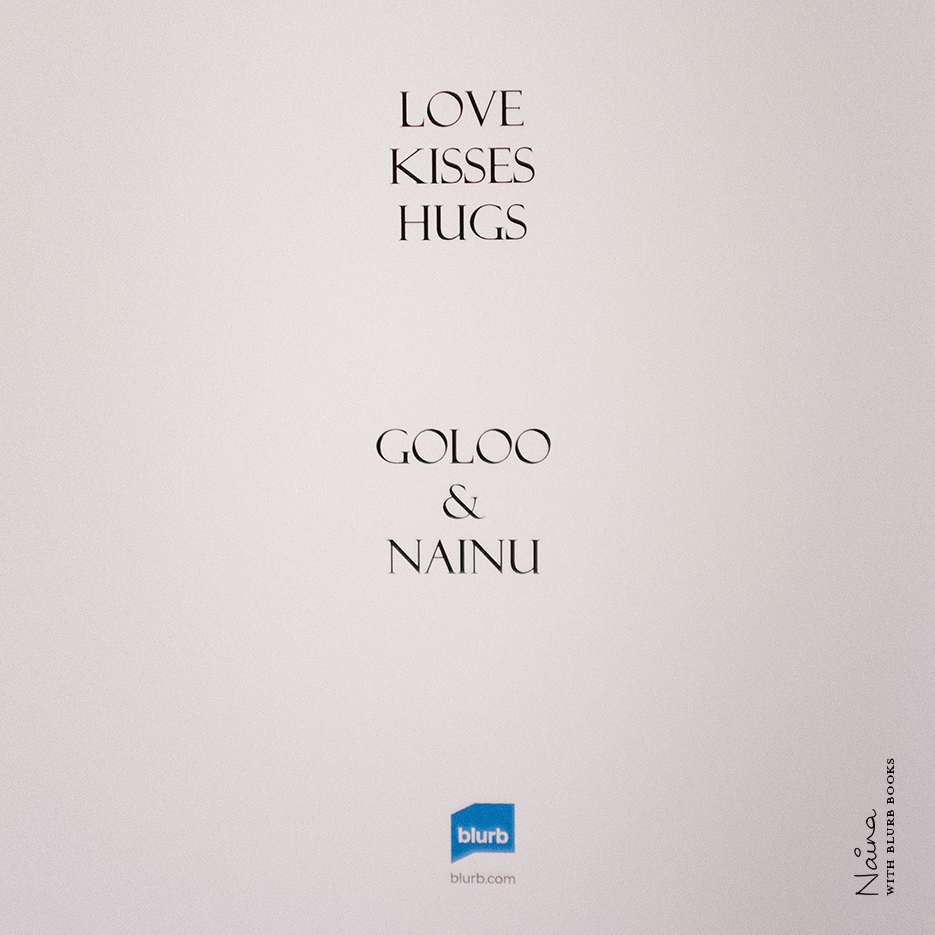 And I also got a picture of my parents poring over the book once I handed it over to them! See below.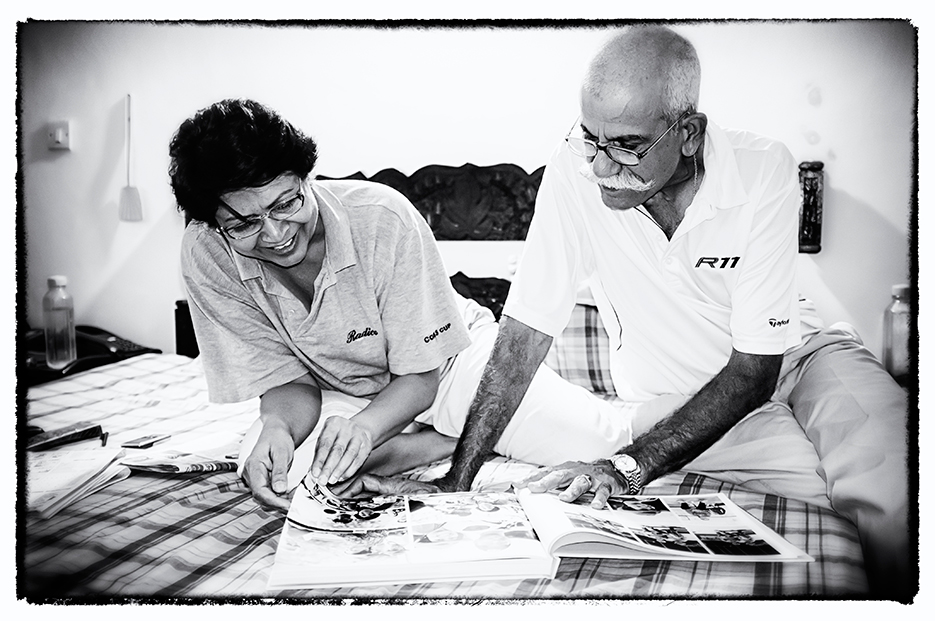 The cost of the above book was $196.42 for production + $32.99 for shipping and handling [ shipped to India on the fastest option available ] and minus $49 [ using the promo code GROW, now expired ]. Total : $180.31
Blurb Books is a fantastic way to publish the book of photographs you always wanted. Professional quality paper and production. You could produce a series of limited edition books of your photography and put them on sale as well. The Blurb Books website also allows you to sell your book right from their website! Anyone can buy it. So you design the book, upload it to Blurb and pimp it on your website and blog and social networks and share the link for purchase! It gets produced, printed and shipped to whoever orders it. Blurb is a great option to add into my arsenal of professional quality printed deliverables for clients and for my business. You can find Blurb on Twitter : @blurbbooks and Facebook.
All images in this blog post photographed on the FujiFilm FinePix X100, edited in Adobe Photoshop CS6. All images in the book photographed on the Nikon D90. Blurb has not paid me to do this blog post. I have used my affiliate link with Blurb at some places in the above blog post. If you are part of a brand and would like me to review your services / products, get in touch on [email protected]