Powder Room by Shefalee Vasudev, the former editor of the Marie Clarie magazine tries to uncover the fashion industry in India in a casual, loose narrative. While the only one thing I can point out as a criticism is that the book seems disjointed with no strong "flow" in it, I am not happy to point it out because what Shefalee has tried to uncover is, in itself, too large an animal to fit in one book. She has tried and for someone like me – I am not a part of a the fashion industry in that I don't work in it yet but "fashion" weaves in and out of my life almost on a daily basis – it is an insightful read.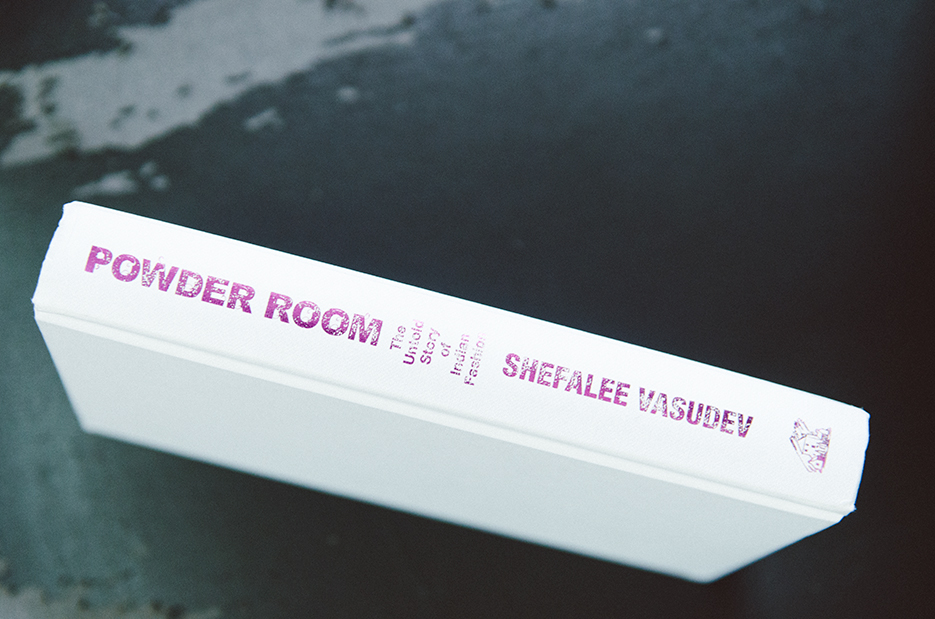 In the book, Shefalee has interviewed more than 300 people from various sections in the fashion industry and the book distinctly carries her opinions as well and if true, it is easy to tell her leanings, which gives context to her narrative. I quite enjoyed reading the book – it took me about three days – and I will be passing on my copy to a bunch of young friends who work in the fashion industry. I know they well tell me, "But Naina, what is the book going to tell us that we don't already know?" and my answer's going to be, "Who knows. Read it."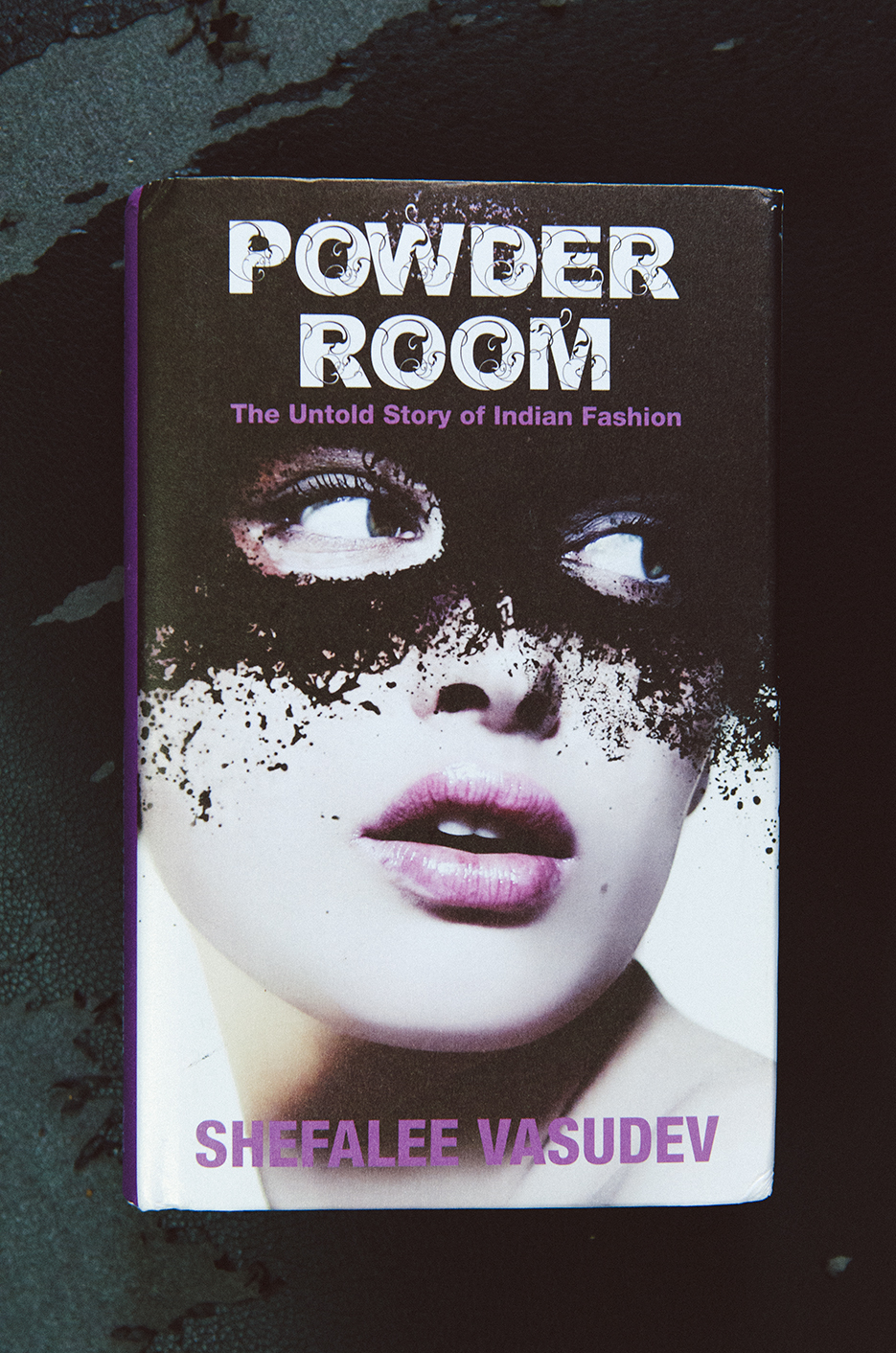 From the unfortunate decline of the Patan Patola sari [ I want one ] to the flamboyantly portrayed fashion designers, the small city darzis and the "logo" brands, Shefalee has tried to write something about everything and has done a decent job without running away with it. There is no gossip in the book that I didn't already know although the author is not trying to create any. It is clear that "professionalism" does not exist in the fashion industry. I lament the lack of professionalism in nearly everything in India and this is another nail in the coffin.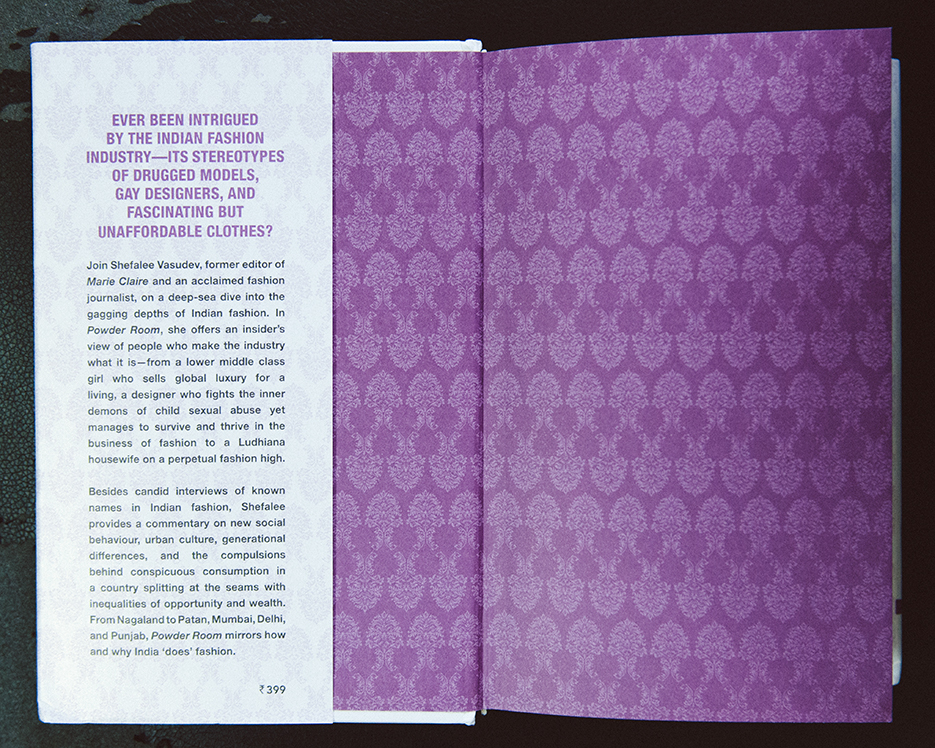 I have felt the pressure to "conform" where if I turn up in denims and sneakers to an event, I can see that I'm being judged. I have also struggled with accepting "gifts" from brands for featuring their content on this blog and I identify with Shefalee's "half-virgin" stance. There are no defined guidelines or industry norms. Even calling it the fashion "industry", in my opinion, is a fallacy. There is nothing organized about it. Politics and egos carry more weight than talent and business acumen. Which probably also means that the space is ripe for innovation – not in how things are produced but rather in how things are run in this "industry".
If you are on Twitter, you will identify a plethora of people in this book whom you might already be following. From magazine editors to bloggers and fashion designers and more.
Shefalee currently writes for the Indian Express Unfashion blog. I was unable to find her on Twitter.
Also did a Storify of quotes / sentences from the book that I found interesting.
Verdict: Worth a read. Even if you don't find it useful, it IS entertaining.
All Rights Reserved. All images photographed on the Nikon D7000. The book can be purchased from Flipkart with my affiliate link in this blog post. This is not a sponsored blog post. If you would have an interesting book that you would like me to review, please email me on [email protected]