I've been staring at these images for a while. Dealing with one assignment after another, only now have I had the time to edit and share this story. Pankaj & Nidhi's collection from Wills Lifestyle India Fashion Week Spring / Summer 2014. It was another one of my favorite collections from all the five days. And it's a visual treat to look at the images – the clothes are stunning in detail and well-structured, well-cut and the detailing – at least from a distance – seems immaculate. Clean and simple yet with enough detail to intrigue and add that "something" to your very wearable wardrobe.
The Grammar of Ornament!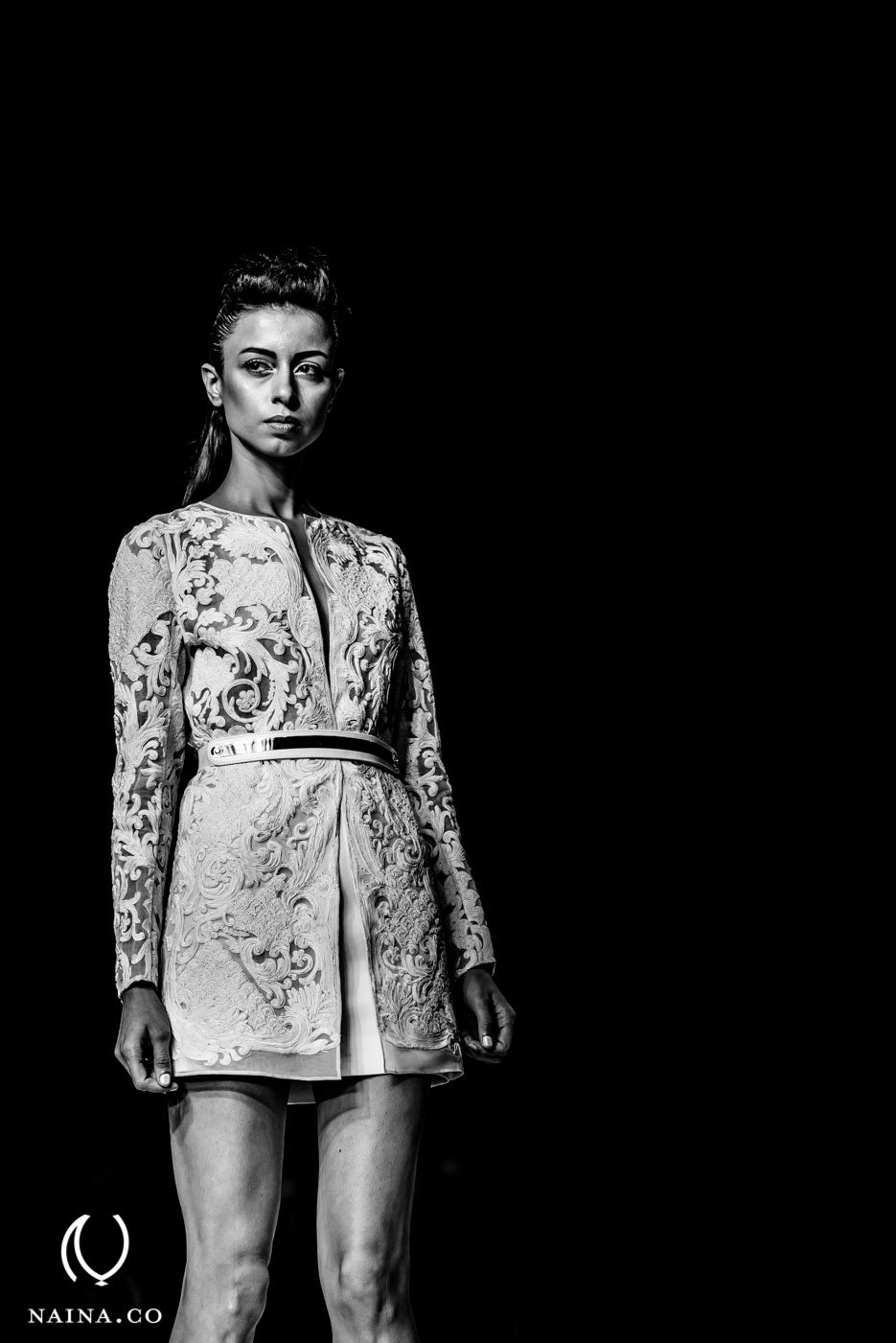 Hand-cut applique and Pankaj & Nidhi bags. Clean, crisp prints on those bags. There was, what looked like embroidery as well – I later on found out that it was quite something else! More details when you see the dress.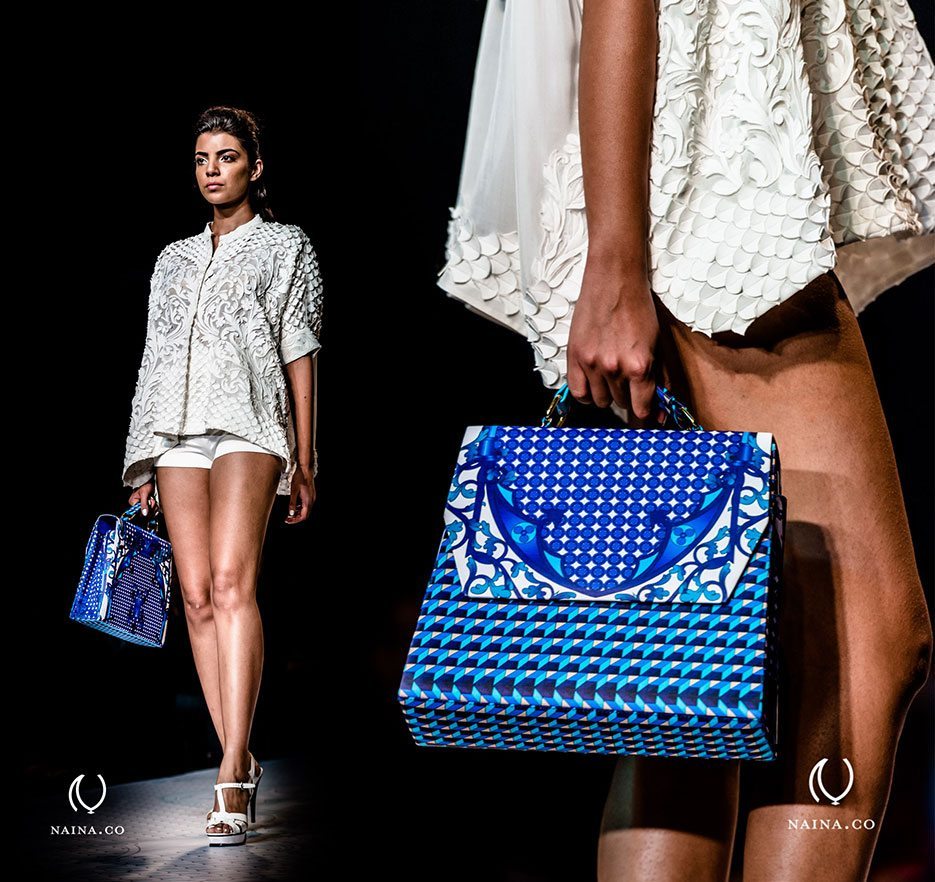 I can see myself wearing the trousers from the ensemble below.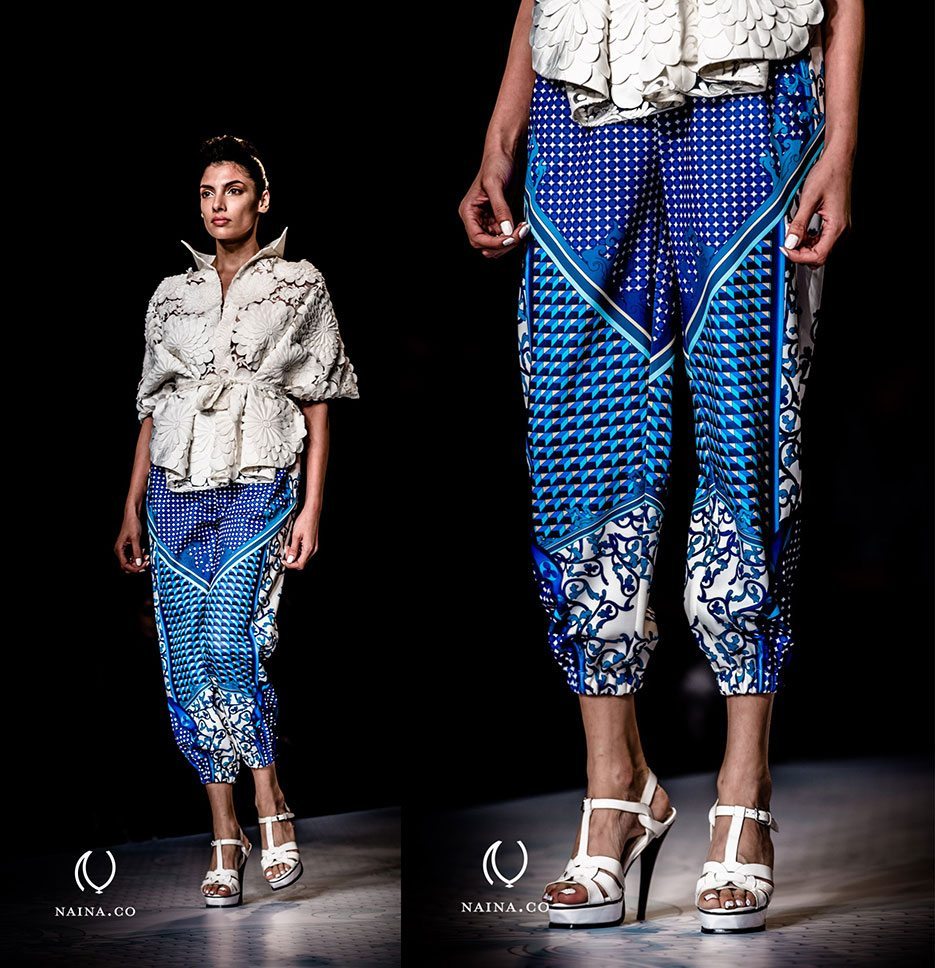 And that jacket below! Although I can't imagine how in the world I would take care of such a gorgeous piece! White and applique.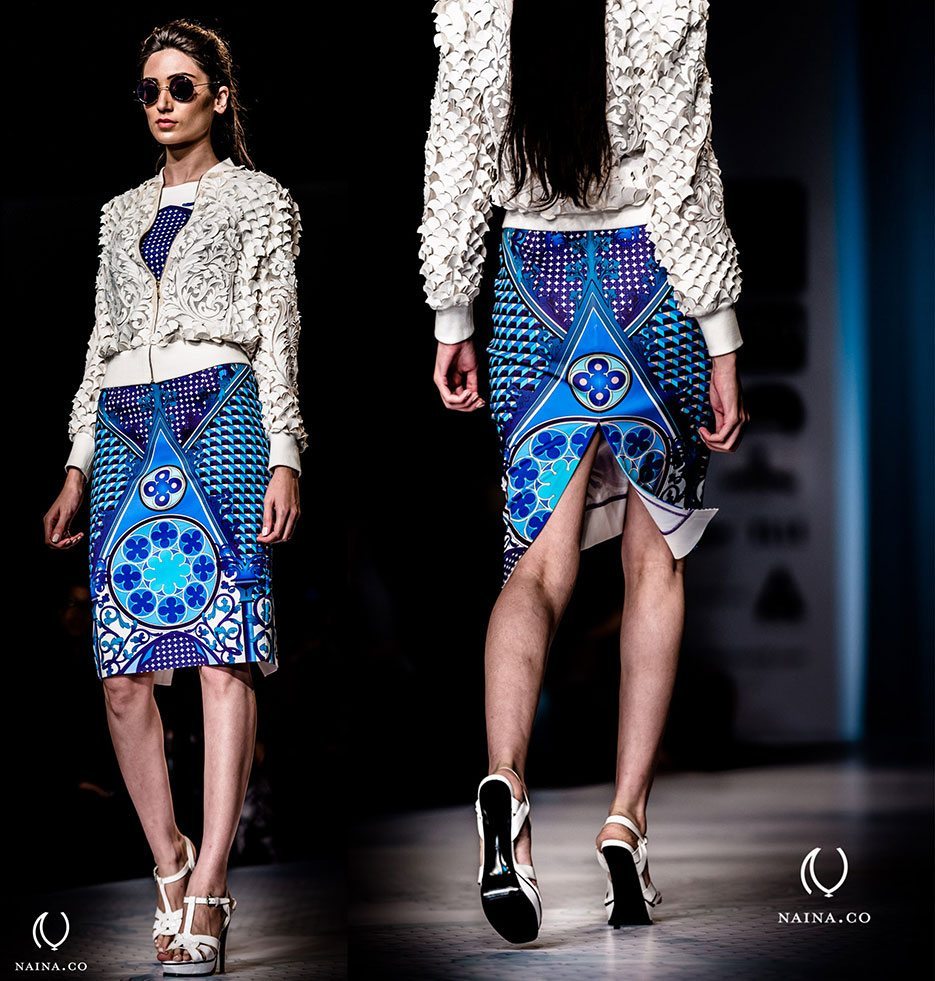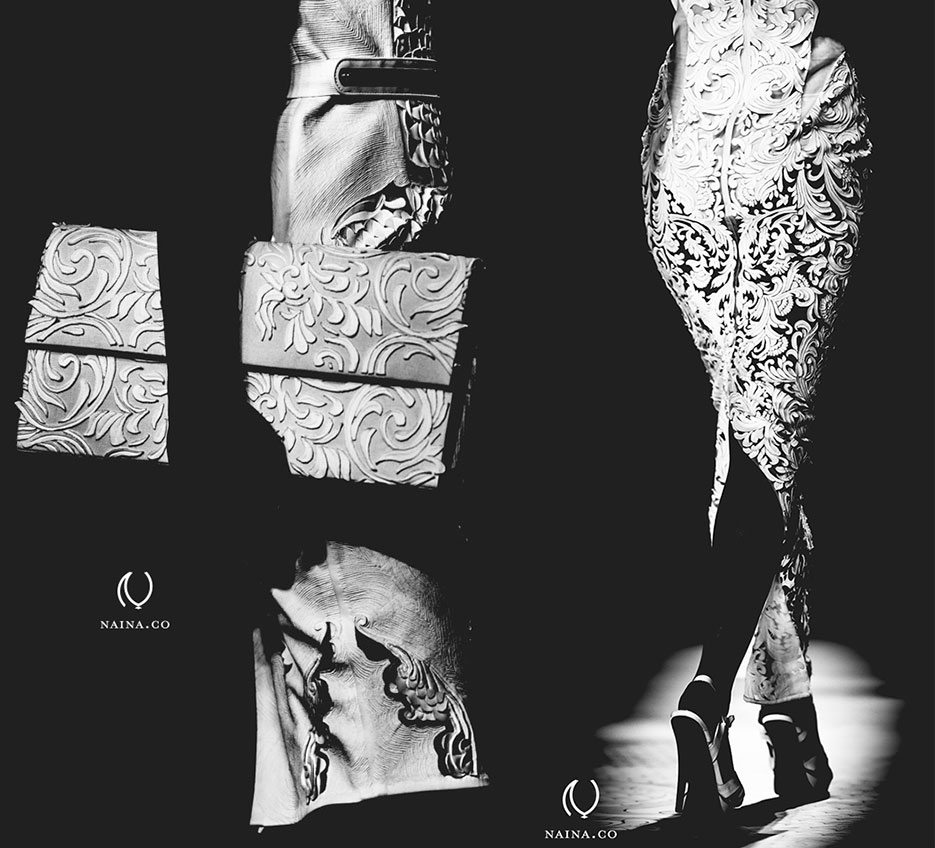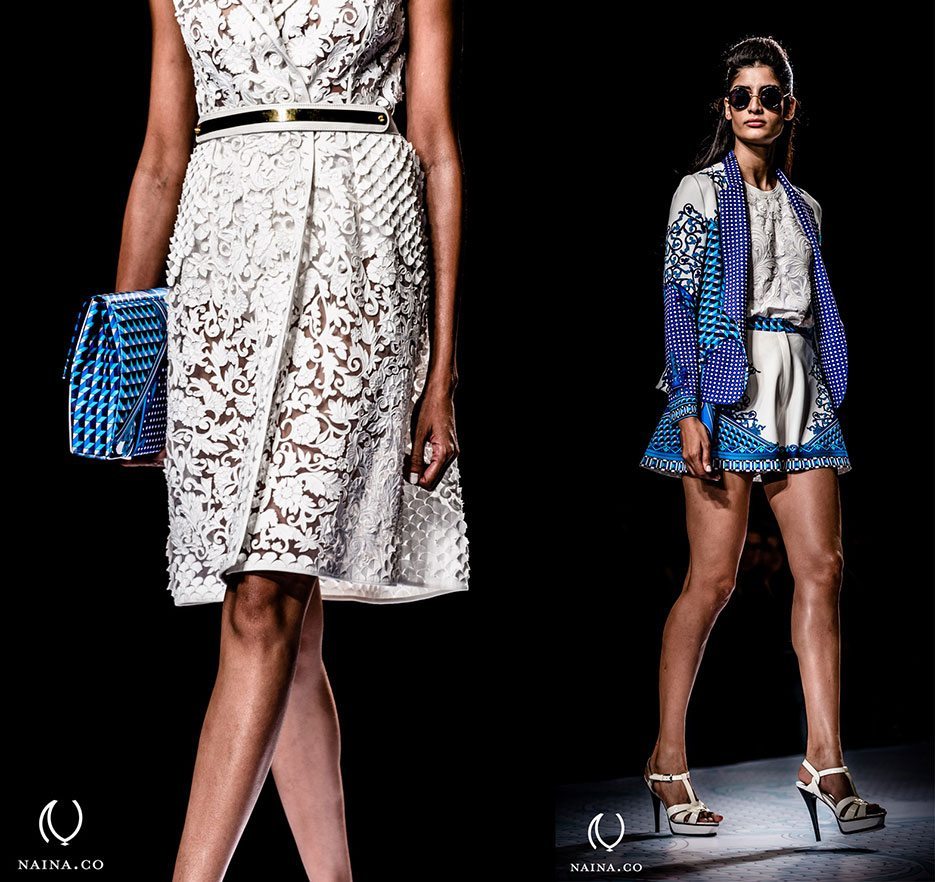 Below left – the jacket – is what I thought was embroidery. But it's hand cut & hand sewn fabric squares – thousands of them! Stunning! Akin to mosaic work similar to that found in Renaissance churches. Very covetable jacket and in red & blue ( which is my favorite combination of colors ).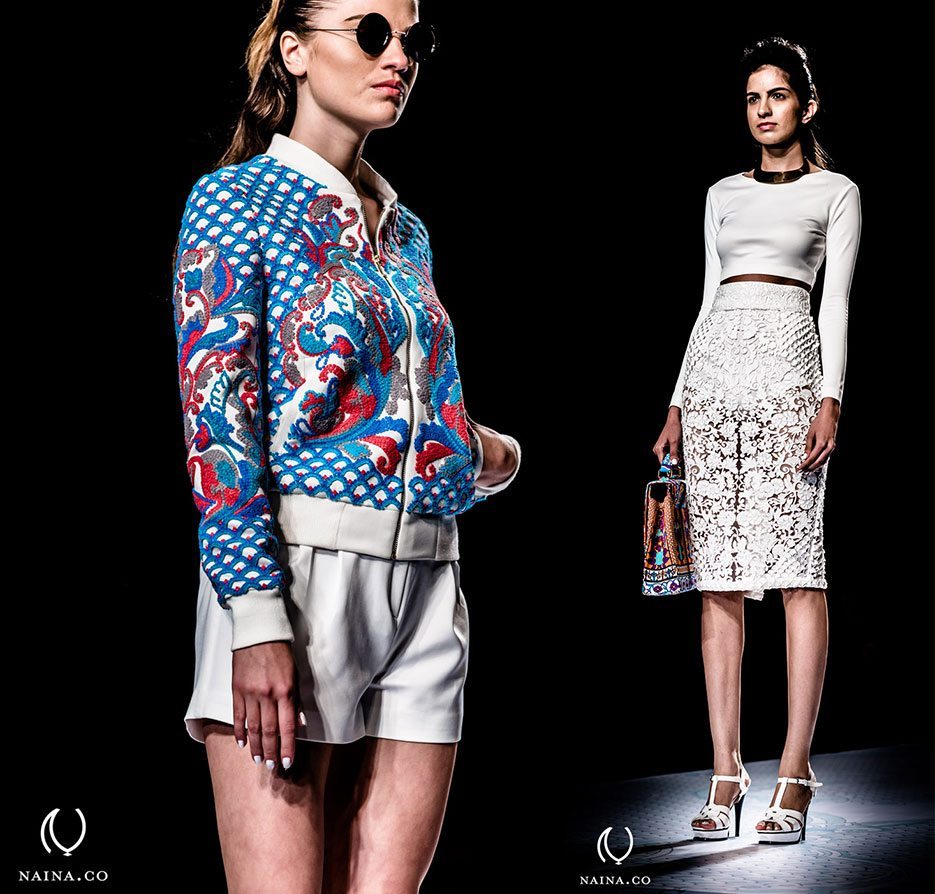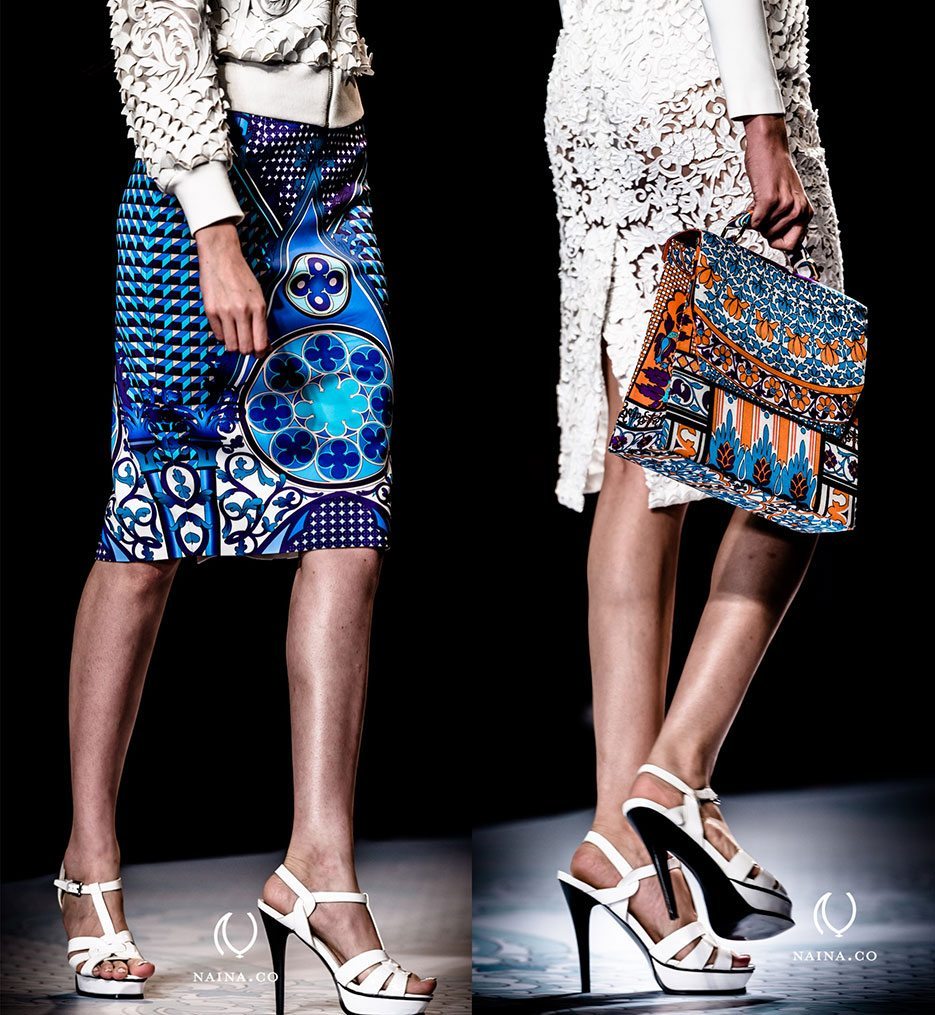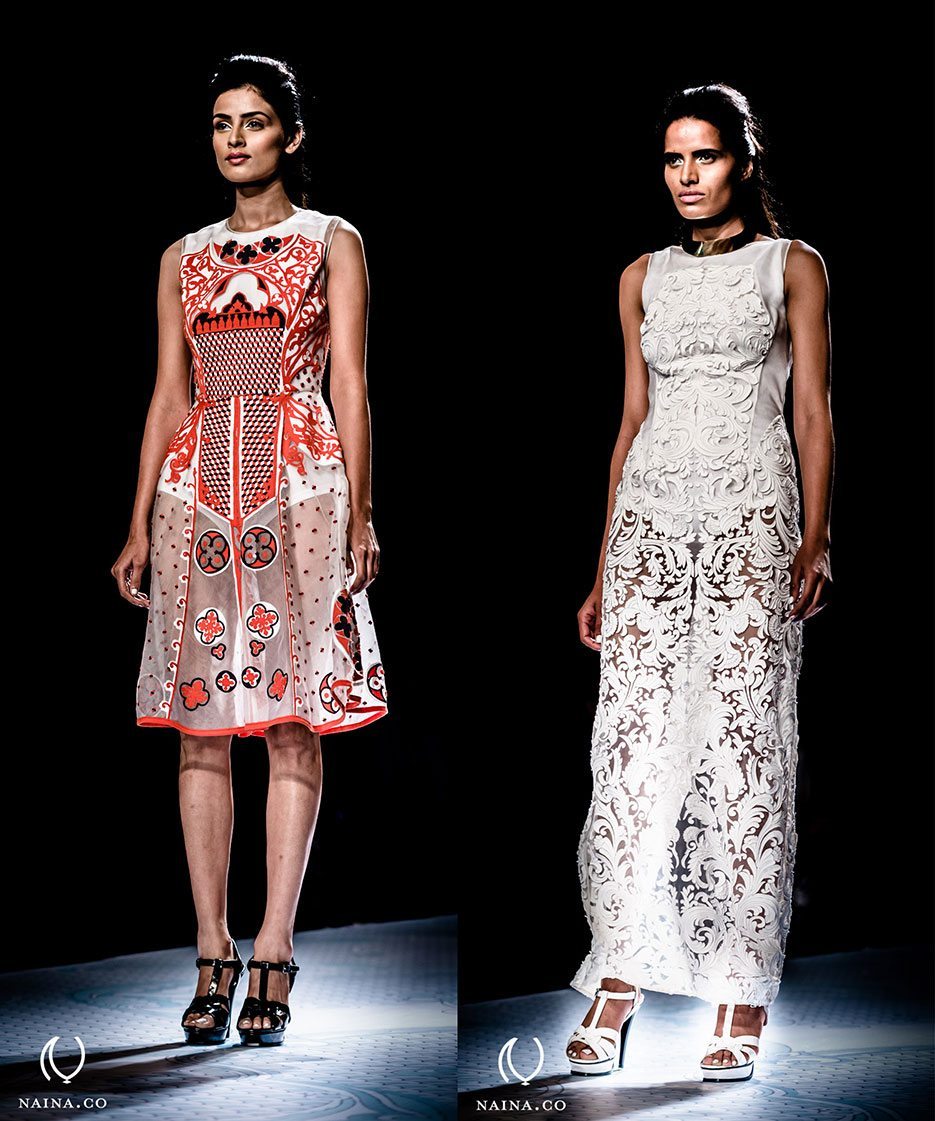 I'm quite enamored with dresses right now in life in general and the one on the left, below, looks like something I could wear! Delightful piece.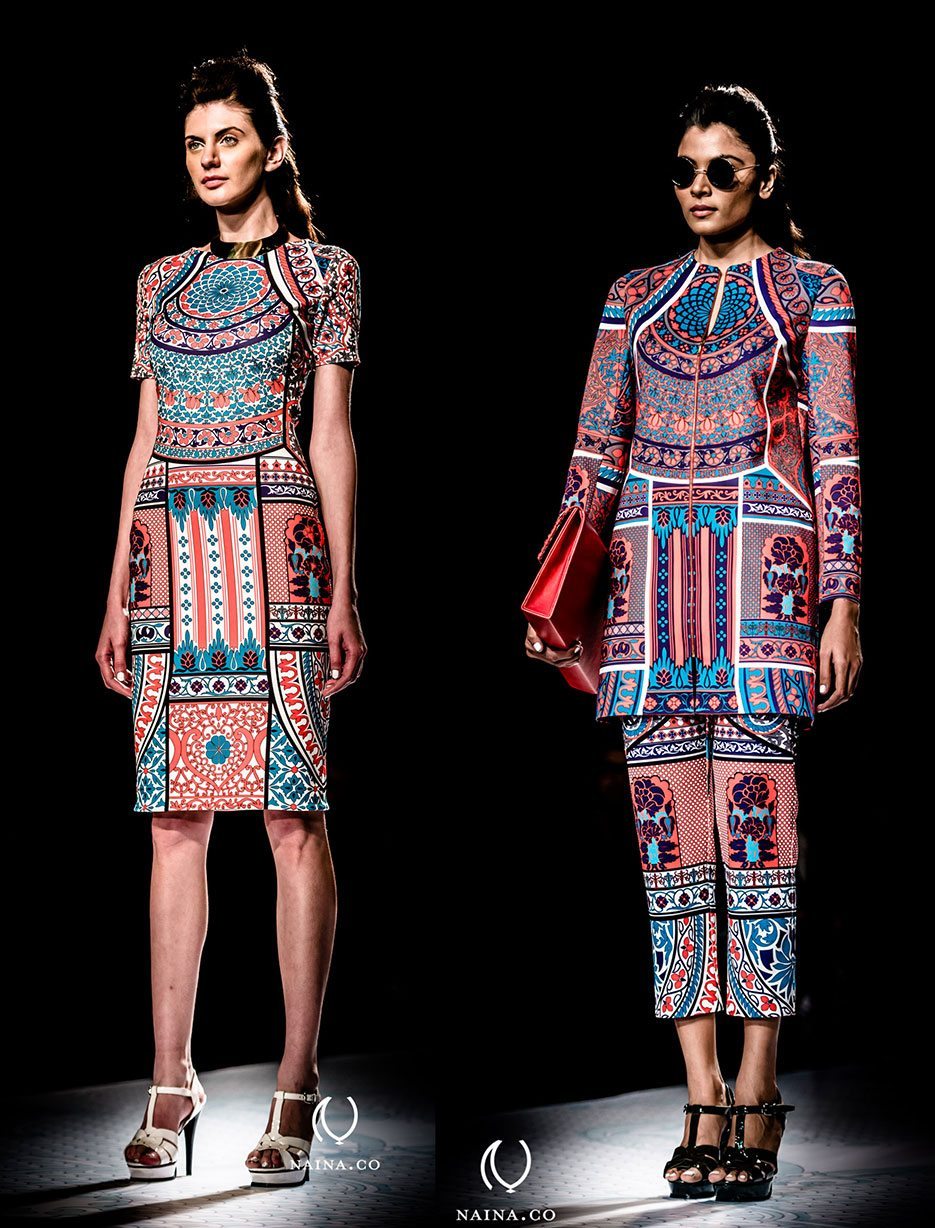 And the detailing on both the pieces below! Heaven knows how I'd care for them ( I really prefer stuff I can machine-wash! ) but the jacket on the left is beautiful. Embroidered through and through.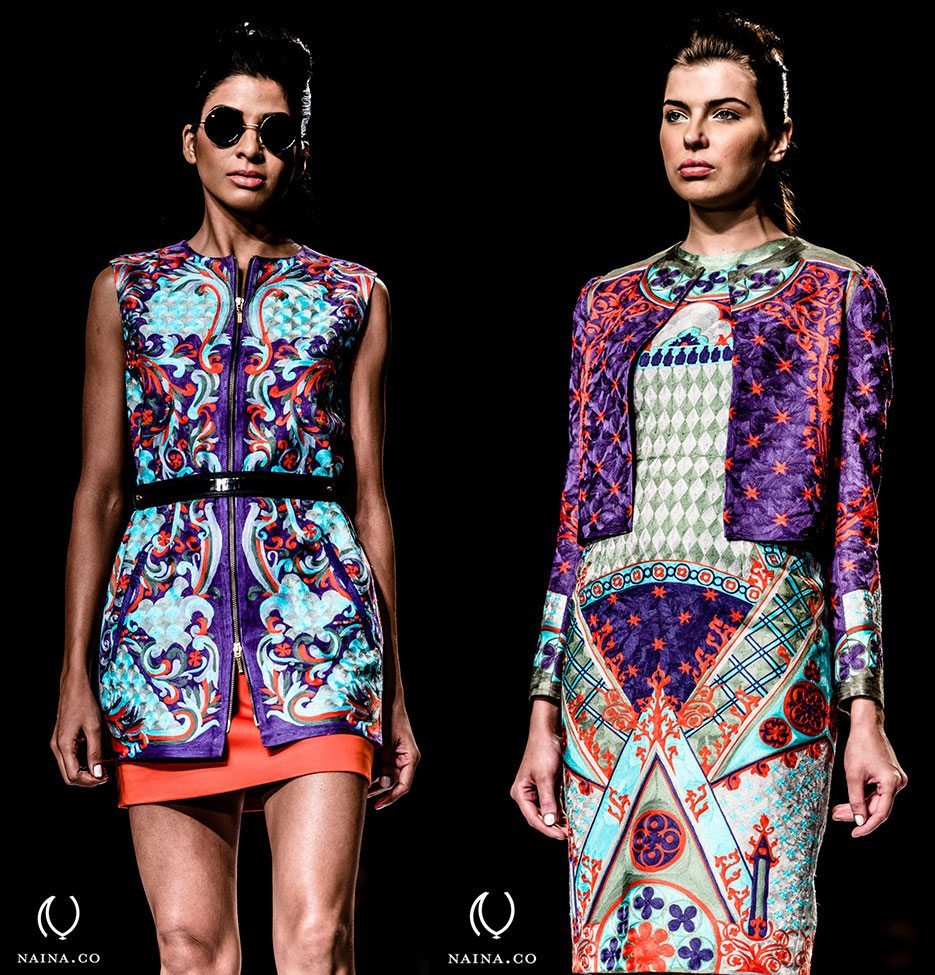 It only gets better! The dress below left! If I could have ONE piece from their entire collection, this one would be it. Again, thousands of hand-cut, hand-sewn squares for the intricate mosaic. Including the dress further below – but it's too long for my height – someone slim and taller would absolutely bring the house down with that number.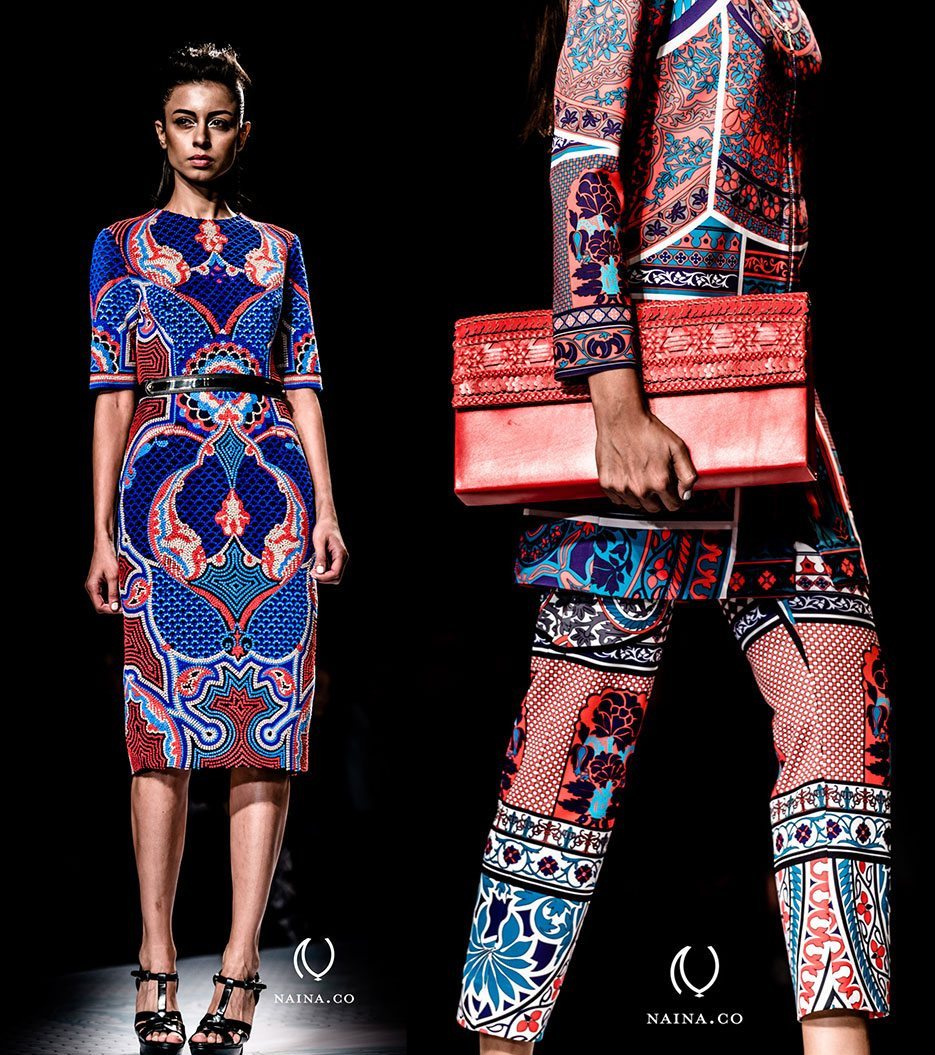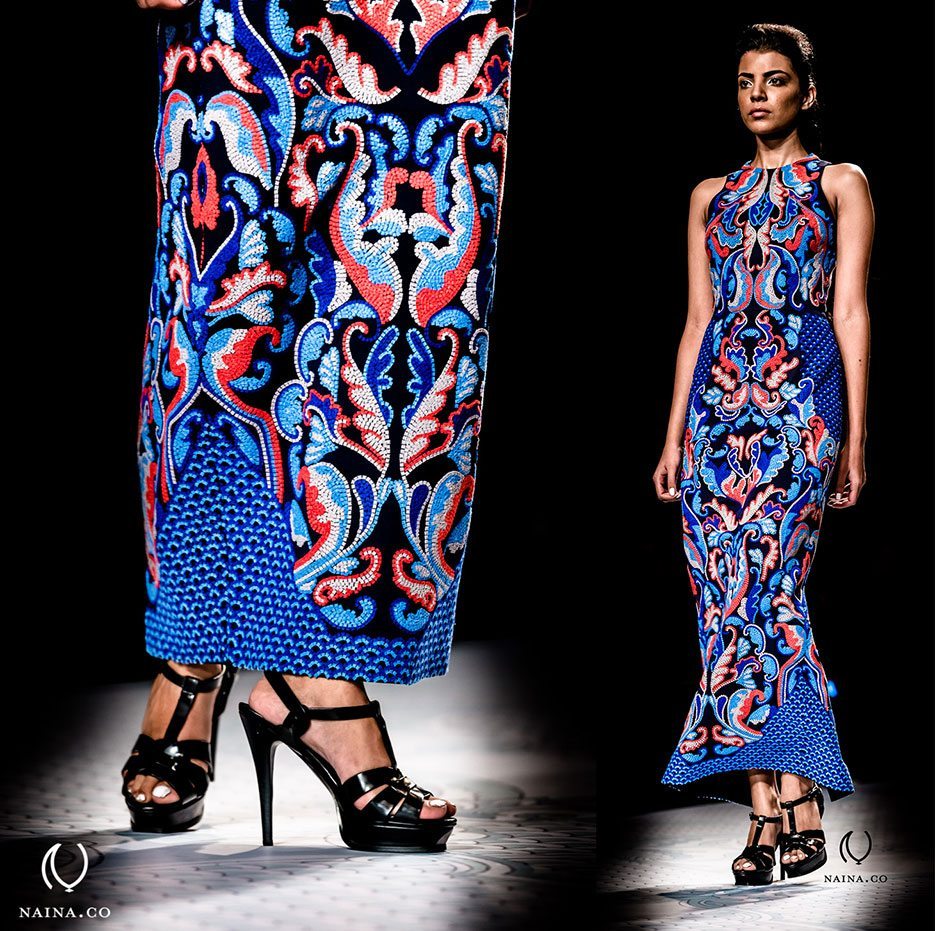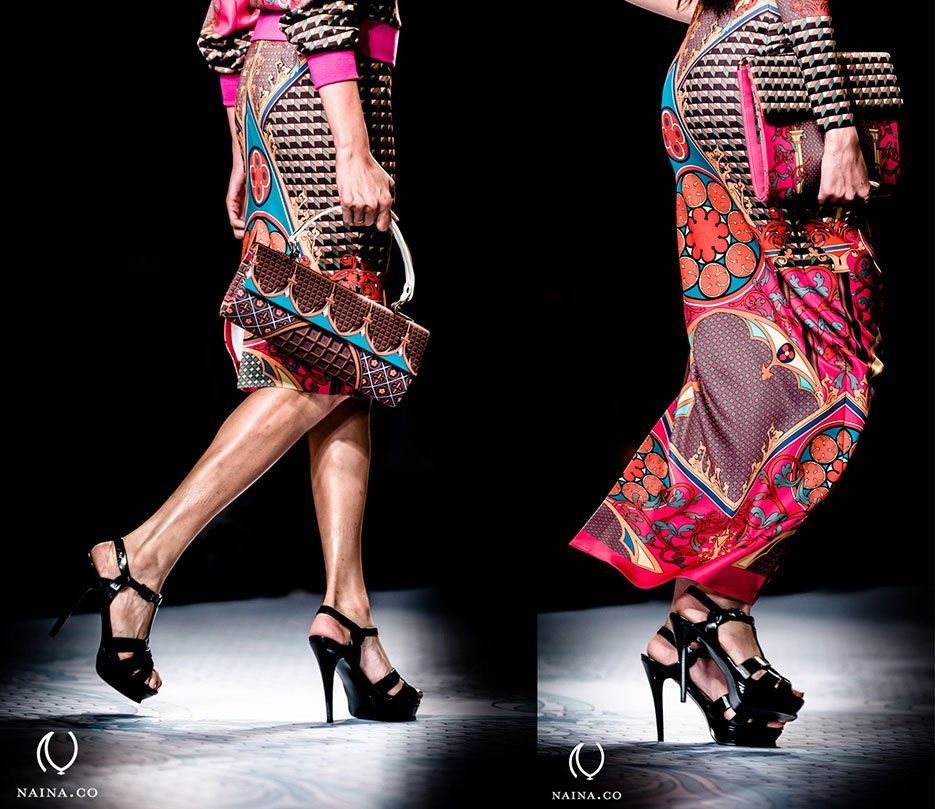 And another one! On the right. Now I'm confused! So many covetable pieces!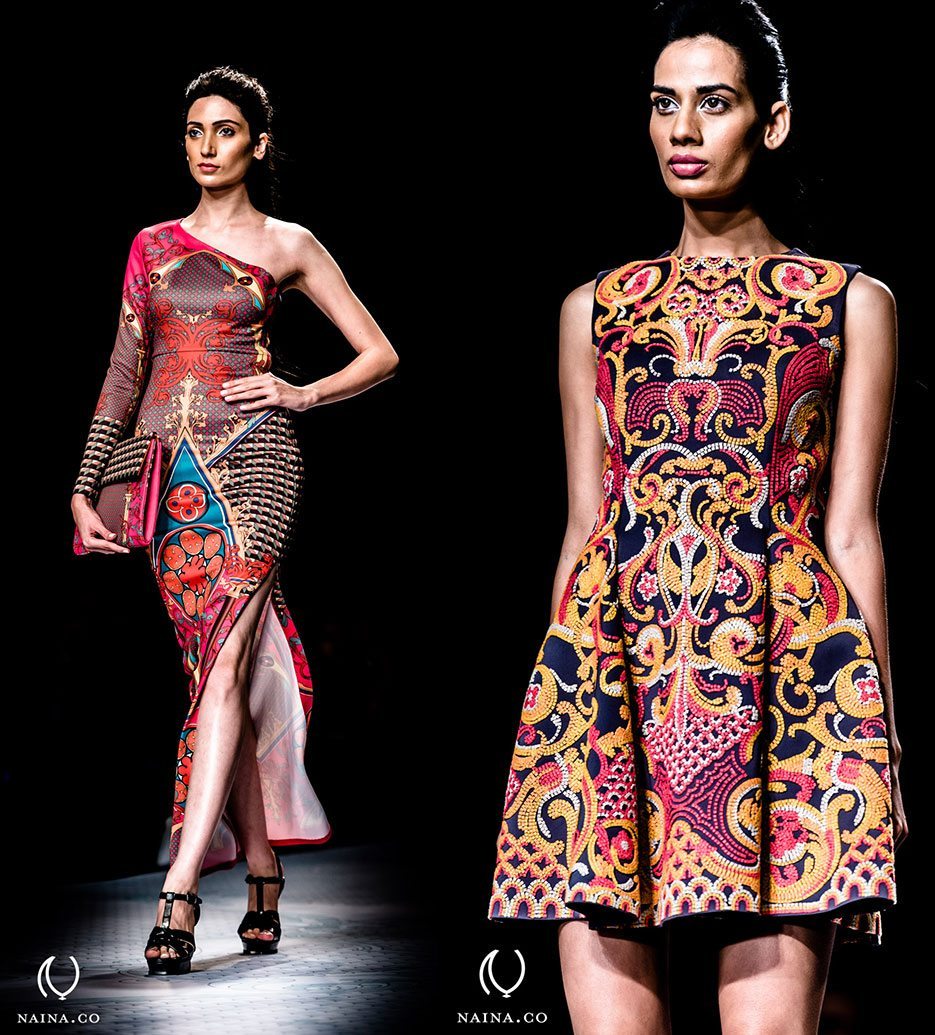 And it seems Pankaj & Nidhi are only getting started! Just look at the applique work will you…

Below is their Renaissance church print dress. Stunning detail but I'm not a fan of this kind of ornamentation. And religion and churches in general.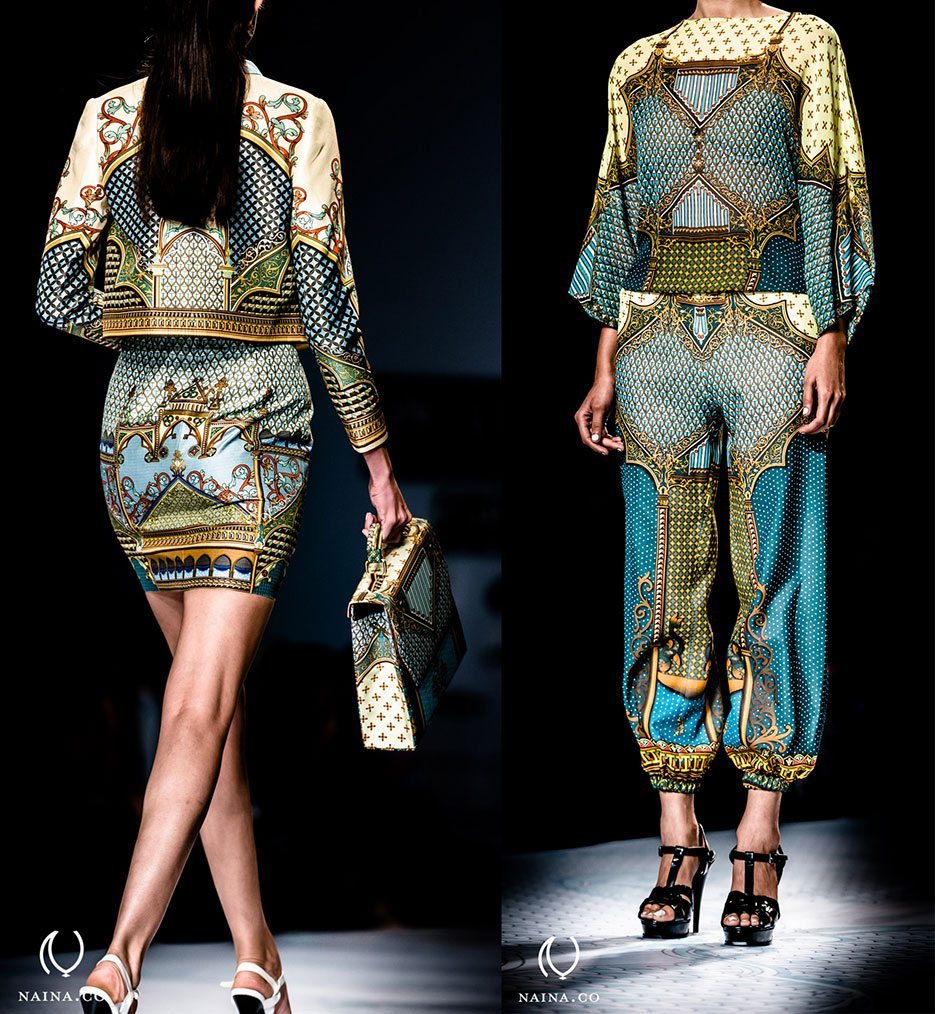 And back to being stunned! On the right, the jacket? It's their "lattice work" jacket with even more stunning detail.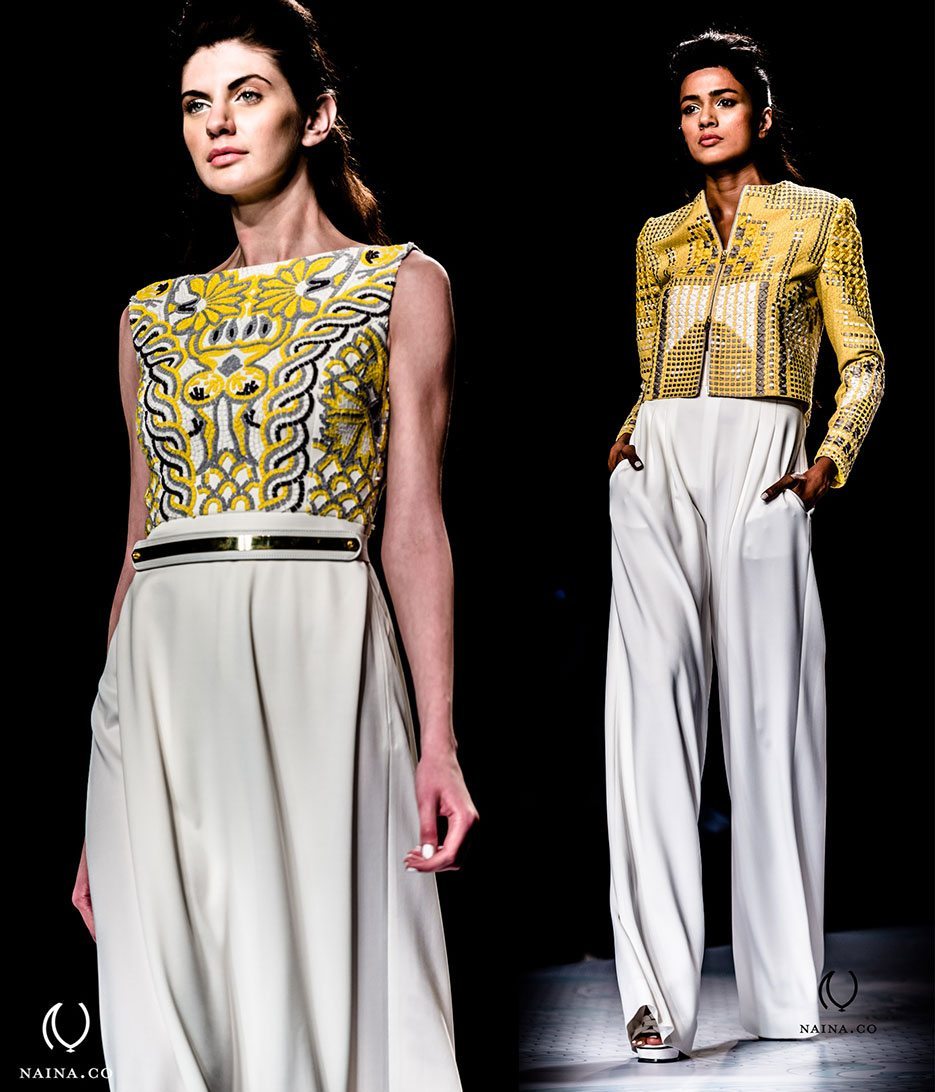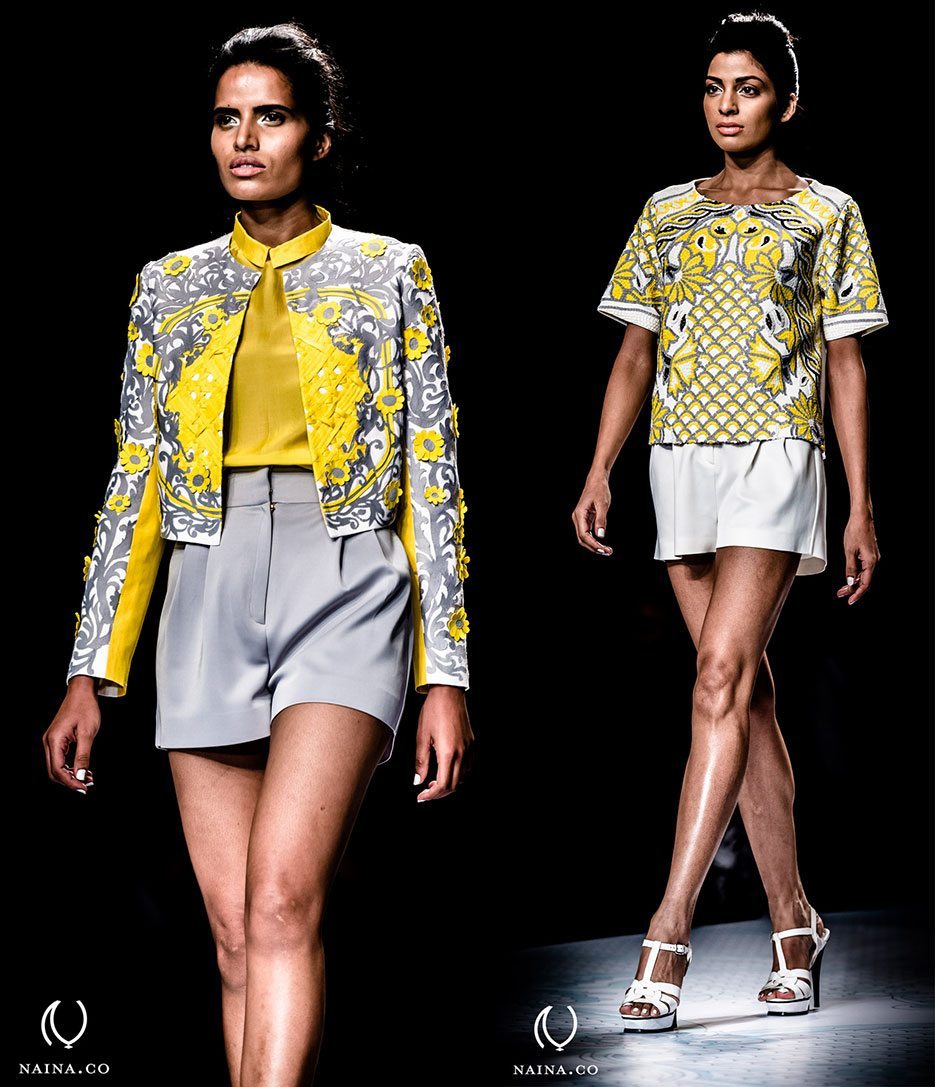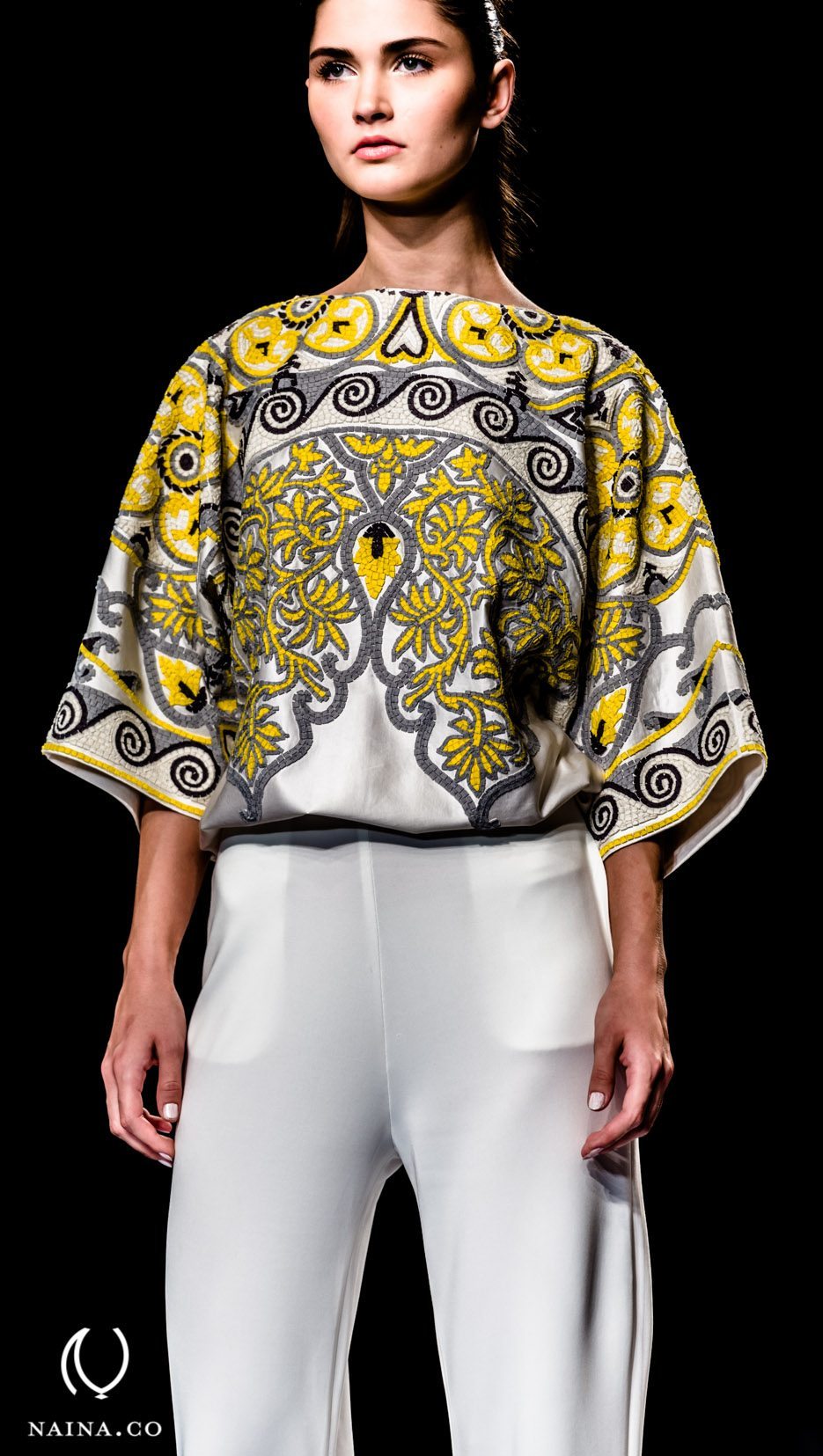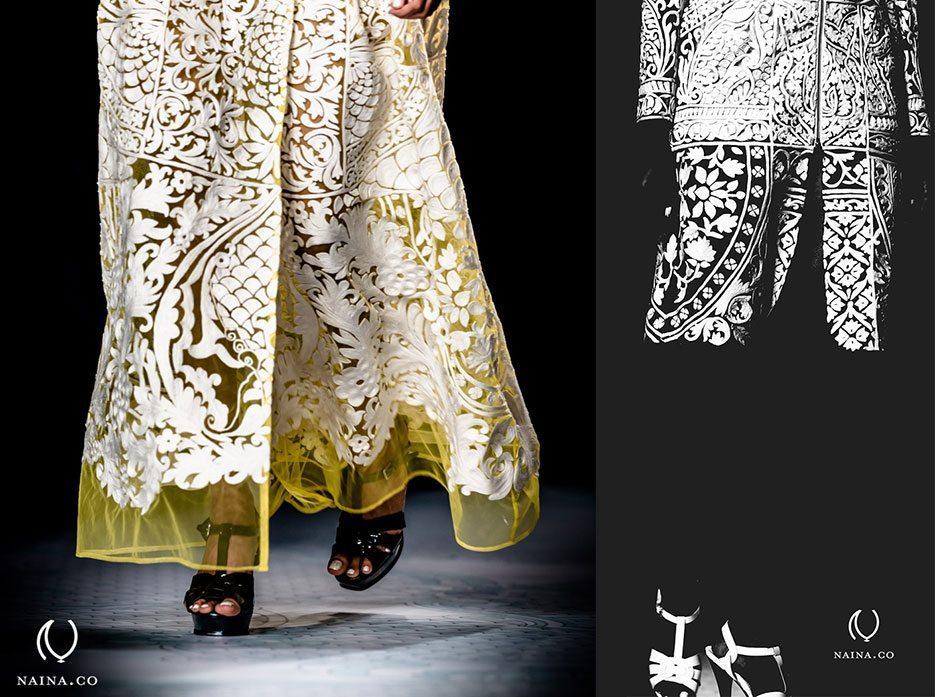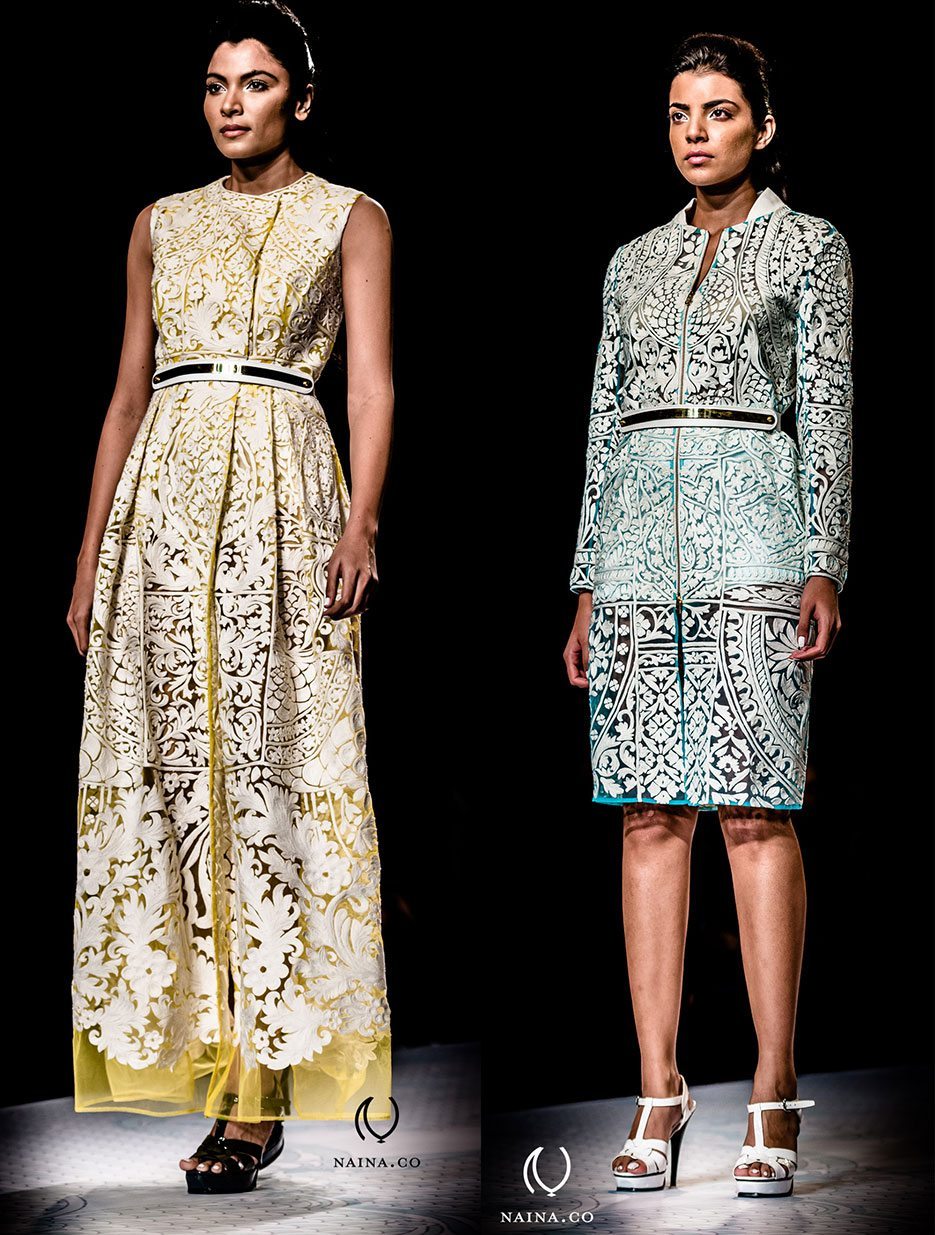 Lots of gorgeous yellow coming right up.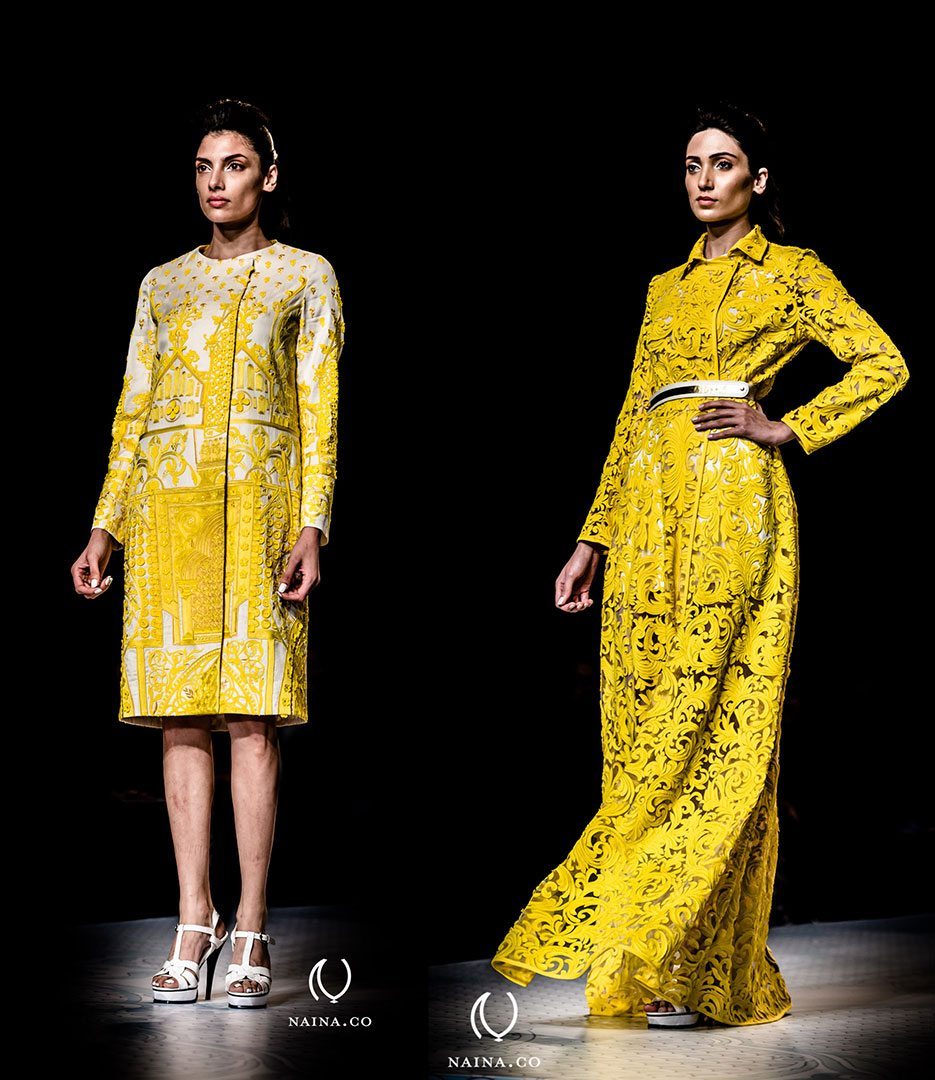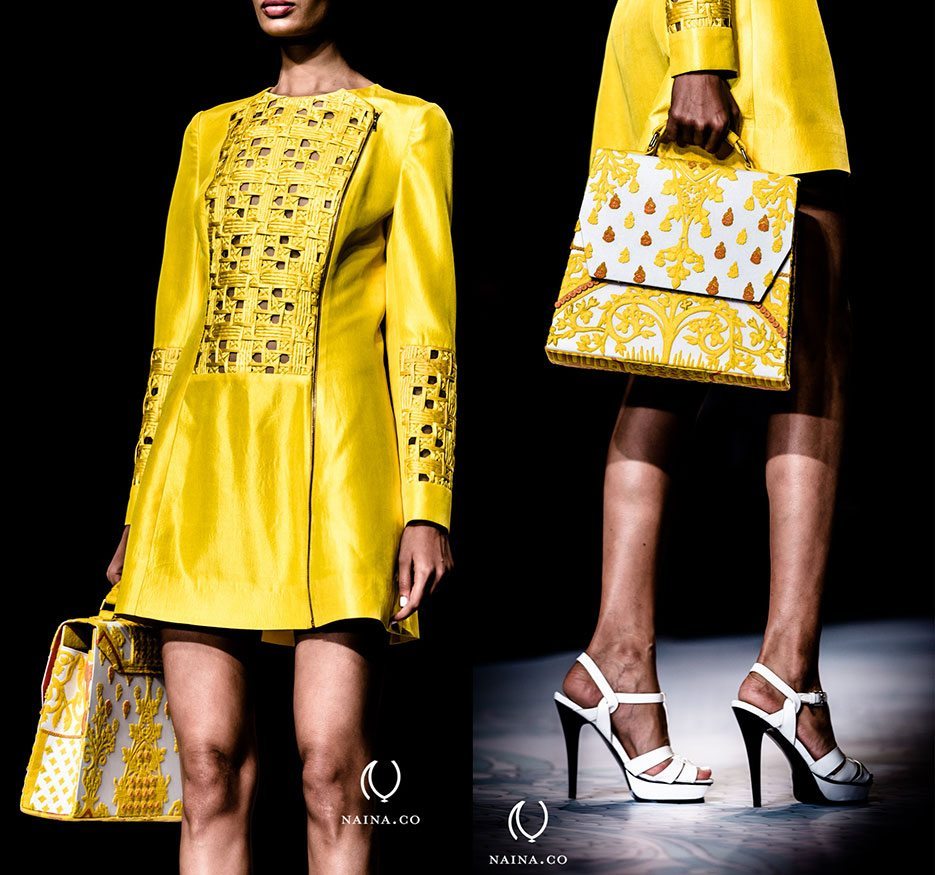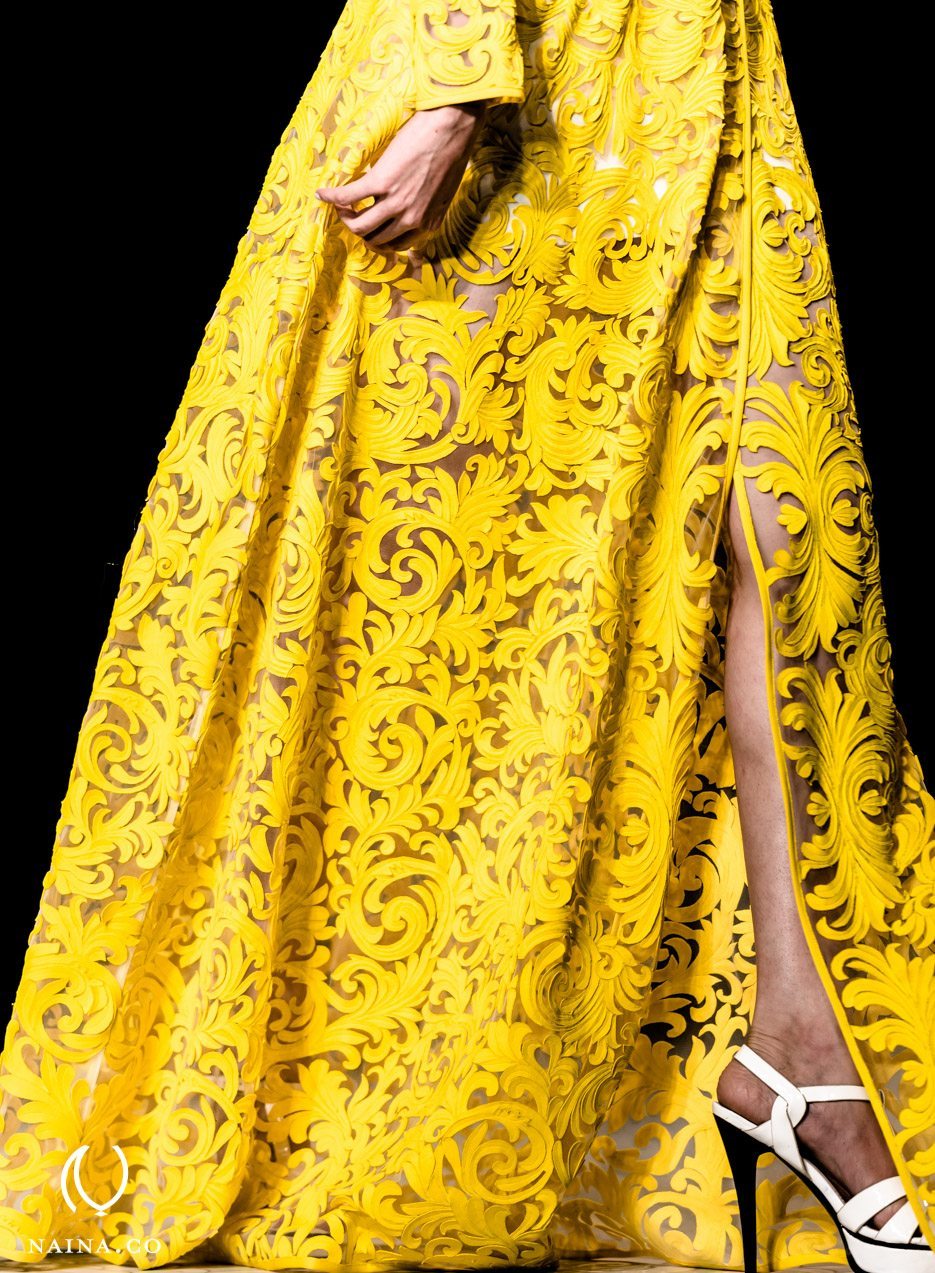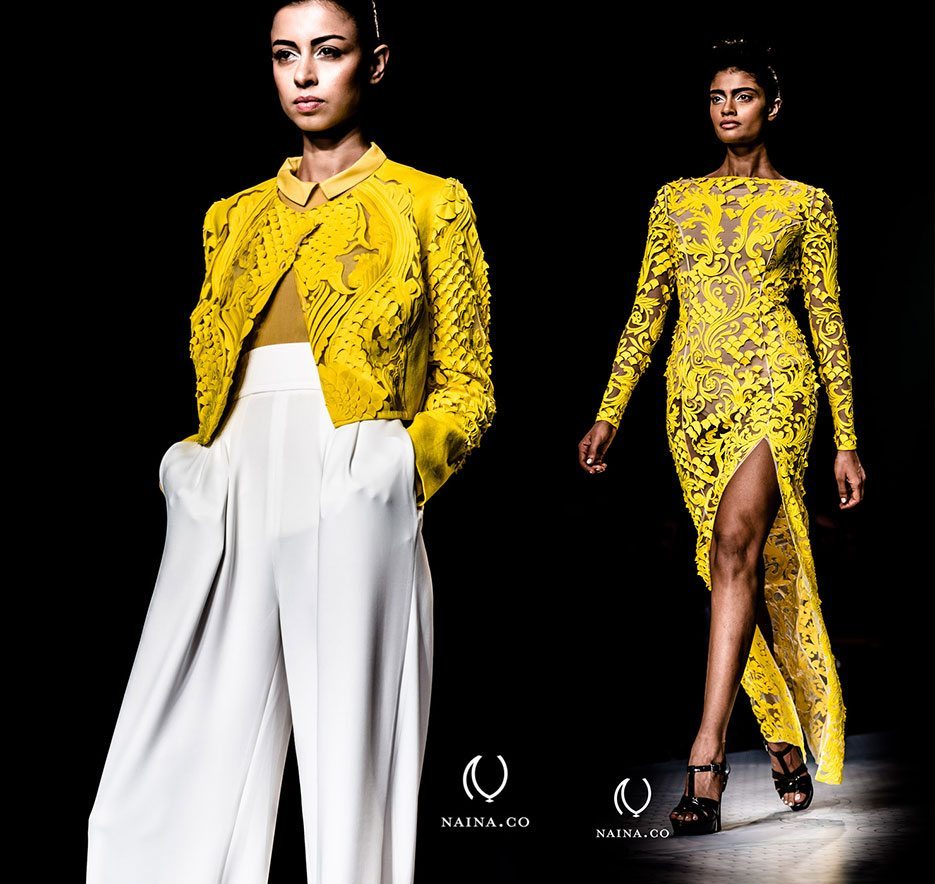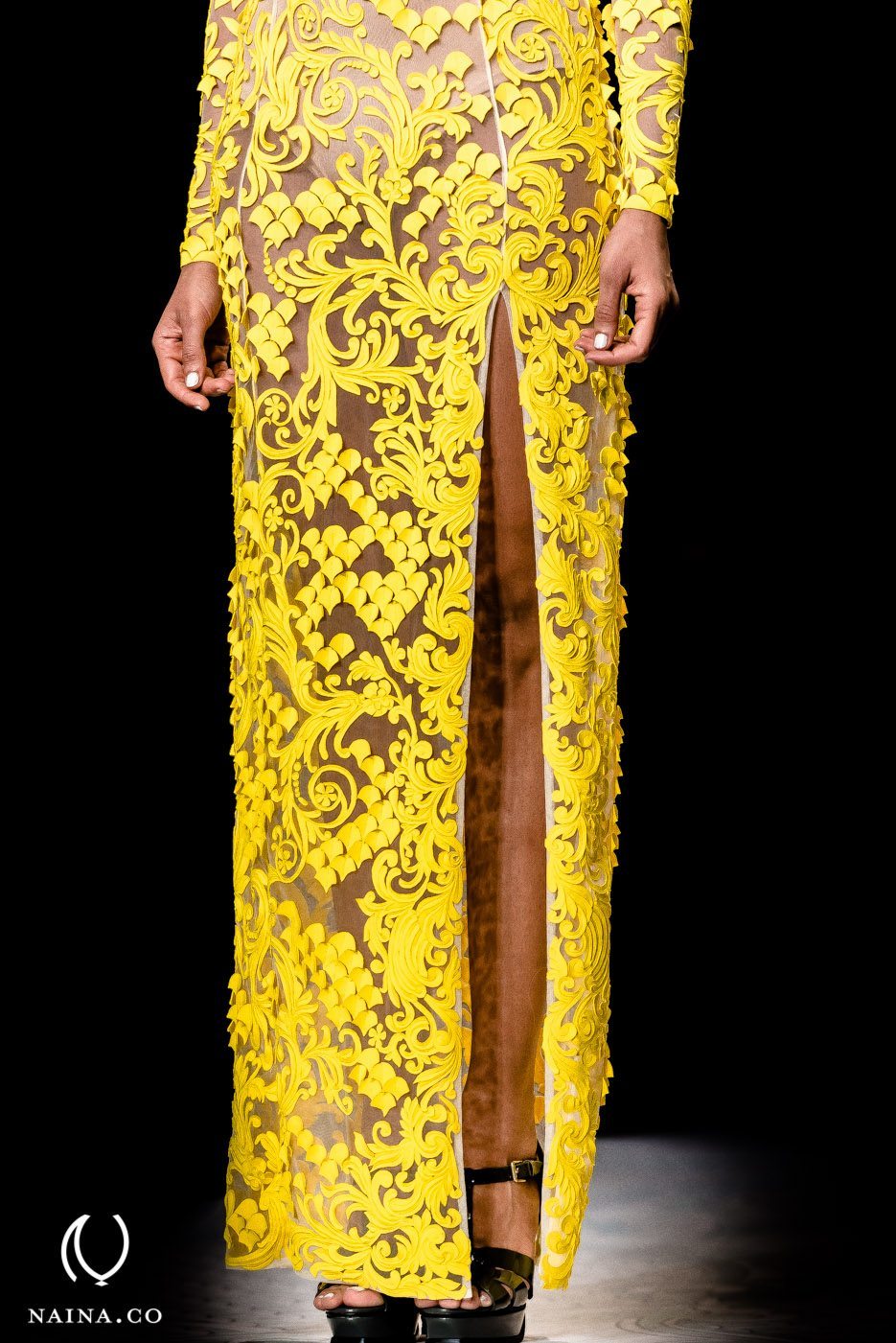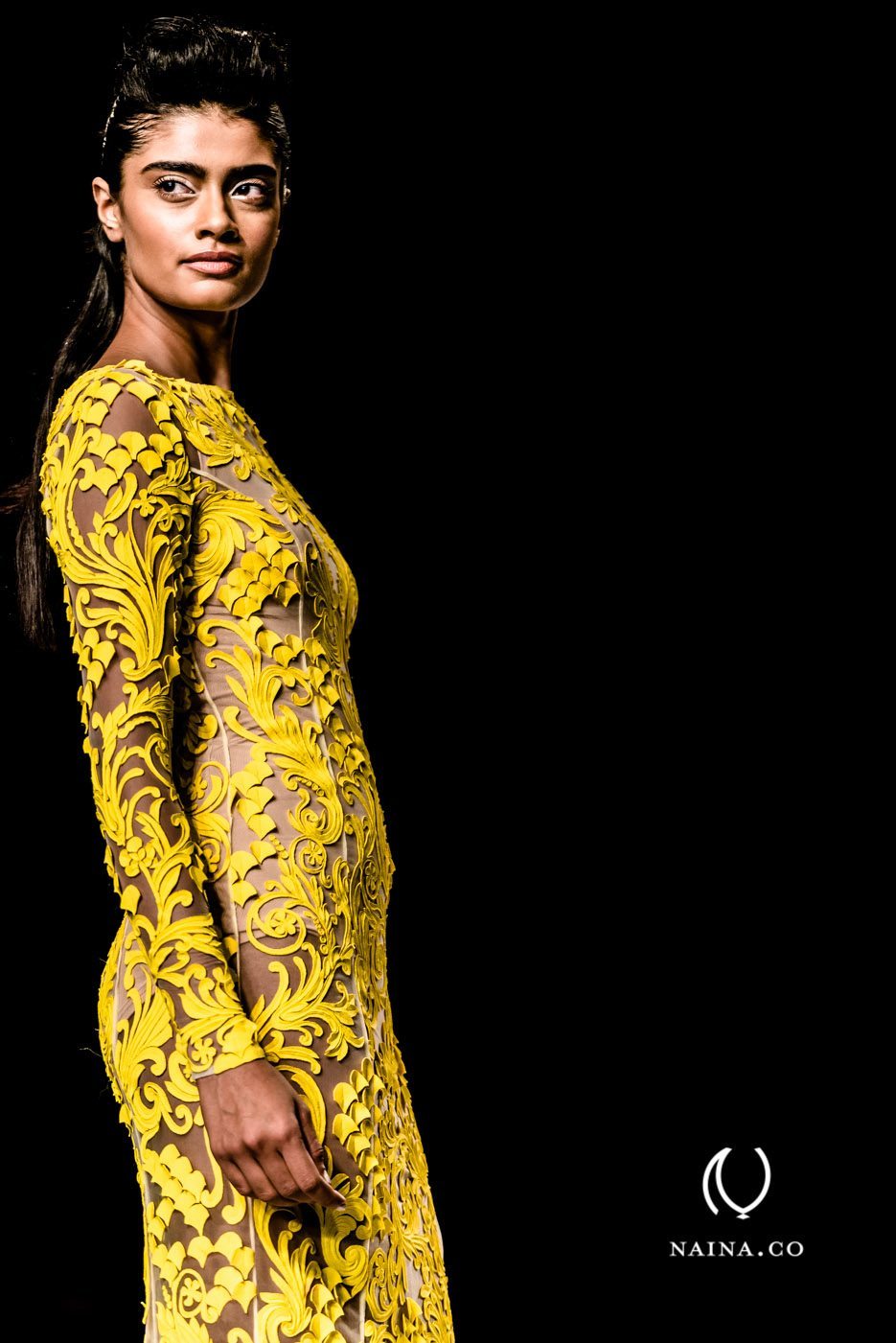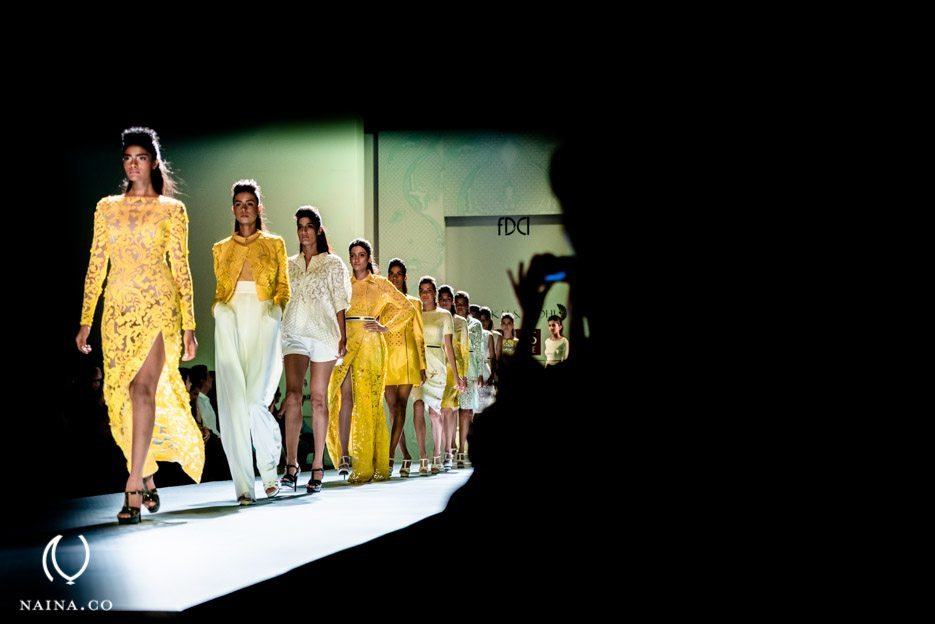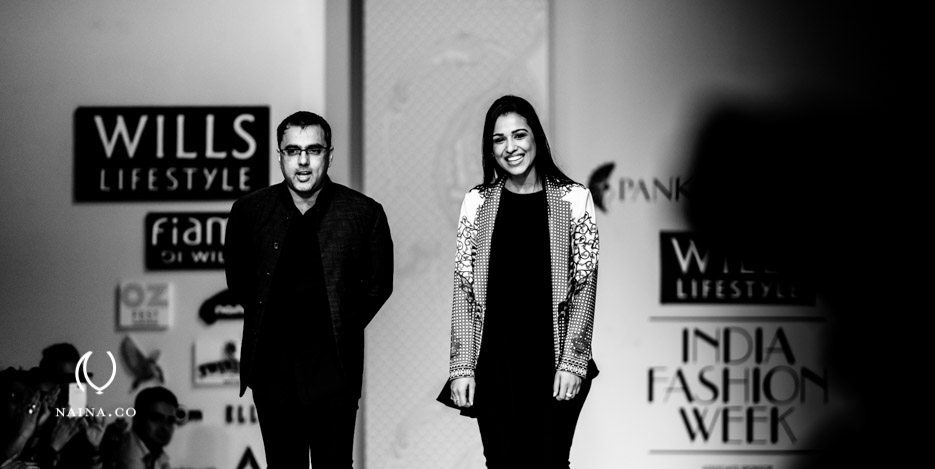 The designer duo above. A fantastic collection. Makes it even more interesting to know the details of how it came about, the techniques used, the fabric, etc. The behind-the-scenes would make such a collection even more endearing. To get that angle, check out their Facebook page – they've shared some of their behind-the-scenes photographs of the dresses being created. Good stuff.
More Pankaj & Nidhi on their website, on Twitter as @PankajAndNidhi and on Facebook.